Gardens Where Nothing Grows
Thursday, October 15, 2009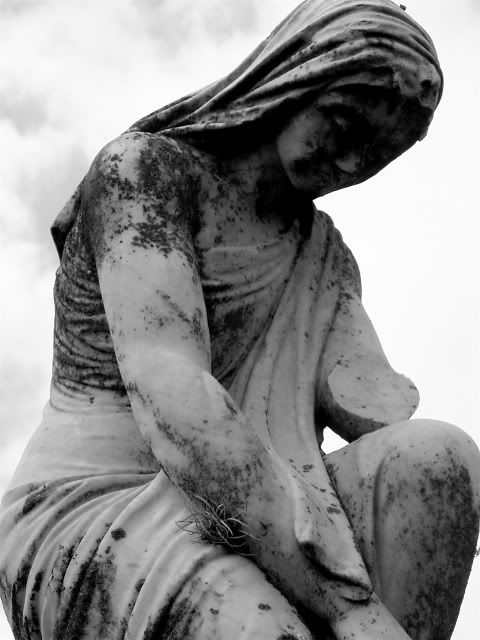 IV.10.3.





I have lots of good stuff for you again this week. Here's the line-up.




Me
gardens where nothing grows

Kermel Ozer
At the Beach

Ali al-Mak
The Gatherer

Vasko Popa
Wolf-Ancestry

Roberto Sosa
The Indians

Alex Stolis
Shannon Charles Thomas #999213 November 15, 2005

Pat Califia
Class Differences
Domestic Bliss

Me
peas in our time

Adrienne Rich
Sending Love

Alex Stolis
The P******** Review recently published your Prize-winning collection, E**** on M***S***** How did you decide upon the Title?

Paul Auser
Memory of Myself
Bedrock
Credo

Me
justice among the reptiles

Lawrence Ferlinghetti
A Buddah in the Woodpile

Jane Hirshfield
After Long Silence
Recalling a Sung Dynasty Landscape
A Cedary Fragrance
Lighthouse
Against Certainty

Alex Stolis
Lex Luthor writes a farewell letter to Superman

Me
Gotterdammerung

Cynthia Zarin
Looking for the Great Spotted Owl in Truro Woods
Snall

Me
change we can believe in

Emma Lazarus
The New Colussus
The World's Justice

Me
how i came to dream of gnawing bloody Bambi bones




Here we go!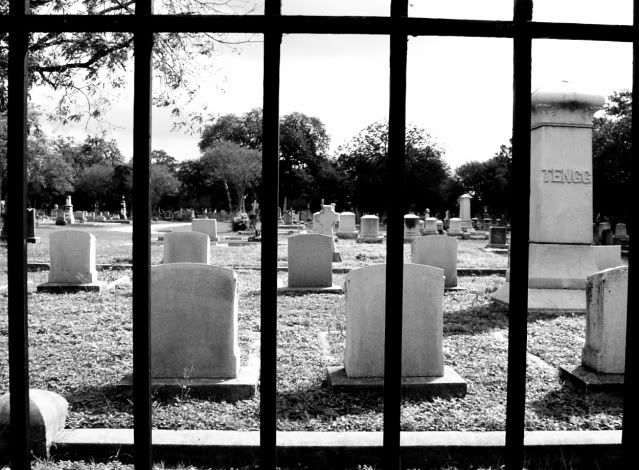 I start with the poem that gave this week's post its title. The poem grew from an article about lysosomes I read in the New York Times Science Section.



gardens where no thing grows

like Attila's hordes
racing their ponies
across the steppes,
lysosomes
rage through our bodies
destroying old and damaged
cells, eating them up and
spitting out all the various elements
that created them, a process
of destruction, then regeneration,
as all those elements recombine
to create new and healthy cells

it is a process of life continuing,
without the destruction cycle
there could be no regeneration
to continue through all the years
of our life, until the time
destruction stops
and regeneration stops
and our damaged, dying
cells take us down with them

and then another cycle starts
as the corpse that was us begins
to degrade and all the elements
that were the parts that made us
are released to make something new
something not damaged by the rasp
of time, to make an offspring of us
as we were the offspring of some other
decayed someone or something

the cycle of life begins with death
and decay
and there can be no life without it

think of this
the next time you pass a cemetery
and think of all the pristine bodies,
victims of the mortician's science,
as they lie in their stone gardens,
unrotted and robbed
of all their creative potential -
gardens where nothing grows,
truely cities of the dead,
dead now and for many years
to come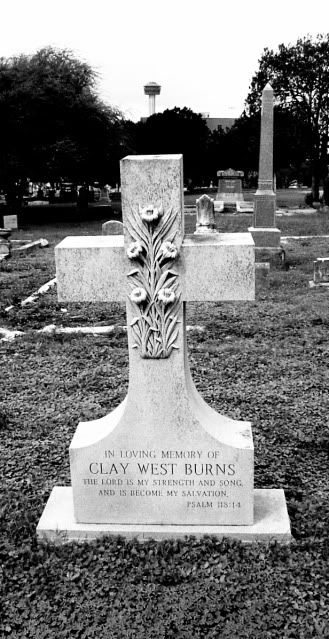 Next, I have several poems from the anthology The Same Sky, A Collection of Poems from Around the World, published by Aladdin Paperbacks 1996. Though primarily aimed at children, it includes many fine poems selected by poet Naomi Shihab Nye.



The first poem was written by Kemal Ozer of Turkey and was translated by O. Yalim, W. Fielder, and Dionis Riggs. Ozer, born in 1935, lives in Istanbul and is one of the most prolific and active figures of the contemporary Turkish literary scene.


At the Beach

The waves are erasing the footprints
Of those who are walking the beach.

The wind is carrying away the words
Two people are saying to each other.

But still they are walking the beach
Their feet making new footprints

Still the two are talking together
Finding new words.


This poem is by Ali al-Mak from the Sudan. It was translated by al-Faith Mahjoub and Constance E. Berkley. Born in the Sudan in 1937, Ali al-Mak is a professor at the Universityi of Khartoum and President of the Sudanese Writers' Union. He published his first story at the age of sixteen and continues to write and publish today.

As in this poem, he writes frequently of his hometown, Omdurman.


The Gatherer

Blooming gardens are my words
My words are dusky gardens...
Gather them O bamboo pen...
And drink to inebriation from an ink pot...
My words are like flowers...
Exuding fragrance,
When pressed by the scorching summer...
Gather them O bamboo pen.
For tonight I want to write about Sid Ahmed -
A milkman was he.
The milk drowned in water.
O Sid Ahmed!
And we are liars...
I, the chief of the quarter and the mayor.
Gather my words O bamboo pen,
For I intend to talk about a silk cap
Glowing on a bridegroom's head...
And about Aisha the Taamia vendor
And about Gebran the Yemeni
And abouit a bean pot on fa dry wood fire
And about the kids in the local school -
Chanting "ja, ha, kha, la, ka, wa'l"
...let us remember Musa, the chatterbox,
And Ibrahim the tattletale,
And Eissa, dry as wood,
And do not forget laughing Ishaq
And our teacher Sheikh Al-Bushra...
Sheikh Al-Bushra was...
silence!!
Honor the teacher... ...


Next, I have this poem by Vasko Popa. Born in Yugoslavia in 1922, his poems have been translated into almost every European language. Popa died in 1991.

This poem was translated by Charles Simic.


Wolf-Ancestry

Under the linden in Sands
My great grandfather
Found two wolf-cubs

Sat them both
Between a donkey's ears
And brought them to the farm

He fed them sheep's milk
and taught them to play
With lambs their own age

Then he took them back
To the same spot under the lindens
Kissed them
And made the sign of the cross over them

Since earliest childhood
I've been waiting
For my years to equal
My great grandfather's

Just to ask him
Which of those wolf-cubs
I was


My last poem from this book is by Roberto Sosa of Honduras. The poem was translated by Jim Lindsey.

Sosa, born in 1930, writes often of poverty and oppression and has been both banned and highly honored as a poet in his country.


The Indians

The Indians
descend
maze after maze
with their emptiness on their backs

In the past
they were warriors over all things.
They put up monuments to fire
and to the rains whose black fists
put the fruit in the earth.

In the theaters of their cities of colors
shone vestments
and crowns
and golden masks
bought from faraway enemy empires.

They marked time
with numerical precision.
They gave their conquerors
liquid gold to drink
and grasped the heavens
like a tiny flower.

In our day
they plow and seed the ground
the same as in primitive times.
Their women shape clay
and the stones of the field, or weave
while the wind
disorders their long, coarse hair,
like that of goddesses.

I've seen them barefoot and almost nude,
in groups,
guarded by voices poised like whips,
or drunk and wavering with the pools of the setting sun
on the way back to their shacks
in the last block of the forgotten.

I've talked with them up in their refuges
there in the mountains watched over by idols
where they are happy as deer
but quiet and deep
as prisoners.

I've felt their faces
beat my eyes until the dying light
and so have discovered
my strength is neither
sound nor strong.

Next to their feet
that all the roads destroyed
I leave my own blood
written on an obscure bough.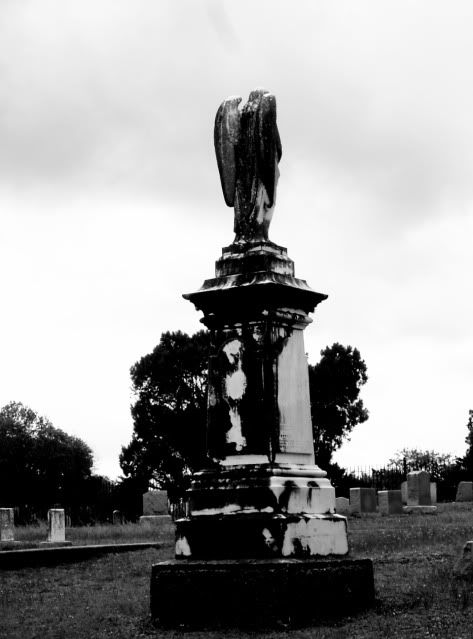 I have three pieces this week from our friend Alex Stolis, posted through the course of this issue.

The thing that's fun and interesting about Alex is that he's always has something in progress, always has something new in the fire. He says he currently has several projects working, including his Replacements chapbook that we've seen previews of several times in "Here and Now." In addition to that, and a series of unrelated poems, he is also working on a project based on an interview and a project based on the last words of death row inmates. We see previews of all those projects in the three poems that begin with the first one below.

This first one is from his last words project.



Shannon Charles Thomas #999213 November 16, 2005

I am nervous and it is hard to put my thoughts together. Sometimes
you don't know what to say.

this time of year
the fields are brown,
unplowed and lonely
a bird sings to no one,
an armless scarecrow
sways, its dance watched
closely by a stray dog.
did you know that fallen
angels can still dance
on the head of a pin
and sadness is the same
color as dried blood.









My next poems are from the book Diesel Fuel - Passionate Poetry, a first collection by Pat Califia, published by Masquerade Books in 1997. Although this is her first book of poetry, Califia has published several fiction and nonfiction books addressing the politics of sex, gender and pleasure. She is a controversial author, a long time SM community activist and a prominent anti-censorship feminist.

Called, at one point, the "author most often banned by Canadian Customs" she writes with the bark off, more so, almost certainly than a number of regular "Here and Now" readers would be comfortable with. I am very strongly against censorship among adults, presenting a problem as to how I can go about presenting her work, which I like very much, without sending some of my readers running in the streets, pitchforks in hands. For this week, I've selected a milder version of her work. In the future, I guess I might post some of her stronger poems with a caution to readers.

This is a longer poem, giving, I think, a good sense of the poet.



Class Differences

It has become
Indecently clear
That in this relationship,
I am the trick.

Let us go beyond such
Obvious and banal distinctions as
The fact that you pay twice as much rent
As I do. -
In fact, your are somebody else's landlord -
And you live on a fellowship
While I feel as if I live
In the office that employs me
To type and answer phones.

Let us ignore the fact that you fuss continually
Over the finish of your brand-new car
While I feel rich if my bus arrives on time
And I get a seat that hasn't been slashed open.

Being a trick is more than
The money your lover has
That you don't
Or the fact that her father is a doctor
While yours has lived through
Halrf-a-dozen cave-ins
Deep in dirty coal mines.

It's a matter of
When she spends her daddy's money on you
Or (even more important)
When she won't.
And it's a question of your time
Being worth five dollars an hour
When hers has never been
Paid for by the hour.

I will remember as long as I live
The look on your friends faces
When I finally meet them
Over a light lunch that costs
About as much as my groceries for the week.
They asked me what my father did
For a living,
And I told them.

I will always remember
The look of pique you shot me
For allowing that depressing information
To intrude upon your party.

I will never forgive you for
Being annoyed with me when my alarm goes off,
For letting me bring you coffee in bed
Which you drink with a wrinkled nose
Because there's no cream, only milk.
Despite the coffee, you roll over and
Go back to sleep
The second that I leave for work
And call me around lunch time to complain
That you just can't seem to get anything done today.

I will never forgive you for
Giving me a choice between this
Morning ritual and putting up with your pouting
If we don't make love and I get to sleep
At a decent hour.

Do you remember the week when I was
Working at my ex-lover's dungeon
To see if I could stand to
Do what you called
"Whoring for a living"?

I didn't make much money
The first few days
Because you kept tying up the phone
Bewailing your lost career
Teaching women's studies and anthropology
Because your politics on pornography
Are known to be incorrect
Since you sleep with me.

Yes, you did inform me that
"There's nothing Intrinsically wrong with
Being a whore,"
And you explained simply and rationally
Why I shouldn't be angry with
A good Marxist like you for
Using that word.

Working-class people are
So bad at economics.
That's probably why I couldn't afford
To see a doctor when I had strep throat.
I think it was the same day your bought
A new couch, a dozen records, and
Replenished your rainbow of dining-room candles.

It seems I must resign myself to
The fact that when we go out,
People will talk to you
And flirt with me.
I will worry about the tab we run up
And the time
While you worry about who
Has seen us together
And my table manners.

Even when we split things down the middle,
I can't help noticing that
You pay your half with American Express
And I pay my half with dirty dollar bills
And a rattle of change.

This poem is for the last half of the month
When I can't make dates with you
Because I can't afford to go to the movies.
This poem is for the clothes you've given me
Because they don't fit you any more
And aren't in style.
This poem is for the cab rides,
The dinners you pay for with a sigh,
Your disappointment because I don't want
Season tickets to the ballet,
My pronunciation which improves because
You correct it,
The French idioms you don't use out of courtesy
Because I wouldn't understand them,
The toilets you assume
I will be able to unclog,
The shelves you save for me to assemble.

I want to remind you
The next time you complain about
The fact that I seem cold and distant
That women like your mother
Have tried to seduce me
When their husbands were out of town
Ever since I was 16,
And your hands on me
Often don't feel any cleaner.
Men like your father
Pay me by the hour
For abuse and humiliation
And I won't even condescend
To piss on them
Unless they pay quite a bit extra.

so far,
You've got it all for free.
How much longer, I wonder,
How much longer can this go on?


There is a gentler side to the poet, as in this short poem.


Domestic Bliss

A love affair is something to survive.
This is a relationship -
Something to keep tidy.

So my love for you reveals itself
In my exceptionally thorough grocery lists
and I know how much you love me when
You scrub out the shower
Two weekends in a row.

I am a romantic janitor,
Performing constant maintenance
Upon my happiness

Give me a kiss.
I just took out the trash
And swept the sidewalk.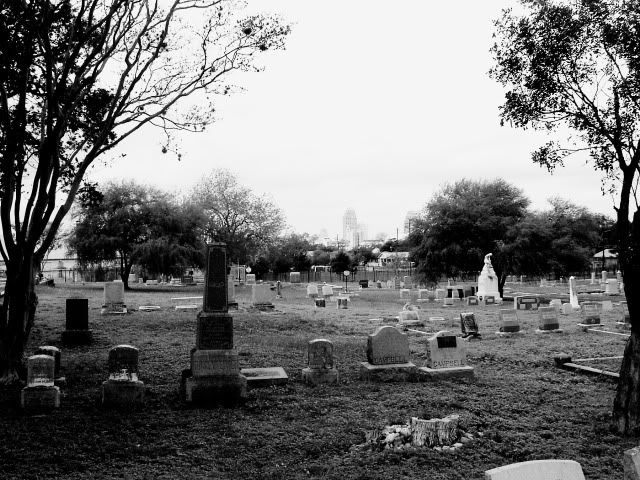 I showed this poem to some of my older friends. Apparently, it is only the younger folk who are unaware of the wonders of the simple pea.



peas in our time

dinner
last night
at Ginises',

Italian,
penne pasta
with some kind
of orangish sauce

tiny pieces of ham,
mushrooms,
&
peas

&
the peas
did it for me
since peas are
my second favorite
vegetable -
peas & corn
being my favorite

&
someone mentioned
that it was strange, my
liking peas so much,
since no one was
eating
peas
anymore

&
that's hardly
a surprise to me
since the world slips
further
into decline
with every passing day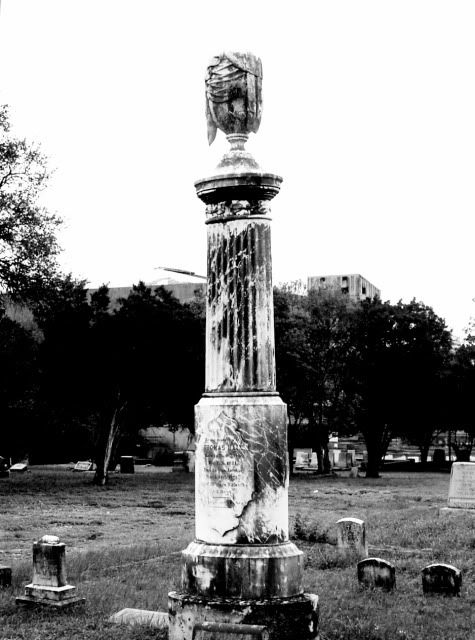 The next poem is by Adrienne Rich from her book, Dark Fields of the Republic, Poems 1991-1995, published W. W. Norton in 1995.

Rich was born in 1929 in Baltimore, Maryland. She attended Radcliffe College, graduating in 1951, and was selected by W.H. Auden for the Yale Series of Younger Poets prize for that same year.

After having three sons before the age of thirty, Rich gradually changed both her life and her poetry. The content of her work became increasingly confrontational - exploring such themes as women's role in society, racism, and the Vietnam war. The style of these poems also revealed a shift from careful metric patterns to free verse.

In 1973, in the midst of the feminist and civil rights movements, the Vietnam War, and her own personal distress, Rich wrote Diving into the Wreck, a collection of exploratory and often angry poems, which garnered her the National Book Award in 1974. Rich accepted the award on behalf of all women and shared it with her fellow nominees, Alice Walker and Audre Lorde.

Rich has received the Bollingen Prize, the Lannan Lifetime Achievement Award, the Academy of American Poets Fellowship, the Ruth Lilly Poetry Prize, the Lenore Marshall Poetry Prize, the National Book Award, and a MacArthur Fellowship; she is also a former Chancellor of the Academy of American Poets.

In 1997, she refused the National Medal of Arts over disagreements with President Clinton and his administration The same year, Rich was awarded the Academy's Wallace Stevens Award for outstanding and proven mastery in the art of poetry.



Sending Love

voice
from the grain

of the forest bought
and condemned

sketched bond
in the rockmass

the earthquake sought
and threw


____________


Sending love: Molly sends it
Ivan sends it, Kaori

sends it to Biran, Irina sends it
on pale green aerograms Abena sends it

to Charlie and to Josephine
Arturo sends it, Naomi sends it

Lourdes sends it to Naoula
Walter sends it to Arlene

Habib sends it, Vashti
floats it to Eqbal in a paper plane

Bored in the meeting, on a postcard
Yoel scribbles it to Gerhard

Rezon on his e-mail
finds it waiting from Patrician

Mario and Elsie
send it to Francisco

Karolina sends it monthly
home with a money order

June sends it with a kiss to Dahlia
Mai sends it, Montserrat

scrawls it to Faiz on a memo
Lennky wires it with roses

to Lew who takes it on his
whispery breath. Julia sends it

loud and clear, Dagmar brailles it
to Maureen, Maria Christina

sends it, Meena and Moshe send it
Patrick and Max are always

sending it back and forth
and even Shirley, even George

are found late after closing
sending it, sending it


____________

Sending love is harmless
doesn't bind you can't make you sick

sending love's expected
precipitous and wary

sending love can be carefree
Joaquin knew it, Eira knows it

sending love without heart
- well, people do that daily


____________

Terrence years ago
closed the window, wordless

Grace who always laughed is leaning
her cheek against the bullet-proof glass

her tears enlarged
like scars on a planet

Vivian hangs her raincoat
on a hook, turns to the classroom

her love entirely
there, supreme

Victor fixes his lens
on disappearing faces

- caught now or who will ever
see them again?

1992-1994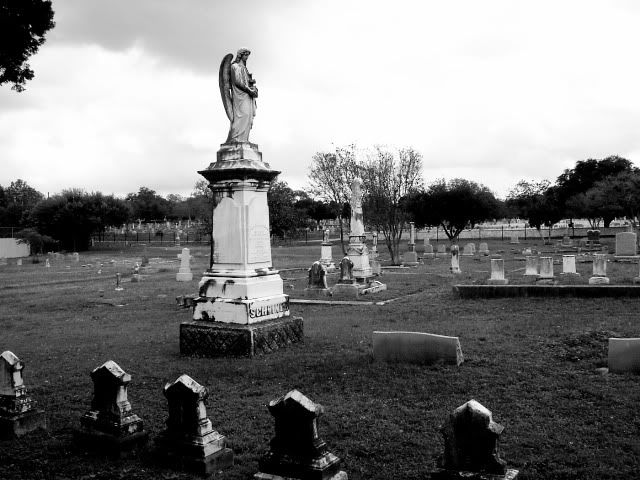 Here's the second of our three poems this week by Alex Stolis. This one is from his interview project.



The P******** Review recently published your Prize-winning
collection, E**** on M*** S*****. How did you decide upon the title?

a woman primps while waiting for the next train. her cigarette shakes, smoke
wisps itself around unfinished business. lip gloss gets applied then reapplied
to an unafraid mouth. there is nowhere for us to go so we keep to ourselves.
she smoothes her skirt with the palm of her hand. an overheard conversation
burns. the rhythm of this world doesn't match up with the subtext. a warm
rush of wind. her breasts, pale white; an unfulfilled promise. she brushes
a strand of hair behind her ear. bone turns to ash. a crumpled ticket is blown
off the platform and onto the track. the sky is dead and nobody knows it.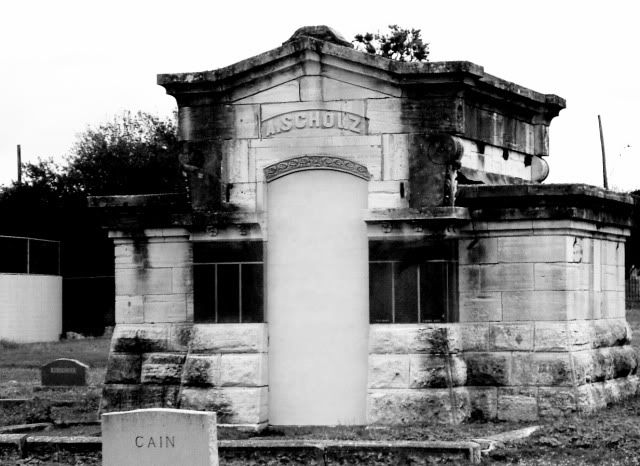 Next, I have three short poems by Paul Auster from his book, Collected Poems, published by Overlook Press in 2004.

Auster was born in 1947 in New Jersey to Jewish middle class parents of Polish descent. After graduating from Columbia University in 1970, he moved to Paris where he earned a living translating French literature. Since returning to the U.S. in 1974, he has published poems, essays, novels of his own as well as translations of French writers.



In Memory of Myself

Simply to have stopped.

As if I could begin
where my voice has stopped, myself
the sound of a word

I cannot speak.

So much silence to be brought to life
in this pensive flesh, the berating
drum of words
within, so many words

lost in the wide would
within me, and thereby to have know
that in spite of myslef

I am here.

As if this were the world.


Bedrock

Dawn as an image
of dawn, and the very sky collapsing
into itself. Irreducible

image
of pure water, the pores of earth
exuding light: such yield

as only light will bring, and the very stones
undead

in the image of themselves.

The consolation of color.


Credo

The infinite

tiny things. For once merely to breathe
in the light of the infinite

tiny things
that surround us. Or nothing
can escape

the lure of this darkness, the eye
will discover that we are
only what has made us less
than we are. To say nothing. To say:
our very lives

depend on it.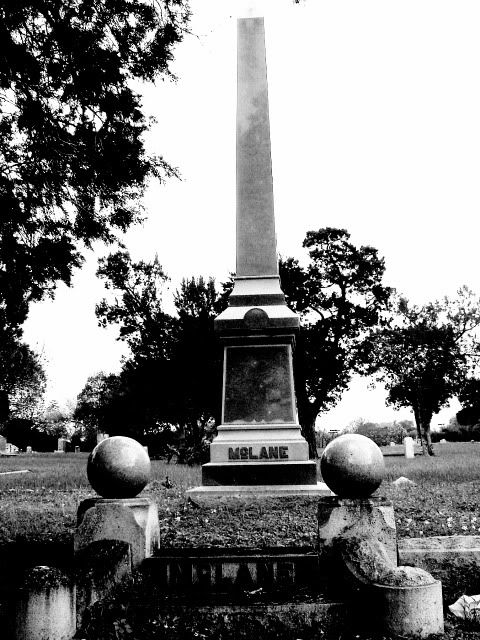 I have a very clear conviction of what a person is. That conviction does not include the likes of GMC, IBM and AIC, as many consevatives would claim. But then what do you expect from these people who can't tell the difference between a person and a brick building.



justice among the reptiles

(New Court Term May Give Hints
To Views on Regulating Business -
(New York Times)

so is anyone
really expecting
any surprise
from
this court
of conservative zealots
who look out
from their high bench
to see
a predatory
world
where
the function
of people
like you and me
is to be its
prey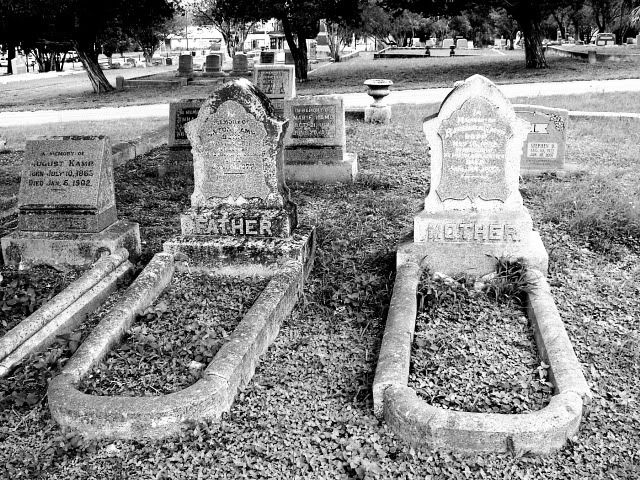 The Wisdom Anthology of North American Buddhist Poetry, published by Wisdom Publications in 2005, includes the work of twenty-nine contemporary poets. I'm going to limit myself this week to just a couple of them.



First, here's a longish piece by Lawrence Ferlinghetti. You know, I have to admit that, as much as I enjoy the poetry of the Beats in general and Ferlinghetti in particular and no matter how much I appreciate what they did to free American poetry from the cobwebs of the past and no matter how much i owe them for the freedom I personally assume as a poet, their usual certainty of their own moral superiority and the general brain-fuzz in so much of what they wrote is often very off-putting to me.


A Buddha in the Woodpile

If there had been only
one Buddha in the woodpile
in Waco Texas
to teach us how to sit still
one saffron Buddhist in the back rooms
just one Tibetan lama
just one Taoist
just one Zen
just one Thomas Merton Trappist
just one saint in the wilderness
of Waco Texas
If there had been only one
calm little Gandhi
in a white sheet or suit
one not-so-silent partner
who at the last moment shouted Wait
If there had been just one
majority of one
in the lotus position
in the inner sanctum
who bowed his shaved head to the
Chief of All Police
and raised his hands in a mudra
and chanted the Great Paramita Sutra
the Diamond Sutra
the Lotus Sutra
If there had somehow been
just one Gandhian spinner
with Brian Willson at the gates of the White House
at the Gates of Eden
then it wouldn't have been
Vietnam once again
and its "One two three four
What're we waitin' for?"
If one single ray of the light
of the Dalai Lama
when he visited this land
had penetrated somehow
the Land of the Brave
lies down with the lamb -
But not a glimmer got through
The Security screened it out
screened out the Buddha
and his not-so-crazy wisdom
If only in the land of Sam Houston
if only in the land of the Alamo
if only in Wacoland USA
if only in Reno
if only on CNN CBS NBC
one had comprehended
one single syllable
of the Gautama Buddha
of the young Siddhartha
one single whisper of
Gandhi's spinning wheel
one lost syllable
of Martin Luther King
or the Early Christians
or of Mother Teresa
or Thoreau or Whitman or Allen Ginsberg
or of the millions in America tuned to them
If the inner ears of the of the inner sanctums
had only been half open
to any vibrations except
those of the national security state
and had only been attuned
to the sound of one hand clapping
and not one hand punching
Then the sick cult and its children
might still be breathing
the free American air
of the first Amendment


Next, I have several short poems by Jane Hirshfield, who you can read often here from her various bookis.


After Long Silence

Politeness fades,

a small anchovy gleam
leaving the upturned pot in the dishrack
after the moon has wandered out of the window.

One of the late freedoms, there in the dark.
The left-over soup put away as well.

Distinctions matter. Whether a goat's
quiet face should be called noble
or indifferent. The difference between a right rigor and pride.

The untranslatable thought must be the most precise.

Yet words are not the end of thought, they are where it begins.


Recalling a Sung Dynasty Landscape

Palest wash of stone-rubbed ink
leaves open the moon: unpainted circle,
how does it raise so much light?
Below, the mountains
lose themselves in dreaming
a single, thatch-roofed hut.
Not that the hut lends meaning
to the mountains or the moon -
it is a place to rest the eye after much traveling,
is all.
And the heart, unscrolled,
is comforted by such small things:
a cup of green tea rescues us, grows deep and large,
a lake.


A Cedary Fragrance

Even now,
decades after,
I wash my face with cold water -

Not for discipline,
nor memory,
nor the icy, awakening slap,

but to practice
choosing
to make the unwanted wanted.


Lighthouse

Most lights are made to see by,
this to be seen.
Its vision sweeps its one path
like an aged monk raking a garden,
his question long ago answered or moved o.
Far off, night grazing horses,
breath scented with oatgrass and fennel,
step through it, disappear, step through it, disappear.


Against Certainty

There is something out in the dark that wants to correct us.
Each time I think, "this," it answers "that."
Answers hard, in the heart-grammar's strictness.

If I then say "that," it too is taken away.

Between certainty and the real, an ancient enmity.
When the cat waits in its path-hedge,
no cell of her body is not waiting.
This is how she is able so completely to disappear.

I would like to enter the silence portion as she does.

To live amid the great vanishing as a cat must live,
one shadow fully at ease inside another.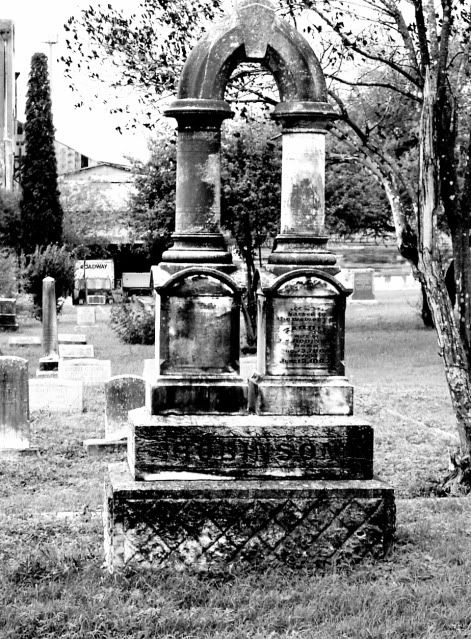 And, finally, here's the third of our triple play by Alex Stolis this week.



Lex Luthor writes a farewell letter to Superman

This, I know: our relationship is based
on shared respect. I'm not your nemesis
but your twin, an opposite side of the same
story. We come from a different world,
a simple time when black and white never
traded places. Now, consequences are too
fast for us, the streets too thick to wrap
our arms around. Let's leave this jagged
future to the unforgiven and remember
the answer for our differences was nothing
more than mutual admiration. I am hollowed
out and vague, used up, stranded
in self pity and no longer willing
so don't expect any regret or recrimination
for what has passed or what may transpire.
One day the sky will crackle and hum
with memories of flight but your flesh,
humbled from years of Sisyphean labors
won't be up to the task. No, the final straw
isn't always the heaviest but when it breaks
you will be weary and uncertain; unable to shrug
off the gray flannel life created by your alter ego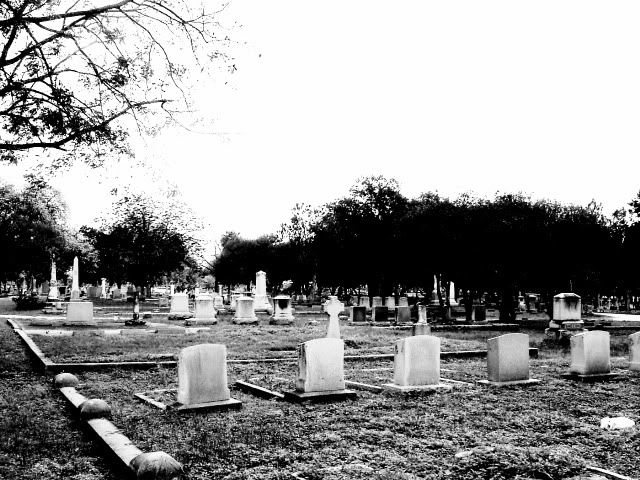 We had a great smasher-crasher of a thunderstorm last week. It began about 2 a.m. and lasted until 7 in the morning, by which time we had had nearly 7 inches of rain. It was glorious



gotterdammerung

for more than
an hour
right over my house,
the zzzzzzttt of ozone
frying, thunder like cannon fire,
not metaphoric cannon fire,
but the real thing,
window rattling, like
London during the blitz,
a few seconds of quiet, no sound
but the rain pelting the roof,
and the thunder starts again,
one great crash of elements
after another,
buckets of ball-peen hammers
thrown down a deep echoing well,
crashing

rain -
a year's worth
all at once and the dogs
cower and whine and the creek
roars down the hill.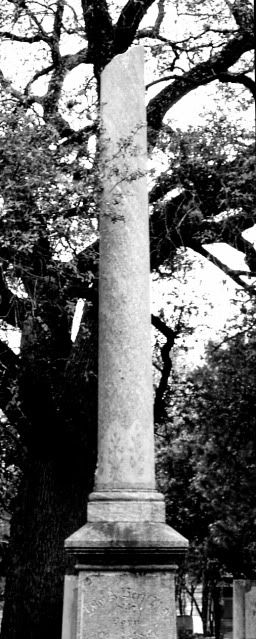 Cyntian Zarin was born in New York City and grew up on Long Island. She was educated at Harvard College and Columbia.

She joined The New Yorker in 1982, as an assistant to William Shawn. She was a staff writer from 1984 to 1994, and returned to the magazine as a staff writer in 2004. Her early work included pieces in "On and Off the Avenue" and "The Talk of the Town," and Profiles of the actress Linda Hunt and the publisher James Laughlin. All the while, she continued to write poetry, publishing several collections.

The next two poems are from her first book, The Swordfish Tooth, published by Knopf in 1989.



Looking for the Great Horned Owl in Truro Woods

The three of us went out
to look for owls,
and one of us knew how

to cup his hands and make
an inquiring sound,
and, coaxed from behind the dunes,

there came an answering round.
There were two of them
that we could hear,

a muted mating croon
that seemed to pulse
and find its echo

on the pond's curved lip.
And then, what was more mysterious
than us, crashing through the woods

to see a sound?


Snail

In the breeze from the propped-open green door
I lay my head against your leg
and tasted salt.

And in last light I felt myself
close kin to the snail you found.
Amber, primordial,

loosed from the lettuce tongues
it crawled across your palm,
its searching head a sure

iambic bob, then quivering -
shining beast wheel
turned pull-toy, dragooned

by a lucid, creeping milky
finger.
All week, my mind interior,

I watched the snail
lit by its whorl
traveling along your sun-tanned hand;

cartographer of the mysterious
male life,
its loping upward arching line.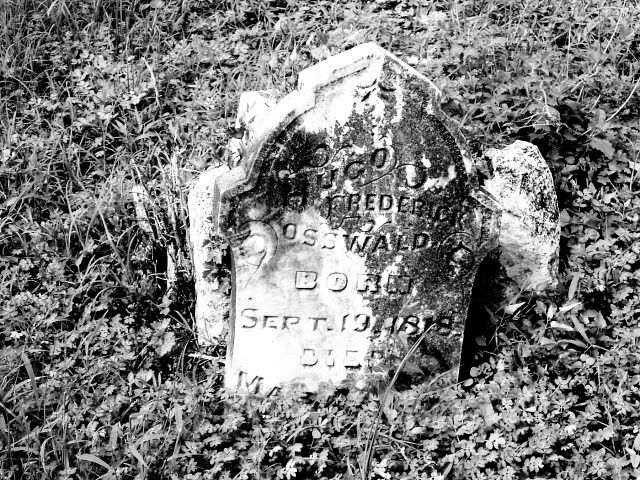 I was in the men's room at the bookstore the other day and noticed the baby changing station which set off a whole afternoon of pondering - and this.



change we can believe in

a black man
is President of the United States,
a big thing,
though mostly symbolic

i prefer to measure
the changes in my life
by the little things

like baby-changing stations
in men's rooms
where men,
in the presence of other men,
can change their babies
poo-poo diapers

fifty years ago
it was hard to get a man
to recognize the existence of diapers,
much less a poo-poo diaper,
and even less then that to do something
about it

there is a lesson in that,
suitable for a chapter
in the history of the United States of America -
circa 1950-2009

or this -

traveling through deepest
darkest
Mississippi, formerly white-sheeted Capitol
of the Klan States of America,
stopping at a roadside restaurant
for breakfast, sitting,
with my Hispanic wife,
at a table next to a larger table
where sat six deputy sheriffs,
all black

a black president
gives hope to all Americans
worthy of hope, but few
of those Americans will ever have
any relationship with that president
beyond waving at his limousine as it passes,
and most will never come even that close,
but those deputies in that small rural county
will be known to everyone in the county,
helping some when they are in distress,
confronting others from a position of authority,
everyone, from those who in years past
would never imagine a black person
in a position of such power
over their daily lives
to those who, in their young life,
have never know anything different

all the hate words will still be spoken
in that county,
but only in private,
only in whispers that acknowledge,
by the whispering, the change

little changes
like these that rub against our expectations,
that change our expectations,
every day or our life

while the big events acknowledge
the changes; it's the daily differences
between what we used to know
and what we know now
that make the changes happen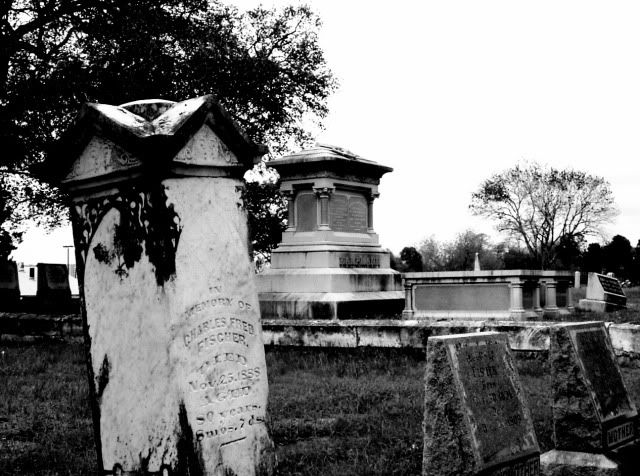 The next poems are by Emma Lazarus, taken from the book Emma Lazarus, Poet of the Jewish People, published in 1997 by Arthur James LTD as part of their Visionary Women series.

Lazarus was born in 1887 in New York City, the fourth of seven children of Portuguese Sephardic Jews whose families had been settled in New York since the colonial period.

From an early age, she studied American and European literature, as well as several languages, including German, French, and Italian. Her writings attracted the attention of Ralph Waldo Emerson. He corresponded with her up until his death. She both wrote her own poems and edited many adaptations of German poems, notably those of Johann Wolfgang von Goethe and Heinrich Heine. She also wrote a novel and two plays.

She began to be more interested in her Jewish ancestry as she heard of the Russian pogroms in the early 1880s. She began translating the works of Jewish poets into English. Expelled in great numbers from the Russian Pale of Settlement, eastern European Ashkenazi Jews immigrated in destitute multitudes to New York in the winter of 1882. Lazarus taught technical education to help them become self-supporting.

She traveled twice to Europe, first in May 1885 after the death of her father in March and again in September 1887. She returned to New York City seriously ill after her second trip and died two months later on 19 November 1887, most likely from Hodgkin's disease.

She is known as an important forerunner of the Zionist movement, arguing for the creation of a Jewish homeland thirteen years before the term "Zionism" came into use.

The first of the two poems I'm presenting here is her most famous, its final lines becoming an important element in American history and mythology after they found their place at the base of the Statue of Liberty.



The New Colossus

Not like the brazen giant of Greek fame,
With conquering limbs astride from land to land;
Here at our sea-washed, sunset gates shall stand
A mighty woman with a torch, whose flame
Is the imprisoned lightning, and her name
Mother of Exiles. From her beacon-hand
Glows world-wide welcome; her mild eyes command
The air-bridged harbor that twin cities frame.
"Keep, ancient lands, your storied pomp!" cries she
With silent lips. "Give me your tired, your poor,
Your huddled masses yearning to breathe free,
The wretched refuse of your teeming shore.
Send these, the homeless, tempest-tossed to me,
I lift my lamp beside the golden door!"


The World's Justice

If the sudden tidings came
That on some far, foreign coast,
Buried ages long from fame,
Had been found a remnant lost
Of that hoary race who dwelt
By the golden Nile divine,
Spoke the Pharaoh's tongue and knelt
At the moon-crowned Isis' shrine -
How at reverend Egypt's feet,
Pilgrims from all lands would meet!

If the sudden news were known,
That anigh the desert-place
Where once blossomed Babylon,
Scions of a mighty race
Still survived, of giant build,
Huntsmen, warriors, priest and sage,
Whose ancestral fame had filled,
Trumpet-tongued, the earlier age,
How at old Assyria's feet
Pilgrims from qall the lands would meet

Yet when Egypt's self was young,
And Assyria's bloom unworn,
Ere the mystic Homer sung;
Ere the gods of Greece were born,
Lived the nation of one God,
Priests of freedom, sons of Shem,
Never quelled by yoke or rod,
founders of Jerusalem -
Is there one abides to-day,
Seeker of dead cities, say!

Answer now as then, they are;
Scattered broadcast o'er the lands,
Knit in spirit nigh and far,
With indissoluble bands.
Half the world adores their God,
They the living law proclaim,
And their guerdon is - the rod,
Stripe and scourgings, death and shame.
Still on Israel's head forlorn,
Every nation heaps its scorn.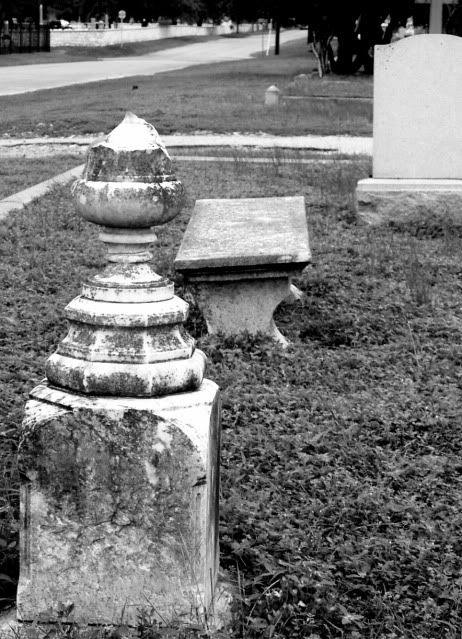 I was diagnosed diabetic about 10-12 years ago. It was not a gift - I earned it through a lifetime of self-indulgent eating habits and an addiction to sugar.

.

how i came to dream of gnawing bloody Bambi bones

diabetes
does a number
of unhelpful things
to the body,
one such,
a reduction of testosterone
levels in men

some results
of this insufficiency are
lethargy,
mental fogginess,
weakness due to loss
of muscle mass,
and an overpowering desire
to crochet coffee table
doilies

of more serious
long-term concern is that
one of testosterone's functions
is lubrication of the brain
and when testosterone levels
decline
so does this brain lubrication
allowing the brain to dry up,
becoming all crumbly and cracky
like play dough
left out too long in the sun

the simple solution, a little steroid juice
applied daily
returns one to a state of vim and vigor,
reverses muscle deterioration,
and produces the important wet brain condition
as all the gray cells are bathed on a regular basis,
thus avoiding the otherwise certain state of
brain-crumble and crack

aside from developing the hairiest back
and knuckles
within twenty seven square blocks
and the daily urge to go into the woods
and shoot Bambi,
negative side-effects are minimal,


I am,
however,
left with a number of carefully crafted
coffee table
doilies
i'm thinking of putting on
ebay

but that's another problem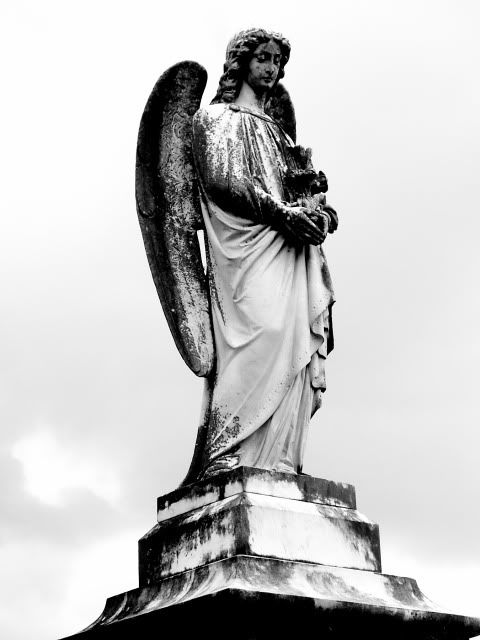 Thank you, readers, for being with me this week. As producer and owner of this blog I ask you to remember that all the material presented here remains the property of its creator. The exception is material created by me alone, which, though remaining my property, is available to anyone who wants use it for purposes of their own. Any use of my material must include proper credit to me as its creator. That's me...allen itz.