Southern Shores
Friday, September 04, 2009

IV.9.1.





As I mentioned in my last post, Dora and I took a couple of days last week to visit the coast. We went to Corpus Christi, a very friendly city of about 300,000 where we lived for fifteen years until we moved to San Antonio some years back. We stayed downtown, in a hotel on Corpus Christi Bay, and took a day trip up the coast a bit to Rockport and Fulton Beach, both on Aransas Bay, then took the ferry across to Port Aransas on Mustang Island. After lunch in Port A, we followed the loop up Mustang Island to North Padre Island and across the Oso Bay/Intercoastal Waterway bridge, back to Corpus Christi. It was a nice couple of days.

All the photos this week are from our two-day excursion.

So that's the story of that. Now here's the story of who we have for you to read this week.




Me
storm across the bay

Diane Wakoski
Cobra Lilies in the Supermarket

Me
a day for exceptions to the rule

Jimmy Santiago Baca
from Part 1 of Martin

Sue Clennell
Angry young girls
Hades in the suburbs

Gary Blankenship
The Chase

Jorge Teiller
A Day in Madrid

Me
on the intelligence of certain dogs

Short poems from the Kanginshu

Alice Folkart
A Poem by Alice

William Wadsworth
The Snake in the Garden Considers Daphne

Me
being of a special kind

Abdul-Raheem Saleh Al-Raheem
The Train of the Stars

Shlomit Cohen-Assif
Class Pictures

Susan Mcdonough
Time, time, time

James Masao Mitsui
Destination: Tule Lake Relocation Center, May 20, 1942

Chi'en T'ao
Written at a Party Where My Lord Gave Away a Thousand Bolts of Silk

Shuntaro Tanikawa
Twenty Billion Light Years of Loneliness

Me
a lesson

William Matthews
Eternally Undismayed arr the Poolshooters

Me
another demonstration of Conservative values




The curtain lifts.




<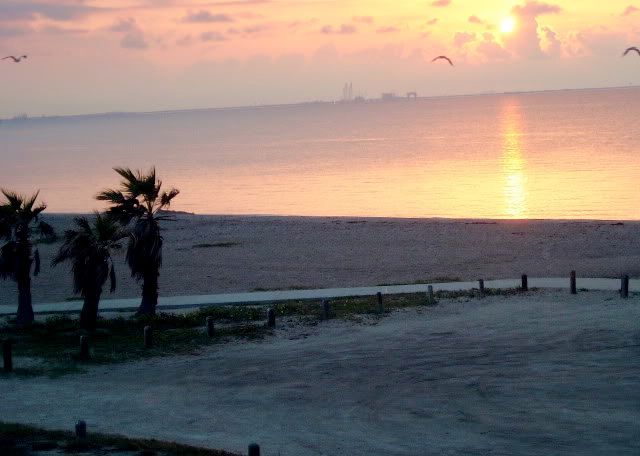 Corpus Christi faces east, so most mornings will give you a great sunrise over the bay. Storms coming in from the east are also a nice morning wake-up.



Storm Across the Bay

i can
see the storm coming
from the other side of the bay

black cloud
on cloud on cloud
and on this side of the bay,
winds picking up,
palms on the bayfront
already beginning to blow,
masts in the marina
jumping in the gathering waves

they will welcome
this rain here -
everything is dry,
very dry,
moonscape dry

it was a hundred degrees
at noon today,
when we had lunch
where the storm is now,
and the ferry crossing
was smooth
as skating on glass

now, from the look of the clouds
and the blowing trees
and bobbing masts,
it is that way no more -
grown men and women,
standing in the rain, soaking it up,
would be my guess
and it will be our turn soon

the storm approaches,
foams the green
water
as it passes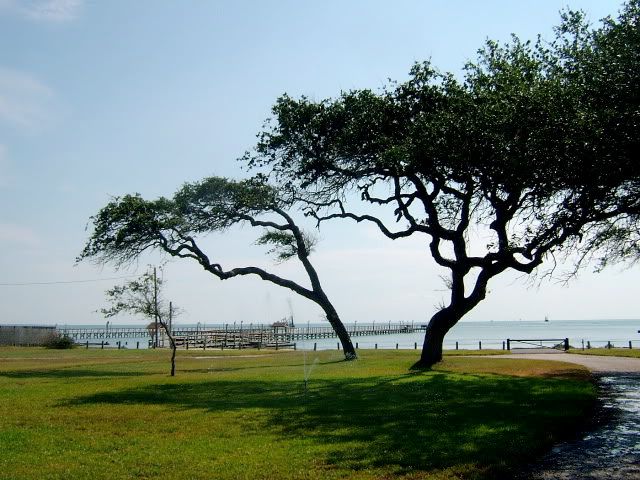 Diane Wakoski was born in Whittier, California in 1937 and educated at the University of California, Berkeley. She has published twenty full-length collections of poems and many chapbook length volumes. She is currently Writer in Residence at Michigan State University.

The next poem is from her book, Emerald Ice: Selected Poems 1962-1987, first published in 1988, my edition was published by Black Sparrow Press in 1996.



Cobra Lilies in the Supermarket

for Wallace Stevens

I wonder
as I am driving to the Market Basket
why I have lived my life
as i have.

The mother of
my third husband

- a blond blue-eyed singer, she was -

told me
I was a crybaby
because,
at the time
I was crying.
She said
you should fix up your life
and then not cry
about it.

My own mother
said, referring to my fourth husband

who left us

"What are you crying for?
Buy your own house so that the next one who leaves you
won't be able to take your home away."
And she too said,
"You always were
a crybaby."

When I cry now
it is usually in anger. But
sometimes
I still cry in pain. Then I hide my self in rooms where no one
can see me.

I bought a house
but cannot live in it.
My fifth husband says he would leave me
before living there,
and since he is a nice man
(or perhaps it is just because I am older)
I didn't cry,
nor have I recently been called
a crybaby.

I still live in other people's houses,
listen to their music,
live out of suitcases.
Driving to the supermarket in the rain today,
shopping for someone else's dinner,
I wondered if anyone ever felt
he had a home
other than in his head.

I was tantalized with the cobra lily sitting next to the oranges
& avocados like a purple clenched fist
unrolling its tongue
but unwilling to speak to me, I thought.

When I studied the piano
I always cried at my music lessons.
My teacher stopped criticizing me.
I heard that secretly she called me
a crybaby.
I gave up piano,
took up voice instead.
Now, my lessons are concerts
where crying is considered an art.
I shout,
I speak,
I whisper,
and at last again
I can cry.
This time
no one taunts me
but other crybabies;
and when I am alone
I defend myself with poetry:
"I remember the cry of the peacocks."

1973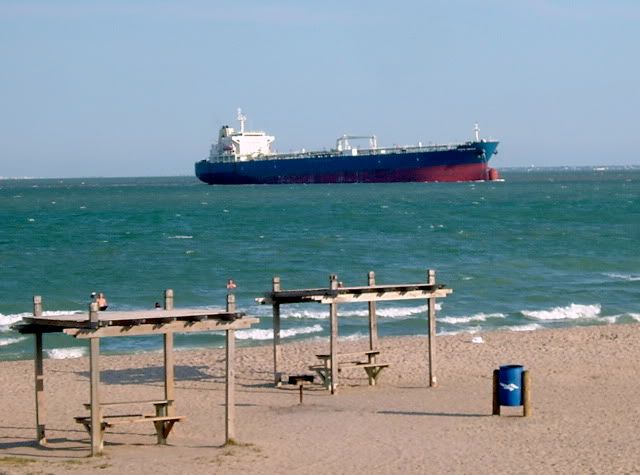 I wrote this last week, on the day Ted Kennedy died.



a day for exceptions to the rule

li
ber
al

cons
er
vat
ive

collections of vowels
and consonants
that have never meant
much to me

back to the days
in college
when i was a founding member
of both the the very liberal young democrats and
the very conservative young republicans on campus,
there not being enough young repub-
licans on campus in 1962 to have
a sanctioned
club
without me
and i had friends on both sides,
those who marched
and those who marched against
those who marched

but the words mean a lot
to some people -
the card-carrying variety,
those whose persona and life-view
are organized around the differences
between those little letters and sounds

when i was younger
i would usually identify myself
as a liberal,
until,
over the years i came to find liberals
as silly and shallow
as conservatives are malicious and mean,
so that, now,
if pressed to the wall
by questions about how i identify my own
leanings,
i respond with some kind of hocus-pocus
hooey
like neo-progressive
or trumanesque
or normanthomasian,
something obscure enough that i can make
whatever i want out of it
whenever i want
without tedious explanation

today, though
i make an exception to my normal
rules of ideological obscurum per obscurius

today,
on the day
Teddy Kennedy died,
i am proud
to call myself a
liberal

today,
for one day only,
in honor of an honorable past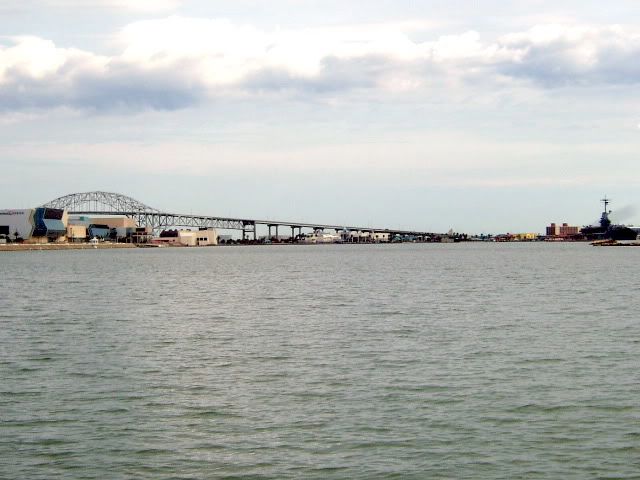 I start this week with an extended part of the long beginning section of the narrative poem Martin, half of the book of two long narrative poems,Martin & Meditations on the South Valley, by Jimmy Santiago Baca. The book was published by New Directions in 1987.

Baca was born in 1952 in Santa Fe, New Mexico, of Apache and Chicano descent. Abandoned by his parents at the age of two, he lived with one of his grandmothers for several years before being placed in an orphanage. He wound up living on the streets, and at the age of twenty-one, was convicted on charges of drug possession and incarcerated. He served six and a half years in prison, three of them in isolation and spent time on death row before being released.

He became both reader and a writer while in prison, selling his poems to fellow inmates in exchange for cigarettes. His semi-autobiographical minor epic in verse, Martin and Meditations on the South Valley, received the American Book Award for poetry, bringing him international acclaim. A self-styled "poet of the people," Baca conducts writing workshops with children and adults at elementary, junior high and high schools, colleges, universities, reservations, barrio community centers, white ghettos, housing projects, correctional facilities and prisons from coast to coast.

In 2004 Baca started a nonprofit organization, Cedar Tree, Inc., that supports these workshops through charitable donations. As well as writing workshops Ceder Tree, Inc. has produced two documentary films Clamor en Chino and Moving the River Back Home. Ceder Tree, Inc. employs ex-offenders as interns.



from Part I of Martin

I

Pinos Wells -
an abandoned pueblo now.
The presence of those who lived
in these crumbling adobes
lingers in the air
like a picture
removed
leaves its former presence on the wall.

In corral dust
medicinal bottles
preserve rusty sunshine
that parched this pueblo
30 years ago.
Blackened sheds rust
in diablito barbs.
In barn rafters cobwebs
hang intricate as tablecloths
grandma crocheted for parlors
of wealthy Estancia ranchers.
Now she spins silken spider eggs.

My mind circles warm ashes of memories,
the dark edged images of my history.
On that field
I hand swept smooth
top crust dirt and duned a fort.
Idling sounds of Villa's horse
I reared my body and neighed at weeds.

From the orphanage my tia Jenny
drove me to Pinos Wells
to visit grandma. All Saturday afternoon
her gnarled fingers
flipped open photo album pages
like stage curtains at curtain call
the strange actors of my mestizo familia
bowed before me wearing vaquero costumes,
mechanic overalls and holding hoes in fields.

At the six o'clock mass
with clasped hands I whispered
to the blood shackled Christ on the cross,
begging company with my past -
given to Christ who would never tell
how under the afternoon sun in Santa Fe
the roster slept and black ants
formed rosaries over the hard dirt yard,
when...

Sanjo barrio,
Chucos parked
at Lionel's hamburger stand
to watch Las Baby Dolls
cruise Central avenue,
chromed excitement of '57 Chevys
flashing in their eyes.

In the alley behind Jack's Package Liquors
dogs fight for a burrito
dropped from a wino's coat pocket.
The ambulance screams down Edityk
into Sanjo where Felipe bleeds red whiskey
through knife wounds

On Walter street
telephones ring in red-stone apartments
while across Broadway
under Guadalupe bridge
box-car gypsies and Mejicanos swig Tokay.
Corridos -
chairs splintering on kitchen floors -
arguing voices in dark porches -
doors angrily slammed -
Seagrams bottles shatter on the street -

I fell
into Sanjo, into my own brown body,
not knowing how to swim
as tongues lashed white spray warning
of storms to come,

I prayed.

In Santa Fe as a boy
I watched red tractors crumble dirt,
the black fire of disc blades
upturning burned leaves and cornstalks in their wake,
while I collected green and red commas
of broken glass in my yard,
and romped in mud slop of fallen tomb-trunks
of cottonwoods
that steamed in the dan by the ditch.
Then,
the fairytale of my small life
stopped
when mother and father
abandoned me, and the ancient hillgods of my emotions
in caves of my senses
screamed, and the corn seedling of my heart
withered - like an earth worm out of earth,
I came forth into the dark world of freedom.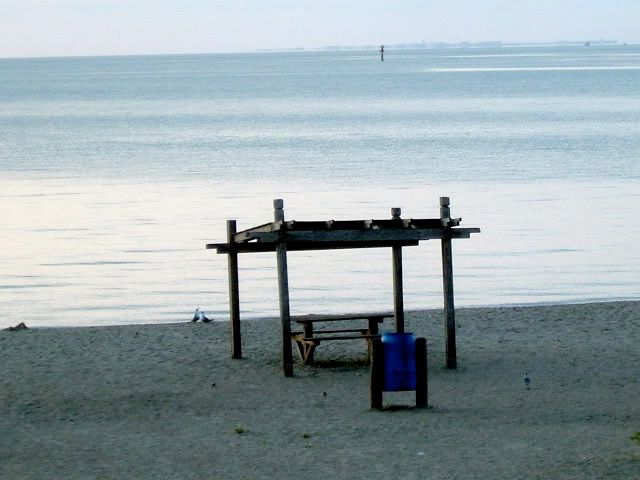 Here are two short poems from Sue Clennell one of our increasing number of friends from the southern hemisphere, in Sue's case, Australia.

The first poem was previously published in Speedpoets



Angry young girls

Angry young girls
come out at night
to bury the bogey man,
buy houses bite necks
gatecrash glass ceilings
with back lane ladders
write graffiti on boys' hearts.
Chic to the bone they
taste of ginger salt and sand,
wind snakes around wrists
dip their toes in stock markets and
keep love letters in kitchen drawers
next to the corkscrew.


Hades in the suburbs

In the background Santana plays Smooth.
It's hot and people are bursting like grapes.
There's blood on the bus stop
for lack of cigarettes,
for fury flares like a match
in this eye of a cyclone waiting to happen.
Thirty eight, thirty nine, forty,
and still counting.
When a city is hot the snakes come out.
In a city without guns,
cricket and baseball bats, knives and broken bottles,
king hits predominate.
Shoppers pick up half-price Christmas cards
with scenes of snowmen and robins.
Fish and chips, vinegar or salt, sour cream or tomato
sauce,
sticky date pudding, and on such nights you see
that the stars really do glitter.
People walk by the smell of the sea
listen for thunder.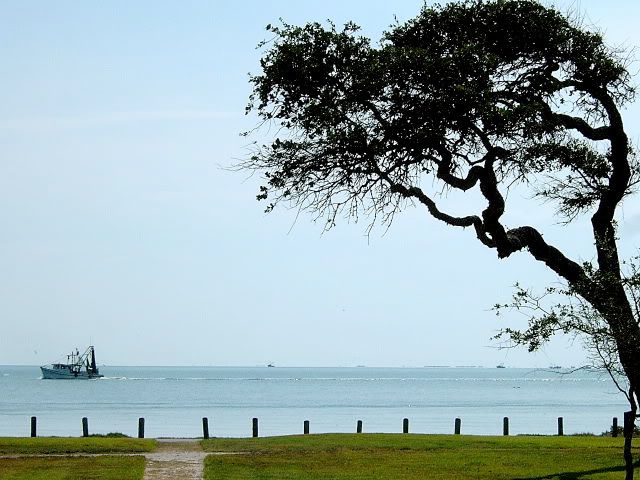 The next poem is by our friend from Washington state, Gary Blankenship.

In addition to being house mates on Blueline's House of 30 poem-a-day forum, Gary and I share a similar state, both of us retired from our more heroic days, leaving me to appreciate very much the sense of this poem, as, in my 66th year I hate every minute lost doing anything I don't want to do - the chase to stay ahead as everyday time comes closer to catching up.



The Chase

In the books I read,
the often flawed,
but handsome,
athletic,
and smarter than a geek
hero is chased
across continents,
oceans,
over mountain ranges,
up rivers and streams,
through city streets and alleys,
into glass monoliths
and abandoned tenements
to narrowly escape -
the villain dispatched
with extreme prejudice
until the sequel

As I age,
I too feel as if I'm
pursued
day by day
minute by minute
on familiar streets
and old habitats,
but all too aware
he who tracks
will not be done in
at the next to last second
by luck,
skill,
or auto de fete

and that there will be
no sequel,
no three book deal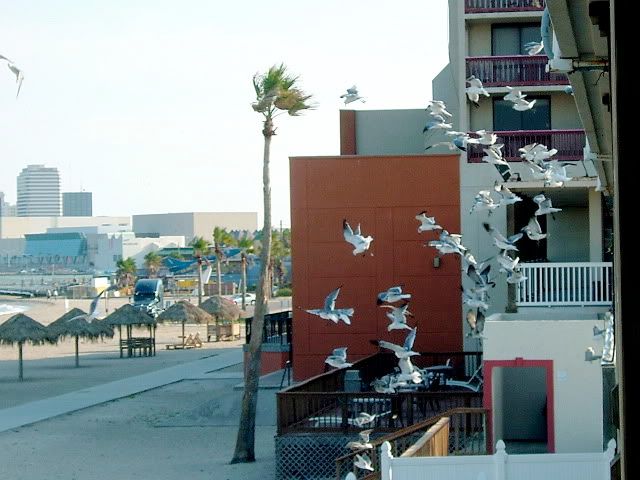 I love my used-book store.

I bought this book yesterday ($2.98), In Order to Talk With the Dead, a collection of poems by Jorge Teillier, published by the University of Texas Press in 1993. It is a bilingual book with the original Spanish text and English translations by Carolyne Wright on facing pages.

Teillier, grandson of French settlers, was born in 1935 and raised in the rainy forests of Chile's "La Frontera" region. He was one of Chile's leading poets and his work was widely read in Latin America and Europe. He was introduced to English-speaking readers though this book, part of the Texas Pan American series published by the University.

He died in 1996 at the age of 60 years.

The poem I'm using is apparently from a longer work, The Cities I Have Known Were Living Like Mad, which a quote from Guillaume Apollinaire, a poet from the turn of the century I've used often in "Here and Now" and one of my favorites.



A Day in Madrid

For Jorge Edwards and Galvartino Plaza

In Madrid luck is in the hands of the blind.
In Madrid the women paint their fingernails red
like women on the covers of Para Ti which I saw when my mother
went with me to the dentist.
I'm in La Gasca Street and in front of Baskari's where I'm going to
eat fisherman's soup
I give alms to a gypsy woman who's proud to have a son named
one of the Three Wise Men.

From a second-hand dealer I've bought a copy of World Boxing
from 1927 with Tani Loayza on the cover.
I go shopping in the Market of Peace.
I chat with a war invalid in a government store.
I read Spanish poets who talk of "the blind presence of spring" and
"woman is a moneybox."
It's winter and I like seeing the children dressed as Toby and Little
Lulu.

How odd it is to be alive in the middle of the 20th century
when light off the Dutch snow is loved in the Prado Museum.
How odd it is to be sober
even after walking through the Postal Brewery.
I could spend hours in front of the window of that bookstore
where a clock can be seen over a fireplace into whose mouth a
locomotive rushes.
You have to travel so as not to travel.

In ABC I read only the classified ads even though I have nothing to
buy,
and on TV I'm interested in the circus and the games where
Caszeli plays.

Here again night could be my best friend.
But I prefer late afternoon where the surviving trees think of me
and I recall the silent lips of cherry trees of the Frontier.
I go into the Metro or the movie theatres only to sleep as in my
mother's womb.
Dust collects on my typewriter.
I'm tired of telling stories of the provinces.
I'll send the tackiest postcards possible saying that the only
country where I feel like a foreigner is my own.
I won't go to the bulls or the Wax Museum.
I won't go to the Retiro to pay a moment of silence to Mallarme.
I go on reading stories of pirates who were right to attack the
galleons.
I grow giddy at the highest viewpoints and seek a flower for
seventy balconies.

The street bleeds automobiles
when two million Madrilenians leave the city to celebrate the
Passion of Christ.
Among the blaring of horns
I realize
that here no one can be "lonely as a mountain saying the word
Then"
and I return to a village silence
broken only by the knife-grinders distant whistle.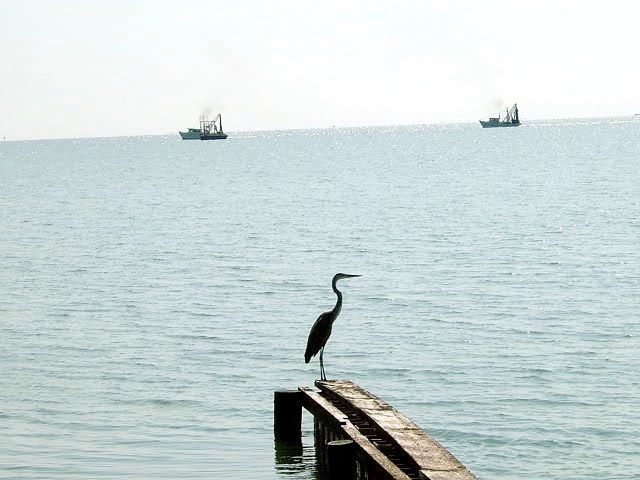 I got into a pet-friendly mood last week and did two pet-friendly poems. Here's one of them. The other will be coming up later.



on the intelligence of certain dogs

recent
research has shown
that dogs are among the smartest
critters with whom we share the planet

border collies are shown to be the smartest
of all the canine breeds, having the
intelligence of a two and a half year old
human,
exceeding the two and a half year old
in some areas, such as,
having a greater
comprehension vocabulary
and greater problem-solving skills
and, typically,
more easily potty-trained

my dog, Reba,
is half border collie
and the other half independent thinker
and is even smarter than that

give her a couple
of opposable thumbs as a pup
and she'd have grown up to be
an astrophysicist, or possibly, pope,
having, beyond superior intelligence,
a seemingly infinite capacity for
empathy and a wide-eyed wonder
at the intricate mysteries
of the physical
and emotional universe,
from the wind in the morning
that ruffles her tail
to the sighs of fatigue and sadness that
sometime
break her master's night

she's
getting kind of old, though,
a bit creaky
when she gets up after laying too long,
but still she loves to play games
like chase the treat and hide and seek

best of all, she still listens to all my stories,
many over and over again, and never suggests,
with her deep brown eyes
and rapt attention to every word i speak,
that these same old stories
ever fail
to amaze and enthrall

yes,
Reba's getting old, i fear,
and her time is coming due

who,
then,
will i talk to
when the day drags and spirits droop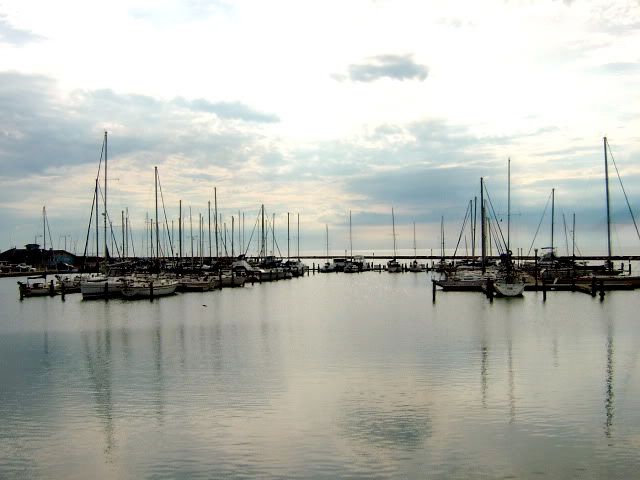 Next I have a few little pieces from Simmering Away, Songs from the Kanginshu.

The Kanginshu, or, Collection of Quiet Songs, coming to us from late 15th to early 16 century Japan includes 311 songs, most very short. I was unable to find any good information on the form, its history or its origination, so all I can say is here it is, short selections from the whole.

Translators for the book were Yasuhiko Moriguchi and David Jenkins.



~~~~

In this world
year by year
people age and die
while the flowers by my house
are in full bloom,
their colors and their fragrance
just the same as always,
the flowers by my house
are in full bloom
just the same as always

while I wonder
who will not take pleasure
in the sight of them
yet another year goes round
like a tiny wheel

with bitterness
I linger
in this world of sorrow
like the waning moon

~~~~

Who is this
(you naughty boy!)
that hugs me tight
and bites me,
a married woman?

but it's fun
we're in full bloom
at seventeen
we're in full bloom
at seventeen

but nibble gently -
if your teeth leave marks,
then he will know

~~~~

my hair
that I had just tied up
has loosened,
gently tumbling
as my heart
has fallen for you

~~~~

The plum blossoms
are manhandled
by the rain,
the puffs of willow seed
by the wind,
and always,
our world
by lies

~~~~

The cock crows
the moon stands
above the thatched roof
of the tea house
and on the frost-laden bridge
footprints
made him think it
time to leave

already footprints
on the frost-laden bridge

but if I were now
to cross that bridge
then all would know
my footprints;

so let the tide ebb
and I can cross
at the river mouth

beneath the bridge
the tiny fish
dart to and fro
they too
not wanting
to sleep alone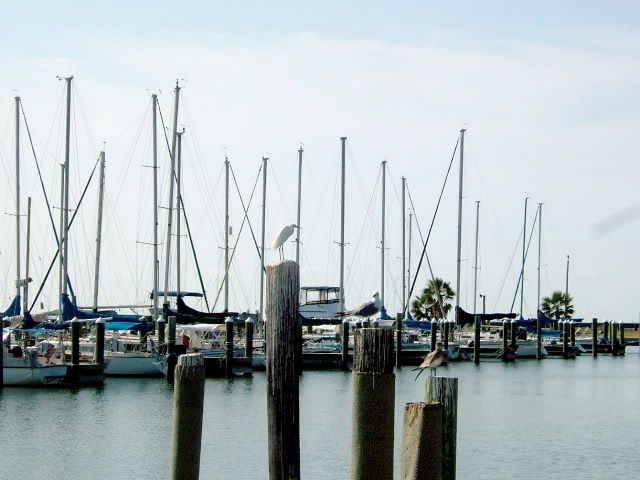 The next time is by our friend in Hawaii, Alice Folkart.

All of us on Blueline's House of 30 poem-a-day forum are always happy when one of Alice's poems appear - her wit and clarity and feel for the life around her always a joy.

But this next poem, posted for her by her friend and ours, 'Ilima Stern, brought special excitement since it is the first posted in weeks. Some weeks ago, Alice, while engaged in her morning walk, was the victim of a hit-and-run accident. She was seriously hurt, with numerous broken bones and other injuries, and has been in-hospital since, enduring a slow and painful, but happily, steady recovery.

This poem, showcasing all the things we love about Alice's work, is her first since the accident.

Welcome back, Alice, we are so happy to see you.



A Poem by Alice

From an Afternoon Visit with 'Ilima at the Pohai Nani Rehabilitation Center

My roommate, Mrs. Yamato,
at least 126 years of age
and still mean as a weasel,
will never be rehabilitated.
She will just shrivel
a little more every day
until one night she'll call for the nurse,
"Help me! Please, God send someone to help me."
in her cracked, crazed
wicked witch of the West-North-East voice
and all the nurse will find
is a shitty Depends diaper
and the string of very good pearls
that her father gave her on her wedding day.

She's a pain. Sets off the piercing
emergency alarm to time the response.
Last night it started at three.

But her day is coming!
And maybe I can get
to the pearls before the nurse does.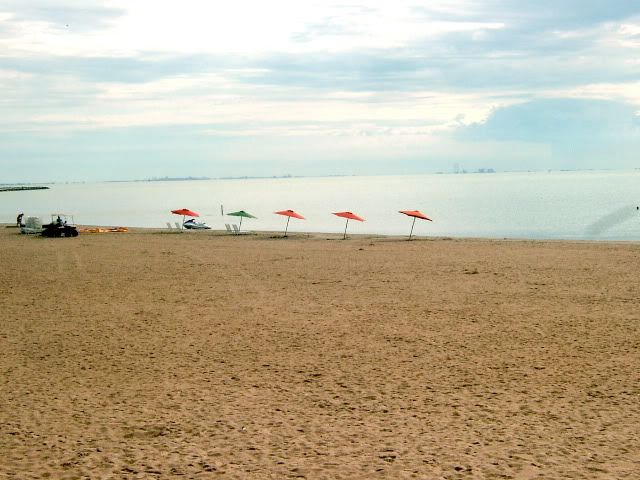 The next poem by William Wadsworth appeared in the 1994 issue of The Best American Poetry. The piece originally appeared in The Paris Review.

Wadsworth, born in New York in 1950, was educated at the University of Wisconsin and at Columbia. His work has appeared in many of the top literary journals and reviews.



The Snake in the Garden Considers Daphne

My less erotic god condemned
my taste for girls less classical
than you, the kind that can't resist
a dazzling advance of trees that stand
for love. Of course I understand
up there it seems to be all light
and prelapsarian elation - but bear
in mind your lower half that gropes
for water, the slender roots you spread
in secret to fascinate the rocks,
while sunlight pries apart your leaves
and flights of birds arouse the air
around you. If only I could run
a brazen hand along this wood
and feel your heart accelerate
beneath it , rising to your lips.
If only you could pick the whitest
petals from the holy orchard
where I patrol the crevices
and slink along my damned gut,
you could arrange them as you wished
and change the ending of our story.
But we're disarmed, and nothing changes
in our natural gardens - we cannot grasp
the word hope, which the ones we've tempted
find always at their fingertips.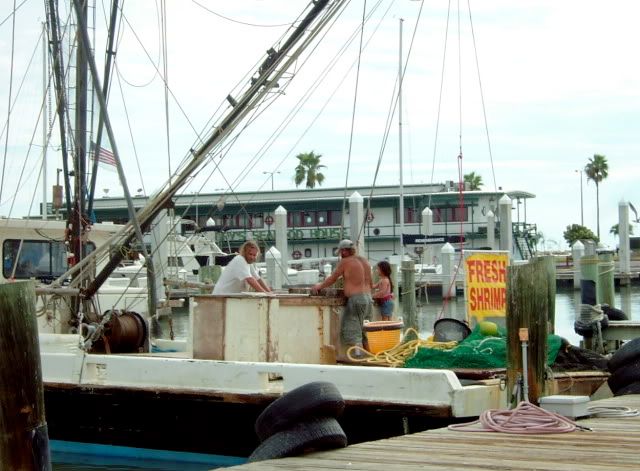 And here's that other pet-friendly poem I promised.



being of a special kind

it's clear
she thinks i must surely
be mistaken

certain,
she is, that
the universal prohibition
against dogs
stealing kitty food
when kitty takes a break
must not apply
to her

she is only part dog,
you know -

but no part kitty,
she is quick to add,
despite her taste
for kittenish food -

instead,
advanced
beyond petty canine
rules,
she is, after all,
queen
of her special kind

too special, for sure,
to be bound
by the do's and donot's
of the flea-bitten
species
to which she is sometimes
mistakenly
compared by those who
do not know
better

and
as i chase her from the
kitty food bowl
she give me the disdainful look
that only royalty
of the highest kind
can display

so stubborn
am i
as i refuse to recognize
her rightful place,
she seems almost ready to give up
on my education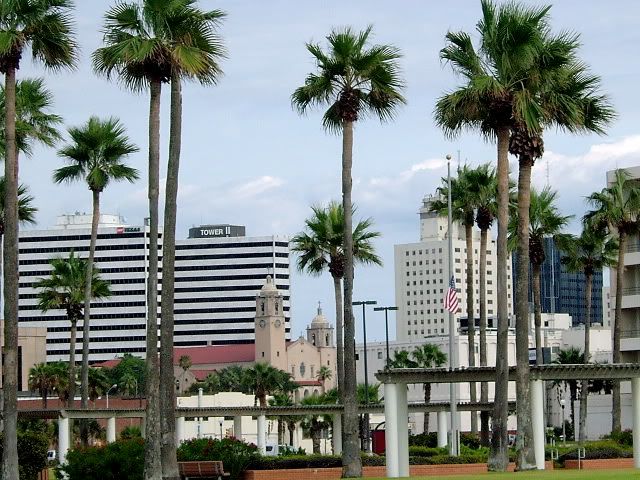 My next poem is by Abdul-Raheem Saleh Al-Raheem, from the anthology The Flag of Childhood, Poems from the Middle East, published by Aladdin Paperbacks in 1998.

Abdul-Raheem, born in 1950, is from Iraq. He received an MA in counseling and has been published his poems in Iraqi newspapers and magazines since the Seventies. A lot has happened in Iraq since 1998; nothing I've been able to find suggests what might have happened to the poet in the meantime.

The poem was translate by Adil Saleh Abid.



The Train of the Stars

The night is a train that passes,
Up on my house I watch it
Its eyes smile to me.

The night is a train that passes,
Carrying moons and stars
Clouds, flowers,
Seas and rivers that run.
The night is a train that passes.

The night is a train that passes,
I wish, oh, how I wish!
I could take it one day:
It would take me away,
To see where it's going.
Oh, where's that train going?


Also from the anthology, I have this poem by Shlomit Cohen-Assif, translated by Nelly Segal.

Cohen-Assif is a native Israeli who lives and writes in Holon. A prolific author of children's books, poems, and fairy tales, she reads her work widely and received the 1996 ACUM prize for Life Contribution to the Arts.


Class Pictures

In the last week of school
There's a camera in class, and smiles
(the teacher's in he center, wearing flowers.)
Gideon is next to Yael,
They're a couple.
Ruth's eyes are closed, she's dreaming.
And I'm not in the picture.
I had the measles.

On the last day of school
There's a camera in the yard, and smiles.
(the teacher's next to me, wearing flowers.)
and Gideon and Yael
Are no longer a couple.
Yael closes her eyes, dreaming.
Ruth isn't in the picture.
She had the measles.

In the class picture,
In the yard, or in the building,
Someone is always missing.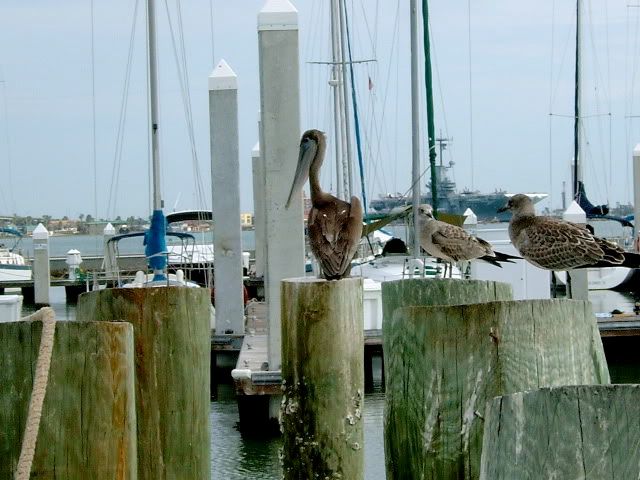 Here's a poem from our friend Susan Mcdonough.

Susan is a professional gardner and landscaper. She spends part of her year in Arizona and part in Maine. In this poem, she seems to be celebrating her return to Maine with this laid-back picture of a soft Maine morning.



Time, time, time

I hear someone outside raking,
tines scratching against sand
and gravel. They stop.
The stillness is loud, pregnant
waiting to birth noise.
Ah there
it is: a hedge trimmer!

The sky is still bright,
too early for the neighborhood
to put itself inside,
especially with the threat
of colder days ahead.

The foot traffic from
the beach picks up.
Voices sprinkled along
the street. There's a scuffing
noise on the sidewalk and a kids
voice hollering at his brother.
"you jerk, I'm tellin'"

Life goes on like this
forever, everyone playing
their part for as long
as God lets them.









Next, I have three poems from the anthology Pierced by a Ray of Sun, published HarperCollins in 1995.

The first of the three poems is by James Masao Mitsui. Mitsui is a native of the Pacific Northwest. The son of Japanese immigrants, Mitsui was born in 1940 in Skykomish, Washington. A year later his family was forced to relocate to the Tule Lake Relocation Camp in California. The family was held there for a year and a half before they were allowed to move to Lamona, Washington, where his father found a job working for the Great Northern Railroad.


Destination: Tule Lake
Relocation Center, May 20, 1942

She had raised the window
higher

than her head; then
paused

to lift wire spectacles,
wiping

sight back with a wrinkled
hand-

kerchief. She wanted to watch
the old

place until the train's passing
erased

the tarpaper walls and tin roof;
she had

been able to carry away
so little.

The finger of her left
hand

worried two strings
attached

to a baggage tag
flapping

from her
lapel.


The second of the poems was written by Ch'ien T'ao, a Chinese poet from the early 11th century. The poem was translated by Kenneth Rexroth and Ling Chung.


Written at a Party
Where My Lord Gave Away
a Thousand Bolts of Silk

A bolt of silk for each clear toned song.
Still these beauties do not think it is enough.
Little do they know of a weaving girl,
Sitting cold by her window,
Endlessly throwing her shuttle to and fro.


And, the last of the three poems is by Shuntaro Tanikawa, ) a Japanese poet and translator born in 1931 in Tokyo City, Japan. He is one of the most widely read and highly regarded of living Japanese poets, both in Japan and abroad, and a frequent subject of speculations regarding the Nobel Prize in Literature.

The poem was translated by Harold Wright.


Twenty Billion Light Years of Loneliness

Mankind on a little globe
Sleeps, awakes and works
Wishing at times to be friends with Mars.

Martians on a little globe
Are probably doing something; I don't know what
(Maybe sleep-sleeping, wear-wearing, or fret-fretting)
While wishing at times to be friends with Earth

This thing called universal gravitation
Is the power of loneliness pulling together.

The universe is distorted
So all join in desire.

The universe goes on expanding
So all feel uneasy.

At the loneliness of twenty billion light years
Without thinking, I sneezed.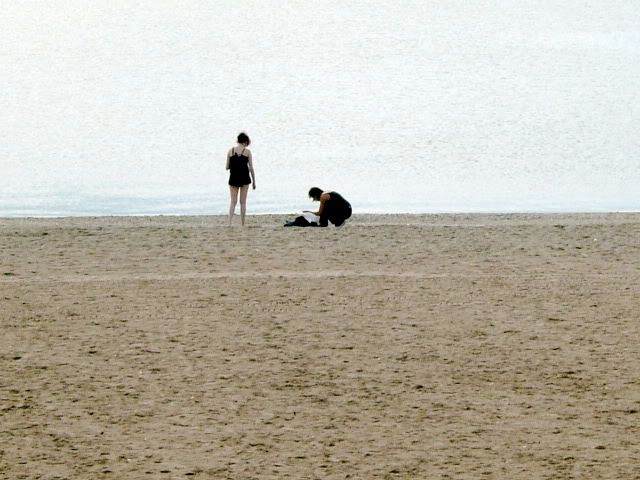 The saying is, "you can't go home again." Well, you can, but it probably won't be nearly as much fun as you imagined.



a lesson

would you like
to learn a lesson
in the transience
of all things?

try going home
again

you will learn
the special places
are not so special
anymore

and neither are
you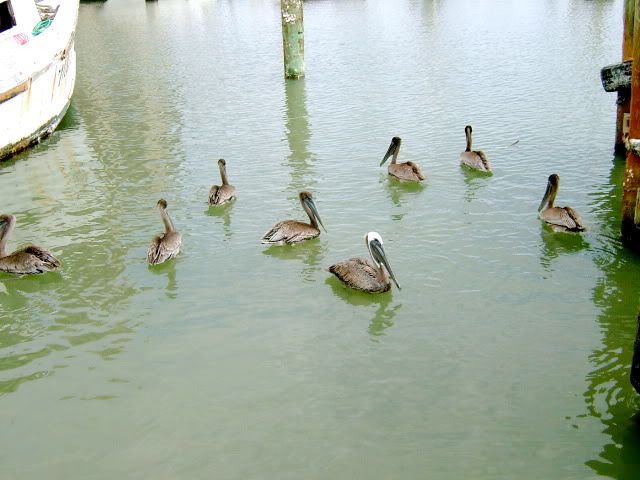 Now here's a poem by William Matthews from his book, Search Party, published by Houghton Mifflin Company in 2004.

Matthews won the National Books Critics Circle Award in 1995 and the Ruth Lilly Award of the Modern Poetry Association in 1997.

Born in cincinnati in 1942, educated at Yale University and the University of North Carolina, he taught and lectured all over the United States. At the time of his death in 1997, the day after his fifty-fifth birthday, he was a professor of English and director of the writing program at the City University of New York.



Eternally Undismayed are the Poolshooters

for Robert Peterson

A slow circular flail of fan
not moving the still air.
Shee-it. Slap of pool balls. Hot.
Arms sag from sweat-stained sockets,
drenched tendrils.

"It's so hot at my place
you can hear the paint crack."

Everything's slick with a soft sweaty grit.
In the parking lot
a sponge-tongued beagle
spurns a dirty puddle
shaped like a woman's foot,
crumples into the shade
beneath a Buick, sleeps.

She loved heat.
On the beach for hours
like a snake, then daintily
to the water, foamtoes,
one deep breast-heaving breath
and in.

"104 out there. Too hot to fuck.
I once loved a woman left me
on a day like this."
We woke marbled with sweat.
"Those days I was working straight commission,
I could sell a truss to a trout.
I said, my love
let's buy an air conditioner.
She put my short on, then her slacks."
Like a bride aiming her bouquet
at a tubby friend, she tossed me
her underpants and left.
"I haven't seen her since."

Each ball slides for no reason
where it wants,
glasses of beer warm up to room
temperature (about 78 degrees)
at the same pace
the balls click quietly
like tumblers in a lock.
Freddy brings the paper in,
hangs around, goes back out.
Nothing from the poolshooters,
faces of camels
working their gums
among the smoke rings.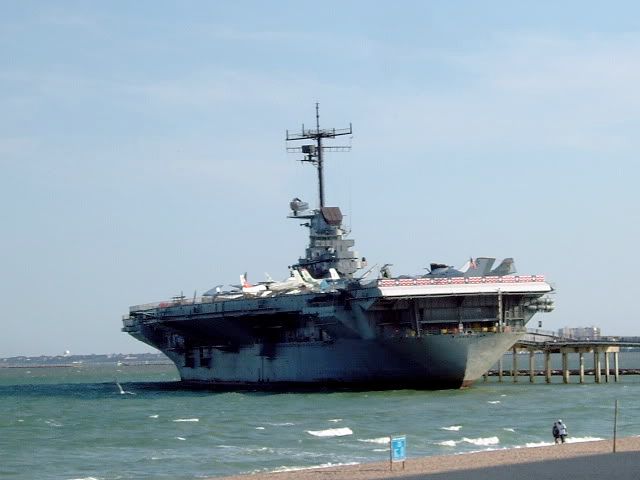 Some things you see and just can't believe.



another demonstraton of Conservative values

did you see
the pictures of the guy
with an assault rifle
at one of Obama's town hall
meetings?

somewhere in hell,
Lee Harvey Oswald is really
pissed
that his timing was so bad

had his murderous little self
been out on his assassinating way
today
he could have saved cab fare
to the book depository

there being any number
or right-wing Republicans
eager to give him a ride
so as to insure his right
to bear arms
is not compromised

have to protect our rights,
you know

presidents -

well, hell, we can always
get another one of those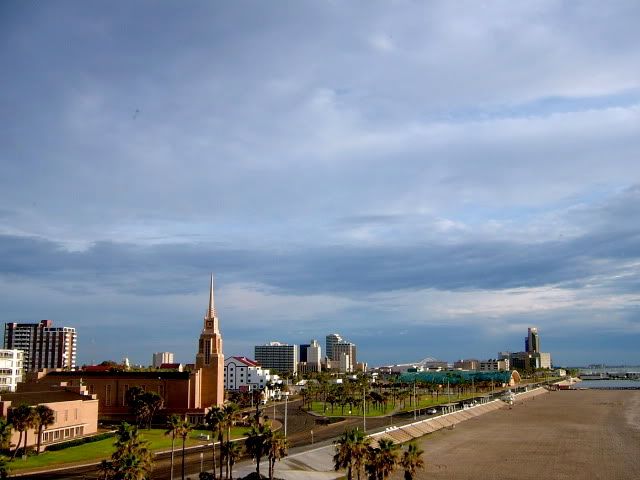 So that's it for the week.

All of the work in this blog remains the property of its creators. I am the owner and producer of the blog and welcome the use by anyone of anything here created exclusively by me. Have at it, if you want it. It would be nice to let me know how you used it, if you do, and a dis of th highest degree if you don't credit me...allen itz