Mission Walls
Friday, September 18, 2009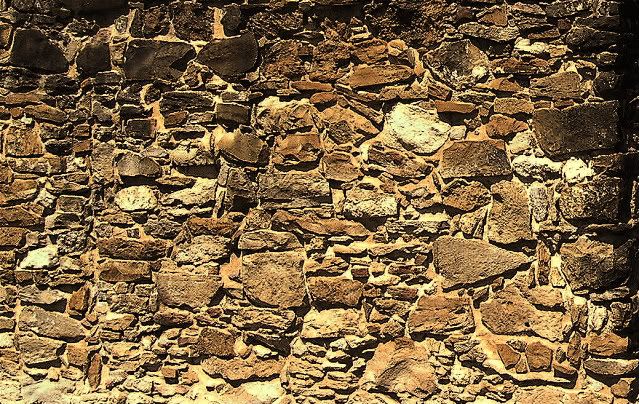 IV.9.3.





We're back to regular form this week, with library poems, a few poems from me, and poems from our friends out in poetry land.

Here's the program for the week.




Luci Tapahonso
Little Pet Stories
Light a Candle

Cornelia DeDona
September Nights in Kahaluu

William D. Barney
Imploded

Me
lost again

William Heyen
Evening Dawning

Gary Blankenship
Stay in School

Eugenio De Andrade
Song
To Waken
At the Mouth of the Well

Me
ironing 3 shirts on Sunday

Pablo Neruda
Integrations

Robert McManes
above average

Gunter Kunert
Forgetfulness
Encounter

Me
scant skits

'Ilima Stern
Wedding

Kay Kelly
Playing With Foxy's Nose

Me
the poem i should have written for September 11th

Jerry Ratch & Sherry Karver
from Homeowner Haiku

Teresa White
Bear Shoot, New Jersey
IQ Test

John Oughton
The Perceivability of Poetry

Me
eleven little rain dances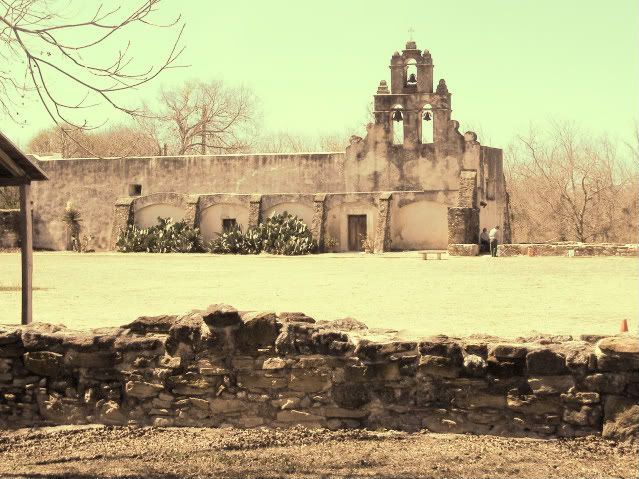 I start this week with a story and a poem by Luci Tapahonso, from her book, Saanii Dahataat: The Women Are Singing, published in 1993 by the University of Arizona Press.

Born in 1953 on the Navajo reservation,Tapahonso was raised in a traditional way along with 11 siblings. English was not spoken on the family farm, and Tapahonso learned it as a second tongue after her native Dine bizaad. Following schooling at Navajo Methodist School in Farmington, New Mexico, and Shiprock High School, she began studies at the University of New Mexico. In 1982, she gained her MA, and went on to teach, first at New Mexico and later at the University of Kansas and now at the University of Arizona.

Her first collection of poetry, assembled when she was still an undergraduate, was published in 1981, but did not make much impact. The collection I've taken the following work from was the first to gain for her an international reputation.

An interesting fact about how she writes is, she writes her first draft in her native language, then translates the work to English for publication.



Little Pet Stories

Some years back, we had a dog named "Sando-wool" after old man
Sandoval, who lived about a mile south of us. My father pronounced
his name "Sando-wool" because that was what he called his old friend.
Old man Sandoval would ride by our house on his horse, with five or
six dogs running alongside. He wore a tall black had and exchanged
silent waves with us. He died long ago. We remember him each time
we talk about the pets we have had over the years.

Once my father was at the post office, leaning against the pickup and
talking to his buddies, when a little straggly kitten crept around the
corner. He picked it up and examined it. He put it in the pickup like it
was his, then brought it home to us. We fed it, bathed it, and named
it "Polly." Polly stayed with us for years, and had many kittens. She was
a pretty calico, and for a long time, we were able to trace her offspring
through the many relatives and families who took kittens of hers.

Once my father and brothers were digging postholes for a chaha'oh,
a summer shade house. Then my brother stopped suddenly because
there was an open hole underground where he was digging. He called
us and we looked inside and there were several tiny baby rabbits. My
mother's pet, Anna, had babies earlier that day. We were amazed at
how small and pink the babies were. Their fur was thin and transpar
ent. Carefully, my brother lifted them out and we wrapped them in
handkerchiefs in Anna's hutch. We watched them until Anna came
hopping back and immediately, they nuzzled into her long fur, sensing
warmth and safety. The men decided to move the chaha'oh over a few
yards, in case there were other homes they couldn't see.


Light a Candle

For Hector Torres

The other night thunder shook the house
and lightning slashed brilliant blue across the bed.
I slept in bits, my heart raced with each explosion of noise and rain.
And though he held me, my breathing was ragged and exhausted.
I may never sleep through these storms.

Hector, light a candle for me.

Last week we returned to our birth place,
and as we drove through southern Colorado,
we were stunned by the beauty of autumn leaves,
the deep cool mountain canyons,
and twice, deer stood beside the road.
They watched as we passed through their land.
Their eyes glistened black softness.
Misty said, "Isn't it neat that we saw them on our way home?"

Hector, light a candle for her.

In a small reservation town, a little boy shakes his mother.
She has passed out on the floor and he is hungry.
"Mama," he says, "can you make some potatoes?"
She stirs, "Leave me alone, damn it!"
He climbs up on the counter, takes down a box of cheerios
and sits back down to watch TV.
The noise he makes eating dry cereal is steady and quiet.

Hector, light a candle for him.

Some evenings Leona just wants to sit with her sister and mother
around the kitchen table and talk of everything and nothing.
Instead, she sits in the quiet kitchen, and outside
leaves blow against the window - the wind is cold and damp.
In front of Leona, the table stretches out clean and shiny.

Hector, light a candle for her.

North of here, the Kaw rushes westward, a wide muted roar.
The trees alongside sway and brush against each other,
dry, thin leaves swirl in the cold wind.
The river smell and the heavy wind settle in my hair,
absorbing the dull thundering water,
the rolling waves of prairie wind.

This time I have walked among the holy people:
the river, the wind, the air swirling down from the hills,
the exhilaration of the biggest catch,
the smooth grace of eagles as they snatch their prey,
the silent pleas of those who drowned here.

Hector, light a candle for me.
Light a candle for me.









Here's a piece of a quiet Hawaii evening from our friend from the islands, Cornelia DeDona



September Nights in Kahaluu

Fountain water splashes
echoes
across the koi pond.
Clever
Great Danes
bark their hello,
jump into the air
to chase
after chew bones
anxious for a moment
of attention.
Sultry trades
shift
Alexander palm branches
nod their approval.
Plovers march across manicured lawns
searching for tiny morsels,
recently
back
from
Alaska.
It is late afternoon -
Pau Hana time.
Pretty soon,
the air
will be redolent with
beef stew,
fresh baked bread
grilled Mahimahi
and rice.
Voices will fill the
peaceful valley and become paler
as night falls.
Chickens will roost in invasive
octopus trees.
Bullfrogs will sing love songs
attracting mates
and life will go on.
Wrapping up
another steamy day
meditating
by the Mango tree
while gazing at
pink clouds and
orange
parrots beak
heliconia.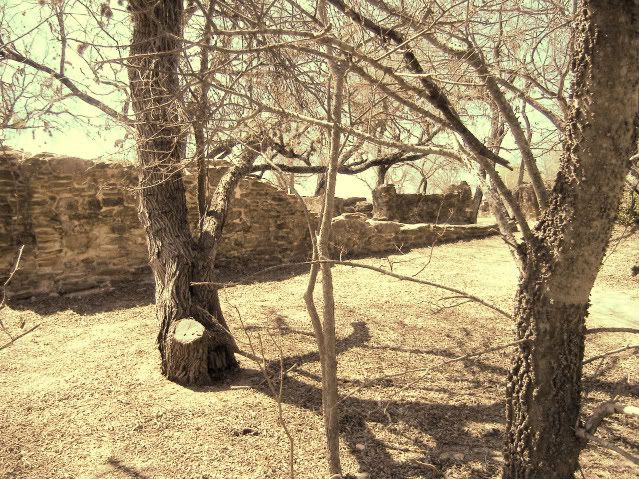 The next poem is by William D. Barney from his book, A Cowtown Chronicle, published in 1999 by Browder Springs Books of Dallas.

Barney, born in Oklahoma in 1916, simultaneously managed two very diverse careers for over 35 years, being both a recognized, widely published poet and a postal worker with the US Postal Service. He died in 2001.



Imploded
Medical Arts Building

Nothing in Nature dies like this:
a redwood toppled swings an arc
full ninety degrees and stretches
its ruin out. A coarse-stemmed gourd
gnawed by the borer wilts away,
collapses into a yellow shrivel.
Glaciers let go huge lump by lump,
great dribbles of themselves into sea.
This artifact of air, glass, stone,
its roots being pulverized
in an instant, almost dreamily
quivers and begins to faint,
to wrinkle in upon itself
into a pitiable mound of rubble.

Do men and women meet downfall
so? Slain men on battlefields -
that Spanish soldier, caught in mid-death,
the bullet spurting into his head;
some ballerina turned a swan,
neatly depositing her flesh
into a huddled remnant; a child
fantasizing an old fable,
a mimic to catastrophe?

How fitting here, this thing of stone
and glass and air, made by Man's hand,
should fail like him - strength sapped away,
alien element storming in
from all sides, earth with ineluctable pull
reaching, and all coming down, coming slowly
down, with a sort of puzzled look,
knowing it was not made to last
but not having thought at all of this,
to be so suddenly dust and bones.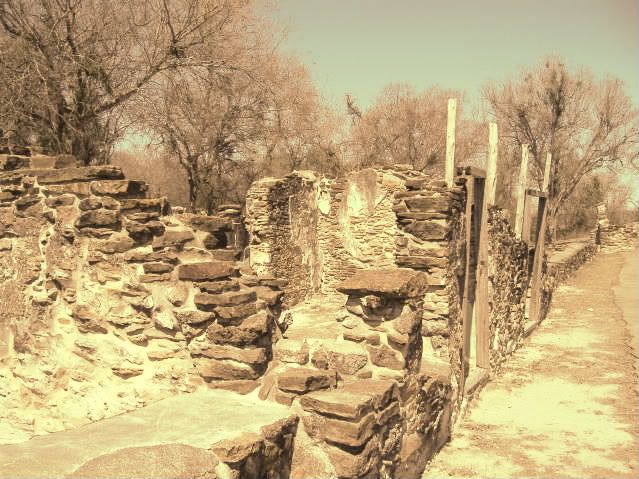 Things are just so darn complicated these days. Not at all what I expected it to be when I got older.



lost again

feeling
like an old woman
without her Buick inherited
from her husband five years ago
when the smoking and the drinking
caught up with
him
and the shiny '01 Park Avenue
was her reward
for putting up with the old
grouch
for 57 years

lost,
that's how i feel

lost in the complexities
of life that i thought
would be,
in my 66th year,
someone else's
to deal with

like the cats on the front porch,
mama cat and two kittens -

i don't mind them being
there,
in fact i kind of like them
being there in that they discourage
other cats from pooping
on my doorstep,
i just don't want any more of them
being there,
so i figure spay and neuter
would be the answer,
but before i get them spayed
and/or neutered (as appropriate)
i have to catch them
and since they are as wild as if
they and all their feline ancestry
were native to the jungles of
Borneo
a trap is required
and to get a trap i have to spend
4 hours in training at the Kiss Your Cat
Foundation, learning,
from a very nice cat-lady
with a delicious British accent,
the art and science
involved in the proper capture, fixing,
and releasing of your cat, which involves
first,
getting an appointment at the Cut Your Cat
Foundation, then securing a trap, then trapping
your cats, then driving them to their
appointment then
taking them home and making them
nice and snuggly and then closely
observing
them for twenty-four hours
to make sure they do not suffer,
inordinately,
from the effects of the anesthesia
used during the course of their
surgery

a three-day process, it looks like

i would have thought that, after
all these years they would have made
this process simpler rather than more
complicated, on-line castration, maybe
strap your cat spread-eagle to the
monitor screen
and press enter or some computeristic
variation there of -
doing it on-line like everything else is on-line

but even that doesn't guarantee
simpler

like last Sunday,
trying to find movie show times,
searching "movie show times in San Antonio"
and getting about 12,000 hits, one
giving me show times for all the movies
starting with the letter K
at the Cosmo theater on the north corner
of Fifth and Phumfph and another showing
show times for all the movies starting
with the letter P
at the Ozmoo theater
on the south corner of Fifth and Phumfph
and you can see where it goes from there,
including, no where, a listing of show times
for all the theaters in San Antonio

i ended up
not going to a movie last Sunday,
just as it's beginning to look
as if i'm going to have 27 cats
on my front porch before i get through
the process of spaying or neutering
the first one

it's just too damn complicated
and i thought for sure things
would be
simpler
by now, i mean, all my old grandpa
did was sit on his porch
and rock in his rocking chair
and whittle and spit
and fart when he felt like

don't talk to me about
progress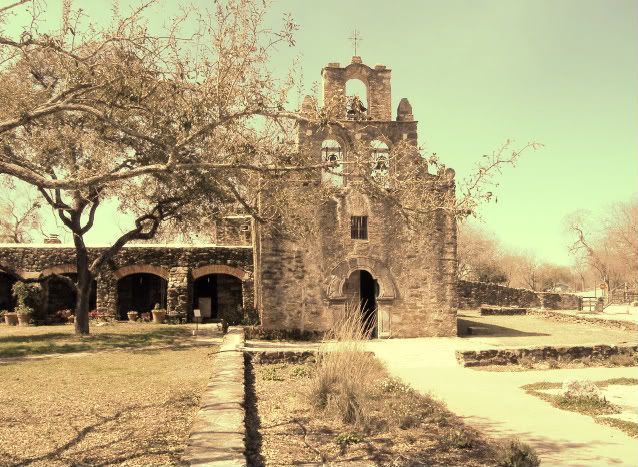 Next, I have a longish poem by William Heyen from his book, Lord Dragonfly - Five Sequences, published in 1981 by Vanguard Press.

This is one of those sequences; this one titled, Evening Dawning.



i.

A crow's black squawk -
my white field lost again.

ii.

All bone,
feet numb
rhythm gone
I clod across the field.

iii.

From the outer world,
a siren, and a dog's
painsong

iv.

In high snow,
which way the root,
which way the tip
of the bramble arch?

v.

Sparrow hearts
criss-crossing
the frozen field.

vi.

In the long, lowest needles
of white pine,
a message,
frozen in urine.

vii.

White moon shell,
and a single gull
flying toward me
from shore.

viii.

Upswirl, sudden
white-out.
My cabin within,
I close my eyes to find it.

ix.

My footprints already
in front of me,
I walk toward the other world.

x.
Bowing,
I address the door,
pray, once more,
for that opening
to everywhere,
and enter.

xi.

Pine chair cold,
hands cold
mind clod
and ready.

xii.

World, mind, words -
wax, wick, matches.

xiii.

Under my cabin,
field mice,
and China.

xiv.

To see the white sea,
I and my old pen knife
scrape a porthole
in the frosted window.

xv.

Rabbit tracks,
rabbit pellets,
my own footsteps
drifting with snow.

xvi.

What kind of blood
in the red-twig dogwood?

xvii.

They disappear,
St. Francis now a spruce
receiving sparrows
into his dark boughs.

xviii.

Logic, logic -
trillions of intricate hexagons.

xix.

From anther time
at fields edge
the first ash
veiled in a dream
in falling snow.

xx.

Cardinal,
mote of male blood
in the winter ash.

xxi.

Under the snow,
infinitesimal pearls,
insects speeding
to summer.

xxii.

Already ferns
frost my window.

xxiii.

I am thirty-eight.
Evening is dawning.

xxiv.

Lord, winter,
I place this cabin
in your begging bowl.

xxv.

Dying, the brain
sheds cells.
In the end,
perfect numbers,
the mind
the Milky Way's stars.

xxvi.

Candlebeam and dust,
river and fish,
as long as they last.

xxvii.

Blue stars in the blue snow
over the elm stump

xxviii.

In the window,
holding out their pale arms,
my mother and father,
above, within, beyond the field.

xxix.

I have come to have
everything, but now
the miserable
weep in chapels
under the spruce boughs.

xxx.

Even winter evenings
spores of black knot, killer
of cherry, plum, and apple.

xxxi.

Mindless,invisible,
drift over the field,
but will anchor.

xxxii.

Verdun, Belsen, Jonestown - still,
from indwellings darkness, human
music, a summons
to praise.

xxxiii.

A boy, I killed these sparrows
whose tweet, tweet now
enters my cabin,
forgiving everything.

xxxiv.

I still hear
the summer woodpecker, red
godhead hammering holes
into my heartwood

xxxv.

How long have I been here,
scent of pinesap
flowing through my chair?

xxxvi.

Snow clouds,
Milky Way nowhere in sight,
moon hidden, all
earth gone -
there is a life, this one,
beyond the body.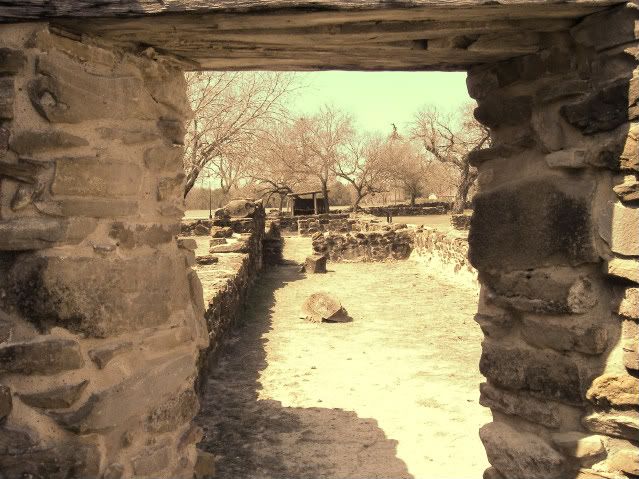 The next poem is by our friend from the state of Washington, Gary Blankenship. Gary and I have much in common, being both old retired guys seeking a second life in poetry after completion of our first life in business.

And like me, he's not sure whether we should laugh at the silly rantings of the current right-wing contingent as they follow the lead of the thugs on right-wing radio or whether we should, to use an old-fashioned phrase, "fear for the republic."

Having lived in close proximity to the John Birch malignancy of the 1950s, I see nothing new in all the current stupidity, though it still makes me very angry and a little worried.

Gary chose to laugh.



Stay in School

Work hard.
Study.
Get good grades.
Be all you can be.
Respect your parents,
teachers,
America.

But there must be
a hidden agenda,
some message
we can't hear.

He is too popular,
charismatic,
the kid will follow him,
blindly.

Wait until the next speech.

If we hadn't complained,
he would have,
could have...

You said bad things
about Bush.

Politics don't belong
in the classroom.

There is better things
to do with their precious
classroom time

And on and on,
it goes,
the babble goes on because
in reality,
they don't like the president

and it wouldn't have mattered
if he had executed Bin Ladin
during the speech

he is not legitimate,
he is different,
Hawaiian -
he is not a true American

The speech is over,
but the birthers
and deathers
and haters
still trumble on

only their delivery medium
different than those who spewed
in 1840,
in 1905
in 1950
in 1965

though I do wonder
how so many of them
hear alien voices
without a tinfoil cap
and paperclip antenna?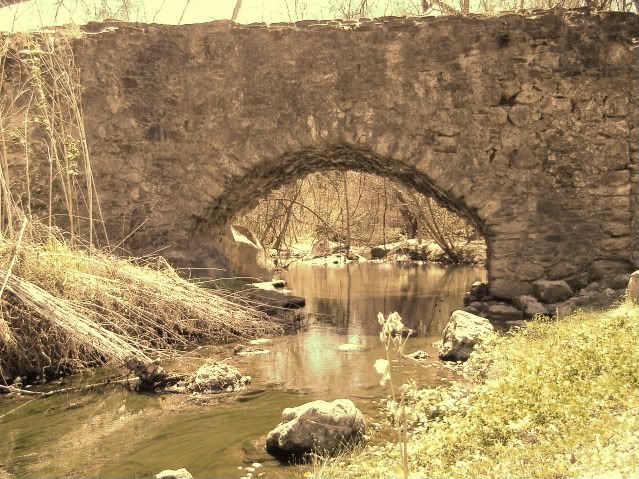 The next three poems are by Portuguese poet Eugenio De Andrade, from his book Forbidden Words, published by New Directions in 2003. It is a bilingual book, Portuguese and English, translated by Alexis Levitin, on facing pages.



Song

You were snow.
Cherished snow, caressed and white.
Tear and jasmine,
threshold of first light.

You were water.
Water of the salty sea when I
kissed you. Tall tower, soul, ship,
no beginning or end to this good-bye

You were the fruit within
my fingers, trembling.
We could have sung
or flown, we could have died.

But of the name
that May had memorized,
neither the color
nor the taste remain.


To Waken

Is it a bird, is it a rose,
is it the sea that wakens me?

Bird or rose or sea,
all is fire, all desire.
To awake is to be rose of the rose;
song of the bird, water of the sea.


At the Mouth of the Well

Sometimes even death can
acquiesce: at the mouth of the well
he stops his horse, doesn't quite dismount,
but allows you to linger,
contemplating the black waters,
th flock of distant clanging bells,
the nearby apple trees,
their fruit so curiously aglow.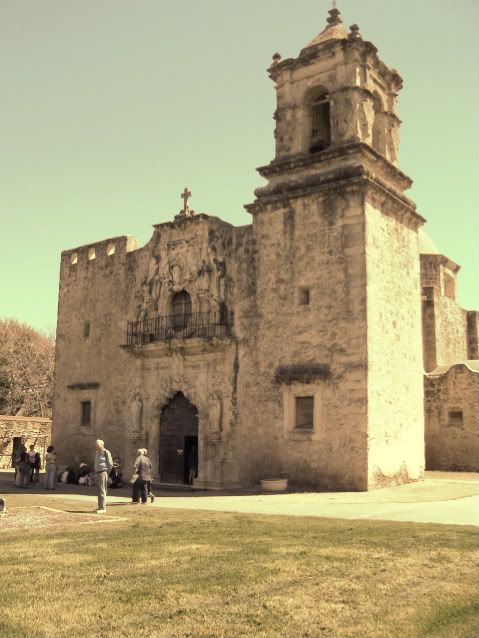 Sometimes, by cracky, you just have to make a stand.



ironing 3 shirts on Sunday

it's Sunday morning
and i'm
celebrating
the beginning of a new week
in which i am
alive
by shaving
and ironing 3 shirts

which
means 3 days without pressure
to conform
to social norms of ironed shirts
and shaved faces

so
i'm good until wednesday
morning
when i will have to decide again
whether to conform
or go wild,
and proceed on my own un-predetermined
way

what would Jesus do?
i think

(it is important to consider historical
precedents like these
when making decisions about choosing
among alternate life paths)

and what about Abraham Lincoln
or Truman Capote?

and Cabeza
DeVaca - what would he do?

Jesus didn't shave
and hardly ever ironed his robes

Lincoln hardly ever shaved
and wore starched and crisply ironed
white shirts
except when splitting
rails

Capote
shaved and had someone else
iron his shirts

and Mr. Cabeza De Vaca Head of Cow
spent a large part of his life being chased
by cannibal indians in south texas
and had limited time
for shaving or shirt ironing

such things just weren't high on his daily
to-do lists -

so it seems
the best conclusion i can come up with
is
it's too hot for robes
and i have ugly feet which could be
considered a public nuisance if bared in
flip-flops or sandals,
and, rail-splitting
sounds like too much work
for a dedicated idler like me, and,
being not a rich and renown author,
i cannot afford
to hire someone to iron my
shirts,
leaving
only old Mr. Cow's Head,

who,
setting aside the issue of the
cannibal indians, which can best
be seen
as a symptom
of a condition not a
base condition
in and of its own self, said base con-
dition being the living of a full
and interesting life
with better things to do than
face-shaving and shirt-ironing

and
having a similar life of challenge and
adventure (despite the obvious lack of
cannibal
indians
in my life), i will observe the example
of my homeboy Mr. Head de Vaca and
not shave
or iron a shirt Wednesday

i will wait until
Friday
instead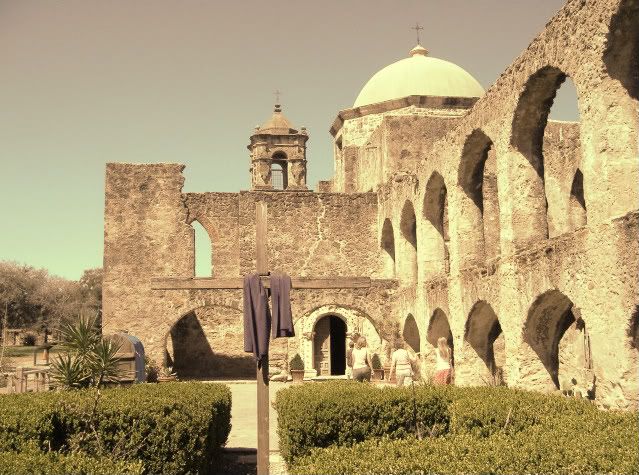 The next poem is from Chilean poet, politician, and diplomat Pablo Neruda. The poem is from The Yellow Heart, published in 1990 by Copper Canyon Press. It is a bilingual book with Spanish and English, translated by William O'Daly, on facing pages. The book is one of Neruda's last, written as he prepared for his death by cancer and the imminent military coup in Chile of 1973 that, with a wink and a nod from the US, replaced a democratically elected president with a military dictatorship.


Neruda was born in 1904 and died in 1973. Neruda was the pen name and, later, legal name of Neftali Ricardo Reyes Basoalto.



Integrations

After everything, I will love you
as if it were always before,
as if after so much waiting,
not seeing you and you not coming,
you were breathing
close to me forever.

Close to me with your habits
with your color and your guitar
just as countries unite
in schoolroom lectures
and two regions become blurred
and there is a river near a river
and two volcanoes grow together.

Close to you is close to me
and your absence is far from everything
and the moon is the color of clay
in the night of quaking earth
when, in terror of the earth,
all the roots join together
and silence is heard ringing
with the music of fright.
Fear is also a street.
And among its terrifying stones
tenderness somehow is able to march
with four feet and four lips.

Since, without leaving the present
that is a fragile ring,
we touch the sand of yesterday
and on the sea, love reveals
a repeated fury.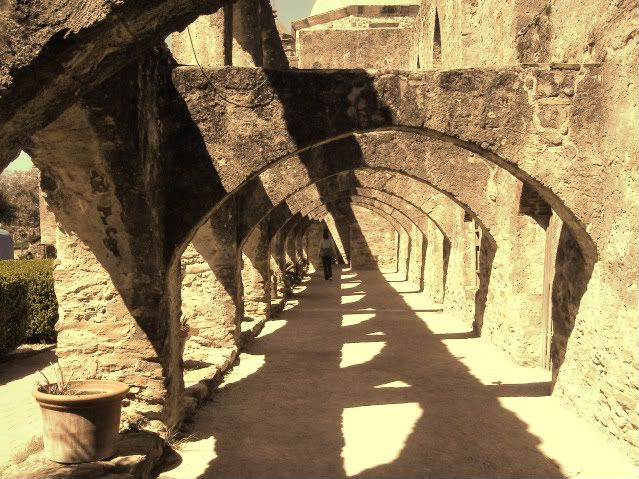 Now here's a poem by our friend Robert McManes. Mac lives near Scranton, Kansas and conducts poetry workshops and related writing presentations for the Kansas Author's Club.



above average

I will not write words
twisted or turned,
will not ask others to read
nor pretend
to comprehend tinted skies and
drive by drinking establishments
with honk and serve attitudes.

I shall write the happiest lines,
with above average enthusiasm,
nothing about the wicked
nothing about the sad
nothing about death.

no martyrs in the making
I'll wipe the pity
from my eyes
from my mouth
on a silken poetic sleeve

I might write of love
or something less difficult
to get the good feel
for an above average read.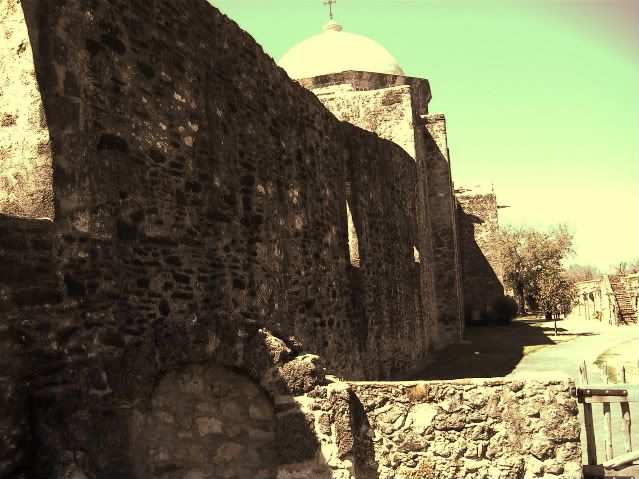 Gunter Kunert is often described as one of the grand old men of contemporary German-language poets. Born in Berlin in 1929, Kunert, prior to reunification, made himself unwelcome in his native East Germany and immigrated to West Germany in 1979 and has live in Hamburg since. He has published nearly three dozen books of poetry.

These two poems, which originally appeared in his book Late Show, were taken from Issue Four of Poetry International, published by San Diego State University Press in 2000.

The poems were translated by Gerald Chapple.



Forgetfulness

Time blots out names in
the brain. What's his name,
the last Byzantine emperor? And
the first secretary-general?
Mnemosyne, my faithless woman,
you've up and left me. And
taken our dowry with you.
Who do I ask for help if I
don't know a soul?
Nicholas, Wendelin, Blasius -
docking of receptors unsuccessful,

Allow me to introduce
myself to you? I am
who I was and already
a has-been.


Encounter

Chaotic still life
around the metal sarcophagi
of our civilized culture. The rotten smell
from the box of clothes. Battered tin cans
exude a mixtum compositum of
indeterminate nature. And
an unmatched rubber boot goes walking
through the world alone. The chips off the
toilet bowl remind
us of the way of all flesh.
Broken glass. Relics of packaging.
Tattered carpets, counterfeit Orient.
Bottle tops, mindlessly scattered
coupons. Here
I stand and can do nothing else -
what do I do with the discarded results of
my existence?
Out from behind the dumpsters
an old man appears zipping
up his fly. Muttering
I rue the day
that I created man
And steals away, stooped over,
shouldering the invisible burden.
And has never since been sighted.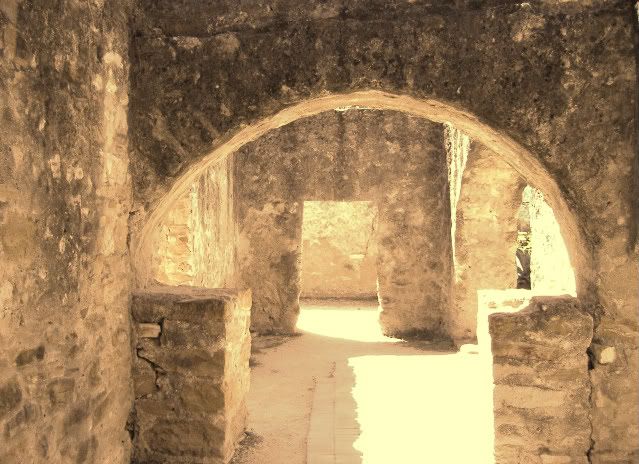 Some might call this next "doodling." I wrote it and I guess I would probably have to call it that myself. But I don't care, it is what it is.



scant skits

the back door
is the front door
to those
who dawdle in
kitchens

~~

politics
is the art
of what can i
get away with
today

~~

superheros
never have to take
a whiz - part
of what makes them
super

~~

the short man
has a tall hat, which
are you going to believe

~~

the girls all look better
at closing time -
silly ideas
all seem wiser
in a panic

~~

that woman
has crooked toes
pointing in all different
directions
no matter which way
she goes

~~

the girl with the sly smile
and long tanned legs
knows i am
watching and
likes it

glad
to be of service
i think

~~

three old men
read their newspapers

hah,
they think,
could'a told'em so

~~

sex
can light up
both night and day

as i remember
it

~~

enough of this

time to write a real
poem

tomorrow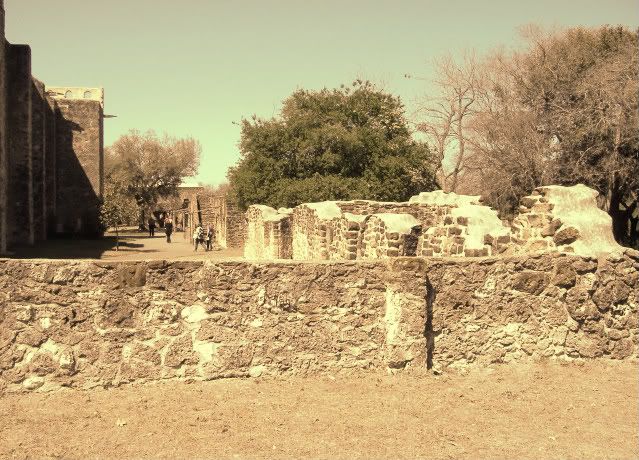 The next poem, by 'Ilima Stern, is written first in Hawaiian, then translated to English. I know nothing about Hawaiian except that it is, I'm told, a phonetic language. I try to read the poem applying that rule, and am left thinking how wonderfully musical it must be when read aloud by someone fluent in the language.

'Ilima includes a few introductory notes about the poem, as follows:

"I'm going to attend a wedding later today. My cousin is marrying her very good friend whose wife died recently after a long illness. Thinking about them made me remember this poem I wrote for the wedding of a hula student. Several things to note about this poem in Hawaiian with its English translation:

1) My student's name is Kawai, so that's why there are lots of words with wai used in the poem. I did that deliberately.

2) I used the device called linked assonance - the last word in one line becomes the first word(or almost) in the following line, all the way up to the line that ends with wailana.

3) The first line: he punawai kahe wale ke aloha is an 'olelo no'eau, Hawaiian wise saying. I used that as the inspiration for my poem and also ended with it."



Wedding

He punawai kahe wale ke aloha.
E aloha 'olua me ka pu'uwai piha pono,
Pono e waiolono kekahi i kekahi,
I kekahi waimaka, e wai nui 'ia ka 'aka'aka me ka wai kahe
A kahe ka waioha me ka wai welawela.
Wela ke aloha no ka wai 'apo,
E 'apo me ka waihona 'ike i ka wainohia me ka wailana.
Eia ka'u waipa no 'olua -
He punawai kahe wale ke aloha.
Aloha e, aloha e, aloha e.

Love is a spring that flows freely.
Love with your whole heart,
Be careful speaking to one another,
Should there be tears, have laughter flow in great quantities, like a stream
Until joy flows like a warm spring.
Keep the love for your spouse constant,
Maintain a life of peace and contentment.
Here is my prayer for you two -
Love is a spring that flows freely.
Love, love, love.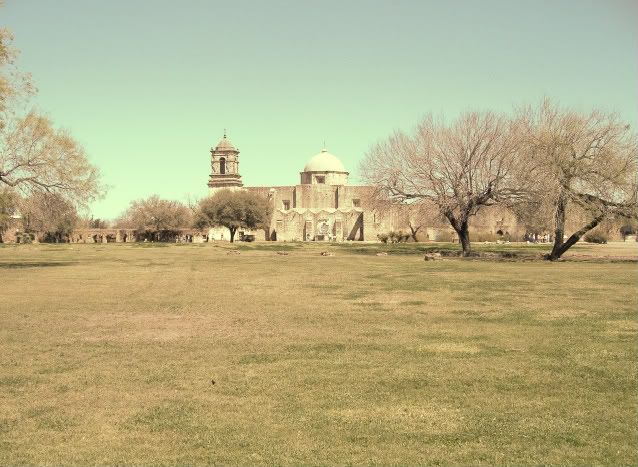 Cowboy poems are fun and here's one, by Kay Kelley, to prove it.

Kelley is from Santa Fe, New Mexico, married to one cowboy, widowed, and now married to another, a Texas cowboy raised on a ranch in Val Verde County, County Seat, Del Rio, a pleasant little town across the Rio Grande from Cuidad Acuna, Mexico.

The poem is from New Cowboy Poetry, A Contemporary Gathering, published by Gibbs-Smith Publisher in 1990.





Playing With Foxy's Nose

I have a bay cutting filly
That can sure scowl at a cow.
You'd be impressed by her classy moves
If you saw her sweep and bow.
But when we're not working cattle,
Where she has to be quick on her toes,
A quiet pleasure we both enjoy
Is playing with Foxy's nose.

As I stoke her fluttering nostrils
And our breaths we do exchange,
She smells of sweet alfalfa
And the grasses of the range.
And looking up into big, brown eyes,
Her concentration shows
Just how intent she is on our game,
While I'm playing with Foxy's nose/

Her strip flows down along her face
And puddles in a snip.
As I hold her velvet muzzle,
She never tries to nip.
So we share these peaceful moments,
While my filly snorts and blows.
Each breathing in contentment,
While we're playing with Foxy's nose.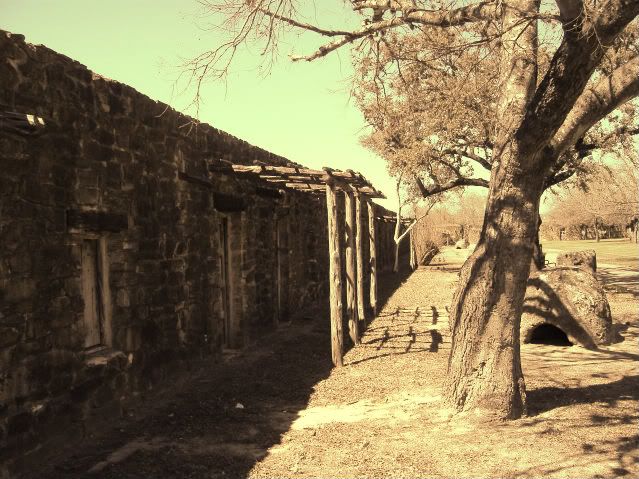 I said in the last issue that I had written only one 9-11 poem. Well, I wrote a second this week. Here it is.



the poem i should have written for September 11th

2,979 people were murdered on
September 11, 2001,
by evil men
in an evil, unprovoked
attack

a tragedy
great in itself
and even greater in the excuse
it gave stupid, vengeful men
to initiate tragedies of their own

as many as one hundred thousand
to one million dead since,
depending on whose numbers
you count
an obscene number of men, women
and children killed,
whichever of the numbers you believe -
noncombatants
no less innocent than those
of our own
who died
on American soil

giving lie
to the vain hope
that good can come from evil

laying bare the truth -
evil's offspring
is always and only
more evil

leaving one hundred thousand
to one million
names waiting to be read
along with our
own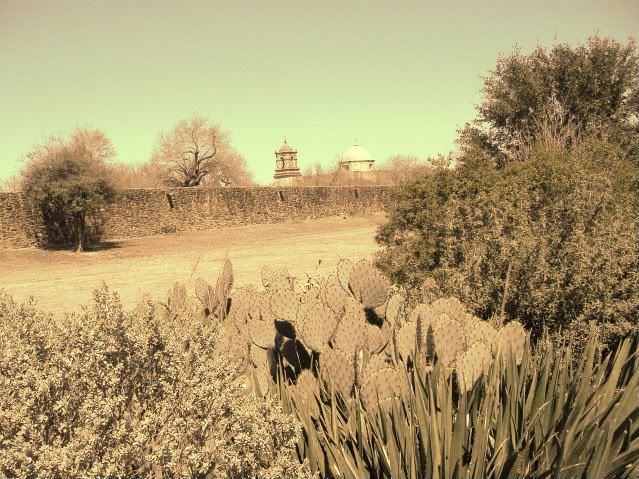 The next poems are from Homeowner Haiku, a fun little book of short poems by husband and wife team Jerry Ratch, a Realtor with eleven books of poetry and one novel to his credit, and Sherry Karver, an artist who exhibit nationally and whose work is in many private and corporate collections. They live in Oakland,California.



~~

Hanging one painting,
twenty-three holes in the wall -
what's a stud finder?

~~

Buddhist, Realtor, and
Designer meet at open house -
Feng shui fight erupts

~~

Om, om on the range -
Close your eyes, breathe deep, don't sweat
the mortgage payment

~~

The leaves turn brilliant
yellow, before they clog up
our rain gutters

~~

Autumn - fallen leaves
do a lazy backstroke a-
cross the swimming pool

~~

An icy patch waits
beneath fresh snow on the porch -
the mailman cometh

~~

Maybe good fences
make good neighbors _ tall fences
make them disappear

~~

Sink clogged, tub over-
flows, toilet backs up - two
PhD's, no plunger

~~

Starry starry night -
that's not a Van Gogh, it's a
pinhole in the roof









The next two poems are by our friend Teresa White.



Bear Shoot, New Jersey

Ursa Major, Ursa Minor,
your brothers wander through
back yard barbecues,
filch donuts from garbage cans.

They padded here before
the first board was nailed to a crossbeam.
Large and slow in winter coats,
there was nothing to fear.

Now, Boy Scouts flee the safety of fire,
mothers leash waddling toddlers,
dogs yaloo in crazy circles,
yet no one's been killed.

They would eat salmonberries
and paw for trout if they could.
I imagine a low growl,

cry with their ursine kind when
the rifles come,

whimper
for their rightful place
in the overarching sky.


IQ Test

You, dear, have always been smarter than me.
I can't tell what comes after the circle
in a square

or what time it will be when those two trains pass
each other - one chugging west out of Baltimore,
one streaming east from Seattle.

And I think I know which animal is out of place:
"donkey, horse, whale, kangaroo"

but don't ask me how many Bills like milk when Bill
likes it more than Jack.

I can usually tell which is most like "format:
system, shape, size, configuration"

but don't ask me to define "subsume;"
I only get lost under it.

Then there are shapes
like butter cartons spread out - don't ask
me to choose - I always get them wrong.

I persist in reading dictionaries,
the broad planes of my encyclopedias -
all I'm supposed to know.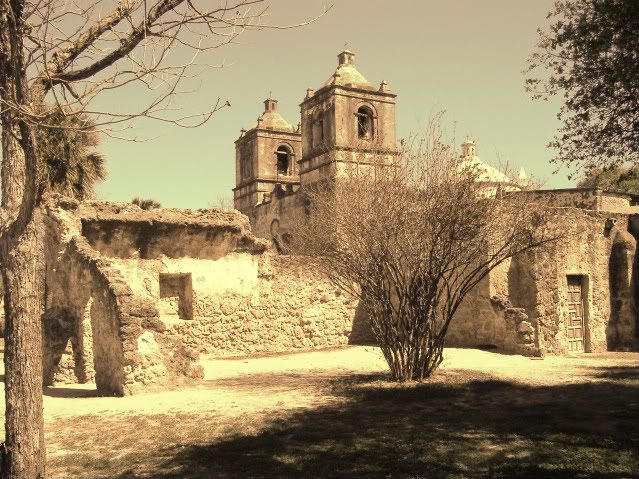 The next poem is by John Oughton, taken from his book Counting Out the Millennium, published by Pecan Grove Press in 1996.

Oughton was born in Guelph, Ontario, and spent his formative years there, except for two years in Egypt and Iraq. He has since lived in Japan and Nova Scotia as well as Toronto. He studied literature at York University in Toronto and the Naropa Institute in Boulder, Colorado.

Active as a literary journalist and reviewer, he published three previous books of poetry. When this book was published, he was completing a doctorate in education at the Ontario Institute for Studies in Education and teaching at a community college.



The Perceivability of Poetry

"The Native Hollander wears wooden shoes."
"Nebraska has no seacoast."
"The daisy is a common wildflower."
As these syllables, words and sentences come in over the telephones, stand-ins for millions of Bell System subscribers rate them for clarity of reception

- Bell Tel ad in 1959 Scientific American

True, few will listen when poetry calls:
they think they've got the wrong line
a harangue in some exotic tongue
a satellite call from Mars
a subscription offer to eternity

but I'm here to tell you
Nebraska has no sequels
the daisy has come in wildfire
Nate, in the collander wears, wouldn't choose

and this news has the clarity of any you receive
poetry's in the curve from mouth to ear
even as we talk we agitate carbon grains
that squeeze our words into a spiral cord
and boil them out the other end
and you still say poetry isn't clear.
Well, the word is a wildly common weed
but I seek no hose nor will Ned ask her
and the days you see are wood
shooting into a seacoast

what has more clarity than a daisy?
and yet I mean by "daisy": time, change,
pollen on the flying legs of bees
the sun surrounded by our white faces
the shaded meaning of any word
the petals that burst from the ear
when I sing

now tell me what you heard in what I said
and I'll let you go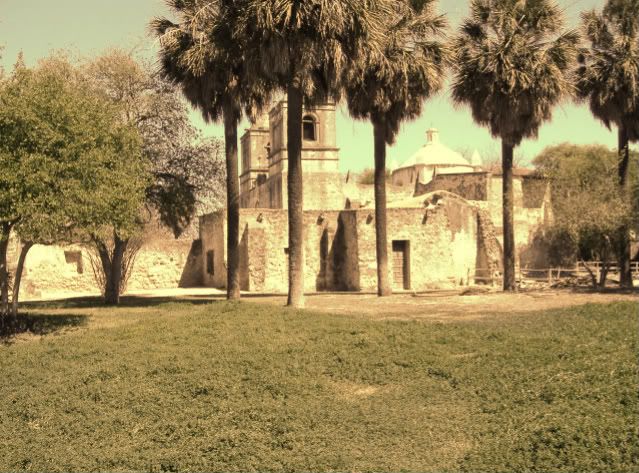 I finish this week with a series of barku (my small contribution to poetry - ten words on six lines, a perfect size when you're having a drink and don't have anything to write on but a bar napkin and, of course, written with haiku sensibility - thus the name I gave the form - "barku").

These particular barkus celebrate the, at last, arrival of rain, nearly 5 inches so far in 3 days, more rain than the area had previously received in the past year and a half.



eleven little rain dances

black clouds
on blue
sky
may rain
today
may not

~~~~

great oaks
reach
for fat clouds
thirsty
dry seeking
wet

~~~~

farmer
kicks dust
needs
second job
to pay for
seed

~~~~

flags shift
flail north
gulf winds
wet
smell of
fish

~~~~

sky
pregnant
with promise
of rain
while we
stay dry

~~~~

dark
makes
it seem a
winter scene
don't be
fooled

~~~~

birds silent
dogs whimper
cat
stretches
doesn't believe
in thunder

~~~~

water rushes
curb to curb
leaves
like toy
boats
bob

~~~~


three days
rain -
we swim
in a
miracle
of green

~~~~

droopy
banana plant
straightens
its spine
stands stiff at
attention

~~~~

walking
in summer rain
wet
chilled
but in no
hurry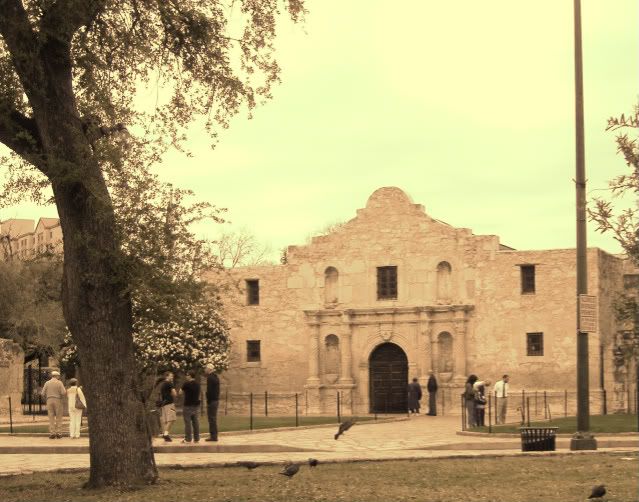 That's a wrap for this week.

Until next week, as usual, all the material presented in this blog remains the property of its creators. I produced the blog and am its owner. Any of the material in the blog created exclusively by me is available to whoever might want it, with proper credit....allen itz.