In Your Own Back Yard
Friday, September 25, 2009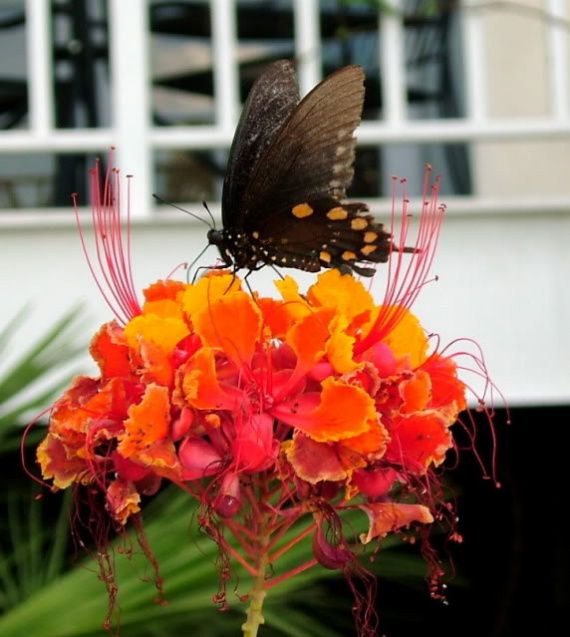 IV.9.4.





Here we are for another week, this time going right to the point.

The point being these fine poets appearing this week:




Phillippe Jaccottet
1956 - October
1958 - November
1958 - December
1959 - February
1960 - August
1961 - March

Me
the thin thin woman

Bonnie Lyons
Rehab's Scarlet Cord
Walking Out

Alex Stolis
Song #1 Rain Dogs
Song "2 Ninth & Hennepin

Maxine Kumin
Taking the Lambs to Market
The Succession

Me
Study Butte to Candelaria

Rengetsu
Spring Moon
Tender Buds
Change of Garments
Early Summer Breezes
Evening by the Sea
Moonflowers
Autumn Retreat
Living Near the Great Buddah
Seashore Moon
Frost
Cold Rain at the Seashor
Winter Dreams

Jane Roken
Summer Song
Blood (a molar adventure)
Life in the Wilderness

James Welch
There is a Right Way
Toward Dawn
Crystal

Me
"Attack of the 50-Foot Woman"

James Fenton
from Exempla

Charles Levenstein
Walker

Leroy V. Quintana
Poem for Uncle Rudy
Poem for Marilyn Monroe
Poem for Rod Serling

Me
window shopping

Michael Gottlieb
Untroubled by Rest
The Tableland

Kevin McCann
in a stone arena
And don't you know...
They say...

Natasha Trethewey
Graveyard Blues
What the Body Can Say

Me
the girl in the middle

Anonymous poet from Old Babylonia (1500 B.C.)
Prayer to the Gods of the Night

Anonymous Akkadian poet (2000 B.C.)
from The Cycle of Inanna - The Courtship of Inanna and Dumazi

Me
a night at the races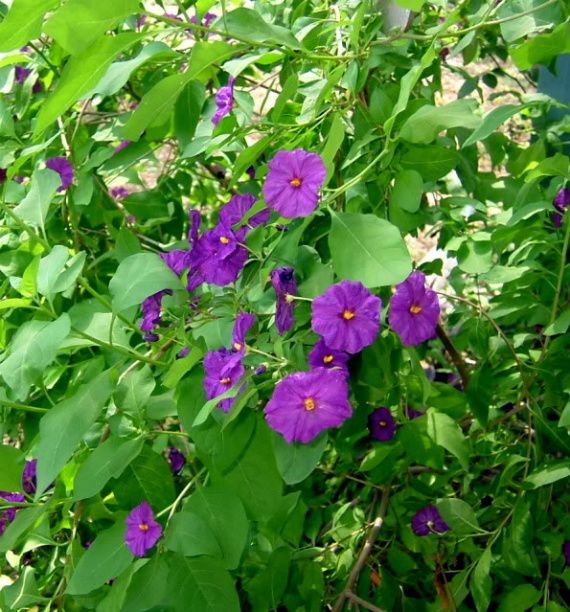 Philippe Jaccottet, poet and translator, was born in 1925. Swiss by birth, Jaccottet lived in Paris for several years, then, in 1953 settled in a French village in the Drome, a region of wooded hills and mountainous prospect from which he derived his poetic inspiration. He is author of numerous books of his own poetry, plus many volumes of translation.

The next poems are from Jaccottet's book, Seedtime, Extracts From the Notebook, 1954-1967, first published in French in 1971. This first English-language edition was published by New Directions in 1977, with poems translated by Michael Hamburger and prose pieces by Andre Lefevere.



1956

October

The reeds: how their velvety ears burst, allow the slow escape of a stream of seeds, a crop, in the most absolute silence. A woman giving birth: moans of pain, blood. In absolute silence, sweet, irresistibly slow, the plant bursts and scatters itself on the mercy of the wind.


1958

November

Trails of fire in the grass before snow
like the flaring in the western sky before night
the soul's leap to attention before death,
a fighter who dresses up in his wounds

*

Above the chasm of that desperate zeal,
those efforts, those smiles, those labors,
the slow raising of monuments, of pavilions
above the chasm those battles, those wounds,
so much effort, violence passion,
those minute calculations, those monstrous army trucks,
those explosions and crumblings
a whirlwind of leaves more or less gilded
above the bottomless depth
and yet...
of that battle between the chasm and its prey,
however condemned the prey, however triumphant the chasm,
I cannot say yet who will be the winner,
if winner there is, if one can speak of victory,
if that imperious image is not false,
if my glance in picking it up has not already
gone too far, if saying battle I have not
predicted peace, prepared its coming...
O secret of battle, visible in a flight of leaves,
visible in the abyss but never deciphered,
O black I give my fist as a torch,
as a woman's hair and dark falcon in the blackness

*

Stars veiled by trees, by mist,
winter's face


December

Just before eight, when the sky is completely overcast, the world is brown only, a table of earth. a lamp lit in the street
here, yellow like a sun without rays, there a gilded door opens, a shadow looks, long, at the weather that will come to the garden.

*

The mobile, translucid constellations of rain on the windows, they are only veils on the march, seen from afar, curtains closing. the panting, irregular wind from the south; the wind from the north mechanical.


1959

February

Frozen snow in the morning.
At night, after a day of uninterrupted snow, a landscape white, brown and black, seldom seen here. That weight on the trees, so light as we looked at them through gauze. A joy of childhood over the whole village: old men throw snowballs.


1960

August

Even in the brightest daylight the way averts its face,
So what can frighten it ashamed?

*


1961

March

Heart more dark than the violet
(eyes soon closed again by the chasm)
learn to exhale that fragrance
which opens so gentle a way
across the impassable.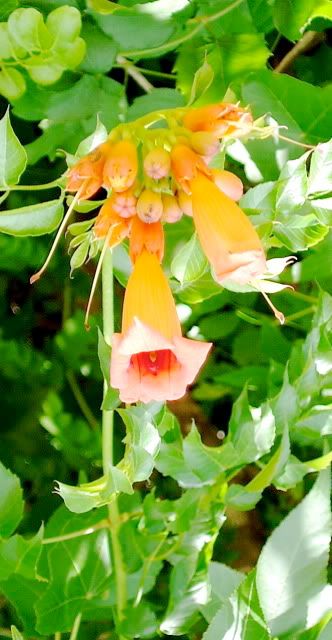 I have seen these women, and they frighten me.



the thin thin woman

the thin-thin
woman
passes with
the hungry look
of a wolf on the prowl

the timid animals
of the forest
tremble
at her passage

as do i

for her muscled shoulders
and torso
suggest she could
take
me
if she wanted

and a man
of peace-love-and-gentle-disposition
such as i
is not
one
to take chances
with wolf-looking
women

so pass on
i say
to this fierce-hungry
beauty

may the predator gods
of your forest
bless you in your
hunt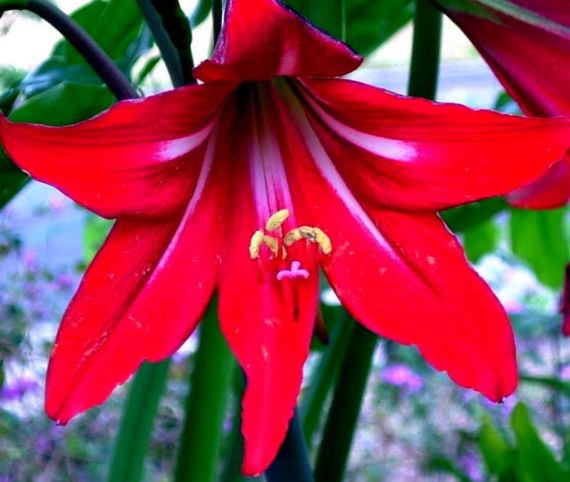 The next two poems are by Bonnie Lyons. They are from the anthology, Risk, Courage, and Women - Contemporary Voices in Prose and Poetry, published by the University of North Texas Press in 2007.

Lyons is a professor of English at the University of Texas at San Antonio. She received her BA from Nerwcomb College and her MA and PhD from Tulane University. She previously taught at Newcomb College, Boston University, and, as a Fulbright Visiting Professor, at the Institute for American Studies in Rome, the University of Florence, the University of Haifa, the University of Athens, and the University of Tel Aviv.

Both of these poems first appeared in Lyon's book Other Words, published by Pecan Grove Press in 2004.



Rehab's Scarlet Cord

The stench of despair
oozed from the bodies
of every customer.
Everyone in Jericho
- man, woman, and child -
knew that the Israelites' victory was decreed,
that we were doomed.

I recognized those two men
I let stay in my house
were Joshua's spies.
I brought them up on my roof
and hid them with stalks of flax.
When the King's messenger ordered me
to turn them over,
I told him the spies had slipped out
and urged him to pursue our enemies.

After the spies promised
to repay kindness with kindness,
to spare me, my father, mother,
brothers, and sisters,
I let them lower themselves
with a scarlet cord
through my window
on to the town wall.
The same scarlet cord
was the sign which protected my house
during he annihilation.

I could not have saved the kingdom;
it was already doomed.
I saved what I could.
The same logic that allowed me
to survive as a harlot.

Was this betrayal?
Was that dishonor?
You tell me:
is something
always better than nothing?

In Josh. 2 and Josh. 6, following the death of Moses, God instructed Joshua to claim the land of Israel for the children of Israel. Joshua sent two spies into Jericho, who lodged at the house of Rahab, a harlot. Rahab had to decide how to respond.


Walking Out

I know what you think:
weak and disobedient
vulnerable - duped
by the wily serpent.
Think again.

Our life in Eden was an idyl -
no work, no struggle,
and unbroken expanse
of pleasure,
a garden
of perpetual plenty.
We were protected children,
and I was bored.

When the serpent told me
eating the fruit of the tree
would make me wise
I hesitated
like any child
about to walk out
of her parent's domain.

Had I foreseen
that my first son
would kill his brother -
but who knows the future?

Biting into the sweet fruit
meant entering he world
of time and death
adventure, change, possibility
including the possibility
of murder.

I chose life.
I would again. Do you wish
you were never born?
Do you wish to be
a child forever?

Then celebrate my wisdom.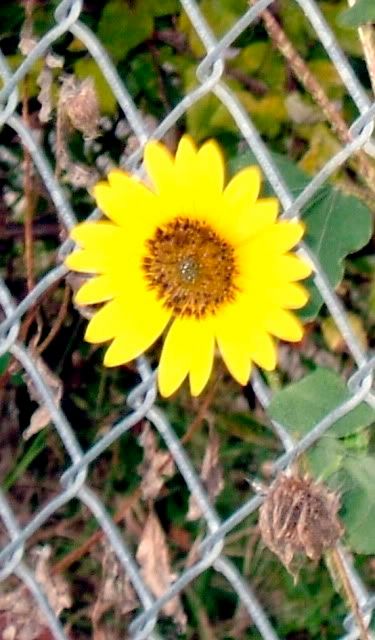 Here are two poems by our friend Alex Stolis. These poems are a preview of his new chapbook, Fourteen songs of despair & an unwritten love poem, scheduled for release in October.

I really like the grit of Alex's work. I've closed a lot of bars before (long ago) and remember the sense of emptiness and desperation that comes at 2 a.m. when you've got no place else to go. To me, his poems reflect that dark time.

It's a darkness I no longer have.



Song #1 Rain Dogs

I'm one of those guys at the bar
that fall in love with you-the girl
who woke up after twenty years
of sleeping. Unsure of myself,
I wouldn't try to buy you a drink
but instead scrawl directions
on a bar napkin, call it a poem.
Last call is one more unheard cry
yelled into the wind; drunken door
slams and breaking glass remind
the orphans time is running fast.
So I tear apart all intentions, hide
them with my cigarettes, go home
with the first woman who'll get me
there because I'm willing to take
any chance but rejection. Later,
wide awake and dreaming - I see
you sleepless, writing stories
for stray dogs caught in the rain.


Song #2 Ninth & Hennepin

The pawn shop clock strikes the quarter hour
and the last drink turns into the first kiss
she gives you.
Secrets mingle and you become unafraid
of corners, able to hear the soft hum
of tomorrow,
answers get washed away in the rain
and when you find the right questions
to ask, morning will be easier to swallow.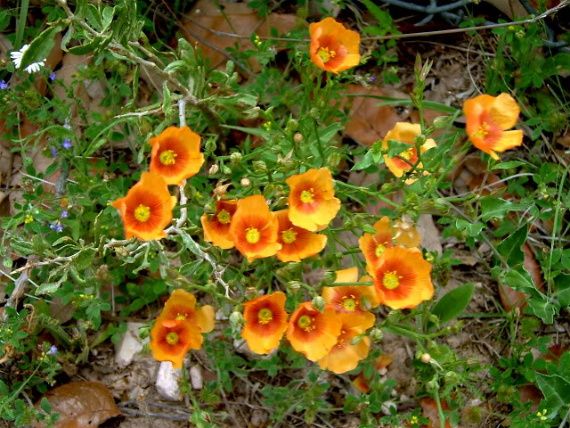 Next, I have two poems by Maxine Kumin from her book Looking for Luck, published by W. W. Norton in 1992.

Kumin, Poet Laureate for New Hampshire, has published nine volumes of poetry, as well as novels, short stories and essays on country living. She has been poetry consultant for the Library of Congress and was awarded the 1973 Pulitzer Prize for Poetry.



Taking the Lambs to Market

All due respect to the blood on his bandsaw,
table, hands and smock, Amos is an artist.

We bring him something living, breathed, furred
meet it next in a bloodless sagittal section.

No matter how we may deplore his profession
all of us are eating, even Keats

who said, If a sparrow come before my Window
I take part in its existence and pick
about the gravel, but dined on mutton.

Amos, who custom cuts and double wraps
in white butcher paper whatever we named,
fed, scratched behind the ear, deserves our praise:

a decent man who blurs the line of sight
between our conscience and our appetite.


The Succession

The old dog, who can no longer breast
the steps to claim his musky nest
at the foot of the bed, wherefrom his growls
long warned the puppy not to trespass

now at the foot of the staircase howls
a wolfcry wrung from loneliness,
denying himself the solace of
the sheepskin rug by the woodstove.

the young dog, whose athletic leap
has usurped the favored space,
starts up, trots down to his grounded chief
and licks both sides of his face.

They lie like littermates on the black
ram's curly dead broad back.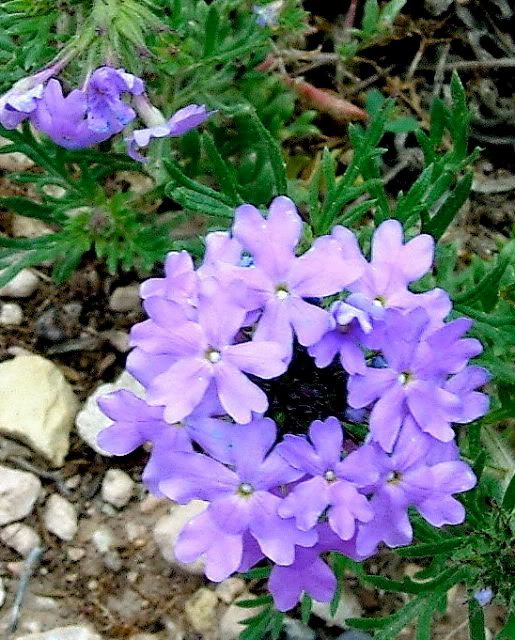 I take a lot of pleasure now and then in just taking off for a couple of days, driving around and looking at stuff. Some of my favorite stuff is the mountains and deserts of west Texas and the Big Bend. One drive I've enjoyed very much is Highway 170 right on the Rio Grande River that begins in Study Butte just outside the Big Bend National Park the follows the river through Big Bend State Park then through Presidio and on to the road's end in Candelaria. It's a chance to see and learn many things. For instance, I learned on my last trip that farming began in Presidio, right on the river basin/desert line, in 1500 B.C., making it the longest continually farmed area in the United States.

Great stuff, all in the form of little barkus.



Study Butte to Candelaria

thin
black map line
following
river green
twists -
hwy. 170

~~

beautiful
wasteland -
killer of men
and their
dreams -
hell's backyard

~~

Study Butte -
horse trails
through
sandy draws
and dusty
mesas

~~

white sand
at the canyon's
mouth -
shimmers
by emerald
water

~~

Terlingua -
a bar
and a cafe -
thirsty
ghosts
all around

~~

cabins -
stone on failing
stone
abandoned
to heat
and time

~~

Lajitas -
hideout with
desert greens
for the
very rich -
busted

~~

cactus
and creosote -
crushed caliche grit -
rattlesnakes
wherever
shade survives

~~

the river
in the canyon
below -
like a
ribbon
unwinding

~~

Shafter
gunfight,
now just
legend - snakes
sunning on
crumbling brick

~~

limestone
bluffs -
crevices
where live
the panther
and the bear

~~

Presidio -
desert
farming since
1500 B.C. -
4,000 people,
citywide WIFI

~~

the trail
tunnels through
dense
bamboo -
i watch for
snakes

~~

horned toad
on white
sandy rise -
asleep
under winter
sun

~~

Candelaria -
desert
dead end
no place
to go
but back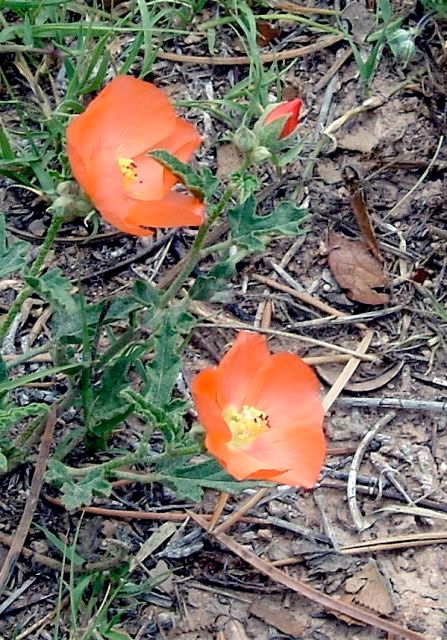 At the age of 33, after a series of personal tragedies, including the deaths of two husbands and three infant children, Otagaki Nobu renounced the world and, taking the name Rengetsu (meaning Lotus Moon), was ordained a Buddhist nun. To support herself, she began to make pottery, which she inscribed with her own waka (31-syllable classic poetry) which she sold. Her inscribed pottery was highly valued in her own time and today.

Born in 1791, Rengetsu died in 1875.

The next several short poems are from the collection Lotus Moon, The Poetry of Rengetsu. The poems are divided by seasons.



from Spring

Spring Moon

In the moon light
Of early spring
Lingering snow
Bids farewell to a village
Yearning for its first flower


Tender Buds

A thousand grasses
Run rampant in autumn
But to discover a
Single sprout with two leaves:
The joy of spring!


Change of Garments

I'll be changing into
My summer robes today
But my heart is
Still stained with
The color of spring blossoms.


Summer

Early Summer Breezes

Abundant clouds,
A few lingering blossoms,
Fresh summer mountains,
Fragrant green leaves,
And gentle cool breezes.


Evening Cool By The Sea

Cooling off in a boat
That sways as if drunk -
In the bay breeze
The moon on the waves
Seems a bit tipsy too!


Moonflowers

The silver crescent
Shines dimly
But the night is
Brightened up by
The moonflowers.


Autumn

Autumn Retreat

Deep in the mountains
A single branch of maple
Near the eaves of my hut
Marks the beginning
Of the days of autumn.


Living Near The Great Buddha

My night: autumn chill,
A steady drizzle
Of cold rain, and
The flicker of
Lonely shadows


Seashore Moon

I walk along Akashi Bay
This moonlit autumn evening
Trying to pick up
Words beautiful enough
To capture the scene.


Winter

Frost

As the moon ascends,
Plovers cry along
The Kamo River -
Night deepens, first frost
Settles on my sleeves


Cold Rain At The Seashore

Looking out over the bay,
I see clouds of cold rain
Summoning winter,
And hear the wind in the pines
Whisper its name.


Winter Dreams

To forget the chill of
The frozen hearth
I spend the night
Dreaming of gathering
Violets in a lush field.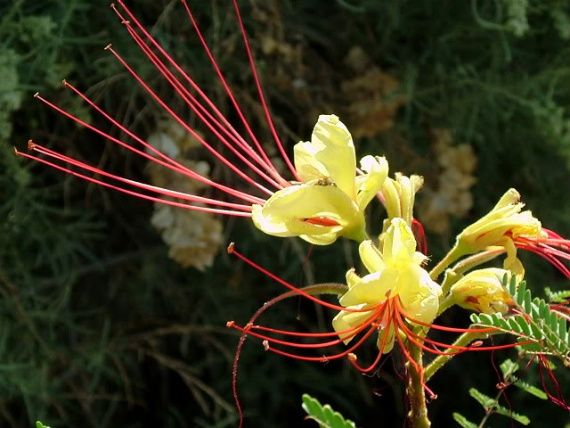 Next we have Jane Roken, a friend we haven't seen in a while. (That's my fault - I had these next poems all formated to post several months ago but somehow they got derailed from the process.)

Jane is Norwegian, living in Denmark, on the interface between the hedgerows and the barley fields. She has been writing poetry, on and off, since she was five, starting under the combined inspiration of the Salvation Army and Calypso music. Now sixty, she has been working in many different trades, but says she has not yet decided what she wants to be when she grows up.



Summering Song

The moon is a flower
today and out of the soil
hands will be shooting
with fingers like slender stamens.
The sun is a flower
and thousands of windows
all over the earth radiate
threads of red and silver.
Arcane animals leap forth
from the trees and we
shall ditch our roots
and flower free.


Blood (a molar adventure)

You can bury a dead cow in it,
the great bloody crater in my jaw.

The round-headed dentist's hands
were enormous, they held a mouthful
of shiny tools, my whole head in pawn.

Mouth, where are you?
Gone. Zapped. Buzzy......Bereft.

Let me thee it, I implored.
Gotta clean it first, he said, washed it
and held it up, reverently.

Bye, bye, good old theven-pluth,
troublemaker. I'm gonna mith you.

No you won't, he said.
O yeth I will, my mouth hissed,
filling with blood, spilling over.

The rest of the day had that taste,
metallic spicy-sweet, not at all bad.

Next morning I still missed seven-plus.
Mouth full of blood. Poppy-patterns
on my pillow, red blooms on the sheet.

It's one of the conditions of life:
sometimes you bleed.


Life in the Wilderness

The grounds are a jungly mess. Sometimes
I try to trim. A bit. As far as I can go.
These last weeks I've made way into zones
where no human being has set foot for years.

Before the beginning, I had wanted
to remedy the world's scarcity of arbors.
Since then, alders and roses have run
fairground-rampant, armlocked
with hawthorn and shady brambles.

That's where I met the pheasant pullet.

She eyed me, curious-like. She wanted
to talk to me. She wanted to tell me
about herself, her life in the jungle,
about her mum, who was bigger than me
and meaner-looking too, and the silly
copper-colored cock who was a bit scary
and whose face was so red; all these things -

I was ready to listen to her pleasantries,
to learn what life in the shrubs was like.
I wanted to feed her amber seeds, currants
and pickled lotus roots -

- suddenly her neck grew so long,
and she made off, in that headless
zigzag-skedaddling way pheasants do.

We had not been alone. I smelt him
before I saw him, the fox. He eyed me
skeptically, then his discerning gaze traced
the pheasant maiden's path, like an engineer
calculating a simple trajectory.

He wanted to tell me an alien spaceship
had crashed in the moat.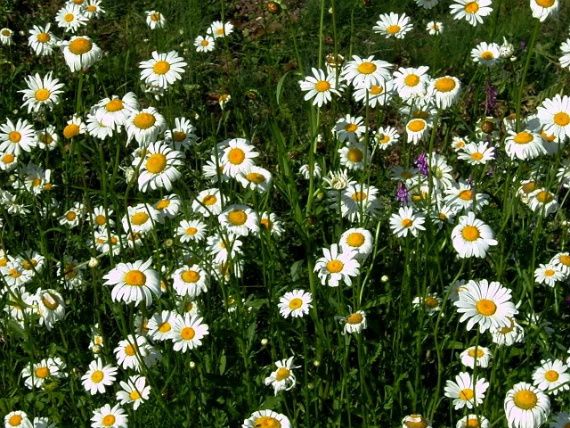 The next three short poems are by James Welch, from his book Riding the Earthboy - 40, published by Confluence Press of Lewiston, Idaho in 1971,

Welch was born in Browning, Montana, just east of Glacier National Park. He attended schools on the Blackfeet and Fort Belknap reservations and graduated from the University of Montana where he studied writing. He published his first poem in 1967 and two years later received a National Endowment for the Arts Fellowship in poetry. In addition to his poetry, he has published several novels, including Fool's Crow which received an American Book Award, a Pacific Northwest Brooksellers Award, and The Los Angeles Times Book Prize.

Welch previously held the Theodore Roethke Chair at the University of Washington and, for a period, served on the Montana State Board of Pardons.



There is a Right Way

The justice of the prairie hawk
moved me; his wings tipped
the wind just right and the mouse
was any mouse. I came away,
broken from my standing spot,
dizzy with the sense of a world
trying to be right, and the mouse
a part of a wind that stirs the plains


Toward Dawn

Today I search for a name.
Not too long, they said,
nor short. A deer crashes
in the wood. a skunk
swaggers to the distant creek.
There is a moment, I think,
when the eyes speak
and speak of a world too much.
Such a moment, a life.


Crystal

Near Canada, between patches
of spring wheat and tumbleweed,
the horses begin to sing.
Why should I, drunk
as I am, try to understand?
Here, there, the moon blooms,
draws a bead on coyotes
abroad, afraid to lie down,
golden in Crystal's gray dawn.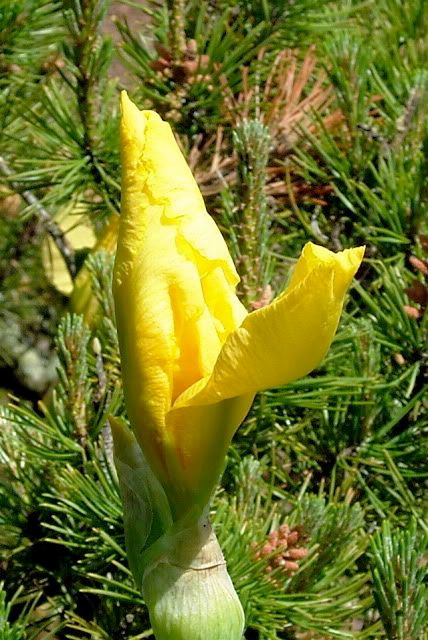 I loved these old sci-fi movies when I was a kid. I remember this one especially for what it didn't do.



"Attack of the 50-Foot Woman"

enjoyed
the movie
and, being 14 years old,
the idea
of the scarily magical girls
i knew
growing to 50 feet
wasn't something i could
rule out -
but the idea that their clothes
would grow with them
did not seem
reasonable to me,
imagining,
in my festering
little mind,
how it would be
such a much better,
more realistic, movie
if they did not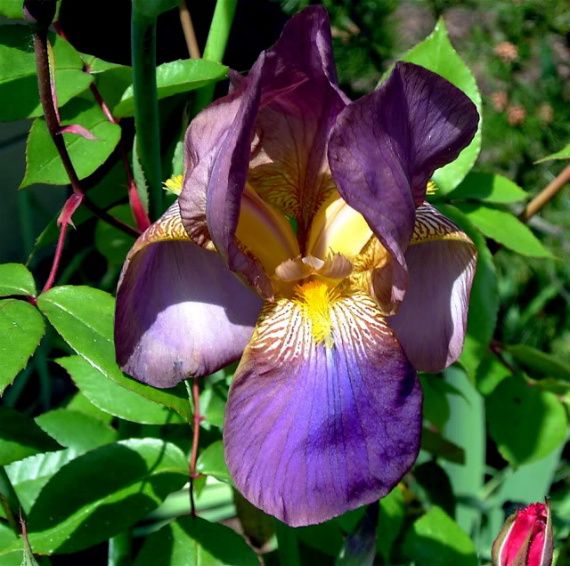 The next poem is by James Fenton, from his book Children in Exile, Poems 1966-1984. The book was published by The Noonday Press in 1994. The poem is the first part of a 12-part piece titled Exempla.

Fenton was born in England in 1949. He was educated at Magdalen College, Oxford, where he won the Newdigatre Prize for Poetry. He has worked as a political and literary journalist on the New Statesman, was a freelance reporter in Indochina, and spent a year in Germany working for the Guardian. He is now a theater critic for the London Sunday Times. He is the author of several collections of poetry.



from Exempla

1.

A frog hunts on land by vision. He escapes
Enemies mainly by seeing them. His eyes
Do not move, as do ours, to follow prey,
Attend suspicious events, or search
For things of interest. If his body changes
Its position with respect to gravity or the whole
Visual world is rotated around him,
Then he shows compensatory eye-movements. These

Movements enter his hunting and evading
Habits only, e.g. as he sits
On a rocking lily pad. Thus his eyes
Are actively stabilized. The frog does not seem
To see, or at any rate is not concerned with
The detail of the stationary world around him.
He will starve to death surrounded by food
If it is not moving. His choice of food

Is determined only by size and movement.
He will leap to capture any object the size
Of an insect or worm provided it moves
Like one. He can be fooled easily not only
By a piece of dangled meat but by any
Small moving object. His sex life
is conducted by sound and touch. His choice
Of paths in escaping enemies does not
Seem to be governed by anything more devious
Than leaping to where it is darker. Since
He is equally at home on water and on land,
Why should it matter where he lights
After jumping, or what particular direction
He takes? He does remember a living
Thing provided it stays within
His field of vision and he is not distracted.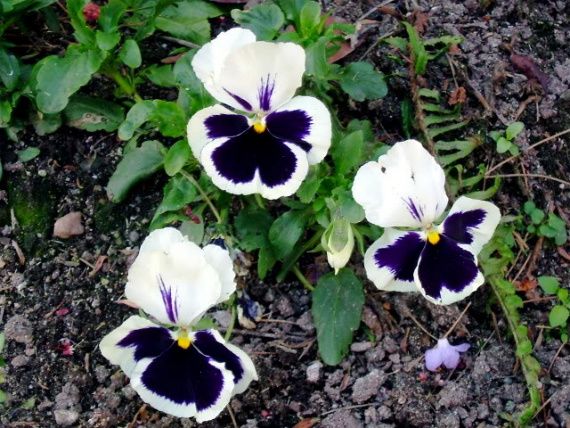 The next poem is by our friend Charles Levenstein.

Chuck is a retired professor and author of three collections of poems - Lost Baggage, published by Loom Press, Poems of World War III, Lulu press; and Animal Vegetable, also published by Lulu. He was a contributing editor at Niederngasse, a Zurich-based ezine and his work has been published widely in electronic poetry journals. Some of his most recent poetry can be found in Loch Raven Review.

The following poem was first published in Boston Literary Magazine, September, 2009



Walker

Starts his day in a usual way.
Barred from salt, measures calories,
surreptitiously jiggles his belly
to check

the progress of a new
diet regime, no discernible effect
although an already sour
disposition is getting worse.

He throws out the heavy cream;
in the refrigerator so long,
won't pour down the drain.
No bagels left, so toasts German
pumpernickel. Maybe he'll have
a pickle for the strength he'll need
to circumnavigate the reservoir
on a cold shiny morning.

Suppose I live forever, he thinks,
without the taste of chocolate,
the delight of opening a pie,
melting vanilla ice cream on a cobbler,
suppose I never look a potato
in the face again.

Pulls on ragged sweat pants,
itchy socks and sneakers,
dons polar fleece over an old peace t-shirt,
decides to wear the woolen watch cap
that makes him look like a thug,
or a fat old slug with delusions.

Walks along the muddy path,
he's passed by sturdy youth of the rugby team,
golden girls of track zip by,
only the ancient Vietnamese pushing
the stolen supermarket cart moves more slowly
than he who pursues immortality.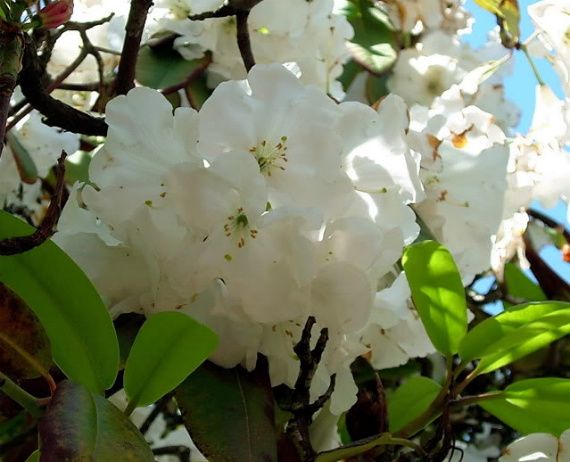 Here are three poems from one of my favorites, Leroy V. Quintana. The poems are from his book The Great Whirl of Exile, published by Curbstone Press in 1999.

At the time this book was published, Quintana had published five previous books of poetry and was twice winner of the Before Columbus Foundation American Book Award.

He was born in Albuquerque, New Mexico in 1944 and served in Vietnam during 1967-1968, where he kept a notebook that became the source of many of his poems. When this book was published, he was Professor of English at San Diego Mesa College.



Poem for Uncle Rudy

What Uncle Rudy hates most is the thought
of turning a dollar bill loose, of allowing
a penny a breath of fresh air. Nickels
and dimes grow so sick and tired of each
other living in his pockets for decades.

So it's not surprising he came up
with his own cure for back pain
instead of going to see the chiropractor.

He had one of his sons hang him from his feet,
like a shark down on his luck, but the rope
slipped and Uncle Rudy landed on his head.

He got up smiling, however, dusted himself
off, said he was feeling better already.


Poem for Marilyn Monroe

Proof is what mathematicians' wives contend with.
The more proof you require the better the whiskey.

Therefore, if there is a storm, or say
your minimum wage pays for three weeks and a couple of days
out of the month and electricity turns its back on you,
you need only pull three socks out of five
from your dresser drawer to find a match.

The owner agrees; he posed the question,
but no matter what brand of truth you offer,
the chap next in line for the best fish and chips
in Albuquerque, or New Mexico, in other words, the world,
is harder to convinced than an enraged tax collector.

It's an easy world; all that needs to be done to be considered
an adult is to lift that plastic sheet over that picture
of hers on the calendar, and her clothes come off. Easy.
Nobody has to worry about what thirteen-year-olds
have to say or what miracles they pray for.


Poem for Rod Serling

You make a wrong turn one day;
you think you know why.
It's the same town, nothing's
changed though you were last
here eighteen years ago,


the same
town you were raised in,
the same town even though you're lost.

You've seen the great cities of the world,
but never these groomed avenues, two-story
houses; you've stepped into
one of the Currier and Ives prints
that came inside those fabulous boxes
of Raisin Bran you collected years ago
when you lived in that green house
by the unpaved road, on the opposite
edge of the universe.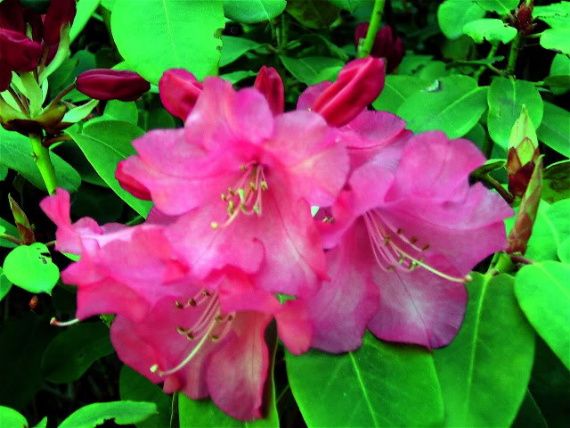 The weather has begun to cool so I'm back to my morning walks.



window shopping

morning walk
around the square

noticed the sign
in the Gap store window

40% off everything
it said,

and i'm thinking
40% off

everything
i ought to go in

and buy something
but remembered

where I was,
remembering

the Gap store
doesn't sell anything

that doesn't make
fat old men

look
even more foolish

then we,
by nature, are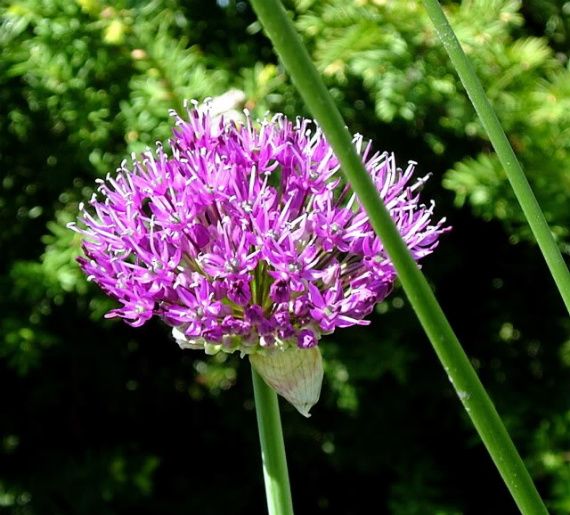 Michael Gottlieb is, for me, a poet I have to work at. There is a darkness and mystery to his poems to his poems that appeals to me, but, to tell the truth, I haven't decided for sure yet if, in working at his poems, I'm getting my effort's worth, recognizing, as I say that, that often what is obscure to me is plain as day to others.

The two poems I'm using are from his book The Likes of Us, published in 2007 by Harry Tankoos of New York.



Untroubled By Rest

the local deity, in light of, the day-part

his distinctive chop, shriven and disarticulated

body english, a kind of disapprobation in the way she pulled back her
hair, which no one else could have noticed

a diffuser, a mock-appeal, a lot to swallow, heaving up upon the pins,
strengthening apparently, uncoiling the objections, counting for little,
this far into the argument, subsiding, as if the great blow had passed
over them

a take of recognition as one checks the field

the branching reveries, the headwaters


The Tableland

what was once seriously referred to as moral rearmament

to go of it, uttering, irretrievable, cast-down, draughts

first-drawing rights

In the land of steady habits, a suspect call-back

a back-of-an-envelope hazarding, a certain catspaw, a self-sowing
rejoinder

a crazed finish, like crackling, seeps across the flats before our very eyes,
like the effect of some terrible reagent. When we can see again we behold
an utterly altered world. In the distance, the towering profile of the
front wheeling over a newly arisen horizon

a placer, a bounden trace, search parties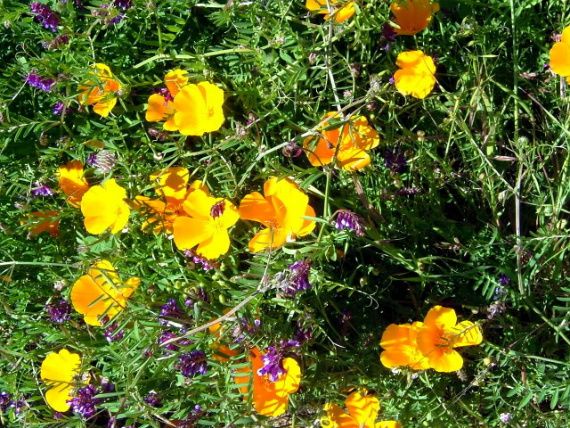 The next three poems are by our friend Kevin McCann. Kevin says he has been a full-time writer for 16 years now and has published six limited edition pamphlets in England. He also writes for children.



In a stone arena
Two men stalk one another :
The Evil Bandit's a Da Vinci Jesus,
All sharp blue eyes and perfect curls

Facing him

Is the Bounty Hunting Vengeful Brother,
A Gentleman reduced to this.

Their boots creak like rope
That's neck stretching,
Their spurs chime
Like communion bells.

In the nearby arroyo
Geronimo watches

A small herd of deer

That echoing gunfire
Will suddenly scatter
And the old one he prayed for

Is soon out of range.


And don't you know...
That Voodoo's
Just another name for God
And the devil's
Just a man in disguise
And don't you know that evil's
Just a point of view :
It all depends who's looking
Through your eyes.


They say...
that when Leonardo
Was a baby, an eagle perched
On his crib's rim, peering in.

They say that when Leonardo
Was a young man, he would stop
Every morning at the local market,
Buy a caged bird, then set it free
And that he did this in thanks
To the Holy Virgin for guiding
His hands each day.

They say that when Leonardo
Watched water swirling in a pool
He could deduce the workings
Of every heart and when he died,
Penniless, exiled,
Content with a French King's charity,
He left notebooks
Detailing the next five centuries.

They say he despised nothing
Except passive ignorance
And cold vanity.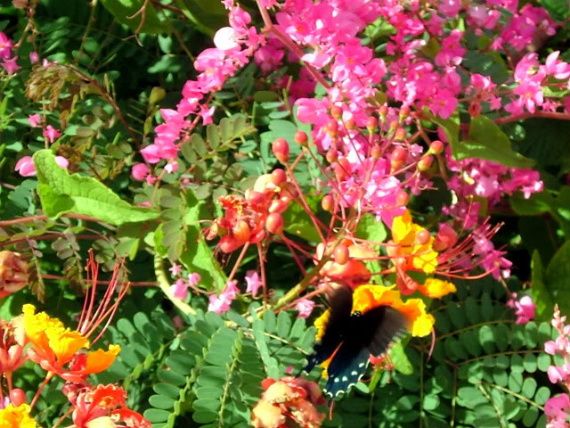 Born in 1966 in Gulfport, Mississippi, Natasha Trethewey earned a B.A. in English from the University of Georgia, an M.A. in poetry from Hollins University and an M.F.A. in poetry from the University of Massachusetts-Amherst. She is Phillis Wheatley Distinguished Chair in Poetry at Emory University.

The next poems are from her Pulitzer Prize winning collection of poems, Native Guard, published in 2007 by Houghton Mifflin.

Poetic illiterate that I am, I don't know the name of the form of the first poem, but there is a very nice melody and rhythm to it.



Graveyard Blues

It rained the whole time we were laying her down;
Rained from church to grave when we put her down.
The suck of mud at our feet was a hollow sound.

When the preacher called out I held up my hand;
When he called for a witness I raised my hand -
Death stops the body's work, the soul's journeyman.

The sun came out when I turned to walk away,
Glared down on me as I turned and walked away -
My back to my mother, leaving her where she lay.

The road going home was pocked with holes,
The home-going road's always full of holes;
Though we slow down, time's wheel still rolls.

I wander now among names of the dead:
My mother's name, stone pillow for my head.


What the Body Can Say

Even in stone, the gesture is unmistakable -
the man upright, through on his knees, spine

arched, head flung back, and covering his eyes,
his fingers spread across his face. I think

grief, and since he's here, in the courtyard
of the divinity school, what might he ask of God.

How easy it is to read this body's language,
or those gestures we've come to know - the raised thumb

that is both a symbol of agreement and the request
for a ride, the two fingers held up that once meant

victory, then peace. But what was my mother saying
that day not long before her death - her face tilted up

at me, her mouth falling open, wordless, just as
we open our mouths in church to take in the wafer,

meaning communion? What matters is context -
the side of the road, or that my mother wanted

something I still can't name: what, kneeling,
my face behind my hands, I might ask of God.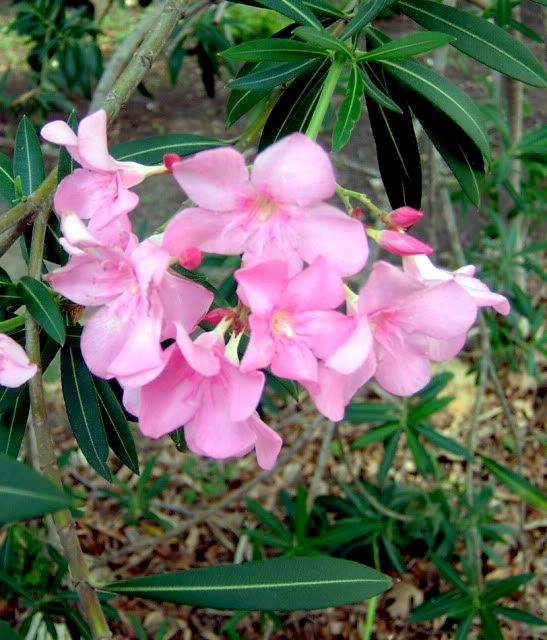 We've seen several losses this past couple of weeks of people who have made our current culture. Mary Travers was one especially meaningful to me. I loved rock and roll in the late fifties, as well as the folk music that for a little while made it's way to Top-40 radio. Lots of good people and groups, but the one that defined the time for me was Peter, Paul and Mary.

I was very sorry to read of her death, one of many now that begin to draw a curtain on my time.



the girl in the middle

it is a beautiful
morning,
bright sun,
light like the thin edge
of a blade
cutting through yesterday's
humidity, every detail
of the world sharp
and clear
under a blue sky
stretching from horizon
to horizon, a cool
north wind like a drug
enhancing all senses

i thought of this morning
when i read of the death
of Mary Travers,
remembering her
straight blond hair
like sunshine in
an open sky, her voice
lifting, like a cool north
wind blowing

i saw them once
in concert, decades
after their peak,
the three of them, she, the girl
in the middle, bringing,
memories of a time
when good things seemed
possible and optimism
appeared as right and rational
as the all-covering clouds of
despair are
today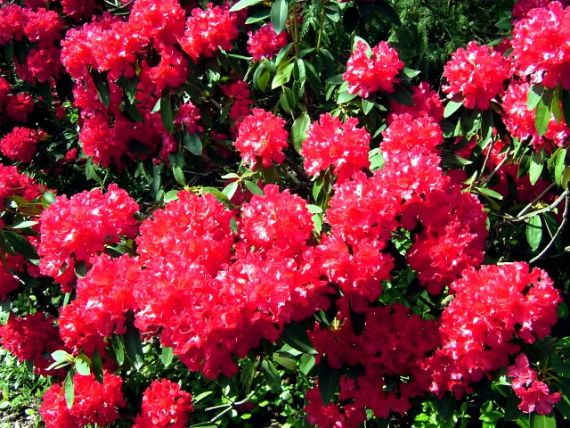 Speaking of "golden oldies," here's a piece from an anonymous poet in Old Babylonia in 1500 B.C. (about the same time farming was beginning in Presidio, Texas, come to think of it).

This is from World Poetry - An Anthology of Verse from Antiquity to Our Time, a trifle of a book of over 1,300 pages published by the Quality Paperback Book Club of New York and edited by Kaharine Washburn, John S. Major, and Clifton Fadiman.

The poem was translated by David Ferry.



Prayer to the Gods of the Night

The gates of the town are closed. The princes
Have gone to sleep. The chatter of voices

Has quieted down. Doorbolts are fastened.
Not until morning will they be opened.

The gods of the place, and the goddess,
Ishtar, Sin, Adad, and Shamash,

Have gone into the quiet of the sky,
Making no judgments. Only

The voice of the lone wayfarer
Calls out the name of Shamash or Ishtar.

Now house and field are entirely silent.
The night is veiled. A sleepless client

In the still night waits for the morning.
Great Shamash has gone into the sleeping.

Heaven; the father of the poor,
The judge, has gone into his chamber.

May the gods of the night come forth - the Hunter,
The Bow, the Wagon, the Yoke, the Viper,

Irra the valiant, the goat, the Bison,
Girra the shinning, the Seven, the Dragon -

May the stars come forth in the high heaven

Establish the truth in the ritual omen;
In the offered lamb establish the truth.



Even older than the piece from Old Babylonian is this next piece from 2000 B.C. by an anonymous Akkadian poet, translated by Diane Wolkstein and Samuel Noah Kramer.



from The Cycle of Inanna: The Courtship of Inanna and Dumazi

Inanna spoke:
I bathed for the wild bull,
I bathed for the shepherd Dumazi,
I perfumed my sides with ointment,
I coated my mouth with sweet-smelling amber,
I painted my eyes with kohl.

He shaped my loins with his fair hands,
The shepherd Dumazi filled my lap with cream and milk,
He stoked my pubic hair,
He watered my womb.
He laid his hands on my holy vulva,
He smoothed my black boat with cream,
He quickened my narrow boat with milk,
He caressed me on the bed.

Now I will caress my high priest on the bed,
I will caress the faithful shepherd Dumazi,
I will caress his loins, the shepherdship of the land,
I will decree a sweet fait for him

....................................................................................................................................................

Ninshubur, the faithful servant of the holy shrine of Urek,
Led Dumazi to the sweet thighs of Inanna and spoke:
My queen, here is the choice of your heart,
The king, your beloved bridegroom.
May he spend long days in the sweetness of your holy loins.
Give him a favorable and glorious reign.
Grant him the shepherd's staff of judgment.
Grant him the enduring crown with the radiant and noble diadem.

From where the sun rises to where the sun sets,
From south to north,
From the Upper Sea to the Lower Sea,
From the land of the buluppu-tree to the land of the cedar,
Let his shepherd's staff protect all of sumar and Akkad.
As the farmer, let him make the fields fertile,
As the shepherd, let him make the sheepfold multiply.
Under his reign let there be vegetation.
Under his reign let there be rich grain.

In the marshland may the fish and birds chatter.
In the canebreak may the young and old reeds grow high,
In the steppe may the masbugr-trees grow high,
In the forests may the deer and wild goats multiply,
In the orchards may there be honey and wine,
In the gardens may the lettuce and cress grow high,
In the palace may there be long life.
May there be floodwater in the Tigris and Euphrates,
May the plants grow high on their banks and fill meadows,
May the Lady of Vegetation pile the grain in heaps and mounds.

O my Queen of Heaven and Earth,
Queen of all the universe,
May he enjoy long days in the sweetness of your holy loins.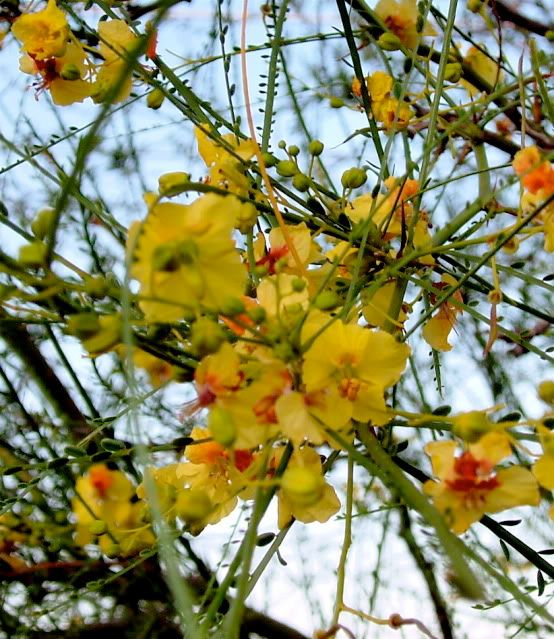 We had visitors last weekend who hadn't ever been to the horse races, so we took them to our local track, Retama Downs, Saturday night. We all left at the end of the night with less money than we came in with, but it was still a great time.



a night at the races

fourth race,
Chocolate Delight,
the horse of my dreams,
tall black horse,
coat gleaming like a boot camp
spit-shine,
great broad Hulk Hogan
shoulders
on the delicate forelegs
of a midnight
flyer

seventh horse
in a seven-horse race
at the first turn,
fourth at the last,
then a rocket-powered
blast
through the homestretch,
finishing
a nose ahead of the
also-rans

a three-dollar win
on a two-dollar bet
and the evening is made

and the other eight races
that night -

enough to say it'd been better
if my Chocolate Delight
had been running in
all of them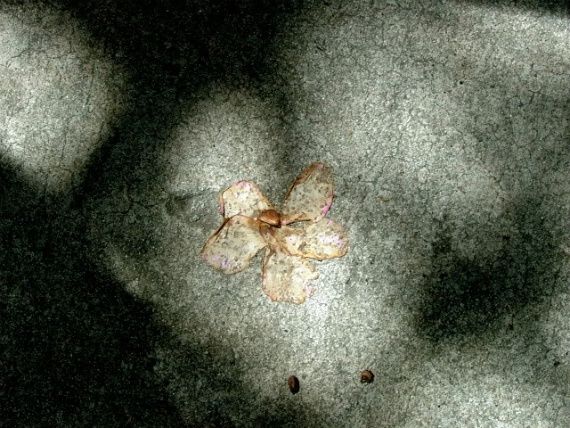 And that's all folks.

All material presented in this blog remains the property of its creators. The blog is produced and owned by me. Anything in the blog created exclusively by me is available to anyone who might want it. Just credit me and spell my name right...allen itz.