On the Road With Dan Cuddy
Thursday, August 27, 2009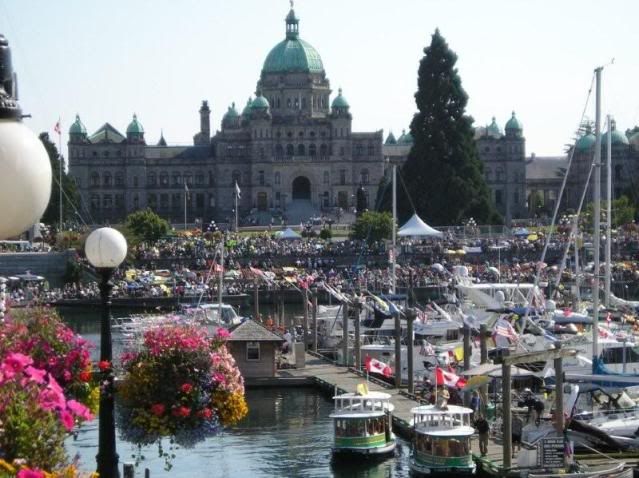 Photo by Dan Cuddy
IV.8.4.





Dan Cuddy, our friend and frequent poetry contributor to "Here and Now," is finishing up with a family vacation along the west coast. I ask and he agreed to let us tag along with him by way of a poem and his vacation pictures. All the pictures in this issue are from Dan and were taken on his journey.

Dora and I made this trip a couple of years ago, the most beautiful and diverse scenery I've ever seen in any of my travel. I'm wondering, as I think about it, why we haven't gone back at least once since the first trip.

I'm traveling, also, but not as much as Dan, posting tonight from North Beach on Corpus Christi Bay, just across the Harbor Bridge from the Corpus Christi, a friendly little city of about 300,000 on the Texas Gulf Coast. Tomorrow we'll be doing a little loop, up the coast to Rockport and Fulton Beach, then back to Aransas Pass and a ferryboat ride to Port Aransas. After lunch in Port Aransas, we'll follow Mustang and North Padre Island south to loop around again and back to Corpus Christi. A nice little day-excursuion. Maybe I'll get some poems out of it for next week.

Anyway, thank you Dan, for letting us come along.

And along with Dan's pictures, we have these folks, the rest of the cast.


Dan Cuddy
Journey to the Outer World

John Bandi
Haiku from The Unswept Path, Contemporary American Haiku

Me
watermelon man

Laura Kasischke
Manna

Stacy Dye
The Love Letter

Aleda Shirley
Spliced Solo

Me
the god of obedient service

Gary Snyder
Hanging Out by Putah Creek with Younger Poets
Yet Older Matters
Flowers in the Night Sky
A Dent in a Bucket
Baby Jackrabbit
Work Day
Asian Pear
Cool Clay
Give Up
How
Whack
Yowl
April Calls and Colors
Stand-Up Comics

Walter Durk
My Shirt

Gilbert Sorrentino
You Are My Heart's Bouquet
3 Quatrains

Me
deep summer
slipping into fall

Naomi Shihab Nye
Streets
Telling the Story

Cornelia DeDona
Hormon Flux - Get Me Some Estrogen

Lorna Dee Cervantes
To We Who Were Saved by the Stars

Me
high achiever

Ralph Angel
The Privilege of Silence

Heidi Kenyon
Hindsight is 20/20
Recession for the Entrepreneur
These Fourteen Years

Jean-Paul Pecqueur
The Only Justice is Love

Me
about the crazy cat lady action figure

e.e. cummings
from 50 poems

Me
reading Osip Mandelstam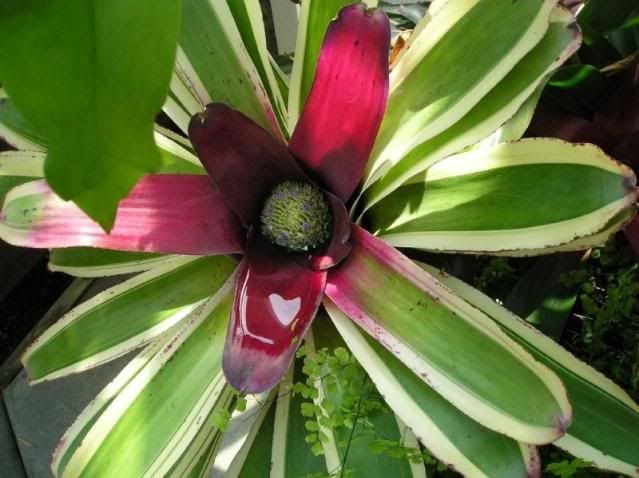 Photo by Dan Cuddy





I love road poems. I like to write them and I like to read them.

Here's our road poem by Dan Cuddy



Journey to the Outer World

Taking time off
From the obsessive daily introspection

That mirror-watching
Certainly not pulling hairs from my arm
With tweezers like Proust

No more Bukowski-like
But without the hangovers
To give each day that peculiar aroma
Of pissoir decadence

The mirror-watching
An occupational hazard
For a certain kind of poet
The Irish Catholic mea culpa bloke
Always staring into his figurative beers
Not transubstantiated into anything
But perpetual confession

Well, taking time off
From that b-o-r-i-n-g routine
I and wife
Baggage in hand
Flew west
Two birds a-flutter with a sense of adventure

Hit the sister-in-law's running
Though not fast up her twenty steps
To the door of her San Francisco house

Not her fault my legs were quaking
After lugging bags and self up

Next morning off to Oregon
After a little purse of adventure
That restored one's Faith in Mankind
(man, woman and child kind)

Said purse plopped out
By mistake at service station
A gentle flip, then a flop
Onto the asphalt
So infinitesimal the sound
What with the whiz of traffic
Trying to find its own rest stop
Preferably with a big "vedka"
After all the Russian River wasn't
THAT far away
Northern Cal and all that jazz

Well after much ado
The grinding of teeth
The sweating of afternoon dew
90 proof
Well, if we had it
The bag was found
The Deliverance lady behind the counter asked
"What color?"
"Green" (like money
Or a giant dinosaur)
"Green"
And lo and behold
The errant plip was plopped on the counter

Now this was after a twenty mile journey back
Tracking the recent stops
Of where the thing could have been
Our only sin a vista stop
With a thousand trucks
And Mount Shasta beveraging
In the distance
The snow cap still sleeping
On the peeping peak

Harrowing the tip of the trip
Sister-in-law's identity
And cards and passport
House key
Well-being
Would have been flayed
A fillet of soul

Anyway we returned to
Where we should have begun
And the day was won
By an honest soul(s)
That returned the hot purse
(it had been exposed to the sun
For a couple of minutes
And it was 96 degrees
Out in that separation)

Well, all's well
And up to Klamath Falls
Meth capital of da woild?
Hopefully not
Though some have tied the knot
With that drug
In that wocus floating
Part of this big pond
Called earth

We stayed at my wife's distant cousins
A cabin on the lake
Walden West
A self-reliant couple
Cooking and booking
And living the pioneer's dream
Without all the hullabaloo
Of big city honky tonk
And people up the gazoo

A green land
Mountains and marsh
Moon, hummingbirds
Fish jumping kamikaze out of the water
Into the boat
And we dined
Red salmon to perfection

After two days
Goremayed
And five pounds fatter
We took off for Crater Lake
Where the sky kisses the water
And blushes it blue

Oh, every vista
Reflected the still of time
Where once a catastrophe
Flammed
The land of Oregon to be
And put a little hell
Into a dinosaur's life
(or maybe it was the time of
Marsupials....I'm not
A paleontologist!!)
But now only an errant stone
A speck of hard dirt
Dislodged by a daring foot,
A foolish damn foot,
Flims into the lake,
Less than a plop in the deep

Anyway, after photos, oohs and aaahs
And the quiet
Except for other tourists
And their fossil fuel cars
That are heating up the bio-mix
We took off
Around the bend to Bend

And then
A bike race
A pleasant stay at friends
A town with art
Instead of the Sarah Palin dead

Ethnic restaurants
To expand the waist
And I wasted no food
Nothing left on the plate
I'm an East Coast American
Full of self-indulgence
And love every chocoholic
Minute

And then
To Portland
107 degrees outside the AC
Oh
How pies and potatoes
Baked in the shade
But we rode the light rails
The flick-flick of trolley stick on the wire

Ah, Portland
How human the height of the buildings
How neat Powell's bookstore
Big, Big, Big
Could have been there for daze
And the art museum
And the rose garden and the Asian garden
And the French restaurant
Duck confit
Oh, I swallowed the quack of it

And then
To Seattle
The northwest passage to the east
But it was hot, hot, hot
On the spot where the rain
Had indented the sidewalk

It was hot

We peeked into Pike's Market
Did Pioneer Square and the Underground
This all before the 50's and the 60's
And any twanging or acoustic guitar
The underground city
That was up and above board
When the bucks hooped and hollered
Through town
And were not arrested
And the seamstresses did their thing
Singing without a thread
Just a-sewing and a-sewing
At a 19th century mission
Yes, often that was the position
Of a woman in the west
A seamstress
Or so it was said

And then
After a little Wild Ginger
A little beer or mimosa
On the 28th floor
After mucho museums
I'm an art nut
I love to paint the town
See what has been hashed and dashed
And sparkles in sublime theory

After all of the above
We went to Victoria
And I fell in love
With the European way of life
Pub and flower
And public music
Free
Free
Free

I got quarried in the Butchart gardens
Dazzled, spackled, freckled with color
Heaven is a garden
Where all is in order
And the sun shines benignly down
Like the strings in a violin concerto

I know there are other heavens too
The frolic in the mud
And the dance of guitars
And Grace Slick in the 60's
As beautiful as the chrome
Of a Harley in the sun
And all you want to do
Is RIDE

This was the quiet version of heaven
Tranquil riot of color
Blooming
Like virtue in a sensuous mind

Next day
We went from heaven
To Eugene
Down past Portland
On ugly I-five
A rip of paving through
The promised land
Lewis & Clark's last stand
Before a wade in the Pacific

Down I-5
Until the diversion
Through Willamette Valley
plump with grape
oh how we yearned to burn calories
tipping a glass or two or three
of wine

you can't dine without wine

we came in on the rough side of town
lumberyard, twisted tin
the loiterers tattooed
the college town summer deserted
but
we had a pleasant stay
ate Italian
walked away wanting to explore
but we were off the next day

This is a short story gone long
So quickly we went
Around and around the coastal mountains
Up and down
Luckily stayed on the road
And not atumble in the forest primeval
Or off the ghost coast with the most mist

We then did the Benbow Inn,
Then Sea Ranch,
Then Frisco,
Then Napa, Sonoma

I feel the pain of a cane on my neck

The poem is too long
Like an American Idol
Cranking out song
With an amateur voice
That Simon and Garfunkel
Want to go home

So like a self-infected poet
Or a reeling, dealing vacation film host
I turn on the lights
Or off the lights
And take this light poem
home.






Photo by Dan Cuddy





I love the sharp, clarit of a good haiku. Here are few haiku by John Brandi from the anthology The Unswept Path, Contemporary American Haiku, published by White Pine Press in 2005.

Bandi is a poet, writer, artist, and traveler. His is the author of more than thirty six books of poetry, essays, and haiku. His journeys have taken him to Southeast Asia, India, the Himalayas, Indonesia, Mexico, and Cuba. He has made his home in New Mexico since 1971.



~~

daybreak
pollen rising
from the unswept path

~~

around the bell
blue sky
ringing

~~

in the rain
before dawn
sails migrating

~~

last night's dream
wrote it with the wrong end
of the pencil

~~

so broke
size up the porch
for firewood

~~

after the storm
a dragonfly
pinned to the cactus

~~

about to kill an ant
but no it's carrying
a corpse

~~

a party
where everyone says goodbye
then stays

~~

without clothes
it's a different
conversation

~~

morning chill
every haystack leans
to the sun

~~

guests for breakfast
two peonies
and a poppy

~~

not knowing what to say
he mails
only the envelope

~~

wake in a new land
water music
from swaying bamboo

~~

fallen leaves
the abbot sweeps
around them

~~

old monk
pruning plums
my father's thin arms

~~

instead of friends
he visits
another mountain

~~

one man one fire
snow falling
all day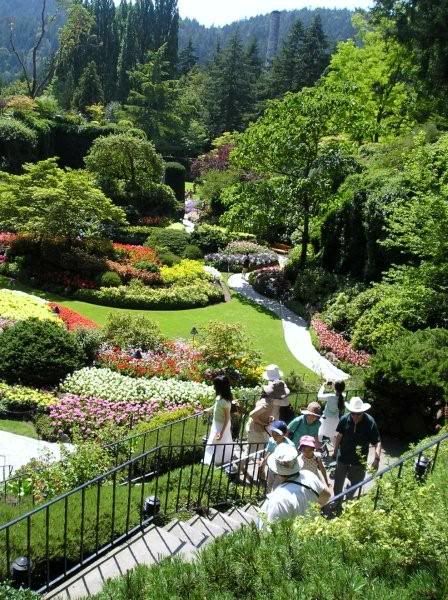 Photo by Dan Cuddy





It happens to all of us, but I never expected it to happen to me.



Watermelon Man

at 6 feet even,
72 inches
head to toe,
and 245 pounds
as of 7:30 this morning,
i'm six inches rounder
at the middle
than my legs, hip to heel
are long

giving me the appearance
in profile
of a shoplifter trying
to steal
a watermelon from the grocer
by hiding it under his shirt

60 pounds heavier
than when i first reached
my full height
in or about 1960,
my goal at this point
is to minimize further damage
by not changing anything,
knowing
that just about every chance
since 1960
has been for the worse, knowing
that, though i may be smarter
now, everything else about me has
deteriorated
since my sixteenth birthday
and i'm not the boy
i used to be

recognizing
that at a certain point in our lives
prospects dwindle
and the good old days of
stealing watermelon from the field
are over and we have to settle
for just looking like a watermelon thief
at the A&P checkout line

has something to do with
things
going around
and coming around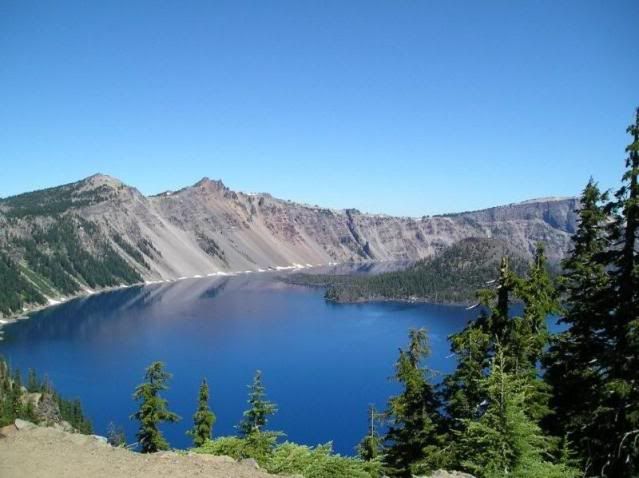 Photo by Dan Cuddy





My next poem is by Laura Kasischke from her book Lilies Without, published by Ausable Press in 2007.

Kasischke is the author of six books of poetry and four novels. Her work has received many honors, including the Alice Fay diCastagnola Award from the Poetry Society of America, the Beatrice Hawley Award, the Pushcart Prize, and the Elmer Holmes Bobst Award for Emerging Writers. She teaches at the University of Michigan in Ann Arbor.



Manna

And what might it taste like? Think

clotted oxygen. Permanent snow. So

many spongy stones, each
containing at its center
the last earthly word of a ghost.

Think of the flesh on an angel's hips, pinched
into morsels. Candied soap. Small
lozenges of condensed foam.
Six seconds of bliss, rolled
in powdered sugar, deep-
fried, rolled again in the white
blood cells of a child,

then left in the shade to multiply.

Yes.
Solid fluff.
Weighted hopes.
Pale
lumps of fresh
heaven, like
some type of old-fashioned candy
your grandmother always remembered
from childhood, and then
searched for all her life,
never found again, but never
ceased to desire: You

find one of those in your pocked
a few days after she dies.






Photo by Dan Cuddy





My next piece is by our friend Stacy Dye.

Stacey has been writing poetry since she was a teenager. She's also been writing radio and television copy since 1979 and does voice overs at a local cable TV station. Her favorite poetry subjects are the human condition and nature. She is a member of the Internet Writing Workshop and Wild Poetry Forum and she has been previously featured in The Camroc Press Review.



The Love Letter

It fluttered through the air
like a parchment butterfly.
The back seal a kiss in
crystalline coral.
Definitely not my color.

Landing face down
next to the bookcase.
The orange hue
of the lips taunted me.
The shade, too familiar.

I bent down, cupped
it gently in my hands
careful not to smudge
the identifying mark.
This one I feared

would be easily classified.
In mere moments I knew -
it was the Lepidoptera Maliciosa.
There would be no lifesaving
visit to the garden today.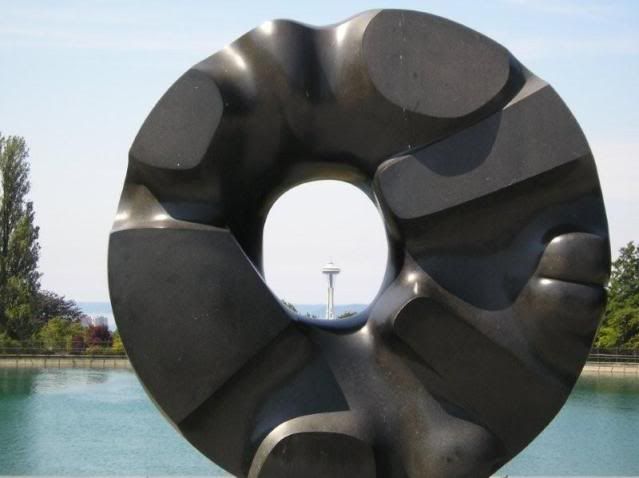 Photo by Dan Cuddy





And, next, I have a poem by Aleda Shirley from her book Dark Familiar, published by Sarabande Books of Louisville, Kentucky in 2006.

In addition to this book, Shirley is the author of Long Distance, published in 1996, and Chinese Architecture, from 1986, which won the Poetry Society of America's Norma Faber First Book Award. She has received fellowships from the National Endowment for the Arts, the Kentucky Arts Council, the Kentucky Foundation for Women, and the Mississippi Arts Commission. She lives in Jackson, Mississippi.



Spliced Solo

One usable track from four all-night sessions
& the solo in that cobbled together from bits & pieces.
But when you hear it the beauty's unbroken;
you don't perceive juncture. For a long time
I didn't understand the point in denying it,

insisting that the fucked-up valedictories of our lives,
the chromatic fiascos of the heart careening on
like weather, for years, are somehow consecutive,
but he did, & vehemently, right up to the noir rebus
of his death. For a long time I didn't understand sin,

its bells of arsenic & snow, though I recognized a jones
for moving on, the seasonal orison to flight
as rhododendron leaves rattle their shredded gold,
or all that he squandered, wading up his looks,
black & white glamour shots left behind

in fleabag hotels for some stranger to toss out
or keep & sell, a lifetime later, on the internet.
As violet's full spectrum appears at dusk,
I hear in the retroactive blunted affect
of his phrasing a voice whispering I mean you,
but he doesn't, he's chain-smoking & talking
long distance to an old flame. Caught in that tine of a tree,
the moon - & in that lunar clamor, a horn or a vocal,
keen enough to metabolize the protein of an angel,
but ending, instead & by mistake, in a minor key.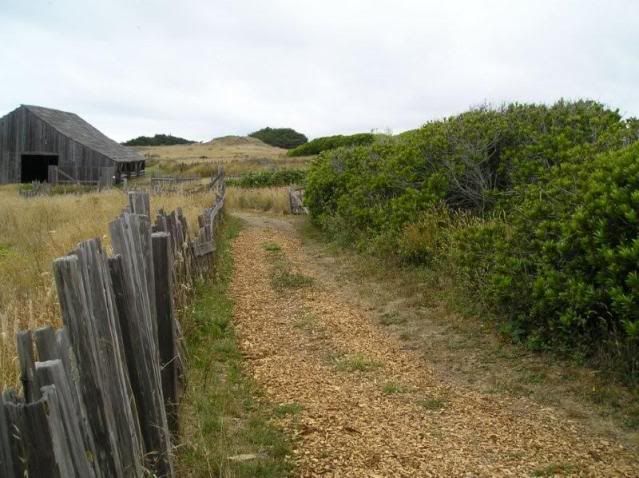 Photo by Dan Cuddy





Understanding religious hierarchy is very important to proper religious practice. As here.



the god of obedient service

i like the way
my cat comes
and stares at me
when her food or water
bowl is empty

silent,
no sound,
just the sharp
intensity
of her yellow
eyes

such
confidence
she shows in
a god
of obedient service
who will sense
her need
and respond -
a little late, perhaps,
but still,
no prayers
required

a lesser god,
this god of excellent
customer service,
among
those on the mount,
greater,
no doubt, than
the god of dog show
triumph,
but not so strong
as the god of don't
burn the pot roast,
but,
still,
welcome, like service dogs,
where many of the greatest
gods,
those nosey,
pushy ones
who always want it their way,
are not

even
us atheists
will welcome into our household
a god
who will find our lost car keys
without
us ever having to admit
our weakness
by asking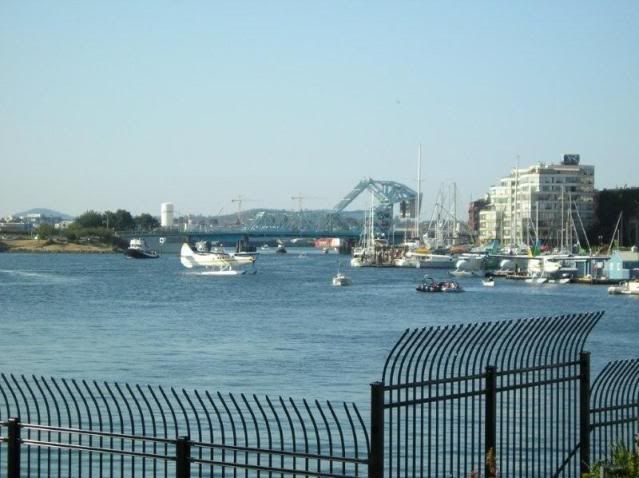 Photo by Dan Cuddy





Here are several short poems by Gary Snyder from his book danger on the peaks, a 2004 national Book Critics Circle Award finalist. My paperback edition was published by Shoemaker Hoard in 2005.

Snyder is th author of sixteen collections of poetry and prose. Since 1970 he has lived in the watershed of the South Yuba River in the foothills of the Sierra Nevada. Winner of the Pulitzer Prize in 1975 and a two-time National Book Award finalist, he has been the recipient of the Bollingen Poetry Prize and the Robert Kirsch Lifetime Achievement Award.

These several poems are from a section of the book titled Brief Years.



Hanging Out by Putah Creek with Younger Poets

Sitting on the dusty
dry-leaf crackly ground,
freeway rumble south,
black walnut shade,
crosslegged, hot,
exchanging little poems


Yet Older Matters

A rain of black rocks out of space
onto deep blue ice in Antarctica
nine thousand feet high scattered for miles.

Crunched inside yet older matter
from times before our very sun

(from a conversation with Eldridge Moores
& Kim Stanley Robinson)


Flowers in the Night Sky

I thought, forest fires burning to the north!
yellow nomex jacket thrown in the cab, hard-hat, boots,
I gunned the truck up the dirt-road scrambling,
and came out on a flat stretch with a view:
shimmering blue-green streamers and a a red glow down the sky -
Stop. Storms on the sun. Solar winds going by.

(The night of the red aurora borealis:
seen as far south as northern California, April 2001)


A Dent in a Bucket

Hammering a dent out of a bucket
a woodpecker
answers from the woods


Baby Jackrabbit

Baby jackrabbit on the ground
thick furry brindled coat
little black tailtip
back of the neck ate out,
life for an owl.


Work Day

They want -
Short lengths of 1" schedule 40 PVC
A 10' chimney sweeping brush
someone to grind the mower blades
a log chain
my neighbors' Spring work.

Chainsaw dust
clay-clod stuck spade
answers from the woods


Asian Pear

the slender tender Asian pear
unpruned, skinny, by the zendo
never watered, ragged,
still puts out fruit
fence broken
trunk scored with curls of bark,
bent-off branches, high-up scratches -
pears for a bear


Cool Clay

In a swarm of yellowjackets
a squirrel drinks water
feet in the cool clay, head way down


Give Up

Walking back from the Dharma-Talk
summer dry madrone
leaves rattle down

"Give up! give up!
Oh sure!" they say


How

small birds flit
from bough
to bough to bough

to bough to bough to bough


Whack

Green pinecone flakes
pulled, gnawed clean around,
wobbling, slowly falling
scattering on the ground,
whack the roof.
Tree-top squirrel feasts
- twitchy pine boughs.


Yowl

Out of he underbrush
a bobcat bursts chasing a housecat.
Crash - yowl - silence.
Pine pollen settles again.


April Calls and Colors

Green steel waste bins
flapping black plastic lids
gobbling flattened cardboard,
far off, a backup beeper


Standup Comics

A parking meter that won't take coins
a giant sprinkler valve wheel chained and locked
a red and white fire hydrant
a young dandelion at the edge of the pavement






Photo by Dan Cuddy





The next poem is by our friend Walter Durk.

Walter says he had Neruda in mind as he wrote the piece.



My Shirt

This morning I dress and notice your fabric,
my shirt, before I button you, before you
cover my chest, my arms,
my vulnerabilities.

the threads - how interwoven they are -
red with a hint of gold, supporting each other
as if they were you and I, love
as if they knew our lives.
but you shirt, are old.
washed and ironed too many times.
your seams are still intact, but your
fabric is thinning. I will wear you still
and make you last, so long as I am able.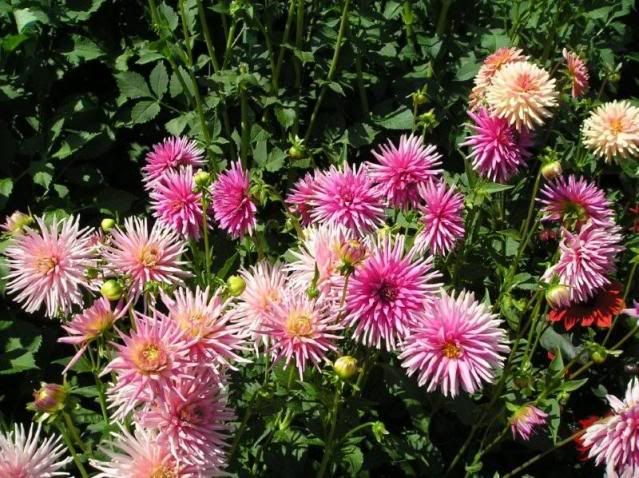 Photo by Dan Cuddy





Here are two poems by Gilbert Sorrentino from his book, Selected Poems, 1958-1980 published in 1981 by Black Sparrow Press.

Sorrentino was born in Brooklyn, New York, in 1929 and lived there and in Manhattan all his life. His published work includes six volumes of poetry, five novels and many critical essays and reviews.



You Are My Heart's Bouquet

Nobody dies of love
or of a broken heart thus
are old songs proved.

They can cause death many ways
howevere. Recall the blues
in which the blues in which.

Ah the silences that grow
out of exact revelations
of contempt. I have heard them.

Only love can cause them
and other instances
of the maladroit.

Prescriptions: adultery,
art, hobbies, tears and sugar
mixed with turpentine.

"Sweet as the showers of rain"
lifts the lyric. Love lives
forever any way you see it.

Showers of rain. It is memory
puts that old foot in front of
that other old foot. Selah.


3 Quatrains

When I say, love, it has
a meaning to it, not

a thing, that is an untruth, a
state, certainly,

"it was hot fishing,"
proclaimed in December

is next to nothing to the
hearer, how can he comprehend

July? yet certainly it
was July, and was hot, as

much as love is when I say
it, hot, that is, but no thing.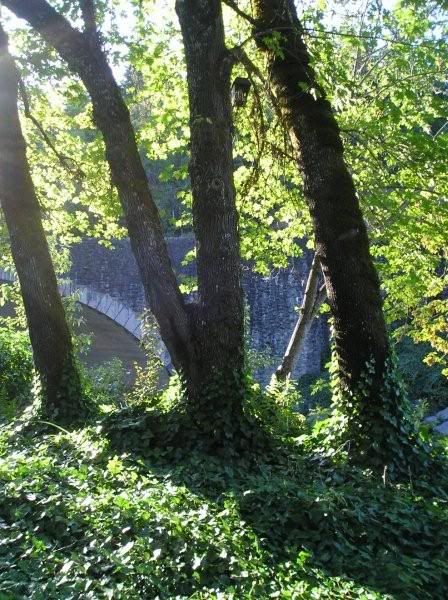 Photo by Dan Cuddy





It still summer, and will be for a while yet. Routine and boring - still there are moments.

Two short poem noticing those moments.



deep summer

sunlight
cracks the window

falls across
the tile floor in bright
shards
of deep summer

blue sky
promises
another day of
cinders


slipping into fall

fresh
breeze
in the morning
speculates
on change just
beyond
the horizon

summer
slipping so slowly
into fall






Photo by Dan Cuddy





Now I have two poems by widely published San Antonio Poet Naomi Shihab Nye from her book, Words Under the Words, published in 1995 by The Eighth Mountain Press of Portland, Oregon.

Nye, a Palestinian-American, is a poet, teacher, essayist and anthologist. In addition to her own collections of poetry, she has also edited several anthologies of poetry from the Mid-East.



Streets

A man leaves the world
and the streets he lives on
grow a little shorter.

One more window dark
in this city, figs on his branches
will soften for the birds.

If we stand quietly enough evenings
there grows a whole company of us
standing quietly together.
Overhead loud grackles are claiming their trees
and the sky which sews and sews, tirelessly sewing,
drops her purple hem.
Each thing in its time, in its place,
it would be nice to think the same about people.

Some people do. They sleep completely,
waking refreshed. Others live in two worlds,
the lost and remembered.
They sleep twice, once for the one who is gone,
once for themselves. They dream thickly,
dream double, they wake from a dream
into another one, they walk the short streets
calling out names, and then they answer.


Telling the Story

In America, what's real
juggles with what isn't:
a woman I know props fabulous tulips
in her flowerbed, in snow.

Streets aren't gold, but they could be.
Once a traveler mailed letters
in a trashcan for a week.
He thought they were going somewhere.
In America everything is going somewhere.

I answered a telephone
on a California street.
Hello? It was possible.
A voice said, "There is no scientific proof
that God is a man."
"Thank you." I was standing there.
Was this meant for me?
It was not exactly the question
I had been asking, but it kept me busy awhile,
telling the story.

Some start out
with a big story
that shrinks.

Some stories accumulate power
like a sky gathering clouds,
quietly, quietly,
till the story rains around you.

Some get tired of the same story
and quit speaking;
a farmer leaning into
his row of potatoes,
a mother walking the same child
to school.
What will we learn today?
There should be an answer,
and it should
change.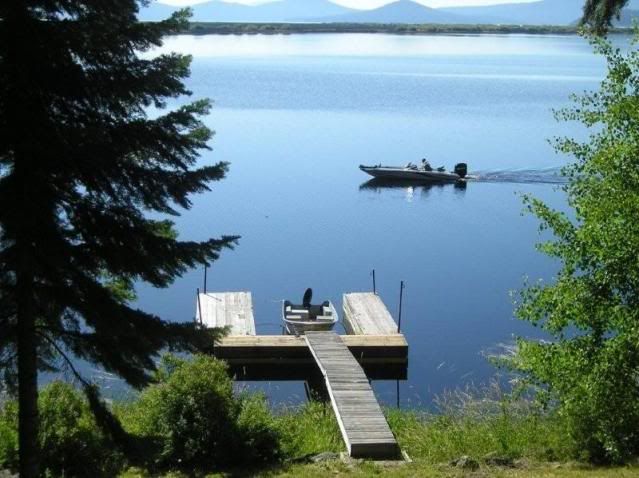 Photo by Dan Cuddy





Here's a poem from one of our three amigos from Hawaii, Cornelia DeDona.

Connie, who has published two books, Meadow Pause and Boogey Fever, lives on an estate nestled beneath the Koolau Mountains.

You can preview them at: http://www.corneliadedona.blogspot.com.



Hormone Flux-Get Me Some Estrogen

A pin ball machine of
metal balls
zigzagging
crashing
colliding
trying to break records
achieve recognition
win contests
plan a murder.
So much to do
meals to plan
guests to invite
classes to attend
volunteer for this
volunteer for that
There are ways
to clean a blood stain
using simple things like
peroxide.
I have to schedule
my day
but I can't remember
where I left my notepad and pen
on the way to preparing breakfast
Did I take my medicine?
Where are the vitamins?
Don't forget to drink lots of water
It's time for the workout
Cut the grass
Write that poem
Coffee, where my coffee?
I look into the mirror.
My reflection
is altered, I don't recognize
the old woman that stares back.
Quick - apply some makeup
before you scare the dogs.
The course re-plotted
over and over again.

My victim
reminds me of
a note that needs writing.
Tumbling forward
avoiding those flippers
up and down
back and forth
through
these days of
detours
and
uncharted
territory.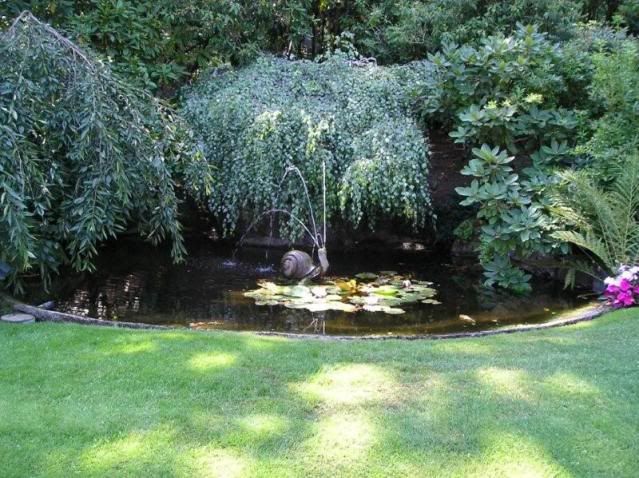 Photo by Dan Cuddy





I have a couple of collections by Lorna Dee Cervantes. This next poem is from one of them, From the Cables of Genocide, Poems on Love and Hunger, published by Arte Publico Press at the University of Houston in 1991.

Cervantes, born in 1954, lives in Boulder, Colorado. Her first book, Emplumada, published in 1981, won an American Book Award. In 1995 she received a Lila Wallace-Reader's Digest Writers' Award.



To We Who Were Saved by the Stars

Education lifts man's sorrows to a higher plane of regard.
A man's whole life can be a metaphor.

- Robert Frost

Nothing has to be ugly. Luck of the dumb
is a casual thing. It gathers its beauty in plain
regard. Animus, not inspiration, lets us go
among the flocks and crows crowded around
the railroad ties. Interchanges of far away
places, tokens of our deep faux pas, our interface
of neither/nor, when we mutter moist goodbye and ice
among the silent stars, it frosts our hearts on
the skids and corners, piles of the dust upon our grids
as grimaces pardon us, our indecision, our monuments
to presidents, dead, or drafted boys who might have
married us, Mexican poor, or worse. Our lives could be
a casual thing, a reed among the charlatan drones,
a rooted blade, a compass that wields a clubfoot
round and round, drawing fairy circles in clumps
of sand. Irritate a simple sky and stars fill up
the hemisphere. One by one, the procession
of their birth is a surer song than change
jingling in a rich man's pocket. So knit, you
lint-faced mothers, tat our black holes
into paradise. Gag the grin that forms
along the nap. Pull hard, row slow, a white
boat to your destiny. A man's whole life
may be a metaphor - but a woman's lot
is symbol.






Photo by Dan Cuddy





I was thinking about how time passes by so fast and you look back, like at the end of a year, and the whole year is a blur, nothing standing out as a moment of clarity. That led to this.



high achiever

i have a compulsion
to achieve
but
just as motion
doesn't equate to
progress
my achievements
rarely rise to the level
of accomplishment

they are passing things

like driving along Interstate 10
at eighty miles an hour
and throwing out a
fruitcake

nothing
anyone wants in the first place
its lose
unremarked and unremarkable

a gain only to a few birds
or maybe
a coyote or armadillo
who will wonder what strange thing
this is
that has dropped out of the sky

i experience the moment
and i move on -
my achievement
the continued moving

i will write this poem this morning
and move on

i will transcribe three poems
for my blog this afternoon
and move on

i will sweep and mop the kitchen
empty the trash under the sink
wash and dry a load of laundry
and move
on

if you ask me
about my favorite movie
or book
or author
or song or composer
i will not be able to answer
though i have favorites
in all those categories

to some
a sign of possible dementia
as i grow older,
but no,
it's just
i moved on
never pausing to remember
their names

details

finding no achievement
in remembering
details

finding more
in the experience of
experiencing
the work

unlike some
who dig deep to find their
gold

i am a strip-miner

a seeker of surface
riches
found and tossed
aside

each day
a day of "achievements,"
all of such little weight
as to be known
to none
but
me

forgotten by me
as i move
on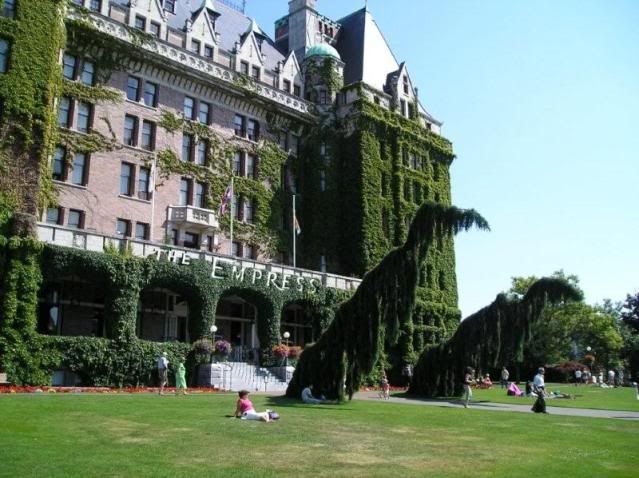 Photo by Dan Cuddy





Next, I have a poem by Ralph Angel from Neither World, 1995 winner of the James Laughlin Award of the Academy of American Poets.

Angel has published in a number of journals and published one book, Anxious Latitudes, previous to this one. His awards, in addition the award for this book, include a Fulbright Fellowship, a Pushcart Prize, and Poetry Magazine's Bess Hokin Prize. He teaches in the writing program at the University of Redlands in California.



The Privilege of Silence

No threats. Not the teaser
this time. finally there is a random God.
And all the filthy laundry we've hung out to dry,
all the fingers we've grown used to pointing,
sneer, backbite, everything that worked
yesterday, nothing a little
breeze won't knock down.

Even wisdom, the pure heart, the woman
who for six days among impatient nurses
choked on water, who knew a full
life when she saw one, who never asked of anybody,
begged for air, was made
to beg for something
she knew she was en route to.

Only the living take things for granted.
The dead don't leave; some part of us
is missing. And we sense
the echo, the wind in our
veins, faces like thin
curtains that let in the light
and let loose our shadows.

Even asleep, in the ancient dance,
we are turning away.
Turning toward the ruckus
of jacarandas. A face in the crowd
that offers itself like early morning,
unknowingly, as we are drawn to it.
More strangely than that.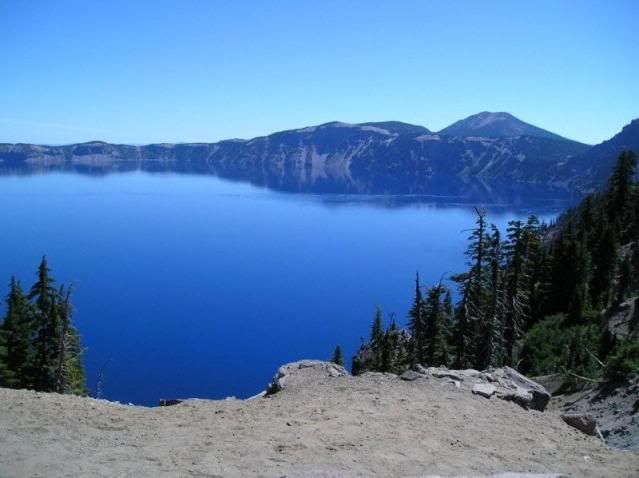 Photo by Dan Cuddy





Here are three short poems from a new friend, Heidi Kenyon.

Heidi is a member of the Internet Writers' Workshop. The mother of three, she lives on Vashon Island in Washington State. Her work has appeared in Gloom Cupboard, Camroc Press Review, cc&d magazine, Poet's Ink Review, and Four and Twenty. She is the editor of Eat Your Words: A Journal of Food Literature.



Hindsight is 20/20

Pretend it's not retinas
you're juggling
sitting on the back of the dammed
electricity of the sea,
grounded
and speaking of nothing in straight lines.
A bird would make a good snack.
It looks like rain.
Out of the shrimp-curl of the tail, staring
at the eye in the mirror, staring back at
you had better be careful
from the tissue of old books
the eye of God is watching, high and
low, in and out, it's found a
part you didn't know was there, black pupils
of the eyes you scratched out and buried beneath a
pine in your mother's forest.


Recession for the Entrepreneur

Iron jaws of the vise
inexorable
Broad expanse of sky
mirror-hard
Payroll looms like
Doomsday
Closing up shop
bitter as bile.


These Fourteen Years

What are you doing in this room?
Just smelling
What are you doing here?
Just sitting, just smoothing the quilt,
just pretending, just forgetting

What's wrong with the mirror?
It's dusty. I should dust it.
Perhaps tomorrow.
What's wrong with the mirror?
It's reflecting wrong, there's something
wrong with it. It's wrinkly.
The quilt in the mirror looks smooth enough.
I just made the bed.
The quilt looks smooth enough.
I didn't have to make it. No one
slept here last night.

He didn't come home?
He never comes home any more.
He didn't come home?
I slept in the guest room.
Are you a guest?
No, I live here.
Are you a guest?
No. I am not yet welcome
where he has gone.
Where has he gone?
We met during the war.
Where has he gone?
No. But I will be following soon.
The quilt looks smooth.
The guest room. I'm not ready.
The quilt.
Perhaps tomorrow night.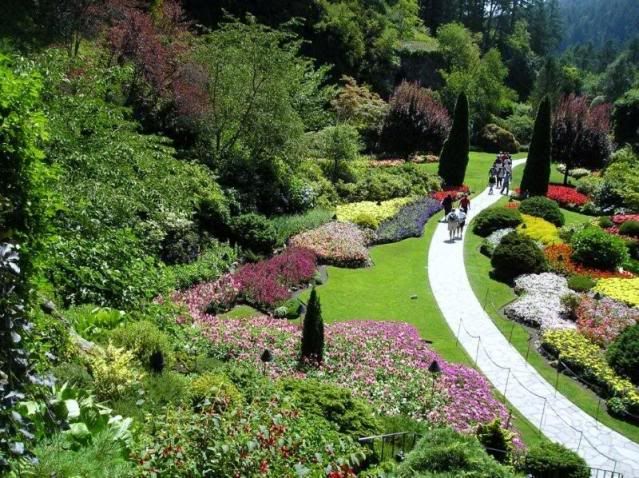 Photo by Dan Cuddy





The poems and critical reviews of Jean-Paul Pecqueur have appeared widely in many of the best journals. He is a graduate of the University of Washington's creative writing program where he was the winner of the Academy of American Poets Harold Taylor Prize.

The next poem is from his book The Case Against Happiness, published in 2006 by Alice James Books of Farmington Maine. At the time the book was published, Pecqueur lived in Brooklyn, where he taught Literary and Critical Studies at the Pratt Institute and English at the City University of New York.



The Only Justice is Love

This morning, driving
through dense waves of sterile
bone-bleaching desert air,
aimless as a repeated mistake,

I swear I felt the globe revolving,
throwing its dying weight around
like a sperm whale in a tidal pool,
spawning some unfathomable suffering.

What was it I had expected?
a sudden reversal?
To shed my skin and emerge radiant,
all gain with no remainder?

On the radio, a blonde voice
was methodically enumerating
the most recent tragedies
to befall some representative village -

more nightmare than paradise -
first drought, then typhoon
bringing down mountains of mud
with a new strain of flesh-eating virus.

Gathering fresh fuel for my daily outrage,
I listen with dreadful glee. Then,
in a rare neural burst, a thought:

Though I'm not ready to love myself,
the only real justice is love.
Just the one burst of some chemical
not quite eternal. And that was it.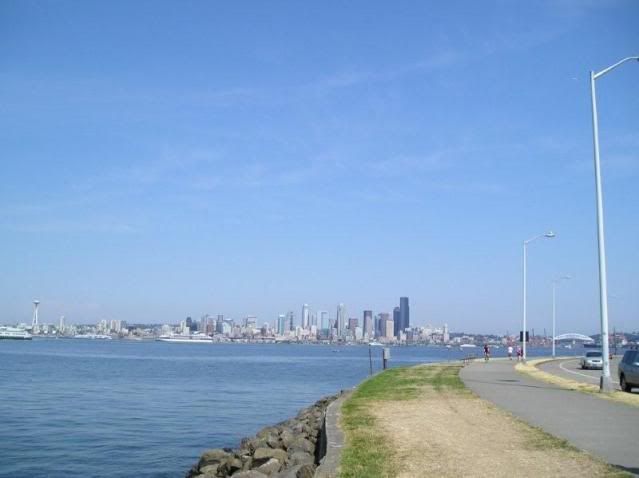 Photo by Dan Cuddy





Did you ever have an idea and think to yourself, geez, what a great idea, then do it, and when you're finished, think, geez, what a lousy idea.

I had one of those days.



about that crazy cat lady action figure

i wrote
a really lousy poem
this morning

it was about
something i saw

it was about
a Crazy Cat Lady
action figure
i saw for sale at the
bookstore - the package
includes the Crazy Cat Lady
action figure
and half a dozen action-figure cats
that, so far as i can tell,
don't do anything

it was a
boring
boring
boring
poem i wrote and i mean
boring
like eating dry
corn flakes
while watching Brady Bunch
reruns
which stands pretty high
on my boring meter

i printed the poem
just so i could burn it

my feeling about this
is
if the best you can do
when writing about something
as weird
and surreal
as a Crazy Cat Lady action figure
is
boring
boring
boring
you should hang up the old laptop
and go read
National Geographic
or something

so that's
what
i'm going to do
this
very
minute

right now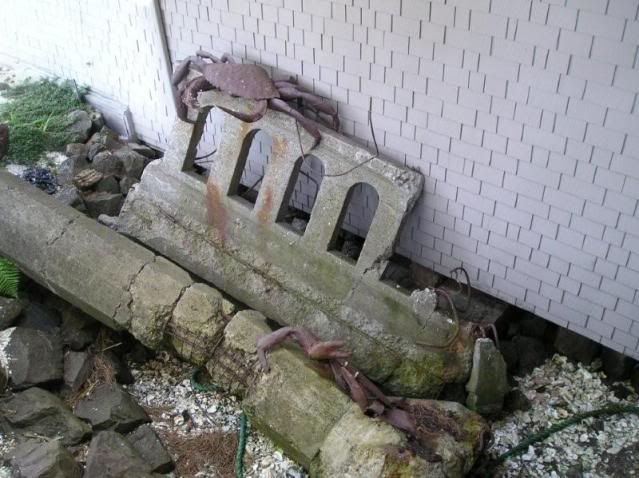 Photo by Dan Cuddy





Time for some fun with e.e. cummings from 50 poems, published originally in 1939, my paperback in 1970 by Grosset & Dunlap.

Here's something you don't see with many poets - the original price when published in 1970, $1.25, my price at the used bookstore yesterday, $3.98.

No titles, of course, on any of the fifty poems. In fact, though the book defines this as fifty poems, my own reading is that it could as easily, even more easily, be read a one poem fifty pages long.

Since I can't do fifty pages here, I'll accept the books definition. I should add that these pieces are not taken in order from the book so the reading of the whole book as one poem is not evident here.



~~~~

as freedom is a breakfastfood
or truth can live with right and wrong
or molehills are from mountains made
- long enough and just so long
will being pay the rent of seem
and genius please the talentgang
and water most encourage flame

as hatracks into peachtrees grow
or hopes dance best on bald men's hair
and every finger is a toe
and any courage is a fear
- long enough and just so long
will the impure think al things pure
and hornets wail by children stung

or as the seeing are the blind
and robins never welcome spring
nor flatfolk prove their world is round
nor dingsters die at break of dong
and common's rare and millstones float
- long enough and just so long
tomorrow will not be too late

worms are the words but joy's the voice
down shall go which and up come who
breasts will be breasts thighs will be thighs
deeds cannot dream what dreams can do
- time is a tree (this life one leaf)
but love is the sky and i am for you
just so long and long enough

~~~~

moon's whis
per
in sunset

or thrushes toward dusk among whippoorwills or
tree field rock hollyhock forest brook chickadee
mountain. Mountain)
whycoloured worlds of because do

not stand against yes which is built by
forever & sunsmell
(sometimes a wonder
of wild roses

sometimes)
with north
over
the barn

~~~~

the way to hump a cow is not
to get yourself a stool
but draw a line around the spot
and call it beautifool

to multiply because and why
dividing thens by nows
and adding and (i understand)
is how to hump a cows

the way to hump a cow is not
to elevate your tool
but drop a penny in the slot
and bellow like a bool

to lay a wreath from ancient breath
or insulated brows
(while tossing boms at uncle toms)
is how to hump a cows

the way to hump a cow is not
to push and then to pull
but practicing he art of swot
to preach the golden rull

to vote for me )all decent mem
an wonens will allows
which if they don't to hell with them)
is how to hump a cows

~~~~

!blac
k
agains
t

(whi)

te sky
?t
rees whic
h fr

om droppe
d
,
le
af

a:;go

e
s wh
IrlI
n

-g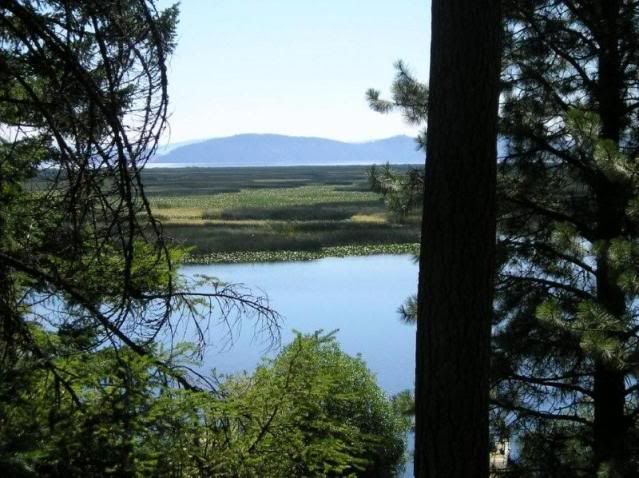 Photo by Dan Cuddy





I used excerpts from a major work by Russian poet Osip Mandelstam in last week's "Here and Now." Reading about the poet made me think.



Reading Osip Mandelstam

Only in Russia is poetry respected - it gets people killed. Is there anywhere else where poetry is so common a motive for murder?
...Osip Mandelstam

So
strange
it seems to me
and poets like me

to know there was
a time and place where
writer's block
was a poet's best friend
and key to his
survival


and
still there is
today


Mandelstam died in 1938 in transit to a Soviet labor camp.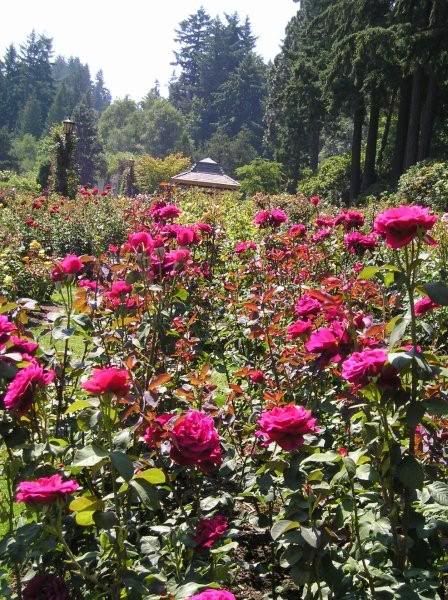 Photo by Dan Cuddy





Thanks again to Dan Cuddy for his photos and his poems and thanks to all the other poets as well (I don't do that often enough).

Until next week, remember all the work in this blog remains the property of its creators, except for such as was personally created by me. The blog itself is owned and produced by me. I release any part of that part personally created by me to anyone who might want it.

Just spell my name right when you credit me...allen itz.