Gaia Says - Enough!
Thursday, August 20, 2009


IV.8.3.





I have to take a drive to Austin tomorrow, so I'm posting early - earlier than my usual early becaue I don't want to miss my NCIS reruns tonigh. I allow myself one television program at a time. Right now it's six years of NCIS reruns. In a couple of weeks, it'll be bye-bye NCIS and hello Dexter.

That important piece of information out of the way, there'll be no more fanfare or prelims this week - straight to the business at hand instead.

I have for you this week a couple of old favorites of mine, as well as a couple of poets new to my library that I'm reading for the first time.

Here's the mix.




Blais Cendrars
Tampa
Bungalow
Vomito Negro
Spanish Ruin
Golden Gate
Oyster Bay

Joseph Milford
shards the light threw off

Osip Mandelstam
from Stone

Me
it's hot

Paul Kane
A Whiter Shade of Pale
Two Liners

'Ilima Stern
Adding a Little Excitement To My Day

Charles Bukowski
In Search of a Hero

Me
crackpots of the world unite

Joanna Weston
The Leap
Tuscany

Me
dimensional strife

Walter McDonald
Faraway Places

Kevin McCann
The Medicine Man Explains...
The Firekeeper's Tale

Me
apathy











I start this week with poetic notes from my favorite traveling companion, Blais Cendrars, who apparently spent several years of his life just traveling the world, seeing all, appreciating all, enjoying all.

Cendrars, born Frederic Louis Sauser in 1887, lived until 1961. He was a Swiss novelist and poet naturalized French in 1916 and a writer of considerable influence in the modernist movement.

His writing career was interrupted by World War I. When it began, he and Italian writer Ricciotto Canudo appealed to other foreign artists to join the French army in battle. He himself joined the French Foreign Legion. He was sent to the front line in the Somme where he was in the fight from mid-December 1914 until February 1915. It was during the bloody attacks in Champagne in September 1915 that he lost his right arm and was discharged from the army. He described his military experience in the books La Main Coupee ("The Severed Hand") and J'ai Tue ("I Have Killed"). After the war, he became involved in the movie industry in Italy, France, and the United States. Needing to generate sufficient income, after 1925 he stopped publishing poetry and focused on novels and short stories.

During World War II, his youngest son was killed in an accident while escorting American planes in Morocco. In occupied France, the Gestapo listed Cendrars as a Jewish writer of "French expression."

In 1950, he ended his life of travel by settling down on the rue Jean-Dolent in Paris, across from the La Sante Prison. There he collaborated frequently with Radiodiffusion Francaise. He finally published again in 1956. The novel, Emmene-moi au bout du monde!..., was his last work before suffering a stroke in 1957.

In 1960, Andre Malraux bestowed upon him the title of Commander of the Legion d'honneur for his wartime service. A year later, he also received the Paris Grand Prix for literature. He died soon after.

The next five poems were written during Cendrars' travels in the American South. They are from the book Blaise Cendrars -Complete Poems, published by the University of California Press - Berkeley in 1992. The poems were translated by Rod Padgett.



I. Tampa

The train has just stopped
Just two passengers get off on this broiling end-of-summer morning
Both are dressed in Khaki suits and pith helmets
Both are followed by a black servant who carries the baggage
Both glance absentmindedly at the distant houses that are too white at
the sky that is too blue
You see the wind raising swirls of dust and flies pestering the two mules
harnessed to the only coach
The driver is asleep his mouth open


II. Bungalow

It's small but quite comfortable
The flooring is held up by bamboo posts
Vanilla plants climbing all over
Angola peas
Jasmine
Above which bursts magnolia and poinciana flowers

The dining room is designed with the sense of luxury characteristic of
Carolina Creoles
Big chunks of ice in yellow marble vases keep the room deliciously cool
The plates and crystal sparkle
And behind each guest stands a black servant

The diners take it slow and easy
Stretched out in rocking chairs they surrender to the softening climate
At a signal from his master old Jupiter brings out a little lacquered stand
A bottle of sherry
an ice bucket
Some lemons
And a box of Havana cigars

No one spoke
The sweat was steaming down their faces
It was absolutely still
In the distance the loud croaking laughter of the bullfrog which
abounds here


III. Vomito Negro

The pretty gardens and woods are all behind us
It's a bare and dismal plain with an occasional
Stand of bamboo
A stunted willow
A windblown eucalyptus
Then marshland
You see the yellowish smoke
This gray fog along the ground continually quivering
With thousands of mosquitoes and the yellow breath of rotting muck
There are some places where even the blacks can't live

On this side the bank is lined with big mangroves
Their tangled roots plunge into the sludge and are covered with clusters
of poisonous oysters

The mosquitos and poisonous insect form a thick cloud over the
stagnant water
Beside harmless bullfrogs you see incredibly fat toads
And the famous hoop snake which chases its victims as friskily as a dog
There are stagnant pools teeming with slate-colored leeches
Hideous scarlet crabs playing around sleeping caymens
In the spots where the ground is hardest you meet gigantic ants
Thousands of them all voracious

On these stinking waters in the poisonous muck
Flowers bloom with a stunning scent a heady and persistent smell
Bursts of blue and purple
Chrome leaves
Everywhere
The black water is carpeted with flowers next to which will protrude the
flat head of a snake

I walked through a thicket of big mimosas
They parted in front of me as I went
Their branches moved aside with a small swish
Because these trees have a sensitivity almost a nervous system
Among the jalap vines full of talking blossoms
Big pink and gray birds on long thin legs feasting on crusty lizards fly off
with a great beating of wings as we approach
Then giant butterflies the color of sulfur of gentian of heavy-duty oil
And really big caterpillars


IV. Spanish Ruin

The nave is in the 18th-century Spanish style
It is all cracked
The damp vault is white with saltpeter and still bears some traces of gold
leaf
The lantern beams fall on a mildewed painting in the corner
It is a Black Madonna
Thick moss and poisonous stripe dotted beaded mushrooms cover the
stone floor of the sanctuary
There is also a bell with some Latin inscriptions


V. Golden Gate

The old grillwork provided a name for the establishment
Iron bars thick as a wrist which separate the drinkers from the counter
where bottles of every kind of alcohol are lined up
Back when gold fever was at its height
When women from Chile or Mexico were auctioned off right and left
by slave traders
All the bars had grillwork like this
And the bartenders came with a drink in one hand and a pistol in the
other
It was not uncommon to see a man killed because of a drink
It's true the grillwork has been left there for show
Just the same the Chinese come in for drinks
Germans and Mexicans
And also a few Kanaks of little steamboats loaded with mother-of-pearl
copra tortoise shell
Chanteuses
Atrocious makeup bank tellers outlaws sailors with huge hands


VI. Oyster Bay

Canvas tent and bamboo chairs
Now and then on these deserted beaches you see a hut with a palm roof
or the skiff of a Black pearl driver

Now the country is completely different
As far as the eye can see
The beaches are covered with shining sand
Two or three sharks are sporting in the wake of the yacht
Florida slips below the horizon

You take a golden Regalia from the ebony end table
You break it off with your fingernail
You light it voluptuously
Smoke smoker smoke smoke spirals away


Cendrars is another poet, like Whitman, who is very hard for me to put away once I begin.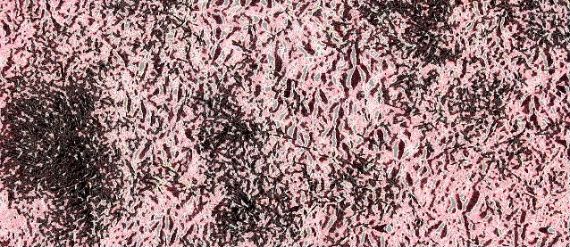 I have a first-time friend of "Here and Now" this week, Joseph Victor Milford, who I hope we'll see much more of in the future.

Joseph says he was born in Alabama by the banks of the Chatahoochee River. After growing up in the south, he attended The University of West Georgia where he studied with poet Donald Platt while receiving his degree in English and Philosophy. He then was accepted at The Iowa Writers' Workshop where he received his Master of Fine Arts in Poetry. He currently resides in rural Georgia, teaching full-time at Georgia Military College. His collected works, Cracked Altimeter, Volumes I, II, and III: Collected and Selected Poems, 1990 - 2005 have recently been published by BlazeVox Press.

Here's his poem.



shards the light threw off

i have three classes
to teach tomorrow
and two of them
are tests

*

it's broken about us
most good things trickle away
or wash ashore
we use the remnants
of ancient vessels and vehicles
to collect the words and fossils
we make equations to quicken time
i am bored with most of my colleagues
i wait for my first real teacher
as i learn to listen
so i will be ready to be found
i hope you do too with your awesome skills
temper your missiles with grace
that in itself will turn the arrows to swans
landing on water with ripples
and not in flesh with bloodsport

*

i will learn
what i knew
one day
again
and forget
the anger that taught me
to look

*

i am more satisfied than cardboard in a landfill
i am more full than all worms
i am now a viola in the universe's hands
it tickled with trial and tribulations at first
i laughed at being a mortal fizzle
while shitting myself and rose from dung
with mortar and pestle
found the thing to grind
syncopated it
in good time

*

my wife sleeps from being overwhelmed by herself.
i see it at times.
i usually sleep from being overwhelmed by other things.
i am jealous of her.
my child sleeps because she sleeps when she does.
we need to learn as much as possible from her.
it's funny, around my daughter, i never feel jealous.
i feel joy. what i saw in my wife's face through pain
while my hand shook cutting the cord. purity i and we tend to forget.

*

i broke my finger on your bone under your
flesh and can't play my guitar but can type this

*
i never spun so hard while sitting still
until i met your strong steel eye

*

flesh
is hilarious
considering
what we do
inside
of it

*

the drums only signal
the stories of first and last
at times you forget these
you only listen to the strings and pipes
remember the taut skins
and you will know
how to come home

*

wait for sitars
for you hear them an instance
before all becomes one

*

bones...my bones
you sing with metals and crystals

please old boys sing louder to me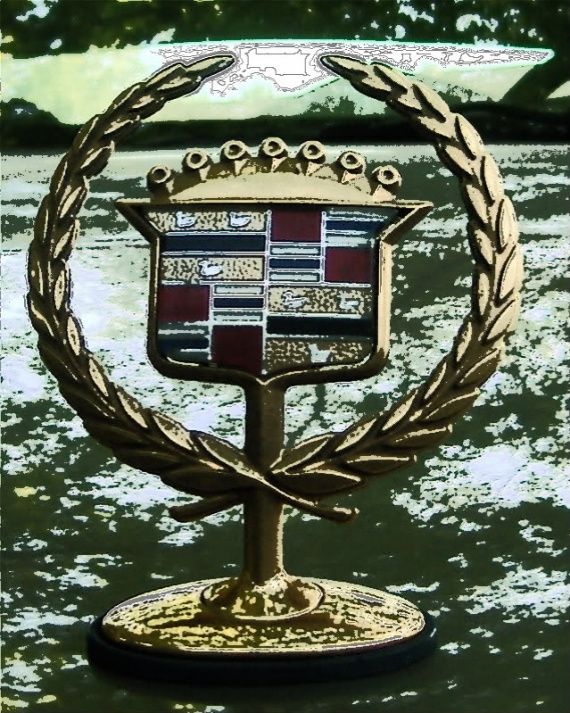 Next, I have several selections from the book Stone, a collection of poems by Osip Mandelstam. The first of the 81 poems in the book was written in 1908 and the last in 1915. The book was first published in 1913, then published in a greatly expanded second edition in 1916. My paperback copy was published in 1997 by Harvill Press. It is a bilingual book, the original Russian and the English translation, by Robert Tracy, on facing pages.

Mandelstam was born in Warsaw in 1891 to a wealthy Jewish family. Soon after Osip's birth, they moved to Saint Petersburg. In 1900, Mandelstam entered the prestigious Tenishevsky school, which also counts Vladimir Nabokov and other significant figures of Russian (and Soviet) culture among its alumni. His first poems were printed in the school's almanac in 1907.

In 1911 after two years at the University of Heidelberg, he went on to study at the University of Saint Peterburg. After moving to Moscow in 1922, Mandelstam's nonconformist, antiestablishment tendencies were not heavily disguised, and in the autumn of 1933, they broke through in form of the famous "Stalin Epigram." Described by many as a "sixteen line death sentence," the poem, sharply criticizing the "Kremlin highlander." Six months later, Mandelstam was arrested.

He received an unusually light sentence of internal exile and in the years following this first arrest, he would (as was expected of him) write several poems which seemed to glorify Stalin.

But in 1937, at the outset of the Great Purge, the literary establishment began a systematic assault on him in print - first locally, and soon after that from Moscow - accusing him of harboring anti-Soviet views.

Early the following year, Mandelstam and his wife received a government voucher for a vacation not far from Moscow and upon their arrival in May 1938, he was promptly arrested again and charged with "counterrevolutionary activities." Four months later, Mandelstam was sentenced to five years in correction camps. He died in a transit camp that same year of an unspecified illness.

A quote from Mandelstam might stand for many Russian poets during the years of oppression. "Only in Russia is poetry respected," he said, "it gets people killed. Is there anywhere else where poetry is so common a motive for murder?"



Here are several short entries from Stone.


1.

A tentative hollow note
As a pod falls from a tree
In the constant melody
Of the wood's deep quiet...
1908


5.

More delicate than delicacy
Your face,
Whiter than purity
Your hand;
living as distantly
From the world as you can
And everything about you
As it must be.

It must all be like this:
Your sorrow
And your touch
Never cooling,
And the quiet catch
Of not complaining
In the things you say,
And your eyes
Looking far away.
1909


13.

The snowy hive more slow,
The window
a crystal more clear,
A turquoise veil lies on a chair
Carelessly thrown.

The gauze dazzling itself so much,
Caressed by its own soft glow
It lives in summer, as though
It never felt winter's touch;

And though ice diamonds glide
In the eternally frozen stream,
Here flickering dragonflies gleam,
Alive but an hour, blue-eyed
1910


27.

Oh sky, sky, I'm going to dream about you!
It can't be that you've gone completely blind,
That the day, like a sheet of blank paper, has burnt through
Leaving only a little smoke and ash behind!
1911


29.

I hate the light that shines
From the monotonous stars.
Welcome back, old obsession of mine -
Tower that thins to an arrow of spire!

Stone, become a web,
A lace fragility:
Let your thin needle stab
The empty breast of sky.

My turn will come yet -
I feel the wings spreading.
So be it - but where is the target
Where living thought's arrow is heading?

Perhaps I will come back here
When my path and my time both fade:
I could not love there
And here I am afraid...
1912


45.

...The courage of midnight girls
And meteors in reckless flight;
A tramp clutches my coat - do I have
The price of a bed for the night?

Tell me who will deaden
My consciousness with wine,
If reality is Peter's creation:
The granite, the Bronze Horseman?

I hear the salute from the fort
And I notice how warm it grows;
They could probably hear the report
There in the cellars below.

And beneath the incoherence
of my feverish brain
Are stars and talk that makes sense,
The wind west off the Neva again.
1913


62.

Orioles in the woods, and the only measure
In tonic verse is to know short vowels from long.
There's a brimming over once in each year, when nature
Slowly draws itself out, like the meter in Homer's song.

This is a day that yawns like a caesura:
Quiet since dawn, and wearily drawn out;
Oxen at pasture, golden indolence to draw
From a pipe of reeds the richness of one full note.
1914


73.

The fire tongues
My dry life away;
No more stone songs,
I sing wood today.

It is light and rough,
From one piece, no more;
Both the heart of the oak
And the fisherman's oar.

Drive piles more firmly in,
Hammers, pound tight,
O wooden heaven
Where all things are light
1915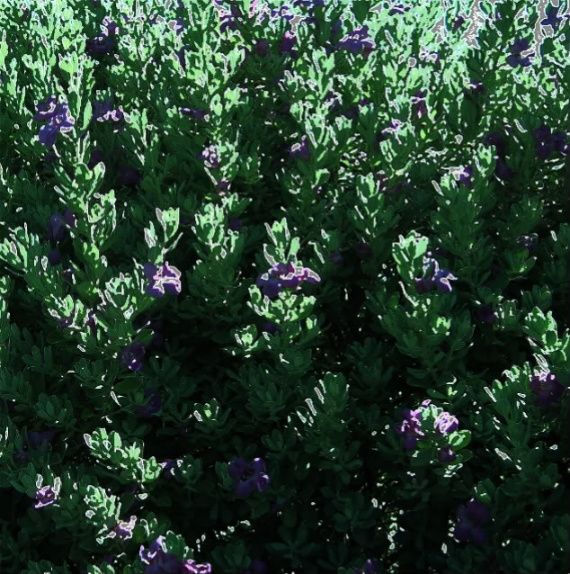 Have I mentioned this before? The weather has really been lousy this summer.



it's hot

i remember
stepping off a cold C-140
Air Force transport
in Saudi Arabia in May, 1968,
to a hot blast of desert
wind like the Devil's breath
at the gates of hell

it's been
like that here this summer,
just as hot and just as dry

as we inch toward mid-August,
normally the hottest part of the year,
we are actually cooling just a little,
like,
a nice breeze last night, not
a cool breeze, but at least a stirring
of the air that has been dead
in its stillness for months

there is hope
for summer's ending

~~~~

i always have trouble with heat

born with a higher than normal
metabolism my body temperature
is always a little higher than normal

i sweat
when others are reaching
for their sweaters

i have no idea
why i live where i do,
where summers seem endless
and winters are lost in an eye-blink

except it's where i've always lived

and maybe i'm too old to live
anywhere else

~~~~

i've always envied old people
who always have a chill

it's been a bright spot for me -
something to look forward to amid
the infirmities of age

i always think
at every birthday
that their affliction will soon be mine

but,
so far,
i seem immune

~~~~

i've been thinking, lately,
that my problem may not be
with heat, per se, but with my
aversion to change

if this place makes me miserable
most of the year,
why don't i just leave?

it's not a fear of the uncertainties
that keeps me here,
but the absolute certainty
that change cannot be an isolated event,
but the beginning of a chain of events,
one leading to another, and the further down
the chain of events you go, the more
likely disaster waits

for example,
i went to my normal, my safe and normal,
breakfast place this morning, seeing when
i walked in that my normal table was available
but allowing myself to be convinced
by the hostess that i should be daring
and go for a different table
which led to the next daring decision
to try, for the first time, their Greek Fritada,
two eggs in omelet form
with sun-dried tomatoes, asparagus,
artichoke hearts and Greek goat cheese,
and, going for broke,
having strayed so far from my normal
gustatory habits, orange marmalade jam
for my sourdough toast

the outcome was a string of disasters,
like falling dominoes, beginning
with my decision to change tables -
the new table was in a hot spot in the room,
the fritada was excessively green, not a good color
for eggs, and the orange marmalade was just as
disgusting as i had always assumed it was

so, move and start a chain of events
that would, i know, inevitably move me
to a place even worse than where i am?

not a chance

i know how these things work,
and the misery
i know is better than the misery
i don't

meanwhile,
things are looking better here,
temperatures only at 101 yesterday

i'll just continue to hope
these positive trends will continue
and things will get better here
before i die
and fry
in the desert desolation
of what used to be
my back yard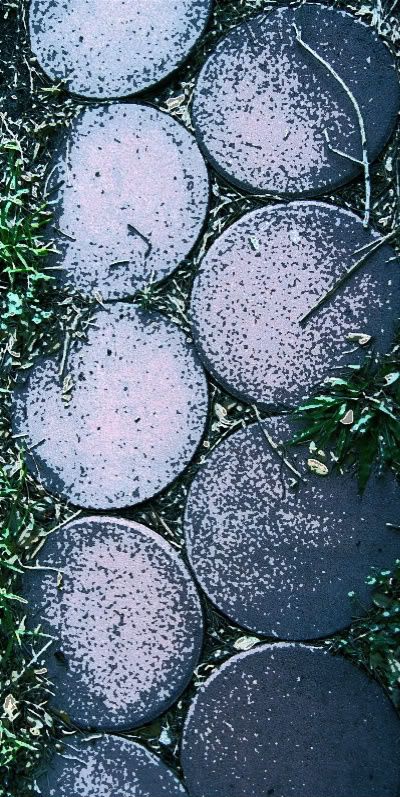 Next, I have a wry piece of remembrance by Paul Kane from his book Work Life, published by Turtle Point Press in 2007.

Kane is the author of three collections of poetry The Farther Shore, Drowned Lands, and this one. His other publications include a critical study of Australian poetry, an edition of Ralph Waldo Emerson's poems, a collaboration with the photographer William Clift, and several anthologies. A recipient of fellowships from the National Endowment for the Humanities and the Guggenheim Foundation, he has also been awarded Fulbright and Mellon grants. He teaches at Vassar College.



A Whiter Shade of Pale

"...although my eyes were open"

In '68 I sported a Panic Button on my blazer -
pushed, it read, "Things will get worse before
they get worse." After the assassinations, I threw
it away. On edge, we were now living on the edge.
Across the hall, Drexler, the quiet kid from Belgium,
played Procol Harum full blast whenever
he left the room, the door wide open.
Conformity consisted of learning "how to think
for ourselves," but we knew one another by our
oddities, while the teachers knew us for out failings.
That year, falling love sent me stumbling backwards -
the real fall came later, when Signe took up with Ramseur,
the handsome hockey star who insisted we arm wrestle
because I could hit a ball farther than he.
My roommate, Leep, the math genius from Menlo Park,
was California cool; Arader, a Main Line Mensa
miles gloriosus; Schiffer was pure New York.
I tried making a virtue of my virtues
but when I puzzled things out, the pieces never fit.
Prep school prepares you to succeed, but no one
prepared us for success - that was a blank
we would have to fill out on our own, or not,
like Drexler's empty room blaring "A Whiter Shade of Pale."

Not long ago, I heard that song again by chance
on the radio, and these memories welled up
quick - a pool in a clearing, spring-fed
and coruscating. Those pieces of the past
coalesced suddenly into a whole -
beyond the pain of nostalgia or wistfulness
for lost youth: a presence, instead, and intensity
so tensile the insight stretches out past
the instant of its moment - as when you
are perfectly happy or in complete despair.
And in the midst of it, I thought of Drexler
and wondered about the song haunting the radio,
about why he did what he did and why it affected
me so much then and now decades after.
"Whatever happened to Drexler?" we ask, as if
we could say what it was that had happened to us
from a point of view outside ourselves.
Two days later - no, thirty-six years later - I got
an email from Drexler reading, "Remember me?"


Two-Liners

My Father's Neuropathy

I staggered out of a lot of bars, he says,
but never into one before.

Poetic License

"Live Free or Die!" cries New Hampshire;
"First in Flight," North Carolina demurs.

Sign on an Upstate Jail in Winter

Any prisoner not back by six o'clock
will be locked up.

Sign on an Upstate Farm

Anyone found here at night
will be found here in the morning.

National Pastime

Football will supplant baseball when we
start wearing helmets on the street.

Cliched

Give him enough rope
and he'll hang you.









I used a couple of short poems by our friend from Hawaii, 'Ilima Kauka Stern, last week. Now here's another one.

'Ilima, a retired educator, has taught creative writing at a women's prison on O'ahu for five years. Through a prison writing project, she has helped inmates publish five editions of their work in Hulihia. Her own work has appeared in Rain Bird. She divides the rest of her time between writing, teaching hula, and the study and practice of Hawaiian spiritual traditions. Ms. Stern lives in Kailua with her family



Adding a Little Excitement To My Day

Ascending Lanihuli, approaching the pali tunnels,
the wipers are on, keeping up with the rain,
which is not a downpour, more like a steady heartbeat,
the remnants from tropical storm, Felicia.
I'm on my way to visit a friend in Honolulu, as I've done
in days past, but today the weather is a bit of a
challenge. Just before the first tunnel, I realize
I'm driving through low-lying clouds. I'm thinking,
it's almost like fog, wow, fog in Hawai'i. Into the tunnel,
into the gray mist, and out in between tunnels, the
entrance to the second tunnel is completely obscured.
My heart skips a beat. The mist is fine, though, so
I slow down and find my way through. Outside the
second tunnel, in the grandeur of Nu'uanu, a curtain
of misty rain sweeps across my vision from left to right.
I'm entranced and enthralled. Thank you, Felicia, for
adding a little excitement to my day.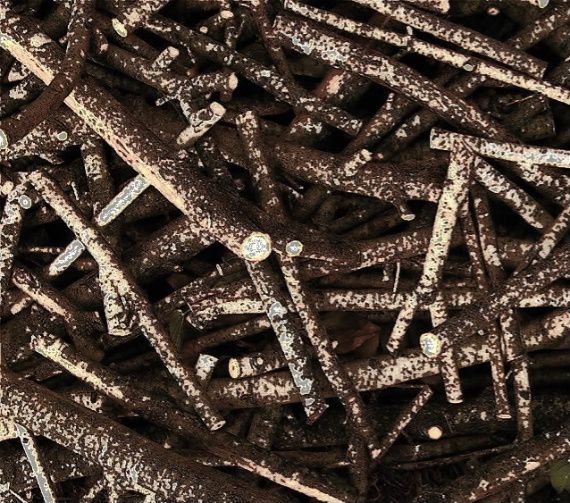 Charles Bukowski is many things, mostly things I like, but he is rarely really funny. This poem, from the collection, New Poems, Book 2, published by Virgin Books of London in 2003, is really funny, though I suspect not everyong will enjoy the humor of the self-parody and his casting a satiric look at his own image. But, I did.



In Search of a Hero

as far as literature is concerned,
for a while it was Hemingway, then I noticed that his writing was imitating itself, he was
not really writing anymore.

as far as sex is concerned,
I began quite late and being fully rested
I gave it a roaring start, learning more from each
woman
and applying it in all its fulsome aspects to the next,
awakening
in strange bed after strange bed (and then back in
some old
beds) looking out the window in the morning to
check
on my car parked outside - and remembering that
there was
another woman for later that day and maybe even
another one that
night.
dinners, lunches, walks in the park,
walks by the sea, sometimes unexpectedly a brother,
a son, an ex-husband and, once, a current husband.
I knew of nobody with as many girlfriends as I had
who was drinking as hard at the same time.
I was penniless and stupid
and almost without reason.
I'd return now and then to my tiny dirty room
to find wild notes under
my door in an the mailbox from
anxious females.
I had no time to respond and some then became
enraged,
trashing my automobile, breaking into my
room, destroying everything in sight, female
hurricanes from hell,
and the phone rang without pause throughout
all this carnage, curses, wails, hang-ups, callbacks,
threats of love, threats of death, and if I took
the phone off the hook for a bit, soon the sound of
a racing motor, the screeching of brakes
and then a rock thrown through the window.
3 times there was an attempted murder
despite the fact that
I was old and ugly, worse than poor,
often without even toilet paper in
the bathroom. but somehow
in my demented state
I became my own hero.

I'd go into Black bars,
I'd go into biker bars,
I'd go drunk into Mexican bars,
I'd go anywhere,
I'd spit into the eye of God and
even into the face of the devil.
then I'd wake up somewhere
with someone new
in the morning
and the sun would be
shining
as if for me alone.

I bought the cheapest junk cars
off the lots
and drove them to Caliente, to
Mexico,
the woman saying
"Jesus, you're driving this thing
like a maniac!"
I'd squander my meager dollars at the race
track
with bravado
as if all the gods were
on my side.

it all ended
some place, somewhere
in a small
room in downtown L.A.
I was there with this beautiful
girl with long hair, so
young, such a fine body, such
long long hair, it was almost all
too much. I think it began
in a bar downstairs or around
the corner and it was
arranged that i was to have
sex with this child of
unbelievable beauty
but there
was also a large heavy Mexican
woman there, even
uglier than I and I turned to her
and said, "you can leave the
room now."

"I stay," she said. "I make sure
you not hurt her."

Christ, she was ugly.
the cheap flowers on
the wallpaper bloomed and
blossomed at me.
I wanted the obvious to be
obvious.

I looked at the ugly woman.
"I don't want her," I heard myself say,
"I want you."

"huh?"

"I'm going to fuck you!"

i rushed at her,
noticing at the same
time that the beautiful girl on
the bed was not moving, was not interested,
was not saying anything.

the big woman was
stronger than I,
she fought me off,
it was a
battle, I reached for her
breast,
I tried to kiss her
wretched
mouth
but she was full of
refried beans and
good
old-fashioned strength,
we banged against the
dresser,
spun around,
she shoved me away,
I crashed against the wall,
she rushed at me
and swung a heavy arm at
the end of which was attached
a metal claw I
had not noticed,
no hand, just this gleaming,
metallic, dangerous
claw.
I ducked under the claw
and she swung again.
I leaped aside and
ran to the door to find
it shut tight.
I ducked under the swinging
claw once more.
you have no idea how it
glinted, glinted in the
cheap light that
illuminated that heartless
room.
I flung open the door and
ran own the stairway
and she chased me down
and I ran out into the street,
I ran and I ran
and when I looked around
she was gone.
and then luckily for me,
unlike so many other nights,
elsewhere and everywhere,
I remembered
exactly where I had parked
my car.

the albatross is a fake,
the universe is a shoe,
there are no heroes,
there is only a mouse
in the corner
blinking its eyes,
there is only a corner
with a blinking mouse,
two toads embrace
what's left of the sun
as the monkey
manages a tired
smile.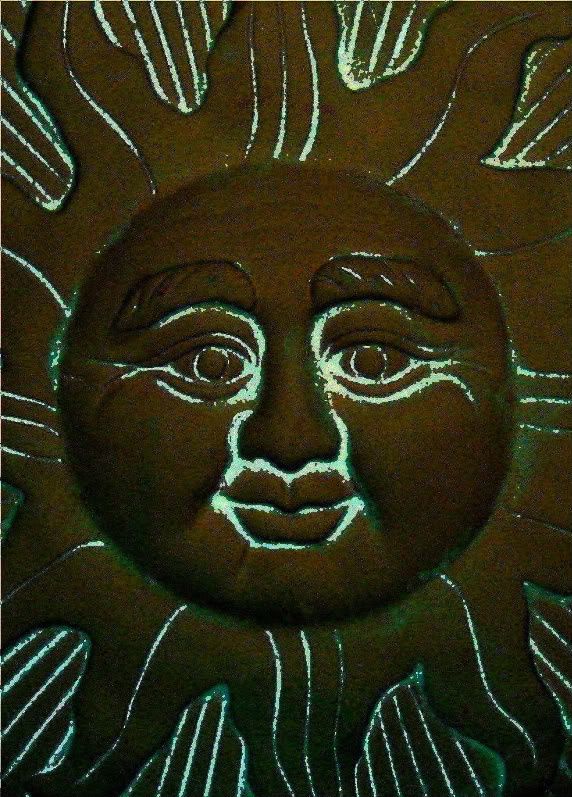 Everyone should have a retirement plan. Here's mine.



if you don't hear from me again

stopped
at the supermarket this morning,
cashed in my jar of pennies -
twenty dollars and ninety one cents,
i spent the ninety one cents
all at one place
and put the twenty dollar bill
in a envelope
that will rest at the bottom
of the penny jar, waiting to be joined
in six months or so
by another twenty dollar bill

dollar a day
they say
a million days - a million dollars

it's what you might call
a long term savings
plan
which i will stick to
unless
i win the lottery

~~~~

checking my email
as i drink my latte at Borders,
i discover
notice that due to my dedicated
and diligence service
as a customer
i am awarded a forty percent
off purchase price of any book
in the store
coupon

since i am on the last fifty
pages
of my current book,
this is a timely return
on investment

deciding
when i turned sixty-five
that i no longer had time
to wait for the paperback
editions
of books i wanted to read,
and reading
as i do
a couple of books a week,
my monthly literary bill
has skyrocketed
leaving me to consider
a forty percent off coupon
a major coup

another sign
that, even though
it's not even noon yet,
my fiscal and monetary condition
is on the rise

~~~~

i bought a lottery scratch-off card
when i sold my pennies

i haven't checked it yet to see
if i'm a winner

i'm putting it off
cause
this could be the one
that puts me over the top
and i don't want to become rich
before i have a chance
to prepare myself
for a life of wealth and leisure

if you don't hear from me again
you should know
it's because i've passed on
to a better
place -
a little villa
on the coast of Spain
perhaps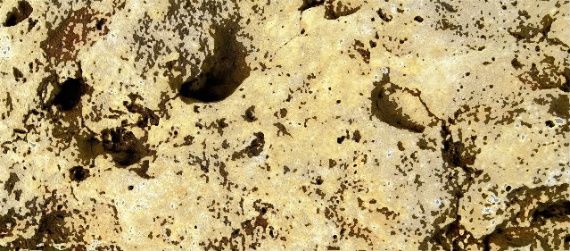 The next poem is by Mark Doty, from the anthology, A Day for a Lay, a Century of Gay Poetry, published by Barricade Books of New York City in 1999.

Doty was born in 1953 in Tennessee. He is a National Book Award winning poet and memoirist. He earned his Bachelor of Arts from Drake University in Des Moines, Iowa, then received his Master of Fine Arts in creative writing from Goddard College in Vermont. He has written twelve books of poetry and three memoirs.

He lives in New York City, and Fire Island New York. He was the John and Rebecca Moores Professor in the graduate program at The University of Houston Creative Writing Program. He has also participated in The Juniper Summer Writing Institute at the University of Massachusetts Amherst's MFA Program for Poets & Writers and was on the faculty of the Bread Loaf Writers' Conference in August 2006. He is the inaugural judge of the White Crane/James White Poetry Prize for Excellence in Gay Men's Poetry.

He now teaches at Rutgers University.



63rd Street Y

All night steam heat pours
from radiators and up the stairwells
to the thirteenth floor,
and I can't sleep because I know
all the windows are thrown wide open,

a voyeur's advent calendar.
If i lean out the screenlesss frame
the building's twin flanks yield
banks of lit rectangles above a black courtyard
where a few papers lie completely still

this warm December. Thirteen dizzying stories
show tonight and any night some blank shades
or black glass, and dozens of interiors -
men all right, mostly not young
or strikingly Christian, though certainly associated.

The nude black man two windows over
is lying in bed, Melchior halfway
through his journey, writing a letter home.
And on the twelfth floor, in my favorite window,
only a little corner holding

a foot of the bed visible,
a pair of strong arms are smoothing
a thin red coverlet so carefully
he must be expecting someone. The scene's
too fragmentary to construct a convincing story,

but he smoothes the cloth until
I imagine there's not a single wrinkle
on the scarlet spread blushing
the lamplight so that his arms glow
with the color of intimacy. Even

after I'm tired of watching
there's something all night to wake me:
a pigeon flapping toward the still
like an awkward annunciation, someone singing
in the alley thirteen floors down

- the Ode to Joy? - curiosity
about the red room a floor below, empty now.
In the park, the lamps' circle shrink
along distant paths beneath intricate trees,
Fifth Avenue luminous in its roman,

floodlit splendor, and there the hulk
of the Metropolitan, where the Neapolitan angels
must be suspended in darkness now,
their glazed silks dim,
through their tempera skin's so polished

even an exit sign would set them blazing.
I'm sleeping a little then thinking
of the single male angel, lithe and radiant,
wrapped only a a Baroque scrap
sculpted by impossible wind. Because

he's slightly built - real, somehow -
there's something shocking
in his nakedness, the svelte hips
barely brushed by drapery;
he's no sexless bearer of God's thoughts.

Divinity includes desire
- why else create a world
like this one, dawn fogging
the park in gold, the Moorish arches
of the Y one grand Italian Bethlehem

in which the minor figures wake
in anticipation of some unforeseen beginning.
Even the pigeons seem glazed
and expectant, fired to iridescence.
And on the twelfth floor

just the perfect feet and ankles
of the boy in the red-flushed room
are visible. I think he must be disappointed,
stirring a little, alone, and then
two other legs enter the rectangle of view,

moving toward his and twining with them,
one instep bending to stroke
the other's calf. They make me happy,
these four limbs in effortless conversation
on the snowy ground, the sheet

curling into the billows sculptors used once
to make the suspension of gravity
visible. It doesn't matter
that it isn't silk. I haven't much evidence
to construct what binds them,

but the narrative windows
will offer all morning the glad tidings
of union, comfort and joy,
though I will not stay to watch them.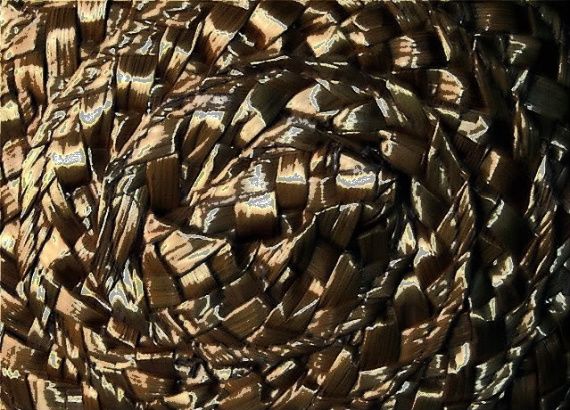 It's a strange world we live in - at least the part where I am.



crackpots of the world unite

it so happens
that i live in a section
of these great Discombobulated
States of America
where
common sense
is seen as a disturbing
sign
of rampant
left-wingism
and the principle
Republican
recruiting slogan
appears to be
"Crackpots of the World Unite"

some of these attitudes
may be the result of pride
in our frontier
heritage
though most of the
yahoos
so afflicted
are prosperous,
but mortgaged to their eyeballs
by the 21st century,
suburbanites
who wouldn't know a frontier
if it bit them on the ankle

some of it comes
from religious fundamentalists
who confuse speaking in tongues
with thinking in circles,
god-folk
principled concerned with enumerating
the sins of everyone who doesn't
believe
exactly as they do,
confident, as they make their lists,
that these people
are really gonna be fucked
when Jesus
finds out what they've been thinking

but mostly i think
it's the weather, the heat
and lack of rain, little jumping
neurons
frying like an automobile
engine running without oil

if it'd just rain around here,
and maybe cool off a bit, i think
most of these people
would come to their
senses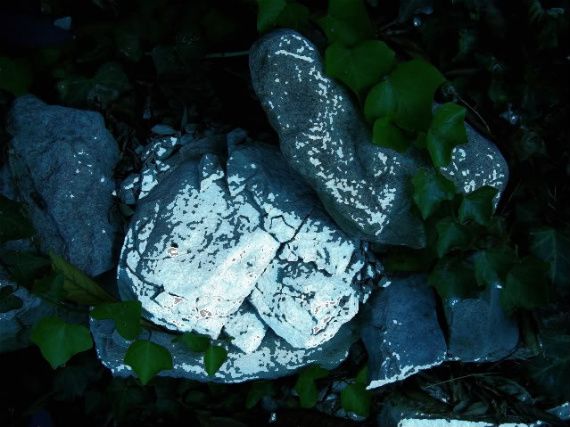 Here are two short poems by our friend Joanna Weston.

Joanna has been publishing poetry, reviews, and short stories in anthologies and journals for twenty years. She has two middle-readers, The Willow Tree Girl and Those Blue Shoes, as well as a book of poetry, A Summer Father, available through her publisher Frontenac House of Calgary.



The Leap

did any down
this steep of rock
fast and flying
arms out-flung
cry echo dying?

did any leap
their scream back-held
by moss and stone?

did a stag pause
to glimpse
the fleeting
over-tumbling

and recognize
a death in flight?


In Tuscany

The hills lean back to blue on blue,
smell of horses and of leather
rolling on the windless weather,
the near sound of a pigeon's coo,
Siena central to the view.

And in my study here today
I can recall each dappled spray
of spring-held buds on oak and beech,
the scents and sights beyond my reach,
and wish I were on holiday.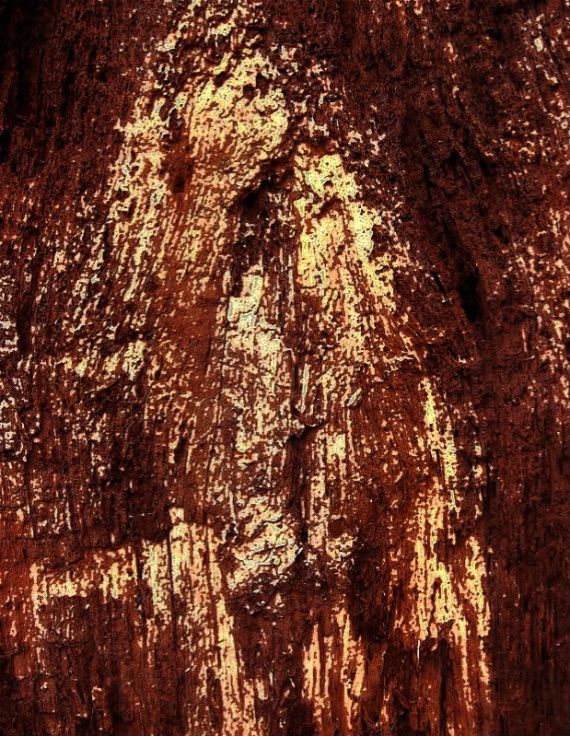 It's respect for the little differences that make long-term relationships work.



dimensional strife

her first instinct
is to go
small

mine
is to go large

our fridge
is full of styrofoam
take-home containers,
overfilled tiny ones
from her
and large ones
with a tiny lump of leftovers
from me

32 years
of dimensional strife
has not resolve the
difference

two people
who live together for many years
frequently develop
these kinds of issues,
but
they never get out of hand
with us

because her heart
is much larger
than mine

while my willingness
to put our relationship
at risk is
tiny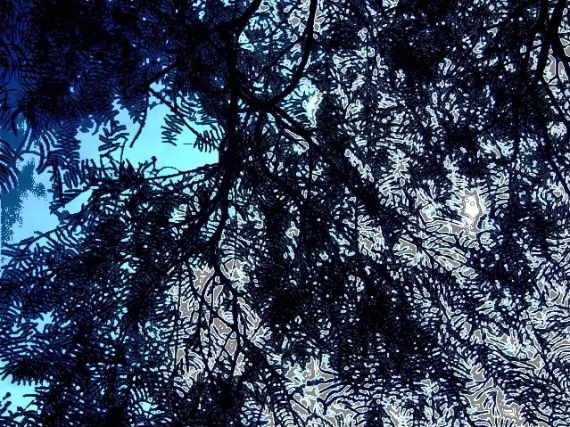 From the anthology, Unaccustomed Mercy - Soldier-Poets of the Vietnam War, published in 1989 by Texas Tech University Press, I have this poem by Walter McDonald.

McDonald was born in 1934 in Lubbock, Texas. A pilot in the United States Air Force, 1957 -1971, he served briefly in a ground assignment in Vietnam, 1969-1970. He holds a BA and an MA from Texas Tech College and a Ph.D. from the University of Iowa. He is the recipient of a National Endowment for the Arts Fellowship, the Juniper Prize, the George Ellison Poetry Prize, and three Poetry Prizes from the Texas Institute of Letters. When this book was published in 1989, he was Director of Creative Writing and Professor of English at Texas Tech.

McDonald has published 13 books, including 11 volumes of poetry.



Faraway Places

This daughter watching ducks knows
nothing of Vietnam,
this pond her only Pacific, separation to her
only the gulf between herself
and ducks that others feed.
"They will come," he calms her, "soon,"
and touches her. Her hair blows
golden in the wind. Strange prospect
to leave such gold, he thinks.

There is no gold for him
in Asia.

The ducks parade unsatisfied,
now gliding to her hand, her bead,
her tenderness. Possession
turns on him like swimming ducks,
forcing his touch again.

She does not feel his claim
upon her gold
that swirls upon her face but cannot blink
her eyes
so full of ducks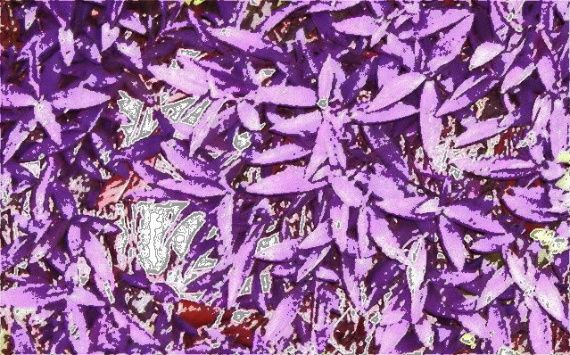 Next, I have two really interesting pieces by our friend Kevin McCann.

Kevin has been a full-time writer for 16 years. He's published six limited edition pamphlets in England. He also writes for children.




The Medicine Man explains...

How many are there ?
More than the stars
But most only take.

How do they live ?
Like netted eels.

What do they kill ?
Anything they can,
Even each other.

How do they eat ?
Some : Too much, quickly.
Others : Too little slowly.
So they all die.

How are they happy ?
They're not.
They're civilized.


The Firekeeper's Tale

They got every tribe there is,
Skulls mainly,
Stacked floor to ceiling
And all neatly labeled,
That's what those scientists
Are measuring.

Want to prove
That smarter than dogs,
But dumber than them,
Is what we'll always be.

So for every head,
Man, woman, child,
Even baby

They'll pay handsomely.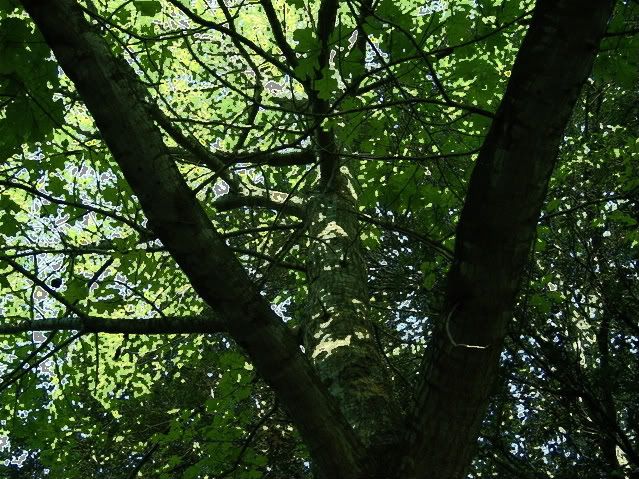 And sometimes the envelope is just pushed to far.



apathy

cartoon
in the paper today -
guy at a bar, talking
to the bartender, i used
to get really upset with the news,
he's saying,
until i discovered the wonders of apathy

so i'm looking
to sip, myself, at the chalice
of apathy's wonders - too much
of my brain has been cornered by two
subjects - unmitigated heat
and the politics of gullibility

i'd write a poem about it,
but i just don't give a shit
anymore










Well, it's been a long day and the crew at NCIS is waiting for me.

Until next week, remember all of the material in this blog remains the property of its creators. I produced the blog and any part of it that is entirely my creation is available to whoever wants it. If you use any of my work, credit me for it or I'll haunt you in your dreams. That's me...allen itz.