July Ramble
Friday, July 31, 2009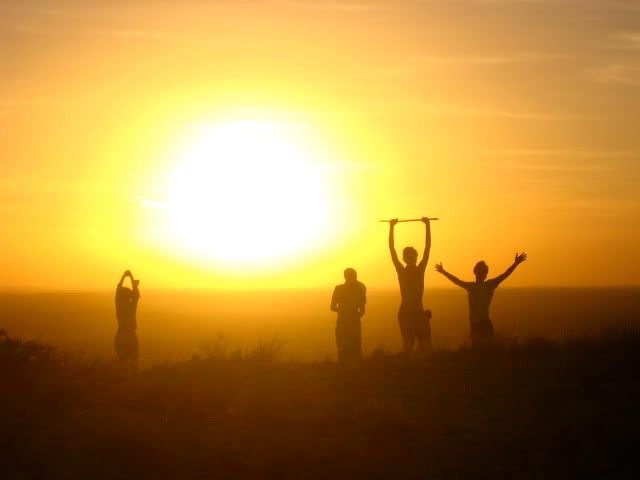 "Desert Sunset"
Photo by Taylor Houston
IV.7.5.





I have a very short post this week. I'm traveling all week, trying to inject some fresh air into a brain stuck on "pause" and working on this in hotel rooms at night.

Got good stuff anyway. Here's who the are.




And Wan-li
Written on Cold Evening
Boating Through the Gorge
Taking the Ferry to Ta-Ko
Going to Hsieh's Lake by Boat
Evening View From a Boat
Staying Overnight at Hsia-sha-Stream
Passing the Lake of the Fighting Parrots
On the Way to T'ung-lu

Me
to the mountains - seeking a cure for what ails me

Sigfried Sassoon
Golgotha
A Subaltern

Lee Minh Sloca
Just the Two of Us by Grover Washington Jr. with Bill Withers, Will Smith, Porter Wagoner and Dolly Parton, and Eminem

Luis J. Rodriguez
Dancing on a Grave
The Village

Me
to the mountains - day 2

David Rivard
Baby Vallejo

Walter Durk
Half-Life

William Childress
Desert Springs Night
Juvenile Hall at Night

Me
to the mountains - day 3

Naomi Shihab Ney
For the 500th Dead, Palestinian., Ibtisam Bozieh
Yeast

Dan Flore
To Sam

Me
to the mountains - and back

Me
to the mountains - last leg home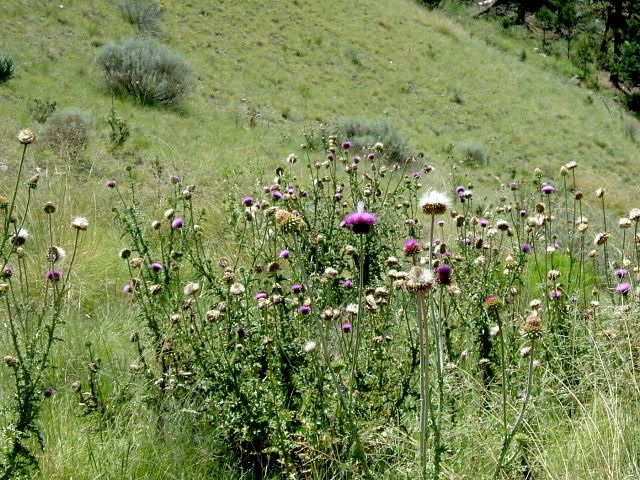 I start this week with poems from China's Sung Dynasty by poet Yang Wan-li. The poems are from the book Heaven My Blanket, Earth My Pillow, published by White Pine Press of Buffalo, New York, in 2004. In addition to the poetry, the book includes some beautiful pen and ink illustrations.

Yang's lifetime (1127-1206) coincided with a period of Chinese history during which were created some of the greatest masterpieces of chinese art and literature. He is considered one of the "four masters" of the Sung Dynasty. He had not been widely known in the West until publication of this collection.

The poems in the book were translated by Jonathan Chaves.



Written on a Cold Evening

The poet must work with brush and paper,
but this is not what makes the poem.
A man doesn't go in search of a poem -
the poem comes in search of him.


Boating Through a Gorge

Here turtles and fish turn back,
and even the crabs are worried.
But for some reason poets risk their lives
to run these rapids and swirl past these rocks.


Taking the Ferry at Ta-Ko

Fog veils the river and the mountains,
but sounds of dogs and chickens
show that a village lies ahead.
The wooden planks of the ferry deck are covered with frost:
my boot makes the first footprint.


Going to Hsieh's Lake by Boat

1.

The wind blows toward the north,
then it shifts to the south.
I blink - and we've traveled from the Yellow Fields
to Hsieh's Lake.
The shadow of a mountain floats past my cabin;
I lift the curtain and see purple cliffs.

2.

I pour two cups of clear wine,
then open my cabin door.
Here are ten thousand wrinkled mountains
that no one ever sees,
The highlights picked out for me by the morning sun.


Evening View From a Boat

We sail past a pine-tree forest on the riverbank.
A man is walking where the trees end.
A mountain moves in front of the man, blocking our view.
The blue flag of a wine shop flutters in the wind.


Staying Overnight at Hsia-sha-Stream

Trees, laced in mountain mist,
patch broken clouds;
the wind scatters a rainstorm of fragrant petals.
the green willows, it is said, are without feeling -
why then do they try to hard to touch the traveler
with their catkins?


Passing the Lake of the Fighting Parrots

Painted barges like mountains floating on the water;
small boats like ducks avoiding the shore;
red banners, green canopies, the clang of gongs -
people everywhere, saying hello or saying goodbye.


On the Way to T'ung-lu

I sit napping in my palanquin
as my cup of tea wears off.
There are no words on the milestones
along these long mountain roads.
The crows and magpies jabber in a language I can't understand.
We pass a loquat tree; every leaf is yellow.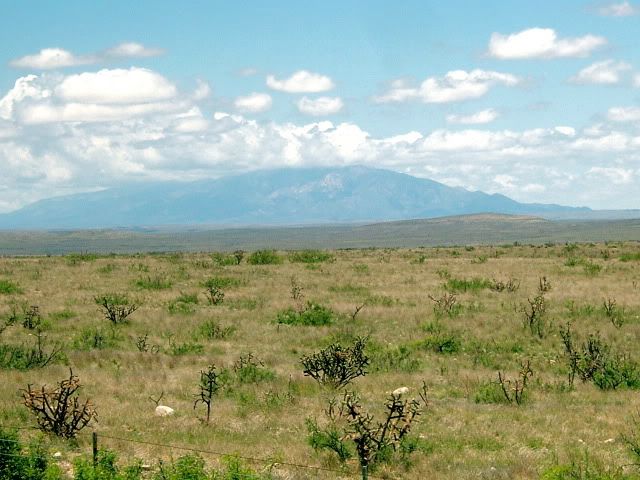 This is the first of the poems i wrote during my little drive this week. The title is self-explanatory.


to the mountains - seeking a cure for what ails me

suffering
through weeks
of constipation of the
poetical nerve,
the poet decides
to break free of the
summer routine that has
begun to stifle the brilliance
of his insight and the lyrical flow
of his words and images, settling
on a little trip to the mountains
as the cure for what ails him, hoping for,
if not total renewal, at least a little
brain fart to move things along

so
it's off to the mountains, but
before the mountains there's
a half a day driving, San Antonio to Fort
Stockton, of dry limestone hills and
the brown grasses of the Southwest Texas Plains

- obedience to the ideal that poetry
is truth and truth is poetry, the poet
should at this moment note that
the limestone hills are not dry
and the plains grass is not
brown, the drought affecting the rest of the state
apparently dumping all the water here, normally
the driest part of the state, but dry hills
and brown grasses are what the poet had in mind
when he started this and given the fact that he's here
and you're not, he is not prepared to adjust the facts
of his poem to the trivial facts of reality, so dry hills
and brown grasses it is -

and it's on to the mountains tomorrow and they will be
tall and majestic, with snow-packed peaks reaching
to a clear blue sky above grand, sweeping slopes of
green

and since
the poet not driving this far
for dinky mountains with no snow
and dinky little dried up trees
that's the way it will be
and
since
once again
he'll be there and you won't
you'll just have to take his word for it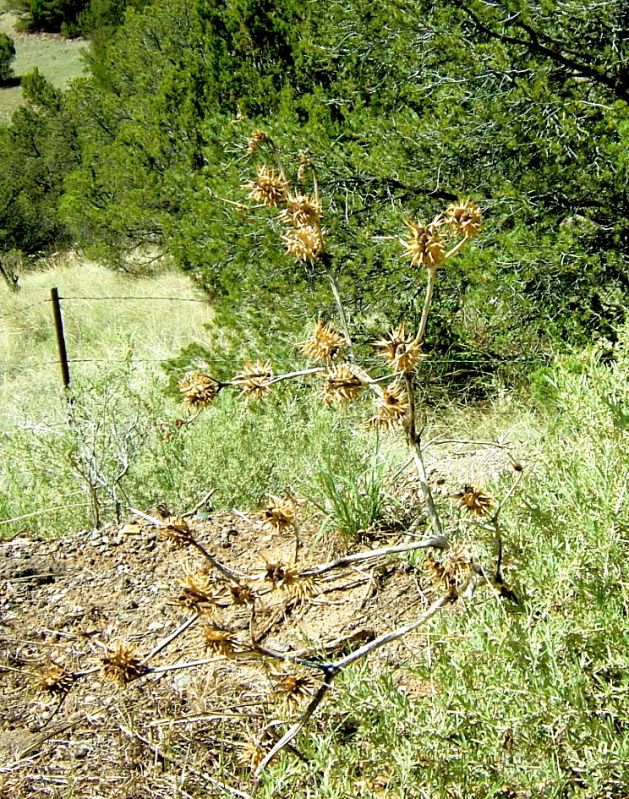 While the techniques of war have changed, the people fighting them haven't. Siegfried Sassoon, who was one of those fighting in the World War I, tells us about them through his poems in The War Poems, an anthology first published by Faber and Faber in 1983.

Here are two of those poems, complete with the poet's note after each poem.



Golgotha

Through Darkness curves a spume of falling flares
That flood the field with shallow, blanching light.
The huddled sentry stares
On gloom at war with white,
And white receding slow, submerged in gloom.
guns into mimic thunder burst and boom,
And mirthless laughter rakes the whistling night.
The sentry keeps his watch where no one stirs
But the brown rats, the nimble scavengers.

March 1916

Written in trenches. The weather beastly wet and the place was like the end of the world.


A Subaltern

He turned to me with his kind, sleepy gaze
And fresh face slowly brightening to the grin
That sets my memory back to summer days,
With twenty runs to make, and last man in.
He told me he'd been having a bloody time
In trenches, crouching for the crumps to burst,
While squeaking rats scampered across the slime
And the grey palsied weather did its worst.
But as he stamped and shivered in the rain,
My stale philosophies had served him well:
Dreaming about his girl had sent his brain
Blanker than ever - she'd no place in Hell...
"Good god!" he laughed, and slowly filled his pipe,
Wondering "why he always talks such tripe."

March 1916

D. C. Thomas, killed on March 18. I wrote this about ten days before, when he'd been telling me how my sage advice had helped him along.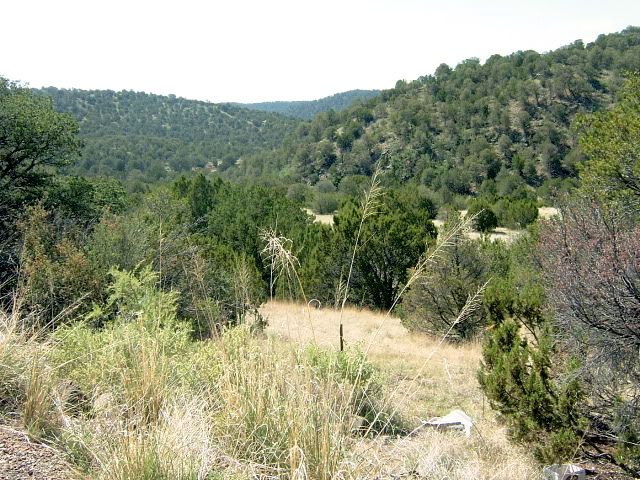 I have a new friend of "Here and Now" this week, the poet Lee Minh Sloca. Lee was born in Saigon, Vietnam, where he escaped two weeks prior to its collapse. He majored in Psychology at University of California at Santa Cruz. After college, he worked for 14 years in the mental health and the psychoeducational field with special needs
children. Feeling unfulfilled, he shifted his life path to being a poet and a webdesigner. Lee lives in Los Angeles, CA. After campaigning for Obama in the '08 election, he is currently seeking work that will align with the President's philosophy of serving the
community.



Just the Two of Us by Grover Washington Jr. with Bill Withers, Will Smith, Porter Wagoner and Dolly Parton, and Eminem

1. No 1 Listens

I talk 2 Melissa
who cracks, "You sure like being masochistic."
2 dad
who shoos, "Just be cool."
2 Racquel
who ages, "She is too young."
2 David
who echoes, "I, too, am in love with someone else's woman."
2 Julia,
who weights, "She is being unfair to you."
2 playboy playmate of the year,
who models, "WoW, love can be very lonely..."
2 my writing sister,
who glues, "Be gentle - she is very fragile so are you."
then I talk 2 the butterflies
who are 2 flighty.
And 2 the wind
who lingers at a distance.
And as I talk I walk past a mirror
whose deep eyes sight,
Our heart overflows where it must.
It washes us places & faces
we don't expect; we don't see coming
with debris, without direction, neither east nor west nor above nor below.
We tell ourselves we will never let our heart be drunk again.
but because we are liquid;
we are reborn - again & again -
in2 courage,
in2 faith,
the truer the loves
the redder the madness.

2. A Second Opinion

After looking over my x-ray
My doctor consigns,
"You have a big heart
for someone your age.
What are you holding back?
Because your blood pressure is about to burst."
After a round renal scan + 24 hours urine analysis + EKG +
I confide from one bachelor to another,
"Maybe it's broken, doc"
He laughed,
"2 funny - you are 1 funny poet."

3. 3 Last Requests

Hello,
this is a message from the public library with information for Sloca, Lee M.
The items you reserved have arrived:
1. CD Film/TV. Cast Away: The Films of Robert Zemekis & The Music of Alan Silvestri [SOUNDTRACK]
2. DVD 92 O12Ye. Yes we can! the Barack Obama story
3. 497 C672-1. Breaking The Maya Code / Michael D. Coe
They will be held for 10 days.
A $1 fee per item will be charged if they are not pickedup.
Thank you.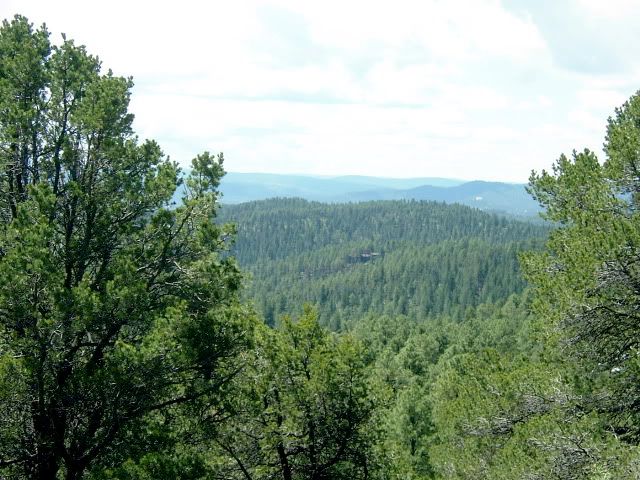 Luis J. Rodriguez was born in El Paso in 1954 and grew up in Watts and the East Los Angeles area. Many of his poems spring out of his experience working as a steelworker, carpenter, blast furnace operator, truck driver and chemical refinery mechanic. Previously director of the Los Angeles Latino Writers Association, he was living in Chicago 1991 where he wrote for an all-news radio station in that city.

The next two poems are from his book The Concrete River, published by Curbstone Press in 1991.



Dancing on a Grave

Old Man Lopez -
with 14 children
from four wives -
wanted to be buried
with Sinaloenses
dancing on his grave
to the tune of
"La Ultima Paranda"
and Mexican beer
poured over the casket
in the sign of the cross.


The Village

Aliso Village. East LA.
Welfare/unemployment/teenposts.
Brown/black villagers
wade in a sea of stucco green

imitating cool, as 14-year-old
girls, with babies by their feet,
sing oldies from the darkened porches,
here, across the LA River,

concrete border
of scrawled walls,
railroad tracks, and sweatshops,
here, where we remade revolution

in our images. Here,
where at 18 years old and dying,
I asked her to marry me.

I carry the village in tattoos
across my arms.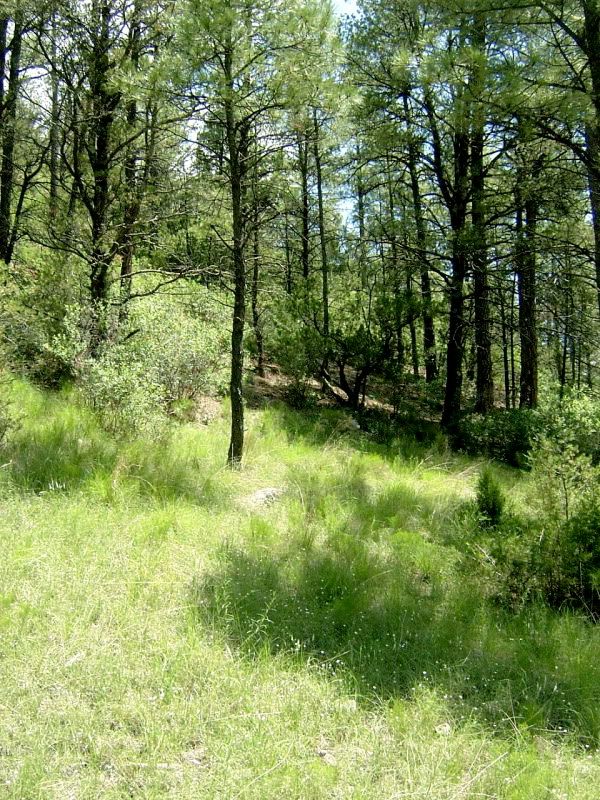 Here's the second of my mountain-drive poems.



to the mountains - day 2

another
300 miles today,
to Ruidoso, music
carrying me along, Mamas
and the Papas, Grupo Fantasma from
Austin, Niko Case, Susan
Tedeschi, Shostakovich,
Jenny Scheinman, Bob Marley,
Monk and Coltrane, Van Morrison,
and just as we pass the exit
for Rocksprings and Mountain Home,
Peter, Paul and Mary, and for a few minutes
i was 20 again, believing things
will be better someday

8 hours of music all together,
flying behind me, leaving
a sonic wake in my rear view mirror

~~~~

Pecos, Texas
poor little Pecos, sinking
beneath the weight of the
21 century
that has no place
for dirty little towns stuck, alone,
on the dry West Texas plains

but,
dried up as it is,
it is still the largest thing around
and it has its federal courthouse,
so hope is undeterred, and across the street,
Sally's North Side Cafe & Bail Bonds, where
Sally
feeds them
coming and going

~~~~

an hour north
of Pecos,
a congregation of buzzards,
gathered in the middle of the highway
in their Sunday-best black, our scavenger
cousins, dependent, like us,
on meat killed by others

~~~~

Orla,
15 to 20 structures
along the highway, all
abandoned and in ruin

no sign of life in Orla,
but a single tarantula making
its creepy crawly way
across the highway, a cheering
sight, this fuzzy, black
nightmare,
extinct now where i grew up,
along with the horned toad and the
red-winged blackbird, a survivor
here
where little else finds a home

~~~~

across the line
into New Mexico and the road
turns
to shit
and the speed limit drops
by 10 miles an hour
and the hour i picked up
when entering mountain time zone
is lost,
just like that - the way
it is
between the mountains in southern
New Mexico, lousy roads and
insular people
who do their best to get rid of you
by eliminating highway signs,
figuring
that by never telling you
where you are or where you're headed
you will either drive around
in circles until
you eventually go away or
you die in the desert,
whichever,
fine by them

~~~~

the mountains, finally,
in the midday haze
between Roswell and Ruidoso
i think...
i hope...
i'm going west,
the only thing i know for sure,
but i'll recognize Arizona
if i miss Ruidoso
and find myself there in the end
so i'm not too worried

~~~~

83 degrees at 6,000 feet
at mid-afternoon

i call D
to tell her how great it is
knowing
it's probably 102 degrees
in San Antonio

she's not impressed
nor particularly amused
by my attempt at gotcha humor

the air conditioner in her office
quit
and she was just leaving to go outside
to cool off
when i called

i'm thinking
the call might not have been
a good
idea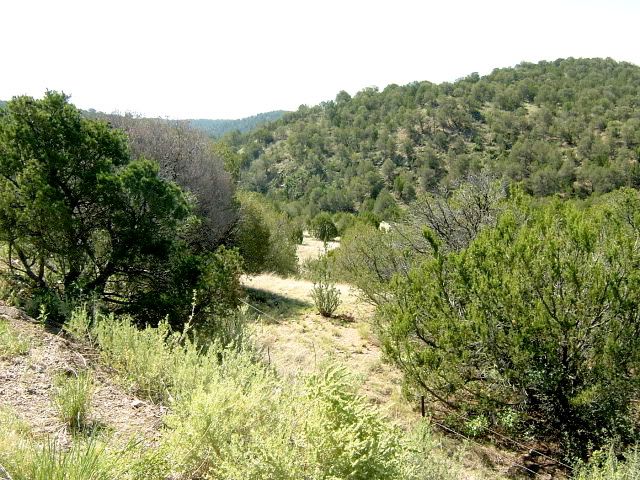 The next poem is by David Rivard from his book Wise Poison published by Graywolf Press in 1996. The book was winner of the 1996 James Laughlin Award of The Academy of American Poets.



Baby Vallejo

Take the night Myron Stout shut his sure blind eyes,
his pale head tilted back awhile, smiling
and swaying to an Eric Dolphy solo, or that morning
a sea otter, having fed, preened in the cove
below Tomales Bay, wolf gray & magpie black -
both times
it was easy to feel how
each left his mark on me.
Out of my happiness they carved an intensity.
Though the same might be said of my hatred.
Take the moment my grip loosened
so I couldn't stop my cousin
punching out his wife. His mark shaped
like a stony, contemptible hand,
but even its lines
flawlessly chiseled, cunning all coaxing me,
even not, to go inside to look it over.
No matter who made them
I love each of these marks, whoever it was
whispering or shouting near me.
Nostalgia has nothing to do with it,
and neither loneliness nor grief.
Again & again I go
into myself to study them, bypassing only
that mark fashioned in June of 1976,
set there by a worried face, all phlegmy voice
asking why a bus should swerve into a crowded plaza,
a school bus, blue, gutted of seats,
soldier at the wheel. Why the washed-out
white star stenciled
on its hood? Inside, men hang by their wrists,
naked, beside two calves,
two flayed & stiffened carcasses
swinging on meat hooks
as the bus pulls over.

It was simply a dream,
and the man recounting it, a tile mason, Pakistani, wanted
only the least implausible interpretation.
But I never answered,
out of ignorance or indifference, some job-site superstition.
I stood with him, silent, at that development
where I slapped up drywall.
Hands grizzled by dried grouting pastes,
he spoke the concise, elaborated English
a former lecturer in linguistics might -
since, in fact, that is what he had once been,
that & a cipher for the wrong politics - his words filtered
through a crushed windpipe, a nose smashed
during several precisely engineered & official beatings.
Suffice it to say
the mark carved inside me by that voice
is probably exquisite, intricate,
a grave & sinuous as the graying hairs
of the beard that covered his scars.
But I don't go in to look it over.
Because he knows why
in my poems a querulous gray rain sometimes sweeps down,
and, knowing refuses
to believe, as I do, that the roofs of our houses,
of the huts & pavilions & civic centers,
will withstand the rain's buffeting.
why, in other words,
sadly, happily, luxuriously, it is often
Rivard against Rivard.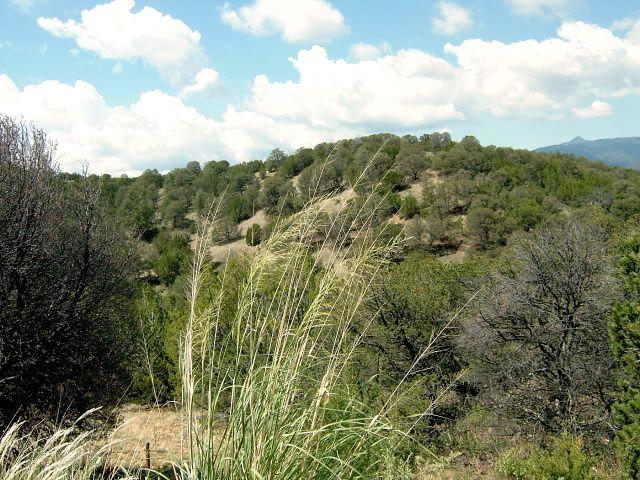 Now, here's a poem by our friend Walter Durk



Half-Life

I cannot go to the sea anymore
it will have to come to me
half of me supports me
the other half undecided
even as I walk I know I am a half man
I cannot cruise a great river anymore
it will have to come to me
half of my life has tightened like
a knot in a sisal rope

half my life is you
you have a half life
and like me you are
a half man

soon the sea will come
as it always does
and the river to navigate
at a point where two halves
equal one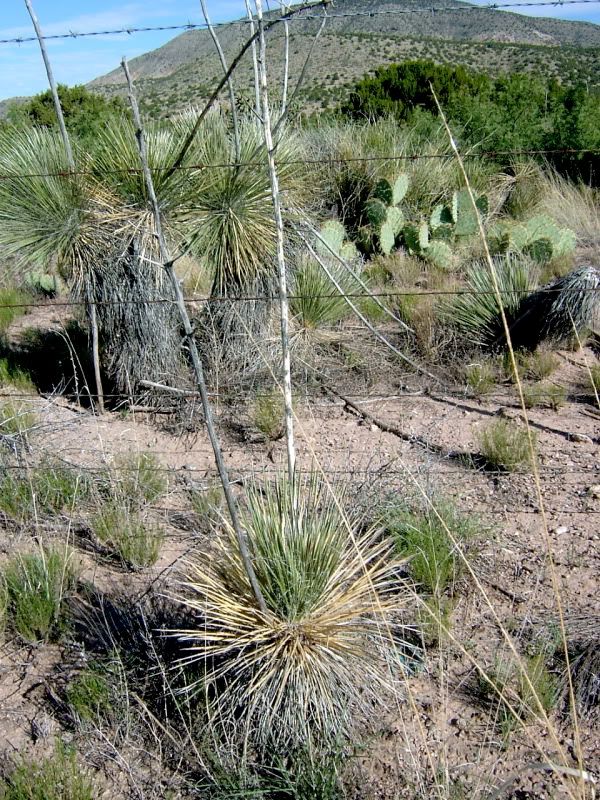 William Childress> was born in Hugo, Oklahoma, February 5, 1933. He is a Pulitzer Prize-nominated writer, author, poet, and photojournalist and has received numerous awards, prizes, and accolades for his writing and poetry, and is regarded as one of the foremost poets of the Korean War.

Born the oldest son of a poor family of migrant sharecroppers, Childress joined the Army at age 18, serving in the Korean War as a demolitions specialist in 1952. After the war he reenlisted as a paratrooper, making 33 jumps, and twice narrowly escaping death from parachute malfunctions.

After leaving military service Childress attended Fresno State College in California, studying English and Journalism, and set a record as the only undergraduate to publish poetry, fiction and photojournalism in national magazines.This helped him get two fellowships to the University of Iowa Writer's Workshop and a Master of Fine Arts degree. His thesis later became his first book of poems, Lobo.

During his 45-year photojournalism career, Childress has published some 4,000 articles in various magazines and other publications, as well as approximately 6,000 magazine and newspaper photos.

For 14 years (from 1983 to 1997), Childress wrote a regular column for the St. Louis Post-Dispatch called "Out of the Ozarks." His column became so popular that in 1988 He wrote a book, also titled Out of the Ozarks, which was published by Southern Illinois University Press, and became a regional bestseller. It was during this period that he was nominated (twice) for the Pulitzer Prize, in the Commentary category.

I have two of his poems this week, from his book Burning the Years and Lobo, Poems 1962-1975, a compilation of his earlier writing published by Essai Seay Publications of East St. Louis in 1986. In the book, he includes notes on each poem about what he was doing and thinking when he wrote the poem.

This first poem first appeared in Arizona Quarterly. in 1969. Childress includes this note with the poem.



While at the University of Iowa Writer's Workshop, the grandaddy of them all, I decided I wanted to get into being an American Indian poet - so I took the pretentious name Young Hawk. "Young Hawk" - quite a jump since I'm of Danish extraction - produced half a dozen poems at most before going to the Happy Hunting Ground. All were published.

Desert Springs Night

The desert in the rains
is like that shining , unstrung water,
and if you have an Apache's patience,
you can sit at night afterward,
alone in the wetness and be the blue
hesitant opening of Angel's Breath.
Be also the scarlet flowers of Cholla,
the bright, brief flame of saguaro,
and the crimson fur of ocatillo.
And here in all this lie, be the little
deaths of little things; the grinding
dry of a rabbit taloned by a hawk,
the chalk-squeak of kangaroo rats.
Such is my desert, austere in the sun.
It's only beauty burns in darkness
and the weak creatures dormant in its day
only sleep more deeply in its night.


Instead of using Childress' note for this poem, i'll write my own, dedicating this poem to my wife, Dora (the oft-mentioned "D" in my poems), who has worked in the juvenile justice system for 30 years without losing faith.

Juvenile Hall at Night

My flashlight probes
the dark rooms where childhood, denied by day,
returns in sleep. Their
faces are more open
when their eyes are closed,
but each expression
holds dreams
that are darker
than bruises.
For the little I can do
at this late hour,
their lives are placed in my keeping.
I am their temporary father,
they are my momentary sons,
yet I am their prisoner
far more than they
are mine.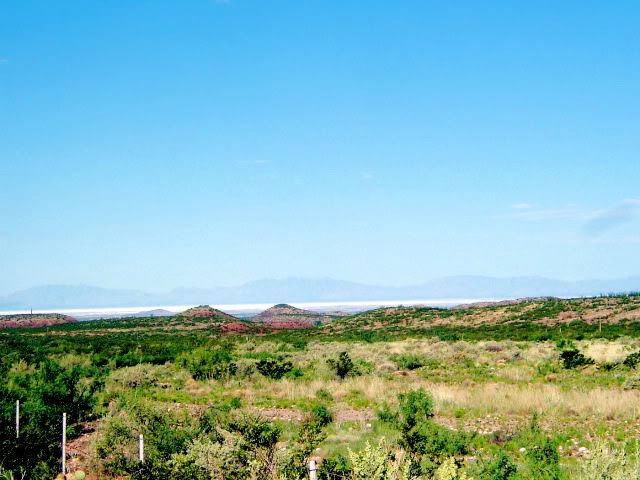 This is my poem for the third day of travel.

I'm heading back tomorrow the same way I came, so there'll be no poem for the fourth day. It'll be boring enough, without having to write a boring poem about it.



to the mountains - day 3

a single black cloud
rolling over the mountain crest,
lightning and thunder
breaking the dawn
with raindrops the size
of jawbreakers, that candy
eaten more because the name
seems a dare than
due to any enticing taste
of hard, colored sugar

5 minutes
and it's over

~~~~

crossing Apache Pass,
7,700 feet, another day
of climbing almost unnoticed
but for the temperature change,
one degree
down
for every 500 feet
up

a soft stealthiness
to the climb
to those familiar
with the more rugged horizons
further north

~~~~

passing Mescalero -

across the road
from the Tribal Center
2 Apache boys
play
King of the Hill,
rolling
over and over each other
in the rose-colored dust

stylized art
on concrete abutments
along the highway tell
the tribe's
story

which of the stories
do the boys
reenact?

~~~~

the down slope
from Mescalero to Tularosa
opens up between wooded mountain sides
to the desert below,
desert grasses so dry
they are white
in the morning sun,
like sand,
like a wide ribbon of white sand
between the mountains

~~~~

i had thought to do a mountain drive,
but a third of the morning
is spent crossing the white grass desert
from Tularosa to Carrizozo,
a desert so unremarkable
i have to stop three times before
Reba finds something interesting
enough
to pee on

Reba
my quiet travel companion
is bored,
sleeping in the back, head
between her paws

~~~~

a spike of interest
as i pass the Oscuro Bombing Range

but nothing blows up

oscuro,
the Spanish word for dark or dim

maybe something did blow up
and i just didn't
notice

~~~~

entering
Carrizozo
i skirt the Valley of Fire,
a wide crater-valley created
by a so, so ancient volcano leaving
a jumble of black lava
boulders
the size of large automobiles
strewn
across the valley

a vision of hell
after the fire goes out

~~~~

driving through Capitan
i think again of the last time
i passed along
it's tree-shaded main street,
sseing
an old man
riding his horse to collect his mail

i wonder if he still rides

and i think of man i knew
45 years ago,
a sailor from Ruidoso,
17 years older than me
but moved like me by
the assassination of the president,
moved to leave his sailor life
for greater service,
a comrade for three months,
training like me,
for chance at greater service

his life went one way after that;
mine went in another

in his 80's now
if still alive

~~~~

hwy. 48
back to Ruidoso,
climbing again, this time
through the Lincoln National Forest,
but still no feel of mountain
to the drive

i stop at a little park
in the city
for Reba to sniff and pee
along the Rio Ruidoso,
still muddy
with run off from this mornings
brief rain

~~~~

travel
done for the day,
time this afternoon to investigate
the artsy-craftsy shops in that part of Ruidoso
they call "mid-city"

take a nap

write a poem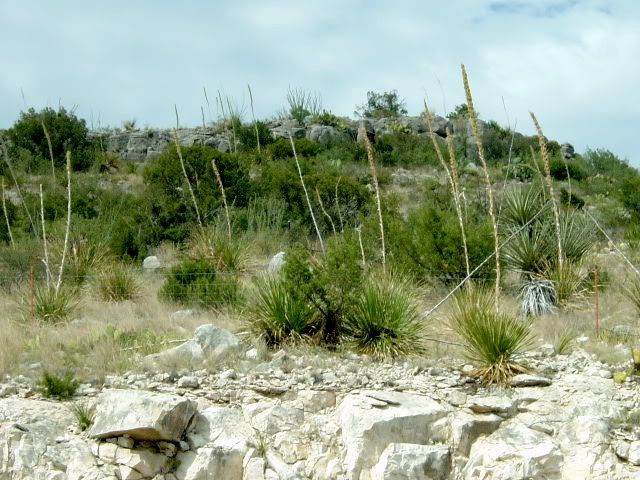 The next poems are by Naomi Shihab Nye, poet, songwriter, and novelist. She was born in 1952 to a Palestinian father and American mother. Although she says she regards herself as a "wandering poet," she refers to San Antonio as her home.

The poem is from her book Red Suitcase, published in 1994 by BOA editions, Ltd.



For the 500th Dead, Palestinian, Ibtisam Bozieh

Little sister Ibtisam,
our sleep founders, our sleep tugs
the cord of your name.
Dead at 13, for staring through
the window into a gun barrel
which did not know you wanted to be
a doctor.

I would smooth your life in my hands,
pull you back. Had I stayed in your land,
I might have been dead too,
for something simple like staring
or shouting what was true
and getting kicked out of school.
I wandered stony afternoons
owning all their vastness.

Now I would give them to you,
guiltily, you, not me.
Throwing this ragged grief into the street,
scissoring news stories free from the page
but they live on my desk with letters, not cries.

How do we carry the endless surprise
of all our deaths? Becoming doctors
for one another. Arab, Jew,
instead of guarding tumors of pain
as they hold us upright.


I had planned one poem by Nye, but I always end up doing one more than I planned with her. I do like her work.


Yeast

Each morning from the dim secrecy
of the school kitchen, that single scent
sweetens the day - rectangle already baking,
legions of bread on long silver trays.
Like history, it won't stop happening.
Bread spreading its succulent flesh
whatever we learn or unlearn
in the room with faded snapping maps.

Once the map flipped so hard
Greenland caught me on the jaw
and I had to go to the health room.

Lying on the small cot,
closing my eyes under the ice bag,
I could smell the bread better from there.

Sometimes it seemed so obvious.
I should have been a slab of butter,
the knife that cuts, the door
to the oven.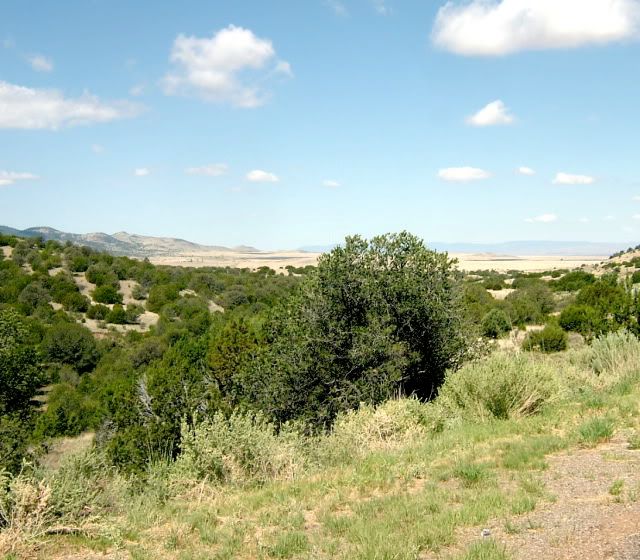 Now a piece from our friend Dan Flore.



To Sam

I made plans for us
away from the dusty road
I wanted to watch morning
fall across your sleeping face
and when you did rise
you would scrape off from me
my meanderings of the night before
with a yawning "just don't do it again"
I would have told you about my grandmother's tan
before it faded from my memory
and we would have went to the same beach
where I took horse shoe crabs back to the bay
I would have liked to have had you close,
your own golden pallor
and love of righteousness
when it was finally time for me to go home too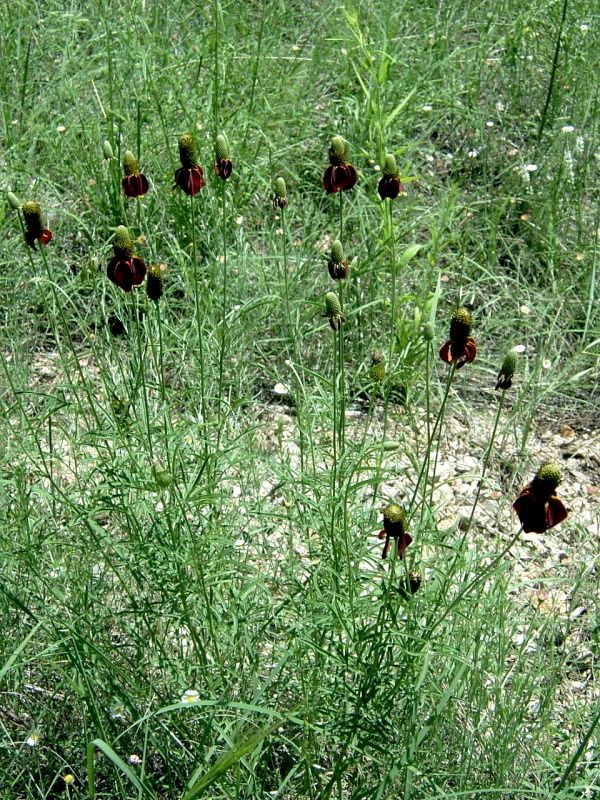 I know I said earlier there wasn't going to be a Day 4 travel poem, but I hate to leave anything unfinished. So here's Day 4, plus Day 5, two poems in the series I didn't plan to write.



to the mountains - and back

day four,
day two in reverse, going back
the way i came,
seeing the other side of the cows
and barns and cactus trees
i saw Monday

55 degrees
when i left the forest and mountains
this morning

105 degrees
here on the West Texas Plains
as i check into my hotel
for the night.

i'm going the wrong way
i think

~~~~

meanwhile, a
single deer,
a doe,
grazes on a green hillside

she's home,
as i will be tomorrow -
no mountains,
no forest,
but dry and hot as it is,
it's still home,
the place where my butt fits
its custom made indention
in the easy chair
in the den -
where
D says good morning
and i don't have
to tip -
where the fellas
at the coffee shop
have been saying dumbass
things in the morning
without me there
to make fun of them -
where Kitty Pride waits
to sleep again on my stomach -
where
i know what's going on,
most of the time

home
for a while
to
morrow


to the mountains - last leg home

up at 5 a.m.

breakfast at I-Hop

on the road
by 6:15

the sky
clear overhead,
but all around
dark clouds
lightning flashing
within the clouds,
blossoming pools of
soft white light through dark
gauze

strong winds from the north
and a morning chill
in the air

in the east, a small
break in the clouds,
like a knothole in a fence,
and through it the peach-orange
glow
of the rising sun

still too dark
to see anything
but the sky

no le hace

i don't need to see,
homebound
i have eyes for nothing
but the road ahead

~~~~

306
miles

depending on Dairy Queen
stops,
less
than 4 hours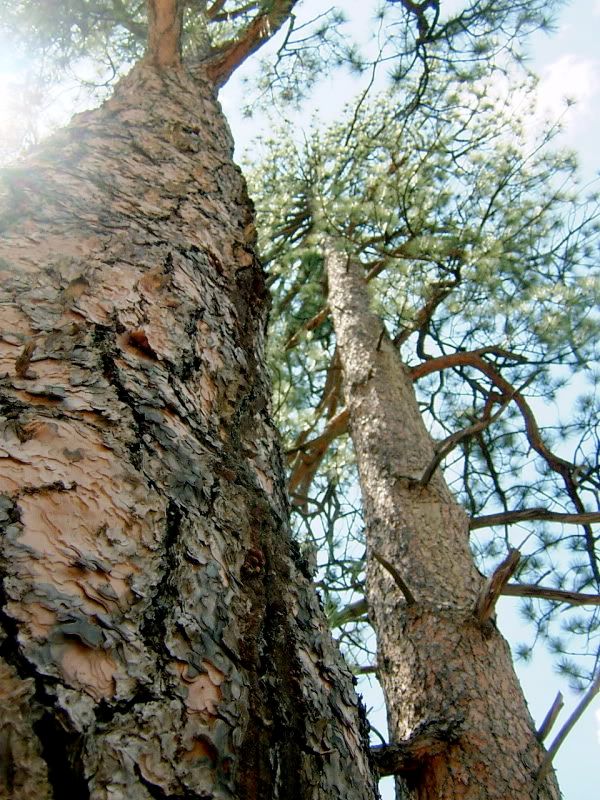 Before we close up shop for the week, I want to respond to a comment, a question, really, posted to the blog last week. Perhaps I'm overly sensitive to this but the question is one I always try to respond to because I want to be clear to all about what I'm doing and why. Those of you who are more interested in reading poetry than long explanations of purpose, can just skip this and come back next week when we'll have more poetry.

Understanding that I may be talking to no one but myself now, I'll be brief.

The questioner noted that much of what I use each week may not be in the public domain and asks if I get permission to post it from the copyright owners.

The answer is, no, I do not get permission. Here's my rationale for that.

I do not consider "Here and Now" to be a commercial enterprise. If it was a commercial enterprise, I would consider my use of copyrighted material to be stealing something of commercial value to other poets. So I can see why some people might consider what I do questionable.

But "Here and Now" is purposefully noncommercial. I have, for example, enough traffic on the blog to sell advertising. But I don't and never will. "Here and Now" produces no income, I carry the full cost of maintaining the blog myself. (A hundred something a year web costs, plus the cost of all the books I buy to pull material from.)

All the copyright material I use in "Here and Now" comes from books I've purchased and the poetry library I've accumulated since starting the blog. Though some might (and do) disagree, having purchased the books gives me some sense of, at least, moral ownership of the poems I use. The fact that I pull poems from these books to use in "Here and Now" is, to me, the moral equivalent of taking my books to a city park, climbing on a park bench and reading them aloud. Since, as I've noted elsewhere, I'm a much better typist than public reader, it is probably to everyone's benefit that I'm typing the poems and not reading them aloud.

I like what I do on "Here and Now," mixing new and old poets, masters and beginners and don't know of anyone else who does it. I think it brings more people into the poetry circle. And more people in the circle, more people reading and writing poetry, seems to me to be a good thing for everyone. And, along the way, introducing readers to poets they may never have heard of otherwise seems to me to be a good thing as well, even, sometimes, selling a book or two. I know of at least two books that we sold because a reader of the blog found a poet they loved and went out looking for their books.

If any poet disagrees with my use of one of their poems, I will immediately remove it from the blog. So far, the only feedback I've had has been from two poets who thanked me for using their work. However, if a poet is really, really displeased, I'll remove their poem, give them my copy of their book and turn over to them all "Here and Now" profits for the past four years. (A check for zero dollars and zero cents seems like it might be a fun thing to write.}

It is true, I do have a book on the market myself and and a couple more coming. Unfortunately, as attested to by my closet full of unsold books, "Here and Now" hasn't led to a rush, or even trickle of sales. Any plans I may have had in that direction when i started, sure didn't work out.

So, that explanation complete, I hope you'll be back with me next week for poetry and sometimes good art. When you do, remember all of the material used in this blog remains the property of its creators. The blog itself was produced by and is the property of
me...allen itz.

And, just for the record, if you want it, you're welcome to any portion of the above I created myself, as long as you say where you got it.