Rocky Mountain Gold
Friday, June 12, 2009

IV.6.2.





Several things different this week.

First, almost entirely by accident none of the poets this week (except me, of course) are Americans and several are from periods before there was an America to be American in.

Second, again almost entirely by accident, my poems this week form a kind of poem series, series being something I almost never do when not traveling.

And, finally, I sent out a solicitation last week to poets who have appeared here before, asking for new material. I received a good response and have a good poem bank now for future weeks. (Can always use more, though, getting them is the hardest part of doing this every week.)

Despite that, I'm not using any of the "friends" poems this week. Two reasons for that, one I simply got lazy and the other, it's too complicated to get into on a very hot summer afternoon.

But, this is what I do have for you. Not too shabby at all.




Lu Yu
The Wild Flower Man
Phoenix Hairpins
Leaving the Monastery Early in the Morning
Rain on the River

Me
a saturday poem

Arthur Rimbaud
Morning of Drunken Ecstasy
Phases
Vigils

Me
a sunday drive

Sappho
Hair Yellower Than Torch Flames
Time of Youth
Song to Groom and Bride
To Eros
To a Friend Gone, Remember
Old Age

Me
another dread monday

Nanao Sakaki
After the First Snow
Grasshoppers
Please
Vinegar
Winter Flower Trails
Midday

Me
Tuesday

Anna Akhmatova
from Requiem
Epilogue

Me
worst day

Dylan thomas
And Earth Shall Have No Dominion

Me
last day

George Grosz
Hymn to the World

Me
sunspot











First, here are several poems by Lu Yu from the book One Hundred Poems From the Chinese, a New Directions book published in 1971.

Lu Yu, who lived from 733–804, is respected as the "Sage of Tea" for his contribution to Chinese tea culture. He is best known for his book on the subject The Classic of Tea, the first definitive work on cultivating, making and drinking tea. The remainder of the Wikipedia entry on Lu Yu appears like it might have been poorly translated into English from original Chinese and I could get nothing from it.

The poems were translated by Kenneth Rexroth who also assembled and edited the book.



The Wild Flower Man

Do you know the old man who
Sells flowers by the South Gate?
He lives on flowers like a bee.
In the morning he sells mallows,
In the evening he has poppies.
His shanty roof lets in the
Blue sky. His rice bin is
Always empty. When he has
Made enough money from his
Flowers, he heads for a teahouse.
When his money is gone, he
Gathers some more flowers.
All the spring weather, while the
Flowers are in bloom, he is
In bloom, too. Every day he
is drunk all day long. What does
He care if new laws are posted
At the Emperor's palace?
What doe it matter to him
If the government is built
On sand? If you try to talk
To him, he won't answer but
Only give you a drunken
Smile from under his tousled hair.


Phoenix Hairpins

Pink and white hands like roses and rice cake!
Cups full of golden pools of wine!
Today the willows are blooming
By the palace wall. the Spring wind
Brings me no pleasure and I
Hate it. My bowels are knotted
With bitterness. I cannot
Loosen the cord of the years
Which has bound us together.
The Spring is still the Spring
Of other days, but I am
Empty, withered with pain.
My rouge is streaked with tears, my
Dress is stained with tear drops.
The peach trees are in blossom
Over my room, here by the
Still lake that mirrors the hills.
I no longer have the strength
To finish this letter and
Wrap it in a cloth of gold. When
You receive it, everything
Will be over forever.


Leaving the Monastery Early In the Morning

In bed, asleep, I dream
I am a butterfly.
A crowing cock wakes me
Like a blow. The sun rises
Between foggy mountains.
Mist hides the distant crags.
My long retreat is over.
My worries begin again.
Laughing monks are gathering
Branches of peach blossoms
For a farewell present.
But no stirrup cup will sustain
Me on my journey back
Into a world of troubles.


Rain on the River

In the fog we drift thither
and yon over the dark waves.
At last our little boat finds
Shelter under a willow bank.
At midnight I am awake,
Heavy with wine. The smoky
Lamp is still burning. The rain
Is still sighing in the bamboo
thatch of the cabin of the boat.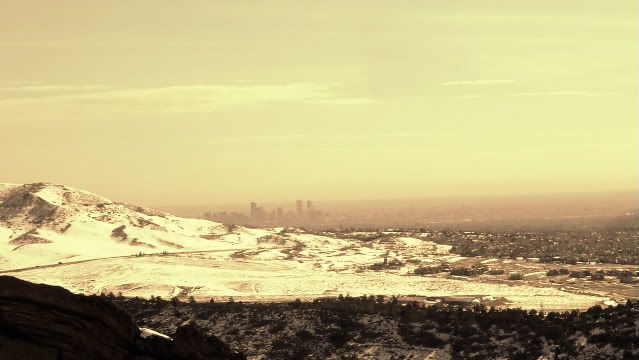 What "Lost & Found" do you go to when you find you've lost your sense of Saturday?



a saturday poem

i've been trying
to remember when
i lost saturday, the saturdays
i remember from when i was a kid,
when there was no school
and when, after a couple of hours of work
in the morning,
the day was mine,
for bike riding,
for exploration of the canals and resacas
within biking distance of our house,
for saturday afternoon movies,
for a trip to our little small-town library
to get books for the week,
for an afternoon of swimming,
for an afternoon that was mine,
all mine,
only mine

it might have been
when i was fourteen or fifteen
and i began a series of jobs in grocery stores,
working saturdays from opening at 7 a.m.
to closing at 9 in the evening, $10 for the day,
seven for me, three for the college fund

then college,
weekends mostly dim days
of hangovers and sleep

military -
working rotating shifts,
about days and nights,
which days, which nights
irrelevant

career -
thirty years of saturdays
alone in my office
where i could work without
distraction,
catching up,
getting ahead

now -
i have made writing my work,
what i do,
what i do most of every day
what i do most every day
in a way based on work habits
developed
over the thirty years that came before

like now,
writing this...

worth the time i've spent on it -
some might know,
i don't

but i'm too old
to go swimming in the resaca,
to fat to ride a bicycle,
too impatient
to spend an afternoon in a movie theater
filled with a bunch of kids
having the kind of saturday i'd like to have
again

but can't









Next I have some pieces by Arthur Rimbaud from the book A Season in Hell and Illuminations, published by J.M. Dent in 1998. As the book's title suggests, it consists of translations by Mark Treharne of two of Rimbaud's best know works, A Season in Hell and Illuminations.

Rimbaud was born 1854 . As part of the decadent movement, his influence on modern literature, music and art has been enduring and pervasive. He produced his best known works while still in his late teens - Victor Hugo described him at the time as "an infant Shakespeare" - and gave up creative writing altogether before he reached 21. He was known to have been a restless soul, traveling extensively on three continents before his premature death from cancer in 1898, less than a month after his 37th birthday.

All of the work I'm using this week comes from Illuminations.



Morning of Drunken Ecstasy

Oh my good! My Beauty! Hideous fanfare in which I do not falter! magical easel of torture! Hurrah for the unheard-of work and the wondrous body, for the first time! It began amid children's laughter, it will end there. This poison will remain in all our veins even when the fanfare sours and returns us to former disharmony. But let us now, we so deserving of this torture, fervently muster the superhuman promise made to our created bodies and souls: that promise, that insanity. Refinement, knowledge, violence! We have been promised that the proprieties shall be exiled so that we can usher in the uncontaminated perfection of our love. It began with a certain disgust and it ended, - since we are unable to seize hold of this eternity here and now, - it ended in a riot of perfumes.
Children's laughter, discreet attention of slaves, austerity of virgins, horror of the faces and objects in this place, may you be hallowed by the memory of this vigil. It began in utter crudity, and now it ends in angels of fire and ice.
Little drunken vigil, holy! if only the mask with which
you have honored us. Method, we assert you! We do not forget that yesterday your glorified every state of our lives. We have faith in the poison. We know how to give our whole life each day.
This is the time of the Assassins..


Phrases

When the world has been scaled down to one single dark wood for our four astonished eyes, - to a beach for two inseparable children, - to a musical house for our untroubled sympathy, - I shall find you.
Let there be a single old man left on earth, calm and handsome, surrounded by "untold wealth", - and I shall be at your feet.
Let me have realized all your memories, - let me be the woman who can bind you hand and foot, - I shall suffocate you.

..........

When we are very strong, - who draws back? very gay, who collapses in ridicule? When we are very evil, what would they do to us?
Adorn yourself, dance, laugh, - I shall never be able to send Love out of the window.

..........

My companion, beggar-girl, monster child! how little you care about these unhappy women and these maneuvers, and my difficulties. Attach yourself to us with your impossible voice, your voice! the sole redeeming feature of this vile despair.

..........

An overcast morning, in July. A taste of ashes floats through the air; - a smell of wood sweltering in the fireplace, - the retted flowers - the devastated walks - the drizzle of canals across the fields - why not toys and incense this early?

..........

I have hung ropes from steeple to steeple; garlands from window to window; golden chains from star to star, and I am dancing.

..........

The upland pond is always steaming. What witch is going to loom up against the white sunset? what violet foliage is going to fall?

..........

While public money is being poured out in celebrations of brotherhood, a bell of rose-colored fire rings in the clouds.

..........

Heightening a pleasant flor of Indian ink, a black powder falls like gentle rain on my vigil, - I turn down the gas lamp, throw myself on the bed, and as I turn towards the shadow, I can see you, my young girls! my queens!


Vigils

I
This is mindful repose, not fever, not languor, on the bed or on the grass.
This is the friend, neither pressing nor undemanding. The friend.
This is the beloved, neither a tormentor nor tormented. The beloved.
Air and the world unsought. Life
- So this is what it was?
- And the dream grows cold.

II

The light returns to the roof-beam. From the two ends of the room, nondescript scenes, harmonic elevations meet up together. The wall facing the watcher is a psychological sequence of cross-sections of friezes, atmospheric layers and geological strata. - A vivid, rapid dream of sentimental groups with beings of all kinds in every conceivable setting

III

The lamps and the rugs of the vigil sound like waves, at night, along the hull and around the entrepont.
The sea of the vigil, like Amelie's breasts.
The wall-hangings, up to half the way, thickets of lace, dyed emerald, where the doves of the vigil dart about

...............................................................................................

The fireback of the blackened hearth, real suns on seashores: ah! wells of magics; the only glimpse of dawn, this time.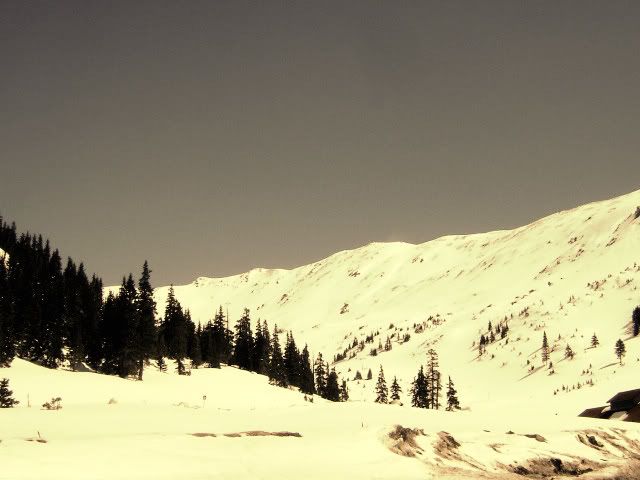 I always like to catch the quick flash of not-what-you-expect in an every day regular day.



a sunday drive

a sunday drive
to Austin
on an errand
that couldn't wait
for Monday

thinking about going on
for a drive
in the hill country, maybe
spend the night in Blanco or Mason
or Johnson City
before heading home tomorrow

take a step outside
and decide it's too damn hot
so i'll just do the do i'm supposed to do
and head for home in San Antonio -
save the hotel night for a trip
later in the month to Presidio
or maybe to the coast

let Reba run on the beach

a pretty normal
Sunday
i'm thinking,
then i see the guy
with the scars all over his head,
like three quarters of his skull
had been lifted
in pieces
then put back together

a big story there,
i think,
Iraq, maybe -
motorcycle -
something like that involved,
probably,
something, probably, he doesn't like to talk about

my life -
no big scars
but i'm happy to talk about it
anyway,
do it all the time,
even though not that interesting

not like the guy
with the jigsaw skull
who probably doesn't want to talk about it









Here are several poems and fragments of poems from the book Sweetbitter Love, poems of Sappho, with new translations by Willis Barnstone. The book was published by Shambhala in 2006.

Sappho was an Ancient Greek lyric poet, born on the island of Lesbos. Later Greeks included her in the canonical list of nine lyric poets. Her birth was sometime between 630 and 612 BC, and it is said that she died around 570 BC. The bulk of her poetry, which was well-known and greatly admired throughout antiquity, has been lost, but her immense reputation has endured through surviving fragments.

The only contemporaneous source which refers to Sappho's life is her own body of poetry, and scholars are skeptical of biographical readings of it.



Hair Yellower Than Torch Flames

My mother used to say

in her youth
it was a great ornament to wear
a purple ribbon

looped in her hair. But a girl
with hair yellower than torch flame
need wear just

a wreath of blooming
flowers, or lately maybe
a colorful headband

from Sardis
or some Ionian city


Time of Youth

You will
remember
we did these things
in our youth

many and beautiful things.

In the city
for us the harsh

We live
opposite

a daring
person

stone foundation
thin-voiced


Song to Groom and Bride

Happy groom, your marriage you prayed for
has happened. You have the virgin bride
of your prayers.

You the bride are a form of grace,
your eyes honey.
Desire rains on your exquisite face.

Aphrodite has honored you exceedingly


To Eros

You burn us


To a Friend Gone, Remember

Honestly I wish I were dead.
When she left me she wept

profusely and told me,
"Oh how we've suffered in all this.
Sappho, I swear I go unwillingly."

And I answered her,
"Be happy, go and remember me,
you know how we worshiped you.

But if not, I want
to remind you
of beautiful days we shared,

how you took wreaths of violets,
roses and crocuses,
and at my side

tied them in garlands
made of flowers
round your tender throat,

and with sweet myrrh oil
worthy of a queen
you anointed your limbs

and on a soft bed
gently you would satisfy
your longing

and how there was no
holy shrine
where we were absent,

no grove
no dance
no sound"


Old Age

In pity
and
trembling

old age now
covers my flesh.
Yet there is chasing and floating

after a young woman.
Pick up your lyre
and sing to us

of one with violets
on her robe, especially
wandering









How long the attitudes of a lifetime hang over us.

Like this.



another dread monday

it's another dread
monday
and everyone drags
moans, groans, pisses at the wind

including me

even though i don't do anything
on monday
that i don't do every other day of the week,
except on Sunday
we sometimes go to a movie
and i haven't been to a movie on monday
in decades

(a thought for this afternoon)

and even when i worked
i usually looked forward to monday
because i loved the work
and saw each new week as an opportunity
to do even more it

probably
goes all the way back to childhood
(doesn't everything)
when i did not love school
and did not look forward to going back to it,
even though half of sunday
was eaten up
churchifying, which was actually worse
than going to school
so you'd think i'd be happy to get sunday over with
and get to school where, at least, there wasn't anyone
yelling at me, telling me i was going to hell
because of those pesky nocturnal dreams
about Gina Lollabrigida and the things we could do
if she would teach me Italian, maybe some French, too

but there it was, monday, with first period English
and Mrs. Buck (arrivederci Gina) who was sure
i couldn't be writing as well as i did and spent four years
trying to catch me copying my themes and book reports
from someone else, who else was always the big question,
because of the dearth of likely candidates, and i was selling
book reports rather than buying them, anyway, a prospect
she never even casually entertained

so that must have been the beginning
of dread monday
for me
Mrs. Buck and first period English
which is ironic
since
here i am
beginning monday and all the rest of the days
with my poem
of the day,
just like first period
English

Mrs. Buck
would never believe
it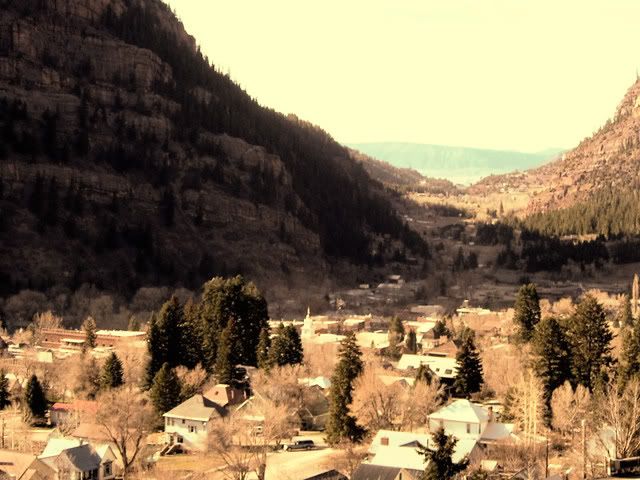 Next, I have a poet new to me, Nanao Sakaki, from his book Break the Mirror, the Poems of Nanao Sakaki, published by North Point Press in 1987.

Sakaki was a Japanese poet, born in 1923 to a large family in the Kagoshima Prefecture and raised by parents who ran an indigo dye-house.

After completing compulsory education to age twelve, he worked as an office boy in Kagoshima. He was a draftee radar specialist stationed in Kyushu in the Japanese Air Force or Navy, and surreptitiously read Nietzsche, Schopenhauer, Kropotkin, Marx, and Engels as time allowed. After the war, he went to Tokyo, living in an underpass near Ueno Station, working in various low skill jobs.

Around 1952 he moved to the San'ya district and lived off the generosity of his neighbors, spending all his time studying English and reading. After two years there, he moved to Shinjuku, became interested in primitive art, and collaborated with a wood sculptor. They visited forests all over Japan for some three years. During this time, Sakaki began to write poems expressing a deep relationship with the forests. This led to exhibitions combining poetry and sculpture in Kagoshima in 1955 and in Ikebukuro in 1959.

Sakaki and the sculptor then went separate ways, Sakaki returning to Shinkuju and becoming friends with Neale Hunter. They co-translated some of his poems into English and published them in Tokyo 1961 as the book Bellyfulls.

It was also around this time that Sakaki helped create and lead "the Tribe", and led these friends to Suwanosejima to build the Banyan Ashram.[9]

Bellyfulls was reprinted in the US in 1966, and starting in 1969, Sakaki made several trips to the United States, exploring the wilderness, writing, and reading poetry. He spent about ten years in the US, primarily in San Francisco and Taos, New Mexico, but also walking widely.

Sakaki was married twice and had two sons and a daughter, At the time of his death in 2008, he was living with friends in the mountains of Nagano prefecture.

Here are several of his shorter poems.



After the First Snow

From the ground
snow comes.

To heaven
sap goes back.

At the end of the universe
life starts.

In the wind
time walks.


Grasshoppers

Hi Fred!
You don't want to have
Vegetable garden this summer, do you?

........No, Too many grasshoppers.

Why don't you eat them.

........Prairie Shrimp........

Catch them with butterfly net
Take off legs
Saute in butter
Eat with garlic and soy sauce

Next morning
Give your shit back to the garden;
Now with numberless grasshoppers

Sing songs
Hop
Jump
Dance
Forever




Please

Sing a song
or
Laugh
or
or Cry
or
Go away.




Vinegar

With vinegar
I clean up windows.
I clean up mind's windows.
I clean up green forest
blue sky
white clouds
I clean up great universe.

......not true......

Now transparent windows....

Against the glass
Chickadees, robins, jays
hit their heads
and lose their lives

In charity
I pick them up
eat them up
with friends.


Winter Flower Trails

After two days snowing
A rosy evening glow.

You remember suddenly
The star shining in daytime
And flowers blooming here in summer.

Star light
Snow light
an icy thistle field.

Staggering with heavy boots
You break dry flowers
Into small pieces of the sun.

Start here
Your footprints
Animal tracks
Flower trails


Midday

A gray shadow
Crosses over snow field.
A white cloud
Floats in blue sky.
Between heaven and earth
Between you and me
Light dancing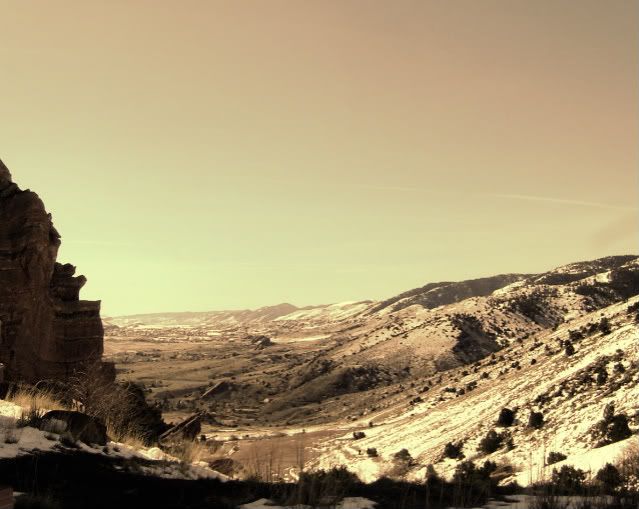 History is very important; it is a tool that helps us plan for the future. That's why I like to do what I can to keep the historical record straight.

Like the whole, hidden truth about Tuesday.



Tuesday

now
we begin
the second day of the work week,
Tuesday,
named, during the first Gregorian period,
after the goddess Tuesday Weld, followed
in ancient times by Weldsday,
leading
during that remote, romantic period
to the Gregorian bacchanal
spanning Tuesday night
and Weldsday morn,
called Tuesday Weldsday,
followed by Thirstday,
or, the day of the great thirst that follows
the night of the great drink,
from which arose that peculiar Gregorian sight
of close-shaven dogs,
necessary
for the production of the hair
of the dog that bit them,
followed by Friarsday which all the Gregorian friars
spent coughing up hair balls,
not to be confused with
Fryersday
the solstice holiday
when large buckets of fryers
were consumed during the Gregorian friars'
Kentucky fairs - original or extra-crispy - normally held
on Thirstday when great great quantities of tequila sunrises were consumed,
followed by hung-over Friarsday, spent mostly
consuming large casks of bloody marys, made by the witch
and purveyor of potent potions,
Mary Steenbergen

It was a wonderful time, a simple time,
spoiled by invasions
of the Goths and Semi-Goths
which led to the Gregorian II era
when days' names were changed to honor
Germanic peoples
like the infamous Red Baron
and his dog
Markey Mark
Bark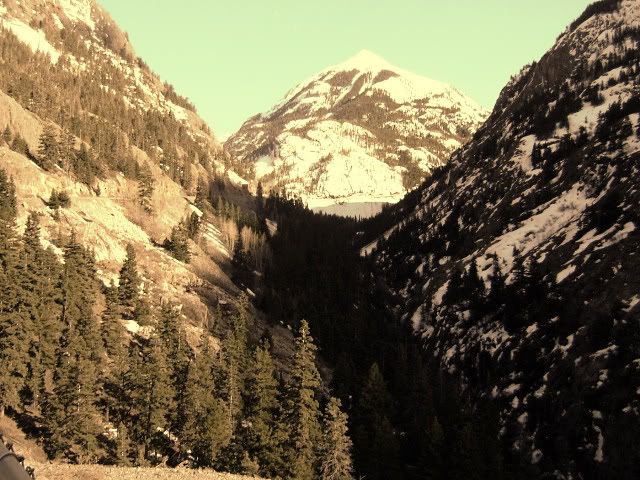 The next poem is by Russian poet Anna Akhmatova from the collection of her work, You Will Hear Thunder, published by Ohio University Press in 1985.

Akhmatova was the pen name of Anna Andreevna Gorenko, the pen name taken because her father did not want the family name associated with the disreputable world of poetry. Born in 1889, she is credited with a large influence on Russian poetry.

After decades of falling in and out of favor by the communist government of the Soviet Union, Akmatova died in 1966.

A minor planet, 3067 Akhmatova, discovered by Soviet astronomer Lyudmila Georgievna Karachkina in 1982 is named after her.

What follows is the introduction and epilogue to her poem Requiem, written in the late 1930s, circulated in samizdat form and by work of mouth until it was finally officially published in Russia well after her death.

All the poems in the book, including the sections below, were translated by D.M. Thomas.



from Requiem

In the fearful years of the Yezhov terror I spend seventeen months in prison queues in Leningrad. One day someone "identified" me. Beside me, in the queue, there was a woman with blue lips. She had, of course, never heard of me; but she suddenly came out of that trance so common to us all and whispered in my ear (everybody spoke in whispers there): "Can you describe this?" And I said, "Yes, I can." And then something like the shadow of a smile crossed what had once been her face.


Epilogue

I

There I learned how faces fall apart,
How fear looks out from under the eyelids,
How deep are the hieroglyphics
Cut by suffering on people's cheeks.
There I learned how silver can inherit
The black, the ash-blond, overnight,
The smiles that faded from the poor in spirit,
Terror's dry coughing sound.
And I pray not only for myself,
But also for all those who stood there
In bitter cold, or in the July heat,
Under that red blind prison-wall.

II

Again the hands of the clock are nearing
The unforgettable hour. I see, hear, touch

All of you: the cripple they had to support
Painfully to the end of the line; the moribund;

And the girl who would shake her beautiful head and
Say: "I come here as if it were home."

I should like to call you all by name,
But they have lost the lists...

I have woven for them a great shroud
Out of the poor words I overheard them speak.

I remember them always and everywhere,
And if they shut my tormented mouth,

Through which a hundred million of my people cry,
Let them remember me also...

And if ever in this country they should want
To build me a monument

I consent to that honor,
But only on the condition that they

Erect it not on the sea-shore where I was born:
My last links to them were broken long ago,

Nor by the stump by the Royal Gardens,
Where an inconsolable young shade is seeking me,

But here, where I stood for three hundred hours
And where they never, never opened the doors for me.

Lest in blessed death I should forget
The grinding scream of the Black Marias,

The hideous clanging gate, the old
Woman wailing like a bounded beast.

And may the melting snow drop like tears
From my motionless bronze eyelids,

And the prison pigeons coo above me
And the ship sails down the Neva









For most of us, even our worst day is not really so bad, not compared to others'. This poem arose from my reading of a poem i used in "Here and Now" last week.



worst day

i just read a poem
by a guy
telling about the night
during the Viet Nam war
when he was eighteen years old
and skipping the country
to avoid the draft

i suspect it's supposed to be
a sad story
as he tells about getting on the bus
in his hometown,
podunk, wherever,
leaving behind his family, his mother,
his father, his little brother, etc. etc.


but he doesn't get much sympathy
from me

i honor both those who served their
country by going to war and those
who served by going to jail

those who dodged the question
by running away to foreign shores
where they could smoke dope
and more safely agitate against
their country strike me as types
we seem to see a lot of
these days, losers, whiners, victims
of their own overblown self-image,
irrelevancies who find no question
so large or so serious
that they cannot mock as they scurry
to find a safe place
to hid from it

i chose a third way, not a way
of any particular honor or courage,
but, when my draft notice came,
at least i hung around, joining
the air force, an option offering
equal loss of personal freedom
to those shipping off
to army or marine boot camp
but a lesser likelihood of
having my guts and brain matter
strewn across a bug-infested jungle floor

the bus i got on in little Victoria, Texas,
took me to the processing center
in Houston and another bus
that took me to San Antonio, where,
very early in the morning at Lackland
Air Force Base, I began to learn
the basics of responding to
incomprehensible language screamed
in my ear - usually in a southern, hillbilly
accent, learning that even when not understanding
what you were being told to do, doing
something was better doing nothing,
which left you a sitting duck for more
abuse and the simulated rage
from the drill instructor appointed
by the President of the United States
to scare the civilian crap
out of slick-sleeved rookies
so that more survival-directed
military crap could be embedded
in every bone and essence
of their pussy civilian bodies

it was the worst day
of my entire service of nearly
four years,

others, less fortunate than me,
would have much worse days
than that, and many would find
one of those worse days
to also be their last









Now, I think for the first time, I have a poem by Welsh poet Dylan Thomas. I found the poem, one of his best known, in The Collected Poems of Dylan Thomas, 1934-1952, published by New Directions in 1971.

Thomas was born in 1914. In addition to poetry, he wrote short stories and scripts for film and radio, which he often performed himself. His public readings, particularly in America, won him great acclaim; his sonorous voice with a subtle Welsh lilt became almost as famous as his works.

He died in New York in 1953. The first rumors were of a brain hemorrhage, followed by reports that he had been mugged. Soon came the stories about alcohol, that he had drunk himself to death. Later, there were speculations about drugs and diabetes.



And Earth Shall Have No Dominion

And death shall have no dominion.
Dead men naked they shall be one
With the man in the wind and the west moon;
When their bones are picked clean and the clean bones gone,
They shall have stars at elbow and foot;
Though they go mad they shall be sane,
though they sink through he sea they shall rise again;
Though lovers be lost love shall not;
And death shall have no dominion.

And death shall have no dominion.
Under the windings of the sea
They lying long shall not die windily;
Twisting on racks when sinews give way,
Strapped to a wheel, yet they shall not break;
Faith in their hands shall snap in two,
And the unicorn evils run them through;
Split all ends up they shan't crack;
And death shall have no dominion.

And death shall have no dominion.
No more may gulls cry at their ears
Or waves break loud on the seashores;
Where blew a flower may a flower no more
Lift its head to the blows of rain;
Though they be mad and dead as nails,
Heads of the characters hammer though daisies;
Break in the sun till the sun breaks down,
And death shall have no dominion.









All kinds of days in our lives, weekdays, holidays, birthdays; and then there is the last day.



last day

when you reach
a certain age
you begin to think about
an end to things

you think about last days,
or, for me,
a last day and what i would like
to be doing on that final day before
the end of things
arrives

and i've thought about it
and decided
i'd like it to be a lot like today

maybe in Autumn
instead of Summer, sitting
on the Riverwalk
under an October blue sky,
a color blue
i've never seen anywhere but here
this time of the year,
drinking coffee,
the last coffee,
writing a poem, the last poem,
the last chance to get it right

alone on the river,
watching the water flow past me,
passing like time passes,
there, then gone,
never again to be right there,
me, an observer as it passes
never again to see its passage,
never to know
where it goes when it leaves me

alone would be best,
i think, though, in whatever state of
atomic dispersion follows
my own brief time of elemental gathering,
i will miss many

but,
still, alone, i think,
for only an alone mind can find itself
to clarity

alone, i think,
being so much easier that way
to forget no other day follows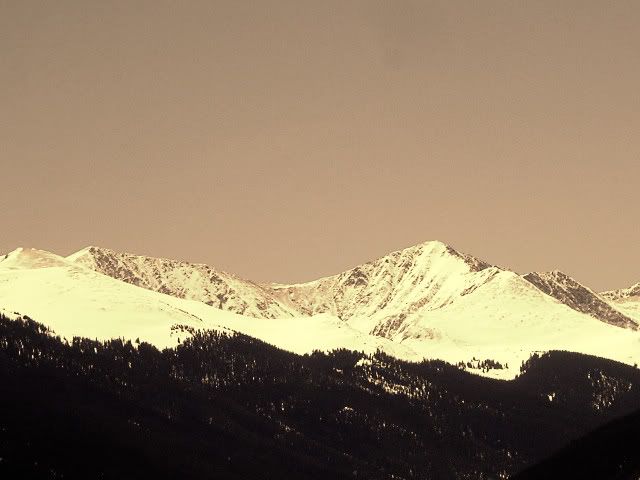 For my next poem I went to the anthology, The Fader book of 20th Century German Poems, published by Faber and Faber Limited in 2005.

The poem I selected is by George Grosz. Born in 1893, he was a German artist known especially for his savagely caricatural drawings of Berlin life in the 1920s. He was a prominent member of the Berlin Dada and New Objectivity group during the Weimar Republic before he emigrated to the United States in 1932.

In 1914 Grosz volunteered for military service during the first World War. Like many other artists, he embraced the first world war as "the war to end all wars", but was quickly disillusioned and was given a discharge after hospitalization in 1915. In January 1917 he was drafted for service, but in May he was discharged as permanently unfit.

He was arrested during the Spartakus uprising in January 1919, but escaped using fake identification documents. He joined the Communist Party of Germany in the same year. In 1921 Grosz was accused of insulting the army, which resulted in a 300 German Mark fine and the destruction of the collection Gott mit uns ("God with us"), a satire on German society. Grosz left the Communists in 1922 after having spent five months in Russia and meeting Lenin and Trotsky, because of his antagonism to any form of dictatorial authority.

Bitterly anti-Nazi, Grosz left Germany in 1932, a year before Hitler came to power, and was invited to teach at the Art Students League of New York in 1933, where he would teach intermittently until 1955. He became a naturalized citizen of the United States in 1938.

Grosz died in Berlin in 1959 from the effects of falling down a flight of stairs after a night of drinking.

The poem was translated by Michael Hofmann.



Hymn to the World

I

O whizzbang world, you luna park,
You delicious cabinet of horrors.
Watch out! Here comes Grosz.
The saddest man in Europe,
"A phenomenon of sadness."
Hard hat pushed back,
By no means a softie!!
A skull full of black blues,
Bright as fields of hyacinths
Or rushing express trains
Clattering over bridges -
Ragtime dancer.
waiting with crowds by the picket fence
For Robert E. Lee.

Horido!
By the beard of headmaster Wotan -
Afternoons of perttified sewers,
Painted over putrition,
Perfumed stench -
Grosz can sniff it.
Parbleu! I smell roast babies.

II

Get yourself together, lads!
Crank up the Benz - 150 km
Down the ribboning roads!
You too are disgusted by the cold sweat
On your flaccid features!

Turbulence of the world!
My dear friends! Ahoy!
Greetings, y'all, boys over the water!
I.W. Hurban, Lewis, Abraham,
Theo F. Morse,
Lillian Elmore.
You converted the jungle into notes
With your New World banjo music.
Stiff standing skyscrapers.
The grey eye at liberty.
Cleanshaven and broad.

The houseboat glides down the Hudson -
With dark nights
And Negroes in black hats!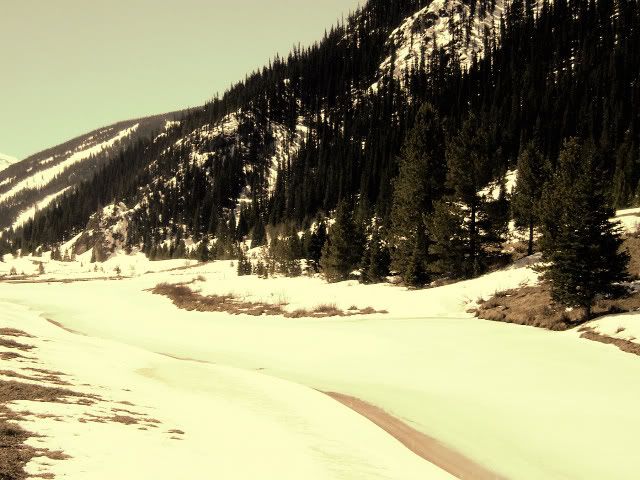 Here's a short poem I wrote about a very good day.



sunspot

thunder and lightning
all night
but little rain

this morning
the sun -
in a clear-sky patch
surrounded by
black clouds -

is shining on me
like a spotlight at the grand ballet

the star of the show,
that's me,
it's my day to
shine









That's it for this week.

Next week, we'll have our friends back. I'm still working on poets from my library. So far, it looks like I'll have Frank O'Hara, Susan Griffin, Nikki Giovanni, and Norman Stock with a couple of poems from his fun collection Buying Breakfast For My Kamikaze Pilot, plus some more I haven't come up with yet.

Until next week, remember, all of the material presented in this blog remains th property of its creators. The blog itself was produced by and is the property of me...allen itz.