Introducing Francina Hartstra
Friday, June 19, 2009

Photo by Francina Hartstra
IV.6.3.





Francina Hartstra has been with us on "Here and Now" as a poet several times, but this is the first appearance as a photographer. All of the images in this issue are hers.

Francina was born in 1947 and spent the first thirteen years of her life on river cargo vessels visiting Belgium, France, The Netherlands, Germany and Switzerland. Since then she lived in many different places, including the United States for 12 years, and has traveled widely in Europe, North Africa, The Caribbean and Asia. She moved back to The Netherlands some 10 years ago and continues to live there today.

In addition to Farncina's images, we have these fine poets with us this week as well as a closing tribute to Rosalie "Connie" Walker who passed away earlier this month. Connie was a poet known and enjoyed by a number of us who became her friend via the internet.




Susan Griffin
Two Thousand Years

Me
garage sale

Barbara Moore
The Model Child

Frank O'Hara
Romanze, or The Music Students

Christopher T. George
Zero Hour
All Hail, Miss Dash
Union Station, D.C., 3:48 P.M.

Me
a ride in the Intestinal Falcon

Nikki Giovanni
A Poem for Carol
A Fishy Poem
The World is not a Pleasant Place to Be

Dan Cuddy
Myth of Venus

Me
cra-z

Margo LaGattuta
Drawing Dirty Pictures

Polly Opsahl
Dreaming Postal

Fances Downing Hunter
Early Morning Music

Me
Gabriel

Norman Stock
Buying Breakfast for My Kamikaze Pilot
My White Wife

Me
take this woman, please

Kathryn Stripling Byer
from Mountain Time

Roland Flint
Early Cutting

Walter Durk
Requiscat in Pace

Me
first step

Tributes to Connie by Her "Blueline" Friends

Thane Zander
Connie's Tribute

Alice Folkart
Connie on a Camel

Helen V. Lundt
Connie's Journey

Gary Blankenship
For Connie

Me
Dear Connie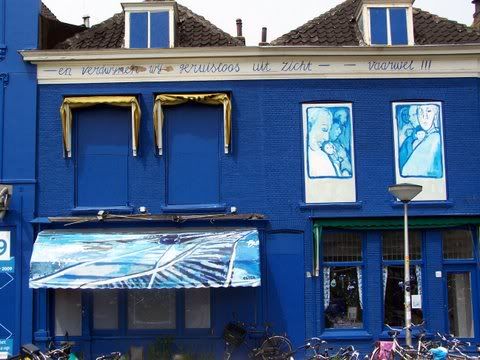 Photo by Francina Hartstra





Susan Griffin describes herself as an eco-feminist author. She sees her work as "drawing connections between the destruction of nature, the diminishment of women and racism, and tracing the causes of war to denial in both private and public life." She received a MacArthur grant for Peace and International Cooperation, an NEA Fellowship, and an Emmy Award for the play Voices.

Griffin was born in Los Angeles, California, in 1943 and has resided in California since then.

We begin this week with one of her poems, this, from her bookLike the Iris of an Eye, published in 1976 by Harper and Row/



Two Thousand Years

1

There you are at the stove again
a woman too intelligent for absolute
paranoia, stirring the cereal
again, is there something that draws you
back and back to this
the light, the plant you must
water, the bacon, the eggs in the pan
you consider five years in this
place, two lunches made in the
ice box, your daughter with
one big tooth crowding the babies
makes blue snakes in the next room,
the cereal is poured in blue
bowls with the blue rims,
you have chosen the color
chosen you daughter
chosen the number on the house

2

You say the
entire world can exist
in one imagination
And you tell the story
of the sisters over
in your mind
how they longed for the city
how they died in the country
and that not in the city
but somewhere
behind them
not in the country
but behind them, as a shadow, a glimpse, a thought
lying under speech

3

Always one step ahead of despair
I dreamed last night
the men made plans for the future
your husband and mine
with the correct explosions
underground, they said, we locate caves
and stay there while the holocaust
rages on the surface, then
according to the laws of probability
we will find our way out
in two thousand years

4

No, I woke up screaming
I would rather die
in the fires.

5

And you wake
to a quick silence
like disaster, like the
moment the pot falling
seems to rest in air
before it
splits in two
and you wonder
is the fire
real

6

You remind yourself how easily you forget
the mind thinking itself quick recites outlines
and leaves out all the textures,
invents a reason
and is irritated by the wrong details.
The body goes on defending itself
every movement, the boiling of water on
the stove, the pouring of salt in a shaker
a proof of theorems, when suddenly
I remember every moment.

7

Self-preservation in the making of breakfast.
Self-preservation in the cry on waking.
Self-preservation in reason.
Self-preservation in memory.
I remember every moment, I am shocked
at the daily loss.






Photo by Francina Hartstra





My mother-in-law had a garage sale a couple of weekends ago. My wife, Dora, went down to help. I contributed to the effort by writing the following poem about it.



garage sale

it is the day
before
garage sale weekend
and D is off, heading south
to help with her mother's
semiannual get rid of junk sale,
her little red Camry,
loaded to the windows
with a dozen varieties
of crap that, with luck
will be sold
for the grand amount
of maybe
three dollars and forty cents

assuming 28 miles per gallon
over the 517 miles
between
here and there and back, i anticipate
our weekend losses to be at least
50, but surely no more than 75
dollars, buy high,
sell low
capitalism
fit for the day

having scheduled myself for a
colonoscopy
early Monday morning,
i was given a pass on the trip

a desperate measure, perhaps,
but the procedure only lasts a couple of hours,
and given a free weekend besides,
it seems like a bargain
greater
than anything likely to be sold
at the garage
sale






Photo by Francina Hartstra





Here's a poem from our friend Barbara Moore.

Barbara was born in Danville, Virginia in 1948, but has lived in New York long enough to consider herself an almost native. She earned a B.A. from Hofstra University, majoring in English, and an M.S.W. from Fordham University. She has been a research assistant at Reader's Digest as well as a substance abuse counselor at Long Island College
Hospital.



The Model Child

I'm handicapped by etiquette
Hog-tied to the falseness
Of its swollen barren belly.
From time of understanding words,
Drilled into my head were these
"Mind your manners, child."

My playmates were spontaneous
In the moment, whole
I was to the side of things
Punctuating pauses with
"Please" and "thank you"

And like Red Riding Hood
"What a nice house you have"
"What a delicious dinner that was"
To the point where I never fully saw
I never completely savored

Editorializing, summing up
I was the last to leave
With the most words said
And the fewest feelings expressed

I'm handicapped by etiquette
Thank you for listening.






Photo by Francina Hartstra





My next poem is by Frank O'Hara from the book Meditations in an Emergency. The book was published by Grove Press in 1967.

O'Hara was born in Baltimore in 1926 and grew up in Massachusetts. He served in the South Pacific and Japan as a sonarman in the Navy during World War II and with the funding made available to veterans he attended Harvard University. Although he majored in music and did some composing, his attendance was irregular and his interests disparate. He regularly attended classes in philosophy and theology, while writing impulsively in his spare time. O'Hara was heavily influenced by visual art, and by contemporary music, which was his first love (he remained a fine piano player all his life and would often shock new partners by suddenly playing swathes of Rachmaninoff when visiting them). While at Harvard, HE began publishing poems in the Harvard Advocate. Despite his love of music, he changed his major and graduated from Harvard in 1950 with a degree in English.

He then attended graduate school at the University of Michigan and received his M.A. in English literature 1951. That autumn O'Hara moved into an apartment in New York City and soon after became employed at the front desk of the Museum of Modern Art and began to write seriously. Over the years he was active in the art world, working as a reviewer for Art News, and in 1960 was Assistant Curator of Painting and Sculpture Exhibitions for the Museum of Modern Art.

He was injured in 1966 in an accident on Fire Island in which he was struck by a man speeding in a beach vehicle He died the next day of a ruptured liver at the age of 40.



Romanze, or The Music Students

1

The rain, its tiny pressure
on you scalp, like ants
passing the door of a tobacconist.
"Hello!" they cry, their noses
glistening. They are humming
a scherzo by Tchyerepnin.
They are carrying violin cases.
With their feelers knitting
over their heads the blue air,
they appear at the door of
the Conservatory and cry "Ah!"
at the honey of its outpourings.
They stand in the street and hear
the curds drifting on the top
of the milk of the Conservatory doors.

2

the had though themselves
in Hawaii when suddenly the pines,
trembling with nightfulness,
shook them out of their sibilance.
The surf was full of outriggers
racing like slits in the eye of
the sun, yet the surf was full
of great black logs plunging, and
then the surf was full of needles.
The surf was bland and white,
as pine trees are white when,
in Paradise, no wind is blowing.

3

In Ann Arbor on Sunday afternoon
at four-thirty they went to an organ
recital: Messiaen, Hindemith, Czerny.
And in their ears a great voice said
"To have great music we must commission
it. To commission great music
we must have great commissioners."
There was a blast! and summer was over.

4

Rienzi! A rabbit is sitting in the hedge!
it is a brown stone! it is the month
of October! it is an orange bassoon!
They've been standing on the mountain
for forty-eight hours without flinching.
Well, they are soldiers, I guess,
and it is all marching magnificently by.






Photo by Francina Hartstra





Next I have three short poems from our friend and frequent contributor, Christopher T. George.

Chris was born in Liverpool, England in 1948 and first emigrated to the United States with his parents in 1955. He went back to Liverpool for, he says, a refresher on his Scouse accent, living with his grandparents while attending Rose Lane and Quarry Bank Schools. Chris returned to the U.S.A. in 1968 and has lived there ever since. He now lives in Baltimore, Maryland, near Johns Hopkins University with his wife Donna and two cats.

He is a frequently published poet, as well as the lyricist for Jack - The Musical, written with French composer Erik Sitbon, http://www.jack-themusical.com/. Chris is also an editor at Ripperologist magazine published in the UK, http://www.ripperologist.info.



Zero Hour

Were passengers
on Titanic munching
iceberg lettuce when
disaster struck?

Was anyone at
Hiroshima or Nagasaki
or Ground Zero thinking
of Zero Hour when the fiery
javelin pierced their hearts?


All Hail, Miss Dash!

To Emily Dickinson

Ah, right here in the very middle
of Garrison Keillor's Good Poems,
I meet you once again, Miss Dash,
your lovely "We grow accustomed--"
I'm waiting in the air-conditioned
quiet of the Marc train to pull
off--watch a Sleeping Beauty doze
with his Blackberry. And I'm here
writing this on the ripped-open
white of a money envelope! Ha!
All hail, Miss Dash--Godhead!
Keep conversing with our souls.


Union Station, D.C., 3:48 P.M.

Congressman Bluetooth berates
an intern, hands flapping,
guarding Samsonite luggage
like a mother barracuda.

Homeless man with ebony skin
touches each granite block.
Pencil-thin-moustache guy with
Stars and Striped tie pulls

a screwed-up ball of dollars
from deep within a pocket
of his baggy pants, scrutinizes
each bill, Marlboro on lip.






Photo by Francina Hartstra





Here's a follow-up on my garage sale poem, one I'm very proud of it since it isn't often someone figures out how to write a poem about a colonoscopy.



a ride on the Intestinal Falcon

they let me watch
the procedure on TV
as they were doing it,
kinda cool...
reminded me of that part
of the first Star Wars
when Hans Solo hid himself
and his ship
the Millennium Falcon
and the Princess and the rest
from the Imperial evildoer whosits
who were chasing them
in those little bug looking ships
and of course it wasn't a cave
but a gigantic worm's
gigantic worm hole
and whooooosh
they barely made it
and since it was the first of the series
we weren't sure they would

and
anyway
even though there weren't,
thank goodness,
any gigantic, hungry-for-a-space-ship
worms in my case, that part of the movie
came to mind as i watched the procedure

and
in the recovery bay
i was next to an old man singing
western ballads
in a creamy smooth Ray Price kind of voice

and
that was the best part
of the
morning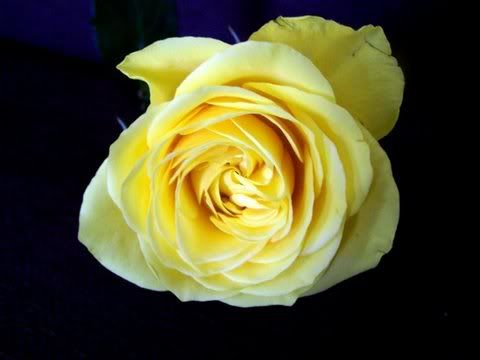 Photo by Francina Hartstra





Nikki Giovanni was born in Knoxville, Tennessee in 1943, and raised in Cincinnati, Ohio. In 1960, she entered Fisk University in Nashville, Tennessee, where she worked with the school's Writer's Workshop and edited the literary magazine. After receiving her bachelor of arts degree in 1967, she organized the Black Arts Festival in Cincinnati before entering graduate school at the University of Pennsylvania and Columbia University.

Her honors include three NAACP Image Awards for Literature in 1998, the Langston Hughes award for Distinguished Contributions to Arts and Letters in 1996, as well as more than twenty honorary degrees from national colleges and universities. She has been given keys to more than a dozen cities, including New York, Los Angeles, Dallas, Miami, and New Orleans.

Several magazines have named Giovanni Woman of the Year, including Essence, Mademoiselle, Ebony, and Ladies Home Journal. She was the first recipient of the Rosa Parks Woman of Courage Award. She has served as poetry judge for the National Book Awards and was a finalist for a Grammy Award in the category of Spoken Word.

She is currently Professor of English and Gloria D. Smith Professor of Black Studies at Virginia Tech, where she has taught since 1987.

This next poem is from her book My House, published by Quill in 1972.



A Poem for Carol

(May She Always Wear Red Ribbons)

when i was very little
though it's still true today
there were no sidewalks in lincoln heights
and the home we had on jackson street
was right next to a bus stop and a sewer
which didn't really ever become offensive
but one day from the sewer a little kitten
with one eye gone
came crawling out
though she never really came into our yard but just
sort of hung by to watch the folk
my sister who was always softhearted but able
to act effectively started taking milk
out to here while our father would only say
don't bring him home and everyday
after school i would rush home to see if she was still
there and if gary had fed her but i could never
bring myself to go near her
she was so loving
and so hurt and singularly beautiful and i knew
i had nothing to give that would
replace her one gone eye

and if i had named her which i didn't i'm sure
i would have called her Carol

[20 dec 71]


A Fishy Poem

i have nine guppies
there were ten but the mother died shortly
after the birth
the father runs up and down the aquarium
looking

at first i thought i wasn't feeding
them enough
so i increased and increased
until the aquarium was very very dirty
then i realized he was just a guppy
whose father was a goldfish
and he was only following
his nature

[11 jan 72]


The Wold Is Not a Pleasant Place to Be

the world is not a pleasant place
to be without
someone to hold and be held by

a river would stop
its flow if only
a stream were there
to receive it

an ocean would never laugh
if clouds weren't there
to kiss her tears

the world is not
a pleasant place to be without
someone

[17 feb 72]






Photo by Francina Hartstra





Nothing can lead a man to day dreams faster than the passage of a beautiful woman (especially when she's optional on a clothing optional beach).

Here's our friend Dan Cuddy to tell us about it.



Myth Of Venus

today
a poem comes out of the language
like Venus
riding a seashell
the zephyrs
pushing the very naked
naturally curvaceous
Botticelli babe
onto a 21st century beach
a nudist beach
and i
am wrapped in a towel
too much fat to fry in the sun
and a little old
none of my bathing suits fit
I just want to be incognito
catch a peak at the women au naturelle
feel free
unencumbered with clothes
that show I have no taste in clothes
Venus has a dimple on two cheeks
one on the face
one in another place
and she is so tan
she wasn't born yesterday
her skin is so smooth
a mole here or there
like an exclamation point
saying
the woman is real
just out of Penthouse's pool
dripping wet
brown eyes wonderfully smiling
and I would jump up
and say "hi"
if I knew her
and the lifeguard
with big muscles
wasn't guarding her life
her telephone number
her email address
I turn seaweed green with envy
watch them
kiss furiously
as violins come from somewhere
and a voice
gruff
a smoker's voice
With intermittent coughs
"this is my daughter
watch it"
I watched her
the goddess
of Black's Beach, California
and I said
"gawd, what a woman"
a disembodied voice said
"that's right fatso.
Only In your dreams."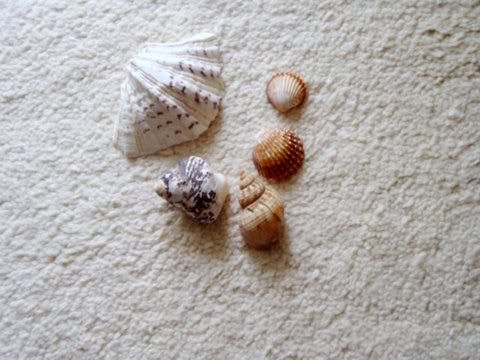 Photo by Francina Hartstra





Several of my fellow poets on the Blueline Forum poem-a-day forum have begun writing alphabet poems.

I am enjoying reading their poems, but don't get much fun out of writing them myself. I did decide to try to do one though, and, being contrary as I often am, began at the ass-end of the alphabet rather than at the beginning.



cra-z

zounds!
cried the commizzar
of zucchinis,
zambonis,
zebras, zephyrs
and zinnias
known for their
zing
when plucked like a
string

who is it, the rascal,
who zipped off with my
zinckenite zippers,
truly zonked they must be

the zig zag papers a clue,
and the Zapata-mustache
and the double-chocolate brownie
zits,
surely signs
of a zeitgeist
surfer -
no zen needed
to know
the trees have fallen
in that forest

but
no fear,
the zeppelin is here,
so round up the
zubus
and my favorite zero gravity zoot suit
and the zulus
and the zunies
and all the zaftig cuties
who zone out on zirkons

and don't forget,
whatever you do,
my zydeco cd's for without them
i'm zilch,
a zoophyte or zooplankton at best

so
off we can go, bring me my zarf
and my snazzi zither
and i'll settle in for a traveling
snoozzzzze

leave this forsaken zek
to Zorro
and the his
Zoroastrianian
zealots

i don't want to be
the zorille at the party,
but i think it's time
to move on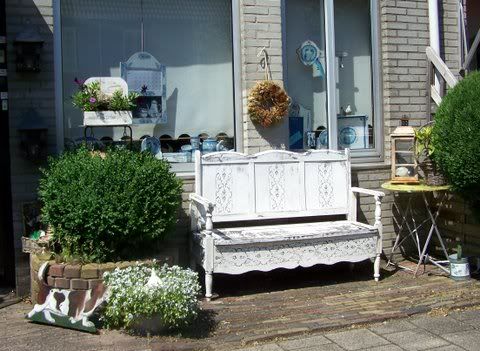 Photo by Francina Hartstra





Here are three poems from the anthology Everywhere is Someplace Else, published by Plain View Press of Austin in 1998.


The first poem is by Margo LaGattuta an editor at Plain View Press at the time the anthology was published. She had published four books of her own and has appeared in numerous journals had won several national poetry awards.

LaGattuta received and MFA from Vermont College and, in 1998, was teaching writing at the University of Michigan (Flint).



Drawing Dirty Pictures

I knew it was something
really bad. Me and Douglas
Payea played on Sunday
morning while my parents
slept in. He lived five square
houses down, five little brick
houses, each with its own row
of round azalea bushes in front.

We hid in my yard, drawing people
and their private parts with ballpoint
pens on a yellow scratch pad from
my father's desk. I was the detail
person. He would draw the figures
and I would fill in the fancy parts,
like curly hair and round, red nipples.

There was the thrill of outlining
and filling in with parts we weren't
supposed to mention. There they
were - real naked bodies right
on paper. He'd scrunch up the sheet
and hide it in the bushes, chase me
around squealing, till we'd both fall.
Then I'd run back to take a look.

Taking a forbidden look at a piece
of wrinkled paper in the bushes
gave me a rush. Every car that drove
by was a threat. I'd duck down
in case it was the dirty picture cops.

I never wanted to look
at Douglas Payea after that.
I'd roller-skate past his house,
my eyes looking straight ahead.
I'd pretend not to even know him,
That all those lines and curls were
never real at all, and none of us
had any secret body parts
hidden underneath our clothes.



The next poem, is by Polly Opsahl, a postal worker and union activist when the anthology was published, writing regularly for the union newsletter. At the time, she was active in a number of poetry societies in Michigan.


Dreaming Postal

I dream of work again.
This time
we try to make a movie
of life in the P.O.
It features cave people,
The ones with the clubs are the bosses.

On a break from filming,
we visit the workroom floor.
A carrier approaches me
with the latest directive
issued by management.
Highlight in yellow,
it reads, French fries
may only be eaten
individually.
The carrier asks me
what it means. I admit
I am not sure.

The postmaster and I
review a portion of video
to make corrections before
shooting resumes.
Fluffy clouds shot
at time-lapse speed roll
across a slate blue sky.
George C. Scott,
dressed as General Patton,
drives a mail truck
up to a curbside box.
The address reads,
One Heaven Place,
with the name God
above. The general announces,
The Post Office -
where everyone receives
the same service
at the same price.

The postmaster shuts off the tape.
I remind her we need to view it all
so we know what recommendations
to make. No time, she says
and calls the carriers together.
We have a video to show you.
There will be no time for questions,
no time for answers, and no time
for popcorn. Just watch it
and get back to work.

She puts the tape in the VCR.
Snow crackles on the screen.
It's broken, she announces.
I'll just tell you what was in it.
She starts speaking in Latin.
I pull the tape from the machine,
examine it to see what's wrong.
The postmaster keeps talking,
doesn't notice that no one
can understand her.

I open the plastic cassette.
Someone has tied the tape in knots.



My last poem from the anthology is by Frances Downing Hunter. Hunter received her Ph.D. from the University of Mississippi and, at the time the anthology was published, taught English at Arkansas State University. She was a finalist in the 1997 Atlantic Review Poetry Competition and received an International Merit Award in Poetry in 1997.


Early Morning Music

That precious hour before the alarm's
assault, a crosstown train wails
like a late night jazz horn
riffing slowly toward morning.
Closer now, the staccatoed
rumbling of wheels on tracks
drums the back beat as a bird
closer still, picks up a high note,
holds it, then scats home.
Slow rain thumbs the bass.

Inside our wooden cocoon
the black dog stretches,
retracts, as the man slumbers.
Wishboned around me, both
breathe in rhythmic counterpoint
to melody, as i search
for a space, an opening to stretch,
an unbound leg to tap.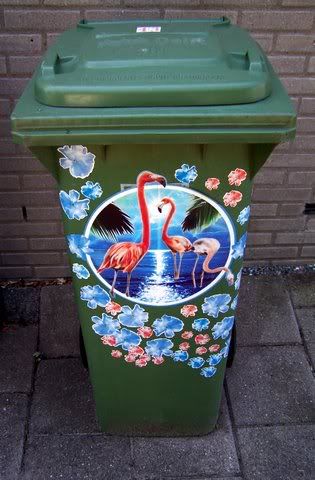 Photo by Francina Hartstra





Sitting in a coffee shop looking for interesting people, someone who suggests a story, and you look and there they are - that's what I do.



Gabriel

a very tall man
walks in,
a very old man
moving
very slowly, his shorts
reveal knees crisscrossed
with scars

and above it all,
a large, rectangular head,
like an Easter Island
head, but with a rockhard grace
to his his face,
a "visage" one might better say
to describe a continence
of such strength
and character

a white thatch of hair
combed back,
white eyebrows
above deep-set eyes,
and a neat, white mustache
covering a broad upper lip

a face from Bergman,
the face of Death playing chess

a face from Fellini,
the face of Quinn's strongman

a face from Scorsese,
el capo de tutti capi, boss
of all the bosses

such a face
to face
in a bookstore
at 10 in the morning

i look around for the cameras
and, finding none,
think i might have seen the face
of a fallen angel,
an aged Gabriel, stripped
of his youth and light,
humanity showing through
the bones
of his former glory

then
from nowhere,
another face, a mother enters
with her young son, blond
with deep-set eyes, the saddest eyes
i have ever seen

Gabriel, again,
returned to childhood, though still with
the memories
of all the sadness he has ever seen






Photo by Francina Hartstra





Poet Norman Stock is the author of Buying Breakfast for My Kamikaze Pilot, published by Gibbs Smith in 1994 as winner of the Peregrine Smith Poetry Contest.

Since 1984 he has received several awards for his poetry, including the Writer's Voice New Voice Award, Poets and Writers New York to the Heartland Award, and the Poetry Prize of the Bennington Writing Workshops. He has been a National Arts Club Scholar and Alan Collins Fellow at the Bread Loaf Writers' Conference, a Tennessee Williams Scholar at the Sewanee Writers' Conference, and has been nominated twice for a Pushcart Prize.

Stock's poetry has been published in a number of journals and anthologies. He lives in New York City and works as a librarian at Montclair State University in New Jersey.

I have two poems from his book, the first, the title poem.



Buying Breakfast for My Kamikaze Pilot

she always takes us down for a crash landing
I don't know whey she does it
am I the enemy is she
it's hard to tell on this particular morning
but I buy her breakfast anyway I give her all I have
and she gives me all she is whether in anger or love
as we go crashing through the breakfast plates upsetting
the orange juice and eggs
and the coffee shop becomes our battleground where we
both die together holding on to each other for dear
sweet fucking life


My White Wife

my white wife
looks at me funny, and says, when will you change
I can't help it, I say, I have always been like this
although I never noticed it, until I met you
I am not white, she says, and you are not black
as usual, you have exaggerated the situation till it is
impossible for us to talk
but we are married, I say, you and I and all the others
the others? she says, there you go again
oh, you know what I mean, I say with a cunning smile
get lost, she says, please get out of my life
so soon? I say, out! she says, away! I am not married to
anyone
then I will take my blackness, I say, taking my blackness
and I will go with it to another, and I will never come back
good riddance! she says happily, and you can take my
whiteness with you, since only you can see it
thank you, I say, but I will need another white wife, the
the embodiment, not just the quality
you and your fantasies! she says contemptuously, go already,
go, please go
all right, I say, all right, I'm going, but you will be sorry
someday
there was something in it for you, too, you know
but already she has forgotten me, has turned away so
completely, I can barely see her standing there
and suddenly I am not longer black and she is no longer
white and nothing exists except the space we stand in
this is worse than I thought it would be, I say, but it is also
better, considering what could have happened, I
guess it's time to move on






Photo by Francina Hartstra





Sometimes it's just too damn hard to be gracious about other people's failings. Like this.



take this woman, please

she's driving me
crazy today,
swing from the trees
and pound my chest
nuts

i come here in the morning
because it's quiet
and i can read my Times
and write my poem -
not in a cone of silence,
that's too quiet - but
in the soft sonic swell
of people
in quiet conversation,
interesting
people,
or at least interesting
looking people,
subjects of many a poem

but not when she's working
behind the counter,
she and her loud
bray
of a voice
that never gets beyond
inane,
corpuscular
in its intelligent reference
to anything
beyond the mundane,
beyond her own bloated ego,
like living in a haze
of the mindless
tweets
of 13 year olds

and so damn loud
she can't be ignored

better an hour
of fingernail scratching
on a blackboard
than another minute of this

i'm going to a movie






Photo by Francine Hartstra





Next I have two poems from the anthology Across State Lines, a free publication ot The American Poetry & Literacy Project, free that is unless you get it at a used-books store where you pay $3.98.

The book collects poems about the fifty states from different poets, some very well known and some you never heard of before. The poems I selected for this issue are for the two "north" states, North Carolina and North Dakota.



The first poem is by Kathryn Stripling Byer.


NORTH CAROLINA

From Mountain Time

Up here in the mountains
we know what extinct means. We've seen
how our breath on a bitter night
fades like a ghost from the window glass.
We know the wolf's game.
The panther. We've heard the old stories
run down, stutter out
into silence. Who knows where we're heading?
All roads seem to lead
to Millennium, dark roads with drop-offs
we can't plumb. It's time to be brought up short
now with the tale-tellers' Listen: There once lived
a woman named Delphia
who walked through these hills teaching children
to read. She was known as a quilter
whose hand never wearied, a mother
who raised up two daughters to pass on
her words like a strong chain of stitches.
Imagine her sitting among us,
her quick thimble moving along these lines
as if to hear every word striking true
as the stab of her needle through calico.
While prophets discourse about endings,
don't you think she'll tell us the world as we know it
keeps calling us back to beginnings?
This labor to make our words matter
is what any good quilter teaches.
A stitch in time, let's say.
a blind stitch
that clings to the edges
of what's left, the ripped
scraps and remnants. whatever
won't stop taking shape even though the whole
crazy quilt's falling to pieces




The second poem from Across State Lines is by Roland Flint.


NORTH DAKOTA

Early Cutting
For Ed Elderman

When they take the winter wheat at home
all the other crops are green.
In granaries and tight truck boxes
farm boys are slow scoop-shovel metronomes
singing harvest deep in the grain.

The old men come out to watch, squat in the stubble,
break a lump of dirt and look at it on their hands,
and mumbling kernels of the sweet hard durum,
they think how it survived the frozen ground
unwinding at last to this perfect bread
of their mouths.

Where they call it the Red River Valley of the North
there are no mountains,
the floor is wide as a glacial lake - Agassiz,
the fields go steady to the horizon,
sunflower, potato, summerfallow, corn,
and so flat that a shallow ditch
can make the tractor drivers think of Columbus
and the edge.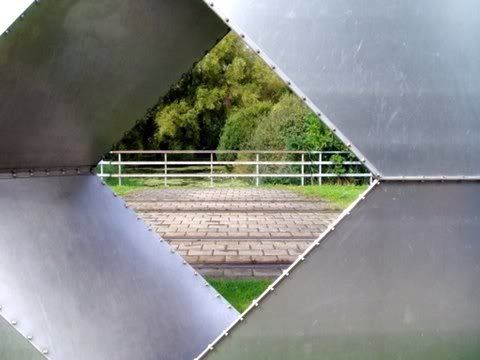 Photo by Francina Hartstra





Our friend Walter Durk was born in New York City, lived in Asia and numerous places in the United States. His work has appeared in "Here and Now" a number of times. Here's his latest.



Requiescat in Pace

In the holy hush of ceremonial air
suffused in smoke of wandering souls
sits a woman in a forward pew,
(the mother of the boy who's here today.)
She kneels in homage to his passing soul,
freed from his body where it now lay.

Hush, hush.
Let Dies Irae play.
Let myrrh thicken turbid air,
and thuribles sound their tinkling sounds
while aspergillums spray their holy spray.
And let the mother pray:

Ah! that day of tears and mourning!
From the dust of earth returning
man for judgment must prepare him;
Spare, O God, in mercy spare him!






Photo by Francina Hartstra





This next poem was the first poem in my 25th 30-day poem a day cycle at Blueline's "House of 30". That might seem like a lot of poems, but only if you don't know that one of my fellow poets on this poem-a-day exercise is in her 50th cycle - that's like 1,500 hundred poems in 1,500 days. That's Alice Folkart, our perpetual poetry machine, the Energizer Bunny of poets, who appears in "Here and Now" often.

Anyway, here's my first in my paltry 25th.



first step

so now
it's the beginning
of a new chapter and i don't know
what i'm going to do with it first

but that's the way
it has always been with me

i've always set my goals
twenty or thirty steps ahead,
not worrying too much about each new step
as long it goes in a direction
taking me closer to the last step


like maybe
the first step today
would be to note the fresh breeze
that cools the beginning of what will be
a very hot day in June

and the way the nature of the day changes
as Reba and i walk from cloud cover
to sun and back again, the way
our whole walk is done in splotches
of hot and cool, dark and dazzling light

every well remembered marker along the way
noted by each of us for our own reasons,
the shaded alcove
where there are always squirrels,
the shaded alcove
where Reba always wants to stop,
hoping, i'm sure,
that some day the squirrels will get too close
as they mock her,
close enough that she can reach them
and mete out her revenge for their disrespect

or the Gap for Kids,
with the headless dummies
in the window, a display of finely dressed
decapitated
children,
gruesome and grotesque,
thinking how i, as a child, could only
have been dragged screaming into a store
where they might chop off my head,
too much like the Brothers Grimm
to ever be entered without trepidation

and thus it is, our morning walk,
each of us, as we pass our familiar way,
finding our own fascinations -
routine, broken this morning by birds
in aerial combat, a larger bird, a blackbird,
maybe, chased through the morning sky
by three smaller birds, attacking, dive bombing,
nipping with beak and talons as they pass

the small birds, attacking in flurries of fury,
like hawks,
but too small

a mystery for the morning






Photo by Francina Hartstra





I end this week's issue on a sad note.

Those of us who post our poetry regularly on the Blueline Forum's "House of 30" were saddened this past week to learn of the passing of fellow House mate Rosalie "Connie" J. Walker.

Connie, in her 71st year, had lived a full and active life. A graduate of West High School in Columbus, Ohio, and Grant Hospital School of Nursing, Connie was a nurse in the U.S. Navy, also serving as a nurse at King Faisal Hospital in Riyadh, Saudi Arabia and at Grant and Mt. Carmel Hospitals mainly in the ICCU. She was a resident of Bremerton, Wa for 18 years before returning to Columbus.

Connie had a passion for writing and teaching poetry, and enjoyed knitting, reading, solving crossword puzzles and traveling the world. Restricted due to poor health to staying close to home during her late years, she wrote beautiful nature poems from her memory of all the places she had been and all the beautiful things she had seen.

I close this issue this week with several tribute poems from her "House of 30" colleagues.



Beginning with Thane Zander, a New Zealand poet and frequent contributor to "Here and Now."


Connie's TributeI

In the winter of your life dear friend
you would bring summer to my eyes,
your spring would bubble eternal
and when the fall approached,
ever cheerful.

In the trees that surround you we find
birdsong, and leaves of colour,
in the plants of your house, a poem.

Now you are at rest, your poetry a lingering flavour,
your words spread across a tableau of the universal,
you remain in our hearts, in our minds, in time,
a special person who touched all with her grace.

I learnt from you Connie
and that's the biggest grace you had to offer,
may you rise and star in your new life
as surely you must.



And next, our Hawaiian poet, Alice Folkart.


Connie on a Camel

Connie,
I always think of you
riding a camel
across a dry desert,
entering the black tent
of a nomad chief,
fearless, adventurous,
observing all with
an open mind
and a loving heart.

I always think of you
making music
out of everything,
out of the heat and dust,
our of the dangers,
out of the sand storms,
and the questionable food,
because that's what
you were there for,
to live and to love it.

In the years we knew you,
you sat in your cozy home,
watching the seasons change,
the birds leave and return,
the trees explode in color,
go naked, and reclothe in green,
the snows come and go,
crafting it all into
graceful poems that put us by your side.

You may not be able
to tell us what you're seeing
where you are now,
although if anyone could,
it would be you,
but we hope that it's beautiful,
and are sure that even there,
your poetry and kind heart
will be treasured.



And we have this poem from Connie's friend from New York, Helen V. Lundt.


Connie's Journey

If thoughts and love of nature
were to make their way around the world
as seeds fly from flower to fertile soil
implanting themselves for next season,

If nimble fingers were to soar over computer keys
in spite of physical discomfort - ignoring pain
to surpass it with written sights of the world
so others may view her love of life,

If the sands of time in her world changed
as she changed, one would not have known.
For Connie kept it to herself, the seeds
of her arts renewal continuing their journey.

Her journey will keep on growing, keep on going
and her love of a new life will continue each season,
especially as new flowers blossom and bloom.
For she is remembered as a nature lover by so many.


And this poem from our friend from the Pacific Northwest, Gary Blankenship


For Connie

Through your eyes, I saw the hickory turn
along the frosted banks of the Ohio,
climbed the mounds and heard the tribes pray,
saw the geese wind South as winter drew near.

Now, I hear the loons cry in their mourning,
the last wolf howl his despair you've passed,
the moose bow, the whitetail, beaver, rabbit,
the northern lakes freeze in their sorrow.

We will plant a buckeye along the far shore,
and morning read your poems to the North star.


And finally, one from me.


Dear Connie

Dear Connie,
I walked with you
Through the fields and forests
And streams and quiet meadows
Of your memory

I walk with you still,
But in my memory, now,
And every shaded grove
That offers me respite
From the heat of summer's sun;
Every broad field of wildflower color
That brings pleasure to my day:
Every gold leaf that falls
In Autumn's transition;
All these natural glories
Passed unseen before,
I will see them now with your eyes
And be reminded of you,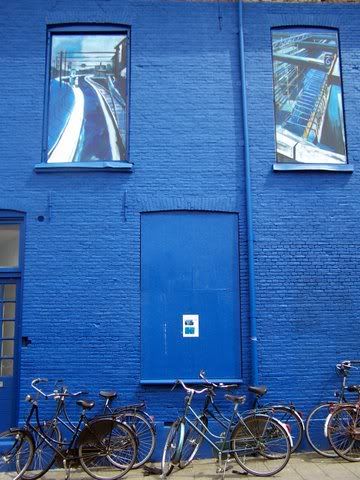 Photo by Francina Hartstra





And so ends this week's post of "Here and Now."

I'll back in a week with more poetry and pretty pictures. I haven't done that much work on the next issue yet, but so far it looks like I'll have poems by Luci Tapahonso, Charles Bukowski, Marilyn Hacker, and at least one poet new to me, the Greek poet C. P. Cavafy. Who knows what else might slip in.

Until we get there, remember, all of the work presented in this blog remains the property of its creators. The blog itself was produced by and is the property of me...allen itz.