Introducing Erin Neutzling & Chris Itz
Friday, June 05, 2009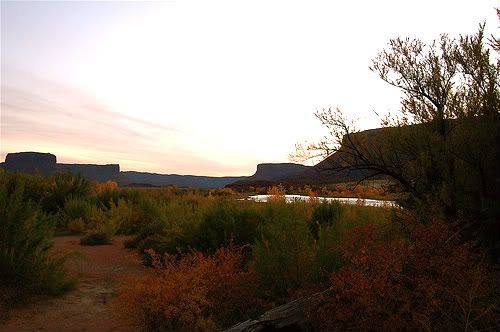 Photo by Chris Itz
IV.6.1.





All of the images in this issue were taken from photos by Erin Neutzling and Chris Itz.

Chris and Erin are back-country hikers and campers. The photos were taken during treks in the Big Bend National Park on the border with Mexico and the Guadalupe Mountains near the Texas-New Mexico border. I did that kind of hiking and camping and enjoyed it, but that was about 45 years ago. Nowadays, I'm not interested in any campsite that doesn't include maid service and a Starbucks within the distance of a casual, early morning stroll.

Chris and Erin live in Austin, where Erin, who recently received her Masters Degree, will continue her work teaching English to non-English-speaking adults, mostly foreign students coming to Austin to attend the University of Texas..

Chris is a student of geology and, also a musician. As the Ray-Guhn Show Choir, he and a couple of his friends recorded the CD, chimeras, ideals, errors!, which is included with purchase of my book, Seven Beats a Second.

(To listen to a cut from the CD, click on "return to 7beats" in the top right hand corner of this page. After you click on the 7beats cover, you'll come to the main page where you can click on "CD's" on the left side of the page to listen to the cut.)

In addition to the Badlands photos from Erin and Chris, we gave a great line-up of poetry this week.




Cornelius Eady
Running Man
Hunger
Denouncement

Me
flying

Margaret Barrett Mayberry
The Edge

Tu Fu
Ch'in-Chou Suite
Moonlit Night Thinking of My Brother
The Loose Goose

Me
like a tadpole, surfacing

John Ashbery
October at the Window

Teresa White
Darfur is not The Red Planet
How To Build a Log Cabin

Brian Branchfield
From the selected Burned Letters

Me
fear of vegetarianism

Jane Hirshfield
Respite

Mary Jo Caffrey
Kitchen Sketch

Henri Coulette
At the Telephone Club

Me
bitter old men

Egon Schiele
Music while drowning

Ivan Toll
Bloodhound

Laurel Lampred
Moon Thoughts

Sandra M. Gilbert
Kissing the Bread

Me
we have a rainy day

Lowell Jaeger
Leaving for Sweden

Me
30 minutes




Here we go.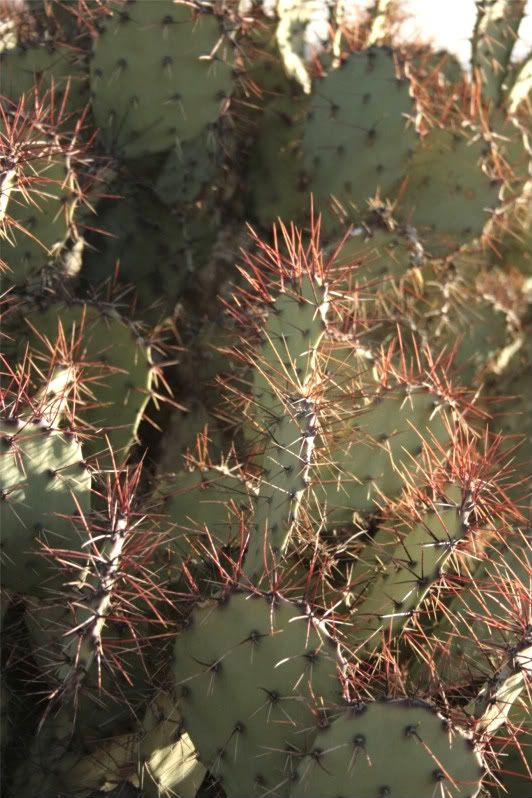 Photo by Erin Neutzling





Cornelius Eady, born in 1954 and raised in Rochester, New York, attended Monroe Community College and Empire State College.

In 1996, he and the poet Toi Derricote founded Cave Canem, a nonprofit organization serving black poets of various backgrounds and acting as a safe space for intellectual engagement and critical debate.

He has collaborated with jazz composer Deidre Murray in the production of several works of musical theater, including Running Man, a finalist for the Pulitzer Prize in Drama in 1999

His honors include the Prairie Schooner Strousse Award, a Lila Wallace-Reader's Digest Award, and fellowships from the Guggenheim Foundation, the National Endowment for the Arts, and the Rockefeller Foundation.

He has served as director of the Poetry Center at the State University of New York at Stonybrook, and has taught at Sarah Lawrence College, New York University, City College of New York, The Writer's Voice, The College of William and Mary, and Sweet Briar College.

He currently lives in South Bend, Indiana and is director of the Creative Writing program at the University of Notre Dame.

The next several poems are from his book Brutal Imagination, a finalist for the National Book Award in Poetry in 2001 and, in collaboration with jazz composer Murray, winner of Newsday's Oppenheimer Award in 2002.



Running Man

I am the running man.
The shadow in the corner
Of you eye,

The reason a grove of trees
Turns sinister in the dark.

Why not
Is my blood,
My story,
My middle name.

God made me pretty.
God made me smart.
God made me black,
Which only proves

God's infinite sense of humor.

Where I come from
A smart black boy
Is like being a cat
With a duck's bill.

Where I live
The neighbors say
He's so bright
But mean
He's so white

And star in awe
And pity as
I keep turning
Pages.

Call me a
Useless miracle.

Until my eyes
Fell upon the
Page,
I was just
A drowsy boy.

I admit the words
Tickled my ear
And shook
My tongue
My teeth,

I'm sure it looked
Like violation

I'm sure it looked like
Anger, slowly
Rinsing over
My body.

I was talking
In another tongue,
The language
That measured
Me and mine
Less,

The civilized tones
Which burned
and noosed
And dusted our roofs
With never enough

Perhaps my folks withdrew
From the sight
Of me, eyes
Thrilled

As the words
Chose me.

I am the running man.
The chill you feel
Blowing out
A back alley.

When you say no
But mean yes
You have passed
My doorstep.

I am whispered.
I rise on anger's
Updrafts

Where in the world
Will he land
Worried my folks,
This pretty black
Hatchling?
What pushes his up

Will keep him down.


Hunger

You don't know
How hunger feels,
How it salts your blood.

You've never felt a kiss
So deep
You want to die
Just so it can bring you back
To life.

You don't know
What it's like.
I was nothing.

You've never felt fear
Gnaw into you.
No idea
What hunger
Can do.
Crawling is the way
This snake sheds its skin.


Denouncement

How far you think
I'd go?
How long you think
I'd carry you?

You stole.
You dealt.
Every time I tried to help,
You slapped my hand away.

A bird can't live
With a snake.
I had to let you go.

How often did you think
I'd turn a blind eye?
How many times
Could you go to
the well?

You catted.
You lied.
You beat down your
Mama.

A snake can't live
With an eagle.
I had to throw you out.

You want me to feel
Regret.
There's no tears in
My eyes.

A fox can't live
With a hare.
I had to show you
My back.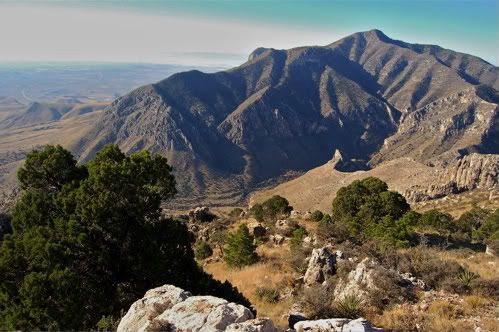 Photo by Chris Itz





Here's a happy memory from a long time ago.



flying

i have spent
most of my life
trying to reclaim
the sense of freedom
and mastery i felt when
i was a 12-year-old
riding my bike

a beat-up old thing
i inherited from my older brother
one christmas, painted
fire-engine red by my dad
to make it "new"

racing down the back road
and canal banks
and around my small town

red demon racing
through the dust -
faster
than i had ever run

it was like flying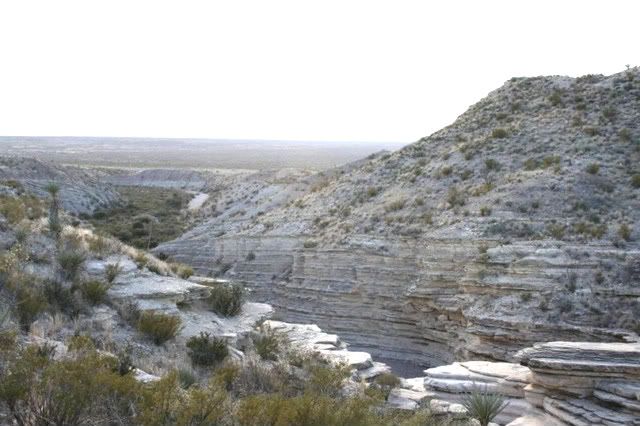 Photo by Erin Neutzling





Here's a poem by our friend from San Antonio, Margaret Barrett Mayberry. Born 1932 in London, England, Margaret married a British medical student and lived in various countries before and after her marriage. She is now widowed. She has two adult sons and four grandchildren.

Margaret has lived in San Antonio for over 35 very busy years.



The Edge

A humming aircraft, miniature, barely moving,
Across the vast blue, becomes a distant dot,
Somewhere below, a snaking black river,
Seeks its way through scattered rocks and stunted trees,
But I'll not look down, there is just me and the path,
I'll stay away from the edge.

Close voices delight in the far-flung grandeur,
Sun and shadows play on terra-cotta rock,
Where eagles soar and search the canyon floor,
I shiver in the shadows, long for distant warmth,
Long for the safety of the boundless earth,
Where there is no edge.

They say behind fear of heights lurks a death wish,
Rising uninvited from our subconscious,
A sudden insane compulsion to leap,
A propulsion foiled by life-saving inertia,
From blood drained limbs and pounding heart,
I look away from the edge.

Adrenalin flowing, fight or flight,
But there's nothing to fight except fear,
My soles tingle and ache, but are rock rooted,
I close my eyes against the blue nothingness,
And inch sideways, away from this fractured place,
Away from the edge.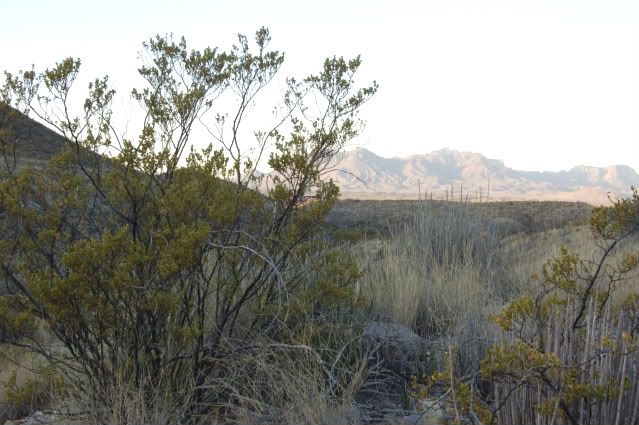 Photo by Chris Itz





I had never heard of the Chinese poet Tu Fu until a couple of weeks ago when he was referenced in a poem by another poet. Then a couple of days later i picked up a book of Chinese poetry from the Tang period and Tu Fu most prominently mentioned. Now, I have found a whole book of his poems.

I'm using several poems from that book, The Selected Poems of Tu Fu this week. It's a New Directions book, published in 1988.

All the poems in the book were translated by David Hinton.



Ch'in-Chou Suite

1

North of Ch'in-chou, a monastery inhabits
Wei Hsiao's ruined palace now: ancient
Mountain gate all lichen and moss, eloquent
Halls painted cinnabar and blue empty.

Moonlit dew flares on falling leaves.
Clouds chase wind over a stream. Beyond
Indifference, the clear Wei just flows
Away east in this time of grief - alone.

2

Through these borderlands, as night falls
Across rivers, drums and horns rehearse
War. Their cries rise from autumnal earth
Everywhere, wind scattering them into clouds

Grieving, Leaf-hidden, cold cicadas turn mute.
Slowly, toward the mountains, a lone bird
Returns. All ten thousand places throughout
Alike - how could I reach my journey's end?

3

Through mist stretching away to K'un-lun
Peaks, frontier rains fall in torrents.
A Ch'iang boy gazes into the Wei. Wu's envoy
Nears the Yellow River's source. As smoke

Rises over camped armies, cattle and sheep
Graze outside a summit village. Here,
Where I live, autumn grasses have grown
Calm when I close my little bramble gate.

4

Frontier shadows become autumn nights easily,
And daybreak passes imperceptibly. Rain
Tumbling from eaves down curtains, mountain
Clouds drift low across our wall. A cormorant

Gazes into a shallow well. Earthworms climb
Deep into our dry rooms. Horses, carts -
They pass desolate and alone. At my gate
Here, the hundred grasses have grown tall.


Moonlit Night Thinking of My Brothers

Warning drums have ended all travel.
A lone goose cries across autumn
Borderlands. White Dew begins tonight,
This bright moon bright there, over

My old village. My scattered brothers -
And no one home to ask Are they alive or dead?
Letters never arrive. War comes
And goes - then comes like this again.


The Lone Goose

Never eating or drinking, the lone goose
Flies - thinking of its flock, calling out.
Who pities a flake of shadow lost beyond
Ten-thousand clouds? It stares far-off,

As if glimpses of them remained. Sorrows
Mount - it almost hears them again . . . .
Wild crows, not a thread of thought anywhere,
Squawk and shriek, fighting each other off.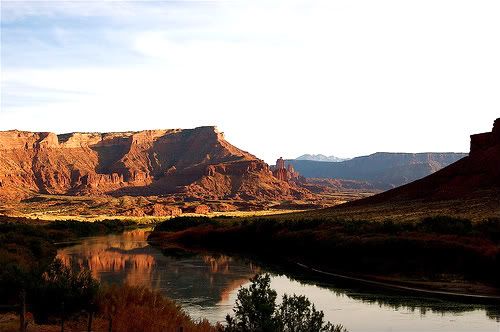 Photo by Chris Itz





Here's another memory from a long time ago.



like a tadpole, surfacing

i think it's like
that aquarium my dad built
outside
when i was about 10 or so

he dug a hole in the ground
that he filled
with an old washing machine tub,
dropped in some plants, an aquarium pump
and a couple of little plastic bags
of fish,
the standard population mix
like you would see in any home aquarium,
a couple of catfish, guppies, zebras, angel fish
and a handful of snails

true
to his tough love approach
to raising such inferior creatures as fish
and dogs and chickens and children,
i don't think he ever looked at his aquarium again,
the pleasure for him in the initiating
this little ecosystem
not in its continued monitoring

if there was to be a God,
this is the way i think he or she would be,
populating little left over washtubs throughout
the universe, then dropping them and moving on
like cats drop kittens, motherly affection
and attention brief and uncomplicatedly efficient

on the other hand,
there really wasn't much to look at in this
outdoor aquarium - not like the regular
glass aquarium
where you could look through the glass
to watch the plants lazily sway
in artificial currents
while the fish swim and frolic through the little
mermaid's castle or the model galleon i made
to lay on the sand with a big hole in the side
(canon fire,perhaps)
where the little fish could swim in
and hide from the big fish - none of that
in this outdoor aquarium, looking down from the top
was really pretty boring, watching the bubbles
form the pump, a dim green hint of plants at the bottom,
and every once in a while, a fish swimming to the surface
to look out on this strange outdoor site, nothing like
what they had been taught to expect in school.

i think it's just like that,
this whole poetry thing i stumbled into because
i didn't want to work outside in the heat, a hole
i dig for myself, then fill with words, glimmers
of ideas in the depths and, every once in a while,
a little poetry. like a tadpole, surfacing






Photo by Erin Neutzling





Here's a poem by John Ashbery, winner of nearly every major American award for poetry, from his book April Galleons published by Penguin Books in 1987.



October at the Window

Do I really want to go to the city?
Here there are light and cats
And birds that live in the sky
And metal that must be painted or
It will rust, that causes deep brooding
Down among the plants and whatever insects
And small animals there are there.

A splash of snow bursts along
Green buildings and the emptiness opens
Out along my arms like a magic think,
A specimen of some kind. Always
There are instances, like the sea,
The sky, and paper. The landscape is too long
For what it will accommodate, (tower,
The lack of cold). The posthumous spyglass
Of the author lies, alert. The works
Of Thomas Lovell Beddoes fall open
And are sick and alive, books of iron, and faintly gilded
In the dim light of the early nineteenth century.
Someone traveled there once, and observed
Accurately, and became "the observer,"
But with so much else to do
This figure too got lost, charged
In the night, to say what had to be said:

"My eyes are bigger than my stomach."
and so life goes on happening
As in a frontier novel. One must always
Be quite conscious of the edges of things
And then how they meet will cease
To be an issue, all other things
Being equal, as in fact they are.
But do these complex attitudes
Compete successfully with the sounds
Of bedlam and the overhead lighting there
Of which Clare wrote so accurately
"But still I read and sighed and sued again,"
Noting in despair the times of day,
The hair of fields, the way we go
Willingly into another's arms and back?

Wrack bleaches on tidal sand.
A moth is caught in my lamp
To make it light the true way,
Pastel fields where only
He who comes to save says the single,
Enameled word that outlives us.
That there are flowers in shacks, broken
Mirrors among fallen doorposts
Doesn't trip us up so much, rather
It's the lesson, unlearned, whose wry whimper,
Hidden among congruent pages, tells
The story of how we were and how we were meant to be.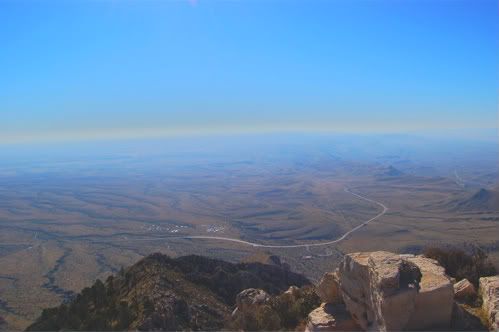 Photo by Chris Itz





It's great to have Teresa White back with us this week. Teresa publishes in numerous print and on-line journals and has been nominated twice for the Pushcart Prize. Her latest full-length collection of poems, Gardenias for a Beast received a favorable endorsement from Billy Collins.

You find out more about Teresa and her work by going to her website. A link is posted on the link list on the right side of this page.



Darfur is Not the Red Planet

The aquifer is our salvation
spread out like an amoeba
underneath the wagging corn,
the stalwart poplars.

I leave the water running
as I rinse the dinner plates.
A tiny Niagara boils up
out of an empty cat food can,

Victoria Falls' heavy veil
cascades down the crusted
Dutch oven. My children
splash water all over the bathroom.

I untangle the garden hose
from its Celtic loops
and spray a rainbow over
the bright green lawn.

Water, wet, soggy, damp.
Liquid, spongy, moisture,
drink. Who ever heard
of a desert without canvas

canteens? Or walking miles
to the town tap. The desert
will kill them I read
but that is thousands of miles

away and who ever heard
of a living lake on Mars?



How To Build A Log Cabin

First,
find the ground.
Flat is best
though hills will do.
A fraction of an acre is sufficient.

Wear steel-toed boots,
embrace the saw -
remember the notch
is key to easing the logs
into place.

Next, the plaster, though
mud will suffice.
Wear gloves and plan ahead
for windows - glass optional.

Stain Van Dyke brown,
raw sienna; step back,
applaud this rough-hewn art

for you shall be known by the
work of your hands.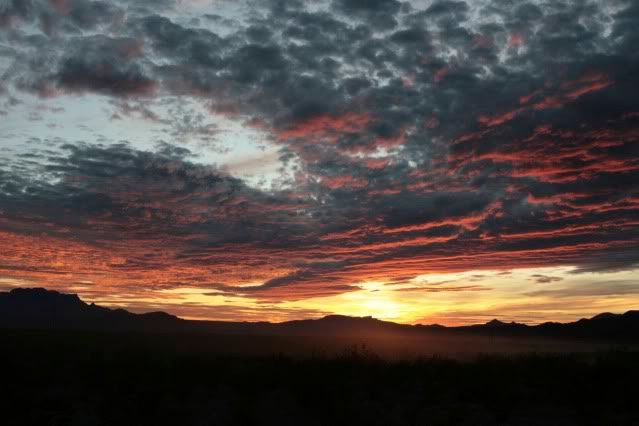 Photo by Erin Neutzling





Here's a poet, Brian Blanchfield, from his book not even then, that'll keep your brain working overtime trying to keep up.

Branchfield teaches in the BFA writing program at Pratt Institute of Art. The book was published by the University of California Press in 2004.



From the Selected Burned Letters

Last night at the plaza, the NYC Correction van (a crime
when we have only guesses)
first whistled around and then drove slowly, illegally by,
radially in the traffic circle. I had been reading
from the Selected Burned Letters of the Author.

I had been swimming at the Y. The blurb from X,
I wouldn't bother, is what drew me. What was I thinking?

The back of the right hunch is a cage. It is expected
you won't want to go along. I had half a mind
to ask what seems the officer what seems the problem.
Some hope I dashed and some I asked back.

And so not friendly exactly in Atlanta.
I sent him sentiment's distance and parts of Barthes.
Swimming no less the perpetuated falling convinces me
even bearing' errors have bearings. On the plaza steps
a moistening begins to move me. We packed a U-Haul
that rode me like a n'est ce pas on the ramps.

The driver parked and whistled to himself. I was thinking
- in his words If I were you - about night.
With farther ardor, the van chirped, a reverse patrol.

It being a plaza, there was in every wet leaf a public
document. The pigeons were self-sunk like hand puppets
in the Clenched fist Repertory. There was one reply:
a brown page begs the ground the same question,
the blank facts face down,
not to be addressed until the opposite happens.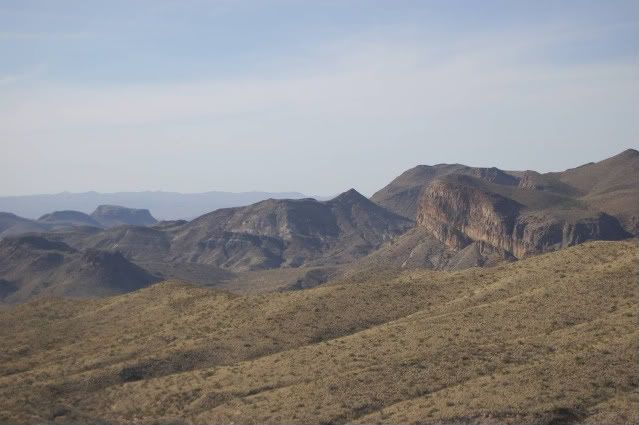 Photo by Chris Itz





Too much of a good thing almost always makes it a bad thing. Like this.



fear of vegetarianism

i had a big
juicy
steak for dinner last night

a big slab of cow,
cooked myself
on the pit outside

waited a full hour
for the fire
to get just right

endured 104 degree
heat
watching the meat

turning it
just when,
watching it brown

and crisp
until it was perfect
medium rare

not dry,
but not dripping red
cow juice either

when i finally finished
eating it,
belly distended

from about twenty-five
bites
too many

i felt engulfed
in a miasma
of meat

and had to take
a shower
to rid myself

of the stink
of dead
cow

then this morning
i had scrambled eggs
at the Madhatter

and mixed in with the eggs,
green strings of
spinach

what is happening to me,
i'm thinking,
what in the world might be next

is this
a carrot salad
i see before me?

lettuce,
parsley,
cauliflower?

rutabaga,
eggplant,
celery?

this cannot be!

this is not the grub
of cowboys,
cowboys must have meat

it's part of the contract,
Section XII. Item 4.
"Expectations of All Who With Dogies Abide"

(i'm craving
coleslaw and endives
for lunch
and i don't even know
what an endive
looks
like

shhh.....)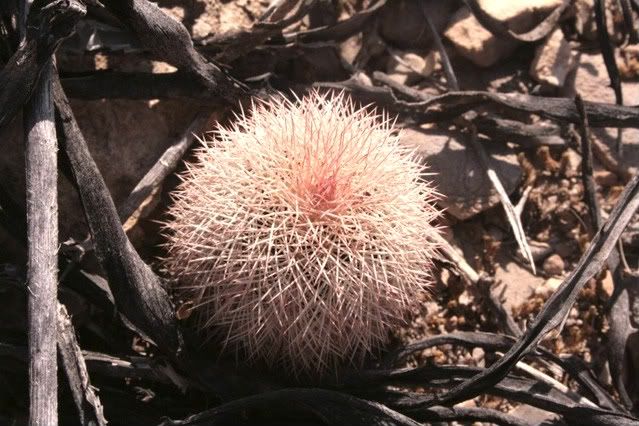 Photo by Erin Neutzling





Here's a poem by Jane Hirshfield from her book The Lives of the Heart, published by HarperCollins in 1997.

Hirshfield was born in New York City in 1953. After receiving her B.A. from Princeton University in their first graduating class to include women, she went on to study at the San Francisco Zen Center. Her books of poetry include, in addition to Lives of the Heart, After, Given Sugar, Given Salt (2001), a finalist for the National Book Critics Circle Award, The October Palace, Of Gravity & Angels, which I've used here often, and Alaya, her first book, published in 1982..

Her honors include The Poetry Center Book Award, fellowships from the Guggenheim and Rockefeller Foundations, Columbia University's Translation Center Award, the Commonwealth Club of California Poetry Medal, and the Bay Area Book Reviewers Award. In 2004, Hirshfield was awarded the 70th Academy Fellowship for distinguished poetic achievement by The Academy of American Poets,

In addition to her work as a freelance writer and translator, Hirshfield has taught at the University of California, Berkeley, University of San Francisco, and been Elliston Visiting Poet at the University of Cincinnati. She is currently on the faculty of the Bennington MFA Writing Seminars.



Respite

Day after day passes.
I speak to no besides the dog.
To her,
I murmur much I would not otherwise say.

We make plans
the break them on a moment's whim.
She agrees;
though sometimes bringing
to my attention a small blue ball.

Passing the fig tree
I see it is
suddenly huge with green fruit,
which may ripen on not.

Near the gate,
I stop to watch
the sugar ants climb the top bar
and cross at the latch,
as they have now in summer for years.

In this way I study my life.
It is,
I think today,
like a dusty glass vase.

A little water,
a few flowers would be good,
I think;
but do nothing. Love is far away.
Incomprehensible sunlight falls on my hand.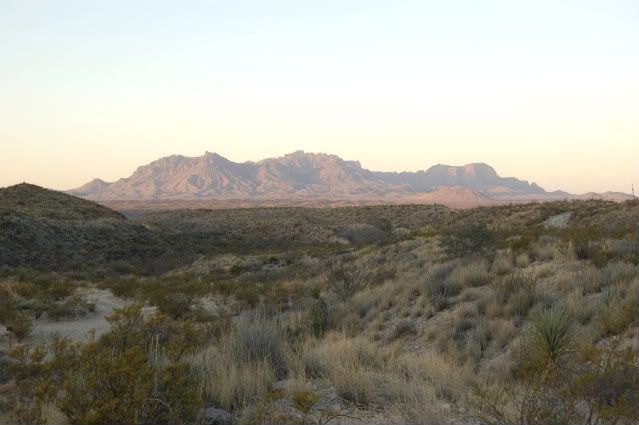 Photo by Chris Itz





Mary Jo Caffrey is a retired Air Force member living in Gretna, Nebraska. She enjoys writing poetry for children and adults. she is a member of the Nebraska Writers Guild and Nebraska Writers Workshop.

She is also a friend we haven't seen in a while and it's great to welcome her back.



Kitchen Sketch

The kitchen was small,
light with corner windows
and the chrome and white plastic
dinette along the wall.
The cabinets hugged opposite walls,
old sink in the corner below.
There's nothing much remarkable
about a kitchen in a small home.

It didn't smell much for all the cooking,
Quaker's oatmeal in the steel pot
on the stove by the frigerator.
The floor was white and black squares,
sturdy for all the spills
from awkward children
still learning to sit still.

Lenore moved quietly into her realm,
blue chenille robe tied with a sash,
hair dark and short, curly by pins
taken out for the morning routine,
before Joe came in,
fresh from a bath, smell of Ivory soap
and the lift from "Mack the Knife"
still crooning in her ears.

She moved quietly,
like a cat stealthy to the sink
with the coffee pot,
water then the basket,
four scoops of Folgers before
she plugged it in,
there on the kitchen counter,
chugging hot water up to the glass tower,
signifying the day to begin.

Two cups filled,
then carried to the table
for that ritual with Joe,
grins and a hand held briefly,
squeezed lightly
before the
children
came in.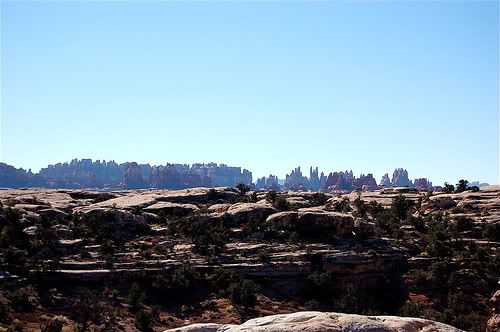 Photo by Chris Itz





Now here is a poem by Henri Coulette from the book The Collected Poems of Henri Coulette. I have told the story of his accidentally destroyed second book and the affect the destruction had on him several times and don't want to go through it again. As you might expect, having a book lost because your printer accidentally destroyed it does not lead to a lot of trust in printers. He didn't do another book.



At the Telephone Club

We sit, crookbacked, at the bar,
each with his own telephone,
all of us with the same itch.
The tight-assed operator
in the opera stockings
- the only one worth having -
hovers, wisely, out of reach.
She has got all our numbers.

My phone rings: it's the matron
with lost eyes and a horse jaw.
I get rid of her: I have
an ugliness within me.
whole as I am not, a kind
of sleeping cancer. Who needs more?
I listen to the broken
English of an Amsterdam

blond, seduced in her twelfth year -
it was summer! - by a man
in a Silver Cloud, but i
can have her now for the price
of a taxi ride. I can
have her in a Murphy bed,
while the roaches on the sink
stiffen their fine antennae.

I would, I would, dear lady,
but I have a plane to catch,
one piloted by a sly
Tibetan. I have a date
with some porters in the snow.
I buy her a Grasshopper,
and slip out into the night.
How cold the stars are, how clear!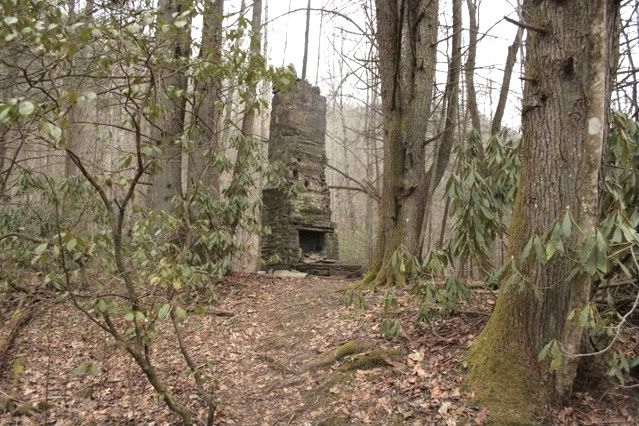 Photo by Erin Neutzling





Often there can be the greatest tragedy not in what is, but in what could be but isn't. Like this, another of my memories.



bitter old men

i sit near them at my coffee shop
in the morning, bitter old men, the bile
from their table floods the space between us,
distracts me
even as i try to ignore it

the thing is i like these old guys
and enjoy talking to them
when the subject isn't politics

reminds me of an uncle,
one of the smartest men i've ever known,
a true mathematical genius,
completely self-taught -
my earliest memory, sitting with him in a kitchen
listening to him recite from memory long passages
from the story of Little Orphan Annie, maybe a book,
but as he recited it, a grand epic poem

dead many years now,
he was also one of the kindest people i've ever known,
as well as a racist to the bone, raised that way, unable,
even with all his intelligence and kindness, to get past it

he harbored no ill will for people not white, wished no harm to them,
hoped for them, instead, great happiness, in their place

unable, this deep, dear man, to see himself
in any who was not
like himself

a disabled man
never able to go beyond
his disability

like these old men across from me,
never as much as they could be,
never to be more
than they are

these bitter old men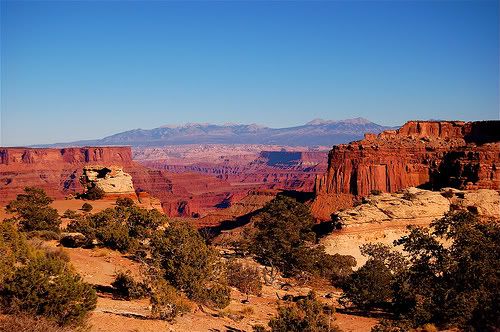 Photo by Chris Itz





I have two poems, now, from Music while drowning, an anthology of German expressionist poems from the late 19th and early 20th century. The book was published by Tate Publishing in 2003.



The first of the poems is by Egon Schiele. Born in1890, Schiele was an Austrian painter. A protege of Gustav Klimt, he became a major figurative painter of the early 20th century before his death in 1918, a victim of the Spanish flu that killed so many during those years. He was a controversial figure because of the sexually explicit nature of his art.

This is the title poem for the anthology. It was translated by Will Stone and Anthony Vivis.



Music while drowning

In no time the black river yoked all my strength
I saw the lesser waters great and the soft banks steep and high.

Twisting I fought
and heard the waters within me,
the fine, beautiful black waters -
then I breathed golden strength once more.
The river ran rigid and more strongly.


The next poem from the book is by Ivan Toll. Born Isaac Lange in 1891, Toll died in 1950 in Paris. He was a French-German poet who was perfectly bilingual and wrote in both French and German. He had close ties to both to German expressionism and to French surrealism. He once described his heritage as, "By fate a Jew, by an accident born in France, on paper a German."

His poem was translated by Michael Hamburger.


Bloodhound

Bloodhound in front of my heart
Watching over my fire
You that feed on bitter kidneys
In the suburb of my misery

With the wet flame of you tongue lick
The salt of my sweat
the sugar of my death

Bloodhound in my flesh
Catch the dreams that fly off from me
Bark at the white ghosts
Bring back to their pen
All my gazelles

And savage the ankles of my fleeting angel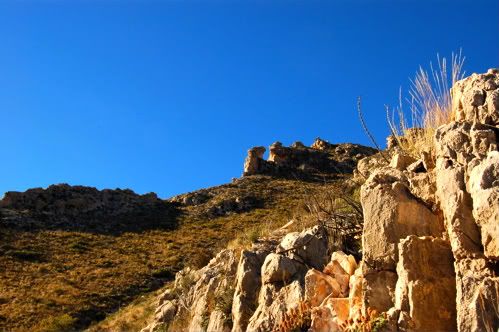 Photo by Chris Itz





Here's a poem from our friend, Laurel Lampred, who lives within sight of the Southern Ocean on the south coast of Western Australia. Laurel writes novels and short stories, as well as poetry. With a friend, she published The Ink Drinkers, a poetry and short story anthology of their work.

The next poem will be published at the end of the year in her writers' group poetry book, Sky Larks, poetry about the sky.

So that we may better understand her poem, Laurel explains that Bahloo, the moon god, and Yhi, the sun woman, are Aboriginal names and myths.



Moon Thoughts

The moon hung
against the horizon
a silver crescent
in the western sky.

Did Bahloo, the moon god
laugh because he had escaped
Yhi, the sun woman?

She is a world away
hidden beyond the eastern horizon.

My wife screams at the children
while I have this quiet time
behind the lemon tree
watching Bahloo
envying his escape.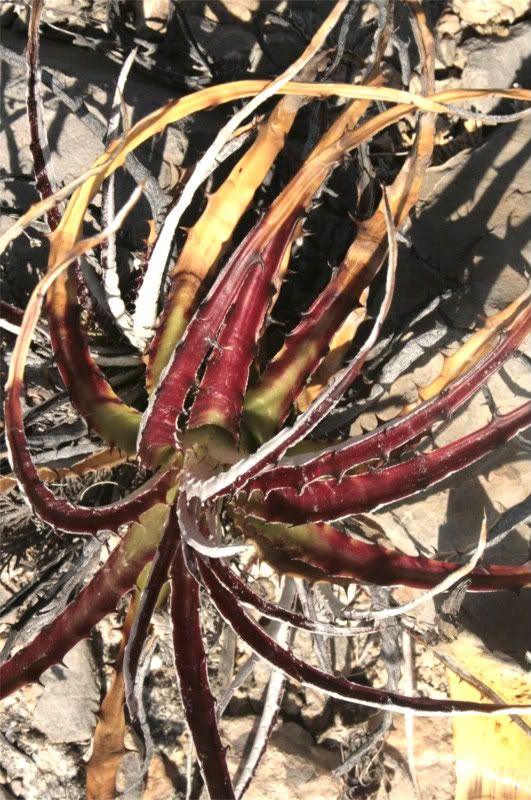 Photo by Erin Neutzling





The next poem is by Sandra M. Gilbert, from her book Kissing the Bread, New and Selected Poems, 1969-1999. The book was published by W.W. Norton in 2000.

Born in 1936, Gilbert is Professor Emerita of English at the University of California, Davis She is an influential literary critic and poet who has published widely in the fields of feminist literary criticism, feminist theory, and psychoanalytic criticism. She is perhaps best known for her collaborative critical work with Susan Gubar, with whom she co-authored, among other works, The Madwoman in the Attic, widely recognized as a text central to second-wave feminism.



Kissing the Bread

1.
and the fields inside it.
The winter of the crumb, the iron
hoe hacking the furrow,
the hiss of grain in the wind.

The priest in the crust
says kiss, says
In nomine Domine,
bless, kiss

2.
My mother in the four by seven
yellow kitchen in Queens,
pressing her lips to half a
loaf of day-old challah, the food
of someone else's sabbath,
before dropping it into the red and white
step-on can:
her mother the Sicilian midwife
taught her, taught all nine,
to kiss the bread before you
throw it away

Why?
Non so. You kiss it like
crossing yourself before a crisis, before
the train leaves the station,
before the baby falls,
startled, into a sudden
scorch of air.

3.
No, No doubt
not that. But instead
Dickinson's "The Instead."
They were full of terrible
accurate sentiment,
those old Italian ladies in the kitchen -
crones, with witch hairs haloing
their chins, with humps and staggers
and nodes of bone ringing their fingers.

Kissing the bread was kissing
the carrion that was the body
of every body, the wrist

of daughter and husband, the crook'd
arm of the mother, the stone
fist of the father.

Kissing goodbye,
saying the daily
goodbye the skeptical
god be with you
as the long loaf sank into ashes,
as the oven sputtered its
merciless complaint.

4.
They were kissing the corn god, you say?
Kissing the host, the guest,
the handsome one who grows
so tall and naked
in the August grove?

But what if they were mocking him,
mocking the crust that stiffened, the crumbs
that staled and scattered?

You thought,
bread, that your magic
salts were eternal, that your holy
taste was your final shape,
but see, you were wrong.
I bid you goodbye, my tongue
gives you a last touch, my teeth
renounce you.

5.
But no again: my mother's kiss
was humble, the mortified
kiss of guilt - I can use you
no longer - and the kiss
of dread: what will I do, challah,
pumpernickel, rye, baguette, sweet white,
thick black, when yoku
are gone?

And the kiss, I think
I thought she meant,
of sorrow, as if kissing
the bread is kissing
the crows that fly low over
fields we never saw in Queens,
the blurry footprints
between long rows of wheat,
the blank sun roaring overhead.

We stood in the Jackson Heights kitchen.
The white 1940s Kelvinator
whirred, no comment and strips of
city snow crisscrossed the window.

I was eight and baffled.

If an angel should be flying by
when you make that face, she said,
you'll be stuck with it forever.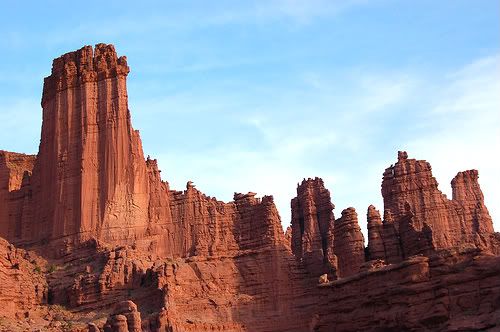 Photo by Chris Itz





In a land of drought, rain is cause to celebrate. Like here, last week.



we have a rainy day

we have a rainy day
and the dogs
are frightened by the thunder
and want to hide under the bed
but i'm sitting out in it
getting wet as a beaver
and loving every minute

later
i'll dry the dogs off
with a big fluffy towel
even though i'm the wet one
not them
but they love being rubbed down
in a big fluffy towel, playing
hide and seek,
sticking their noses out
to see if we're still playing
and i'll pretend i don't see them
then jump on them
and roll them around inside the towel
and they will near
wet themselves
with fun,
scary thunder forgotten
until next time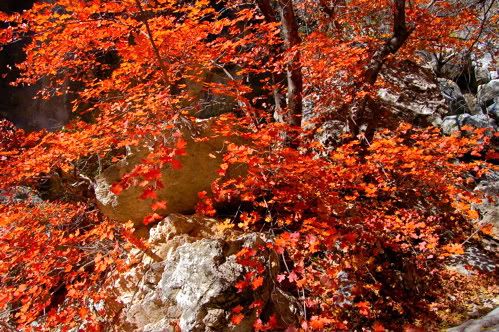 Photo by Chris Itz





Here's a poem by Lowell Jaeger, from his book War on War, published by the University of Utah Press in 1988.

Jaeger teaches creative writing at Flathead Valley Community College in Kalispell, Montana. He has published two collections of poems and several chapbooks.



Leaving for Sweden

He cuddled himself in that flannel an denim lap.
I could only poke at him in tease,
keep him amused, half-awake.
I tried to hold him, though he refused,
snuggling his knees and elbows nearer
the familiar sawdust-dry breathing
of his father, our father.

And father - how scrupulously he sat that night
ignoring the war, rocking away
the ten o'clock and twelve o'clock reports,
collecting the arms and legs of his youngest,
careful not to question
his second oldest (though I was obvious as I dared)
on exactly what had I packed in my only suitcase,
what were my plans?

Somewhere in the dark my other brothers
were talking deferments and student loans,
parked on a back road, smoking dope.
My sister disappeared with her boyfriend,
through earlier that night I shook their hands,
each of us dragging for years
particular secrets, not wanting to worry our parents,
we winked our awkward good-byes.

Meanwhile in the kitchen my mother needed
to busy herself with chocolate chips,
as if she were packing my lunch for school.
She walked a double life those years,
between the nagging knowledge of something not right
in the world where sons were burning
draft cards, going to jail, and the conviction
she carried home from church, that no matter what happened
elsewhere, it could never drop on us here.

But at two a.m. according to the bus schedule
in front of Downer's Drug, I was still eighteen years old.
I had the rest of my life in one suitcase.
I had a bag of my mother's treats.
I had a ticket to Chicago, a ticket to New York,
and deep in my back pocket I had a passport my parents
never understood, and my decision not to go to war.
The last fifteen minutes I sat at the window
and waved at my youngest brother who cried. I looked hard
at the stern, unsuspecting faces of my mother and father;
Fools, you fools, I wanted to let them know
I would never be home again.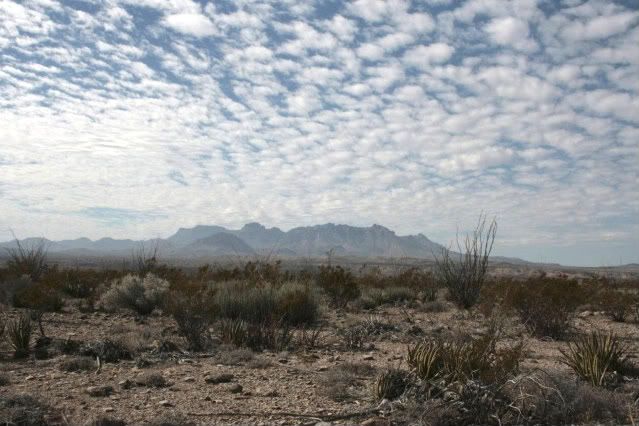 Photo by Erin Neutzling





Maybe we can close out this week with a little fun.



30 minutes

60 minutes in an
hour
but i only have 30 of them
to write this poem
because
i have somewhere else
i have to be and further
explanation
of that would take at least
5 minutes
which i don't have, having
now only 27 minutes
to write this poem
so just take my word for it
i just have 26 minutes
to write this poem
because i have to be somewhere
else

1 minute lost
already to bad typing leaving me
only 25 minutes
to write this poem

another 3 minutes
to order my coffee, maybe more
since there's a long line
so only 22 minutes or fewer left
to write this poem

fixing up the coffee to make it
drinkable
that's another minute lost
my god
only 21 minutes left
to write this poem

computer warming up
that's another minute

sipping my coffee
so it doesn't spill
that's another minu....
oh, crap,
spilled it anyway, 4 minutes
lost to cleaning up my mess
that leaves, hummmmm,
only 16 minutes
to write this poem

cracking knuckles
to possibly improve
typing dexterity

that's another minute

distracted
by the old guy in the next table
talking politics
godamighty these guys are nuts
i fear for the republic
i might say but i've already lost
4 minutes to this distraction
plus the knuckle-cracking minute
leave me just
11 minutes to write this poem

the pressure

the pressure

time
our greatest enemy
our occasional friend
how i miss those lazy crazy
days of summer
when time seemed to stand still
waiting for us to savor the bounty
of summer vacation, swimming,
playing in the park, going to afternoon
movies, reading all day if we want

another distraction
6 minutes this time, leaving 5
to write this poem

i don't think i can write
a poem
in 5 minutes

actually
only 3 minutes
now
to write this poem

dern
time's up
gotta go no time
to say where or why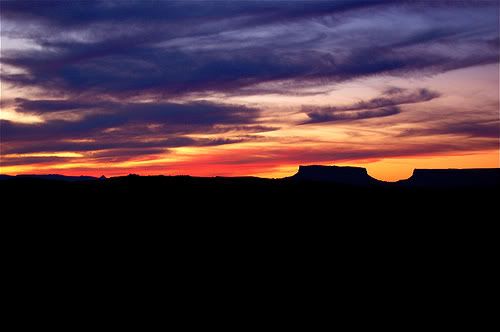 Photo by Chris Itz





And so ends another week in the wild back country of Texas and New Mexico. Come back with us next when we'll have (mostly by accident) an international edition featuring, among others, poems of Arthur Rimbaud,
Sappho, Nanao Sakaki, Anna Akhmatova, and Dylan Thomas.

Until then, remember, all of the work presented in this blog remains the property of its creators. The blog itself was produced by and is the property of me...allen itz.