Remembering Snow at the Onset of Summer
Friday, May 08, 2009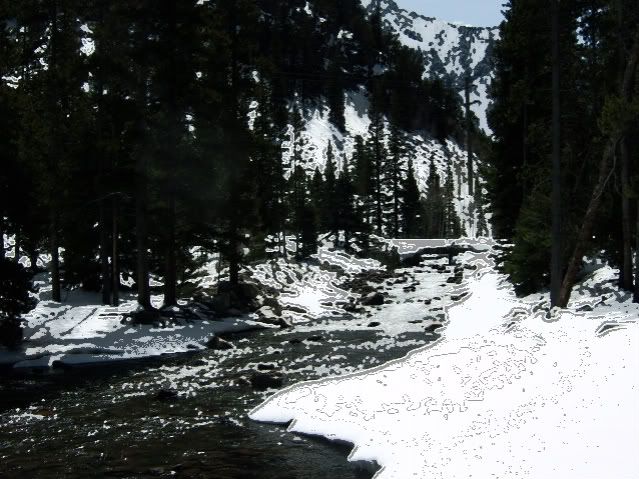 IV.5.2.





I have some good work for you this week, something old, something new, just about all of it borrowed and a touch of blue.

Here's how it shakes out.



Tu Fu
Climbing a Height
Climbing a Tower
Night at the Pavilion

Me
trading with North Korea

W. S. Merwin
For a Coming Extinction

James Wright
Small Frogs Killed on the Highway

Wallace Stevens
Thirteen Ways of Looking at a Blackbird

Alice Folkart
conversation
It's Hard to Hear
I'm Going OUt
Decent Obscurity
A Very Fine Finish

Charles Bukowski
the souls of dead animals
the tragedy of the leaves

Me
las cruces

Tao Lin
hamsters are heads with little characteristics on the head, parts one through four

Kevin McMann
The Bear

Robert Penn Warren
Questions You Must Learn to Live Past

Me
another Sunday morning

Octavio Paz
Touch
Duration
Rotation

Walter Durk
Evening

Jacinto Jesus Cardona
Pan Dulce
At the Wheel of a Blue Chevrolet
Wicked Green Buicks
Back in '57
Musing Under a Mezquite

Me
sweet separation sadness




All for your pleasure, beginning now.









I am starting this week with a poet from a book I bought just a couple of days ago. The book is 300 Tang Poems, published by the Far East Book Company in 1973. It is a finely bound hard cover book with wonderful illustrations by Chiang Yee. It includes both the Chinese text and English translations on facing pages.

The poems in the book were translated by Innes Herdan.

The poet is Tu Fu, born in the year 712 and died in 770. He was unsuccessful at the official examinations, but was appointed, fairly late in life, to a minor posts through the recommendation of influential friends. When those friends came into disfavor, he lost his positions. In 766, he settled in Kuei-chou, where he wrote many of his most famous poems, describing the bitterness of exile and failure, and the ruin of the Empire. He died while traveling alone by boat on a journey back to the Capital. He has been rated, at times, as, with Li Po, one of the two greatest poets of China.

"Tang Poetry" refers to poetry written during China's Tang dynasty, often considered the Golden Age of Chinese poetry.



Climbing a Height

A sharp wind,
the sky high,
gibbons' mournful screeching;
Blue islets,
white sands,
sea-birds wheeling.
Without cease
falling leaves
drift down with a whisper;
Without end
the Long river
washes endlessly by.

Miles from home,
mourning the autumn,
always a wanderer,
An old man,
often sick,
I have climbed this height alone
My hardships
and bitter regrets
have added frost to my temples:
In my unhappiness
I push aside
the cup of rough wine.


Climbing a Tower

Flowers beside the high tower
sadden a wanderer's heart.
From a world beset with troubles
I have climbed up here.
The spring colors of Brocade River
bring all nature before me;
In shifting clouds over Jade Rampart
the whole of history passes...

With the Imperial court
firmly set in the north,
Brigands from the western mountains
should cease their sallies.
The pitiful Second Ruler
still has his temple here.
As the sun goes down
I shall hum a Liang-fu song.


Night at the Pavilion

Sun and moon vie to shorten the day
at the year's end;
To the horizon, frost and snow have settled
this bitter night.
Drums and bugles of the fifth watch
sound desperately sad;
Shadows of the stars tremble
in the waters of the Three Gorges.

In many homes over the countryside
they are crying for the war dead;
In some parts, fishermen and woodcutters
hum the barbarians' songs.
"Sleeping Dragon" and "Restive Horse"
ended under the yellow earth -
Useless to lament our human lot,
even the letters cease to come.









It's the keeping track of the diddly-squat that gets me down.



trading with North Korea

i need
to talk to someone
at the headquarters of
my credit union
located
i'm not sure where but i'm thinking
it might be somewhere
in North Korea

to assist me
in this endeavor
i have a 3-inch stack of paper
which included,
when it was sent to me,
the name and telephone extension
of the person i need to talk to

naturally,
now that i need to make the call
i have searched through every
one of the 3-inch stack of papers
and found everything intact,
except for the single page
that includes the name and
telephone extension of the person
i need to talk to

it is nowhere to be found,
not in the 3-inch stack of paper,
not anywhere near the 3-inch stack of paper,
not anywhere in, on, or around my desk,
not in the den by the TV,
not in the bathroom reading rack,
not even, goddamnit,
in the refrigerator, where lost things
often turn up

this happens to me all the time

simple things made difficult
because i can't keep track of diddle-squat,
all my diddle-squat being stacked high in closet
corners, making the simplest act of record retrieval
an archeological expedition, pith helmet and lantern required

i blame it on no longer having a secretary
to keep track of my diddle-squat,
but the truth is, even with a secretary,
diddle-squat retrieval was most often a lost cause

no,
the truth is,
i'm a 65-year-old man
who has lived most of his life
with the abandon of a college sophomore,
a big-picture kind of guy, leaving behind,
with every step, a crush of detail i'll vaguely remember
but never find again,
and will again
and again
pay the price of my inattention

don't sweat the small stuff -
that's been my motto

there are grander things to occupy
the mind, that was my opinion

that worked better when i was younger
and my mind less calcified -
i could remember stuff better
and could often get away with faking it

but, no more

today, again, the diddle-squat
has come home to roost
and the rest of my day will be spent
trying to call someone in North Korea
whose name and telephone extension
i do not know

and i don't speak Korean,
North or South









Now I have for you three poets from the anthology The Harvard Book of American Poets, published in 1985 by The Bellnap Press of Harvard University Press.

I start with W.S. Merwin, recently announced 2009 winner of the Pulitzer Prize for Poetry. He also won the Prize in 1971.

Born in 1927, Merwin made a name for himself as an antiwar poet during the 1960s. In the 80s and 90s, his interest in Buddhist philosophy and deep ecology also influenced his writing. He continues to write prolifically, though he also dedicates significant time to the restoration of rain forests in Hawaii, where he currently resides.


For a Coming Extinction

Gray whale
Now that we are sending you to The End
That great god
Tell him
That we who follow you invented forgiveness
and forgive nothing

I write as though you could understand
And I could say it
One must always pretend something
Among the dying
When you have left the seas nodding on their stalks
Empty of you
Tell him that we were made
On another day

The bewilderment will diminish like an echo
Winding along your inner mountains
Unheard by us
And find its way out
Leaving behind it the future
Dead
And ours
When you will not see again
The whale calves trying the light
consider what you will find in the black garden
And its court
The sea cows the Great Auks the gorillas
The irreplaceable hosts ranged countless
And fore-ordaining as stars
Our sacrifices

Join you word to theirs
Tell him
That it is we who are important


The next poem is by James Wright. Born in Ohio in 1927, Wright died in 1980, shortly after being diagnosed with cancer of the tongue. He won the Pulitzer Prize, as did his son, Franz Wright, also a poet. Together they are the only parent/child pair to have won a Pulitzer Prize in the same category.


Small Frogs Killed on the HIghway

Still,
I would leap too
Into the light,
If I had the chance.
It is everything, the wet green stalk of the field
On the other side of the road.
They crouch there, too, faltering in terror
And take strange wing. Many
Of the dead never moved, but many
Of the dead are alive forever in the split second
Auto headlights more sudden
Than their drivers know.
The drivers burrow backward into dank pools
Where nothing begets
Nothing.

Across the road, tadpoles are dancing
On the quarter thumbnail
Of the moon. They can't see,
Not yet.


My last piece from this anthology for this week is by Wallace Stevens.

Stevens was born in 1879 in Pennsylvania. Educated at Harvard and then New York Law School, he spent most of his life working as a lawyer for an insurance company in Connecticut. He died in 1955.


Thirteen Ways of Looking at a Blackbird

I
Among twenty snowy mountains,
The only moving thing
Was the eye of the blackbird.

II
I was of three minds,
Like a tree
In which there are three blackbirds.

III
The blackbird whirled in the autumn winds.
It was a small part of the pantomime.

IV
A man and a woman
Are one.
A man and a woman and a blackbird
Are one.

V
I do not know which to prefer,
The beauty of inflections
Or the beauty of innuendoes,
The blackbird whistling
Or just after.

VI
Icicles filled the long window
With barbaric glass.
The shadow of the blackbird
Crossed it, to and fro:
The mood
traced in the shadow
And indecipherable cause.

VII
O thin men of Haddam,
Why do your imagine golden birds?
do you not see how the blackbird
Walks around the feet
Of the women about you?

VIII
I know noble accents
And lucid, inescapable rhythms;
But I know, too,
That the blackbird is involved
In what I know.

IX
when the blackbird flew out of sight,
It marked the edge
Of one of many circles.

X
At the sight of blackbirds
Flying in a green light,
Even the bawds of euphony
Would cry out sharply.

XI
He rode over Connecticut
In a glass coach.
Once a fear pierced him,
In that he mistook
The shadow of his equipage
For blackbirds.

XII
The river is moving.
The blackbirds must be flying.

XIII
It was evening all afternoon.
It was snowing
And it was going to snow.
The blackbird sat
In the cedar-limbs.









Next, I have a series of poems by our friend from Hawaii, Alice Folkart.

Though she writes poetry, Alice prefers to think of herself as a short story writer. You can see her narrative skills and eye for story detail in this series of domestic poems written on consecutive days for Blueline's "House of 30."



Conversation

He's inside his skin,
inside his dentist appointment,
caught up in a song in his head,
wandering the strings of his ukulele,
not noticing that it's out of tune.
He's aware of the itch between his toes,
wonders where he put the screw driver,
tries to remember if it's time to change the oil,
how about those L.A. Rams, hey?
somewhere, across an ocean, on another
continent, content to be alone,
silent but completely occupied,
his conversation with himself
goes on without her.


It's Hard to Hear

He can't hear her
when the water's running,
or the News is on,
when that kid from
New Mexico almost
makes a touchdown.

He can't hear her
when he's chewing
crackers, or picking his nose,
thinking of taxes,
or drinking a cup of coffee.
No, he can't hear her at all.


I'm Going Out

"I'm going out,"
he says,
putting on his shoes,
buckling his belt,
jingling his keys.

"Where," she asks,
knowing she shouldn't.

"Out,
to get something,
I need
to get something,"
he calls as he goes.

She doesn't ask again.
Knows better.

Let him go,
and go and go.

Let him.

She stays in.

Stays here,
to keep something.
"I need to keep something,"
she calls after him.
"Something of my own."


Decent Obscurity

He gargles, sloshes, spits,
then sits enthroned
in his own bathroom,
reading Ellery Queen
with a dictionary at hand.

She moisturizes,
pats dry, hair dryer
half-cocked, heat diffused
to prevent frizzing,
whizzing through the morning.

The two, in their separate
walk-in closets, choosing colors
and sizes, fat today, slender tomorrow,
the right shoes to make it through the day
in decent obscurity from all, from each.


A Very Fine Finish


He's a small man.

He used to be bigger.

He needs her small too.

She's grown so tall.

She loves him,
so makes herself
small enough to fit into the
beautiful little box
he has crafted for her.

It has a very fine finish.









The next two poems are by my favorite honest man, Charles Bukowski.



the souls of dead animals

after the slaughterhouse
there was a bar around the corner
and I sat in there
and watched the sun go down
through the window,
a window that overlooked a lot
full of tall dry weeds.

I never showered with the boys at the
plant
after work
so I smelled of sweat and
blood.
the smell of sweat lessens after a
while
but the blood-smell begins to fulminate
and gain power.

I smoked cigarettes and drank beer
until I felt good enough to
board the bus
with the souls of all those dead
animals riding with
me;
heads would turn slightly
women would rise and move away from
me.

when I got off the bus
I only had a block to walk
and one stairway up to my
room
where I'd turn on my radio and
light a cigarette
and nobody minded me
at all.


the tragedy of the leaves

I awakened to dryness and the ferns were dead,
the potted plants yellow as corn;
my woman was gone
and the empty bottles like bled corpses
surrounded me with their uselessness;
the sun was still good, though,
and my landlady's note cracked in fine and
understanding yellowness; what was needed now
was a good comedian, ancient style, a jester
with jokes upon absurd pain; pain is absurd
because it exists, nothing more;
I shaved carefully with an old razor
the man who had once been young and
said to have genius; but
that's the tragedy of the leaves,
the dead ferns, the dead plants;
and I walked into a dark hall
where the landlady stood
execrating and final,
sending me to hell,
waving her fat, sweaty arms
and screaming
screaming for rent
because the world had failed us
both.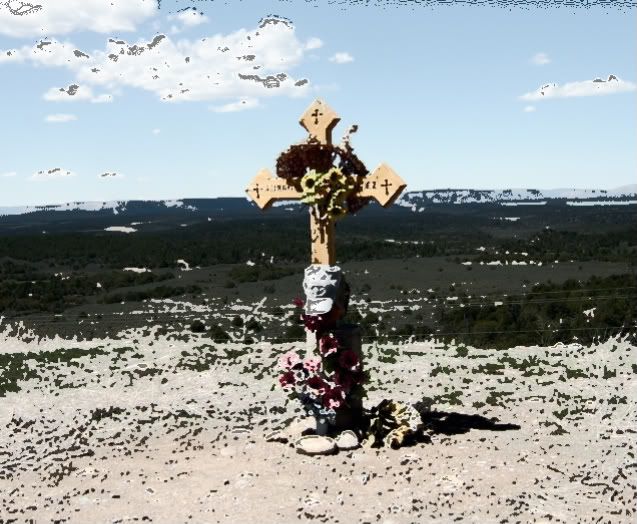 These markers are appearing more and more now, as they begin to receive a kind of semiofficial tolerance.



las cruces

more line the highways as authorities
who used to take them down
as distractions
have become more tolerant,
more likely to see them now as a reminders
to those of us who still live and drive,
cocooned in the metal boxes
that could someday
kill us

some very plain,
just a plain wooden cross
weathered from the elements

other crosses
wrapped in reflective foil,
decorated with ribbon
and strings of colored beads,
sometimes
something personal from the victim,
a hat,
a picture,
a teddy bear if a child

i saw many of these
in my recent travels,
and stopped at one near
the Colorado-New Mexico border,

it was on a curve,
looking out over deep valleys
and rolling mountain crests,
a view to die for
as they say

this little memorial
moved me
as visits to cemeteries,
landfills for failed flesh,
never have

for those buried in cemeteries
their last wisp of breath
was gone long before they were
laid beneath
the sod

unlike the dead memorialized
at these little roadside shrines
who bled and died right here,
their blood soaked into the ground
beneath the cross,
alive like you and me,
light giving color through their eyes
to the beauty all around,
their minds active
and engaged,
talking, perhaps,
celebrating life in that mundane way
we all do,
until that second when the accident
happened
and they who had been
were no more

right here
at this spot
where they are remembered
by all those, like me,
who did not die with them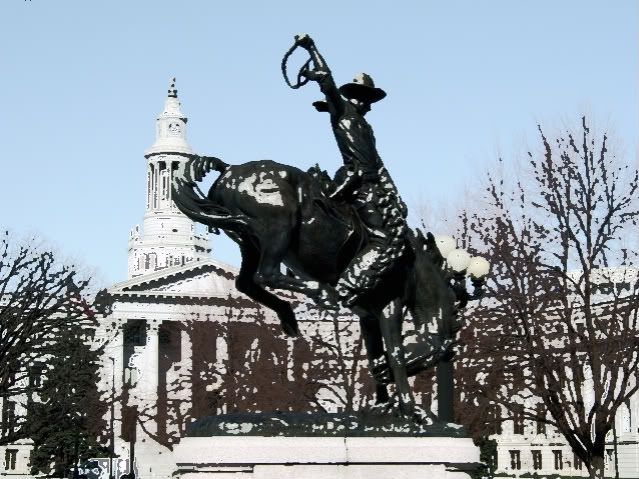 The next poems are from a quirky little book titled Cognitive-Behavioral Therapy by Tao Lin. The book was published by Melville House in 2008.

The poet, born in 1983, is the author of the novel, Eeeeee Eee Eeeee, the story collection, Bed, and an earlier book of poetry, You Are A Little Bit Happier Than I Am. He also has a blog called READER OF DEPRESSING BOOKS.

He lives in Brooklyn, New York.

I think this is one of the funniest bits I've read in a long, long time.



hamsters are heads with little characteristics on the head, part one

in florida a giant hamster lays in bed worrying about its future
the hamster has bad eyesight
and many other problems
later that night the hamster drives its car around
listening to sad music; the hamster lightly drums its paws on the
&nbspl steering wheel
the hamster is alone
but not for long, a home three waffle friends wait
cooling inside a counter top oven in the kitchen


hamsters are heads with little characteristics on the head, part two

the next morning the hamster stands in the shower
the hamster's upturned paw has a small dab of shampoo on it
this will not be enough shampoo
the hamster feels sarcastic
the hamster's body and cheeks are warm
from the sunlight through the window
and the hamster is very afraid
it feels so sad so early in the day


hamsters are heads with little characteristics on the head, part three

in the evening the hamster sits at the computer
watermelon juice and coffee sit by the computer
the hamster drinks all of the coffee
after a few minutes the hamster drinks all of the watermelon juice
the hamster lays its paw atop a neatly folded to-do list; this is a
&nbspl resourceful hamster
with a strong will, a sincere and loving hamster friend, and confident
&nbspl nature
we do not need to spend any more time or empathy on this hamster


hamsters are heads with little characteristics on the head, part four

yet we return to the same hamster the next night
the hamster lays in bed on its side at four a.m.
looking a photos of its faraway hamster friend
carefully the hamster places the photos in a neat pile behind its pillow
the hamster remembers when its hamster friend showed its ass
on the side of a mountain; the hamster knew it was good
the hamster knows it was good because it cannot easily remember
&nbspl whose idea it was
that's how you judge things: if you can or cannot easily remember its
&nbspl source
from now on that's how you judge things




A hamster friend types a comment about Richard Yates - an extinct
species of severely depressed hamster - on the hamster's blog and
replaces the pronouns with "John Wang," a form of online hamster
known to edit internet literary magazines.

The comment is one sentence long and says "John Wang" four times.

The hamster tells its hamster friend on email chat that the comment
made it happy. The hamster says it wants to read Richard Yates right
now. The hamster friend says it is just thought of Richard Yates and saw
a giant ant sitting in a wheelchair not doing anything.


The hamster friend says it watched a one-hour documentary on driver
ants. "I need to talk about slug death," the hamster friend says.




"They found a slug in a tree and like 50 ants climbed on top of the slug
to try to kill it but the slug jumped on of the tree to try to kill itself
but it didn't die and the ants jumped down on the slug because they
can never die by falling and they attacked it more but the slug oozed
this stick mucus and the ants got caught in it and the small ants went
and got soil and put it all over the slug and soaked up the mucus and
they pulled the soil clumps off and all the ants got free and then
sawed the slug's body apart with their pinchers and brought it back to
the babies," the hamster friend says.

The hamster tells its hamster friend that what it just typed is the name
of their new press if they just add the word books at the end.


The hamster friend says ants are the only good thing left in the world.


The hamster says driver ants should have eaten Richard Yates.

The hamsters talk about Bruce Lee. They don't know if 20 million
driver ants could eat Bruce Lee if Bruce Lee was in an enclosed area
and was only allowed to do front rolls. Bruce Lee is a rare species of
hard-muscled hamster capable of insane destruction.


One time in Manhattan the hamsters were walking uptown holding
hands. In Chinatown the hamster friend saw Bruce Lee doing front
rolls on a TV screen. The hamster stopped and showed the
hamster and hamster friend said it could do front rolls.

The hamster said it was as good as Bruce Lee because it could do front
rolls.


The hamster friend said being able to do front rolls didn't make the
hamster as good as Bruce Lee, which was not a true statement and
not an untrue statement, because the word "good" is meaningless until
defined within a context and a goal, and hamsters when enjoying
the company of other hamsters rarely define or think about contexts and
goals, because because to do so would make them aware of certain things
about the universe that would make them feel a kind of emptiness
or "neutrality of emotion" that is usually desirable only in situations
where the hamster wants to stop his or her self-perpetuating cycle
of negative thinking, in order to fight severe depressions or crippling
loneliness.




In a situation of severe depression or crippling loneliness caused by
a period of time of uncontrollable negative thinking this "kind of
emptiness" - effected by an understanding (of the arbitrary nature
of the universe) that is attained by thinking comprehensively about
context, goals, and meaning - can be used to neutralize the hamster's
automatic and self-perpetuating pattern of negative thoughts, at
which point the hamster can form new thoughts, that will cause new
behaviors, that will cause new patterns of thought, with which the
hamster can better function in life and in relationships with other
hamsters.









Here's a poem from our friend Kevin McCann.

Kevin McCann has been a full-time writer for 16 years now. He's published six limited edition pamphlets in England. He also writes for children.



The Bear

Maggots glowing red
Swarm the embers
Of my campfire

Back there
Hearts and Minds
Our only goal
Until

Their Spring Offensive
Pinned down four days
Women
And kids

Their bodies
Charred logs
We stumbled over.

Some, we later caught,
Crucified,
Smoked dope
Laughing at their screams.

I was nowhere.

Shipped back home,
Didn't like being touched,
Never spoke.

Every year since then
I've come up here
And it's him I've always seen,
A great black bear
Roaring louder than the gunships
That still shudder when I dream.

He always charges, feet pounding
Dry clay, stops short,
Rears up arms outstretched
Then drops back on all fours
And turns away.

Each year getting a little closer.

Tonight, in this valley,
There's bear skat everywhere,
Tracks too and one set so close,
I smell him.

Tomorrow, after twenty years,
I will ditch these useless weapons,
Rebuild my fire and silently stand,
Arms outstretched.

Tomorrow he's bound to come.









The next poem is by Robert Penn Warren, poet, novelist, literary critic and one of the founders of New Criticism. He received the 1947 Pulitzer Prize for the Novel for his novel All the King's Men in 1946) and the Pulitzer Prize for Poetry twice, in 1957 and 1979. He is the only person to have won Pulitzer Prizes for both fiction and poetry.

Born 1905, Warren died in 1989.



Questions You Must Learn to Live Past

Have you ever clung to the cliffside while,
Past star-death at midnight and clouds, the darkness

Curdles and coils, and wind off the sea, caterwauling, swings in
To bulge your shirt belt-free, while claws

Scratch at eyeballs, and snag at loosening stone -
In Hell's own conspiracy with

The five-fathom, lethal, up-lunges of sea-foam fanged white,
That howls in its hunger for blood?

Have you stood by a bed whereon
Your father, unspeakable anguish past, at length

To the syringe succumbs, and your sister's
Nails clench in your biceps? Then, crazed, she cries:

"But it's worse - oh, it's driving pain deeper,
Deeper to hide from praying, or dying, or God -

"Oh, worse!" or have you remembered the face
Of an old, loved friend, how drowned and glimmering under

Time's windless wash? Then cannot summon the name?
Have you dreamed that you are a child again

And calling in darkness, but nobody come?
Have you ever seen your own child, that first morning, wait

For the school bus? Have you stood in your garden in autumn,
At some chore, and in the junipers found

Where a three-foot snake - a big garter, no doubt -
Has combed its old integument off in the convenient prickles?

Would you hold that frayed translucence up,
Beautiful, meaningless, blessed in the mellow light,

And feel your heart stop? And not know why?
Or think that this bright emptiness

Is all your own life may be - or will be - when,
After the fable of summer, a lithe sinuosity

Slips down to curl in dark, wintry hole, with no dreams?









Here it is, another day in the life.



another Sunday morning

i was
just finishing up
my sausage gravy
and biscuits
when two Leon Valley
police officers walked in,
both kind of pear-shaped,
as Leon Valley, being
a small suburb of a city,
had not nearly the pay scale or
physical job requirements
of the city within it was subsumed

they sat at the table to the right of me,
all jingly with all the tools of their trade
hung up on their utility belt

from a table to the left of me,
a tall, granite-faced fella
with a sweat-stained cowboy hat
and a basso-profondo voice
that seemed to come from some
deep, dark cavern beneath his shoes,
said, "Howdy, boys."

the officers said howdy back
and asked, "What's up,"
and the tall man said, in
his voice from the center of the earth,
"Same bull, different chute."

and i was thinking, first,
goddamn how cool is that,
and, then, by god, there must be
twenty people tops
in the great state of Texas
who can say that and not sound stupid
and here i am sitting next to one of them

i started listening then
to the tall man and the two other fellas
at his table, wanting to hear more
of that great voice saying cool things,
but mostly he talked about the goddamn newspaper
and stupid reporters and how he called them
and threatened to cancel his subscription
if they didn't quit all their commie reporting
and talk such as that

seems he only had the one good line

how disappointing!

but then, later,
we stopped at the supermarket
on our way to our Sunday-morning
newspaper reading marathon
and i noticed a fat-assed man
and a fat-assed woman walking in
ahead of me, noticing the tender way
the man put his hand on the woman's butt
stroking it and patting it as they walked

and i was thinking, damn
ain't it great when people get what they want
in life...
and appreciate it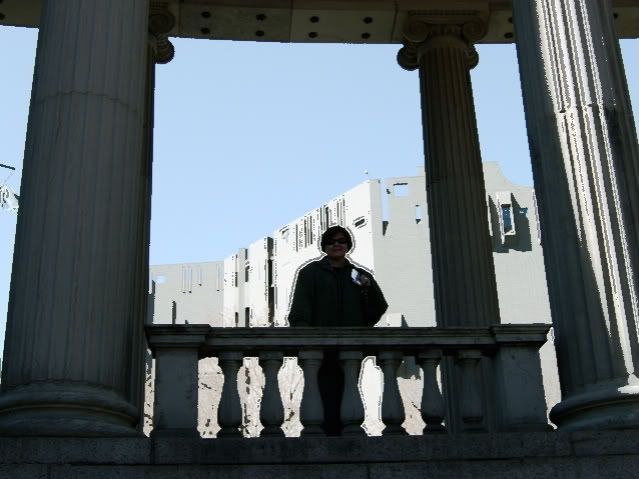 The next poems are by Mexican poet and diplomat Octavio Paz, from his book The Collected Poems of Octavio Paz, 1957-1987. It is a bilingual book, Spanish and English on facing page. The poems were translated by the book's editor Eliot Weinberger.

Paz, winner of the 1990 Nobel Prize for Literature, was born in 1914 and died in 1998.



Touch

My hands
open the curtains of your being
clothe you in a further nudity
uncover the bodies of your body
My hands
invent another body for your body


Duration

"Thunder and wind: duration"
I Ching

I

Sky black
Yellow earth
The rooster tears the night apart
The water wakes and asks what time it is
The wind wakes and asks for you
A white horse goes by

II
As the forest in its bed of leaves
you sleep in your bed of rain
you sing in your bed of wind
you kiss in you bed of sparks

III
Multiple vehement odor
many-handed body
On an invisible stem a single
whiteness

IV
Speak listen answer me
what the thunderclap
says, the woods
understand

V
I enter by your eyes
you come forth by my mouth
You sleep in my blood
I waken in your head

VI
I will speak to you in stone-language
(answer with a green syllable)
I will speak to you to you in snow-language
(answer with a fan of bees)
I will speak to you in water-language
(answer with a canoe of lightning)
I will speak to you in blood-language
(answer me with a tower of birds)


Rotation

Tall column of pulsebeats
on the unmoving axis of time
the sun dresses and undresses you
The night shakes loose from your body

The night shakes loose from your day
and is lost in your body
You are never the same
you have always just arrived
you have been here since the beginning









Here's a short piece by our friend Walter Durk, a contemplation of night and the dark.



Evening

After digging in warm soil with my hands
I wonder who have I touched.
My knees are mud.
Tired, I must rest.

Tonight the moon has stolen a piece
of the sun to remind us of the fire of
which we are part. Even on a cold
windy night it hovers, a cool suspended
silver disc above the bed in which we lie.

It is a night like no other when we
count hours and minutes without ticks,
with no deliberateness. Is it one or three a.m.?
The nomenclature of the night: evening, dark,
darkness, moonlight does not reveal even in shadows,
has no clock except a flowing stream.
Often it is the night that takes the light away.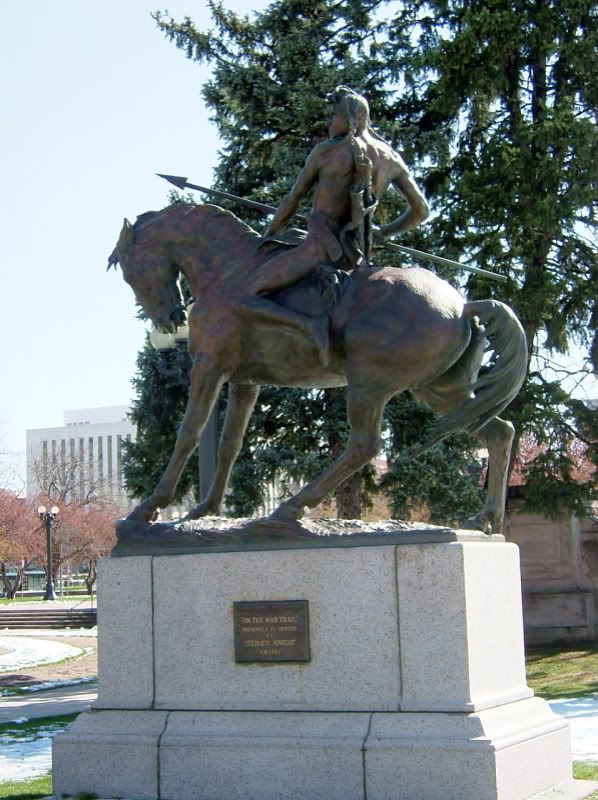 The next several poems are from a book I just picked up at the used book story several days ago, by a poet, Jacinto Jesus Cardona, i never heard of. I love it when I take these blind jumps of faith and find a poet I really like.

Cardona was born in Palacios, Texas, and grew up around Alice, Texas, the so-called "Hub of South Texas." (Actually, it's a small town in the South Texas oil patch, beloved by those who call it home and few others.)

Cardona teaches at Palo Alto College and the Trinity University Upward Bound Program, both in San Antonio. In addition to publishing his literary journals, he has read his poetry on National Public Radio.

The book, Pan Dulce was published in 1998 by the Chili Verde Press, also of San Antonio. I enjoyed the book very much for a couple of reasons beyond just the quality of the poems. First, I grew up, lived, and worked most of my life in the South Texas culture that forms the heart and breath of the poems. It's like old home week, reading this poems.

The book also enjoys the benefit of the enthusiasm of its first owner, a young woman, I'd judge by the neat square handwriting, whose notes on almost every page testify to the poet's power to move another soul.



Pan Dulce

I remember riding my fenderless bike
to la panaderia del pueblo.
Sometimes I would go alone,
sometimes I would dream
I took abuelo by the hand.

I remember pan dulce tasting even sweeter
after confessing my sins
at St. Joseph's Catholic Church.
Nothing like dulcified bread
for crucified bones.

I remember standing in front of the glass displays,
telling el panadero, "I'll take one of these,
and one of those, and one of these."
Unlike the cool pachuco who came in asking for pan de polvo,
un regalo, y un hueso azucarado to go,
I had not mastered the names of pan dulce.

so imagine my thrill,
imagine the authority in my chavalon bones
when I returned asking for dos huesos azucarados,
two sugared bones to go.

Yes, I remember pan dulce,
la Virgen de Guadalupe bordered by blue neon lights,
and how the smell of canela
reminded me of abuelito's piloncillo skin.


At the Wheel of a Blue Chevrolet

No, I am not at the wheel of a blue chevrolet
on my way to Lisbon.
In fact, I'm on Highway 281
on a two-lane black top between George West
and the next stop, the Hub of South Texas

No, I am not at the wheel of a blue chevrolet
on my way to Lisbon, but the blur of barbed wire
makes me think of how I take the x in Tex
and the x in Mex and how I add for good measure
the humble x my mother used to make.

No, I am not at the wheel of a blue Chevrolet
on my way to Lisbon,
but my bones contemplate the palimpsest
of x after dusty x paisanos make
across caliche pits.

No, I am not at the wheel of a blue Chevrolet
on my way to Lisbon.
I'm on Highway 281
on a two-lane black top between George West
and the next stop, the Hub of South Texas,
Alice, America.


Wicked Green Buicks

Dogs ran loose
in our neighborhoods,
and wicked green Buicks
curled their chrome lips
in arrogance.


Back in '57

I was just another Latin American boy
deep into khaki pants, steam-ironed pleats, gaudy cufflinks,
impressed by the passive parking meters on Main Street,
mesmerized by the chrome spokes of customized wheels.

And yes, I would laugh and laugh at how I took my black shellac,
celebrating the edges of my orange Stacy's, my dancing shoes
anxious to shake loose the alkaline kiss
of caliche down my unpaved streets.

Caught in the vortex of oil wells and taco shells,
Spanish was my first, English was my second,
but Star-Spangled Splanglish became my middle name.
So was I Tex or was I Mex,

part-time Aztec, or was I your classic borderline case?
Biped and bilingual, I even wore bifocals,
but my biceps remained monolingual.
Back in '57 I could care less and less

because I could always laugh
with Cantiflas at the Ranch Drive-In.


Musing Under a Mezquite

The cash box mocks me,
the vault lisps in sacred digits.
I am a peon all over again.

I leave the glass bank
to rest my bones
under a parking lot mezquite.

While I wait for my spitball of a credit history,
a cricket rises from an asphalt crack.









I'm thinking of an old country song, "I Won't Miss You Till You're Gone - So Go Away."



sweet separation sadness

it being the 29th day
of April
we are on the cusp
of the conclusion
of the first rainy month
in a year and a half

the effects of this
rainy month
seen yesterday
at the money pit
where i went to turn
the keys
over to the new owner

nearly an acre of high grass
where for months
no grass had grown, waiting
for someone, not me
anymore,
to pull out the tractor and
give it a mow

and the truth is
despite all,
i felt a twinge of separation
sadness

we bought the pit
for our son to live in
while studying at the university

a lot of music was made
and recorded
in this little country corner,
but, sad to say, not as much
studying
as would have been beneficial
to the timely conclusion
of a university career

oh, well

there will be a successful
conclusion,
we are confident, whether
during my lifetime or not
the only thing still up
for discussion

in later years
we rented the place out
to a series of tenants,
culminating
in the tenant who, when evicted
for his pathological denial
of the universal truth of rent,
proceeded to trash
the premises, including kicking
and punching holes in every wall

now,
twelve months later,
after great expenditure
of cash
and sweat of my brow,
not to mention all the other
sweaty body parts,
the pit is no longer mine

i drive away from this place
i shall never see again,
this place for which i have
not a single pleasant memory,
feeling stupidly nostalgic

bemused
by the complexity
of the human heart









And that's that.

Come back next week for more if you liked what you got today.

Either way, all the work presented remains the property of its creators. The blog itself was produced by and is the property of me...allen itz.