Kind of Blue
Friday, May 29, 2009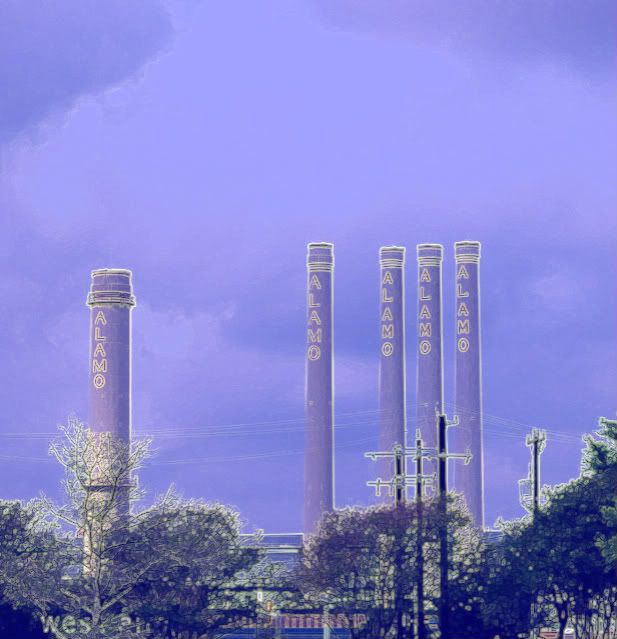 IV.5.5.





My title and images this week are meant as my own humble homage to Miles Davis, whose birth date was celebrated last week - May 26, 1926. Davis died in September 1991, arguably the most influential American musical figure of, at least, the 20th century.

A life worth noting.

Also worth noting this week, though with perhaps less fanfare, are our poets for this issue.




Mary Swander
Scheherazade

Me
death of a friend and patron
just like you and me
six white-haired men

Simon Armitage
Kid
Song
The Catch

Dan Flore
dream of me

Jim Carroll
My Father's Last Words
Poem
Sick Bird

me
the draft board

Gene Fehler
The Marksman
Coloring Outside the Lines
In the Back Seat

Dan Cuddy
Getting a Haircut

Frances Ellen Watkins Harper
Bury Me in a Free Land

Me
Memorial Day

Sapphire
Rabbit Man

Arunsansu Banerjee
Divine

Jose Emilio Pacheco
Eye Witness

Me
mondo weirdo

Kevin McCann
Yet Another Fractal

Me
Star Trek can wait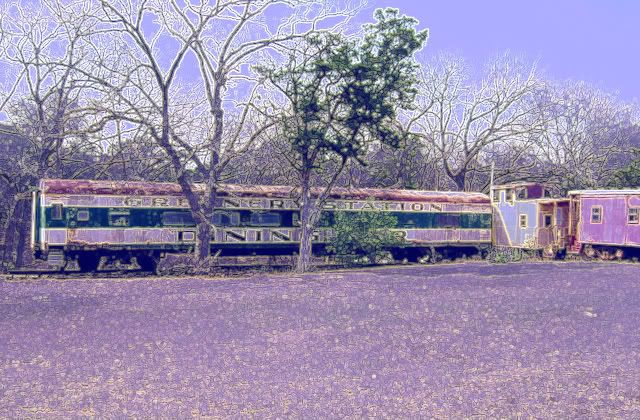 My first poem this week is by Mary Swander. It is from her bookHeaven-and-Earth House, published by Knopf in 1994,

Swander was born in Iowa in 1950 and grew up in small towns in Iowa.

She began college at Georgetown University, but finished an English degree at the University of Iowa, coming back because her mother was dying of cancer. She earned her M.F.A. from the University of Iowa Writer's Workshop. She was involved in a variety of pursuits for several years, including becoming a certified and licensed practitioner of therapeutic massage. She began teaching English at Iowa State University, Ames, in 1986.

She has published several books - nonfiction, memoir, poetry - and has had a number of poems, essays, short stories, and articles in several national magazines and journals.

She continues to live in Iowa and still teaches at Iowa State. She was named this year as Iowa's poet laureate.



Scheherazade

Batteries and blanket, this spring
I've made a little place here
down in the cellar to listen
to the radio crackle the weather:
TORNADO WATCH, high winds and hail,
take cover. In this furnace room,
I'm alone with the centipedes and
cinder blocks, the mouse scurrying
to squeeze in from the rain.
I'm away from all windows and
flying glass, the silver maple
that might crash through the roof.
Overturned bucket, my chair, I see
by an oil lamp on loan from a neighbor.
How dumb to depend on lines from
the world. In these storms, it's no use
to think phone or pump, or switch.
In the draft, only the dust churns
in the old ducts, their arms
branching up, the octopus.
Outside, the anemones swim along
the grove floor and bend in the inky dark.
Once I knew a man who drove a friend
here from the East, she belted in,
terrified the whole time of a funnel cloud.
Just as they crossed the state line,
the sky clear and cool, he pulled his
VW bug to the side, and ordered her down.
"This is it, quick. The only safe place
underneath." She dove past the
exhaust pipe, crawled and scrunched,
scraping her back, her butt, on the pan.
He stood on the highway and laughed.
Once I lived above a garage, and when
I heard the horns, ran to the owners'
basement, their ninety-year-old mother,
senile, but still strong, nailing shut
the door, crying, "Sinbad, Sinbad
we're all ruined, lost in the wreck!"
Once I was yanked from my sleep, my mother's
hand flying me down the three flights
of steps. That time, the coal room,
and prayers, Hail, Mary, while
a twister wound its fury past the house,
ripping up everything in its path.
Our clothesline and poles were found
a mile from town where a barn collapsed
on a man milking cows. Holy, Mary,
I answered and pressed my legs together,
trying to stop the pee from wetting
my pants. Upstairs, my father, the engineer,
moved from one window to another,
opening, closing, each a crack, trying
to assure the proper flow of air.
But this year the blows have become
routine - they howl through the attic vents,
feed sacks tumbling across the field
smack into the fence. Two a.m.,
and I'm chewing gum, recounting
other times - the snakebite, car wreck,
doctor goof, the bolt of lightning
so close it fanned the hairs on my arms.
Suddenly, I recall the dryer blowing up,
the bang, the smoke, the flames in the air,
then at age four, the fall from the elm tree,
and at thirty, the drunk who broke in,
and how, from the second story window,
I jumped to safety. Now I sit up
and tell these tales to the mouse.
His black eyes glare back at me.
The two of us know the game.
Where on night ends, another begins
until all is forgiven, and the sky relents.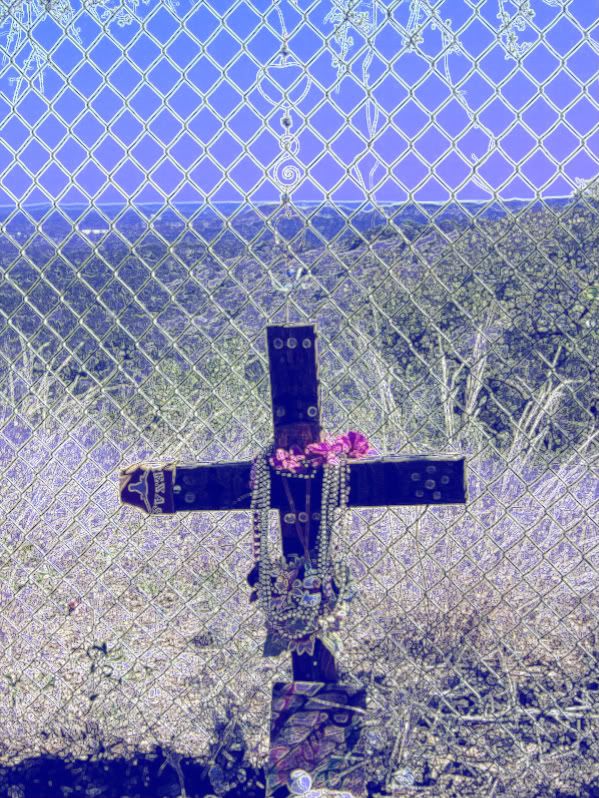 I attended a funeral this past week for a longtime friend and patron. These three short poems came from that.



death of a friend and patron

a man
in constant
motion

hard
to think of him as
still


just like you and me

traveling south
to bury a friend
in a crypt
beside the sea

like the restless, roiling waves
he came -
and then he went

just like you and me


six white-haired men

six
white-haired men
stand around the pit

watch the box
as it is lowered into the hole

think of their friend
and wonder

whose box is next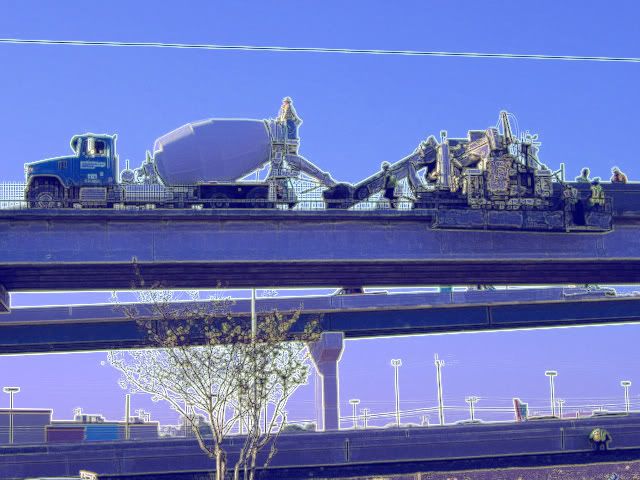 The next poems are by Simon Armitage from his book Kid, published in 1992 by faber and faber, another of their little poetry books that have been showing up at my local half price bookstores for $1.98. They have become the first thing I look for whenever I go in shopping.

Armitage was born in West Yorkshire in 1963, and in 1993 was the Sunday Times Young Writer of the Year. He works as a freelance writer, broadcaster, and playwright, and has written extensively for radio and television.

I start with the book's title poem.



Kid

Batman, big shot, when you gave the order
grow up, then let me loose to wander
leeward, freely through the wild blue yonder
as you like to say, or ditched me, rather,
in the gutter...well, I turned the corner.
Now I've scotched that "he was like a father
to me" rumour, sacked it, blown the cover
on that "he was like an elder brother"
story, let the cat out on the caper
with the married woman, how you took her
downtown on expenses in the motor.
Holy robin-redbreast-nest-egg-shocker!
Holy roll-me-over-in-the-clover,
I'm not playing ball boy any longer
Batman, now I've doffed that off-the-shoulder
Sherwood-Forest-green and scarlet number
for a pair of jeans and crew-neck jumper;
now I'm taller, harder, stronger, older.
Batman, it makes a marvelous picture:
you without a shadow, stewing over
chicken giblets in the pressure cooker,
next to nothing in the walk-in larder,
punching the palm of your hand all winter,
you baby, now I'm the real boy wonder.


Song

The bridle-path, the river bank,
and where they crossed I took a length
of hazel bark, and carved a boat
no bigger than a fish, a trout,
and set it down and saw it float,
then sink. And where it sank
and inch of silver flesh declared itself
against the sun. Then it was gone.

and further south, beyond the bridge,
I took a nest of cotton grass
and flint to make a fire. Then watched
a thread of smoke unhook a pair
of seed propellers from a sycamore
which turned together and became
a dragon fly that drew the smoke
downstream. But the fire would not light.

Then at night, the house at the mouth
of the river. Inside, a fish,
a trout, the ounces of its soft
smoked meat prepared and on a plate.
I sat down there and ate it. It is
the way of things, the taking shape
of things, beginning with their names;
secrets told in acts of sunlight,
promises kept by gifts of rain.


The Catch

Forget
the long, smouldering
afternoon. It is

this moment
when the ball scoots
off the edge

of the bat; upwards,
backwards, falling
seemingly

beyond him
yet he reaches
and picks it

out
of its loop
like

an apple
from a branch,
the first of the season.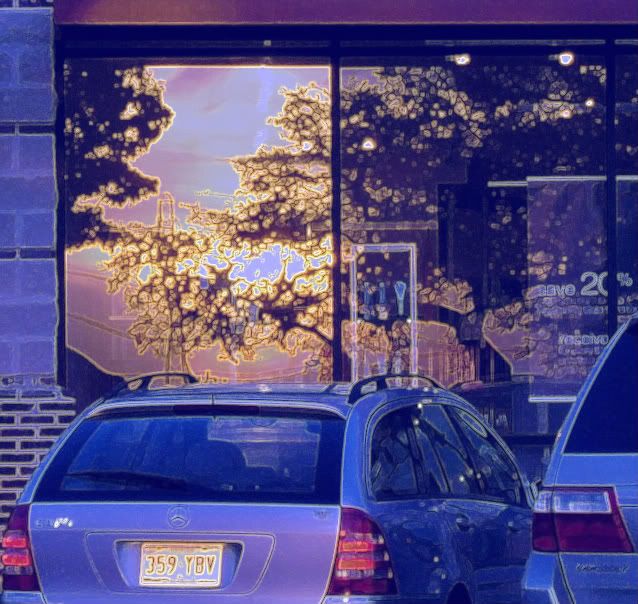 Here's a poem from our Pennsylvania friend Dan Flore Dan is 30 years old and has led many poetry therapy groups for people with serious mental illness. He also hosts a writer's circle.



dream of me

dream of me
as I crawl across sidewalks
drink the past with me
we'll flatten out the sun
and crawl across it
till we realize we're on fire

remember me
embracing you from behind
where you never saw the blood
in taking the hill
we lost the mountain

the world is stone
can you feel it chipping away?
we came from places
between stars
come back to our old bed
we are voids again

I have caught the avalanche
smelled my own decay
the seance died
but we saw many ghosts
in each other

sing to me tonight
and I will dream of you
with sterling kingdom
and oceans where miracles are born
pray for me
I am a swinging spider
eating it's own web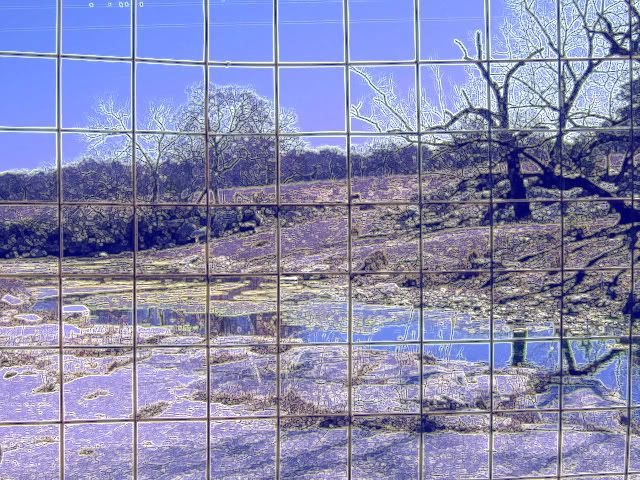 Born in 1950, Jim Carroll is an author, poet, autobiographer, and punk musician, best known for his 1978 autobiographical work The Basketball Diaries, which was made into the a film of the same name in 1995.

Born and raised in New York City, Carroll attended Roman Catholic grammar schools from 1955 to 1963. In fall 1963, he entered public school, but in 1964 was awarded a scholarship to the elite Trinity School.

Apart from being interested in writing, Carroll was an all-star basketball player throughout his grade school and high school career. He entered the "Biddy League" at age 13 and participated in the National High School All Star Game in 1966. During this time, Carroll was living a double life as a heroin addict who prostituted himself to afford his habit. By age 13, Carroll was using heroin, but was also writing poems.

Carroll attracted the attention of the local literati, and published his first book, Organic Trains, at age 17. In 1970, his second collection of poems, 4 Ups and 1 Down was published, and he started working for Andy Warhol. At first, he was writing film dialogue and inventing character names, then, later on, worked as the co-manager of Warhol's Theater. Carroll's first aboveground publication, the collection Living At The Movies, was published in 1973.

In 1978, Carroll authored The Basketball Diaries, an autobiographical book concerning his life as a teenager in New York City's hard drug culture. It is an edited collection of the diaries he kept between the ages of twelve and sixteen, detailing his sexual experiences, high school basketball career, and his addiction to heroin.

Also in 1978, Carroll formed The Jim Carroll Band, a New Wave/punk rock group, with encouragement from Patti Smith.

In the mid-1980s, Carroll returned to writing full time and began to appear regularly on the spoken word circuit. Since 1991, Carroll has performed readings from his unfinished first novel, tentatively titled The Petting Zoo.

I have three poems from Carroll's book Void of Course.



My Father's Last Words

On his death bed

He reached up and grabbed my wrist
Pulling me close so I could hear he said,

"Promise me that you'll never eat
Any of that Japanese food. Promise."

That may sound racist and perhaps it is
but keep in mind my father spent all
of World War Two fighting in the Pacific
Mainly, the island of Saipan.

I myself admire the Japanese, but
As they themselves would well appreciate,
I must honor my father's last wish.

The irony is I've never like Japanese food.

The irony is that
At his funeral,
The Priest that said
Mass was Japanese.


Poem

The wide Mojave sky dark
And vain as my heart tonight
Walking back by the feel
Of the blacktop under foot

What's that desert fragrance
That lights the 4 A.M. sky
With a shampoo green glow?

Is that a coyote eye

Or a tail reflector that bumped loose
From and old English racer?

Which are popular on the reservation
But never last long

They weren't made for this landscape


Sick Bird

The positions we use when making love
Determine the next day's weather

Tomorrow it will rain
the heat lightning by evening

Every time the telephone rings
A green sea turtle dies
And a phlegmatic guilt chants across your day

The side of your head
Where you part your hair
Dictates the direction
The trees lean
Left or right
In the yard out back

A poor Mexican teenager in the Texas panhandle
Is suffering from a venereal disease
And as he urinates in his bathroom the pain
Is too much to bear, so he smashes his closed fist into the plaster
Leaving a hole there and discovers a shelf within the wall
Filled with stacks of fifty-dollar bills left behind by a drug dealer perhaps
Who departed in haste and so he is rich for a lifetime
Because of pain and urine

A blond woman with a silver tongue stud and gold rings
Above her left eye lights a cigarette with a candle
In the VIP lounge of a club in Minneapolis
And the candle drips wax to the red carpet, somehow causing
A lone fisherman on an upstate lake
To slip on some odd substance, falling overboard and drowned
Eventually eaten by his own propeller
While a child from a lake tribe
Kneeling in his canoe
Watches in distance and mist
Unable to do a thing for him
He mutters, "That poor man,"
And paddles through the reeds
Skimming the surface with a plank,
Continuing to harvest wild rice form the surface of Glacier Lake

A popular character actress removes her Emerald brooch
After a banquet to raise money
For the twin benefit of Los angeles runaways
And the Dalai Lama's return to Tibet.

By her simple action, undoing the clasp of the brooch
The Dalai Lama stubs his left foot on a cabinet in his room
At the San Francisco Zen Center's guest house, 800 miles up the coastline
Causing alarm among the Roshi and initiates, and a marlin-blue swelling
On the big toe of the gentle Lama, who meditates the pain to Maya

While in a cluttered shop in the thin streets of Milan, Italy,
Its floor filled with rosewood shavings
The air cramped with oak dust,
The man who built the cabinet
On which the Dalai Lama's foot was stubbed
Slumps over his workbench with a cerebral hemorrhage.
He is dead
It has been growing a long while in his mind.
It was simply a matter of time.

And a young Norwegian film student thoughtlessly
Decides to title his short film
It was simply a Matter of Time.
It has nothing to do
With time, however, nor the dead
Italian cabinet maker.

A mosquito sucks the blood of a post-Soviet Baltic girl
And she falls in love with a balding Armenian
Who assures her that only girls with strong sexual drives are chosen by
these insects
The mosquito dies and provides a small meal to a starving bird.

That bird's song awakes me at 5 A.M.
I shiver with a sudden sense of dread because the mosquito
Which it ate was poisoned by the blood of the girl which it bit
Because she was imbibed with lies and designer drugs and so the bird
sings off-key
As it jars me from sleep, and the room is folding over
Darker as I rise and I know a change is coming & bad & soon writing this
poem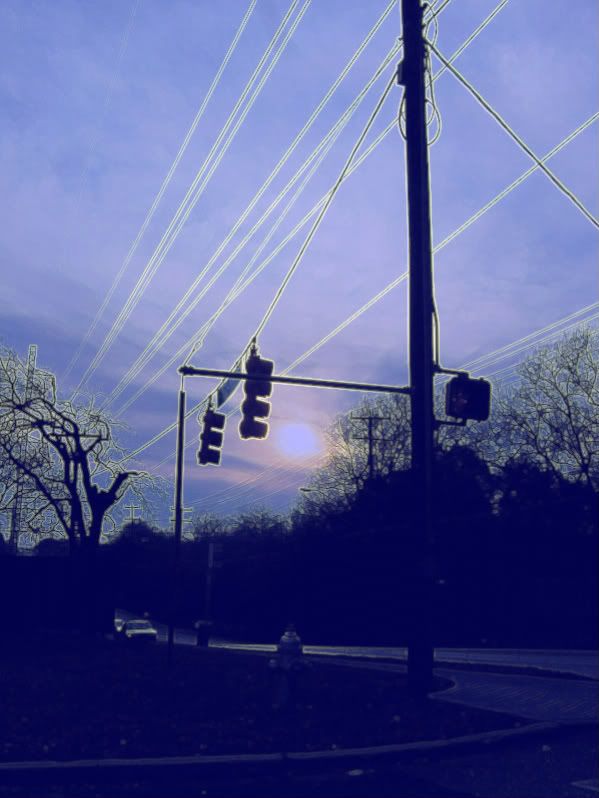 Even now, the funeral last week still has me thinking.



the draft board

life,
such a serious game,
no matter how carefully you play it,
it kills you every time

a random thought,
and even
i don't know what to do with it

just know that
that kind of stuff has been on my mind
since a funeral i went to last week,
not so much the funeral itself
affecting me

- a nice affair, loose and unassuming,
perfectly capturing the man
who had left us -

but the new evidence of mortality -
as if additional evidence
is needed in the middle of one's 66th year -

like a chapel full of mostly old people
who know their own time is coming,
an exclusive club of those whose time
is running out - exclusive, only in the sense
of selective membership and the years of waiting
to get on the list, whether you want to or not

Groucho said he didn't want to belong
to any club
whose standards were so low
as to accept him

that's how i feel about this club
of the not yet dead but daily dying -

i would like to think i'm
overqualified,
despite all evidence
to the contrary

but it's like the draft board
on my eighteenth birthday,
there was not a lot of concern
with my preferences
on the matter









I have three poems now by poet Gene Fehler from Golden Jubilee Anthology, 1949-1999 published by the Austin Poetry Society in 2000.

Formerly of Austin, Fehler teaches poetry in elementary and middle schools in South Carolina. He is a frequently published poet and author, concentrating mostly on sports books for young readers.



The Marksman

Of all the things
I loved about my granddad

the best was not the fact
that he let me sit next to him
on the front seat of the township truck

when he drove to the quarry
for a load of gravel

but the way his spray
of sweet-smelling chewing tobacco
sailed over my lap

while we bounced over country roads
at forty miles an hour

and pinged dead center
in the coffee can

every time.


Coloring Outside the Lines

got me kept after school
in first grade,
especially when Mrs. Dobbish
found I was
doing it on purpose, running
the orange
crayon all the way across
my page
and onto my desk, where
I drew a
flat nose, big eyes, smiling
mouth on a
bright round sun that Mrs.
Dobbish, in spite
of the smile, thought looked
like her.


In the Back Seat

In the back seat
of my '54 Ford
on my ninth date
with pretty Julie Mae
on Potter's Road
down where the leaves
danced
under a romantic May moon
nothing much happened

again.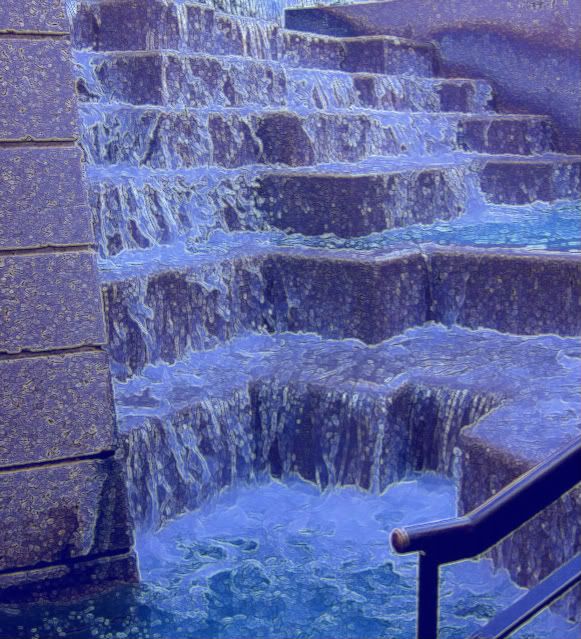 Now here's a poem from another one of our Dan-friends, this one Dan Cuddy from Baltimore.



Getting A Haircut

i sit with my mouth shut
a barber shop
you need to keep your mouth shut
they play with razors
like people pic guitars
Oh, no reenactment of Sweeney Todd
the music is John Philip Sousa
the talk is pure Ronald Reagan
the barber doesn't use deodorant
a rank place
but ya gotta get the wild hairs cut
ya gotta look like ya belong someplace
besides the island in the middle of the street
with a cardboard sign
"will harass for money"
ya aren't like that
ya gotta a credit card
and the trumpets play
"Charge"
every time you become a part
of this Greatest Little Economy on Earth
okay, the talc,
the aftershave
your neck feeling red
your heart beating red, white and blue
you will vote Republican
because you do
and you like money
you put up with a cheap apartment
because you like to spend on electronics
you like to be wired into the world
ah, the barber slides your plastic
numbers are changing microscopically
in the macro world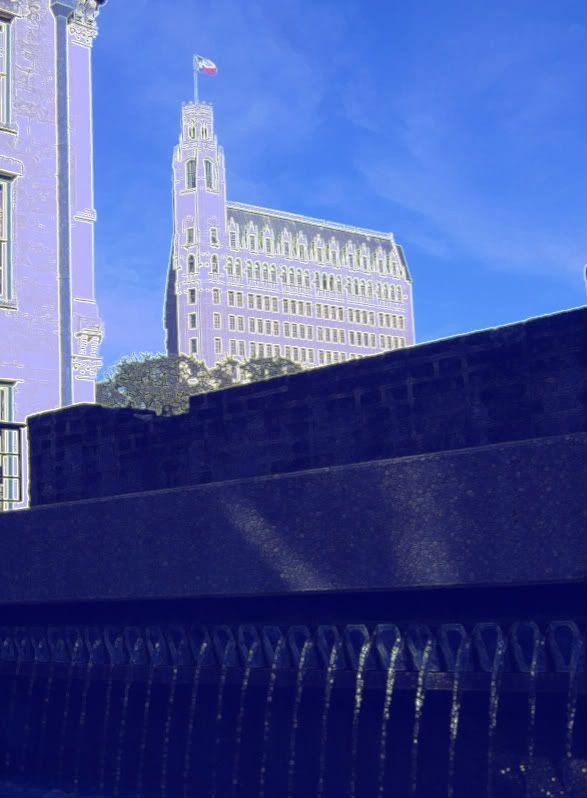 Frances Ellen Watkins Harper, born a free black woman in Baltimore, Maryland in 1824 earned financial independence and nationwide acclaim with her poetry, essays, fiction and public readings on behalf of racial equality, women's and children's rights, Christian morality and temperance. She died in 1911,

The poem by Harper is from African American Poetry, an Anthology, 1773-1927, published in 1977 by Dover Publications.



Bury Me in a Free Land

Make me a grave where'er you will,
In a lowly plain, or a lofty hill,
Make it among earth's humblest graves,
But not in a land where men are slaves.

I could not rest if around my grave
I heard the steps of a trembling slave:
His shadow above my silent tomb
Would make it a place of fearful gloom.

I could not rest if I heard the tread
Of a coffle gang to the shambles led,
And the mother's shriek of wild despair
Rise like a curse on the trembling air.

I could not sleep if I saw the lash
Drinking her blood at each fearful gash,
And I saw her babes torn from her breast,
Like trembling doves from their parent nest.

I'd shudder and start if I heard the bay
Of blood-hounds seizing their human prey,
And I heard the captive plead in vain
As the bound afresh his galling chain.

If I saw young girls from their mother's arms
Bartered and sold for their youthful charms,
My eye would flash with a mournful flame
My death-paled cheeks grow red with shame.

I would sleep, dear friends , where bloated might
Can rob no man of his dearest right;
My rest shall be calm in any grave
Where none can call his brother a slave.

I ask no monument, proud and high
To arrest the gaze of the passer-by;
All that my yearning spirit craves,
Is bury me not in a land of slaves.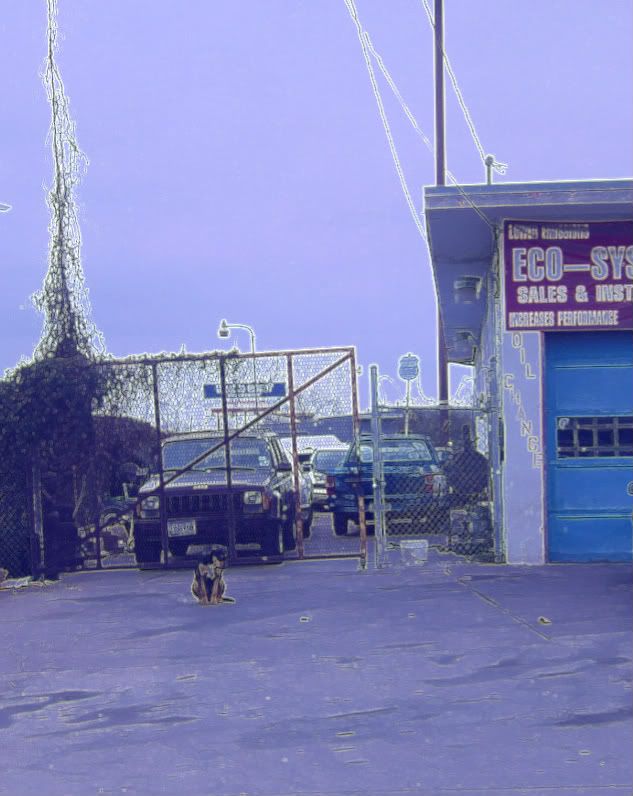 I wrote a Memorial Day poem for the occasion last Monday.



Memorial Day

i served
but did not fight

i did my time,
instead,
bent over a radio
seeking out the secrets
of those
who we thought to be
our enemies

and since the secrets
i found
did not seem very interesting
to me or to anyone else, it never occurred to me
my contribution to the security of my country
amounted to much

another cog
in the military-industrial machine,
that's all i ever was -
the outcome of choice for me

but
while i did what i did, there were others
who did fight during those same years -
1967 through 1969 - and, among them,
thousands who died

gave their lives for their country,
is the way we
describe it

what a conceit that is

the idea that the lives of
those who did not fight or die
were of such value -

"had better things to do" in the words
of one former vice-president
who enjoyed his five deferments -

that men and women would
give up
lives and future for those who had "better things to do"

give up education never completed

give up marriages never consummated; the midnight kiss;
making love with the new sun rising

give up the joy of watching their son or daughter
bat or catch a fly in little league play; the crack of the bat;
the slap of a hard thrown ball as it hits
the catcher's mitt

give up future careers and professional accomplishment

give up all -

give up, everything that could ever be, everything that
those
who did not serve and fight
would come to accept as their due in life

for my limited service
i got two years of college
and a government backed loan
for my first house

but
what can you give a soldier dead for weeks or years?

nothing,
i'm afraid,
but honor and respect for the time they gave us

the lives of these good men and women
was a loan,
given to us in good faith,
that must be repaid
with the honors that are the best we can do

and today
is one of the 365 days this year
to do it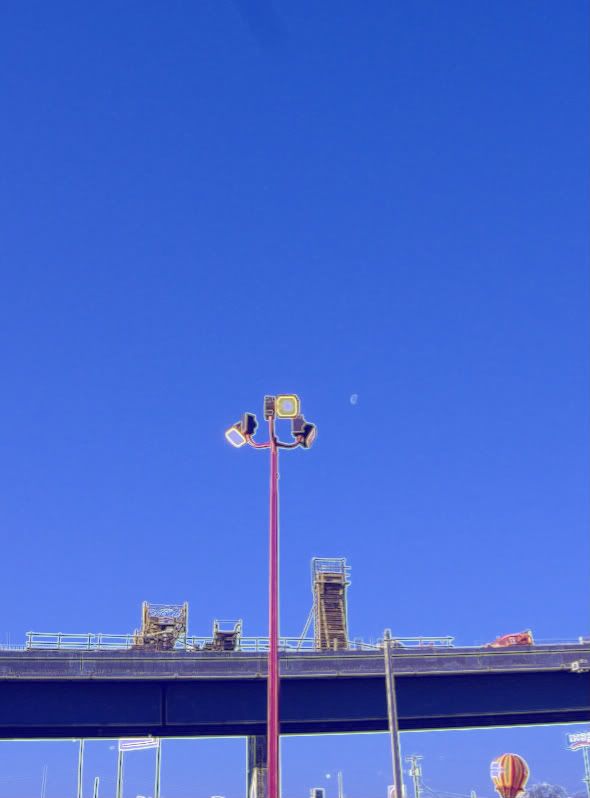 Sapphire does not write "nice" poems; she does not write "soft" poems. Sapphire writes hard, nasty poems that take your breath away.



Rabbit Man

1.

he's the night
chasing rabbits,
a pot of dust
under the asphalt sky
cracked with stars.
athlete,
"colored boy from Houston makes good."
standing straight as a razor
he cuts my vagina open
stretches it like bleeding lights thru dark air
his rabbit teeth drag my tongue
over sabers hidden in salt,
from the slit tip
red roses drip
screaming: daddy don't.

I'm not supposed to be
your dinner nigger.
your semen forms fingers
in my throat,
furry fingers,
i cough all the time
rabbit man
colored boy
run
jump
hurdle after hurdle -
higher

till your penis melts
like a marshmallow in fire
and your fear is a desert with no flowers
except two daughters,
American Beauties,
tight rosebuds you hew open,
petals of pink light left bleeding
under a broken moon.
pine needles spring up in the sand
but you don't ask what they're for
surrounded like you are by infant daughters,
little dog fish drowning in diapers.
you did this rabbit dick,
rabbit dick
rabbit dick
hopping coprophagous freak
blind eyes opening
like terminal disease
in mouth after mouth -
paralyzing light.

2.

I slide between cold polyester rooms,
into your bed -
everything is so cheap and falling apart.
I recoil from the blond skin and
bleeding blue eyes of Jesus.
most nights you slept
in the obituary of light -
alone.
the picture is positioned
so when you head hit the pillow
you saw Jesus.
the what?

3.

you saw death like the black legs of your mother
like the bent teeth of your retarded sister
like the wet smell of light in a fish's eye.
you saw death riding without a car or credit cards.
you saw death creeping waddling like the fat women
you hated.
you saw Jesus could not save you.

god's hand is creased with the smell of burnt hair and
hot grease,
she hears you tell your sons don't get no
black nappy-head woman.
her titties sag down sad snakes that crawl up your legs
till your penis talks and with blind sight you see
the two daughters you left in the desert without water.
oh death knows you and invites you to dinner,
rolls out the driveway like a coupe de ville,
is a snake-tongued daughter who turns on you,
is a thirsty rabbit choking on a lonely road.
death is an ax in an elevator rising to the sun.
death is god's egg.
death is a daughter who eats.
you are the table now the wet black earth lays upon -
you are dinner for dirt,
a cadillac spinning back to a one-room shack.
you are the rabbit released from fear,
the circle broken by sun
the handle of a buried ax,
head rolling thru desert
like a tumble weed -
back to Neptune.

4.

now I am the queen of sand,
wind wrapping like wire around the rabbit's neck,
the end of a cycle.
my children refuse to believe your penis is a lollipop.
my children are the desert in bloom;
cactus flowers opening to forgiveness,
millions of rabbits hopping -
hopping over you.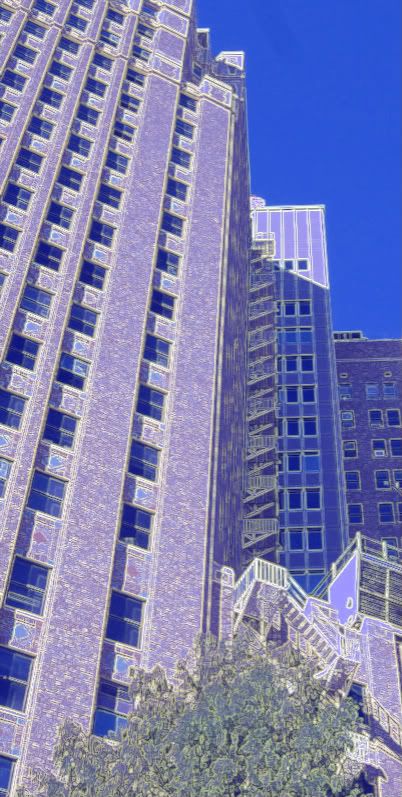 Next I have a short piece (a Tanka) from our friend Arunansu Banerjee, from from Calcutta, West Bengal, India. Since childhood, Arunsansu says, he has been a prolific painter and a "bookworm." He is a teacher by profession, with a degree in physics and specialized expertise in softwares. His primary love is listening to Indian Classical music. His favorite poets are Emily Dickinson and Rabindranath Tagore.

Arunsansu explains that this poem is about the painting of the Goddess Durga. He says that the greatest appeal of the Goddess "lies in her eyes. The artist's rendition of her eyes are thus almost at par with drawing forth her soul, so an auspicious moment is chosen for the painting of the Goddesses eyes."



Divine

A brush paints
the three brightest eyes
over cold clay.
Light watches darkness,
folded hands cling to prayers.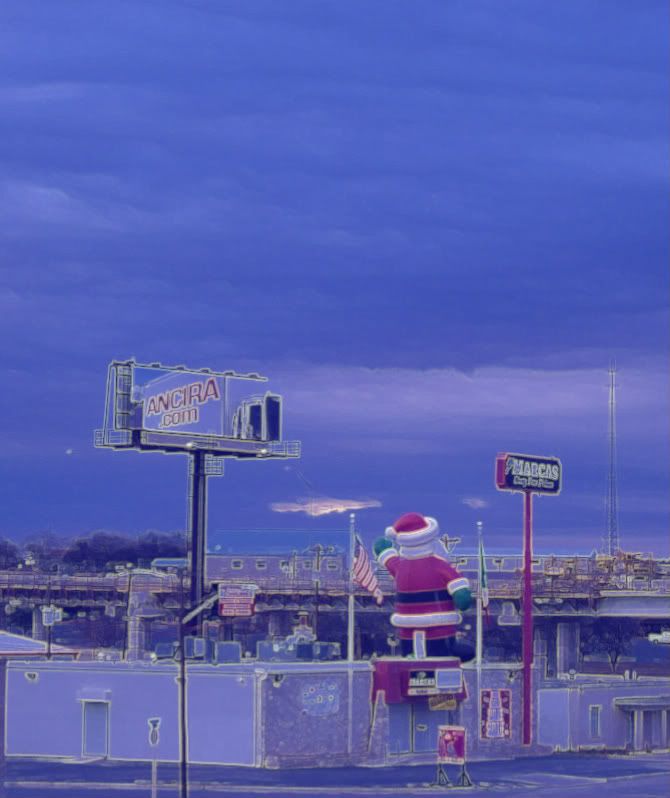 Now I have a poem by Jose Emilio Pacheco, from his book The Ark of the Next Millennium, published by the University of Texas Press in 1993.

Pacheco was born in 1939, in Mexico City. He studied at Autonomous National University of Mexico. After graduating Pacheco worked as the Assistant Editor for Revista de la Universidad de Mexico from 1959 until 1960, then as Associate Editor to La Cultura en Mexico, and then went on to teach literature at the University of Essex in the United Kingdom. Pacheco's first book of poetry, Los elementos de la noche (The Elements of Night), was published in 1963, when he was barely twenty. .

Pacheco is a well-known translator of works by Samuel Beckett, Yevgeny Yevtuschenko, and Albert Einstein, among others. He was awarded with the Mexican National Poetry Prize in 1969 for his collection No me preguntas como pasa el tiempo (Don't Ask Me How the Time Goes By). His collection El silencio de la luna (The Silence of the Moon) was awarded the Premio Jose Asuncion Silva for the best book in Spanish to appear in any country between 1990 and 1995. Pacheco is considered the most important Mexican poet of the generation following Octavio Paz and Alfonso Reyes. He currently lives and teaches in Mexico City.

The poems in the book were translated by Margaret Sayers Peden.



Eye Witness

At the edge of the sea, curving sand
and a line of dead fish

Like shields abandoned after battle

No sign of suffocation or visible
putrefaction

Jewels polished by the sea
sarcophagi
enclosing their own deaths

Those fish shared
a ghostly
peculiarity

None had eyes

Twin cavities in each head

As if something said
the land might claim their bodies

But their eyes belong to the sea
the sea sees through them

So when a fish dies on the sand
its eyes evaporate
and with the tide

the sea recovers what is hers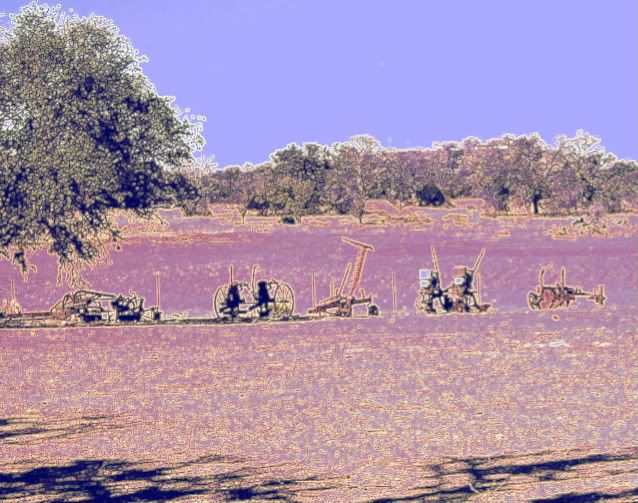 Like the poem says, I don't know where this came from, but here it is.



mondo weirdo

don't know why i thought of this
but i remember
reading in Believe It or Not
about this businessman, an
owner of a big company back East
who had himself stuffed or embalmed
or whatever when he died
back in 1837 or something like that,
a long time ago, anyway, who
put a clause in his will that
his body be wheeled out
and sat at the head of the table
at every board of directors meeting

this had been going on since he died
back in whenever up to 1955 or 1956
when i read about him in my
Believe It or Not book

i was 11 or 12 years old at the time
and i loved that book, full as it was
of great stuff like that

and several years later,
the Italian movie
Mondo Cane

a cinematic
Believe It or Not
with a few naked people
and a theme song More
remembered today,
while its source is forgotten
by most, as are the many
mondo-movie rip-offs, usually
with even stranger stuff than the original
and increasing numbers, with
each new version, of naked people,
and, eventually naked people
simulating sex. naked people
having sex and, finally, naked
people having weird sex

and their still making them,
you know,
except they're on TV now,
shows that don't go off
to some far-away exotic land
to find the strange and twisted,
but right next door, instead,
to our neighbors, those staid
upright looking people who,
it seems,
will do anything to be on
television,
to be famous,
to be famous for doing things
not discussed in the world i grew up in
back in 1955 and 1956

i saw all those mondo-movies,
loved them
from my young perch in the
world of the mid-50's -
loved them for the shock
of their strangeness

shock and strangeness
was not in big supply
where i came from
and finding it in a movie
theater was a gift
to that young inquiring mind

this new stuff -

i don't watch it

living right in the middle
of all that weirdness
is a little unsettling
for an older guy like me -
long past
any young fascination
with shock and awe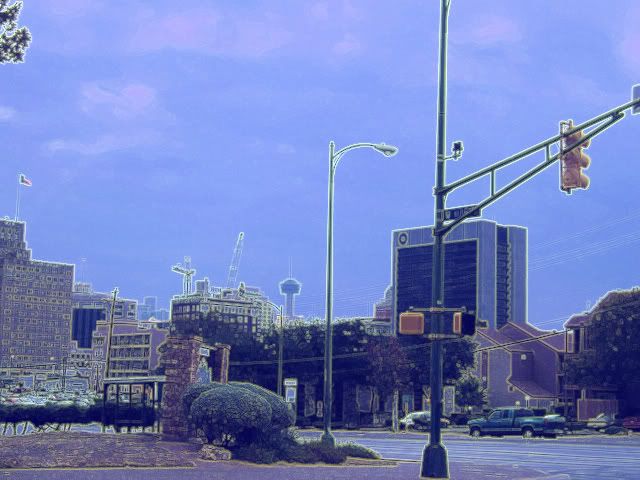 Here's a short piece by our friend Kevin McCann. Kevin has been a full-time writer for 16 years now. He's published six limited edition pamphlets in England, including I Killed George Formby, which includes this poem.



Yet Another Fractal

After being adored by ants
For the honeydew
Excreted from her back,
She's cocooned inside their nest
Until, silk shell splitting
And resurrected as a butterfly
She totters outside,
Her new wings unfurled,
They curve on the air,
Spinning each breeze
To a twister
That'll wring trees leafless,
Rip off rooftops,
Stampede waves crag height

While Fundamentalists explain :

Our God is angry ! Our God's in pain !

(Yet again.)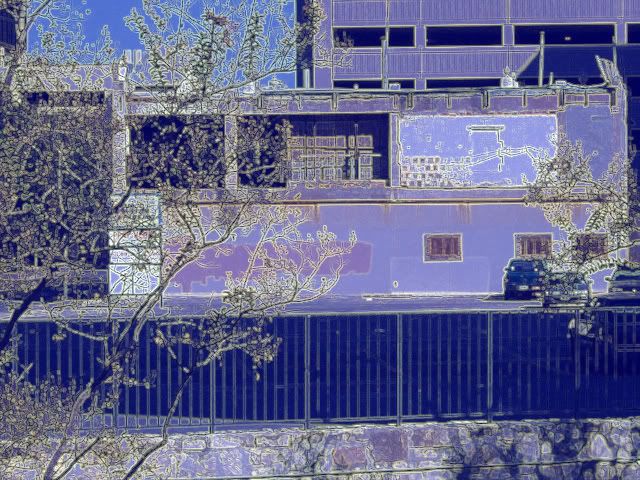 Mostly dark and/or weird poems from me this week. Here's something a little brighter to close on.



Star Trek can wait

rain blew in
from the north yesterday
and while the rain's gone
today,
the north wind continues to blow,
cleaning the air,
leaving it crystal sharp,
the humidity
that usually leaves an soft damp film
over everything, like looking at the world
through a glass of water,
has been pushed back to the coast

it's like waking up from a long sleep,
colors bright as fresh paint,
green especially,
leaves and grass sagging
from heat and humidity yesterday
erect after the rain, like
green flags
waving at a spring parade

we had meant to go to a movie
this afternoon
but it is a beautiful day
and we decided not to waste it
in a dark theater

Star Trek can wait until
summer returns
tomorrow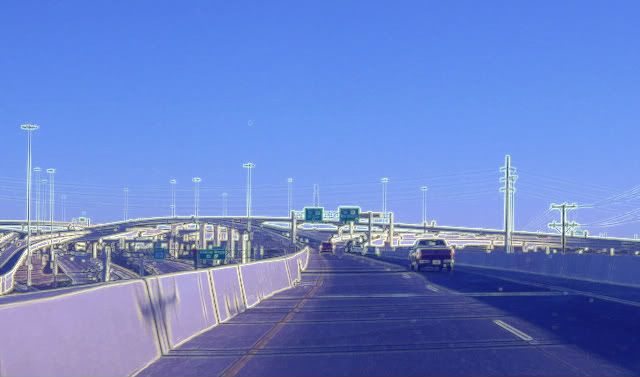 So we're on the road again to next week, when our party favors will include poems by Cornelius Eady, Tu Fu, John Ashbery, Jane Hirshfield, Henri Coulette and another one of those dark German expressionists.

Until they show up, remember all of the material presented in this blog remains the property of its creators. The blog itself was produced by and is the property of me...allen itz.