Green Shadows of Spring
Friday, May 15, 2009


IV.5.3.





I'm going to cut the chatter to a minimum this week and just tell you who's up.




Gary Blankenship
Generations

James Hoggard
Luneros
The Riverside Down
Reason for Reserve

Me
not fooled by their broad and desperate smiles

Wendy Barker
Disappearing Acts

Robert McManes
beginnings
commercial break

Diane Wakoski
Some Pumpkins
Seeing Robert in the Crystal Ball
The Tree

Me
a good week

James Laughlin
The Love Puddle

Joanna Weston
Seasons at the River Bend
Local Cafe
The Bowl

Campbell McGrath
Trouble with Miami

Me
seeking common ground

Brenda Cardenas
Poem for the Tin -tun-teros

Me
quickly and surely i sidestep the rant

Andrey Voznesensky
Notes on architecture and poetry

Me
changing the subject











I begin this week with a two-part poem by our friend from the great Northwest, Gary Blankenship.

This poem has special meaning to me as I watch the rocky hills and wooded pastures all around me clear-cut acre by acre, month after month, by developers who always know where to find the loopholes left in our conservation laws by their bought-and-paid-for cronies in the state legislature.

As in Gary's poem, it all began so well, with hard, backbreaking work by proud and fearless men and women, only to go to asphalt and baby-shit diapers by the greed of their lesser descendants.

It is a shameful crime what we are doing with our natural inheritance.



Generations

1. "sweat of the sun"

an unpainted shotgun cabin
surrounded by empty fields
surrounded by scrub oak and pine

shirtless boys and barefoot girls
gather rocks to clear land tired
before their kin trekked over the peaks

stones enough built a barn
stones enough to hid clear jars
stones enough to never finish

clearing a farm meant to grow rock


2. "tears of the moon"

cinder block buildings line the road
in a corner of cracked parking lots
tweekers pace their connection late

empty store fronts gather debris
the pawnshop, dollar store, bondsman
hang on to their place in the strip mall

behind the shops a bulldozer piles
scrub oak and pine, clap board and stone
with the promise of low income housing

in a woodland meant for turtles and possum









Next I have three poems by James Hoggard, from his book Breaking an Indelicate Statue, published in 1986 by Latitude Press.

Hoggard is a poet, translator, essayist, novelist and previous Poet Laureate of the State of Texas. The author of twelve books, he has published two collections of his translations of poems by Oscar Hahn, The Art of Dying and Love Breaks. His most recent books are Alone Against The Sea: Poems From Cuba By Raul Mesa in 1998 and the novel Trotter Ross in 1999). He is the McMurtry Distinguished Professor of English Chair at Midwestern State University in Wichita Falls, Texas.



Luneros

Their bodies moved
with the minds of their touch
andd sang an epic breath
that swam
their waving sheets.

They left themselves,
going through drowning land
beyond the mystic moon
whose light
flared on their backs

becoming hard
wetness growing, heaving
into their long loins' strokes
diving
through lunar lanes

mirroring them
rising, falling: shining
mountainranges inflamed:
blind force
of mooncast world

whose honeyed musk stung
acridly in against
their breathcooled membranous throats.
Moist air
swept chill down them,

it's moonskin taste
piquantly salted, sweet
and smooth as liquid hair
blowing
subtly on them.

Their motions, slowed,
brought undulant forms
back in them. Easing to two,
they lay
hushed like their world

whose bodies move
hard against the hard walls
the moon breathes on.


By The Riverside Down

A woman remembered was
my babysitter at twelve is the one
who scratched her blue percale ass

and sang me Down
By the Riverside and told me while brushing
her unbunned gray frazzle-hair

that I was like a boy she knew
when she was young who...stopped,
asked me to check her singing heart

when my brother was asleep,
but it was soft and dry until
she took me singing with her down

by her riverside
where the waves were weak
and the feather-reeds long

and the air was full of powderspice
when I was twelve and saved from dream-need
by her river-rolling moistened heart.


Reason for Reserve

This is the godmillionth damn time
I've scissored myself up to you,
and I'm bitter and rattled, mad and smashed
and now ice-skinglued-cold
streaking on the brittlebrink of collapse.

I've curled behind you everywhere
I knew you would not look
and, silent, I've stared at the shadows
spreading here before us
like bruises. Diminished, I've balked at rage

and so have you. We've been bravely
deceitful, our gestures jerked toward
intimacy to gentle each other,
but I have no notion
we're more than another mere rhythm

that passes: I remember too well
being scorched with fever or shrunk
to a short strung line in the cold
and hearing you cry I
just lacked the courage to sail out the door.

So this time I give you my back:
I can't curl with hope into nothing,
and there's no point now in trying
to make a moment's spasm
dance despair away just for an hour.









I wrote this last week, after catching premonitions of a future we all dread.



not fooled by their broad and desperate smiles

he was pushed
through the door
in his wheelchair

his daughter
struggling with the door
and winning
before i could get up to help

she,
in her early to mid fifties
i estimate,
he,
so bent and crippled
the question of age irrelevant

old,
just say old
and let the question rest

a stroke victim,
it seems obvious,
reduced to a thin bent reed
curled in his chair,
his head hung down
and to the right,
his face strong,
his eyes bright and clear,
smiling,
still finding pleasure
in his life
and his morning coffee
beyond
anything i can imagine in myself

i'm reminded
of the old man struggling
to get into his car,
his frail wife in the driver's seat
while he is stuck
half in
half out
can't back out
can't lift himself the rest of the way in

a passerby,
my brother-in-law in fact,
sees the old man's difficulty
and helps him the rest of the way in,
physically lifts him in, actually,
though he is a very large man,
and arranges his feet out of the way
of the closing door, the old man leaving
with a smile and a thumbs up
through the window
as the wife drives away

and i remember stumbling
on the scene
of my grandmother bathing
my stricken grandfather,
he lying naked on the bed
his face turned to me,
humiliation
like a quiet storm
across his gentle features,
as she lifted his limp cock
and vigorously scrubbed his balls,
that memory from when i was young
and the later memory
of my father,
in his final weeks,
shitting himself as my mother and i
struggled to get him on the toilet

twice in this past week
i have been reminded of the past
and have been given a foretaste
of the future

not fooled
by the broad and desperate
smiles
of these old men,
the truth of that
which awaits
scares the
bejeezus out of me









My next poem is by Wendy Barker, from her book Winter Chickens and Other Poems, published by Corona Publishing of San Antonio in 1990.

Born in New Jersey, Barker spent many years in the southwest, earning her BA in English from Arizona State University in 1966 and teaching at the High School level in Phoenix. Having received her Ph.D. in English from the University of California at Davis, she is now Professor and Poet in Residence at the University of Texas in San Antonio.

Winter Chickens was her first book and has been followed by many more.



Disappearing Acts

We are so tired
there is no
cooking dinner.
In bed we share slices
of cheese and red apples.
We try
not to fall asleep.

When our boy comes home
from the magic show
he raves: the woman
in the shower
vanished
Just like that!
The thrill of such power,
the negative of creation -
to disappear someone.

Before he'd walked in
you had been saying
how upset you'd been
by the story in the paper
of the girl they'd found dead,
months had gone by,
no one had claimed her.
Who could disappear like that?
And no one know?

In Chicago last month
with five friends
after ten meetings all day
we joked so loudly
we began to drown out
the yelling of the Greek waiters.
Maybe there is no Self at all,
we laughed, maybe it's you
all the time who's the one
brushing my teeth in the morning.

We laughed and laughed while eating
moussake, spanakopita,
and I forget what else,
joking about the non-existence
of the Self

Under the blankets
I begin to blur.
Is it me these bread crumbs
are scratching?
If I could be like the dolmas.
Wrapped like that,
in a soft, green leaf.

If I were less tired
I might know who I'd be
when we wake,
when the bright lights
of morning shine on the shower,
show the magician's assistant
somehow back again, bowing
and smiling, moist and supple
as pink spring lamb.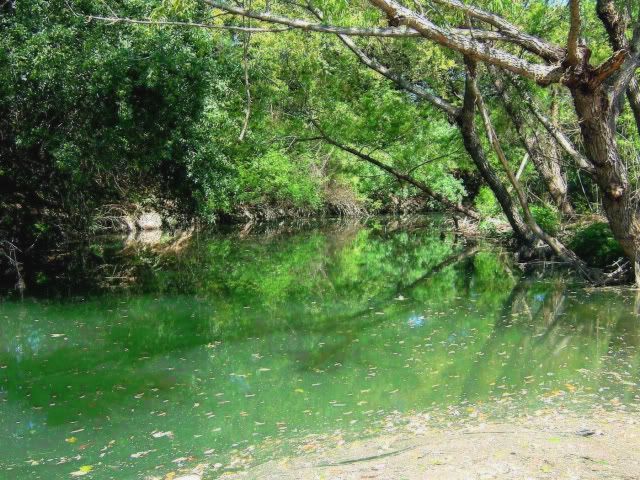 Here are two poems by our friend Robert McManes. Mac has appeared here with his poems a number of times.



beginnings

A flower opens, speculating
on a morning sunrise. A place un-named,
the river empties into an ocean.
Dark shapes suggest themselves,
rise and fall, dissolve
into delineating horizons.

Sand and shell, a blend
of life and death
earth, wind, and water,
less than an Eden, the vision
of sin before Adam and Eve
created the name and
whatever it might symbolize.

In this eerie landscape -
the water
writes and rewrites shorelines,
the world is a perception
with all that it is not
and all that might be.

A point and counter-point,
one chance
to start all over
again.


Commercial break

We interrupt this poem
to inform you
that the end of this world
has been postponed
in order to bring you
this one time offer.

Today and only today,
we offer the ginzu poem
guaranteed to be
the best poem
you've never heard.

Each one is numbered
and registered
by the international
society of poetic
polygamists.

The first thirty callers
will also receive
a special surprise gift,
reconstituted unknown
poet sperm saved
in a plastic bottle.

All sales are final
no refunds, offer isn't valid
in New York, Alaska,
or California.









The next several poems are by Diane Wakoski, from her book The Rings of Saturn, published by Black Sparrow Press in 1986.

Wakoski was born in Whittier, California, in 1937. She received a bachelor's degree in English from the University of California at Berkeley. She has published more than forty collections of poems, including the four books that constitute her series The Archaeology of Movies and Books, in 1998, The Emerald City of Las Vegas, in 1995, Jason the Sailor, in 1993, and Medea the Sorceress, in 1991. Emerald Ice: Selected Poems 1962-1987, in 1988, won the Poetry Society of America's William Carlos Williams Award. Her honors include a Fulbright fellowship, a Michigan Arts Foundation award, and grants from the Guggenheim Foundation, the Michigan Arts Council, the National Endowment for the Arts, and the New York State Council on the Arts. Diane Wakoski lives in Michigan, where, since 1976, she has taught at Michigan State University.



Some Pumpkins

lie
on our patio brick

Robert says
no
I can read
each autumn morning
by pumpkin light


Seeing Robert in the Crystal Ball

He's in the corner,
a figure like a crow
with on long shoe, like a tree reaching over
water.
An upsidedown lighted lamp
floats on the other side of the room,
like a cow grazing in a field.
There are three other people
in this room,
but none in the ball. Only crow-Robert,
on his cottonwood shoe, with his
lighted-cow
that once was a room.


The Tree

outside the north window
has moss growing around its total
circumference. does this mean
there is only a north? No
south or east or west? How little
I know about trees, even few names,
though flowers have always yielded
information like little pellets falling out of their petals,
to me

Possessions rigidify a man or woman.
Even the people you love,
making you stiffen yourself
in a discipline against your annoyance
at the way they eat, or blow their noses.
You know
you love them, yet petty
observations irritate you so much you
dare
not think of them. When
no one
is listening, you say
"I hate (blank)," thinking the forbidden
loved-one's name. Then
you tell yourself how bad you are
and try to think of flowers,
or Mozart, or losing yourself in books about
violent death. Where is Beethoven,
surely a man whose habits would have made any
lover hate him? Bukowski too
has discovered he'd rather live alone, as Pound
discovered he'd prefer
most of the time
not to speak.

The couple in the Nebraska steak restaurant last night,
who sent back their,
were embarrassed, but no so much they didn't do it.
No thanks from the waitress.
Adjustment of price
from the management. A tree
with moss growing
on all sides must be a modern
product, like all
of us, not willing to declare boldly
he'll grown his moss on the North side, or
not at all. Usually doesn't send back his steak,
no matter how bad. He covers,
as they say,
all the bases. No good
if you're lost and need direction, the moss
on all sides saying they're all
north,
like the love which is not good
if you want romance
or sex instead,
how much better if you want a calm
and peaceful
everyday life, one where you assume
you'll never
be lost in a forest.









This is my May 1st poem that I didn't get around to writing until May 2nd, requiring some modifications to it.



a good week

yesterday
was May 1st,
the transition day
from weather
better than the fiery pits
of hell to the fiery pits of hill,
also May Day,
not so good these days
since most of the communists
fell into the trap of robber baron
capitalism, retiring their May Day
parades with columns and columns
of high-stepping soldiers
and tanks and guided missiles,
except for North Korea
whose missiles fall into the sea
and whose tanks are cardboard,
carried underneath on sticks like
the dragons in Chinese New Year parades,
and whose soldiers, having not eaten
in a week, are not so high-stepping

but that was yesterday, as they say,
history come and gone, and today
is May 2nd, starting well enough
as a brisk breeze blew in
from the southeast while I was crossing
the supermarket parking lot, a cool
breeze, but damp, with the passing smell
of salty sea and shrimp i remember
from when i was a kid and we'd drive
the 30 miles to Port Brownsville to buy
big gulf shrimp right off the boat

i'm a lot further then 30 miles from
the coast nowadays, and how that smell
gets all the way across the coastal plains
to treat my nose and my morning is a
mystery, but not one i feel inclined to solve,
accepting, instead, however it came to me

today is Saturday, tomorrow Sunday,
either the end or the beginning of the week,
depending how you look at it - either way
the days ahead clear of the issues
that have cluttered up the last weeks,
good days to stay inside,
hide from the weather,
write poems,
nap in the afternoon

a good week









James Laughlin was born in 1914 and died 1997. He was an American poet and literary book publisher who founded New Directions Publishers. He was born in 1914 to a wealthy family in Pennsylvania.

While a student at Harvard University, he took a leave of absence and traveled to France and then to Italy where he met and studied with Ezra Pound, who advised him, "You're never going to be any good as a poet. Why don't you take up something useful?". Pound suggested publishing, and when Laughlin returned to Harvard, he used money from his father to found New Directions in a barn on his Aunt Leila's estate in Norfolk, Connecticut.

He died of complications related to a stroke in Norfolk, Connecticut in 1997, at age 83.

The next poem is from The Secret Room, Poems by James Laughlin published by New Directions in 1997.



The Love Puddle

is not deep but it's
usually muddy. If you

stray into it you won't
drown but you may come

out of it looking like
a tramp and with your

feelings more dishevel-
led than your trousers.

You may feel guilty or
feel betrayed or even

disgusted, you'll wonder
why you walked through

the love puddle instead
of going around. But

you know you'll do it
again - that's for sure.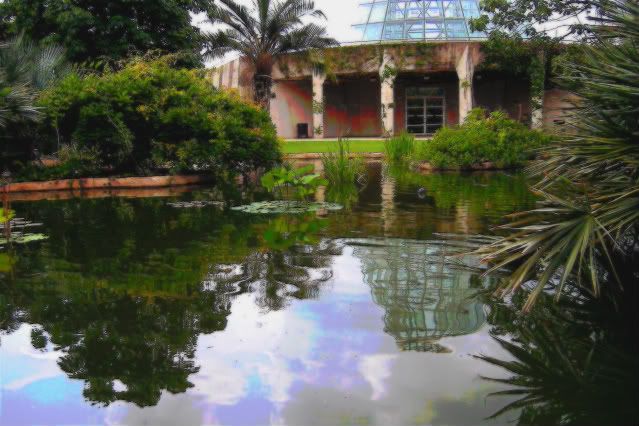 Now here are three poems from our friend Joanna M. Weston.

Joanna has had poetry, reviews, and short stories published in anthologies and journals for twenty years. She has two middle-readers, The Willow Tree Girl and Those Blue Shoes; also A Summer Father, poetry, published by Frontenac House of Calgary, all in print.



Seasons at the River Bend

the river curls my hand
takes rock from the bank
places it under ice
lays snow on ledges
and freezes people
along its shore

remnants of winter
hold the confluence
while spring bends
and breaks the ice
in the first stir
of surface current

children lift branches
raise hands
paddle their feet
in brown waters
dive to deep sand
finding ripe pebbles

blown leaves settle
surf high rapids
flood-waters rising
the first fall storm
when frost-bite
silences land and river
along my horizon


Local Cafe

the waitress recommended
them, not steamed, but
fried in bubbling butter
to bring out the flavour

souvenirs for sale
six tables
one other couple

the aroma rioted
in my nostrils
and led my willing hand

to fork in
one by one
five fat scallops


The Bowl

a child's small hands
poked and moulded
face scrunched in absorption
at the making
and the shaping
until he held it up
eyes alight
"it's a bowl" he said

for years it held oddments
paperclips buttons
old pennies
a broken clay mouse

until it came
to be what it was -
the poem of a child









Campbell McGrathis a modern American poet, author of six full-length collections of poetry, including his most recent, Seven Notebooks. He was born in Chicago in 1962, and grew up in Washington, D.C., where he attended Sidwell Friends School. He received his B.A. from the University of Chicago in 1984 and his MFA from Columbia University's creative writing program in 1988.

McGrath currently lives in Miami, Florida, and teaches creative writing at Florida International University.

The next poem is from his book Florida Poems, published by HarperCollins in 2002.



Trouble with Miami

is the lack of significant galleries & serious theater,
the absence of museums, operas, ballets, symphonies,
a dearth of cultural infrastructure so profound

that the only institution worth its salt is the ocean,

that watching beautiful women on the beach
with bodies cast from bronze & soft lobed chrome
may be our best shot at real enlightenment

their formal aspects comprise our artistic endowment,
their lubricity constitutes our esthetic nourishment,

hard candy loaves & fishes.

a sculpture garden of erotic possibility
displayed in postures of wicked amusement
like wild palms abandoned to wind and solar decay,

and I am a happily married man
who sunburns easily.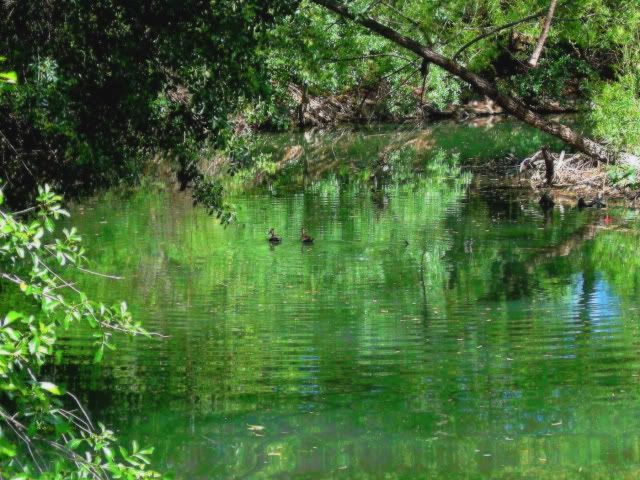 There is a part of all of us, often the most important part, that no one else knows. Hard as we may try there's always something in us that can surprise even those closest to us. The struggle to find that part in another, so that we can feel we truly know the other, is an ongoing motif if every relationship.



seeking common ground

i wrote a long poem
about my father this morning,
and scrapped it, something i
hardly every do - recognizing
as i read though it
that all my bad habits
as a writer
had taken over and produced
a self-indulgence beyond
even my own generous norm

the thing is,
it's thirty years after he's dead
and we continue our discussions,
no closer to conclusion
than the day we laid him
in the ground

and every time i try
to wrap it up in a nice little bow
of a poem, i am forced to admit
that i cannot wrap that
which is not yet finished

i struggle still to know him,
knowing he never knew me,
disappointed
in the failure of both of us

i know i will never resolve this
until i can look through his eyes
and see the me he saw, which
is another way of saying i cannot
know him until i know myself
better than i do now

meaning that as i continue
my own self-examination,
admitting that i am not nearly
as simple and easy as i claim
to be, nor as unique,
admitting my own
complexity
and recognizing in it the complexity
we all share, i can only come closer
to the truth of all of us, recognizing
the commonality of our breed,
like the commonality
of the panther and the wolf who must
stalk and prey, our commonality,
the need to know the world
and the universe of ourselves
and each other

to understand

to see the humanity
in others of our kind;
and the greater challenge,
to see the me
in those others
as well









The next poem is by Brenda Cardenas.

Cardenas holds an M..F.A. in Creative Writing from the University of Michigan-Ann Arbor and is coeditor of Between the Heart and the Land/Entre el corazon y la tierra: Latina Poets in the Midwest.

The poem that follows is from her first chapbook, From the Tongues of Brick and Stone, published in 2005 by Momotombo Press, Institute for Latino Studies, University of Notre Dame.

She has had poems published in many literary journals and received a 2000 Illinois Arts Council Finalist Award in Poetry and a 2002 Award from Chicago Women in Publishing for editing Between the Heart and the Land.

At the time this book was published, Cardenas was moving from Chicago back to her home town of Milwaukee to teach English at a two-year college during the 2005-06 school year. She has also taught US Latino and Latin American Literature, Contemporary American Literature and writing courses at the Wright College in Chicago, University of Michigan, Wayne State University and the University of Illinois at Chicago.



Poem for the Tin-tun-teros

This is for teh timbaleros, percussionists, tin-tun-teros,
those who tap with spoons on their stoves
with pencils on their desks
with nails and knuckles on tables, beds, their own heads
with fists against walls
and fingers on the spines and curves of their lovers, dances.

This for the congueros, drummers, bongoseros,
those who never rest
with their staccato heels always hammering the skin of the floor
stomping in their dreams filled with maracas, guiros and claves,
these dancers with steps so smooth
and hips that move like their high hats and snares.

This is for the timbaleros, percussionists, tin-tun-teros.
They are bad asses with their cymbal storms
their games of sticks that flay like wings. How scampish
their tricks that won't let us work or sleep
only dance and sing, sing and dance
and sometimes move the earth a little.









quickly and surely i sidestep the rant

i was thinking
i might write a poem
about the abortion clinic
i pass every day after morning coffee,
usually surrounded by antiabortion protesters,
rarely if ever women of child-bearing age,
waving signs with pictures of dismembered babies
and other such deeply intellectual arguments
and ever though i'm kind of antiabortion, myself,
i do suffer from an inability
to consider only one side of a question,
making me no friend of these little bands
of papal hustlers determined to insure
a steady supply of poor babies
who can be put to the service of maintaining
a steady flow of golden tribute to the pope's palaces

but i decided that,
despising equally the soul-suckers of all sects,
i would almost certainly slip into rant mode
should i attempt that particular poem - it
is a slippery slope for sure

so
rather than get myself in deep shit
with god-screamers,
everywhere -
you know the ones,
ready to lay down and spread their legs
for any hocus-pocus merchant
with a steeple up his ass
who'll tell them
what they want to hear -
but i'm not going to talk about that,
instead i'm just going to take note
of something i saw while walking Reba
yesterday

she was just riding along with me,
on our way to a place were we often
do a morning walk and, all of a sudden,
she stated crying and moaning and i
was thinking she's really got to do some
business so maybe we ought to just stop
right here and take a little walk and poop
and pee or whatever it is that is causing
her such deep and vocal distress

so we stopped

and it was a little upscale shopping center
but Reba was not intimidated by the
uppercrusty
ritz
of the place
(she is, after all, queen of all she surveys)

but when i saw the little store
dedicated exclusively
to the sale of gourmet doggie treats,
i quickly hustled her back into the truck
before she saw the sign
and developed a whole new set of life-
expectations, demanding
only the finest
gourmet roadkill as her due

you have to watch
these things
you know
or you'll end up with a furry,
four-footed queen of the nile
instead of the old fish-breath dog
whose queenly assumptions
are mostly a matter of a $-store
dog bone in the morning,
a favorite smelly pillow at night,
and a little bit of personal attention
whenever she's feeling down
(as even the humbler queens
sometimes do)

..........


so the anti-religion rant
is avoided today,
replaced by a good dog story
instead, and the poet
is left to thinking, if god was
more like a good dog,
welcoming in the morning
and satisfied with a good ear-scratch
before going to bed,
there wouldn't be any reason to be
anti-religious
at all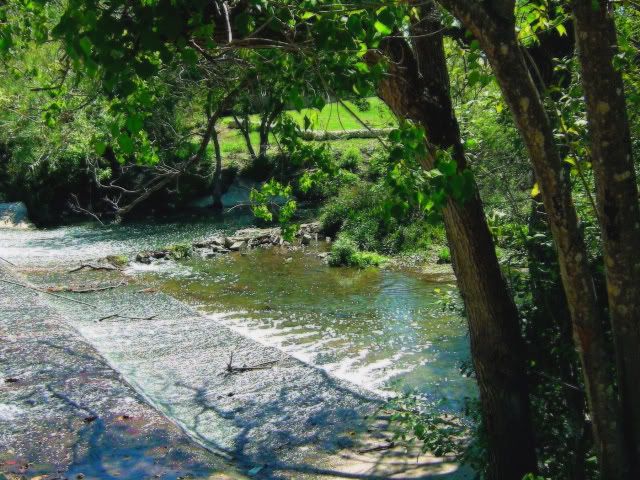 Next I have the Russian poet Andrey Voznesensky from his book Selected Poems, published in 1966 by Hill and Wang Publishers.

Described by Robert Lowell as "one of the greatest living poets," Voznesensky was born in 1933 in Moscow. Early in his life, he was fascinated with painting and architecture, graduating in 1957 from the Moscow Architectural Institute. But, while still a teenager, he sent his poems to Boris Pasternak, beginning a friendship between the two that had a strong influence on the young poet.

His first poems were published in 1958 and, during the Cold War thaw in the 1960, he traveled abroad in Europe and the United States, becoming one of several Russian poets achieving near "rock star" status.

In 1978 Voznesensky was awarded the USSR State Prize. He is an honorable member of ten academies, including the Russian academy of learning, the American Academy of Arts and Letters, Parisian Academia Goncourt and others.

A minor planet 3723 Voznesenskij, discovered by Soviet astronomer Nikolai Stepanovich Chernykh in 1976 is named after him.

He continues to live and work in Moscow.



Voznesensky, throwing words all over the page as he does, is very hard to transcribe. So, rather than fight that battle late on an afternoon when I'm both hungry and tired, I'm going to use here, rather than a poem, notes he made on architecture and poetry. Very interesting they are - at least to me.

"Architecture is a discussion with posterity. The new Kremlin Palace is linked with the Kremlin Towers by its youth, by its contrast, by its sheer downpour of glass and pylons. It is a symbol.
"The best tradition is novelty. Mayakovsky and our new poets are nearer to Pushkin than the hundreds who still lisp iambics. Picasso is the continuation of Titian and Rublyov.
"It seems to me that every artist should be tested by this light-permeated structure as if by an X-ray apparatus.
"Pictures? Here you couldn't Laktionov and merchant-style ornamental gilded frames.
"Poems? will every poem ring true in these merciless aluminum interiors?"

"What is important in poetry for me? To look deep into the spirit of man, into oneself, into the interior of consciousness. It isn't a question of from.
"Form must be clear, unfathomably exciting, filled with the highest thoughts, like the sky, in which only radar can determine the presence of airplanes."

. . . . . . . . . .

"A Settlement in Bratsk, (referring to a painting) This settlement of building workers consists of typical little houses made with slag-filled walls. They are built like this: On the left a wall of bricks, on the right plasterboards, and the space between them is filled with slag, with building rubbish......That's how certain poets build their poems: to the left a wall of initial letters; to the right, rhymes; and between them God knows what is chucked in! And at the same time they forget that which is good for architecture, the qualities of cheapness and standardization, are not at all a plus for poetry.":










Sometimes, when you get to the end of a thing and you think of how many people you might have pissed off, it may be time to start thinking about....



changing the subject

it was 100 degrees
yesterday afternoon,
in this first full week
of May, a certain sign
we will see hellfire
and brimstone before
mid-July

(is it too late,
God,
to apologize
for that little poem i wrote
last week - all in good fun,
you know, hee hee)

the end of life
as we know it
a more immediate
prospect
than usual,
i try to belay
thoughts of my future
incineration
in the devil's own
furnace
of self-recrimination
by changing the
subject

like...

did you read in the paper
about the discovery on a
faraway Pacific island
of the final resting place
of a Hobbit, such identity
proven by examination of
the tiny creature's bones -
calcified architecture
of a huminoid about three
feet tall with tiny shoulders
and head and feet seven-
teen inches long

working out to roughly
one inch of feet for
every two inches of height, a
disparity greater even
than that of my cousin,
a little guy
everyone called Big Cletus,
naturally,
known by many as the
"Bigfoot of Joaqanaka County"
before his death last year
at the hand of his preacher's
wife's cousin's husband,
Festaidious, known locally as
"Shotgun Fever Festus"

but that's another story

maybe i'll tell it someday,
if we all don't end up
in mid-July as crispy-
critter-reminders of life as
we used to know it

see,
there i go again

once i get my mind set
on the great flaming fireball
of the apocalypse
it's hard
to get back to
regular thinking









Time to head back to la casita verde. Until next week, remember, all material presented in this blog remains the property of its creators; the blog itself was produced by and is the property of me...allen itz.