Introducing Thomas Costales
Friday, April 17, 2009

Photo by Thomas Costales
IV.4.3.





A couple of things are different this issue.

First, I've been on the road a couple of days and I'm posting from Denver, right in the middle of a major winter snow storm. D will fly in this evening, if they let her, and we'll be here a couple of days, checking out what there is to check out. D will hop a plane back to San Antonio on Monday, while I take several more days to drive back. My kind of sanity break is usually found like this, behind the wheel of a car.

Because of all that, I'm cutting back on this week's issue. The usual format for "Here and Now" has been to combine poets from my library, some of my own poems, and poems from people I think of as friends of the blog. This week, I'm leaving our all of our friends, except for one.

Thomas Costales is that friend, a young, mostly self-taught photographer from San Antonio whose eye and whose images I admire very much. Though I've titled this issue as an introduction to his work, regular readers have seen his work here before. I'm just going a little farther this week and turning all the images in the issue over to him.

Every image in this issue, including the self-portrait that leads the issue, is by Thomas. You can see more of his work by visiting his website. I'm going to include the url among my links on the right of the page. In case I don't get that done in the rush of this week, I include it below for you to copy and paste:



http://nousernamesleft.deviantart.com



In addition to Thomas's photos, we have something else a little special, seven poets from elementary and middle schools who participated in The Poetry Center of Chicago,s 2003-2004 Hands on Stanzas project

Our more regular fare for this issue includes:



ME
it's a whole different thing

GWENDOLYN BROOKS
Jessie Mitchell's Mother

ME
oh, just forget about it

GUILLAUME APOLLINAIRE
Snow
The Farewell
Rosemonde
Claire de lune
Annie

ME
zits and zats

ARTHUR SZE
Listening to a Broken Radio
Moenkopi

ME
pulse

ZBIGNIEW HERBERT
War
The Dead
Forest
Crossing Guard
A Suicide
Clock

ME
happy confederate heroes day

DAVID MELTZER
Lamentation for Hand Williams
Mongol Mutt

ME
listening to Mussorgsky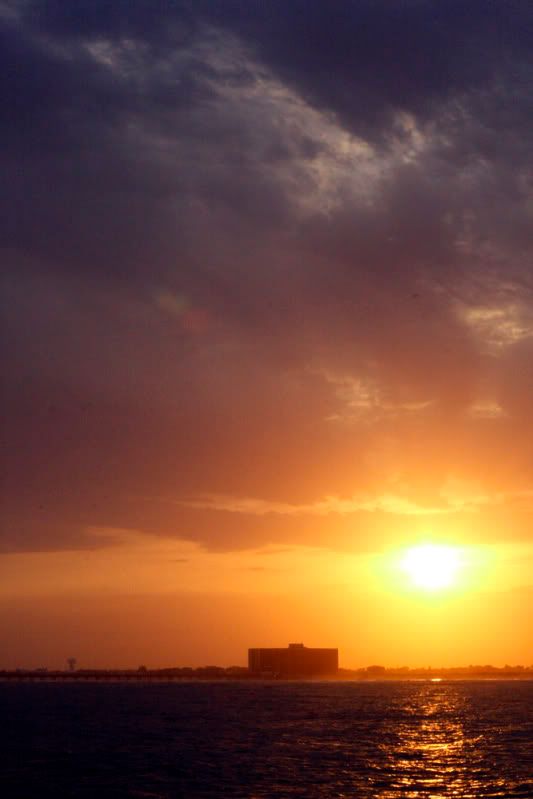 Photo by Thomas Costales





I begin this week with the poets from the anthology created by the Hands on Stanzas project described above. Through the project, more than 3,000 students throughout Chicago read, discussed, wrote and presented poetry in weekly classes during the course of the 2003-2004 school year.

Following are some of those students and their poems.



Amber Fields is a student at the Joseph Kellman Corporate Community School studying poetry with Poet-in-Residence, Jennifer Karmin.


A Good Day

My good day
smells like a
pot of roses
sitting in
a world of
coldness.

My good day
tastes like a
pan of noodles
on a stove.

My good day
feels like a
cushion under your
head while you're
sick in bed.

My good day
sounds like a
blue jay waking
you up in
the morning.


Braquel Scott attends the Young Woman's Leadership Charter School where her Poet-in-Residence is Emily Calvo.




Untitled

I'm black as a television set turned off.
As clear as a blank picture.
No inner feelings
About nothing.
My day has been as bad as my pictures look
Off
Black, blank, and confused
Wishing, hoping, and praying
Someday someone will turn me on to a channel of light colors.

That reminds me of the first day of summer.
Happy and energetic as a yellow flower blooming.
Innocent as a white fluffy rabbit.
I wait until the day that someone turns me on.
I'm off
Black, blank, and confused.




Brittany is also a student at the Young Woman's Leadership Charter School.


I am creamy vanilla peach
Smooth
Calm as the sky
Creamy
Sweet as candy
Quiet as an owl
Yet swift as a tiger
And swift as the wind.


Taylor J. attends Beasley Academic Magnet School where he is taught by Poet-in-Residence Mario.


Black Queen

She is a queen,
African to be exact.
She has braids
with gold on her neck.
They wait on her hand and foot
but she does have kids.
She gave birth to a nation.
Her favorite perfume is Opium.
She has gray hair
and black skin,
but wisdom is what she owns,
pride is all she needs.


Iliana Molina attends Luther Burbank Elementary School and studies with Poet-in-Residence Daniel Godston.


Snow

I am snow. I am
white, and fluffy like cotton.

In spring up on a mountain
I look shiny, and bright.

In winter you play with
me. You have snowfights

And make snowangels, and snow
men out of me.

I come twirling down from
the sky.


Sekesia Lord studies with Poet-in-Residence Marvin Tate at Thomas Chalmers Elementary School.


Aunt Honey

In the back smoking
with the house clean
eating fried chicken
watching wrestling
with the dog sniffing
her perfume the sweet
smell of chicken in the kitchen

It's a big book. I'll be back to it in future issues, but, for this week, our last young poet for this week is Jasmine Halls, taught at the Jane Addams Elementary School by Poet-in-Residence, Adam Novy.


Long in the Future I Dreamed

Long long in the future I met
a little girl...with long
black hair and a dress that
was nice. I dreamed this
dream long long ago. I thought
it was real...but it really
wasn't. Long long ago I met
a girl in the future of
my dream. She was so so
so...nice with her long
long hair and her pretty
black curls. I know I
know this girl. But who
is she? Is she me in the future
or is she not? Who is this
girl with her long black
hair? Sweet sweet
future.






Photo by Thomas Costales





After all those terrific kid's poems, i'm going to bring some old and cranky into the mix.



it's a whole different thing

many years ago
i worked for a newspaper,
not a big deal paper, just a little
community thrice-weekly

this was in 1964, yet
even today,
i get angry when i see someone
grab a paper from the rack,
read it,
then put it back,
stealing,
is what their doing,
flat-out stealing of
all the work of the reporters
and editors and photographers
and copy proofers and printers
and circulation people
who did the work to make the paper
and who make their living
out of the newspaper's sales

at the same time,
i feel no guilt or shame
for the two or three magazines
i read each day that i never pay for

i tell myself
that a newspaper
is like the first kiss in the morning,
a welcome and a wake-up to the day

reading a newspaper
someone else has already read,
well,
that's just sloppy seconds,
the bloom gone from the rose,
the fresh welcome
smeared like ink too often fingered -
just not the same thing
at all

magazines
are different

promiscuous,
made to be fondled by many hands,
they are the ones that play around,
their slick covers
impervious to fingerprints and rough handling,
long ago deflowered
and none the worst for it,
stacked and bundled,
fodder for barbershops and VA hospitals
scattered around over-full waiting rooms
providing relief from the boredom
of the mostly disinterested

they are the whores of literature -
made to be used and reused, passing
from hand to hand

not like a fresh
virgin
newspaper
at all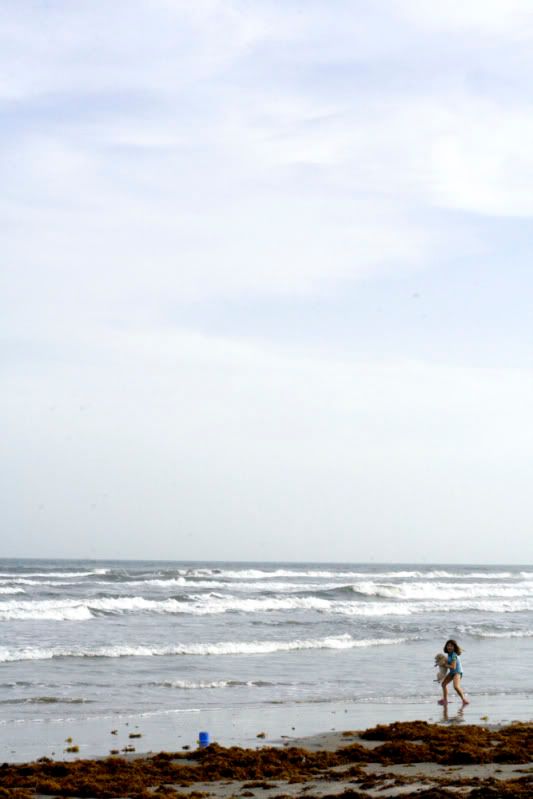 Photo by Thomas Costales





Gwendolyn Brooks, recipient of, among many other honors, the National Book Foundation Medal for Distinguished Contribution to American Letters, published at least 20 volumes of poetry, as well as novels and autobiographies.

This next poem in from her book Selected Poems, first published in hardcover in 1963, my paperback edition published by Harper Perennial Classics in 1999.



Jessie Mitchell's Mother

Into her mother's bedroom to wash the ballooning body,
"My mother is jelly-hearted and she has a brain of jelly:
Sweet, quiver-soft, irrelevant. Not essential.
Only a habit would cry if she should die.
A pleasant sort of fool without the least iron...
Are you better, Mother, do you think it will come today?"


The stretched yellow rag that was Jessie Mitchell's mother
Reviewed her. Young, and so thin, and so straight.
So straight! as if nothing could ever bend her.
But poor men would bend her, and doing things with poor
men,
Being much in bed, and babies would bend her over,
And the rest of things in life that were for poor women,
Coming to them grinning and pretty with intent to bend and to
kill.
Comparisons shattered her heart, ate at her bulwarks:
The shabby and the bright: she, almost hating her daughter,
Crept into an old sly refuge: "Jessie's black
And her way will be black, and jerkier even than mine.
Mine, in fact, because I was lovely, had flowers
Tucked in the jerks, flowers were here and there..."
She revived for the moment settled and dried-up triumphs,
Forced perfume into old petals, pulled up the droop,
refueled
Triumphant long-exhaled breaths.
Her exquisite yellow youth...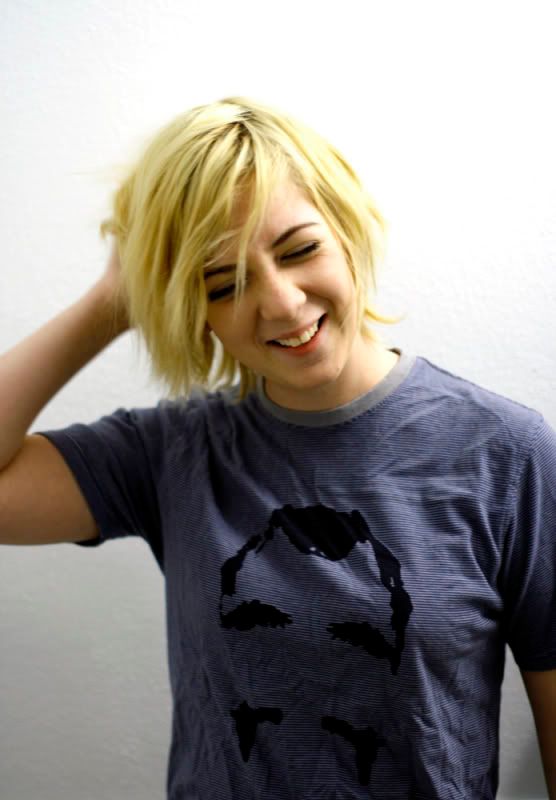 Photo by Thomas Costales





Reading the newspapers these days it seems there's story after story that has the power to both thrill and horrify you.



oh, just forget about it

word is
brain scientists
are on the edge of knowing
how to erase memories,
insuring us all a happy happy
joy joy life of sweet memories
of all our days gone by, all
our unsweet memories zapped
right out of our head once and for all

i think i'd start the zapping
with that first date i had
when i was 13 with the prettiest
girl in the school, a movie date,
she went in with me and left with
her regular boyfriend
while i walked home alone

in fact we could probably start
zapping right there on that day in 1957
and keep on zapping right on up through 1962,
eliminating just about all of my adolescence,
a period when, though good memories
there may be, the totality of the file
something i could do without
in these later
years

though i do hope there will be some way
to keep the music
cause it's
the best
there ever was

but now i
wonder,
with the music
so tied up with everything else
in my life at the time,
so essential to my understanding
of myself at the time,
so necessary to my standing up
against the time
and my understanding of myself,
so much a part
of my struggle to remake myself -
to become a member of the tribe
of cool people who used to be
just like me,

i wonder
could the music,
so much a marker of all the rest,
survive without out the rest
and i decide it's loss isn't worth the risk

the good times
and the bad times,
i decide,
both indispensable parts
of the one time
that is our lifetime

it's
one of those all or nothing things
that make life so damn hard
some times






Photo by Thomas Costales





Now, a couple of poems from one of my favorites, Guillaume Apollinaire. The poems are from the book Alcools, Poems by Guillaume Apollinaire, translated by Donald Revell.

Apollinaire, born Wilhelm Albert Wodzimierz Apolinary Kostrowicki in Rome to a Polish mother in 1880, was a French poet, writer and art critic.

Regarded as among the foremost poets of the early 20th century, he is credited with coining the word "surrealism" and writing one of the earliest works described as surrealist, the play Les Mamelles de Tiresias in 1917, later used as the basis for a 1947 opera.

Two years after being wounded in World War I, he died at age 38, a victim of the 1918 Spanish flu pandemic.



Snow

In the sky angels angels
One is an officer
One is a poulterer
The rest sing

Handsome sky-blue officer
A long time after Christmas spring
Awards the Legion of the Handsome Sun
The Handsome Sun

The poulterer plucks geese
Ah snow fall
Fall I have
No beloved in my arms


The Farewell

I picked this sprig of heather
Autumn has died you must remember
We shall not see each other ever
I'm waiting and you must remember
Time's perfume is a sprig of heather


Rosemonde

A long while on the steps
My fingers blew kisses
To the front door of the lady
I'd followed over two
Good hours in Amsterdam

the canal was deserted
The embankment also and none
Saw the way my kisses found
The lady I gave my life
One day over two good hours

I christened her Rosemonde
Wishing to remember
Her mouth a Holland flower
Then slowly went away
Seeking the worldrose


Claire de Lune

The moon is honey on the mouths of madmen
The orchards and the towns are gluttons
Honeybees allegorize the constellations
Every moonbeam is a honey beam now
Falling slowly an ooze from heaven
Incandescent honey drenches the trellises
And I am hiding I am pregnant with intrigue
In terror of the stinger of the great North Star
Who poured deceitful lights into my hands
Who stole the nectar from the compass rose


I've used the next poem before. I use it again because, to me, it encapsulates all the matter-of-fact playfulness I like so much in Apollinaire.


Annie

On the coast of Texas
Between Mobile and Galveston there is
A big garden filled with roses
There is also a mansion
It is one big rose

A woman walks there often
Alone in the garden
When I cross the lime-tree road
We are face to face

Because she is Mennonite
Her roses and her clothing have no buttons
My jacket is missing two buttons
The lady and I are almost one religion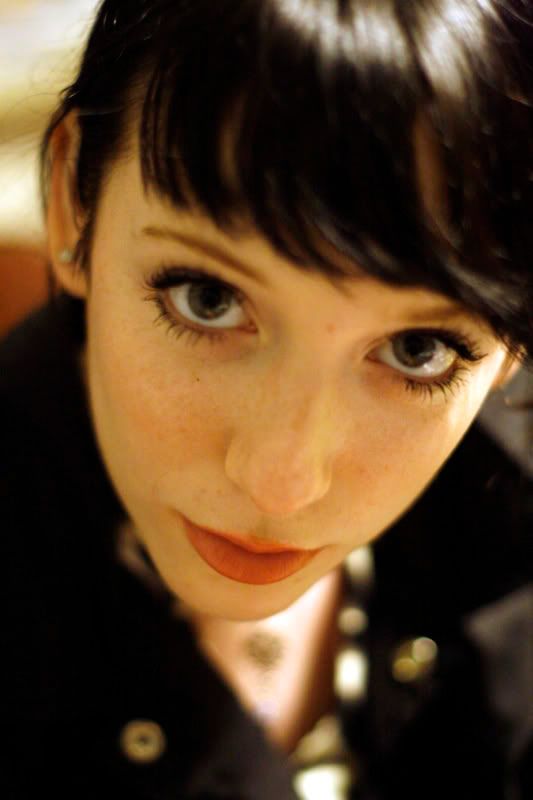 Photo by Thomas Costales





Concentrate on something hard enough and it can become a whole different thing.



zits and zats

staring out the window

the cars
on the interstate
like the electronic
zits and zats
on bedside
monitors
on TV doctor shows

zag zag zag

they cross the monitor screen

discrete phenomena,
though each like the other,

signifying
life continues

story ends

Dr. House has left the building

how
mundane -
even for a Sunday morning
hallucination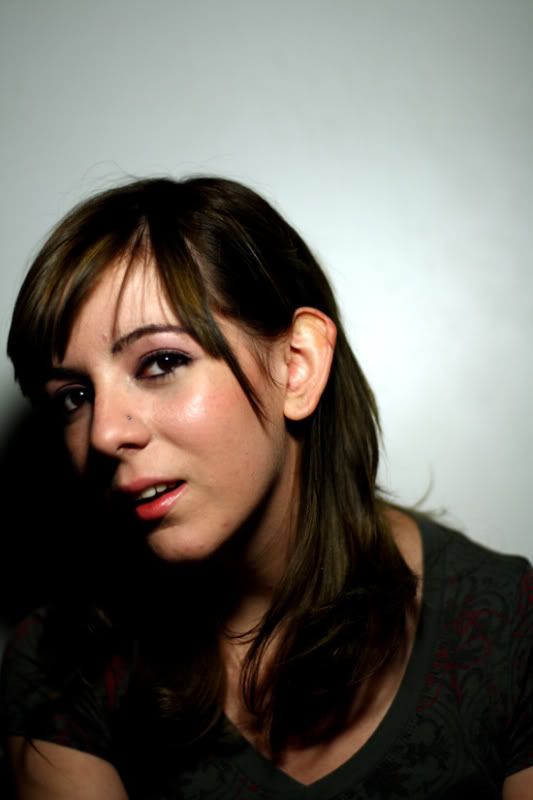 Photo by Thomas Costales





Born in New York City in 1950, Arthur Sze is a second-generation Chinese American. Educated at the University of California, Berkeley, He is the author of eight books of poetry.

He is the recipient of a Lila Wallace-Reader's Digest Writers' Award, a Guggenheim Fellowship, an American Book Award, a Lannan Literary Award for Poetry, two National Endowment for the Arts Creative Writing fellowships, a George A. and Eliza Gardner Howard Foundation Fellowship, three grants from the Witter Bynner Foundation for Poetry, and a Western States Book Award for Translation.

He was a Visiting Hurst Professor at Washington University, a Doenges Visiting Artist at Mary Baldwin College and has conducted residencies at Brown University, Bard College, and Naropa University. He is a professor emeritus at the Institute of American Indian Arts and is the first poet laureate of Santa Fe.

The next poem is from his book The Redshifting Web, Poems 1970-1998 published by Copper Canyon Press in 1998.



Listening to a Broken Radio

I
The night is
a black diamond.
I get up at 5:30 to drive to Jemez pueblo,
and pass the sign at the bank
at 6:04, temperature 37.
and brood: a canyon wren, awake, in its nest kin the black pines,
and in the snow

II
America likes
the TV news that shows you the
great winning catch in a football game.
I turn left
at the Kiska store.
And think of the peripatetic woman
who lives with all her possessions in a shopping cart,
who lives on Sixth Avenue and Eighth Street,
and who prizes and listens to her
broken radio.


Moenkopi

Your father had gangrene and
had his right leg amputated, and now has diabetes
and lives in a house overlooking the
uranium mines.
the wife of the clown at Moenkopi
smashes
the windows of a car with an ax,
and threatens to shoot her husband
for running around with another woman.

A child with broken bones
is in the oxygen tent for the second time;
and the parents are concerned he
has not yet learned how to walk.
People mention these incidents
as if they were points on a chart depicting
uranium disintegration. It is all
accepted, all disclaimed.

We fly a kite over the electrical
lines as the streetlights go on:
the night is silver, and the night
desert is a sea. We walk back
to find your grandfather working in the dark,
putting a post to protect peaches,
watering tomatoes, corn, beans - making them grow
out of sand, barren sand.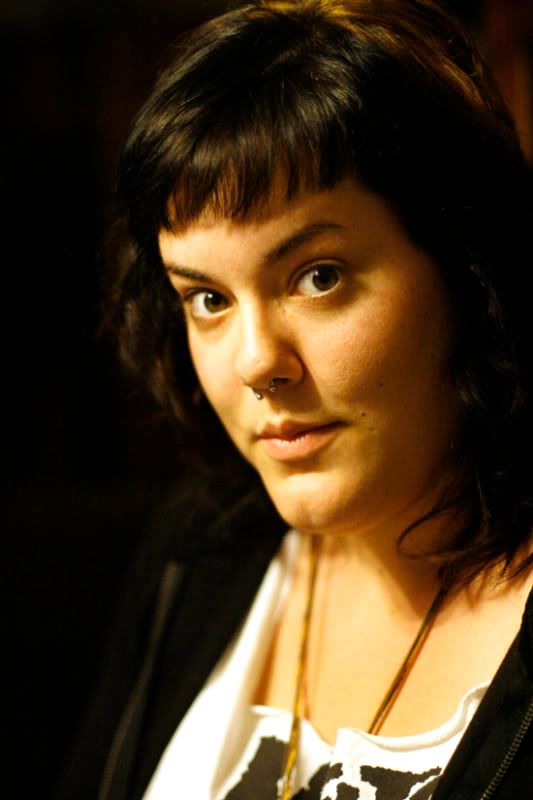 Photo by Thomas Costales





Sometimes it's not such a good idea to think to much about all the people you used to know, particularly when you get a bit older and most of them are dead.



pulse

thinking back
to all the people
I've known in my life
i realize that, at age 65,
the living people of my
acquaintance
are vastly outnumbered
by the dead, a disproportion
that will grow larger
as i grow older - reason enough
to try to hang out with younger people
to the greatest degree
people of advancing years
are allowed
to become a part of that circle
of youth who still enjoy the advantage
of mostly knowing people with a pulse

all this explaining at last
why you can't go home again,
"home" being a designator of a time and place
unlike all other times and places
because of the people who inhabit it,
a time and place that ceases to exist
when those same people cease to exist

meaning
even as we grow older in this now
and future nows,
pasts are disappearing
into a cosmos of was-now isn't as
all those acquaintance no long alive
take with them into their graves
the times and places you once shared

and at this very minute
in this new time and place,
philosophical reflections
interrupted by realities of loss -

"Wolverton Mountain"
playing in the speaker right over my head,
an old song, Claude King, 1962,
resurrecting memories
of times and places dead and gone,
their passing mourned now
nearly fifty years later
just as i remember now and mourn
all the people from there and then
who made that time and place
and left this life before me

such a jerky little song
to have such meaning and power
for me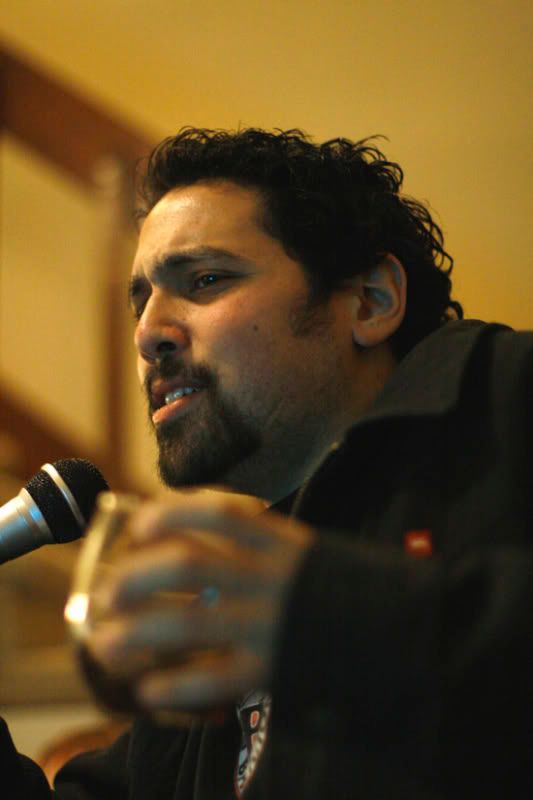 Photo by Thomas Costales





Zbigniew Herbert was born in 1924, in Lvov (then in eastern Poland, it is now a part of the Ukraine). His formal education began in Lvov and continued under German occupation in the form of clandestine study at the underground King John Casimir University, where he majored in Polish literature. He was a member of the underground resistance movement. In 1944, he moved to Krakow, and three years later he graduated from the University of Krakow with a master's degree in economics. He also received a law degree from Nicholas Copernicus University in Torun and studied philosophy at the University of Warsaw.

During the 1950s he worked at many low-paying jobs because he refused to write within the framework of official Communist guidelines. After widespread riots against Soviet control in 1956 brought about a temporary political "thaw," Herbert became an administrator at the Union of Polish Composers and published his first collection, The Chord of Light in 1956. The book put him immediately among the most prominent representatives of the "Contemporaries" (young poets and writers associated with the weekly Contemporary Times).

By the 1060's, translations of his poems appeared in many countries, and he traveled throughout Western Europe and North America, giving lectures and poetry readings and participating in writers' congresses. He has also written plays which have been broadcast in Poland and abroad. He served as coeditor of a poetry journal, Poezja, from 1965 to 1968 but resigned in protest of anti-Semitic policies. He traveled widely through the West and lived in Paris, Berlin and the United States, where he taught briefly at the University of California at Los Angeles. He died in 1998, in Warsaw, Poland.

I have several short pieces from his book Elergy for the Departure and other poems, published by the Ecco Press in 1999. The poems in the book were translated by Polish by John and Bogdana Carpenter. Many of these pieces are allegories, written during the time of communist control of Poland. They are fun to read, even though you "really had to be there" to understand the full meaning of some.



War

A procession of steel roosters. Boys painted with whitewash.
Filings of aluminum destroy houses. they throw deafening balls
into the air, completely red. No one will fly away into the sky.
The earth attracts bodies and lead


The Dead

Because they were closed in the dark, airless chambers, their
faces have become completely recast. They would like to speak,
but sand has eaten away their lips. Only from time to time do
they clench the air in the fist, and try clumsily to raise the head,
like infants. Nothing makes them happy, neither chrysanthe-
mums nor candles. They can't reconcile themselves to this state,
the state of things.


Forest

A path runs barefoot to the forest. Inside are many trees, a
cuckoo, Hansel and Gretel, and other small animals. But there
are no dwarfs, because they have left. When it gets dark an owl
closes the forest with a big key, for if a cat sneaked in it would
really do a lot of harm.


Crossing Guard

His name is 176 and he lives in a big brick with a single win-
dow. He walks out, a small altar boy of traffic, and with hands
heavy as dough salutes the trains rushing by.
For many miles around: nothing. A plain with a single
hump, in the middle a group of lonely trees. It isn't necessary to
live here for thirty years to calculate there are seven of them.


A Suicide

He was so theatrical. He stood in front of the mirror in a
black suit, a flower in his buttonhole. He put the instrument in
his mouth, waited for the barrel to become warm, and smiling
distractedly at his reflection - fired.
He fell like a coat thrown from the shoulders. But his soul
stood for a while, shaking its head that became lighter and
lighter, then reluctantly entered the body, bloody on top, at the
moment when it's temperature was reaching he temperature of
objects. This - as is well known - foretells longevity.


Clock

In appearance it is the peaceful face of a miller, full, shiny as
an apple. Only a single dark hair moves on it. But when one
looks inside: a nest of worms, the inside of an anthill. And this is
supposed to lead us to eternity.






Photo by Thomas Costales





There are lots of problems with being a nonbeliever in a believing world. This is one of them.



happy confederate heroes day

the biggest problem
with being a nonbeliever
is i miss all the best holidays

christmas
and everybody
tra-la-la-laling
over town and i'm in a funk
because everyplace i like to go
is overcome with manic
christmas fanatics
driving me crazy with their lousy
christmas spirit
and i know after six months of this
the day will finally come
and everything i like to do
will be impossible
for twenty-four hours
because everything will be closed
so people can go tra-la-la-laling
at home with their tra-la-la kids

right before all that
there is thanksgiving
which requires me to eat turkey
for three weeks
and i don't even like turkey

and next,
just as that dumbass angel
finally gets his wings,
we jump into easter
and the whole cascarones
breaking confetti filled eggs
on my head thing
leaving me with a headache
for two days and a week and a half
of pulling paper bits out of my hair

those are the big ones,
except for the 4th of July
which would be great
if it was the 4th of October
or something like that
instead of right in the middle
of the hottest part of summer
when i'm supposed
to eat bar-b-que in the park
outside
and watch fireworks outside
and listen to the symphony
play the 1812 overture
outside,
outside
outside
outside
everything outside
and who the hell wants to be
outside when it's 114 degrees
in the shade

that doesn't leave me
with anything but
confederate heroes day
which causes family issues -
with one great grandpappy
on one side
and the other great grandpappy
of the other
and the minute we start talking about
it we have to fight the whole frigging
war all over again.

who needs it






Photo by Thomas Costales





The next two poems are by David Meltzer from his book, David's Copy, The Selected Poems of David Meltzer, published by Penguin Books in 2005.

Meltzer, born in 1937 in Rochester, New York, the son of a cellist and a harpist is a poet and musician of the Beat Generation and San Francisco Renaissance. He came to prominence with inclusion of his work in the anthology The New American Poetry 1945-1960.



Lamentation for Hank Williams

- If I can't finish writing a song in 10 minutes
then it ain't worth the finishing,
said Hank to a reporter.
A camera was busy taking pictures for Life magazine.

- I'll never get out of this world alive.
wrote Hank in a song
published by Acuff-rose Sales Inc.
sung for millions at the Grand Ole Opry
recorded by MGM Records

flat-picking in his D-28
backed-up by the Drifting Cowboys
night after night & during the days
playing at picnics, rallies
supermarket gala openings

- There's no dreams but bad ones,
Hank told Audrey
who told her lover who told the doctor
who could not heal him

places no longer places
velocity of faces
& he burned down, died at 29 of an overdose
kindly rocked to sleep in the backseat of his Cadillac
driven to a concert
New Year's Day 1953


Mongol Mutt

And who cares?
a turn of the wooden hand.
Enter trumpets across sage plains,
eye-act over level lines,
black ink in blue notebooks, done.
Active words dog-eared
editions, ripe type bulk tombed
bends wood shelves.
Parchment crotch exposed
with silk ribbons
hold old leather together
as if again a golem
could be circled and recycled
back into being. Yellow
vellum shadows: hill-folk
hand candles back and forth.
Snapped line-snakes spark
out. Speak up
on Ellis Island. Pedigree:
Mongol Salv Lit Pole. Uncle
Jess in Minneapolis writes,
"Meltzer's not the real
family name, but that's another
story." Meltzer
a bankteller told me means
"waiter" in Hebrew.

....

D. Mutt, Mongol mongrel, zipped-up
stabbed apart by occult stars. Eyes
at everything spare nothing.
Tongue rugs in its catch.
Not Marcel's R. Mutt or Nutt
but D. Mutt
doghead catch of the day,
his master's voice, de-briefed
who bogtrots kennel odes
with deft con's paws
shades sawdust into bibles
into biscuits for the trickster.
Lineage, alas, lost.
Angel name erased in space.
Mongolian clods, shamans and tailors
hump and bump all over the world
and each mutt not Jeff's Mutt but
D. Mutt looking up
into barking sparks of doglight
looking for a home.
Snap! snap! Haifa cafe.
Hey waiter, bring em another
anisette, and yet I saw "waiter"
as Buddha nistar,
breathing in slow circles,
opening clouds of inwardness.
Ah, so
what?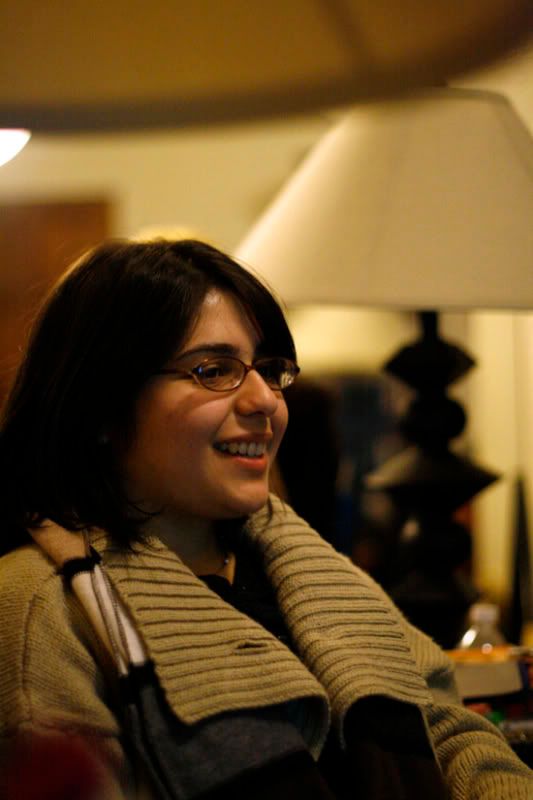 Photo by Thomas Costales





It's important for pretenders like me to remember our place.



listening to Mussorgsky

listening to
Mussorgsky's "Pictures at an Exhibition"
from the speaker overhead
just as i start to write my poem,
wondering how my little hiccup of a poem
can imagine a place for itself
in the same world as the
great gates of Kiev, having
second thoughts, in fact,
about writing anything today

deciding, in the end,
to be true to my philosophy
that the value of art is in it's doing
not in its product, that product
being merely an artist's
footprint, sign to the tracker
the artist was there,
valuable to collectors of fine footprints
but as irrelevant to the artist's nature
as the remains of a grand banquet laid
out on a cluttered table, evidence
of a feast but not the feast itself

so hear me, dear reader,
i am afraid this poem
will never
mean as much to you
as it did to me in its making

it was a great pleasure for me
and i'm sorry
i can leave only the bones
for you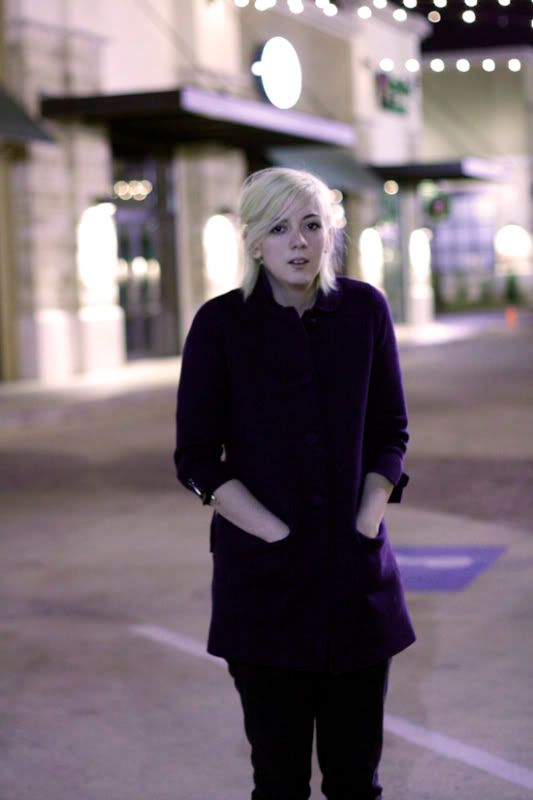 photo by Thomas Costales





That's it for this week. I'll be back next week, perhaps with some tales of my Rocky Mountain drive-around, along with more of our friends.

In the meantime, as always, all of the work appearing in this blog remains the property of its creators. The blog itself was produced by and is the property of me...allen itz.