Travels With Reba
Thursday, April 23, 2009

IV.4.4.





I'm on the homestretch of about a 3,000 mile drive around begun about a week and half ago. I'm posting from El Paso tonight and will make the last 500-plus miles to San Antonio tomorrow.

Don't you just hate it when someone goes on vacation and expects you to look at all their photos when they get back. Well, I'm worse that that. I have both vacation pictures and vacation poems. (But not that many of either.)

This will be another short issue, including only poems from my library and several of my own. Once again this week, I'm not including anything from our friends. However, a lot of good stuff has been stacking up, so I'll have a good supply of poems from our friends of "Here and Now" next week.

Driving all day, then working on my own daily poems at night hasn't left much time for anyone else.

But I do have some good work to share with you this week:



WEI YUAN
Song of Chiang-nan
On the Chia-ling River

ME
travels with Reba - 1

D. K. JONES
Grandeur
Booby Hatch

ME
travels with Reba - 2

VICTOR HERNANDEZ CRUZ
Messages from Across the Street on Tobacco and Water Wires

ME
travels with Reba - 3

DAVID KURH
Still

ALEX RICHARDSON
vacation

ROBERT ARROYO JR.
hair piece

ME
travels with Reba - 4

KENNETH W. BREWER
Throwing Rocks
Faces Like Houses
The Weight of Empty Space

ME
Travels with Reba - 5

WALT WHITMAN
from Song of Myself

KABIR
untitled poems

ME
travels with Reba - 6



Be gentle with my typos. Having no printer available, I'm a paper-dependent person stuck with proofing on-screen.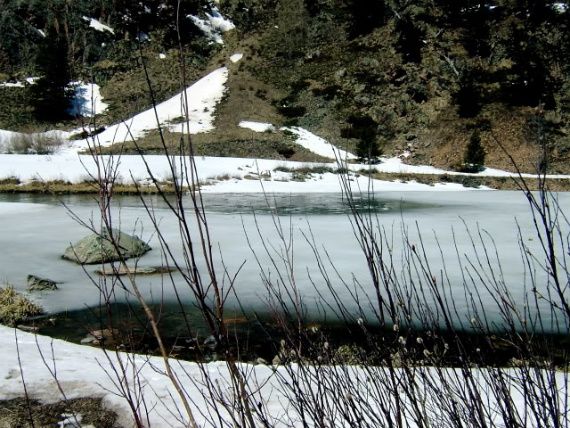 I start this week with two poems by the poet Wei Yuan from the anthology Waiting for the Unicorn, Poems and Lyrics of China's Last Dynasty, 1644-1911. The book, published in 1990 by the Indiana University Press, includes the work of many poets from that time.

Wei Yaun, a poet from the early nineteenth century, was born in 1794 in Shao-yang, Hunan. The son of a minor official, his relative lack of advancement in the official hierarchy was more than compensated by the high regard of friends and peers for his literary and scholarly activities. Though primarily known for his landscapes, he was not adverse to an occasional rant, as one of the following poems shows. Wei Yuan died in 1857.

These poems were translated by Irving Lo

This anti-opium rant, a section from a longer poem, follows a section that decries the demand for flowers that has led to the cultivation of flowers to the detriment of the cultivation of rice, leaving people in the country with lots of flowers and little rice.



from Song of Chiang-nan

Ah-fu-jung, ah-fu-jung
A product of the West,
Shipped to the eastern lands -
I know not how many countries had smelled it in the wind
Before it came to titillate our men and women like strong liquor.
At night, they see no moon or stars;
Nor the bright sun at day -
They make for themselves a perpetual night, a Never-Never Land;
A kingdom of enduring darkness,
A lake forever without grief,
In a den of pleasure purchased with gold, the Universe is forgotten:
Where the Six Directions are merged,
Where the Nine Districts become one,
The nobility behind crimson gates,
The humble in their hovels -
They dull their senses to addiction, what's to be said?
But whose fault that the national wealth is squandered, defenses
collapse?
Let me say to you: don-t put all the blame on the ah-fu-jung!
Palpable, or vanishing in smoke - addiction leads to the same
result.
Border officials have their addiction: it's called "trafficking in
poison";
High ministers have their addiction: it's called the "Golden Mean."
Scholar-officials are parrots who speak clever words by rote;
finance ministers, like Yang the Tiger, steal treasures from the
state.
If only the court could cure the addiction of the great officials,
The smoking of opium would be instantly eradicated.


This next piece is more typical of Wei Yuan's work.


On the Chia-ling River

Evenings, I lodge with the evening mist,
At dawn, I sail with the dawn wind.
The sounds of the scull shatter my dream,
While boatmen talk beneath a waning moon.
Perching fowls fly up from shallow banks;
Last night's fog merges with the hill in front.
Thus a reed mat's width of water is made
To look as distant and faraway as Lake P'eng-Li.
Abruptly turned about by the current in midstream,
I find myself cut off from a solitary island.
Dimly I begin to discern trees on the bank,
And then the sun emerges clearly on the river.
Longing to return home, yet I forget all thoughts of return:
The dawn clouds above the river distress a traveler's heart.









We decided to take a little trip before summer came and made it too hot to go anywhere. Our destination (that point at which we quit going north and turned back south toward home) was Denver. I had been there once, without seeing much of it, and D had never been there at all.

I left on Wednesday in my car. D flew to Denver on Friday. She flew back Tuesday of this week. I, driving, will be home on Friday.

Reba (of the poem's title and lead image) came with me in the car.

This is the first of the six vacation poems in this issue.



travels with Reba - 1

leaving early

500 and a few miles to go
and all day to get there

no hurry

.....

passed Kerrville
then past Junction

i love these
limestone and granite hills,
oak and cedar,
cattle and sheep

this highway
a two lane roller coaster ride
thirty years ago
as it curved over and around the hills

now an interstate
cutting through the hills
like a hot knife
through butter, exposing
millions of years of geological history
on either side,
flashing by at 80 miles per hour

a long, long story
none of the passers-by have time to read

.....

a palomino
with twin colts -
gold dancing
on a green field

.....

a gathering
of buzzards, fifteen, at least,
on a little hill on the side of the road

so unusual
to see them together like this
with no carrion
in sight

a meeting perhaps
to decry
the sharp decrease in dying
this season
as times are unfortunately good

possibly
stimulus package is required
but that sort of thing
is not in their nature, they seek
death and they await death, but it is not
their way to initiate it

.....

i saw it

past Junction
past Sonona and Ozona

looking like a natural rock formation
near the top of the hill

i've been watching for it for at least
twenty-five years - since the first time
we saw it by accident, took the short drive
up the hill to look at it,
and from it,
look out on the long valley below
and the next rise of hills
and the valley beyond them

a look-out post
for one of the many forts established in a
long line through here
in the 1870's,
when the fierce warriors of the Comanche
were feared by the anglos and the spanish
and the other native peoples as well

buffalo soldiers, many of those who manned
these hot, dusty outposts, but others too
a long way from home, guarding that frontier

the forts did not stay open long, and little
beyond their natural rock foundations remain,
except for Fort Davis in the Davis Mountains,
a part now
of adjoining national and state parks

high on the hill
the look-out post,
looking like a natural rock formation

i think i saw it finally again

.....

travel with Reba
takes a while,
since she likes to stop and sniff and pee
at every roadside park,
but good companion that she is,
i humor her

this park,
one we stopped at for the first time
twenty years ago

concrete tables
covered by roofs anchored to large wagon wheels,

i have pictures of D and my mother,
who loved to travel with us after my father died,
just as we loved to have her in the back seat
keeping our son, about 6 years old at the time,
amused, or at least quiet

in one of the pictures he has climbed to the top
of one of the wheels, look, grandma, no hands

this is one of the better parks between San Antonio
and El Paso, so we stop whenever we pass, and
every time we stop
i think of those days past
and how much i wish i could live them again

.....

passing
the Iraan/Sheffield exit,
i look south,
toward the Big Bend Park,
and can see the Chisos mountains -
just a smudge on the horizon

.....

wind turbines
their sleek modern design,
curves and angles combined,
clean and white, standing tall
and twirling
atop the mesas all around

beautiful as any art

.....

the mesa,
formed by wind and rain
for thousands of years
to resemble a breast
complete with erect nipple
kissed
by the blue West Texas sky

.....

the interstate is left behind
at Fort Stockton,
with a turn more directly north,
the wind still blows strongly
as it has since i left San Antonio,
but now, instead of fighting against me,
it is at my back

.....

Carlsbad,
the Cavern
and the Grand Canyon,
two American holes in the ground
that should be seen
by anyone who hasn't

.....

Roswell
is a bigger city that i remember
from my times passing through before

i pass a Starbucks as i search for my hotel -
all is well for tomorrow morning

i notice signs of new scientific method
as i pass through downtown -
the flying saucer museum is now
the flying saucer museum and research center

a shower,
a poem, Reba sleeping behind me,
and dinner -
in that order of priority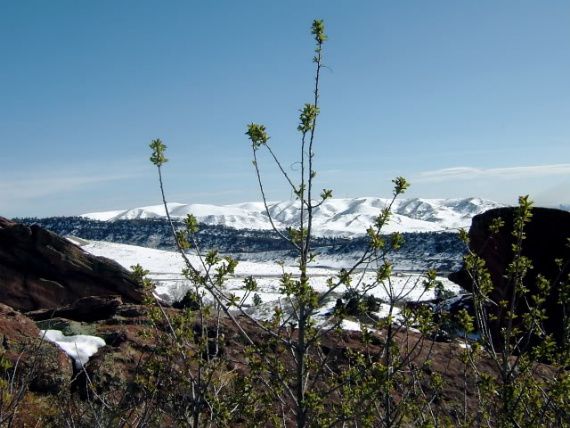 The next poems are by D.K. Jones from his new book Next of Kin published in 2008.

I suspect I'm displaying some great ignorance here, but I can't find out anything about D.K. Jones. The name of the publisher is not shown on the book, so i'm assuming it's self-published, expensive venture since it's a very well put together hard cover book. The only D.K. Jones I could find on the web is a listing on CD Baby of a young singer songwriter from the midwest. The front of the book shows a number of previously published books, none of which i can find reference to on the web. All I can say at this point is, D.K. Jones, whoever you are, I like your poems.



Grandeur

A bully kicks down our sandcastles but relentless
We make tall buildings making them taller still
Then on a roll
Declare we are invincible
Nothing out of reach
No feet
Shall be made of clay

When I was a moppet immeasurable
Refusing gargantuan holy grail
I age persnickety petite-fours in a dollhouse
A thimble for a cup
Shoulders snug against the eaves
Body bent to lessons of time an space
Hubris was for the mighty and the mythic
To whom life and afterlife were the same

Fancy that


Booby Hatch

Scanning a glossy magazine discussing milk maids,
Moms have begun outsourcing breast feeding... it says.
Whose breast is best? I am loath to reflect on cross
nursing, a recluse busy enough pondering collective morals.
Easter Sunday. A city bus carries mi esposa to the
Cathedral de San Juan where inside a marble tomb
Ponce de Leon century after century sleeps in.
Beside her a grandmother says it is tradition for
Puertorriquenas to visit seven churches on this day.

A paranoid mind's eye sets a different scene. A nursing
mother implores my milkless woman to feed her child.
An argument erupts. The bus stops. Police arrive to find
volunteers - busty chicas naked to the waist -
pushing, shoving, arms outstretched, begging to be
handed the starving infant. Milady, fully clothed,
is apprehended for not visiting seven churches, then left
like cattle out in rain, while I palpitate and pace...

The magazine lay open on my knees.
With an unseen flourish I sail the printed words
across the room, briefly in full flight, like a shot bird
they drop to an indifferent floor.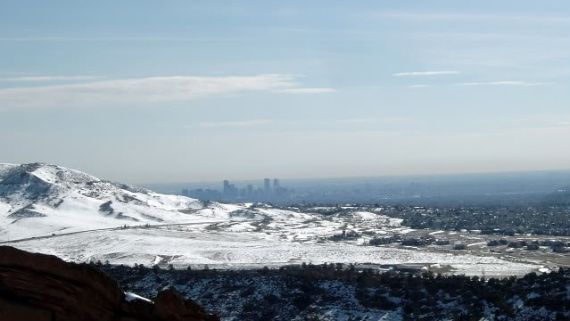 On the second day, i still had to drive about 500 miles, traveling from Roswell to Denver. The weather turned bad, then worse as I neared Denver.



travels with Reba - 2

another 500 miles
to do today
and i'm getting started
a little later than i'd like

but there's plenty of time

.....

after about 40 miles
i look behind,
a long straight road,
gradually rising

.....

the wind is blowing hard
again today
and like most of yesterday
it's blowing hard against me

little twisters cross brown fields
on both sides of the highway,
most throwing up clouds of dust
that move with the wind, but one,
a smaller one, forms a perfect funnel,
about five feet across, keeping
it's shape up to a hundred feet or more
above the ground

a tumbleweed the size of a beach ball
blows in front of me,
seems to pace the car for several seconds
then crosses the road

.....

green fields,
perfect circles, planted
to fit path of the irrigation sprinklers
that circle
circle, circle,
spraying their water around and around
like a merry-go-round whose horses
spit as they past

the perfect circles of irrigated green
laid across the landscape
of dry and dusty brown, the part
that lives or dies depending on the rain

.....

passing through the little
derelict towns
that break the tedium
of grey highway
behind and ahead and
brown fields on either side

the fate of small rural towns
in America,
death and decay
as agriculture becomes too big
for little farmers and ranchers
and little towns

one,
i don't remember the name,
had fifteen structures
that could be seen from the highway

all were abandoned, collapsing hulks

nothing left of the town but the sign
on the highway

.....

as i pass through Las Vegas,
still in New Mexico,
i see the first snow-topped mountains
marking the bowl that holds
Santa Fe to the west

.....

further north,
as we cross into Colorado,
the winter grass is almost white
the almost white
of the sand on gulf beaches,
broken here and there
by red barns
like red umbrellas
on a vast beach that has no sea

.....

just past Pueblo,
i turn on the radio
and hear my first news
of the severe winter storm
that's on the way

as i approach
Colorado Springs
i see black storm clouds
pouring over the mountain crests

as i leave Colorado Springs
i enter the front of the storm

rain, sleet, snow and fog
all at once
and in alternating burst

traffic slows
and i fall in line,
an inexperienced driver in snow,
i am pleased with the slow-down
since it means i can slow down without
getting run over by more experienced maniacs

conditions improve slightly
as i begin the long slow crawl through Denver

find my hotel,
register,
walk Reba in the rain,
sit down to write this record of this day

weather's lousy
but will get better in the end, in the meantime,
i have the best shower i have ever had
in a hotel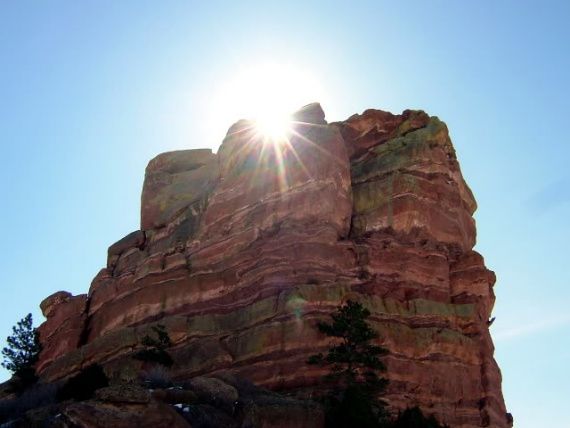 Victor Hernandez Cruz was born in 1949 in the small mountain town of Aguas Buenas, Puerto Rico. He moved to the United States in 1954 with his family and attended high school in New York.

In 1966, he published the chapbook Papo Got His Gun, followed by his first full-length collection of poetry, Snaps, published by Random House in 1969 when he was twenty. In the 1970s, Cruz lived in the San Francisco Bay Area, where he emerged as a distinctive voice in the Nuyorican school of poets.

Cruz is the author of numerous collections of poetry, and is a cofounder of both the East Harlem Gut Theatre in New York and the Before Columbus Foundation and a former editor of Umbra Magazine. He has taught at the University of California at Berkeley and San Diego, San Francisco State College, and the University of Michigan.

His honors include fellowships from the Guggenheim Foundation and the National Endowment for the Arts. He was elected as a Chancellor of the Academy of American Poets in 2008. Cruz divides his time between Morocco and Puerto Rico.

The next poem is from his book, Red Beans, published by Coffee House Press in 1991.



Messages from Across the Street on Tobacco and Water Wires

The ocean turned red
and the land turned blue
Your face became a sensation
Your features were eaten by the
ground

Your tears reentered the breasts
of the mothers of singers
The fado
The bolero
El canto hondo
The sadness
The lament
The lament
The nostalgia
The separation

The rumbling of your heart
The dancing of your feet
Will circulate within the pockets
of the wind
Your hate will make a shadow
That covers the flowers in chill

You will not be forgotten
Plant your seed well
It is the harvest you will pick

It will be beautiful
You will have no mouth to keep shut
Starring will turn into cha-cha-cha
THe craters of the moon will be
full of guayaba jujice

We speak here the word which is the spirit
Those on the other side tell me they speak
in matter

Out of pure air comes objects
vegetable gases minerals can flow
In combination
and you can make a hammock
Between Uranus and Mars
Where a puff of love can swing

The watches and clocks go backwards
It is 13 o'clock out there
Your pain becomes currency
To buy the harmony of Celina

The ocean turns red
The boats are made of fire
Allan Kardec is the Captain
Of one of them

His passengers come for water
on the shore
They marvel at the blue sand they
Will never step on
From your prayers they make
a picture of your face
So with confidence give it to
the worms
Leave your smile on endless loan
In the sensational land you are
going to you can kiss without lips
the history of your life
will be in the fingertips of the drummers
Nothing was wasted
Even the blank moments when we are Morons
Drunks help us get home
The tears are the milk of the drummers
also
They sing and play
Your laughter
Your joy
Your dancing
The nostalgia
The separation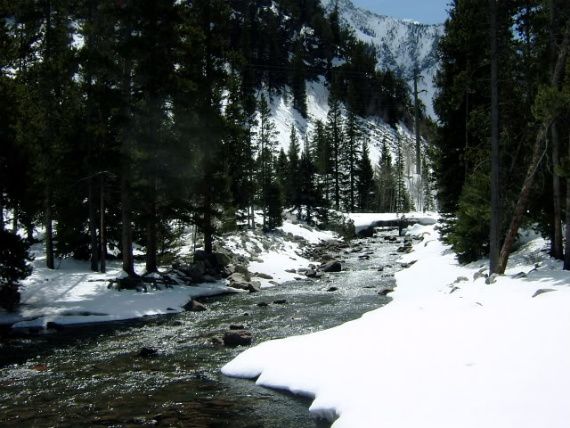 The weather turned really bad on Friday, bad all day, with rain mixed with soft snow and sleet. Then about a half an hour before D's plane was due to arrive, it got even worse, heavy snow that continued all night and into Saturday.



travels with Reba - 3

rain in the morning.
mixed with sleet and wet snow

at noon,
it changes to snow,
great large flakes, big and soft
as cotton balls

looking out my window
i can see, about a mile away,
the tall buildings of downtown
fade in and out of view
as rain and snow clouds
rise and fall

it is like this all day,
growing worse in the afternoon

D is due to fly in at 5

untutored in driving in these conditions
and unsure of my abilities,
i think i'll have her take a cab
to the hotel.

keep
both of us safe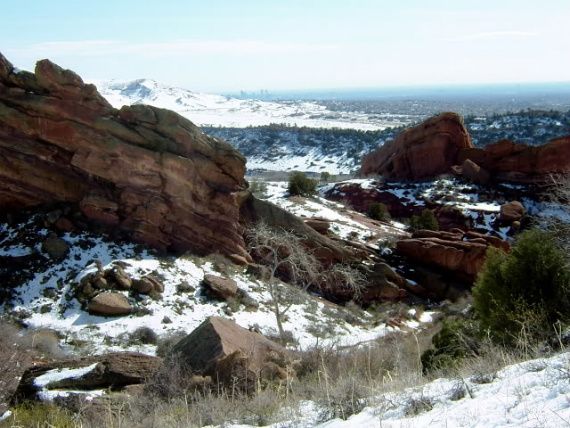 The next several poems are from Spillway, the Spring/Summer 1999 issue.


The first poem is by David Kuhr, in 1999, a young poet from Connecticut.


Still

Six a.m.
Fast, furious,
Down the sawdust trail.
Soaring over rocks,
Gliding over roots,
Flag-like bathing suits
To the water's edge....

Night sky blends blue,
Massive mist lifts,
Lucid lake revealed.
No ripples,
No sounds,
Hearts pounding
Still.


Alex Richardson received his master's degree in creative writing and Renaissance drama in 1991 from the University of South Carolina. His work has appeared in a variety of journals.


vacation

We rest cross-legged on the silver porch
and talk about ourselves:
You say you have a certain feeling
For our future,
That everything we saw we want
Will work its way into our lives.
We fill in the crosswords together:
Four letters for "Indian garment."
Seven letters for "Indefinite time."
And talk some more about what we'll do
Tomorrow or the next day.
Having said everything twice
We look respectfully to the sea,
Receding from where we sit
Sipping tea and whiskey,
Read tide charts and ocean almanacs,
Occasionally lifting our heads
Towards the perfect flight of gulls,
The windy dives of pelicans
Undulating green.


Robert Arroyo Jr. did his undergraduate work as California State University at Northbridge and received an MFA from Vermont college. He continues to publish poems in various journals.


Hair Piece

Blame it on genes, blame it on lifestyle, blame it
on Cain, but every morning I swing
the double-edges scythe over my cheek's
front forty, littering basin with silver
stubble stalks. I see the bald badge pinned
to my head's crown, glittering
like rose quartz, cold and obviously
the mark of some past transgression
committed against the god
of tresses. You could call it

a strategic retreat. The follicles unrooting
themselves, shoring up the rear guard
against the onslaught of flesh. Clearly,
this is a family trait. My father,
like his father, and the one before and before
with his high-tide belly and wedge of hair
like a sand bar sticking out into the pink sea
of his head's pate, can't be even
philosophical about it. He just says "Blame it
on your mother." Sure.

momma's hair was more
lacework than plush, so fine
you could almost see what she was
thinking. Still, she never raised a finger
to my father's gut and said "Behold,
the shape of things to come."
Oh, the humanity of it all!

In what hothouse do my forebears sweat
out the dreams of full heads of hair.
When I sleep, the sun throws light around
me like a halo as it moves about the north pole
of my blustering brain box. But waking is a living
nightmare where my scalp absorbs
the sun's toxic breath, and the half-life of death
roots deep in my bones. This is stupid.
Somebody give me a hat.

Somebody give me an umbrella
and let it rain so I won't look too much the ass
when moving among my brethren, their hair slick
against their scalps, while water beads
on my head like envy.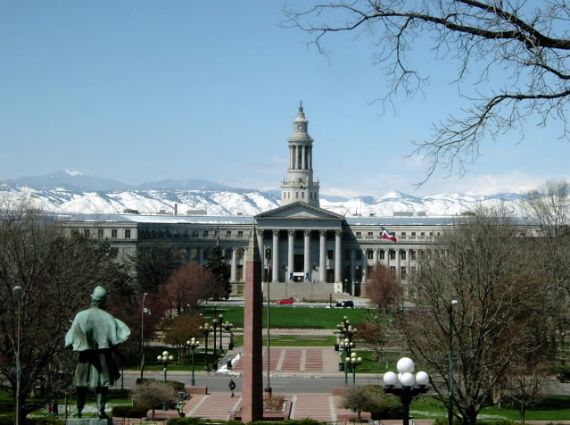 Photo by Dora Ramirez-Itz





All the storms cleared on Sunday and it was a beautiful day, perfect for all the tourist things.



travels with Reba - 4

those like me
from warmer climes
don't understand
the transformative power
of snow

yesterday's
snow
today's slush

white fields
brown again
and muddy

trees,
limbs hung low
from the weight
of snow fluff gathered,
stark and bare again, skeletons
of their spring and summer self

puddles of cold water
in the parking lot
covered yesterday in white

still it rains

our plans to walk around
downtown
for this afternoon
scuttled

tomorrow
we'll see the capitol
and the museums
and all the other
downtown attractions

for myself,
i found a Starbucks
and a Times
today

watching
from the coffee shop window
i saw a small boy
climbing into the back seat
of his family's sedan

closed his door

a moment passed -
the car didn't move

the boy's door opened again
and a snowball droped
from the car

that'll have to do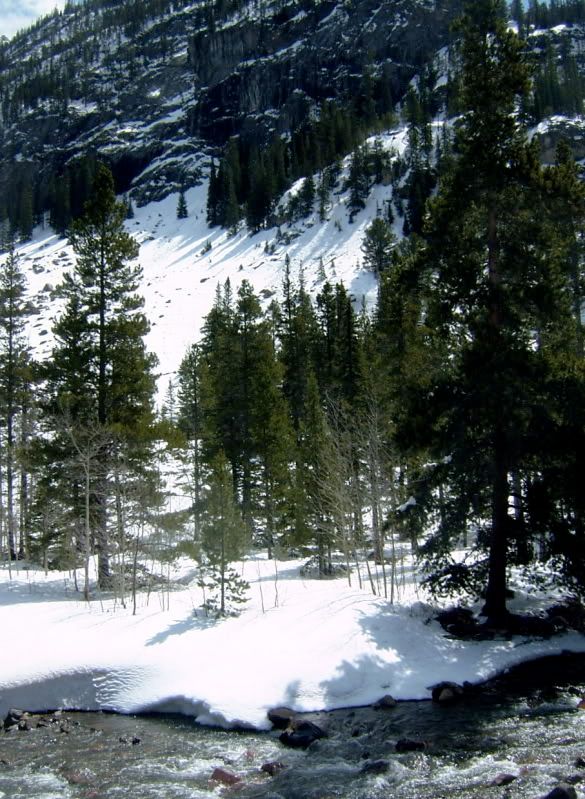 The next poems are by Kenneth W. Brewer, from his book Sum of Accidents, New and Selected Poems, published by City Art in 2003.

Brewer received his doctorate in creative writing at the University of Utah in 1973 and retired from Utah State University after 32 years in their English Department as a teacher of writing. He was Poet Laureate of the State of Utah in 2003.



Throwing Rocks

Theron Richey threw rocks deadlier
than most men could kill
with a Henry rifle.

He ran from the Paiutes once
till they caught him
midstream in a box canyon.
He stoned to death so many
the Paiutes made him a chief.

The story goes, he was half naked
when he got back to town that night.
His wife's sister found him.
A year later, she became his second wife
and moved in with them.

Emmaline, the first wife,
took up throwing rocks
every Tuesday and Friday.
She'd stand outside their log house,
throw rocks on the roof.
Nothing else to do, those days.


Faces Like Houses

A stand
of barbwire, years ago,
scarred his face below the eyes
balanced like windows
either side of a front door.
Now he watches, seldom speaks -
except at night asleep,
when he moans the long names of ghosts.

Her face
slopes as if the foundation
slid away on one side years ago
in some flood-burst, some shock
that nature left like glacial melt.
She neither speaks nor watches
during the day.

At night
after he falls asleep,
she rises from their bed
eyes aflame, and screams
through the open door, out
beyond wheatfields, rivers,
mountains, stars, the scars
of all nine wooden crosses.


The Weight of Empty Space

Cancer took
first one breast
then the other.

Two years later,
she died.

He remembers
how he missed them,
their weight in his hands,

the hard nipples
between his thumb and forefinger,
or against his tongue.

He was afraid to touch her,
and she would not
open her body to him.

Finally, one morning
she stepped into the shower,
pressed her flat body to his back.

Some mornings now
the hot water
scalds his back, still,

and he thinks to turn,
see her there
wet and smiling,

lovely in the last
year of her life.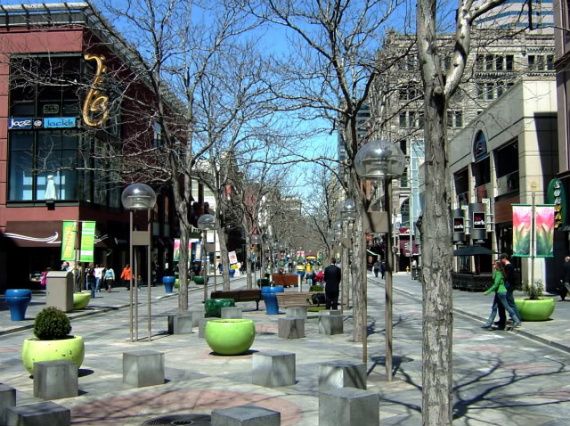 Monday, another beautiful day, good for more time downtown at the museums and strolling the 16th street mall, as well as a drive in the country for some mountain-gazing.



travels with Reba - 5

the sun rises

orange
light
awakens a blue
crystal sky

west,
the rockies,
covered in snow
from foothills
to peaks,
blind
in their white

we make the tourist
rounds, the capitol
with its golden dome,
the art museum,
with its
psychedelic poster art
for those who didn't live
the sixties,
as well as those who did
but don't remember as much
as they might
had they not lived it so well

a stroll down
the 16th street mall
where i find
a sidewalk table
to sit and drink my coffee
in the sun and watch
the people

i meet a poet
and photographer
who might share
their work
soon

like me,
working even
as i enjoy the parade,
the parade
the work -
the work the parade

confusing even me
sometimes -
but it's what i do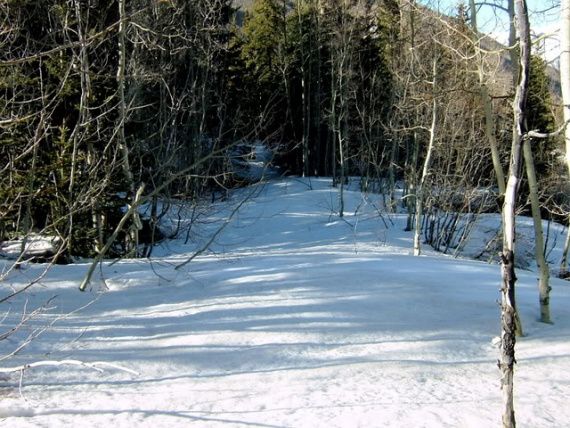 Time again for the greatest of all American poets, Walt Whitman.

This week, opening Walt Whitman, Selected Poems at random...



from Song of Myself

49

And as to you, Death, and you bitter hug of mortality
it is idle to try to alarm me.

To his work without flinching the accoucheur comes,
I see the elder-hand pressing receiving supporting,
I recline by he stills of the exquisite doors,
And mark the outlet, and mark the relief and escape.

And as to you Corpse I think you are good manure,
but that does not offend me,
I smell the white roses sweet-scented and growing,
I reach to the leafy lips, I reach to the polish'd breasts
of melons.
And as to you, Life I reckon you are the leavings of
many deaths,
(No doubt I have died myself ten thousand times
before.)

I hear you whispering there O stars of heaven,
O suns - O grass of graves - O perpetual transfers and
promotions,
If you do not say any thing how can I say any thing?

Of the turbid pool that lies in the autumn forest,
Of the moon that descends the steeps of the soughing
twilight,
Toss, sparkles of day and dusk - toss the black
stems that decay in the muck,
Toss to the moaning gibberish of the dry limbs.
I ascend from the moon, I ascend from the night,
I perceive that the ghastly glimmer is noonday
sunbeams reflected,
And debouch to the steady and central form the
offspring great and small.

50

There is that in me - I do not know what it is - but I
know it is in me.

Wrench'd and sweaty - calm and cool then my body
becomes,
I sleep - I sleep long.

I do not know it - it is without name - it is a word
unsaid,
It is not in any dictionary, utterance, symbol.

Something it swings on more than the earth I swing
on,
To it the creation is the friend whose embracing
awakes me.

Perhaps I might tell more. Outlines! I plead for my
brothers and sisters.

do you see O my brothers and sisters?
It is not chaos or death - it is form, union, plan - it is
eternal life - it is Happiness.

51

The past and present wilt - I have fill'd them, emptied
them,
and proceed to fill my next fold of the future.
Listener up there! what have you to confide to me?
Look in my face while I snuff the sidle of evening,
(Talk honestly, no one else hears you, and I stay only
a minute longer.)

do I contradict myself?
Very well then I contradict myself,
(I am large, I contain multitudes.)

I concentrate toward them that are neigh, I wait on the
door-slab.
Who has done his day's work? who will soonest be
through with is supper?
Who wishes to walk with me?
Will you speak before I am gone? will you prove
already too late?

52

The spotted hawk swoops by and accuses me, he
complains of my gab and my loitering.

I too am not a bit tamed. I too am untranslatable,
I sound my barbaric yawp over the roofs of the world.

The last scud of day holds back for me,
It flings my likeness after the rest and true as any on
the shadow'd wilds,
It coaxes me to the vapor and the dusk.

I depart as air, I shake my white locks at the runaway
sun,
I effuse my flesh in eddies, and drift it in lacy jags.

I bequeath myself to the dirt to grow from the grass I
love,
If you want me again look for me under your boot-
soles.

You will hardly know who I am or what I mean,
but I shall be good health to you nevertheless,
and filter and fibre your blood.

Failing to fetch me at first keep encouraged,
Missing me one place search another,
I stop somewhere waiting for you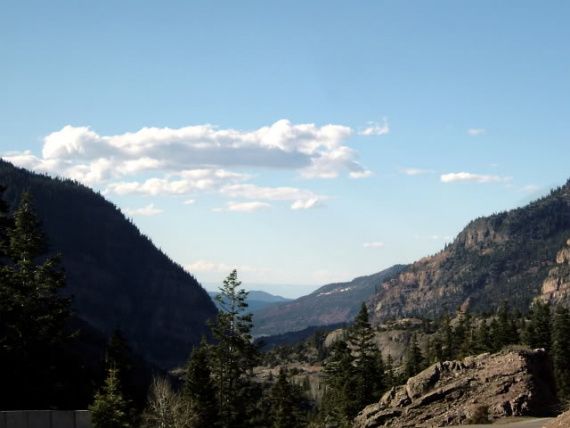 The next poems are from Kabir, Ecstatic Poems, poems by the fifteenth-century Indian poet, Kabir, as re-envisioned by present-day American poet Robert Bly.

The book was published in 2008 by Beacon Press.



*****

I have been thinking of the difference
between water
and the waves on it. Rising,
water's still water, falling back,
it is water, will you give me a hint
how to tell them apart?

Because someone has made up the word
"wave" do I have to distinguish it
from water?

There is a Secret One inside us,
and planets in all the galaxies
pass through his hands like beads.

That is a string of beads one should look at with
luminous eyes.

*****

A certain bird sits in this tree. The delight of life is where
it dances.
Nobody knows where the bird is, nor what all this music
means.
It makes a nest where the branches make the most dark-
ness.
It appears at dust and disappears at dawn, and it never
gives one hint of what all this means.

Nobody talks to me about this singing bird.
It has no color, nor is it free of color. It has no shape,
no form, no boundaries.
It sits in the shadow thrown by love.
It lives in what cannot be reached, where time doesn't
end, where dying things don't exist. And no one
pays any attention to its coming or going.

Kabir says: You brother, you seeker, this whole thing is a
great mystery.

Tell all wise men it would be a good thing to
know where this bird spends the night.

*****

Have you heard the music that no fingers
enter into?
Far inside the house
entangled music -
What is the sense of leaving your house?

Suppose you scrub your ethical skin until it shines,
but inside there is no music,
then what?

Mohammed's son pores over words, and points out
this
and that,
but if his chest is not soaked dark with love,
then what?

The Yogi comes along in his famous orange.
But if inside he is colorless,then what?

Kabir says: Every instant that the sun is risen,
if I stand in the temple, or on a balcony,
in the hot field, or in a walled garden,
my own Lord is making love to me.

*****

The Guest is inside you, and also inside me;
you know the sprout is hidden inside the seed.
We are all struggling; none of us has gone far.
Let your arrogance go, and look around inside.

The blue sky opens out farther and farther,
the daily sense of failure goes away,
the damage I have done to myself fades,
a million suns come forward with light,
when I sit firmly in that world.

I hear bells ringing that no one has shaken,
inside "love" there is more joy than we know of,
rain pours down, although the sky is clear of clouds,
there are whole rivers of light.
The universe is shot through in all parts by a single
sort of love.
How hard it is to feel that joy in all our four bodies!

Those who hope to be reasonable about it fail.
The arrogance of reason has separated us from that
love.
With the word "reason" you already feel miles away.

How lucky Kabir is, that surrounded by all this joy
he sings inside his own little boat.
His poems amount to one soul meeting another.
These songs are about forgetting dying and loss.
They rise above both coming in and going out.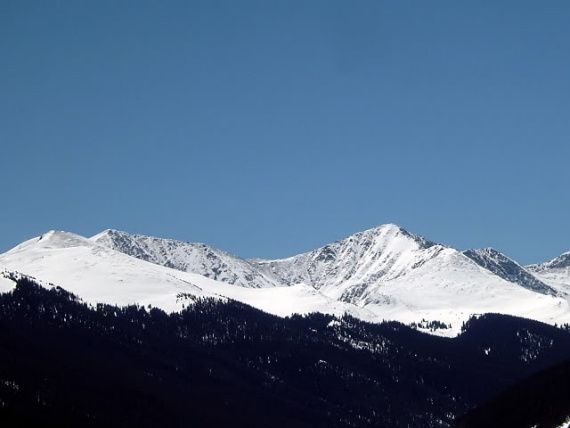 Tuesday, D caught an early flight back to San Antonio and I continued on to my next destination, Durango.

After Durango it was a day to Albuquerque, then another to El Paso, and, finally tomorrow, the last 500 miles to home. It will be a week and a half of travel, mostly behind the wheel of my car. With nearly more than 500 left to go, I'm worn out and ready to get back to my old routine.



travels with Reba - 6

it's the kind of day
everyone loves
about Colorado

snow
on the ground
and on the mountains
but under clear skies -
postcard beauty
without the hassle
of actual falling snowing

and from
the mile-high city,
i take a westerly course,
gradually ascending
to the two-mile-high
Vail Pass, then
descending for over
a hundred miles to Grand Junction -
a turn south,
and a faraway view of the Rockies,
snow-covered,
looking
like billowy white clouds,
white like fresh laundry
hung in the sun to dry,hugging
the horizon instead,
growing taller into the sky
as we approach for one last passage

.....

twelve bison
in a line across
a snowy slope,
each following the tail
of the other -
at the head of this
strung-out regiment,
the leader,
knows where to go
and when to go there

and two or three miles
down the road
elk scatter among
a stand of pines,
pushing aside the snow
and pine needles
to graze

.....

canyon wall
reaching high above me,

below
the Colorado River
running
fast and muddy from snow melt

at ten thousand feet
the melt
sloshes down the rocky
mountain side
in a torrent

at eleven thousand,
thick icicles, long,
long as a tall man
is long,
hang from overhangs
on the canyon walls,
dripping

.....

an hour of driving
takes me twenty miles
up and over the first summit

passing through Silverton,
a town i know,
i begin the next up and over
to Durango

at the crest
a big horn sheep
stands by the road
and watches me pass

his territory,
these rugged mountains,
and not my own

.....

Reba has had her
walk
and i have had my
dinner

time to finish this
and
sleep for tomorrow

this journey is over -
all that's left is the getting home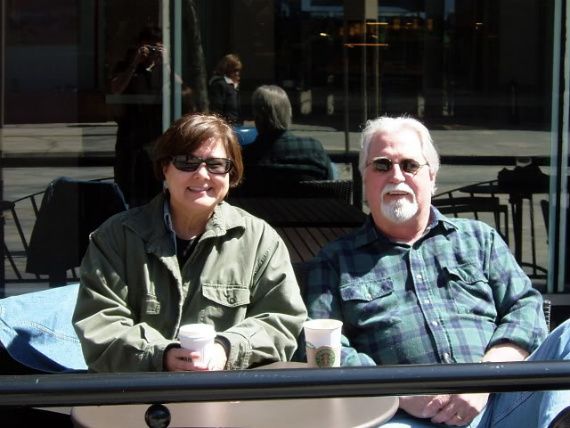 Photo by Mike Radatus





And as we enjoy our last lattes on the 16th Street Mall, we finish up our second and last, for the year, traveling editions. The photo of us and our lattes was taken by a young fella we met at Starbucks on the mall, Mike Radatus. A student, Mike is a writer and he has a friend, also a student, who is a photographer. I'm hoping I'll begetting material from both of them for future issues.

Until then, remember that all of the material in this blog remains the property of its creators. The blog itself was produced by and is the property of me...allen itz.