Night Visions
Friday, March 13, 2009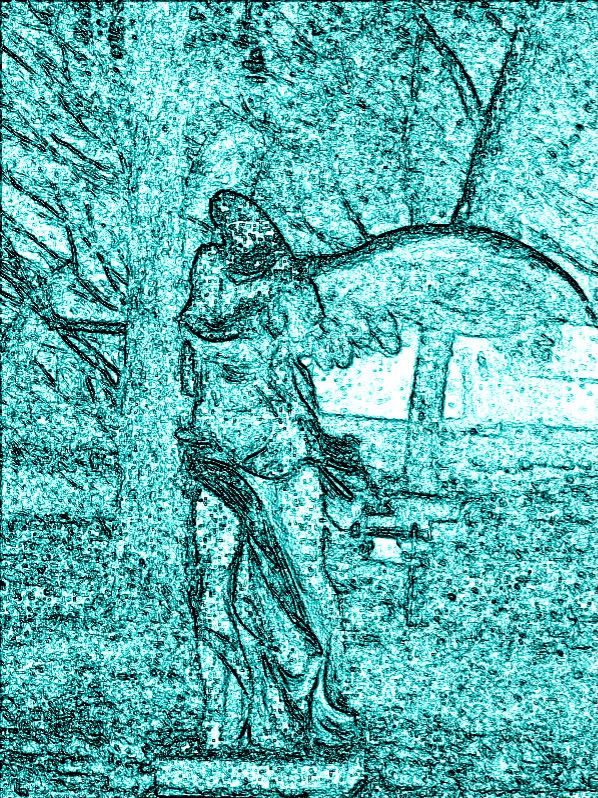 IV.3.2.





If I'm on time, it's March 13th, time for a new "Here and Now."

Here's what I have in this Friday the 13th issue.



Juan Felipe Herrera
"Ofelia in Manhattan, Circa 1943"

Me
"Tootsie Roll Pops & Deathstars"

Travis Watkins
"For Claude"
"My Voice"

Shirley J. Walker
"Papa and Pine"

Lawrence Ferlinghetti
"I am Waiting"

Me
"that i cannot abide"

Sudeep Sen
"Remembering Hiroshima Tonight"

Robert McManes
"bangs were popular once"
"total absolution"

Richard Wilbur
"Piccola Commedia"

Me
"mysterious"

Elizabeth Seydel Morgan
"Safeway"
"May Tenth"

Mick Moss
"Nature"

David Lehman
"April 26"
"April 27 or 28"
"April 29"

Me
"a thief's confession"

Marina Tsvetaeva
from "On a Red Steed"

Michael Sottak
"By Water"

Me
"scattered in the wide night sky"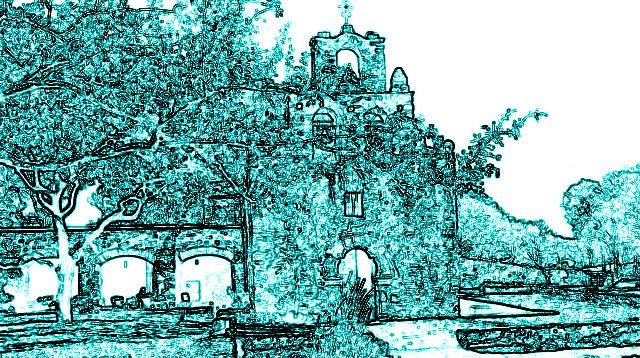 Juan Felipe Herrera is a very exciting poet, but his book Giraffe On Fire is a difficult source to use in "Here and Now." Individual pieces are usually long, and if they're short, they're connected to other short pieces, so it's hard to pull out a brief 200 or 300 words that are both coherent and reflective of the genius of his writing.

I do what I can, without going too long.

The book was published by the University of Arizona Press in 2001.



Ofelia in Manhattan, Circa 1943

Girl, you couldn't sport finer gabardine jacket
with Ofelia Robles going up to the sunrise service
on Easter Sunday at the Radio City Music Hall.
You see, everything was in the shape of a fancy guitar -
even the question mark by her telephone number
in my pocket calendar or the last note scribbled
on a napkin full of your philosophy.
It was all personality, black coffee, and music.
You were there, sister. Drinking post prohibition.
Even the most fancy accountant loved gospels
and occasionally visited the Methodist Broadway Temple.
I can just see it. I never forgot the staging
with that elegance and romance and rosewood:
so many notes curled in there, kind of velvety,
bows ties that you couldn't see, but
they were there, fluttering with a mysterious
sweetness at the center. That's when cousin
Tito played string bass; small, plump, hot-tempered,
polka-dot vest and Saturdays nothing
but congas with Ralph Gomez, the No. 2 man
because he always stuttered.

In the middle of Central Park,
I as the girl with the baggy corduroys doing a tango.
Me and Ofelia and her Portuguese accent.
She was the only real dancer at 40 degrees
north latitude, baby.

I wanted the war to end. Japan had to lose, right?
The Queen Mary was serving cocktails
and you had ten in small paper cups while
we were waiting in line. Look at the sea, you sang.
It was spitting up pure imagination and ambition.
Flashes as far as the eye could see. Take the Rockefeller Center
beyond ol' Sixth Avenue, for example.
Who lived there anyway?

I just wanted to love Ofelia on the rooftops.
Rum-colored bandannas. Our open shirt.
You could hear all the busboys gripes from up there.
Bad tips, the boss that didn't like you using the phone
in the back room. A few bashful tenor voices by the jukebox.

You were reading the New York Times in those days.
Pretty good English.

Going like this:
Oye, que tu, esto cosa estu caraja
and Mr. Pickett won't pay me as much because
I don't belong to the golf club; you know, like Wilfredo?
Everyone should live in an oyster bar, right?
that's my philosophy, sister. You used to say
that it was about purpose not just Wall Street.
That's when subways had class. And mink too.
All the women were wearing it. Ofelia looked like a doll
until Jorge, the janitor at the new Woolworth Building
told her the fur was a mutation. She gave me
some binoculars she had gotten at an auction.

Move your fingers and just like that
you could see everything. A thousand miles away, easy.
You could count all the electric peanuts in the sky.
Jesus, that's when I was still trying to get a job
working at the night cleaners. Girl,
you could even eat those sizzling candies
hanging over the park.

What about Sammy Hill,
the guy we used to box when we were kids?
He was pure muscle. Then, a fat badge.
One evening I saw him twirling his nightstick.
The guys used to grunt that he was the only black cop.
You had to be German or Polish, maybe Italian,
if you wanted to be a policeman. And that was it.
Sammy didn't like me teasing him about his floppy cap.
Man, it was just me and Ofelia. "Dizzy legs,"
I called her one night at the Rooster
listening to a little bit of Harlem royalty.
You went there, right? We were "dracula,"
the two of us, in a class by ourselves.
Girl, the clubs were hot. But, I had to move.

It happened so fast. One day I just couldn't
sell anymore of my bullfighter paintings on the street.
Nobody was buying them anymore.
Maybe something was going to happen.
All of a sudden nobody wanted bulls
and gallant lean men in shimmering bronze suits
on their walls. People started talking about
abstract portraits, squares and upside-down eyes.
How could you eat with that stuff over your head?

Things were changing, I guess. So,
I left. Just like that. It was always about leaving paintings
and some clothes and taking paintings and some clothes.
This time, I didn't know what to take. I am telling you.

I never saw Ofelia again.
Maybe she's still dancing out there.

She had a gift, you know. We said
we wouldn't write letters.
It couldn't work that way with us. It had to be pure chance.
A bird-of-paradise in a vase over a piano top, the way
Ella sang or Uncle Vince roughing you up
with his famous question: how's misery?

You said you could handle it. Just wait -
things were going to get a little better after the war.
You said someday you'd get in touch
and we'd joke about that saxophone
we put five dollars down on at the pawnshop.

I can still see the open case from here,
against the glass, a miniature city of mad sparkles,
so alive, I could step in there, dance to the music,
look sharp forever. It was our island, girl.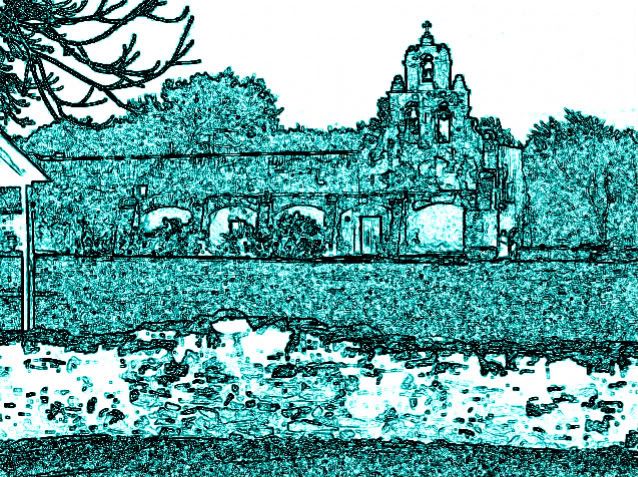 Here's a piece from a week or so ago, bemoaning (and possibly even explaining) the lack of profundity in my work.



Tootsie Roll Pops & Deathstars

i might be profound today
except
let's face it
i am to profound
as a Tootsie Roll Pop
is to a Star Wars Deathstar

while both round
we may be it is in different circles
we travel

the above, exactly the problem -
even when bemoaning my lack of profundity,
i can't resist throwing a little Yoda
into the mix

a helium balloon
should celebrate it lightness,
not seek
the weighty heft
of a Kant or Nietzsche
or even poor-old obscure
Johann Georg Rosenzweig
who no one ever heard of
but his mother,
several cousins, and the
boyfriend
nobody ever talks about

so
no profundity from me today

instead
i'll just go with the float,
satisfied
the only heights i'll achieve
will be strictly
at
mos
pheric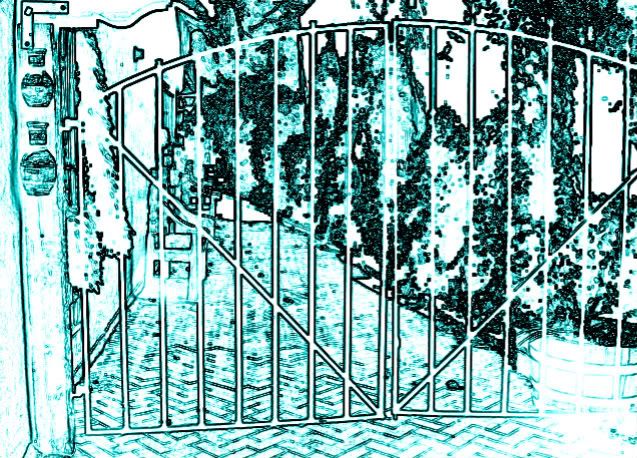 Here are two poems by performance poet Travis Watkins. The poems are from his book, My Fear is 4 U, published in 2006 by Layman Lyric Productions of Houston.



For Claude

I sing.
I sing for the un-named and chained.
And I sing for the un-brained who remain restrained.
It's strange how progress equates so less change
It's plain, some chains remain
I sing.
I sing for the uneducated, degraded and confiscated.
And I sing for those related to the hated who procreated
And created a people so created and elated
That hate has been deflated
I sing.
I sing for the jail-cell black as an oil-well
And I'll sing un-til, black men re-bel, and black men leave hell
And black men ring bells, of liberty and justice for all!
And it's not jus-us after all.
I sing.
I sing for the crack slanger and gang-banger
And I sing just to mask my anger for those strangers
That murder and endanger then point their fuckin' fingers
At society...that's just a cop-out to me
I sing.
I sing for the senseless odds stacked against us
And I sing for the cent-less who will stand relentless
"Though far outnumbered count us brave."
I sing this song for Claude McKay.
I sing.

Spring '04


My Voice

My fifth grade teacher said my voice carries.
My voice carries
My voice carries
My voice...
Carries

The prayers of my father, the love of my mother,
The strength of my people, the hope of my brother.
the hurt of the past, the dreams of the slaves,
The blood of their wounds, the tears of their graves.

My voice carries
My voice carries
My voice carries

The burden of truth, the threshold of pain,
The product of hate, the sting that remains.
The pursuit of many, the triumph of few.
The bullshit endured, the struggle they knew.

My voice carries
My voice carries
My voice carries
My voice...
Carries.

And my voice strains.

Fall '03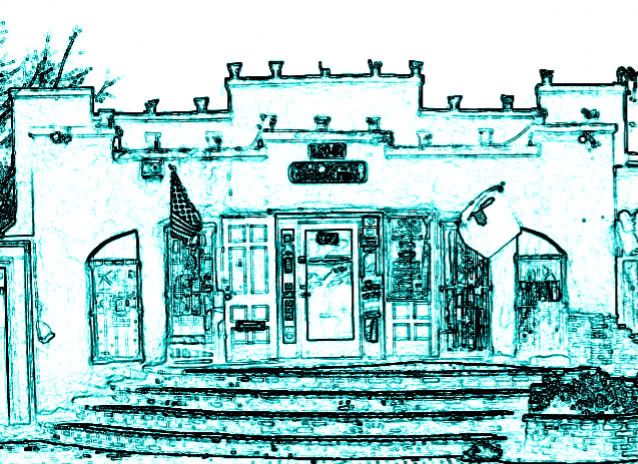 Shirley J. Walker describes herself as a native California Pisces who enjoys writing a diverse array of short stories and poems while eating banana pudding. Her work has appeared in several online and print literary journals. "My busy inner child keeps me young, and my creative juice drips on occasion," she says.

I found Shirley's poem on the Wild Poetry Forum and emailed her for permission to use it on "Here and Now."

Permission granted, so here it is, inspired, Shirley says, by a story from William Henry Lewis



Papa and Pine

Papa paused in the lumberyard
and sniffed. His rheumy eyes lit
like twin stars on a darkening sky.

Pine's down there, son.

Years back, Papa and me would sit
on the porch and sip lemonade
while he spoke of pine.

When rain pounds the ground,
you can smell those roots deep
in the earth, son. That wood has a way
with air and rich, black soil.

Papa had begun to look like that soil; as if
he was getting ready for it. Weathered
earth skin, wrapped in a faded plaid shirt.

I need eleven planks, son. Six for sides and bottom.
Two for ends. Two for the cover. One for bracing.

The buzz-saw pass of years had left sawdust
memories of when Papa stood like a cedar.
His hands, dark against the white wood, caressed
the grain with a practiced plane of wisdom.

Can't spend eternity smelling like a lunch box.
Pine smells better, son. Got finer grain, too.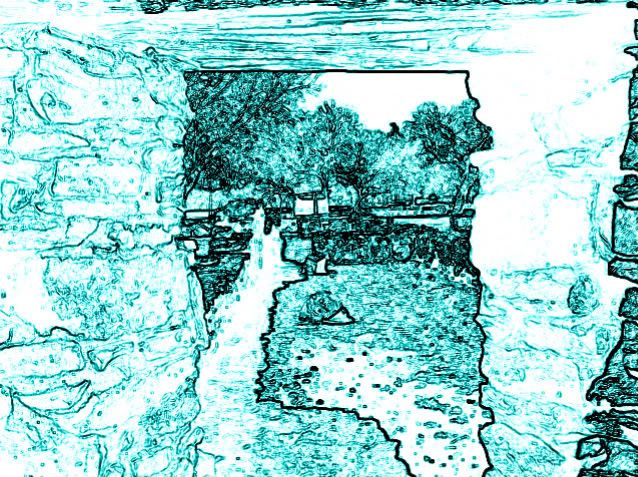 Here is more performance poetry, this from a much earlier source, Lawrence Ferlinghetti, from his book A Coney Island of the Mind, first published in 1958 by New Directions. The poem is one of seven in the book conceived, according to Ferlinghetti in a foreword, "specifically for jazz accompaniment and as such should be considered as spontaneously spoken 'oral message' rather than as poems written for the printed page. As a result of continued experimental reading with jazz, they are still in a state of change."

Well, that was then and this is now and what we have now is the printed page. And what we have on the printed page with Ferlinghetti is often very long (like this poem) or very eccentrically organized on the page. I like that, myself, but it is really a pain to transcribe for "Here and Now," which, unfortunately means there's lots of his stuff I really like but don't have time (as well as patience) to deal with here.



I Am Waiting

I am waiting for my case to come up
and I am waiting
for a rebirth of wonder
and I am waiting for someone
to really discover America
and wail
and I am waiting
for the discovery
of a new symbolic western frontier
and I am waiting
for the American Eagle
to really spread its wings
and straighten up and fly right
and I am waiting
for the Age of Anxiety
to drop dead
and I am waiting
for the war to be fought
which will make the world safe
for anarchy
and I am waiting
for the final withering away
of all governments
and I am perpetually awaiting
a rebirth of wonder

I am waiting for the Second Coming
and I am waiting
for a religious revival
to sweep thru the state of Arizona
and I am waiting
for the Grapes of Wrath to be stored
and I am waiting
for them to prove
that God is really American
and I am seriously waiting
for Billy Graham and Elvis Presley
to exchange roles seriously
and I am waiting
to see God on television
piped onto church altars
if only they can find
the right channel
to tune in on
and I am waiting
for the Last Supper to be served again
with a strange new appetizer
and I am perpetually awaiting
a rebirth of wonder

I am waiting for my number to be called
and I am waiting
for the living end
and I am waiting
for dad to come home
his pockets full
of irradiated silver dollars
and I am waiting
for the atomic tests to end
and I am waiting happily
for things to get much worse
before they improve
and I am waiting
for the Salvation Army to take over
and I am waiting
for the human crowd
to wander off a cliff somewhere
clutching its atomic umbrella
and I am waiting
for Ike to act
and I am waiting
for the meek to be blessed
and inherit the earth
without taxes
and I am waiting
for forests and animals
to reclaim the earth as theirs
and I am waiting
for a way to be devised
to destroy all nationalisms
without killing anybody
and I am waiting
for linnets and planets to fall like rain
and I am waiting for lovers and weepers
to lie down together again
in a new rebirth of wonder

I am waiting for the Great Divide to be crossed
and I am anxiously waiting
for the secret of eternal life to be discovered
by an obscure general practitioner
and save me forever from certain death
and I am waiting
for life to begin
and I am waiting
for the storms of life
to be over
and I am waiting
to set sail for happiness
and I am waiting
for a reconstructed Mayflower
to reach America
with its picture story and tv rights
sold in advance to the natives
and I am waiting
for the lost music to sound again
in the Lost Continent
in a new rebirth of wonder

I am waiting for the day
that maketh all things clear
and I am waiting
for Ole Man River
to just stop rolling along
past the country clubs
and I am waiting
for the deepest South
to stop Reconstructing itself
in its own image
and I am waiting
for a sweet desegregated chariot
to swing low
and carry me back to Ole Virginie
and I am waiting
Ole Virginie to discover
just why Darkies are born
and I am waiting
for God to lookout
from Lookout Mountain
and see the Ode to the Confederate Dead
as a real farce
and I am awaiting retribution
for what America did
to Tom Sawyer
and I am perpetually awaiting
a rebirth of wonder

I am waiting for Tom Swift to grow up
and I am waiting
for the American Boy
to takeoff Beauty's clothes
and get on top of her
and I am waiting
for Alice in Wonderland
to retransmit to me
her total dream of innocence
and I am waiting
for Childe Roland to come
to the final darkest tower
and I am waiting
for Aphrodite
to grow live arms
at a final disarmament conference
in a new rebirth of wonder

I am waiting
to get some intimations
of immortality
by recollecting my early childhood
and I am waiting
for the green mornings to come again
youth's dumb green fields come back again
and I am waiting
for some strains of unpremeditated art
to shake my typewriter
and I am waiting to write
the great indelible poem
and I am waiting
for the last long careless rapture
and I am perpetually waiting
for the fleeing lovers on the Grecian Urn
to catch each other up at last
and embrace and I am waiting
perpetually and forever
a renaissance of wonder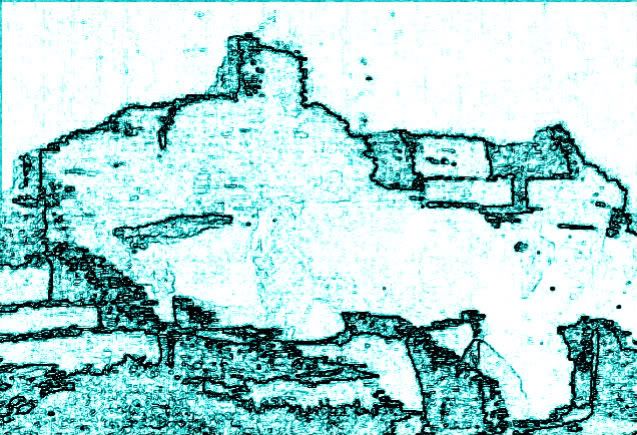 I'm a tough guy; I can put up with a lot. But one thing just goes too far.



that i cannot abide

cut
all my hair off
about a month ago
and now, when i glance at a mirror
as i pass
and take in the short gray hair,
i see
just another old man passing

a most respectable looking old man

old is ok -
it is a biological fact
i am happy to live with,
with luck, for
many many
years to
come

but
respectable?

that i just
cannot
abide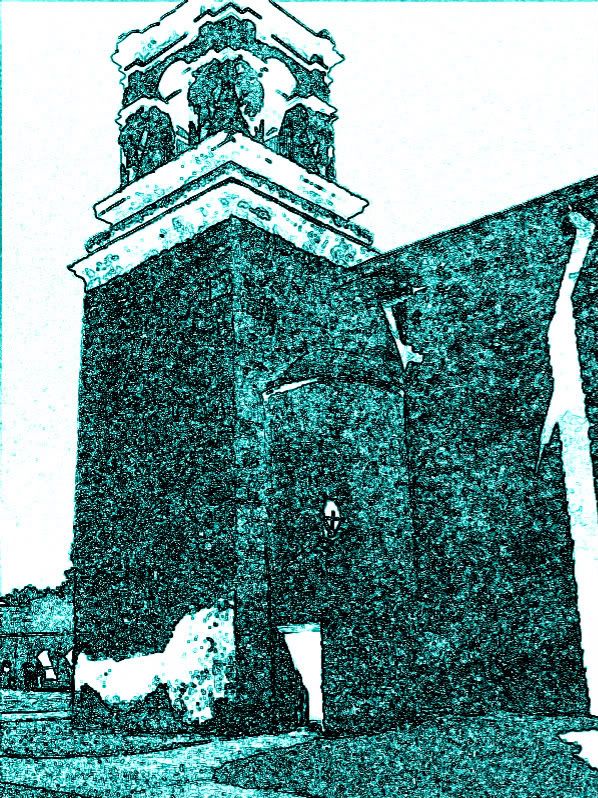 My next poems are by Indian poet Sudeep Sen, from his book Postmarked India, published by HarperCollins in 1997. Actually, calling him an "Indian poet" is unduly restrictive. While it is true he is from India, he is truly a world poet, at home and writing just about anywhere.

The book, signed by the poet with personal note, illustrates something I've noticed over the past several years as I've been buying poetry books from used book stores. The thing I've noticed is the large number of poetry books signed by their authors. This reflects two things, I suspect. First, it's a demonstration of the limited press runs of most books of poetry, as well as the works poets have to do to sell their book once it's written and published.



Remembering Hiroshima Tonight

It is full moon in August
the origami garlands surrounding the park

glitter as the stars, plutonium-twinkle,
remember the fall-out of that sky.

Tonight everyone walks around the solemn arcades
where lovers were once supposed to be.

In the distance the crown of Mount Fuji sits, clear
on the icy clouds, frozen in time with wisdom.

Suddenly the clouds detonate, and all the petals,
translucent, wet, coalesce: a blossoming mushroom,

peeling softly in a huge slow motion.
But that's only a dream.

Tonight, real flowers are blooming
in the ancient Japanese moonlight.


One Moonlight December Night

you came knocking at my door,
I took my time to open.
When I did,
there was just a silk scarf,
frayed, half-stuck in the latch.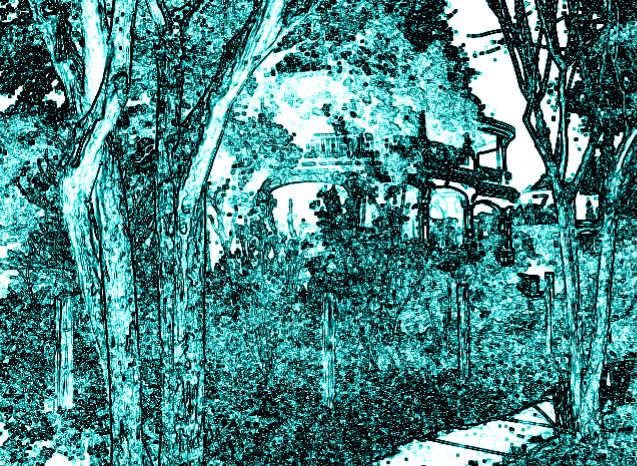 Next I have a couple of pieces by our friend from Kansas, Robert McManes.



bangs were popular once

twilight never gleams
moon beams shake and shimmer
tumble to the ground
rattle off rocks
bounce off trees
and manmade junk
piles and piles
old tuna fish cans

this is our legacy

we tremble
shake and roll
half life ideas
and take the next
exit (insert here)
knowing nothing
is ever free

and this is
e-z

these are the times
mimes and rhymes
volumes of words
spoken and broken
red and read

the book of books
the dead of dead
page after page
grave after grave
it's all relevant

vagabonds of civilizations
limping into tomorrow
battered but never bettered
a rhapsody unchanged

and one day it ends
with or without
the bang


total absolution

the old adding machine
rests in a dusty corner
and dreams of tabulations
where cybernetic meadows
grow wires while high-speed computers
live together in programming harmony
with less fortunate technology
like pure rain water
falling from a clear sky

it likes to think
of great electronic forests
full of plastic based pines
and sophisticated semiconductors
where analog machines roll peacefully
past third generation super computers
that hums in deep caged meditation
as if they were sleeping lions
in a far flung metropolitan zoo

and the little machine dreams
its big dreams unaware
that being obsolete
is the final tenement
of absolute absolution

in plug we believe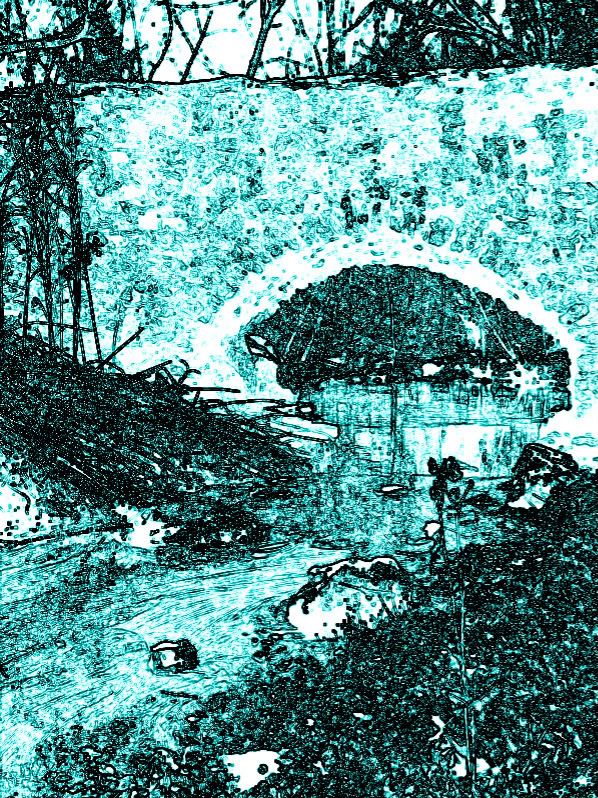 Born in 1921 in New York City, Richard Wilbur was appointed the sixth Poet Laureate Consultant in Poetry to the Library of Congress in 1987. He received the Pulitzer Prize for Poetry twice, in 1957 and in 1989.

The following poem is from his book Collected Poems, 1943-2004, published by Harcourt, Inc. in 2004.



Piccola Commedia

He is no one I really know,
The sun-charred, gaunt young man
By the highway's edge in Kansas
Thirty-odd years ago.

On a tourist-cabin verandah
Two middle-aged women sat;
One, in a white dress, fat,
With a rattling glass in her hand,

Called "Son, don't you feel the heat?
Get up here into the shade."
Like a good boy, I obeyed,
And was given a crate for a seat

And an Orange Crush and gin.
"This state," she said, "is hell."
Her thin friend crackled, "Well, dear,
You've gotta fight sin with sin."

"No harm in a drink; my stars!"
Said the fat one, jerking her head.
"And I'll take no lip from Ed,
Him with his damn cigars."

Laughter. A combine whined
On past, and dry grass bent
In the backwash; liquor went
Like an ice-pick in my mind.

Beneath her skirt I spied
Two sea sea-cows on a floe.
"Go talk to Mary Jo, son,
She's reading a book inside."

As I gangled in at the door
A pink girl, curled in a chair,
Looked up with an ingenue stare.
Screenland lay on the floor.

Amazed by her starlet's pout
And the way her eyebrows arched,
I felt both drowned and parched.
Desire leapt up like a trout.

"Hello," she said, and her gum
Gave a calculating crack.
At once from the lightless back
Of the room came the grumble

Of someone heaving from bed,
A Zippo's click and flare,
Then, more and more apparent,
The shuffling form of ED,

Who neither looked nor spoke
But moved in profile by,
Blinking one gelid eye
In his elected smoke.

This is something I've never told,
And some of it I forget.
But the heat! I can feel it yet,
And that conniving cold.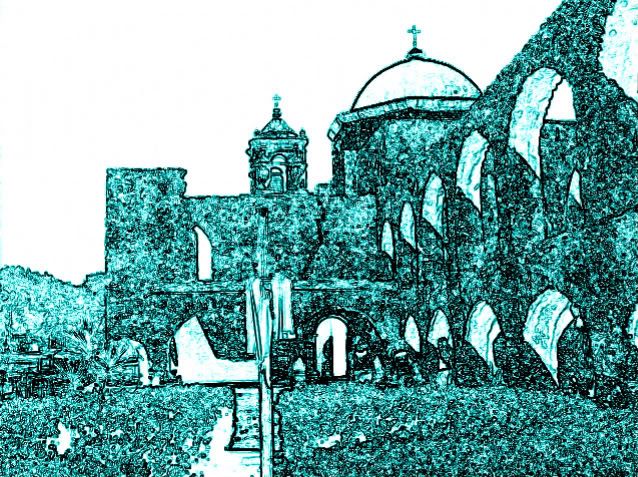 ?



I lie.

It comes with the territory, part of the writerly lot.

And, sometimes I tell the truth, doing the best I can to make it so you can't tell the difference.



mysterious

we are mysteries
to us

you're a mystery
to me

and i'm just as mysterious
to you

and that's the way
it's best for us to be

how much of the stories i tell
is true

and how much
is false

made up for my amusement
and maybe yours

you'll never know
and i'll never tell

cause ofttimes
i don't even know myself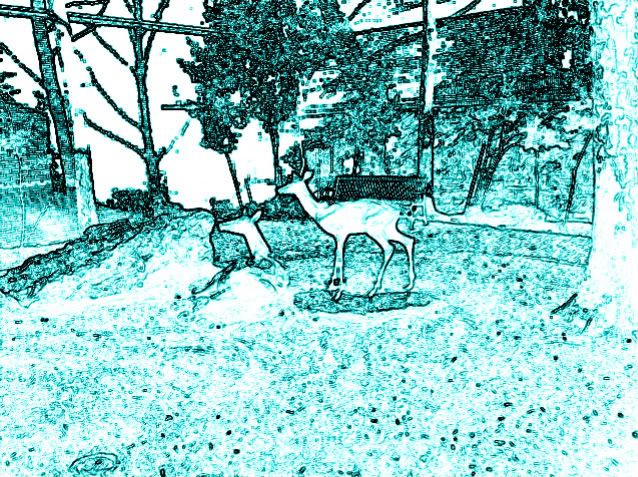 Elizabeth Seydel Morgan is currently The Louis D. Rubin Writer-in-Residence at Hollins University for 2007, Morgan lives in Richmond, Virginia. She is author of four books of poetry.

The next two poems are from her earliest book Parties, published by Louisiana State University Press in 1988. I have also used poems in "Here and Now" from a later book, The Governor of Desire, also by Louisiana State University Press.



Safeway

This world is category. Raw meat
In slick clear film does not insinuate
Its bloody fresh into meringue-topped sweet
Potato pie. Dark been and mild don't mate
In this geometry. The Safeway's grid
Defines my need: aisle B the bread, white wine
On C, detergent stacked to pyramid.
The orange and onion never cross the line.
So how come this crippled child bisects my path?
Careens his wheelchair, jerks his body. Why
Does he cock his heavy head at me and laugh
With such strange glee? I can't meet his eye.
I came to this sane place to be alone,
To choose my food, to buy it, to go home.


May Tenth

Ten on May tenth,
you think it's fine:
two numbers in your age
till you're a hundred.

You've learned to flip
your silky hair in such a way
your unsure eyes don't show.
Your unruly arms and legs
most often seem askew,
but you can still curl up
like a touched caterpillar
and suck your thumb.

Ten years ago this hour
you uncurled from me.
Weak and silly from ether and relief,
I took you
into the crook of my arm,
felt the rush of blood
that cleared the blurring gas.

Satisfied,
I kissed the spot on your bare head
that throbbed.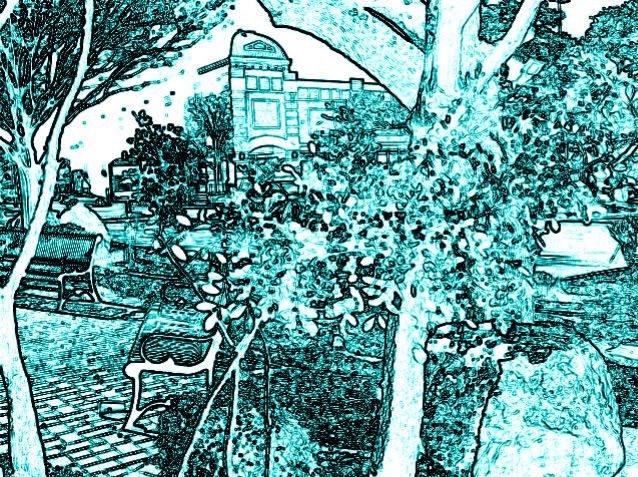 Next, a poem from our friend Mick Moss. Mick is a 54-year-old poet from Liverpool, England.



Nature

The young male sits and watches
learning from the older males
how best to make a kill
the group lies in wait
sometimes for hours
in the shade
hidden from the harsh sun
and their prey
in silence
saving up adrenaline
for when the time comes
nerves tense
eyes focused
waiting.......

NOW

An echo ricochets around the square
and another Palestinian stone thrower
bites the dust.

Human nature.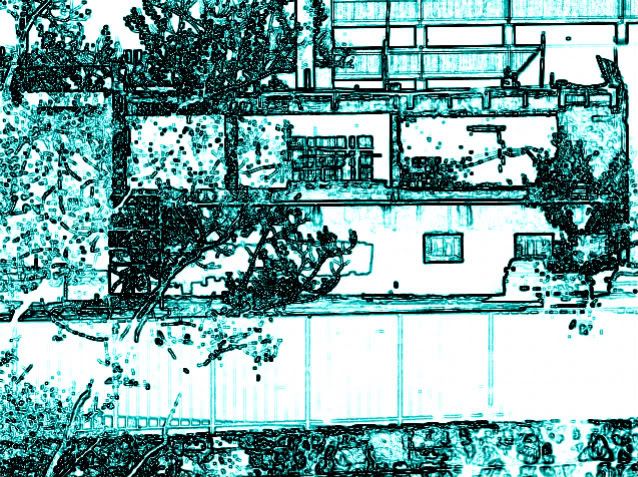 The next three poems are by David Lehman, from his book The Daily Mirror, A Journal in Poetry, published by Simon & Schuster's Scribner Poetry imprint in 2000.

Lehman is on the core faculty of the graduate writing programs at Bennington College and The New School. His editor of the Best American Poetry series and published numerous collections of his own work.

His "journal in poetry" approach in this book gives me great encouragement for my own poem-a-day efforts.

For this week, I just picked three days at random from the middle of the book.



April 26

When my father
said mein Fehler
I thought it meant
"I'm a failure"
which was my error
which is what
mein Fehler means
in German which
is what my parents
spoke at home


April 27 Or 28

As Hamlet would have said
if he had lived through
the russian revolution and
his author had written in Russian,
"To live a life is not to cross
a field." I think I see what he
means, or would have meant,
by that line so hard to translate,
yet I wouldn't underestimate
the difficulty of crossing a field,
a snow-covered expanse, say,
wide as the Steppes, that no
footprints have defaced, so that,
staring at it, you feel like
a writer facing a blank page,
and the trees may be full of rifles,
and the whole reason for crossing
the field escapes you now that
you have reached its edge,
and the rumor of a castle
on a high hill in the distance
is almost certain to turn out false.


April 29

God bless Wellbutrin
I see the market's down
a hundred and forty points
but I don't care I know
it will go up again tomorrow
thanks to the Dead Cat Bounce
as "the Street" terms it
still I refuse to invest in El Nino
by buying soybean futures
on the Chicago Options Exchange
I'd rather phone Joe who answers,
"You have reached WJOE,
all Joe Lehman, all the time,"
as for the guy who reviewed Jim
Tate's book and called it "almost
Victorian in its piety," I got news
for you, buddy, not even the Victorians
were Victorian in their piety have you
ever read "In Memoriam" or "Dover Beach"
well, have you, punk?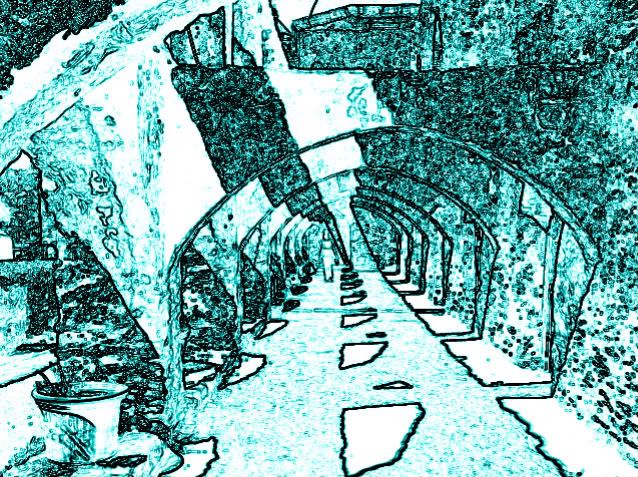 Here's a little story on where guilt can take you.



a thief's confession

Borders,
deciding there aren't
enough of us early birds
to justify lights and payroll,
has changed its opening time
from 9 to 10 a.m.
making me, again,
the wandering poet, looking
for a perch to begin the day

i found this place
this morning,
a pastry shop and cafe,
lots of room,
free wifi,
and accessible electric plugs
and i'd be pretty happy with it
except it's way the hell out on
what last year
would have been called the far-northside,
now, the way the city keeps growing north
into the hills, i guess you'd call it the not-so-far
northside, soon to be next year the north southside

so i probably won't be back, even though,
i like the place, first, because it's so damn far,
and second, because i can remember not so long ago
when this was wooded hills
and pastures so i sit here with my latte
and my little laptop feeling a tad guilty,
because, like,
somewhere, there is a homeless cow
whose ancestral grazing land
i have subsumed
for a poem i doubt the cow
would consider worth the loss

best
i return downtown
where cow's memories of grazing
by the flowing green river
are lost in the dusty annals of time
and the harm i do
is erased
because theft is no long thievery
when the time of stealing is
forgotten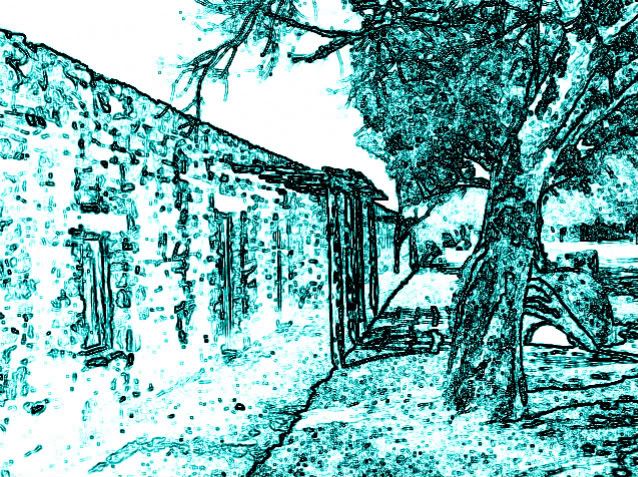 Marina Tsvetaeva was born in Moscow in 1892. Her first volume of poetry was published when she was only 18 years old and it attracted notice from some of the most important critics and poets in Russia. Twelve years late, she went into exile in Paris because of the Revolution and became one of the leading writers of the emigre community. She returned to the Soviet Union in 1939. Her husband was arrested and executed shortly thereafter. She committed suicide in 1941 in a small town to which she had been evacuated at the beginning of World War II.

The next poem is from Poem of the End a collection of her work translated by Nina Kossman and published in 2004 by Ardis Publishers. It is a bilingual book with the original Russian and the English translation on facing pages.

Following are concluding passages from On a Red Steed, a poem too long to use here in its entirety. I don't know that sense can be made of such a partial transcript, but it does give a good indication of the fierceness of Tsvetaeva's writing.



I spur on; behind me -
the whole horde of winds.
In the choir-loft the thunder of hooves
Has not yet died down.

Like the rumble of Requiem,
The snowstorm revives.
the altar's upended. - Empty!
Vanished into the earth.

Weep, wail, wail!
Snowstorm, rage on!
The horse's foam dims
the radiance of chasubles.

The dome is trembling. Fall,
Hosts of might and glory.
And the body falls, its arms
Spread-eagled, like cross.

_____

The rays of the icon-lamps
Scatter like great rainbows.
- Receive me, thou pure and sweet,
Crucified for us.

This - your feast, o jealous palm:
Receive this flame.
But who is that horseman from on high,
And what is that steed?

His armor is like the sun...
His flight, steep...
Onto my chest he places
His horse's hoof.

_____

Is that thunder in the cranium - or
A crowbar to the skull! - People! - People!
Grinding the dry pillow with my brow,
To say, for the first time. He loves me not!

Loves me not! - I need no woman's tresses!
Loves me not! - I need no red beads!
Loves me not! - I will mount my steed!
Loves me not! - And rise up to - the sky!

Ancestral spirit, shake off your chains!
Rattle the primeval pines!
Ancestral spirit, Aeolus!
Tousle my golden mane.

Leading my regiments, on a white steed,
With a silvery thunder of hooves - forward!
We shall see how he does in battle,
That braggart on the red steed.

The sky has broken. A good sign:
Dawn bloodies my helmet!
soldiers! It is one step from here to heaven:
By the law of the grain you go - into the ground!

Forward! - Over the trench! - Fallen?
Next row - Over the trench! - Fallen?
Again - Over the trench! - Is that
Dawn on the snow-white armor? Blood?

Soldiers! What enemy are we fighting?
A burning chill invades my breasts.
And piercing, piercing my heart like a lance,
A ray of light

_____

He whispers: "I wanted you like this."
and rumbles: "I chose you like this,
Child of my passion - sister - brother -
My bride in armor of ice.

Mine and no other's - forever."
I, rising my arms: "Light."
"You shall be no other's. You swear this?"
I, stanching my wound: "Yes."

_____

No muse, no Muse - not the frail ties
Of kinship - No, not your bonds,
O friendship! That was no woman's hand - a fierce one
Drew this knot tight
Around me.

A terrifying union, I lie
In the trench's darkness - while the dawn rises
Oh, who suspended these
Two weightless wings
On my shoulders?

A silent spy
Of living storms
I lie - and I watch
Shadows.

Until I'm whirled
Off into the blue
On the red steed
Be my genius!

Moscow, 1921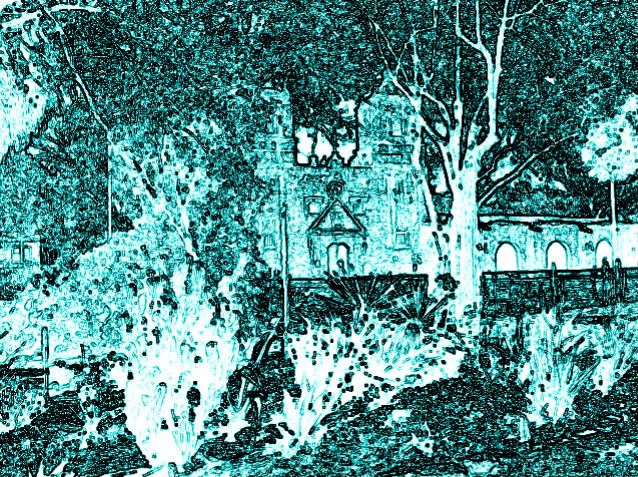 Here's a poem our friend Michael Sottak. Michael tells it about as straight as you're ever going to get it.



By Water

we slip then
you and i...
to places unseen
periwinkle death...
in pools left by tide
rocks of the Sakonnet
burned into wind

you'll grow stronger
with this breath
like wind might measure
circumstance...

Elephant Rock withstood it all
chiseled like i might understand

out there where all
lives or dies

your panties left
in crushed oysters...

i went back
for the scent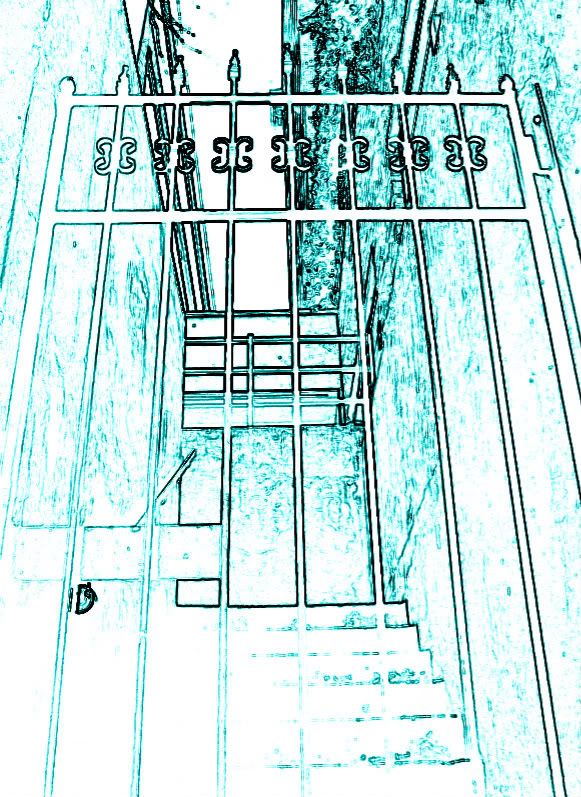 I was born and will always be a science fiction nerd, even though I rarely read it anymore.

Which reminds me that I should note in passing that Philip Jose Farmer, one of the great science writers, died recently. His was one of the names I look for and, unfortunately, one of too many names that can't be found on the bookstore shelves anymore.



scattered in the wide night sky

scattered
in the wide night sky
are pinpoints of light
bringing star-heat
to worlds like our own

biological stews
pining the universal spark
on some
and on others
life at its most simple
is cradled,
protected from the cosmic storms,
and on a relative few
creatures who strive
and dream,
like you and
i

i
know this
like some people
know God, such knowledge
a product of longing
in the lonely bright
for a companion
worthy
of our best nature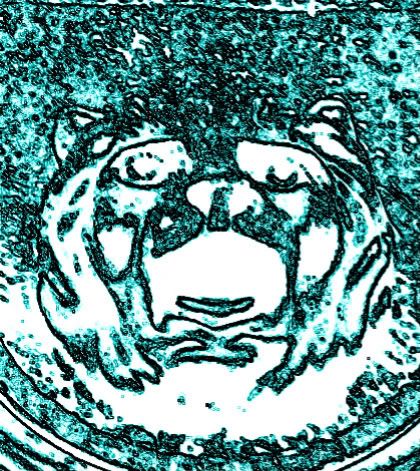 That's it, folks. See you next week.

In the meantime, remember, all of the material in this blog remains the property of its creators. The blog itself was produced by and is the property of me...allen itz.