Black Hats & White Nights
Friday, March 20, 2009

IV.3.3.




So here's who we get to share a ride with this week.



Ku Sang
"Addition to Exodus"
"Homeward journey"
"Eros III"
"Eros IV"

Me
"i watch as the hills are leveled"

Brigit Pegeen Kelly
"Song"

Barbara Moore
"Bukowski"

Marvin Bell
"A Lesson from the Corps"

Me
"a fog over the Capitol"

Pat Mora
"Mango Juice"

Dan Flore
"the ocean's name"
"observation at Sun Chins"
"the conscious scalpels"

Wendy Cope
"On Finding an Old Photograph"
"Tich Miller"
"At 3 a.m."

Me
"those whip-thin guys"

Greg Nagan
from "The Illiad" (for readers with a short attention span)

Dan Cuddy
"Rhino Virus Poem (Wear a Mask if You Enter)"

Me
"smile for me"

Charles Bukowski
"Bruckner"
"smiling, shining, singing"

Cliff Keller
"Scuttle"

Me
"swing batter batter swing"











I start this week with poems from Korean poet, journalist, essayist and playwright, Ku Sang, from his book Wastelands of Fire published by Forest Books in 1989.

Ku Sang was born in Seoul in 1919 but grew up in what is now North Korea. After studying in Japan, he returned to Korea to work as a journalist. He fled to South Korea during the Korean War and worked there for many years as a journalist for one of the major Korean newspapers. Persecuted by both North and South Korea during the course of his life, he was imprisoned in the 1950's in South Korea for essays on the Corruption of Power. Ku Sang died in 2004.

The poems in Wastelands of Fire were translated by Anthony Teague.



Addition to Exodus

You know, in those days too they made
a golden calf and worshipped it.

Trust, sincerity of love,
such basic necessities of existence,
thrown aside like old sticks or worn-out boots,
they became beasts,
fighting one another, simply wearing human masks.

The world, with Aaron's hoards in charge,
became a place of submissiveness.

But even then there were people
trusting, waiting for Moses to come down from Sinai,
simply, in solitude.

Ah, Canaan,
flowing with milk and honey!
Ah, far off and how hard to reach.


Homeward journey

On board Gemini 6,
the rendezvous completed,
on the way back down,
just as in the evening
farmers return homeward
riding an oxen
and playing willow flutes,

eating one mouthful less of steak
(to reduce his weight)
then pulling out the harmonica
hidden in an arm pocket
and making music, oomp-pa-pa,
eager to be home with wife and kids,
he sailed back down earthwards


(I've used the first two poems in his "Eros" series some time ago. Here are the third and fourth poems in the series.


Eros III

I draw in empty space.

That face,
that voice,
that smile,
those thighs,
but that love
cannot be drawn.

Things drawn in the heart
may not be given form.


Eros IV

With the same hand
that caressed her naked body
I stroke my grey beard.

Passion faded into pale silver...

That loving, riding the bucket,
has been drawn up to the heavens.
Henceforth, all those times and places
are one with Eternity.









I'm shocked by what I see sometimes when I forget to not pay attention to what's going on in the hills around my city. Brings out the little eco-nerd in me.



i watch as the hills are leveled

i watch
as the hills are leveled,
the earth ripped
and torn,
trees pulled from the ground
and burned,
deer and skunk and raccoon
and all the birds
and other woodland creatures
driven
to lands that cannot
sustain them

all that remains
covered
in black-tar asphalt
that blocks
rain from its underground
reservoirs,
runs it off instead
to desalinate
the bays and estuaries
that give home and life
to denizens
of the salty marsh
lagunas -
all the balances
unbalanced
by the excess
of our clumsy hands

i see
and i am left only
with sadness
too deep
for any words
i can find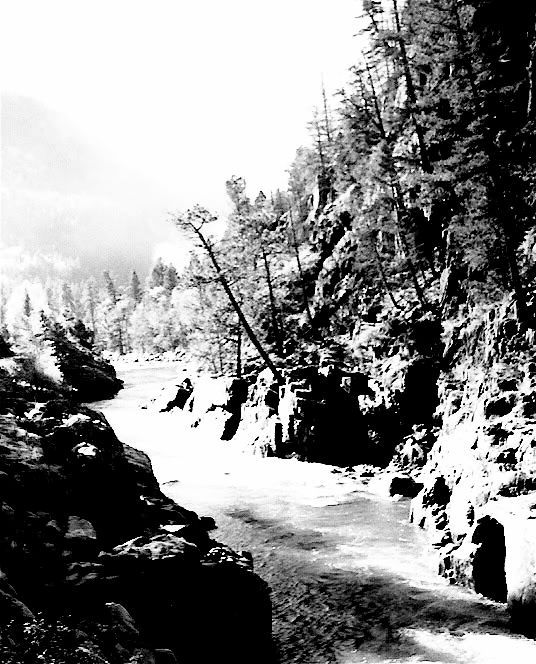 Brigit Pegeen Kelly was born in Palo Alto, California, in 1951.

Her first collection of poems, To The Place of Trumpets, was selected by James Merrill for the Yale Series of Younger Poets. Song, which followed in 1995, was the Lamont Poetry Selection of the Academy of American Poets. Her third collection, The Orchard, was a finalist for the Pulitzer Prize in Poetry, the Los Angeles Times Book Award in Poetry, and the National Book Circle Critics Award in Poetry.

She has taught at the University of California at Irvine, Purdue University, and Warren Wilson College, as well as numerous writers' conferences in the United States and Ireland. In 2002 the University of Illinois awarded her both humanities and campus-wide awards for excellence in teaching. She is currently a professor of English at the University of Illinois, Urbana-Champaign.

The next poem is the title poem from her book Song.



Song

Listen: there was a goat's head hanging by ropes in a tree.
All night it hung there and sang. And those who heard it
Felt a hurt in their ears and thought they were hearing
The song of a night bird. They sat up in their beds, and then
They lay back down again. In the night wind, the goat's head
Swayed back and forth , and from far off it shone faintly
The way the moonlight shone on the train track miles away
Beside which the goat's headless body lay. Some boys
Had hacked its head off. It was harder work than they had imagined.
The goat cried like a man and struggled hard. But they
Finished the job. They hung the bleeding head by the school
And then ran off into the darkness that seems to hide everything.
The head hung in the tree. The body lay by the tracks.
The head called the body. The body to the head.
they missed each other. The missing grew large between them.
Until it pulled the heart right out of the body, until
The drawn heart flew toward the head, flew as a bird flies
Back to its cage and the familiar perch from which it trills.
Then the heart sang in the head, softly at first and then louder,
Sang long and low until the morning light came up over
The school and over the tree, and then the singing stopped...
The goat had belonged to a small girl. She named
The goat Broken Thorn Sweet Blackberry, named it after
The night's bush of stars, because the goat's silky hair
Was dark as well water, because it had eyes like wild fruit.
The girl lived near a high railroad track. At night
She heard the trains passing, the sweet sound of the train's horn
Pouring softly over her bed, and each morning she woke
To give the bleating goat his pail of warm milk. She sang
Him songs about girls with ropes and cooks in boats.
She brushed him with a stiff brush. She dreamed daily
That he grew bigger, and he did. She thought her dreaming
Made it so. But one night the girl didn't hear the train's horn,
And the next morning she woke to an empty yard. The goat
Was gone. Everything looked strange. It was as if a storm
Had passed through while she slept, wind and stones, rain
Stripping he branches of fruit. She knew that someone
Had stolen the goat and that he had come to harm. She called
To him. All morning and into the afternoon, she called
And called. She walked and walked. In her chest a bad feeling
Like the feeling of the stones gouging the soft undersides
Of her bare feet. Then somebody found the goat's body
By the high tracks, the files already filling their soft bottles
At the goat's torn neck. Then somebody found the head
Hanging in a tree by the school. They hurried to take
These things away so that the girl would not see them.
They hurried to raise money to buy the girl another goat.
The hurried to find the boys who had done this, to hear
Them say it was a joke, a joke, it was nothing, but a joke...
But listen: here is the point. The boys thought to have
Their fun and be done with it. It was harder work than they
Had imagined, the silly sacrifice, but they finished the job,
Whistling as they washed their large hands in the dark.
What they didn't know was that the goat's head was already
Singing behind them in the tree. What they didn't know
Was that the goat's head would go on singing, just for them,
Long after the ropes were down, and that they would learn to listen,
Pail after pail, stroke after patient stroke. They would
Wake in the night thinking they heard the wind in the trees
Or a night bird, but their hearts beating harder. There
Would be a whistle, a hum, a high murmur, and, at last a song,
The low song a lost boy sings remembering his mother's call.
Not a cruel song, no, no, not cruel at all. This song,
It is sweet. It is sweet. The heart dies of this sweetness.









This week we have a new friend of "Here and Now," Barbara Moore, making her first appearance. She, like me, is a big fan of Charles Bukowski and it was her poem on Facebook that caused me to contact her.

Barbara, born in Danville Virginia in 1948, describes herself as an almost native New Yorker. She earned a B.A. from Hofstra University., majoring in English, and an M.S.W. from Fordham. She has been a research assistant at Reader's Digest as well as a substance abuse counselor at Long Island College
Hospital. Now writing full-time, Barbara is awaiting publication in a
Goldfish Press anthology.

Here's Barbara's poem.



Bukowski

I see Bukowski everywhere
Pissing against the wall
In the alleyway
Pissing off the vegetable vendor
Lifting fresh parsley to his nose
With dirty finger-nailed hands
Inhaling deeply; never buying

Weaving his way down the avenue
Cursing the bicycle riders
Whistling at the one-legged woman
In the sexy red dress
Sprawled on the sidewalk
Beside an orange cat
On a rhinestone leash

I see him in the post office
In mock-like slow motion
Saluting the clock at noon
Leaving a customer open-mouthed
Transaction incomplete
Hurrying to the lukewarm beer
Stashed in his third-hand car

I see Bukowski at the bar
Sometimes Jane is with him
But mostly he's alone
Observing his reflection
In the mirrored glass
Looking for a fight
Or a temporary friend

I see him at the track
White-knuckling his losses
Anesthetizing his sorrow
With baby sips of beer
As he finds the words
And the lines flow
And a poem is born.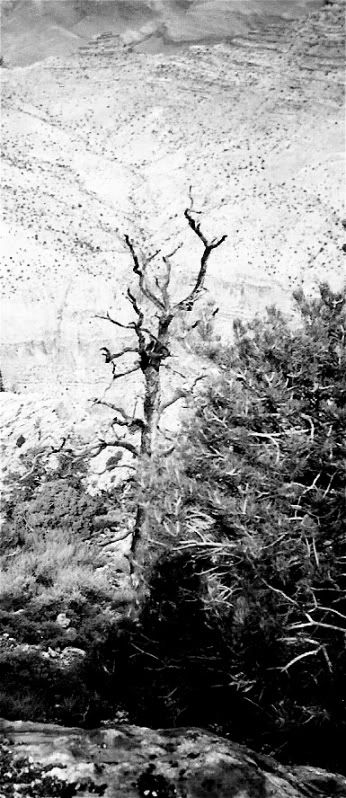 Marvin Bell is a 65 year old veteran of service in the United States Army. He is now a professor at the University of Iowa and Poet Laureate of the State of Iowa.

His poem is from the anthology, Poets Against the War, published by Thunder Mouth Press in 2003. Poems in the book were selected from the "Poets Against the War" website, which included several of my poems. None of them are in the book.

In my own mind, I emphasize the "the" in Poets Against the War, being not against all war as a matter of the pratical business of survival in a world of aggressive evil and ambition, but specifically against one of the two wars our men and women are currently fighting. I'm pleased that the one I'm against is winding down, while, at the same time, concerned that the one in Afghanistan I consider just and necessary may be lost due to lack of attention and support by the previous American administration, distracted as they were by the other war, the foolish war, they began on their own.

But whatever the political consideration, it is good to be reminded by poets like Bell of the awful, awful things we do to each other and ourselves in every war, whether just or unjust, necessary or the blunder of foolish leaders. It all bleeds the same.



A Lesson from the Corps

When you find the body, it has cauliflower ears.
It stinks of dead worms, the blood crumbles
between your fingers.
When you find the body, the sleeves of the combat
fatigues are in shreds.
Its face is puce, its torso black and blue, its
guts purple, but the teeth still gleam, and
the bones will shine when cleaned.
Your saliva congeals, you taste dried paste.
Later you may feel shame for noticing the colors
or hating the smell.
You were schooled to do this.
To yank the dog tag of with a snap.
You were trained not to answer back to the
silence.
There is a hiss as you compel the metal tag
between the teeth.

This day may become a whiteout, a glare, a deficit
in memory.
A place too barren even for a shriek.
A picture that didn't develop, just a clear
negative.
For nothing recorded the thump of the bullet as it
hit, nor the webbing wet inside his helmet
liner, nor the echoing within the helmet
itself.
But you may think you remember the shudder you
didn't see when he died.
You may imagine the last word, the mouth before
the lingering stare.
The machinery of his broken chest may appear in
dreams.
You may see the eyes, and hear the last expulsion
of air.
He is the vault now for your questions to God.
Only the dead can tell you the distance from here
to there.









I wrote this while on an overnight visit to Austin last week.



fog over the Capitol

from my hotel balcony
i can see the haze settling
in over downtown,
the Capitol dome already
lost to it's gray cloud

fog
over the Capitol,
what a metaphor
for this time that is -

the Legislature
is in session, a threat
to the wealth and security
of the state that comes up
every two years - reading
the morning paper, it is tempting
to think of how much better we'd be
if they went into session
only every four or six years
instead of the constitution's current
requirement for biannual meetings

i knew a lot of these people
during my professional career
and it always puzzled me
how intelligent, competent, well-meaning
people could turn into a blithering mob
the minute they walked through the doors
of the Capitol's legislative chambers, like
victims of some kind of mind-scramble-death-ray
that zapped them
as they passed the Austin city limit sign

D is here on business
with these same woolyknobs,
and i just tagged along for the ride
and a chance to have dinner
with Chris last night
and maybe a drive around the city today,
revisiting old haunts from when i lived here

traffic
on I-35
down below my balcony
is roaring past,
a good thing, since most often
traffic this time of morning
is at a dead stop,
40,000 UT students
and about the same number
of state bureaucrats
all headed downtown,
the center of all things that are
as seen by the ants in the ant pile

and the usual other visitors,
lobbyist,
for sure, with the lege in session
you can hardly swing a stick in a circle
without hitting a dozen lobbyist
and assorted other pleaders of some
very special, just ask, they'll tell you, interest,
and the regular old tourist
come to watch the circus under the golden dome,
and kids from all over the state
getting their, god help us, civics lessons,
here in the sweaty fist of our hit and run governance
and others,
like the thousands of high school kids
in town today
for some kind of future business professionals
type event,
most of them lodging,
from the sound of it last night,
right down the hall from me
here on the fourteenth floor

the city is full of people trying
to do good things,
most without a clue how to do it,
and more succeed than you would think likely,
despite their own best efforts
and the efforts of everyone around them









The next poem is by El Paso native Pat Mora from her book Borders published by Arte Publico Press of the University of Houston in 1986 and winner of the Southwest Book Award.

Born in 1942, Mora received a BA from Texas Western College in 1963 and an MA from the University of Texas, El Paso in 1967. In addition to writing poetry, nonfiction, and children's books, She taught at the University of New Mexico where she held the position of Distinguished Visiting Professor.

Mora currently resides in Santa Fe, New Mexico and Cincinnati, Ohio.



Mango Juice

Eating mangoes
on a stick
is laughing
as gold juice
slides down
your chin
melting manners,
as mangoes slip
through your lips
sweet but biting

is hitting pinatas
blindfolded and spinning
away from the blues
and grays

is tossing
fragile cascarones
on your lover's hair,
confetti teasing him
to remove his tie
coat and shoes
his mouth open
and laughing
as you glide
more mango in,
cool rich flesh
of Mejico
music teasing
you to strew streamers on trees
and cactus

teasing the wind
to stream through
your hair blooming
with confetti
and butterflies

your toes warm
in the sand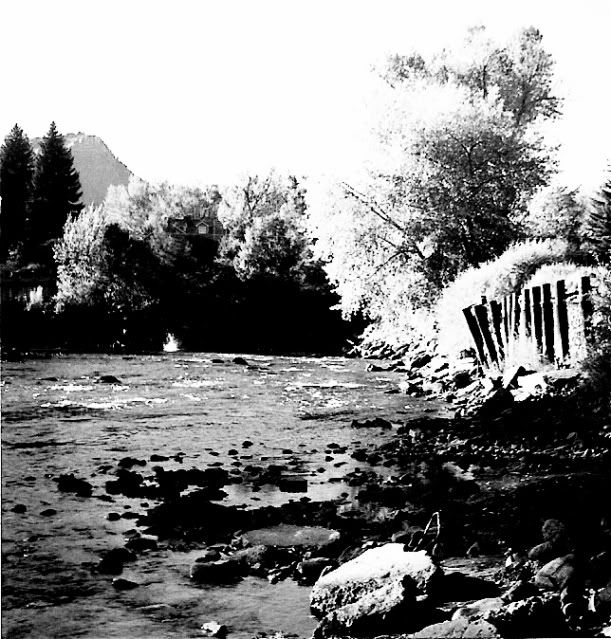 Next, I have three poems from our friend Dan Flore.

Dan lives in Pennsylvania where he leads poetry groups for people with mental illness. He is presently working on a poetry book to hopefully get published.



the ocean's name

I remember
the sun
dancing in an ocean
I can't recall
what we named
that swishing magical tide
with currents that only
washed to shore
when birds with mighty talons
would mate
I remember you naked
on the milky way like sandbar
and me by the coastline
feeding you apricots
with a song
I clothed you
in the cosmic rain
we hid in a sand igloo
wish I could remember
that oceans name
all I can call it is
the waters of memory


observation at Sun Chins

callused hands
red working man's knit hat
deep
lost virgin brown eyes
from long ago
rough muddy voice
says "I ain't haulin' all that shit to Spatston"
on her way out of the restaurant
she fluffs her hair in the mirror
and for that one moment
she sees herself in a flowing gown


the conscious scalpels

the conscious scalpels
doctors that cut viciously in the street
believing their moisture is glue
to stick themselves with washable options
places to cleanse their embattled drama once winter love
charisma exudes from their motion
but it itches their fast treading sun glare on skin
the knives get broken
by the pouring hail
the doctors drift into asylums of wonder
their winter love turns into fall
than finally a burst of paths, purples and mornings without nights
there on a wooden road
everything grows









Born in Erith, Kent, in 1945, Wendy Cope is a new poet for me. After completing her degree at St. Hilda's College, Cope spent fifteen years as a primary-school teacher. In 1981, she became Arts and Reviews editor for the Inner London Education Authority magazine, Contact. Five years later she became a freelance writer and was a television critic for The Spectator magazine until 1990.

The next three short poems are from her first book of poems, Making Cocoa for Kingsley Amis, published by faber and faber in 1986.



On Finding an Old Photograph

Yalding, 1912. My father
in an apple orchard, sunlight
patching his stylish bags;

three women dressed in soft,
white blouses, skirts that brush the grass;
a child with curly hair.

If they were strangers
it would calm me - half-drugged
by the atmosphere - but it does not move -

eases a burden
made of all his sadness
and the things I didn't give him.

There he is, happy, and I am unborn.


Tich Miller

Tich Miller wore glasses
with elastoplast-pink frames
and had one foot three sizes larger than the other.

When they picked teams for outdoor games
she and I were always the last two
left standing, by the wire-mesh fence.

We avoided one another's eyes,
stooping, perhaps, to re-tie a shoelace,
or affecting interest in the flight

of some fortunate bird, and pretended
not to hear the urgent conference:
"Have Tubby!" "No, no, have Tich!"

Usually they chose me, the lesser dud,
and she lolloped, unselected,
to the back of the other team.

At eleven we went to different schools.
In time i learned to get my own back,
sneering at hockey-players who couldn't spell.

Tich died when she was twelve.


At 3 a.m.

the room contains no sound
except the ticking of the clock
which has begun to panic
like an insect, trapped
in an enormous box.

Books lie open on the carpet.

Somewhere else
you're sleeping
and beside you there's a woman
who is crying quietly
so you won't wake.









I'm not sure where this poem came from, maybe i was thinking of my older brother, passed on about ten years now. Or maybe I was just thinking how i'm always a beat behind in most situations, especially the kind described here.



those whip-thin guys

i've always
admired
those whip-thin guys
who run their life
on instinct

who
when disrespected
lays the offender
out on the floor,
lights a cigarette,
walks to the bar and
orders another beer

while
i'm still lost
in internal dialogue...

"what did that guy say?"

'did that guy just call me a punk-ass motherfucker?"

"he did, he did just call me a punk-ass motherfucker!"

"why would he do that?"

"i'm a nice guy!"

"i never did anything to him!"

"well, i don't care, i can't let anyone call me a punk-ass motherfucker!"

"i'm gonna have to take him down!"

"where'd he go?"

of course by this time, he's probably move on to his next stop, laughing with his friends,
probably forgot he called anyone a punk-ass motherfucker, and everyone else in the bar,
disappointed that there wasn't gonna be no fighting after all, has turned back to their beer

and
i'm standing
in the middle of the room
by
myself
prepared to fight a shadow
already out the door

one of those whip-thin
instinct guys
would have swung first
and thought about it later
and you can see from the scars
that sometimes they've
swung first
when they should have thought
about
it
maybe just a little bit
longer









Here's some fun I ran across at Half-Price Books, The 5-Minute Iliad and Other Instant Classics - Great Books for the Short Attention Span by Greg Nagan.

Nagan, a writer for Garrison Keillor's A Prairie Home Companion was cofounder of both the Chicago theater group, igLoo, and the award-winning Studio 108 and creator of the Web site JustMorons.com. He lives in New York, but claims to remain nostalgic for Central Time.

Here are a few lines from the opening of Nagan's Illiad, including his introduction to the poet Homer and his works.



Homer (no relation) was a blind poet who lived in Greece around the ninth or eighth century B.C., and, as a result of the curious Greek dating system, was apparently born about eighty years after he died. It is believed the Illiad and Odyssey , his two surviving works, were both originally oral rather than written works, which goes a long way toward explaining how a blind guy could have written them thousands of years before the introduction of Braille. The Illiad is a vital piece of literature for all readers, because all the greatest writers of Western Civilization have been alluding to it for eons ("alluding to" being Greek for "stealing from"). This is an abridged translation, meaning I have skipped all those parts of the epic that might have been troublesome to translate and have made up the rest. Also, it does not rhyme and has no meter. I assure the reader that in all other regards this is almost a faithful presentation of the Iliad.

Ancient Greek civilization flowered around 500 B.C., at which point it became classic . Its eventual decline was the result of ouzo and philosophy, which might have been survived separately, but taken together proved too much.


(from Nagan's Iliad

Rage - Goddess, sing the rage of Peleus' son Achilles!
If you don't know it I can hum a few bars.
Murderous, doomed, he cost the Achaeans countless losses
(or the Argives, or the Greeks, same difference),
hurling down to the House of Death so many sturdy souls
that they opened an Achilles wing. And gave a discount.
Begin, Muse, when the two got n each other's faces,
Agamemnon lord of men and brilliant Achilles.

What god drove them to fight with such fury?
Apollo the son of Zeus and Leto. Why? Who knows.
The gods have reasons, and see things unseen by us,
and also, they can be pissy.

And so Apollo, god of the sun,
Golden-faced Apollo, did drive a wedge between them.
Agamemnon and Achilles, general and warrior, friend and
friend.
And so the warrior Achilles, great Achilles, was moved to
anger
and would not lead his men to fight beside Agamemnon
unless Agamemnon said he was sorry, and begged forgiveness,
and didn't just say it, burt really meant it.
But that lord of men, that Agamemnon, was proud,
and would not say he was sorry, because he wasn't,
and why should he apologize anyway? Wasn't he general?
Didn't anyone know how hard it was to be general?
Didn't anyone care about his feelings?

And so while the Greeks, or Achaeans, or Argives,
or some combination thereof, but not necessarily limited
thereto,
laid siege to Troy, or Ilium, that impenetrable city,
whose walls rose from the plain like something really tall
and flat
rising out of something really broad and flat,
as they laid siege, Achilles and his men hung back, got drunk,
and played quarters. and without them
Agamemnon's force was weak, and Troy beheld this,
and Hector, noble Hector, valiant Hector, son of Priam,
saw this too, and thought, "Woo-hoo!"

Out came the Trojans! Led by mighty Hector
out of their walled city, out against Agamemnon,
and they started to kick some fanny.

How many Greeks fell at that time. How many stout heroes
did the valiant Trojan arms dispatch?

Lots.









Been poking around Facebook this past week and came up with two poems, the Bukowski poem by Barbara Moore and this next one by our friend, Dan Cuddy.

Living as I do in the universal center of Cedar Fever, this poem seems a very familiar state 0f affairs to me.



Rhino Virus Poem (Wear A Mask If You Enter)

the rhino virus seems unsuitable for a poem
but
the coughs, sneezes, wheezes
certainly make caricatures of people
and rhino means nose
schnozz
and a poet will try to joke through
God's little curse

what redeeming social quality
such a virus
or any virus
no
always good under the Divine sun
or the pagan moon
or the Christian Science
or other religious apologies for
biologies bersek

okay
so I am Job
sniffling
hacking with a sledgehammer cough
I want to off
this monstrous group of mucus-bound molecules
atomized in the air
like so much fog
and attaching
with fish hooks
to vulnerable lungs

oh how I would like to praise creation
but I'm sneezing all over it

what a poem!!!

even the rhythm is an irregular breath
oh Charles Olson
did you ever have a cold?









i was having lunch the other day, feeling like I'd been dropped into the middle of a tornado.



smile for me

it's the lunch side
of Sunday
brunch

& the place
is packed
a mixed crowd

of church folk
in their Sunday
best

& the just-
crawled-
out-of-bed

in shorts &
flip-flops
bed-head

hair
flat on one side
sticking out

on the other
like a
porcupine

in heat,
& the golfers,
from the Quarry

clip-clop
clip-clop-clip
in their golf shoes

& the grandmas & pregnant
moms
with last year's

babies
in high chairs
dads in khakis

& hard starched
checkered shirts
thinking

how simple
life
is at work

& that baby
again
looking at

me
from across
the room

talking
talking
talking

hyper-alert,
smiling
a big toothless

smile
for
me

this swirl of sound
& color
is like i'm alone

unmoving
in the center
of a whirlpool

of sensation
all moving sound & color
streaming

like paint
flung
in a circle

except the baby
talking
talking

talking
smiling a big
toothless

smile
for
me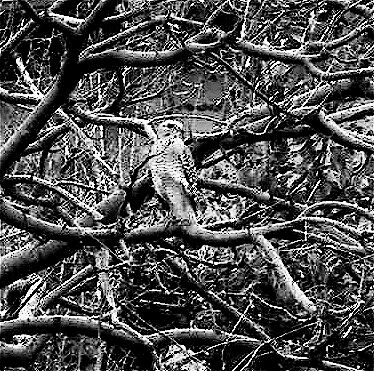 Here are two poems by Charles Bukowski from what matters most is how well you walk through the fire., one of the many collections put out after his death from the thousands of unpublished poems he left behind.

I include these this week as a special welcome to first time friend of "Here and Now" and fellow Bukowski fan, Barbara Moore, whose homage to the man is included earlier in this issue.



Bruckner

listening to Bruckner now,
I relate very much to him.
he just misses
by so little,
I ache for his dead
guts.

if we all could only move it
up one notch
when necessary,
but we can't.
I remember my fight in the
rain
that Satuday night in the
alley with
Harry Tabor.
his eyes were rolling in
that great dumb
head,
one more punch
and he was mine -
I missed.

or the beautiful woman
who visited me on
night,
who sat on my couch
and told me that she was
"yours, a gift..."
but I poured whiskey,
pranced about
bragged about
myself
and finally
after returning from the
kitchen
I found her
gone.

so many near misses.
so many other near misses.

oh, Bruckner, I know!

I am listening to Bruckner
now and
I ache for his dead
guts
and for my living
soul.

we all need
something we can do well,
you know,
like scuba diving or
opening the morning
mail.


smiling, shining, singing

my daughter looked like a young Katharine Hepburn
at the grammar school Christmas presentation.
she stood there with them
smiling, shining, singing,
in the long dress I had bought for her.

she looks like Katharine Hepburn, I told her mother
who sat on my left.
she looks like Katharine Hepburn, I told my girlfriend
who sat on my right.
my daughter's grandmother was another seat away;
I didn't tell her anything.

I never did like Katharine Hepburn's acting,
but I liked the way she looked,
class, you know,
somebody you could talk to in bed for
an hour or two before going to
sleep.

I can see that my daughter is going to be a
beautiful woman.
someday when I'm old
she'll probably bring the bedpan with a
kindly smile.
and she'll probably marry truck driver with a
heavy tread
who bowls every Thursday night
with the boys.

well, all that doesn't matter.
what matters is now.

her grandmother is a hawk of a woman.
her mother is a psychotic liberal and lover of life.
her father is an asshole.
my daughter looked like a young Katharine Hepburn.

after the Christmas presentation
we went to McDonald's and ate, and fed the sparrows.
Christmas was a week away.
we were less concerned about that than the nine-tenths of the
town.
that's class, we both have class.
to ignore Christmas takes a special wisdom
but Happy New Year to
you all.









Before we shut down for the week, here's a poem by Cliff Keller, our songwriter-poet friend from California.



Scuttle

Your salvo of flares
is too late for his ship,
Andrea Dorea shifts,
hear the glasses shatter.

Dinner jacket, oiled hair, tan
scheming his slow descent to the bottom,
icy cocktail in hand
offered to the tilting blond at the bar.

All you've learned to loathe and love
you gathered like olives on papa's blanket.
Madonna suffered the stones
to serve her martyr









When you set yourself out to write a poem a day, you have accept that there will be bad days as well as good, and sometimes the best you can do really sucks.

And you have to accept those that suck just as you accept the better ones. They are all part of the stories you are telling about yourself through your writing.

But you do get to hope you'll do better the next day.



swing batter batter swing

i slept last night
to the sound
of thunder
and rain

feeling
kinship
with all the humans
in my line

who on dark & stormy
nights
slept peacefully
in their caves

to the concerto grosso
accompaniment
of
elementals

wind
rain
thunder
lightening

throwing shadows
such as
Plato saw
in his philosophies

all this
while i sleep
in a most primitive
comfort

safe and snug
while nature's most
powerful forces
clash outside my door


.......


blah blah blah
doubleblah

what a
c r a p p y c r a p p y c r a p p y c r a p p y
poem
this is

a
duty-poem

a good idea
gone
way the f-word
(see how hesitant i am today - afraid of truth and true language)
over the cliff
fit only
as Caesar might say
for
the
nearest
bullshitorium

i
will post this
because it is my poem today
or at least
the closest semblance
to one

fervently
hoping
as i do that
i will find my balls
before i have to write another one
tomorrow









So off we go, thinking about all the big questions that make up a day in our modern life, hoping for some big answers next week.

As we hope, remember all the material presented in this blog remains the property of its creators. The blog itself was produced by and is the property of me...allen itz.