February Ramble
Friday, February 13, 2009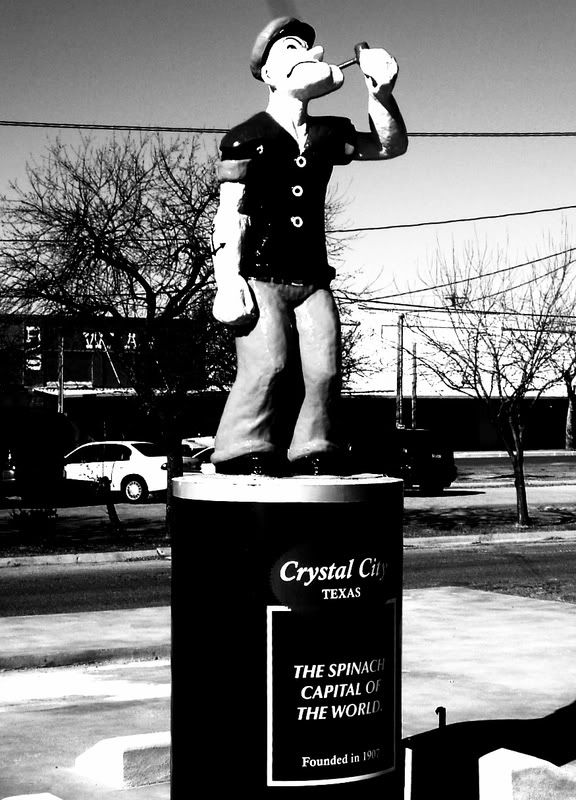 IV.2.2.





Time for another ramble with "Here and Now." Here are our co-ramblers for the week.

Friends of "Here and Now"

Alice Folkart
Christopher George
Cliff Keller
Joanna M. Weston

From my library

Joyce Carol Oates
Sapphire
Ghazia A. Algosaibi
Gerald Barrax
Kevin Young
Anna Akhmatova
Daisy Zamora

And me.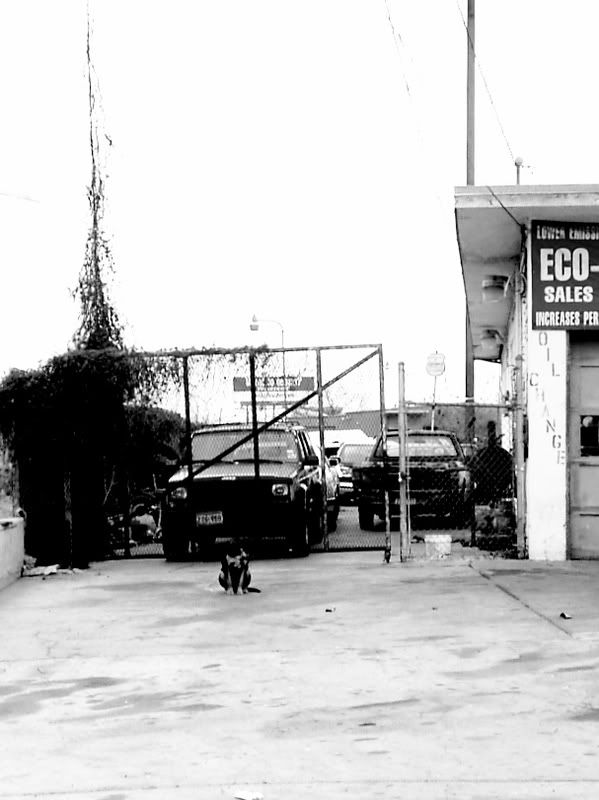 First this week, I have three poems by Joyce Carol Oates from her book The Time Traveler published E.P. Dutton in 1989.

Oates is best known for her novels and short stories, but she is a also a highly regarded essayist, critic, playwright and poet.



Undefeated Heavyweight, 20 Years Old

I
Never been hurt! never
knocked down! or staggered or
stunned or made to know there's a blow
to kill not his own! - therefore the soul
glittering like jewels worn
on the outside of the body.

II
A boy with a death's-head mask dealing hurt
in an arc of six short inches. Unlike ours
his flesh recalls its godhead, if dimly. Unlike
us he knows he will live forever.

The walloping sounds of his body blows are iron
striking bone.
the joy he promises is of a fist breaking bone.
For whose soul is so bright, so burnished,
so naked in display?

All insult, says this death's-head - ancient, tribal,
last week's on the street - is redeemed in the taste
of another's blood.

You don't know. But you know.


How Delicately...

How delicately the fish's
backbone is being
lifted out of its
cooked flesh -
the sinewy spine, near-

translucent bones
gently detached from
the pink flesh -
how delicately, with
what love, there can be no hurt.


Heat

Late afternoon. Distant shouts...
Young raw voices, male, floating
in the heat. Are they angry, or
bored, or is it the heat shout-
ing through them? You forget where
you've started from.

Dull grinding of machines, grind-
ing to a climax in red clayed earth
beyond the woods. This is the season
of small black inchworms that, when
touched, curl at once into balls
cunning as punctuation marks
or the stone walks, but
that won't save them.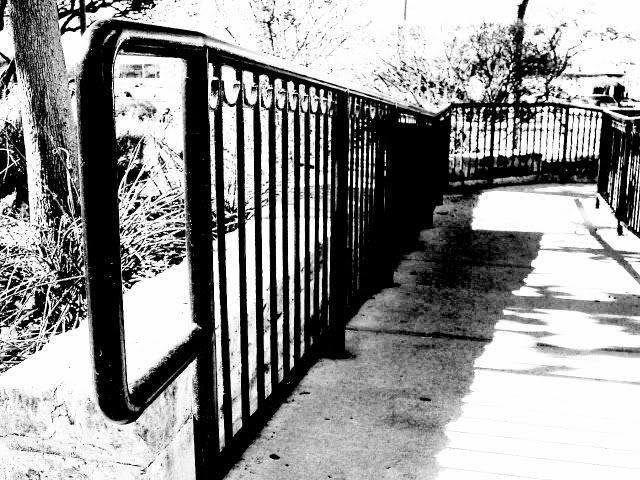 Here's some more of my coffee shop rambling.



where i go depends on where i start

my poems
are creatures
of whatever i'm looking at
when i start them

that's why
my Cafe Chiapas
South Town poems
are different form my
Ruta Maya
Riverwalk poems
from my Olmos Perk
parkside poems
from my suburban
La Taza poems
from my corporate
Borders poems

it'0s all about environment
and in past weeks
the environment
has changed

Chiapas
and Ruta Maya are closed,
bleeding broken
victims
of economic stress
and coffee-culture decline

the Perk
is always crowded
and claustrophobic
and La Taza is all the way
on the other side of the city

leaving
Borders, but only
for the few hours in the morning
before the medical students
pile in with their latinate study
of pestilence and bloody viscera

trying
to make the best of the situation
i find myself in,
i decide to try an experiment -

accustomed to sit at my table
facing
west
i circumnavigate
the table several time,
seeking inspiration,
then decide to move to the other side
of the table,
facing
east

i find no great inspiration
eastward
ho,
just a Tanfastic storefront
advertising spray tans,
buy 2
get 2 free,
and the side of a Pier 1 store,
50% off everything

having grown up mostly outside
at work and at play
under a South Texas sun
that burned a lifetime tan
three or four layers deep,
a tan that,
even after all these years
of office work washed daily in neon shadow,
has not faded even one shade,
the idea of spraying on a tan is something
i might be able to work with

as well as price cutting of 50%
by a store
that begins its pricing at 300%
above reasonable - i might be able
to work with that also

but neither one moves me today

instead,
i'm thinking of what i can't see,
Mitch and Lena
sitting behind me
at the high table they take
every Saturday and Sunday,
both in their thirties,
he a financial adviser
and
stock analyst,
she a fourth grade
teacher
and mother of three,
who somehow hooked up
three years ago

Mitch is something
of a ladies' man i think
coming here on weekends
with a string of different
women

Lena the first to last this long
and far superior
(D and I both agree)
to the ditzy blond
with a look of presumed
entitlement
who came with him
for about six months,
impatient from the first step
in the door
to leave for a more interesting
environment,
like maybe someplace
where she could read People magazine
and get her nails
done

D and I are pleased
that he seems
to have come to his
senses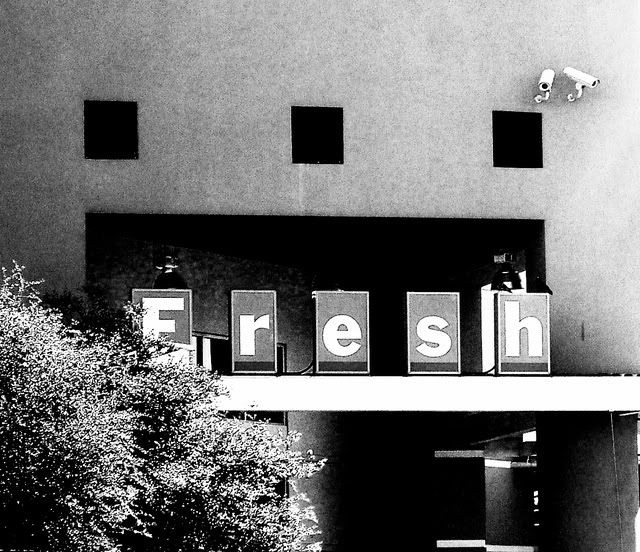 Next I have several pieces from an interesting book I picked up at the used book store last week. the book is In the Trail of the Wind, American Indian Poems and Ritual Orations, Edited by John Bierhorst and published by Farrar, Straus and Giroux in 1971. Bierhost notes that the term "Indian poetry," while primarily referring to song-texts, also includes prayers, incantations, as well as passages from myths, legends and chronicles and speeches used in ritual, all transmitted orally from generation to generation.

Original authorship of most of these pieces is lost in historical antiquity. I could not find credit for translations.



The Wind Blows From the Sea

Papago

By the sandy water I breathe in the odor of the sea,
From there the wind comes and blows over the world,
By the sandy water I breathe in the odor of the sea,
From there the clouds come and rain falls over the world


I Cannot Forget You

Makah

No matter how hard I try to forget you, you always come back
to my thoughts.
When you hear me singing I am really crying for you.


I Pass the Pipe

Sioux

Friend of Wakinyan,
I pass the pipe to you first.
Circling I pass to you who dwell with the Father.
Circling pass to beginning day.
Circling pass to the beautiful one.
Circling I complete the four quarters and the time.
I pass the pipe to the Father with the Sky.
I smoke with the Great Spirit.
Let us have a blue day.


War Songs

Chippewa

1

From the place of the south
They come,
The birds,
Hear the sound of their passing screams.

2

I cast it away,
My body.

3

On the front part of the earth,
First strikes the light.
Your power,
Manitou,
Give it to me.


Song of Reproach

Sioux

soldiers
you fled
even the eagle dies


The Surrender Speech of Chief Joseph

Nez Perce

I am tired of fighting. Our chiefs are killed. Looking Glass is dead. Toohulhulsote is dead. The old men are all dead. It is the young me who say yes or no. He who led the young men is freezing to death. My people, some of them, have run away to the hills and have no blankets, no food. No one knows where they are - perhaps freezing to death. I want to have time to look for my children and see how many of them I can find. Maybe I shall find them among the dead. Hear me, my chiefs, I am tired. My heart is sick and sad. From where the sun now stands I will fight no more forever.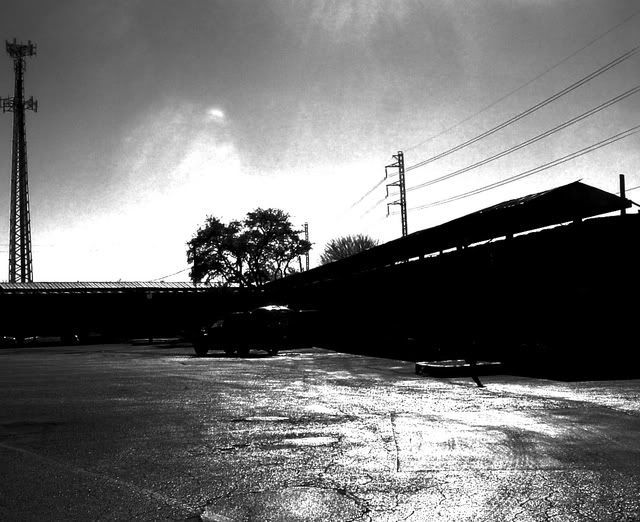 Here's a piece by our friend from Hawaii, Alice Folkart.

This strikes me as a very sad poem, beautiful in its deep minimalism, a gem of a poem.



The Cat and I


The cat and I
lie on our backs
on the floor,
paws raised.

See how cute we are?

We watch you.

Hope you'll notice us.
But you change the channel.

We don't know
any other tricks.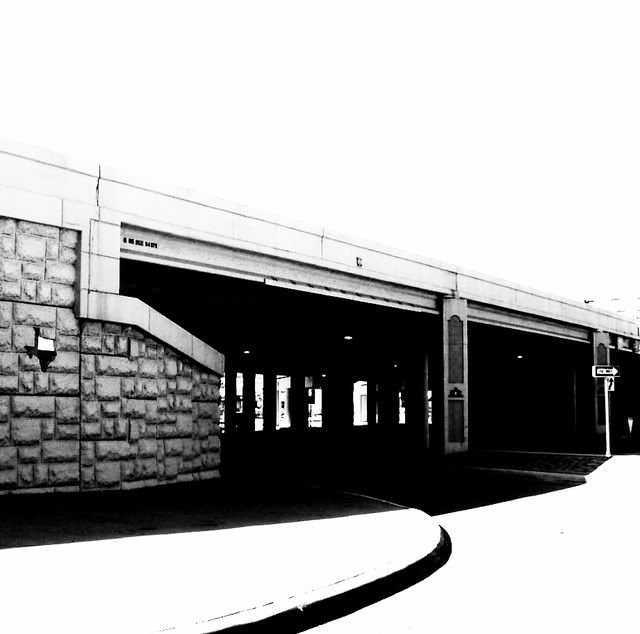 My next poem is Sapphire from her book Black Wings & Blind Angels, published by Alfred A. Knopf in 1999. I've previously used poems from one of her other book American Dreams.



Ghosts

There are thirteen windows in this room.
I see the tops of trees and sky, my parents
run thru my mind; my father
scurrying like a mouse. My mother is sitting. Why have I come
here, and what do their ghosts
want with me. I know I'm not writing poetry

but trying to build a bridge back to poetry.
I will go home to a hot stuffy room.
I have lived with their ghosts.
The black haired mother, her parents
on her back. We had, all but one, come
to bury her twelve years ago. My father

died at seventy-five, a stroke, my father
myself? Or me, myself - where is poetry,
the feeling I used to have, will it come
in the middle of exercises? Finally I have a room
with windows. finally my parents
are dead, are ghosts.

How they beat me, left me, laughed at me, are ghosts.
I see him frozen, hurrying, in a picture, my father.
I seldom saw my parents
together. My mother never mentioned my father's poetry.
I found it after he died. I was in his room
before his funeral. I had come

from New York to bury this father, come
to throw dirt on the recovered ghosts
of memory, willing to believe as I lay down in his room
I was a liar. Then my sister says, my father
got her while she was in diapers. In his poetry
he talks of sunsets and doesn't mention his parents.

My mother said he was ashamed of his parents.
When it is my time who will come?
I have no children except this poetry that isn't poetry.
Our father's penis is the ghost
we suck in our dreams. Still I miss that father,
raise him from photographs to come sit in my room.

Here at the writers' colony I attempt poetry in a room.
I see my mother and father at the top of the sky. My parents
have come here, home, to help me, ghosts.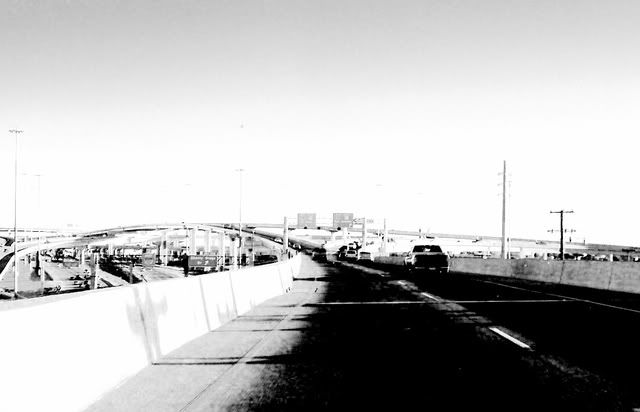 Here's evidence that things do work out in the end.



Mitch and Lena are getting married

they told us this morning
when we saw them at Borders

in December,
in Las Vegas, halfway
between her folks here
and his family in Oregon

his was the traditional approach,
getting her parents' permission before
he asked her, surprising her
with yeses all around before she even
knew there was a question to consider

i was just thinking about the two of them yesterday,
how Mitch used to come in
Saturday and Sunday mornings
with a different woman every couple of months
and how, since he and Lena got together
they seem to have stuck
and how Mitch seemed happier with this consistency
than he had ever been with the revolving door

i was talking to them after they gave us the news,
congratulating Mitch, offering the bride-to-be
my best wishes, warning Mitch that,
a December wedding meant that by no later than February 15th
he could expect Lena to start trying to change
all the things about him he thought she liked
during all the time they had gone together
and he might as well not fight it
because i knew from experience she would win
in the end
and if she was really good
he wouldn't notice until it was all over and
done

that's when D punched me in the ribs
and told me to go back to our table which i did
without further comment,
showing as i did what an excellent student i am after 32 years
daily
obedience training

i hope Mitch was paying attention
so he could see how it's done

save himself a lot of trouble
later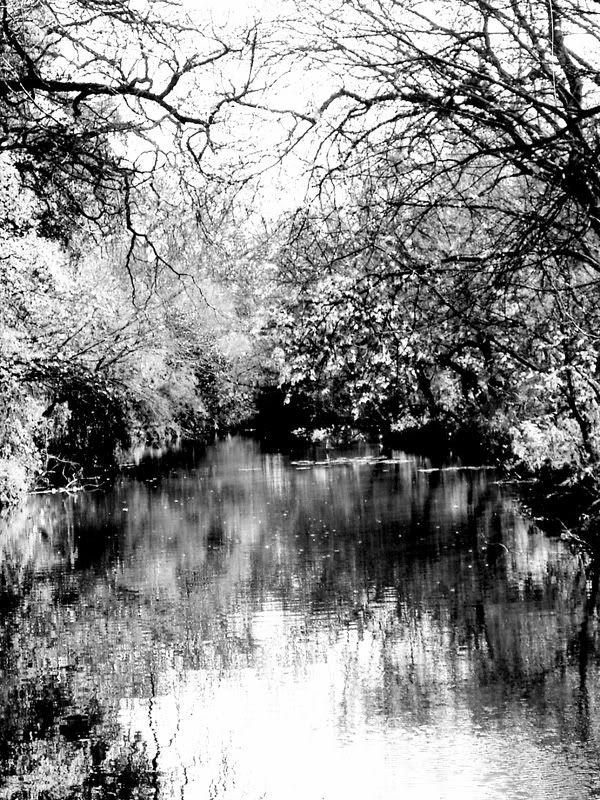 Here are two short poems from a short book, From the Orient and the Desert, of only 15 poems. The poet is Ghazia A. Algosaibi, Saudi Arabia's former Ambassador to Bahrain and the United Kingdom. Born in Al-Hasa, Kingdom of Saudi Arabia, he received his LL.B from Cairo University, his M.A. in International Relations from the University of Southern California and his Ph.D. in Political Science from the University of London. He joined King Saud University as a Lecturer in 1965 and became Dean of the Faculty of Commerce in 1971, In 1974, he was appointed Director of Railroads, and later, as Minister of Industries and Electricity from 1975 to 1982.

The book, one of a number he wrote, was published by Kegan Paul International in 1994.



Your Eyes

I play in your eyes -
walk child-like in beach sand
collecting sea shells,
take refuge in my treasure cave
amid the gleam of antique gold,
soar and sail with seagulls,
rest at the lighthouse,
and follow dolphins
to unseen shores.


A Man Dies

So suddenly -
in an instant which begins and ends
before we grasp that it has been -
a world is gone. Death beckons:
Yearnings are ice. Life a wind-
blown ruin. Love, legends of a bygone time,
The voyage seems a route to nothing.
A man dies. Earth revolves
as usual. People gossip -
God bless his soul.
We read obituaries and we walk
on our own
graves.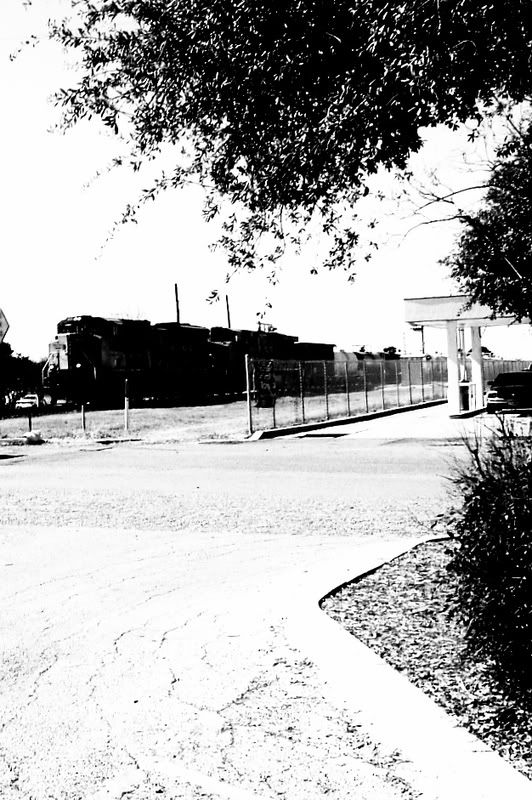 Here's a short piece from our friend Christopher George.

Chris' commuter poem.



Sleeping Beauties on the Early Marc Train

As the car rocks southward,
commuters' heads nod, it's
ink-black outside, no sun
to light the brown down of
thistles, no bright
flit of goldfinches
to gorge on the bounty.

I feel I am the sleepers'
shepherd, and they are
lambs slumbering
in my care. I return to
my novel as we rumble
over the yawning
Patapsco, a glint of
moonlight in the stream.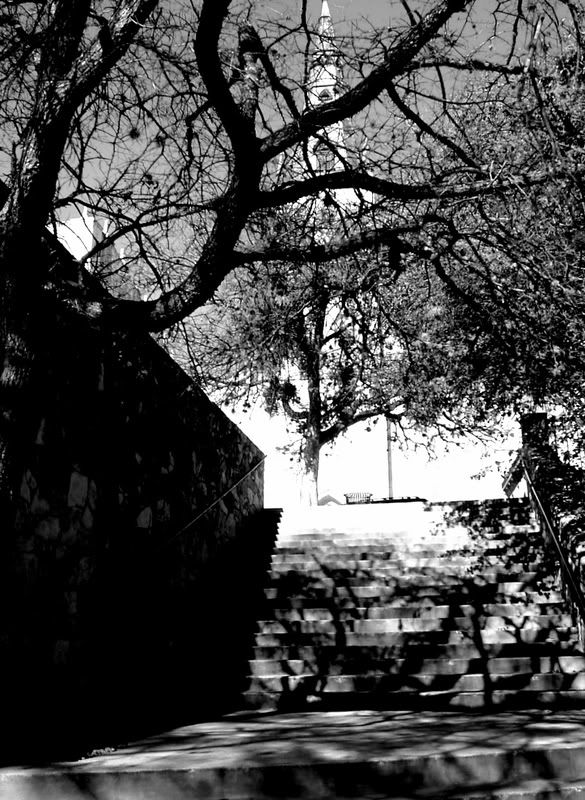 The next several poems are from Making Callaloo, 25 Years of Black Literature, published by St. Martin's Press in 2002. The book's publication was in celebration of the 25th anniversary of Callaloo, a journal of African American literature in the United States, founded by Charles Henry Rowell, a professor at Texas A&M University - College Station. Rowell continues to oversee the journal he began and was editor of this collection.



My first poem from the collection is by Gerald Barrax, retired in 2002, but formerly Professor of English, Poet-in-Residence, and Editor of Obsidian at North Carolina State University at Raleigh. He is author of five volumes of poems.



All My Live Ones

Penny accepted the Alabama neighbor's green meat,
Died in our swept-dirt back yard
Near the black wash pot, her brown spot penny-
Side up. My mother's dog, but like
All pets, with no sense of justice:
After forty years she still haunts
Me, innocent of her death, with
These images. My mother en-
trusted to me the folly of love,
The daily fare of caring for them,
And the rest were all mine to lose,
Mockery in their dying
And more than fear in running away.
Rex, ears clipped, tail bobbed, escaped
Into Pennsylvania nowhere
In a cloud of flea powder for no reason
That a twelve-year old could know.
Mickey Midnight, the stray gift to me,
Sick in bed from school, black
As only cats can be, stuck it our
Only long enough for the perfect name
And took it with him.
Fulton (after Sheen the bishop
For his round skull cap), my one canary,
Died so soon after he'd learned to sing,
Finally, that I wondered if song
Were worth the cost. And last: Sinbad.
One morning before Pharmaceutical Latin
In nineteen fifty-two I watched him die
My nearest death between my absent brother's
Bed and mine,stretched out, rasping, so closely
Watched I knew and remember which half-second
Distemper tore the last breath out.
But the people how different.
Since nineteen thirty-three
I've been the key to immortality:
All it takes is loving me:
Both parents, who had me
When they were young: the brother
Who left me there that morning
Alone when the dog died;
A wife who let me go
With her life, our three sons;
Another wife bringing
Her hostages to fortune,
Two daughters; all the lovers.
What will I do?
They are all here. At my age what will I do
With only a bird and a dog long ago?
I cried for days. For days and days.


The next poem from Callaloo is by Kevin Young, Ruth Lily Professor of Poetry at Indiana University. He is author of To Repel Ghosts and, earlier, the prize-winning collection Most Way Home.


Cassius Clay by Basquiat

1982, acrylic & oil paintstick on canvas

I'm pretty!
I shook up

the world! Clay shouts
to the announcer

after trouncing
Sonny Liston -

the next day he
will turn Ali.

Butterfly,
bee - none stung

or swole carpet-red
as the paint B covered

this canvas, drawing
blood - not even Cassius

called out his name
Refusing to recognize

Allah - like Terrell
or fool Floyd Patterson -

will get you a new haircut
whether you want one

or not. How
he hounds

Liston, waving
his prize belt -

a noose for Sonny's ex-
con neck. Petty crook

Ali just bout serves
time himself

- title stripped
like paint

- Army taking away
his right to fight

when he won't fight
them Viet Cong

who've done him
nothing wrong.

Houston, we gots
a problem - will not

bow or stand
when his no-longer

name the Draft
Board calls. Lords

over Liston
- Get up, you bum!

- who will fall to a phantom
punch 1st rd, forget

to get up. (Died,
Liston did, five

years later, in Vegas,
the needle in

his arm, the neon.)
Ali, now he could hit you

into next year -
but apart from the flogging,

his flaunting, were the taunts
challengers heard ringing

Uncle Tom! Come on
Come on White America!

even above the ten count
& crowd - his undented smile -

that smarts still.









Had a couple of bad nights lately. Guess I have to lay off the pizza before i go to bed.



two long nights

two
bad nights
in a row

long nights,
hard,
like sleep
was hard labor
and i was
sweating
it
out,
working
at it, pushing
hard on the pillow,
fighting
a bucking bed

dreams
about people
i haven't seen
in years, the
internal consistency
of dreams
pushing me down
nonsensical
roads

unfinished business,
i don't know,
maybe
that was it -
some tie we have,
these people
and me
that hasn't broken
yet,
some tie
pulling me back
to fix whatever
broke between us

and i remember
nothing
of the details
of these dreams,
only a sense of
desperation,
like recurring
death memory,
death,
a trail remembered
through rocks
and bright
desert
sand
and sun
and thirst
and heat like
a spoiled glass,
all lines and shimmers

the
desperation
of anticipation

it is bed time
and i am
not looking forward
to the night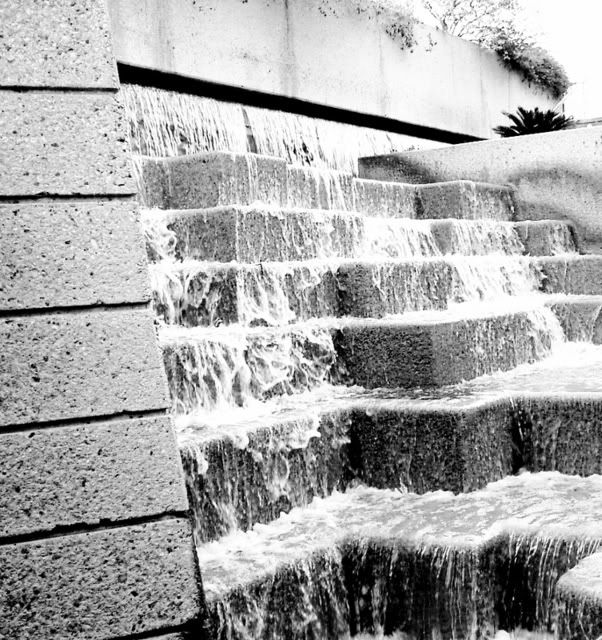 Next I have a longish poem, actually three poems, from the book Anna Akhmatova - Selected Poems, published by Zephyr Press in 2000. This is a bilingual book, Russian and English translations by Judith Hemschemeyer on facing pages.

Born in 1889, Akhmatova achieved her first fame as an icon of pre-Revolutionary Russian literature. After the revolution she became a voice for those persecuted under Stalin. She was rehabilitated during WWII because of her patriotism, but then suffered repression that was not lifted until a few years before her death in 1966.



Northern Elegies

Everything is a sacrifice to your memory....
Pushkin


First

Prehistory

I no longer live there....
Pushkin

Dostoevsky's Russia. The moon,
Almost a quarter hidden by the bell tower.
Pubs are bustling, droshkies flying,
In Gorokhovaya, near Znameniya and Smolny,
Huge, five-storied monstrosities are growing,
dance classes everywhere, money changers' signs,
A line of shops: "Henriette," "Basile," "Andre"
And magnificent coffins: "Shumilov Senior."
But still, the city hasn't changed much.
Not only I, but others as well,
Have noticed that sometimes it could
Resemble an old lithograph,
Not first class, but fairly decent,
From the Seventies, I'd guess.
Especially in winter, before dawn,
Or at twilight - then behind the gates
Liteiny boulevard darkens, rigid, straight,
Not yet disgraced by the Moderne,
And opposite me lie - Nekrosov
Anbd Saltikov....Each on his memorial plaque.
Oh, how horrified they would be
To see those plaques! I move on

And the splendid ditches of old Russia,
And the rotting arbors in the little gardens,
And a windowpane as black as a hole in the ice,
And it seems that such things happened here
That we'd better not look in. Let's leave.
Not every place agrees
To render up its secrets
(And I won't be in Optima anymore....)

The rustle of skirts, the pattern of plaids,
The walnut frames of the mirrors
Amazed by Karenina's beauty,
And in the narrow hall the wallpaper
We feasted our eyes on in childhood
By the yellow light of the kerosene lamp,
And the same plush on the armchairs....
Everything out of order, rushed, somehow....
Fathers and grandfathers incomprehensible.
Lands mortgaged. And in Baden - roulette.

And a woman with translucent eyes
(Of such deep blue that to gaze into them
And not think of the sea was impossible),
With the rarest of names and white hands,
And a kindness that as an inheritance
I have from her, it seems -
Useless gift for my harsh life....

The country shivers and the convict from Omsk
Understood everything and made the sign of the cross, over it all.
Now he shuffles everything around
And, over this primordial chaos,
Like some kind of spirit, he rises. Midnight sounds.
His pen squeaks, and page after page
Stinks of Semyonov Square.

This is when we decided to be born,
And timing it perfectly
So as not to miss any of those pageants
Yet to come, we bid farewell to non-existance.

September 3, 1940
Leningrad
October 1943
Tashkent


Second

So here it is - that autumn landscape
Of which I've been so frightened all my life:
And the sky - like a flaming abyss
And the sounds of the city - heard as if
From another world, forever strange:
It's as if everything I've struggled with inside myself
All my life received its own life
And bodied forth in these
Blind walls, in this black garden....
And right now, over my shoulder,
My old house still spies on me
With it squinting, disapproving eye,
That omnipresent window.
Fifteen years - pretending to be
Fifteen granite centuries,
But I myself was like granite:
Now beg, suffer, summon
The queen of the sea. It doesn't matter. No need to....
But I should have convinced myself
That all this has happened many times,
And not to me alone - to others too.
And even worse. No, not worse - better.
And my voice - and this, really,
Was the most frightened - uttered from the darkness:
"Fifteen years ago, with what rejoicing
You greeted this day, you begged the heavens
And the choirs of stars and the choirs of oceans
To salute the glorious meeting
With the one you left today....

So this is your silver anniversary:
Summon the guests, stand in splendor, celebrate!"

March 1942, Tashkent


Third

Blessed is he who visits this world
At his appointed hour.
Tyutchev

N.A.O.

I, like a river,
Was rechanneled by this stern age.
They gave me a substitute life. It began to flow
In a different course, passing the other one,
And I do not recognize my banks.
Oh, how many spectacles I've missed,
And the curtain rose without me
And then fell. How many of my friends
I've never met once in my life,
And how many cities' skylines
Could have drawn tears from my eyes;
But I only know one city in the world
And I could find my way around it in my sleep.
And how many poems I didn't write,
And their mysterious chorus prowls around me,
And, perhaps, may yet somehow
Strangle me....
I am aware of beginnings and endings,
And life after the end, and something
That I don't have to remember just now.
And some other woman occupied
The special place reserved for me
And bears my legal name,
Leaving me the nickname, with which
I did, probably, everything that could be done.
I will not lie, alas, in my own grave.
But sometimes the playful spring wind
Or the combination of words in some book,
Or somebody's smile suddenly drags
Me into the life that never took place.
In this year, such and such would have happened,
In that year - that: traveling, seeing, thinking
And remembering. and entering into a new love
As into a mirror, with dim awareness
Of betrayal and of the wrinkle
That wasn't there the day before.

.............................................

But I had observed from there
The life I am living today,
I would finally discover envy....

September 2, 1945
Leningrad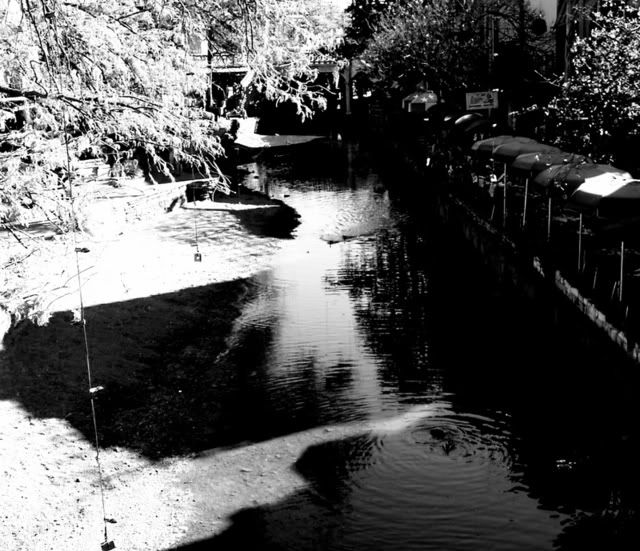 Now, a piece by Cliff Keller, our musician friend from California.



Mountain Passage

Head down, ascending,
avian shadows flicker on the trail,

morning sun refracts

through new blades of grass,
the cochlear hum underscores the birdsong.


I stop at the ridge top
below, progress looks up and salutes.

The opposing valley face hangs
like a tapestry on a wall,
verdant pointillism of spring aspen,

heavy pine, and forest shadow.
I reach out to brush the frayed top
of the ridgeline and notice

Birds and insects surround me now,

stillness is the attraction,
but stillness is not what brought me here.
I drop


Into a glen,

stream's white noise courses

through a tuft of shivering leaves.



I march through the still parade
and watch to the right

the shuffling alignment of

tarnished white aspens,
the myriad of silver eyes that stare
where waving limbs once gestured.

I do this so often:

turn to track the cadence

of my own passing


as in this poem.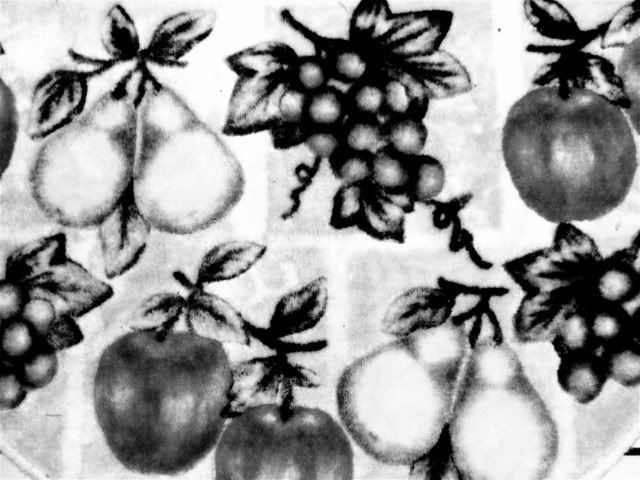 You think war is hell - try getting old.



the baby-docs are back

the baby-docs
are back

pushing
tables together
around their professor
for their Monday morning
seminar on
body parts and
diseases
and other stuff
that scares the crap out of me

they are so remarkably
young looking,
though there is one
who looks like she might be older,
nineteen, twenty,
maybe

no matter
how closely i watch,
the
world
somehow
sneaks right past,
leaves me behind
in a dust of events and names
that mean nothing to me

most days i read
the birthday feature
in our local newspaper
that gives the age of celebrities
on their birthday
and find that i recognize
nearly
none of the names of those
under 55
and am shocked at the age
of those i know -
Hayley Mills,
for crying out loud,
little, blond, pigtailed
Hayley Mills,
63 years old a couple of months ago

today,
the bad news is that
Tommy Smothers
is 72

the other end of the list
bothers me
as well

Marissa Jaret Winokur is 36
and Lori Beth Denberg is 33

(who the hell
are
Marissa Jaret Winokur
and Lori Beth Denberg)

modern -
i always think of myself
as a modern kind of guy,
but then i see this kind of stuff
and begin to think
i ought to go back to my cave,
start a fire,
study my etchings on the wall,
and try to figure out
what happened
between my now
and the now the rest of
the world
lives
in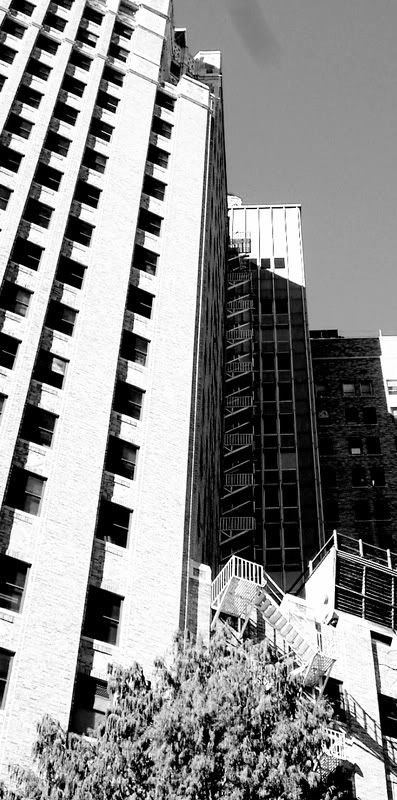 Next, I have three poems by Daisy Zamora from her book Riverbed of Memory, published by City Lights in 1988. It's a bilingual book, Spanish and English on facing pages, with translation by Barbara Paschke

Zamora was program director of clandestine Radio Sandino during the Nicaguran revolution and later served as Minister of Culture in the Sandinista government.



Downpour

From an airtight office window
I gaze out at the downpour.
Yellow flowers
from an acacia shaken by the wind
roll along a rusty tin roof.

A fish in a fishbowl
I recall with envy the young girl who was
drenched and happy, jumping
mud puddles and ignoring calls
because later
my go-between great aunt
hidden from my grandfather
would dry my hair,
change my clothes,
clean the mud off my shoes.
And wrapped up in a bedspread
warm as love
I slept

An old downpour that succeeds in soaking me
only within
is now beating the tin roof,
flooding the canals and levies
and the riverbed of memory!


Old Shoes

In a corner they await you,
connoisseurs of all your life's wanderings,
even though you'd like to get rid of them:
you prefer other shoes
that now look better to you.

But time has made them
a mold of your feet:
the contour of you left heel.
Nothing and no one conforms
to you and your ways more than they.

More faithful than all your women,
more faithful than all your friends,
more faithful than some of your relatives.


Lullaby For A Dead Newborn

What would your smile have looked like?
What would your first word have been?
So much hoping for nothing!
My expectant breasts had to dry up.

A hasty photo
suggests your clear profile,
your tiny mouth.
But I can't recall how you were,
how you would have been.

I felt you so alive, moving around,
safe in my belly.
Now I wake up shivering
in the middle of the night
- my womb hollow -
and cling to that indistinct
first cry I heard, anesthetized,
in the operating room.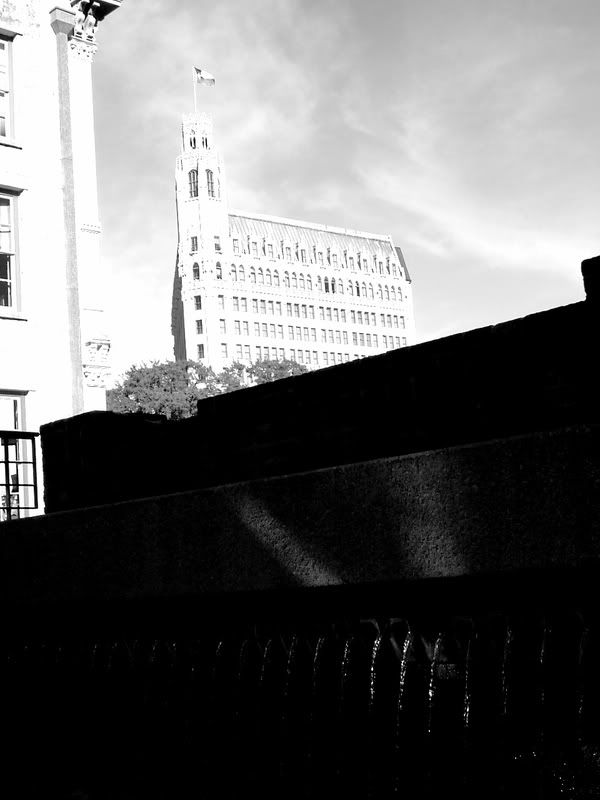 This poem is a little untruthful.

The fact is, though the rodeo and all associated tomfoolery sounds like it would have been fun with i was sixteen years old, I've reached the age now where if I can't turn in a circle with both arms outstretched and not hit another person I'm in a crowd too crowded for me.

I have wanted to be downtown to take pictures of the longhorn drive, but have missed it every year because it's over before I know about it.

But I can still write about it.



rodeo days

coming home
from Del Rio yesterday
i passed a group of trail riders
about half way between D'hanis and Hondo,
about thirty of them on their horses
with a chuck wagon
and the whole trail ride business

that's happening now,
riders
from 200 miles all around
coming in for the annual rodeo,
riding their horses
and sleeping outside
and probably doing a little drinking
around the campfire at night

for two weeks in January
the rodeo is a big deal,
kicked off with longhorns
herded through downtown on Commerce Street
from the stockyards
to the arena
followed the next day
with the cowboy breakfast
when thousands of men and women
in boots and cowboy hats gather at 4:30 in the morning
of what is usually the coldest day of the year
for coffee, chorizo and egg tacos and early morning eeehaaas
and hot'damns and howthahellareyous
and shitspilledmycoffeeallovermybrandnewcowboyshirts

once the preliminary longhorn cattle driving and breakfasting are done
there are big shows every night
with a lineup of music from Little Joe and La Familia
to George Strait and Tony Bennett
and rodeo action with calf roping
and bucking horse riding
and barrel-racing and bull riding
and all the other rodeo competitions
ranging from displays of true cowboy skills
to flat-out drunk-wrangling, double-dare, crazy stuff

and finally for all the 4H'ers, a chance
for all every cow and pig and goat and chicken
to have its chance in the spotlight of blue-ribbon
glory, followed by a parting filled with tears from
the boys and girls who raised and pampered them
as their fifteen minutes of celebrity and fame are over
and they're bought and sold and usually eaten

country living is truly not for the weak and mewley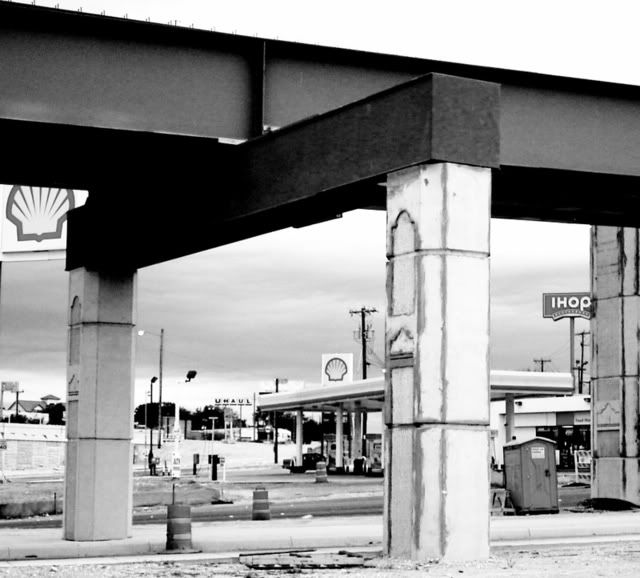 Now I have two pieces by our friend Joanna M. Weston.



Cold Water

inching step by step
I feel my way
from one pebble to the next
hoping for sand
at the each tentative toe-down

cold edges past ankles, calves
knees, and I stretch tall
anticipating the moment
when my groin freezes
and stomach chills

then I will stand
flurry the water
with hands full of intent
watch a child in the shallows
sunlight on waves
a canoe far out

I procrastinate
warmth on my shoulders
but the moment comes
when I prayer hands
dive in
swim hard


Listening

heard a train

felt its thunder
thrum my length of bone
and knew the message:

"don't stay in one place
move on, change
day to hour

"when dawn rattles on the window
open and let her in

"when death knocks at the door
go out to meet him

"there's no vision as stale
as the track not taken
so listen and hold the sound
in your blood"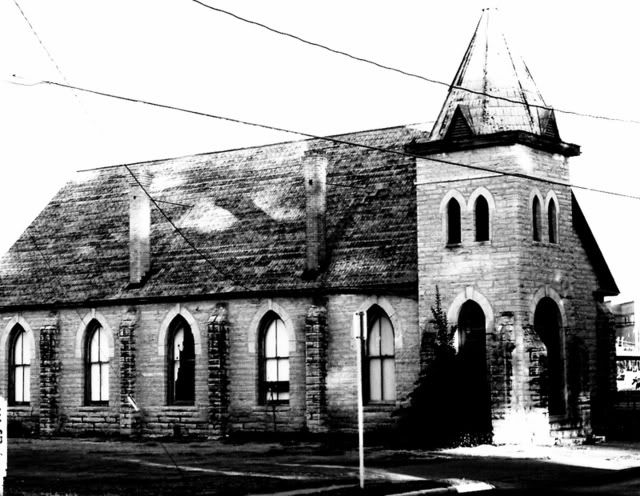 Although when i wrote the next poem I wasn't really sure I was going anywhere, in the end I did and had a nice little trip - made a loop up into some towns west of San Antonio I used to visit on business but never really had a chance to take a closer look.

And finally got a look at the Popeye statue.



February ramble

i had been thinking
about taking a trip today

itinerary
set in my mind

west
on Highway 90
to a bunch of little towns
where i used to have offices
i visited often, always without time
to see the sights

beginning in
Castroville,
then through
Hondo,
Sabinal,
Knippa
and a quick stop in Uvalde,
at John Nance Garner's
grave-site
for no reason except
i've driven past it five hundred times
and never stopped

from there
through Carrizo Springs
to Crystal City, Spinach
Capital of Texas, for a look
at their Popeye statue on Main Street
i never took the time to see before

to Eagle Pass
and the stink of low grade diesel
from the buses in Piedras Negras
across the border

follow the river west
to little Quemada, a fertile little river basin
of pecan and peach trees
and vineyards
surrounded by desert

and finally Del Rio
and a good nights sleep
before continuing west
to the Indian wall paintings
in the canyons
a few miles east of Langtry
and the Jersey Lily and the little
island in the middle of the Rio Grande
where Roy Bean engineered
the Fitzsimmons-Maher Prizefight in 1896

might be a nice two days
a break
from the normal day-to-day

gone today
back tomorrow

except it's almost 10:30
in the morning
and i haven't left yet
so i might just
stay home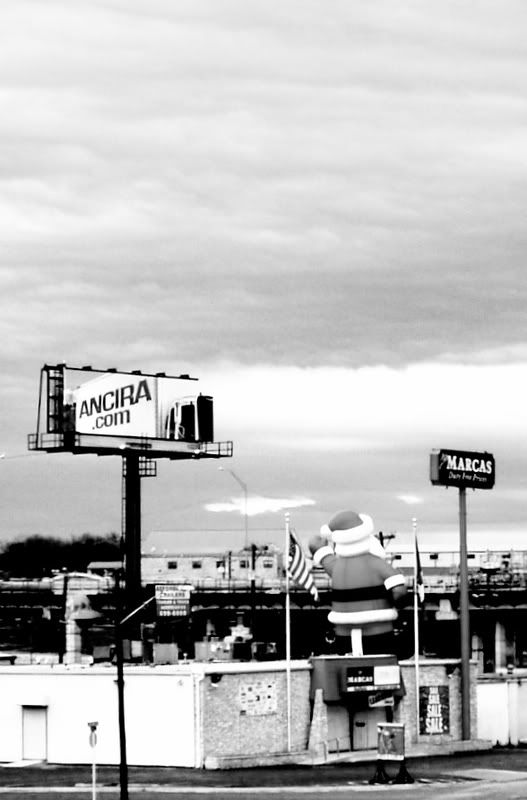 So the ramble ends, leaving us done until next week. Until then -

All of the work included in this blog remains the property of its creators. The blog itself was produced by and is the property of me...allen itz.