Country Light
Friday, February 27, 2009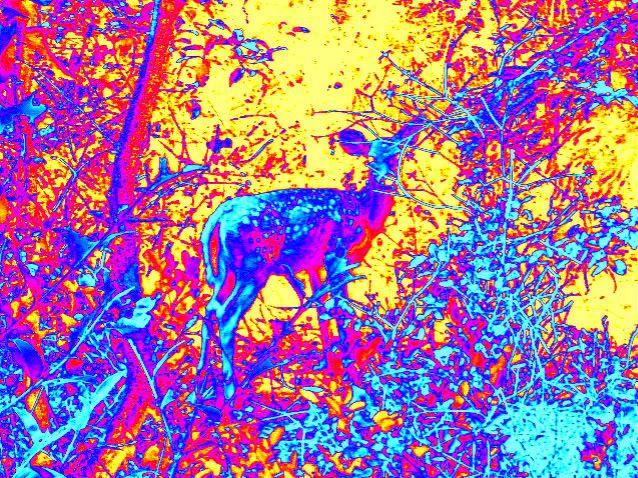 IV.2.4.





Feedback from "Here and Now" readers is that load time is becoming an increasing problem. We're going to try to fix that.

Currently, when your computer loads "Here and Now" the load-package includes the current issue and the two previous issues. Sometimes next week, we'll change that to just the current issue and the most recent previous issue. I don't know how any of this works, but logically, that shuld cut load time by about a third. I hope this works to help those folks who have been having a problem.

Meanwhile, all previous issues, from the first one in 2006 to the most recent, are avaiable in the archives that can be accessed on the right side of the page.

So, that's what we're going to do with that.

This week we have, as usual, a good mix of poets.

From friends of "Here and Now"

Susan McDonough
Teresa White
Walter Durk
Dan Cuddy

From my library

S.A. Griffin
Doug Knott
Bonny Finberg
Ron Kolm
Naomi Shihab Nye
Brooke Bergan
Dennis Tourbin
Charles Harper Webb
G.E. Pattterson
E.E. Cummings
Ursula K. Le Guin

and me.

Here we go.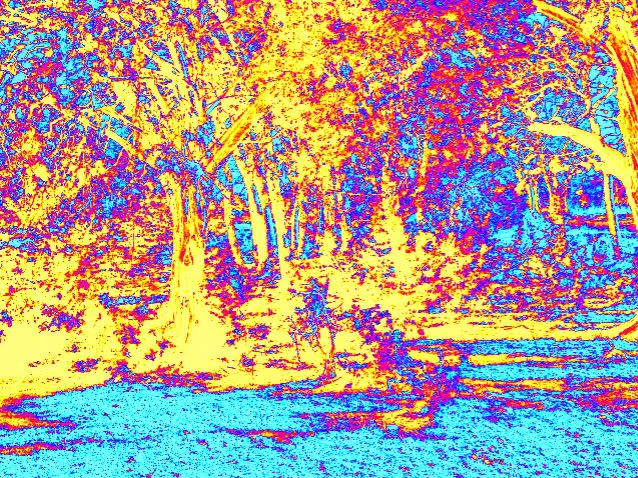 I'm starting this week with several pieces from The Outlaw Bible of American Poetry, a huge anthology edited by Alan Kaufman and S.A. Griffin and published by Thunder's Mouth Press in 1999.



The first poem is by S.A. Griffin, one of the book's editors.

Griffin, author of Heaven Is One Long Naked Dance and A One-Legged Man Standing Casually on Hollywood Blvd. Smoking a Cigarette, has been published in many poetry ezines and anthologies. Along with partner Rafael F. J. Alvarado, he publishes and edits (Sic)Vice & Verse.



There is a River

there is a cheerful ignorance
of chance meeting and
luck like gold that cannot be
mined or
stolen

a common atom

a dance

and stars that trick the
water with their
certain
magic

do not wash your wars in it
take your holy rituals to the
precious fountains built by your
agencies of fear

press your
wine from the fallout
and drink your
bitter victory

for yes

there is a river
a giving river that will
sing you safely

a river of
light

final
fast
and
free

where you can
disrobe
and leave your casual sadness
walking sideways at the
shore

meet me there
whoever your are
and we will agree to
swim it
together


The next poem is by Doug Knott, a graduate of Yale and Harvard Law School who found himself happily sidetracked into the world of written and spoken word in underground clubs and who has been at the forefront of performance poetry since 1984. His work appears in many anthologies and he is an award-winning poetry video director.


Sunset Strip Self Improvement Affirmations

There is always the feeling of wind
even when there is no wind
the coat wants to turn up
young women in tight black clothes
project cold blond sex
slip out in gum-chewing 3's and 4's
from dark fertility-cars

There are fires waiting to jump
fire lanes, to enter the music smog
in the club owned by the famous movie actor
in front of which the famous kid movie star
died of too much good will
and cheap thrills from his good friends;
on the sidewalk stood altars from his fans
like kaleidoscopic stoneware Mexican gods
with flowers in their hair

The take off their shirts
and show their tattoos at closing time
in front of the tattoo store
the girls look at them with
smiles like eclipsing planets
all the way down in their bellies
their faces turn up to the stars

The religious coffee house has folded, of course -
people drive more wildly on this street
holding phones to their ears in their cars,
feet jammed down tight close together
figures on big billboards peer down
like row of giants on a drawbridge
who appear intimate but are
secretly filing for divorce

And the Whisky and the Roxy clubs
feature rock bands that are named after toilets,
boomerangs, and kitchenware;
And I want a motorcycle
I have never had a motorcycle

And everybody here is a little bit behind or in front
of the cameras: in the bookstore, I stood in line
beside Donald Sutherland, one of my favorite actors
and I almost vaulted the aisle to grab his arm
and tell him how much I admired his work, particularly
in Nicholas Roeg's dark Venetian drama
But I held back my racing heart
to give him space to breathe alone
in the illusory world where he is not recognized

In the gas station I pump gas
next to the famous male model
with the blond hair-extensions and big pectorals

I knew it was him when a girl with huge sweater breasts
approached and pulled his autograph while we pumped
and I said, "It's you, right, you're the movie guy?"
and he said, "No, not him," and I said "OK,"
because it was funny enough to me that he denied it,
but then he stood behind me to pay at the cashier
and I turned and said again, "C'mon, you're the guy,
aren't you?" And he said, "Yeah...it's me, it's me,
it's me" and we were both gratified

And the Mesopotamians behind the payment grill
also brandished their mustaches at the big-star action;
I had just seen this male model
as a life-sized comic cardboard cut-out
in the greeting card store window up the street

This is the city of movies, not films -
of package, persuasion and negative pickups
in the financing of all life, including executives
who seek preference in restaurant seatings
like packs of militant seals
and this is the city that serves up
its own name as part of the deal

The High Holy Hype of litmus audience test
Sunset Boulevard in the dog breath night:
the long cars line up at the lacy brocade
outside the restaurants to be loaded
with people who generate international states of mind
and dubious cultural symbols

And it's time for the hit men, the pitch men
the agents and the one-line guys
and to roll the big cameras like dice
and no one forgets to be seen leaving a big tip
or to throw themselves with a big round of applause
and chopped liver under the wheels

Which roll down the street
walking distance from the health club
ragged with the dregs of rock and roll
The traffic lights blink and car shadows
move across me like a movie that kicks in
when I close my eyes -
it's the movie where I'm always the star
waiting for the the light to change
city of stars
neighborhood of strangers

it will happen for me
it will happen for me
it will happen for me


Here's a short piece from the book by Bonny Finberg, a member of The Unbearables. (Looks interesting, but I'll let you look it up.)


Archaeology

Young sexy women, an eternal fount of
sleek skin, alabaster and onyx,
honeyed eyes, yielding mouths.
But I prefer the avatars of elemental things.
Jill, baby faced irony and iron ass to boot.
Dangerous Diane, ineluctable eyes
that pierce the crust of bullshit.
Alice, in the wedding night blizzard of '93,
short moonfaced rascal in mink coat
and plastic rain hat, likes her vodka.
Suzie the floozy, tripper turned chef,
kept the neighborhood kids full of
jello and homemade pizza.
Linda, weighted down with cheap pearls and
expensive taste, in paint smeared jeans,
a fallen arches history of pick up porn.
I will gladly lounge with them when poachers
come to pick our bones and steal the tusks
we brandished in our cool resolve.


And an ever shorter piece by Ron Kolm, another member of The Unbearables.


Factory Still Life

Eduardo, my night shift partner,
Shovels another load
Into the blazing furnace.

He cups his nuts
As the flames spew out
And circle around his face.

His eyes glow
As he tells me a dirty joke
That goes on approximately forever.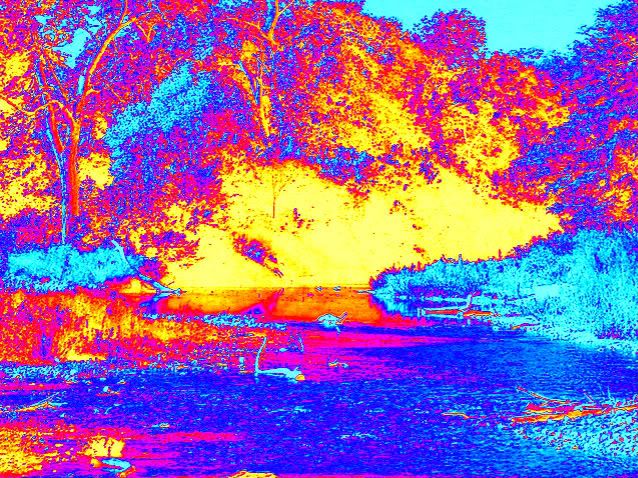 I had a birthday last week, one of the big ones. Here's my poem for that day.



on my 65th birthday

it's a pretty good
morning
to have a birthday

cool,
with soft breezes

a little damp in the air

spring
is in evidence,
all the trees we planted
three years ago
along Apache Creek
are showing their green buds,
except for the red oaks
who lose their leaves last
in the fall
and sprout them back
after all the other trees
have greened in the spring

we didn't have much of a winter
this year
and i'm not ready for what we had
to end,
just like i don't think i'm ready yet
to be 65 years old

but no one asked me
about either the greening of spring
of the graying of my own life-string,
so i suppose
my only choice is going along with the program,
the real life alternatives,
continuous winter and dead in the ground,
being cures
worse than the disease

....

i don't care what they say,
no one's every ready
for these inevitabilities of wound down and worn out,
the approaching day
when the yo yo goes down and doesn't come back up

there was a golf tournament
where i lived when i was a kid,
"Life Begins at 40," they called it
and i thought it was hilarious,
this idea of a bunch of
one-foot-in-the-grave
40-year-olds
hitting golf balls
under the delusion
they weren't about dead

that was the time i thought
i might make it all the way to 40
before i keeled over
in crickity old age,
curdled up
like expired milk,
bound only to slip away
down death's unforgiving drain

not much going on after that,
i thought

ah,
the ignorance
of crass and arrogant
youth,
never even suspecting
the golfers were
right,
that most of the best
of my life
would come in those years
after i had assumed
i would almost
certainly be committed to ashes strewn across some
irrigation canal
alongside a field of winter beets
not so far from home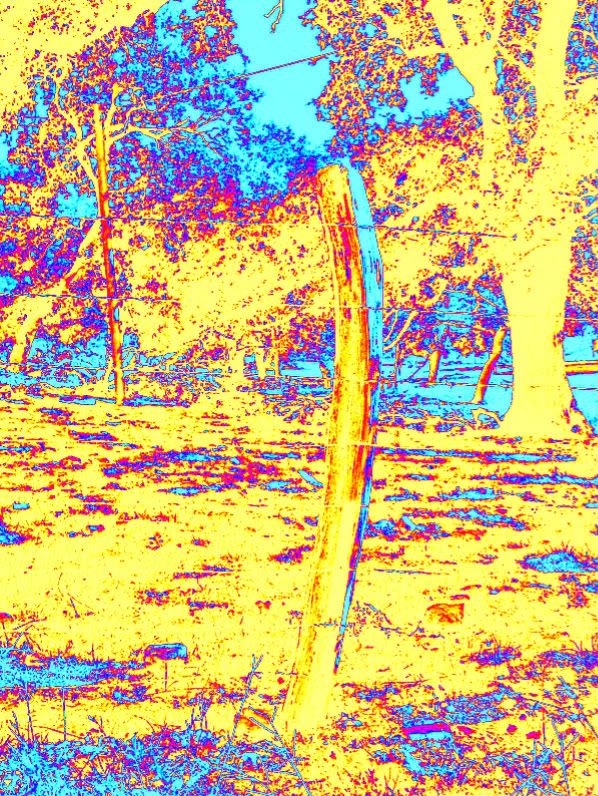 Born in 1952, Naomi Shihab Nye is a poet, songwriter and a novelist. She was born to a Palestinian father and American mother. Although she regards herself as a "wandering poet," she refers to San Antonio as her home. Here are two of her poems from her book19 Varieties of Gazelle, Poems of the Middle East, published by HarperCollins in 2002.



Holy Land

Over beds wearing thick homespun cotton
Sitti the Ageless floated
poking straight pins into sheets
to line our fevered forms
"the magic," we called it,
her crumpling of syllables,
pitching them up and out,
petals parched by sun,
the names of grace, hope,
in her graveled grandmother tongue.
She stretched a single sound
till it became two -
perhaps she could have said
anything,
the word for peanuts,
or waterfalls,
and made a prayer.

After telling the doctor "Go home,"
she rubbed our legs,
pressing into my hand
someone's lost basketball medal,
"Look at this man reaching for God."
She who could not leave town
while her lemon tree held fruit,
nor while it dreamed of fruit.
In a land of priests,
patriarchs, muezzines,
a woman who couldn't read
drew lines between our pain
and earth,
stroked our skins
to make them cool,
our limbs which had already
traveled far beyond her world,
carrying the click of distances
in the smooth, untroubled soles
of their shoes.


Half-And-Half

You can't be, says a Palestinian Christian
on the first feast day after Ramadan.
So, half-and-half and half-and-half.
He sells glass. He knows about broken bits,
chips. If you love Jesus you can't love
anyone else. Says he.

At his stall of blue pitchers on the Via Dolorosa,
he's sweeping. The rubbed stones
feel holy. Dusting of powdered sugar
across faces of date-stuffed mamool.

This morning we lit the slim white candles
which bend over at the waist by noon.
For once the priests weren't fighting
in the church for the best spots to stand.
As a boy, my father listened to them fight.
This is partly why he prays in no language
but his own. Why I press my lips
to every exception.

A woman opens a window - here and here
and here -
placing a vase of blue flowers
on an orange cloth. I follow her.
She is making a soup from what she had left
in the bowl, the shriveled garlic and bent bean.
She is leaving nothing out.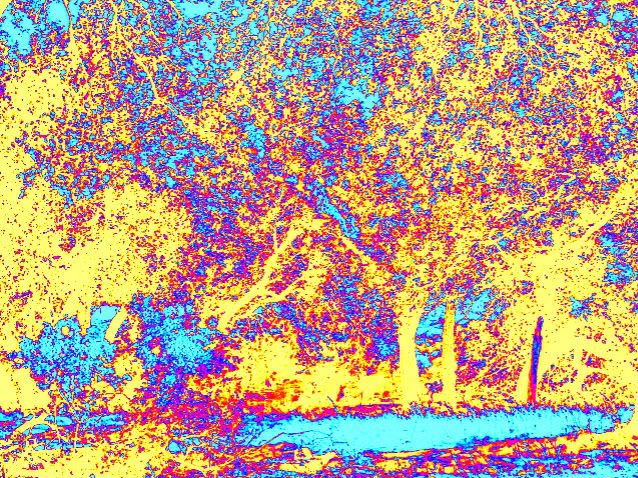 The next poem is by Susan B. McDonough who creates gardens for a living and enjoys the journey of transplanting words into poetry. She has one foot in Arizona and the other in Maine. Her poems can be found both on-line and in print.

Susan is one of my house mates on the Blueline's poem-a-day forum, "House of 30." The poem is a great response to anyone who might think that the poem-a-day discipline might lead to lower quality poetry.



The Irony of Faces

A forest spirit whispers
in capital letters his mouth
making the "C" with lips
pulled back and jaw held
as tight as a doubled-up
rubber band. The native
wears many masks.
Today its the Nuhlimkilaka:
bringer of confusion


But it only reminds me of
armies of white men who crossed
oceans, then plains with their own
set of rules. Untied to the land
and its values. neglectful
of the notion that a spirit life
weaves land to people.
I see them as Nuhlimkilaka:
wearing the skin of conquerors
to hide behind the word freedom.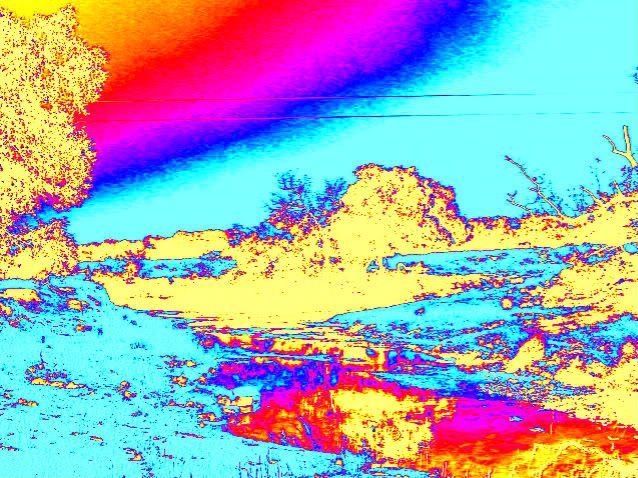 The next poem is by Brooke Bergan from her book Storyville, A Hidden Mirror published i n1994 by Asphodel Press.

I've told the story about Storyville and Bergan's poems about Storyville and E.J. Bellocq, an everyday commercial photographer who inadvertantly became the photographer of record for Storyville's whores, several times in past issues and won't repeat it this week. It is an interesting story which, at one point, was turned into "Pretty Baby," a good movie and easily googled.

Bergan has an MA and a PhD in creative writing from the University of Illinois at Chicago. She has taught writing classes and workshops for nearly twenty years in grade schools, high schools, libraries, colleges and universities to widely diverse audiences around the country.

Her publications include three critically acclaimed books of poetry as well as fiction, reviews, essays, translations and a play.



Plate 1: Girl Wearing A Shawl

It is casual nudity that
surprises, too guileless
not to trust the dark shape
shouldering into the corner
is not an intimation of chaos
or the spreading stain of evil, but
only a dream of tomorrow

Nipples tilt left and right, bright
wildflowers tipping into a breeze -
a body made not for pleasure
but for forgetting, a dream
without clefts or the stain of memory.


Plate 2: Girl In A Picture Hat

Door, walls, and dress
moired by flaws in the plate
itself, as the sweetness
of a smile by the memory
of touch, the toes of her
white kid shoes by summer
rain, she stands, hands curled
just so.

At the edge of the plate,
the other one sleeps
in an iron bed draped with
netting, hands drawn up, self-contained,
two nightshirts on the closed door,
in escape.


Plate 3: Girl With A Dog

Feet splayed out n pantaloons
preposterous as the tissue
panties of a lamb chop, the dog
wants to be lifted to the ground,
waits with the man from the cool
tips of beans snapped
into her apron to fall
onto damp brick.

They will talk softly
of this and that,
stirring the heavy air
with their laughter.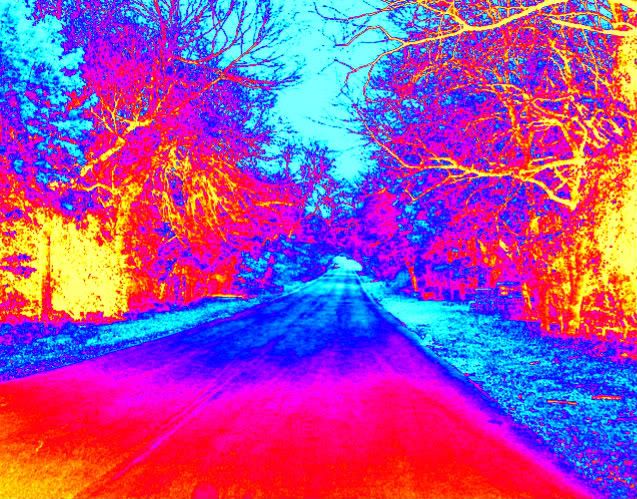 Now here's my story about a very pleasant evening out.



Sunday night before a Monday holiday

downtown Austin,
a little bistro
on the corner of 3rd and Lavaca,
crowded inside for a Sunday night
because of the marathon,
but quiet
on the sidewalk
under an overhead heater
to dull the edge of the chill

a fine dinner,
a bottle of wine
for the three of them
and iced tea for me,
quiet conversation
with our son and his girl,

both quite grown now,
but hard for mom
to accept
even though she
tries

for me
each conversation
a gathering of
revelations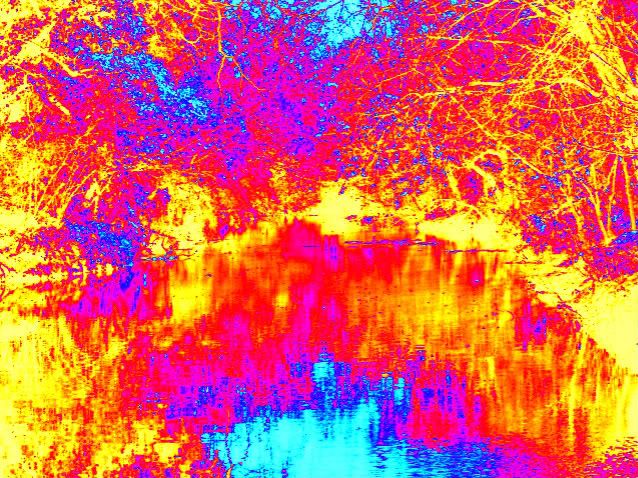 Next, I have two poems by Dennis Tourbin, from his book In Hitler's Window, published by The Tellem Press of Ottawa in 1991. Born in 1946, Tourbin was a Canadian poet, painter, performance artist, novelist and art and poetry magazine editor. He died in 1998l



In Cities

In books
the mystery
of stars,
the mysterious
world of stars
is there
in books.

Not people stars
like you-know-who
but real big stars
like way-out-there.

In cities
where there is
traffic and noise
and big steel buildings,
sometimes
only small pieces
of sky exist
and very few birds
in cities.

In cities
at night I
want to take
water and lightening
and re-discover
electricity.

Take rope,
make storms,
follow jetstreams
downtown right
to the edge of
the universe.

In cities
my imagination
explodes, sends
pictures, small
pieces, fragments
of colour in
every direction.

In cities
I discover
new worlds
in faces,
watch birds
crash into
mirrors,
see lightning
crease the sky.


In Hitler's Window
(Close to Midnight)

In his room
a small party
has gathered,
a quiet party
of people
and soldiers
and dogs.

Outside, the
darkness descends;
the windows become
mirrors...

The people move
through the room
exchanging glances.
Hardly a word
is spoken.

A fierce wind
gathers outside,
moving through
mountains and
trees, sweeping
the landscape.

The dogs huddle
near the door,
sniffing; a strange
odour penetrates
the room.

In distant fields
prisoners shovel
white lime into
open graves.

Time seems suspended.

And a slow train
moves through
the countryside.

It is close to midnight.
The guests are preparing
to leave. The walls
begin to close in.

He opens the door.
The dogs race out
into the heart of
a blazing fire,
stars exploding.

He stops,
looks at his watch,
the hands revolving
faster than the
speed of light.

Time disappearing now.

In his cold heart
he longs for a
sudden rain,
the smell of
wet fur,

the comfort of
crawling deep
into the damp
earth, his
only escape.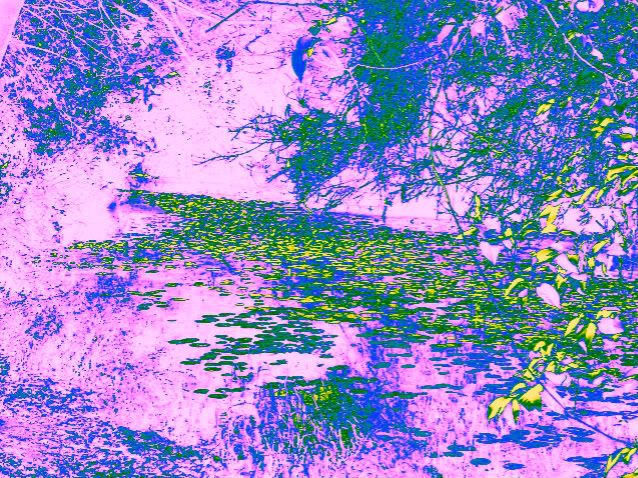 I've pleased to have our good friend Teresa White with us again with two poems.

Teresa has been nominated twice for the Pushcart Prize and has been published in numerous online and print journals. Her latest full-length collection of poems, Gardenias for a Beast received a favorable endorsement from Billy Collins.

I've added a link to Teresa's website under "Links" on the right of the page where you can go for more information about her work, including her new book.



A Night at the Opera

Dreams are the soul's libretto,
a fancy script for a play
we pantomime for no one.

I dream I've perished
like Mimi in LaBoheme,
feel the pain and kick

past purgatory
in a beeline to hell.
There is no easy portal

for you to follow.
Separation comes to all, dear.
In my waking, I bring nothing

back from this land
of the unfortunate.
I saw the deformed

and beautiful prance
up 8th Avenue -
heard them scream.


I Want a Wife

I would insist
her waistline
be larger than mine

her lips thin and unexpressive,
a smile that rarely blooms
from its tight bud.

Dishes. Of course
she'd do dishes. No dishwasher
here: she'll plunge her worried

hands into the bubbles of Joy.
She will gaze out the window
at the maple proliferating

so quickly, we're afraid
it will buckle
the patio.

I would insist
her laughter be crude
and unmodulated,

her sorrow true
and forgivable. I watch
as she french-corners our bed.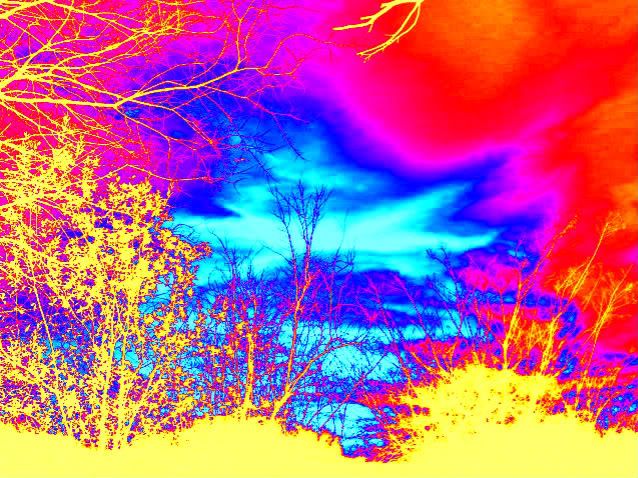 One of the pleasures of doing "Here and Now" is finding poets I really like that I didn't know about before.

One such poet is Charles Harper Webb, a wiseacre, stand-up comic, visionary and often very funny poet. He was educated at Rice University of Washington and the University of Southern California. A rock singer and guitarist early on, he is now a licensed psychotherapist and professor of English at California State University Long Beach. The author of a novel and poetry which has appeared in many magazines and anthologies, he is also the author of Reading the Water, winner of the 1997 Morse Poetry Prize published by Northeastern University Press in 1997.

The next three poems are from that book.



The Temptations of Pinocchio

We see Satan in Foulfellow the fox,
seducing Pinocchio from school, then shipping him
to Pleasure Island, where he smokes and loafs
and nearly makes a jackass of himself.

But behind Geppetto's smile, the beauty
of the Blue Fairy, the cuteness of Figaro the cat,
Cleo the fish, the singing conscience
Jiminy Crickey, Old Scratch himself is cackling too.

Skipping to school that first day of his wooden life,
Pinocchio is skidding toward a land
where boys are named Percy or Fauntleroy,
and always mind their moms and never cuss

or fight or get their clothes dirty or talk
with their mouths full, and then one day -
reading their Bibles, dabbing specks of crumpet
off their little vests - their faces flatten,

bodies shrink, eyes bulge, noses turn black.
They drop down on all fours, long silky hair
sprouting everywhere except the shin shafts
of their paintbrush tails. When pudgy, perfumed

demons flounce and drag them off to sell
to fat ladies who hug and slobber, feed them
chockies, then spank them when they poo-poo
on the rug, they don't fight back; but for some reason

their dog brains can't comprehend - even as Pinocchio
homers through a stained-glass window,
slides a dead rat under a girl's chair - they dream
of wolf packs tracking deer through snowy woods,

pulling one down, tasting its hot, panicked blood.
This excites them so much that, on their puffy
pillow beds, their legs twitch, their jaws snap;
they try to howl, and wake up hearing yap, yap, yap!


Evil Genius

I love it when one finally breaks, and blubbers,
begging for his life. Watching demented
Dr. K - who slaughtered millions - scream
when tap water is flung in his face
(he thought it was his killer germs), I laugh.
Take that Mr. Pritchard, who ran World History
like a Gulag Death Camp. take that, Ms. Simpson,
who read my essay to the class, then said,
"This is exactly what I can't abide."

Die, Mr. K:
No, wait. I want to be like you:
each sentence laced with lethal irony,
my longish hair and low, voice seductive
as a snake. I want to be a prodigy
playing chess with human pawns, laughing
because the fools will never understand.
I want to be so smart no prison can hold me,
no one contradict me with impunity.

Strap me into double straitjackets,
lock me in a cage, wearing a hockey mask -
I'll still suck out your eyes and get away.
Recaptured, composure restored, I'll let you
launch me, frozen, out into deep space.
In a few centuries, or weeks or days,
millions will be dying of boredom, needing me
to spark some drama, make external their self-hate.
I don't even have to tell you, "I'll be back."


How Lizzie Died

I saw your amber slash by the trashcan
and had to have you. Stripping off my sweater
and way you shed skin, I dropped it on you,
snuck you inside past my mother,
and unwrapped you like a gift. "Just for a week,"
I told myself, awed by your daring slingshot-
tongue, thin, tyrannosaurus forelegs,
wand-like toes, legs in a catcher's squat.

Two weeks later, I found you in your shoebox,
crawled on by the crickets you wouldn't eat,
your body - stiff as a stuffed alligator -
curved like a fishhook, a jai alai cesta,
a comma, half a heart, an Alpine horn
that groaned across Houston, Texas, so loud
and long I can still hear it in L.A.:
Shame on Charlie Webb. Sorrow and Shame.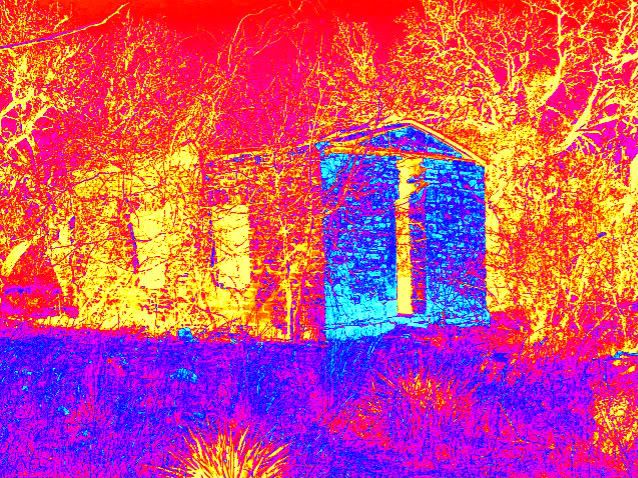 Another story, this one about how easy it is to get me to forgive just about anything.



scary Unitarians

i see them
just about every Saturday morning

a couple
both tall and thin,
he, bald,
she with short, very blond hair

they
look so straight...
so white...
so clean...
you know they have to be
serial-killer-wife-swappers,
torture chamber
in the cellar
and not a mattress tag untorn
anywhere in their house,
perfect portraits
of the people the neighbors always describe as
sooooo nice, such good neighbors,
who could have guessed they could have
...insert the atrocity of your choice here...

those kind of people,
bad seeds
no one suspects
until the bloody harvest comes

several years
ago
i read for a group
of Unitarians -
a room-full of people who looked just like
these two,
nice folks, as it turned out,
they liked my poems,
which excuses
a lot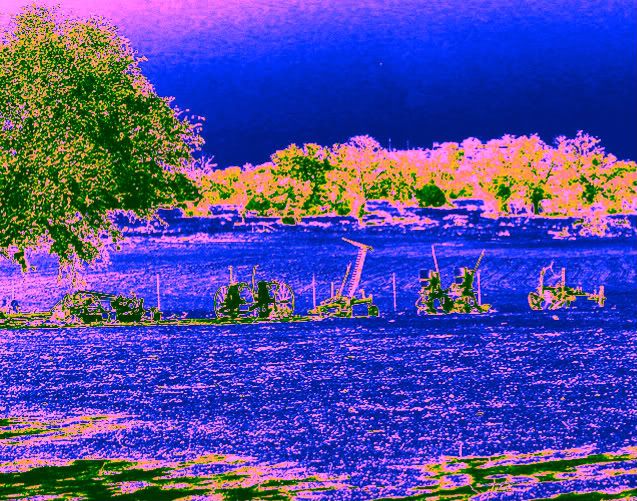 Here are two poems by G.E. Patterson from his book Tug, published in Graywolf Press in 1999.

Patterson, a young poet, critic, and translator, grew up along the Mississippi River and was educated in the mid-South, the Midwest, the Northeast, and the western United States.

Tug, his second book, won the Minnesota Book Award.

His work has also appeared in a number of magazines and journals. His awards include fellowships from the Bread Loaf Writers Conference, Cave Canem, the Djerassi Foundation, the MacDowell Colony, and the Minnesota State Arts Board.

After living in the Northeast and on the West Coast for a number of years, he now makes his home in Minnesota, where he teaches.



I Used to Go to Church

When my doctors thought
I was dying
I saw my father
slumped over
in a painted chair
in 6 A.M. sunlight
wearing faded paisley
boxer shorts

Before I was sure
if I should call
out to him
he got up
& moved through the room
looking at everything
picking up photographs
of my friends
cupping the mug
I'd sued for tea

His hands ran
along the edge
of the dining table
as if objects
he touched
could tell him
the few things
he wanted to know
about my life

My old man
opened a window
& the wind rushed in
bringing birds
Pigeons perched
on his outstretched arms
& on his head

Each one cooed
a single note
but the sounds mingled
together
like a chorale
of bell ringers
& my father
he did nothing

to stop it


Holiday Sapphics: Philadelphia

Christmas, New Year's, even the Fourth of July -
Dining table's crowded with conversation.
Holidays are wild at my house. We talk loud.
Shouting at people.

Shouting loud enough that the neighbors, listening
Quietly to albums, are forced to ask us,
"Would you try to speak, uhhmm, a little less loud."
Bourgeoisiest Negroes

Imaginable. But in this city, quiet
Bourgeois negroes can't be denied. The quiet
Lasts a minute. Shouting resounds like singing,
Tuneful and rhythmic.

Yes, we're back to shouting. It's love that makes us
Loud. The food helps, adds to the holiday cheer.
There's no way my people are going to sit down,
Chattering softly.

Plain and simple fact is that times together
Come to mean a lot to the people gathered.
Seldom see this: Three generations making
Family Noises.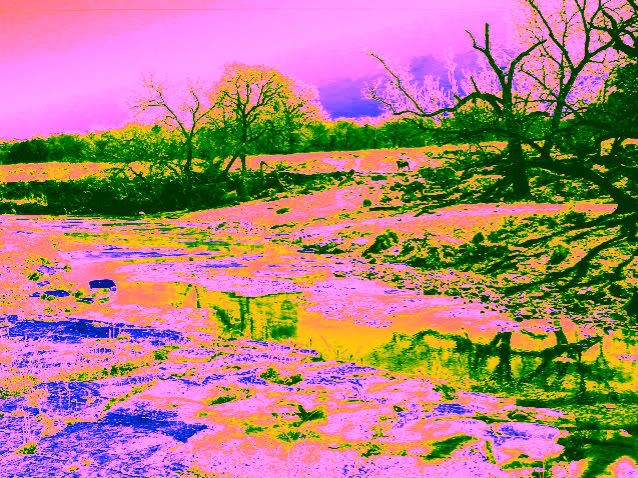 Now here's a poem by our friend Walter Durk. Born in New York City, Walter has lived in Asia and in various cities in the United States.



Like a homing pigeon

Today is today and
all its yesterdays.
There is this quiet place
with nothing but sky and
trees, a few people with dogs
sometimes; but my nervous
basket is crowded with yesterdays
reflected like mirrored images
repeating themselves.
A silent film rolls.
Frame by flickering frame
the past relives, coming into
being once again and I
like a cormorant devour
one frame after another
to seek the next. Like
a homing pigeon that flies
great distances to return to
the coop.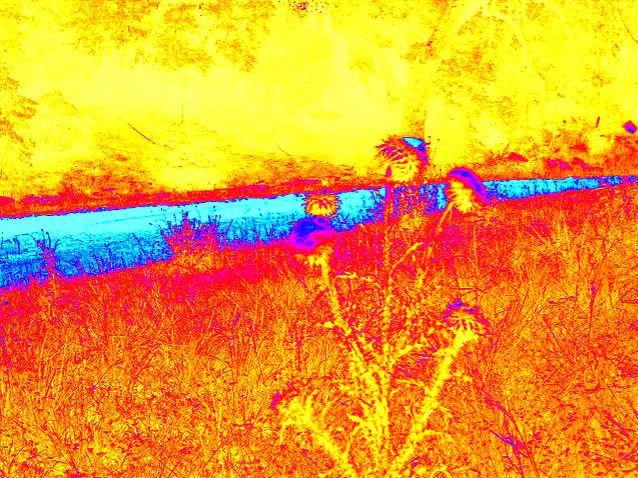 I read this little "wtf" texting short form in a story in The New Republic. I don't text (stuck at the email stage and feeling pretty proud of myself to have become even that advanced in communications technology ) but knew immediately what it meant from context and even quicker imagined it out of the mouth of one of George Carlin's hipster characters. I decided I needed to to use it in a poet, then figured, wtf, i'll just use it for a title.

What a handy little three letters it is.



wtf

it's beginning
to look like winter
might be over and
that's too bad
since
around here
if
it's not winter
it's
summer
and it seems like
we just had one of those

it is the bane
of where i live, having
during the course of the year
no more than 1.46 seasons,
that's
8 or 9 months of summer
a couple of months of winter
2 and a half days of spring
and 45 minutes of fall

takes
all the fun
out of calendar-watching

living someplace
with 4 seasons sounds
wonderful to me, including even
a glorious, though short, summer,
but i know the chance
of me ever living someplace like that
is nil when even a move across town is unlikely

i yam
where i yam
and that's where i yam always going to be
it seems and no truckload of spinach
or any other form of propulsion
is going to change it

maybe instead of railing against the forces
of domestic immobility
i should look for the bright side -
like
living about 8 blocks from one of the
largest concentration of medical services
in the state, or, about a 3 minute ambulance ride
from professional resuscitation
at any one of a number of hospitals
after my first heart attack
is certainly a factor
on the plus side
for someone
getting
older
by
the day

i mean,
wtf,
who needs great weather
when timely resuscitation is at hand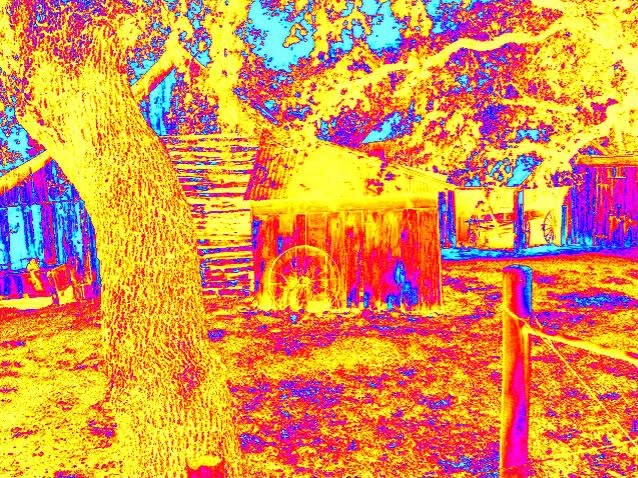 How about a little poetry fun with, who better, E. E. Cummings, from the book Etcetera - The Unpublished Poems, published by Liveright in 1983.



3

mary green
cheerful & generous
flew to america
(just like a dream)

fearless & loyal
(honest & strong)
utterly irish
& realer than sunlight

it's lucky the man is
herself will make happy
(though poor he'll be rich &
if old he'll grow young)


6

out of bigg

est the knownun
barn
's
on tiptoe darkne

ss

boyandgirl
come
into a s
unwor

ld 2 to

be blessed by
floating
are
shadows of ove

r us-you-me a

n
g
e
l

s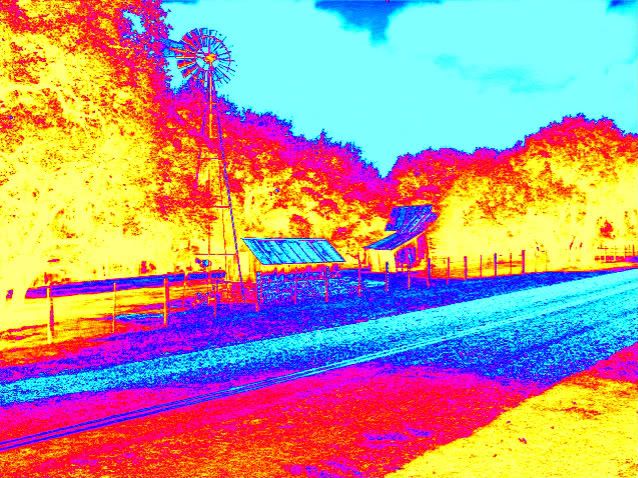 And, here once again, we have a new poem by our friend Dan Cuddy



Winter Morning

the blood-orange sun rises
smoke like flags wave from chimneys
it was cold getting the morning paper

beneath gray roofs
mothers help reluctant children into jackets
men, fathers or not, hurry their coffee
TV sets do their small talk
or frown last night's murders
or blab on about macaroni

a head presents itself to a mirror
comb wetted
rough hairs of sleep smoothed out
tie, if there is a tie, straightened
thoughts shoved into pockets for later

scrapers shave windshield frost into flakes
the glass at last like an uncovered walk
metal grumbles
tails of exhaust wag

one by one lives leave their beds, homes, control

the sun yellows
keeps its size for awhile
but shrinks in importance
frost invisibly rolled up
newspapers curled or stacked
or squinched into a bag or can
news becomes history
most of it forgotten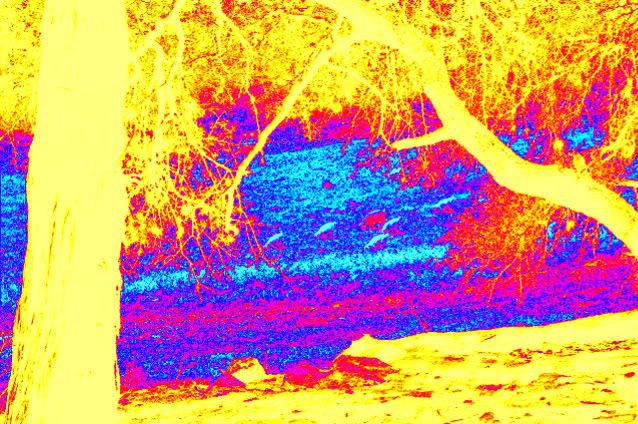 Next I have five short poems by Ursula K. Le Guin who I knew well as a science fiction writer, but never, until I started "Here and Now," as a poet.

The poems are from her sixth book of poetry, Incredible Good Fortune, published by Shambhala Publications in 2006.



Fulfillment

Tonight to be entire: the East and West,
wind-driven spar and entered air,
rough hollow hand and full soft breast,
mouth, teeth, tongue, and juicy pear.


Song Sparrow Song

Hear him so sweetly
start to repeat it,
pause and complete it
freely, freely, freely!


On Hemlock Street

I see broad shoulders,
a silver head,
and I think: John!
And I think: dead.


A Valentine for Krakie

In the house of the sunrise
hangs a lamp of white shell.
In the houses of dust and darkness
a woman wearing turquoise laughs.


An Afternoon in England in Winter

At a quarter to Edward, the late post
slides out of the opening, undulant.
"When are you doing?" the clock asks.
"Tenzing," I answer, nervously expectorant,
spitting rain across the shingle beach.
A trawler on the murky sea just east
of yesterday drags the dark hours in
along with a few octopus, and Moira.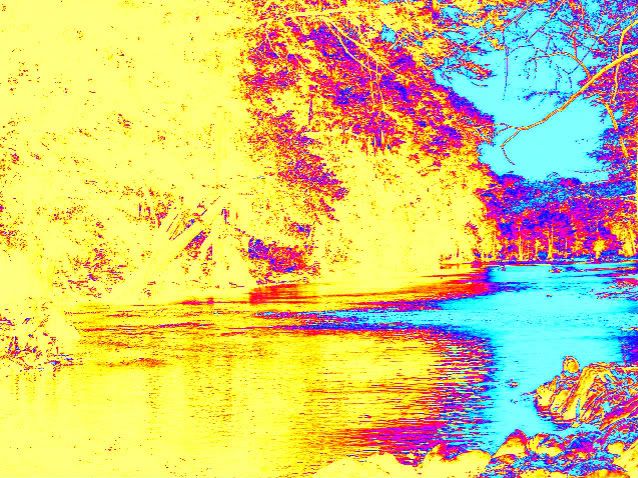 I do a daily poem for the Blueline's "House of 30" as an exercise of making myself look into myself to find poems. I don't expect great poetry, but see, many times more very good poems than I would ever imagine, a few from me and many from my house mates. It's "no drama" poetry, no pulling of hair in frustration, no howling at the moon, but just sitting-down-and-doing-it poetry. Inspiration comes, if it comes, not as some bolt from the blue, but down a well-tended path, worn from days of trudging it's length.

Having done it now for nearly two years (I'm on my 21st 30 days), I really don't understand why writers aren't lined up six deep to post their latest daily piece at the "House of 30" as a challenge and as a daily chance to grow as a poet. And it is fun, after all.



my mark

intimidated
some 20 months ago
when i stated this daily exercise,
i've come now
to look forward to it

facing
the blank screen
waiting
for the idea
that will lead to the words

that will lead to the
poem
that opens the day for me,
that wakes the brain

and sets me up
for the rest of the day
which i know
will be not nearly the fun

but necessary
before the night that leads
to another day and another
blank screen

i welcome it like i welcome the sun,
for there is fun in the creating,
even when the creation is as weak,
uninspiring, and blandly ugly as this

my mark on the day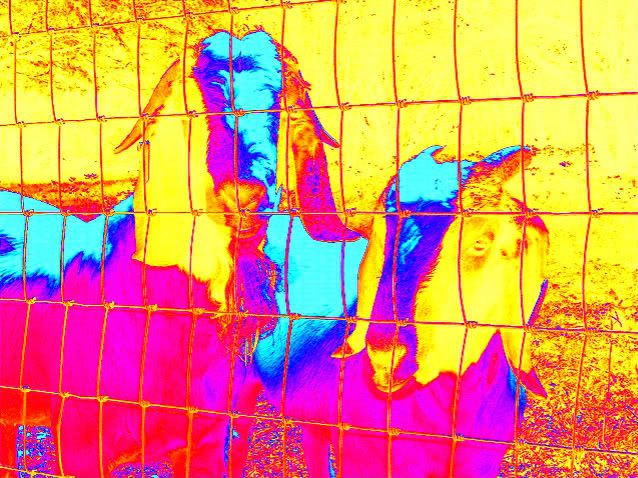 And that's it.

Here's hoping our speed-loading efforts are successful. In the meantime, as is always the case, all material included in this blog remains the property of its creators. The blog itself was created by and is the property of me...allen itz.