New & New Again
Thursday, January 01, 2009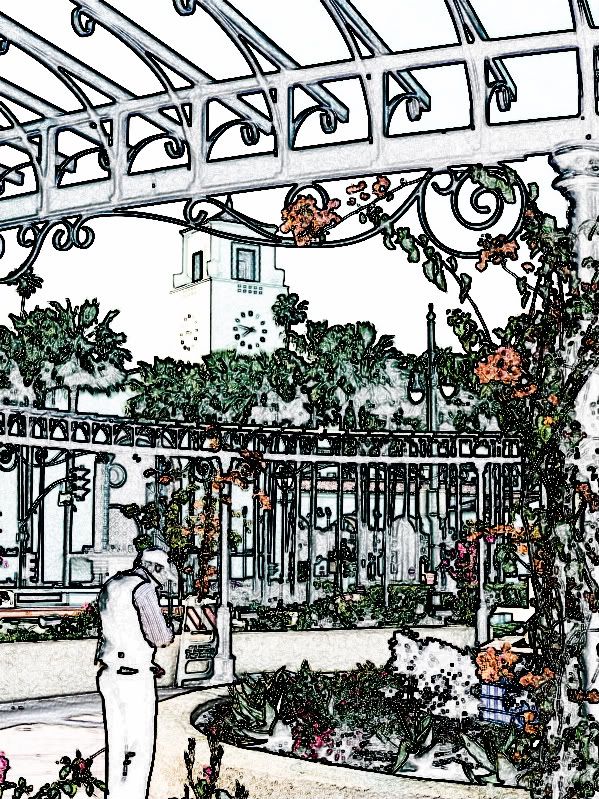 IV.1.1





Well, I'm bored, so here I am, a day early, beginning the fourth year of "Here and Now" with my first post of 2009. Lots of good in 2008 and lots of bad. Let's hope the good wins out in this new year, which we will celebrate here at "Here and Now," by doing nothing different, just poetry and a little art.

Well, almost. I would like to add a review feature to at least some of our weekly posts. Books, movies, music, even products, i suppose - you saw it, read it, heard it or used it and loved it or hated it, so write us a review. Our weekly posts usually run 7,000 to 9,000 words (a little longer this week), so try to keep your reviews at or under 600 words. Send those words to me at allen.itz@gmail .com and I'll (usually) share them with our readers. Include a short bio (3-4 lines), because everyone is going to be interested in knowing more about you after reading your brilliant reviews.

For this first post of the year, I decided to celebrate my friends and house mates on the Blueline Forum's poem-a-day "House of 30." By these poets' example, I am encouraged to continue on my write-a-poem-every-day discipline. I hope I do the same for them.

As well, i invite any "Here and Now" reader-writer who wants try the 30-day discipline to join us at the forum. It is a non-critique forum meant to support the practice of writing on the theory nobody ever turned into a worse writer by writing more and some, with the encouragement of house mates, might become better. That's my hope for myself, anyway.

Whatever kind of writer you are, poet, prose, fiction/nonfiction, or just one hell of a writer of elegant grocery lists, come visit us at



http://blueline.goobertree.com/forum/viewforum.php?f=31



and see what you can do in 30 days.

This week we enjoy some of the work of my poem-a-day friends

Thane Zander
Susan B. McDonough
Marie Gail Stratford
Gary Blankenship
Connie Walker
Alice Folkart

The work of long-lost friend

John Moulder

As well as bits from my library by

Leroy V. Quintana
Eugenio De Andrade
Emma Lazarus
Yahuda Amchai
Pablo Neruda
Robert A. Fink
Francisco X. Alarcon
Renny Golden
W.S. Merwin
Samuel Hazo
Steve Gehrke

And a few from me.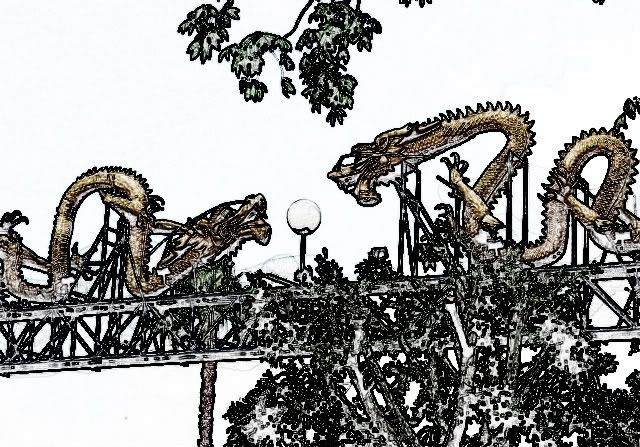 Leroy V. Quintana was born in Albuquerque, New Mexico, in 1944. He never knew his father and spent his early years moving between small northern New Mexico towns such as Raton and Questa, where the old cuentos (tales) had not yet been displaced by Anglo influence. He lived first with his grandparents until third grade, then with his mother and stepfather. His family moved back to Albuquerque when he was in the fifth grade and from that time to the time he graduated from high school in 1962, he did little writing, but did not finish anything he wrote. After graduation he worked for a time as a roofer with his stepfather. In 1964 he began to study anthropology at the University of New Mexico. His college career was interrupted by a tour of duty in the army (1967 to 1969), with one year in Vietnam. Upon his return he wrote a few rough drafts about his experiences and those of his buddies. These would later become the core of a cycle of Vietnam poems in Five Poets of Aztlan, published in 1985.

Quintana returned to college at the University of New Mexico in 1969, majoring in English. He became the poetry editor for the university's literary journal, Thunderbird, and sent poems off for publication. Some of them were accepted for a new periodical, Puerto del Sol, at New Mexico State University. In 1971 Quintana finished his B.A. in English, then worked as an alcoholism counselor at St. Joseph's Hospital in Albuquerque. In 1972 he began an M.A. at the University of Denver, but left after one quarter to take an assistantship at New Mexico State University, He finished his M.A. in English in 1974, and taught for one year as an instructor at New Mexico State. Since then, he has published six books of poetry and twice won the Before Columbus Foundation American Book Award. He is currently professor of English at San Diego Mesa College.

I have two poems from Quintana's book the Great Whirl of Exile published in 1999 by Curbstone Press.



Poem for Myron Floren

What could be more boring than shuffling
into the gym to listen to some square
from Lawrence Welk's band play the accordion
just because his niece, who's got to be a big square
herself, convinced the principal, no cost to the school?

But he never gave us a chance to doubt him.
Yeah, he was a square squeezing some aold-
fashioned tunes out of an instrument s popular
as acne. be we quickly learned to say hip
in his language: it didn't matter what you did,
it was how much you loved it that counted,
as well as doing it in front of the disbelievers
shamelessly, but not like the Marine Corps
recruiting sergeant, who also charmed us when
his turn came around the end of our senior year.


Poem for Harry Houdini

What a delight that summer, page after page,
slipping out of hicktown jails, out of trunks
strapped tight and dropped into the ocean,
sliding out of miles of chains twined around
you like serpents squeezing your last sigh from you.

I have slipped through the fingers of my grandparents' home
forever, taken away to live with my mother and stepfather.

Your nimble fingers allow you to unbuckle
straitjackets, squirm to freedom.

You go from town to town, leaving
the dictionaries humbled, wailing,
the definition of escape
continuously evading them.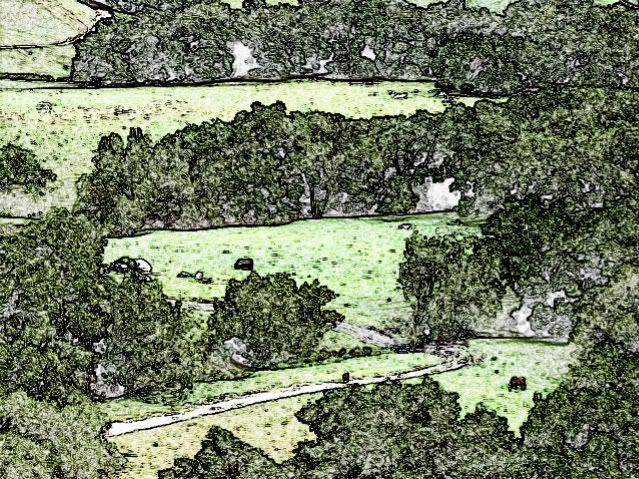 Olmos Perk is a coffee shop i've been trying to become accustomed to since my old hangout closed. The coffee shop is located on the edge of Olmos Park, a heavily wooded park, also called Olmos Basin, which is behind an old dam which is part of a flood protection system for downtown San Antonio, the Riverwalk and points beyond. On the edge of Olmos Park, the park, is Olmos Park, the incorporated village of mostly rich people completely within the geographic boundaries of San Antonio. It is one of a number of such smaller communities that San Antonio has overtaken and surrounded through years of growth.

Anyway, that's where the name of the coffee shop "Olmos Perk" very cleverly came from. Here's a poem from Olmos Perk, with the hope that, at least until I find another resting place, many more will follow.



just in case i can't get the fire started

it's
been
a cold, cold day

dark
overcast
and a little wet

i've
been up
since 6:30

and now
it's eleven hours
later

and i'm
at Olmos Perk
looking for something

in any part
of those hours
that suggest the possibility

of poetic
exploitation

so
what did i do
today

?

well
i finished layout
of the first finished draft

of the first
of the four chapbooks
i want to do next year

but
that was all drudge work

no poetry there

i spent
a couple of hours at home
waiting for the chimney sweep

so
i'll be able to have a nice fire
tonight

but
though that might spark a poem tonight
it does diddly for me

right now

i went to the used book store
and bought four books
a Neruda and three other worthies

i never heard of

but since i haven't read
any of the books yet
can see

no way to
weasel
a poem out of it

looking
around the Perk
i see about 10 people

but none of them
blip
on my poetry radar

except
for the skinny blond
with the straight bleach-white

hair, serious, don't-fuck-with-me glasses
and an attitude
that suggest if i wrote a poem about her

and she found out about it
she'd have to kill me

she's not a happy camper,
pissed about something
something
to do with a man

i think
and being one such
i don't think i want to know anymore

and thinking as well
it might
be safer
to just sit in front of the fireplace tonight
and write some doofus
poem
about the glow
of dancing flames
etc.
etc.
etc.
and you know

doofus



The good news is though I got the fire started, I fell asleep in front of it before I could get to the doofus poem, I think.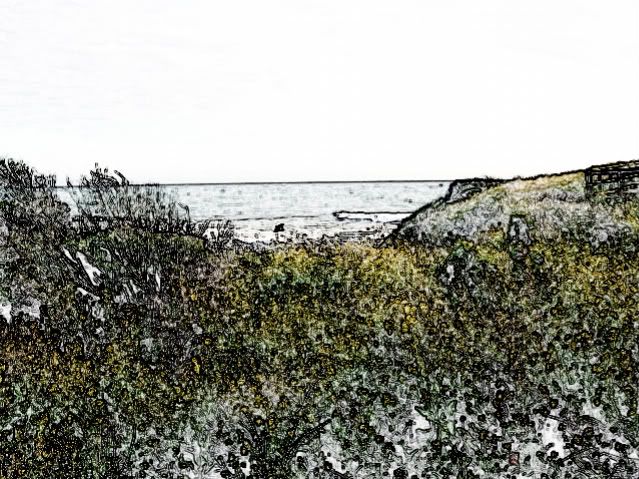 Eugenio de Andrade, pseudonym of Jose Fontinhas, was born in 1923 and died in 2005. He was considered one of the leading names in contemporary Portuguese poetry.

I have two poems from Andrade's book Forbidden Words, published by New Directions Paperbook in 2003. It is a bilingual book, Portuguese and English on facing pages, with English translation by Alexis Levitin.



From the Ground

The porous skin of silence,
now that the night bleeds at its wrists,
brings to me the murmur of your white rain.

Summer is somewhere out there, the violent
smell of belladonna blinds the earth.
Blind as well, the mouth searches
for the works of love. but finds instead
the shadowy knot of words.

Words...Where a single cry
would be enough, the blubber
of words. Words -
when one yearns for instant clarity,
purest sap, the furthest reaches
of your body, bow, arrow,
crown of water open
to the slant fire of my body.

From the ground to the hilltops,
behold the sands. Be still.
Lie down. Beneath my thighs.
All the earth above. Now burn. Now. Now.


Dark Domain

To love you, vigilant, like this,
between fresh clay and ardor.
To sip from slightly parted lips
the light of dewy, whitewashed walls.

Smoothly to glide down the slope
of the throat, to be music
where silence flows
and gathers together.

Unbridled burning,
dizziness unfolding
kiss by kiss,
dilacerated whiteness.

To penetrate the sweetness of the sand
or of the flame,
the faded, burnt-out light
of the deepest, bluest eye,

the twilit, dusky gold
between closed petals,
the high and navigable
gulf of our desire,

where frenzy dwells
crinkling with needles,
where I would make
your naked waters bleed.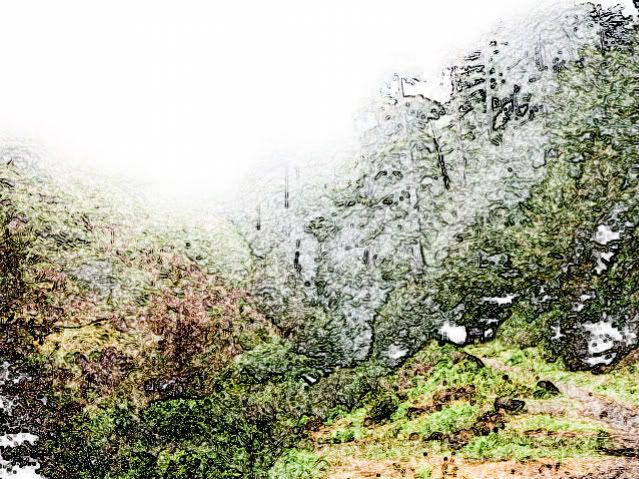 Thane Zander is the first of my "House of 30" poem-a-day house mates. A sailor retired after nearly 30 years for medical reasons, he is a mostly an online poet, having been participating at Blueline Poetry Forum since 2002. As well as being a director of two forums there, he also posts in the "House of 30" forum. He runs his own New Zealand Poets only forum, as well as posting at Salty Dreams and Babilu Forums. He has been published in several ezines (Blackmail Press, Windjammer Press, and Loch Raven Review, and The Times of London online) and in local newspapers and an international anthology called A Bouquet of Poetry. He features often in "Here and Now." He has just recently gained a B average for a university paper - Creative Writing.

Here are two of his recent poems.



Giving God Guidance

I pointed across the field,
told God to bypass the hanging tree
and the building
with the electric chair,
and, of course, a poisonous injection.

He/She (still not sure these days, though we talk)
danced a merry dance,
highlighting the joy they received from death,
the Devil (yup, he/she)
just stood like a scarecrow
in fields of wheat and maize,
a Cheshire Cat grin.

I orchestrated a medial welcome
God in charge of proper things
the Devil to wear the trousers of the damned,
I decided to stand on a road going nowhere
under the strain of reflective glories,
the lady in the Scalpel Hall
for delinquent teenagers,
massaged her strap.

I still try and understand why we are, as a people
frightened of all entities, God, Satan, and a strapping Matron,
and why some love them all implicitly?

I washed my hands in the roadside puddle,
started down the road laughing maniacally,
the last of the Mind Jumpers
sorting his own shit out
as always.

No more pain, from strap,
misguided God
unhinged Devil
no more lasting effects
as insanity buries the truth
hides the reality
chars cognitive thought.

Buy time in a corner dairy,
unwrap, unhinge, unprovoked
the verbal outburst
borne from a God
that follows directions
and has no love for the maimed.


Poor Man, Rich Man, Men

Smoke from the Head Hall
fueled by cackling cauldrons
of immense fires
in halls
and kitchens
where servants toil.

The last Diary entry
of Sir Southall Sutherthwaite
in his immense study,
"I loved a man"
as he placed the hunting pistol
in his hesitant mouth.

In the dining room
a log exploded,
drowning the pistol shot
and assuring his Lordship
peace and quiet till the butler
brought him his nightly tipple.

The "man" concerned shivered
in a flat his lordship provided,
no servants, nor fire, and no love tonight,
he cried not knowing why,
a weak moment,
shuddered in hindsight.

In Victorian England
times were good
and times were tough,
and chatter ruined lives
with a breath of fury.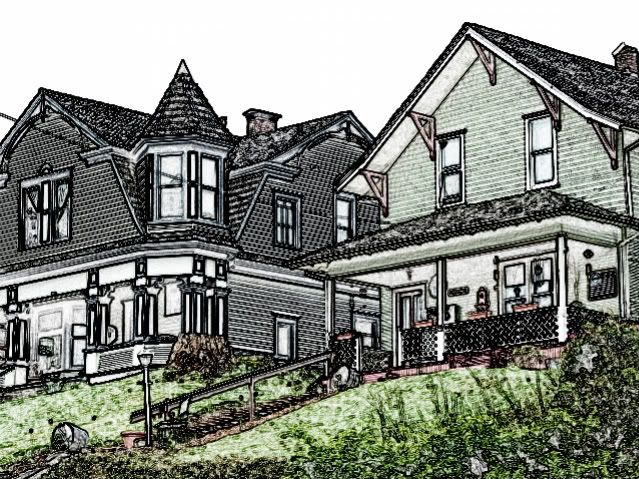 Emma Lazarus was born in 1849 and died in 1887. She was a poet born in New York City and best known for writing The New Colossus in 1883. The poem's final lines were engraved on a bronze plaque in the base of the Statue of Liberty in 1912.

She is known as an important forerunner of the Zionist movement, arguing for the creation of a Jewish homeland thirteen years before the term Zionism came into use.

I have a poem this week from the book Emma Lazarus - Poet of the Jewish People, first published in Great Britain in 1977 by Arthur James LTD.



Gifts

'O World-God give we Wealth!' the Egyptian cried.
His prayer was granted. High as heaven, behold
Place and pyramid; the brimming tide
Of lavish Nile washed all his land with gold.
Armies of slaves toiled ant-wise at his feet,
World-circling traffic roared through mart and street,
His priests were gods, his spice-balmed kings enshrined,
Set death at naught in rock-ribbed charnels deep.
Seek Pharaoh's race to-day and ye shall find
Rust and the moth, silence and dusty sleep.

'O World-God, give me Beauty!' cried the Greek.
His payer was granted. All the earth became
Plastic and vocal to his sense; each peak,
Each grove, each stream, quick with Promethean flame,
Peopled the world with imaged grace and light.
The lyre was his, and his breathing might
Of the immortal marble, his the play
Of diamond-pointed thought and golden tongue.
Go seek the sun-shine race, ye find to-day
A broken column and a lute unstrung.

'O World-God, give me Power!' the Roman cried.
His prayer was granted. The vast world was chained
A captive to the chariot of his pride.
The blood of myriad provinces was drained
To feed that fierce, insatiable red heart.
Invulnerably bulwarked every part
With serried legions and with close-meshed code,
Within, the burrowing worm had gnawed its home,
A roofless ruin stands where once abode
The imperial race of everlasting Rome.

'O Godhead, give me Truth!' the Hebrew cried.
His prayer was granted; he became the slave
Of the Idea, a pilgrim far and wide,
Cursed, hated, spurned, and scourged with none to save.
The Pharaohs knew him, and when Greece beheld,
His wisdom wore the hoary of Eld.
Beauty he hath forsworn and wealth and power.
Seek him to-day, and find in every land.
No fire consumes him, neither floods devour;
Immortal through the lamp within his hand.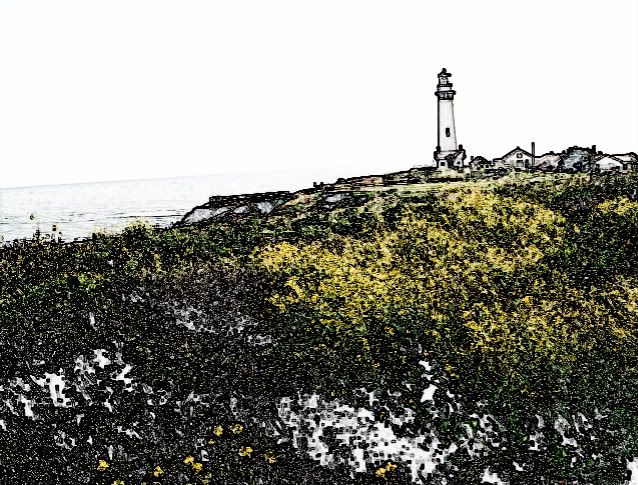 Here's another poem from the Perk.



to hell with politics

i'm
sitting in one of the little
cage-
feeling place they
have set aside
for laptop users
and while it's better than
trying to work at one of the waxed tables
that leave you chasing
your laptop as it
slips
this way and that
with ever single letter
typed,
i'd still be
pissed
though not entirely surprised
if someone tossed me a banana,
did those gynyeck-gynyeck-gynyeck
monkey noises in front of me

speaking of higher
life forms...

across the room
i can see the parking lot
through the big north-facing windows
and out of six cars
i see three
including my own
with Obama stickers

not entirely surprising
since Obama took San Antonio
and Bexar County with about 53 percent
of the vote
but, still, Olmos Park
is one of the richest parts of the city,
fat cats on every corner,
and not often tempted to vote Democrat
and even more
not willing to advertise it
when they do

has to do with
winning
i suppose

even
rich folk like
being
on the winning side

they
just happen to be more accustomed to it than
i am

ooops!

a
pretty
young girl
in a purple fedora
just sat down in front of me

blocks my view
of the parking lot
the cars
and the Obama stickers

to
hell
with politics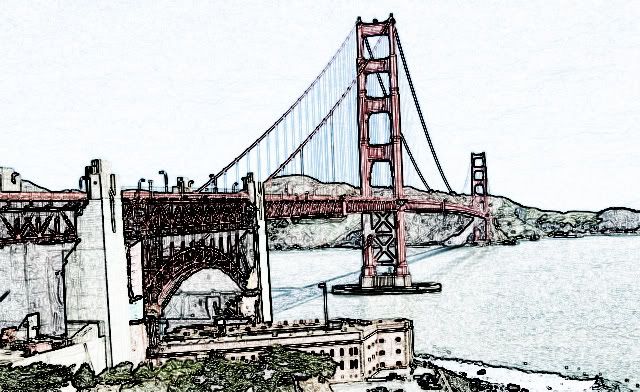 Yehuda Amichai was born in Wurzburg, Germany, in 1924 and emigrated with his family to Palestine in 1936. He later became a naturalized Israeli citizen. Although German was his native language, Amichai read Hebrew fluently by the time he moved to Palestine. He served in the Jewish Brigade of the British Army in World War II and fought with the Israeli defense forces in the 1948 Arab-Israeli war. Following the war, he attended Hebrew University to study Biblical texts and Hebrew literature, and then taught in secondary schools.

Amichai published eleven volumes of poetry in Hebrew, two novels, and a book of short stories. His work has been translated into thirty-seven languages. His collections of poetry available in English include Open Closed Open The Selected Poetry of Yehuda Amichai: Newly Revised and Expanded Edition, A Life of Poetry, 1948-1994, Even a Fist Was Once an Open Palm with Fingers, Poems of Jerusalem, The Great Tranquility: Questions and Answers, Love Poems, Time, Amen, Songs of Jerusalem and Myself and Poems.

In 1982, Amichai received the Israel Prize for Poetry and he became a foreign honorary member of the American Academy of Arts and Letters in 1986. He lived in Jerusalem until his death in late 2000.

The next two poems are from A Life in Poetry, 1948-1994, published by HarperCollins in 1996. The poems in the book were translated by Benjamin and Barbara Harshav.



Poems From Buenos Aires

Subtle tools,
Very subtle tools.

And a woman, surprised by light pain,
Something fled from her face inside,
Smile of a shadow.

Her forefathers annihilated Indian tribes:
The guilt of birds
That hurt the air in their flight
Stayed with her.

Subtle tools,
Very subtle tools.

__________

Words hanging in a mouth
Like a cigarette unlit,
The migration of birds begins in me,
From my cold heart to my warm heart.
Those do not know
That I am the same man (the birds
Outside know it's the same world.)

"In this room
Two may be strangers
To one another, as in immense time."

__________

Close to Cordoba: I saw
A Jewish girl
From Poland, from Cordoba in Argentina.
In her eyes
I return
To Cordoba in Spain
By a long route.

Echoes of eyelids marked in white
And the chill of musty caves in her eyes
And shadows of long lashes
Like endless fences.

__________

Early in the morning, the sun
Is extracted from pillows of dark velvet,
A family treasure, handed down for generations. (Ah!)
An old lamp, a golden samovar,
Refugee of robbery rape
By Cossacks, Indians, missionaries
Crusaders, Mamelukes,
(Ah!)

Hurry, hurry get up!
Cologne hastily blurred
In the armpit, the neck
Between the legs still dreaming.
Hurry, hurry, outside! (Ah!)

__________

And you live not to remember
But to finish the job
You (in spite of all: you) have to finish.
and not to remain do you love
And not to love are you in pain.

You're fast, weary, impatient
As a day of flying from country to country,
Exchanging good hours of living for ample
Rains, for unknown trade,
Passed on to a lover to a passerby
On Corientes Street, flowing, flowing.

Vamos. In other languages
It is less painful, "let's go" -
There's an illusion of together,
At first, then: away from each other.


Ballad In the Streets of Buenos Aires

And a man is waiting in the streets and meets a woman
Precise and beautiful like the clock hanging on her wall,
Sand and white like the wall where the clock is hanging.

And she doesn't show him her teeth
and she doesn't show him her belly
But she shows him her precise and beautiful time

And she lives on the ground floor near the pipes
And the rising water starts in her wall
And he choses softness

And she knows the reasons for crying
And she knows the reasons for restraint
And he begins to look like her, look like her

And his hair will grow long and soft like her hair
and the hard words of his tongue melt in her mouth
And his eyes will shed tears like her tears

And the lights at the crossroads are reflected in her face
And she stands there in the allowed and in the forbidden
And he choses softness

And they walk in the streets that will be in his dreams
And the rain weeps quietly into them as into a meadow
And the crowded time make them into prophets

And he will lose her in a red light
And he will lose her in a green and yellow
And the light is always prepared to serve every loss

And he won't be there when the soap and the cream is finished
And he won't be there when the clock is wound up again
And he won't be when the the dress is unraveled into flying threads

And she will lock his wild letters in a quiet drawer
And lie down to sleep near the water in the wall
And she will know the reasons for crying and for restraint
And he chose softness.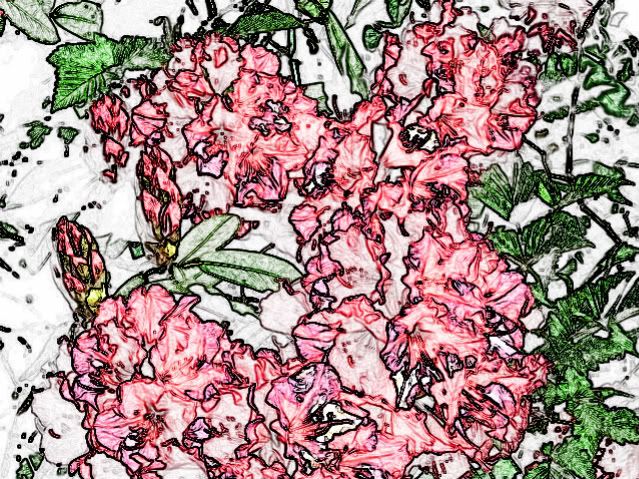 Susan B. McDonough is another "House of 30" house mate. As a master gardner, she creates gardens for a living and enjoys the journey of transplanting words into poetry. She lives part of the year in Arizona and another in Maine. Her poems can be found both on-line and in print.

Here are three of Susan's latest.



Quittin' Time

Pine trees
rumble
with thunder
thick in clouds.

I hear
their growls
as I place
plants to sight them

before I plant.
The sky looks
closer and I
smell her get thick.

My day is deemed
done. I grab
my shovel
by its wood stem

letting the metal
handle lead me
in quick strides
to my ride.


Make me a Butterfly

Understand me. Eat my pain.
Undo me. Siphon off the poison.
Underneath there must be
undying, a green stem pushing
up somewhere. Daydreams still
unborn, tiny bits of future left
unturned. Wish me peace.
Undermine my despair and my
uneasiness. Tell me fairy tales.
Ugly dragons lay beneath my
universe, they drool, salivate,
unmoved by the echo of my screams.
Use me up, spend me,
until you've kept all the change, then
unbend me, lay me where sun
underscores my shadow and
unfurls my soul unharmed.


Wisps of Sanity

tranquility is
a chant
that proofreads
the laundry list
pinned to your
cerebrum

it peels extemporaneous
sense away
to float where
light and dust
collide

we soften
see thoughts
as fleeting
gentle doves
on the lip of
a breeze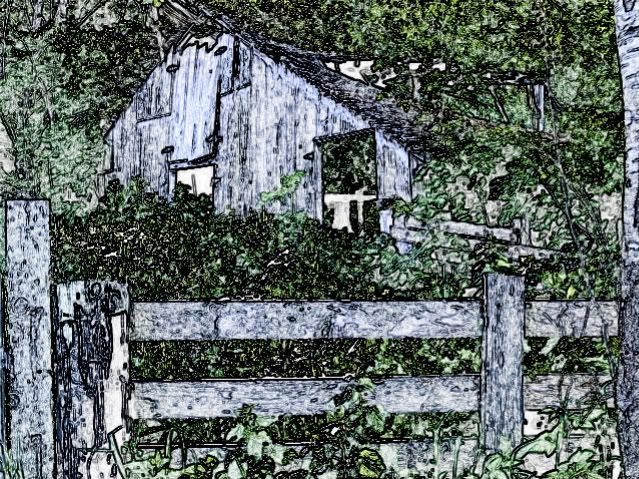 The next two poems are by Pablo Neruda from his book, The Yellow Heart, written in 1973 as he prepared for his death from cancer and the imminent U.S.-backed military coup in Chile, his homeland. The book was published by Copper Canyon Press. This is a bilingual book, Spanish, with facing page translation to English by William O'Daly. Though he came to rue his many years as an apologist for Stalin and Stalinism, he died a committed Communist, secure in the rightness and morality of his principles.



One

Because I am unfinished and spindle-shaped
I had an understanding with needles
and then they were threading me
and never have finished.

That's why the love I give you,
my woman, my needle woman,
coils in your ear moistened
by the sea winds of Chillan
and uncoils in your eyes,
letting sadnesses drift.

I don't find pleasant the reasons
my fortune comes and goes,
my vanity escorted me
toward unheard heroics:
to fish beneath the sand,
to make pinholes in air,
to devour every bell.
As it was, I did little
or I did nothing, as it were,
but enter for a guitar
and leave singing with her.


The Hero

On a Santiago street
a naked man lived
for many long years, yes,
without lacing up, no, he never dressed,
but he always wore a hat.

His body clad only in hairs,
this philosophical fellow
appeared at times on the balcony
and the citizens viewed him
as a lonely nudist,
enemy of shirts,
of trousers and overcoats.

So it was, the fashions came and went,
vests withered
and certain lapels returned
certain walking sticks fell:
everything was resurrection
and burials in street clothes,
everything, except that mortal
naked, as he came into the world,
scornful as the patron gods
of athletics.

(The men and women who witnessed
the peculiar neighbor
gave details that shake me
with proof of transformation
of the man and his physiology.)

After all that nudity,
after forty years of being naked
from head to toe,
he was covered with black scales
and longhair covered his eyes
such that he could never read again,
not even the dailies.

In this way, his thoughts remain
fixed on a point in the past,
as on some old editorial
in a defunct newspaper.

(A curious case, that the fellow
who died as he was chasing
his canary on the terrace.)

Once again, this story proves
pure faith cannot withstand
the assaults of winter.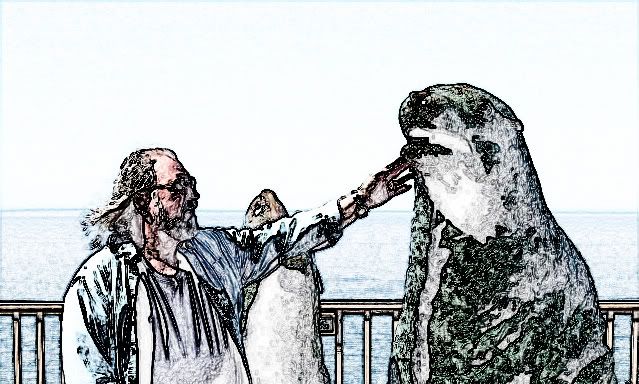 There's something about a foggy night makes me want to just jump into it. In fact, some of my earliest poems were written 35 years ago, walking around downtown San Antonio on foggy nights. That was always an adventure, since, in those days, you could never be entirely what might jump out of the fog at you in late night downtown San Antonio.



a circle of stowaways, waiting

a foggy
foggy night

streetlights
fuzzed
like the moon
behind a cloud

the kind of night
that pulls me
out
to walk
in the gloom and mist

to sit in the light
of a street-side cafe
with other night wanderers

like
joining
a circle of stowaways
marooned
on a yellow island

waiting
to see the
mysteries that fall
to earth on foggy
foggy
nights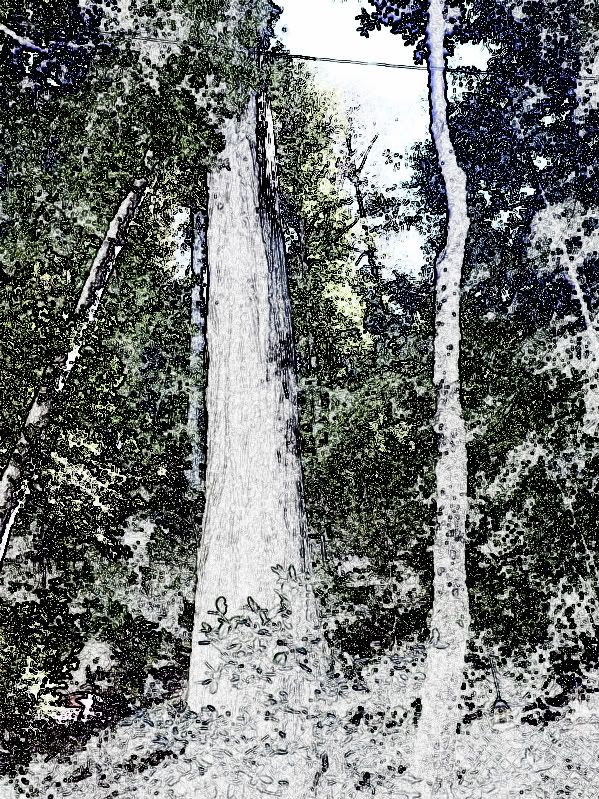 The next poem is by Robert A. Fink from his book The Ghostly Hitchhiker...and other stories,published by Corona Publishing Company of San Antonio in 1989.

Fink was born in North Texas and, at the time the book was published, was Professor of English and Director of Creative Writing Workshops at Hardin-Simmons University in Abilene. He was a Marine Corps lieutenant in Vietnam.

This poem strikes a chord with me. I was running a very large employment/unemployment office deep in the South Texas oil patch during oil bust years of the late '80s - saw tens of thousands of people just like the characters in this poem every month.

Hard times.

We may be seeing them again.



The Dangers of Picking Up Hitchhikers in Texas

The price of oil has dropped
a lot of roughnecks at the exit ramps,
common a junior executives from the suburbs
who lock the Olds at the Park and Ride,
wait confidently with The Wall Street Journal
for the bus. Except these hitchhikers
are three years out of high school
with football sweetheart wives
who drop them off in the pickup,
the two-year-old begging to go with daddy,
the baby nursing inside the unsnapped cowgirl shirt.

You tell yourself
they're fresh from Huntsville Penitentiary,
a fifty-dollar polyester suit
and pointed shoes black as their plans for your car
should you pull off the Interstate,
overlook the price tag hanging from the suitcase,
the thumb indiscriminate as a filed-sharp spoon.

Mom slide across to take the wheel,
kisses Dad leaning through the window.
No, he didn't forget the sack lunch
and thanks again for lettering DALLAS
on the poster board
neat as any first-grade teacher.
Of course he'll write each day,
call when he finds work.

The two-year-old begins to cry,
reaches across his baby sister for the window.
His father almost picks him up
but Mom accidentally guns the engine,
whips a u-turn on the access road
and heads for home, like you,
watching him as long as possible
in the rearview mirror.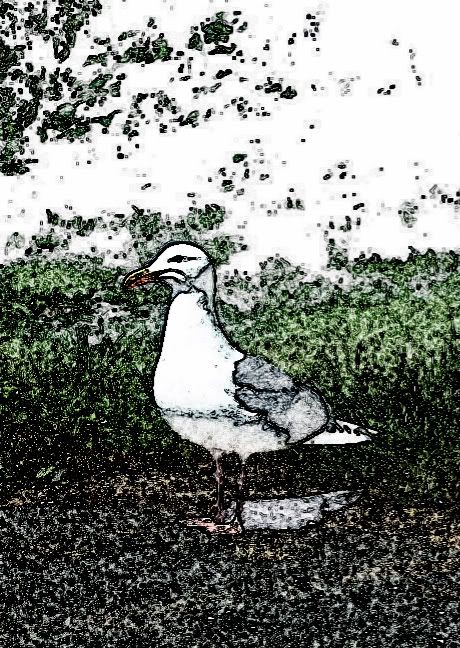 Poem-a-day house mate number three is Marie Gail Stratford. She is a freelance writer from Kansas City. Her work has appeared in several online publications including The Loch Raven Review, Poems Niederngasse, and Blue House.

Here are new poems from Marie Gail.



Keys Across Town

I miss pianos...the little
uprights that used to grace
the front room of every home on the block.

I miss "Chopsticks" and "The Entertainer"
stuttering from open windows
on late Spring evenings when children
put in the dreaded
half hour of practice before being set loose
to bike up and down the alley
or catch toads and insects in backyards.

I miss paying piano tuners
thirty-five dollars a month for the joy
of playing old timey tunes
on an instrument with newly tightened wires.

I miss endless evenings of singalongs
with family, neighbors, friends...accompanied
by a Steinway.

I miss "We Three Kings" played in staccato
by the newest piano student in church
every Christmas Eve.

But this year, the thirty-five dollars
pays half the cable bill or a month's
worth of unlimited texting
on the latest "must have" phone, and the music
has degraded to the click and beep
of keypads marked with letters,
in sync to keep us in touch

with the world
but unacquainted
with neighbors across the street.


Nieces: Back to School in August

The tiny girl with ponytail and miniature curls
whispers secrets about fairies and kitty cats.

The smallish, brownish child in pigtail braids
flexes petite muscles, swings the bat (left-handed)
and plays first base with first-grade finesse.

The curvy young lady, new to bras and junior high,
stretches and leaps - smiling, clapping, and toe-touching
her way toward a place on the cheering squad.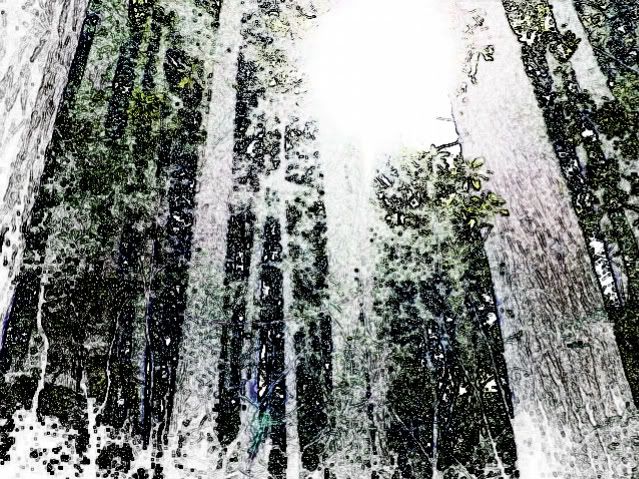 Francisco X. Alarcon was born in Wilmington, California, in 1954. As a child, he lived in Guadalajara, Mexico and, ever since he was 18 years old, he has lived in California. He is the author of ten volumes of poetry, including No Golden Gate for Us, Snake Poems: An Aztec Invocation, Poemas Zurdos, De amor oscuro/Of Dark Love, Body in Flames/Cuerpo en llamas, Tattoos, and Ya Vas, Carnal.

Alarcon did his undergraduate studies at California State University, Long Beach, and his graduate studies at Stanford University. He currently teaches at the University of California, Davis, where he directs the Spanish for Native Speakers Program.

I have used poems from his book De amor oscuro previously. This week I have a couple of poems from Snake Poems, published by Chronicle Books in 1992. The book's inspiration was a treatise written 100 years after Cortes's conquest of Mexico by Hernando Ruiz de Alarcon, a Mexican priest who lived from 1587 to 1646. The treatise was commissioned by the Inquisition which wanted to create, a handbook of Aztec magical chants and spells so that priests in Mexico would know when the natives were slipping back into their pagan practices. Among the things about this that drew Alarcon's attention was the possibility that he might be related to Hernando.

Here are three poems from the book



Mestizo

my name
is not
Francisco

there is
an Arab
within me

who prays
three times
each day

behind
my Roman
nose

there is
a Phoenician
smiling

my eyes
still see
Sevilla

but
my mouth
is Olmec

my dark
hands
are Toltec

my cheekbones
fierce
Chichimec

my feet
recognize
no border

no rule
no code
no lord

for this
wanderer's
heart


Matriarch

my dark
grandmother

would brush
her long hair

seated out
on her patio

even ferns
would bow

to her splendor
and her power


Rescue

at the end
I found

myself
holding

the other end
of the rope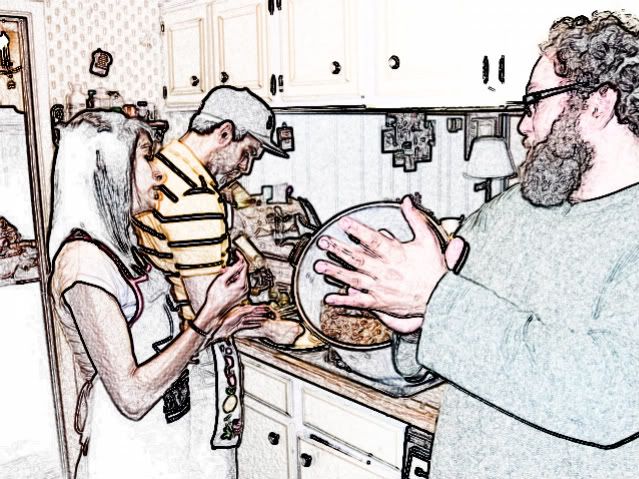 We restarted a grand tradition this Christmas. Here's a report from the front.



making tamales on Christmas Eve


with a Mexican mama
and a bunch of Mexican tias
in the house
it turns out
the only one who knows
how to make tamales,
the only one who
has ever made tamales
before,
is my half-Mexican son

so we all gather around,
the aunts and uncles
nephew and nieces,
and girlfriends
mom and dad,
to watch
him do the magic mixing
of the masa,
the spicing of the meat,
then all file into the
dining room
to take our place
around the table -
corn shucks
in the middle,
a bowl of masa
and a bowl of meat
in front of each of us -
and begin our part of the
night's entertainment,
spreading the masa
just so
on the damp corn shucks,
too much masa,
we scold each other,
no,
now that's too little,
minding everybody else's tamale business -
careful
careful how you spread,
we remind each other,
from the bottom of the shuck
about two thirds to the top,
leaving a little shuck tail
to fold over
when the tamale
goes into the steaming pot -

and then the meat strung
in a little line down the middle,
just right amount of meat
or the tamale
will not
hold together if too much meat
or it will be just a masa ball
with hardly any meat at all
if too little

then the rolling
of the corn shuck into the little
cigar shaped
masa and meat pie,
careful,
still,
not need for perfection
it's just a tamale, after all,
but best if all about the same size
so that as they steam
they will all come done at the same
time, no dried out little ones,
no mushy big ones

then
into the pot
and the wait begins
checking
every twenty minutes
to make sure there is water in the pot
to boil to make steam,
and two hours later,
three hours later,
11 dozen tamales,
a dozen for everyone to take home
and several dozen
for breakfast tomorrow morning,
Christmas Day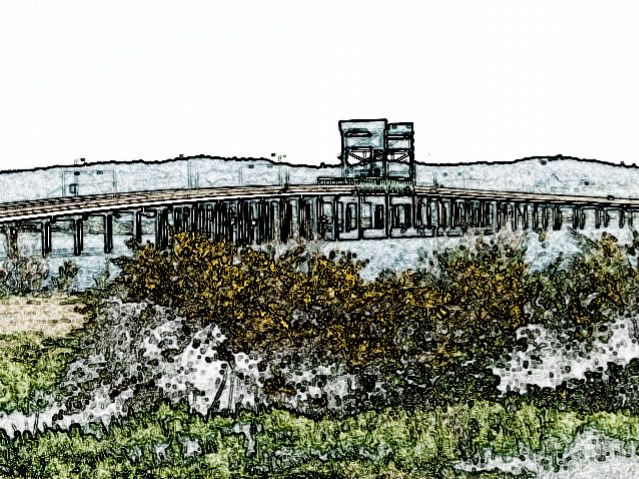 The next two poems are by Renny Golden from his book The Hour of the Furnaces, published in 2000 by Mid-List Press of Minneapolis.

Golden grew up on Chicago's south side. In the 1980s, she co-founded the Chicago Religious Task Force on Central America. She is a professor in the Department of Criminology and Sociology at Northeastern Illinois University.



Popular Education

The teacher, Marie Isabel, walks toward the milpa
carrying a basket of pupusas and salt fish.
Outside Scuhitoto they are walking
in from Guazapa, singing
Dale! Salvadorans! Dale!
Who are these frail peasants who
come from earthen buzones
where they hid from the battalions trampling
through the ash of squash and sorghum fields?

Marie Isabel is not interested in the past
only this bread and tetracycline she
distributes like sacraments

The sandaled teachers walk in
loping strides, shy and grinning.
These intellectuals of the campo
forge knowledge on the anvil
of paper and pen.
They are the text that says:
I am hungry.
I am not dead.
I am coming.

The poet notes that in conflict zones during the internal wars in El Salvador, peasants educated their children in cane-stalk or tree shaded classrooms they built themselves. Since the wars ended, the peasant teachers have sought official certification so they can continue to teach. Unable to complete the education requirements, unable, even, to afford the 75 cent weekend bus ride to complete certification requirements, they continue to teach without salaries.


Waiting for Passes

Our safe conduct passes lay
behind the sergeant's desk. Hopeless.
Corinna, he calls me, rolling
the r's like a radio announcer.
Corinna, he repeats familiarly,
reading the passport name I never use.

The Cuartel is a fortress of buildings
hunched behind plump sandbags
piled up like dead animals.
Inside, men with black mustaches
and black mirror glasses
parade past lines of jeep Cherokees
with smoked dark windows.
The sergeant produces a single white gardenia,
which he offers, arrogant and gallant.
"Para la poesia," his eyes slits.
He'd read Profession? Writer,
and guessed I was a poet.

We wait two hours
to deliver seed, medicines to campesinos.
"Fijate, for your own protection,
I cannot permit you
on the road to Guarjila.
Terrorists ahead," he shrugs.
Because of the absurd gardenia,
I think he believes this lie.
We insist. Amused, his mustache lifts slightly.

But it is the sergeant
who's not considered the odds.
distant rattles of firepower
burst intermittently under a
silver-hammered moon.

They surround you, sergeant,
dark cinnamon men with your
black eyes, women of mud
and oily bandannas.
They slip through green walls
in the mountain, move like iguanas
through the starry groves,
a fragrance of mangoes
lingers on their hands.
They have nothing to lose, sergeant,
nothing.

"Corinna, why do your
people bring food to these farmers?"
The sergeant does not say
the word subversive.
He thinks gringos know nothing.
"I am a Christian," he says,
as if it explained something.

But the sergeant does not remember
the morning, does not remember 7 a.m.
when eleven-year-old Jose,
who stepped on a mine,
lay in the truck, bleeding in his
mother's lap, bloody fingerprints
on the permit she hands the sergeant,
the child's blanket stiff with blood.
The sergeant does not remember
calculating how long it would take
to bleed away this childhood.
"They won't make it past
Suchitoto," he'd said.

He only remembers the first time of blood,
the river seven years before,
when he was a boy with a gun,
how he ate mangoes while they marched
through the corpses.
He ate mangoes for days after Rio Sumpul.

The poet notes that 600 refugees, mostly women, children, and old men, were massacred at Rio Sumpul. The sergeant (real-life version) admitted that, when he was a young recruit in 1980, he had participated in the attack.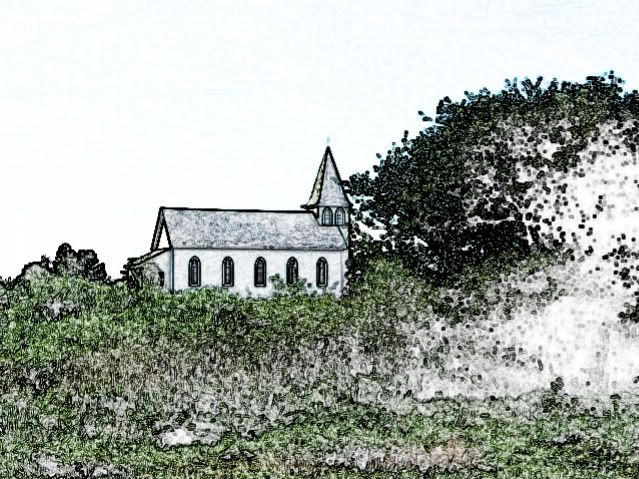 Gary Blankenship is one of the founders and current moderators of the poem-a-day House of 30 forum. He is a retiree from Bremerton, Washington whose avocation is poetry. He edits, moderates forums and writes, but still, according to him, grows lazier by them day and does not publish enough.

Gary is currently in his 35th month of writing a poem-a-day on the House of 30 forum.By my count, that's about 1,050 days and 1,050 poems - some lazy!

He is also, as I've noted before a great writer of series poetry. Here are some from the latest series.

These poems are part of Gary's ongoing series inspired in part by the Poetic Edda, a collection of Old Norse poems primarily preserved in the Icelandic mediaeval manuscript Codex Regius. It is the most important extant source on Norse mythology and Germanic heroic legends. It was also a source of inspiration for Tolkien's writings.

Gary has included some Wikipedia references you will have to copy and paste to your browser if you wish to check them out.



Solstice, Giving

The fields lie fallow, frozen, snow covered,
Sul has left us at the mercy of Night.
Beneath the granite surface, potatoes
wait for the ground to warm, her recovery.
Dance, sing, merry make so that she returns
with gifts of green, sudden rain, fresh turned earth.





Sunna 2008

They ignore the old ways, this generation -
they cut their hair and cover their loins
with threads of foreign cloth and faux jewels.
They imagine themselves to be divine,
lessons discounted, they let the horses run wild.

http://en.wikipedia.org/wiki/S%C3%B3l_(Sun)


The Edda: Suns from Odin's Voice

http://en.wikipedia.org/wiki/Gr%C3%ADmnism%C3%A1l

Svalinn, Shield (Edda I)

An ice sheet fills the city from beltline
to piers on the abandoned river front -
on the mountain the last glacier recedes.

Children careen down barricaded streets,
shoppers empty shelves of beer and matches.
Wolves prowl frozen swamps, bears the forest edge.

Forgotten, fires that ravaged summer,
remembered, wild strawberries ruined by rain.

http://en.wikipedia.org/wiki/Svalinn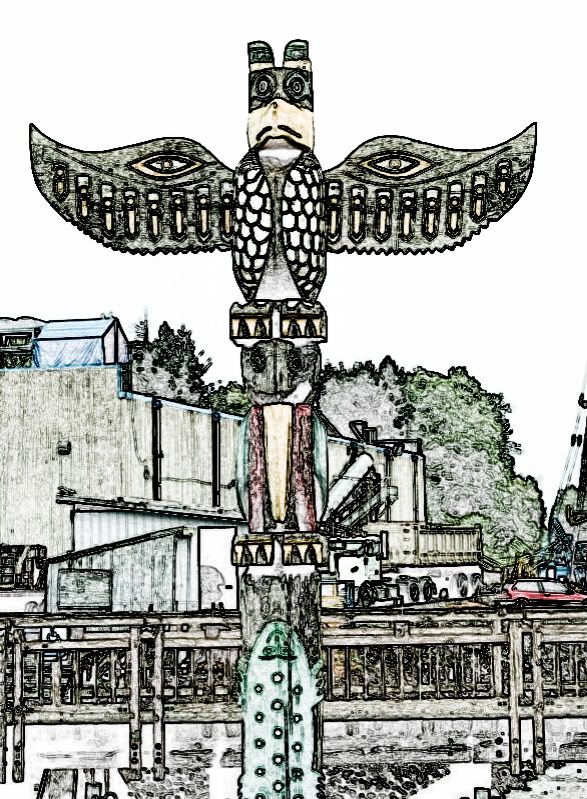 The next two poems are from The Shadow of Sirius, the new collection of poems by W.S. Merwin. The book, published by 2008 by Copper Canyon Press, was a very special Christmas gift.

Merwin was born in New York City in 1927. He was raised in Union City, New Jersey and Scranton, Pennsylvania. The son of a Presbyterian minister, he began writing hymns as a child.

He attended Princeton University on a scholarship. After graduating in 1948, he spent an additional year at Princeton studying Romance language, a pursuit that would later lead to his prolific work as a translator of Latin, Spanish, and French poetry.

His first collection, A Mask for Janus (1952), was selected by W. H. Auden for the Yale Series of Younger Poets. myth.

Merwin live in Europe for several years, returning to the United States In 1956 when he received a fellowship from the Poets' Theater in Cambridge, MA.

In 1967, Merwin published the critically acclaimed volume, The Lice, followed by The Carrier of Ladders in 1970. He received the Pulitzer Prize for The Carrier of Ladders and used the situation to continue his objection to the war in Viet Nam.

In 1976, Merwin moved to Hawaii to study with the Zen Buddhist master Robert Aitken. He settled in Maui, in a home that he helped design and build, surrounded by acres of tropical forest which he painstakingly restored after the land had been devastated and depleted by years of erosion, logging, and agriculture.

Over the course of his long career, Merwin has published over twenty books of poetry, as well as nearly twenty books of translation.

Merwin's honors include the Aiken Taylor Award for Modern American Poetry, the Bollingen Prize, a Ford Foundation grant, the Governor's Award for Literature of the State of Hawaii, the Ruth Lilly Poetry Prize, the PEN Translation Prize, the Shelley Memorial Award, the Wallace Stevens Award, and a Lila Wallace-Reader's Digest Writers' Award, and fellowships from The Academy of American Poets, the Guggenheim Foundation, the National Endowment for the Arts, and the Rockefeller Foundation.

He is a former Chancellor of The Academy of American Poets and has served as Poetry Consultant to the Library of Congress. He currently lives and works in Hawaii.

Here are two poems, selected at random as I paged through the book for the first time.



The Making of Amber

The September flocks form crying
gathering southward
even small birds knowing
for the first time
how to fly all the way as one

at daybreak the split fig
is filled with dew
the finch finds it
like something it remembers

then across the afternoon
the grape vine hangs low in the doorway
and grapes one by one
taste warm to the tongue
transparent and soundless
rich with the late daylight


No Shadow

Dog grief and the love of coffee
lengthen like a shadow of mine

and now that my eyes no longer
swear to anything I look out

through the cloud light of this autumn
and see the valley where I came

first more than half my life ago
oh more than half with its river

a sky in the palm of a hand
never unknown and never known

never mine and never not mine
beyond it into the distance

the ridges reflect the clouds now
through a morning without shadows

the river still seems not to move
as though it were the same river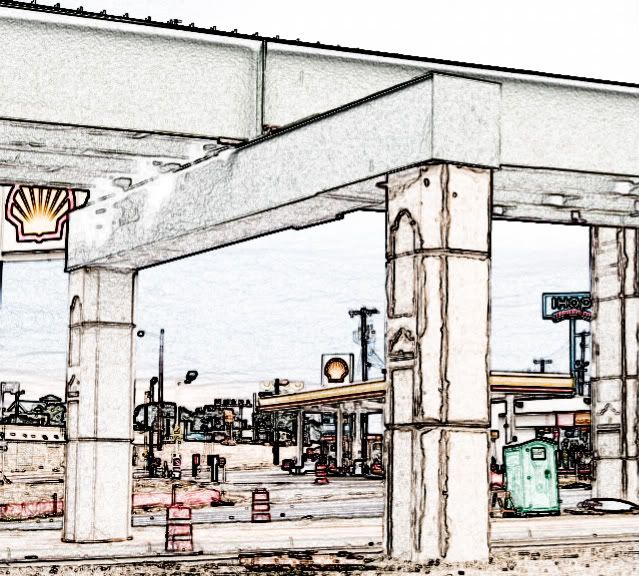 One of the things I don't like about holidays like Christmas and Thanksgiving is that, for people who like to eat breakfast out, there aren't many choices. It basically boils down to Denny's or I-Hop. Since I don't like I-Hop less than I don't like Denny's, I-Hop is where we usually end up, as we did this year early in the morning on Christmas day.



breakfast at I-Hop on Christmas Day

the last of the tamales
cooked
counted into dozens,
and wrapped in foil at 2 a.m.
we're up again
five hours later, ready
for whatever comes next
on Christmas 2008

after the 10 hour intimate
relationship
we had yesterday and last night
with our tamales,
neither of us is up to
eating one for breakfast
so it's off to I-Hop
where we're greeted
by a scrowly-faced waitress
with lips painted red
as Santa's red raincoat

an incomplete literalist
this woman
who gets our order exactly
right
except for small details
that change everything
entirely

so instead
of the "harvest healthy nut combo"
i ordered, i get harvest
healthy nut pancakes which is
two pancakes more than i can eat
and no scrambled fake eggs
which were supposed to have been
compensation
for the blueberry syrup
pool
in which my four (not two)
harvest healthy nut pancakes
floated
like an island in the blue Pacific,
and D gets her pigs in a blanket,
but a full order instead of a half order,
so she has two extra pigs
and two extra blankets
whispering
to her from her plate

but then
i start listening to the people
across from us
a dark-eyed beauty home
for the holidays
having breakfast with her parents,
a premed student, i think,
telling mom and dad about
the lab work she's doing
and the experiments she's working on,
her eyes flashing
with the excitement of discovery,
the enchantment of learning,
and her parents
not saying a word,
not understanding a word
but soaking it up,
their daughter's joy
and their own,
the joy a parent feels
when they can see their child
has found her place and
begun a life
on her
own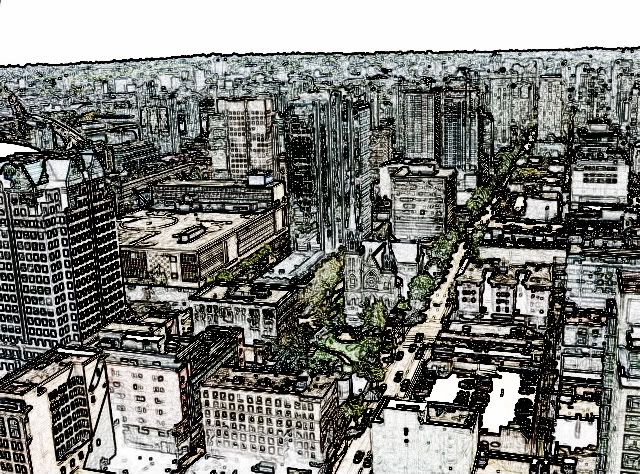 Samuel Hazo is author of books of poetry, fiction, essays, and plays. He is the founder and director of the International Poetry Forum in Pittsburgh, where he is also Professor Emeritus of English at Dubuesne University. He was chosen the first State Poet for the Commonwealth of Pennsylvania in 1993, and, in addition to many other honors, was the 2003 Maurice English Poetry Prize.

The next poem is from his book A Flight to Elsewhere, published in 2005 by Autumn House Press.



The General

He considers smiling a weakness.
Better to say he's read Sun Tzu,
likes Verdi, has grandchildren
and a twelve-year-old Shih-Tzu.

He strides with the unabridged stance
of a man accustomed to deference.
He plays the courtier with women,
bowing as he kisses their hands.

A rainbow paragraph of battle
ribbons flashes like a flag
above his left breast-pocket
The stars on his tunic twinkle.

With other generals he sees
himself as equal but detached.
With colonels he parades his rank
like a gander courted by geese.

He says that war makes men,
that men were created for war
no matter where, why or when.
Wait, and he'll say it again.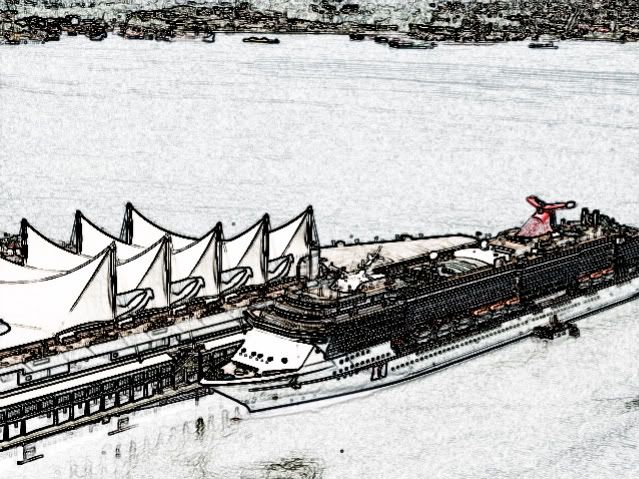 My next "House of 30" house mate is Connie Walker. Connie is a retired RN., mother of three, grandmother of two. She now lives in her hometown of Columbus, Ohio after returning from an almost ten year stint working in Saudi Arabia. living in Cornwall, England and traveling extensively.

Connie says her life long love of poetry led her to start writing poetry over twenty years ago. She now considers it her obsession. She is a master of the etheree form.



Snow Day

Cold
winds howl
snowflakes fall
frost window panes.
Sleds fly down the hill
skaters glide on the pond
kids happy laughter rings out.
Snow men appear in every yard
wearing carrot noses, pebble smiles.
These are the joys of snowy winter days.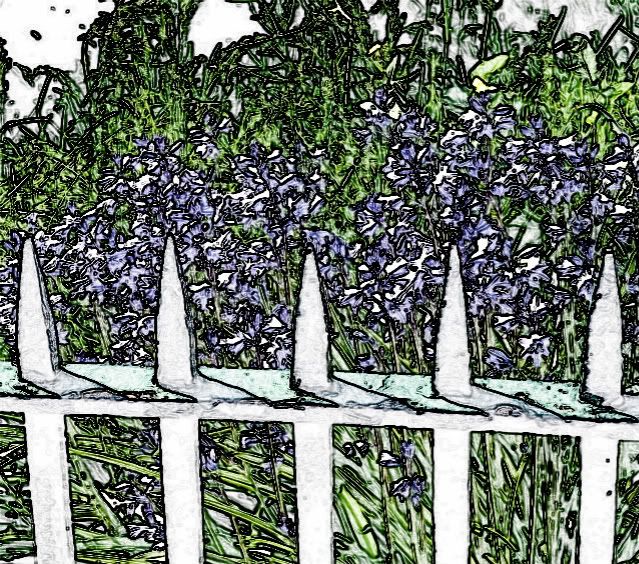 The next poem is by Steve Gehrke from the Fall/Winter 2004 issue number 23 of Borderlands Texas Poetry Review.

Gehrke is poetry editor at the Missouri Review. His second book, The Pyramids of Malprighi, published by Anhinga Press in 2004, won The Philip Levine Prize for Poetry.

If I had found it then, this would have been a timely poem for a couple of months ago.



The Candidate

- after Norman Rockwell

Lately, his life is divided into trains,
which is where he sits now,
decompressing from the speech,
remembering the spring moment
when the audience
applauded, the one he likes to call
money in the bloodstream, that brief
expansion - footstep in
the puddled nucleus - when all his pores
released their confetti: in that moment,
how many selves
were distributed, haphazard, like campaign
buttons on the street? Years ago, his first wife
complained, you don't
embrace people, you stack them like sandbags
against your loneliness. And it was true.
When he met another woman,
some of him remained alone,
and he began to believe that once
the self is broken,
it continues to divide, like a dab
of mercury, which may explain
the way he copies himself
in leaves, that absurd, homesick feeling
he's developed towards his own body,
the feeling,
when he's looking in the mirror
that he's looking at the stars, or how later,
in the sleeper, disguised
in the tidal brilliance of the television,
as he watches with the sound turned down,
himself give the speech,
all pixel and glow, like a man
reduced to his chemistry, he feels
even then
the audiences' gaze upon him, like ropes
tied to a blowup float in a parade,
as if he were a Trojan
horse, or a Chinese Dragon
with a dozen men inside. Once,
watching cartoons
with his son, he saw a cat
frozen, step from a walk-in freezer,
the shatter
into a hundred shards of ice which,
when they melted, refigured the cat's
image into a puddle
on the floor. I'll represent the people
with a single mind, he said tonight,
thought he couldn't help
but think of his son upon his lap
that morning, like a cup poured
from the pitcher
of himself, and how he yelped
when the terrorizing mouse
stepped forth, hoisting
was it a paintbrush? No, a mop.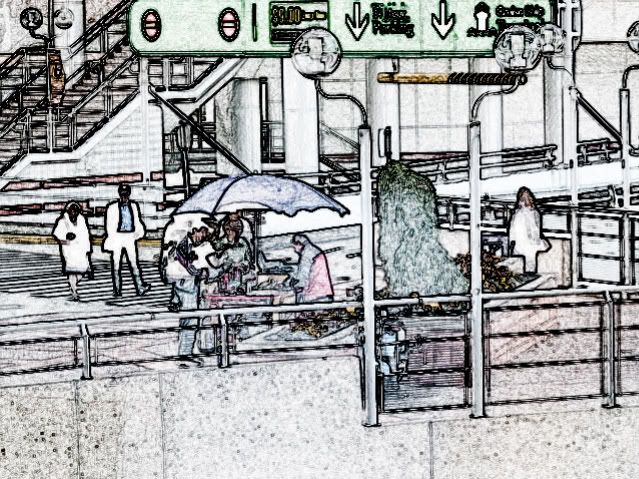 Alice Folkart, a frequent contributor here, is the last of my "House of 30" poem-a-day house mates. Alice lives and writes poetry and short fiction in Hawaii, traveling frequently to Japan with her husband. She says that her desire for immediate gratification is satisfied when she writes poetry. "You write it and there it is," she says, "the whole thing all on one page, beginning to end." Seeing that makes her happy, she says.

Here are some haiku from one of her recent Japan visits.



Haiku Land

Haiku land is cold
blue-nosed toddlers off to school
cherry blossoms bright white

***

Japanese keyboard
speaks two languages sort of
neither fluently

***

Tokyo cyber club
three hundred yen hour fee
Poems, a dime a word

***

Long, long, long, long flight
over invisible sea
to hot noodle soup






Painting by John Moulder





John Moulder is an artist and poet I've know for a long time but haven't seen in four or five years. Our paths crossed recently and I invited him to joins us on "Here and Now."

Though John posted on the Blueline Poetry Forum some years ago, he's never posted on the poem-a-day forum. I hope, now that he knows about it, he will.

You can see one of his paintings above, below, his poem.



Cormorant sighting

Crape Myrtle along South Alamo
puts out baby-finger buds
reaching for the sky's flagrant bauble.
A lone grackle exalts dark assertions,
taunting March with squawk and click.

A cormorant trio suns itself perched
on the Blue Star dam; they are off in turns,
as if talked up by a control tower,
pocking liquid runway with wake-lines
stitched by webbed kangarooing feet
and lifting to bank over the narrows,
wide wings clawing toward the opening
in the pecan, cypress and cottonwood.

Don't leave,
swimmer, keep spreading your wings in the sun,
digesting lunch and looking crucified,
overlook this interloper of noon.

Stay,
supple-neck, in San Antonio's middle
keep diving for fry, who entice with glint
as they flit within the river's black belly.

Remain,
harvester, winnow perch in good number;
help those that escape pass their swifter dash
to the next wave; cull dawdling from their ranks.

I thrust not hand, stone, stick, net or bullet;
I do not clutch, throw, shoot, nor do I stalk,
but ease within sight only to marvel.

Shy golden-eyed god of low dams,
hook-beaked minnow haunter, tadpole killer,
silent loiterer on half-submerged logs,
plumage stained by Golgotha's billow,
you would not linger, though I only peer,
and with my presence bring the least of hurts.
But it's known why your kind scorns my kind;
all of you born knowing not to expect our good will.

Trust the grebe and whistling duck,
trust the heron and coot,
trust the sheen of fleeing trout,
trust the river and always
trust your wings.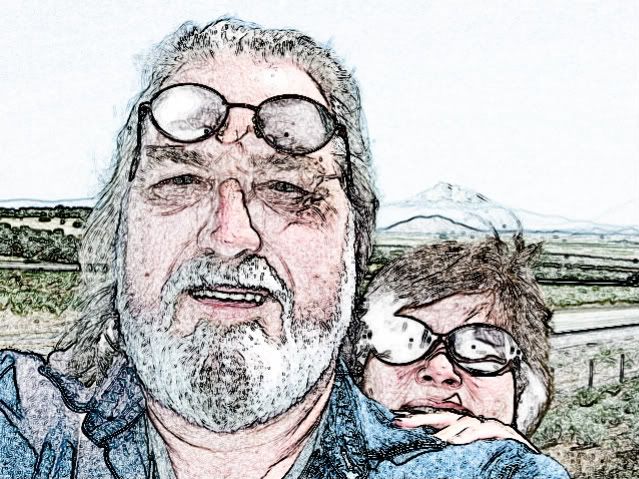 I've retired twice so far in my life and am about to do it again. For about six years i've been working on a project by project basis with a company involved with assessment testing. I've met and worked with lots of very fine people there, but for at least the past couple of years, my first thought as I arrive for the first day of a new project is, with all the other stuff I have going on in my life, what the hell am I doing here.

As I approach the beginning of my 66th year, I have decided it's time to stop doing things I don't want to do and so I resolve the question of what the heck am I'm doing there by just not being there anymore.



a job for me

that's it

i'm not going back
to that dinky little job
i've been doing
for the past several years

not much of a job

just enough
to interfere with my life
and things i'd rather
be doing

so
i
quit

i have lots of friends
in the canine community

and the pound
where
many of them might reside
needs
volunteer dog walkers

now there's
a job for
me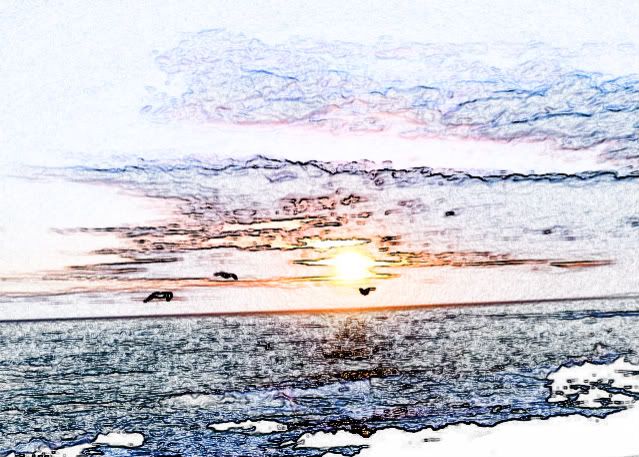 Well, that's it for our first outing of the new year, the beginning of our fourth year of doing this stuff. Come back new week, as we try to keep the ball moving, remembering in the meantime, all work presented here continues to be the property of its creators. The blog itself was produced by and is the property of me...allen itz.