New Day
Friday, January 16, 2009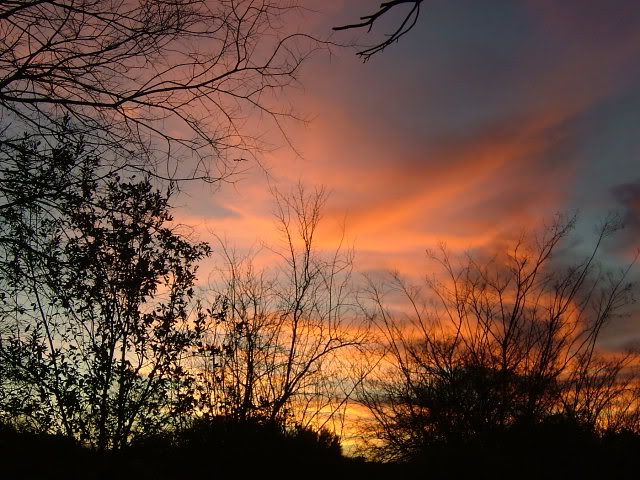 IV.1.3.





In recognition of the inauguration next week of America's new president, my photos this week will feature a collection of sunrises and sunsets, the dusk of the old day surrendering to the dawn of the new. Who cannot be hopeful and excited about this new beginning?

Here's what I have for you this week.

From friends of "Here and Now"

Christopher George
Tasha Klein
Walter Durk

From my library

Ralph Angel
Kabir
Gunna Ekelof
Issa
Melvin Van Peebles
Steve Richmond
Jack Micheline
Simon Armitage
Lawrence Ferlinghetti
Frederick Seidel
Simon J. Ortiz
John Koethe

and me.

Here we are.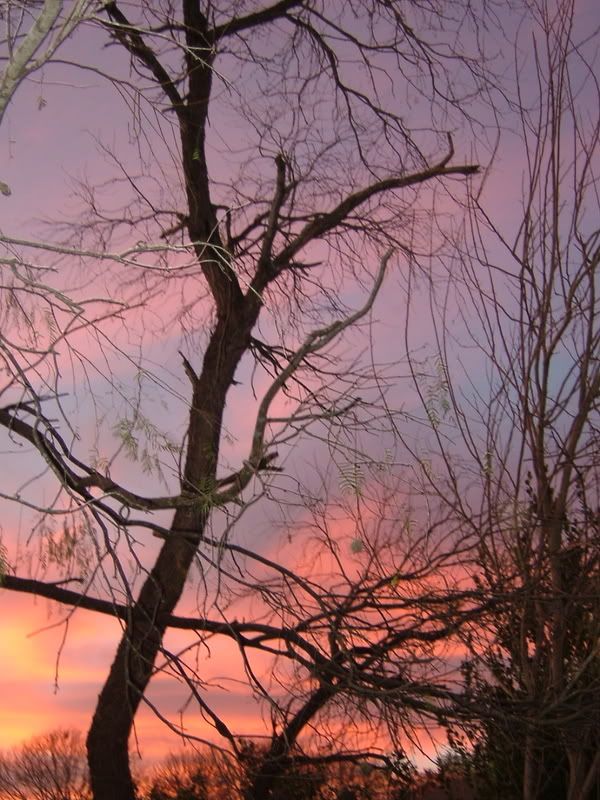 I have a poem now by Ralph Angel, from his book Twice Removed published in 2001 by Sarabande Books of Louisville, Kentucky.

Angel has two earlier books, Neither World, which I've used here frequently and which won the 1995 James Laughlin Award of The Academy of American Poets, Anxious Latitudes. He is professor of English at the University of the Redlands as well as a member of the MFA Program in Writing faculty at Vermont College. Originally from Seattle, he now lives in Los Angles.



Breathing Out

Now you are crossing a wide street at night
anxious in the traffic and rushing
to get to the bakery
before closing. What could be more breathtaking
than your beauty if not in my arms
at least on that side
of peril. That's
why I'm yelling at the driver of the pickup truck
I just slammed into so much did I
want to park and
wait for you.

May I never live with love
by surviving love and loving blocks and days away
the most ancient of the dead desire earthly
our getting born again
alone without
choice

children fill the air
the spices and the rugs of the bazaar.

I buy you tulips.
They are yellow and bright.
The port is dark and glittering blue airplanes
hover there. Like clarity
itself. Like
faintly wailing sirens attached to absolutely
nothing.
Like socks and sweaters and
the blanket that slipped somehow
from your legs while I
tidied up the balcony so lost in your book
are you tonight.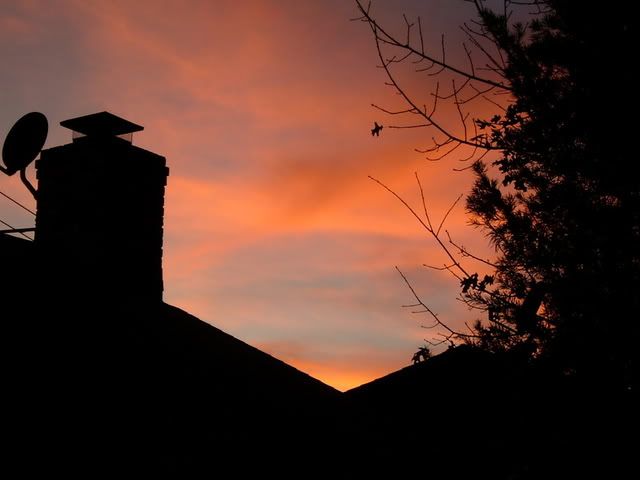 Nothing dramatic going on in my life, as my first poem for this week demonstrates.



Saturday morning

it's
one of those
winter/summer/spring/fall
days
we get around here
this time of year

bright sun
temps mid-50s
unless
you're standing
out in the blustery
north wind
that brings the wind chill
down 20 or 30 degrees

Reba
wanted a walk this morning
and i broke under
the pleading puddle
of her cinnamon eyes

tee shirt
long sleeve shirt
and a light jacket

too hot
or too cold
depending on where i was
relative to sun and wind

i could have skipped the walk
and gone straight for coffee

but
reba
had a great time

frisky
running
jumping
catching great mouthfuls
of sun and morning chill

that
was pretty good
for me
too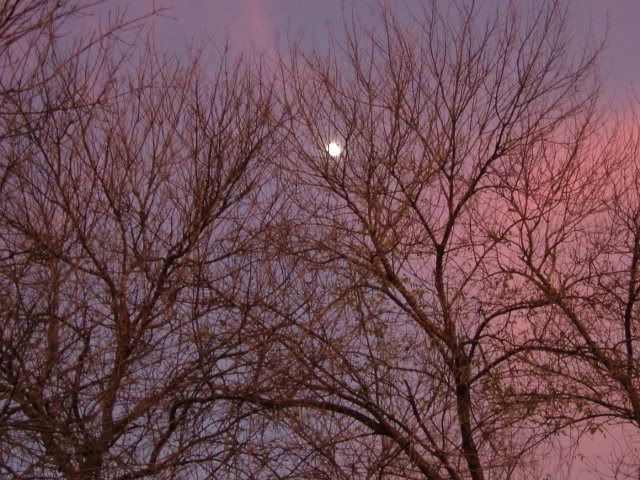 My next several poems are from The Winged Energy of Delight. The book is subtitled "Selected Translations" though it is unclear to me who the translator is. The book is credited to Robert Bly who has laid claim to translating poems from a wide range of the world's languages, past and present when what he seems to really do is add his own poetic sensibility to previous translations by others. Since his poetic sensibilities are among the best, the versions he produces of poems in other languages are excellent. The problem, for me at least, is to know who to credit for the poem, the original poet, the original unnamed translator or Bly himself.

I choose to go to the source and credit the original poet.



The first two poems are by Kabir,the Indian mystic, born in 1398, with, it seems to me, a very modern sensibility.


The Holy Pools Have Only Water

There is nothing but water in the holy pools.
I know, I have been swimming in them.
All the god's sculpted of wood and ivory can't say a word.
I know, I have been crying out to them.
The Sacred Books of the East are nothing but words.
I looked through their covers one day sideways.
What Kabir talks of is only what he has lived through.
If you have not lived through something, it is not true.


Why Arrange the Pillows

Oh friend, I love you, think this over
carefully! If you are in love,
then why to you sleep?

If you have found him,
give yourself to him, take him.

Why do you lose track of him again and again?

If you are about to fall into heavy sleep anyway,
why waste time smoothing the bed
and arranging the pillows?

Kabir will tell you the truth; this is what love is like:
suppose you had to cut your head off
and give it to someone else,
what difference would that make?


The next poem is by Swedish poet Gunnar Ekelof. Ekelof was born to a wealthy family in Stockholm in 1907. His father died in 1916 from syphilis after many years of insanity. He left home early and studied at the School of Oriental Studies in London, then moved to Paris where he intended to become a musician. He found himself in poetry instead, publishing his first book, thought to be the first book of surrealist poetry in Sweden, in 1932. He died in Stockholm in 1968.


from The Swan

1
I heard wild geese over the hospital grounds
where many pale people walk back and forth
- one morning in a daze
I heard them! I hear them!
I dreamt I heard -

And nevertheless I did hear them!

Here endless walks circle about
around bottomless dams
Here the days all reflect
one monotonous day
at the slightest touch
beautiful blossoms close
their strange petals -

the woman on a nurse's arm
she screams incessantly:
HellDevilHell
- is led home
hurriedly...
dusk has come
over the salmon-colored buildings
and outside the wall
an anemic blush over endless suburbs
of identical houses
with some vegetable beds steaming as if in spring between...

They are burning twigs and leaves:
It is fall
and the vegetables beds are attached by worm-eaten cabbages
and bare flowers -

I heard wild geese over the hospital grounds
one autumn like spring morning
I heard wild geese one morning
one springautumn morning
trumpeting -

To the north? To the south?
To the north? To the north?
Far from here -

A freshness lives deep in me
which no one can take from me
not even I myself -


If You Ask Me Where I Live

If you ask me where I live
I live right here behind the mountain
It's a long way off but I am near
I live in another world
but you live there also
That world is everywhere even if it is as rare as helium
Why do you ask for an airship to bear you off?
Ask instead for a filter for carbon dioxide
a filter for hydrogen, for nitrogen, and other gases
Ask for a filter for all these things that separate us from one another
a filter for life
You say you can hardly breathe?
Well, who do you think can breathe?
For the most part we take it however with equanimity
A wise man has said:
"It was so dark I could barely see the stars"
He just meant that it was night


Finally, here are several haiku by Issa. He was born in 1763 in a small mountain village in central Japan and died in 1827, the day after his house burned down.


***

Insects, why cry?
we all go
that way.

***

Now listen, you watermelons -
if any thieves come -
turn into frogs!

***

That line of ants -
Maybe it goes all the way back
to that white cloud!

***

The old dog bends his head listening...
I guess the singing
of the earthworms gets to him

****

Cricket, be
careful! I'm rolling
over!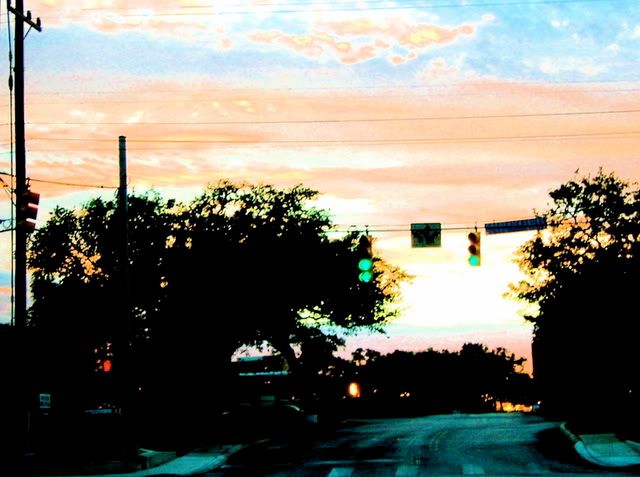 Here are two short poems from our friend Christopher George. Chris, a lyricist as well as a widely-published poet, was born in Liverpool in 1948 and emigrated to the United States with his parents in 1955. He currently lives in Baltimore, Maryland.



Deeply Discounted

For Frank Faust

I read your poem, frankly depressed:
pretty girls of yesterday you loved,

now plain and crabby grandmothers, you
look in mirror, see lines, receding hair.

But, I protest: inside I'm still
the slip of a lad I always was.

I buy a deeply discounted compact disc
of a Sixties group - a two-CD live
compilation, just a measly few bucks,

insert a disc into my CD player,
refuse to look in the mirror.


Locust Trees at Year's End

Locust trees barbwire the sky;
as the year fritters away,
the Bush administration fizzles
like a dud Scud missile.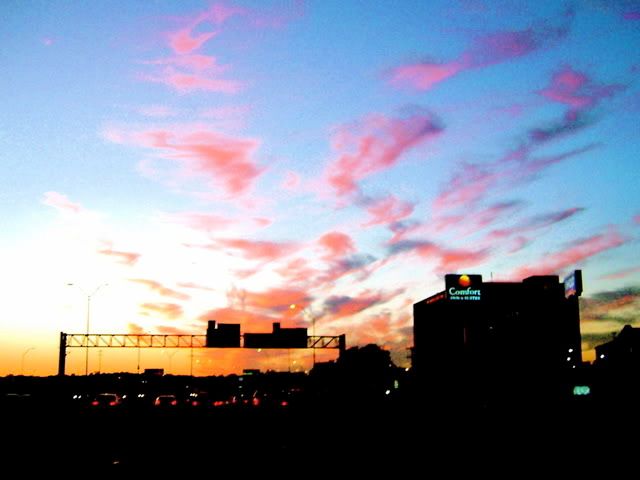 It's been a while since I've pulled anything from The Outlaw Bible of American Poetry, such oversight remedied right now.



My first poem from the book is by filmmaker and author Melvin Van Peebles.


On 115

Born with the fastest hands Harlem had ever seen
Thought they had'em the next NBA star
On hundred and fifteenth

Same day his daddy split his momma had this dream
The Knicks and the Nets would be their ticket
Off hundred and fifteenth

Cross Lenox he'd dribble tearing ass in between
Jitneys muggers potholes and wind bottles
Up hundred and fifteenth

His jump was an arrow, his dunk was straight and clean
Sure as a flush junkies connection on
One hundred and fifteenth

The fool went one on one with big "h" and got creamed
Found him stiff o.d'back of the rib joint
On hundred and fifteenth

Horse will always foul you, flagrant as he wants to be
Aint no refs calling no penalties on him either
On hundred and fifteenth

Somewhere stars are shining, hope God's got a boss team
Homeboys dont like playing 'gainst no punks when
They from hundred and fifteenth

Born with the fastest hands Harlem had ever seen
Thought they had'em the next NBA star
On hundred and fifteenth


The next poem from the book is by Steve Richmond, one of a group of Southern California poets associated with the early career of Charles Bukowski.


A Bukowski Writing Lesson

It's about this time he pulls out my first book of poetry, the copy I mailed him three months earlier. He starts reading the very first poem:

i tore my nails into
my stomach ripping a hole
big enough to put my hand
into me with blind fingers
feeling between intestines
and liver for the flower of
me, until i found it pulling
it out, holding it in my bloody
right hand until my left hand
got hold of my soul, and i
took the two and smashed them
together until they became
a solid piece of total beauty
for me to throw with all
my strength into the
stars

I'm watching close as he reads it through. He seems not
to be hurting at all so i feel it's all working nicely and then he
gets to the last word and he suddenly goes, "OOOOOOOHHHH
SHIT. IT WAS GOING FINE RIGHT UP TO THAT LAST
WORD-STARS-OHH IT'S TOO DAMN BAD-WHAT A SHAME."

I was asking myself, "What? What the'hell does he
mean? Stars? What's wrong with "stars"? Nobody's ever said
anything bad about "stars" to me in my life - hmmmmmm."

Bukowski spoke on, "STARS is so goddamn ultra
poetic. You can't use STARS. STARS STARS STARS FUCK
TH' GODDAMN STAR! What a shame, kid. You had it strong
right up to the last word, then gone, ruined, all th'damn dead
false sewing circle poets are forever writing STARS STARS
STARS!! They can't write a line without STARS in it some-
where. I"m sorry kid."

What he was telling me made instant sense but I tried to
hedge in my mind because the 1,000 copies were already printed
and half the run was already distributed and there wasn't any
chance I could recall every copy and have Tasmania Press
change the last word of the first poem to some word, any word
other than STARS.

Now it's July 11, 1994 and it's been 29 years since
Hank tore his Lion's Claws into my use of STARS and I've
never used the word Stars or stars or stARS ever since
.....since ten minutes after i met Charles Bukowski face to face.


My last poet from the book this week is Jack Micheline, a street poet and author of dozens of books and chapbooks.


Blues Poem

I got no smile cause I'm down
I carry a horn to blow in all these streets
A solo riff out of my head
How could you ever know how I feel
So high on life and feet and ass and legs and thighs
That I can rise and dance with all the stars
And I can eat the moon and laugh and I can cry
The dark caves of cities hungry streets
The tired faces dark and dreary bent
and all the death it dies
I let it die
I lift my horn and blow some sounds
some soul for kids to com
Some unborn sun
in darker streets than mine
Magicians carry wings so they can fly
Let's blow a horn and love
Let's get on it and ride
and laugh and dance and jive
Let's shake the dead and let the downers die
The magic of the singers warms the earth
A song
A poem
some paradise of mind
I got to smile now
I'm feeling good
The city street
The palace of my mind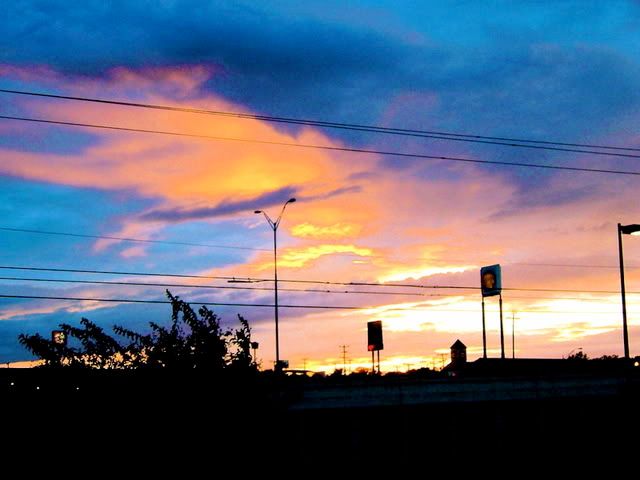 Next, here's another of my coffee shop observations.



a so, so serious man

man
in the corner
reading a book
under broad leaves
of a banana
plant

moves
his lips, nods
his head, smiles

amazingly
clever writer
it must be
to agree so completely
with this man as to bring a
smile
to his face,
this face
that carries no lines of
frequent
good humor

to make him laugh,
this
so, so serious man,
must require
a master
of the writer's art

or maybe i am
mistaken
and he is really
a clown,
this man
in the corner
reading
under broad leaves
of a banana plant
laughing
at the pretensions
of some so, so serious
man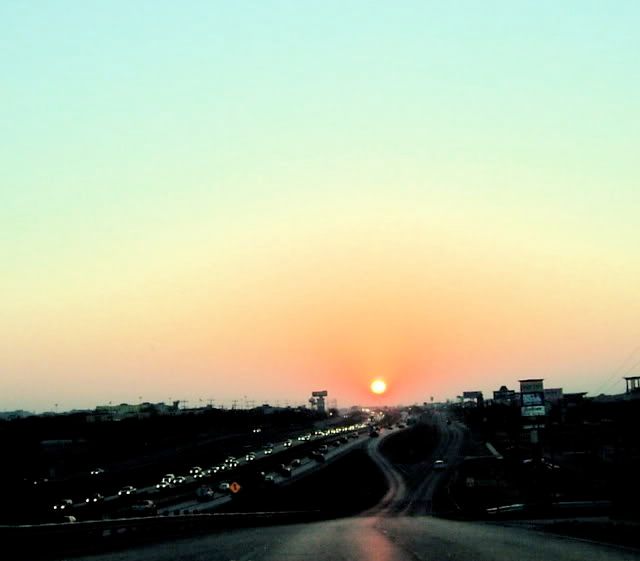 Next, I have another poet i'm reading for the first time.

Simon Armitage, born in 1963, is a British poet, playwright, and novelist. Before finding success with his poetry Armitage worked as a probation officer, an undertaker's assistant and a supermarket shelf stacker. first studied at Colne Valley High School in the UK, then went on to study geography at Portsmouth Polytechnic, UK. He later lectured on creative writing at both the University of Leeds, UK and at the University of Iowa writers' workshop in the United States. He is currently a senior lecturer at Manchester Metropolitan University, United Kingdom.

The next two poems are from his book Kid, published by Faber and Faber in 1992,



In Clover

This winter, six white geese have settled near the house.
This morning as she polishes the furniture
and peers across the river to their nesting place


she finds the gaggle floating off downstream, and there
instead is one white egg sat upright in the sand.
The geese, distracted with a crust, are unaware

as Rose, her eldest, in ankle socks and sandals
cradles the egg in the lap of her pinafore
and picks a safe way back across the stepping-stones.

She cracks the contents on a bed of cornflour
and paints policemen on the empty halves of shell
to sell as plant-pot-men in the next month's flower show.

Later, the six white geese will crane their necks to smell
the fine egg-pudding cooling on the window-sill.


I almost didn't use this next poem because of its length. But once started reading it, couldn't stop; just too much fun to pass up.


Eighteen Plays on Golfing as a Watchword

I

Among the twenty lovers
of the Lady Capitan, only one man

knew the wonder of an albatross.

II

At the second hole he saw the light,
paid off the caddie
selected a nine iron and his favourite ball,

steered a clean shot through a gap in the wall
and followed it out onto the unmarked fairway

of the world

III

Both our balls plugged
in that stodgy stuff
this side of the greenskeeper's hut.

You see them:
the mad eyes
of the ghost of the man in the mud

IV

The flag and the green
from this elevation;
a heron in its pool
of stagnant water.

V

I was about to say something marvelous,
then forgot.

Oh yes,
I stood and was bamboozled
by a line of badger prints
which stopped in their tracks
at the heart of the sand-trap

VI

You sliced a tee shot
off the toe of the cup. It pinballed

through the copse, came back
to within spitting distance of where we stood,
and stopped.

A blackbird burst out laughing.

VII

To hole in one,

or at last let go of your boy
on his new bike as he makes it
the length of the drive, down the hill,
along the carriageway,
between the weighbridge and the bottle bank -
just a dot now -
and through the gates of the big school without falling.

VIII

Which fink blackballed the Captain's brother?

among the twenty snow-white members
of the selection committee, the Captain's face

a picture

IX

A three-iron, two-hundred yards,
dead straight and a decent lie: one shot.

A sitter fluffed from two feet; one shot

Not the fear of flying
but of falling.
Not the first ten-thousand feet
but the last one. Fatal

X

An object-lesson in addressing the ball:

head down, hands
where you're happiest with them,
putter firm but at ease,
legs apart and slightly broken
at the knees.

You gents,
try it when you take a leak.

XI

Sometimes in bed I replay
every stroke
in that splendid round.

Some nights I dream
of badgers walking backwards.

XII

To do with film and shutter speed.
Just nicely teed off, this unremarkable old-timer
in a blurred imperfect circle,

caught in the act of hs own swing.

XIII

Uncanny, on the thirteenth
a blackbird rears up
like an umbrella.

Rain begins to happen.

XIV

Us roughnecks from the council estate,
out before breakfast
thieving magic mushrooms from the practice fairway,
lost balls to flog at competitive prices
and song-thrush eggs from the rhododendrons.

From his hut,
over eighteen misty holes,
the greenskeeper turning a blind eye

XV

Like a fish
it grows with every telling.

Yesterday you stroked it home from twelve yards.

Today you winkle it from the bunker,
it bites and borrows to the left, anchor us,
rattles the pin and somehow wangles its way in.

Plop.
Unforgettable.

XVI

I can't say which is preferable:

the fat man in his motorized buggy
getting no traction in that stodgy stuff
this side of the greenskeeper's hut,

or the lengthening shadow of the fat man
in his buggy, inching to the clubhouse
as he stays put.

XVII

The fairways deserted, the world's
our oyster.

In the wood the wind is the sound
of the sea.

A ball in the cup is a pearl
for the taking

On the back nine, one fathom now
from the surface.

XVIII

Sundown, almost, the 19th
lit up like a petrol station.

Let's live for the moment.
For the hell of it let's tee one up
and belt it
into the nothingness.

A shooting star
agrees with us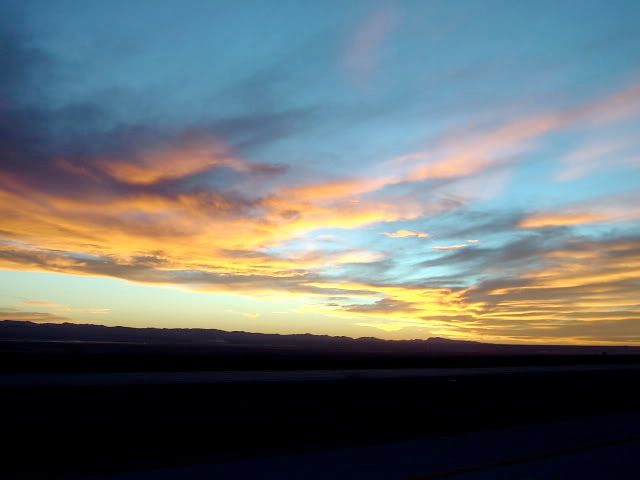 Tasha Klein makes her first appearance in "Here and Now" this week, the first, I hope, of many.

Asked what I could say about her by way of introduction, she said "Tasha Klein lives in a winter dream" which sounds pretty OK to me.

Here are her poems, a very sensual and affecting series on dreams.



Dream Poems


dream 1 - he hangs up

in this one
i have sex hair
and everything is sleepy

the phone rings
it's mr m
he wants to
make a plan
i tell him
i am naked
i say it slowly


dream 2 - to mr m

I sleep with your poem,
in its river, with its fist
and stone. I've stitched
the words to my brain,
tied them to my wrist,
swallowed them whole.


dream 2 1/2 - amsterdam

in a coffee shop
we laugh

new creatures we swim the streets,
if we keep left
the tulip shoe
will throw its magic glow

or so they claim
but our madness is not forgotten
we think about it everyday
it speeds through us like a red train

between the traffic
a dog's eye
sees nothing

between the buildings
I am still your green girl.


dream 3 - the nightmare

you aren't in europe but you might as well be
because you are mr unavailable
mr work on the house
mr it was a joke
i wrote your name in the sand
of some sad beach where sea turtles
are endangered & the area
is kept unlit all night and when i looked out into
the blackness from the hotel balcony
i felt the black pour into me
like dream/poem four
where you drink from my eyes and all my red cups
& my tears turn into music
and you become the wind

and so..
i turn in my dream and there you are
flowers dragging, hair roaring
bull eyes full of mud but your hands
are clean and they find me
open


not really a dream poem but sort of

at 3 am i heard the roar
of your blood racing through the night
felt the sweat of your words on my thigh
saw all the flowers following your scent
the deep dark colors of your hair breaking
up
i went
my body stayed behind
held down
by your hungry parts
all delicious like a favorite story
i'll never get tired of
tasting the
click click sounds spinning me round
and polished like your nails
like your mouth so glossy
and open down below
the meadow touching the roots
of the new grass
tender like your words outstretched and
hot


and I could suck you

You're touching yourself right now, aren't you?
Yes. Are you?
Of course, naturally.
Now if we were face to face, high
and there were black nylons involved,
well then, those are the perfect ingredients
to start a great moral and ethical debate..
Check out the string arrangements
on track four (Lonesome Tears).
I'm shutting down for the night. Later.


friday - burnt offering - room 229

only wild tribes burning their fire in the mirror

loose pages ready to fall out
Leviticus
the room is too hot
cut into pieces
paper on the floor

did you sit alone
wishing for bitter coffee
and a clear view
they tell me smog buckles
they tell me you got fat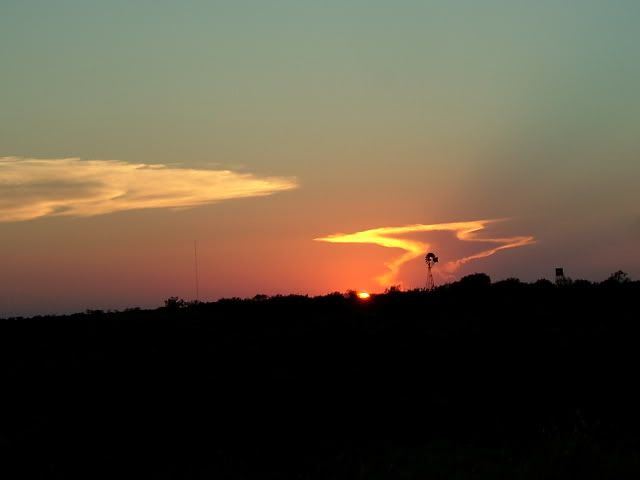 Here's a poem by one of the last of the San Francisco beat poets, Lawrence Ferlinghetti, from his book Wild Drams of a New Beginning, a combination of two previous collections, published by New Directions Paperbook in 1988.



Eight People On A Golf Course and One Bird of Freedom Flying Over

The phoenix flies higher & higher
above eight elegant people on a golf course
who have their heads stuck in the sands
of a big trap
One man raises his head and shouts
I am President of Earth. I rule.
You elected me, heh-heh. Fore!
A second man raised his head.
I am King of the Car.
The car is my weapon. I drive all before me.
Ye shall have no other gods.
Watch out. I'm coming through.
A third raises his head out of the sand.
I run a religion. I am your spiritual head.
Never mind which religion.
I drive a long ball. Bow down and putt.
A fourth raises his head in the bunker.
I am the General. I have tanks to conquer deserts.
And my tank shall not want. I'm thirsty.
We play Rollerball. I love Arabs.
A fifth raises his head and opens his mouth.
I am Your Master's Voice.
I rule newsprint. I rule airwaves, long & short.
We bend minds. We make reality to order.
Mind Fuck Incorporated.
Satire becomes reality, reality satire.
Man the Cosmic Joke. Et cetera.
A sixth man raises his gold bald head.
I'm your friendly multinational banker.
I chew cigars rolled with petro-dollars.
We're above the nations. We control the control.
I'll eat you all in the end.
I work on margins. Yours.
A woman raised her head higher than anyone.
I am the Little Woman. I'm the Tender Warrior
who votes like her husband. Who took my breasts.
A final figure rises, carrying all the clubs.
Stop or I'll shoot a hole-in-one.
I'm the Chief of All Police. I eat meat.
We know the enemy. You better believe it.
We're watching all you paranoids. Go ahead & laugh.
You're all in the computer. We've got all
your numbers. Except one
unidentified flying asshole.
On the radar screen.
Some dumb bird.
Every time I shoot it down
it rises.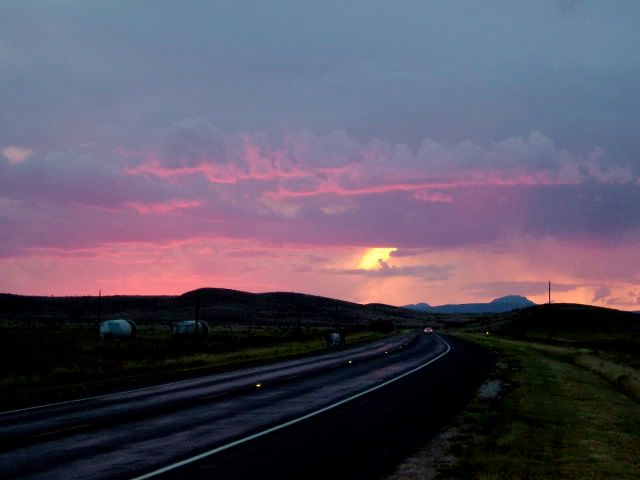 As I write this, seven more days...



poor man

stalled
as long as i can

read the Times,
Wall Street Journal

and about five
magazines

including The Progressive
which i hate

(want to know why the hard left
never amounts to much in this country -

take a look at the drivel
they read)

also checked out
about eight web sites

and read and responded
to my email

and still i'm stuck with the idea
i started with

and i hate that cause i'm sick
of reading and writing about him -

fade away foul shadow like you're supposed to,
back to Texas, to Crawford, to Dallas,

anywhere

but no luck, he's still there,
the unwanted guest who won't go home -

George W. Bush

however he feels about his record
i'm am pleased with mine -

eight years of speeches and press conferences
and i neither saw nor heard any of them -

but i had the advantage of six years of experience
with him before the rest of the country

was so afflicted
and i knew what to expect

poor man

i'm sure he wanted to do good
(most of us do, after all)

instead he became worst of them all
from the first George W to the last

pretty much a fuck-up for most of his life,
failed, like this, at most everything he tried

but he probably hoped to do better
and probably thinks he did

poor man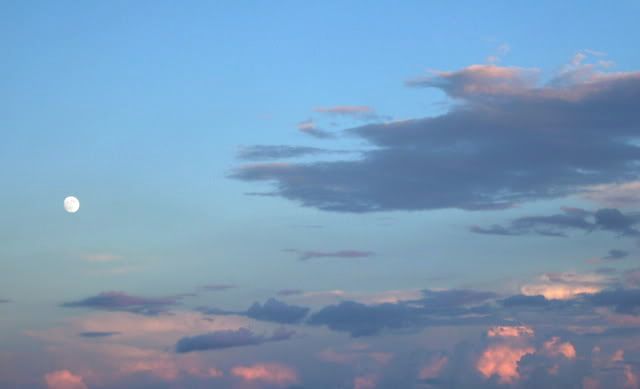 Zabrieskie Point, not anywhere close to making my list of movies I'd like to see again, remembered fondly now as inspiration for this poem by Federick Seidel, from his book Poems 1965-1976.



Death Valley

Antonioni walks in the desert shooting
Zariskie Point. He does not perspire
Because it is dry. His twill trousers stay pressed,
He wears desert boots and a viewfinder,
He has a profile he could shave with, sharp
And meek, like the eyesight of the deaf,
With which he is trying to find America,
A pick for prospecting passive as a dowser.
He has followed his nose into the desert.

Crew and cast mush over the burning lake
Shivering and floaty like a mirage.
The light makes it hard to see. Four million dollars
And cameras ripple over the alkali
Waiting for the director to breathe on them.
How even and epic his wingbeats are for a small fellow,
He sips cigarette after cigarette
And turns in Italian to consult his English
Girlfriend and screenwriter, who is beautiful.

In Arizona only the saguaros
and everybody else were taller than he was,
Selah. He draws in the gypsum dust selah
He squats on his heels for the love scene, finally
The technicians are spray-dyeing the dust darker.
It looks unreal, but it will dry lighter,
Puffs of quadroon smoke back out of the spray guns.
The Open Theater are naked and made up.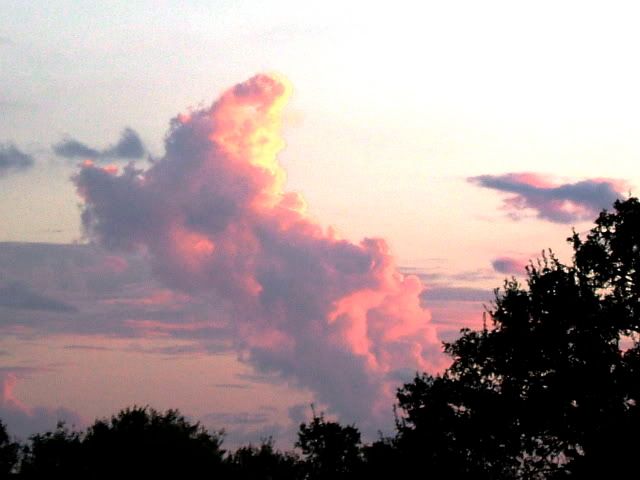 Some people hold on to grudges well past time to let them go. I guess I'm one of them.



song of the order of the gold watch brigade

i
know stuff
nobody
else knows
but
no longer welcome
at the party
the stuff
i
know
will stay the stuff
only i know
and those
who dont know
the stuff
i
know
don't know yet
how much
trouble
they're in

but
i figure
what the hell
if i can't come
to the party
they
will just have to figure out
how to blow up
all those red balloons
on their own

and
don't expect
me
to feel bad
about it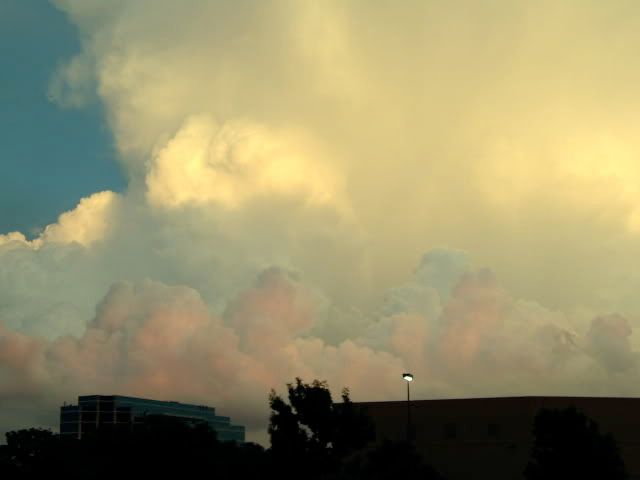 Simon J. Ortiz, poet, short story writer, essayist and documentary and feature screenwriter, was born in 1941 in Acoma Pueblo. He lives at Deetseyamah, a rural community west of Albuquerque, New Mexico.

Since 1968, Ortiz has taught creative writing and Native American literature at various institutions, including San Diego State, the Institute of American Indian Arts in Santa Fe, Navajo Community College, the College of Marin, the University of New Mexico, Sinte Gleska University (one of the first U.S. tribal colleges) , and the University of Toronto. He currently teaches at Arizona State University.

The next two poems are from his book Woven Stone, published in 1992 by the University of Arizona Press. The poems are from a section titled "Going for the Rain" which was a previously published book incorporated into this collection.



Relocation

Don't talk me no words.
Don't frighten me
for I am in the blinding city.
The lights,
the cars,
the deadened glares
tear my heart
and close my mind.

Who questions my pain,
the tight knot of anger
in my breast?

I swallow hard and often
and taste my spit
and it does not taste good.
Who questions my mind?

I came here because I was tired;
the BIA taught me to cleanse myself,
daily to keep a careful account of my time.
Efficiency was learned in catechism;
the nuns spelled me God in white.
And I came here to feed myself -
corn, potatoes, chili, and mutton
do not nourish me they said.

So I agreed to move.
I see me walking in sleep
down streets, down streets gray with cement
and glaring glass and oily wind,
armed with a pint of wine,
I cheated my children to buy.
I am ashamed.
I am tired.
I am hungry.
I speak words.
I am lonely for hills.
I am lonely for myself.


Busride Conversation

She says,
"I came to Albuquerque
on Wednesday."

She's about eighteen.

"I have three shell necklaces
ready to sell.
A man offered me thirty dollars."

She smells slightly sour
with sweat, the several nights
in Albuquerque.

We mention names
to each other,
people we know,
places we've been.

She says, "In May,
I was in Gallup jail
with a girl from Acoma."

I've been there too.
"The cook was an Apache.
He sneaked two chiliburgers
in to us.
He was sure good to us."

She giggles, and I laugh.
She gets off at Domingo Junction.

"Be good," I say.

"You too," she says.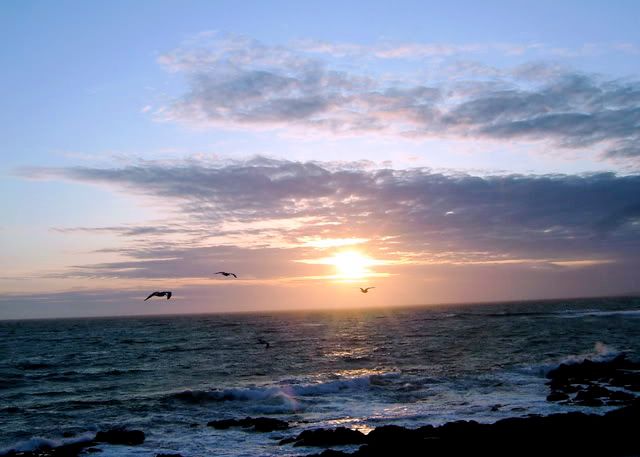 The next poem is by our friend, Walter Durk. Walter, born in New York City, has traveled around the world, living at times in various places in Asia and the United States.



Inner Works

We peddle our lives.
Like a hawker we shout out the benefits -
the emollients in the soap to soften
the razor-sharp blade that slices a tomato
paper-thin.

We peddle our wares without telling how
quickly the soap dissolves or how fast the
knife edge dulls. Instead we speak of fragrances
or catch a ray of light to reflect on the blade.
And although they fear the razor-edge,
they are captivated. They crave the fragrance
and the feel of pain.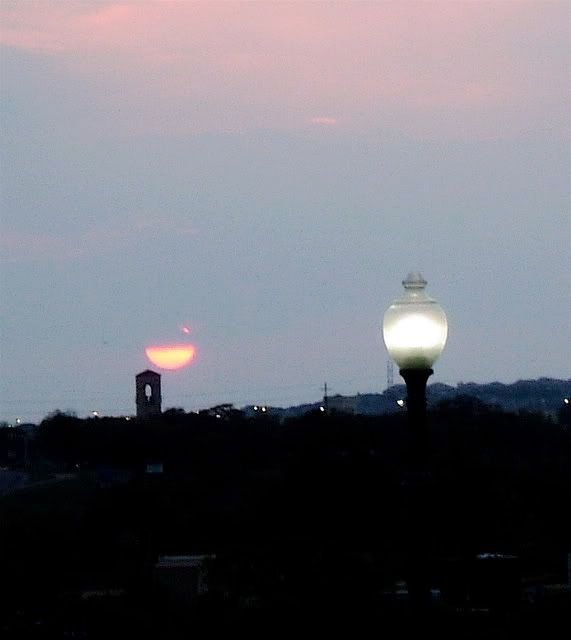 The next poem is from The Constructor, a collection of poetry by John Koethe published in 1999 b y HarperCollins.

Koethe was born in San Diego, California, in 1945. He was educated at Princeton and Harvard Universities. Since 1973, he has been Professor of Philosophy at the University of Wisconsin - Milwaukee. He has published several other books of poetry, including Domes, for which he received the Frank O'Hara Poetry Award.



Sunday Evening

Ideas as crystals and the logic of a violin:
the intricate evasions warming up again
For another raid on the inarticulate. And soon
The morning melody begins, the oranges and the tea,
The introspective walk about the neighborhood,
The ambient noise, the low lapping of water over stones.
The peace one finds encounters one alone,
In the memories of books, or half-remembered songs,
Or, in the mild enchantments of the passive mood:
To hesitate, to brood, to linger in the library and then,
As from some green and sunny chair, arise and go.
The noons seem darker, and the adolescent
Boys who used to hang around the parking lot are gone.
More water in the eyes, more dissonant musicians in the subways,
And from the font of sense a constant, incidental drone.
It is a kind of reconfiguration, and the solitary exercise
That seeks to affirm its name seems hollow. The sun is lower in
the sky,
And as one turns towards what had felt like home,
The windows start to flicker with a loveless flame,
As though the chambers they concealed were empty. Is this
How heaven feels? The same perspective from a different room,
Inhabiting a prospect seen from someone else's balcony
In a suspended moment - as a silver airplane silently ascends
and life, at least as one has known it, slips away?

I thought that people understood these things.
The show the gradual encroachment of a vast,
Impersonal system of exchanges on that innermost domain
In which each object meant another one. Nature as a language
faithful to its terms, yet with an almost human face
That took the dark, romantic movements of desire, love, and loss
And gave them flesh and brought them into view;
Replaced by emblems of a rarefied sublime.
Like Canton's Paradise, or Edward Witten staring into space
As the leaves fall and a little dog raced through them in the park.
Was any of that mine? Was it anyone's?
Time makes things seem more solid than they were,
Yet these imaginary things - the dolphins and the bells, the sunny
terrace
And the bright, green wings, the distant islet on the lake -
Were never barriers,but conditions of mere being, and enchanting haze
That takes one in and like a mild surprise gives way.
As though the things that one had strained against were shades of
space.
The evening feels sweeter. The moon,
Emerging from a maze of clouds into the open sky,
Casts a thin light on the trees. Infinitely far away,
One almost seems to hear - as though the fingers of a solitary giant
Traced the pure and abstract schema of those strings
In a private moment of delight - the soundless syllables'
Ambiguous undulations, like the murmur of bees.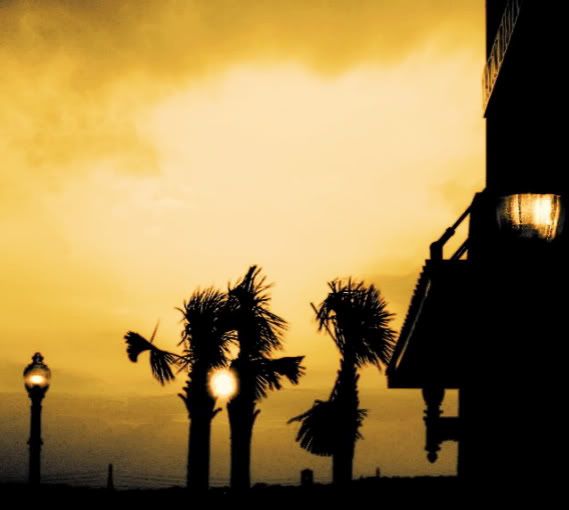 Here is an example of how very quickly a mood can change, I wrote the next two poems within fifteen minutes of each other, while drinking a latte at Borders.

As for the first, I woke up in a melancholy mood with the poem running through my mind well before I could be in a position to write it down. Minutes after finishing it, the scene in the second poem presented itself to me. Something about the sight of this very untraditional looking father of twins lifted my mood.



the time

the past,
so sweetly hurtful,
lays itself heavy
on me today

i pine
for the time
the best
seemed
still ahead
and not behind


Ozzie on duty

a pudgy-faced
young man
with mustache
and soul patch
pushes a double-
basket
stroller full of
twins

he sits
when they begin
to cry

feeds one,
his tattooed fingers
stroking
the baby's head

whispers
softly to the other

a hugely pregnant
woman
passes behind him

might
stay for lessons
from this 21st century
family man

Ozzie
on duty
while Harriet shops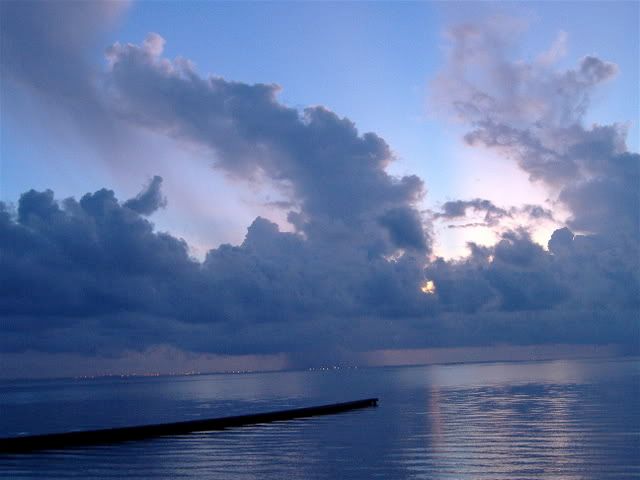 On that sweetly domestic note, I end our efforts for this week.

As always, all the material presented in this blog remains the property of its creators; the blog itself was produced by and is the property of me...allen itz.