Celebrate!
Friday, January 23, 2009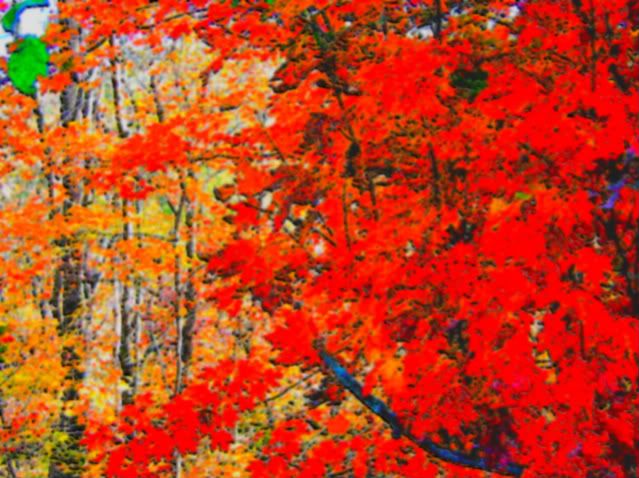 IV.1.4&5.

.



THIS IS A DOUBLE ISSUE: Due to problems with my web host, ipower.com,
which seems to have very minimal interest in assisting their customers with problems, I am now five days behind schedule in posting my last blog. Despite their non-responsiveness so far, I am still hoping to be back in publishing mode by the end of this week.

Instead of skipping an issue, I've decided to combine what I had intended to post last Friday with what I was hoping to post next Friday in one large issue, with the first part (last week) followed by the second part (this week). Since it is roughly twice the length of my normal posts, it will probably take longer than usual to load.

If there are internal inconsistencies, that is why.

I begin with what I had intended to post last week.

*****
*
*
*


This past week was a great one for me, for my country, and for all my fellow countrymen (though some may not yet be ready to admit it).

Two years of American politics, some of it as banal as usual, some of it shameful and some of it uplifting, came to conclusion this past week with inauguration of our forty-fourth president, a president who could be one of our great ones...I think...I hope...because with this mess we're in, economic bust, needful and needless wars, evil enemies in dark corners plotting abainst us, and all the rest, it's going to take someone special to get us out of it.

Among other benefits, I'm thinking it's going to be a long time before I feel the need/urge to write another political poem. Such a relief!

All that said, here's what I have for you these weeks, most of it having nothing at all to do with the events of the week.

From friends of "Here and Now"

Dan Flore
Richard Moorhead
Leon JW
James Hutchings
Dan Cuddy
Joanna M. Weston
Margaret Barrett Mayberry
Francina

From my library

N. Scott Momaday
Mary Tallmountain
R. G. Vliet
Ken Waldman
April Bernard
John Guzlowski
Andre Codrescu
Czeslaw Milosz
Ted Hughes
Claire Kageyama-Ramakishman
Jane Kenyon
Pat Lowther
Po Chu-I
W.S. Renda
Deborah Digges
Wilfred Owen
Walt Whitman
Charles Bukowski
Thomas Lux
Mary Jo Bang


And me.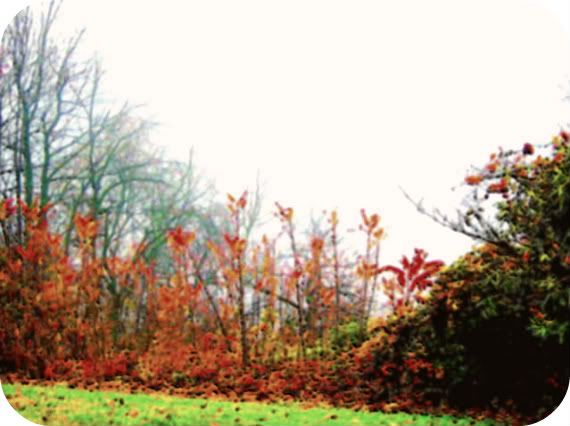 I haven't used poems from Harper's Anthology of 20th Century Native American Poetry in a while, not because I didn't want to, but because, in a frenzy of cleaning several months ago it got slipped under the bookcase and lost. Well, now, in another frenzy of cleaning, it has been found.

Here are several of the poets we've been missing during its under-the-bookcase exile.



First, here are two poems by N. Scott Momaday.

A member of the Kiowa tribe, Momaday was born in Oklahoma in 1934. He grew up in the Southwest and considers northern New Mexico his home. He graduated from the University of New Mexico and holds MA and Ph.D degrees from Stanford University. He received a Pulitzer Prize in 1969 for his novel House Made of Dawn. A painter as well as a writer, his paintings have been exhibited in Europe as well as the United States.



North Dakota, North Light

The cold comes about
among the sheer, lucent planes.

Rabbits rest in the foreground,
the sky is clenched upon them.

A glassy wind glances
from the ball of bone in my wrist
even as I brace myself,
and I cannot conceive
of summer;

and another man in me
stands for it,
wills even to remain,

figurative, fixed,

among the hard, hunchbacked rabbits,
among the sheer, shining planes


To A Child Running
With Outstretched Hands
in Canyon de Chelly

You are small and intense
In your excitement, whole,
Embodied in delight.
The backdrop is immense;

the sand banks break and roll
Through cleavages of light
And shadow. You embrace
The spirit of this place.



My next poet from the book is Mary TallMountain, born Mary Demonski in the interior of Alaska of Athabaskan-Russian and Scotch-Irish ancestry.



The Women in Old Parkas

snapping gunshot cold
blue stubborn lips clapped shut
the women in old parkas
loosen snares intent and slow

they handle muskrat Yukon way
appease his spirit yeega'
bare purple hands
stiffen must set lines again

. . .

night drops quick black
in winter house round shadows
cook fresh meat soup steam floats
thin bellies grumble

they pick up skinwork squint
turn lamp-wick down kerosene
almost gone sew anyway

oh! this winter is the worst
everything running out not much furs
they make soft woman hum...

but hey! how about those new parkas
we hung up for Stick Dance!
how the people sing!
how crazy shadows dip and stamp
on dancehouse walls!their
remembering arms rise like birdwings

. . .

at morning they look into the sky
laugh at little lines of rain
finger their old paras
think: spring comes soon


There Is No Word for Goodbye

Sokoya, I said, looking through
the net of wrinkles into
wise black pools
of her eyes

What do you say in Athabaskan
when you leave each other?
What is the word
for good bye?

A shade of feeling rippled
the wind-tanned skin.
Ay, nothing, she said,
watching the river flash

She looked at me close
We just say, Tlaa. that means,
See you.
We never leave each other.
When does your mouth
say goodbye to your heart?

She touched me light
as a bluebell
You forget when you leave us,
you're so small then.
We don't use that word.

We always think you're coming back,
but if you don't,
we'll see you someplace else.
You understand
there is no word for goodbye.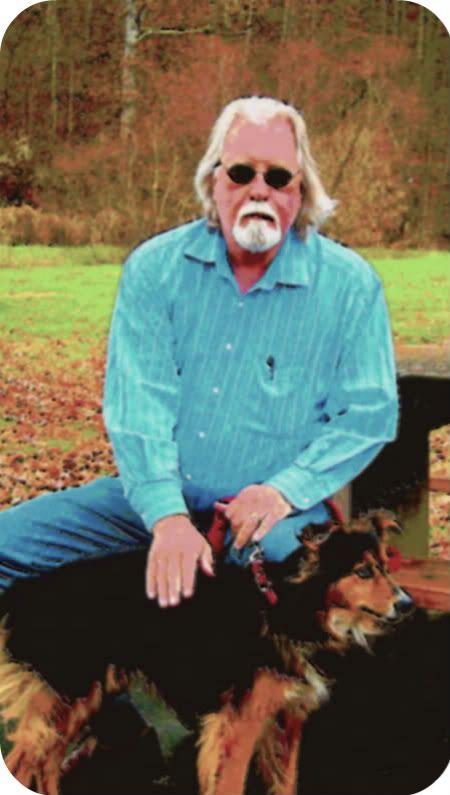 I wrote this last week several days before the inauguration. Soon, I hope, GW will be out of sight and out of mind. In the meantime, I keep ending up with him in my poems no matter where I start.



legacy

it's
a January-looking day,
dark and damp,
looking like it might be about 3 degrees
and, figuring in wind-chill,
it just might be

walking the Oaks
with Reba,
sniffing and peeing
and loving every minute of it,
her, not me,

for me it's just too damn cold

cold...

you wonder how cold these days in January
must be for George Bush,
given the grandest kind of chance
to make history
to do great things,
knowing for the rest of his life,
beginning next week,
that it's over
and he screwed it up

history-maker,
on that exclusive list of all-American
fuck-ups
that every school child will study,
Lincoln, Washington, FDR on this side,
the great ones,
and on the other side
the Presidential Order of Fuck-Ups, Buchanan,
Harding, and at the top of that dishonored list,
Bush II, who couldn't even make it
to the nice-try list with his father,
the also-rans, the nonentities

cold...

a cold day for me,
but it will warm for me, next week,
next month, or even in the next several days

but, for him,
even Texas heat will not warm
that cold knot of failure
lodged at the base of his spine
on even the hottest of days in July and August

his legacy to
live with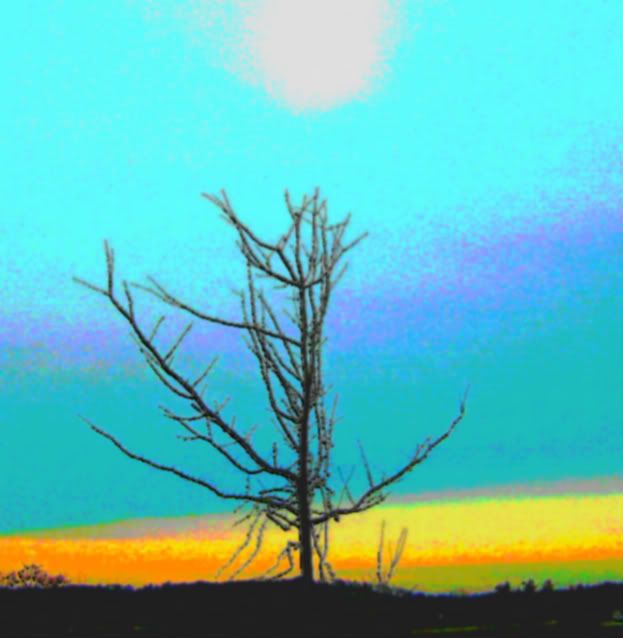 R.G. Vliet died of cancer in 1984 at the age of 54.

Born in Chicago, Vliet completed high school in Texas and went on to obtain Bachelors and M.Ed. at Southwest Texas State College (now Texas State University). After two years as a teacher in Texas, he went on study at the Yale School of Drama. He published three volumes of poetry, several short stories, three novels and several plays, all highly regarded by critics.

The next poem is from Vliet's book Water Stone, published by Random House in 1980.



Oneonta, New York

The scraped sidewalks, the glazed
hardened snow. Someone
has flung a dime into the sky.
The college girls hurry
to classes, their skin smoking
inside their slips, dresses, sweaters,
coats. Cold tears
are at the edges of our eyes. Our hair
crackles with electric cold.
The naked, iron-torsoed
elms' roots go under
the sidewalks - how can they live
in those vaults? Our hands are deep
in the bear caves of our pockets.
They think of straw and dry
leaves. Our cheeks are rigid.
To move our jaws might make
them crack. We could be crushed
so easily by stone buildings.
To go into hot rooms
where there is coffee is not to go
into a true world. Our lenses
mist. We are strange
without our constricted hearts,
our overcoats. Here outside, the frame
houses are like Viking boats
caught in the floes, their lapstrakes
sheeted with ice. Our blood
huddles in our stomachs. Our pale
shadows die at four
o'clock.
Right now I am in Mexico:
the sun
hammers and brightens the leaves,
kindles the bituminous black
feathers of the ani, fattens
the mangoes, heats them to the seed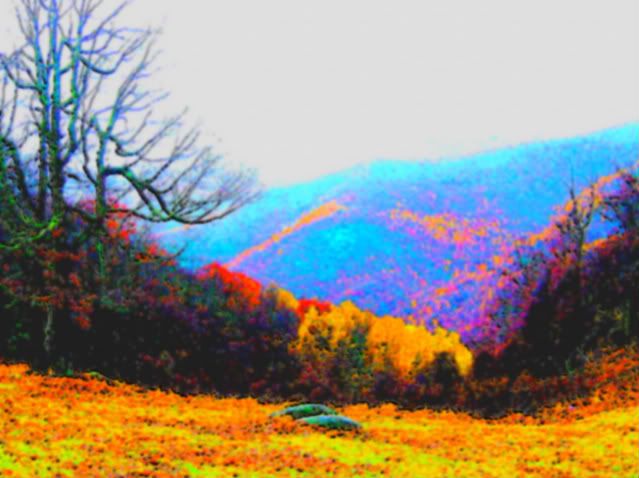 The next two poems are by friend of "Here and Now," Dan Flore.

Dan, known to the on-line poetry world as "Octogenarian," lives in Pennsylvania. He leads poetry groups for people with mental illness. Dan is working on a poetry book to hopefully get published.

The first poem is new; the second is one I've had for some time but just haven't been able to get to.



shivering shaking

I am a lost signal
but a BEACON is combing me
I travel into faded newspaper
my retinas
filled with junk mail
but I see
sky maracas
an ocean of neon warmth
I barely bathe
in it's tingling waters


and that was tim

cold music
on his answering machine
dusting him
into a black trance
his eyes were always rolled back
leaning against dead walls

he was a
tattered
reckless
boy
in his 40s
when the trucks
went by
he thought they were toys

his knives all sharpened
ready to stab
adulthood

he looked for bad advice
wherever he could find it

he was a shiver
under the fragrant honey sky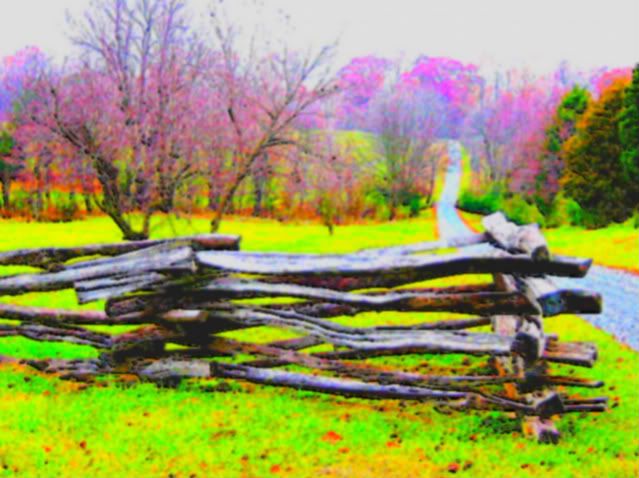 Here's a short poem by Ken Waldman from his book Nome Poems, published by West End Press in 2000.

The poem - just a little history on the naming of Nome.



Name

Who knows, with a little luck
the white mining town on a tip
of the Steward Peninsula
might have been known as Heaven
but for the lame mapmaker
who mistook Name? and answered
by shaving the tail from that
small a, thus labeling the place

to rhyme to with home. Nome,
a friend says to approach you
as one does a bear trap - and pass.
Another calls you the dark wound.
Myself, long-caught in nether worlds
of the devil's doing, I escape
by writing you, inhabiting you,
trashing you, releasing you.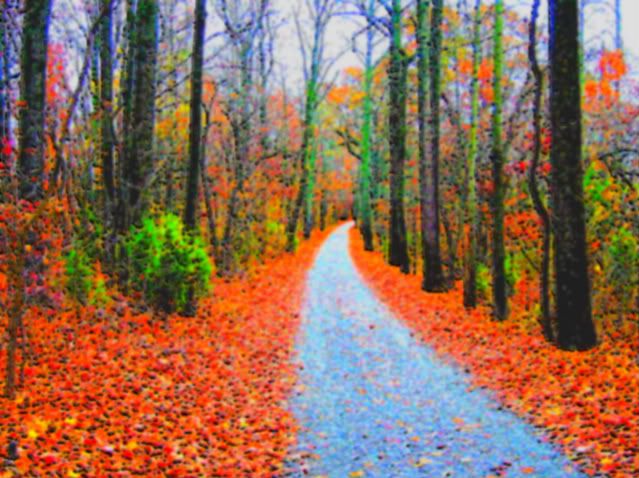 Seems like this ought to be tax deductible.



everyone must do their part to make a better world

cut
all my hair off yesterday

do it
twice a year

whether
needed or no

January
and July

July's
not so bad

but
January

well
let's just say

my neck feels
refrigerated right now...

i ship all the clippings
to the Society for Relief

of Baldheaded Men in
Bangladesh

world peace
will surely ensue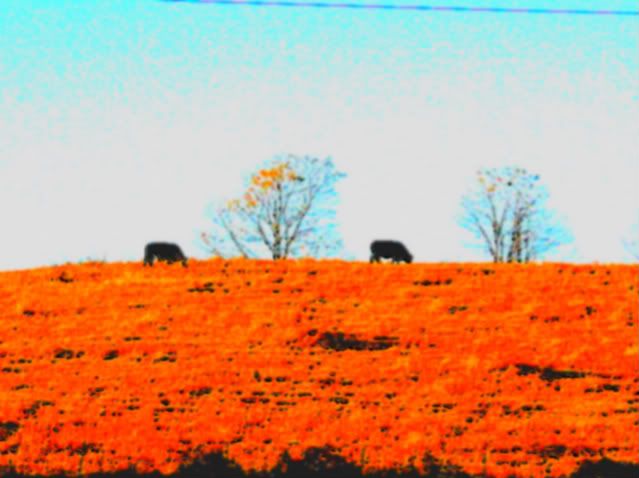 We go now to somewhere we haven't been in a while - to that huge collection of poetry, World Poetry, An Anthology of Verse From Antiquity To Our Time, compiled and edited by Katharine Washburn, John S. Major, and Clifton Fadiman.

Such a project this must have been, over 1,300 pages of poetry and notes.

No need to go all the way back to antiquity for the next three Siberian poems, poets unknown, from, most likely, the 17th or 18th century. All three were translated by Charles Simic.



The Sky Is Strewn With Stars

The sky is strewn with stars
And the wide meadow with sheep.
The sheep have no shepherd
Except for crazy Radoye
And he has fallen asleep.
His sister Janna wakes him:
Get up, crazy Radoye,
Your sheep have wandered off.
Let them, sister, let them.
The witches have feasted on me,
Mother carved my heart out,
Our aunt held the torch for her.


Brotherless Sisters

Two sisters who had no brother
Made one of silk to share,
of white silk and red.
For his waist they used barberry wood,
Black eyes, two precious stones.
For eyebrows sea leeches.
Tiny teeth a string of pearls.
They fed him sugar and honey sweet
And told him: now eat and then speak.


A Girl Threw An Apple to a Cloud

A girl threw an apple to a cloud,
And the cloud kept the apple.
The girl prayed to all the clouds:
Brother clouds, give me back my golden apple.
The guest have arrived:
My mother's brothers and my uncles.
Their horses are wild like mountain fairies.
When they grad the dust
The dust doesn't rise,
When they tread on water,
Their hooves don't get wet.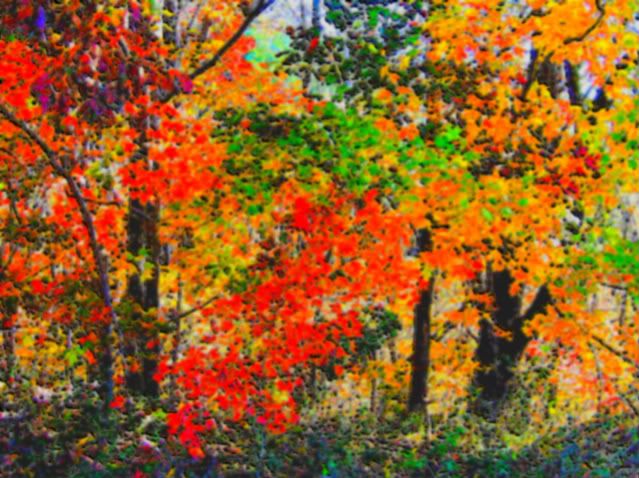 My next poem is by a new friend of "Here and Now," Richard Moorhead.

Richard was born in 1969, in Northumberland, England. He lives in Wales. His day-job involves writing rather dry-prose for other academics and policy wonks.



Trio

I. Piano

White lupins lace
iced notes

and oiled oak
yawning

with old graves
and kids

their hot cheeks flushed
from song


II. Savoyard Six Year Old

Minced garlic and
gruyere

off flowery
Riesling

Alpine spice
and you

just say, "smells like
donkey poo"


III. When you've got a face on

I have burnt
my bridge

across the
table

cracking jokes
that squib

notes dropped in oiled
puddles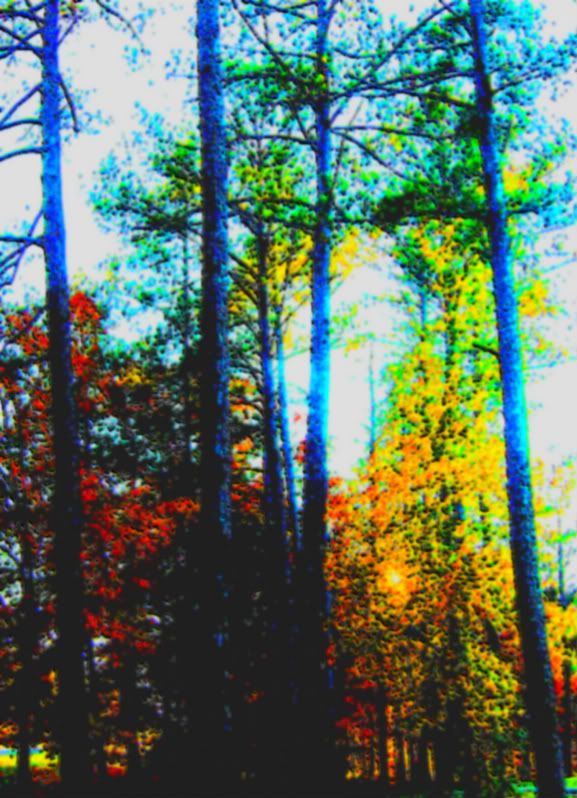 Next, I have two short poems by April Bernard from her book Psalms, published by W. W. Norton in 1993.

Bernard lives in New York City and Amherst, Massachusetts. Her first book of poems, Blackbird Bye Bye won the Walt Whitman Award of the Academy of American Poets.



Psalm of the Surprised

The world lay warm and sugared at waking,
as the head of a child leans back into a big hand, learning to float

So shall we now lean, back into the forgiveness of strangers,
the blue and red serapes moving bodiless past cafe railings

Warm sun plucks the hair of sheep and the skins of pigs
from our backs, leaving us clothed in dust motes
and their conveyances, beams

A pair of miniature women from across the river
arrived clutching portents in a bag they would not open

Wipe the salted, grateful, ignoble tear from the triangle of the eye;
finger the beads of hematite, tell the new words,
a prayer for every step hesitant across cobblestones
rounded and polished, slick with shine


Psalm of the Apartment-Dweller

Take the feet of those who march.
Take the hands of that clench.
Take the furthest thing from useful you can find and set it down:
This is where I live.
Thick bloody paint puddles between the floorboards.
Here once I entertained my family.
But the man ran off to sea, and my son fell ill
and wept until he was sent away by the people who came.
My daughter refuses to pray. When I force her to her knees
she holds her tiny red hands together and whispers:
"O pigeon, I will feed you with the crumbs form my table,
I will sing your praises to all men. I will hold a cracker
on my tongue and swiftly will you seize it." Selah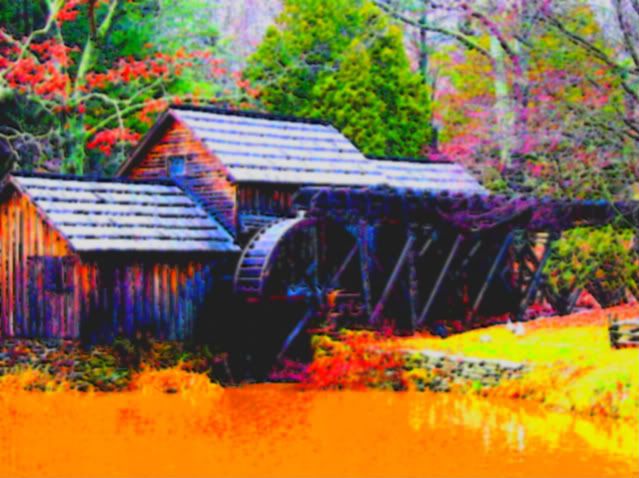 Having my morning coffee, letting my mind skip where it wants on Martin Luther King Day, the day before Barack Obama's inauguration, coming around to this.



thinking about mundane things on a beautiful Monday morning

i'm here at Borders

D's at Sears
trying to get satisfaction
for work paid for but not adequately done
on her car - she'll call for me to get her
after she gives up and surrenders
to the inevitable and admits she's screwed
and nobody,
not even Barack Obama and all his legions
are going to be able
to beat Sears down and get her money back

that's
just the way it is

had a call yesterday,
an inquiry about the money pit
we've been trying to sell for nearly six months now -
we've had lots of calls
about the place, most seeming to assume
we were interested in giving the place away,
but this one sounds promising, says
he's looking for a place for his mother
and may even have some money

MLK day -

reminds me of a friend from college days -
a flaming liberal he, me with a flame set a little bit lower,
good friends, had done a couple of marches together,
short main streets in little Texas towns
nobody heard of before or since, he a leader
with political ambitions, me mostly the follower type,
a believer, but not ready to do much about it unless
pushed -

he and i taking a bus to Austin (this was 1965, legal segregation
a thing of the recent past - people still trying to figure out
what it meant, still trying it on for fit, old habits dying hard
for both black and white)
crowded bus, two empty seats,
back seat where the colored used to sit,
a bench seat
and another seat closer to the front
next to a middle-aged black woman in a little Sunday hat
and coat - i, walking ahead, went all the way to the back,
expecting my friend to take the seat by the woman - instead
he tried to crowd in next to me, i pointed to the seat next to the woman
but he wouldn't move, determined to squeeze in beside me, make space
for one fit two, and i realized despite all the talk, he couldn't make himself
sit next to a black person so i gave him the back seat and moved
to the seat by the woman, nodding to her as i sat - she did not nod back, did not
acknowledge me at all as i struggled to take as little space as possible

it's probable the woman didn't see anything of what happened between
my friend and i, though in my embarrassment, i imagined she did,
making me fell small

true to the self-referential mindset of the oppressor class,
it was years before it came to me
that the drama was mine and none of her own

she'd surely been happier
to have the whole seat
to herself

a flock of morning doves
flies over,
soft soundless missiles,
heads and sharp beaks point the way,
wings spread,
white and grey breasts
exposed
against the quiet blue sky

D hasn't called yet

not ready, i guess, to give up the fight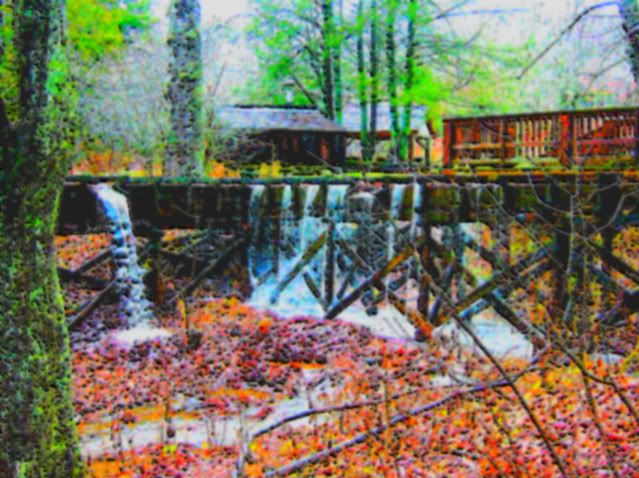 From the Spoon River Poetry Review - Winter/Spring 2007, I have two poems by John Guzlowski.

Guzlowski retired in 2007 from Eastern Illinois University, where he taught contemporary American literature and poetry writing. Born in a refugee camp in Germany after World War II, he came with his family to the United States in 1951. Much of his writing concerns his parents experiences in Nazi slave-labor camps during the war.



Grief

My mother cried for a week, first in the boxcars
then in the camps. Her friends said, "Tekla,
don't cry, the Germans will shoot you
and leave you in the field," but she couldn't stop.

Even when she had no more tears, she cried,
cried the way a dog will gulp for air
when it's choking on a stick or some bone
it's dug up in a garden and swallowed.

The woman in charge gave her a cold look
and knocked her down with her fist like a man,
and then told her if she didn't stop crying,
she would call the guard to stop her crying.

But my mother couldn't stop. The howling
was something loose in her nothing could stop.


Temptation in the Desert

If a German soldier comes to you
and asks you to shoot the man
next to you because the man
isn't even bones in his striped suit,

tell the soldier, "No, you're the devil,
and though you offer me the cities
of the world and all their soft women
and bread, I won't shoot this man
thought he is dead as I am dead.

We are brothers in death, and brothers
in death don't torment each other
no matter what the prize, no matter
that death is the only prize left."









Here's another new friend of "Here and Now," Leon JW,appearing this week for the first time.

Originally from the Maryland-DC area, Leon has been in Southern California for just a couple of years. He says it was the cold weather cold weather back east that drove him to the west coast.

He describes his writing experience as limited to technical manuals for computer users, working as a computer programmer/analyst for the federal government. He retired early after twenty-some years of service.



belief in you

your fragrance
punctuates a silence

we face each other
observing a far point
talk backwards
hesitant to go forward

vision is heathen
has no faith
i want to believe in you

believe in foreign answers
find myself in different eyes

marvel
vestiges of the sun cascade on your shoulders
bright enough to swallow shadows
i want to see a collage of radiant reasons

feel
a serrated blade open conception
pour back the liquid essence wafting dry winds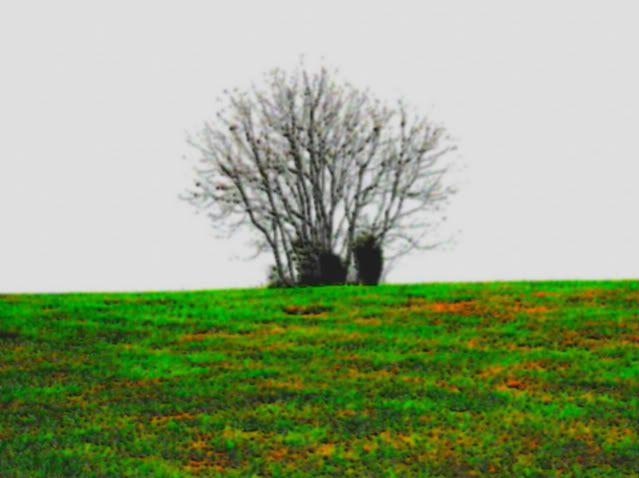 Andre Codrescu is a Romanian-born American poet, memoirist, journalist and editor. He is Professor of English at Louisiana State University and editor of the literary magazine, The Exquisite Corpse. He is also a regular commentator on National Public Radio's "All Things Considered."

This poem is from his book Belligerence, published by Coffee House Press in 1991.



Y Un Cancion Por E.

We are elements of design just now.
We can't decide between food or love.
This is such thick book I fear
it will take years to read.
Don't got it. Fresh out.
A week? Don't got that neither.
A day? An night? Too long.
An hour then? A minute?
OK, but you must hurry.
Close the book. Let's
Run. Jump over the fat Turk
scarfing up the van.
Put your face in mine,
roll up your skin in mine,
save space as well as time,
don't get tangled
in the tugboat lines,
they're there for other crimes.
Cut across fields,
streak through alleys, go
over the national defenses
of several small
nations. Like that.
And you who hold the soap bubble
between your chopsticks
over us like an umbrella
over two sick mammals
see that what quivers under
is merely animation
to throw into relief
what rages above,
cheek, eyes, lips, etc. Oh love.
Has watching hit a snag,
is everybody's watch
broke or in decline?
Quite fine thank you,
having a life.
I didn't say intriguing,
I said weird. And all.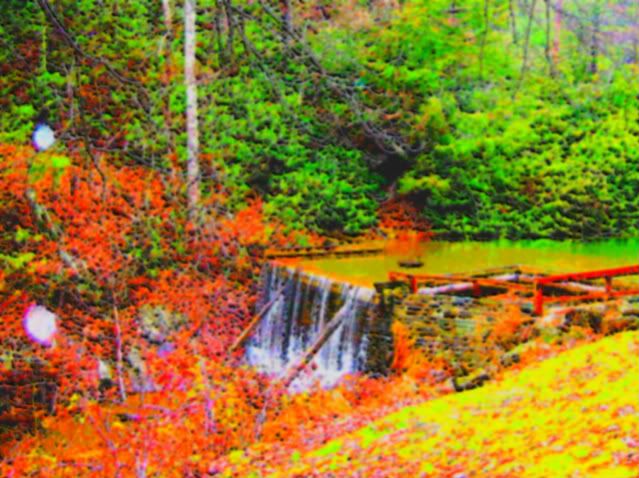 Here's a found poem, tweaked a bit at the end by me, from a story on the front page of the New York Times several days ago.



praise God from whom all blessings flow

(a found poem)

a man
on a motorbike
pulled alongside
her
asked
what seemed an ordinary question

"Are you going to school?"

then he pulled her burqa
from her head
and sprayed her face
with burning acid

17 years old
and bravely back in school
she says

"They want us to be stupid
things."

(New York Times, Front Page, January 14, 2009)

praise God...

in all his cruel and grotesque
forms

amen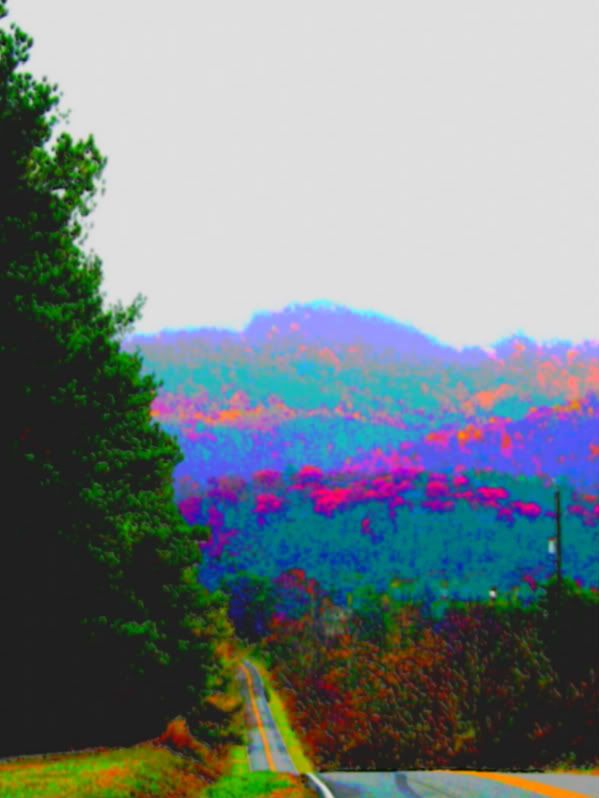 James Hutchings is a friend who's been with us a number of times. He's a 58-year-old truck driver who started writing poetry when he was in school, playing in garage bands and writing songs, a kind of natural progress to poetry, he says.



Quoudam

reflection of a reflection
that's what I have become
following in the footsteps
of he who I reflect

the first time I heard it
I couldn't accept the words
me like him I think not
we are not alike

he yells too much
takes a hard view of life
carries his load with no mewl
and cannot accept change

the strength of two men
hands huge and calloused
arms pumped to excess
hard as an anvils clang

this is not me I cry
I can see rainbow color
the beauty of earth
the tenderness of love

I wonder of things
feel the softness of woman
and children's laughter
hear the cacophonous of sound

how can I be him
clawing so hard against it
trying so much to be unlike
battering my heart to his

but it is true I know
but battle it no more
accepting is the way to peace
all I seek is that

carry the wisps of conversion
to the next level
and give to those that follow
this mirrored image.....









A defector from Communist Poland, Czeslaw Milosz was a poet, prose writer, translator and 1980 winner of the Nobel Prize for Literature. From 1961 to 1978 he was a professor of Slavic Languages and Literatures at the University of California, Berkeley.

Born in 1911, Milosz died back in his native Poland in 2004.

The next three poems are from the collection of his work, Provinces, Poems 1987-1991, published in 1991 by Ecco Press.



Blacksmith Shop

I liked the bellows operated by rope.
A hand or foot pedal - I don't remember which.
But that blowing, and the blazing of the fire!
And a piece of iron in the fire, held there by tongs,
Red, softened for the anvil,
Beaten with a hammer, bent into a horseshoe,
Thrown in a bucket of water, sizzle, steam.

And horses hitched to be shod,
Tossing their manes; and in the grass by the river
Plowshares, sledge runners, harrows waiting for repair

At the entrance, my bare feet on the dirt floor,
Here, gusts of heat; at my back, white clouds.
I stare and stare. It seems I was called for this:
To glorify things just because they are.


December 1

The vineyard country, russet, reddish, carmine-brown in this season.
A blue outline of hills above a fertile valley.
It's warm as long as the sun does not set, in the shade cold returns.
A strong sauna and then swimming in a pool surrounded by trees.
Dark redwoods, transparent pale-leaved birches.
In their delicate network, a sliver of the moon.
I describe this for I have learned to doubt philosophy
And the visible world is all that remains.


Good Night

No duties. I don't have to be profound.
I don't have to be artistically perfect.
Or sublime. Or edifying.
I just wander. I say: "You were running,
That's fine. It was the thing to do."
And now the music of the worlds transforms me.
My planet enters a different house.
Trees and lawns become more distinct.
Philosophies one after another go out.
Everything is lighter yet not less odd.
Sauces, wine vintages, dishes of meat.
We talk a little of district fairs,
Of travels in a covered wagon with a cloud of dust behind,
Of how rivers once were, what the scent of calamus is.
That's better than examining one's private dreams.
And meanwhile it has arrived. It's here, invisible.
Who can guess how it got here, everywhere.
Let others take care of it. Time for me to play hooky.
Buena notte. Ciao. Farewell.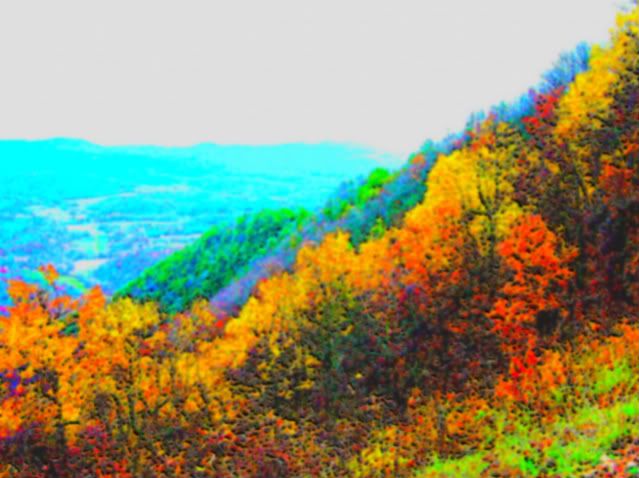 Here are three short poems by friend and frequent "Here and Now" contributor Dan Cuddy



Word In The Wind

is the wind dark, cold, hot, searing, bitter?

is it a blade that cuts the skin,
shaves it,
removes it from the bone,
the skin,
like shivers of wood
a pile of thin flakes moved
by the breath of a thing invisible?

the wind?

a word?
yes, a word.
that is the wind,
a word.



Sirens

sirens race highways
nights blink on and off
one image after the other

declarative sentences can't say
"may I?"
"I should"
but hyphenate disparate facts
the neon light's off and on
the red-lit skin on stage
and the red eyes of sorrow, fatigue, drink

but sirens wink
as they joke
in the party of the night
that arrests everything


Epiphany

Time
Flushed down the toilet

Oh, such a magnificent swirl
And we the detritus
In our little boats
The wind in our hair

To hell with the maw of hell
It is a swell ride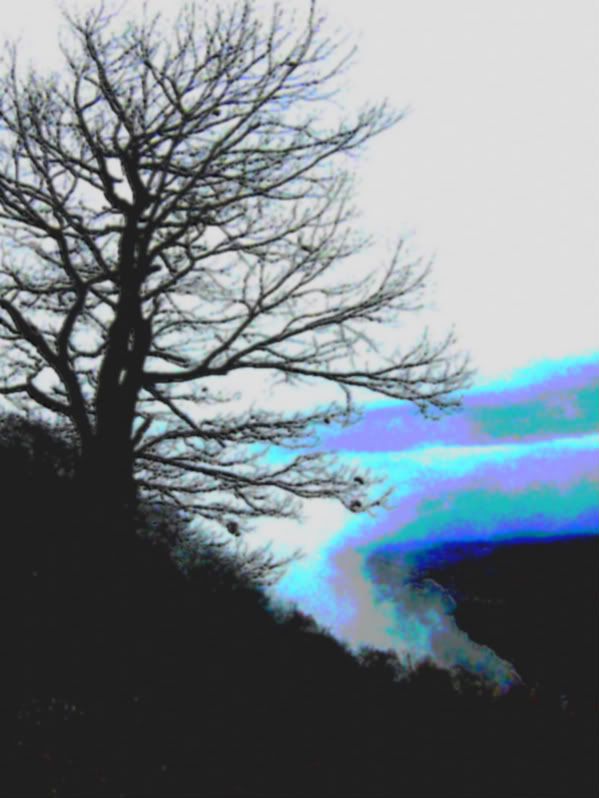 As a generally progressive Democrat, I've had few moments during my years as a voter of unalloyed excitement and hope, and every one of those few were short-lived.

1964, with its crushing defeat of Barry Goldwater and his reactionary radicalism and the excitement of the Great Society, turning to Viet Nam and the disaster of 1968; 1976, with the victory of Jimmy Carter, a decent man who seemed to understand the need to get past Richard Nixon and our racialized past, turning to hostage crises, a lousy economy and the victory of the Goldwater radicalism we thought was dead and buried; and finally, 1992, and another Southerner, young, a political genius who seemed capable of finding a new way to lead and set aside the past's divisions, turning to a sleazy sex scandal that demeaned the office and the nation.

High hopes dashed.

I have high hopes now with a new president who seems uniquely able to lift the nation, to return it to those days when we believed in ourselves and each other and our nation's prospects. As I look to the future, i am trying very hard to forget the past and its disappointments.

I've tried several times to put that in a poem. This, written two weeks ago, is as close as I've come.



suspension of disbelief

in the
Wall Street Journal
Peggy Noonan
writes of the need for
suspension
of disbelief at those times
when great events
promise a new and benign
beginning

in a great line
she says -
the audience knows
the two actors on stage
aren't really dead, but still believes
Romeo and Juliet are

to believe
two opposite and contrary things
at the same time
is sometimes seen as a symptom
of mental distress
when,
in fact it is something we do
all the time, with every movie we see,
with every book we read

so it is
with the grand events of next week

to be a part of the great moment...

to be fully in the great moment...

to give ourselves the gift of that great moment...

we must set aside
the realities of war and politics
and distress
of all the kinds that plague us

and see,
if only for one day,
the promise
and the
hope

allow
if only for one day
the dream
to exercise its wings
and fly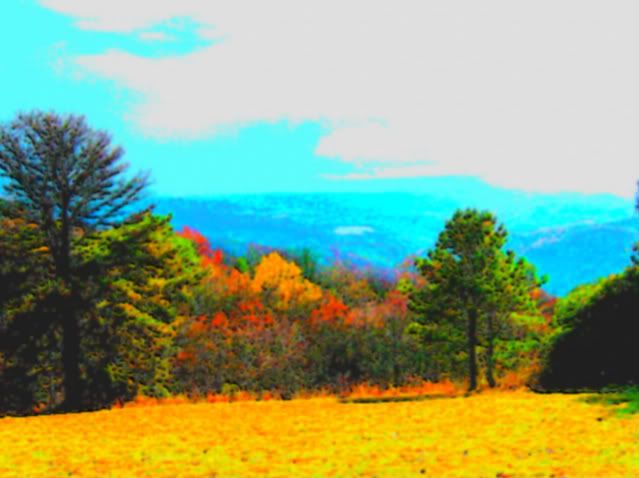 My next poem is by Ted Hughes from his book Birthday Letters, published in 1998 by Farrar Straus Giroux. Hughes, born in 1930, was Poet Laureate to Queen Elizabeth II and the author of numerous books of poetry, prose and translations.
He lived in Doven, England and died in 1998 of heart attack.

In 2003, he was portrayed by British actor Daniel Craig in Sylvia, a biographical film of his deceased wife Sylvia Plath.



Black Coat

I remember going out there,
the tide far out, the North Shore ice-wind
Cutting me back
To the quick of the blood - that outer-edge nostalgia,
The good feeling. My sole memory
Of my black overcoat. Padding the wet sandspit.
I was staring out to sea, I suppose.
Trying to feel thoroughly alone,
Simply myself, with sharp edges -
Me and the sea one big tabula rasa,
As if my returning footprints
Out of that scrim of gleam, that horizon-wide wipe,
Might be a whole new start.

My shoe-sole shapes
My only sign.
My minimal but satisfying discussion
With the sea.
Putting my remarks down, for the thin tongue
Of the sea to interpret. Inaudibly.
A therapy.
Instructions too complicated for me
At the moment, but stowed in my black box for later.
Like feeding a wild deer
With potato crisps
As you do in that snapshot where you exclaim
Back towards me and my camera.

So I had no idea I had stepped
Into the telescopic sights
Of the paparazzo sniper
Nested in your brown iris.
Perhaps you had no idea either.
So far off, half a mile maybe,
Looking towards me. Watching me
Pin the sea's edge down.
No idea
How the double image
Your eye's inbuilt double exposure
Which was the projection
Of your two-way heart's diplopic error.
The body of the ghost and me the blurred see-through
Came into single focus,
Sharp-edged, stark as a target,
Set up like a decoy
Against the freezing sea
From which your dead father had just crawled.

I did not feel
How, as your lenses tightened
He slid into me.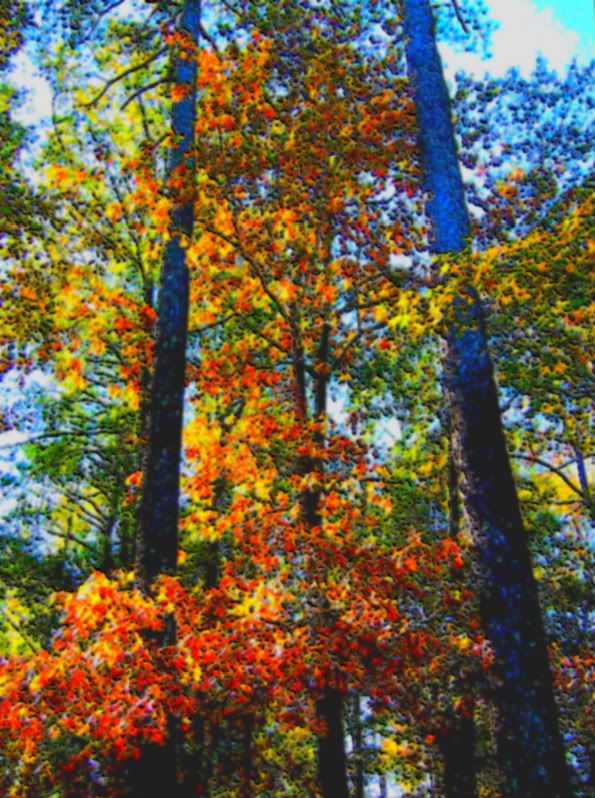 With encoouragement from my house mates at the Blueline's "House of 30," I continue to do my poem a day. I end this week's post with the poem I wrote on June 20th, an inaugural poem.



i celebrate today

i
celebrate today

i
celebrate the end of eight years of shame and dishonor -
but
not much

for i am an American
and care little for the past -
dead to us all
as it is

it is the future i want to get my hands on

i celebrate the future
today

i
celebrate my country
today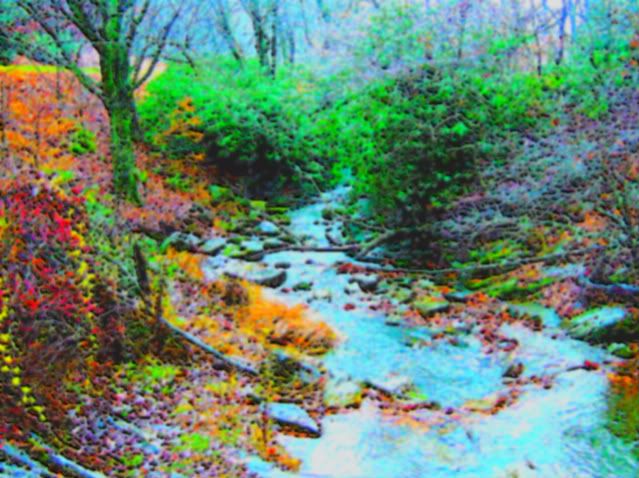 Claire Kageyama-Ramakrishman was born in Santa Monica and raised in Los Angeles. She received a B.A. in English from Loyola Marymount University in Los Angeles, earned an M.F.A. in poetry from the University of Virginia, then an M.A. in literature at the University of California and, finally, a Ph.D. in literature and creative writing at the University of Houston. She is a full-time instructor at Houston Community College-Central Campus.

The next two poems are from her book Shadow Mountain published by Four Way Books in 2008.



In Wyoming

my grandmother's arms
spin like an autumn
wheel. She juggles some
green-gold kumquats while
she waits to fry fish.

Rose rinses spiders
from Silurian
vertebrae and dusts
a fling spear she found
near the railroad tracks.

My great-grandfather
is naked beneath
his towel as he
runs after Tom with
an ax and bottle

of homemade rice wine.
The family rooster
cackles by the black
stove. It pecks the back
of my mother's socks,

and pustulant knees.
My grandfather steps
in with another
bootful of rainbows.
He takes the ax from

his father and grabs
the rooster by its
neck, hikes the hill for
his youngest daughter,
and hacks off its head.


The Denver Lady

I remember the Denver Lady well.
She sewed me
a cushion out of terry cloth
and autumn-colored yarn.

I remember her hair -
Damascus-steel bun,
her beauty
beneath her cage of bones.

I remember a blue spot on
her face, her wrinkled cheeks smoothed
when she smiled her
ginger-stained teeth.

She sang to me one night,
Go ne ne, go ne ne.
When she turned senile,
she still had lids,

lavender like mother-of-pearl.
The Denver Lady
is the woman standing
in the middle of Sawtelle

clutching a twisted maple stick,
a purple chrysanthemum
tucked in the waist
of her butterfly kimono.

She doesn't remember
the child I was.
She doesn't know
the woman I've become.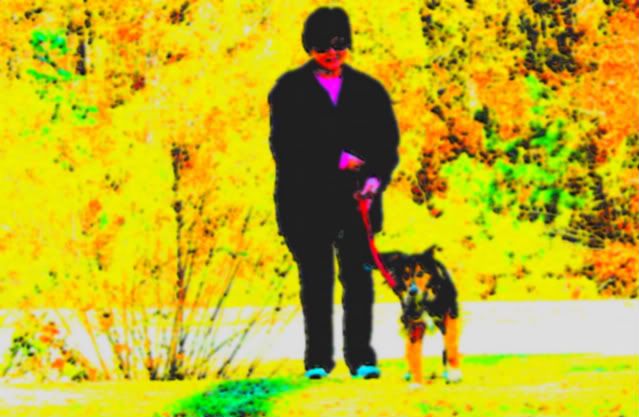 For every Saturday night, there's a Monday morning when the party's over and it's time to move on.

Time for a post-inaugural poem -



the morning after

well....

it's time to do the dishes
now

time to mop the tile
and vacuum all the confetti
out of the carpet

straighten the pictures
on the wall
and apologize to the neighbors
for all the noise

party's over
and like every other Monday
in our life
it's time to go back to work,
put aside
the party hats and horns

forgive Uncle Jake
for crying in his beer

climb into our Ford Fiesta
and make the commute,
as insanely ripe
with

cellphone-drivers,
putting-on-their-make-up-drivers,
LaMans-wannabe-drivers,
pissed-off-at-the-boss-and-the-rest-of-the-human-race-drivers,
sleepy-head-drivers,
besotted-with-love-drivers,
save-the-whales-drivers,
my-son-is-a-honor-student-at-Central-Elementary-drivers,
Jesus-saves-drivers,
at-the-first-national-bank-drivers,
down-with-Darwin-up-with-Jesus-drivers,
Jesus-was-a-fish-in-evolved-form-drivers,
why-am-i-here-drivers,
protected-by-Colt 45-drivers,
visualize-peace-drivers,
back-the-fuck-off-drivers,
it-may-be-a-heap-but-it's-paid-for-drivers,
we-are-all-one-drivers,
my-son-can-beat-up-your-honor-student-drivers,
God-protect-me-among-all-these-crazies-drivers

as ever
in this dodge'm home we call ours

so it's a new day
now

which is to say it's another day
now

in need of the best we can offer -

just like before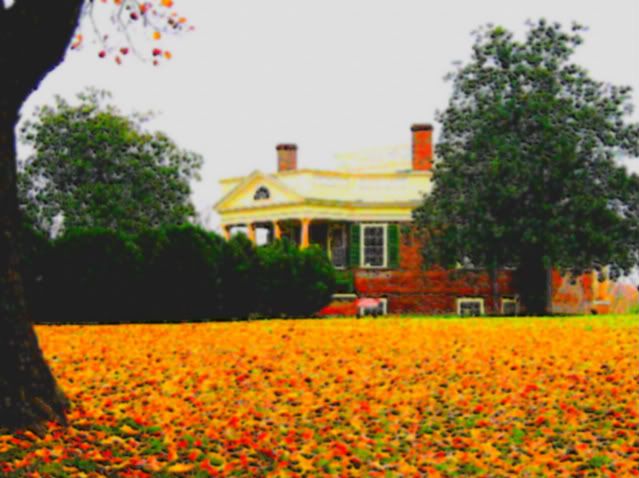 Next, I have two winter poems by Jane Kenyon, from her book, The Boat of Quiet Hours, published by Graywolf Press in 1986.

Kenyon was born in Anna Arbor and graduated from the University of Michigan. Her poems have appeared in numerous publications and she has published three books, From Room to Room, in 1978, Twenty Poems of Anna Akhmatova.

Born in 1947, Kenyon died in 1995.



Ice Storm

for the hemlocks and broad-leafed evergreens
a beautiful and precarious state of being...
Here in the suburbs of New Haven
nature, unrestrained, lops the weaker limbs
of shrubs and trees with a sense of aesthetics
that is practical and sinister...

I am a guest in this house.
On the bedside table Good Housekeeping, and
A Nietzsche Reader...The others are still asleep.
The most painful longing comes over me.
A longing not of the body...

It could be for beauty -
I mean what Keats was panting after,
for which I love and honor him;
it could be for the promises of God;
or for oblivion, nada; or some condition even more
extreme, which I intuit, but can't quite name.


Walking Alone in Later Winter

How long the water has lasted - like a Mahler
symphony, or an hour n the dentist's chair.
In the fields the grasses are matted
and gray, making me think of June, when hay
and vetch burgeon in the heat, and warm rain
swells the globed buds of the peony.

Ice on the pond breaks into huge planes. One
sticks like a barge gone awry at the neck
of the bridge...The reeds
and shrubby brush along the shore
gleam with ice that shatters when the breeze
moves them. From beyond the bog
the sound of water rushing over trees
felled by the zealous beavers,
who bring them crashing down...Sometimes
it seems they do it just for fun.

Those days of anger and remorse
come back to me; you fidgeting with your ring,
sliding it off, the jabbing it on again.

The wind is keen coming over the ice;
it carries the sound of breaking glass.
And the sun, bright but not warm,
has gone behind the hill. Chill, or the fear
of chill, sends me hurrying home.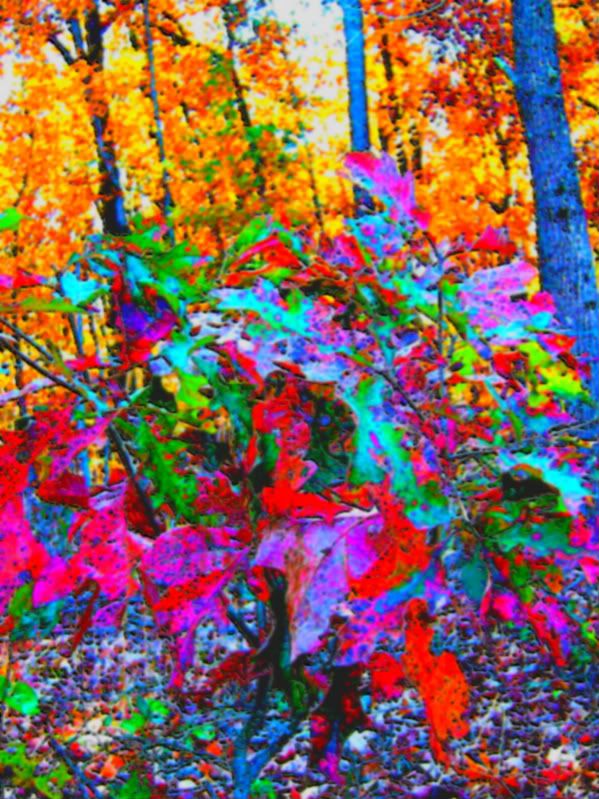 Next I have a couple of poems from a returning friend of "Here and Now," Joanna M. Weston.

Joanna has had poetry, reviews, and short stories published in anthologies and journals for twenty years. She has two middle-readers, The Willow Tree Girl and Those Blue Shoes, as well as a book of poetry, A Summer Father, published by Frontenac House of Calgary. All are in print.



Headstone

grain, pale as an old man's skin
moves in the sun
shifts dews of sweat
and folds closer
over shaft-lines
cut deep

his headstone stands
among tall grass
where the mine
bequeathed him
to a woman's tears
and time grew
over his bones


Early Flight

red-clothed people
shovel dust
every afternoon
into cargo planes
that take off at sunset

engines almost stall
at 3.32 a.m.
with the pilot
laughing, laughing
doors open
dust falls
goose-feather soft
into my sleep
onto my floors

I turn over
as mites sink
into my dreams

with morning
I spray lemon oil on furniture
sweep dust into a silver jug
add hot water, stir thoroughly
serve in willow-pattern cups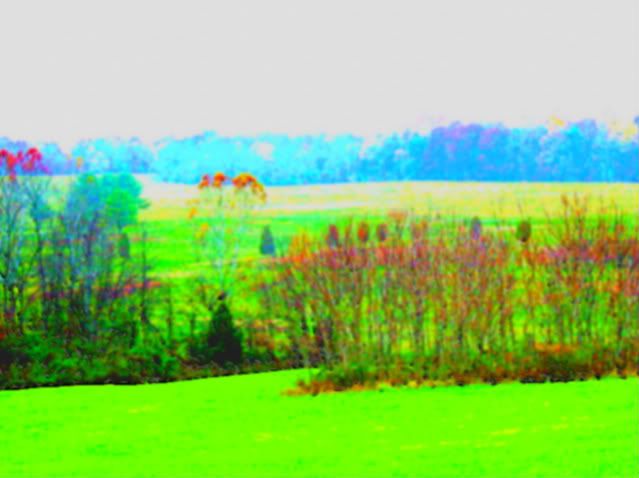 The next several poems are from Poetry for the Earth - A collection of poems from around the world that celebrate nature. The book was published by Fawcett Columbine in 1991.


The first poem is by Pat Lowther. Born in 1935, Lowther was murdered in 1975 at the age of 40. She was co-chair of The League of Canadian Poets at the time of her death. Her book A Stone Diary was published Posthumously.


Coast Range

Just north of town
the mountains start to talk
back-of-the-head buzz
of high stubbled meadows
minute flowers
moss gravel and clouds

They're not snobs, these mountains,
they don't speak Rosicrucian,
they sputter with
billygoat-bearded creeks
bumsliding down
to splat into the sea

they talk with the casual
tongues of water
rising in trees

They're so humble they'll let you
blast highways through them
baring their iron and granite
sunset-coloured bones
broken for miles

And nights when
clouds foam on a beach
of clear night sky,
those high slopes creak
in companionable sleep

Move through gray green
aurora of rain
to the bare fact:
The land is bare.

Even the curly opaque Pacific
forest, chilling you full awake
with wet branch-slaps,
is somehow bare
stainless as sunlight:

The land is what's left
after the failure
of every kind of metaphor.

The plainness of first things
trees
gravel
rocks
naive root atom
of philosophy's first molecule

The mountains reject nothing
but can crack
open your mind
just by being intractably there

Atom: that which can not
be reduced

You can gut them
blast them
to slag
the shapes they've made in the sky
cannot be reduced


The next poem is by Po Chu-I. Born in the year 772, Po died in 846. He was Governor of Hanchow and Soochow provinces until leaving that post due to ill health. After a period of recuperation, he became Governor of Ho-Nan, living in the capital Lo-Yung until his death.

His poem was translated by Arthur Waley.


Having Climbed to the Topmost Peak of the Incense-Burner Mountain

Up and up, the Incense-burner peak!
In my heart is stored what my eyes and ears perceived.
All the year - detained by official business;
Today at last I got a chance to go.
Grasping the creepers, I clung to dangerous rocks;
My hands and feet - weary from groping for hold.
There came with me three of four friends.
But two friends dared no go further.
At last we reached the topmost crest of the Peak;
My eyes were blinded, my soul rocked and reeled.
The chasm beneath me - ten thousand feet;
The ground I stood on, only a foot wide.
If you have hot exhausted the scope of seeing and hearing,
How can you realize the wideness of the world?
The waters of the River looked narrow as a ribbon,
P'en Castle smaller than a man's fist.
How it clings, the dust of the world's halter!
It chokes my limbs; I cannot shake it away.
Thinking of retirement, I heaved an envious sigh;
Then, with lowered head, came back to the Ant's Nest.


The last of my poems from this book is by W. S. Rendra. Born in 1935, Rendra is a widely-known and read Indonesian writer of poetry and nonfiction prose.


Twilight View

The wet twilight calms the burning forest.
Vampire bats descend from the dark grey skyk.
Smell of munitions in the air. Smell of corpses. and
horseshit.
A pack of wild dogs
eat hundreds and thousands of human bodies
the dead and the half dead.
And among the scorched trees of the forest
puddles of blood form into a pool.
Wide and calm. Ginger in colour.
Twenty angels come down from heaven
to purify those in their death throes
but on earth are ambushed by the giant vampires
and raped.
A vital breeze which travels gently on
moves away from the ringlet curls of the corpses
makes circles on the lake of blood
and impassions the lust of angels and bats.
Yes, my brothers.
I know this is a view which satisfies you
for you have worked so intently to create it.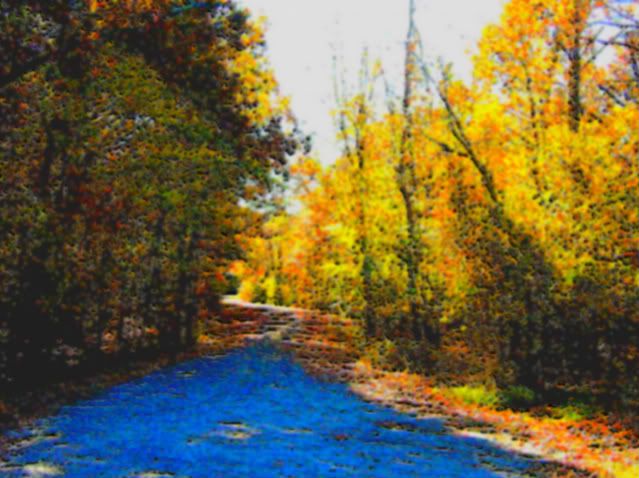 Animals have been in my life all my life, always a dog or two and usually at least one cat.

So I'm always ready to make a new friend.



it's early , still, in our relationship

smooth, soft fur, a banker-cat,
slick,
dressed
in charcoal gray,
yellow eyes, pink tongue,
and white needle teeth
ready to foreclose on any food
that wanders her way,
dead or soon-to-be dead
if mouse or lizard or
other scurrying thing

a street cat,
sly, shy,
she has come to accept me
as a reliable food source,
comes to my front porch when
she knows i'm around,
sits and waits for a handful
of kitty chow,
appreciates
my patronage but still won't
let me come too close -
i sat with her, about a foot and a half away,
for ten minutes this afternoon,
the closest she's let me,

we talked,
or rather i talked
while she munched the cat food
i brought out for her, she watched
while i talked, watched and munched,
listened?
i don't know, could be...

it's still early in our relationship,
but i think we have begun
to communicate

i think i'll call her
Mr. Potter
unless
gender identity issues
become a problem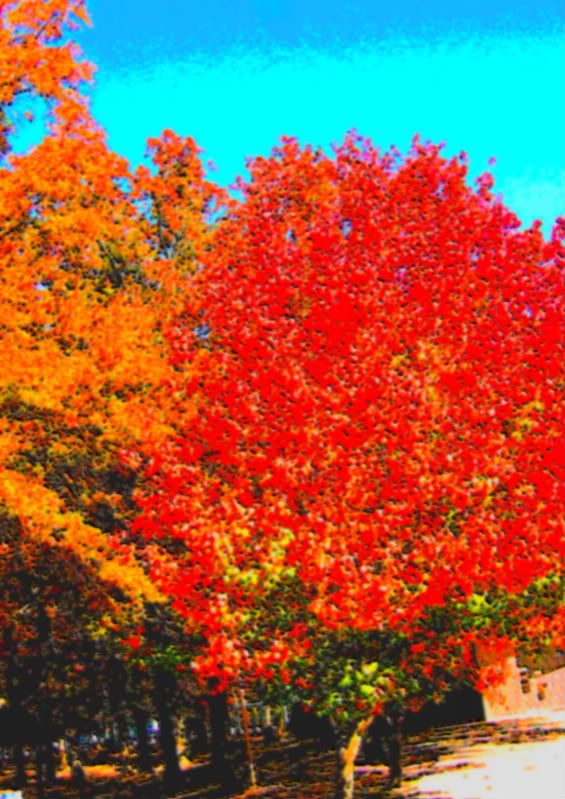 My next poem is by Deborah Digges from her book Rough Music, published in 1995 by Alfred A. Knopf.

Digges was born in Jefferson, Missouri, in 1950. She received degrees from the University of California and the University of Missouri, as well as an M.F.A from the Iowa Writers Workshop.

She is the author of four books of poetry in addition to Rough Music, winner of the Kingsley Tufts Prize, including her first book, Vesper Sparrows, which won the Delmore Schwartz Memorial Prize from New York University and most recently Trapeze. She has also written two memoirs, Fugitive Spring and The Stardust Lounge.

Digges received grants from the John Simon Guggenheim Foundation, the National Endowment for the Arts, and the Ingram Merrill Foundation and taught in the graduate writing divisions of New York, Boston, and Columbia Universities. She currently lives in Massachusetts, where she is a professor of English at Tufts University.



Late Summer

The wild late summer gardens
refuse to be led in chorus, and the sparrows,
those minor saints.
even Therese, little flower of Jesus,
will not answer to her name,
but gathers in her feathers anthills of dust like holy water,
as in a former life she gathered up her lice-infested skirts,
and wading into the Seine,
leveed a branch against the currents,
fished out the sacks full of drowned litters.
Now she carries the river with her in her drab brown wings,
carries the very codings of the weeds
in which she knelt,
and with a sugar spoon turned over the soil
for each small grave,
and lined the fledglings' holes with milkweed,
and laid the virus running through the earth.
There are those who save only the picture of the child smiling,
the summer tree.
Love doesn't change us.
Love remains the thing resisted,
a sky-colored glass the trapped bird bloodies.
Maybe Therese, following her calling,
wished the mockingbird silence in the convent orchards,
and all the warblers locked inside its song.
Maybe she dreamed her hands floating her own sputum-stained bile-
stinking pillow over
her coughing sisters' faces, cell by cell,
as she sang to them in tongues and bone
and the many stone tongues of her sex,
her voice a buzz above their struggling like bees
drowning in honey,
sang them under what she herself so longed for,
weight of the earth, a baptismal dark.
Mercy's at best approximate,
like the first week of blindness
before the other senses' stunned quartet have learned to translate
inside the skull's black paradise
some recovery of touch, this odor of apples, sea-wind
hearth-fire, this prophecy
of rain or danger,
this autumn or spring dryness in the leaves.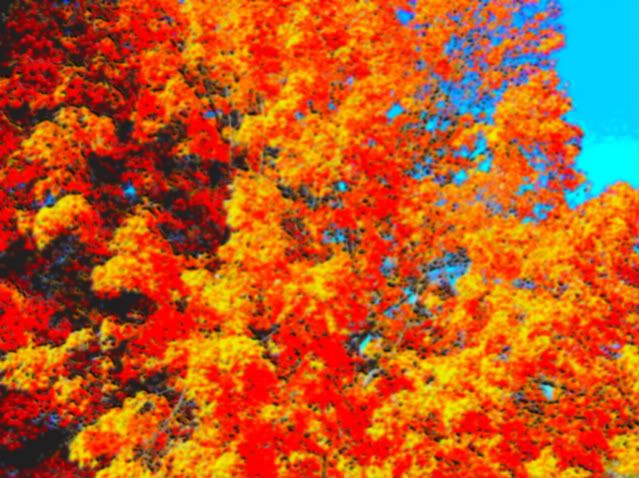 Now here's a poem fromMargaret Barrett Mayberry one of our San Antonio friends.

Margaret was born 1932 in London. She married a British medical student and is now widowed. She lived in various countries before and after marriage. She has two adult sons and four grandchildren. She's lived in San Antonio for over 35 very busy years and has done a variety of things but none related to poetry until recently. She has an MA in Clinical Psychology from St. Mary's University in San Antonio and an MA in Environmental. Mgt. (Urban Studies) from the University of Texas at San Antonio. She's been on the city council of Hill Country Village (an incorporated village within the geographic limits of San Antonio) for 20 years, as well as long time involvement with the Animal Defense League board and various other charities. She says she wanted to write poetry every since she was a child but never seemed to have time for it until now.



Moondust

Moondust or Stardust, aren't they the same,
Ash from a comet by another name,
Left on the moon many eons ago,
Orange gold in color and soft as snow.

It's a trail of crystal from a shooting star,
How you interpret it depends who you are,
They say that moondust tastes pretty good,
If the moon's made of cheese, I suppose it would.

However, I don't think I'll stay to dine,
As they tell me it also smells of carbine,
Or was it gunpowder, NASA couldn't tell,
Since when back on earth it had lost its smell.

I read that it's carried on winds from the sun,
No wonder it reeks as though fired from a gun,
Clings to astronauts' boots and is there to stay,
But I'd rather think of it in some other way.

There's romance and magic in each comet's tail,
For its full of diamonds, not just rocks and shale,
And when it slows down, precious gems in tow,
It's the colorful arc of a dazzling rainbow.

Fairies and witches ride the tail's fiery thrust,
They weave their spells in the star and moon dust,
Don't talk to me of chemical elements,
My version of moondust makes far more sense.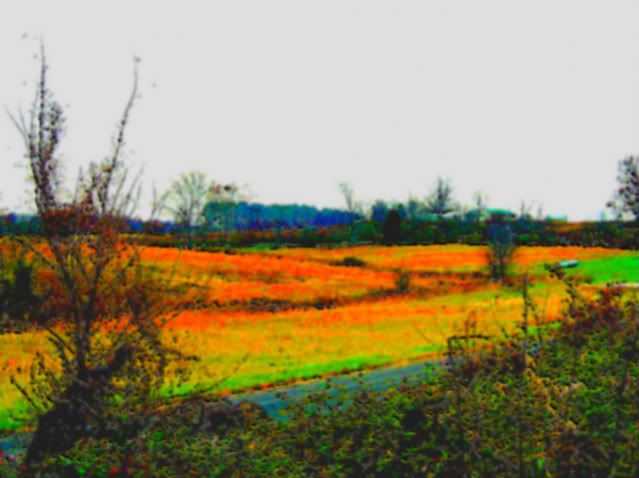 Next, I have two short poems from soldier-poet Wilfred Owen. Only four of Owen's war poems were published before he was killed a week before the Armistice that ended WWI in November, 1918. In his poems, Owen proves again and again that no one can write an antiwar poem better than a soldier who's fought one.

The poems are from The Poems of Wilfred Owen published by Wordsworth Classics in 1994.



Arms and the Boy

Let the boy try along this bayonet-blade
How cold steel is, and keen with hunger of blood;
Blue with all malice, like a madman's flash;
And thinly drawn with famishing for flesh.

Lend him to stroke these blind, blunt bullet-heads
Which long to nuzzle in the hearts of lads,
Or give him cartridges of fine zinc teeth,
Sharp with the sharpness of grief and death.

For his teeth seem for laughing round an apple.
There lurk no claws behind his fingers supple;
And God will grow no talons at his heels,
Nor antler through the thickness of his curls.


The Send-Off

Down the close, darkening lanes they sang their way
To the siding-shed.
And lined the train with faces grimly gay.

Their breasts were stuck all white with wreath and spray
As men's are, dead.

Dull porters watched them, and a casual tramp
Stood staring hard,
Sorry to miss them from the upland camp.
Then, unmoved, signals nodded, and a lamp
Winked to the guard.

So secretly, like wrongs hushed-up, they went.
They were not ours:
We never heard to which front these were sent.

Nor there if they yet mock what women meant
Who gave them flowers.

Shall they return to beatings of great bells
In wild train-loads?
A few, a few, too few for drums and yells,
May creep back, silent, to village wells
Up half-known roads.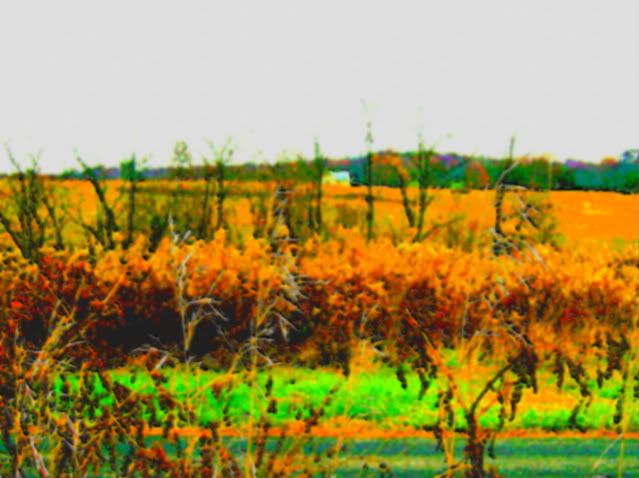 I was cranky as I wrote this some several days ago. As I add to it now, my cranky indicator is somewhere off the charts.

Notice though, that I am keeping some faith, writing this with an assumption that, at some point, last week's blog did/will, finally, get posted.



cranky

i am a person
who keeps promises

i am a person
who keeps to a schedule

i am a person
who is always early
because i hate being late

and today i am
off-schedule

today
i am nearly a full day
late
in posting my blog,
lost as it is
in the bowls of my host,
the help center of which is
apparently taking the month off

i can't fix it myself
and i can't get the people
i'm paying to help me
help me

i can't even say a pox on you ipowerweb,
stomp out the door and find another host,
because

first, there is no human being to say a pox on you to

second, there is no door to stomp out of

and, third, i can't go to another host because the prospect
of moving everything strains the capacities of my non-technical
non-teckie, 20th century mind to even imagine

most of all
i'm a person who hates
more than anything else in the world
feeling
helpless

it makes me very
cranky

like now


Since you're reading this now, obviously things turned out well in the end. It just took too damn long to get to the end.)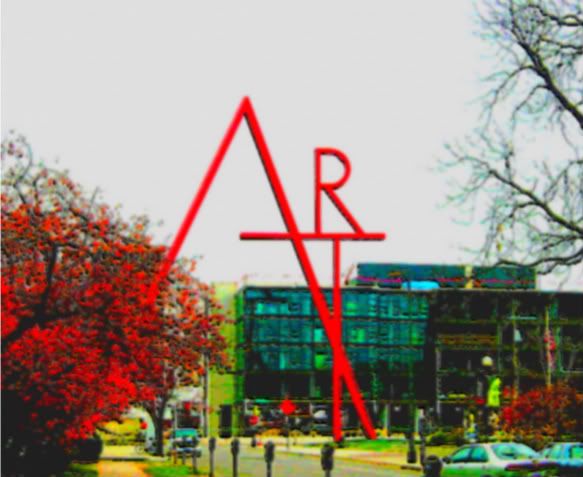 Well, here we go again, Walt Whitman, from Leaves of Grass. It is so hard to stop, with Whitman, once started.



from The Sleepers

6
Now what my mother told em one day as we sat at dinner together,
Of when she was a nearly grown girl living home with her parents on
the old homestead

A red squaw came one breakfast-time to the old homestead,
On her back she carried a bundle of rushes for rush-bottoming chairs,
Her hair, straight, shiny, coarse, black, profuse, half-envelop'd her
face
Here step was free and elastic, and her voice sounded exquisitely as
she spoke.

My mother look'd in delight and amazement at the stranger,
She look'd at the freshness of her tall-borne face and full and pliant
limbs,
The more she look'd upon her she loved her,
Never before had she seen such wonderful beauty and purity,
She made her sit on a bench by the jamb of the fireplace, she cook'd
food for her,
She had no work to give her, bet she gave her remembrance and
fondness.

The red squaw staid all the forenoon, and toward the middle of the
afternoon she went away,
O my mother was loth to have her go away,
All the week she thought of her, she watch'd for her many a month,
She rememberd her many a winter and many a summer,
But the red squaw never came nor was heard of there again.

7
A show of the summer softness - a contact of something unseen - an
amour of the light and air,
I am jealous and overwhelm'd with friendliness,
And will go gallivant with light and air myself

O love and summer, you are in the dreams and in me,
Autumn and winter are in the dreams, the farmer goes with his
thrift,
The droves and crops increase, the barns are well-fil'd.

Elements merge in the night, ships make tacks in the drams,
The sailor sails, the exile returns home,
The fugitive returns and unharm'd, the immigrant is back beyond months
and years,
The poor Irishman lives in the simple house of his childhood with
well-known neighbors and faces,
They warmly welcome him, he is barefoot again, he forgets he is well
off,
The Dutchman voyages home, and the Scotchman and Welshman
voyage home, and the native of the Mediterranean voyage
home,
To every port of England, France, Spain, enter well-fill'd ships,
The Swiss foots it toward his hills, the Prussian goes his way, the
Hungarian his way, and the Pole his way,
The Swiss returns and the Dane and Norwegian return.

The homeward bound and the outward bound,
The beautiful lost swimmer, the ennuye, the onanist, the female that
loves unrequited, the money-maker,
The actor and actress, those through with their parts and those wait-
ing to commence,
The affectionate boy, the husband and wife, the voter, the nominee
that is chosen and the nominee that has fail'd,
The great already known and the great anytime after today,
The stammerer, the sick, the perfect-form'd, the homely,
The criminal that stood in the box, the judge that sat and sentenced,
him, the fluent lawyers, the jury, the audience,
The laugher and weeper, the dancer, the midnight widow, the red
squaw,
The consumptive, the erysipalite, the idiot, he that is wrong'd,
the antipodes, and every one between this and them in the dark,
I swear they are averaged now - one is no better than the other,
The night and sleep-have liken'd them and restored them.

I swear they are all beautiful,
Every one that sleeps is beautiful, every thing in the dim light is
beautiful,
The wildest and bloodiest is over, and all is piece.

Peace is always beautiful,
The myth of heaven indicates peace and night.

The myth of heaven indicates the soul,
The soul is always beautiful, it appears more or it appears less, it
comes or it lags behind,
It comes from its embower'd garden and looks pleasantly on itself and
encloses the world,
Perfect and clean, the genitals previously jetting, and perfect and
clean the womb cohering,
The head well-grown proportion'd and plumb, and the bowels and
joints proportion'd and plumb.

The soul is always beautiful,
The universe is duly in order, every thing in its place,
What has arrived is in its place and what waits shall be in its place,
The twisted skull waits, the watery or rotten blood waits,
The child of the glutton or venerealee waits long, and the child of
the drunkard waits long, and the drunkard himself waits long,
The sleepers that lived and died wait, the far advanced are to go on
in their turns, and the far behind are to come on in their
turns,
The diverse shall be no less diverse, but they shall flow and unite -
they unite now.

8
The sleepers are very beautiful as they lie unclothed.
they flow hand in hand over the whole earth form east to west as
they lie unclothed,
The Asiatic and African are hand in hand, the European and Ameri-
can are hand in hand,
Learn'd and unlearn'd are hand in hand, and male and female are
hand in hand,
The bare arm of the girl crosses the bare breast of her lover, they
press close without lust, his lips press her neck,
The father holds his grown or ungrown son in his arms with measure-
less love, and the son holds the father in his arms with meas-
ureless love,
The white hair of the mother shines on the white wrist of the
daughter

The breath of the boy goes with the breath of the man, friend is in-
armed by friend.
The scholar kisses the teacher and the teacher kisses the scholar, the
wrong'd is made right,
The call of the slave is one with the master's call and the master
salutes the slave,
The felon steps forth from the prison, the insane become sane, the
suffering of sick persons is reliev'd,
The sweating and fevers stop, the throat that was unsound is sound,
the lungs of the consumptive are resumed, the poor distress'd
head is free,
The joints of the rheumatic move as smoothly as ever, and smoother
than ever,
Stiflings and passages open, the paralyzed become supple,
They swell'd and convuls'd and congested awake to themselves in
condition,
They pass the invigoration of the night and the chemistry of the
night, and awake.

I too pass from the night,
I stay a while away O night, but I return to you again and love you.


Why should I be afraid to trust myself to you?
I am not afraid, I have been well brought forward by you,
I love the rich running day, but I do not desert her in whom I lay so
long.
I know not how I came of you and I know not where I go with you,
but I know I came well and shall go well.

I will stop on a time with the night, and rise betimes,
I will duly pass the day O my mother, and duly return to you.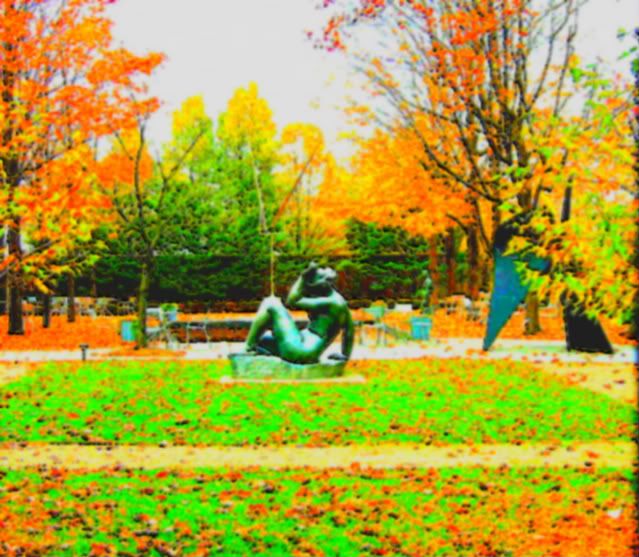 Next, I have three short poems from my friend Francina.

Francina was born in 1947 and, until she was 13, lived on the river with cargo vessels visiting Belgium, France, The Netherlands, Germany and Switzerland. She says she has called many places home, including living in the United States for twelve years before moving back to The Netherlands ten years ago. She has traveled to North Africa, Thailand, the Caribbean as well as most of the countries of Europe.

She says her interest in poetry started in 1990 when she became a member of the Wallace Stevens Society and developed a fondness for Japanese and Chinese poetry.



Whispers

Shadows in the wind,
whispers, voices of the past
from those never to return;

satin nights with neon moon,
lover's lust for love,

travelers on the road;
in search of a truth
purer than their own.


The Tree

The storm has passed,
now mist trails the dawn,
in the stillness of the creek
the reflection of a tree;
leafless, accepting
its branches were shaken.


No More Reasons

No more reasons left to write,
the pen lies useless on the desk.
to gather dust instead of words.

Why expose in black and white,
there is nothing left to be said,
for silence itself has no chords.

No song sings in a soul
bereft of its whole.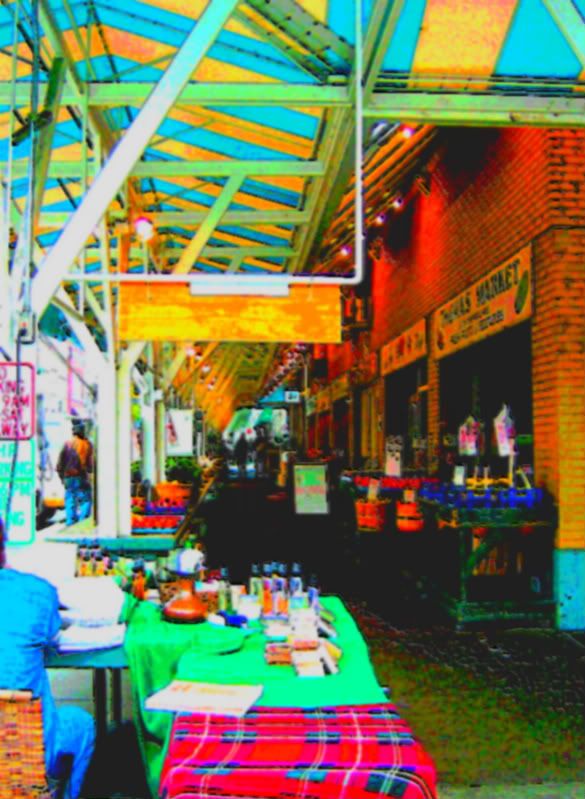 From Whitman who was always in the light, now to Charles Bukowski who could always find the dark (sweetened usually with humor). The next two poems are from the book The Flash of Lightning Behind the Mountain.



the night Richard Nixon shook my hand

I was up there on the platform,
ready to begin when
up walked Richard Nixon
(or his double)
with that familiar
glazed smile on his face.
he approached me, reached out and
before I could react he
shook my hand.
what is he doing? I thought.
I was about to give him a verbal
dressing down
but before I could do so
he suddenly faded away
and all I could see where the
lights shining in my eyes and
the audience waiting down
there.

my hand was shaking as
I reached out and poured myself
a glass of vodka from the pitcher.

I must be having this poetry reading
in hell, I though.

it was hell: I drained the glass
but the contents somehow had turned into
water.

I began to read the first poem:
"I wandered lonely as a cloud."

Wordsworth!


throwing away the alarm clock

my father always said, "early to bed and
early to rise makes a man healthy, wealthy
and wise."

it was lights out at 8 p.m. in our house
and we were up at dawn to the smell of
coffee, frying bacon and scrambled
eggs.

my father followed this general routine
for a lifetime and died young, broke,
and, I think, not too
wise.

taking note, I rejected his advice and it
became, for me, late to bed and late
to rise.

now, I'm not saying that I've conquered
the world but I've avoided
numberless early traffic jams, bypassed some
common pitfalls
and have met some strange, wonderful
people

one of whom
was
myself - someone my father
never
knew.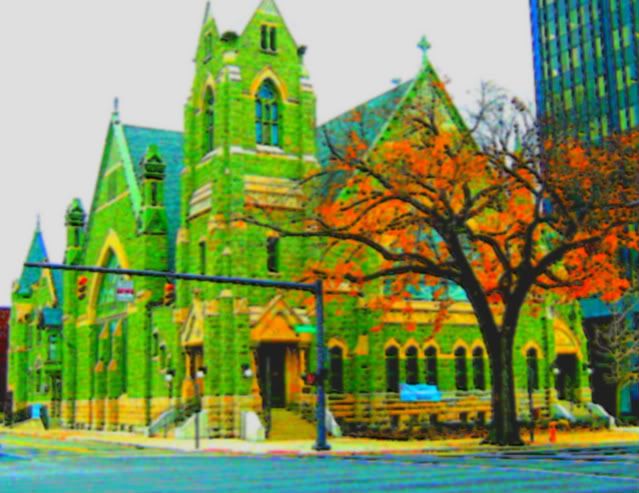 Some days just don't seem to want to start.



ennui

always liked that
word

sounds like some
rare
African antelope
or anteater
from South America
or maybe a bird
high in the trees
on some small South Pacific
island, crying
ennui...
ennui...
ennui...

maybe i caught it
from the birds

12 hours sleep
last night
and another hour
already this afternoon
and i feel like i ought to go
back to bed right now

the sun seems dimmed,
sound smothered
as if through a thick wool blanket,
brain like a blind dog
in the fog,
all sharpness
dulled,
all passion
banked,
curiosity
buried in a burlap bag
on a dull plain
under
suburban crab grass

i
think
i'll quit this poem

my fingers
are tired of typing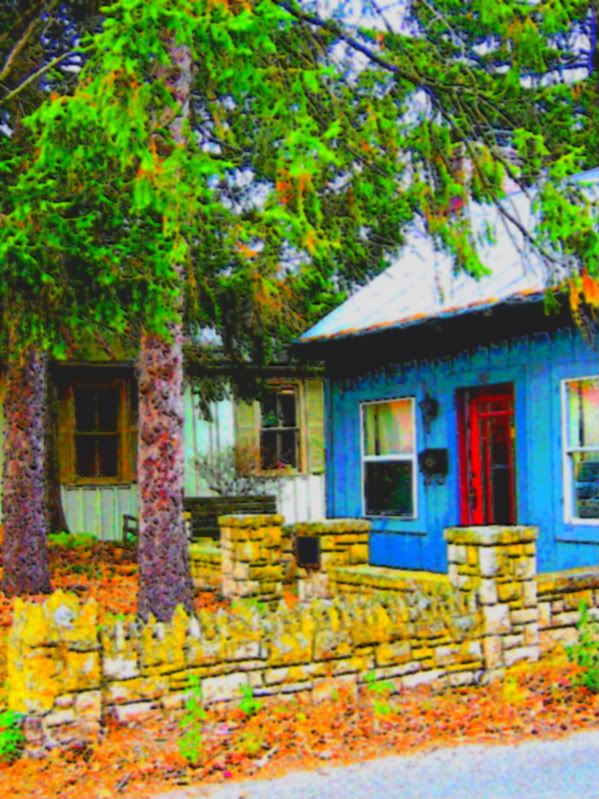 Next I have several poems from the The KGB Bar Book of Poems, taken from poets who read at the KGB Bar in New York's East Village. The book was published by HarperCollins in 2000.


The first poem is by Thomas Lux who read at KGB in December 1997. Lux was born i Massachusetts in 1946. He teaches at Sarah Lawrence College and has received fellowships from the Guggenheim Foundation and the National Endowment for the Arts.


Plague Victims Catapulted Over Walls Into Besieged City

Early germ
warfare. The dead
hurled this way like wheels
in the sky. Look: there goes
Larry the Shoemaker, barefoot, over the wall,
and Mary Sausage Stuffer, see how she flies,
and the Hatter twins, both at once, soar
over the parapet, little Tommy's elbow bent
as if in salute,
and his sister, Mathilde, she follows him,
arms outstretched, through the air,
just as she did
on earth.


Next a poem from the book by Mary Jo Bang who read at KGB in March 1997. She was born in Missouri in 1946 and was educated at Northwestern University, Northminster University in London and Columbia University.


It Says, I Did So

A palid is formed on yellow block and black,
the nattered weave , an avenue at dawn or dusk.
It gets writ: I did so

love you. As if a grid of windows treaded night, as
into darkness - too easy, demon - too vague.
Into absorption . The eyes against themselves.

Shrunken sphere where this is twin to there.
You let me. Dream last night: a woman and a dress
that's not her own. A man beside a lamp. What

is he? As in life, the silent telephone,
its petty catalogue of equally improbables,
a wave of names each resting on the barren beige
of that dirt reduced to dust. Such violence.
Look at this, the scalloped edge cannot escape its rote.
On and on like this little wisdoms neck to neck.
Witness the kiss of interlocking stitch.
These are not artificial tears.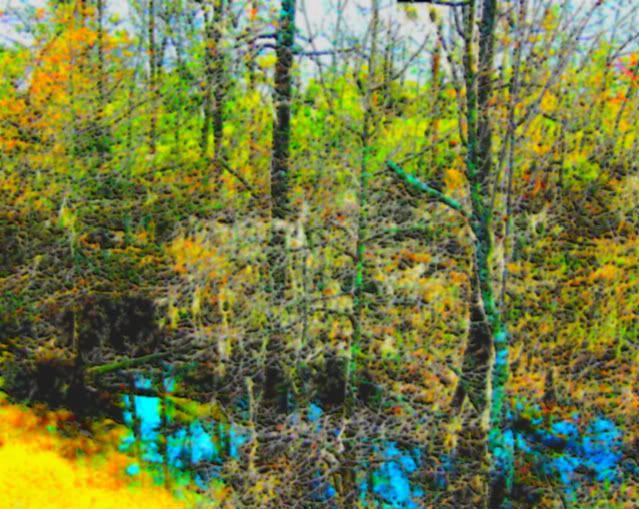 Here's a poem to close out this double issue, a poem to bring the curtain down until next week.



from where i sit

from
where i sit
i can see past
a small grove of
winter-bare red oak
to Interstate-10, east & west
routes, the one to Houston
and, though Houston, Louisiana
and points east and north beyond

the other route, followed westerly
600 miles through hill country
& high desert to El Paso,
and 4 states beyond,
the orange setting sun
reflected
on Pacific waters

most of
the people i see passing
are not going so far,
most know
the furthest you travel
in any direction
the closer you get to home,
so why not just stay
there,
untraveled
but satisfied,
right where you and your life
belong

for
myself
i don't know that i've ever
been at home
so i'm always pulled
between
leave and stay

today,
under a cold, overcast sky
i think i want to
stay

tomorrow...

that's why
we have night and day,
at night a curtain that comes
down
between old and new,
a sign to us as it rises every morning,
that new things are possible

after all, what use a curtain if nothing
changes
between acts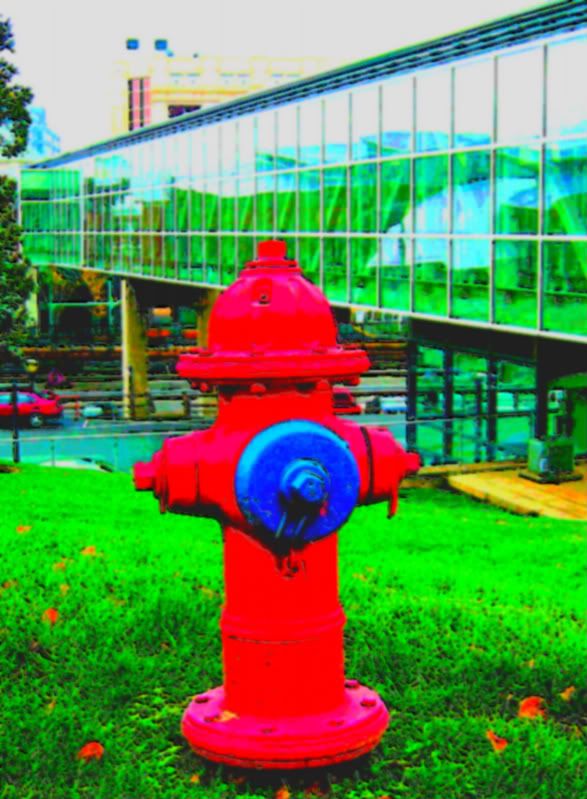 So that's it for the fourth and fifth weeks of January.

I would like to do a little close-out on 2008 before we get too far into 2009. In 2008, we had nearly 22,000 visits to "Here and Now," with nearly 200,000 hits. Don't know for sure what that means, but suspect all those zeros must be good.

(Sorry, but, at heart, I am a data and numbers kind of guy.)

Until next week - all the material presented in this blog remains the property of its creators. The blog itself was produced by and is the property of me...allen itz.