Winter Settles In
Friday, December 12, 2008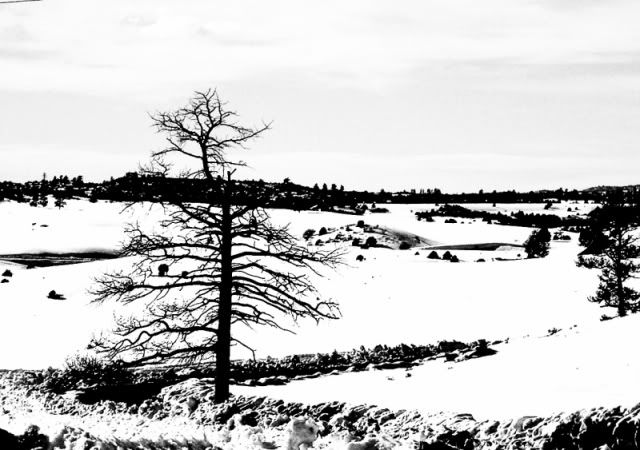 III.12.2.





Winter has indeed settled in in a good part of the world. Here, winter hardly ever "settles in." Instead, we get glancing blows as it passes, like last night when a roaring norther pushed through, bringing the temperatures down to mid-thirties by dawn. Around here that's low enough to have everyone bundled up in parkas this morning like they were heading out for a hike through Anchorage, Alaska.

By the end of the week, it will be back in the high fifties at night and near eighty at midday.

That is our winter experience here in south central Texas.

Our "Here and Now" experience this week includes the following:

From our friends

Alex Stolis
Margaret Barrett Mayberry
Mick Moss
Laurel Lamperd

From my library

William D. Barney
William Heyen
Mary Jo Salter
Natasha Trethewey
Gavin Moses
Nancy Mercado
Luci Tapahonso
Lawson Fusao Inada
Bill Roberts
Wallace McRae

And me.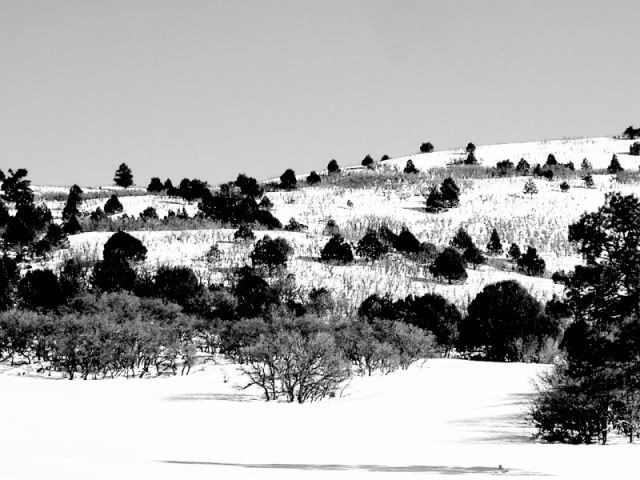 My first two poems this week are by William D. Barney from his book A Cowtown Chronicle, published by Browder Springs Books of Dallas in 1999.

Born in 1916, Barney was a lifelong resident of Fort Worth, Texas. He was a retired postal worker and poet, eventually publishing eight collections of poetry as well as a memoir. His work also appeared in numerous anthologies. He was a former Texas Poet Laureate and was presented with the Robert Frost Memorial Award by Frost himself.

He continued as a poet, bird watcher and naturalist until his death in 2001.



Mr. Harold Taft

Mr. Harold Taft, a gentleman of graphics and gauges,
does not live by the map on which he has carefully
plotted
the current weather offensive. Nor even by that
clockwise-circling
Cyclopean eye in its frenzy rolling,
which seeks out oncoming barrages. Not even by
his bones, attuned as they are to the encroaching
of seasons and odd circumstance. Modest
and cheerful as he is, having been schooled in
humility
on a grandiose scale (his subject violently objects
to analysis, only reluctantly yields
piecemeal particulars), he lives
by accumulating data, much as they say
a raindrop is saved up, accomplished, a bit
of moisture here, a piece of vapor there
until a respectable concentration has been
gathered.
He has a touch of the uncanny in him:
reading the rhythms of the air, taking
temperatures
much like a wife who tests her fertility,
he dares to say whether the welkin
will bring forth. His is a fatherly concern,
peering out anxiously into the void
to say whether ominous red patches have that
hook
by which folks are caught in tumultuous turns.

Mr. Harold Taft has, of course,
a love affair with the elements,
wishes it to be understood, notwithstanding,
that no matter how accurately he foretells
or for that matter how badly he misses,
he is not responsible for whatever happens.
No, strictly speaking, his is a calculation
of ambiguous factors at work on partially-known
quanta,
not immutable law though very good likelihood.
No one, so far as is known,has ever ascribed
calamity
to an Act of Harold Taft. This enables him
to remain cheerful, happy among charts and dials
and the partly predictable perchance of weather.

Nor let it be said the fact is forgotten:
Mr. Taft also plays, for our delectation,
a wind instrument.


A Rose in Winter

We can always tell when it comes;
there where the two forks of the river join
below the bluff, a great white billow
rises.

Floating storms of condensing steam,
escape from the power plant.
Winter puts on one of its softer
guises.

Petals of vapor puffed up at the edge
of our town, a smoke that says
somewhere a raging fire must be
consuming.

But all I can think of in the swirl
in an old haunting, slow chorale
in a Christmas key: Lo, How a Rose
E'er blooming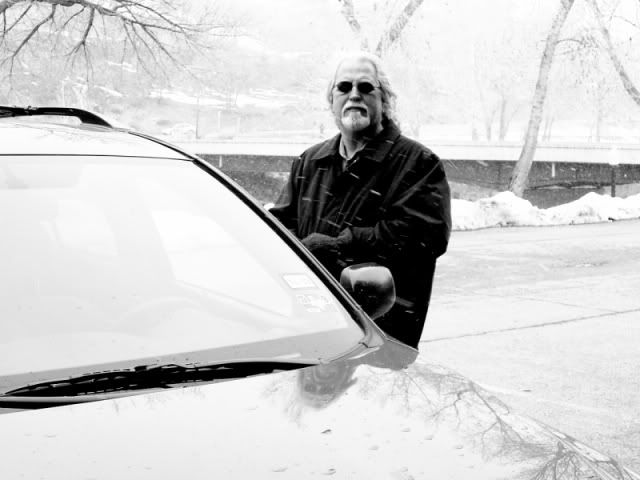 Photo by Dora Ramirez Itz





Here's more in the story of my continuing search for a place to spend the mornings, plying my writerly trade, since the old place that served me so well shut down.

I was at the new place this morning, writing, and think I overheard a discussion that suggests the possibility of the old place reopening, less funky, probably, but still downtown by the river with free parking.

But that's may be a story for the future telling - in the meantime, this is what I have today.



is this the place?

if the old place
was kinda funky,
a little leftover sixtyish,
a place for guys
like me
who lived through it
but didn't learn
much
in the process,
this place
is more 2015
as seen from 1955,
all chrome and black
plastic leather
and glass tables
and a full wall of windows,
reminds
me of that cool, futuristic car
Studebaker
made right before
it went out of business,
full of nerds and geeks
and yuppies with their noses
buried
in their laptops, except
for that talkative guy
with dirty socks
lying
on the sofa
watching CNBC

don't get too close
or he'll tell you what he thinks
about anything
.
.
.
everything

it will take me a while
to get comfortable here
but i think i'll give it
a try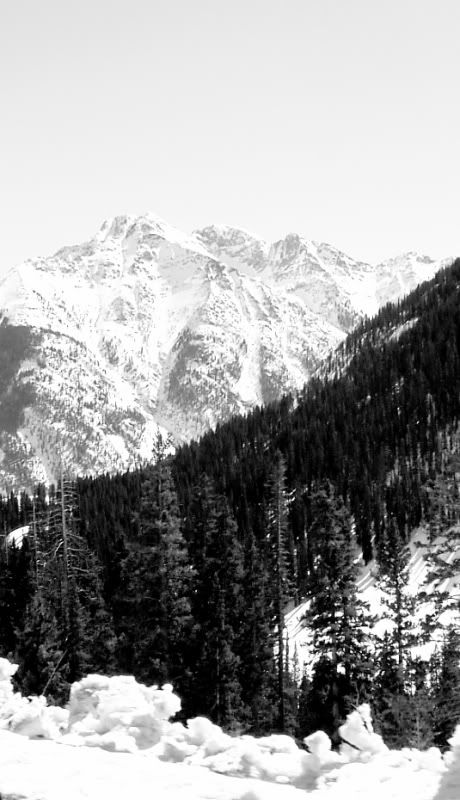 I have three poems now by William Heyen from his book Lord Dragonfly, Five Sequences, published by The Vanguard Press in 1981.

Each of the five sequences in the title is a collection of short poems. These three poems are from the fourth sequence, titled, for reasons known to the poet but not to me, XVII Machines.

Born in 1940 in Brooklyn, New York, Heyen received a BA from the State University of New York at Brockport; he earned a doctorate in English from Ohio University in 1967.

He taught American literature and creative writing at his undergraduate alma mater for over 30 years before retiring in 2000. In addition to Lord Dragonfly, his other books of poetry include Depth of Field, Noise in the Trees, The Swastika Poems, Long Island Light, Erika: Poems of the Holocaust, Pterodactyl Rose, Crazy Horse In Stillness, Pig Notes & Dumb Music: Prose on Poetry, and Diana, Charles, & the Queen. He also authored a novel, Vic Holyfield and the Class of '57.

Now, from XVII Machines.



Machines To Kiss You Goodnight

Under the world's mountains
fossils tell the old story:
Coal flowers shine
in their own black light.

Machines, rooted in bedrock,
question and answer themselves, recall
their dreams of numbers,
the sweet possibilities of fire.

Rockets hiss as though praying
for release, for the long arc under the sun,
then to tongue the earth again,
to kiss you, to flame.


The Machine That Kills Cats

In an advanced technological society
the licensing of machinery
is the sole province of the state,
forever inviolate,

except for the patriotic few eccentric
sometimes angry inventive mechanics
and scientists whose daily food
is also the bread of common good,

and therefore I have sailed the seas
in full knowledge to please
those like myself who favor rats
and birds, and hate cats.

As a first gift to men
I built my machine
to hound them in their dark alleys,
or among vines and lilies,

where it clamps its iron jaws
on their backs, claws
their green eyes out with steel wires,
and sets them afire

until they burn to black dust.
My machine is the first
of many such whose one thought
is to track and kill the cat.


The Machine That Collects Butterflies

Today is a lepidopterist's delight:
monarchs, swallowtails, rare finchwings
flutter and gambol in the meadow like lambs;
zephyrs bend the long gasses to waves.

Moving on a soft rush of air,
following your eye that follows
the single elusive butterfly
you've been searching for for so long,

the machine whispers a fine spray
that rainbows in the gold light,
brings your prize down to your feet
like a leaf: dead, beautiful,

and perfect, even the dust on its wings
shining for years in your glass box.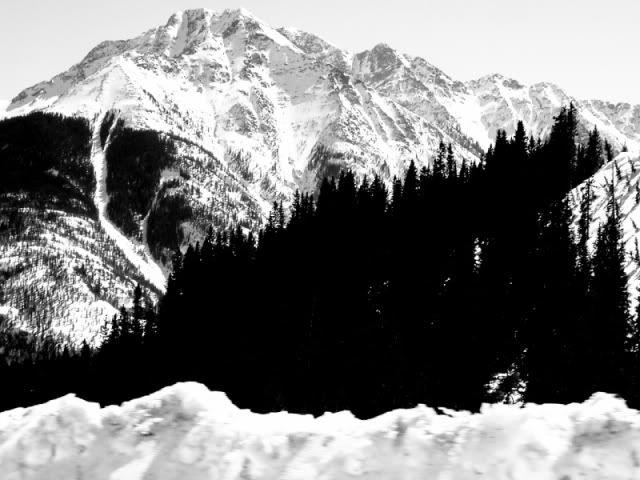 This is the second "album" of five albums of poems being created by Alex Stolis, based on the music of the alt-rock group, "The Replacements." Each poetry album will be based on the songs in a Replacement album.

This is a ambitious challenge Alex has set for himself and I am very grateful to him for letting us go with him as he creates each piece.

Here's the album Hootenanny.


Alex sent me an image of the original "Replacements" album cover, but I can't get it to post here.

Sorry, Alex.





Hootenanny (1983 Twin/Tone Records)


Producers: Paul Stark, The Replacements, Peter Jesperson.
Recorded at the Stark/Mudge Mobile Unit warehouse, Brookyn Center, Minnesota 1983


Paul Westerberg - Rhythm guitar, Vocals, Drums
Bob Stinson - Lead guitar, Bass
Tommy Stinson - Bass, Guitar
Chris Mars - Drums, Guitar


Liner notes:

we were found out
too late -
there was too much too fast
and so little
so soon.

back then, the entry was never full
so there was always a way to get in
and just when we figured which way to run

the curves became dull
the hangovers became sharper.
the trick was to look over the edge

drop everything at once, then disassemble
our frustration into pieces small enough
to dissolve in thin air


Tracks

Hootenanny

Color me impressed

Within your reach

Lovelines

You lose

Treatment Bound


Hootenanny

hey where's Bob?

Let's forget how many nights we left ourselves
stranded, drive to Duluth or Madison and watch our words
burn like straw men

whaddya mean there's no more?

remember that only primary colors
can be blinded by the sun

what the fuck, keep it rollin'

and the days when we could rest
easy have been tossed over our shoulders -
side streets and alleys are littered with our past,

ok...

there's no warmth and we're still
getting lost in the shuffle of mumbled promises
between former friends.

...Hootenany in E


Color me impressed

Alice Blue

waking up in Rapid City, hung over and bled white
she wanted to turn back the clock and make me
say I love you

Kelly Green

a punk rock Veronica Lake with black
fishnets and a loaded gun - we were long
dead before the first drink was poured

Jade

lipstick traces and burnt coffee,
everything else went out the window
when she lost her nerve

Ruby

L.A.'s in a blackout, San Francisco
can't remember my name and she fucked
up our alibi before the lights went up

Sandy Brown

Seventh Street entry and a blue eyed girl wasted
beyond her years - the last great pick up
line fell flat broke on the pavement


Within your reach

I'll steal the words from your mouth
make them my own
and when the last moment is wrung out

of the last drink, we can run headlong
in the same direction, follow the smoke sifting
its way under the door
then bookmark our thoughts,
pray for shadows and forget how to walk
in a straight line

because it's easier to believe the world is flat,
when you're broke and desperation becomes
the softest shoulder to lean on


Lovelines

I'm a Sagittarius and enjoy the simple things in life like flowers, bonfires, Chinese art. I'm 5'3", 110lbs, long straight blonde hair. I like to read and listen to music. If you are at all interested send me a message and I'll get back. Box 86345

Tonight, the sky is dressed in black
with gold trim; its silk feet bound
by crisscross moons

it's 2AM and the crush of water running
in the bathtub next door
sounds like a Chinese fortune

I sit here,
think of cutting my teeth on the scar
that resembles a bird's feather
on your thigh,
parallel
to the curve of your hip.

Instead, I cut my teeth
on the round skin of an apple,
picture Madam Butterfly

covered to her neck,
petals and stems floating
around her breasts


You Lose

back when misery was glamorous
the streets were tethers that kept us warm and broken,
we were caged with clipped wings
and unshorn hair

tomorrow, loss will be bundled like straw
and left to dry
in a crisp November sun

but for now,
there is no enchantment
in remembering:
there is no warm skin, no angels, no flights
of fancy only the remains of our bones
bleached by the cold

blame it on rain that can shred a conversation
until I love you
turns to later baby
to not a chance motherfucker


Treatment Bound

the bartender says it's time to go,
winks at me through last call and pretends
to pour a long count

we're all frightened of winter
and its bitter cough, wary of the cold sun

she's got nothing, not even god on her side
but twenty dollars later she drinks
me under the table

it arcs a path through this brittle day
and we get lost in layers of sin

I want to take her home, whisper her name
in my sleep but the only sound left is the clink,
clink of quarters and dimes against glass

waiting for forgiveness to blot out the moon
and erase the dirt from our memories

she tells me there is nowhere
to go but here
and we're running, fast as we can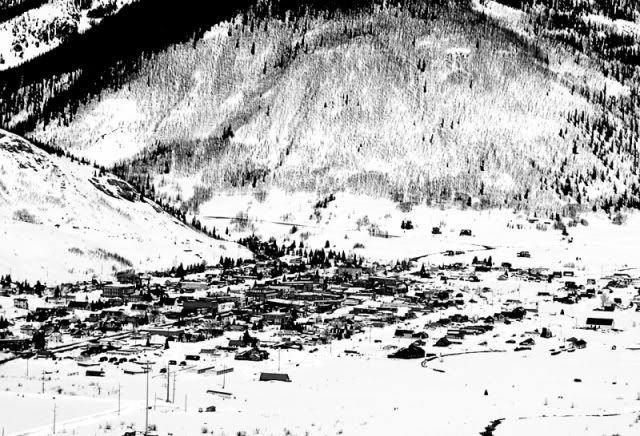 Mary Jo Salter was born in Grand Rapids, Michigan in 1954 and was raised in Detroit and Baltimore, Maryland. She received her B.A. from Harvard University in 1976 and her M.A. from Cambridge University in 1978. In addition to her own poetry, she has been an editor at the Atlantic Monthly and at The New Republic, as well as coeditor of The Norton Anthology of Poetry. She has taught at Mount Holyoke College since 1984 and has been vice president of the Poetry Society of America since 1995, as well as professor in the Writing Seminars program at Johns Hopkins University.

Salter has six collections of her poetry, including Henry Purcell In Japan, published by Alfred A. Knopf in 1985, from which I have taken the following poem.



Welcome To Hiroshima

is what you first see, stepping off the train:
a billboard brought to you in living english
by Toshiba electric. While a channel
silent in the TV of the brain

projects those flickering re-runs of a cloud
that brims its risen columnful like beer
and, spilling over, hangs its foamy head,
you feel a thirst for history: what year

it started to be safe to breathe the air,
and when to drink the blood and scum afloat
on the Ohta river. But no, the water's clear,
they pour it for your morning cup of tea

in one of the countless sunny coffee shops
whose plastic dioramas advertise
mutations of cuisine behind the glass:
a pancake sandwich; a pizza someone tops

with a maraschino cherry. Passing by
the Peace Park's floral hypocenter (where
how bravely, or with what mistaken cheer,
humanity erased its own erasure),

you enter the memorial museum
and through more glass are served, as on a dish
a blistered grass, three mannequins. Like gloves
a mother clips to coatsleeves, strings of flesh
hang from their fingertips; or as if tied
to recall a duty for us, Reverence
the dead whose mourners too shall soon be dead,
but all commemoration's swallowed up

in questions of bad taste, how re-created
horror mocks the grim original,
and thinking at last They should have left it all
you stop. This is the wristwatch of a child.

Jammed on the moment's impact, resolute
to communicate some message, although mute,
it gestures with its hands at eight-fifteen
and eight-fifteen and eight-fifteen again

while tables of statistics on the wall
update the news by calling on a roll
of tape, death gummed to death, and in the case
adjacent, an exhibit under glass

is glass itself: a shard the bomb slammed in
a woman's arm at eight-fifteen, but some
three decades on - as of to make it plain
hope's only as renewable as pain,

and as if all the unsung
debasements of the past may one day come
rising to the surface once again -
worked its filthy way out like a tongue.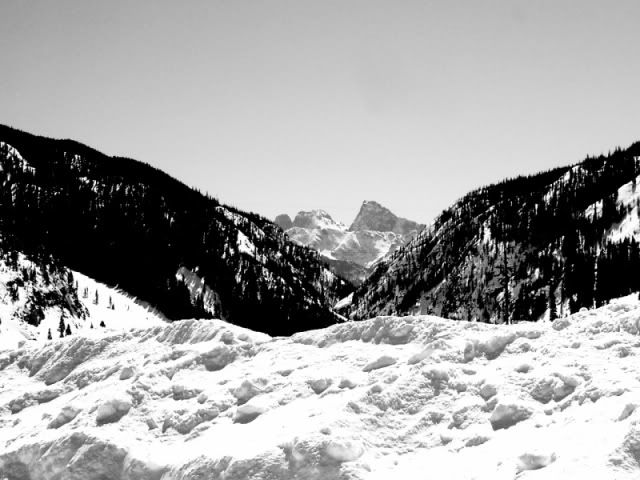 Some of us just never grow up. Some of us just don't want to.



the cheerleader

my doctor
is a young woman, and,
though she's gained some weight
since she got married,
she still carries
the looks and sunny disposition
of the cheerleader
she must have been,
the kind of woman/girl
who produced in me
great adolescent lustings,
entirely futile
as it always turned out,
when I was fourteen or fifteen

now,
nearing my 65th birthday
i see her every three months,
exposing
details of me
and my evermore sagging body
that would have sent my pitifully self-conscious
younger self
to hiding in his room
behind lock doors
until it was time to leave town
for college,
which he would have done
sneaking out on a Greyhound bus
at a quarter past midnight

i try very hard
to appear healthy
when i see her - wouldn't want her
form a low opinion of my
prospects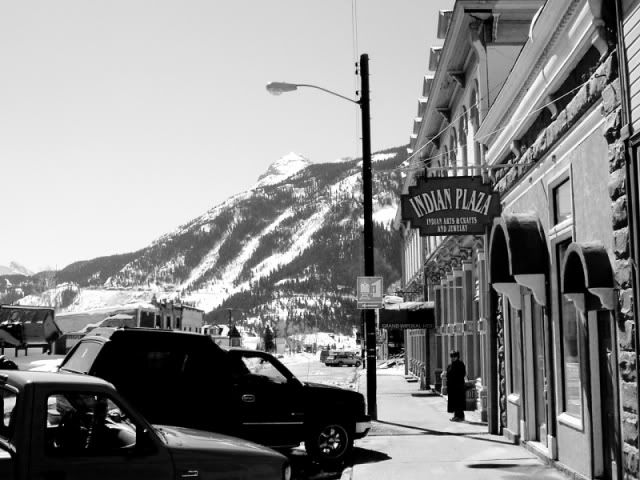 Next, I have a poem by Natasha Trethewey from her book Native Guard published by Houghton Mifflin Company in 2007.

Trethewey was born in Gulfport, Mississippi, in 1966. She earned an M.A. in poetry from Hollins University and M.F.A. in poetry from the University of Massachusetts.

Her first collection of poetry, Domestic Work, was selected by as winner of the inaugural Cave Canem Poetry Prize for the best first book by an African American poet and won both the 2001 Mississippi Institute of Arts and Letters Book Prize and the 2001 Lillian Smith Award for Poetry.

Since then, she has published two more collections of poetry, including Native Guard, which received the Pulitzer Prize for Poetry, and Bellocq's Ophelia.

She is Professor of English at Emory University where she holds the Phillis Wheatley Distinguished Chair in Poetry.



Pilgrimage

Vicksburg, Mississippi

Here, the Mississippi carved
its mud-dark path, a graveyard

for skeletons of sunken riverboats.
Here, the river changed its course,

turning away from the city
as one turns,forgetting, from the past -

the abandoned bluffs,land sloping up
above the river's bend - where now

the Yazoo fills the Mississippi's empty bed.
Here, the dead stand up stone,white

marble, on Confederate Avenue. I stand
on ground once hollowed by a web of caves;

they must have seemed like catacombs,
in 1863, to the woman sitting in her parlor,

candlelit, underground. I can see her
listening to shells explode, writing herself

into history, asking what is to become
of all the living things in this place?

this whole city is a grave. Every spring -
Pilgrimage - the living come to mingle

with the dead, brush against their cold shoulders
in the long hallways, listen all night

to their silence and indifference, relive
their dying on the green battlefield.

At the museum, we marvel at their clothes -
preserved under glass - so much smaller

than our own, as if those who wore them
were only children. We sleep in their beds,

the old mansions hunkered on the bluffs, draped
in flowers - funereal - a blur

of petals against the river's gray.
The brochure in my room calls this

living history. The brass plate on the door reads
Prissy's Room. A window frames

the river's crawl toward the Gulf. In my dream,
the ghost of history lies down beside me,

rolls over, pins me beneath a heavy arm.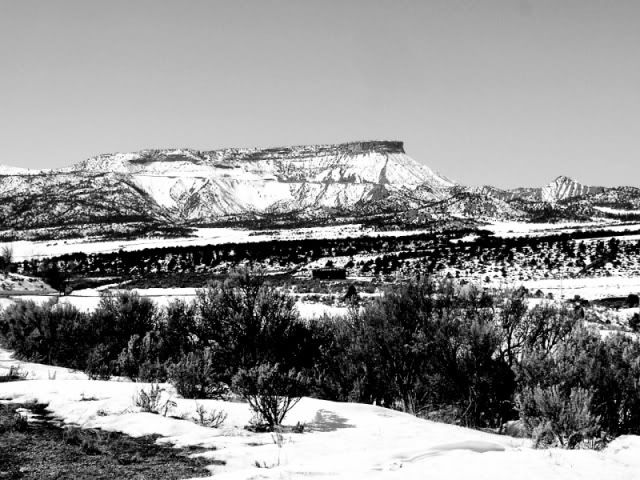 Though this is not the season for summer rain, we did have our first rain here in months, making this poem by friend and fellow San Antonio poet Margaret Barrett Mayberry a timely addition to this week's "Here and Now."



Summer Rain

Splotches of rain thud softly,
Swaddling, soothing and warm,
A comforting overcast blanket,
Laid gently by a mother sky.

Pungent perfume of summer flowers,
Mingling with sensuous smells from the soil,
Sun bleached, baked and thirsty,
Guzzling and surrendering an herbal aroma.

I inhale the goodness of the earth,
The ragged weeds, seeds and crushed grass.
The electric green of a summer storm,
Shocks my senses with its neon nearness.

The soft wetness spreads like silk on my skin,
Splashes in spirals down waiting drainpipes.
Opalescent droplets hang heavy from gutters,
The only sound the muffled thud of rain.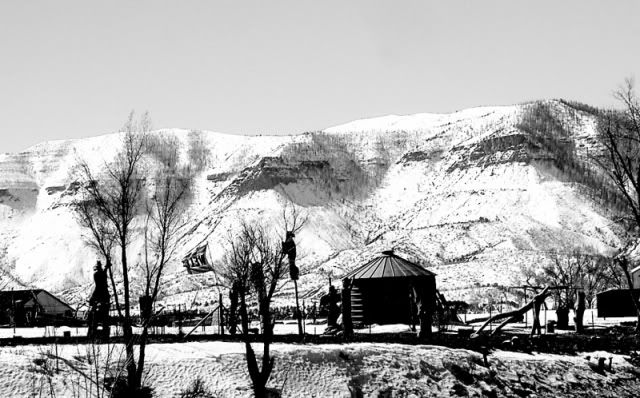 Here are a couple of poets from Aloud, Voices from the Nuyorican Poets Cafe, published by Henry Holt & Company in 1994.

The first poem is by Gavin Moses.

Moses, once a reporter for People magazine, now, or, at least, in 1994, a student at the Harvard Divinity School.



Poison

first heard of the infection
in jr. high school back in
ardmore, pennsylvania joey b said he
read somewhere in central africa there
wuz a sickness men got that could not be cured
years later, in my papers read the infection
wuz from green african jungle monkeys
wuz told our govt wuz testing
new germ warfare on people of color
as monkeys
then, heard only white men got the infection
that it came from haiti from white men who slept with ducks
sheep and island boys
then some Black people in my building started coughing
incessantly, started going to prayer services with me
on wednesday nights, would come over and tell me their -
his - stories, once outta fear, i boiled a cup after one with
the infection drank from it, then threw it away, wuz afraid
the infection would bleed through its pores like poison.



The next poem is by Nancy Mercado.

Born in 1959, Mercado is a director of and writes for the Roberto Clemente Center. Her poem, Milla, was mentioned honorably for the Allen Ginsberg Poetry Award. She is editor of Longshot magazine.



Milla

Mi abuela, Puerto Rico

Milla lived eons ago
When sandals pounded dirt roads
blazing hot under palm tree lined skies
Milla's long dark hair flowed side to side,
Glistened in the noon light.
Mahogany skinned,she shopped;
Platanos,yucas, a bark of soap.
Milla worked,
Striking clothes against wooden boards,
gathering wood for evening meals,
Feeding chickens,hogs,dogs,
And roasters at dawn.
Milla traveled only once
To Chicago.
A color-faded photograph serves as document.
Smiles and thousands of hugs
For the grandchildren on a park bench.
Milla's a century old
And still remembers every one of us
Even those left over in the U.S.
She still carries a stick
Certain of her authority
over four generations.
Milla outlived two world wars,
Saw the first television,
The first electric light bulb in her town,
Hitler, segregation,
The Vietnam War,
And Gorbachev.
Milla can speak of
The turn of the century land reforms,
Or the blinded enthusiasm
For a man called Marin
And the mass migration of the 1950's.
Milla can speak of her beloved husband,
sugar cane cutter for life.
She can speak of the love of a people,
Of the pain of separation.
Milla can speak of the Caribbean Ocean,
The history of the sun and sand
and the mysteries of the stars.
Milla maintains an eternal candle lit
Just for me.
Milla will live for all time.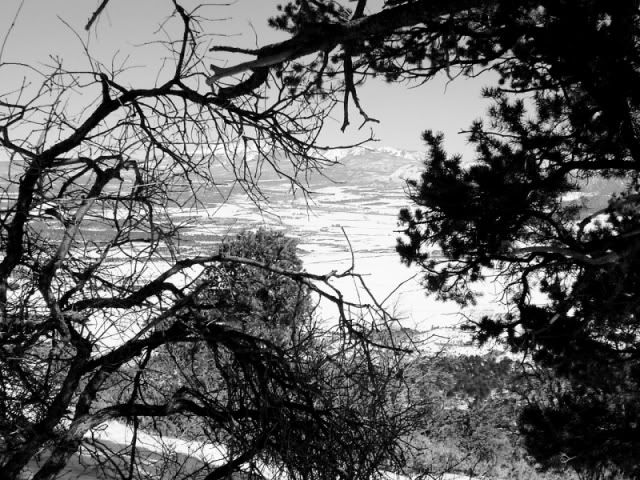 There's a geezer table in every city and town, probably everywhere in the world. In cities the size of San Antonio, there are probably thousands of them.

This is my geezer table. Although I joke around with the table's regular crew, I don't sit at it. Not ready to make that step yet.



too late

the geezer table
is one short today

Robert,
of the long white
sideburns
who can quote
from memory everything
Rush has said
for the past 15 years,

is absent

which is a worry,
given the average age
at the table
is at least 10 years older
than me,
all subject
to the miseries
and unexpected calamities
of old age

it is not good
when one
does not appear
where and when
one always appears

is he lost and confused
wandering
in his car
down I-10,
heading for El Paso
when all he wanted to do
was make his regular short trip
to the coffee shop

or is he stroke-afflicted,
lying
on the cold tile
in his bathroom,
unable to get up, unable
to call

or is he dead

telephone calls
are made,
tracking begins

should they do more?

would he be embarrassed
if they went to his house
and he came to his front door
in his pinstripe Hugh Hefner pajamas, awakened from
a long-overdue late-sleep?

but what if the worst has occurred,
should they risk their own
and his embarrassment?

men,
decisive
in their youth,
cannot decide what to do

but
then,
Robert comes in and takes his seat

howdy, fellas,
what's up, he says
as he sits

you're late, they say,
we were going to buy your coffee today

but
you're too late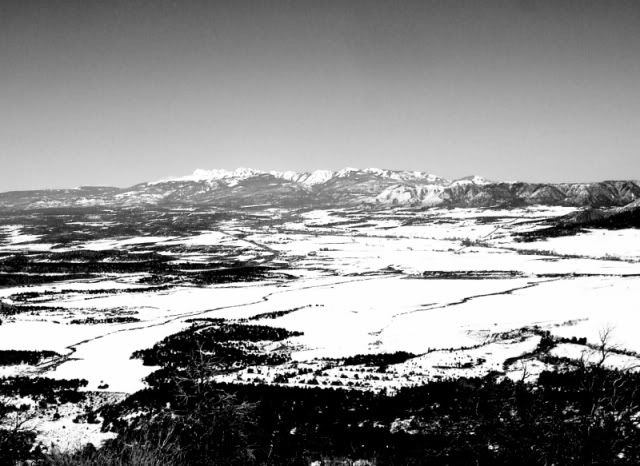 The next poem is by Luci Tapahonso from her book Saanii Dahataal, The Women Are Singing.

Tapahonso was born in Shiprock, New Mexico where she grew up on a farm within the Navajo culture. She received her B.A. and M.A in 1980 and 1983 respectively from the University of New Mexico. She has taught as assistant professor of English at University of New Mexico and the University of Kansas, Lawrence.



The Pacific Dawn

It is spring in Hilo, Hawaii,
and the Pacific dawn is brilliant with color.
Early on, it is bright pink, streaks of gold line the clouds.

It awakens me
drawing me to the window
to pull back drapes,
fill the entire room with the dawn.

I lie back down to sleep again.
Birds outside the window talk noisily.

I am tired my eyes ache

and I want to sleep and sleep;
nurture my body and let my bones soak
in quiet breathing and soothing thoughts.

But it is this: the dawn and the pounding ocean below:

clouds rearranging themselves over and over.
I breathe this air, gentle with alive flowers,
and cannot sleep.

Not far from here, Pele stirs, she sighs, and it is a thick stream
of hot steam atop the dry volcano. She sees him - the dark handsome one
with a moustache. His hat is new and fine. Pele sits up and takes
a deep breath - she likes the nice things. His hat blows off and whirls
downward to the center of her home. He reaches after it,
but it is lifted away. "Oh Pele," he says, smiling, "it is for you
I wore the hat."

Just yesterday, I felt her strength,
brimming beneath the molten island.
I leaned over the rim of the black volcano
and sprinkled corn pollen, whispered a prayer:

I recall first Man and First Woman.
I recall the first perfect ear of white corn.
I recall the first perfect ear of yellow corn.
i recall the dust of my desert home.

I left the Zuni bracelet; perfectly shaped turquoise stones
set in smooth white silver and earrings, long thick jaatll oot.
She loves the most beautiful of everything.

I understand that I was destined to see this dawn

to say this prayer
and I am helpless in this beauty:

the huge flowers I couldn't have imagined,
the lilting songs of the throaty chanters,
the nurturing stories of long ago,
and those who spread luau before us
as if we have just come home.

It is here that my dreams take on an unnamable restlessness,
and the heavy currents of the Pacific force themselves into my memory.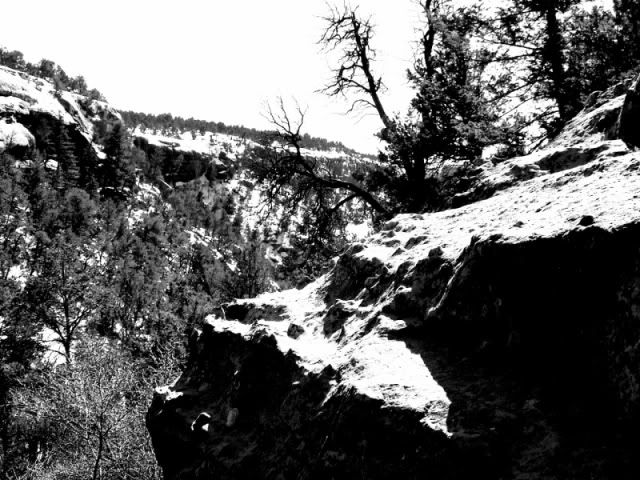 Some of these poems, they can make you think, you know. Though not always in the direction the poet probably meant you to take.

Here's a case in question.



on reading the poem Cow by Federico Garcia Lorca

i am reminded
of how often i worry about the meat i eat,
not because i'm a vegetarian
or because i think it is necessarily
immoral to eat other creatures
but because of the way these other creatures
come to become an entree on my plate

if you've ever been to a slaughter house,
you know what
i mean

no respect
for the life being taken
and
in the end
no respect
for the life being eaten

so
if i continue to eat meat
which
i almost certainly will continue to do
i will endeavor to remind myself
of the creature whose living essence
sustains me

no more hamburgers for me

from now on
when i go to McDonald's
it will be ground cow on a bun to go

no more BLT

instead
lettuce and tomato
on toast
with mayo
and crispy slices of
pig

chickens
never got enough respect
for us to disrespect them
so we eat up our chicken breast
without thinking much about it

i haven't decided yet
how to deal with that

possibly

breast of feathered fowl
or maybe
leg
of feathered fowl
dusted
with secret spices
and fried
crispy

will have to think
a bit more
about chickens
i think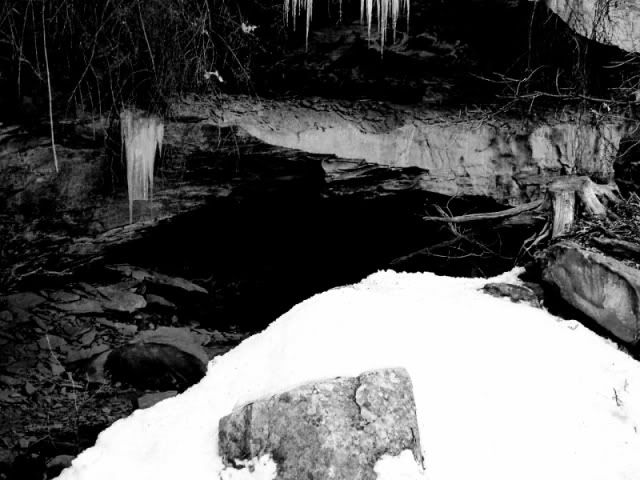 Next, I have two poems by Lawson Fusao Inada from his book Legends from Camp published in 1993 by Coffee House Press of Minneapolis.

Inada born 1938 in Fresno, California, is currently the poet laureate of Oregon. A third-generation Japanese American, at the age of 4, he and his family were interned for the duration of World War II at camps in Fresno, Arkansas, and Colorado.

Following the war, Inada became a jazz bassist, following the work of Miles Davis, John Coltrane, and Billie Holiday, whom he would later write tributes to in his works. He studied writing at the University of California, Berkeley, the University of Oregon, and the University of Iowa and has been teaching poetry at Southern Oregon University in 1966.

The two poems I have for you reflect his two major poetic influences, jazz and his time in the internment camps.

The first piece below is taken from his title poem.



fromLegends from Camp


Prologue

It began as truth, as fact.
That is, at least the numbers, the statistics,
are there for verification.

10 camps, 7 states,
120,113 residents.

Still, figures can lie: people are born, die.
And as for the names of the places themselves,
these, too, were subject to change:

Denson or Jerome, Arkansas;
Gila or Canal, Arizona;
Tule Lake or Newell, California;
Amache or Granada, Colorado.

As was the War Relocation Authority
with its mention of "camps" or "centers" for:

Assembly,
Concentration,
Detention,
Evacuation,
Internment,
Relocation -
among others.

"Among others" - that's important also. Therefore, let's not forget
contractors, carpenters, plumbers, electricians, and architects, sewage
engineers, and all the untold thousands who provided the materials,
decisions, energy, and transportation to make the camps a success,
including, of course, the administrators, clerks, and families who not
only swelled the population but were there to make and keep things
shipshape according to D.C. directives and people deploying coffee in
the various offices of the WRA, overlooking, overseeing rivers, city-
scapes, bays, whereas in actual camp the troops - excluding, of course,
our aunts and uncles and sisters and brothers and fathers and mothers
serving stateside, in the South Pacific, the European theater - pretty
much had things in order; finally, there were the grandparents, who
since the turn of the century, simply assumed they were living in
America "among others."

The situation, obviously, was rather confusing.
It obviously confused simple people
who had simply assumed they were friends, neighbors,
colleagues, partners, patients, customers, students,
teachers, of, not so much "aliens" or "non-aliens,"
but likewise simple, unassuming people
who paid taxes as fellow citizens and populated
pews and desks and fields and places
of ordinary American society and commerce.

And then, "just like that," it happened.
And then, "just like that," it was over.
Sun, moon, stars - they came and went.

And then, and then, things happened,
and as they ended they kept happening,
and as they happened they ended
and began again, happening, happening,

until the event, the experience, the history,
slowly began to lose its memory,
gradually drifting into a kind of fiction -

a "true story based on fact,"
but nevertheless with "all the elements of fiction" -
and then, and then, sun, moon, stars,
we come, we come, to where we are:
Legend.


I. The Legend of Pearl Harbor

"Aloha or Bust!"

We got here first!


II. The Legend of the Humane Society

This is as
simple
as it gets:

In a pinch,
dispose
of your pets.


III. The Legend of Protest

The F.B.I. swooped in early,
taking our elders in the process -

for "subversive" that and this.

People ask: "Why didn't you protest?"
Well, you might say: "They had hostages."


IV. The Legend of Lost Boy

Lost Boy was not his name.

He had another name, a given name -
at another, given time and place -
but those were taken away.

The road was taken away.
The dog was taken away.
The food was taken away.
The house was taken away.

The boy was taken away -
but he was not lost.
Oh, no - he knew exactly where he was -

and if someone had asked
or needed directions,
he could have told them:

"This is the fairgrounds.
That's Ventura Avenue over there.
See those buildings? That's town!"

This place also had buildings -
but they were all black, the same.
There were no houses, no trees,
no hedges, no streets, no homes.

But, every afternoon, a big truck
came rolling down the rows.
It was full of water, cool,
and the boy would follow it, cool.
It smelled like rain, spraying,
and even made some rainbows!

So on this hot, hot day,
the boy followed and followed,
and when the truck stopped,
then sped off in the dust,
the boy didn't know where he was.

He knew, but he didn't know
which barrack was what.
And so he cried. A lot.
He looked like the truck.

Until Old Man Ikeda
found him, bawled him out.
Until Old Man Ikeda
laughed and called him
"Lost Boy."
Until Old Man Ikeda
walked him through
the rows and rows,
the people, the people,
the crowd.

Until his mother
cried and laughed
and called him
"Lost Boy."

Until Lost Boy
thought he was found.


I wish I could do all 25 "Legends" here, but can't. I'll bet, though, you can find them somewhere on the web. It's worth the search.

Instead of more legends, here's the other side of Inada's poetry, the jazz side.




Bud Powell

"Parisian Thoroughfare"

Shops gleaming wares,
windows streaming with the streets of commerce as fragrance
from a nearby bakery fills and gilds the air
burgeoned to the brim with birds, butterflies, blossoms,
rising and falling
calls of children quickening the courtyards,
women whisking walks in the sunlit
briskness of rhythm
propelling, pulsing the entire populace, the entire
thoroughfare into action after the night's refreshing rain
promising spring thick with brilliance,
the surprising
turn of events where everything turns out happy...

("Hey, cut it, man!")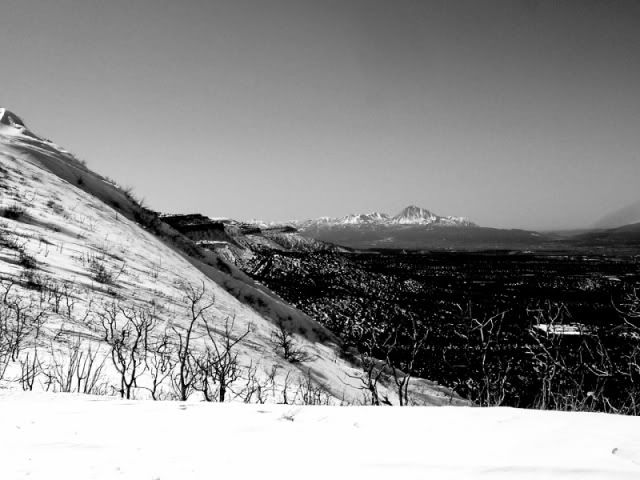 Next, we have this poem from our friend from Liverpool, Mick Moss.



Funeral of a Dead Good Poet

When your light had gone
we came to see you off
at the great red sandstone edifice
battered by a bitter wind
and cold as death inside
the mock gothic vaulted cavernous space
echoed with appropriately poetic words
as poet followed writer followed poet
with tales of a life lived large
eulogy for a fat boy bullied
but creative and curious
who wanted to paint everything
even the paving slabs in Canning Street
who believed that communication was bigger
than the limitations of language
A trumpeter played a muted blues
the last jazz rites
and I thought of angry young men
rule breakers and risk takers
a generation who were among the first
to say "fuck you"
only eloquently
I misread the program and could have sworn
"commendation" read "comedian"
one wouldn't have been out of place
as top turn after top turn read or played or sang
I wasn't the only one of the capacity crowd
who felt a desire to applaud
Roger McGough reminded us that Dylan Thomas begged us
not to go quietly when our light goes

I came away feeling
like I always do after a funeral
That they are not for the dead
nor about death
but for the living
and about life

2001 - after Adrian Henry's funeral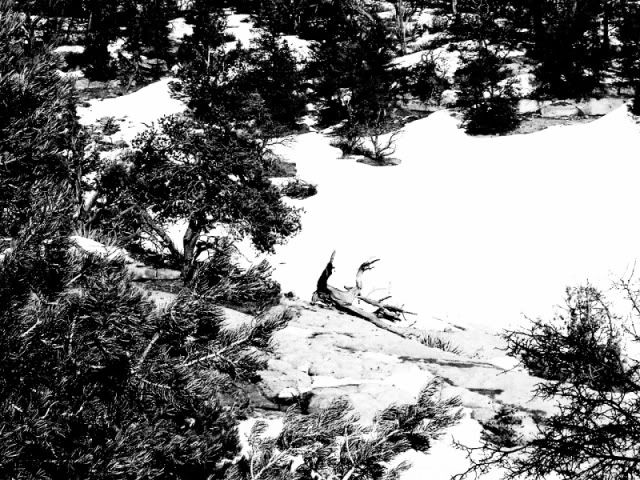 The next poem is by Bill Roberts from the Summer 2001 issue of Rattle - Poetry for the 21st Century.

This is from the biography Roberts wrote for Rattle

"Bill Roberts lives in Bloomfield, Colorado, with one wife and two dogs. He habitually accepts job offers, then retires precipitously. currently a part-timer at the Los Alamos Labs - but not for long. Poetry came late in life after he'd invested much of his savings in subscriptions to little lit mags, a few dozen of which publish his works. Bill writes when he's tired - almost always - so he writes a lot.



When Dinahshore Roamed

Her delicate bones
Are barely settled,
But once she roamed
This diminished planet,

Eating of its veggies
And fruits and nuts
And the occasional cheeseburger.
singing its praises

To the sky,
From peak to peak,
Shore to shore,
This talented

and now extinct Dinahshore,
So perfect God made only one.
It's been tough going
Since you left, Dinahshore,

But, if it pleases you,
I'm still seeing the U.S.A.
In my Chevrolet...
Though it leaks oil badly.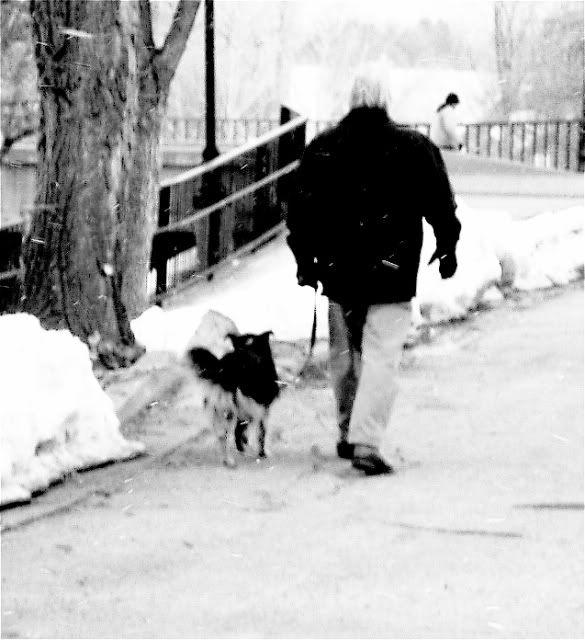 Photo by Dora Ramirez Itz





I wrote this last week, the night our first solid freeze of the year was predicted.



freeze warning

freeze warning
last night
and people all over town
were hustling,
digging old blankets
and plastic covers out of their garages
to cover their plants,
to protect their plants from the ravages
from winter's late arrival

not me

i figure
any growing thing tough enough
to survive our fifteen month drought,
the worse since 1870-something,
ought to be able
to survive a little chill

and if they don't?

well,
too bad

i don't believe in coddling
the flora -
this is Texas
for crying out loud -
no place
for sissy plants around here

i used
to be one of those exotic plant
enablers,
spending hundreds of dollars on water
in dry times like today,
spoiling them
with fertilizers and plant foods,
even when my own refrigerator
was bare,
rushing to protect them
from all the normal weather systems
that make native plants strong

no more

if something dies
from drought it goes on my list
of plants never allowed to be in my yard again

same
for things that freeze

at some point
my yard
will be entirely flowered
by plants
with of history
of flourishing
though normal South Texas trials
and tribulations

in following this gardening philosophy
it is important believe
a weed
is just a flower someone doesn't like

i have banished weeds
from my lexicon

in my yard
anything
green
is a flower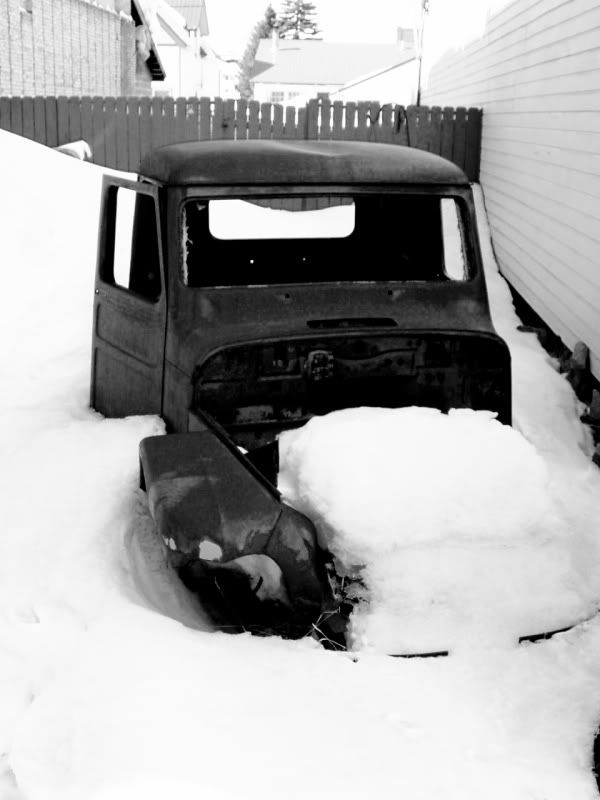 Next, I have a piece from an under-appreciated genre, cowboy poetry. The piece is by Wallace McRae from the anthology New Cowboy Poetry, A Contemporary Gathering

McRae is a third-generation rancher, with a 30,000 acre cow-calf ranch in Forsyth, Montana. He is has been a part of nearly every National Cowboy Poetry Gathering. He was the first cowboy poet to be awarded the National Heritage Award from the National Endowment for the Arts. He is a recipient of the Montana Governor's Award for the Arts, and has served on the National Council of the Arts.



Hat Etiquette

There are rules of decorum and conduct
to which genuine cowboys attest.
Call them mores, traditions or manners,
they're part of the code of the West.
But cowpokes have got this dilemma,
that confuses these sage diplomats.
It involves the whens and when-not-tos,
concerning the wearing of hats.
The old rule concerning head covers says:
"Hat-up when you work, or you ride."
"Tip 'em to women. But take John B. off
when in bed, or when you're inside."
But whaddya do in a gin mill,
bean shops or dances in town?
Where Resistol rustlersll filch it
or some lowlife'll puke in its crown.
'N there ain't no such thing as a hat rack
anyplace that I been of late.
So we all compromise with a tip back,
baring pallid foreheads and bald pate.

What we need is a new resolution
to settle this conflict we got.
So I come up with this here solution,
a result of consider'ble thought:
"I move that we do like the Hebrews,
wear hats from our birth 'til we die.
And never remove them sombreros.
All those in favor, say 'Aye.'"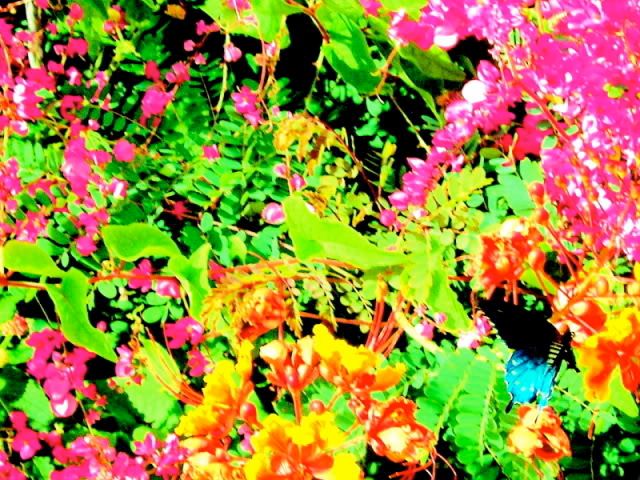 Now here a poem from our friend Laurel Lamperd from her midsummer home in Western Australia.



Epilogue of a Romance

Narcissus
camellia
prunus

three flowers of spring
the Chinese said
symbols of new life
new beginnings.

They ate plums
the deep wine fruit
oozing upon the lips.
She carried daffodils
dripping with bridal creeper.
He wore a pink camellia
in his lapel.

When winter struck
baring the branches of the plum
he was living with a divorcee
in Joondalup.
She had gone home to mother.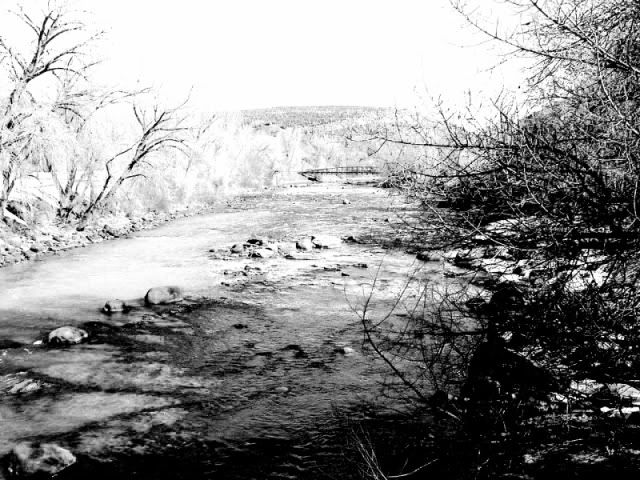 I got "flamed" some time ago by a critic who didn't believe I was nearly as serious about the goddess Poetry as I should be. It seemed an argument i was bound to lose, so I never responded to him directly. If I had, it would have been something like this.



reply to a critic who takes himself and me much to seriously

look
there are no babies
being fed here,
no tyrants being brought
to heel,
no visit
to the homebound,
no rehab
of housing for the homeless,
no justice
for the poor and downtrodden

there
are no cures here
for diseases
that maim and kill

no
philosophy
to light the way
to personal fulfillment,
no formula
for turning water to wine,
lead to gold,
scrap bobby pins,
electric toasters,
and old video games
to a clean, inexhaustible
energy source

there is none of that
serious stuff

it's
just a damn poem,
an old man's game,
an alternative to daytime tv,
a reminder that there is still life
in this husk and thought
in this drying
shrinking
brain

if you read it
or
if you don't
there will be no impact
on the reality
of our struggling
needy world

i can live with that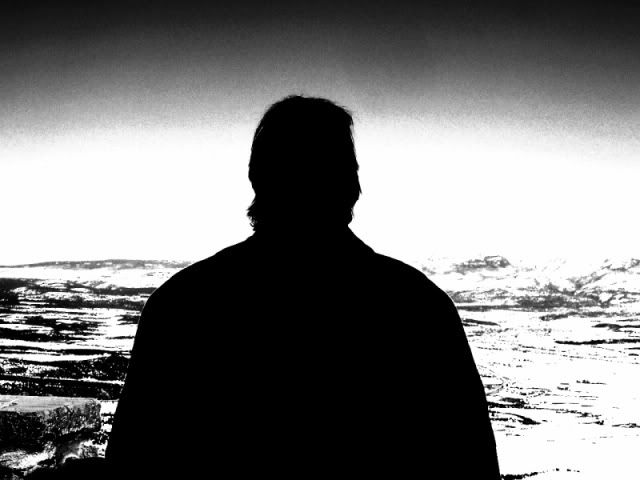 Photo by Dora Ramirez Itz





That's it for this week, less than two weeks before Christmas. Along with those sugarplums dancing in your head, remember this - all material presented in this blog remains the property of those who created it; the blog itself was produced by and is the property of me...allen itz.