Road Work
Friday, December 05, 2008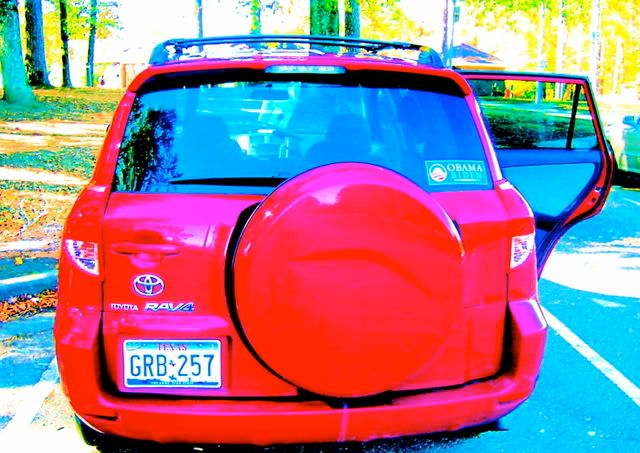 III.12.1.





Every once in a while I feel a need to remind people what "Here and Now" is and what it is not.

It is a blog. To understand the way I see "Here and Now," I've come up with this.

Imagine walking in a park and coming across a guy standing on a soapbox reading poetry, his own and the work of others. That's me and that's "Here and Now."

You can see others around the park on soapboxes of their own, expounding upon whatever it is they feel like expounding upon. That's the rest of the blogs on the web, each one following it's creator's own ideas of what it's about. The business of my soapbox is poetry, mostly. Since it's my soapbox, I don't preclude the possibility that I might want to talk about something else every once in a while.

My concern with this is that I don't want friends who allow me to use their work to be penalized in future publication of that same work by poetry journals who don't publish previously published work. Appearance on a blog, especially one as informal as "Here and Now," does not constitute "publication."

So that's that, just a periodic reminder of what we're about.

Here's what I have from soapbox central this week:

From friends of "Here and Now"

Thane Zander
Thomas Costales
Alice Folkart
Walter Durk

From my library

Naomi Shibab Nye
Nazim Hikmet
Abdul-Raheem Saleh al-Raheem
Diane Wakoski
Jorge Luis Borges
Gilbert Sorrentino
Richard Eberhart
William Matthews
Lorna Dee Cervantes
Osip Mandelstam
Tony Esolen

Enjoy!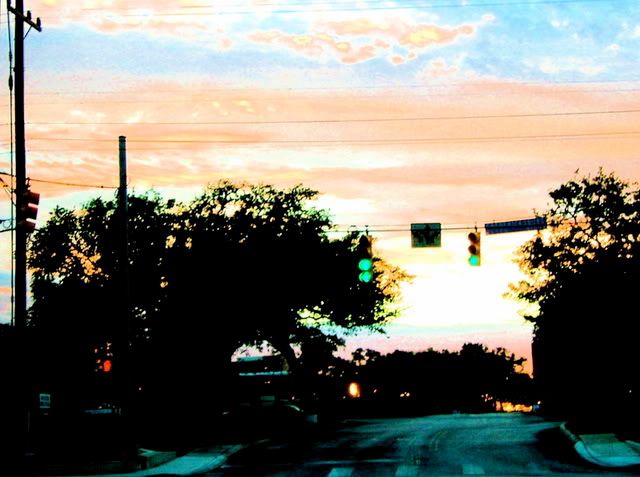 The next two poems are by Naomi Shibab Nye, from her book Words Under the Words.

Nye, born in 1952 to a Palestinian father and an American mother, is a poet, songwriter and a novelist. You have read her work here before, including several pieces from her first book Different Ways to Pray. She has also edited a number of anthologies, including The Same Sky - A Collection of Poems from around the World, which I've used here often.

Her other books include poetry collections 19 Varieties of Gazelle: Poems of the Middle East, which I think is also in my library, but unused so far, Red Suitcase, Field Trip and Fuel, as well as a collection of essays entitled Never in a Hurry, a young-adult novel called Habibi , the semi-autobiographical story of an Arab-American teenager who moves to Jerusalem in the 1990s, and picture book Lullaby Raft, which is also the title of one of her two albums of music.

Although she regards herself as a "wandering poet," she graduated from Trinity University in San Antonio and still refers to that city as her home.



You Know Who You Are

Why do your poems comfort me, I ask myself.
Because they are upright, like straight-backed chairs.
I can sit in them and study the world as if it too
were simple and upright.

Because sometimes I live in a hurricane of words
and not one of them can save me.
Your poems come in like a raft, logs tied together,
they float.
I want to tell you about the afternoon
I floated on your poems
all the way from Durango Street to Broadway.

Fathers were paddling on the river with their small sons.
Three Mexican boys chased each other outside the library.
Everyone seemed to have some task, some occupation,
while I wandered uselessly in the streets I claim to love.

Suddenly I felt the precise body of your poems beneath me,
like a raft, I felt words as something portable again,
a cup, a newspaper, a pin.
Everything happening had a light around it,
not the light of Catholic miracles,
the blunt light of Saturday afternoon.
Light in a world that rushes forward with us or without us.
I wanted to stop and gather up the blocks behind me
in this light, but it doesn't work.
Your keep walking, lifting one foot, then the other,
saying, "This is what I need to remember"
and then hoping you can.


Arriving at a Fish

It was the air which entered you,
drifting in the small boat.
The stories, the jokes, air swallowed them,
they became element, air and water,
an intercourse of branch and vine.
Your arrived at the old muddy anchor in you sleep.
And you realized your allegiance to fishing
had nothing to do with fish, or little, anyway,
so when the great bass came writhing out of the water
you were shocked.
He lay in the bottom of the boat,
a sudden silver word.
His mouth was angry, his mouth was an old man
missing a bus.
You touched the scales, the flapping fins and sharp tail,
with a hesitant welcome.
And later it was you and it was not you
who carried the bass on the strong yellow line
and showed him to the neighbors,
a photo snapped in a bright room.
Inside, your own gills were opening and closing
like remnants of an early life,
when this hadn't happened yet
and you were traveling through water,
dodging anything that suggested an end.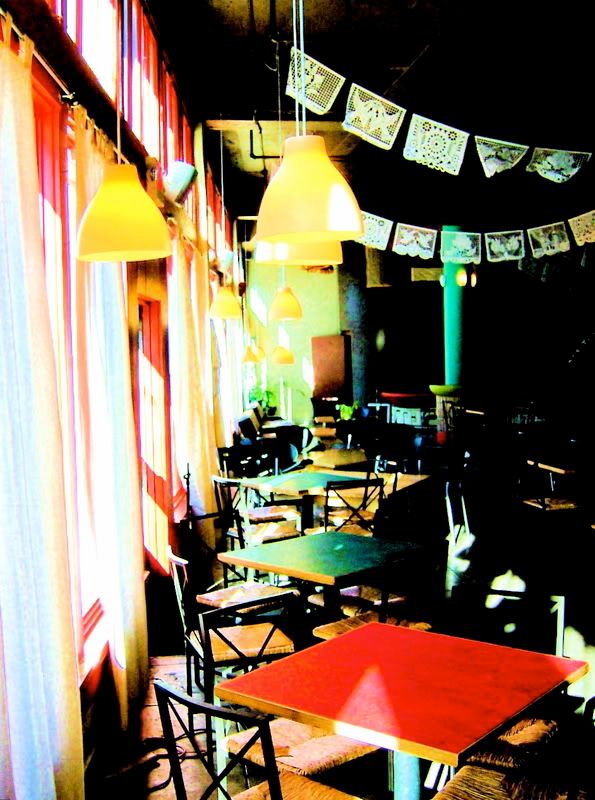 Last week, Monday, in fact, I drove to the somewhat funky coffee shop where I have spent most of my mornings for a number of months, the somewhat funky coffee shop where most of my poems have been written over those same months.

It was not just closed, it was closed and boarded up, big plywood sheets over all the windows and doors. It left me with a strong sense of dislocation, such a creature of habit and routine I am.

Nothing to do, but write a poem about it.



still reeling

still
reeling
from the loss
of my morning hangout

i sit
in this sterile
corporate replacement,
looking at this blank page

feeling
sterile myself
in the poetry-creation
department of human affairs

sputtering
over the collapse
of my sheltered little
poetry-creation corner

p
e
r
h
a
p
s

i make life
and the process
of putting words and thoughts
on paper, or, in this case computer screen,

w a y
too complicated

p
e
r
h
a
p
s

i should take the course
of my friend and furry companion Reba
who divides all the natural and unnatural world

in
to
2
parts

that which smells
(that's good)
&
that which does not
(that's bad)

my current situation,
poetry-creation wise, stinks, which,
according to the criteria of my friend Reba,
means things must be going

g
r
e
a
t
!
!
!
!

i can only whimper
in gratitude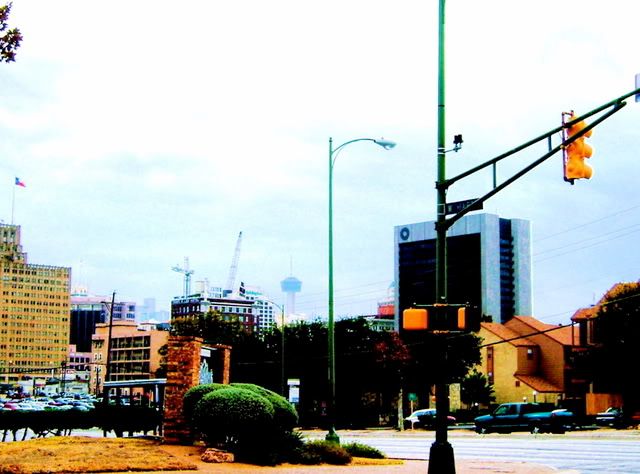 And speaking of Naomi Shihab Nye, here are two poems from the anthology the flag of childhood, poems from the middle east a collection of poems she selected, first published in 1998 as The Space Between Our Footsteps, my copy republished in paperback form by Aladdin Paperbacks in 2002.



The first poem is by Nazim Hikmet. Born in 1902 and died in 1963, Hikmet was a political prisoner in Turkey for nineteen years and spent the last thirteen years of his life in exile. Though many of his film scripts, plays, essays, and novels were published after his death, they were banned in Turkey for decades.

The poem was translated by Randy Blasing and Mutlu Konuk.



Optimistic Man

as a child he never plucked the wings off flies
he didn't tie tin canes to cat's tails
or lock beetles in matchboxes
or stomp anthills
he grew up
and all those things were done to him
I was at his bedside when he died
he said read me a poem
about the sun and the sea
about nuclear reactors and satellites
about the greatness of humanity



The next poem is by Abdul-Raheem Saleh al-Raheem, an Iraqi born in 1950. He has a MA in counseling and began publishing his poems in Iraq since the 1970s. At the time the book was published, he was married with six children.

I tried googling him to see what's happened to him since the beginning of the war in Iraq, but didn't find anything.

This poem is the title poem from his book The Train of the Stars. It was translated for this collection by Adil Saleh Abid.



The Train of the Stars

The night is a train that passes,
Up on my house I watch it
Its eyes smile to me.

The night is a train that passes,
Carrying moons and stars
Clouds, flowers,
Seas and rivers that run.
The night is a train that passes.

The night is a train that passes,
I wish, oh, how I wish!
I could take it one day:
It would take me away,
To see where it's going.
Oh, where's that train going?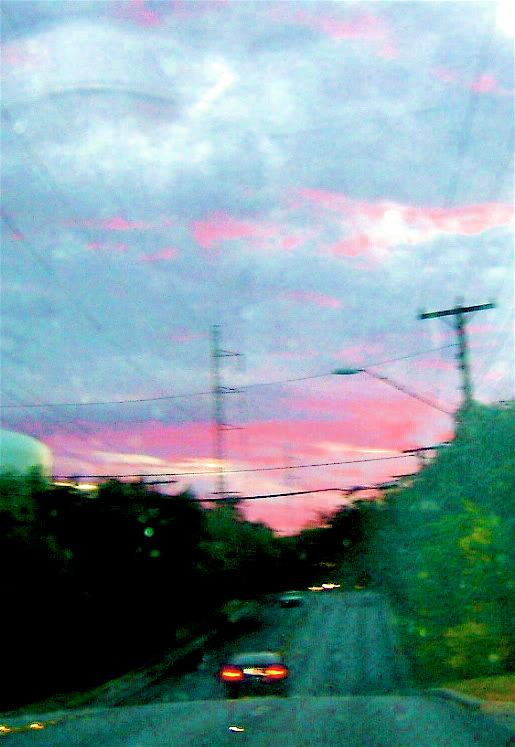 Here's a new poem from our friend Thane Zander.

I know I just used one of Thane's poems a couple of weeks ago, but I liked this one so much, couldn't put off using it.



Adding Insult to Injury

Catch a globe burnt orange and red,
pass it to the Moon Man in the French Quarter
where tuba and trombone whistle baritone,

placate the hordes with witchcraft and sorcery
the severance of head from shoulder depicted
in the romance of Ghi and Janice in Spain,

contemplate your ballooning prostate, death
eat or consume, consummate or beat, rabbits feet
and seduce a Veronica with pink toenails

that flash severely in the Mid Morn dusk, swollen
your eyes from years of tears, tears for fears, ears
that pick up the Oompah sound of Diggety's organ

and play a swan lake waltz in a Beer Hall in Hamburg
where the lead dancer is picked on for being Gay,
and the lead ballerina is a whore unto sailors in port.

The magic of pinkish white on snow capped peaks, we know
a resonance of distraction plying a netherworld darkness
capitulating under the weight of a Dorothy and a Wiz

all stuck in the Kansas Time Loop, a highway lost
in the annals of history and records, and LP's
extolling Sweet Home Alabama and Rocky Mountain Way,

the destruction of Dresden and Nagasaki, Napalm
on streets in LA and San Fran, and the back yard
goings on of the crooks in the Bronx and baseball cards

collected by children with stardom and penance
and five dollar McDonalds watches and parents
with no job, no home, no hope, pull the rope

and hang in a society dying, living crying falling
into a state of disrepair, a state of wealth, of fear
of the time when Twin Towers became a hole in the ground

the profound hinting at rebuilding, the flock on East Street
pardon the preachers that just don't ply the party line,
resigned to the fate of gloom and despair, hope, charity,

faith and the three sisters of sin wiggle a finger
giving orgasmic thrust to trucks on highways, by ways,
Frank sung it My Way, and the love of Man and Woman

Beast and Reptile, and Jaws in the Ocean
no notion, no warning, no legs in the bright of morning.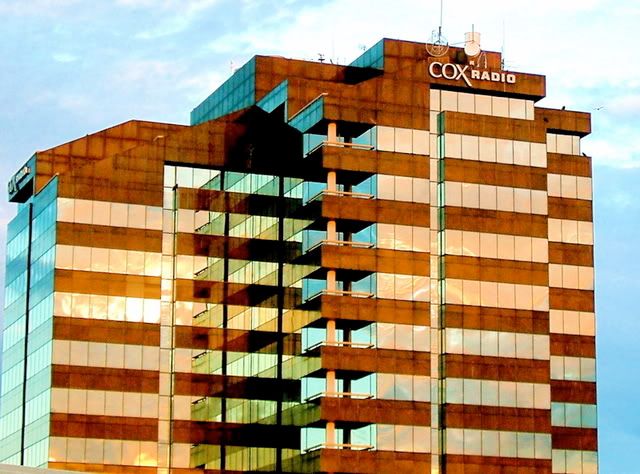 The next three poems are by Diane Wakoski, from her book Emerald Ice, Selected Poems 1962-1987. The book was first published in 1988. My copy was published in 1996 by Black Sparrow Press.

Wakoski was born in Whittier, California in 1937 and studied at the University of California, Berkeley. She has published over forty books of poetry, including Emerald Ice. Other books include the four volumes of her The Archaeology of Movies and Books sequence, Argonaut Rose, The Emerald City of Las Vegas, Jason the Sailor, and Medea the Sorceress. A book of essays, Towards a New Poetry was published in 1980. She is best known for a series of poems collectively known as "The Motorcycle Betrayal Poems." She won the prestigious William Carlos Williams award for Emerald Ice.

Wakoski teaches creative writing at Michigan State University in East Lansing, Michigan.



My Knees Go Before the Firing Squad at Dawn

Pain visits me
at night
like a workman going to his bar
for a beer
at five,
before he goes home.

It is
no extra-
ordinary event
is what I mean to say.

Pain come in,
wearing his steel-toed shoes
and overalls,
and I try to remember
from his specific costume
what job it is
that he does
all day.
It is
not easy
for me to believe
in pain's necessity,
the aching of
my knees and back,
my wrists and ankles so brittle
I often fear they will chip
off and be gone,
like all the moving parts
like wheels, the arms
of a rough child's toy.

Pain is a hard worker
in my house
rising early in the mornings
and keeping track of every moment
of my time.

He is
perhaps
some ancient
head-of-the-household.
How I
wish I might take
him off
my income tax.

But no real benefits
accrue
except some foolish discipline
in my life. I have never
learned
to tell unwelcome visitors
they ought to
go away.

Never learned to tell
relatives
they are infection and diseases
in my blood.

You lower-middle-class hardhat
with narrow-minded opinions,
go away.
I can no longer afford
your wages
or inarticulate anger exploding
in my joints
and weakening my blood.
Pain
listens
like a deaf child
to my symphony.
Beethoven
is left
to only my ears,
aching for some beauty

1971


Poem for a Little Boy on the Buddha's Birthday

You have
taken
a complete biography
in the form
of your mother's hand. Such a camera,
the lens
a blind measurer;
who cares
whether you will be president
if the coral scrapes
cuts the bottom of your feet as you walk
along he ocean floor,
who cares
where you are? Your mother never
forgets;
she does not however feel
the same salt.
Is there anything
more real
than imagination?

She does not even
know where you are.

1968


Some Brilliant Sky

David was my brother
and killed himself
by the sea,
a dark night
without city lights
to obscure the milky way.

My hair glistens around me like stars
on the night when a man
cracks in half and falls
into the ocean.
Sheets of water,
as I come out of sleep,
no lover,
only the sweaty body of dreams
he stands over my bed
as I wake up
silent,
whispering to himself,
"no scars,
no scars"

but he forgets
David who died in the ocean
when the stars were visible in some brilliant sky,
and does not see my belly
mangled with scars
from childhood or birth.

Poetry is our history.
We study the stars
to understand temperatures.
Life and death are the only issues;
we often forget that -
arranging our furniture,
washing our cars.

When I look at the sky
I think of David
throwing himself off that cliff
into an ocean which moves with the moon,
drying
the red blood in his mouth
in a night as black
as eels.

1972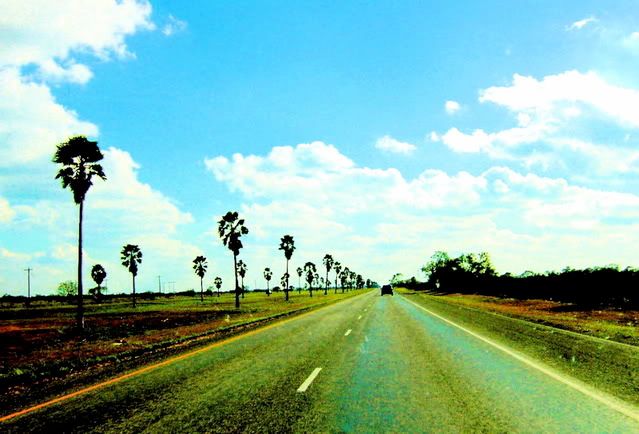 By agreement of 31 years, D and I visit family on Thanksgiving and spend Christmas at home. Last week being T-day, we went south to the Rio Grande Valley from whence we both come. When I left for the first time in 1962 it was a series of small towns laid out 7 or 8 miles apart on the highway that ran the length, anchored by two larger towns on either end, Brownsville and McAllen, both on the border. Now that whole length of small towns has become a metroplex on both sides of the border of a million or more people. Despite all the changes, including not just population growth, but economic, political and cultural changes that upended the social order and cultural assumptions, there is very much still the same - family, community and a strange kind of agrarian urbanism that is neither one nor the other.

While much of D's family is still there, mine is long gone.



homecoming

traveling holiday
tomorrow,
285 miles south to the border,
turkey dinner, lots of
howdy-dos
and how-ya-beens,
then,
Friday,
285 miles home

as usual,
sometime before we leave,
i'll drive the 7 extra miles
to the little town i came from,
take a look around,
check out the old house
where i grew up,
stop at the cemetery
where most of the people
i knew who stayed around
currently reside,
brush dry leaves
off my parent's headstones,
and pause a minute
to remember them anywhere
but below the ground i stand on

and that's it for
homecoming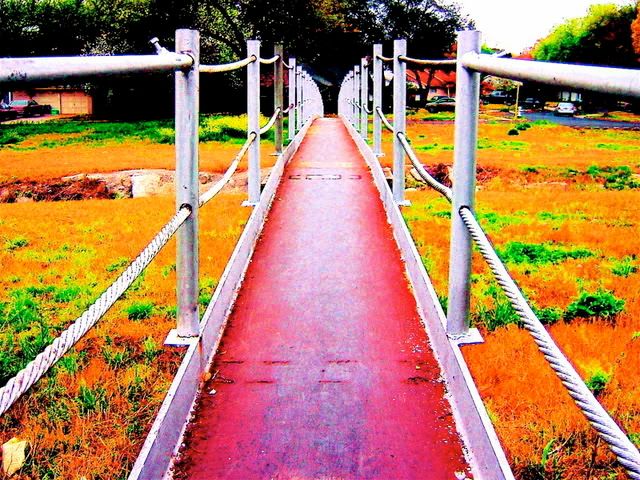 The next poem, by Juan Luis Borges, is from the 2000 Issue 4 of Poetry International

Born in 1899, Borges produced eight books of poetry, in addition to his prolific output as a writer of fiction and literary critic.



Browning resolves to be a poet

Through these red labyrinths of London
I discover that I have elected
the most curious of human professions,
save that all, in their own way, are of it.
Like the alchemists
that sought the philosopher's stone
in the fugitive mercury,
I will make common words
- the gambler's marked deck, currency of the mob -
take back the magic they possessed
when Thor was the numen and the crash,
the thunder and the prayer.
In the dialect of today
I will tell the age eternal things;
will try not to be unworthy
of the grand echo of Byron.
This dust that I am will be invulnerable.
If a woman shares love with me
my song will move the tenth sphere of the concentric heavens;
if a woman disdains my love
I will make my sadness a music,
a high river that may follow resounding through the times.
I will live to forget myself.
I will be the face that I glimpse and then forget,
I will be the Judas who accepts
the divine mission to be the traitor,
I will be Caliban in the bog,
I will be a mercenary soldier who murders
without fear and without faith,
I will be Policrates who views with fear
the annihilation appointed by destiny,
I will be the friend who I hate,
The Persian will give me the nightingale and the Roman the sword.
Masks, agonies, resurrections,
will unravel and ravel my fortune
and some day I will be Robert Browning.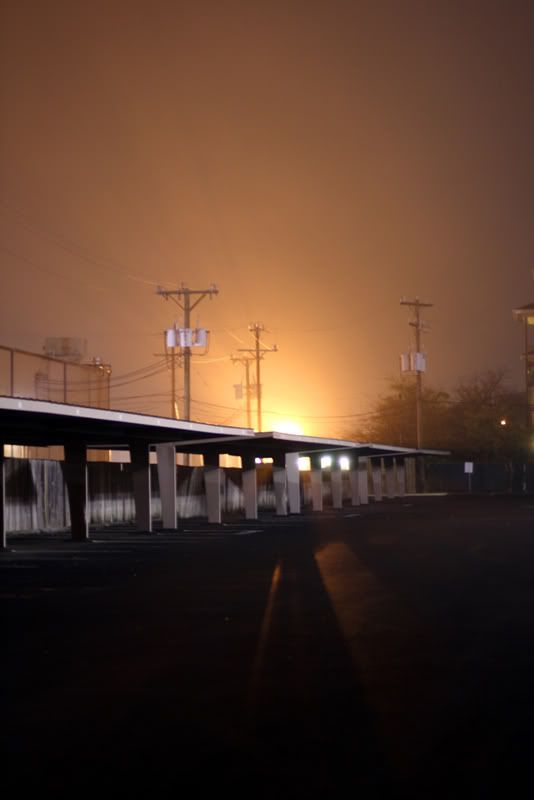 Photo by Thomas Costales





I'm very happy to have this week more photos from Thomas Costales.

Thomas says he suffers from insomnia and is accustomed to long walks around the city at night when most everyone else is asleep. One night, he says, he decided to take his camera with him. The result has been a whole catalogue of moody, mysterious images of San Antonio neighborhoods at night.

Here a few new images from Thomas, beginning with the one above, followed by the four below.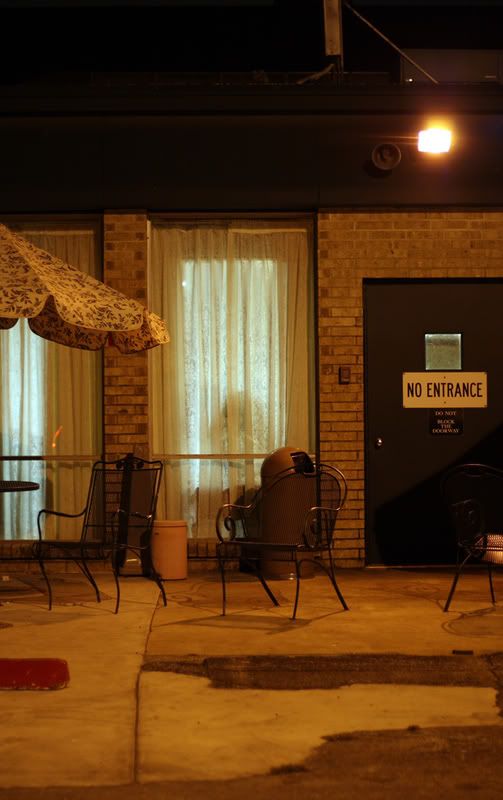 Photo by Thomas Costales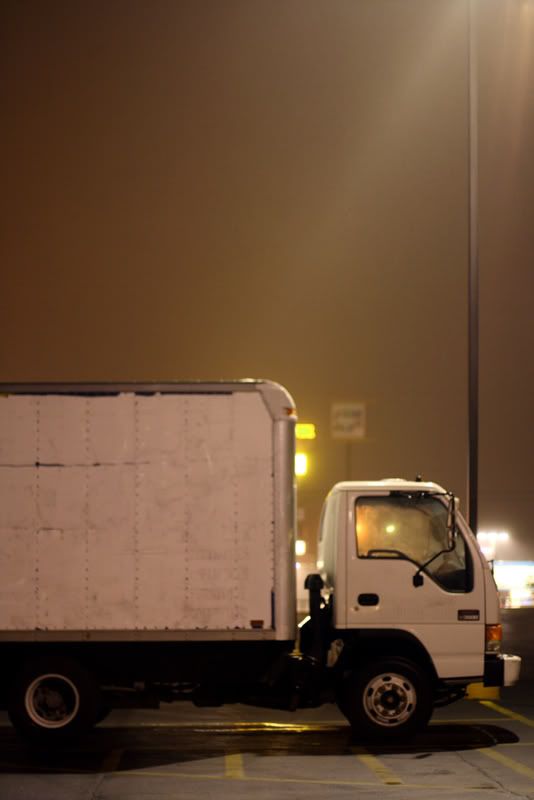 Photo by Thomas Costales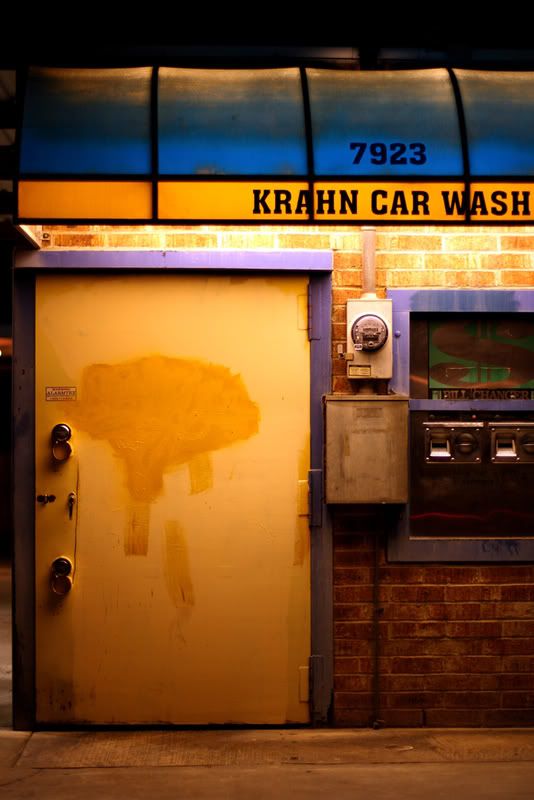 Photo by Thomas Costales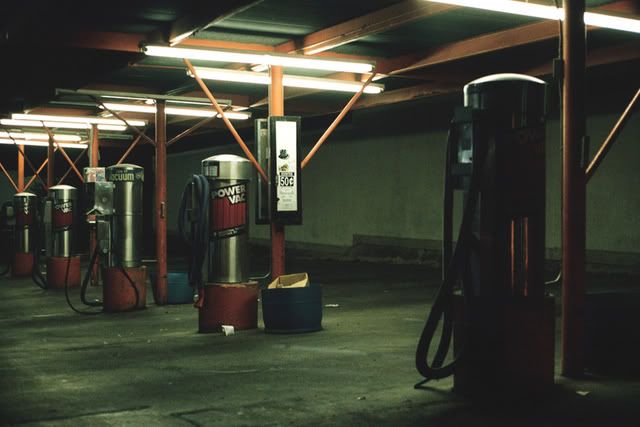 Photo by Thomas Costales





Keep up those nighttime ramblings, Thomas. And don't forget your camera when you go.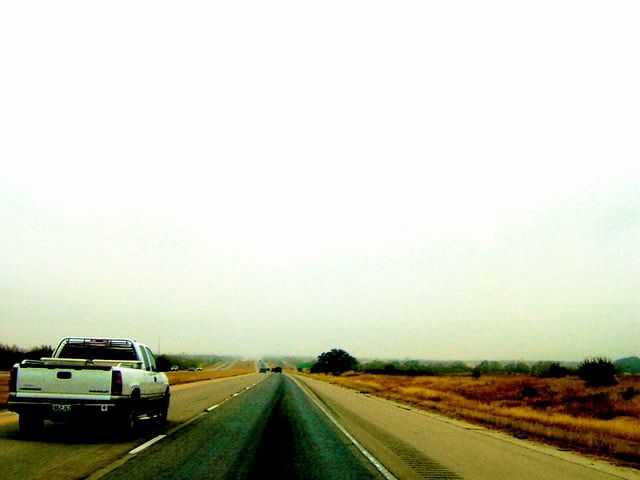 Gilbert Sorrentino was born in Brooklyn, New York, in 1929 and lived in that borough and in Manhattan all of his life. His published work includes six volumes of poetry and five novels, as well as many critical essays and reviews.

The next two poems are from his book Selected Poems, 1958-1980.



Toward the End of Winter

Brought almost to tears
by the simple presence of myself
in my own flesh, in the chair,
my familiar things around

Approaching my 38th year.

Partly drunk I am returned
returned to a moonlight
the shadows of trees subtly
moving swift toward water
and varied perfumes, in my chair,

by an old record I thought to discard.

In its faded loveliness the lose
of the singer is in me, her
clear voice doing the stupid song
honor, now she is forgotten

as the song. Approaching my 38th year
shaken at the absolute mass of my experience
the deadly facts of it: they are endless,
filled with faces, I hear voices behind
that lost vocalist's clear words.

Though it be rejected, rejected,
approaching my 38th year I am aware
of the truth of all time lost and buried.
Every act, each careful gesture
in tableau, I see the exact blouse
and how it smoothed over a young girl's
shoulders, her sweet fat.

These clarities moving to aromas
the singer enmeshed with the reality
of her voice in her own presence,of flesh.
Approaching my 38th year, the long dance
of each and every face, the delicate
timbre of each laugh, there is no truth
but in dead event, shaken, stunned

I miss everybody.


Majorie

Well she walked out of my life. Her young breasts
and the glitter of hair bleached
on her thighs.

Now there must be
stretch marks beneath her fitted girdle. She is
kindly toward her husband.

I had
the very bud of her, beauty and clarity
day clear.

Hello to her hello I kiss
your palm

God all the things destroyed since I last kissed her
on what bitter corner in the Bronx.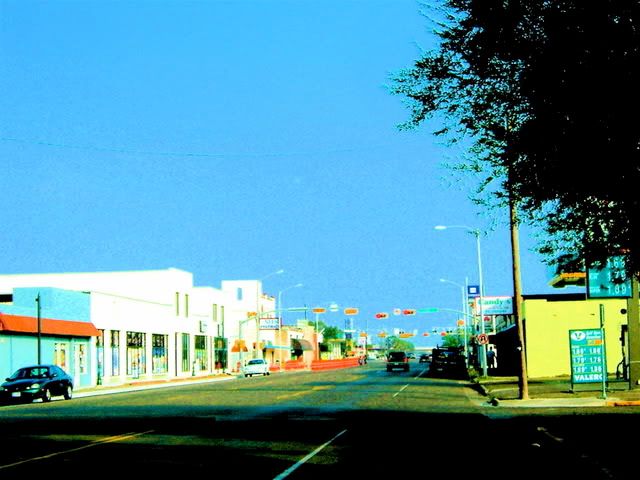 So here's a few words about that little town that grew me.



a booming little burg

La Feria,
Texas

for a while in the 50s
when i was a kid it was
a booming little burg
just a few miles from the border,
then near dead
and almost buried
until
saved
in these later years
by battalions
of white-haired
wrinkled
soldiers of early retirement,
roaming the ways and byways
in their RV's
looking for a warm place
to park, first, for the winter,
then full time, feeling welcomed
in a place with green grass
all year long in front
and navel orange
and grapefruit trees
in the back,
all cheap
cheap
cheap
geezer
paradise

now
the one-stop-light town
has a second light
and 6,111 inhabitants,
twice the number 47 years ago
when i first left
for more northern climes
and on the way down here
i was thinking
about moving back

but, no,
i've been a city boy
for a lot more years
than i was a country boy
and being, now, one of those white-hired,
wrinkled seekers myself
i pine for less familiar pastures than here

i'll be going home to the city
tomorrow as planned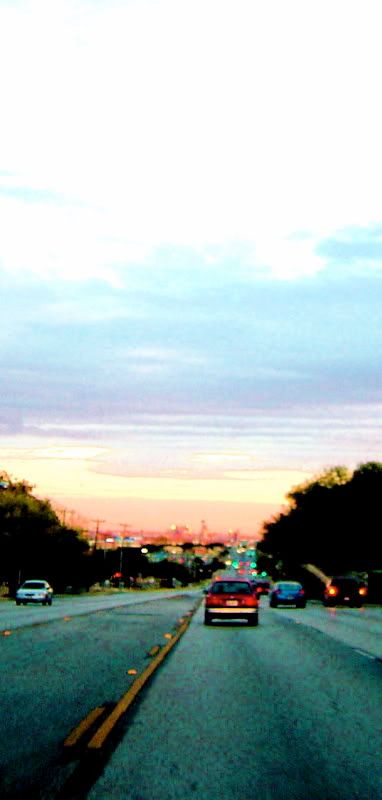 Richard Eberhart was born in 1904 in Austin, a small town in southeast Minnesota. He grew up on a 40 acre estate called Burr Oaks, since partitioned into hundreds of residential lots. He published a volume of poetry called Burr Oaks in 1947, and many of his poems reflect his youth in rural America.

Eberhart began college at the University of Minnesota, but transferred to Dartmouth College after his mother's death. After graduation he worked as a ship's hand, among other jobs, then studied at St. John's College, then, after serving as private tutor to the son of King Prajadhipok of Siam in 1931-1932, pursued graduate study for a year at Harvard University.

His first book of poetry A Bravery of Earth was published in London in 1930. It reflected his experiences in Cambridge and his experience as a sailor.

He taught for eight years at the St. Mark's School, where Robert Lowell was one of his students. During World War II he served in the U.S. Naval Reserve. From this experience came one of his best-known poems, The Fury of Aerial Bombardment, one of the poems I've chosen for this issue.

After the war, Eberhart worked for six years for his wife's family's floor wax company. Then, from the early 1950s until his retirement he dedicated himself to writing poems and teaching, including at the the University of Washington, Brown University, Swarthmore College, Tufts University, Trinity College, University of Connecticut, Columbia University, University of Cincinnati, Wheaton College, Princeton University and Dartmouth College. He taught for 30 years at Dartmouth as professor of English and poet-in-residence, where he was known for his encouragement of young poets.

In 1956, The New York Times sent him to San Francisco to report on the Beat poetry scene there. As a result he published a feature in the Times book review section that helped call national attention to the Beat generation, and especially to Allen Ginsberg as the author of Howl.

The book I've taken his poems from this week is Richard Eberhart: Selected Poems 1930-1965. Published in 1965, it won the Pulitzer Prize for Poetry.

Eberhart died in 2005



The Fury of Aerial Bombardment

You would think the fury of aerial bombardment
Would rouse God to relent; the infinite spaces
Are still silent. He looks on shock-pried faces.
History, even, does not know what is meant

You would feel that after so many centuries
God would give man to repent; yet he can kill
As Cain could, but with multitudinous will,
No farther advanced than in his ancient furies.

Was man made stupid to see his own stupidity?
Is God by definition indifferent, beyond us all?
Is the eternal truth man's fighting soul
Wherein the Beast ravens in its own avidity?

Of Van Wettering I speak, and Averill,
Names on a list, whose faces I do not recall
But they are gone to early death, who late in school
Distinguished the belt feed lever from the belt holding pawl.


I had to look this up, so I assume others will have to do the same. I'll save you the trouble.

The "belt feed lever" and the "belt holding pawl" refer to the operations of the Browning M2 .50 Caliber Machine Gun.


If I Could Only Live At The Pitch That Is Near Madness

If I could only live at the pitch that is near madness
When everything is as it was in my childhood
Violent, vivid, and of infinite possibility:
That the sun and the moon broke over my head.

Then I cast time out of the trees and fields,
Then I stood immaculate in the Ego;
Then I eyed the world with all delight,
Reality was the perfection of my sight.

And time has big handles on the hands,
fields and trees a way of being themselves.
I saw battalions of the race of mankind
Standing stolid, demanding a moral answer.

I gave the moral answer and I died
And into each realm of complexity came
Where nothing is possible but necessity
and the truth wailing there like a red babe.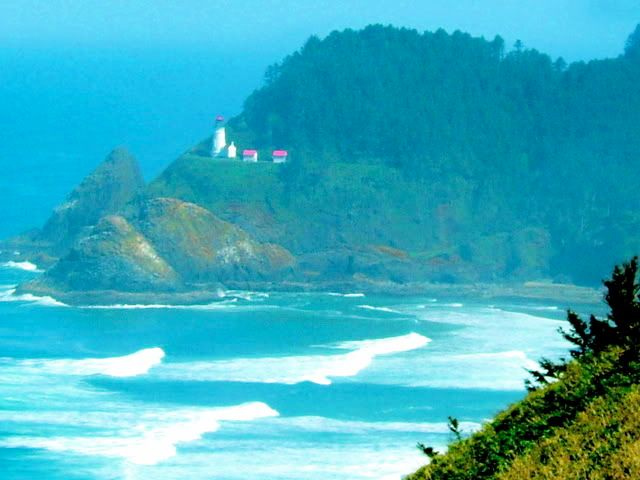 Here's a poem from our friend in Aloha Land, Alice Folkart, listing all the things she misses from her old California home.



I miss...

I miss

foghorns,

the call of freight trains in the night
clattering up from the refineries
and across the city to the port,
screaming Whoooooo whoooo
at the grade crossings at 2:00 a.m.

Roads leading east.

Driving for more than an hour
in any direction.

Dairy Queen,

Trader Joe's,

Haughty White Seagulls.

Earthquakes - maybe.

Geraniums.

Putting a sweat shirt on
over a long-sleeved shirt,
over a tee shirt
and wearing thick wool socks,
maybe my old beret.

Yes, it does get that cold in L.A.

Beets.

Decent Mexican food.
Corn tortillas. Yellow corn tortillas.

Being able to walk
in the middle of the day.
It's too hot, too sunny here.

Crows.

Mockingbirds!
Never thought I'd miss them,
but I do.

And Jays, mean old things.

L.A. Chinese food -
what they have here
is mostly 1953 Chinese food.


It won't be the same
if I go home for a visit.
There's no "home" to go to,
no corner bedroom
with the lantana climbing over the window.

Oh, yeah, and I miss Lantana too,
its dusty scent.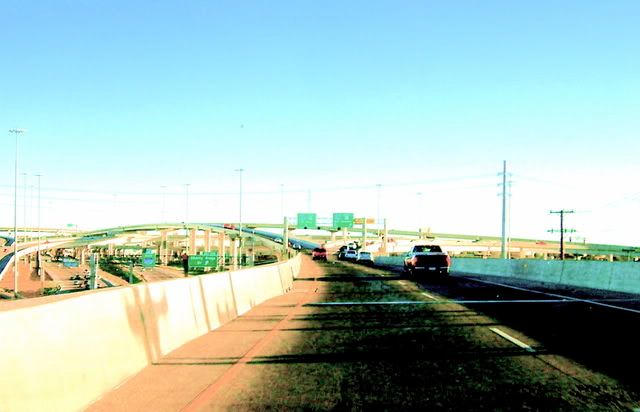 William Matthews was born in Cincinnati, Ohio in 1942. He earned a B.A. from Yale and an M.A. from the University of North Carolina. During his lifetime he published eleven books of poetry, including Time & Money, which won the National Book Critics Circle Award and was a finalist for the Lenore Marshall Poetry Prize, Selected Poems and Translations 1969-1991, Blues If You Want, A Happy Childhood, Rising and Falling, Sticks and Stones, and his first book published in 1970, Ruining the New Road. Two collections published posthumously include Search Party: Collected Poems and After All: Last Poems published in 1998.

Matthews taught at several schools, including Wells College, Cornell University, the University of Colorado, and the University of Washington. At the time of his death, in 1997 on the day of his fifty-fifth birthday, he was a professor of English and director of the creative writing program at New York's City College.

My poem this week is from Search Party, his first posthumous collection.



Dog Life

Scuffed snout, infected ear, ticks like interest
on a loan. Butt of jokes that would, forgive me,
raise hair on a bald dog. Like the one about the baby

so ugly that to get a dog to play with it,
they had to tie a pork chop around the baby's neck.
Or, get this, when you're not working like a dog,

you're dogging it. Yet those staunch workers,
human feet, are casually called dogs, and they're
like miners or men who work in submarines,

hard men who call each other sons of bitches
when they're mad. No wonder it's not loyalty
to dogs that dogs are famous for, since it's men

who've made dogs famous. And don't we under-
stand about having masters, and having food?
Masters are almost good enough for us.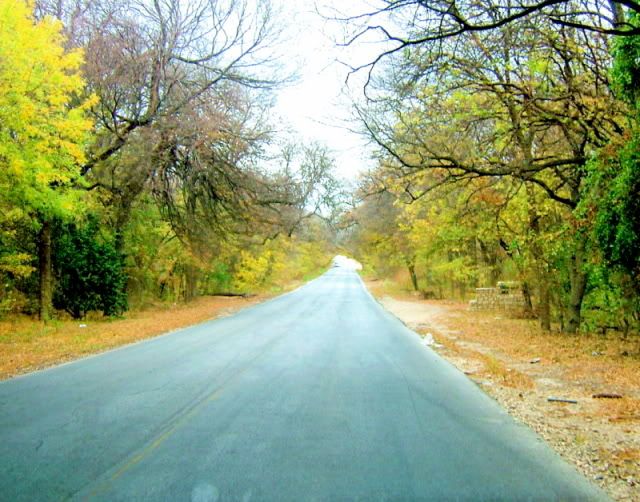 Every once in a while, I get very tired of me. Luckily, my disaffection doesn't usually last too long.



me

a poet
who seeks to create art
drawn
from the essences
and intricacies
of his own particular
self
should first
insure
that his own particular
self
embodies sufficient
levels of interesting
essences
and
intricacies
to merit a patron's
involvement
in the adventure
of his art

meanwhile
on this night
i am so completely
humongously
stupendously
ginormously
bored
with myself
i see no prospect
for another poem
for a dozen
possibly
two dozen years
in the
future
upcoming

perhaps
i'll
be more interesting
tomorrow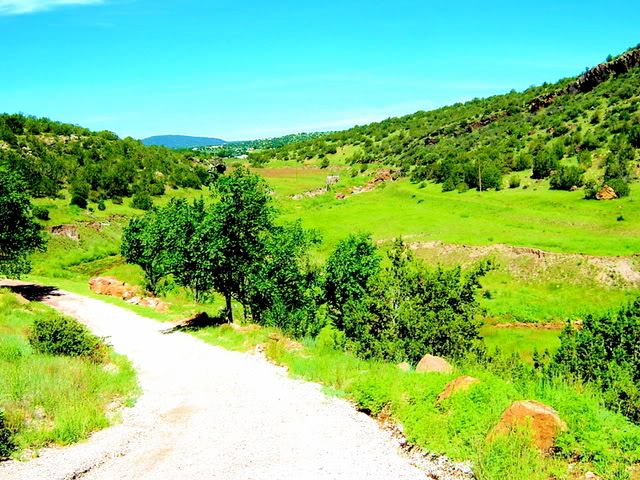 The next poem is by Lorna Dee Cervantes from her book From the Cables of Genocide: Poems on Love and Hunger, published in 1991 Arte Publico Press.

Cervantes, born in 1954, is coeditor of Red Dirt, a cross-cultural poetry journal In addition to this book, she is the author of Emplumada, which won an American Book Award. Her work has been included in many anthologies, and, in 1995 she received a Lila Wallace-Reader's Digest Writers' Award.

She lives in Boulder, Colorado.



Valentine

Cherry plums suck a week's soak,
overnight they explode into the scenery of before
your touch. the curtains open on the end of our past.
Pink trumpets on the vines bare to the hummingbirds.
Butterflies unclasp from the purse of their couplings, they
light and open on the double hands of eucalyptus fonds.
They sip from the pistils for seven generations that bear
them through another tongue as the first year of our
punishing mathematic begins clicking the calendar
forward. They land like seasoned rocks on the
decks of the cliffs. They take another turn
on the spiral of life where the blossoms
blush & pale in a day of dirty dawn
where the ghost of you webs
your limbs through branches
of cherry plum. Rare bird
extinct color, you stay in
my dreams in x-ray. In
rerun, the bone of you
stripping sweethearts
folds and layers the
shedding petals of
my grief into a
decayed holo-
gram - my
for ever
empty
art.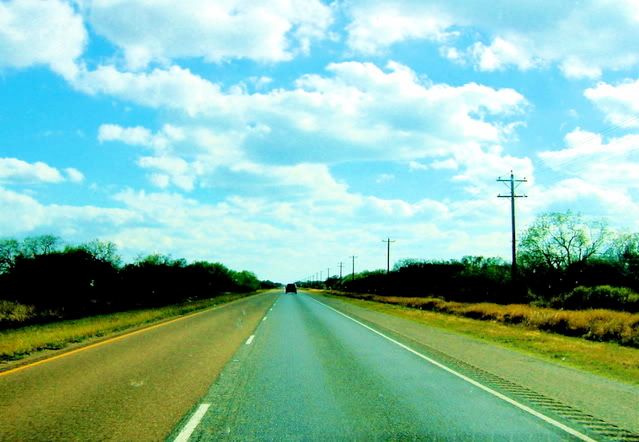 Next, I have two poems from our friend Walter Durk.



Slow dance

We stand in the basement, ears attuned to
a repetitive disco beat. Eyes glued straight-ahead
at the few dancing bodies.

I've been here for an hour or two, drinking beer,
and want to leave since I'm bored, but stay.
And I notice you there, to the left front of me,
standing with glossy brown hair
and uninterested stare.

I sip my beer, as music pounds
and the disco ball spins throwing
light beams all around, drawing us
into a hypnotic trance. I ask if you'd like
a beer, you say sure and we linger,
sipping-sipping-sipping and talking
a little too before last call, before you
invite me into your life, into your body.


Anticipation

There is a day that arrives every spring
that is warmed by the distance of winter

it makes you want to rush outside
to call new birds from their nests

clean gold dust from trees off the porch
and set a table and chairs there

walk to the mailbox in shorts and flip-flops
to retrieve an expected brown package

carry it back and tear it open
and as you sit on the porch

thin little book in your hands
release words to the air

as you read aloud to yourself
on this quiet spring night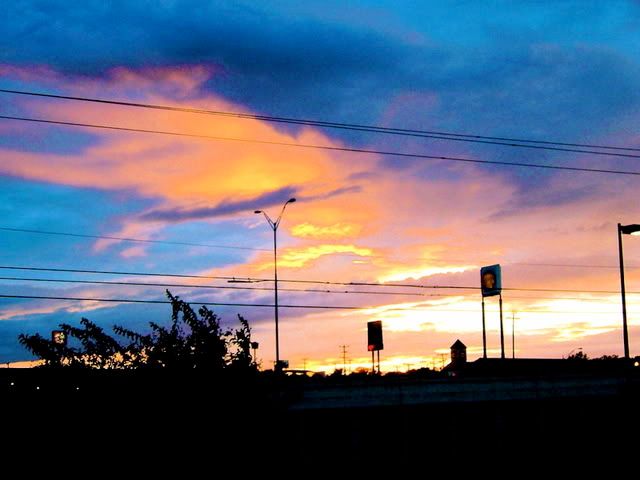 I go back to the Russians for the next poem - specifically Osip Mandelstam with poems from the book Stone, a book of poems translated by and with commentary by Robert Tracy. It's a bilingual book, Russian and English on facing pages. If it was 40 years ago, I might try to translate them myself, but those days are long gone.

Born in January, 1891, in Warsaw, Poland, Mandelstam was raised in the imperial capital of St. Petersburg, Russia. His father was a prominent leather merchant and his mother a teacher of music. He attended the Tenishev School and later studied at the Sorbonne, the University of Heidelberg, and the University of St. Petersburg. After leaving off his studies to pursue writing, he published his first collection, Kamen ( Stone) in 1913. His second book, Tristia in 1922, secured his reputation, and both it and Stone were released a year later in new editions.

By this time, the Bolsheviks had begun to exert increasing amount of control over Russian artists, and Mandelstam, though he had initially supported the Revolution, was unwilling to yield to the their doctrine. The poet published three more books in 1928 - Poems, a collection of criticism entitled On Poetry, and The Egyptian Stamp, a book of prose - as the state closed in on him.

Mandelstam spent his later years in exile, serving sentences for counterrevolutionary activities in various work camps, until his death on December 27, 1938, in the Gulag Archipelago.

This week, I'm taking a series of short sketches from Stone.


*****

1.

A tentative hollow note
As a pod falls from a tree
In the constant melody
Of the wood's deep quiet...
1908


2.

In the wood there are Christmas trees
With golden tinsel blazing;
In the thickets toy wolves are gazing
With terrifying eyes.

O my prophetic sadness,
O my silent freedom
And the heavens' lifeless dome
Of eternally laughing glass!
1908


3.

In a light shawl, you suddenly slipped
Out of the shadowed hall -
We disturbed no one at all
Nor woke the servants up...
1908


4.

To have only a child's books for reading
And only a child's thoughts to nurse,
To let all grown up things disperse,
To rise out of deep grieving.

Life has made me mortally weary;
I will take nothing it gives,
but I love my land, poor as it is,
For I've seen no other country.

In a far away garden I swung
On a plain wooden swing - I recall
Fir trees, mysterious and tall,
In my vague delirium
1908


5.

More delicate than delicacy
Your face,
Whiter than purity
Your hand;
Living as distantly
From the world as you can
And everything about you
As it must be.

It must all be like this:
Your sorrow
And your touch
Never cooling,
And the quiet catch
Of not complaining
In the things you say,
And your eyes
Looking far away.
1909


6.

Against pale blue enamel, the shade
That only April can bring,
The birch tree's branches swayed
and shyly it was evening.

The pattern, precise and complete,
A network of thinly etched lines
Like the ones on a porcelain plate
With its carefully drawn design,

When the dear artist creates
The design on the glaze's hardness,
At that moment his skill awake,
No thought for death's sadness.
1909


8.

A body is given to me - what am I to make
From this thing that is my own and is unique?

Tell me who it is I must thank for giving
The quiet joy of breathing and of living?

I am the gardener, the flower as well,
Never alone in the world's prison cell.

My warmth, my breathing have already lain
Upon eternity's clear pane.

Imprinted on the glass a pattern shows,
but nowadays a pattern no none knows.

Let the dregs of the moment drain away -
The pattern's loveliness must stay.
1909


10.

With a mother-of-pearl shuttle
Weave the silk threads in;
O nimble fingers, begin
The task that weaves a spell.

The hands move left and right
In a never varying motion;
No question that you summon
Something terrible,like sunlight.

when the hand, spreads open, glows
Like a shell that flushes crimson;
Now it darkens with shade and then
Glides into fiery rose.
(1909)


47.

Yardmen with shovels are working
In quiet suburbs of snow;
Among bearded muzhiks I go,
A man passing by, out walking.

Shawled women flit to and fro,
Mongrels yap in a silly way
And houses and bars display
The samovar's rose red glow.
1913









Here's a piece that kinda came to me out of nowhere.



true confessions

there was
a time
then
when lots
of stuff was
going on,
shit
most of us
hope
every one else
already
forgot,
and i remember
particularly
a little bar
on north lamar
in austin
way back
off the street
kinda dark
mostly
had to know
it was there
to find it
$5 cover
$5 for a glass
of warm
watered-down
beer
and dancers
who started out
naked
and went on
from
there, tough
women,
throw your money
on the table
honey
they'd say
stick your
face
right up here
so i can
show you
what you came
to see

never
got drunk there -
couldn't afford it
at $5 a watered-down shot -
so usually
came
already drunk
from cheaper
dives -
places where
old flies
go to die
and
red-eyed
sots
fell asleep
in their
beer

from
what i
remember
i did
in those days
i hope to hell
there ain't nothing
i
forgot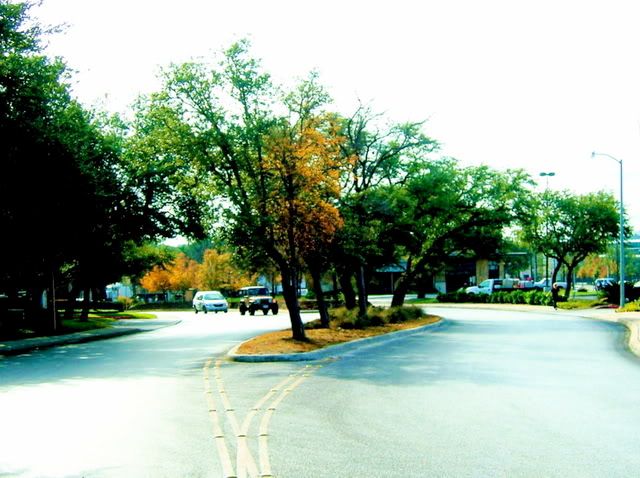 Here's a poem from The Best American Poetry - 1994, edited by A.R. Ammons and David Lehman.

The poet is Tony Esolen, Born in Scranton, Pennsylvania in 1959, Esolen earned his bachelors degree at Princeton and a Ph.D. at the University of North Carolina. At the time of this publication, he taught Renaissance literature at Providence College in Rhode Island.



Northwestern Mathematics

from Fine Madness

Hard to say what the natural numbers are.
A lot of ones: the snowy falcon, floating
Like god over the vast northwest, alone
Until the only ptarmigan pokes her head
From her rock cover, one mink in a trap,
His innocent tracks forever. Twos and threes
Crop up, now and again. Teenagers veering
Over to Fort Smith on their snowmobiles,
To hang like wolves around the Wine and Dine,
Jukeboxes, soaked boots, beer, big waitresses.
Two bucks for orange juice. The scuttlebutt:
Sheila and gray Sky and her slapstick husband.
That's life. Another round. And you can reach
up to thirteen, in the jock-sweat fishing shack
Of Lester Manatu & Sons. You rent
an outboard, fine, Manatu nods and doesn't
Bother to mark you down; his oldest grandson
Tallies up the accounts, keeps him in booze;
the old man, stubborn, stalls at seventy.
He's on the books as Presbyterian, but
He never bothered much with books, or words,
and she's long dead who once could make him sing.
He hauls his tackle box like a limb grown
Evergreen out of him these many years.
He likes me well enough, but he won't speak

Other than the ordinary words: here, hold this, wait.
He walks off to the limit of the world
To test, I don't know what, the ice, the weather,
an elk-trail molten into nothing. Life
Is what he moves in, my old hand at winter,
Life like the sweep of sky and plain his figure
Vanishes into, with the scattered bloom
Of a few numbers, and continuum.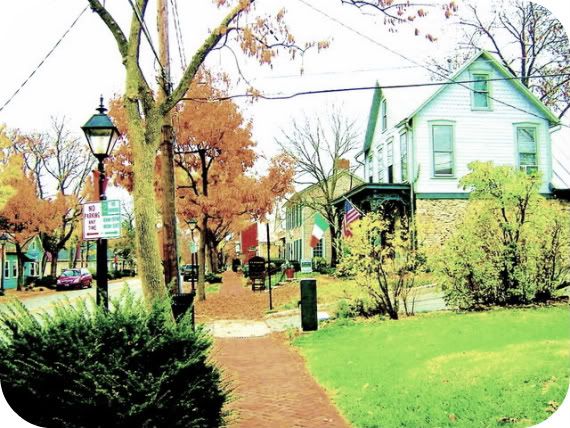 It seems we live by our expectations. How dislocating when our expectations are exceeded.



a 3-minute poem



she says
she just needs
5 minutes
and she'll be ready to go

that means
i have 15
possibly even 18
minutes
to finish this poem
.
.
.
.
.
oh my gawd,
she's ready,
three minutes,
a record
set
for the ages,
and 31 years
of
predictability
down the drain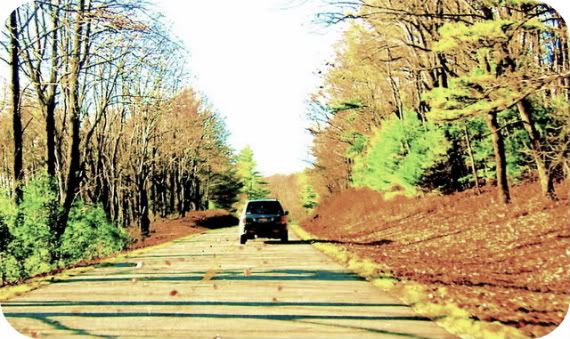 Nothing else to add, so that's it for this week.

Except for the customary - please remember that all of the material presented in this blog remains the property of its creators. The blog itself was produced by and is the property of me...allen itz.