It's a Wrap
Friday, December 19, 2008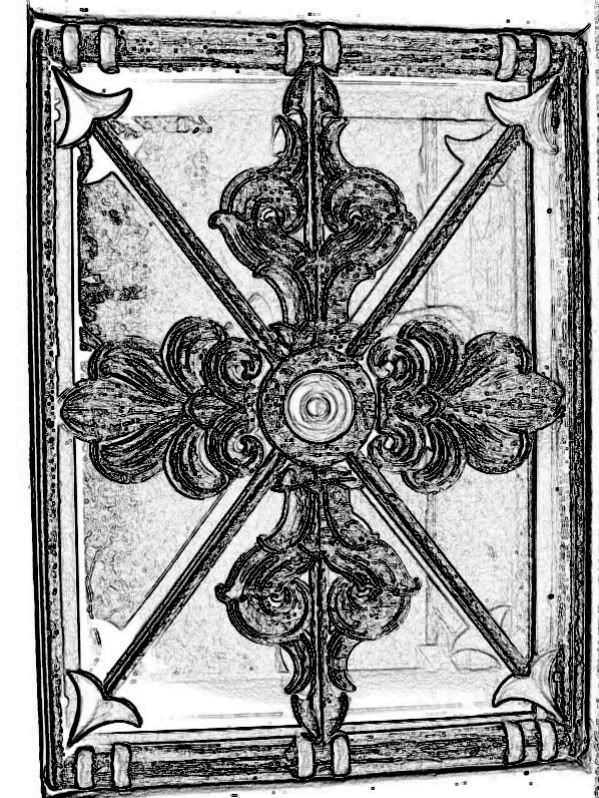 III.12.3.





This is my last post for 2008.

Here's what I have.

From friends of "Here and Now"

Gary Blankenship
Marie Gail Stratford
Susan B. Mcdonough
Ratava
RD McManes

From my library

Paul Monette
E.E. Cummings
Saleem Barakat
Kwang-kyu Kim
Tsering Wangmo Dhompa
Jane Hirshfield
Lawson Fusao Inada
Shirley Kaufman
James Galvin
Federico Garcia Lorca
John Oughton
Maria Piercy
Pamela Uschuk

and me.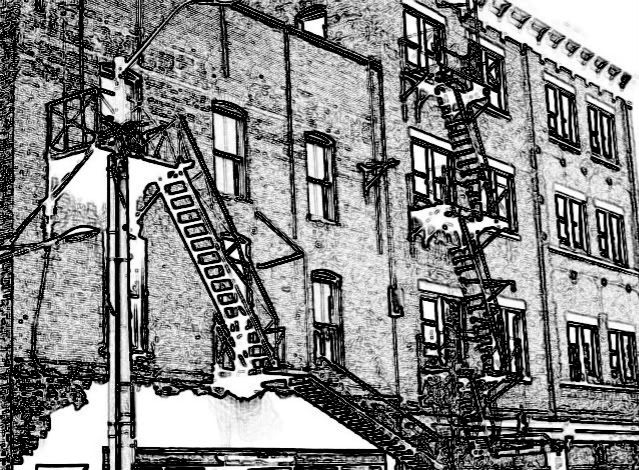 First, I have a poem by Paul Monette from his book West of Yesterday, East of Summer - New and Selected Poems (1973-1993), published in 1994 by St. Martin's Press.

Monette was born in 1945 in Lawrence, Massachusetts. He graduated from Phillips Academy in 1963 and Yale University in 1967, then moved to Boston, Massachusetts, where he taught writing and literature at Milton Academy for a number of years before moving to West Hollywood. In 1978 with his partner, lawyer Roger Horwitz. Monette's most acclaimed book, Borrowed Time, chronicles Horwitz's fight against and eventual death from AIDS. His 1992 memoir, Becoming a Man: Half a Life Story, tells of his life in the closet before coming out, won the 1992 National Book Award in the nonfiction category. In addition to his poetry, he also wrote the novelizations of the 1988 film Midnight Run, the 1979 film Nosferatu the Vampyre, the 1987 film Predatorr and 1983 film Scarface.

Monette's last years, before his own AIDS-related death in 1995, are chronicled in the film named after him, Paul Monette: On the Brink of Summer's End by Monte Bramer and Lesli Klainberg.



The Worrying

at me alive day and night these land mines
all over like the toy bombs dropped on the
Afghans, little Bozo jack-in-the-boxes
that blow your hands of at 3 A.M. I'd go
around the house with a rag of ammonia
wiping wiping, crazed as a housewife on Let's
Make a Deal the deal being PLEASE DON'T MAKE
HIM SICK AGAIN faucets doorknobs the phone
every lethal thing a person grips and leaves
his prints on scrubbed my hands till my fingers
cracked washed apples ten times ten no salad but
iceberg and shuck the other two thirds someone
we knew was brain dead from sushi so stick
to meatloaf creamed corn spuds whatever we
could cook to death DO NOT USE THE D WORD
EVEN IN JEST when you started craving deli
I heaved a sigh because salami was so de-
germed with its lovely nitrates to hell with
cholesterol that's for people way way over
the hill or up the hill not us in the vale
of borrowed time yet I was so far more gone
than you nuts in fact ruinous as a supermom
with a kid in a bubble who can't play and ten
years later can't work can't kiss can't laugh
but his room's still clean every cough every
bump would nothing ever be nothing again
cramming you with zinc and Haagen-Dazs so wild
to fatten you up I couldn't keep track of
what was medicine what old wives' but see
THERE WAS NO MEDICINE only men and to
circle the wagons and island the last of our
magic spoon by spoon nap by nap till we
healed you as April heals drinking the sun
I was Prospero of the spell of day-by-day
and all of this was just house worry peanuts
to what's out there and you with the dagger at
your jugular struggling back to work jotting
your calendar two months ahead penciling
clients husbanding husbanding inching back
and me agape with the day's demise who
was swollen who gone mad ringing you on
the hour how are compared to ten noon
one come home and have blintzes petrified
you'd step in an elevator with some hacking
CPA the whole world ought to be masked
please I can't even speak of the hospital fear
fists bone white the first day of an assault
huddled by you bed like an old crone empty-
eyed in a Greek square black on black the waiting
for tests the chamber of horrors in my head
my rags and vitamins dumb as leeches how did
the meningitis get in where did I slip up
what didn't I scour I'd have swathed the city
in gauze to cushion you no man who hasn't
watched his cruelest worry come true in a room
with no door can ever know what doesn't
die because they lie who say it's over
Rob it hasn't stopped at all are you okay
does it hurt what can i do still still I
think if I worry enough I'll keep you near
the night before Thanksgiving I had this
panic to buy the plot on either side of us
so we won't be cramped that yard of extra grass
would let us breath THIS IS CRAZY RIGHT but
Thanksgiving morning I went the grave two over
beside you was six feet deep already for the next
murdered dream so see the threat was real
why not worry worry is like prayer is like
God if you have none they all forget there's
the other side too twelve years and not once
to fret WHO WILL EVER LOVE ME that was
the heaven at the back of time but we had it
here not black on black I wander frantic
never done with worrying but its mine it's
a cure that's not in the books are you easy
my stolen pal what do you need is it
sleep like sleep you want a pillow a cool
drink ooh my one safe place there must be
something just say what it is and it's yours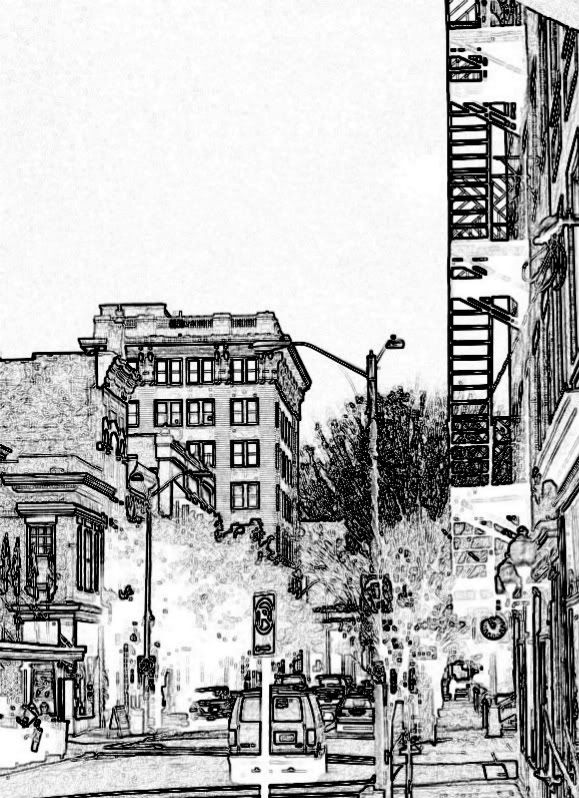 We've had some beautiful weather the past couple of weeks - the problem is, we need rain a lot more than we need beautiful sunny days.



blue cloudless day

blue
cloudless sky

temperature
low forties

light breeze
from the north

the kind of day
you want to bundle up
and take your dog
for a long walk

stroll
the Riverwalk

hang
Christmas lights

pick
apples
from that apple orchard
down the road
in Comfort

lotsa stuff
that it's usually too hot
to do

a perfect day for it
today

if we'd had rain
anytime in the past six months
it'd be a hell'uv a beautiful day









Here are several funnily serious and seriously funny poems by E.E. Cummings from the collection is 5.



XXXII

a man who had fallen among thieves
lay by the roadside on his back
dressed in fifteenthrate ideas
wearing a round jeer for a hat

fate per a somewhat more than less
emancipated evening
had in return for consciousness
endowed him with a changeless grin

whereon a dozen staunch and leal
citizens did graze at pause
then fired by hypercivic zeal
sought newer pastures or because

swaddled with a frozen book
of pinkest vomit out of eyes
which noticed nobody he looked
as if he did not care to rise

on hand did nothing on the vest
its wideflung friend clenched weakly dirt
while the mute trouserfly confessed
a button solemnly inert.

Brushing from whom the stiffened puke
i put him all into my arms
and staggered banged with terror through
a million billion trillion stars.


XXXIV

this evangelist
buttons with his big gollykwog voice
the kingdomofheaven up behind and crazily
skating thither and hither in filthy sawdust
chucks and rolls
against the tent his thick joggling fists

he is persuasive

the editor cigarstinking hobgoblin swims
upward in his swivelchair one fist dangling scandal while
five other fingers snitch
rapidly through mist a defunct king as

linotypes gobblehobble

our lightheavy twic twoc ingly attacks
landing a onetwo
which doubles up suddenly his bunged hinging
victim against the
giving ropes amid
screams of deeply bulging thousands

i too omit one kelly

in response to howjedooze the candidate's new silk
lid bounds gently from his baldness
a smile masturbates softly in the vacant
lot of his physiognomy
his scientifically pressed trousers ejaculate spats

a strikingly succulent get up

but
we knew a muffhunter and he said to us Kid.
daze nutn like it.


XXXVII

poets yeggs and thirsties

since we are spanked and put to sleep by dolls let
us not be continually astonished should
from their actions and speeches
sawdust perpetually leak

rather is it between such beddings and
bumpings of ourselves to be observed
how is this fundamental respect the well
recognized regime of childhood is reversed

meantime in dreams let us investigate
thoroughly each on his optima rerun first
having taken care to lie upon our
abdomens for greater privacy and lest

punished bottoms interrupt philosophy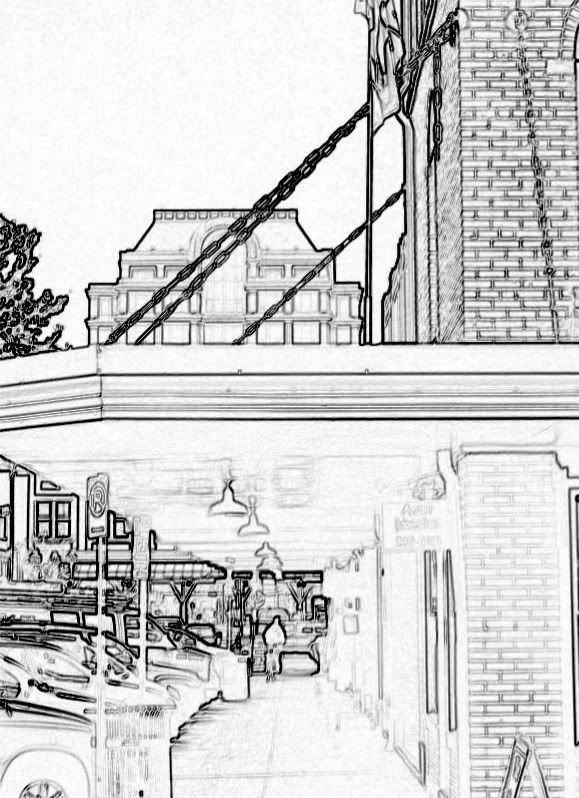 I have a short series now by friend Gary Blankenship.

Gary has two abilities (well, at least two among many others) I admire and cannot match. First, he is a master of finding a common reference point, then doing a series of poems around it. In doing my daily poems, I usually just fall into whatever hole opens up in front of me. No hole, no poem.

Gary is also very good at writing to various "forms." I, on the other can't do a form except by corrupting it, as I corrupted the Haiku when creating the Barku.

In this series, Gary has divided the 24-hour day into four quarters - Matutinal (the very early predawn morning), Diurnal (the sunlit day, dawn to dusk), Vespertine (the evening, very early night just after dusk), Nocturnal (the dark night, dusk to dawn) - and written a short poem referencing each period.



The Day Quartered

Matutinal, Separations

While I am still asleep and the puppy,
she rises at first light to start her search
for the perfect latte, the freshest news.
I dream she's here, and am once more surprised.


Diurnal, Garden Dreams

Amidst dandelion fluff and bee song,
she admires her garden labors.
Her book falls to the pavement, head nods,
and she dreams of me dreaming of her
asleep covered by a blanket of sun.


Vespertine, Searches

The candles are lit, sheets folded over,
but the table is empty, bed ice cold,
while she searches for twilight blossoms
in the company of bat and owl song.


Nocturnal, Discovery

Beneath stars that warm far flung cities,
beneath a moon that reflects another,
we explore strange terrains in the dark,
light enough to value what's uncovered.


I mentioned Gary's success with forms. Here's a form he introduced to many of us just last week.

To quote Gary:

The Shadorma is a Spanish poetic form made up of a stanza of six line (sestet) with no set rhyme scheme. It is a syllabic poem with a syllable pattern of 3/5/3/3/7/5. Little is known about this poetic style's origins and history, but it is thought to be a form invented by court poets in the 14th or 15th century.

Gary wrote this particular Shadorma on December 15th, thus the reference to "ten days."



Passages

Some can't wait
for the next ten days
to pass by,
but the best
gift is for the Bush final
forty-one to end.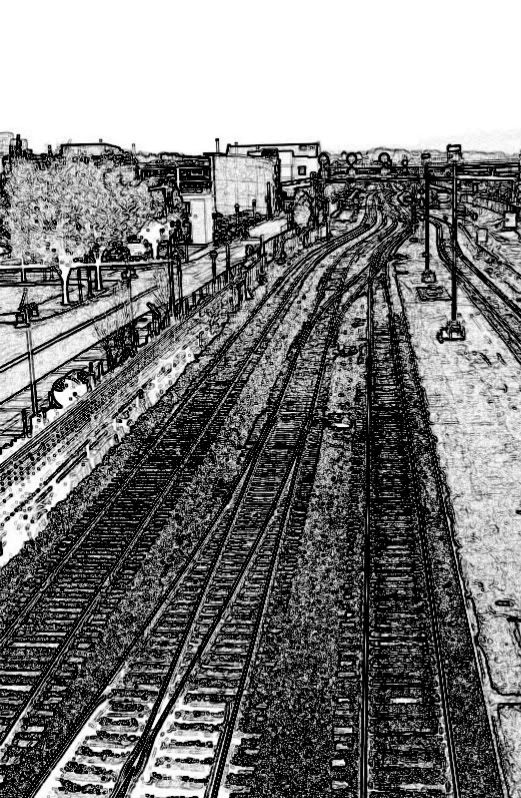 Next I have a couple of poems from The Same Sky - A Collection of Poems from around the World selected by San Antonio poet Naomi Shihab Nye. The book was published in 1996 by Aladdin Paperbacks.



The first poem is by Saleem Barakat, a Syrian of Kurdish origin. He has worked as a journalist and editor and, at the time the book was published, lived in Cyprus.



The Squirrel

The first hazelnut trundles down from above.
The second hazelnut, the third, the fourth, the fifth and
the sixth, trundle down from above.
The hazelnuts trundle down, nut by but, to the ground beneath
the dumb tree, the tree whose memory the squirrel collects
nut by nut, rolling it into his den.
Each year a memory of hazelnuts rolls, nut by nut, into
the den of the prince with the merry tail,
and the tree forgets.



And the second poem is by Kwang-kyu Kim of South Korea, a professor of German language and literature who has won major Korean literary prizes for his poetry.



The Birth of a Stone

In those deep mountain ravines
I wonder if there are stones
that no on has ever visited?
I went up the mountain
in quest of a stone no one had ever seen
from the remotest times

Under ancient pines
on steep pathless slopes
there was a stone
I wonder
how long
this stone all thick with moss
has been
here?


Two thousand years? Two million? Two billion?
No
Not at all
If really till now no one
has ever seen this stone
it is only
here
from now on
This stone
was only born
the moment I first saw it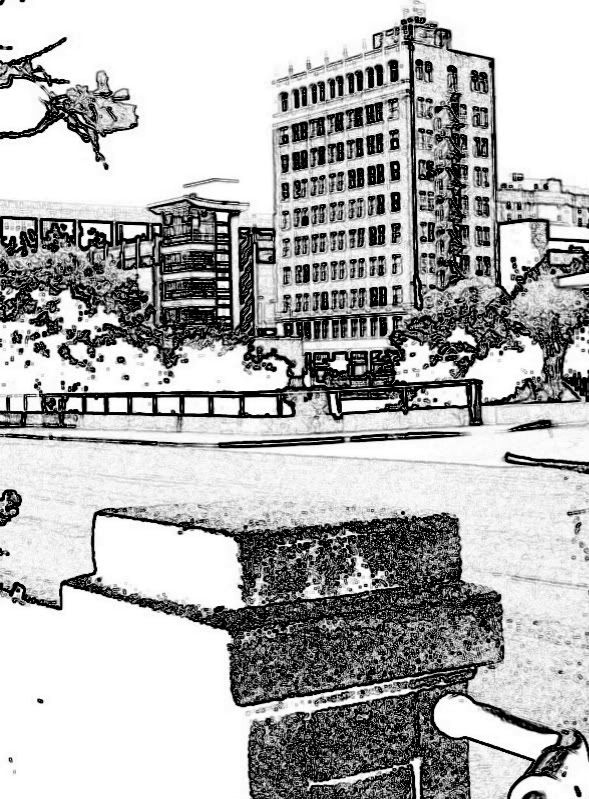 We had our first real cold weather last week, after a norther that blew in to shake the trees. This poem is from my morning walk.



cold dawn

i walked
today
in cold winds
at dawn

leaves
still hanging
on their trees
yesterday
swirl
this morning
in little fits
around me

rain
at last
not much
but enough
to renew
ever gullible
hope
that it will
someday
rain again
.
.
.
.
.
.
i will stay home
today
and work
curtains tied back
so i can look out
at this new world
and see winter
here at last
flying
with the leaves









Here's something interesting, several poets from The Wisdom Anthology of North American Buddhist Poetry published by Wisdom Publications of Boston in 2005.



The first poet is Tsering Wangmo Dhompa.

Born on a train halfway between Delhi and Chandigarh in 1969, she grew up in Dharamsala where her mother served as an elected member of the Tibetan Government-in-exile. She attended boarding school in Mussoorie in northern India and completed Bachelors and Masters Degrees in English Literature at Lady Shri Ram College at Delhi University. She worked as a feature writer for magazines in New Delhi for a year, then came to the United States to earn a Masters Degree in Professional Writing from the University of Massachusetts and, later, a M.F.A. Degree in Creative Writing from San Francisco State. For the past six years she has worked for the American Himalayan Foundation, an organization that provides humanitarian air to people in Nepal and Tibet, and to Tibetan refugees in India. She has published Recurring Gestures, a chapbook and Rules of the House, from which the poem below was taken.



Sun Storm

Like brides behind veils, my people peep from drawn curtains and
feel the air with their fingers. They do not see any use for heat and
are not hospitable to it. Electric fans focus on bare shoulders blades
and erect nipples.

Mosquitoes persist. Hands do not more vast enough.

On arrival, my people were instructed to throw away their black
clothes, then taught to distract the sun. In crisp white pajamas and
khadi shirts, they walked the camp till it paled to canvas of
gathering spirits

Night led them to the edge of the stream. Feet in water, they
talked about what they had left to lose.

Some afternoons, old stories were translated into Tibetan.
You are blessed, strangers said. God has delivered you. Such is his
bountiful nature.

Sparrows tattooed the air. Prayer beads clicked as mantras
circulated above the parable of a son who erred and was forgiven.
The story teller's lips bent with crystals of sweat.

Jesus loves you. For years, I thought Jesus was the president of a
country. He though he was a rich old man.

He told one story-telling woman she was wrong. Jesus had nothing
to do with it. It was all fate.


How Thubten Sang His Songs

You are adapted to speeches of silence, speak he said, speak.

Magpies shuffled in the neighbourhood as the world opened noisily.
Empty tongues are so heavy, I said. What do you know of life, you
who live in the cave.

Someone was getting married next door. A woman's giggle pierced
the room. The world outside could not be kept out.

He summoned a milkman from the street. What causes you grief?
Milk, said the man,milk.

He said to know where I was, I need to know where I came from.
I could only hear one word at a time.

When I am with people, I am in love with people. When I am
alone, I am alone.

What do you see in a cave when there is no light?

Shadows burn.

Fire.

Fire.



I'm finding lots of familiar names in this book where, from the title I wouldn't expect them. Such as Jane Hirshfield whose poems, taken from her own books or other anthologies, I've used frequently.

Here's a short one from this book



Why Godhidharma Went to Howard Johnson's

"Where is your home," the interviewer asked him.

Here.

"No. No," the interviewer said, thinking it a problem of translation,
"when you are where you actually live."

Now it was his turn to think, perhaps the translation?



I used a poem last week by Lawson Fusao Inada that I picked up from another source.

Well here's another poem, this one a bunch lighter, sure to delight all those Californians who've spent much of their life stuck on I-5.



A High-Five For I-5

*

Archaeologists have determined
that the I-5 Corridor
was originally a Power Path
with sacred Prayer Places
accessible on the side.

*

Padre Yo-Cinco
headed forth
with a mission:

Each settlement now
has its own
Taco Bell.

*

The Chinese
are still blasting
I-5 into Canada.

*

I-5 is still being
excavated in Mexico.

*

I-5 is the only structure
to have its traffic
reported from the moon.

*

At any given moment,
there is enough water
in I-5 plastic bottles
to dampen a famine.

*

At any given moment,
there are more boats
on I-5 than off Cuba

*

At any given moment,
there is more lifestyle
on I-5 in Seattle
than there ever was in Russia.

*

At any given moment
there are more Asians
on I-5 than others
may care to imagine.

*

At any given moment,
there are more random
acts of kindness on I-5
than in medieval times.

*

If you were to chop up I-5
and lay it side by side,
you could easily cover Europe,
not to speak of encountering
unspeakable resentment.

*

If you were to roll up I-5
you could truthfully promote
the world's largest replica
of a butterfly tongue.

*

The combined cracks of I-5
are equal to the Grand Canyon.

*

The depth of I-5
is to be respected.

*

There are more I-5 reflectors
than stars in the galaxy.

*

I-5 paint can
readily cover
rain forests.

*

I-5 dashboards emit
more radiation than
all wars combined.

*

Residents east of I-5,
to the Atlantic Ocean,
are noticeable different
from those on the other side.

*

Within a 24-hour period,
I-5 roadkill could sustain,
for life, Santa's entourage.

*

The I-5 Litter Patrol
has no chance of parole.

*

All I-5 homeless
are licensed.

*


All I-5 music
is approved.

*

With the advent
of drive-thru schooling,
The Ramp Generation
never has to leave I-5.

*

The I-5 CEO's RV
is refueled while moving.

*

A proven fact:
I-5 drivers
via mirrors
read faster
backwards.

*

If ratified,
I-5 becomes
the world's
narrowest
nation.

*

Otherwise I-5
remains the most-
traveled Mobius strip.

*

The I-5 median strip
is a designated reservation.

*

And, yes, the buffalo
have returned to I-5.

*

Improved sensors
allow many I-5 trucks,
especially at night,
to be driven by
the visually impaired.

*

In remote stretches,
beware the I-5 hijackers
and false interchanges

*

Coming soon:
the I-5 Channel.

*

Being tested
in the Gulf:
the I-5 Auto.

*

Almost extinct:
The I-5 Bronco.

*

Almost available:
The I-5 Franchise

*

Already in effect:
The I-5 Interstate
Date Line.


I think I'm going to be coming back to this book often.









Next I have two very short poems, gems, from two friends and cohorts on The Blueline's Poem a Day forum.

The first is Marie Gail Stratford, a freelance writer and dance instructor from Kansas City, Missouri, where she also works for a small computer retailer. Her work has appeared in several online periodicals, including The Loch Raven Review, Blue House, and Poems Niederngasse.

I can't imagine any way to do what she does here any better or in any fewer words. It is a gem of brevity and wit.



False Hope

false hope:
mistaking a toe tag
for a business card



Similarly, this poem by Susan B. McDonough is a novel in seven lines.

Susan creates gardens for a living and enjoys the journey of transplanting words into poetry. She has one foot in Arizona and the other in Maine. Her poems can be found both on-line and in print.



Passage

I am full
of gratitude
for happenstance.
I return the favor
in wandering journeys.
You can't fall
asleep on the tracks.









Here are two poems by Shirley Kaufman from her book Rivers of Salt published by Copper Canyon Press in 1993.

Kaufman, 79 years old, was born in Seattle, lived in San Francisco, and has been a resident of Jerusalem since 1973. She is winner of two NEA fellowships, in addition to many other awards. She has published eight books of poetry and several books of translations from Hebrew.



Bread and Water

After the Leningrad trials, after solitary confinement
most of eleven years in a Siberian Gulag, he told us
this story. One slice of sour black bread a day.
He trimmed off the crust and saved it for last
since it was the best part. Crunchy, even a little sweet.
Then he crumbled the slice into tiny pieces. And ate
them, one crumb at a time. So they lasted all day. Not
the cup of hot water. First he warmed his hands around it.
Then he rubbed the cup up and down his chest to warm his
body. And drank it fast. Why, we asked him, why not
like the bread? Sometimes, he said, there was more hot
water in the jug the guard wheeled around to the prisoners.
Sometimes a guard would ladle a second cup. It helped
to believe in such kindness.


Snow in Jerusalem

After it stops the air is still
whirling around our house and the pine trees
shake out their iced wings the way
dogs shed the sea from their bodies
after a swim, a whit crust slides
like shingles down the backs of the branches,
soft clumps loosen themselves from
sills and ledges, fall past our window
with the swoosh of small birds
or of moths at night that beat themselves
senseless against the lamp until
we switch it off and reach for each other,
warm and slightly unraveled under
the worn nap, under the flannel
of the snow sky, under the overhanging
sorrow of the city listening to the
plop, plop, it's all coming clean now,
starting to thaw a little from the inside.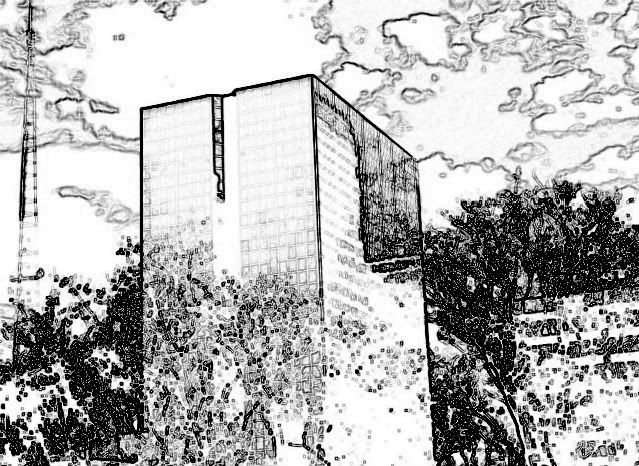 This poem came out of an interview with Daniel Barenboim I heard on NPR.



surround sound

sound
is to life
as
silence
is to death
says
Daniel Barenboim,
so
beat
your drum
blow your horn
surround
me with sound
musicians
quick-talking hucksters
blovating politicians
gossipy neighbors
crying babies
wailing fire trucks
grasshoppers cricking
the small splash
of a leaf
on a quiet pond

marbles on a hardwood floor

surround me
with the
roars
& rattles
of day
& breathy little
whispers
of night

surround me
with the sounds
of life

let me not slip away
in silence









James Galvin was born in Chicago in 1951 and raised in northern Colorado. He earned a B.A. from Antioch College in 1974 and an M.F.A. from the University of Iowa in 1977. He lives in Laramie, Wyoming, where he has worked as a rancher part of each year all his life, and in Iowa City, where he is a member of the permanent faculty of the University of Iowa's Writers' Workshop.

He has published a number of poetry collections, including X : Poems, published by Copper Canyon Press in 2003, from which I took the following poem.



Winter Solstice Full Moon At Perigee

Being in love isn't about being happy.
Here's a good idea: let's live some more.

After bad things happen we always live
A little more. Good timing, bad timing,

The people against me were probably right:
You can't step in front of the same bus twice.

From here on out, honesty's its own
Intelligence, which may or may not involve

Philosophy. Try to understand
The world, and leave the mind to darkness where

It thrives. Werner Herzog, for example, says
The mind is a room, better dimly lit

For livable ambiance, some lively music
For habitability - more floodlit, mute

For self-knowledge - a bogus notion, anyway.
According to the quarterback from Cedar
Rapids, Iowa, Jesus is a
Football fan, without whose intervention

The Rams could not have won the Super Bowl.
Aren't you ashamed at refusing love.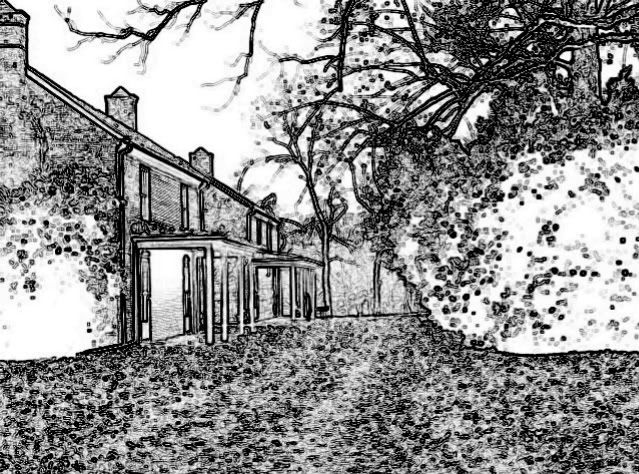 Now, here's a piece from friend of "Here and Now" and fellow San Antonio writer Ratava.



We Do the Best We Can

We do the best we can
And it's enough - it has to be -
Because it's all we can do.

Who has the right to judge, anyway?
Can someone outside my skin know
Just what it cost me to do a thing...
Or to not do it?

I know.
And no matter how much you may want me to,
I could never explain to you why it had to be this way -
Or that way -
Or the way it will turn out next week -
It just is, because of everything that was.

In order to understand
You would have to live inside me.
But you have a life of your own to live
So make it as fascinating as you seem to think mine is.
And why is what I do - or don't do -
So damn important to you anyway?

Do you think I know something you don't know?
Maybe...but then you probably know something I don't.
Because you lived it, and I didn't.
So if I know something, that's exactly how I learned it, too,
And telling you about it wouldn't satisfy your desire.
Only you can do that...by living it, like I did.

You wanna know what I know?
Stop watching me and go live your own damn life!
The answers will be different for you than they are for me,
Because you are not me.
And I can assure you...
You
don't
want
to
be.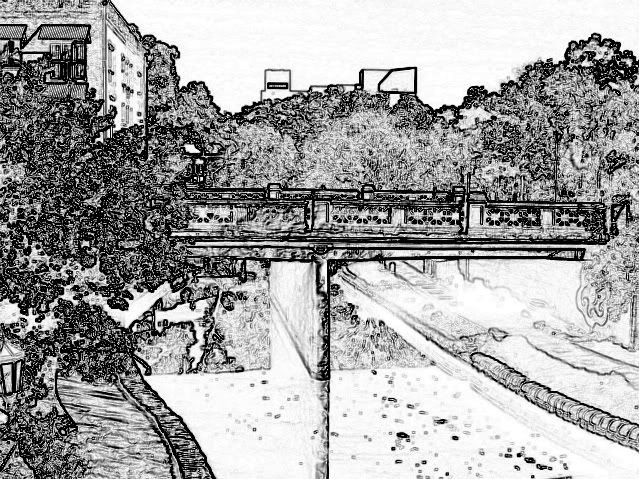 Because he was a character with such an interesting history, I've done extensive introductions when I've used his work in the past. This time I'm keeping it simple.

Federico Garcia Lorca, (5 June 1898 - 19 August 1936) was a Spanish poet, dramatist and theater director. He was born in 1898 and died in 1936, murdered by members of the fascist group Falange at the beginning of the Spanish Civil War.

I refer you to Google for more information.

In the meantime, here are two poems from his book poet in new york whose original Spanish text was published in 1940 by his estate. My bilingual copy, in its eighth printing in 1995, was published by HarperCollins. The book provides Spanish and English on facing pages with English translations by Greg Simon and Steven F. White.



Cow

To Luis Lacasa

The wounded cow lay down,
trees and streams climbing over its horns.
Its muzzle bled in the sky.

Its muzzle of bees
under the slow mustache of slobber.
A white cry brought the morning to its feet.

Cows, dead and alive,
blushing light or honey from the stables,
bellowed with half-closed eyes.

Tell the roots
and that child sharpening his knife:
now they can eat cow.

Above them, lights
and jugulars turn pale
Four cloven hoof tremble in the air.

Tell the moon
and the night of yellow rocks:
now the cow of ash has gone.

Now it has gone bellowing
through the wreckage of the rigid skies
where the drunks lunch on death


Little Girl Dropped in the Well
(Granada and Newburgh)

Statues suffer the darkness of coffins with their eyes,
but they suffer even more from water that never reaches
the sea...
That never reaches the sea.

The townspeople ran along the battlements, breaking
the fishermen's poles.
Quickly! To the edge! Hurry! And the tender stars
sounded like bullfrogs.
...that never reaches the sea.

At peace in my memory, heavenly body, circumference,
boundary,
you cry on the shores of a horse's eye.
...that never reaches the sea.

But no one in the darkness will be able to give you
distances,
only sharpened limits: diamond's future.
...that never reaches the sea.

While the people look for pillowed silences,
you pulsate forever, defined by your ring.
...that never reaches the sea.

You will always be ahead of some waves that accept
the combat of roots and anticipated solitude.
...that never reaches the sea.

They're coming up the ramps! Arise from the water!
Every point of light will toss you a chain!
...that never reaches the sea.

But the well pulls you back with small mossy hands,
you, unforeseen nymph of its chaste ignorance.
...that never reaches the sea.

No, that never reaches the sea. Water fixed in one place,
breathing with all its unstrung violins
on the musical scale of wounds and deserted buildings.
Water that never reaches the sea!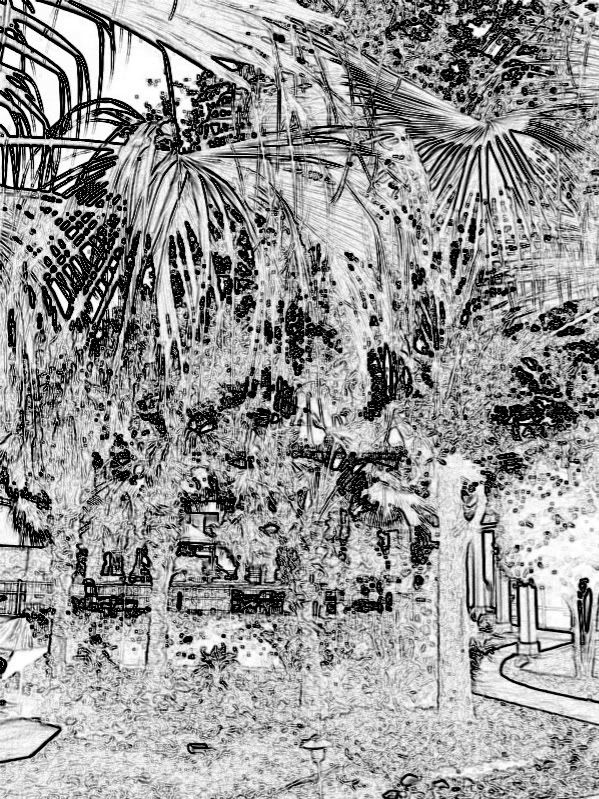 I'm easily distracted when I'm trying to write - for better or worse, the distraction usually becomes the poem.



good eats

i'm at La Taza
trying
to write my poem
for the day
and there's this old guy
sitting behind me
and he's telling this woman
from Cuba
all about the best
Mexican food places
in San Antonio
of which, mind you,
there are at least ten
thousand
and, from the sound of it,
he's eaten at maybe
three, and i stifle
my first urge
to tell the woman
to pay no attention
to this old fool, then he mentions
a place we ate at last night
for the first time,
La Hacienda de los Barrios,
way the hell on the edge of the city
with a wonderful outside dining
area under great old oak trees
and beautifully presented bland food
and he's raving about it
and i decide the three places
he's eaten at must be this one
and the two downtown in El Mercado
that specialize in margaritas, mariachis,
huge crowds and so-so food
and we love those places
because the tourists love them
and show it with their money
but
we don't eat there

then toward the end of the conversation
he mentions to the woman that,
th'ugh he grew up in San Antonio.
he's only been back here for three months.

for the last 30 years
he's lived in Washington D.C.

and all is explained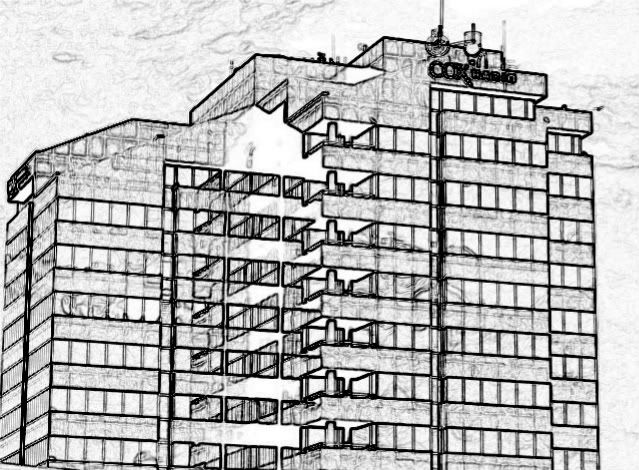 John Oughton was born in Guelph, Ontario, and spent his formative years there, except for two years in Egypt and Iraq. In more recent years, he has lived in Japan, Nova Scotia, and Toronto. He studied literature at York University in Toronto and Naropa Institute in Boulder, Colorado.

In addition to his work as a literary journalist and reviewer, Oughton has published four books of poetry, Taking Tree Trains in 1973, Gearing of Love in 1984, Mata Hari's Lost Words in 1988, and Counting Out the Millennium, published in 1996 by Pecan Grove Press of San Antonio.

The following poem is from his most recent book.



Erin's Birth

The face of the earth was covered with water... - The Book of Genesis

You waited until your due date
and in the honoured hour of the wolf
3:45, the first day of fall,
the start of Yom Kippur,
the closest approach of Mars to Earth,
the cusp of Libra and Virgo,
the waters that held you moved out.

We started you in Banff
cooking you up between sulphur springs and wine and
sliding skis through diamond fields of snow.
And we skated in the shade of Lake Louise's glacier,
balancing on thin steel over
the clear, crazed ice.
We made you with pleasure in the strength and softness
of our bodies, my tadpoles doing the Canadian crawl
to your mother's spore, the other half
of who you'd be.

You took root and held, your mother
sure from the start you'd stay.
She called me from a phone booth
to tell me she'd changed
into a song with accompaniment.
They you hung on through her nausea and pain,
airplane flights, and a miserable month
of fighting Nova Scotia drizzled,
even though the spring made
as it wedged open winter's frozen grin.

You started to dance early:
at first a ball bouncing
to the red heartbeat above
then a tiny astronaut on a water walk
to the end of your line
so alert we called you Booter:
you'd kick every hand
or stethoscope laid on you
and so strong your motions
rippled your mother's belly.

Now surfing out on the muscular waves
you unbalance the world with your cry.

- September 21-22, 1988









Next, I have a piece by "Here and Now" friend RD McManes. I haven't heard from Robert in a while, but discovered a whole treasure trove of his stuff I had temporarily lost track of.

Here's one of them.



a block with shaved corners

i drank shots with a priest
discussed politics with a senator
counted stars with an astronomer
sang karaoke with the eagles
wore bell-bottom blue jeans
and later a three piece suit

i sipped tea in england
sniffed brandy in france
smelled the tulips in holland
danced in a german disco
tasted the air in the swiss alps
felt the ground tremor in croatia
and touched holy water in macedonia

every block has a corner
and lord, I've rounded a few
even looked cancer in the eye
and have since survived
but how I ended up in rural kansas
is still a mystery to me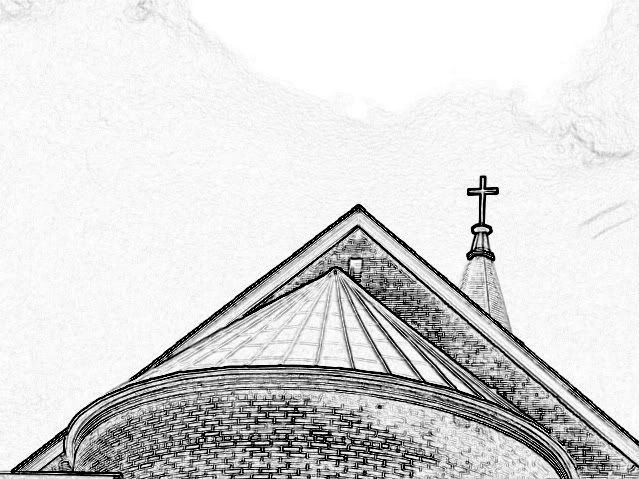 The next two poems are by Marge Piercy, from her book The Twelve-Spoked Wheel Flashing, published Alfred A. Knoph in 1980.

Piercy was born March 31, 1936 in Detroit into a family that had been, like many others, affected by the Depression. She went to public grade school and high school in Detroit. At seventeen, after winning a scholarship to the University of Michigan which paid her tuition, Piercy was the first person in her family to go to college. Winning various Hopwood awards allowed her to go to France after graduation. Her schooling finished with an M.A. from Northwestern where she had a fellowship.

After the breakup of her first marriage, Piercy lived in Chicago. She supported herself at a variety of part-time jobs; she was a secretary, a switchboard operator, a clerk in a department store, an artists' model, a poorly paid part-time faculty instructor. She was involved in the civil rights movement.

Since then, Piercy has published numerous novels and books of poetry.



Agitprop


To come up behind you
and embrace you in the chair
where you sit working
is a guerrilla tactic.
I rush in on the unguarded rear
inflict my affection
and withdraw at once
before the forces of defense can mobilize.
It is unlikely in this manner
that I will seduce you.
However, some force of insurrection
hiding in your rough clothes
might be inspired to rise in revolt.
Thus my attacks can be regarded
as propaganda moves -
promises to the presumable oppressed
of interim relief
and ultimate victory.


Expecting

It is a birthday present
that comes in the mail
with no sender you can guess,
only the opaque
company name, that could sell
jewels or long underwear.

It is a dream you almost
remember on waking, and then
in midday it crosses,
a bird flushed from cover
streaking through a clearing
too fast to see the color
but yes, you know it.
It cries now, deep
in the woods.

It is a sunrise flush
warming my breasts
under the shirt, and the constant
effort not to jump up and down
and splatter questions
when your name is said.

It is knowing I do
not know you but I will.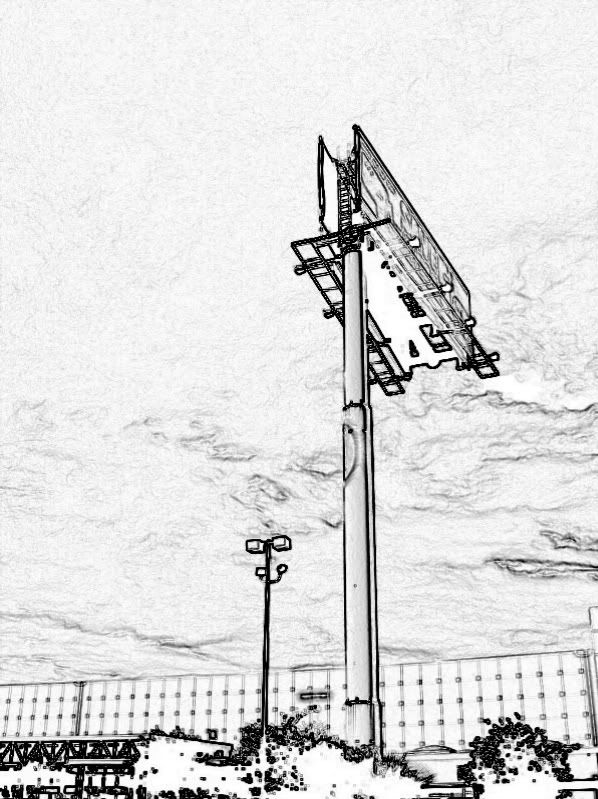 This is the kind of poem I write after imbibing too much William Carlos Williams, wishing I could write poems like he wrote.



i have a hat

i have a hat

a brown feltish thing
with a rakish
bend to the brim

that i wear
when my hair

long
and sometimes unruly

refuses
to conform to the rules
of social acceptance

it is
my bed-head
hat

not worn
often

irreplaceable
on the days it is needed

i'm
wearing it today









The next poem is by Pamela Uschuk is from her book One Legged Dancer, published by Wings Press of San Antonio in 2002.

Uschuk is the author of four books of poems, Finding Peaches in the Desert, One Legged Dancer, Scattered Risks, which was nominated by Ploughshares for the 2005 Zacharias Poetry Award as well as nominated for a Pulitzer Prize, and Without the Comfort of Stars: New and Selected Poems. She is also the author of several chapbooks of poems. Future publications include Crazy Love, a collection of poems from Wings Press.

Uschuk's work has been translated into nearly a dozen languages, including Spanish, Russian, Czech, Swedish, Albanian, and Korean. Her work has appeared in over two hundred fifty journals and anthologies worldwide. She also writes and publishes nonfiction articles.

Among the institutions where she has taught creative writing courses include Marist College, Pacific Lutheran University, Fort Lewis College, the University of Arizona's Writing Works Center and Salem College. She also spent many years traveling teaching creative writing to Native American students on the Salish, Sioux, Assiniboine, Northern Cheyenne, Blackfeet, Crow, Tohono O'odham and Yaqui reservations in Montana and Arizona. She has been Director of the Center for Women Writers at Salem College, where she has also taught Creative Writing. Editor-In-Chief of the literary magazine, Cutthroat, A Journal of the Arts, Uschuk is currently professor of Creative Writing at Fort Lewis College in Durango, Colorado.

To see "Southwest Pieta" by Luis Jiminez, go here:



http://mati.eas.asu.edu:8421/ChicanArte/html_pages/jimenez13.lrgr.html





Southwest Pieta

after the lithograph by Luis Jiminez

Sacrifice is seldom what it seems.
Take the virgin sprawled across her lover's lap
in Mexico's wide desert. Which eagle dove to take
her heart offered up for the Hummingbird God
with innumerable other human hearts plucked
so Montezuma could survive his own terror?

Does the forbidden lover who cradles her corpse
still taste blood caking his lips, blood
crusting the Hummingbird's sleek beak?

The Mexican sunset is cerise as the arterial ooze
washing between Popocatapetl,
the mountain who smokes, and Iztaccuiatl,
the white woman extinct; sunset
that repeats the same shade
as the gore-soaked headband
constricting the lover's ecstasy, his grief.

Nearly smiling, the lover narrows his gaze beyond
the sky that flames apocalyptic as his aura.
Between the grounded eagle and the coils of the rattler
dividing the vision of Mexico, the sacrificed beauty lies.

What calls itself
priest or devotion demands that
the innocent heart trust the obsidian blade.

There is no rage, just the smoking mirror
etched on a sky that distorts
each image it sees.
And the virgin's beautiful face is
an exact mask replicating the lover's -
her muscular arms, leg curve, the living and the dead
a circle of uncorrupted flesh.
Siempre sige lo mismo -
the sacrifice is the lover's beloved twin.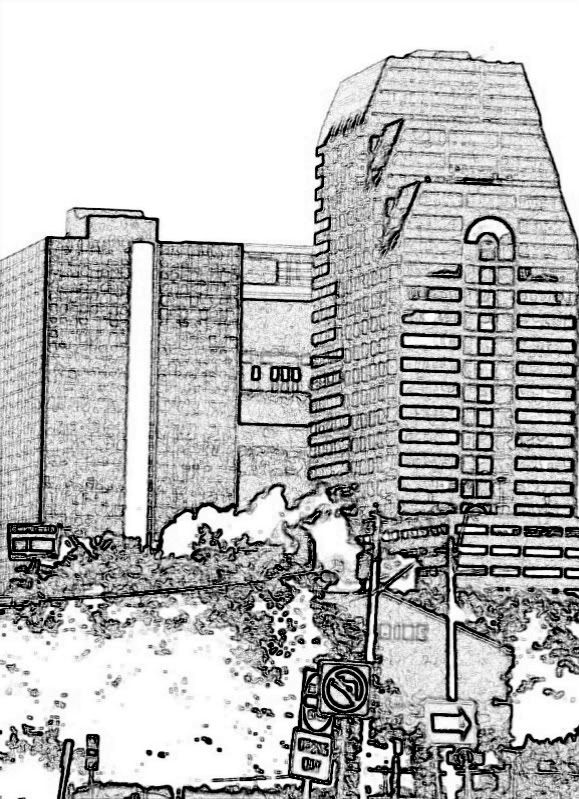 ?





OK, setting aside the humor and justice of it, there is a serious question.

Where the hell was the secret service?

One shoe, then another shoe and, still, there stands Bush, completely in the open. As Jay Leno said, you would have expected that someone in his security detail would have, at least, jumped in front of the second shoe.

If i was President Obama, I'd take the names of every agent covering Bush on this trip and make sure they are never responsible for protecting me or my family. Sheesh!



the Decider decides to duck

just
saw the video
of the Iraqi journalist
throwing his shoes at W

damn
i wanted to do that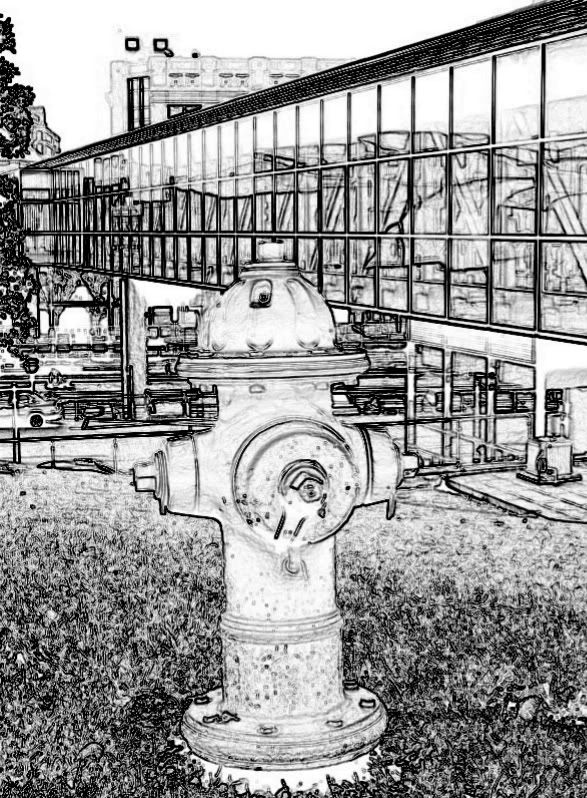 That's it for this week and this year. I'm taking next week off, but will be back on the first Friday of 2009. Then, as now, I'll be asking you to remember that all material presented in this blog remains the property of its creators. The blog itself was produced by and is the property of me...allen itz.