Picnic on the Pedernales
Thursday, November 06, 2008

III.11.1.





Welcome to our first issue of November, Halloween past and Thanksgiving on the horizon.

I'm posting a day early. Tomorrow, my normal post day, will be spent mostly preparing for departure early Saturday morning for points in and around the Appalachians. Neither D or I have been there before so we're looking forward to seeing places and things we haven't seen before.

If I can get everything I need loaded on my laptop, I hope to post next weeks issue from on the road. It'll probably be shorter than usual, but I expect to have it up on line about when we usually are. Come back and heck us out - I hope to have some traveling tales to tell.

As for this week, I worked last week and and this week, leaving me a little short of time. So contributions this week from our friends are fewer than usual. At the same time, there's a bit more from me as I try to clear out some old files. My hope for next week is to have all new poems from me, written on the road, as my contribution to the blog.

All that explained, here's the lineup.

From my library

Neal Michael Dwyer
Maxine Combs
E. Ethelbert Miller
David Rivard
Hale Charfield
Kelly Cherry
Tony Hoagland
William Meredith
Tina Koykama
William Carlos Williams
Siegfried Sassoon
Natasha Trethewey
Lynn Crosbie
Carl Sandburg

From friends of "Here and Now"

Dan Flore
Maria Gail Stratford
Margaret Mayberry

and a bit more of me than usual.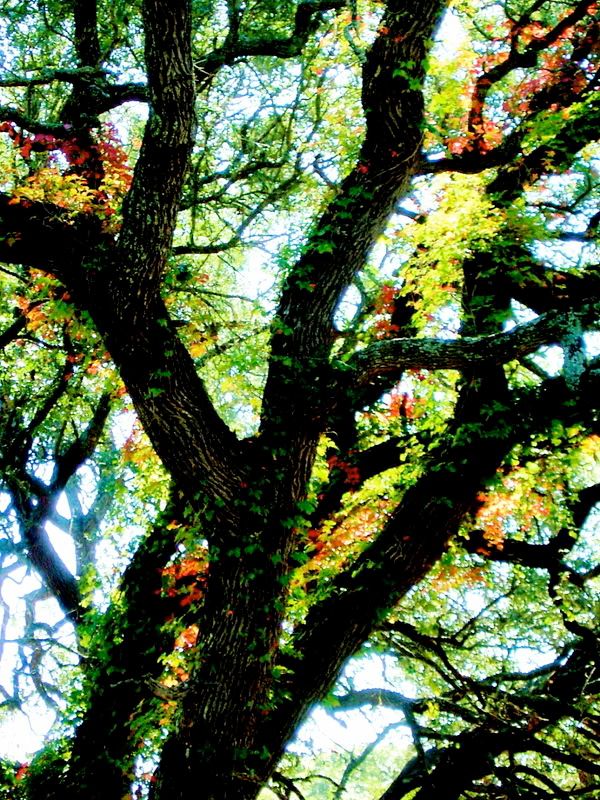 My first poems this week are from Hungry As we Are, an Anthology of Washington Area Poets. The book was published by The Washington Writer's Publishing House in 1995.



My first poet from the collection is Neal Michael Dwyer.

Dwyer studied poetry at the University of Nice, France, and George Mason University. He teaches English at the College of Southern Maryland. His poems have also appeared in Iowa Review and Tar River Poetry. He is also Editor of the literary magazine Connections.



24, Avenue De La Bornala

Young in America I fished the Saugatuck
for nothing - an altarboy crowded
with tiny sins. Verdi crowds the room now
with shudders. I look to the clock,
the volet again

I left the country on a north Jersey swamp
and turned by cabin pressure
above the black Atlantic,
till grey light said turning was done
over Ireland.

London slopped in mist before my eyes,
I emerged with one mind, two bags, and uneasy.
When I woke to Cambridge, a cold
lunged at me from mold under thatch.
And Dover sunk, a dream in fever,
under the sunless Channel.

More hot drizzle, then Dieppe, whose rooves
were borrowed from Boston. My country tugged
at me, sweet land, insisting fragments.

Without the word I lost the "gare," but found
the shifting Seine. Next night's fog train
was shared with an Italian, whose penknife
knew salami by heart. Around dawn, he told me
Toulon was St. Raphael, and I said "grazie,"
and barely made it back on board
before the train pulled out.

No tiny swirls of dust and scraps of paper,
but Sunday morning pigeons milled about,
finally, the vacant taxi stand, finally
about this country I'd traveled into.

Now schoolkids chase recess on the roof
across the street. And the rouget I fry
for lunch stinks burnt.



My next poem from Hungry As We Are is by Maxine Combs.

Combs teaches English at the University of the District of Columbia. She has published a poetry chapbook, Swimming Out of the Collective, a fiction chapbook, The Foam of Perilous Seas, and a novel, Handbook of the Strange.



Form and Content

The woman I met
in a downtown park
sitting beside a bed
of white chrysanthemums
told me her birthday
falls early in June,
on the same day as mine.

She also said
schizophrenics improve
if kept in trapezoidal wards,
I admitted that statistics
and abstractions both me.
But mirrors angled in windows
to show who's walking up the street
or quartets with only three players
interest me.

She mentioned universals:
spirals in turrets of mollusks,
concentric rings in trees,
the recognition scene implied in every dream.

None of the nights of love are the same,
I told her.
And memories may turn to wolves,
legends to quarantines,
drops of ink to mirrors of the past.

Yet she insisted on first principles:
lines alternating on a zebra's back,
grids in a honeycomb,
the pattern of an updraft of air.

Each is inevitable as our meeting tomorrow
beside our bed of white chrysanthemums -
You'll come, won't you, she said.
And I saw I was in over my head.



And my last poem from Hungry As We Are is by E. Ethelbert Miller, who I just heard on NPR last Sunday give a very good reading from Whitman.

Born in New York City, New York, in 1950, Miller received his B.A. from Howard University. His poetry collections include How We Sleep On the Nights We Don't Make Love, Whispers, Secrets, and Promises, First Light: New and Selected Poems, Where Are the Love Poems for Dictators?, Season of Hunger/Cry of Rain: Poems 1975-1980, The Migrant Worker, and Andromeda. He also is editor of many anthologies and author of the memoir Fathering Words: The Making of an African American Writer.

Miller is the Founder and Director of the Ascension Poetry Reading Series, one of the oldest literary series in the Washington area, and the director of the African American Resource Center at Howard University, a position he has held since 1974.



Candy

before we undressed
you said your nipples
were like chocolate
and I prayed they
would melt in my mouth
and not in my hands
because I would hate to
stop and lick my fingers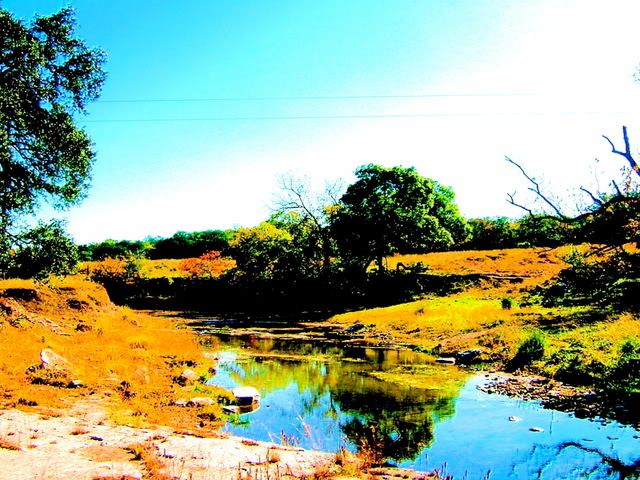 I wrote this last week after a walk along the creek, proud of these trees and how they've grown. But not too proud, for I know ten fall for every one we planted.



planting trees on Apache Creek

several years
ago
a group of us
from the neighborhood
got together
and planted trees
along the two streets
bordering Apache Creek
on either side -
about 30 trees,
7 seven different kinds of oak -
trying
a little piece at a time
to rebuild the forests
we pushed aside,
plowed under,
and paved over
many years ago,
for good reasons, no doubt,
for our reasons,
just as, today, our hills are stripped
down to their caliche base,
for good reasons, no doubt,
for our own reasons,
just as asphalt ribbons
snake through the hills today
where squirrel and deer and raccoon
still live and birds still sing
from trees still standing
and wild flowers still cover pastures
with color in spring,
but we know what those asphalt ribbons mean,
asphalt parking lots follow asphalt roads
and gray roofs and commuter stench
follow asphalt roads and plastic grocery bags
and 32 ounce Big Gulp cups and shit-filled
diapers and all the other foul trash of our lives
follow asphalt roads and soon these trees too
are covered and the squirrels and deer and raccoons
and birds are covered and dry caliche blows in the wind
all for good reasons, no doubt,
for our own reasons and our own reasons
are all the reasons that count
no matter
what

but our trees -
our partial repayment,
our miniscule repayment -
our trees do well
and on some sunny day,
perhaps a day in July or August
not too far from today as the time of forests is measured
there will be shade from trees I planted
providing a resting place for me
or someone after me,
nest space for birds,
and high branches for squirrels to play
their squirrelish games

i'm too old to think i can save the world
but old enough,
desperate enough,
to believe we can each save our own little part of it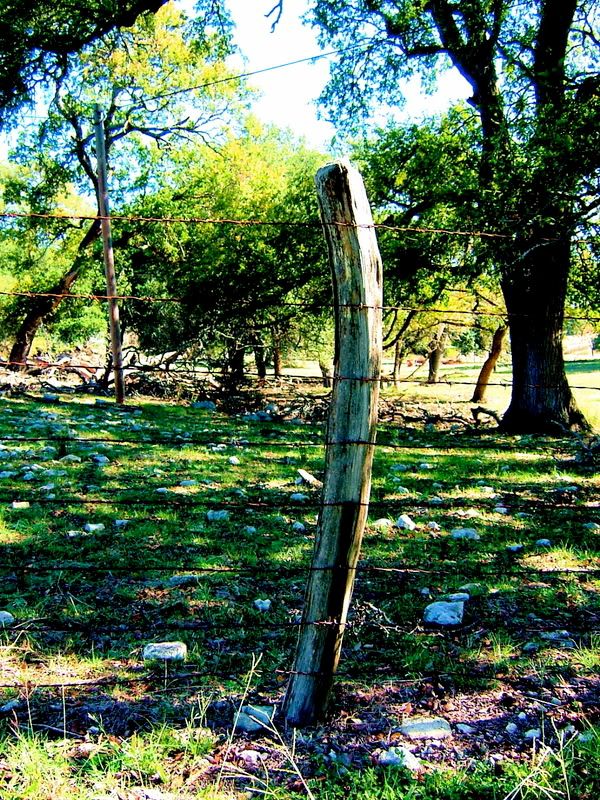 David Rivard was born in Fall River, Massachusetts, in 1953. He is the author of Bewitched Playground, Wise Poison, which won the 1996 James Laughlin Award, and Torque, which won the Agnes Lynch Starrett Poetry Prize and was published by the Pitt Poetry Series. His poems and essays have appeared in numerous literary magazines, including New England Review, Ploughshares, Poetry, and TriQuarterly. Rivard's other honors include two grants from the National Endowment for the Arts, and fellowships from the Massachusetts Arts Foundation and the Fine Arts Work Center in Provincetown. He has also received the Celia B. Wagner Award from the Poetry Society of America and a Pushcart Prize.

Rivard is Poetry Editor at the Harvard Review and teaches at Tufts University and the Vermont College M.F.A. in Writing Program. He lives in Cambridge, Massachusetts.

The next poem is from his second book Wise Poison.



Against Gravity

blue sky, ungated clouds, & on a sand-pitted
highway sign the number 10 stands out -
a minor footnote in a monograph on drugs,

a reference instructing the reader to study
my nap on the floor of a Ford Econoline
summer after high school. As if rest, & only rest,

were what we found ourselves made of, sometimes.
Though rest is only one trait, actually, when
you've been hitching between Tucson and El Paso

and gotten picked up by a van. The equally ingenious
others look like tie-dye & restlessness, like
rest stops & silvered heather, maybe jimson,

and a little lantana raising its nippled red speckles
into the scent of sagebrush rained on & drying.
They got me high, three men & a woman costumed

estimably in the style of out-of-work jesters,
jovial people of 1971, wearing the standard issue -
fusty cloches, velveteen pants, embroidered emblems,

with shiny balls like cat bells dangling
off one or two ears. For one a self-etched tattoo,
its motto the equation ACID=BLISS framed

by a multiplying fungus or exploding chloroplast.
For another, a Fu Manchu & fedora. A synaptic Apache
snake clinching the woman's frayed macrame belt.

Mirror sunglasses for all. And small mirrors
like tiny ponds, frozen pools, had been sewn
onto the woman's India print blouse by some

Kashmiri laborer, who, if he could have looked into
them, might have seen me dozing off, stoned
on pan hash, bits of myself reflecting back,

scattered, a tired grin from the woman's
right sleeve, the puffed wrist, pale ear at the tip
of a breast, nose on her stomach, and haven't I

always loved being broken up & abrogated by sleep?
But when I woke we had pulled of the road
into a ranch. From the tape deck "Brain Salad Surgery"

blared, a form of premature senility disguised
as endless synthesizer riffs. For a second into the nazz
and compression of noise, still stoned, I thought

they intended to kill me. an intuition
so melodramatic & dumb the sight of two of the men
kissing in the front seat had to wipe it away.

I had never seen two men kiss & the surprise,
which in another setting might have shocked,
even disgusted, my sheltered murmurous little self,

somehow reassured me. The kiss implying
not so much gentility as distraction.
Then, out of the eddies of shade, the woman

ran, having tossed off her incongruous imitation
alligator heels, naked now except for
purple tights, she ran & turned cartwheels

three times across the yard. Gravity.
Gravity. They had wanted to visit a friend
who, they claimed, was connected to anti-

gravity research being conducted there.
Merely a windbreak occupied by
an adobe shed and barn, it seemed abandoned,

as if during the night the hard rains,
the lightning, had chased away the enemy
of gravity, & now we were to take his place.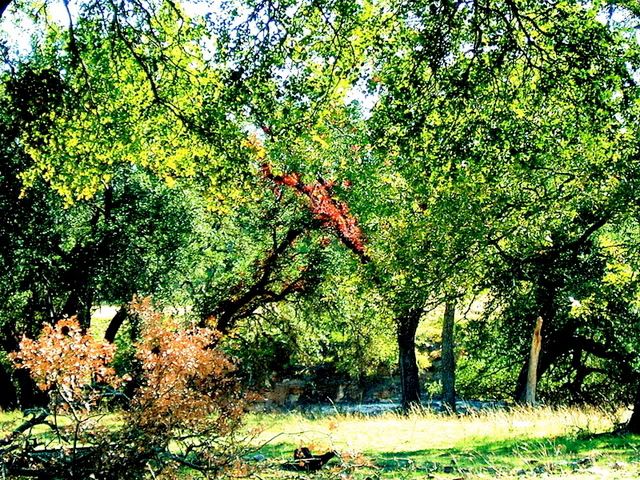 Here's a poem by a friend of "Here and Now," Dan Flore.

Dan is 30 years old and lives in Pennsylvania. He has led many poetry therapy groups for people with serious mental illness and hosts a writer's circle. He plans to put out a chapbook.

Here's his poem.



where we lay in the spring leaves


let us sing in the hay
let us roll in the dust
let us remember the popsicles as not so cold
we are popeyes's sailor
with everything in the sail
nothing for sale
'cept the truth
the upstairs staircase
has no wars
no famine
no natural disaster
the water rolls in the dust
we see the person as perfect
the drafts are bright purple
with God's tree of light prairies
the gold sinners follow you and me
like a faded bracelet
travel into the prison of Jesus
where He is a prism
and we jump into the sky of of our ceilings
the cast is pristine
pop goes to the laundromat
to unwind his gown sheets
I listen to the crack addicts
pumping themselves with wavering self esteem
I saw a pickpocketer try and steal some sleep
when he couldn't rob loneliness
up to the trees we go
where we lay in the spring leaves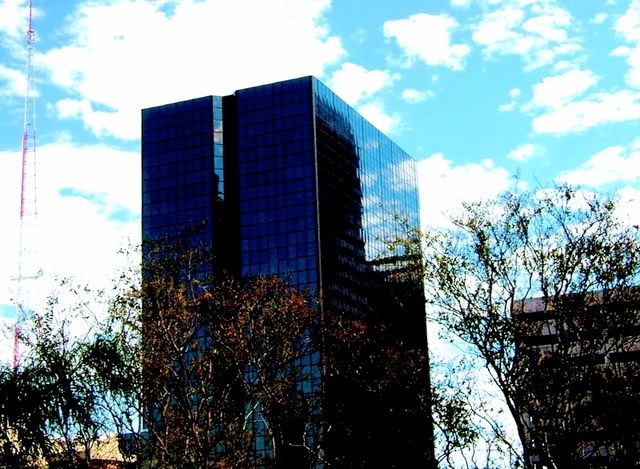 I have a couple of poems from Three Rivers Ten Years, an anthology of poems from Three Rivers Poetry Journal, published by Carnegie-Mellon University Press in 1983.



My first poem from the anthology is by Hale Chatfield.

Born in 1936 in Passaic, New Jersey, Chatfield received a B.A. degree from Wesleyan University in 1957 and an M.A. from Rutgers University in 1963. He was a longtime professor of English at Hiram College in Ohio, retiring in 1998. He wrote eighteen books, including ten volumes of poetry, and taped a two-week educational series on poetry for NBC-TV. Actively involved for more than twenty years in Ohio's "Poets in the Schools" program, Chatfield died from a heart attack on Thanksgiving Day, 2000.



Chapter I & Chapter II



Chapter I



Doris and I were coming out of a movie, and Doris said, "What a funny thing to have in a movie, a man with an obsession for apple juice. But I think I can almost understand it. I like apple juice, too. It makes you shit; keeps you honest."

I laughed. I said, "Doris, if I said this by way of complaint it would be unforgivable, but I'm just making an observation. I don't hear women saying 'shit' very much. I'm not used to it, and I'm surprised every time."

"What are you used to hearing women say?" Doris asked.

"No," I said.



Chapter II



Doris said, "If you had your choice, which would you prefer being used to hearing women say, 'shit' or 'no'?"

"What's the difference?" I said. "If they say it to me it comes out to the same thing."

"Even what I said about apple juice?" Doris asked, astonished.

"Apple juice!" I exclaimed. "What is all this about apple juice? It was only a movie - just one, single, rather particular movie. Do you think I have an obsession with apple juice?"

"No," Doris said.



My second poem from Three Rivers Ten Years is by Kelly Cherry.

A graduate of the MFA Writing Program at Greensboro, Cherry is the author of seventeen books of poetry, fiction, and nonfiction (criticism, memoir, and essay), including the poetry collections God's Loud Hand,Death and Transfiguration, and Rising Venus. She is Eudora Welty Professor Emerita of English and Evjue-Bascom Professor Emerita in the Humanities at the University of Wisconsin-Madison.

Cherry lives on a small farm in Virginia.



Going Down On America

Turned on to the transcendent, he holds her
in his arms, strokes her sunny hair.
Such sweet skin is coming into view
as the clothes of Straight are shed
over New Jersey & kicked aside
into the wide Missouri River -

He pledges allegiance to light filled breasts,
to the drops of shine spilled
on Shenandoah's apple rich harvest.

In this union of smoke & suck he enters a state just west
of grace where Wyoming is what cowboys do
on Saturday night when the boss has paid them up
& the wind smells of Montana carried downstream,
clean but unmistakable.

O Mount Rushmore,
move him to your eye of stone!
In wheat fields he may dream
of stalks of sun,

discover blue shadows
in the shingles of the fallen pinecone!

The seventh day dawns somewhere above the fabulous Sierras,
so high he can scarcely see it,
& in a whirlwind of contradiction funnels itself south
into the dusk of his throat,
enlightens his heart,
& sets the flesh to dancing upon bare bones
across known borders
into a land lost
to reality.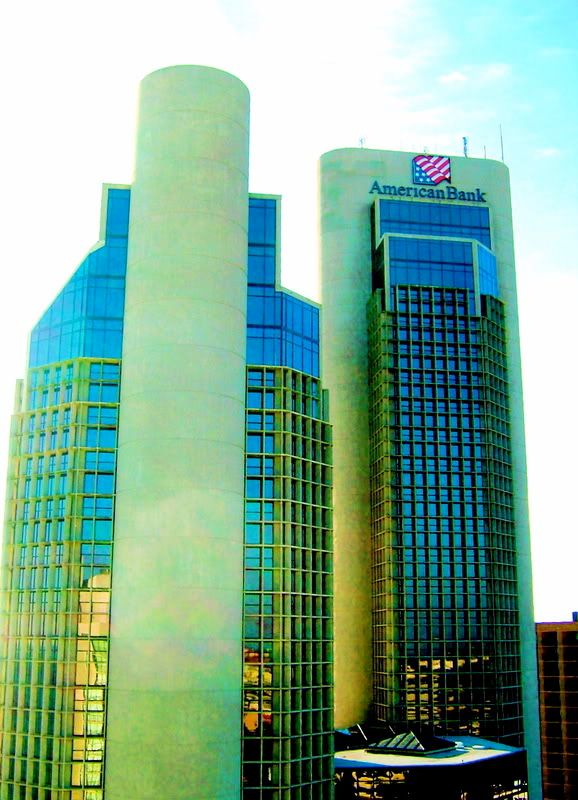 Here are two poems I wrote, one on Sunday, last week, and the other on Thursday.



rejoining the brotherhood of labor

have
to go back to work
tomorrow

just
a little five-day project
followed
by an even smaller
three-day project
the week
after

but right now
those eight days
stretch
before
me
like a five hundred mile
trek
across the Sahara
on a one hump
camel
with a two lump
disposition

used to be
i looked forward
to these little work
interludes -
breaks
from the routine,
but that was
when
my routine
was a lot less
engrossing
than now

i
ought to just quit
this job
the next time they call me,
but the way i grew up
my mouth
just can't quite form the word
"no"
when someone asks me
if i want a job

i blame
my
parents
for this condition


burn baby, burn

one work project
finished
today
another one starts
next week

had been scheduled
to work
tomorrow
but we finished early

tomorrow
now like fulfillment
of the child's dream
of the school's burning
to the ground
on the night
before
the big test

burn baby
burn!









Here are two poems by Tony Hoagland, a poet I like more and more with each new poem of his I read. These two are from his book donkey gospel, winner of the 1997 James Laughlin Award on the Academy of American Poets.

Hoagland was born in 1953 in Fort Bragg, North Carolina. His other collections include Hard Rain, What Narcissism Means to Me, a finalist for the National Book Critics Circle Award, and Sweet Ruin, chosen for the Brittingham Prize in Poetry and winner of the Zacharis Award from Emerson College.

Included in his many awards (maybe illustrating one of the reasons I like him so much) is the Poetry Foundation's 2005 Mark Twain Award in recognition of his contribution to humor in American poetry.

Hoagland currently teaches at the University of Houston and Warren Wilson College.



The Replacement

And across the country I know
they are replacing my brother's brain
with the brain of a man:

one gesture, one word, one neuron at a time
with surgical precision
they are teaching him to hook his thumbs
into his belt, to iron his mouth as flat
as the horizon, and make his eyes
reflective as a piece of tin.

It is a kind of cooking
the male child undergoes:
to toughen him, he is dipped repeatedly
in insult - peckerwood, shitbag, faggot,
pussy, dicksucker - until spear points
will break against his epidermis,
until he is impossible to disappoint.

Then he walks out into the street
ready for a game of corporate poker
with a hard-on for Dow-Jones
like this hormonal language I am
flexing like a bicep
to show who's boss.

But I'm not the boss.
And there is nothing I can do to stop it,
and would I if I could?
What else is there for him to be
except a man?
If they fail,
he stumbles through his life
like an untied shoe.
If they succeed, he may become
something even I can't love.

Already the photograph I have of him
is out of date
but in it he is standing by the pool
without a shirt: too young, too white, too weak,
with feelings he is too inept to hide
splashed all over his face -

goofy, proud, shy,
he's smiling at the camera
as if he is under the illusion
that someone loved him so well
they would not ever ever ever
turn him over to the world.


Research

That summer, Vietnam was heating up,
and at the press conferences, our Texas president
drawled each syllable
with such a Southern slowness

it felt like he was raising a ladle
from a pot of soup
and tasting it to see if it was done.

Life magazine published a special issue
called The Mind-Body Split
about a recently discovered fracture
in the human condition,

but what I remember better is
the research all the rest of us were doing
in the densely populated dark
behind the old Safari Bar,

where the drumbeat of the band thudded
through the plywood walls
out into the jungle of the parking lot,
and the mosquitos came in droves to feast

on car after car of teenage bodies
making out in an intoxicated haze
of sweat and skin.

And how the tough guys, the really tough ones,
after they got drunk enough,
would leave their girls
and gather in a circle to perform
the trick of placing a lit cigarette
in the crook of their own arms,

then crushing it out
while staring in their best friend's eyes
and screaming he words of the latest song
over the perfume of burning flesh.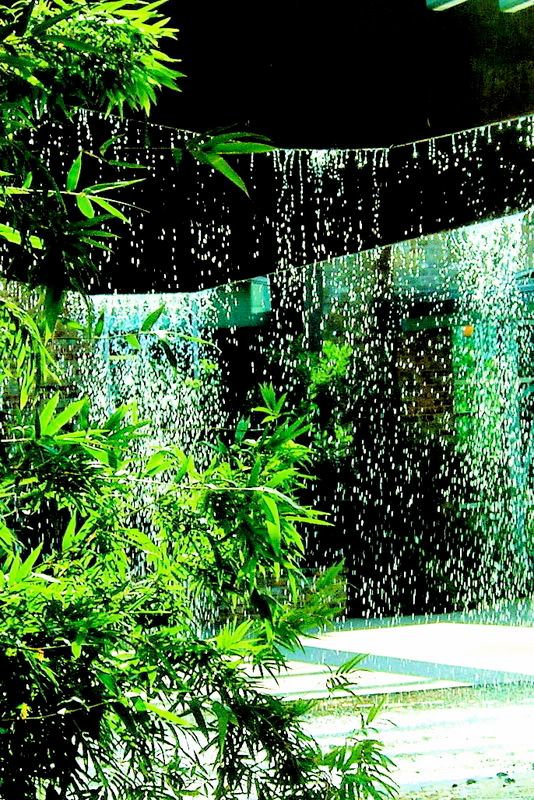 Now, here's a piece by Marie Gail Stratford, a friend of "Here and Now" I hope we see a lot more of.

Marie Gail is a freelance writer and dance instructor from Kansas City, Missouri. Her work has appeared in several online periodicals, including The Loch Raven Review, Blue House, and Poems Niederngasse.

This is a "haibun," a form that combines element of prose and poetry. I like the form, though I haven't been particularly successful in doing a good one myself. This one is excellent.



Anniversary

"Since we got married, we've celebrated the eighteenth of every month," she laughed into the phone. "Thirty-eight years now."

twilight
shadows
light shifts

A month later in her hospital room I realize the eighteenth has nearly passed them by. No dinner is possible. No candles are allowed in ICU. I sift through my hastily packed belongings and find a square of muslin decorated with a single rose.

fading
injured dove
attentive mate

Her husband's eyes mist. He lays the fabric over her swollen fingers. "Lilly, it's the eighteenth."









A strangely "modern" feeling poet, despite his age of 88 years at the time of his death in 2007, William Meredith graduated from Princeton University with an A.B. in English, Magna Cum Laude.

After obtaining his degree, he worked briefly as a reporter for The New York Times before joining the U.S. Army Air Force in 1941. In 1942 he served as a carrier pilot for the U.S. Navy, achieving the rank of lieutenant. During his service, Meredith's first book of poems, Love Letter from an Impossible Land, published in 1944, was chosen by Archibald MacLeish for the Yale Series of Younger Poets. For the next few years he taught English at Princeton University as Woodrow Wilson Fellow in Writing and Resident Fellow in Creative Writing while still in the U.S. Navy Reserves.

In 1948, his second collection, Ships and Other Figures was published. Meredith then taught briefly as Associate professor of English at the University of Hawaii in Honolulu before returning to the Navy as a pilot in the Korean War. During his service, he achieved the rank of Lieutenant Commander and received two Air Medals.

For most of the rest of his life, Meredith, as a poet, opera critic, dramatist, translator, editor, and public servant, divided his time between teaching and writing.

I take this next poem from Meredith's book Effort At Speech. This was his last book, published in 1997, after years of struggle to recover from a stroke in 1983 which left him with great difficulty in expressing himself at will.

I think I may have intended to use this poem before, but I don't think I ever actually did it.

As much as I hate to admit it, the poem, which seems so suitable for our time, was not written during the reign of George W. Bush. I suppose it's good advice for any president, including the new one we'll have come January 20th.



A Mild-Spoken Citizen Finally Writes to the White House

Please read this letter when you are alone.
Don't be afraid to listen to what may change you,
I am urging on you only what I myself have done.

In the first place, I respect the office, although one night
last spring, when you had committed (in my eyes)
criminal folly, and there was a toast to you, I wouldn't rise.

A man's mistakes (if I may lecture you), his worst acts,
aren't out of character, as he'd like to think,
are not put on him by power or stress or too much to drink,

but are simply a worse self he consents to be. Thus
there is no mistaking you. I marvel that there's
so much disrespect for a man just being himself, being his errors.

"I never met a man worse than myself."
Thoreau said. When we're our best selves, we can all
afford to say that. Self-respect is best when marginal.

And when the office of the presidency will again
accommodate that remark, it may be held by better men
than you or me. Meantime, I hear there is music in you house,

your women wear queen's wear though winds howl outside,
and I say, that's all right, the man should have some ease,
but does anyone say to your face who you really are?

No, they say Mr. President, while any young person
feels free to call me voter, believer, even causer.
And if I were also a pray-er, a man given to praying,

(I'm often careless about great things, like you)
and I wanted to pray for your office, as in fact I do,
the words that would come to me would more likely be

god change you than god bless the presidency.
I would pray, God cause the President to change.
As I myself have been changed, first my head, then my heart,

so that I no longer pretend that I don't swindle or kill
when there is swindling and killing on my nation's part.
Well. Go out into your upstairs hall tonight with this letter.

Generous ghosts must walk that house at night,
carrying draughts of the Republic like cold water
to a man parched after too much talk and wine and smoke.

Hear them. They are elected ghosts, though some will me radicals
and all may want to tell you things you may not like.
It will seem dark in the carpeted hall, despite the night lights

in the dull sconces. Make the guard let you pass.
"If you are President," a shade with a water glass
will ask you (and this is all I ask), calling you by name,

himself perhaps a famous name, "If you are the President,
and things in the land have come to all this shame,
why don't you try doing something new? The building rose,

Laborious as a dream, to house one character;
man trusting man anew. That's who each tenant is
- or an impostor, as some of us have been."

1969









I wrote this a couple of weeks ago and ''m writing this little note now on Saturday, three days before the election, hoping the asshole who wrote this letter didn't win.

By the time you read this we will all know.



nuts in the neighborhood not all hoarded by the squirrels

received
mail yesterday
addressed to
"MY NEIGHBOR"

the letter inside
two pages
of elaborate obscenities
carefully

written
in large block print
almost impossibly neat
and precise

response
to the two
Obama-Biden
campaign signs

in my front yard

but here's the curious thing

despite
the obscene letter
the campaign signs
are untouched

does this mean
we have a fruitcake
in the neighborhood
who respects

the first amendment
and my right to exercise
my political
opinion

truly a positive attestation
to his patriotism and respect
for American political traditions
or does it if just mean

that the fruitcake
hasn't taken the signs
because he's afraid
i'll catch him in the act

and kick his ass









Next, I have three short poems by Tina Koyama from Breaklng Silence, An Anthology of Contemporary Asian American Poets, published by The Greenfield Review Press in 1983.

The book doesn't include any bio material for Koyama and from what I can find on the web, it seems her emphasis is on bead art.



Definitions of the Word Gout

In Japanese,
two characters combine:
Wind.
Pain.

A man sits in his easy chair,
stares at his bit toe, watches it swell
to the size of a lemon,
glow red as tuna sashimi.
At each meal, his wife
reminds him that he can't have:
acids, maguro, tea spiked with V.O.
Increase alkalinity, says his friend
at Lloyd's Bathhouse.
Avoid beans.

From the patio door, a Rainier wind
whitens lake water on the other side
of the bridge, pulls my mother's
haiku calendar from the wall.
She come in to close the door,
replace the calendar,
reach a corncob pipe for my father.
Shifting his weight to light
the pipe, he is careful not to jar
the big toe. Through his pipe,
he breathes out the last of the wind
as if it were a word.


Ojisan After the Stroke: Three Notes to Himself
(for my uncle)

Early morning.
Small birds drop from the plum tree
to the yard. Every day,their patterns
in my window the same: my window
always the same.

Afternoon.
Voices from the kitchen buzz in
and out of the room. I catch my name
in the corners like too much light.
Wasted as my left side.

Night.
the moon is half empty,
but I can't remember
if it's growing or shrinking. It creeps out
of my window
and into the rest of darkness.


Next

Probing my mouth as if searching for gold,
eyeing the lower left molar, his raw, unpolished jewel,
the man with snaps on his shoulder leans into me, so
eager I'm surprised he doesn't jump
right in, take a dip in cool pools of saliva.

"Keep it open, please," he smiles, then asks about my dog,
undergraduate education, the muffler on my car,
smiling, always smiling, his kind moon eyes expecting
answers. He knows my life can be answered with a nod,
knows the stony surface of my tooth
and the narrow parabola of my jaw
better than his own hand. He fears
extraction will be necessary, taps with his mirror

deep cracks that even promises won't fill. Here,
decisions come in the shape of pliers. I nod,
swallowing old questions with a numbing tongue.









I wrote this piece last Sunday, inspired, in fact, by a strip in the Sunday comics.



el dia de los muertos

on a day like today

and every day
is like today with living
and dead
in their separate
territories
only the border between
the two brighter
today
than other days
when our thoughts
of the dead
are rarely so celebrated

i imagine myself
standing
at the grave of my parents
and my vision
is not of my parents
but of myself
standing at their grave
trying
to conjure up
a vision of them

and it never works

for i have no memory
of them
bound in a box
beneath the earth

my memories
are of them walking together
beneath an open sky

moments
particular to them

my father
not as bad as he would be
at the very end
but knowing that very end
was coming

calling the three of us
my two brothers
and i
into a room to talk about
the final days he saw ahead
worried
about what would happen
to my mother
his wife of forty years
losing
control for a minute
only the second time
i ever saw him in tears
the first
at the funeral of his father

30 years passed since
and now
him gone
mother gone
older brother gone
and
just the two of us left
and most of my family life
lies now
in the memory of it

and memories of my mother
so proud
at the sale of her first painting
holding a $50 check in her hand
waving it at me
from across the room

and little memories

mixing cornbread and buttermilk
in a glass
a treat from her childhood
she enjoyed
into her last days or
playing dominos with my son
so happy she was to see him when
he finally came
crying on the phone
when i told her

my father
not a man to show affection
or emotion
putting his arm across my shoulder
the night of my high school graduation
or sitting
in the back row of a Catholic church
site of papist heresy
to his strict Lutheran soul
giving me a thumbs up as i pass
down the aisle
with my new bride

so many moments

too many to fit in boxes
under this well-tended grass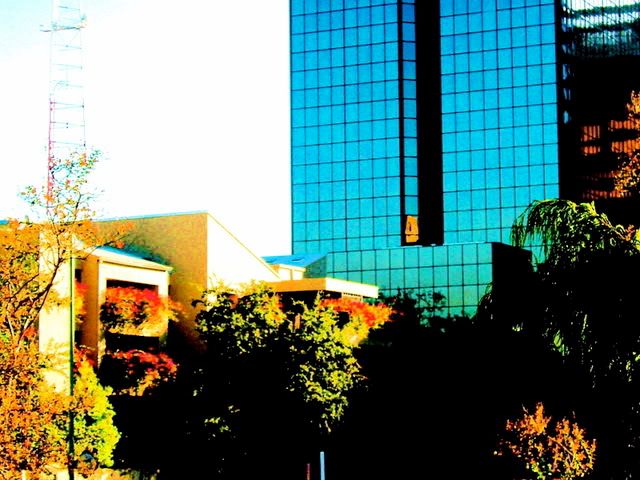 From the book, Selected Poems, published by New Directions in 1985m here are three pieces by William Carlos Williams.



Franklin Square

Instead of
the flower of the hawthorn
the spine:

The tree is in bloom
the flowers
and the leaves together

sheltering
the noisy sparrows
that give

by their intimate
indifference
the squirrels and pigeons

on the sharp-
edged lawns - the figure
of a park:

A city, a decadence
of bounty -
a tall negress approaching

the bench
pursing her old mouth
for what coin?


Labrador

How clean these shallows
how firm these rocks stand
about which wash
the waters of the world

It is ice to this body
that unclothes its pallors
to thoughts
of an immeasurable sea,

unmarred, that as it lifts
encloses this
straining mind, these
limbs in a single gesture.


A Woman in Front of a Bank

The bank is a matter of columns,
like convention,
unlike invention; but the pediments
sit there in the sun

to convince the doubting of
investments "solid
as a rock" - upon which the world
stands, the world of finance,

the only world: Just there,
talking with another woman while
rocking a baby carriage
back and forth stands a woman in

a pink cotton dress, bare legged
and headed whose legs
are two columns to hold up
her face, like Lenin's (her loosely

arranged hair profusely blond) or
Darwin's and there you
have it:
a woman in front of a bank.









times and places

usually
here by 9:30
in the morning,
but i worked today so it's
6:30 in the evening
and i'm lining up the differences
between
normal and now

some of them
are in the nature
of how the world turns
as in how the sun
has shifted it position
relative to me -
the glare through the window
on my screen in the morning
is no problem now
and the traffic on the street
outside window, a one-way-going-home
street
for most people working downtown,
is bumper to bumper now,
instead of the quiet little lane it is
in the morning

about
as many beer drinkers
as coffee drinkers in the afternoon,
office folk
and bankers
and hotel clerks
and accountants
and a city worker or two
having a beer
on their way home, like
my Dad did, one beer a day
in a beer joint along the way,
a whole series of different ones
over the years,
The Brown Bottle, The Glass Hat,
The Silver Slipper, Three Palms,
Bob & Mabel's, later, just Mabel's,
workmen stopping in,
mechanics, like my dad, a plumber,
a bus driver, a farmer,
the same group of men,
quiet men,
talking sports,
politics,
the sonsabitches
at work,
getting old together one beer at a time,
migrating over 40 years
from one place to another, leaving
one place and picking up another for no reason
i could ever figure out,
it was like the hospitality leaked out of a place
after a while and they had to move

it's that kind of place here at 6:30 p.m.

way different at the end of day
than in the morning when a new day's struggle
begins
and the coffee drinkers and the aura
and the smell of coffee brewing
are as young as the morning in fresh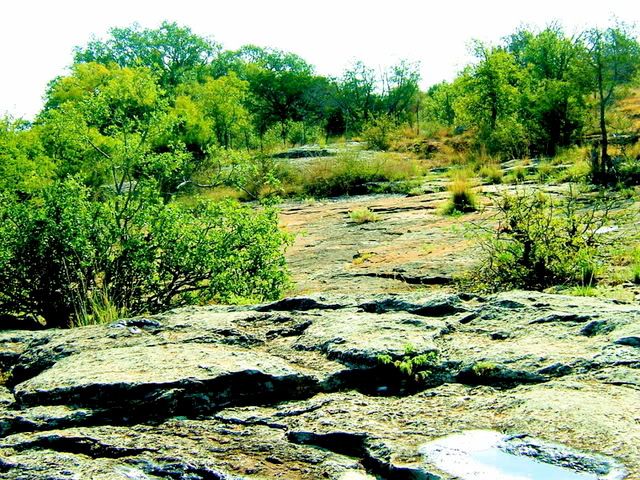 The next two poems are by Siegfried Sassoon from the book The War Poems, first published in 1983 by Faber and Faber of London and Boston.

Sassoon was an English poet and author. He became known as a writer of satirical antiwar verse during World War I, then, later, won acclaim for his prose work.

Motivated by patriotism, he joined the military just as the threat of World War I was realized and was in service with the Sussex Yeomanry on the day the United Kingdom declared war. Though, like many, he entered into the war with romantic visions intact, he soon became horrified by the realities of war and the tone of his writing changed completely, as he increasingly attempted to convey the ugly truths of the trenches to an audience lulled by patriotic propaganda.

Despite his increasing disgust with the war, his periods of service on the Western Front were marked by exceptional bravery, including the single-handed capture of a German trench in the Hindenburg Line. He often went out on night-raids and bombing patrols and demonstrated ruthless efficiency as a company commander. Deepening depression at the horror and misery the soldiers were forced to endure produced in Sassoon a paradoxically manic courage, and he was nicknamed "Mad Jack" by his men for his near-suicidal exploits. Despite having been decorated for bravery, he decided in 1917 to make a stand against the conduct of the war.

At the end of a spell of convalescent leave, Sassoon refused to return to duty. Encouraged by pacifist friends such as Bertrand Russell, he sent a letter to his commanding officer titled A Soldier's Declaration, which was forwarded to the press and read out in Parliament by a sympathetic MP. Rather than court-martial him, the military authorities decided that he was unfit for service and sent him to a hospital, where he was officially treated for "shell shock."

Born in 1886, Sassoon died in 1967.



Two Hundred Years After

Trudging by Corbie Ridge one winter's night,
(Unless old hearsay memories tricked his sight)
Along the pallid edge of the quiet sky
He watched a nosing lorry grinding on,
And straggling files of men; when these were gone,
A double-limber and six mules went by,
Hauling the rations up through ruts and mud
To trench-lines digged two hundred years ago.
Then darkness hid them with a rainy scud,
And soon he saw the village lights below.

but when he'd told his tale, and old man said
that he'd seen the soldiers pass along that hill;
"Poor silent things, they were the English dead
Who came to fight in France and got their fill."

October 1916


In the Church of St Ouen

Time makes me be a soldier. But I know
that had I lived six hundred years ago
I might have tried to build within my heart
a church like this, where I could dwell apart
With chanting peace. My spirit longs for prayer;
And, lost to God, I seek him everywhere.
Here, where the windows burn and bloom like flowers,
And sunlight falls and fades with tranquil hours,
I could be half a saint, for like a rose
In heart-shaped stone the glory of Heaven glows.
But where I stand, desiring yet to stay,
Hearing rich music at the close of day,
the Spring Offensive (Easter is its date)
Calls me. And that's the music I await.

Rouen, 4 march 1917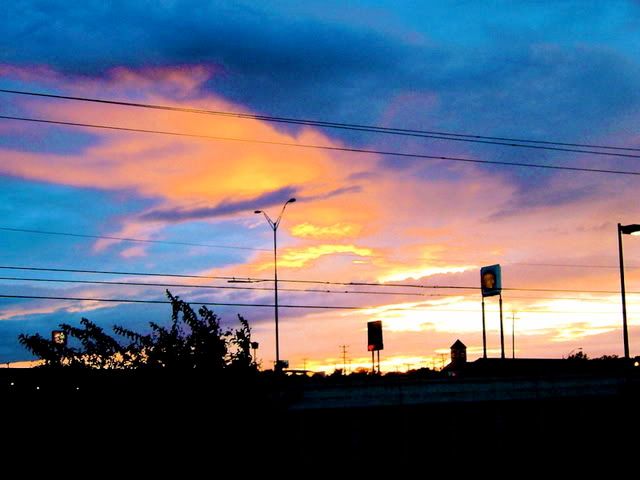 There are mixed feelings about Daylight Savings Time. Some like it, some don't, but most, like me, have a mixed view. We love the falling back and hate the leaping forward.

I wrote this, special for the ocassion.



the natural order of things

it is
the first morning
of DST

while
others scurry
to change clocks
jump forward
fall back
whichever the correct course
for the season

i take a more
benign
approach
don't
change anything
just remember
to add
or take away an hour
when i look at the clock

whichever might be required
for the season

this means
that
without any action
by the human hand of
intrusion
all my clocks
are correct half the year
and
through the other half
of the year
are equally correct except
only
set slightly akilter
by the human need to fuck
with the natural order of things
correctable -
since
correction is always required
when humans
surrender
their need
to fuck with the natural
order -
by the simple addition or subtraction
of 1

thus
my clock
unaffected by the human need
to fuck with the natural order of things
reads 10:06 a.m.
though
being sufficiently proficient in math
i know that
1 whole hour unit subtracted from (now) 10:07
means that it is actually
(now)
9:08 a.m.

meanwhile
i got up this morning
at the normal time i always get up
the only change being that
because of the human need to fuck
with the natural order of things
i
had to kill an hour
waiting for the rest of the world
to catch up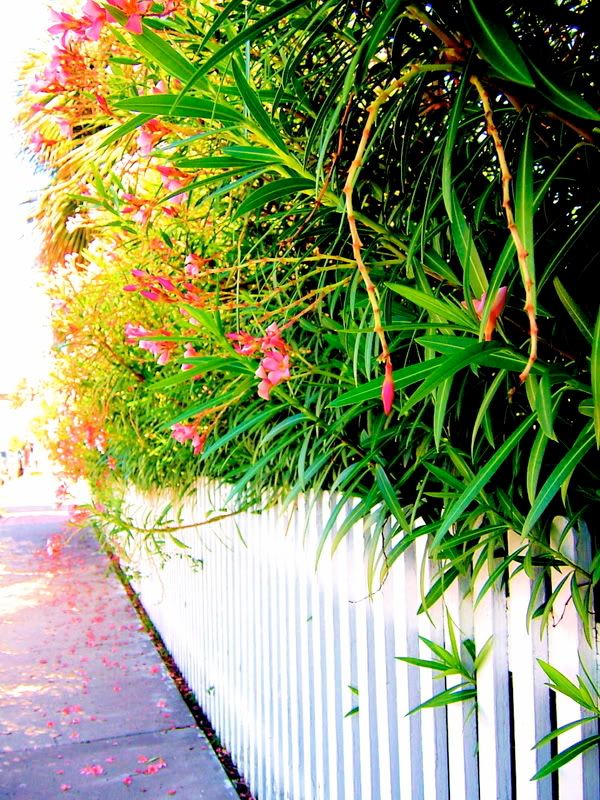 Natasha Trethewey, born in 1966 in Gulfport, Mississippi, won the 2007 Pulitzer Prize in poetry for her 2006 collection Native Guard, from which I've taken the poems below.

Trethewey was born in Gulfport, Mississippi. She earned a B.A. in English from the University of Georgia, an M.A. in poetry from Hollins University and an M.F.A. in poetry from the University of Massachusetts. She is Phillis Wheatley Distinguished Chair in Poetry at Emory University.

She is also author of Bellocq's Ophelia and Domestic Work, for which she won the Cave Canem Poetry Prize.



Theories of Time and Space

You can get there from here, though
there's no going home.

Everywhere you go will be somewhere
you've never been before. Try this:

head south on Mississippi 49, one-
by-one mile markers ticking off

another minute of your life. Follow this
to its natural conclusion - dead end

at the coast, the pier at Gulfport where
riggings of shrimp boats are loose stitches

in a sky threatening rain. Cross over
the man-made beach, 26 miles of sand

dumped on the mangrove swamp - buried
terrain of the past. Bring only

what you must carry - tome of memory,
its random blank pages. On the dock

where you board the boat for Ship Island,
someone will take your picture:

the photograph - who you were -
will be waiting when you return.


The Southern Crescent

1
In 1959 my mother is boarding a train.
She is barely sixteen, her one large grip
bulging with homemade dresses, whisper
of crinoline and lace, her name stitched
inside each one. She is leaving behind
the dirt roads of Mississippi,the film
of red dust around her ankles, the thin
whistle of wind through the floorboards
of the shotgun house, the very idea of home.

Ahead of her,days of travel, one town
after the next, and California - a word
she can't stop repeating. Over and over
she will practice meeting her father, imagine
how he must look, how different now
from the one photo she has of him. she will
look at it once more, pulling into the station
at Los Angeles, and then again and again
on the platform, no one like him insight.

2.
The year the old Crescent makes its last run,
my mother insists we ride it together.
We leave Gulfport late morning, heading east.
Years before, we rode together to meet
another man, my father, waiting for us
as our train derailed. I don't recall how
she must have held me, how her face sank
as she realized, again, the uncertainty
of it all - that trip, too, gone wrong. Today

she is sure we can leave home, bound only
for whatever awaits us, the sun now
setting behind us. the rails humming
like anticipation, the train pulling us
toward the end of another day. I watch
each small town pass before my window
until the light goes, and the reflection
of my mother's face appears, clearer now
as evening comes on, dark and certain.


After Your Death

First, I emptied the closets of your clothes,
threw out the bowl of fruit, bruised
from your touch, left empty the jars

you brought for preserves. The next morning
birds rustled the fruit trees, and later
when I twisted a ripe fig from its stem,

I found it half eaten, the other side
already rotting, or - like another I plucked
and split open - being taken from the inside:

a swarm of insects hollowing it. I'm too late,
again, another space emptied by loss.
Tomorrow, the bowl I have yet to fill.









Getting near to time to close up shop here for this week. Here's a slow-burner to ease us toward the door.



slow sunday

on
my own

D in a crafts class
and i'm in a
funk
of
don't know what
to do

not that i don't
have anything to do
just can't decide

could write a poem

could work
on the next issue
of the blog

could take a nap

could go to a movie

spent
ten minutes this morning
watching
the neighbor cat
stalk
the black bird
with the dog food nugget
it stole
from the bowl i put out
on the back patio
this morning
for the dogs - sitting
in my car
in the driveway
motor running
watching
the black bird
trying to break the dry dog food
and the cat
belly to the ground
tail twitching
poised to leap
then looking at me
grimacing
at the futility of it all
and turning away
back to its nap by the
front door

not
worth the trouble

i'm
at La Taza
watching
with one eye
some food program
on the making
of candies i can't eat any more
the other eye
watching my laptop screen
as my fingers push word after word
into this little construct
of cat
stalking bird
stealing dog food

thinking
i should go
lay down with the neighbor
cat
by the front door
and go to sleep before
i cause more
trouble

the soft wrath
of world
indifference
watches
my every move









The next poem is by Lynn Crosbie from her book, Miss Pamela's Mercy, published in 1992 by Coach House Press of Toronto. She is a Canadian poet and novelist, born in Montreal in 1963 and, and at the time of the book's publication, living in Toronto.



Love Letters

I would give my husband drawings for grocery lists,
with smiling faces on the eggs, and spider feet
dangling everywhere. I could draw letters too.
fat senseless alphabets, lexical landscapes of
pointed trees and bloated clouds. that is how I
wished words were, with changing colors and
feathers in their spines. on road signs in my
dreams, they shimmied, their Rockette heels a
variegated sunburst. unlike the stiff black
knots and stakes that glared at me from envelopes
and books. an unchanging and cruel exotica,
like smelling Cuban cigars wherever you go or
the same screaming opera. he said that I did
not need to learn with him there, reading slowly
aloud, but sometimes in silence. that drove me
insane, he would laugh or frown at something
on the page, and look as if he were creeping
vine on a tombstone, a coffee stain on a piece
of clean manilla. I practiced learning on a stack
of mail he kept in his sock drawer, and I
finally learned dear. Dear Hank, it felt like
having a perfume sample fall from a magazine
in a sweet sudden breath. it made me think of
velvet antlers, of his rumpled cardigan sweater
and my love for him, a word which slayed me,
with its clean lines and quick exhalation,
the swelling heart in its middle. I began to
screams things all day long, and I felt the first
affection for poetry through the ringing sounds
of advertisements, soapbox labels and advice to
the lovelorn columns. words were heroic, huge
killing things, and they beat in my head and
bled from my eyes and fingers. I would be ironing,
and a giant phrase or comma would barrel into
the room, its veins bulging, its arms around
my waist. Dear Hank, I miss you especially
your sexy hands, mine clenched when I got that
far and then some. then I knew for sure that
reading was magic, it conjured up these long
eyelashes and white Harlow hair, and the guilty
bald spot and shaking dewlap of my faithless
husband, adrift on the libretto of his private
life. he would still read to me in his annoying
way while I squirmed on my novels and texts
that lay under the couch cushions like misplaced
scissors. I drew him an elaborate list one day,
of pink champagne bottles and support girdles,
and wrote my first words. I left them with his
letters, on the back of our marriage certificate,
I think they were my finest, I said, Dear
Hank, the end. and right away began working on
a longer book.









I wrote this piece a couple of weeks ago, after a day trip to the little city of Fredericksburg, up in the hill country where my father was born and raised.



summer school

we would
come up here
every summer when
i was a kid -
bbq brisket every night,
then the men would sit around
drinking beer and talking
well past dark

all this on
big tables outside
with my grandmother,
aunts and uncles
and my cousins, especially
the one, my boy cousin
just a couple months older
than me, we'd spend the day
riding bikes around town, going
to the city pool with the regular
diving and the high board
that was like flying for a couple
of seconds before you'd hit the water

camping out at night in the big lot
between my grandmother's house
and my cousin's house, sleeping
under a big tree with a little camp fire,
hobo stew for dinner, eggs and bacon
for breakfast, all cooked on our little fire,
played baseball - i was shy about sports
at home, but with him i was pretty good, strong
arm, good pitcher - caught one of his grounders
with my right eye once, then he did the same thing
the next night at his Little League game, same
eye and everything, so we were the black eye
twins for the rest of the time i was there that year

back home, there was a irrigation canal
about a quarter mile from my house
where i learned to swim, muddy, full
of catfish and alligator gar and who knows
what else in the muddy water - not like
the creeks we swam in during our summer
visits, clear, cool, fast moving through the hills
a different world from the one i knew

running along the creek one afternoon,
i was following my cousin as he ran, jumping
into the creek, then back onto the bank -
snake! he yelled
one time as he jumped over a little patch
of water and i was running right behind,
too close to stop so i jumped too -
looked down, saw two water moccasins
curled up, heads raised below my feet

that was the summer i learned to levitate










Next, I have a piece by our friend Margaret Mayberry.

Margaret says the poem is, at least in part from her own experience on a difficult sea voyage. In her words:

"In 1948 I went from Marseilles, France to Australia on an ancient ship of 1,600 tons which once carried coal off the coast of Scotland. The roughest part was the first week out though we broke down and drifted for 4 days in the Indian Ocean on a sea as smooth as glass. The journey took 8 weeks. The absurdly few lifeboats and rafts had been painted to the deck. It was at the time of the Berlin Air Crisis and it was impossible to get a passage out of England on an ordinary ship."



The Storm

The ship, creaking and groaning,
Rises from the water,
Hovers in mid-air, shudders and crashes
Into the churning foam.

The horizon disappears in the raging storm,
Lost below as the ship reaches for the sky,
Then falls again to the writhing ocean,
Sky and sea one in a soaking sheet.

A forlorn man huddles, blanketed and damp,
Sea-sickness adding to his earlier woes,
A bird, off course, blown sideways, lags behind,
A tiny speck beating hopelessly against the gray.

Water ebbs and flows over the sloping decks,
Of a once coal carrying boat,
Sailors lurch from post to rail catching their breath,
Securing banging doors as they go.

Broken glass beneath the Bridge,
Lies hidden in the shifting water,
The ship heaves itself across the waves,
Its engines rhythmic and determined.

There is no safe harbor, no retreat,
While the Gods in their fury,
Ride the skies, watching the battle,
Spurring the storm to greater violence.

Day gives way to darkness as the ship,
Rises and falls, shakes and shudders,
Silhouetted against the black water,
As the lightening flashes.

The groans of the old timbers are lost,
Drowned in the roar of the thunder,
The vessel labors on, undaunted,
Knowing that tomorrow will be calm.









And, finally this.

The great Studs Terkel died last week, in his 96th year. A tribute to him on National Public Radio's morning news program concluded with him reading this poem about the city he loved, Chicago, by Carl Sandburg.

In my own little tribute to this man who thought everyone had a story and was worth talking to, I'll finish this week with that poem. I take the poem from Carl Sandburg - Selected Poems, published in 1992 by Gramercy Books.



Chicago

Hog Butcher for the World,
Tool Maker, Stacker of Wheat,
Player with Railroads and the Nation's Freight
Handler;
Stormy, husky, brawling
City of the Big Shoulders:

They tell me you are wicked and I believe them, for I
have seen your painted women under the gas lamps
luring the farm boys.
And they tell me you are crooked and I answer: Yet it is
true I have seen the gunman kill and go free to kill
again.
And they tell me your are brutal and my reply is: On the
faces of women and children I have seen the marks
of wanton hunger.
And having answered so I turn once more to those who
sneer at this my city, and I give them back the sneer
and say to them:
Come and show me another city with lifted head singing
so proud to be alive and coarse and strong and cun-
ing.
Flinging magnetic curses amid the toil of piling job on
job, here is a tall bold slugger set vivid against the
little soft cities;
Fierce as a dog with tongue lapping for action, cunning
as a savage pitted against the wilderness,
Bareheaded,
Shoveling,
Wrecking,
Planning,
Building, breaking, rebuilding,
Under the smoke, dust all over his mouth, laughing with
white teeth,
Under the terrible burden of destiny laughing as a young
man laughs,
Laughing even as an ignorant fighter laughs who has
never lost a battle,
Bragging and laughing that under his wrist is the pulse,
and under his ribs the heart of the people,
Laughing!
Laughing the stormy, husky, brawling laughter of Youth
half-naked, sweating, proud to be Hog Butcher,
Tool Maker, Stacker of Wheat, Player with Rail-
roads and Freight Handler to the Nation.









And so much for this week.

As I said in the beginning of this issue, I'll be traveling next week, and, if I can get everything I need transferred to my laptop, will be posting next week's issue from somewhere on the road in the Appalachian Mountains.

Until then, I'll be remembering, and you should too, that all the material present in this blog remains the property of its creators, while the blog itself was produced by and is the property of me...allen itz.