Black Friday
Friday, November 28, 2008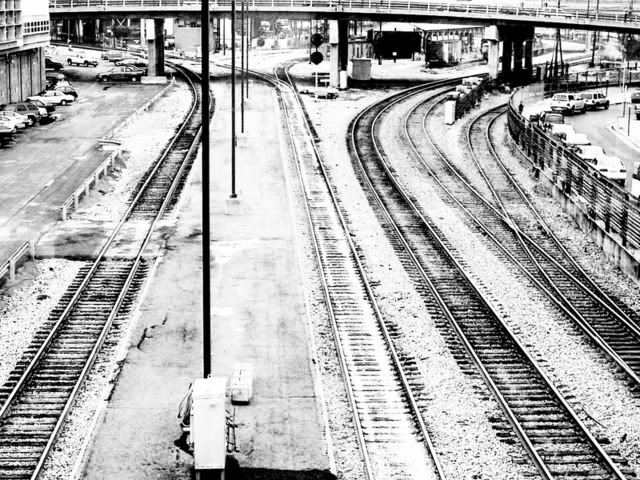 III.11.28.





For readers from outside the United States, I should explain the "Black Friday" is not some kind of day of mourning as you might think by the name, but an unofficial commercial holiday. Thanksgiving Day is, by tradition, always on Thursday. The day after is called Black Friday, a day when retailers slash all there prices and open their stores at 3 or or 5 A.M. to waiting gangs of shoppers, some have waited for 14 hours of more for the opening. It's like European socceer, mostly in fun, but sometimes descending into mob rage. So far this year, the news has reported two shoppers shot and killed at a Toys R Us somewhere.

It is called Black Friday because it is the day many retailers "make their nut," as they say, or, in other words, it is the day they count on to bring their store into the black, into profitable status for the year.

I don't participate, so enough about that.

It's a short presentation this week. Time needed for a day of turkey and college football - not much time left over for blogging.

So, directly to it, here's our lineup for the week.

From my library

Robert Penn Warren
Joshua Clover
Blaise Cendrars
Antler
Ralph Angel
Charles Bukowski
Billie Collins

From friends of "Here and Now"

Dan Cuddy
Norman Anderson
Christopher George

And just a few from me.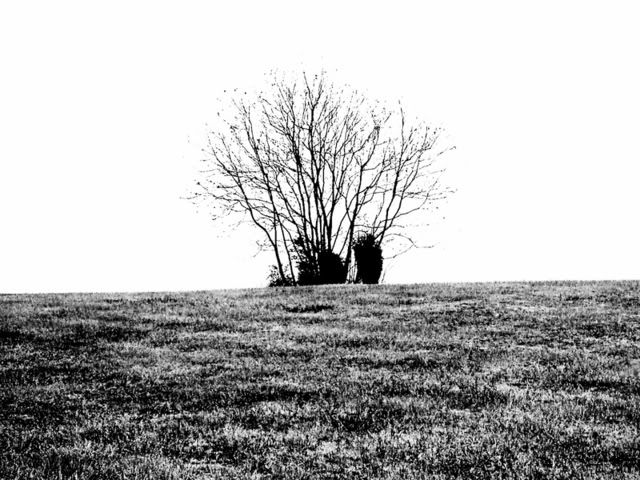 Next, I have two poems by Robert Penn Warren from his book Rumor Verified, Poems 1979-1980, published by Random House.

Warren was born in 1905 and died in 1989. He was a poet, novelist, and literary critic, and the only person to have won Pulitzer Prizes for both fiction and poetry. He won the Pulitzer in 1947 for his novel All the King's Men in 1946 and subsequent Pulitzers for poetry in 1957 and then in 1979.



Small Eternities

The time comes when you count the names - whether
Dim or flaming in the head's dark, or whether
In stone cut, time-crumbling or moss-glutted.
You count the names to reconstruct yourself.

But a face remembered may blur, even as you stare
At a headstone. Or sometimes a face, as though from air,
Will stare at you with a boyish smile - but, not
Stone-moored, blows away like dandelion fuzz.

It is very disturbing. It is as though you were
The idiot boy who ventures out on pond-ice
Too thin, and hears here - hears there - the creak
And crackling spread. That is the sound Reality

Makes as it gives beneath your metaphysical
Poundage. Memory dies. Or lies. Time
Is a wind that never shifts air. Pray only
That, in the midst of selfishness, some

Small act of careless kindness, half-unconscious, some
Unwitting smile or brush of lips,may glow
In some other mind's dark that's lost you name, but stumbles
Upon the momentary Eternity.


Sitting On Farm Lawn On Sunday Afternoon

The old,the young - they sit
And the baby on its blanket

Blows a crystalline
Bubble to float, then burst

Into air's nothingness.
Under the maples they sit,

As the limpid year uncoils
With a motion like motionlessness,

While only a few maple leaves
Are crisping toward yellow

and not too much rust yet
Streaks the far blades of corn.

The big white bulldog dozes
In a patch of private shade.

The afternoon muses onward,
Past work, past week, past season.

Past all the years gone by,
And delicate feminine fingers,

Deft and ivory-white,
And fingers steely, or knobbed

In the gnarl of arthritis, conspire
To untangle the snarl of years

Which are their past, and the past
Of kin who in the dark now hide,

Yet sometimes seem to stare forth
With critical, loving gaze,

Or deeper in darkness weep
At wisdom they learned too late.

Is all wisdom too late?
The baby lalls to itself,

For it does not yet know all
The tales and contortions of Time.

Nor do I, who sit here alone,
In another place, and hour.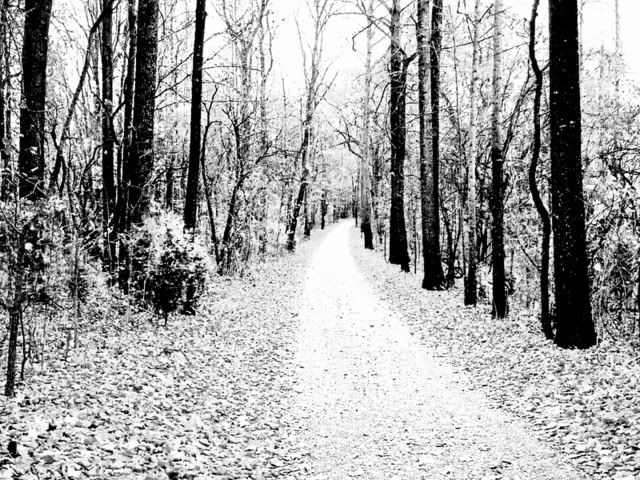 I wrote this last week, two days after we returned from our drive in the mountains. I very happy camper was I.



all the wonderful things i can do today

it's
a beautiful morning

about 50 degrees
dry
and sunny

downtown traffic
on I-10
is dense but sane

the river
in its slow flow
is especially green
and reflective

the autumn lady
sleeps warm by the door
under a thick wool blanket

Shantel



d
a
n
c
e
s



as she prepares
my latte

my mind
overflows
with all the wonderful things
i
can
do
today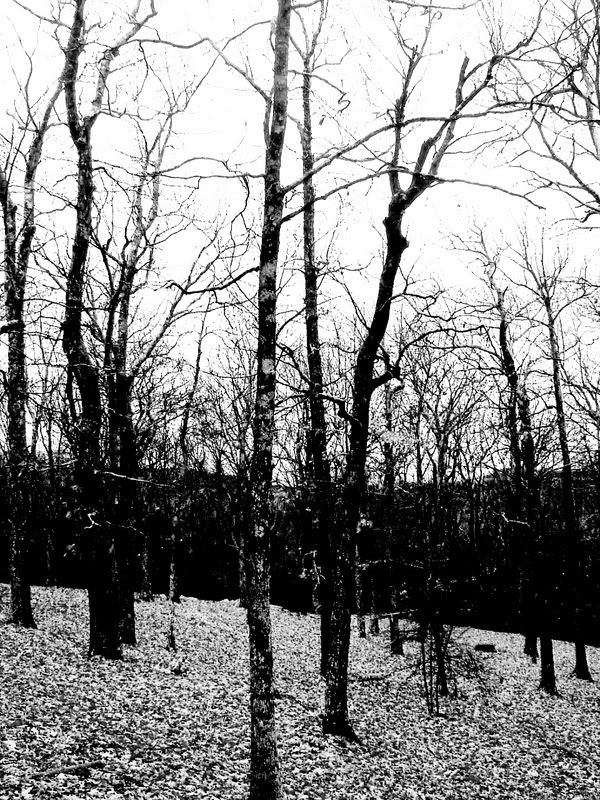 The next poem is by Joshua Clover from his first book Madonna anno domini, published by Louisiana State University Press in 1997 and recipient of the Walt Whitman Award from the Academy of American Poets.

Clover, born in 1962, is a California-based poet, critic, journalist and author. He has appeared in three editions of Best American Poetry, is a two-time winner of the Pushcart Prize, and recipient of an individual grant from the NEA.

A graduate of Boston University and the Iowa Writer's Workshop, he is an Associate Professor of English Literature and Critical Theory at the University of California, Davis, and was the distinguished Holloway poet-in-residence at the University of California, Berkeley in 1999-2000. He is a frequent contributor to the Village Voice, writes for The New York Times, and is a former senior writer for Spin.

Under the pseudonym "Jane Dark", Clover has written a number of film and music reviews for The Village Voice, and maintains a blog entitled jane dark's sugarhigh!



The Nevada Glassworks

Ka-Boom! They're making glass in Nevada!
Figure August, 1953,
mom's 13, it's hot as a simile
Ker-Pow! Transmutation in Nevada!
Imagine mom:pre-postModern new teen,
innocent for Elvis, ditto "Korean
conflict," John Paul George Ringo Viet Nam.
Mom's one state west of the glassworks, she's
in a tree K*I*S*S*I*N*G,
lurid cartoon-colored kisses. Ka-Blam!
They're blowing peacock-tinted New World glass
in southern Nevada, the alchemists
& architects of mom's duck-&-cover
adolescence, they're making Las Vegas
turn to gold - real neon gold - in the blast
furnace heat that reaches clear to Clover
Ranch in dry Central Valley: O the dust -
It is the Golden State! O the landscape -
dreaming of James Dean! O mom in a tree
close-range kissing as in Nevada just
now they're making crazy ground-zero shapes
of radiant see-through geography.
What timing! What kisses! What a fever
this day's become, humming hundred-degree
California afternoon that she's
sure she could never duplicate, never,
she feels transparent, gone - isn't the heat
suffocating - no, she forgot to breathe
for a flash while in the Nevada flats
factory glassblowers exhale...exhale...
a philosopher's stone, a crystal ball,
a spectacular machine. Hooray! Hats
off - they're making a window in the sand!
Mom's in the tree - picture this - all alone!
Unforgettable kisses, comic-book
mnemonic kisses. O something's coming
out of the ranch road heat mirage, that drone -
an engine? Mom quits practice & looks
east, cups an ear to the beloved humming,
the hazy gold dust kicked wildly west
ahead of something almost...in...sight, Vroom!
It's the Future, hot like nothing else, dressed
as sonic-boom Cadillac. O mom!
This land your land This land Amnesia -
they're dropping some new science out here,
a picture-perfect hole blown clear to Asia:
everything in the desert - Shazam! - turns
to glass, gold glass, a picture window where
the bomb-dead kids are burned & burn & burn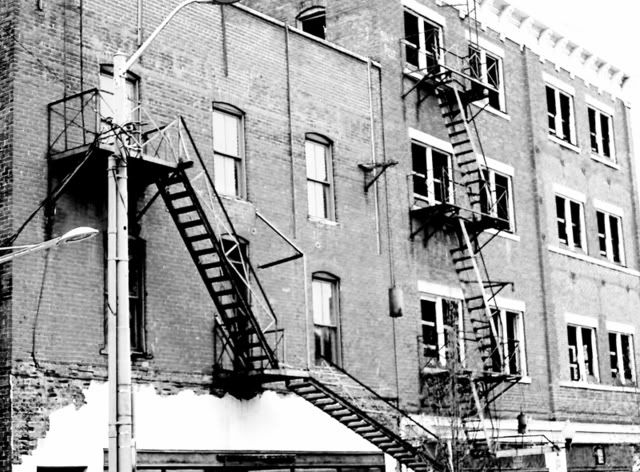 Here's a piece from our good friend Dan Cuddy, something a little different from Dan.



A Little Love-Sex Poem With Little Love And Little Sex

Poets never write about lovers postponing time in the haystack
because of sneezing
or coughing
or one of the two just feels listless
no sleep for depressing days

cloudbanks overdrawn
all you wanna do
is sit by the window
watch rain drop
the patter of brittle feet
smashing themselves
dissolving into sleep

poets write
lovers are always young
athletic
often with tans
flat stomachs
and world record endurance
flexibility
abandon
her eyes rolled up in her head
his voice grunting pulsing emptying
oh
god
of the little sleep
how wonderful
life
rejoicing in the moistness
of a kiss

old timers grunt and roll their eyes
differently
bones caught in the pleasure
like tacks in a toe
oh
damn
the joints need a little oil

poets are liars
or idealists
that dream
like magazines
or flat-breasted women of implants
or over-a-four-hour stand at attention
without wrapping
delicately
the member in cloth
owner attached
and transporting the whole rig
of the thing-a-ma-jig
to the waiting surgeon

spare the limb
woodsman
let the branch hang

but
oh
how enhanced chemically is romance

and you gotta be at work
in the morning

well, poets never write such stuff
they lie about love
and in love
and out of love
tracing shadows in the sunlight
or making shadows spew forth curses
or languish in great clinical sadness

poets exaggerate

love is so often spilled baby food
and that's not bad
but it is not poetry
in the traditional sense

but the race keeps hammering away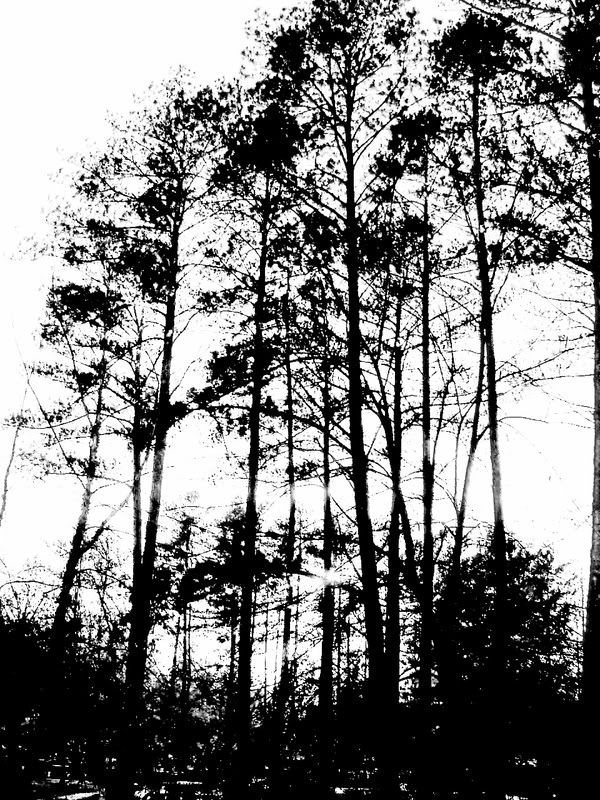 Here's something from my favorite traveling companion, Blaise Cendrars.

Two things different.

I've included an extensive biography of Cendrars every time I've used his work. This time I'm going to skip that and leave more time for his poetry. If you don't know Cendrars, google him. He's a fascinating character from the turn of the 20th century.

Also, when I've done Cendrars in the past, I've concentrated on his short travel pieces. They are lovely you-are-there-with-him pieces that show him to be a really comfortable-to-be-around and observant traveling companion.

Instead of travel pieces this time, I'm using several longer pieces from a section of the book, Blaise Cendrars, Complete Poems that includes often untitled fragments. If you are a fan of Cendrars, as I am, this is a book you need to own. It was published in 1992 by the University of California Press, Berkeley. Out of all the shelf-combing I've done at used book stores, this book is my most prized find.

All the poems in the book are translated by Ron Padgett.



******

This Paris sky is purer than a winter sky crisp with cold.
I've seen nights as starry and leafy as this spring's
Where the trees along the boulevards are like shadows from the sky,
Foliage in the rivers mixed with elephant ears,
Leaves of sycamores, heavy chestnuts.

A water lily on the Seine, it's the flowing moon.
The Milky Way is swooning in the sky over Paris and embracing it
Wild and naked and lying back, its mouth is sucking Notre-Dame.
The Great Bear and the Little Bear are growling around Saint-Merry.
My amputated hand is shining in the constellation Orion.

In this cold, hard light, trembling and more than unreal,
Paris is like the cooled image of a plant
That reappears in its ashes. Sad simulacrum.
As straight as an arrow, the ageless houses and streets are just
Stone and iron heaped up in an unlikely desert.

Babylon and Thebaid are not deader, tonight, than the dead city of
&nbsp Paris,
Blue and green, ink and tar, its edges whit with starlight.
Not a sound. No one. It's the heavy silence of war.
My eyes goes from the pisssoirs to the violet eye of the street lamp.
It's the only bright spot I can drag my worries to.

And so I walk all the way across Paris every night
From Batignolles to the Latin Quarter, the way I would cross the Andes
Beneath the light of new stars, bigger and more alarming,
The Southern Cross more prodigious with every step you take toward it
&nbsp as you emerge from the Old World
On its new continent.

I'm the man who doesn't have a past. - Only my stump hurts. -
I've rented a hotel room to be completely alone with myself.
I made a new name for myself
Billboard upon a scaffolding
Behind which new futures
Are being built

******

Suddenly the sirens wail and I run to my window.
Already the cannons are thundering over toward Aubervilliers.
The sky is starred with Jerry planes, shells, crisscrosses, rockets,
Cries, whistles, and melismas that melt and moan beneath the bridges.

The Seine is darker than an abyss, with its heavy barges that are
Long like the coffins of the tall Merovingian kings
Bedizened with stars that drown - in the depths - in the depths.
I turn and blow out the lamp and light a big cigar.

The people running for it in the street, thundering, still half-asleep,
Will take refuge in the basement of police headquarters that smells like
&nbsp powder and saltpeter.
The police commissioner's purple car meets the fire chief's red car,
Magical and supple, wild and caressing,tigresses like shooting stars.

The sirens miaow and fall silent. The shindig is going full blast. Up
&nbsp there. It's insane.
At bay. Cracking and heavy silence. Then a shrill falling and dull
&nbsp vehemence of the bombs.
The crashing down of millions of tons. Flashes. Fire. Smoke. Flame.
Accordion of the 75s. Fits. Cries. Fall. Stridencies. Coughing.
&nbsp Collapses and cave-ins.

The sky is jumping with imperceptible winking
Pupils, multicolored streaks, that cut, that divide, that revive the
&nbsp melodious propellers.
A searchlight suddenly hits the billboard of Baby Cadum
Then leaps into the sky and bores a milky hole in it like a baby bottle.

I get my hat and now I go down into the dark streets.
Here are the portly old houses that lean against each other like old men.
The chimneys and weathervanes all point to the sky with their fingers.
I walk up the rue Saint-Jacques, shoulders jammed into my pockets.

Here's the Sorbonne and its tower, the church,the Lycee Louis-le-
&nbsp Grand.
A little further up I go in and ask a butcher for a light.
I light up a new cigar and we exchange a smile.
He has a nice tattoo, a name, a rose, and a heart with a dagger through it.

It's a name I know well: it's my mother's.
I rush out into the street. I'm facing the building.
Stabbed heart - first point of impact -
And more beautiful than your naked torso, handsome butcher -
The building where I was born.

******

I stand in the sidewalk across the street and look at the building for a
&nbsp long time.
It's the building where the Romance of the Rose was written.
216 rue Saint-Jacques, Hotel des Estrangers.
At 218 is the sign of a first-class midwife.

Since she was full she sent my mother to the hotel next door to get
&nbsp some sleep and to have me.
Five days later I was taking the packet-boat to Brindisi. My mother
&nbsp going to rejoin my father in Egypt.
(The packet-boat - the packet, the courier, the mail-boat; they still say
&nbsp "the Indian mail" and they still use the term "long courier" for the
&nbsp three-masters that go around Cape Horn.)

Am I pelagic like my Egyptian nanny or Swiss like my father
Or Italian, French,Scottish, and Flemish like my grandfather or
&nbsp whichever of my great-grandfathers was an organ maker in the
&nbsp Rhineland and Burgundy.or that other one
The best biographer of Rubens?
And there was yet another one who used to sing at the Chat Noir, Erik
&nbsp Satie told me.
However, I'm the first with my name since I'm the one who made
&nbsp it up.

I have Lavater's blood in my veins and the blood of Euler,
That famous mathematician called to the Russian court by Catherine II
&nbsp and who, gone blind at 86, dictated to his grandson Hans, age 12
A treatise on algebra that reads like a novel
To prove to himself that if he had lost his sight, he had lost neither his
&nbsp lucidity
Nor his logic.

I stand on the sidewalk across the street and I look at the tall, narrow
&nbsp building facing me
Which is reflected deep down inside me,like blood. Smoke rises from
&nbsp the chimneys.
It's dark. Never have I seen such a starry night. The bombs are bursting.
&nbsp The bursts rain down.
The gutted pavement exposes the Etruscan graveyard laid over the
&nbsp mammoths' graveyard exposed
On the construction site where they're building the Prince of Monaco's
&nbsp Oceanographic Institute
Against whose fence I step back and stagger and glue myself
A new poster on the old defaced ones.

O rue Saint-Jacques! Old slit of Paris, shaped like a vagina and whose
&nbsp life I'd like to have made a movie of, shown on the silver screen in its
&nbsp formation, the grouping, the radiating out from around its hub,
Notre-Dame,
Deep old slit,long walk
From the Porte des Flanders to Montrouge,
O rue Saint-Jacques! Yes, I stagger, but I'm not mortally wounded,not
&nbsp even touched.

If I stagger it's because that building scares me and I enter
- Second point of impact - this Hotel des Etrangers, where many times
&nbsp I've rented a room for the day
Or the night, mama,
With a woman of color,with a painted girl, from the d'Harcourt or the
&nbsp Boul' Mich'

And where I stayed for a month with that American girl who was
&nbsp supposed to go back to her family in New York
And who let the boat sail away
Because she was naked in my room and dancing in front of the fire
&nbsp burning
In my fireplace and we had fun making love every time the corner
&nbsp florist brought us a basket of Parma violets
And we read together, going all the way, The Physiology of Love or The
&nbsp Mystic Latin by Remy de Gourmont.

But tonight, mama,I go in alone.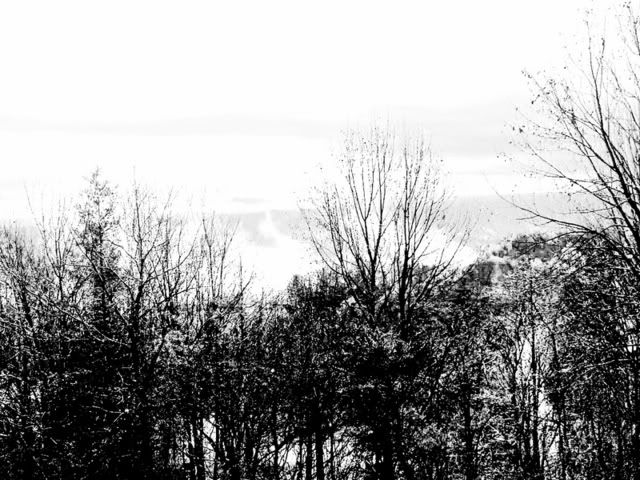 Besmacked across the face by reality, I wrote this.



it came in the mail

it
came in the mail
three weeks ago

i opened
the envelope
and snuck a peek inside

yep

just what i was afraid of -
a Medicare enrollment form

i stuck it in a box
and haven't looked at it since,
though i know i'll have to,
soon

i remember
the great joy and satisfaction
i felt
when it passed Congress
and the emotional moment
pictured
when LBJ signed it into law
with a frail and aged Harry Truman
at his side

i just never thought
it
would ever apply
to me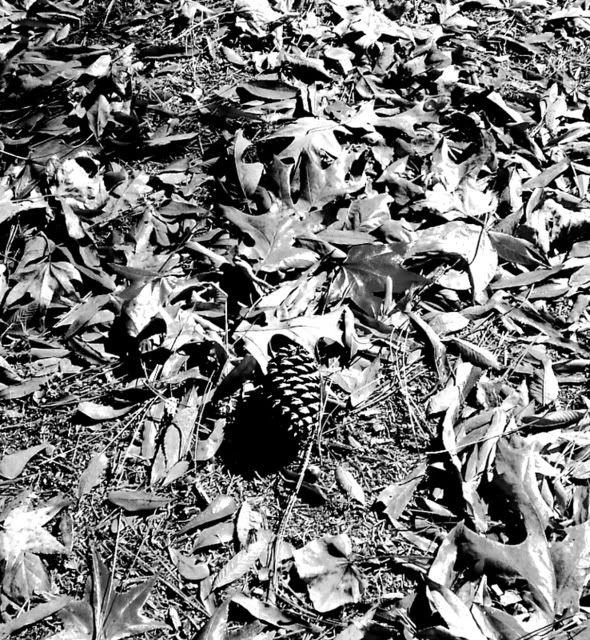 What a great new find for me, the poet Antler.

Since the WiFi here at La Taza appears to have crashed, I know nothing about Antler, except for the short bio on the last page of his book, Antler: The Selected Poems where he is pictured with Allen Ginsberg and a short note that says he won the 1985 Walt Whitman Prize and the 1987 Witter Bynner Award of the American Academy and Institute of Arts and Letters for his book Last Words.

The selected poems book was published in 2000 by Soft Skull Press. Although it may not be evident from the first lines, there's a lot of humor in this piece.



Last Words

As this girl lay asleep on the beach
An ant crawled up her nose and laid its egg
And when they hatched and ate into her brain
She clawed away her face and died screaming.
Or that deep-sea diver whose pressurized suit burst
Who was squeezed a liquid pulp of flesh
Up the air hose onto the deck
A long strand of human spaghetti.
Or the man on a Japanese train killed by the severed leg
of a suicide who jumped from a passing train,
A hundred miles an hour through his window.
Or Li Po launching himself like a paper boat toward the moon.
Or Aeschylus strolling along the shore
When an eagle, looking for a stone to crack a turtle's shell,
Spotted his pate gleaming in the sun.
Or that pompeii boy immortalized in lava
Or the unearthed coffin, the lid scratched and bloody inside.
Or abandoned by his family, the old Eskimo circled by wolves.
Or Superman no longer faster than a speeding bullet through his head.
Or Santa's helicopter crashing in a shopping center of expectant children.
Or six children trampled to death in Cairo by a mob
Rushing to a church where the Virgin had appeared.
These deaths speak for themselves. They don't need last words.
As for me, I'm not looking into the sky for falling flowerpots.
Yet any second sights of a rifle may fix upon my brain.
Fourteen humans walked alive that day a perfect stranger
By the name of Whitman up in a tower of higher learning
Shot them down one by one. Just like that. Dead.
I think of that old man stoned by three children
who jeered him out of his house.
If someone told me that's how I'd die in fifty years
I wouldn't believe it. Did anyone tell the old man.

How will I die? Cleaning a gun with my eyes?
Walking into a mirror? Driving my car into a tree to avoid a porcupine,
my learner's permit in my pocket?
I know the old philosophies. Yes, I've already died in a way.
My boyhood and all that. Showers of fingernails and hair.
The constant sloughing off the cells of my body.
The death of all the semen that has left me.
My turds, moving to their own bewildered death.
Maybe it'll be like that first night in San Francisco
Waking up to go to the bathroom in Milwaukee,
And getting out my old bed I walk into a new wall.
Maybe it'll be coming up or going down stairs in the dark
Thinking there's one more step when there isn't
Or not one more step when there is.
Will choke on a bone, or be swallowed by a whale?
Or a death brimming with allusions -
Tugging a book from the tightly packed shelf
I pull my whole bookcase over on me.
Or slow death: torture, cancer leprosy, senility.
Or exotic: voodooed, cannibalized, human-sacrificed.
devoured by man-eating plant.
Which is worse, being eaten alive or starving to death?
Dying crying for help or begging for mercy?
Yawning while a bomb drops in my mouth.
Sneezing in the avalanche zone.
Done in my hiccups that can't be stopped.
Or like in Stekel, that man who hid under the outhouse seat
and disemboweled his wife from beneath with a butcher knife.
I look before sitting.
Or seeing my ultimate vision of absolute beauty
I scream as in horror comics - 'AAARRRGGGHHH!!!'
Will I die laughing? Be struck by lightning?
Will I never know what hit me?

Maybe the sky will fall on me.
Maybe the ground'll just open up under me.
Maybe a gang of boys'll pour gasoline over me and light me.
Or will it be a case of spontaneous combustion?
Will I be mistaken for a deer during deer season?
Or like Tita Piaz who climbed 9000 feet of sheer rock 300 times
with his son strapped to his back, only to die in a fall
down his steps?

And when am I going to die? I'd like to know.
I don't want to get there when the show's half over.
I don't want to fall asleep. I'll have to poke myself.
I don't want to miss my death the way I missed my birth.
I sit here and plan my last words. I'm going to be prepared.
As in murder mysteries where the victim lies dying
and the hero holds him and says - "Who did it?"
In the same way they'll gather round me and ask -
"What does this poem mean?"
"Or do you really think that is beautiful?"
And then like the murder victim, I'll mumble far away
Feverishly trying to think of something profound and rising in pitch gasp
"It was It was It was..."
Then slumping back I die.
What will I say? Shall I make fart sounds with my lips?
Should I tell where the treasure's hidden?
Should I utter Wanbi Galeska wana ni he o who e?
My best friend's name?
Or make make-believe deathrattles better than birdlovers
warble songs of their favorite birds?
Or should I join the chorus of thousands who shriek 'AAAIIIEEE!!!'
Or the thousands who go "O"
Or "ugh" or "Oof" or "Whoops"
Or should I press finger to lips in the sin of silence?
Not content with ruling the world, Nero, wanting to be its
supreme actor and musician, ordered full houses and
awarded himself all the prizes, and while he sang
no one could leave, though many pretended to die
in order to be carried out as corpses. Shall I say
as he did when forced to commit suicide -
"What a great artist the world is losing!"
Or like Rabelais - "Bring down the curtain the farce is finished,"
and later as the priests surrounded him,
he, with a straight face, sighed -
"I go to seek the great perhaps."
Or like the Comtesse de Vercellesl, according to Rousseau -
"In the agonies of death she broke wind loudly, 'Good!'
she said, 'A woman who can fart is not yet dead.'"
Or like Saint Boniface as boiling lead was poured down his throat -
"I thank thee Lord Jesus, Son of the Living God!"
Or Saint Lawrence, broiled on a gridiron - "This side is done now,
turn me over."
Or Emily Dickenson - "I must go in, the fog is rising."
Or Beddoes - "I ought to have been among other things
a good poet."
Or Lindsay, full of lyson - "They tried to get me...
I got them first."
Or Socrates - "Crito, I owe a cock to Asclepius,
will you remember to pay the debt?"
Or Chopin - "Swear to make them cut me open
so I won't be buried alive."
Or Scriabin, his face engulfed in gangrene -
"Suffering is necessary."
Or Marie Antoinette, having stepped on the executioner's foot -
"I beg your pardon."
Or Huey Long - "I wonder why he shot me?"
Or Millard Fillmore - "The nourishment is palatable."
Or P.T. Barnum - "How were the receipts today
in Madison Square Garden?"
Or Carl Panzarm, slayer of 23 persons - "I wish the whole human race
had one neck and I had my hands around it."
Or Jean Barre, 19, guillotined for mutilating a crucifix -
"I never thought they'd put a gentleman to death
for committing such a trifle."
Or da Vinci - "I have offended God and man
because my work wasn't good enough."
Or Vanzetti - "I am innocent."
Zeno, founder of the Stoic school, striking the ground with one fist -
"I come. I come, why do you call for me."
W. Palmer, stepping off the gallows - "Are you sure it's safe?""
Metchnikoff the bacteriologist - "Look at my intestines carefully
for I think there is something there now."
John Wilkes booth - "Tell my mother I died for my country."
Dylan Thomas - "I've had 18 straight whiskies. I think that's
the record."
Dutch Schultz - "French Canadian bean soup!"
Byron - "I wish to go to sleep now."
Joyce - "Does nobody understand?"

Must I be the scribe of each word I speak,
never knowing if it will be my last?
Or should someone else be my full-time scribe
(in case deathfits keep me from writing them down)
Always ready to put my ear to my lips
in case it should be a whisper?
"rosebud." "More weight." "More light."
"Now it has come." "Now I die." "So this is death."
"Thank you." "Farewell!" "Hurrah!" "Boo!"
"Can this last long?" "It is finished.""
Or like H.G.Wells - "I'm alright. Go away."
Or like Sam Goldwyn - "I never thought I'd live to see the day."
Or like John Wolcott when asked if anything could be done for him -
"Bring back my youth."

I tell myself what my last words will be.
Hoping I don't get stage fright.
Hoping I don't get laryngitis.
Hoping someone will hear them.
Hoping I'm not interrupted.
Hoping I don't forget what they are.
From now on everything I say and write
Are my last words.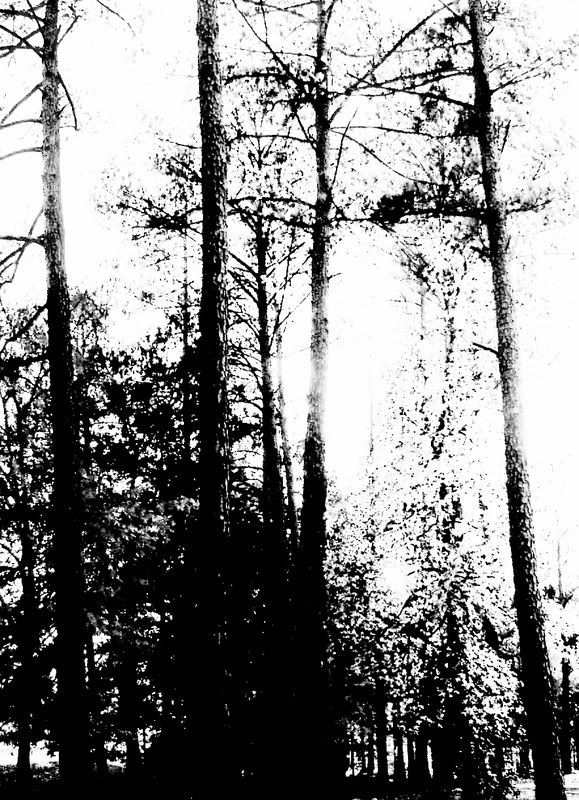 The next poem is by Norman Anderson, a new friend making his first appearance in "Here and Now."

Norm says his poems are inspired by his work as a Direct Support Professional in a group home where he takes care of six mentally challenged men.



Sunday Night Mass Gang

Roger rides up the lift
in his wheelchair
I lock him in
he sits right behind me
I start the bus
Rog, let's blow
church off tonight
go down to the pool hall
"Stop, Morg, Norg, Norm
don't play around with me today
I gotta help out with the service"
I tried, I always try
Rog, has his dollar in his pocket
for the plate they pass around
I sit in the back of the church
with my notebook in hand
I don't stand and sing
or kneel to pray
but I sit and pray
for the war to end
I observe the Sunday night gang
I have to wear nice dress pants
company policy
I see two teenage lads
they look like they
just got off the basketball court
in T-shirts, shorts
one kid puts his feet up on the kneeler
he seems a little jittery
probably going through
cellphone cold turkey
One girl is 13, 14 years old
standing looking around
her ponytail bobbing
to and fro
she doesn't pray
she fixes her necklace
she isn't even listening
her little brother
is goofing around
under the pew
then I thought about
Nietzsche
He would love this
"If you want to find the truth
don't go into a church" - Nietzsche
something like that
Nietzsche Kids
I'll call 'em
Nietzsche Kids
one day will find the truth
I hope
Yeah, Nietzsche Kids
are the smart ones
our future
"Up with Nihilism"
"Up with people"
no God is not dead
he can't be dead
can he?
I know these kids don't know
Nietzsche from Nemo
but one day they will
I hope
At least they're not one
of them thar
"Born Agains"
scary people them
"Born Agains"
We had a born again
run this country for eight years
creepy
very
creepy
"Norm, I gotta go to the bathroom"
Son-of-a bitch
I forgot to ask him if he had to go
before we left

gotta go
I love all the Nietzsche Kids

God bless yah!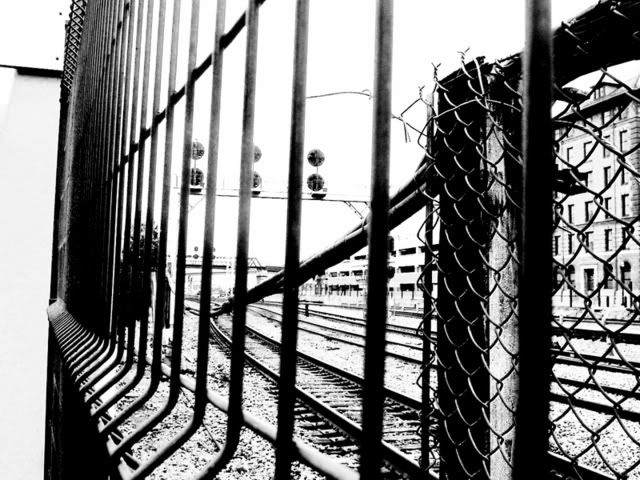 Next, from his book Neither World, I have a poem by Ralph Angel.

Angel, born in 1951, is a poet and translator. Raised in Seattle, he attended inner-city public schools there, then worked on freight trains for the Union Pacific Railroad as he earned his bachelor's degree at the University of Washington. Later he received a Master of Fine Arts degree from the University of California, Irvine.

He is an Edith R. White Distinguished Professor of English and Creative Writing at the University of Redlands, and a member of the MFA Program in Writing faculty at Vermont College.



Where All the Streets Lead to the Sea

Where all the streets lead to the sea, and full-throated
canaries are free in their cages, and geraniums
splash deeply the shadows of buildings,
in those tiny, dark cages, a woman is singing from
her balcony.

With her eyes closed,her voice is a prayer an old
widow is mouthing on the steps of the shuttered
cathedral, syllable by syllable, to the know
in her beads.

In that very pocket, every pocket, where the alleys,
where a man falls into himself and rises up and
knows from the inside
the unbearable weight of a white suit,
the black boot polish in his hair threading slowly
his cheek.

Whatever got scared
really is scared, the same child who
won't go to sleep because she can't comprehend how
it might not
pull her under. Without her. Lost track of
The one who coughs and with his hands pushes the
air away
and coughs again. Those who bring sticks, pieces
broken down
furniture, a door for the huge, flowering bonfires.

The thousands, walking. More or less sad. More or less
unaccommodated. The woman who in her
granddaughter
scrunching her nose like that, tilting her head that way,

discovers again her own mother. And those two,
who got close, with their clothes on fire, it's their
laughter
crashing onto the damp sand,
roaring.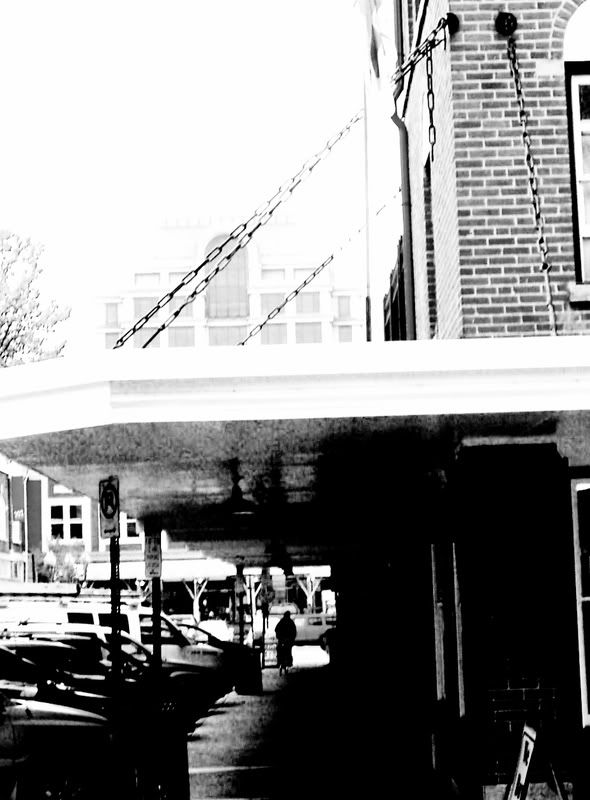 Even though we never interact, this woman, by way of the nest she has made for herself near the door of the place where I spend most of my mornings, has become one of the characters of my life story.



the autumn lady is not well

the autumn lady
is not well -
she bends over
by the black iron rail
that looks down
on the river
and coughs and coughs,
her blanket wound
tight around her

she does not seek help,
does not acknowledge me,
will not accept help,
and i am tempted to the arrogance
of the unwelcomed Samaritan

but,
so little
this woman has,
the dignity of choice
as to how to live or die
all she has left

her
tragedy,
if such it turns out to be,
is hers alone,
a final possession
i will not choose to take from her

(is this
my thought and inaction
an allowance
or is it avoidance -

a question
that pricks softly
at my conscience)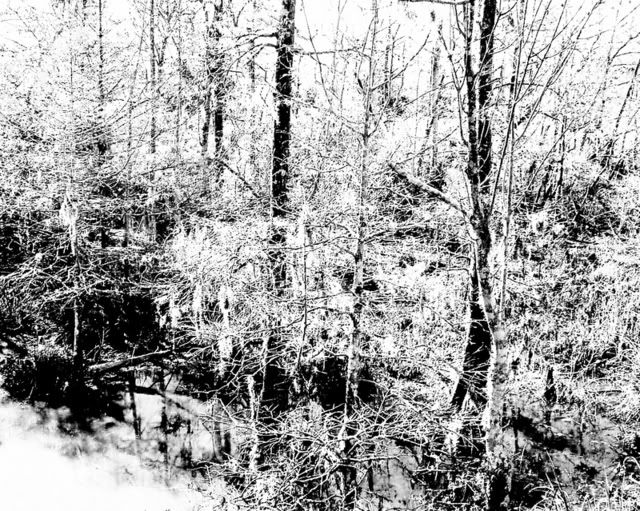 Charles Bukowski was one of American's best known and most imitated poets. Although he published over 45 books of poetry, hundreds of his poems were kept by him and his publisher for posthumous publication. This next two poems are from the first of those collections published after his death in 1994.



Strictly Bullshit

now
there's a new one
going around:
he is whining and
telling people
that
I
was responsible
for him
not getting
published
by
The Black Vulture Press.

there have been
at least
three other poets
who have whined about
this.

well, luckily, I
don't have time to
read unsolicited manuscripts
or
advise
The Black Vulture Press.

but
if I did
I would have rejected
all three
along with
at least a dozen
other
dandies
who would like to
be published
there.

that's why I would
never
edit or publish
any
literary
gang.

at least
at the track
I can bet
on something
that won't whine and complain
and will show me
some fight
and
some run.


written before I got one

the best writers now
i'm told
have

word processors.

I'm not even sure what a
word processor
is.

but
no matter
the tree roots tangled
in my mother's bones

no matter
the shadows in the forgotten
canyon

no matter
the dream of the last
elephant

I'm not getting
one

whatever it
is

but
I hope it helps the best
writers get better
because I never could read them
anyhow.

and any boost for them
major or minor
will help us
all.

right?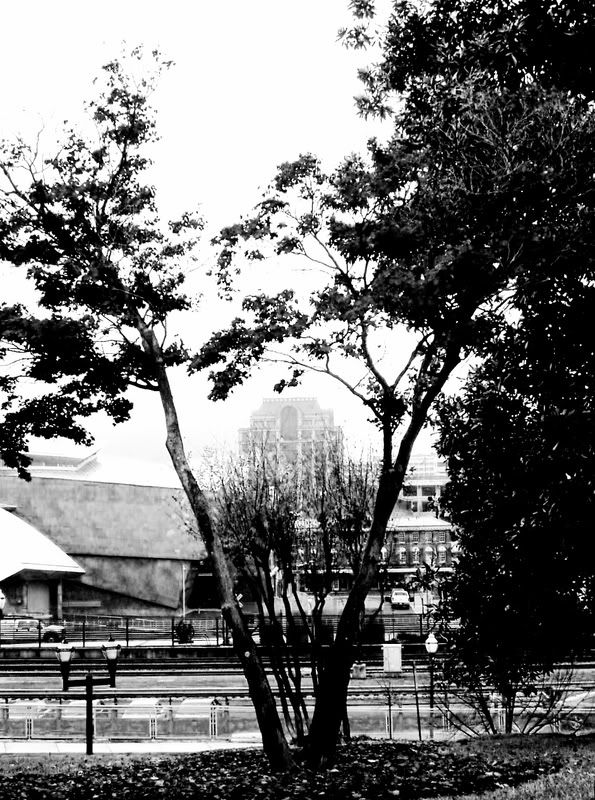 Next I have three poems in the same spirit by our good friend Christopher George.



Ghosts Lingering in the Shadows

Saturday: a memorial to remember Nagasaki,
the walls of the peace headquarters hung
with framed headlines about the A-bombs

dropped on Japan; a woman plays hammer
dulcimer: O'Carolan and a sad sea shanty.
I recite poems on the Gettysburg cyclorama,

on new graves at Arlington cemetery and
a shrine in the killing fields of Cambodia;
a vet of the Vietnam air war shows us photos

on his laptop of his pilgrimage to My Lai.
And now tanks roll into another nation,
the bizarre round of violence begins again;

a flag wafts in my plastic holder of jumbled
pencils and pens, father's name fading
in the white stripes, the fabric split.


What It Is

This is a collarbone, I'm certain
- but what is this? I am not sure:

I just know that the tanks rolled
through here, people lined up

and shot. Bodies tumbled,
head-to-toe: old foes made

love in death, found each
other entwined and kissing

in the final bleak moment.


The Generalissimo Speaks

In the old days, we broke
pregnant women and babies
with our steel boots;

we caused to flow perhaps
too much blood: Si, it was
a messy business alright,

but we had the satisfaction
to hear the final gurgle
of a traitor, the snap

of his hyoid bone. We
were masters of the will,
administrators of any man's

last seconds on earth.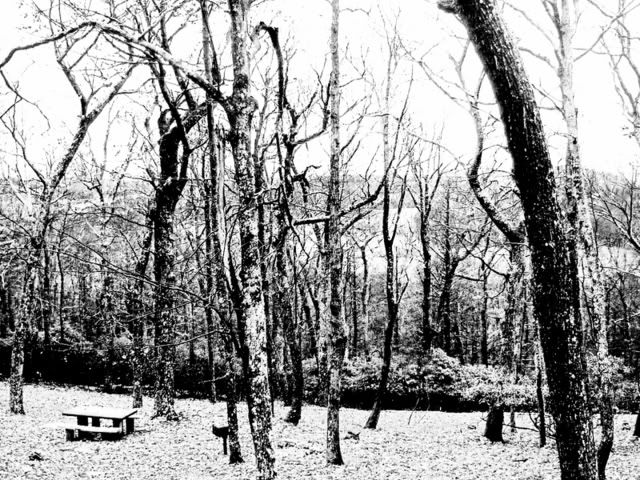 No introduction is necessary for former US Poet Laureate and, without a doubt, the most widely popular American poet of our time, Billy Collins.

This next poem, is from his book Picnic, Lightning, published by the University of Pittsburgh Press in 1998.



Jazz and Nature

It was another clear sunny morning,
a dry breeze agitating the trees around the house,
and I had nothing on tap -
my usual scene in late August.

I was reading the autobiography
of Art Pepper, so I put on an Art Pepper album
and switched on the outdoor speakers
so I could sit outside in the hot sun,

and read more about his life of junk and prison
while I listened to his speedy, mellow alto
pouring out of two big maples
as if West Coast jazz were the music of Nature itself.

In this way, I drew a kind of box
around the morning,
in three dimensions and in pencil
with me inside it holding a ruler in my hand.

I read and listened and read
and sometimes flipped to the photographs
to check the faces of the man
who told me he once drove a greennish gold Cadillac.

that you could see forever into, like looking into a lake;
the man who said he composed
a ballad called "Diane" for his second wife
only to realize later
that the music was way to beautiful for her.
The fellow who admitted to selling
his dog, a champagne poodle named bijou,
for a twenty-dollar score

and who mentioned that men in prison
who were trying to kick would tuck
their pant legs into their socks
so the slightest breeze would not touch their skin.

Behind where I was sitting in the sun
was an outbreak of wild pink phlox,
and some of the bees nuzzling there
started to hum around my head.

One bee in particular seemed so curious
about me I took a swipe at him,
stood up suddenly and said "Don't mess with me
and I won't mess with you, you little punk,"

a remark no doubt inspired
by my reading about California lowlife
in nineteen fifty-seven,
my all time favorite year for jazz, as it happens.

But he persisted, this bee, and finally
drove me inside to the cool, dark study
where a cat was sleeping on a chair,
a good placed to write this down
and wonder what the rest of the day would hold -
maybe hanging a print on the wall
or getting a surprise phone call
from someone I used to love.

How about some Dexter Gordon
around the cocktail hour,
and who knows?
perhaps an encounter with a vicious ant -

all likely parts of my own autobiography,
a more cautious tale, told in the present tense,
with a few crude illustrations
and a diagram of a small family tree,

the work whose pages are turned
every day like a wheel that is turned by water,
the thing I can never stop writing,
the only book I can never put down.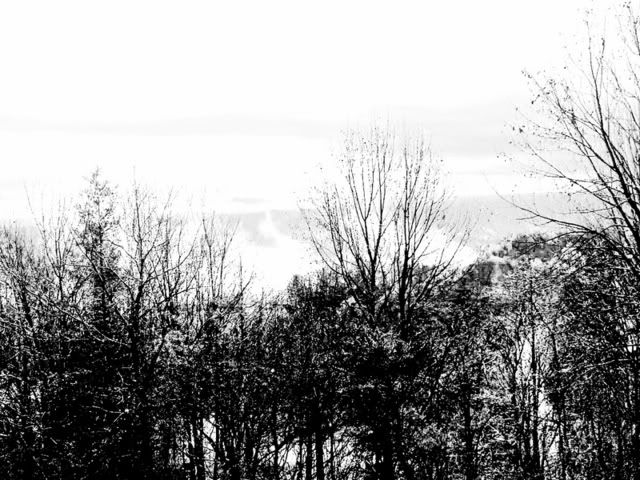 Here's my last for the week.



last words

three deaths
this past week,
the deceased
not close to me, but close
to some who are,
so, while i cannot mourn
with them
i can hold them in my thoughts

thoughts
which turn to deaths
closer to me

my mother
who died this time of year,
the day after Thanksgiving,
and my father
whose death came
when he was just a few months
older than i am now
and my brother,
though older,
died younger

thoughts
of death lead
to thoughts of other deaths
and deaths to come
including my own

and for some reason
i am led to thoughts
of Sunday church services
when i was a child,
Missouri Synod, Lutheran,
the strictest
and most conservative of the sect,
a little white church
on the corner of Tyler & 8th,
the congregation
sprinkled with a few prosperous
business men in silk suits,
but mostly workingmen,
farmers,
wearing, every Sunday,
the only suit they owned,
their large, knobby hands
hanging like rough red weights
from the loose sleeves
of their jackets,

fifty or more years ago
this was,
all of them dead now,
the silk-suits and the roughhewn,
all dead an in the ground,
like my father
who wore for more than twenty years
the same double-breasted
blue, pinstripe suit
he bought in 1943 for the day
he wed my mother,
and my mother
and the other women, too,
all the women dead, too,
their Sunday-church-hats
dusty
in dark attics,
or on the shelves of resale shops,
or on the pink hair
of a seventeen year old
with studs in her ears and nose
and tattoos on her legs

so many people died,
too many to count,
enough to know that
there are more dead in my life
now
than alive

and another death
today,
death at a lesser level,
but mourned just the same,
my morning refuge,
the place where i have written
for many months,
comfortable
with the same friendly
people, comfortable at the
same table in the back
looking out on the corner
of Martin and Soledad,
its doors
and big windows boarded up
this morning,
a note on the plywood-covered door

"we are closed - goodbye"

last words,
as good as any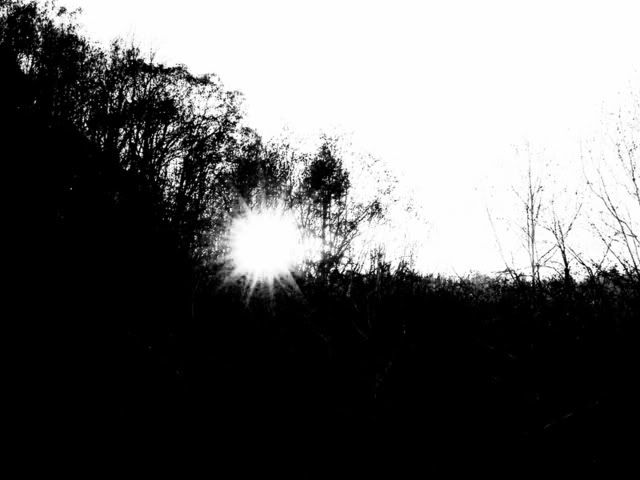 And that's it for our short order take-out for this week. I hope everyone had a comfortable and well-fed Thanksgiving and encourage all of you on the road today to take care. The life you save could be mine.

Assuming we both make it home tonight, until next week remember that all of the material presented on this blog remains the property of its creators. The blog itself was produced by and is the property of me...allen itz.