Pumpkin Power
Friday, October 17, 2008

III.10.3.





Getting right to it, the lineup for this week is

From my library

Su Tung P'o
Kirby Wright
Anne Sexton
Aaron Silverberg
Thomas R. Smith
Henri Coulette
Daniel Donaghy
Jose Emilio Pacheco
Charles Bukowski
Marilyn Hacker
From friends of "Here and Now"

Dan Cuddy
Jane Roken
Alice Folkart
James Hutchings
Joanna M. Weston

And my own two cents.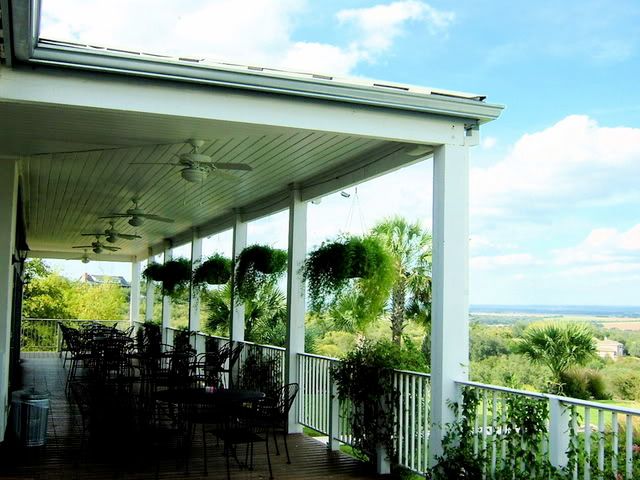 I'm starting this week with several poems by Su Tung P'o from the book One Hundred Poems from the Chinese, selected and translated by Kenneth Rexroth.

Born in 1036, Su was among the best known poets of his time. Born in present-day Sichuan province, he was from a prominent literary family. He occupied many official posts, rising to president of the board of rites (which regulated imperial ceremonies and worship). He designed the parks surrounding Lake Si in Hangzhou. Five emperors came to the throne during his lifetime.

Born 1905, Kenneth Rexroth died in 1982. He was an American poet, translator and critical essayist and was among the first poets in the United States to explore traditional Japanese poetic forms such as haiku."
One of the coolest things about doing "Here and Now" is how, now and again, I run across a poet I never heard of before who is so in tune with me that when reading them it is like they're inside my head, talking directly to me. Su Tung P'o, at least as translated by Kenneth Rexroth, is one of those. A thousand year gap between his time and mine disappear in the reading of the words.



The Red Cliff

The River flows to the East.
Its waves have washed away all
The heroes of history.
To the West of the ancient
Wall you enter the Red Gorge
Of Chu Ko Liang of the
Days of the Three Kingdoms. The
Jagged peaks pierce the heavens.
The furious rapids beat
At the boat, and dash up in
A thousand clouds of spray like
Snow. Mountain and river have
Often been painted, in the
Memory of heroes
Of those days. I remember
Long ago, Kung Ch'in newly
Married to the beautiful
Chiao-siao, shining in splendor,
A young warrior, and the other
Chu Ko Liang, in his blue cap,
Waving his horsetail duster,
Smiling and chatting as he
Burned the navy of Ts'sao Ts'ao.
Their ashes were scattered to
The four winds. They vanished away
In smoke. I like to dream of
Those dead kingdoms. Let people
Laugh at my prematurely
Grey hair. My answer is
A wind cup, full of the
Moon drowned in the River.


On the Death of His Baby Son

I will never be able to stop my tears.
And the day is far off when i will
Forget this cruel day.
Why could we not have died with him?
His little clothes still hang on his rack.
His milk is still by his bed.
Overcome, it is as though life had left us.
We lie prostrate and insensible all day.
I am no longer young enough
To try to understand what has happened.
I was warned of it in a dream.
No medicine would have helped,
Even if it had been heaped mountain high.
The disease took its course inexorably.
It would have been better for me if I took
A sword and cut open my bowls.
They are already cut to pieces with sorrow.
I realize what I am doing
And try to come to myself again,
But I am exhausted and helpless.
Carried away by an excess of sorrow.


The Terrace in the Snow

In the golden twilight the rain
Was like silk threads. During the night
It cleared. The wind fell. It grew
Colder. My covers felt damp
And cold. Without my knowing it,
The snow had drifted into
The room like heaps of salt. At
The fifth watch, in the first flush
of dawn, I close the curtain
Of the study. During the
Rest of the night I listen
To the ice, warping the colored
Tiles on the roof. In the morning
I sweep the Northern terrace
And look out at Saddle Peak.
It is clear of clouds and I
Can see both summits. Above
The village in the morning
Sunlight, crows begin to circle.
The mud of the streets is covered
With white. No cart track has marked it.
Ice has turned the shop roofs to
White jade. Snow has filled the doorways
With rice. The last cicadas
Have long since gone to earth. Now
They will have to dig a thousand
Feet deeper. Some clouds pile up,
The color of dried moss. My
Chest bothers me again.
I feel I have lost the
Ability to write.
The icicles on the eaves
Drone in the wind like the swords
of murders.


A Walk in the Country

The spring wind rises fine dust from the road.
Everybody is out, enjoying the new leaves.
Strollers are drinking in the inns along the way.
Cart wheels roll over the young grass.
The whole town has gone to the suburbs.
Children scamper everywhere and shout to the skies
Songs and drum beats scare the hills
And make the leaves tremble on the trees.
Picnic baskets and jugs litter the fields
And put the crows and kites to flight.
Who is that fellow who has gathered a crowd?
He says he is a Taoist monk
He is selling charms to the passersby.
He shouts, waves his hands, rolls his eyes.
"If you raise silk, these will
Grow cocoons as big as pitchers.
If you raise stock, these will
Make the sheep as big as elks."
Nobody really believes him.
It is the spirit of spring in him they are buying.
As soon as he has enough money
He will go fill himself with wine
And fall down drunk,
Overcome by the magic of his own charms.


Looking From the Pavilion Over the Lake
27th, 6th Month, Written While Drunk

Black clouds spread over the sky
Like ink. I can no longer
See the mountains. Hailstones rebound
From the roofs of the boats.
A whirlwind sweeps out from the
Shore and is suddenly gone.
From the pavilion over
The lake the water has become
Indistinguishable from the sky.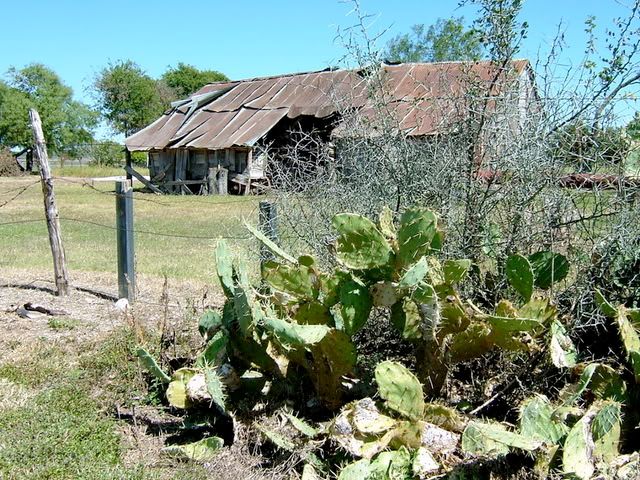 I wrote this after the second presidential debate a couple of weeks ago.



that one

"that one,"
he said, pointing
to his opponent

now
many are outraged,
crying
racism
disrespect
unseemly behavior

a bit over the top
in my opinion

you know,
at a certain age these
senior
moments come
and incidentals like names
just fly right out the window
of a slowly calcifying
mind

i'm
sure
he would'a called him
by name
if only
he could'a remembered
it









The next piece is by Kirby Wright and it's taken from Taj Mahal Review, June 2004. (I also have a piece in that issue.).

Wright was born and raised in Hawaii. He's a graduate of Punahou School in Honolulu and the University of California at San Diego. He also received an MFA in creative writing form San Francisco State University. He has been nominated for two Pushcart Prizes and is a past recipient of the Ann Fields Poetry Prize, the Academy of American Poets Award, and the Browning Society Award for Dramatic Monologue. His novel, Before the City was published by Lemon Shark Press.



Gretchen on the Beach

A divorcee from Humbolt
Talks traveling and books

While Gretchen, her daughter
Pirouettes for me

Wearing Angels' baseball cap
And tapa-cloth bikini.

The divorcee informs me
Gretchen is married,

That her husband is marching back
Over seaweed and lava.

Those who are beautiful
Are always attached,

Even when they are single.
The sand disturbs

Where the divorcee stands -
She's burrowing with her toes.

Gretchen knows I am watching.
She plucks a plumeria,

Carries it to her face,
Breathes in its fragrance.

Pieces of reef, now exposed,
Beg for her attention.









In this piece, our friend Dan Cuddy considers recent news on the economy.



who screwed up?

doesn't matter now
i'm along for the ride
the tire is flat
but gotta keep movin

the mortgage is due
we're hungry
gotta get to work
hopefully the office will be open
the boss will still be his miserable self
the day will go slow
the clock hands wringing frustration at noon

oh maybe i'll be clever
maybe i'll do something different
make unexpected money
cut it outside the box

naw, i'm just along for the ride
a set salary
a block of time that builds
a concrete block life

oh, i will look for beauty
eat a chocolate bar
look up at a cloud
tap my foot at a song
just anything that catches the ear

my thoughts are loose
screws loose
rattling their pathetic rhythm on the floor
watch them roll away from each other
watch them roll away
hide in nooks and crannies
as the world melts down
as the world gets nasty
like a suicide bomb









Anne Sexton was born in Newton, Massachusetts in 1928.

She suffered from complex mental illness. Her first manic episode took place in 1954. After a second breakdown in 1955, she met Dr. Martin Orne, who, as her longtime therapist, encouraged her to take up poetry. Though she was very nervous about it at first, writing poetry became part of her therapy and then her livelihood as she received quick success, with her poems accepted by The New Yorker, Harper's Magazine, and the Saturday Review.

In the late 1960s and early 1970s, the manic elements of Sexton's illness began to affect her career. She still wrote and published work and gave readings of her poetry. She also collaborated with some musicians, forming the group Anne Sexton and Her Kind, who were working to put some of her writing to music.

On October 4, 1974 Sexton had a business lunch to discuss her most recent book, The Awful Rowing Toward God. After the meeting, she returned home, locked herself in her garage, and committed suicide by carbon monoxide poisoning.

The next several poems are from Sexton's book To Bedlam and Part Way Back Houghton Mifflin in 1960. It was her first book of poems.



Said The Poet To The Analyst

My business is words. Words are like labels,
or coins, or better, like swarming bees.
I confess I am only broken by the sources of things;
as if words were counted like dead bees in the attic,
unbuckled from their yellow eyes and their dry wings.
I must always forget how one word is able to pick
out another, to manner another, until I have got
something I might have said...
but did not.

Your business is watching my words. But I
admit nothing. I work with my best, for instance,
when I can write my praise for a nickel machine,
that one night in nevada: telling how the magic jackpot
came clacking three bells out, over the lucky screen.
But if you should say this is something it is not,
then I grow weak, remembering how my hands felt funny
and ridiculous and crowded with all
the believing money.


Her Kind

I have gone out, a possessed witch,
haunting the black air, braver at night;
dreaming evil, I have done my hitch
over the plain houses, light by light;
lonely thing, twelve fingered, out of mind.
A woman like that is not a woman, quite.
I have been her kind.

I have found the warm caves in the woods,
filled them, with skillets, carvings, shelves,
closets, silks, innumerable goods;
fixed the suppers for the worms and the elves:
whining, rearranging the disaligned.
A woman like that is misunderstood.
I have been her kind.

I have ridden in your cart, driver,
waved my nude arms at villages going by,
learning the last bright routes, survivor
where your flames still bite my thigh
and my ribs crack where your wheels wind.
A woman like that is not ashamed to die.
I have been her kind.


Noon Walk On The Asylum Lawn

The summer sun ray
shifts through a suspicious tree.
though I walk through the valley of the shadow
it sucks the air
and looks around for me.

The grass speaks.
I hear green chanting all day.
I will fear no evil, fear no evil
The blades extend
and reach my way.

The sky breaks.
It sags and breathes upon my face.
in the presence of mine enemies, mine enemies
The world is full of enemies.
There is no safe place.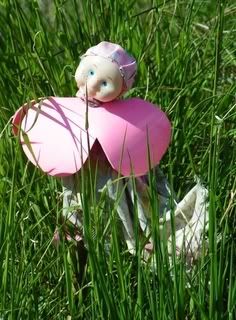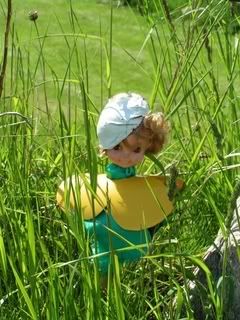 Photos by Jane Roken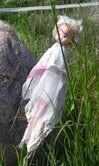 Photo by Jane Roken





Our Norwegian friend from Denmark, Jane Roken ran across these "fence fairies" during the course of her travels, saved them for us with her photos and with a poem inspired by them.



The Commander

Whenever you meet her, it's a surprise,
always, as if you've forgotten her presence
in the meantime. She doesn't mind.

She wears a knitted cap and snow goggles,
a man's windbreaker and a purple skirt.

Her face is empress-dusky: tan and grime.
Her chess-player's mouth knows chronicles
of copper groves rife with giant dragonflies,
sacred fields, bonfires, rams' skulls on poles.

She holds a double axe in her arrogant left hand;
her right arm, under the jacket, is lashed to her waist,
wary of what it might do if left to its own devices.

Right next to her the tiger sits, heraldic goldeneye
of beatitude. All along the dirt road her light
brigade of fairies play their angelic games.

Looking at her, you find it easy to believe
she has traveled here from Babylon, from the bogs
of the boundless Siberian taiga, from Ultima Thule.

No down-and-outer, she. Here's crystal power,
blessing on the hillside. Champion of the land.
Zogari spirit, suzerain, sorceress.

All night, under the naked stars, she keeps vigil
while the fairies rehearse the names she gave them,
and the tiger growls gently in his sleep.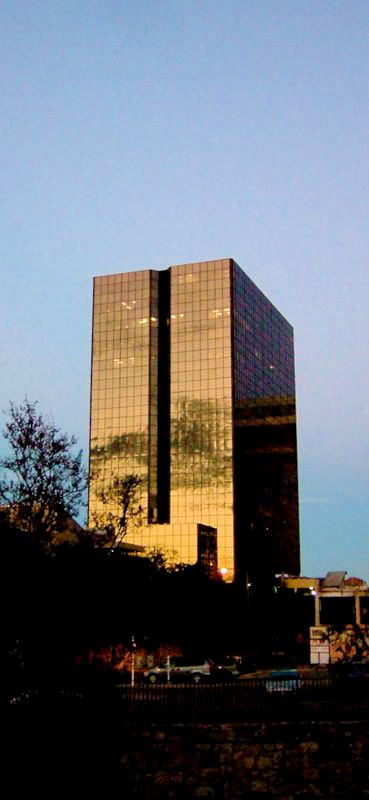 The next poem is by Aaron Silverberg from his book Thoreau's Chair published in 2001 by Off The Map Enterprises of Seattle.

Silverberg graduated from the University of California in 1978 with a degree in philosophy. He describes himself as a personal life coach, an improvisational flutist, ecstatic dancer and organic gardner.



The Refugee's Trail

Do you have a matador's cape
An offering for the raging bull
of your thoughts' charge?

Are you glistening in the matador's finery?
Are the dramatic horns of conquest
echoing in your chest?
Without the bull, are you lonely, perhaps terrified
as your radiant sword stabs through nothing but
imagined sinew?

What if you were to walk
past the coliseum
this morning?
Out into the blazing Toledo sunshine
the Quixotian plain
where a man is but a few indentations in sandy dirt
a few puffs of water vapor.

Is there any glory without seething rage?

Peaceful feet answer, one courageous footfall after another.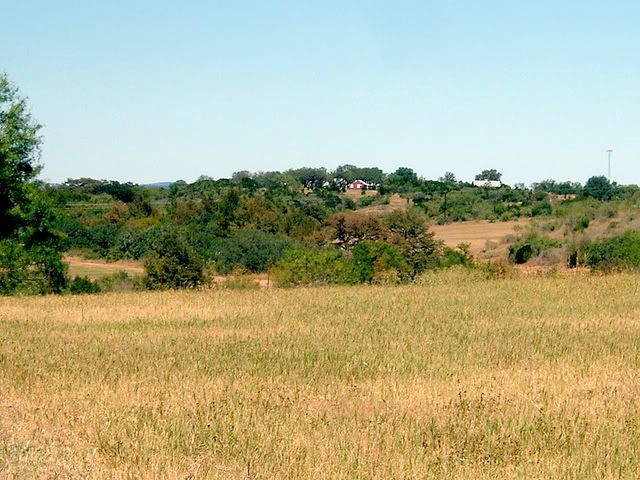 Here's something else from a couple of weeks ago.



have a nice day

nice
is such a cotton-candy word
and who in the world
would
want a
cotton-candy day

especially
like in the summer

just thinking about it
makes me want to
take a shower

and now i have someone
who when parting
says
"have a blessed day"

that's
just too much pressure for me

why not
just

have a good day

i like that best of all
because there are so many
ways to have a good day

a day of north winds
blowing leaves
in a forest

a day of lying
in a soft meadow
under a baby-blanket-blue
sky

a day
when a new friend is found

a day
when a lost love
returns

a day
when your child takes
his first steps
toward your arms


a day when a good fight
is won

all these are good days

and who wouldn't
want
one









Wisconsin poet Thomas R. Smith is the author of five books of poems: Keeping the Star (1988), Horses of Earth (1994), The Dark Indigo Current (2000), Winter Hours (2005), and Waking Before Dawn (2007). He was included in The Best American Poetry 1999. His poems have also been featured on Garrison Keillor's Public Radio program Writer's Almanac and Ted Kooser's syndicated newspaper column American Life in Poetry.

The next two poems are from his second bookHorses of Earth, published by Holy Cow Press of Duluth, Minnesota.



Antonio Machado's Marriage

The young soldier and his girlfriend
leave the cheap pension at dawn.
They stop to admire shoes in a shop
window, then vanish into the subway
entrance at Puerta del Sol. and no one
knows yet what the clay of Extremadura
keeps to give back on the last day.

In a depleted mountain town along the Duero,
a man and a woman stand arm in arm
before the photographer's backdrop, a turn-
of-the-century garden. In their untrustworthy
paradise, the schoolteacher poet, unsmiling,
seems protective of the dark-haired bride
who will not live past seventeen. He will
later write, "She is with me always."

How many dusty plazas in early afternoon
are encased in the word "always":
Nights to drink from the philosophers
a guarded optimism, and write
by the ticking of a clock of vowels
sad and hopeful lines addressed
to the memory of an almond-like flowering
whose moment he called Leonor:
Narrow highway between tedium and dreams.

Once in November on the road to Madrid,
an old woman outside a tavern plucked
yellow windfall apples from deep grass
and bundled them in her shawl.
Later, on the bus, her husband
sliced carefully in quarters with a pocketknife
that fruit which the night frosts of Castile
had struck through with a watery sweetness.

In Soria golden leaves of poplars
quiver on foothills of the Guadarrama.
Something entering earth has promised to return,
as on the day the photographer
threw the black cloth over his head:
Leonor's hand rests lightly as a canary
on the dark sleeve destined to slant
a mournful ray over pages of her absence,
difficult faith that the poem can be that earth
which remembers the moist glow inside
each apple she will not have him cut for her.


High Pasture

In January,fearful that the fabric
is becoming ugly and cheap, and that the generosity
of the teacher's, unwanted, may turn and walk
away, I climb the snowed-in tractor road
from the barn to the high pasture.

Among iced furrows I look for a dull
shine in the year's beginning.
Stubble of autumn's harvest stitches
the white cap of the hill, and ochre, long-lined
poem the crow's tongue stutters toward.

Cornshucks flag barbed wire in the wind.
Binders and spreaders - occult apparatus
of a greener season - hunker in brooding.
Their forks and disks attend downward
a slowly pooling spring beneath the snow.

Old fields wait patiently for the new growth
that is their hope. The young are beautiful,
but the master weaver, wizening over his skeins,
sends cranes soaring on the sky of his loom.
For human beings, it is more important to create

beauty than embody it. The river parted
by immense boulders, the house folded among black trees,
songs sung by a man and a woman in the house on New Year's Day -
what are these but a fabric to clothe
out swiftly traveling senses in this world?


New Year's Day, 1990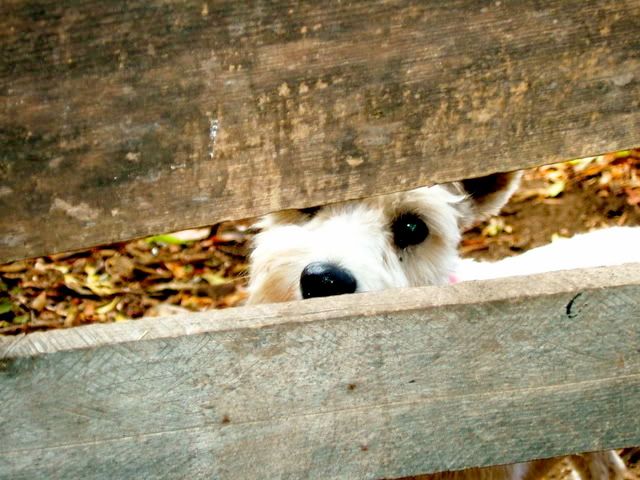 Our very good friend Alice Folkart is back with us this week with a couple of temporarily lost, now found again, poems. (I've got to get more organized.)

Alice says that a poem, unlike a novel or the instructions for putting together a bicycle, can be written in very small chunks of time, in odd places. Alice Folkart lives in Hawaii and says she often "works" on her poems when paddling her yellow kayak in Kailua bay or walking through a coconut grove in a tropical downpour. She says she likes her words with a salty tang and a fresh breeze.



Plans For the Dog Next Door

Dog's life an iffy, barky, sparky way
all day, next door the poor wittle thing
the bell on his collar ring a ding
no matter how much I holler
can't hear a think 'cause he's barking.
He needs a vacation to get off the brink.

I know it's existential in a doggy way
all day, next door, Do I exist if I am alone?
Alone at home, all day? And they're away,
the two-legs that feed me. Don't they need me?
Bark, bark, bark. Even after dark, bark.
There is an ark that needs one more dog. He?

He barks, therefore he is, but I am not,
oh rot, another day, no way, I can't
bear another bark, another yipping, yapping
symphony of agonized self-examination.
They don't really love him he matches the couch,
looks good in group pictures and he has papers,

but, Oh, those capers convince me that they wouldn't
miss him, they could kiss him goodbye
if he should fly away, and if he simply
disappeared, and I said that a man with a beard
had been seen, behind the screen in their house,
they would shrug their shoulders, put in
for the insurance, and buy a big T. Ah me!.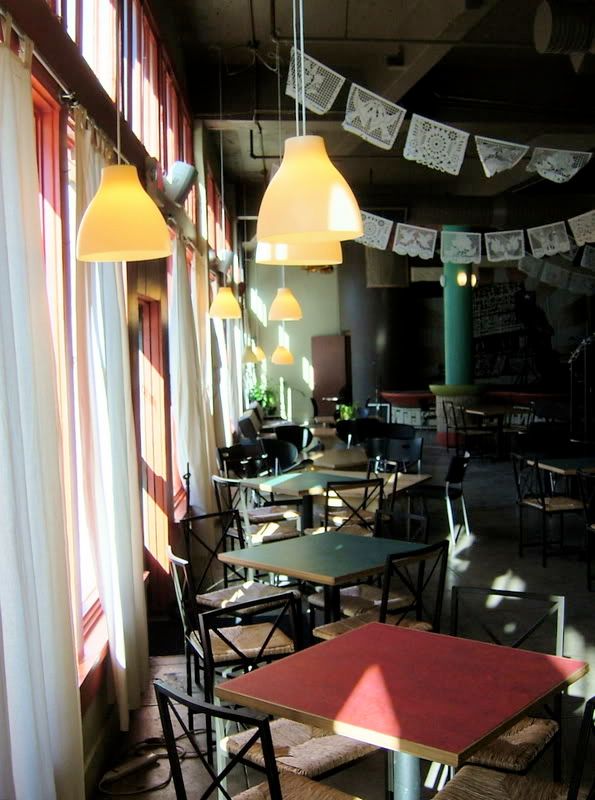 Henri Coulette, born in 1927 , was an American poet whose first book, The War of the Secret Agents and Other Poems, was greeted with acclaim, his second, The Family Goldschmitt, received little attention after much of the first edition was accidentally pulped and never reissued. Dying in 1988, he did not publish another book during his life.

The next three poems are from The Collected Poems of Henri Coulette, a collection including both previously published poems and other poems never before published. The collection was prepared by Donald Justice and Robert Mezey and published in 1990 by the University of Arkansas Press.



In the 9th Year of the Literary War

to Charles

Well, poetry lovers of America,
this is about Heinz
and my stepping on his tail.

He was dreaming
57 variations
on that theme eternal,
the theme of Heinz,

and I was drunk,
having trouble with my feet,
having had trouble
with my head...

Lowell and Ginsberg and Bly were dead
Justice was missing,
so I turned to Wright,

whose face loomed
in the light
the dead gave off...

and it happened!
I mean, it really happened.
(Poetry lovers,
would I lie to you, would I)

The Pekingese next door took up the cry,
and the Afghan down the block,
and the Bull beyond,
and the cry went forth.

Dog to coyote to wolf,
the cry went forth,
Able to Baker to you.


Acid

Dostoevsky would have loved
his two o'clock kitchen scene,
the shadows, the sixty watts!

Bobbie's had his sugar cube:
his two eyes are the sprung gates
of Paradise. I can read

nothing there, and the silence
is not the silence of stones
and feathers but the burnished

hum of the electric house.
Timeless in the midst of time -
that's what Bobbie wants to be.

Is it timeless where you are,
Bobbie? but he doesn't say,
or he says, No, don't leave me,

and I hear the dripping clock,
drop by burning drop, and sense,
ah! my own trip coming on,

though it be to a gaming
table, or a bitten tongue,
or another night like this.


The Raincoat

21 times the Doctors
stitched and seamed you
every which way
like a crazy baseball

a walking slider

they tubed & wired
yr kidneys, yr cock
a light bulb in the mouth
and you'd give off light

pain is a kind of light

untold pain and you tell it
you tell me how
weary of knives they follow
night long laughing

I look over my shoulder

and you are gone
and my new white raincoat
the price tag still in it
is gone

I follow my old raincoat

after you down the street
named after you

through the Negro park
where the black winos saw you

a surgeon in his gown

I follow you
& yr pain doesn't matter
material things matter
& you









Economic conditions confound us all, and none more than this poet. This piece of befuddlement is from last week.



economic news from the porch at Casa Chiapas

i'm
on the porch
at Casa Chiapas
and there's a guy
with a power sander
next door
turning a beautiful morning
into a headache

apparently
he's getting ready to paint
the place,
an old two story victorian style
home like there's a lot of here
in the King Williams-Southtown
district, though here on South Alamo
we're out of the area where people
still live in these old houses
and a little closer to downtown
where the old houses are converted
to offices and old retail stores
into lawyer digs below
and very expensive lofts above

until recently
the two-story next door housed
an advertising agency

actually
there are two two-stories next door
and the ad agency had both -
now it seems they've consolidated
into one and i'm not sure
if that's good news or bad economy-wise

it could be this gathering of resources
signals new vigor,
a trimming of the fat
destined to lead our sour economy
into the upside again

or maybe they're just failing,
one house at a time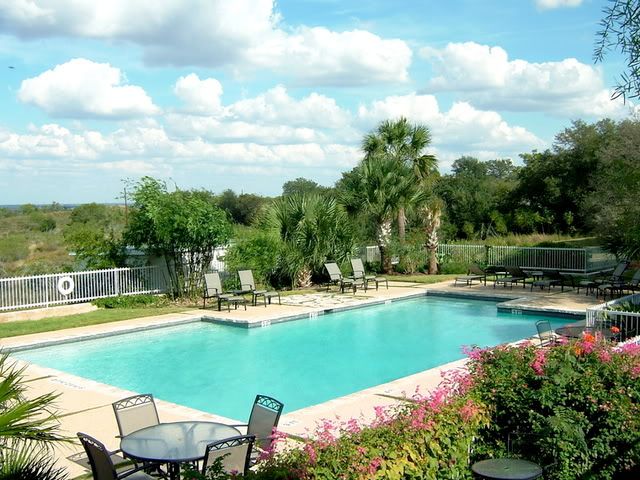 My next two poems are by Daniel Donaghy, from his book Street Fighting Poems, published in 2005 by BkMk Press at the University of Missouri at Kansas City.

Donaghy has a B.A. degree from Kutztown University, an M.A. from Hollins College, and an M.F.A. from Cornell. At the time this book was published, he was completing a Ph.D in English at the University of Rochester. His poems have appeared in New Letters, Commonweal, Image, The Southern Review, Poet Lore, Cimarron Review, Texas Review, West Branch, and other journals. He has received fellowships from the National Endowment for the Humanities, the Constance Saltonstall Foundation for the Arts, and the Cornell Council for the Arts.

He lives in Spencerport, New York.



Christmas

Two years after his death my father
still comes to snap me awake,
bringing back his burning hours,
high fever, delusions, and then release,
when we stood in the wake of what
we'd prayed for saying good-bye,
mother stroking his hair,
some small death happening in all of us,
his last words, I love you, the same
as our last each night before bed,
standing me ahead however
many years to when it's our turn,
you over me, or me over you,
nights like this precious,
your body firm and warm in my arms
with the window open and the scatter noises.
Some nights are easy and I sleep like this.
Some bring morphine, soiled sheets,
her whispering his name, my name,
over and over. You were there.
We need to talk about it:
how one of us will live without the other.


Fresh Start: Staining the Pool Deck

Again I set aside half a day
to put another coat on the pool deck,
again the gloves, again the stain can
and the beer can, fingers only half
an ache because I passed the brush
between hands each twenty strokes,
one useful thing my father taught me
while I whitewashed the hall steps
in the rowhouse I left half my life ago,
house of nicotine and dog hair,
house he left us alone in
on a street of houses rotting
against each other like teeth,
houses so far from this half acre
I have to squeeze my eyes to see it -
ripped linoleum, cracked walls,
dirt cellar of rats and mold,
nights of yelling behind doors...

Half a life later I'm trying to get
to the next day, after the deck dried,
when we swam in finally blue water.
I'm trying to work the float into this,
and the inner tubes, the handstands,
the red and yellow beach ball.
Enough about my long-dead father,
food stamps, government cheese.
What about my wife asleep
cross-legged in the Adirondack chair,
my daughter's brilliant pink suit,
the gray fox panting at the wood's edge?
And what about how cold the beer was,
how bright the sun over the crab apple tree
when I sank to the soundless bottom
and watched my daughter's kicking

Lucky are those who make it through
doors just before the locks click shut,
who turn corners and lose the way back.
Lucky those who get new starts:
Richard Wright after Memphis,
Dylan at Royal Albert Hall,
Raskolnikov crying at Sonia's knees,
so ashamed he cannot look up.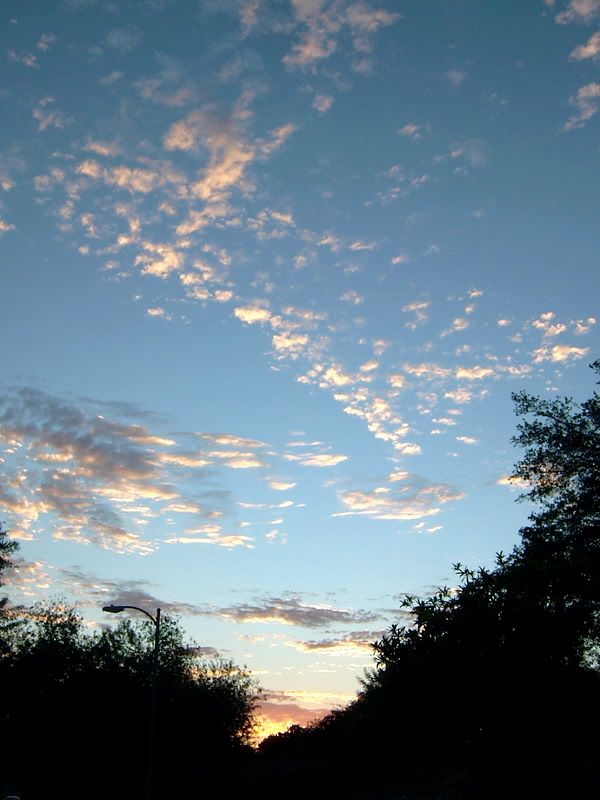 James Hutchings is a 58-year-old poet, truck driver, friend of "Here and Now." He says he started writing poetry when he was in school, playing in garage bands and writing songs. A sort of natural progression to poetry, he says.



Telltale

The rain won't come in
it tries and tries
little splatters
across the windshield
use the wiper once
I saw a rainbow
six A.M. it was
don't know if it's
an omen of happy times
or just water and dust
refracting from
the lazy rising sun
it's warmer now
tendons, muscles, bones
easier to unkink
less bulky clothing
not such a bite
the morning air pure
squirrels and birds
rabbits and butterflies
return to their playground
green hills loom
clouds breaking
maybe that rainbow
is a good omen
after all.....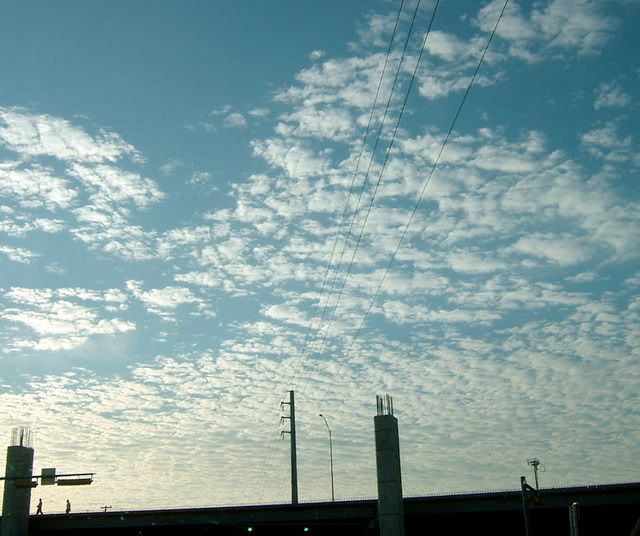 My next poems are by Jose Emilio Pacheco from the book An Ark for the Next Millennium. It is a bilingual book with the original Spanish and the English translation by Margaret Sayers Peden. The book also includes outstanding drawings by one of Mexico's best known artists, Francisco Toledo.

Pacheco, born in 1939 in Mexico City, is a Mexican poet, essayist, translator, novelist and short story writer. He is regarded as one of the major Mexican poets of the second half of the 20th century.

He has taught literature at the Universidad Nacional Autonoma de Mexico in Mexico City, as well as the University of Maryland, College Park, the University of Essex, and many others in the United States, Canada and the United Kingdom.

He has been awarded numerous poetry prizes, Federico Garcia Lorca International Poetry Prize in 2005, the Octavio Paz in 2003, Pablo Neruda in 2004, Ramón López Velarde in 2003, Alfonso Reyes in 2002, José Asunción Silva in 1996), and Xavier Villaurrutia. He was elected by unanimous acclaim to the Academia Mexicana de la Lengua in 2006 and has been a member of El Colegio Nacional since 1986.

As with these poems, Pacheco is known for writing poems in which animals act as his alter ego.



Equation to the First Degree with Unknown Quantity

In the city's last river, through error
or spectral incongruity, suddenly
I saw a dying fish. It was gasping,
poisoned by filthy water as lethal as
the air we breathe. What frenzy i
the ring of its lips
the gaping zero of its mouth.
Nothingness perhaps,
word beyond expression,
the last voice
of nature in the valley.
the fish's only recourse was
a choice between asphyxias.
that double agony haunts me,
the dying water and its habitant:
its doleful eyes on me,
its will to be hard,
its irrevocable sentence,
I will never know what it tried to tell me,
that voiceless fish that spoke only the
omnipotent language of our mother, death.


The Birds

My earliest memory of Veracruz
is that heavy groundswell:
black birds that seemed to carry night on their wings
"They're called pichos," someone told me
they must have been starlings or grackles, or of that feather
The name, though, doesn't matter: what I remember
is the dark garrulousness, the fear,
the mysterious randomness of the way in which the birds,
like giant worms or locusts, obscured the trees.
They fell like meteorites from cornices and power lines
an unarmed throng attempting vainly to stem the tide of
catastrophe

The twilight, suffocated, faded and died
ashes of lifeless fire
high in the branches
The sky itself was a dark bird
as unexpectedly silence settled in the air
We checked into
the hotel after the long journey
My grandfather
bought the Mexico City newspaper
He read the news of that bomb
of that place with that strange, faraway name
of the death that descended like the night and the birds
of those living bodies snuffed out in the flames


This next poem, written in 1967, acquired a political content four years later when in 1971 a dreaded police division called "falcons" appeared in Mexico City.


Biology of the Falcon

Falcons are eagles that can be tamed
they are dogs
to those wolves of the air
they are creatures of a bloody servitude

They live for death
Their vocation is to mete out death
they are the custodians of death
and torpor

Falcons police hitmen
Sadism and servility earns them
only miserable scraps: some amends for
our impotent envy of wings










Indecision is a mark of these cool autumn days. This is from one of those days last week.



but then...

finding myself
turning into something
of a cave creature
i decide
today
is the day i will go out
explore
look for some photo
opportunities
stretch my legs
with a little walk in the brush
visit a farm
moo to a cow
cluck to a chicken
grab a pitchfork
and pitch some hey
why not
pretend it's midnight
and howl at the moon
or
maybe just
open my mind to the
sunshine
smile at the wind
and smell some grass

but
then
it's awful nice
here
air conditioner blowing
cool
cool music
lots of room
friendly young ladies
to refill
my coffee mug
and a good poem's bound to show up
if i just sit here long enough

but
then
we passed
some really nice
picture spots last weekend
when it was way too dark to stop
and we were both too hungry to stop
and a clean bathroom was still 15 miles away
i should go back there and take take those pictures today

but
then...









Here's a little Hollywood story from Charles Bukowski, a Hollywood story with a happy ending.

The poem is from Open All Night, one of many collections to come out since Bukowski's death in 1994. This one is part of a series published by HarperCollins.



the guitar player

he came from South Carolina
with his young wife and
two kids
had a new red truck
and a guitar.
he came to Hollywood
to sing.
you know
how it is
when the hometown folks
tell you
how good you are.

he got a job
landscaping
lived in the
front apartment with his
wife and kids.
I got to know him
went down and
drank with him
listened to him
sing -
not bad
not great
but not
bad
but you know that
the neighborhood
was full of guitars
and singers
not bad or great
but
good.

his name was
Rex
and then Rex
met another guy
who lived in a back
unit
named Del.
Del sold grass
ad speed and
sometimes
H.

Rex started to
hang with Del.
I didn't care much
for Del.
he had a mongrel dog
he kept tied
with a rope
and
he beat the dog
too much.

soon Rex
stopped singing
and he
stopped working.
his wife
got a job
cleaning house
for some rich guy
in the hills
and maybe as part
of her job
he gave her one
of his cars to use
and the kids ran
up and down
the sidewalk
in front
and I didn't see
Rex much
anymore.
he just stayed
in his room
with the shades
pulled down.

I asked his
wife, "is Rex
all right?"

"he's got
sleeping sickness,"
she told me.

well
Rex lucked out.
one day
he
looked around and
put his family
his guitar
and
a few things
into that
red truck
and drove
all the way back
to South Carolina.

soon after that
Del o.d.'d
and they
carried him out
in a
zipped-up
black body bag
an old one
and his
naked feet
stuck out of
the end
as they took him
down the walkway.
somebody took in
the mongrel
and Rex's wife
wrote us
from S.C.
that Rex was
singing again
he was thinking of
going to Nashville
and he had
a good job
and it
was nice
that
they had known us.
we
were the only
people
in the court
who had
a little flower
and
vegetable garden
in front
of our place.
it made think
of home
and Rex
says
"hello."









And now, two poems from another friend of "Here and Now," Joanna M. Weston.

Joanna has had poetry, reviews, and short stories published in anthologies and journals for twenty years. She has two middle-readers, The Willow Tree Girl and Those Blue Shoes. She also has a book of poetry, A Summer Father, poetry, published by Frontenac House of Calgary.



Summer Shoes

dance out the door
straps waving as they waltz
down the street
one - two - three
one - two - three
they turn, buckles glinting
to fly above the corner
spin over a roof-top
glide up a sunbeam

a dazzling thread of summer
they rise
dancing into cloud-land
like wild green balloons


Overnight Visitors

open sleeping-bags
dirty socks
the smell
of peanut butter on toast
before 9 a.m.

these teens toss on strange beds
are polite before breakfast
prop open their eyes
under weighted dreams
before cycling long hills
to the next campsite

they leave signatures
in the guest book
a winning Canasta score
wet towels
and the scent of youth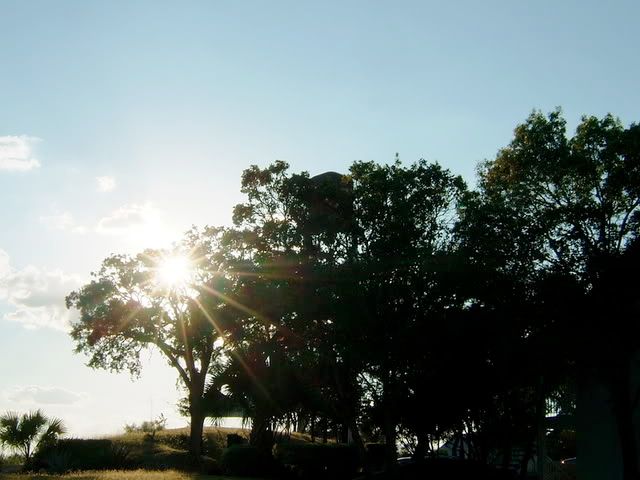 The next poem is from Winter Numbers, a book of poems by Marilyn Hacker, winner of the National Book Award for Poetry.

Marilyn Hacker was born 1942 in Bronx, New York. She is a poet, critic, and reviewer. Her other books of poetry include Going Back to the River (1990), Love, Death, and the Changing of the Seasons (1986), and Presentation Piece (1974), the book for which she won the National Book Award.



Elysian Fields

"Champs Elysees of Broadway" says the awning
of the cafe where, every Sunday morning,
young lawyers in old jeans ripped at the knees
do crosswords. Polyglot Lebanese
own it: they've taken on two more shopfronts
and run their banner down all three at once.
Four years ago, their sign, "Au Petit Beurre,"
was so discreet, that, meeting someone there,
I'd tell her the street corner, not the name.
They were in the right place at the right time.
Meanwhile, the poor are trying hard enough.
Outside, on Broadway, people sell their stuff
laid out on blankets, cardboard cartons, towels.
A stout matron with lacquered auburn curls
circles the viridian throw rug
and painted plaster San Martin to hug
a thinner, darker woman, who hugs her
back volubly in Spanish - a neighbor,
I guess, and guess they still have houses.
The man with uncut, browned French paperbacks,
the man with two embroidered gypsy blouses
and three pilled pitiful pairs of plaid slacks
folded beside him on the pavement where
there was a Puerto Rican hardware store
that's been a vacant storefront for two years
may not. There's a young couple down the block
from our corner: she's tall, gaunt, gangly, Black;
he's short, quick, volatile, unshaven, white.
They set up shop dry mornings around eight.
I've seen him slap her face, jerking her thin
arm like a rag doll's - a dollar kept from him,
she moves too slow, whore, stupid bitch...."She's
my wife," he tells a passing man who stops
and watches. If anyone did call the cops
it would be to prevent them and their stacks
of old Vogues and outdated science texts
from blocking access to the "upscale bar"
where college boys get bellicose on beer.
"Leave him," would I say? Does she have keys
to an apartment, to a room, a door
to close behind her? What we meant by "poor"
when I was twenty, was a tenement
with clanking pipes and roaches; what we meant
was up six flights of grimed, piss-pungent stairs,
four babies and a baby-faced welfare
worker forbidden to say "birth control."
I was almost her, on the payroll
of New York State Employment Services
- the East 14th Street Branch, whose task it was
to send day workers, mostly lack, to clean
other people's houses. Five-fifteen
and I walked east, walked south, walked up my four
flights. Poor was a neighbor, was next door,
is still a door away. The door is mine.
Outside the poor work Broadway in the rain.
The cappuccino drinkers watch them pass
under the awning from behind the lass.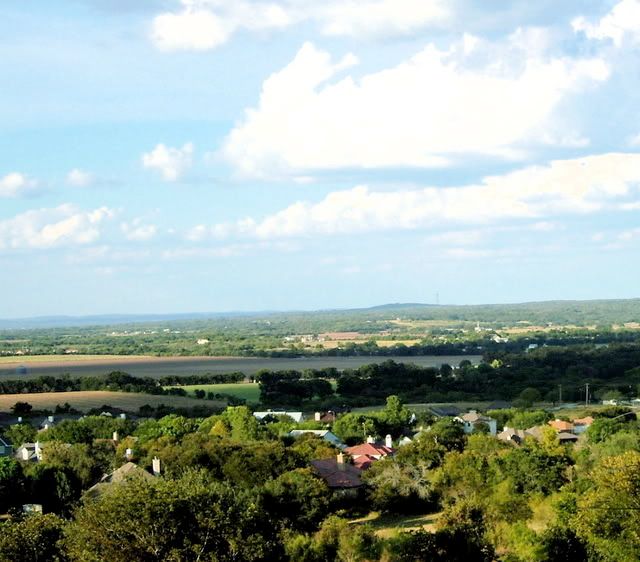 Now, one more from me before we close down for the week. This is a little report on an overnight trip D and I took a couple of weekends ago.



serendipity

up
since 5
and now
and hour and a half later
fed and coffeed
i watch
from our high hill roost
as the sun washes
over the Medina valley
below

low clouds
on the horizon
turn pink
as the lights
in the little Alsatian town
of Castroville
at the bottom of this hill
begin to fade
in competition
with the day

it was a serendipitous
ending
to yesterday that
brought us here
today

i entered the wrong date
when i made the online reservations
for our stay
at the place where we
intended to go yesterday
when we left home
so
with no room
we decided to just
take a long drive in the country
and a hundred miles later
ended up here
at the Alsace Inn
on top of this hill
where dinner and a drink
turned into an overnight stay

we laughed
as we got up this morning
remembering
that it was almost exactly
15 years ago
that we had stopped here
for dinner
and agreed we'd have to come back
sometime
and stay a night or two

it just took us a while
to get
around to it









Couldn't be Columbus Day without the Christopher Columbus Italian Society Pumpkin Patch. (Not to mention the spaghetti and the best meatballs I've ever tasted.)

As I dream some more about those meatballs, i have to tell you that that's it for this week, the third, already, in October. Hope to see a couple of you in Corpus Christi tomorrow. If not, maybe next week with our next issue of "Here and Now."

In the meantime, remember that all of the material presented in "Here and Now" remains the property of its creators. The blog itself is produced by and is the property of me...allen itz.