Flying
Friday, October 24, 2008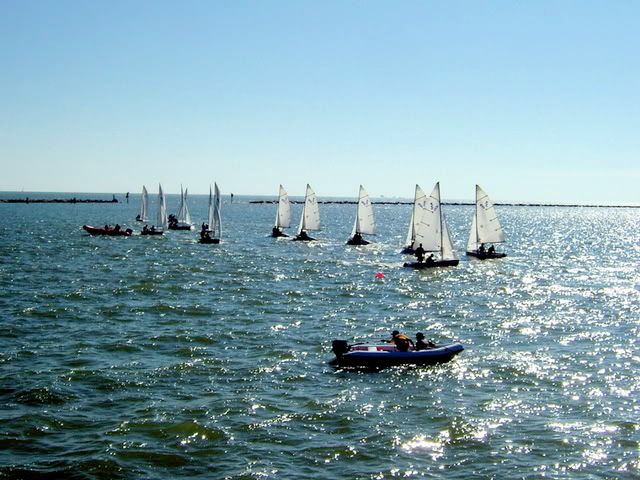 III.10.4.





One of my goals every week is to present a variety of poets for you to read. I think I've done that well this week.

In addition to my own efforts, I have:

From my Library

Andre Lord
Langston Hughes
William Stafford
Robert Frost
Doc Dachtler
Norman Nawrocki
Norman Stock
John Ashbery
Luci Tapahonso
Jimmy Carter
Edgar Lee Masters
Rita Dove
Lowell Jaeger

From Friends of "Here and Now"

James Fowler
Arunansu Banerjee
Don Schaeffer
Francina
Laurel Lamperd

Here they are. Have fun.

But wait, before you run off, here's something else.

I've just added a new link to my list of links on the right. This one is for Poetry and Poets in Rags a very good poetry blog published by Rus Bowden. It's a less loosy-goosy effort than mine and very interesting and informative.

If you're at all interested in poetry, especially as it appears on-line, you'll enjoy checking in on the blog.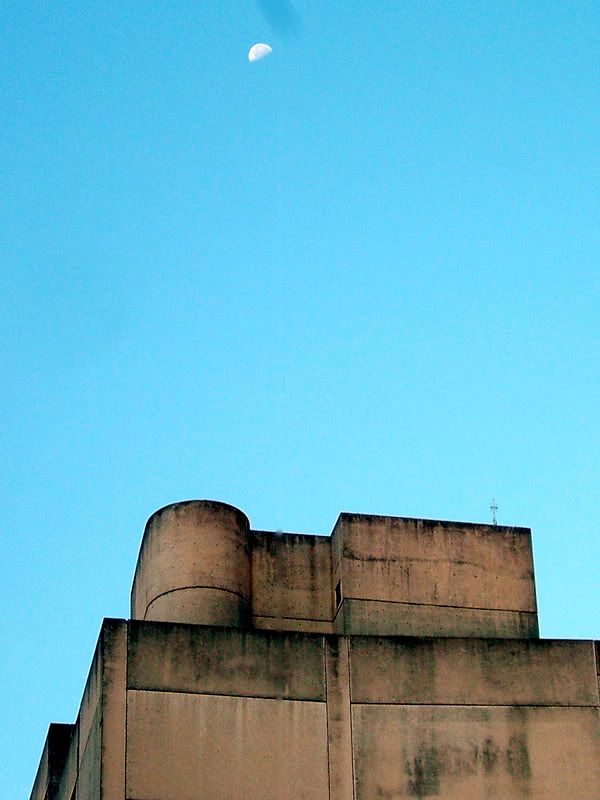 I begin this week with two poems from Audre Lorde, one long an one short, from her book The Marvelous Arithmetics of Distance, Poems 1987-1992, published by W.W. Norton in 1993.

Lorde, born in 1934 in New York City to Caribbean immigrants, referred to herself as a "black, lesbian, mother, warrior, poet." Nearsighted to the point of being legally blind, and the youngest of three daughters, she grew up hearing her mother's stories about the West Indies. She learned to talk while she learned to read at the age of four, learning from her mother how to write at around the same time. She wrote her first poem when she was in eighth grade.

After graduating from Hunter College High School, Lorde attended Hunter College from 1954 to 1959 and graduated with a bachelors degree. While studying library science, Lorde supported herself by working various odd jobs such as factory worker, ghost writer, social worker, X-ray technician, medical clerk, and arts and crafts supervisor.

In 1954, she spent what she described as a pivotal year as a student at the National University of Mexico. Upon her return to New York, Lorde went went back at Columbia, to college, worked as a librarian, continued writing and became an active participant in the gay culture of Greenwich Village.

She completed her Master's Degree in library science at Columbia University in 1961. She also worked during this time as a librarian at Mount Vernon Public Library. In 1966, Lorde became head librarian at Town School Library in New York City, where she remained until 1968.

Lorde died in 1992, in St. Croix, after a 14-year struggle with breast cancer.



The Politics of Addiction

17 luxury condominiums
electronically protected
from criminal hunger the homeless
seeking a night's warmth
across from the soup kitchen
St. Vincent's Hospital
razor wire covering the hot air gates.
Disrobed need
shrieks through the nearby streets.

Some no longer beg.
a brown sloe-eyed boy
picks blotches from his face
eyes my purse shivering
white dust a holy fire
in his blood
at the corner fantasy
parodies desire replaces longing
Green light. The boy turns back
to the steaming grates.

Down the street in a show-window
camera Havana
the well-shaped woman smiles
waves her plump arm along
half-filled market shelves
excess expectation
dusts across her words

"Si hubieran capitalismo
hubgiesen tomates aqui!"
"If we had capitalism
tomatoes would be here now."


Kitchen Linoleum

The cockroach
who is dying
and the woman
who is blind
agree
not to notice
each other's shame.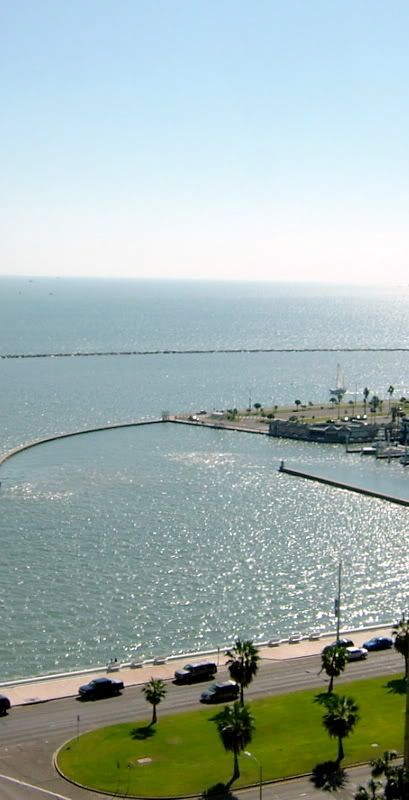 Made another nice little trip to the coast last weekend. This is a great time of year for a visit there, and was glad to have a reason to go down and enjoy it with some old friends.



business trip

from
here on the 18th floor
the mist over the bay
is like a thin veil
over
the face
of a beautiful woman

hints
of gulf green
slip through the morning cover
stirred
like thin soup
by the masts in the marina

it
is a clear, bright
gulf coast morning

business
this afternoon from
1 to 4,
signing
if anyone buys,
with a reading at 2 -
some people here
in this place
that used to be home
who might come
if they get the word
but the notice in the newspaper
tiny
and not positioned
where likely to be read

so
whatever else
comes or doesn't
this afternoon -
at 4:05 it's back
to the hills

the new
home
for these past
15 years









I picked up a book some months ago that includes a series of poems that somehow relate to each of the fifty states, one poem per state. The title of the book is Across State Lines, published in 2002 by Dover Publications for the American Poetry and Literacy Project. (I just noticed for the first time that the book was originally distributed for free, which casts a new light on the $3.98 "deal" I got on at the used book store.)

The fifty poems in the book were not written for the book, but were selected, instead, by editors and are from a wide range of poets from all schools, all styles, all eras of American poetry, many famous, some not so.

I'll begin with this poem for Alabama written by Langston Hughes.



Daybreak in Alabama

When I get to be a composer
I'm gonna write me some music about
Daybreak in alabama
And I'm gonna put the purtiest songs in it
Rising out of the ground like a swamp mist
And falling out of heaven like soft dew.
I'm gonna put some tall tall trees in it
And the scent of pine needles
And the smell of red clay after rain
And long red necks
And poppy colored faces
And big brown arms
And the field daisy eyes
Of black and white black white black people
And I'm gonna put white hands
And black hands and brown and yellow hands
And red clay earth hands in it
Touching everyone with kind fingers
And touching each other natural as dew
In that dawn music when I
Get to be a composer
And write about daybreak
In Alabama



Next, by William Stafford, this poem for Montana.



Once in the 40s

We were alone one night on a long
road in Montana. This was in winter, a big
night, far to the stars. We had hitched,
my wife and I, and left our ride at
a crossing to go on. Tired and cold - but
brave - we trudged along. This, we said
was our life, watched over, allowed to go
where we wanted. We said we'd come back some time
when we got rich. We'd leave the others and find
a night like this, whatever we had to give,
and no matter how far, to be so happy again.



And, finally, here's the classic by Robert Frost for New Hampshire.



Stopping by Woods on a Snow Evening
from New Hampshire Poems

Whose woods these are I think I know.
His house is in the village, though;
He will not see me stopping here
To watch his woods fill up with snow.

My little horse must think it queer
To stop without a farmhouse near
Between the woods and frozen lake
The darkest evening of they year.

He gives his harness bells a shake
To ask if there is some mistake.
The only other sound's the sweep
of easy wind and downy flake.

The woods are lovely, dark and deep,
But I have promises to keep,
And miles to go before I sleep,
and miles to go before I sleep.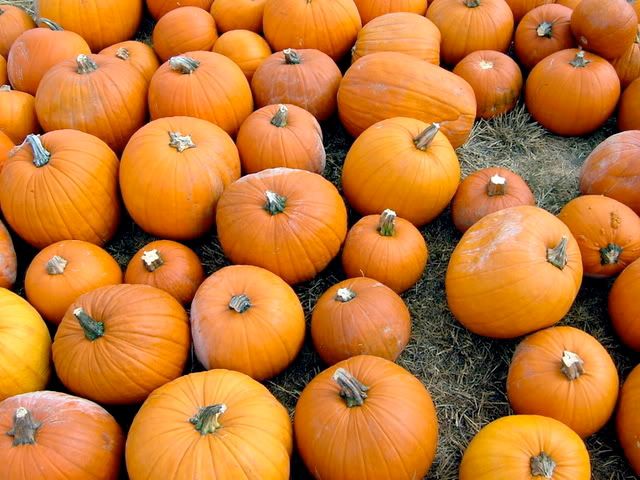 Next, a poem by our friend James Fowler of Massachusetts.

Jim said my pumpkin issue last week reminded him of a pumpkin grower who entered this year's giant pumpkin contest in New Hampshire with a pumpkin nearly 2000 pounds! He was disqualified at the weigh-in for having a hole in his entry. The winner this year was a measly 1500 pounds. Jim said all this prompted the following poem.



Atlantic Giant

You sit stolid on the skid,
Atlantic Giant, the Buddha
of pumpkins. Your lifeline twists
wrist-thick through the grate

to the mountain of compost
and brown earth. The patch
of Sugars nearby, peanut sized,
look up at you in awe.

Your shadow blankets all
as the sunset and your final
day draws near. We'll cut
the cord and carry you

to your final match,
a weigh-in of sumo gourds,
soon a half ton of pies.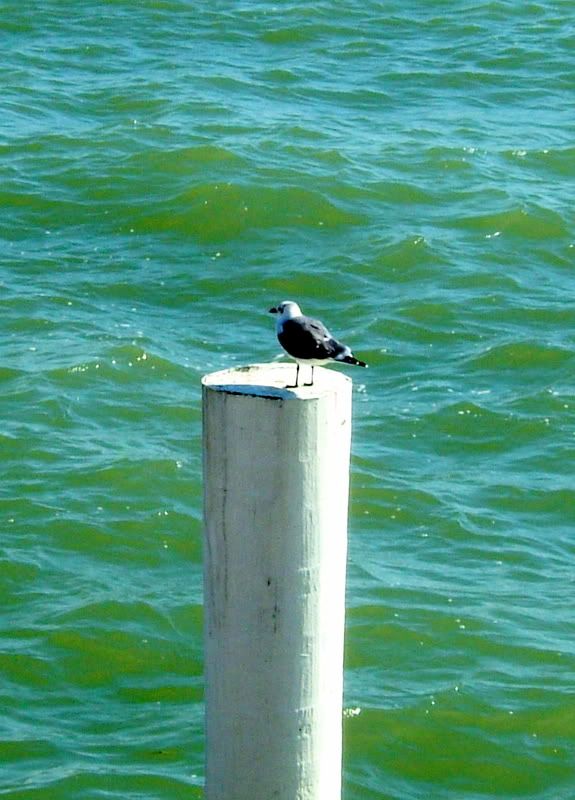 Next, here's a little story by Doc Dachtler from his book ...Waiting for Chains at Pearl's, published in 1990 by Plain View Press of Austin.

It's a story about a crafts project of a sort you're not likely to see on one of those TV crafts shows.

There's a lot of references on the web on Dachtler, poet, humorist, actor, carpenter and local official, but it's at a whole bunch of different places. Seems an interesting guy, but I'll let you do your own googling on him.



Ark Theater

for Robbie Thompson, the director

Robbie Thompson called me on the phone. He asked me if I wanted to get into Theater. I said I couldn't act. Robbie said he had all the actors and actresses, that was easy. He needed a carpenter to build sets and props.
I want to do a play called, The Strongbox, by Carl Sternheim, 1913, German Expressionist. Set in Bavaria, your ancestral home. I need a camera with a dickie-bird that pops out. The photographer in the play is a Casanova.
What's a dickie-bird? I ask.
You know, a penis, a cock! like, Oh Brother!
Oh.....Yeah....I know, I said
We talked about timing, commitments, performances and then he said,
You probably won't be paid much.
Big deal, what else is new?, I replied
I went to the warehouse in Nevada City (new and used) and asked the little man with the mustache and a remote phone on his belt how much for the J-66 Polaroid Land Camera with the accordion black focusing housing on the front. It was the only camera I could find like that without costing me a fortune for something about 1913.
That one still works, it'll be ten bucks. I don't think you can get film for it though.
It's not going to work when I'm done with it; I need it for a prop for a play, how about five bucks.
How about seven, he said. It's a collector's item!
OK, I said.

I took the camera into the shop at North Columbia across from the North Columbia Schoolhouse Cultural Center where we were to open in a month. I took a six pack of Becks. I cracked them both and started working. I mounted a Campbell's Soup can on the front of the camera. I got it from my landlady, who saved the labels for the Mary Knoll Sisters who do good Catholic works. Inside the tin can I screwed down a coil spring that wasn't too rusted and weak from an old bed I found in the barn. On the end of the spring I stapled a turned block of wood shaped into the head of a penis with a hole drilled in the end at an angle down so the Ivory Liquid Dish Soap wouldn't run out of it when it was stuffed back into the tin can. Over the spring and penis block of wood I stitched a pink baby's sleeper arm of fuzzy polyester I found in the Cancer Aid Thrift Store Baby Bin and created a cock about eight inches long and two and a half inches in diameter. I put a strap over the end of the can with a hammered hasp lock and a pin so the cock would stay inside until called for. I made a wood tripod and spoke shaved the white pine legs of a 1 x 1. I made a wire hoop to hold a black shroud for the photographer, Silkenband, to duck his head under. The shroud was a long sleeveless mass vestment which the landlady found for me in one of her huge closets.

I was ready with the whole camera setup. I set Robbie down in a chair I kept in the shop for an old man who likes to come and nip and watch work. Robbie is suffering from Parkinson's but it doesn't slow him down that much. I gave him a Becks and said,
Camera!, complete with cock and dripping semen!
I ducked under the shroud and aimed the camera, pulled the handle to the 12 lb. nylon fishing line attached to the pin on the hasp latch that let the big bed spring sproing out with the heavy wood block cock on the end. The cock sproinged out and a splat of Ivory dish soap shot over and hit the director Robbie Thompson on the forehead as he sat there getting his picture taken!
He is laughing like hell, a glob of dish soap running down to his eyebrows while the limp cock is emptying itself out on the plank floor and wiggling on it's spring, up and down.



Can't leave without another little Dachtler moment from Nevada County. I've set on this kind of committee, been in these kinds of meetings, and on the losing end of these kinds of argument, making this little piece especially funny to me.



Public Meeting

I represented the Fifth district on the Nevada County Planning Commission (1977-1980)

We were considering the application for MacDonald's fast food in Glengbrook. I made a long speech about traffic impacts, sewer impacts, about future development in the basin. The six other commissioners listened politely and then voted 6-1 against me. The one seated next to me leaned over and whispered in my ear,
I agreed with everything you said, but I voted for it because I like their french fries.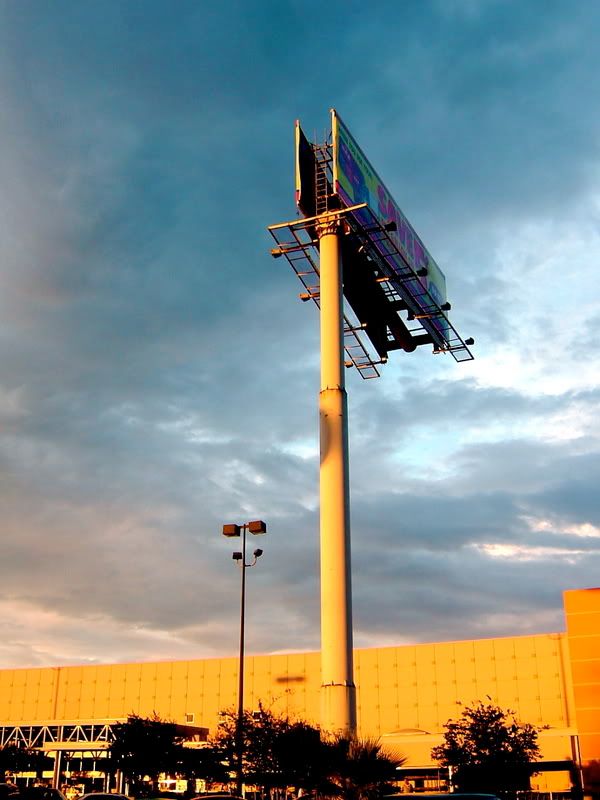 Here's a little breakfast table revelation I wrote last week.



the word

i was sitting
at my kitchen table
this morning
eating
my Wheaties
and listening to the radio
and a song came on,
a thirty-year-old song
by Anne Murray
that i've heard probably
a thousand times
and for the first time
a word that's always puzzled me
was clear as a bell
and with that word the song
made sense to me
like it never had before

holy cow!
i was thinking,
what a great song

isn't
it strange
one word
and a song, background static
for thirty years,
became a great song

one
word

something to remember
when talking to friends and lovers

or
writing a poem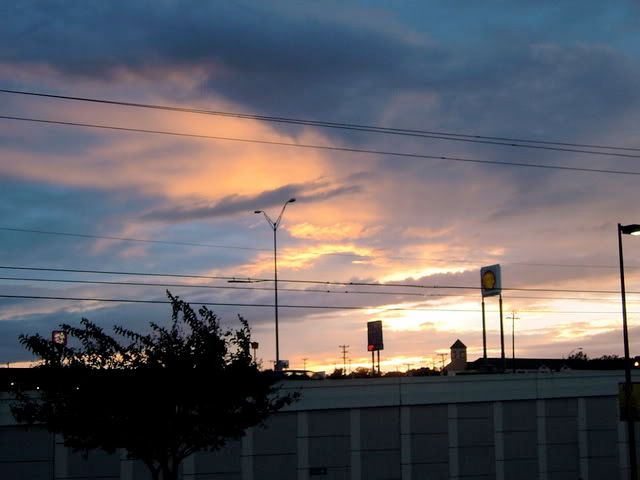 My next poem is by Norman Nawrocki from his book Rebel Moon.

Nawrocki is a Vancouver-born, Montreal-based cabaret poet, artist, actor and activist. His also the vocalist/violinist for the "rebel news orchestra: Rhythm Activism."

I'll admit to not much in the way of appreciation for middle-class-white-boy-radical-activists as agents of any kind of meaningful social change, but the do make some fine art. Nawrocki is no exception to this, with some fine poetry in this book (and some not so fine). My favorite is this next one, a true look at a real life.





John Clarke

By 6 am
the first Monday
of every month
John Clarke,
an 82 year old diabetic
walks 6 blocks
to the bus stop,
catches 3 buses,
waits in line
for 3 hours
for the Food Bank handout of
a loaf of bread,
a tray of biscuits,
peanut butter,
canned corn,
peas and beans,
instant pudding,
and a few apples and oranges.
"Luckily I know how to get by"
he says
"But it's awful rough
for a lot of old people."











Next I have three short poems from three different classic forms by our friend from Calcutta, Arunansu Banerjee.

The forms are, first a Haiku, then a Tanka, and, finally, a Tetractys.



Insomnia

Empty blisters
in a Lorazepam pack.
Chirping crickets.


Grief

She arrives
draped in a morning's mist.
Dreams, burrow further
among pillows,
taste the last verse.


Breeze

Come
near me
don't whisper
yet make me feel
you came unknowingly to gift a sigh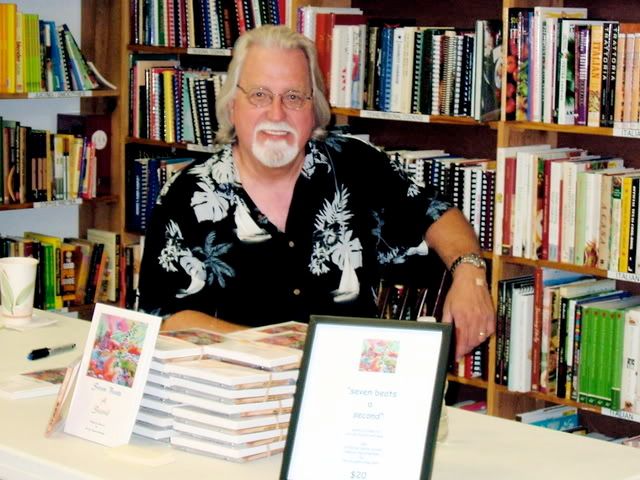 Photo by Dora Ramirez-Itz





Except for limericks and a very few poets, you don't think much about poetry and humor at the same time. Well, here's a couple of poems that break that rule.

The poems are by Norman Stock from his book Buying Breakfast for My Kamikaze Pilot, published by Gibbs Smith in 1994.

Stock was born in Brooklyn. He received a B.A. from Brooklyn College, and M.L.S. from Rutgers University and an M.A. from Hunter College. He's won numerous awards for his poetry and has been published frequently including in The New Republic, College English, The New York Quarterly, Denver Quarterly, New England Review, and numerous other publications. His poems have also appeared in Anthology of Magazine Verse and Yearbook of American Poetry, The Art of Poetry Writing, and The Poet's Companion
.
Stock lives in New York City and works as a librarian at Montclair State University in New Jersey.

Most poets, or anyone else who lays themselves and their work bare before unsympathic critics, will get a special chuckle out of the first poem.



Thank You for the Helpful Comments

I sit quietly listening
as they tear my poem to shreds in the poetry workshop
as each of them says they have a "problem" with this line
and they have a "problem" with that line
and I am not allowed to speak because that is the
etiquette of the workshop
so I sit listening and writhing while they tear the guts out
of my poem and leave it lying bleeding and dead
and when they've finally finished having kicked the
stuffing out of it
having trimmed it down from twenty lines to about four
words that nobody objects to
then they turn to me politely and they say well Norman
do you have any response
response I say picking myself up off the floor and brushing
away the dirt while holding on for dear life to what I
thought was my immortal poem now dwindled to nothing
and though what I really want to say is can I get my money
back for this stupid workshop what I say is...
uh...thank you for your helpful comments...
while I mumble under my breath motherfuckers
wait till I get to your poems


the Innocent

I must look safe
the nun sits next to me
she doesn't know what I am thinking
chinese girls fucking roosters
could she think of that
great vaginas blossoming mammoth mushrooms
the availability of women
how could she know
I look so safe
go ahead, sister
sit next to me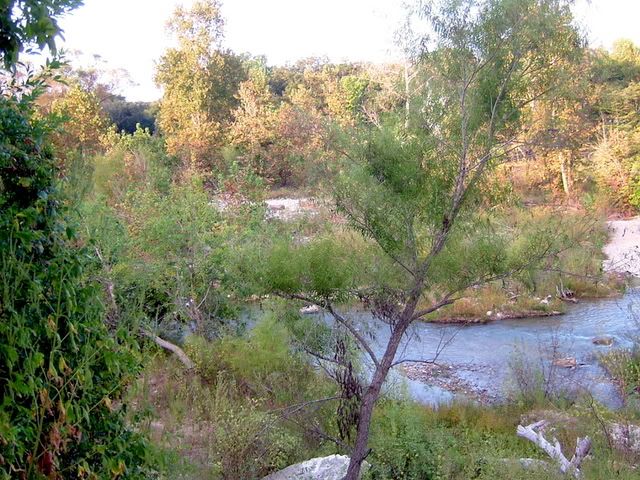 I have a really, mostly, great life, sitting in coffee shops, drinking coffee, watching people and writing down what I see.

What's not to like.

Except for those day when the world intrudes.



poetry interruptus

no
laying back
in a dark and friendly
coffee-shop
today

no
leisurely
contemplation
of my versifying cohorts'
carefully limed lines
over lattes
and
blueberry muffins

no,
today
the discouraging truth
that weeds grow
even in drought orders
my day
and i'm off to the trailer
to gas up the tractor and
level out the grassy tufts that
bring disorder to the still-not-sold
country estate

no
way
around it









Born in 1927, John Ashbery has won nearly every major American award for poetry and is recognized as one of America's most important poets.

This next poem is from Ashbery's book And the Stars Were Shining, published by Farrar, Straus and Giroux in 1994.

If you have a little problem following along with him in his poem, remember, he once characterizes himself as having been described as "a harebrained, homegrown surrealist whose poetry defies even the rules and logic of Surrealism." Given that, his poem is still fun to read, something that cannot always be said for the many poets who have sought to adopt his sometimes mysterious style.



Till the Bus Starts

"This heart is useless. I must have another."
- The Bride of Frankenstein

I like napping in transit.
What I ought to do
just sits there. I like
summer - does it like me?
So much cursory wind
with things on its mind -
"No time to worry about it
now." it - she - says.

In short, I like many
dividers of the days
that come near to eavesdrop on our thoughts.
What about gliders?
These, yes, I like these too.

And greened copper things
like things out of the thirties.
I must have one - no,
make that a dozen, all wrapped
fresh, at my address.

And were it but a foozle
schlepping around my ankles
by golly I'd give it the same
treatment all those guys,
years, gave me. You can't fasten
a suspender stud and not know about it,
how awful they looked,
and when they returned home under trees
nobody said
anything, nobody wanted it.

Still, I'll go
out of my way, waiting
for yet another vehicle.
It seems strange I read this page before, no,
this whole short story. And what
sirens sing to me now,
cover me with buttons.









Here's a couple of pieces from frequent contributor Don Schaeffer.

Don's first book, Almost Full, was published in 2006. He holds a Ph.D in Psychology from City University of New York and lives in Winnipeg, Manitoba, with his wife, Joyce.



Sixty-Eight

I am a creature of retirement.
Nobody dreams of me.
Soon I will stop dreaming.

The future has slipped
back onto all those bright-eyed others
bearing away any wishes and hopes.

It's just now,
a pleasant word
perhaps a laugh.

Nothing binds and holds.
There are no enclosings
when the life of love has passed.


Live Jazz

In this club
at a table
in front of a bottle of Millers,
it's all real.
The woman with
the tattoo on her leg
is singing about
feeling beating hearts.
The men I know, she sings,

the breath in her voice
and delicate conversation,
all grown-ups. I
barely know the rules.

She sings about love.
I mention politely
I think she's lying.
The jazz lyrics
are pure country.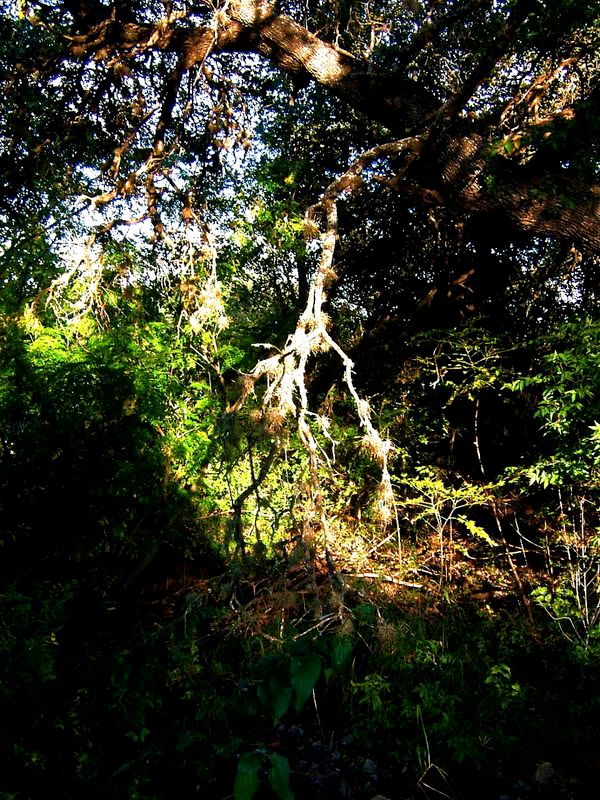 Luci Tapahonso was born on the Navajo reservation in 1953 and was raised in a traditional way along with 11 siblings. English was not spoken on the family farm, and Tapahonso learned it as a second language after her native Dine bizaad. Following schooling at Navajo Methodist School in Farmington, New Mexico, and Shiprock High School, she began studies at the University of New Mexico. In 1982, she gained her MA and went on to teach, first at New Mexico and later at the University of Kansas and now at the University of Arizona.

I have two poems from her 1993 collection Saanii Dahataal (the women are singing).

Tapahonso's writing, unlike that of most Native American writers, is a translation from original work she has created in her tribe's native tongue, creating sometimes unusual structures.



Shaa Ako Dahhiniteh
Remember the Things They Told Us

1
Before this world existed, the holy people made themselves visible
by becoming the clouds, sun, moon, trees, bodies of water, thunder,
rain, snow, and other aspects of this world we live in. That way,
they said, we would never be alone. So it is possible to talk to them
and pray, no matter where we are and how we feel. Biyazhi daniidli,
we are the little ones.

2
Since the beginning, the people have gone outdoors at dawn to pray.
The morning light, adinidiin, represents knowledge and mental awareness.
With the dawn come to the holy ones who bring blessings and daily gifts,
because they are grateful when we remember them.

3
When you were born and took your first breath, different colors
and different kinds of wind entered through your fingertips
and the whorl on top of your head. Within us, as we breathe,
are the light breezes that cool a summer afternoon,
within us the tumbling winds that precede rain,
within us sheets of hard-thundering rain,
within us dust-filled layers of wind that sweep in from the mountains
within us gentle night flutters that lull us to sleep.
To see this, blow on your hand now.
Each sound we make evokes the power of these winds
and we are, at once, gentle and powerful.

4
Think about good things when preparing meals. It is much more than
physical nourishment. The way the cook (or cooks) think and feel become
a part of the meal. Food that is prepared with careful thought,
contentment, and good memories tastes so good and nurtures the mind
and spirit, as well as the body. Once my mother chased me out of the kitchen
because it was disheartening to think of eating something cooked
by an angry person.

5
Be careful not to let your children sit or play on tables or countertops.
Not only is it bad manners, but they might have to get married
far sooner than you would ever want.

6
Don't cut your own hair or anyone else's after dark. There are things
that come with darkness that we have no control over. It's not
clear why this rule exists, but so far on one is willing to become
the example of what happens to someone who doesn't abide by it.


Hills Brothers Coffee

My uncle is a small man.
In Navajo, we call him "shidai,"
my mother's brother

He doesn't know English.
but his name in the white way is Tom Jim.
He lives about a mile or so
down the road from our house.

One morning he sat in the kitchen,
drinking coffee.
I just came over, he said.
The store is where I'm going to.

He tells me about how my mother seems to be gone
every time he comes over.
Maybe she sees me coming
Then runs and jumps in her car
and speeds away!
he says smiling.

We both laugh - just to think of my mother
jumping in her car and speeding.

I pour him more coffee
and he spoons in sugar and cream
until it looks almost like a chocolate shake.
Then he sees the coffee can.
Oh, that's the coffee with the man in a dress,
like a church man.
Ah-h, that's the one that does it for me.
Very good coffee.

I sit down again and he tells me
Some coffee has no kick.
But this one is the one.
It does it good for me.

I pour us both a cup
and while we wait for my mother,
his eyes crinkle with the smile and he says,
Yes, ah yes. This is the very one
(putting in more sugar and cream).

So I usually buy Hills Brothers Coffee.
Once or sometimes twice a day,
I drink a hot coffee and

it sure does it for me.


Raisin Eyes

I saw my friend Ella
with a tall cowboy at the store
the other day in Shiprock.

Later, I asked her,
Who's that guy anyway?

Oh, Luci, she said (I knew what was coming),
it's terrible. He lives with me
and my money and my car.
But just for a while.
He's in AIRCA and rodeos a lot.
And I still work.

This rodeo business is getting to me, you know,
and I'm going to leave him.
Because I think all this I'm doing now
will pay off better somewhere else,
but I'll stay with him and it's hard
because

he just smiles that way, you know,
and I end up paying entry fees
and putting shiny Tony Lamas on lay-away again.
It's not hard.

But he doesn't know when
I'll leave him and I'll drive across the flat desert
from Red Valley in blue morning light
straight to Shiprock so easily.

And anyway, my car is already used
to humming a mourning song with Gary Stewart,
complaining again of aching and breaking,
down-and-out love affairs.

Damn.
These Navajo cowboys with raisin eyes
and pointed boots are just bad news.
but it's so hard to remember that all the time,
she said with a little laugh.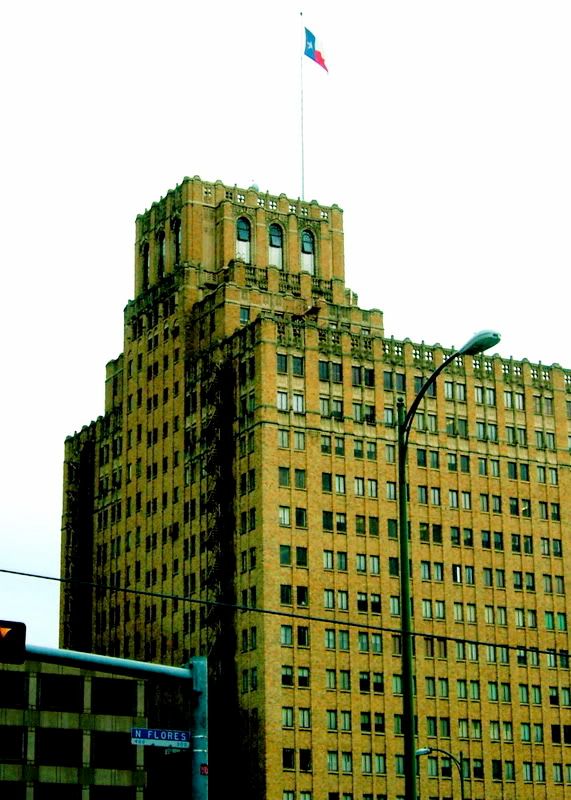 I wrote this piece a couple of weeks ago on a particular great October morning that turned out to be the beginning of a particularly great day.



October morning


a mid-October
morning
still dark at 8 a.m.
and in the dark
the scratch of rain
on drying leaves

on the corner
of Soledad and Martin
the homeless woman
as back after a week gone elsewhere
still elsewhere
this morning conversing
with the overcast sky
pacing pacing pacing in circles
shaping flowing forms in the air
with her hands

a beautiful black woman
beneath the grime
young sharp-featured
like fox in the hunt
dressed in autumn colored
scraps she's sewed together

colors
that meld together like leaves
swirling slowly
in a gentle October wind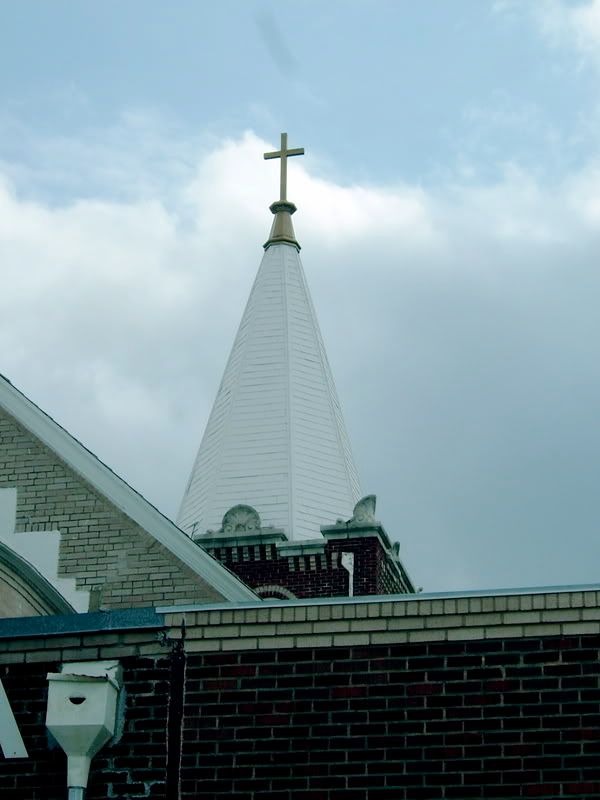 The number of books Jimmy Carter has written since leaving the presidency is up to ten now, I think, including one or two collections of poetry. (And when we say Jimmy Carter wrote the book, we mean Jimmy Carter did the writing.)

My next poems are from one of those, Always a Reckoning, And Other Poems published by Random House in 1995.



With Words We Learn to Hate

We take lives in times of peace
for crimes we won't forgive,
claiming some have forfeited
the right to live,
We justify our nation's wars
each time with words to prove we kill
in a moral cause.
We've cursed the names of those we fought -
the "Japs" instead of Japanese,
German Nazis or the "Huns,"
and "Wops" - when they were our enemies.

Later they became our friends,
but habits live in memories.
So now, when others disagree
we hate again, and with our might,
war by war, name by dirty name,
prove we're right.


Considering the Void

When I behold the charm
of evening skies, their lulling endurance;
the patterns of stars with names
of bears and dogs, a swan, a virgin;
other planets that the Voyager showed
were like and so unlike our own,
with all their diverse moons,
bright discs, weird rings, and cratered faces;
comets with their steaming tails
bent by pressure from our own sun;
the skyscape of the Milky Way
holding in its shimmering disc
an infinity of suns
(or say a thousand billion);
knowing there are holes of darkness
gulping mass and even light,
knowing that this galaxy of ours
is one of multitudes
in what we call the heavens,
it troubles me. It troubles me.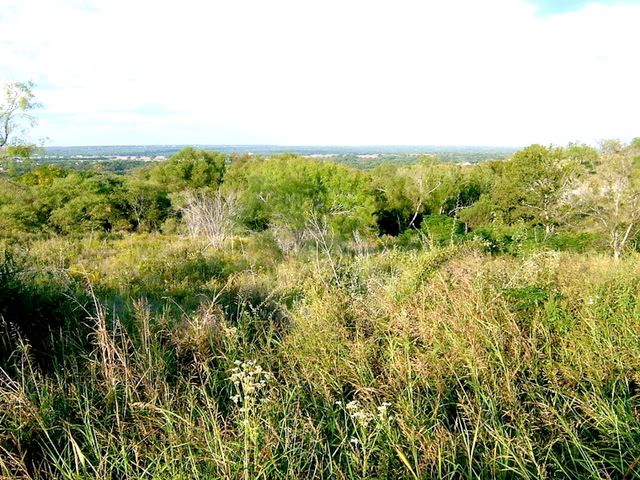 Now, here's a short piece from our friend from all around the world, now holding court in The Netherlands, Francina



Quiet Meadow

It is quiet in the meadow,
where the wind holds its breath,
to leave the trees stand motionless,
and clouds colour purple in the afterglow.

No song of birds to be heard,
even the reed not to be stirred,
and the creek streams trouble free
into the river on its way to the sea.

Despite this quietness,
my thoughts circle, restless.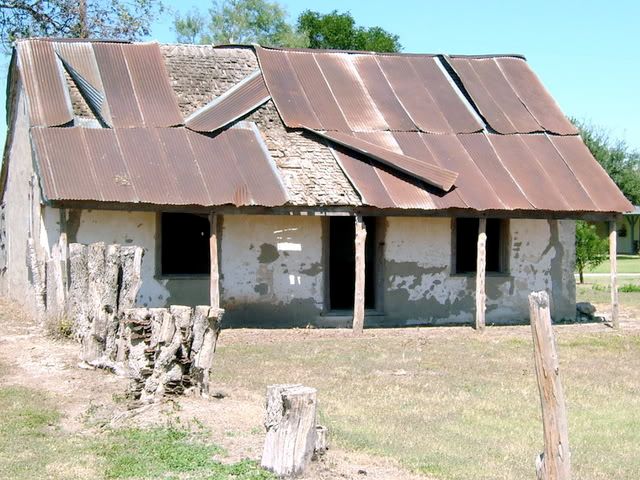 Now from Edgar Lee Masters, a master at using character-sketch poetry to create a jigsaw puzzle picture of a particular place and time I have two poems. The poems are from Master's classic Spoon River Anthology, a literary phenomenon due to its originality when first published in 1915.



Adam Weirauch

I was crushed between Altgeld and Armour.
I lost many friends, much time and money
Fighting for Altgeld whom Editor Whedon
Denounced as the candidate of gamblers and
anarchist.
Then Armour started to ship dressed meat to Spoon
River,
Forcing me to shut down my slaughter house,
And my butcher shop went all to pieces.
The new forces of Altgeld and Armour caught me
At the same time.
I thought it due me, to recoup the money I lost
And to make good the friends that left me,
For the Governor to appoint me Canal Commis-
sioner
Instead he appointed Whedon of the Spoon River
Argus,
So I ran for the legislature and was elected.
I said to hell with principle and sold my vote
Or Charles T. Yerkes' streetcar franchise.
Of course I was one of the fellows they caught.
Who was it, armour, Altgeld or myself
that ruined me.


Editor Whedon

To be able to see every side of every ques-
tion;
To be on every side, to be everything, to be nothing
long;
To pervert truth, to ride it for a purpose,
To use great feelings and passions of the human
family
For base designs, for cunning ends,
To wear a mask like the Greeks actors -
Your eight-page paper - behind which you huddle,
Bawling through the megaphone of big type:
"This is I, the giant."
Thereby all living the life of a sneak-thief,
Poisoned with the anonymous words
Of your clandestine soul.
To scratch dirt over scandal for money,
And exhume it to the winds for revenge,
Or to sell papers,
Crushing reputations, or bodies, if need be,
To win at any cost, save your own life.
To glory in demoniac power, ditching civilia-
tion,
As a paranoiac boy puts a log on the track
And derails the express train.
To be an editor, as I was,
Then to lie here close by the river over the place
Where the sewage flows from the village,
and the empty cans and garbage are dumped,
And abortions are hidden.









D and I went to the movies last week. I'm a fan of westerns, so we went to see Appaloosa. I recommend the movie. Though a simple movie, as in my thumbnail sketch of a poem, it isn't simplistic or emotionally shallow. I enjoyed it, more, in fact, than I've enjoyed most of what I've seen this year.



Appaloosa

went to the movies
today
11 am
early bird special
only $8 for the 2 of us

not counting
the $15
at the concession stand

a good old western - "Appaloosa"

the clip-clop of horse hooves
as the title
rolls

a horse
whinny

gunfire
and the bad guy
makes his base nature known

and good guys -
good friends,
lawmen,
partners
cleaning up the New Mexico
Territory
one dried-up little town
after another
making the territory safe
for the cheats
and cowards and double
dealing civilizer
of the west

and a prissy little woman
who's something of a whore
and a real whore
with a heart of gold
and loyal to her man

and treachery
and stand-fast fortitude
and moral choices
and the good in the bad
and the bad in the good
and a gun fight
when evil is defeated,
left lying bloody dead
on the dusty
street

and the friends must part,
the one staying with the
prissy whore
while the other rides off
into the sunset,
leaving the heart-o-gold
whore
with a little gold locket
and a kiss on the cheek

yes siree
i surely do
like
a good
cowboy movie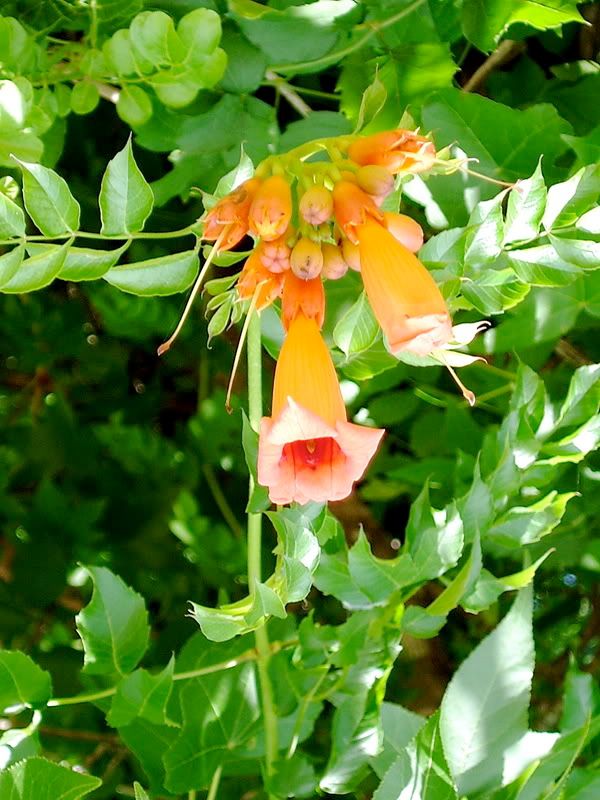 Rita Dove born in 1952 in Ohio, was the second African American poet to win the Pulitzer Prize. From 1993 to 1995, she served as the first Black and the youngest Poet Laureate of the United States.

The next poem is from her book On the Bus With Rosa Parks, published by W.W. Norton in 1999.



Black on a Saturday Night

This is no place for lilac
or somebody on a trip
to themselves. Hips
are an asset here, and color
calculated to flash
lemon bronze cerise
in the course of a dip and turn.
Beauty's been caught lying
and the truth's rubbed raw:
Here, you get your remorse
as a constitutional right.

It's always what we don't
fear that happens, always
not now and why are
you people acting this way
(meaning we put in petunias
instead of hydrangeas and reject
ecru as a fashion statement).

But we can't do it - naw because
the wages of living are sin
and the wages of sin are love
and the wages of love are pain
and the wages of pain are philosophy
and that leads definitely to an attitude
and an attitude will get you
nowhere fast so you might as well
keep dancing dancing till
tomorrow gives up with a shout,
'cause there is only
Saturday night, and we are in it -
black as black can,
black as black does,
not a concept
nor a percentage
but a natural law.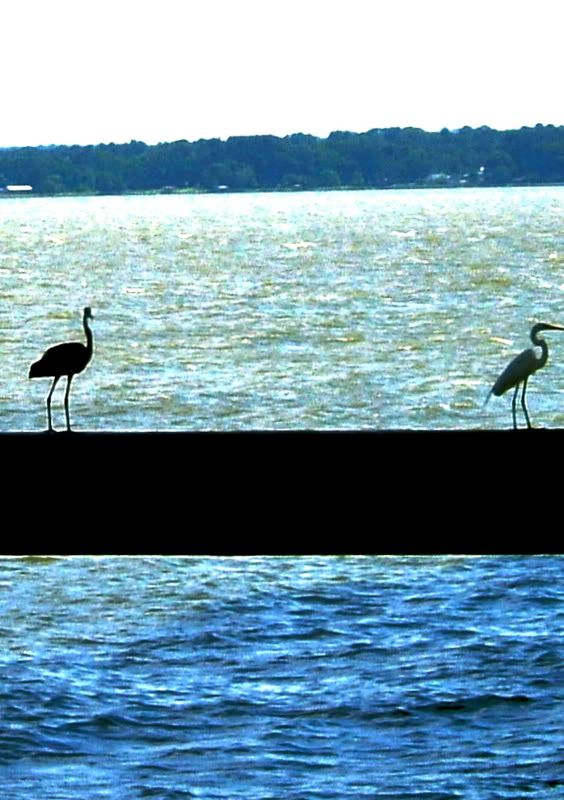 I have this next piece from out friend Laurel Lamperd.

Laurel lives with in sight of the Southern Ocean on the south coast of Western Australia. She writes novels and short stories as well as poetry and, with a friend, published The Ink Drinkers an anthology of their poetry and short stories.

In addition to that, Laurel has a new book coming out this month. The book is Wind from Danyari from Wings Press.



Ballad of the Sad Losers

When Margaret Roadnight came to town
Old Jimmy Cowman remembered
how he was going to be
the greatest jazz player in the world.
Play that sax, Jimmy
play them Blues.
He was Satchmo

When Margaret Roadnight came to town
she sang a song of the fifties.
Little Nancy Dee remembered
dancing with Johnnie Jones
to the old seventy-eights
Jimmy Dorsey and Glenn Miller.

When Margaret Roadnight left town
she took her songs with her.
Old Jimmy Cowman sat upon his porch.
He didn't see the crop that was failing.
Little Nancy Dee wept
remembering the night
Johnnie Jones waltzed out of her life
in the arms of her best friend.

When Margaret Roadnight left town
she left her dreams behind.









My next poem is by Lowell Jaeger. It's from his book War on War published in 1988 by Utah State University Press.

The book doesn't include any kind of bio on Jaeger and I can't find anything in the way of a bio on the web, so, at least to me, he is a mystery.

Good poet, though, which, I suppose, is all we really need to know.



At the Vietnam Memorial
(Washington D.C. 1983)

Some wounds need be
re-opened before they heal.
Here, where the earth was cut
the architect, that woman, condemned
our unforgiving memories of war.
She has re-opened the grave and made us
look inside.

I walk the walk and read
the stone-cold Henrys and Johns and
Davids and Paul. I uncover
that afternoon a dead relative
's name. But these are his brothers, buried
so near they are my brothers
too. I shudder to remember how
we are all of one mother
and to our mother, all return.
How easily
I forget and now look: these few stones
divide the living and the dead. Look:
these men, these boys, inside the walls
and when I press my palms
to touch them I feel only the black
marble hallways of the underworld
we build with our tombs.

Nearby banners still fly
half-mast. The Viet-Vets
are unshaven and beneath berets
I see their hair, like mine,
grown long. From their small display
these men remember, day by day,
The POW, the MIA, the maybe-dead
who maybe wish they were,
whose footsteps may never mark our thresholds
again and nowhere is their name
cut in stone.

Thank you, Mr. Jones
I say, accepting his handbill,
reading the name chiseled on his fatigues
and the fatigue etched inside his face
above the name. I want
to shake this man's gentle hand.
I want his eyes to lock with mine
and I want him to say slow and nodding,
Some wounds need to be re-opened before they heal.
But no. No. Our bodies stand intact
while our eyes peer across the battlefield
from opposite sides. He fought the war
I fought against. No, we have nothing
to say. I walk away. I read the handbill.
I walk away.

I retreat into the womb, the tomb,
the blackness, the trench. Some wounds
need be
re-opened
before they heal and where the living
will not speak, the dead cannot
keep still.

I am long standing, listening
how generations upon generations struggle
to bust through these walls, till I feel the sun
set, and in that proper light
on the one slate my shadow walks
through the shadow world,
walks with the shadow; on the other side
reflecting hard my face and beyond that
his face
and beyond that,
ours.









I wrote this piece just a couple of days ago, another look at the woman I wrote about a couple of poems back.



without papers

the autumn
lady
street person
was
dancing
in the parking lot
this morning

dressed
in her normal
browns
& reds
& golds

slow-moving
arms
and hips
and shoulders
and head to a kind of
calypso beat

not in a world
of her own
as you might think
but
in the music

she
stops when i drive up
walks to the rail
and pretends to look down
at the river

i've said hello
to her several times
early in the morning,
like now,
but she never responds,
because she is black
and i am white
because she is woman
and i am man
because she is homeless
and i am homed
because she is the queen
of this street
of this parking lot above the river
of the water
as it flows in her river
and of this and every morning

and
i
am just a trespasser
a passer-through
a migrant
with no
papers

meaning
no
good morning
hellos
are required
or to be acknowledged









And, with a faint hint of moon in a bright morning sky, we call it quits for this week. Now, and as always, all of the material presented in this blog is the property of its creators; the blog itself was produced by and is the property of me...allen itz