Autumn Shadows
Friday, October 03, 2008




Despite ten years of retirement, I have retained some of my old management obsessions, particularly things like "performance monitoring" and "benchmarking." So, that bit of manager left in me did a little bit of a jig at the end of September when "Here and Now" surpassed the 18,000 hits in a single month benchmark for the first time.

Now, the truth is, I don't have any clue what a "hit" is, but I'm sure 18,000 is better than 18 and the more zeros you add at the end, the better it is.

So, for whatever the hell it means, yea! "Here and Now" for getting, making, finding, whatever,18,254 hits in September.

Moving on to October, here's what I have for you this week.

From my library --
Chiang Shi-Chuan
Sun Wan
Fan Tseng-Hsiang
W. Joe Hoppe
Wendy Barker
Bob Kaufman
Octavio Paz
Linda Hogan
Mary Swander
Jim Carroll
Diane Wakoski

From friends of 'Here and Now"

Gary Blankenship
Alex Stolis
t rasa
Bruce Swanson

and me.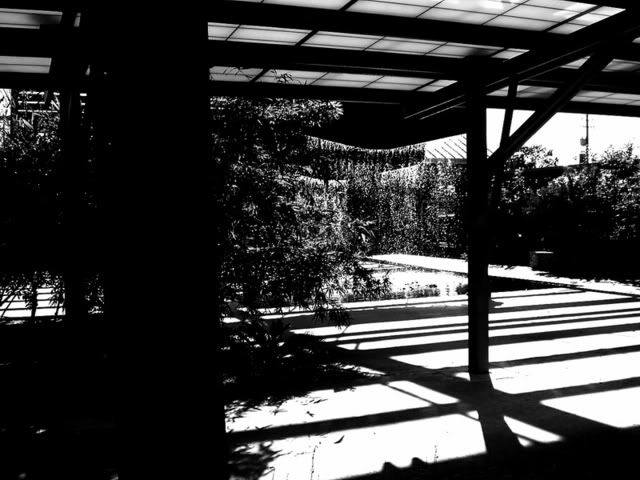 My first poems this week are from the anthology Waiting for the Unicorn - Poems and Lyrics of China's Last Dynasty, 1644-1911 edited by Irving Yucheng Lo and William Schultz, published by Indiana University Press in 1990.

First, I have two poems by Chiang Shih-Chuan. Born in 1725 he died in 1785. Chiang was born in Nanchang and considered at the time one of the his era's foremost literary men. Though also known as a poet, he was best known as a dramatist.

In spite of his literary successes, Chiang did not do well in capital examinations. After a number of attempts, he eventually did well enough to secure several minor positions in the capital. After retiring in 1763 to care for him mother, he returned to government service in 1781. Shortly after that, he came down with a partial paralysis that forced him into a permanent retirement.

Both of these poems were translated by Irving Yucheng Lo.



An Evening Prospect: City Lights

Market torches, boat lanterns: a jumble of fireflies.
Grasses and clouds - a trail of black ink - the night long and dark.
I imagine myself among the layered clouds,
Looking down upon the human world with its galaxy of stars.


Expelling Witches

Shamans scurrying everywhere propagate ghostly teachings.
Alas, they've not yet met a Hsi-men Pao!
Cursing at spirits, howling at ghosts, they weep and sigh.
The sick are fearful and suspicious when medicine effects no cure.
At my eastern neighbor's house, at midnight they strike the
shaman's drum,
Stirring me from deep sleep, disturbing my dreams.
Dressing and going into the moonlight, I ascend my neighbor's hall;
Wife and children hold back their tears as the old man lies abed.

An old shamaness shakes her head and mumbles incantations;
Holding a dragon's horn, she invokes the White Tiger.
Hideous and repulsive, ugly and strange, images are set in rows,
Intermixed with pictures of lascivious women, truly detestable.
Wooden phoenixes, golden placards are hidden by flags
and pennants

On high a lamp burns in front of a life-giving tally.
I rip up the demon images, put them to the torch,
Then trample on the ashes, smash their bows.
I blow out the lamps, curse the shamans, and all take flight.
Guests and friends, their tongues hanging out, all depart;
Spirits and ghosts scatter and flee the place.

At break of day the sick man rises to eat rice gruel.
Master Hu wrote a poem on expelling witches,
And in three days it was chanted in villages and towns.
Formerly I heard of a magistrate summoning a shamaness to
summon his own spirit.
With drums and and music, she was escorted to the temple gate.
Alas, who has not heard that demons come from among men?

The mention of Hsi-men Po at the beginning of the poem is a reference to a fifth century B.C. magistrate who rid his area of sorcerers and prominent citizens who extorted money from the populace by providing young girls as sacrificial wives to the River God.



Born in 1614 in the Shantung province, Sung Wan passed the imperial tests and served in public office in the capital and in a succession of provincial posts until about 1640 when he was implicated in a rebellion in his native province. He was imprisoned for several years before being cleared and returned to office.

Although known as a leading poet of his time, Sung Wan was also a dramatist and a calligrapher of high reputation. He died in 1673.

His poem was translated by William Schultz.



Songs Composed in Prison

I
A Piece of Rush Matting

A grieving heart can't be rolled up like a mat;
This mat is good enough for a brief nap.
Don't be disgusted because it is cheap,
For it could still produce a Fan Sui.

*Fan Sui, in the third century B.C., rose to high office after being beaten and thrown into a toilet when taken for dead.

II
An Earthen K'ang

An ivory, bamboo, and kingfisher bed
Compared to this is coarse and ugly!
The butterfly and Master Chuang-chou,
Sir, can you tell them apart?

*A k'ang is a raised and heated platform made of bricks

*Chuang-Chou was an ancient philosopher.

III
A Stool with a Broken Leg

When the morning warmth enters the window,
I bare my back and go to sleep.
No telling when the spirit of Poverty will leave me,
I invite him to take this seat of honored guests.

IV
An Earthen Stove

A solitary lamp glows in the dark room;
My old servant, his head drooping, sleeps.
I get up to heart some water in the pot
And put my underpants on upside down.



Fan Tseng-Hsiang was born in 1846 and died in 1931. He was a prolific poet with a reputation as an excellent magistrate in Shensi province, even though he was not known as an important player in the politics and cultural affairs of his time.

This poem was translated by J.P. Seaton



(from)Random Verses from a Boat

II

My good wife was born in the Capital:
She's never seen the finest of boats or oars.
Come South, to see the misty waters,
Her eyes , a sparkle like the eddying waves.
Water creatures, fishing gear -
One by one, she asks about their names.
A little afraid as the wind in the sails heels the boat,
But joyous to hear the soft music of the sculling oar.
Reed shoots supply a pretty dish;
Mallow leaves make a fragrant soup.
In the groves hard by, nets set in the sun to dry;
Along the dikes, occasional weirs,
At last begin to understand the ancients' paintings
That depict the true joys of fishermen.
How I wish to sail off to the Five Lakes:
In a boat light as a white gull.
Writing table, mirror stand,
All year long will be put away.
The brewing of tea is what I've long been accustomed to;
I would have no need to buy my own Fuelwood Green.

*Fuelwood Green - a pun. You had to be there.










Here's a piece I wrote a couple of weeks ago.



i dreamed last night

i dreamed last night
i was a kid
again
fifteen
tolerating school
sacking groceries
on saturdays
mowing yards
during the week
making a little money
where i could
working hardest
at containing
my inner dork
sure
the rest of my life
stretched
before me each
day just like
the one i was trying
so hard to get through
with some sense
of self
struggling
to break through
mostly losing
to the here's-your-life
rules
of the time and place
i lived in
bravado
substituting for the
real person
i wasn't and
wouldn't be
for some years
yet
bittersweet years
in retrospect only
in real time
mostly
years of scared
shitless
day
to day
hunkering behind
self
delusion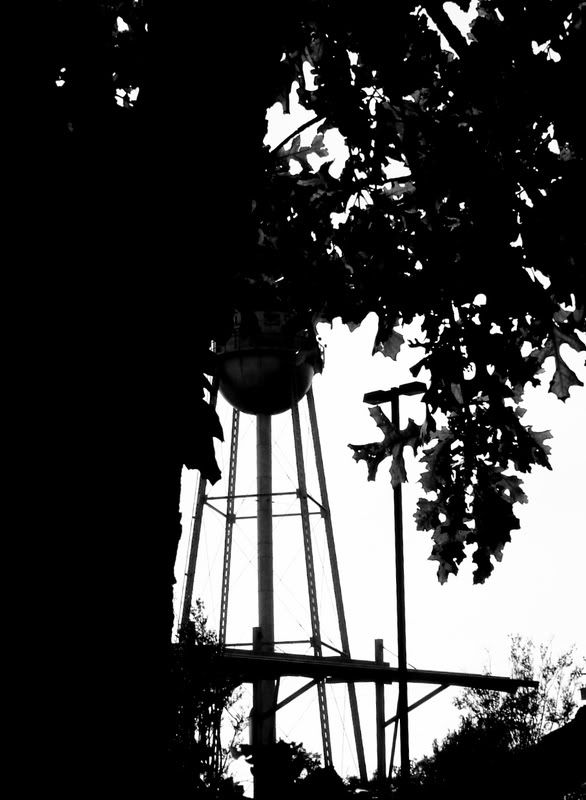 Born in 1961, W. Joe Hoppe has published about a dozen chapbooks and his poems have appeared in a number of periodicals. He also has a poetry video $5200 MSTA that has been shown several underground film festivals in Texas as well as at VideoEx in Zurich.

From photos included in the book, it seems he probably has more tattoos than any other cowboy, poet or cowboy-poet in Texas.

The next poem is from his book, Galvanized,published by Dalton Publishing of Austin in 2007.



Red Rustoleum

August Texas heat resonates
with the blood behind my eyeballs
in the notes of the cicadas
the tip of each blade of grass
the very leaves of the trees
I'm partially sheltered beneath
inside this red '68 GMC with its seat torn out
rust steel wooled down to orange dust
the stamped metal gutters wiped clean
no longer hidden beneath black rubber mats
waiting for my thick red river

The truck's secret places lie exposed
earth and oil and metal odor
brings me back to Michigan
in my dad's mother's cars
my sister and i the only ones ever
to ride in the back seat of Gram's Satellite
our backsides wiped the blue vinyl toward clean
but the black and blue and brown
rubbed rubber floor
held galaxies of detritus

My Gram rides with me
in old cars without carpets
the sweet smelling ink of blue-capped Bic pens
brown plastic medicine vials full of pennies

The red paint soaks into pitted steel
over rivets and around threaded holes
Metal my mother's father knew about
as a lathe-man, royalty in the tool & die shop
where metal gouged and drilled and sawed and ground
everything spinning in full on precision
and no thing stood un-joined.

As the red glides over the farm truck's insides
Grand-dad's after Sunday dinner tales of Texas
flow like the book of fishes
big one he saw strung up
along the banks of the Rio Grande
tied by the tail being drained of oil
rotting on ropes and oh the smell
all to be made into paint
just like I'm using
in the heat of a Texas
my Grand-dad never returned to
where red Rustoleum runs from my brush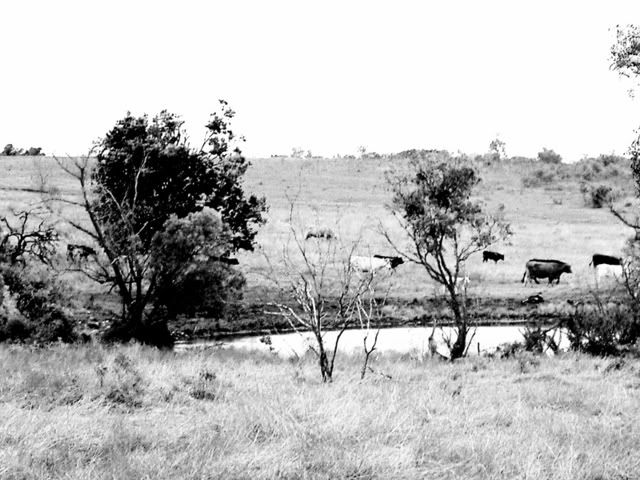 Next I have poems by "Here and Now's" good friend, Gary Blankenship. The poems are from a series Gary wrote about the various states of the United States, ending up with fifty poems, or a poem for each state.

Gary is a master at doing that sort of thing. If I tried it, I'd get to maybe the fifth or sixth state and dry up like a bone in the desert.

Here are three of the fifty.



Poetic States VII - Texas

Larger than a Breadbox

You are too huge to be captured
in verse written by a minor poet
who knows that it takes two days
to cross you no matter where the start.

and you raised two modern presidents -
one mostly good, the other a bit less,
though they both seemed all too fond
of guerilla wars that couldn't be won.

Nothing more needs to be mentioned
in a short poem but Dick's Riverwalk,
the perfect place for tequila shots
and buckets of boiled crawdads

as we forget which war explodes now
and the humidity blowing from the Gulf.


Poetic States XLIII - Oklahoma

American Idol Auditions, Houston

I never met a man I didn't like.
- Will Rogers

With nothing more than a rope,
grin and prickly pear wit, he starts
his act with a joke about a county judge
and jackass, "though that may be the same thing."

The producer, sharp as a horned toad,
turned his back and mumbled,
"Where does this clown think he is,
at an audition for a new Hee-Haw?"

The bass player compared him
to Jimmy Dean, another sausage maker
who made a fortune talking his way
through one song that can't be sung.

The singer looked at his costume
and tried to think of something nice
to say settling for "Are we back
in Seattle or did we land in Dogpatch."

He never set foot on a stage again,
though in Rogers County, he wowed
the boys at the VFW with rope, smile,
and "Well, there was this one time..."


Poetic States IV - Arkansas

Over the River, through the Woods

When we arrived at Ben's at the edge
of the Ozarks, his family left their meal
to prepare ours - ham, chicken, potatoes,
fresh strawberries - all grown on their farm -
as Ben told us about raising hogs
in the hills and dealing with government men.

In Jerusalem, we sat on the porch of Aunt Rose's
unpainted house as gravel trucks rumbled by.
She told us stories of how the town changed
in the 75 years since she'd married
after the first war, and fed us strawberry
shortcake from the supermarket.

We tried to avoid turtles
on the road back from Ben's,
but we could not.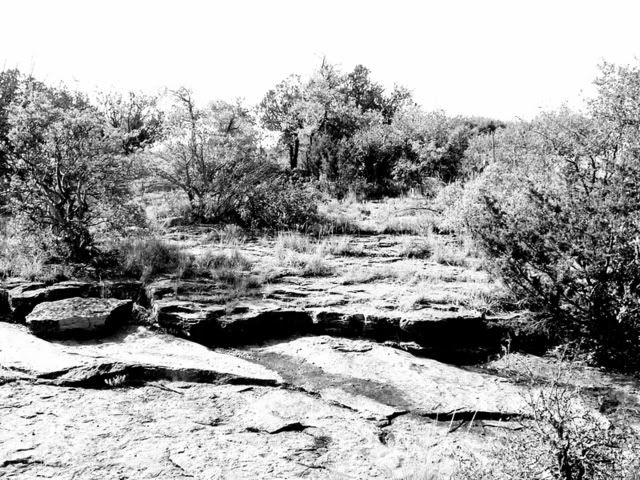 Wendy Barker has published four full-length collections of poetry, including Poems from Paradise in 2005, Way of Whiteness in 2000, Let the Ice Speak in 1991, and Winter Chickens and other poems by by Corona Publishing of San Antonio in 1990. She has also published autobiographical essays as well as works of translation. Her poems and translations have also appeared in numerous magazines, including Poetry, The American Scholar, The Kenyon Review, Nimrod, Stand, Partisan Review, and Antioch. Barker has read her poetry at dozens of universities, bookstores, festivals, and conferences in the United States, Europe, and in India, and her work is frequently anthologized. As a scholar, she is the author of Lunacy of Light: Emily Dickinson and the Experience of Metaphor as well as coeditor of The House is Made of Poetry: The Art of Ruth Stone.

A Fulbright senior lecturer in Bulgaria during the fall of 2000, she is Poet in Residence and professor of English at the University of Texas at San Antonio.

This poem is from her first book Winter Chickens and other poems.



Scanno

Goat fleece dries on iron
railings, white against black.
Cheeses swell like udders,

hang in pairs
from braided rope,
a mortadella is as big

as a man's head.
Old women hide their hair
under scarves, knit
in doorways,
look straight through you,
don't drop a stitch.

Their needles move
faster than children's
feet running after balls

on the church steps.
Houses are stone, streets
are stone, the mountain

against which they pitch
their lives is hard
white rock, and it goes

straight up, lines
unblurred by any leaves ,
even in summer.









I seem to be having more than my share of encounters with squirrels who might illustrate a point, like this, a couple of weeks ago.



watching a squirrel hide his nut

it's 9:30
still cool and breezy
on the porch at Casa Chiapas

i was thinking about my morning poem
something about Dave Brubeck
who i saw last week at Travis Park

when a squirrel
walked by with a very large
pecan in his mouth

he stopped very quickly
as squirrels do
looked at me then went on

again
very quickly
as squirrels do

to a little patch of grass
by the sidewalk
did some sniffing

a little tentative
digging
then on to more sniffing

and more tentative digging
looking
obviously

for a suitable place
to hide his
nut

on his fifth try
he stood up straight
watching out for spies

who might raid his cache
if they see
where he digs it

then bends back down
and places his nut
gently

into the little hole
he had scratched in the dirt
stood up straight again

checked once more
for spies
then scampered across the street

as squirrels scamper
looking very disjointed
legs going every which a way

but moving very fast
never the less
jumping

on the picket fence
in front of the bright red roses
in the garden

of the little limestone house
across the
street

perhaps
there is something of Brubeck
in this poem after all

the unique scamper
of the squirrel
like the unique way Brubeck

played
with time signatures
5/4 6/4 7/4

even 9/8
in "Blue Rondo a la Turk"
stuff

that like the scampering squirrel
seems like it ought not work
but does

and the whole experimentation
of jazz
like the squirrel

sniffing and digging
sniffing and digging
until just the right elements

come together
for new sounds in
unexplored territory

and that is why...
oh,wait,
the squirrel is back

with another nut
two nuts one squirrel
a very successful squirrel

indeed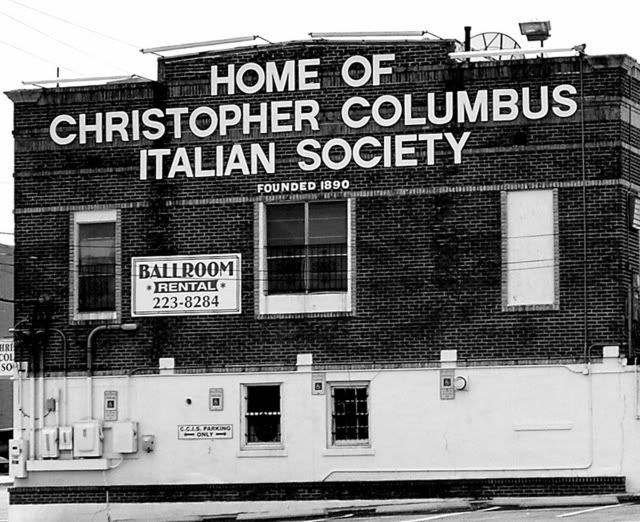 It's been a while since I've used anything from The Outlaw Bible of American Poetry, so, here is Bob Kaufman from that anthology.

Kaufman was born in New Orleans in 1925 and died in 1986. When he was thirteen years old, Kaufman joined the United States Merchant Marine, which he left in the early 1940s to briefly study literature at New York's The New School. He moved to San Francisco's North Beach in 1958 and remained there for most of the rest of his life.

Kaufman usually didn't write down his poems and much of his published work survives by way of his wife, Eileen, who wrote his poems down as he conceived them. Like many beat writers, Kaufman became a Buddhist. Along with poets Allen Ginsberg, John Kelly, A. D. Winans, and William Margolis, he was one of the founders of Beatitude magazine.
He appeared on "The Tonight Show Starring Johnny Carson" four times in 1970-1971.

An improvisational performance poet, Kaufman was greatly influenced by jazz, making use in the creation and performance of jazz syncopation and meter. In France, where his poetry had a large following, he was known as the "American Rimbaud."



Bagel Shop Jazz

Shadow people, projected on coffee-shop walls.
Memory formed echoes of a generation past
Beating into now.

Nightfall creatures, eating each other
Over a noisy cup of coffee.

Mulberry-eyed girls in black stockings,
Smelling vaguely of mint jelly and last night's bongo
drummer.
Making profound remarks on the shapes of navels,
Wondering how the short Sunset week
Became the long Grant Avenue night,
Love tinted, beat angels,
Doomed to see their coffee dreams
Crushed on the floors of time,
As they fling their arrow legs
To the heavens,
Losing their doubts in the beat.

Turtle-necked angel guys, black-haired dungaree guys,
Caesar-jawed, with synagogue eyes,
World travelers on the forty-one bus,
Mixing jazz with the pait talk,
High rent, Bartok, classical murders,
The pot shortage and last night's bust.
Lost in a dream world,
Where time is told with the beat.

Coffee-faced Ivy Leaguers, in California
Whose personal Harvard was a Filmore district
Weighted down with conga drums,
The ancestral cross, the Othello-laid curse,
Talking of Bird and Diz and Miles,
The secret terrible hurts,
wrapped in cool hipster smiles,
Telling themselves, under the talk,
This shot must be the end,
Hoping the beat is the truth.

The guilty police arrive.

Brief, beautiful shadows, burned on walls of night.









My next poem is by "Here and Now" friend Alex Stolis.

I had emailed Alex and ask him to send some of his new work. He sent me a handful of poems including these.

In his email sending these poems, and others, to me, he explained the project he is working on.

He said, "It is a chapbook length manuscript that i am currently working on. I am using "The Replacement's" catalogue as a template (cult band from the eighties, not real well known but highly influential). Sorry ma, forgot to take out the trash, is the name of the album i am starting with. The poem titles are taken from the song names. As the group progressed and matured their sound went from punk to more sophisticated, controlled and focused arrangements. The arc of the chapbook will be the same. The initial poems will be ( i hope anyway) more noir/punk like and then progress from there. I have in mind about thirty poems total and maybe the whole idea will flop. I think that because "The Replacements'" are not commercially well known I may run into trouble in publishing the whole but I figure it is cooler than doing the same thing with The Rolling Stones or someone as famous as that."

I wish it was in me to start something this structured and ambitious.



Kick your door down

if anybody said it was going to be easy
they don't know a thing
about the past, the way it creeps inside
your drink and forces you to wash down
the words stuck in your throat


one, two,
onetwothree

it's two a.m., we're laid out
flat and the last way home has left us
with our backs screwed to the wall


thatsitenoughisenoughalready
cantyoutellwerebored

so let's blow it all away
and watch the last friend standing
crawl out the door then lock it behind them.


Shiftless when idle

someone pumps lost change in the jukebox
there's a roll and click
the sound of quarters tumbling
always alone, a whir

then wait:
the next song

0A
will hit the floor
will seem familiar
like a sheet being pulled over skin
it will become the moment you realize

you've been living at the movies
and when it's time to put out the lights it's still too early
to call it a day but way too late to go home


Bozo the clown is dead

Dick remembered it as a black and blue summer - Kennedy
wasn't dead yet and a six pack could help you get to third base

and brave enough to steal home. There was poor, not working
-class poor but the kind of poor that leaves the taste of soot

in your mouth. Some days it tasted like orange - when the palm
of his hand was sticky from pulp, when the spinning, triangular

tiles on the floor became stained dark brown from grounds.
There weren't many rewards going out but thousands coming

back20 so Jane said it was best to slice up his dreams into pieces
that could be easily reassembled to fit into a break-apart world.









Mexican Nobel Laureate Octavio Paz was born in 1914.

His family was opposed to the Diaz regime and were public supporters during the revolution of Emiliano Zapata and were forced into exile after Zapata's assassination. They served their exile in the United States.

As a teenager in 1931 Paz published his first poems. Two years later, at the age of 19, he published his first collection of poems, Wild Moon. In 1932, with some friends, he founded his first literary review, Barandal.

In 1937, Paz abandoned his law studies and began his life as a full-time poet and activist.

In 1962 he was named Mexico's ambassador to India and, in 1968, resigned from the diplomatic corps after the governments oppression during the student uprising that same year. He sought refuge in Paris for a while and returned to Mexico in 1969. From 1970 to 1974, he taught at Harvard University in Cambridge. He continued writing and as editor of his journal Vuelta until his death in 1998 from cancer.

His awards include the 1977 Jerusalem Prize for literature on the theme of individual freedom. In 1980 he was awarded an honorary doctorate from Harvard University and in 1982 he won the Neustadt Prize. In 1990, he was awarded the Nobel Prize.

I have several short poems this week from the bookThe Collected Poems of Octavio Paz, 1957-1987 published in 1998 by New Directions.

The book names a whole list of translators, but doesn't specify which poem was translated by which translator.



On The Wing


Orange

Little sun
silent on the table,
permanent noon.
It lacks something:
night.


Dawn

On the sand,
bird-writing:
the memoirs of the wind


Stars And Cricket

The sky's big.
Up there, worlds scatter.
Persistent,
unfazed by so much night
a cricket: brace and bit.


Non-Vision

Barren hour, reservoir
where my thoughts
drink themselves.

For one enormous moment
I forgot my name.
Little by little I was unborn,
diaphanous arrival.


Calm

Sand-clock moon:
the night empties out,
the hour is lit.









Here's another of my coffee shop observational pieces. You can find mystery as well as revelation all around. All you have to do is look.



morning mystery theater

huddled together
they talk
in near whispers

black woman
in a black
dress

white woman
blond
dressed for the sun
in white

bright eyes flash
from black face
like a beacon
on storm-darkened
seas

white hands
clench tight
together

morning mystery
to flavor
my coffee









From Totems to Hip-Hop, A multicultural Anthology of Poetry Across the Americas, 1900-2002 edited by novelist and poet Ishmael Reed. The book was published by Thunder's Mouth Press in 2003.

It's an interesting book, including a wide range of poets from Nobel laureates to students in Reed's writing classes.

The poem I selected for this week is by Linda Hogan.

Hogan, born in 1947, is a Chickasaw poet, storyteller, academic, playwright, novelist, environmentalist and writer of short stories. She grew up in a military family and therefore moved often, with most of her childhood spent in Oklahoma and Colorado.

She has a Masters degree in English and Creative Writing from the University of Colorado and, for a time, supported herself with odd jobs and freelance writing. By 1980, her success as a writer led to her appointment as writer-in-residence for the states of Colorado and Oklahoma. In 1982 she became an assistant professor in the TRIBES program at Colorado College, Colorado Springs. She then became associate professor of American Indian Studies at the University of Minnesota moving later to the University of Colorado as a professor in the English Department. She left that position to write full time a few years ago.

Hogan served on the National Endowment for the Arts poetry panel for two years and has been involved in wildlife rehabilitation as a volunteer.



Tiva's Tapestry: La Llorona

For Tiva Trujillo, 1979

White-haired woman of winter,
la Llorona
with the river's black
unraveling
drowned children from her hands.

At night frozen leaves
rustle the sound of her skirt. Listen and wind comes spinning
her song from the burning eyes of animals
from the owl
whose eyes look straight ahead.
She comes dragging
the dark river
a ghost on fire
for children she held
under water.

Stars are embroidered on the dark.
Long shadows, long like rivers
I am sewing
shut the doors
filling the windows in with light.
This needle pierces a thousand kisses
and rage
the shape of a woman
I light this house,
sprinkle salt on my sleeping child
so dreams won't fly her into the night.

These fingers have sewn darkness
and flying away
on the white hair growing
on the awful tapestry of sky
just one of the mothers
among the downward circling stars.






*A note about this photo:
The piece of road art shown was located on the Interstate 35 access road passing through San Marcos, Texas. The San Marcos City Council recemtly ruled that it came under the city's derelict car ordinance and must be removed. I haven't been by there since, but I assume it is gone.
Boo San Marcos City Council.





Next, I have a poem from friend of "Here and Now," t rasa, who describes himself as -

"...a 60ish semi-hermit who grew up in a mythical place called the Wild West, leaving home in the Sixties to see the world.

After forty years of seeing, he says he decided the "world" was pretty much the same everywhere and returned to the mythical place to read poetry and listen to blues and jazz (and Stevie Nicks) for the rest of his life.

He says he tries, occasionally, to write the kind of poetry he likes to read, but his main goal in life is still to brew the perfect cup of dark-roast coffee."



Drag Racing in Antarctica
Why whiskey should be classified a vegetable.

Felix Catt flew through aether
as television's first image.
We all knew it was conspiracy.
We are so hard to foolhardy to fool,
so geologically fresh.
As Americans,
we can stare anyone down.

I think I've lived here forever,
dancing on Charon's raft
where everyone deserves an Oscar
despite papal edicts
for the baptized and blessed.

I shall opt for Excursion du Lethe,
watch the sharks
as they wiggle the water fat-finned
earning frequent swimmer miles
while Vienna's bakers
listen for larksong
and tunneling Turks,
shape croissants as scimitars.

What relief to know
we are all aristocrats
spurning Procrustus' spare palette.
We are, with biblical pedigree,
symbols of power.
Captains quite capable
of disdaining lesser mammals
and starvation's Mozarts
no matter that from here on the raft,
reflected in this quantum pool,
we see through
our edifice of anthems.










Mary Swander has published individual poems, essays, short stories and articles in such places as The Nation, National Gardening Magazine, The New Republic, The New Yorker, The New York Times Magazine, and Poetry magazine. She has won numerous awards including an Iowa Author's Award, a Whiting Award, a National Endowment for the Arts grant for the Literary Arts, two Ingram Merrill Awards (1980, the Carl Sandburg Literary Award, and the Nation-Discovery Award.

Swander received her M.F.A from the University of Iowa Writers Workshop. She is a professor of English and a Distinguished Professor of Liberal Arts and Sciences at Iowa State University.



The Art of Acupuncture

Heart, lung, liver, kidney, spleen,
the needle slips in to the wince of pain, then midnight
to midday, the wheel spins round, and underneath, we are all
flesh, all grass, the weed, the blade, the word.

The word is: it hurts at first, then you might feel
a tingling, an opening - door of the wind, windows to the sky.
And the constellations are scattered across your skin -
water of the milky way, dragon breathing fire.
Up and down your spine, a planisphere of the northern horizon.

Mother and son, fire burns wood and the needle drives into
your hand.
Mother and son, wood leaves ash, a cross on your forehead,
And in order to get better,son leaves mother,
a rock rolled up, rolled back.

Rock, air, fire, water, wood.
Each stab is a dare, a bet, a shake of the dice,
so I sing of Pilate and the Roman soldiers,
a spear in the side, a thorn in the crown.
My God, my God, I sing of moxa and mugwort, of lifting cups,

of the Tao and Yellow Emperor, the T'ang and the Ming.
I sing of a heaven of eased muscles, greased joints,
an earth of full moons, the light, the light
to see the way. some say the world will end in fire,
the cosmos in chaos, but I sing of the curious points,
nameless, of nerve ganglia and meridians,
tiny circles of tissue and skin, holding on,
holding everything in. I shout of these oddballs,
odd ducks, unnoticed halos of hope that neither
crow nor coo, but go on in their wobbly way

grazing in the yard for a bug and, at night,
wings spread, shine in the dark with their faint flicker,
their dim flame.









Here's something I wrote last weekend.

My son, a newly converted bicyclist, was visiting from Austin and we were talking about the difference between walking and bicycling and he said, jokingly, "walking is so pedestrian," from which, I thought, that's funny, I ought to find a poem in it somewhere.

So I went home and wrote this piece about a hitchhiker I picked up many years ago.



walking is so pedestrian

it was about
40 years ago,
the night
i picked up
the King of Denmark
at a gas station
in San Marcos
Texas

i was coming from
Austin,
heading
for Corpus Christi
by way of
San Antonio

I stopped in San Marcos
for gas and while pumping
noticed this guy
looking at me, like
he was trying to decide
whether he wanted
to talk to me
or not

i topped
off my tank
went inside to pay
the bill
and it was only
when i came out again
to go to my car
that he stopped
me and ask
where i was going

he said
he was going to
El Paso
and was looking
for a ride

i never was one
to pick up a hitchhiker,
having had some
experiences
as a hitcher myself
that made me wary,
but he was a decent
looking guy
clean clothes
seemed sober
didn't smell
and was polite
so i thought what
the hell
and told him
to get in

we were only
about a mile
and a half down
the road
when he started
telling me
his story

he was the
legitimate
King
of Denmark,
snatched at birth
from his castle
in Copenhagen
and brought
to the United States
where he was sold
to a dairy farmer
in Kansas
who worked him
from sun up
to sun down,
dark to dark,
he said, almost
from the time
he could walk

he ran away
when he was twelve,
he said,
and had been looking
for a way to get back
to Denmark
ever since

he was getting
tired,
he said,
and was losing
hope
that he'd
ever get home
again,
but that wasn't
the worse part

the worse part
was he was in constant
danger
since the pretender
to the throne
had his assassins
looking for him
since the day
he snuck off
from the farm
and if they found
him
he was a dead man
for sure

it really puts me
under a lot of pressure,
he said,
sometimes
i don't know how much
longer
i can take it

by the time
he reached this point
in his story
we were on the outskirts
of San Antonio
(a much smaller city
than it is today)
so i told him
i was heading
south
while he wanted
to go north
and i needed to drop
him off

he said he wanted
to go downtown
to the bus station
and i said
well,
i'm not going that
way
but i can drop you
here
(the corner of
Austin Highway
and Broadway)

it's a ways
i told him,
but from here
you can walk
straight on downtown
to the bus station
where you can catch
a bus to El Paso

walk,
he said,
i can't do that,
walking is so
pedestrian -
no way
for a king to make
a royal entrance
into a city like this

i'll just catch a
city bus

do you have a
quarter
for the fare?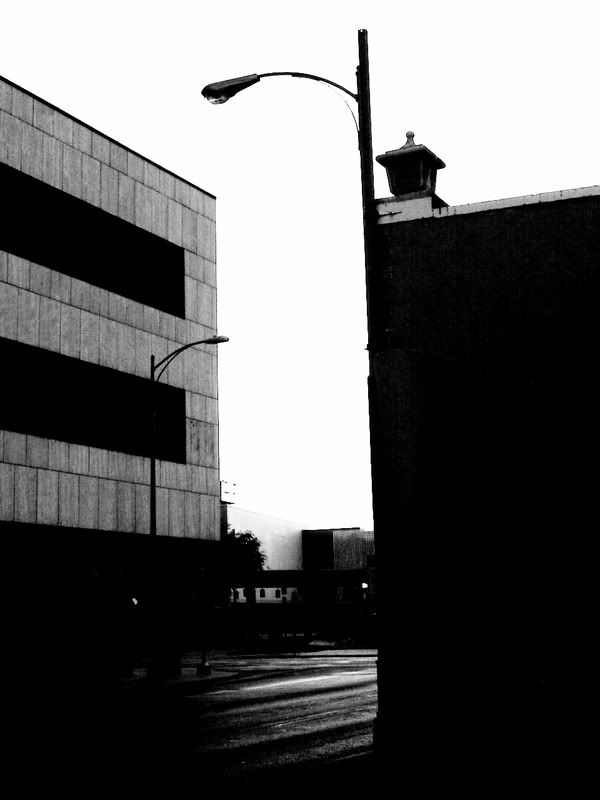 Jim Carroll, born in 1950 in New York City, is an author, poet, autobiographer, and punk musician. He is best known for his 1978 autobiographical work The Basketball Diaries, which was made into the 1995 film of the same name with Leonardo DiCaprio as Carroll.

Here are three poems from his book Void of Course, published by Penguin Books in 1998.

Carroll apparently doesn't spend a lot of thinking time on titles for his poems, labeling most of them simple, Poem. Well, he's the poet, so he gets to make the rules about what's his.



Poem

Crossing 14th St. The sunlight
Gentle today as if its fingers
Were broken. Yet still
The high pitch of Rastas
Selling incense and umbrellas

Which wake the neurotic orphans
Residing in my spine

What you told me this morning
As you were leaving, I'm afraid
To repeat it on paper
Speak it out loud
Wondering if the words

Could ignite the plane on which
You're flying home

I could concentrate a beast
And warm the coil of all hearts and loss
I've memorized your feast

As if it were a sheet on which I slept
Which holds your scent
Like a gun to my liver


Poem

Alright,
Buddah gets
A backstage pass

But his friends have to pay




For Virginia

You don't know what it's like at the strangest times your face
Pouncing into my mind like a wounded cheetah
Gripping your memory so tightly over years
It leaves blood on my hands as on your lips

It comes and goes might be days or months and with
Only the vaguest idea of places you are

Have been the way your name
Attacks attaches itself to me like lipstick
On airplanes, steep hills in San Francisco
First St. in the rain, the ache that comes
In parabolas of longing

I wanted to tell you
Because you should know
That my greatest nights in California
Were nights I spent inside Virginia







Clonony Castle - Cluain Damhna
Photo by Bruce Swanson





I had an email message from my friend Bruce Swanson last week, outlining his latest travel plans.

He and his brother are off to Quito. From there he plans to spend about ten days on a sailing vessel touring the Galápagos. Then he'll head back through Quito and another week in Cuenca, a delightful colonial city, he says, in the southern highlands of Ecuador.

The picture above and the four following are photos he sent some weeks ago from earlier travel.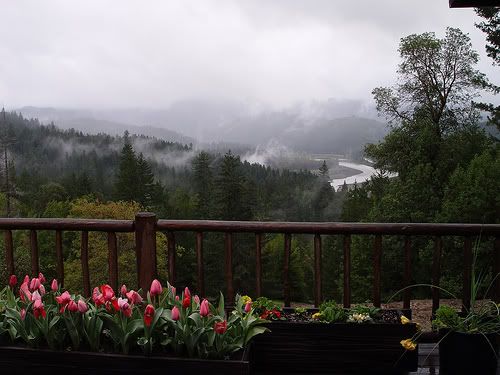 South Fork - Eel River, Miranda, California, USA
Photo by Bruce Swanson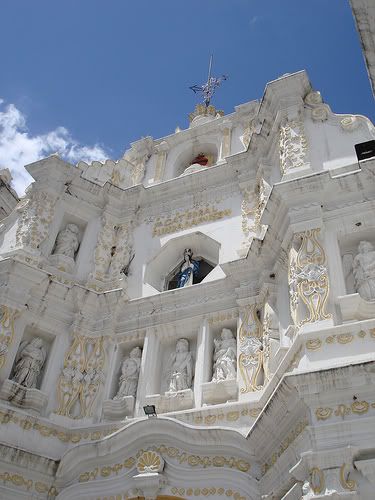 Iglesia de La Virgen de Concepcion de Ciudad Vieja, Guatemala
Photo by Bruce Swanson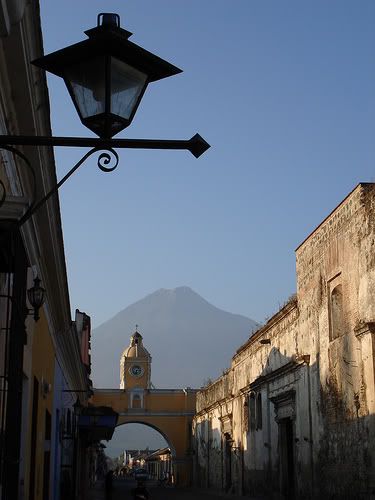 Arco de Santa Catalina - 4a Av. Norte, La Antigua, Guatemala
Cuy - Guinea Pig, Arequipa, Peru
Photo by Bruce Swanson

Una vista oscura a Machu Picchu - Opaque view at Machu Picchu, El Peru
Photo by Bruce Swanson




Speaking of exotic climes and locales, here's a piece about a place I saw on some travels in Texas several months ago.



Ding Dong

Ding Dong
Texas
located
50 miles north
of Austin
in Bell County
is not named after
Peter Hansborough Bell
third governor of Texas
for whom Bell County is named
but for Zulis Bell
and his nephew Bert Bell
who opened a trading post
there on the Lamapasas River
in the early 1930s

there are many little towns
in Texas
easily missed in the blink of a traveler's
eye
and more than a few
like Ding Dong
where even the briefiest blink
is not required
for passage
unseen

still
there are
20 people
none named
Bell
so far as i can tell
who
at the end of every day
stop there
just as you might
stop
somewhere
and call it
home









Diane Wakoski was born in 1937 in Whittier, California. She studied at the University of California, Berkeley. She has published over forty books of poetry and is best known for a series of poems collectively known as "The Motorcycle Betrayal Poems."

Wakoski teaches creative writing at Michigan State University in East Lansing, Michigan and won the prestigious William Carlos Williams award for her book Emerald Ice.

The poem I'm using this week is from her book The Rings of Saturn published by Black Sparrow Press in 1986.



Cannon Beach

One week of early morning sunshine, like a perfect rose
frozen in an ice cube,
made us so grateful, we then loved the mist
which rolled in and blanketed us for days.
When the sun shone, we walked
the beach at dawn
while most people slept, but on the foggy mornings,
we slept too, not even hearing the horns
sounding from the rocks. Two thousand miles away,
I can only pretend to see the Pacific Ocean
no matter how early I rise.
The mist that steams up from this autumn ground
over pumpkins, the dried dinner-plate sun flowers
with bowed heads, the final red tomatoes on the browning
vines, a different beauty. It is as if everyone
in Cannon Beach is sleeping
while I'm awake, everyone, everywhere,
different from this landscape sleeping,
only I awake, not knowing the images in each head;
as we all sleep through others' lives.

Only a few even try to imagine
what others simultaneously perceive,
and then know its futility. An act of faith
lets me believe the Pacific Ocean's still there, since I now
can't see it. That the sun exists,
through the fog entirely covers it today, or in death
pass beyond what I know I am.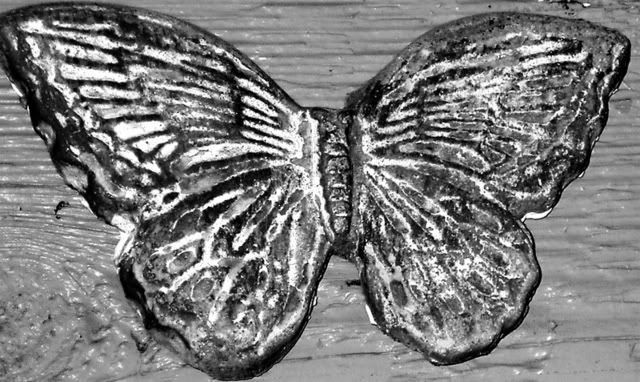 Now, one last piece from me to close out the week.



girl

dancing
across the stage
as she delivers
my order of decaf
and a scone
then back again
still dancing
still in the music

the abandon
of dance
and rhythm
and music

and youth

elixir

a moment of light
to an old soul
heavy
with the weight of the day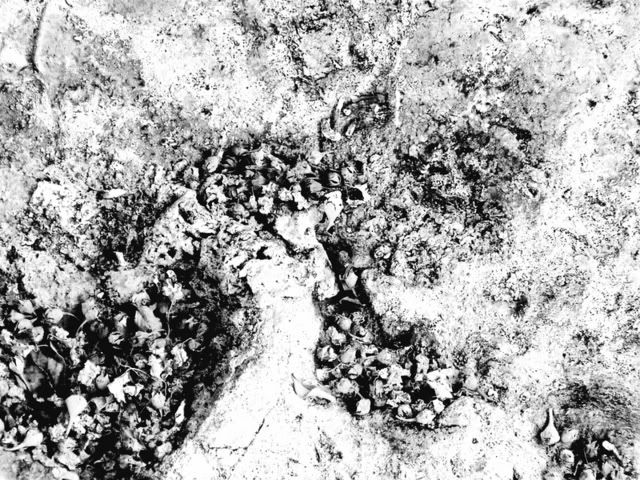 End of the line for this week.

We'll be back next week; hope you'll be back with us. In the meantime, try to remember this very important passphrase:

"All work presented in this blog remains the property of its creators. The blog itself was produced by and is the property of me...allen itz."

There may be a test next week.