Booga Booga II: The Sequel
Friday, October 31, 2008

III.10.5.





Before we begin, here's a little note for San Antonio readers.

I'll be showing some more of my photos, this time at Casa Chiapas on South Alamo, halfway down the block from Rosarios on the corner of South Alamo and St. Marys. The photos will be up during November, beginning next week in time for First Friday.

I don't make any kind of a claim as a photographer. My sole talent is in knowing a good picture when I see it. If the automatic button on my digital camera can capture that picture, then I'm in business. If the automatic button can't do it, neither can I.

The photos I'm showing are from the "Picking Rorschach Daisies" issue of a several months ago.

So, back to poetry, this is what I have this week.

From my library

Jean Janzen
Yorifumi Yaguchi
David Waltner-Toews
Charles Bukowski
Jane Hirshfield
Lorna Dee Cervantes
Alice Walker
Ben Jonson
Bob Dylan
Allen Ginsberg
Gofffried Benn
Paul Durcan
David Meltzer

From friends of "Here and Now"

Alex Stolis
Rodney Eisenbrandt
Walter Durk
Shawn Nacona Stroud
Ratava

And me.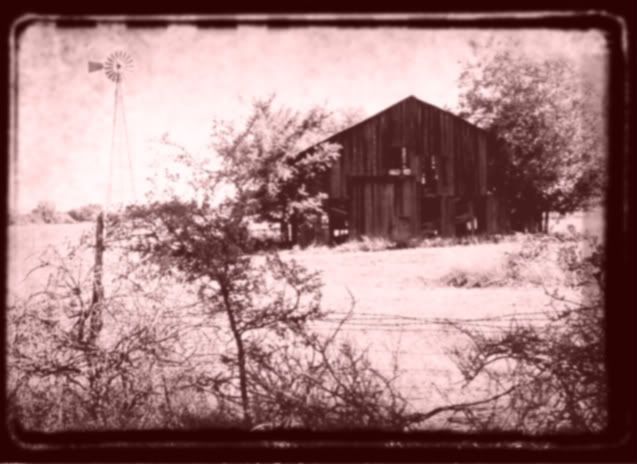 My first three poems this week are from the book Three Mennonite Poets published in 1986 by Good Books of Intercourse, Pennsylvania.

The first of the three poets is Jean Janzen.

Born in 1933 in Saskatchewan, Canada, Janzen was the seventh child in a family of eight. Her school years were spent in Minnesota and Kansas, where the family moved after her father gave up teaching to become a pastor.

She graduated from Fresno Pacific College with a BA in English and received her Masters in English Creative Writing from California State University - Fresno.

Her first collection of poetry was published in 1984. She has also appeared in numerous literary and religious journals and anthologies.

At the time this book was published, Janzen lived in California where she taught piano and was a minister of worship at the College Community Mennonite Brethren Church in Clovis.



Where the Wheat Sways

Around us the summer air
burns and blows so that
where we once stood and kissed

there is no memorial of place.
No one will remember.
Your mother, bent by a tumor

has lain down under this wind.
Old angers live on
like barbed wire holding up

fenceposts, and larks return
to proclaim their territory,
but our moment refuses

to stand up. Who will ever know
that I first saw you in a doorway
surrounded by morning light

here in this spot where the wheat
sways to our hips, where we are
trampling the stalks

which, after we go, will slowly
rise up like witnesses
and fill the space.



The second poet from Three Mennonite Poets is Yorifumi Yaguchi.

Yaguchi was born in Ishinomaki, Miyagi Perfectrue, Japan in 1932. He graduated from Tohoku Gaguin University with a B.A. in English, then from International Christian University with an M.A. in Education and Goshen Biblical Seminary with a B.D. in Theology.

He spent a year as American Council of Learned Societies Visiting Scholar at State University of New York in Buffalo and later taught a semester at Shenyang, China. At the time the book was published, he was professor of American Poetry at Hokusei Gakuen College.

Yaguchi writes poetry in both English and Japanese and has published collections of his work in both languages. He is also lay pastor of the Shalom Mennonite Church.



Silence

in a far
place
i do not even know
a
leaf
falling down
like a silence
on the mirror
of a lake
making few
wavelets
hardly seen
ah
that sound
disturbs
my silence
like the explosion
of a
temple bell


A Woman

naked
is lying
deep
in the grass
on a mountain
with the red
full
moon
between her
thighs


A

drop
from the moon...
and the end-
less
spreading a-
cross the pond...
faintly shaking the
waterlilies
one
after another



And the third poet from the book Three Mennonite Poets is David Waltner-Toews, a Canadian born to Russian Mennonite parents in 1948. Educated first as a writer, then as a veterinarian and finally as an epidemiologist, at the time the book was published, Toews was working as veterinary epidemiologist in Indonesia. His poetry has frequently appeared in Canadian, British and the American journals and anthologies.



The Peace Poem

The basis for negotiation is slaughter
Animists have slaughtered atheists have
slaughtered Christians have
slaughtered Muslims have
slaughtered B'hai's Catholics have
slaughtered Lutherans Calvinists have
slaughtered Mennonites Communists have
slaughtered Capitalists have Jews Arabs have
slaughtered in person by proxy you have
slaughtered Yes deep in your heart
if it was not Stalin not Hitler at the very least
you would have throttled the neighbor
whose dog crapped on your lawn
Pacify eliminate put to sleep do away with keep the peace
police capitally punish normalize protect save carry out justice -
these are the words we use to justify
to eulogize our slaughter
these are the strategies of hate
the lies from which
we make ourselves
the only true basis for negotiation
is not righteousness is not strength
is nothing but the slaughter we so euphemize
On our knees let us join
our bloody hands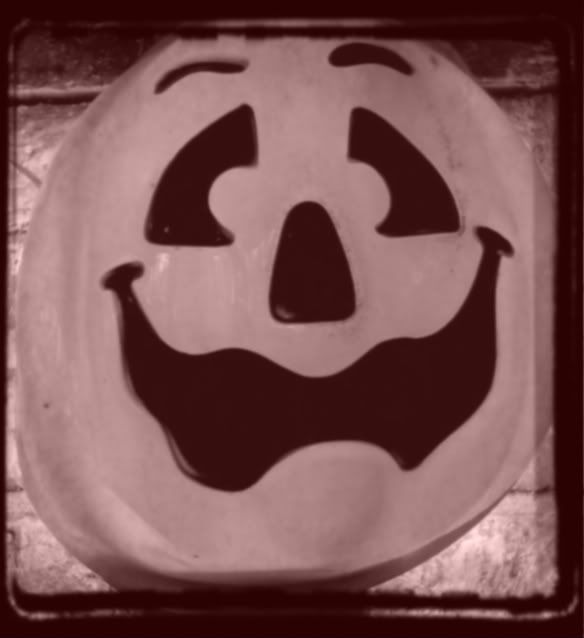 I was having some difficulty sleeping a couple of weeks ago, so I set down at the computer and kinda went random.



coins rolling on the floor at midnight

i do
dumbass
things sometimes
trying
to get back
where
there is no getting
back to

a part of my mind
refuses
to accept this
no matter
how many times
and how many ways
i try to explain it


****


i watched
a dance troupe
rehearsing
tonight,
a very sensual
performance

how
warily
unaware
of their bodies
these young women
seem


****


every
so often
i get a chance
to exercise the skills
essential to my everyday life
for many years, years now long past,

and,
like stretching
after too long in a too-soft chair
it just
feels
so damn good


****


how,
i mean how in
the world
could anyone with more than half a brain
vote
for that Arizona fossil
and his Alaska pony girl
running-mate.

i mean
the choice
this time
is a no-brainer

but
people i know
who are quite intelligent
and knowledgeable of the world
are going to do just that

what is it that moves them
that causes them to ignore the irrationality
of the action
they intend to take

in a race
between the tired and discredited past
and a promising future
why
would anyone bet on the past

i am
flummoxed


****


it sometimes
occurs
to me, usually way
late, like tonight,
that i really did
make a fool of myself
today

and i think,
boy,
i won't do that again

knowing for
certain
i
will


****


one
of the
sonsabitches
i hold responsible
for the pool of anger
still simmering in a corner
of my gut, a rage i expect to
carry with me to my grave, pled
guilty today to a misdemeanor count
of political corruption with a a $10,000 fine
and i feed on his humiliation but it is not enough
for it should have been a felony and someone else
will pay the fine just as someone else has always paid
the price of his corruption as did i and so many more I know


****


revenge
so so sweet
revenge
even
when incomplete

now
i will sleep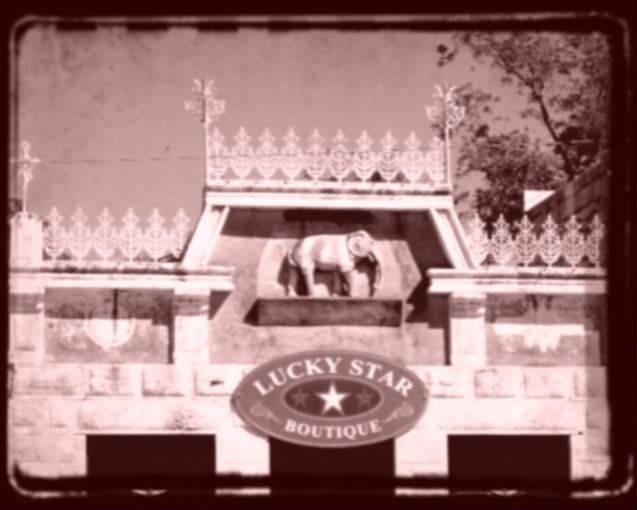 Next, I have three poems by Charles Bukowski fromPoetry East Number 44, Spring 1997.

Bukowski wrote thousands of poems, so I guess it's not so unusual that even a fan like me hasn't read these three. Despite that, I'm still a little surprised.

These seem to be from his late poems, looking over his life or, in the last poem, waiting for his death. His honesty and clear-sightedness, characteristics of his work which are among his greatest draws for me, are apparent in all three poems.



Burn and Burn and Burn

I used to know a dutchman in a Philly bar
he'd take 3 raw eggs in his beer,
71, still
working,
strong,
and there I sat down from him
4 or 5 barstools away
in my 20's
frightened
suicidal
unloved.
well, you know, sorrows beget
sorrows
burn and burn and burn and burn,
then something else takes
place.
I'm not saying it's as good
but it's certainly
more comfortable,
and often nights now
I think of that old dutchman -
I can look back on almost
a lifetime -

yet still remember him there
my master, then and
now.


Tougher Than Corned Beef Hash

the motion of the human heart:
strangled over Missouri;
sheathed in hot wax in Boston;
burned like a potato in Norfolk;
lost in the Allegheny Mountains;
found again in a 4-poster mahogany bed
in New Orleans;
drowned and stirred with pinto beans
in El Paso;
hung on a cross like a drunken dog
in Denver;
cut in half and toasted in
Kalamazoo;
found cancerous on a fishing boat
of the coast of Mexico;
tricked and caged at Daytona Beach;
kicked by a nursery maid
in a green and white gingham dress,
waiting table at a North Carolina
bus stop;
rubbed in olive oil and goat-piss
by a chess-playing hooker in the East Village;
painted red, white and blue
by and act of Congress;
torpedoed by a dyed blonde
with the biggest ass in Kansas;
gutted and gored by a woman
with the soul of a bull
in East Lansing;
petrified by a girl with tiny fingers,
she had one tooth missing,
upper front, and pumped gas
in Mesa;
the motion of the human heart goes on
and on
and on and on
for a while


So Now?

the words have come and gone,
I sit ill.
the phone rings, the cats sleep.
Linda vacuums.
I am waiting to live
waiting to die.

I wish I could ring in some bravery.
it's a lousy fix
but the tree outside doesn't know:
I watch it moving with the wind
in the late afternoon sun.

there's nothing to declare here,
just a waiting.
each faces it alone.

Oh, I was once young
Oh, I was once unbelievably
young!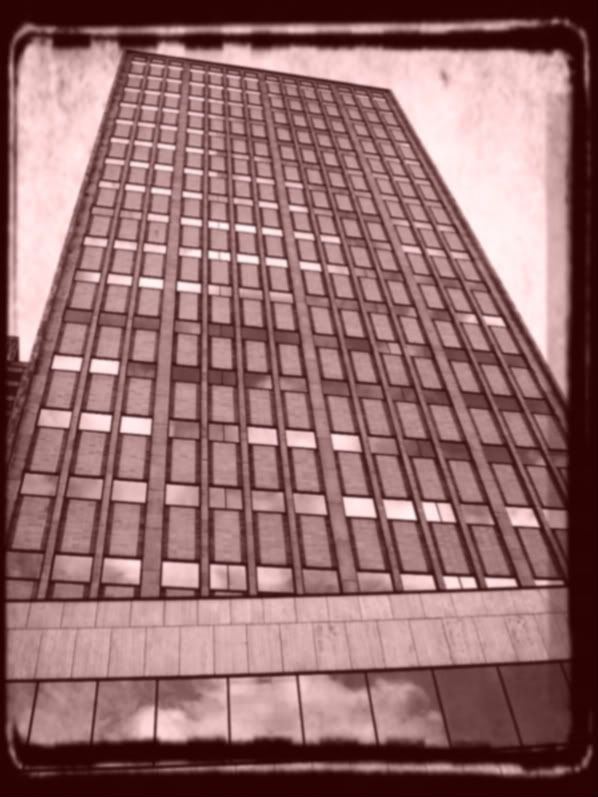 Next, I have the first installment in a major project started by our friend Alex Stolis.

I provided a little information on this several issues ago. Here's an update.


Alex is taking the catalogue of The Replacements, an alternative rock band formed in Minneapolis, Minnesota in 1979, and using the song titles as poem titles.

He will produce a series of poetry "albums," each separate and the size of a CD jewel case. The cover will be the group's actual album cover, with the poems listed on the back cover as the table of contents. At this point, Alex is planning on only five poems per album. The "box set" of all the poetry "albums" has a current working title of All Grown Up & Nowhere to Go.

What I have for you this week is the first album. I used a couple of the poems several issues ago, but this is the first presentation anywhere, I think, of the album as one piece.

Alex has promised to keep me posted on his progress so that I can tell you when the whole box set of poetry albums is done and available.

Here's number one.



Sorry Ma, Forgot to take out the trash

Table of Contents

Kick your door down

Shiftless when idle

More cigarettes

Love you till Friday

Raised in the city


Sorry Ma, Forgot To Take Out The Trash (1981, Twin/Tone)


eighteen tracks
in thirty six
point
six minutes-
take that
motherfucker


Kick your door down

if anybody said it was going to be easy
they don't know a thing
about the past, the way it creeps inside
your drink and forces you to wash down
the words stuck in your throat

one, two,
onetwothree

it's two a.m., we're laid out
flat and the last way home has left us
with our backs screwed to the wall

thatsitenoughisenoughalready
cantyoutellwerebored

so let's blow it all away
and watch the last friend standing
crawl out the door then lock it behind them.


Shiftless when idle

someone pumps lost change in the jukebox
there's a roll and click
the sound of quarters tumbling
always alone, a whir

then wait:
the next song

will hit the floor
will seem familiar
like a sheet being pulled over skin
it will become the moment you realize
you've been living at the movies
and when it's time to put out the lights it's still too early
to call it a day but way too late to go home


more cigarettes

in the beginning there was light
and shadow
there was a drafty bedroom and stories
that began with someday, when we get the time
then the next drink arrived
unannounced
and we hit the floor running

with no place left to go
home becomes the last stop
a radio plays in the back
ground, it doesn't sound like me
but we got filterless,

we're fireproof, armed and ready
for anything
but what comes after the flame goes out


Love you till Friday

when there's no money left

to pay back last call

and it's better

to drink separately

but together

and unalone

we'll pretend we're broke

in two

and let our hangover

sort out the pieces


Raised in the city

Let's memorize the streets, every curve every corner
every bus stop every sign
crawl through every intersection until we know it's time to run
headlong into the future

we can watch as moonlight gets lost, trapped in conversations
then suffocates in the whisper
of flames and cracking glass

we'll jump in the car, speed half way to nowhere,
pull over and roll into a ditch

fuck to the sound of traffic
then roam this city until the fire and spark of night sinks in
to the cool blue of silence










Jane Hirshfield, born in New York City in 1953, was part of Princeton University's first graduating class to include women and later studied at the San Francisco Zen Center.

She has worked as a freelance writer and translator. She has also taught at the University of California, Berkeley, University of San Francisco, and as the Elliston Visiting Poet at the University of Cincinnati. She is currently on the faculty of the Bennington Master of Fine Arts Writing Seminars.

Her work has been published in The New Yorker, Atlantic Monthly, The Nation, the Los Angeles Times, and multiple volumes of The Best American Poetry and Pushcart Prize anthologies.

I have two poems, including the title poem, from her book Of Gravity & Angels, published by Wesleyan University Press in 1988.



See How the Roads Are Strewn

See how the roads are strewn
white,
as if your hand, traveling my body,
came to be that flock of blossoms,
scent of February in the dark.
See how my hips eclipse your hips,
how the moon, huge as a grain-barge, passes by.
And promises do not hold,
certainties do not hold,
the risen cries fall and fail to hold,
but my body confusion of crossings, I give you
broadcast, to move with your hand,
where nothing is saved but breaks out in a thousand directions,
armful of wild plum, weeds.


Of Gravity & Angels

And suddenly, again,
I want the long road of your thigh
under my hand, your well-traveled thigh,
you salt-licked & come-slicked thigh,
and I want the taste of you, slaking,
under my tongue (that place of riding desire,
my tongue) and I want
all the unnamable, soft, and yielding places,
belly & neck & the place wings would rise from
if we were angels,
and we are, and I want the rising regions of you
shoulder & cock & tongue & breathing &
suddenness of you
opening
all fontanel, all desire, the whole thing beginning
for the first time again, the first,
until I wonder then how is it
we even know which part we are,
even know the ground that lifts us, raucous,
out of ourselves,
as the rising sound of a summer dawn
when all of it joins us.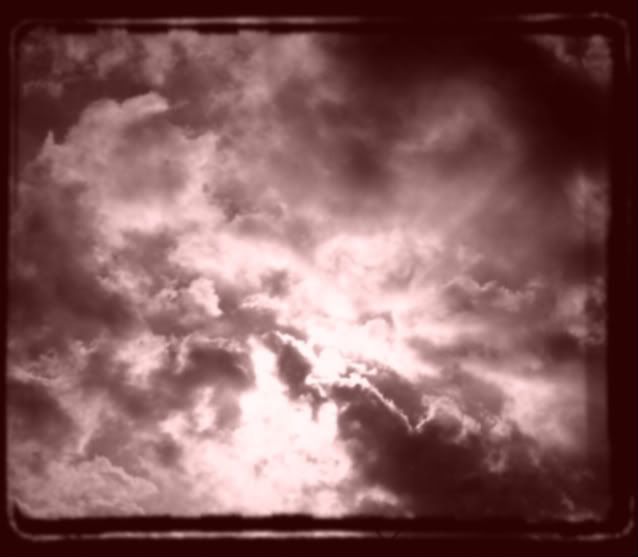 Like automatically reaching for a calculator when somebody asks a two plus two level math question, we often turn to one of our modern gadgets to answer a question when a answer by doing something as simple as looking out a window.

This occurred to me last week as I set next to a very large window looking out to the outside.



weather report

i have
a local weather site
bookmarked
on my computer
where i can check
during the course of the day
and i was about to do just that
when i remembered i was sitting
by a big window
so i looked out this big window
and saw a soft blue sky
and little wispy hints of clouds -

mostly fair
with a when pigs fly chance of rain,
in the lingo
of the weather-wise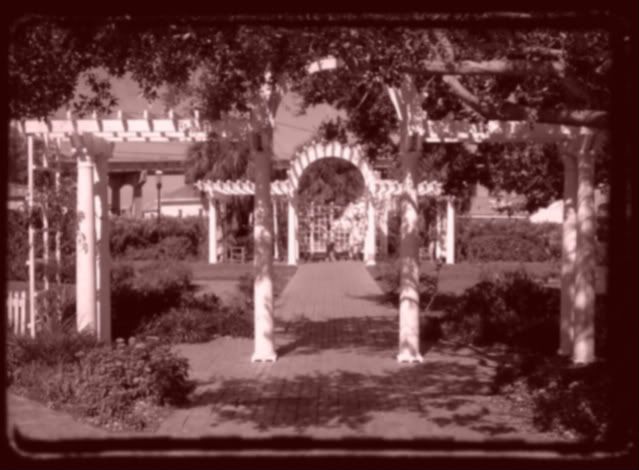 Lorna Dee Cervantes was born in 1954.

She is the author of From the Cables of Genocide: Poems on Love and Hunger, Emplumada, which won an American Book Award a new collection, Drive, 5 by Lorna Dee Cervantes which includes the equivalent of 5 chapbooks with poems written between 1980 and 2005. This book was published in 2006 by Wings Press of San Antonio and it is from this book that I have selected poems for this week.

Cervantes is also coeditor of Red Dirt, a cross-cultural poetry journal. Her work has been included in many anthologies including Unsettling America: An Anthology of Contemporary Multicultural Poetry, No More Masks! An Anthology of Twentieth-Century Women Poets, and After Aztlan: Latino Poets of the Nineties .

She received a Lila Wallace-Reader's Digest Writers' Award and currently lives in Boulder, Colorado where she is an associate professor at the University of Colorado.

These three poems are from the section of the book titled Play.



Forgiveness Like a One-Winged Dove

scrambles in the sand. At her peace,
the Pacific rubbing at the ruts and gouged
out eyes of shell; at her feet, torn feathers
drifting in the sea breeze like the dollar
bills he crumpled and threw at her leaving.
On her face, two ripe plums the size
of the ones she picked at ten. One
has split its skin; she wishes she were
a butterfly coming into being, and not this
lumpy moth, too many and muddy to be
admired or collected, "Forgive me," he recites,
and she washes her feet in the brine.
"Forgive me," he repeats, and his
stuck record sticks in her craw as he strikes
out.


I Lead the Night in Their Shadows

and follow the killing floor where leaves
let go like suicidal children and
let flow all around like dancing figures
in the final act. To say it isn't true
but not say it. To pray it isn't true
but not pray it; the coffin man with
the silver lining, the obituaries copy.
I open the door and look out to sea
and think of expanses of an element
with the taste for tears.


Manzanita

whorls in a clingy abrazo, witchy
arms around me, forearms hard
with mahoganied as grandma's lifting
water; what survives fire , survives
conquest, digs down with stubborn
tendrils. How I love you, "no sissy"
tree, naturalized native, your
hair enthralled the crows and rabbits
muzzled their spines against your burnished trunk.
When the last acorn is leached from
the land, you will aspire.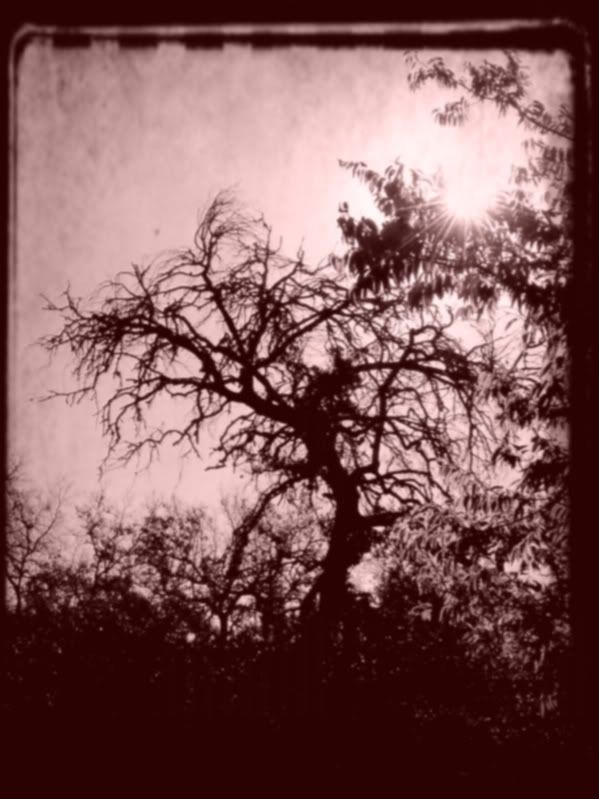 We have a new friend of "Here and Now," Rodney L. Eisenbrandt, appearing here for the first time.

Rod was born in nineteen forty-three, and, he says, "having been told many things in my life all I know is I'm a challenged writer. To sum up my life, I gave and I received , rapped in mystic, I'm somebody in life I'm not."



Wanting Candy

I lay here with that pain
in my head from side to side,
to lift it is beyond my control.

That's ok, I've nowhere to go.
Demons and the flu, black walls
seemed to move, feeling so delusional,

not caring, I bury my head in the pillow,
wishing I was two or three days into the future,
by then hoping the pain decides to leave and I can

get half way back to sane, and just then some kids are at the door
wanting candy. I wear my ghost costume, a sheet with my scariest face.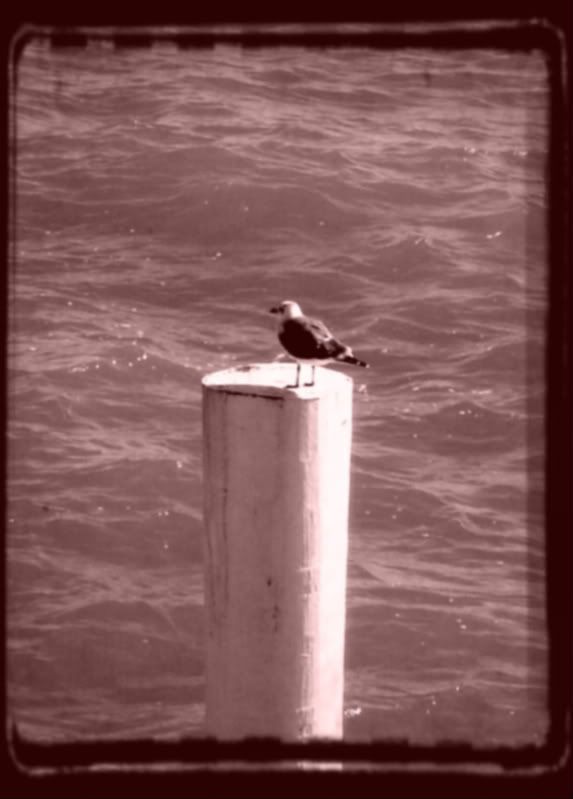 Alice Walker was born 1944 in Eatonton, Georgia, the eighth child of sharecroppers. Known as a poet and novelist, she is most famous for the critically acclaimed novel The Color Purple, for which she won the Pulitzer Prize for Fiction.

Although she grew up in Georgia, she has stated that she often felt displaced there, and lives in Berkeley, California.

The next two poems are from her book Revolutionary Petunias published by Harcourt Brace. She offers good advice in both.



Expect Nothing

Expect nothing. Live frugally
On surprise.
Become a stranger
No need of pity
Or, if compassion be freely
Given out
Take only enough
Stop short of urge to plead
Then purge away the need.

Wish for nothing larger
than your own small heart
Or greater than a star;
Tame wild disappointment
With caress unmoved and cold
Make of it a parka
For you soul.

Discover reason why
So tiny human midget
Exists at all
So scared unwise
Be expect nothing. Live frugally
On surprise.


Be Nobody's Darling

for Julius Lester

Be nobody's darling;
Be an outcast.
Take the contradictions
Of your life
And wrap around
You like a shawl,
To parry stones
To keep you warm.

Watch the people succumb
To madness
With ample cheer;
Let them look askance at you
And you askance reply.

Be an outcast;
Be pleased to walk alone
(Uncool)
Or line the crowded
River beds
With other impetuous
Fools.

Make a merry gathering
On the bank
Where thousands perished
For brave hurt words
They said.

Be nobody's darling;
Be an outcast.
Qualified to live
Among your dead.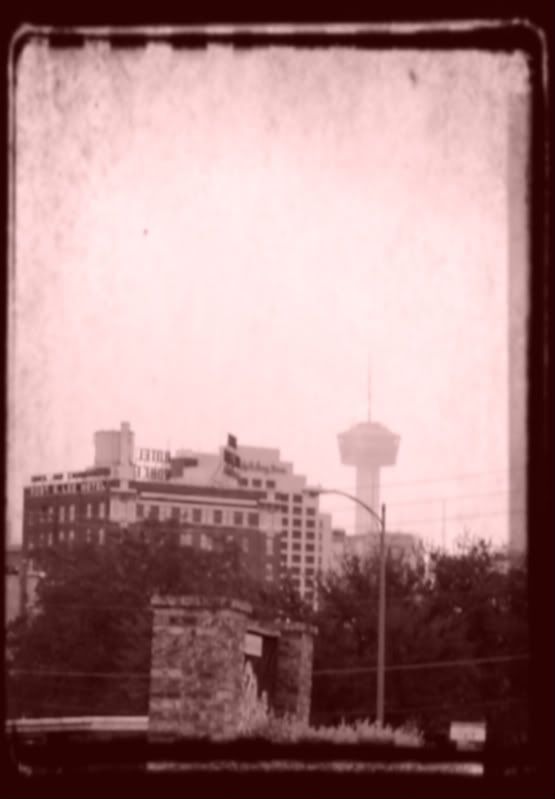 When you get to be about my age, some little accidents can make you feel like a dirty old man in an instant.

I wrote this last week after one such incident.



invasion

leaning forward,
she
was writing something,
a list
i think,
and the neck of her dress
scooped open
and i could see
her small brown breasts
beneath
the thin cotton
and i quickly looked away
embarrassed
by my inadvertent
invasion
of her body

though
she seemed
to never
notice
it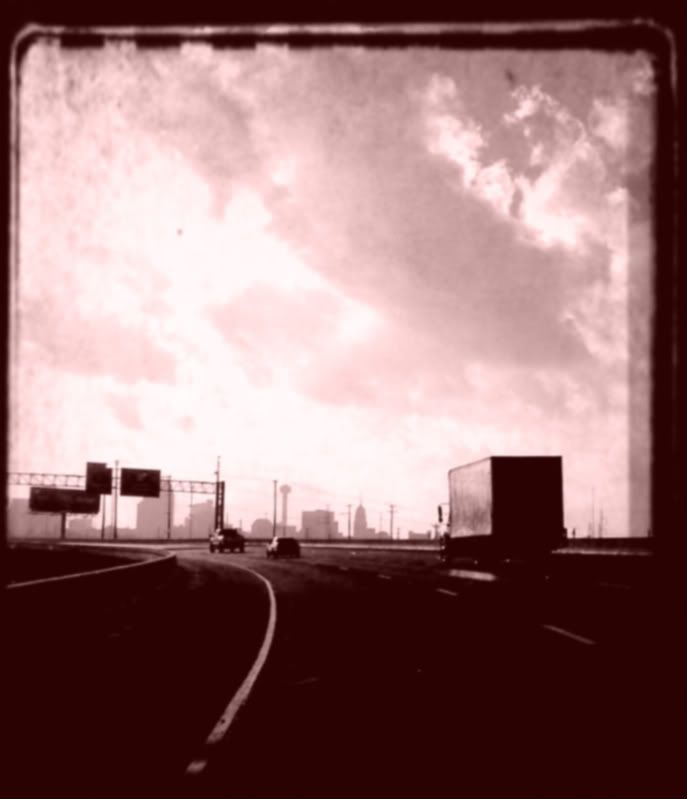 The next three poems are from The Rag and Bone Shop of the Heart, a poetry anthology published by HarperPerennial in 1993.

The first poem is by Ben Jonson, born 1572 and died 1637, English Renaissance Dramatist, Playwright, and Poet, a contemporary of William Shakespeare and a man of great influence during that period.



On My First Son

Farewell, thou child of my right hand, and joy;
My sin was too much hope of thee, loved boy.
Seven years thou wert lent to me, and I thee pay,
Exacted by they fate, on the just day.
Oh, could I lose all father now! for why
Will man lament the state he should envy?
To have so soon 'scaped world's and flesh's rage,
And, if no other misery, yet age!
Rest in soft peace, and asked, say, here doth lie
Ben Jonson his best piece of poetry.
For whose sake henceforth all his vows be such,
As what he loves may never like too much.



The next piece is by Bob Dylan.



Three Angels

Three angels up above the street,
Each one playing a horn,
Dressed in green robes with wings that stick out,
They've been there since Christmas morn.
The wildest cat from Montana passes by in a flash,
Then a lady in a bright orange dress,
One U-Haul trailer, a truck with no wheels,
The Tenth Avenue bus going west.
The dogs and pigeons fly up and they flutter around,
A man with a badge skips by,
Three fellas crawlin' on their way back to work,
Nobody stops to ask why.
The bakery truck stops outside of that fence
Where the angels stand high on their poles,
The driver peeks out, trying to find one face
In this concrete world full of souls.
The angels play on their horns all day,
The whole earth in progression seems to pass by.
But does anyone hear the music they play,
Does anyone even try?



My last poem from The Rag and Bone Shop of the Heart is by Etheridge Knight.

Kinght, one of seven children, was born in 1931 to a poor rural family in Corinth, Mississippi. He became a notable poet in 1968 with publication of his book Poems from Prison based on his eight years in prison for robbery.

Dropping out of school when 14 years old, Knight joined the U.S. Army in 1947 and served as a medic in the Korean War. He was released from service in 1951 after suffering from a shrapnel wound.

In 1960, Knight snatched an elderly woman's purse in order to support his addiction and was sentenced to serve a ten to twenty-five year term in the Indiana State Prison.

After his release from prison and a successful career as a poet and reader, Knight taught at the University of Pittsburgh, the University of Hartford, and Lincoln University, until he was forced to stop working due to illness.

Knight died in 1991 from lung cancer.



Welcome Back, Mr. Knight: Love of My Life

Welcome back, Mr. K: Love of My Life -
How's your drinking problem? - your thinking
Problem? You / are / pickling
Your liver -
Gotta / watch / out for the
"Ol Liver" - Love of My Life.
How's your dope
Problem? - your marijuana, methadone, and cocaine
Problem / too? - your lustful problem -
How's your weight problem - your eating problem?
How's your lying and cheating and
Staying out all / night long problem?
Welcome back, Mr. K: Love of My Life
How's your pocket / book problem? - your / being
broke problem? you still owe and borrowing mo'
as dollar problems from other / po / poets?
Welcome back, Mr. K: Love of My Life.
How's your ex-convict problem? - your John Birch
Problem? - your preacher problem? - your fat
Priests sitting in your / chair, saying
How racist and sexist they / will / forever / be
Problem? - How's your Daniel Moynihan
Problem? - your crime in the streets, runaway
daddy, Black men with dark shades
and bulging crotches problem?
How's your nixon-agnew-j. edgar hoover
Problem? - you still paranoid? still schizoid? -
still scared shitless?
How's your bullet-thru-the-brain problem? - or
A needle-in-your-arm problem?
Welcome back, Mr. K: - Love of My Life.
You gotta watch / out for the "Ol Liver."
How's your pussy
Problem? - lady-on-top -
Smiling like God, titty-in-your-mouth
Problem? Welcome back, Mr. K:
Love of My Life, How's your peace
Problem - your no / mo' war
Problem - your heart problem - your belly / problem? -
You gotta watch / out for the "Ol Liver."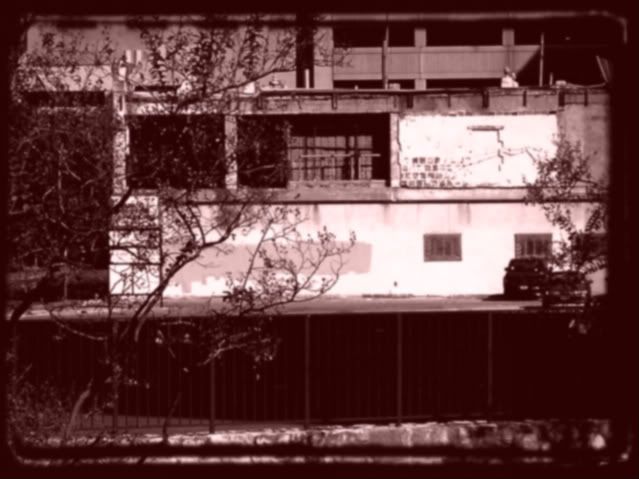 The next two poems are by our friend Walter Durk.

Though born in New York City, Walter says he has lived in Asia and numerous places in in the U.S.



Mending a broken object

What is it about this brick that beckons me
aged and mossed and red
to pick loose its mortar
to open crevices
to peer within
examine its eroded surfaces

to understand its fissures its blocks
tool a slush of lime and clay
into its flesh caress
it with my wrinkled fingertips
look to understand
the cause of its decay
eroded as it is
in its own way


Desirous

It could be that nothing was said,
that no markers mark tombs of the dead

She breathes silently through
soft pores scattered among structures
aimed toward the sky as other things:
pines, privet, a blade of grass

the brown marrow of her brittle
bones sliced and partitioned
as a kitchen stone;
she knows she alone
will enfold in a blanket of sleep
the objects of her desire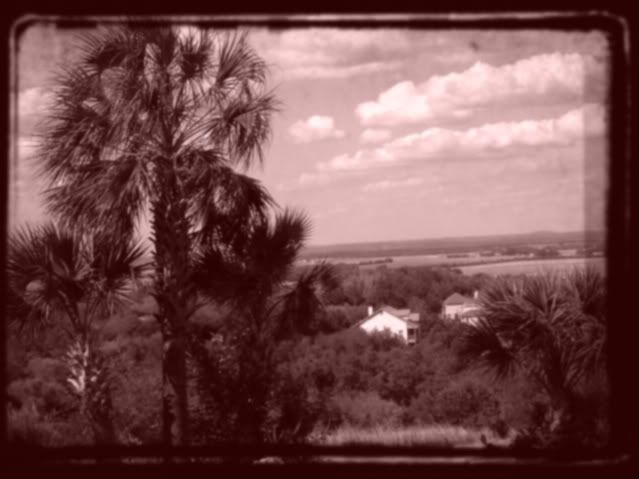 My next poem is by Allen Ginsberg from Death & Fame, Last Poems, 1993-1997 published by HarperCollins after his death. Near death, Ginsberg took as his final poetic inspiration a copy of Mother Goose he asked a friend to bring to the hospital. This poem, written literally in the final days of his life, an example of what the editors of the book point to as "the pure, supple child Allen slipped in and out of in the late stages of is liver cancer." The final poems are, as the editors say, Ginsberg's "final poetic breaths."



Sky Words

Sunrise dazzles the eye
Sirens echo tear through the sky
Taxi klaxons echo the street
Broken car horns bleat bleat bleat

Sky is covered with words
Day is covered with words
Night is covered with words
God is covered with words

Consciousness is covered with words
Mind is covered with words
Life & Death are words
Words are covered with words

Lovers are covered with words
Murders are covered with words
Spies are covered with words
Governments are covered with words

Mustard gas covered with words
Hydrogen Bombs covered with words
World "News" is words
Wars are covered with words

Secret police covered with words
Starvation covered with words
Mothers bones covered with words
Skeleton Children made of words

Armies are covered with words
Money covered with words
High Finance covered with words
Poverty Jungles covered with words

Electric chairs covered with words
Screaming crowds covered with words
Tyrant radios covered with words
Hell's televised, covered with words.

March 23, 1997 - 5 A.M.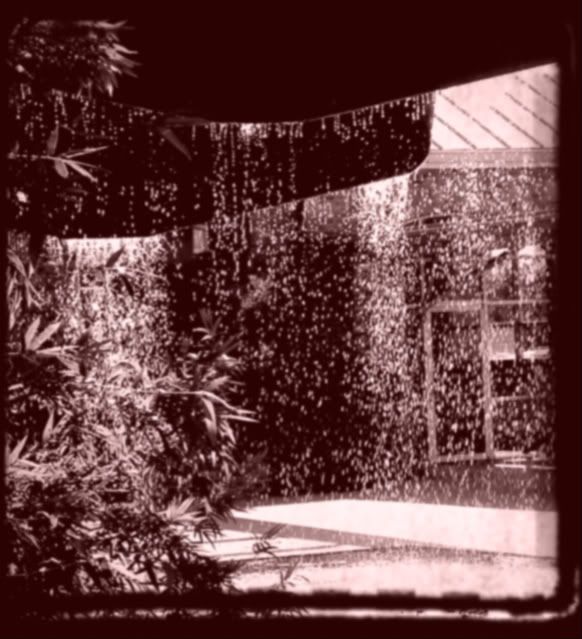 I wrote this piece a week or so ago, just another of my little observationals.



happy shadow

i
saw a woman
yesterday
that i knew some
years ago

a very large
woman
then
but
now just
a
shadow
of her former self

and
what a
very
vibrant and
happy shadow
she
seems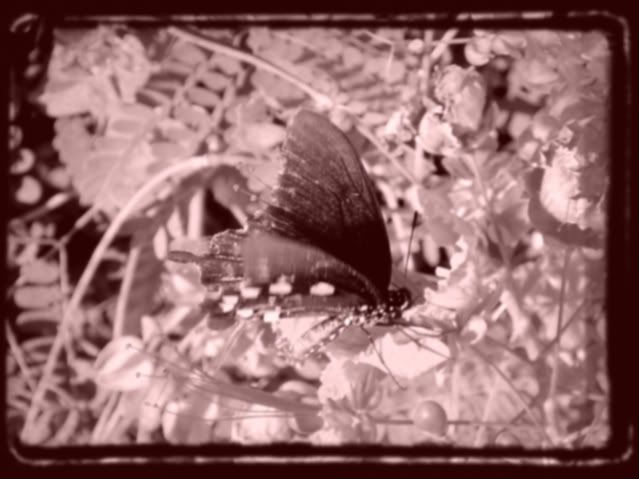 If there's ever a contest for "darkest" poem ever written, this next piece by Gottfried Benn from Music while drowning, German Expressionist Poems would surely be a contender for top honors.

Benn, who was born in 1886 and died in 1956, was a German essayist, novelist and expressionist poet. A Medical Doctor, he was an early admirer, and later a critic, of the National Socialist revolution. He was influential on German verse immediately before and after the Nazi era in Germany.

Perhaps his experience as a Doctor explains the graphic nature of this coroner's report of a poem. He does bring a kind of natural beauty to it, about as much beauty as you can bring, I think, to decomposition.

And that last line!



Happy Youth

The mouth of the girl who had lain a long time in
the rushes
looked so nibbled away.
The breasts broken open, the feed-pipe so full of
holes.
finally in a copse under the diaphragm
was discovered a nest of young rats.
One sister ratlet lay dead.
The others lived off liver and kidneys,
drank the cold blood and had
spent a happy youth here.
And short and sweet their death was too:
The whole pack were thrown into the water.
Oh! how the little snouts squeaked!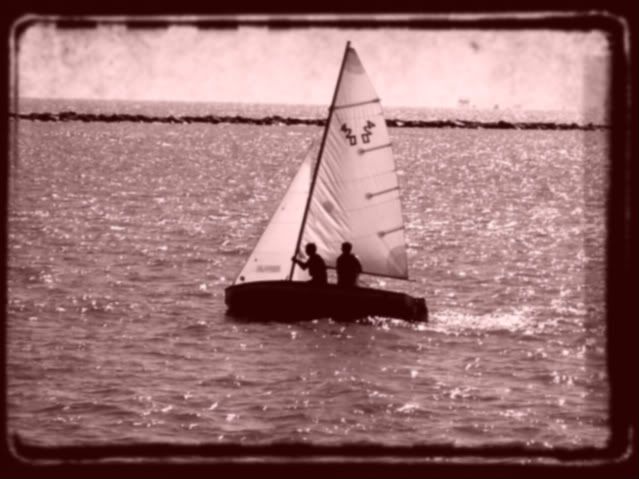 Here's a piece by our friend and frequent contributor, Shawn Nacona Stroud.

Shawn's poetry has also appeared in the Crescent Moon Journal, Mississippi Crow Magazine, Loch Raven Review, and The Poetry Worm. His work has also appeared in the poetry anthologies, including Poetry Pages Vol IV and Poetry From The Darkside Vol 2

He was recently nominated for the Pushcart Prize for 2008.



Adrift

Lust cast you adrift like an anchor-
ripped ship. Mother watched you sail
away from her window, and her hurt
cries settled with the house's creaks.

You were no more our daddy
than the blue suited man who arrived
daily to leave our mailbox full -
you came and went like him.

At two I hardly knew your face,
by three she had discarded you
as one discards blood soiled panties
in the hope a new pair will fare better.

Oh father, I've spent a lifetime
waiting for you to re-dock, picking
your face out of pedestrian line-ups.
Step forward, remind me who you are.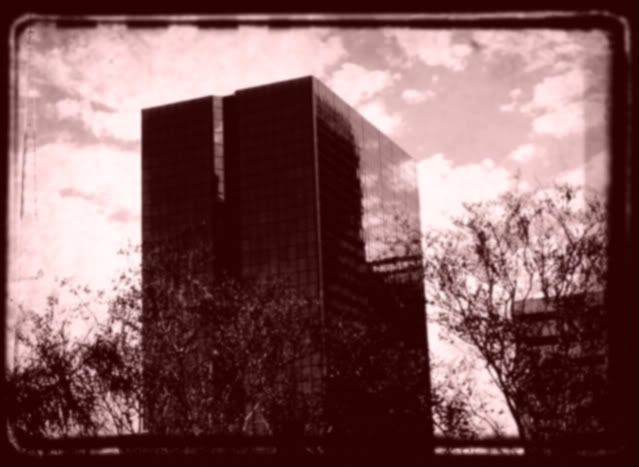 The next poem is by Irish poet Paul Durcan from his book Greetings to Our Friends in Brazil.

Durcan's main published collections, in addition to this book, include, A Snail in my Prime, Crazy About Women, and Cries of an Irish Caveman. He appeared on the 1990 Van Morrison album Enlightenment, performing the song, "In The Days Before Rock'n'Roll," which he also co-wrote.



Buswells Hotel, Molesworth Street

Colleen, will you do me a favor?
One last favor before I die?
Before there is peace in Ireland?
One last favor in 1993?
In the worst year of my life?
In the year when my hands began
To tremble for no reason?
When my tongue fell down into my tummy?
And my memory started to hang back
As if it were shy of the past
And massacres became two a penny
And my business partner who was my friend
Sold up our business behind my back
And my true love grew weary of me?
Will you do me one last favor?
One last favor which if you would
You would bring such a smile to my face.
Such mint, such sage of mirth,
That I would surge through parliament gates
With my head held high
And if the police asked me the number of my car
And I could not remember it I would not get flustered
But I would stumble in my own time
Slowly to the rear of the car, bend down,
Fumbling with my bifocals, stammer
To read the reg. no. off the rear number plate
Em Em 92 MH 2185?
You will? One last favor?
Meet me in Buswells Hotel in Molesworth Street!
For what? I don't know for what.
Only a hotel to go to in Molesworth Street
And for an hour to be a couple of Buswells.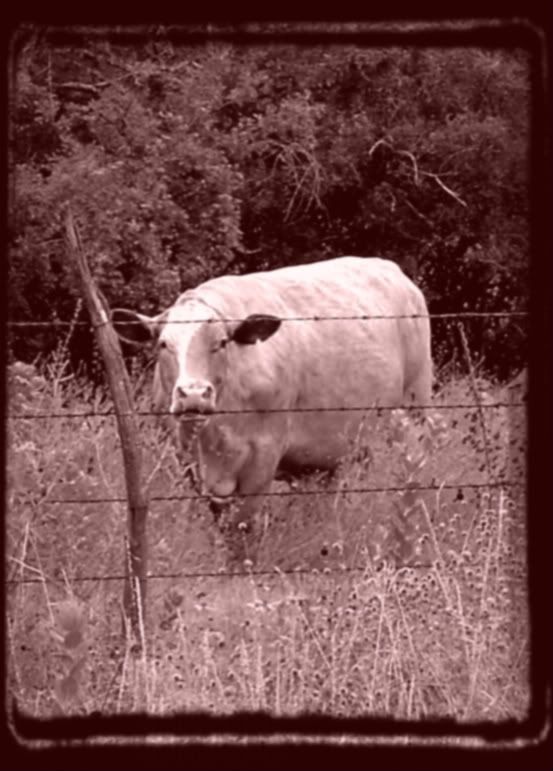 Think of this next time you're about to bite into a juicy burger.

I wrote this for a semi-convinced vegetarian I know.



the way is hard

the way is hard
so very
very
hard

but pork chops
are tasty
and prime rib
a savory dream
come
true

beer
battered
bayou catfish
float my
pirogue

and
with a golden fried
drumstick
as my scepter
i could
rule
the world

but
it's so hard
to eat
those you've come to
love

reason
enough
to shop at the super
market
and not at the farm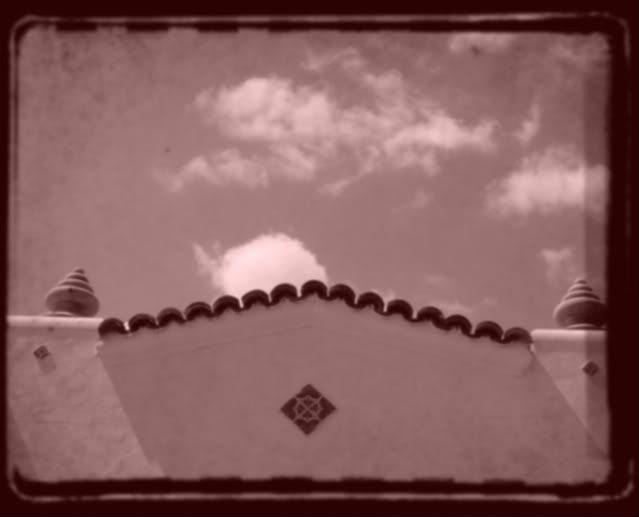 In past issues, I've taken my Jane Hirshfield from an earlier book of hers, Of Gravity & Angels. A couple of weeks ago I picked up a more recent book, The Lives of the Heart, from which I took these two poems.

Hirshfield was born in New York City in 1953. She received her Bachelors Degree from Princeton University in the school's first graduating class to include women. She later studied at the San Francisco Zen Center.

She has worked as a freelance writer and translator. She has also taught at the University of California, Berkeley, University of San Francisco, and as the Elliston Visiting Poet at the University of Cincinnati. She is currently on the faculty of the Bennington Master of Fine Arts Writing Seminars.

I took these two poems from a section in her book devoted to describing great paintings through her poem.

(If it seems to you you've just read all of the above before, it's because you have. I added these poems at the last minute when I did a word count and decided the issue was short, then didn't notice until it came time to proof the issue that I had already used Jane Hirshfield earlier in the issue. So, she's here twice this week, but it's from two different books so it's kinda almost like it isn't twice. Decide what you want, but my story from now on out is that I did it on purpose.)


Painting

There is a painting of it: an eighteenth-century miniature from the
Kanga School of India, of the Krishna and Radha. In other
paintings, they have sheltered together, stood under a canopy of
invisibility among cows and the village girls who tend them. His hand
has covered her breast. In other paintings, we have watched her prepare
for him, behind the screen of a bedcloth held up by her friends. She is
putting red dye on her nipples and the bottoms of her feet, while he
looks down from an upstairs window, smiling. His body is blue, his
flute's notes possess a god's effortless irresistibility. But here it is
different. Though her eyes and mouth turn toward him with undeniable
longing, she stops him with one raised hand. Inscribed on the page are
his words, "Hear me, hear what I ask," and hers - they are simple,
immediate - "I hear, my Lord." But still she is leaving, walking away.
Though her torso turns back, her feet are already rising a little out of
her slippers - the god, though not the viewer, can see the red dye as she
goes. Under the silk of a sari so fine it could pass through the hoop of
her earring, her nipples are standing.


Of Durable Kindness

Not the saint
transfixed
at the painting's center,
but the face
of the boy half blocked
by his mother's shoulder.

Not that huge gate
swung open,
but the pin of the hinge.

The intricate
carved stones placed inside
the chimneys.

The village of women
across the mountain,
fitting
embroidered orchards
into their husbands' shoes.

The boy is
watching the hawk
glimpsing the rabbit.
The rabbit is savoring
the half-nibbled flower.

Because the grass is wet
we know it is morning.
The mother holds
purple grapes in her hand,
in case her son
grows restless or hungry.

Later,
when it is over,
it will be hot,
but by then
the dark-nosed donkey
will be asleep.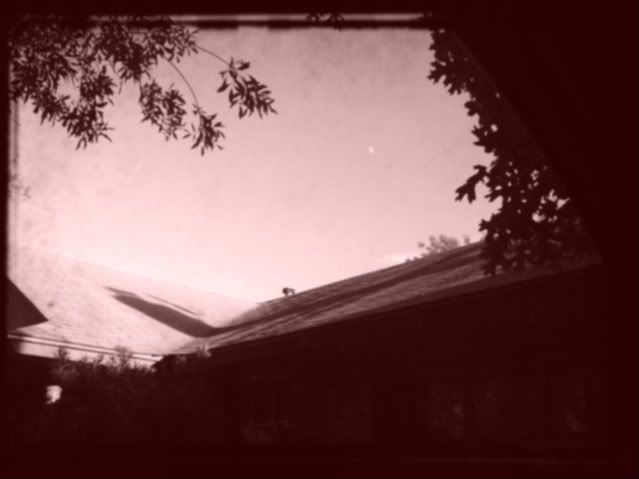 Here's a poem from fellow San Antonian, Ratava.

She says this next poem part of a "poem of the day" project she did over a period of a few weeks. She says she subscribed to an online dictionary and assigned herself the task of writing a poem with whatever word was featured. This was from the day of "Subterfuge."

Most of us set ourselves these little challenges. For me, the challenge is to write one poem every day. In my case, such challenges don't often produce poetic gems, but they do keep the machinery oiled so that if a really good idea comes I might still have the equipment to make the most of it.



Subterfuge

You can run but you can't hide
Not from yourself
Not forever
Sooner or later it will happen
You let your guard down
For just a moment
As you pass by that mirror
And you see the fleeting shadow of subterfuge
Following close behind
Like a psychotic stalker
Who escapes back into obscurity
Before being identified
But you know who it is
The stranger lurking
The one who hides her real motives
Even from you
The victim of your own subterfuge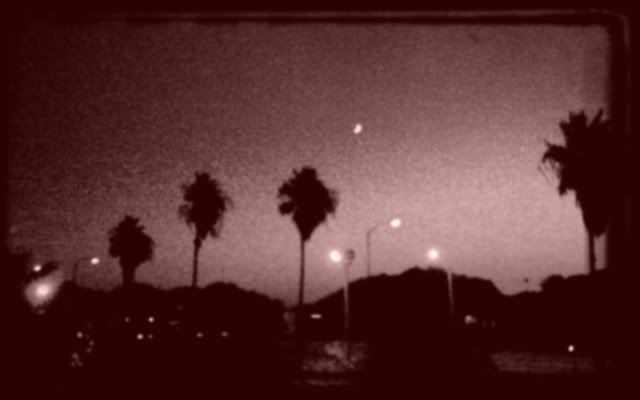 The next several poems are from The Selected Poems of David Meltzer a collection of the work of jazz guitarist, Cabalist scholar, and poet David Meltzer.

Meltzer, born in 1937 in Rochester, New York, the son of a cellist and a harpist, was described by Lawrence Ferlinghetti as "one of the greats of post-World-War-Two San Francisco poets and musicians."

He wrote his first poem (on the topic of the New York City subway system) at the age of 11. His parents separated and he accompanied his father to Los Angeles in 1954. In 1957, he moved to San Francisco and became one of the key poets of the Beat generation.

He is the author of more than 50 books of poetry and prose.



The Argument

It was a rough night.
Owls & a nightmare hawk
tried breaking through the bedroom window.
I hard their wings
slam against the glass,
the clack of their beaks.

- But what of it? she asks
out of sleep broken by my poking.
- What if the bedroom is filled with birds
real or imagined?
Go back to sleep.


The Argument 2

- Oh, you, she hollers,
with your books on the shelves,
Your poems in folders:
The words, the words
Like high-tide
fill up your room.

No wonder, no wonder,
I nod out before TV
Waiting for you
To come to me &
Sing me a song,
Satisfy my needs,
Give me a moment out of your time.
No wonder.


The Argument 3

Tough waitress bangs her hand on the hard wood
counter, says

No more of this shit,
I'm more than human,
I'm a woman!

Early morning workers watch her
over thick coffeecup rims &
let her work it out.

Flips the pancake to the ceiling.
Hope it sticks there forever
along with the bacon-fat stars.


Nature Poem

Absurd.
We talk of progress.

My hair falls out all over the place.
Into a bowl of mushrooms.
What a mess.
How much of it have I swallowed?
Yet I let my hair fall.
Ha.
See how man copes with nature.

My teeth shrink.
Rot into nerve-end threads.
The enamel turns upon itself.
I allow my teeth to disappear.

My face falls into place.
Wrinkles work into folds, crack
& sag over my bent jaw.
I allow my face.

My tongue dries like a prune.
Too much air.
I let my tongue evolve.

Soon I'll be an old man.
Many years ago I was a baby.

Absurd.
We talk of progress.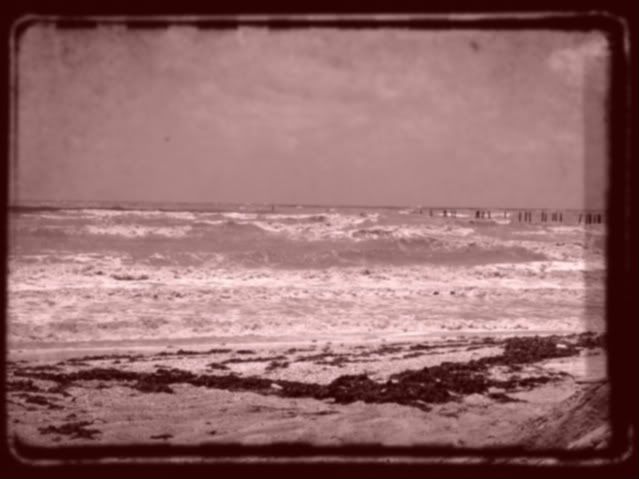 Here's a piece I wrote last week about pushing the envelope



compromise

ate
a pancake
for breakfast yesterday

and not with that watery
sugar
free
syrup either -
the real stuff, thick
and sweet

not supposed to do that
so
i only ate half

this afternoon
i'm going out to the I-10 expressway
and go 100 miles an hour

since i'm not supposed to do that
i'll only go 50

and tonight
i'm going to a wild
loud
honky-tonk
full of promiscuous
cigar-smoking
women
and drink a case of beer

but
since i'm not supposed to do that
i'll probably go to the library
and have a cup of free decaf
with Gladys, the 80-year-old
nightshift librarian

compromise

it's a way of life
when you reach a certain stage
of life

all well and good
but my oh my
how i miss
the days when i could have the whole
pancake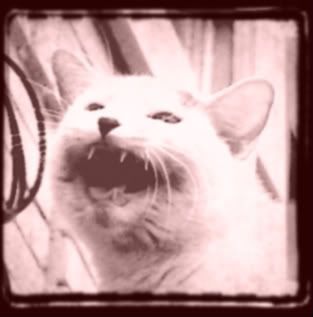 That's it for this Halloween. Hope I didn't scare you.

I'll admit to being a little scared myself. It's the seemingly infinite capacity of Republicans to lie, cheat and steal elections that scares me on this Halloween, four days before an election the good guys appear poised to win.

But, however that turns out, as usual, all the material presented in this blog remains the property of its creators. The blog itself was produced by an is the property of me...allen itz.