The Place Where I Live
Friday, September 05, 2008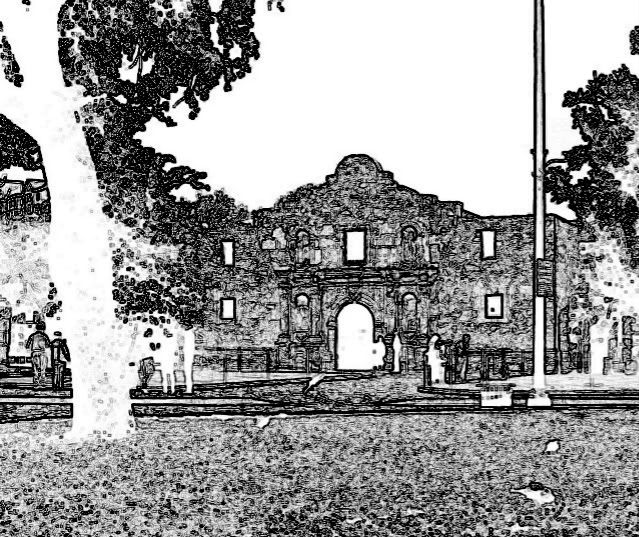 III.9.1





First, on a personal note -

I don't get much time to send stuff off as a submission for publication, so it's always nice when something I did get time to submt is published.

I submitted some material to a new web-zine, Octopus Beak Inc., several months ago. After some problems in getting up they did finally get on line last week, using one of my poems. The zine is at



www.octopusbeakinc.com



and is really nice looking with some good stuff. You can copy and paste the url or go to the link I'll set up before this goes to post.

Moving right to the good stuff, here's what's on tap this week:

From my library

Carol Ann Duffy
Carl Sandburg
Stephen Dobyns
Alice Walker
Jack Kerouac
Herman Melville
Ramon Lopez Velarde
Ai
Richard Wilbur
From friends of "Here and Now"

Alex Stolis
Jane Roken
Lois P. Jones
Alice Folkart

And a few things from me.

Oh, other good stuff I almost forgot. I sold a couple of my photos at the Starbucks where I had them hanging, That's a first - a cool thing for me, especially since the store didn't allow any hint that the photos were for sale.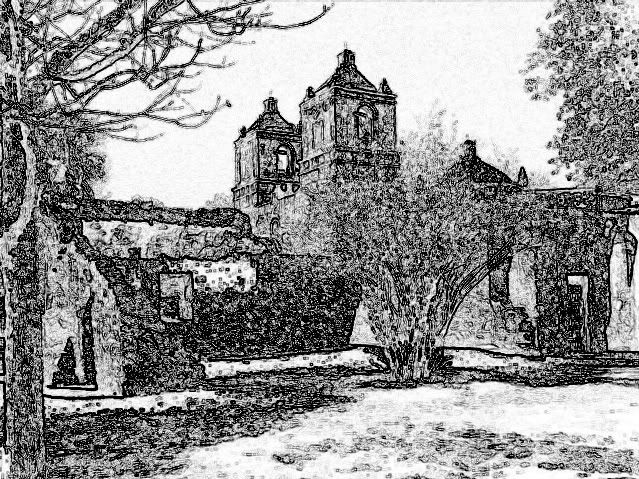 We will start this week with a poem by Carol Ann Duffy, from her book The World's Wife, published by Faber and Faber Inc. in 1999. The book looks at the "great men" of history and literature though the eyes of their spouse.

Duffy, a British poet, playwright and freelance writer, was born in Glasgow in 1955. At age sixteen, she embarked on a relationship with the thirty-nine year old poet Adrian Henri. The poem Little Red Cap from her book The World's Wife is commonly thought to be about their relationship.

She was a poetry critic for The Guardian from 1988 to 1989, and is the former editor of the poetry magazine Ambit. She is currently Professor of Contemporary Poetry and Creative Director of the Writing School at Manchester Metropolitan University and is on the judging panel for the Manchester Poetry Prize.

Duffy was almost appointed the British Poet Laureate in 1999, but lost out on the positio. It was reported that Tony Blair was worried about having a homosexual poet laureate because of how it might play in middle England.

She later claimed that she would not have accepted the laureateship anyway, saying that she had no interest in writing poetry for the type of people that would have been bothered by her appointment.



Pygmalion's Bride

Cold, I was, like snow,like ivory.
I thought He will not touch me,
but he did.

He kissed my stone-cool lips.
I lay still
as though I'd died.
He stayed.
He thumbed my marbled eyes.

He spoke -
blunt endearments, what he'd do and how.
His words were terrible.
My ears were sculpture,
stone-deaf shells.
I heard the sea.
I drowned him out.
I heard him shout.

He brought me presents, polished pebbles,
little bells.
I didn't blink,
was dumb.
He brought me pearls and necklaces and rings.
He called them girly things.
He ran his clammy hands along my limbs.
I didn't shrink,
played statue, shtum.

He let his fingers sink into my flesh,
he squeezed, he pressed.
I would not bruise.
He looked for marks,
for purple hearts,
for inky stars, for smudgy clues.
His nails were claws.
I showed no scratch, no scrape, no scar.
He propped me up on pillows,
jawed all night.
My heart was ice, was glass.
His voice was gravel, hoarse.
He talked white black.

So I changed tack,
grew warm, like candle wax,
kissed back,
was soft, was pliable,
began to moan,
got hot, got wild,
arched, coiled, writhed,
begged for his child,
and at the climax
screamed my head off -
all an act.

And haven't seen him since.
Simple as that.


Little Red-Cap

At childhood's end, the houses petered out
into playing fields, the factory, allotments
kept, like mistresses, by kneeling married men,
the silent railway line, the hermit's caravan,
till you came at last to the edge of the woods.
It was there that I first clapped eyes on the wolf.

He stood in a clearing, reading his verse out loud
in his wolfy drawl, a paperback in his hairy paw,
red wine staining his bearded jaw. What big ears
he had! What big eyes he had! What teeth!
In the interval, I made quite sure he spotted me,
sweet sixteen, never been, babe, waif, and bought me a drink,

my first. You might ask why. Here's why. Poetry.
The wolf, I knew,would lead me deep into the woods,
away from home, to a dark tangled thorny place
lit by the eyes of owls. I crawled in his wake,
my stockings ripped to shreds, scraps of red from my blazer
snagged on twig and branch, murder clues. I lost both shoes

but got there, wolf's lair, better beware. Lesson one that
night,
breath of the wolf in my ear, was the love poem.
I clung till dawn to his thrashing fur, for
what little girl doesn't dearly love a wolf?
Then slid from between his heavy matted paws
and went in search of a living bird - white dove
which flew straight, from my hands to his open mouth.
One bite, dead. How nice, breakfast in bed, he said,
licking his chops. As soon as he slept, I crept to the back
of the lair, where a whole wall was crimson, gold, aglow with
books.
Words, words were truly alive on the tongue, in the head,
warm beating, frantic, winged; music and blood.

But then I was young - and it took ten years
in the woods to tell that a mushroom
stoppers the mouth of a buried corpse, that birds
are the uttered thought of trees, that a graying wolf
howls the same old song at the moon, year in year out,
season after season, same rhyme, same reason. I took an axe

to a willow to see how it wept. I took an axe to a salmon
to see how it leapt. I took an axe to the wolf
as he slept, one chop, scrotum to throat, and saw
the glistening, virgin white of my grandmother's bones.
I filled his old belly with stones. I stitched him up.
Out of the forest I come with my flowers, singing, all alone.









I wrote this little piece after watching the four days of the Democratic convention. I didn't watch the Republican event, my appetite for lies, slander and low humor being limited.



four nights

the first night

the ramparts
laid

the cannon
primed

the togathering
begins

greetings

exchanges
of talismen,
totems,
and charms


the second night

the queen
descends her throne

lays blessing
on the tribe's
new champion

all are
swept into
the cause


the third night

hearts lifted

battle cry
sounded

shouts in
accents diverse
and insistent

setting aside
fears of the night,

of shadows
and dark forces
lurking


on the fourth night

the prince
appears
and raises his
lance
to the foe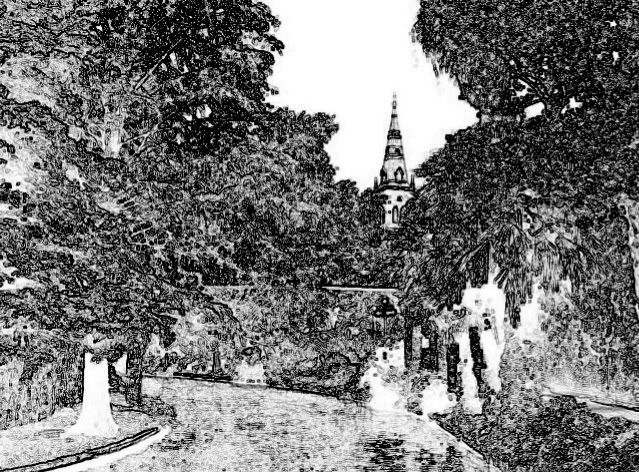 Next, I have two poems from that old radical Carl Sandburg. They're from the Selected Poems collection published in 1992 by Gramercy Books. These are war poems, written during the first world war.

I don't know if Sandburg is still taught; I suspect not. He is seen as outdated in his blunt, straight-talk radicalism, red hot in an age when cool counts above all.

But he is still one of my heroes.



Murmurings In A Field Hospital

[They picked him up in the grass where he had lain
two days in the rain with a piece of shrapnel in
his lungs.]

Come to me only with playthings now...
A picture of a singing woman with blue eyes
Standing at a fence of hollyhocks, poppies and sun
flowers...
Or an old man I remember sitting with children telling
stories
Of days that never happened anywhere in the world...

No more iron cold and real to handle,
Shaped for a drive straight ahead.
Bring me only beautiful useless things.
Only old home things touched at sunset in the quiet...
And at the window one day in summer
Yellow of the new crock of butter
Stood against the red of new climbing roses...
And the world was all playthings.


Buttons

I have been watching the war map slammed up for ad-
vertising in front of the newspaper office.
Buttons - red and yellow buttons - blue and black but-
tons - are shoved back and forth across the map.

A laughing young man, sunny with freckles,
Climbs a ladder, yells a joke to somebody in the crowd,
and then fixes a yellow button one inch west
and follows the yellow button with a black button one
inch west.

(Ten thousand men and boys twist on their bodies in a
red soak along a river edge,
Gasping of wounds, calling for water, some rattling death
in their throats.)
Who would guess what it cost to move two buttons one
inch on the war map here in front of the newspaper
office where the freckle-faced young man is laughing
to us?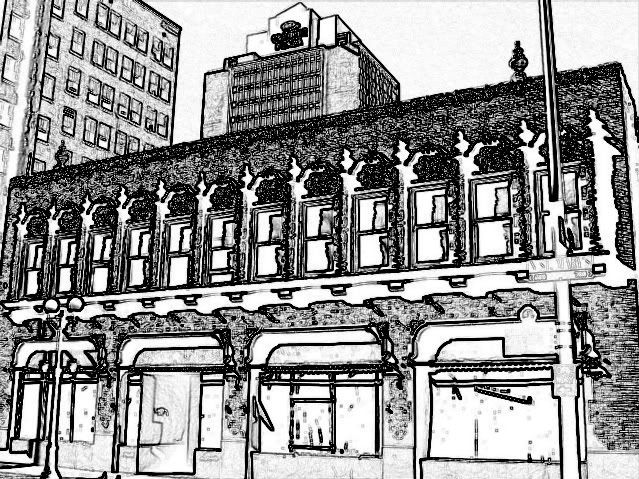 The next piece is by Alex Stolis, a friend of "Here and Now" of long standing. It is from a series Alex did on the Tarot deck.



Card VI

The Lovers have second thoughts

I've never seen a wounded bird
in flight but have heard the sound
of longing as it walks out the door.

there are no words to describe the moon
as it ripens on the horizon.

after you go I will dye my hair
again and again until its original color
is forgotten

every moment feels caged and quiet,
the sting of penance becomes dull.

magnolias remind me of our first time,
a dry summer and intentions that crumbled
to dust at sunset.

I could leave without a trace,
not even a whisper to mark my path.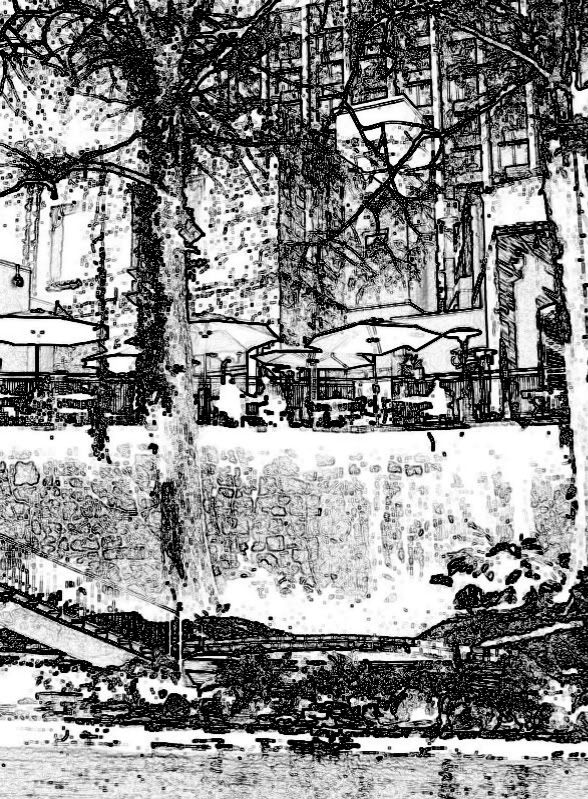 Stephen Dobyns was born in 1941 in New Jersey . He was educated at Shimer College, graduated from Wayne State University, and received an MFA from the University of Iowa in 1967.

He worked as a reporter for the Detroit News and has taught at various academic institutions, including Sarah Lawrence College, the Warren Wilson College MFA Program for Writers, the University of Iowa, Syracuse University, and Boston University.

My poem for this week is from his book Pallbearers Envying the One Who Rides published by Penguin Poets in 1999.



No Tangos Tonight

Heart meets Death in a fashionable singles bar
and they dance. Why so standoffish? asks Death.
Why must you squeeze me so tight? asks Heart.
They take a few turns about the floor. You keep
trying to lead, says Death. You step on my feet,
says Heart. The room is smoky and the music lout.
Heart and his new partner spin round and round.
Why not come home with me tonight? asks Death.
Sorry, says Heart, being polite, I'm here with friends.
Heart tries to keep a space between them. Too bony,
he thinks, to cold. Death pats Heart on the bottom.
Won't you ditch your pals for me? Heart is stubborn.
I swore I'd only leave with them. Across the room,
the faces of his friends blur in the smoke. It's funny
how I get the last dance, says Death. But the night's
still young, says Heart. He takes a peek at his watch
but it's hidden within the folds of Death's dark cape.
The song goes on and on. The band fades from sight.
With every turn Death weighs more as Heart labors
to lug him across waxy floor. Won't someone cut in?
In my house, whispers Death, the lights are kept dim,
the rugs are thick. We could have a ball. The rhythm
swells to a calypso beat. Heart no longer feels his feet.
He hardly hears what Death is murmuring in his ear,
something about not having to drive a delivery truck.
And why does Death keep calling him Morgan? I beg
your pardon, says Heart, but Morgan's not my name.
The band falls silent; the vapors begin to disappear.
Death raises Heart's chin with a boy finger. I wish
you had told me that before. I see by my dance card
that our turn comes later. Maybe a tango or milonga.
Thanks at least for a taste of pleasures yet to come.
Heart is left by himself on the floor. Soon the faces
of his friends emerge through the smoke. Some laugh,
some are deep in thought. Heart returns to his seat.
One friend buys a round of drinks, another tells a joke
about a car. Still in shock, Heart grasps that he nearly
threw them over for a stranger. He starts to remark:
How capricious are the bonds that link us to our fate.
But then a dance begins, a tango. Heart will sit it out.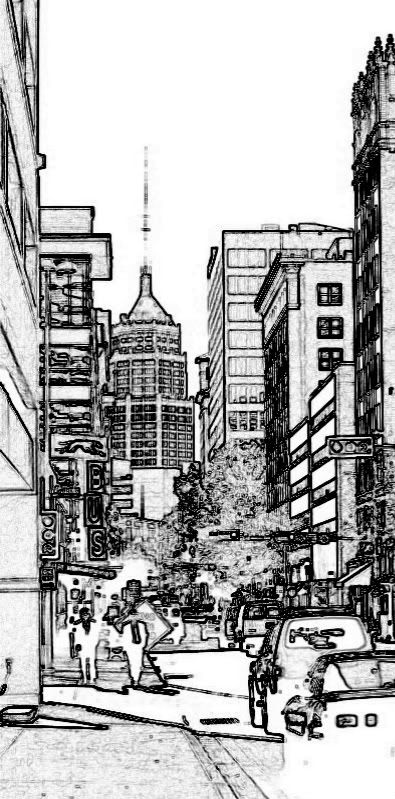 This is a poem I wrote last week. It was the end of a very long and hard day and I was dead tired and trying to get to sleep early. The piece started to unreel in my head and I had to get up and finish it before sleep would come.



and this is why


when i woke up
at 5:55 this morning,
i...

wait,
this story requires
a little bit of
set up

important
it is
first
to know
that i am a head-west
feet-east
sleeper, that is, i sleep
better if my head
is oriented to the west
and my feet are oriented
to the east

that explains
why i was sleeping at
the foot of my bed

important
also
it is to know
that, at a hair
over six feet tall
i used to be tall, though
no longer, because
people younger than me
got fed better than me
so they got taller
than me,
(my brother, for example
is six three and his son is
six five - all fed better
than me
and i try not to resent it)

anyway,
i sleep on an old bed, the bed
my father was born on
it's probably 110-120 years old,
an important fact
since it was built back when
i was still tall or would have been
had i been around
in 1880 or 1890

that explains why
i sleep on a pillow half
hung over the end
of the bed

finally
also important
it is to know that my cat
often sleeps with me,
actually more on top of me
than with me

and that explains why,
when i woke up at 5:55 this morning
with a cat hat, the cat, that is,
sleeping on the top half
of the pillow
on top of my head which she had pushed
to the bottom half of the pillow,
i was not surprised

but i was a bit surprised,
though not as much as the cat,
when i lifted my head
from the bottom half of the pillow
causing the cat on the top half of the pillow
and the pillow itself
to fall off the bed
and drop to the floor

and that's what happened
at 5:55 this morning
and it's also the reason
my cat
has ignored me all day

not a big story, perhaps,
but a funny start to what has been
a very tough day otherwise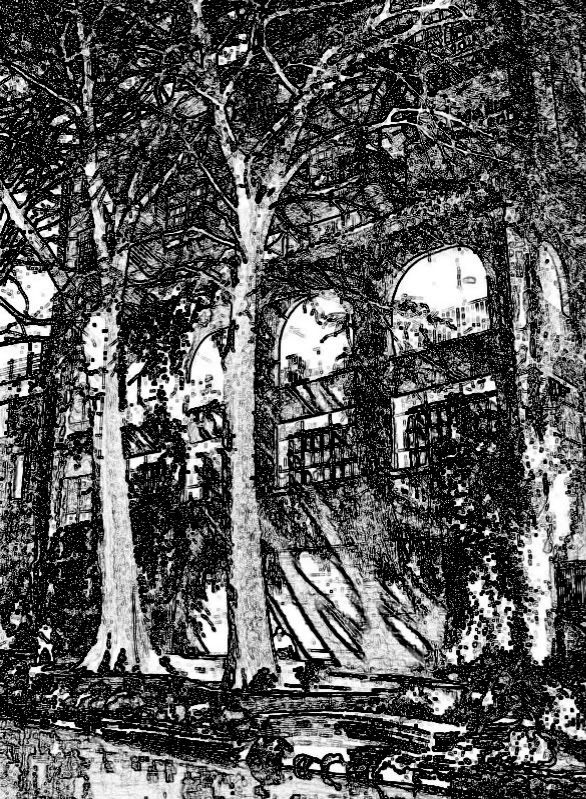 I have a poem now by Alice Walker from her book Once: Poems by Alice Walker, published in 1968 by Harvest/HBJ. This was her first published poetry collection.

Walker was born in 1944 in Eatonton, Georgia, the eighth child of sharecroppers.

After high school, Walker went to Spelman College in Atlanta on full scholarship in 1961 and later transferred up north to Sarah Lawrence College near New York City, graduating in 1965. Continuing the activism that she participated in during her college years, Walker returned to the South where she became involved with voter registration drives, campaigns for welfare rights, and children's programs in Mississippi.

Walker's first book of poetry was written while she was still a senior at Sarah Lawrence. She took a brief sabbatical from writing when she was in Mississippi working in the civil rights movement, then resumed her writing career when she joined Ms. magazine as an editor before moving to northern California in the late 1970s.

In addition to her collected short stories and poetry, Walker's first novel, The Third Life of Grange Copeland, was published in 1970. In 1976, Walker's second novel, Meridian, was published. The novel dealt with activist workers in the South during the civil rights movement, and closely paralleled some of Walker's own experiences.

In 1982, Walker published The Color Purple, her best known work. She has written several other novels since and has published a number of collections of short stories, poetry, and other work.



Hymn

I well remember
A time when
"Amazing Grace" was
All the rage
In the South.
"Happy" black mothers arguing
Agreement with
Illiterate sweating preachers
Hemming and hawing blessedness
Meekness
Inheritance of earth, e.g.
Mississippi cotton fields?

And in the North
Roy Hamilton singing
"What is America to me?"
Such a good question
From a nice slum
in North Philly.

My God! the songs and
the people and the lives
Started here -
Weaned on "happy" tears
black fingers clutching black teats
On black Baptist benches -
Some mother's troubles that everybody's
Seen
And nobody wants to see.

I can remember the rocking of
The church
And embarrassment
At my mother's shouts
Like it was all - "her happiness" -
Going to kill her.
My father's snores
Punctuating eulogies
His loud singing
Into fluffy grey caskets
A sleepy tear
In his eye.

Amazing Grace
How sweet the sound
That saved a wretch
Like me
I once was lost
But now I'm found
Was blind
But now
I see.

Mahalia Jackson,Clara Ward,Fats Waller,
Ray Charles
Sitting here embarrassed with me
Watching the birth
Hearing the cries
Bearing witness
To the Child,
Music.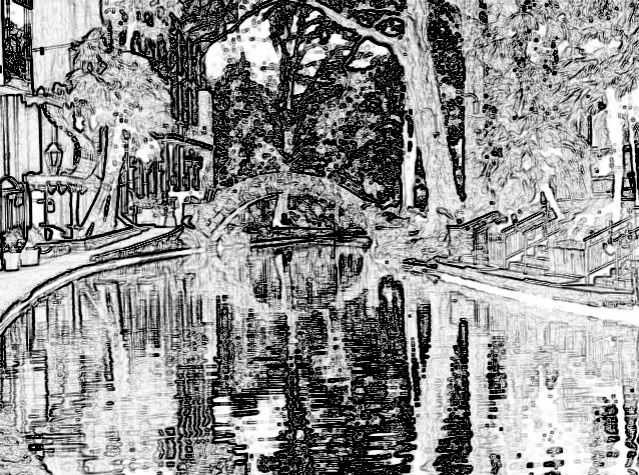 Here's a nice summery poem by our friend Jane Roken that I want to use before summer slips away.

Jane is Norwegian, living in Denmark, on the interface between the hedgerows and the barley fields. She has been writing poetry, on and off, since she was five, starting under the combined inspiration of the Salvation Army and Calypso music. Now sixty, she has been working in many different trades, but says she has not yet decided what she wants to be when she grows up.



Wild Strawberries

Wild strawberries...
pick them on a sunny hillside
among harebells, clover
and sweet-scented grasses -
the forest on your right,
its canopy jingling with bird calls
and dragonflies jewel the air -
the pasture on your left
where dark-eyed cows graze,
fueled by content, courted
by glittering flies.

Wild strawberries...
pick them in the fragrant field,
thread them like beads
on a stalk of grass,
remember, timothy is best.

Wild strawberries...
pick them while the sun
nuzzles the nape of your neck.

Wild strawberries...
they're yours, too.
Come.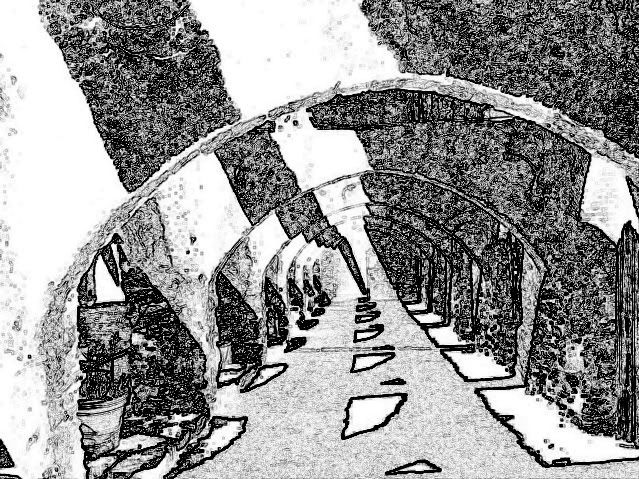 My next poems are by Jack Kerouac, from his book Mexico City Blues (242 Choruses), a Grove Press reprint from the book originally published in 1959.

I can't think of anything to say about Kerouac that anyone reading these poem isn't likely to already know.



57th Chorus

Green goof balls,
Blue Heavens.
Sodium amythol,
Sleeping compound.

Thirty of em
To commit suicide -
Lethal dose is 30 to 50
Times the therapeutic dose,
The therapeutic dose is une -
Take to thirty to be safe -
or else praps forty be better -
If you take too many
You throw em up -
You gotta let alone
Your stomach, if you
threw it right down
you would throw it up
then, in lethal powder
form
Better to eat the capsules
Swallow about six at a time,
Take em with cold water,
Till you get about 35 in ya
And then lay down on your back


58th Chorus

All about goofballs,
all about morphine,
so I read all about it,
that's what it said,
"Lethal dose is 30 times
the Therapeutic dose"

Very painful death, morphine
or heroin; never
Try to kill yourself with
heroin or morphine:
It's a very painful death.

Doctor gave me a mainline shot
O H grain - Jesus I
thought the whole building
was falling on me -
went on my knees, awake,
lines come under my eye
I looked like a madman
In 15 minutes I begin
to straighten up a little bit
Says, "Jesus Bill I thought
you was dead
A goner, the way you
looked
When you're standin there"


59th Chorus

Then I always managed to get
my weekly check on Monday,
Pay my rent, get my laundry
out, always have enough
Junk to last a coupla days

Have to buy a couple needles
tomorrow, feels like
Shovin a nail in me

Just like shovin a nail in me
Goddamn - (cough) -

For the first time in my life
I pinched the skin
and pushed the needle in
And the skin pinched together
And the needle stuck right out
And I shot in and out,
Goofed half my whole shot
On the floor -
Took another one -
Nothing a junkey likes better
Than sittin quietly with a new shot
And knows tomorrow's plenty more









It's fair to say that for the past couple of years, my writing has been mostly about recapturing memory, something I'm not all that happy about, because it's hard for me to see how anyone else could be interested.

But then, I'm not into second-guessing myself. This is what I'm doing now, and, for better or worse, its keeping me entertained, so I guess I'll keep doing it until I do something else.

I just hope I'm bringing a couple of you along with me.



rejoining our story in progress

27 years old
in 1971,
i finally graduated
from college
9 years from when
i started

after
using my last
GI Bill check
to pay off
the friendly grocer
who had been holding
my hot checks,
i enjoyed
total assets of
one Bachelor of Arts degree
(Sociology & English),
a tank
of cheap gas,
and 35 cents,
36 if you count
the lucky penny
i found in the parking lot
while walking back
to my car

i went
where one goes
with 36 cents,
a tank of cheap gas,
and a Bachelors Degree
of limited
immediate
applicability
to any employment likely
to greatly increase
my fortune -

i went home
to the only place
i knew
where i was likely
to eat free
for at least a couple
of weeks

it turned out
i had misunderstood
the benevolence
of my father
and within three days
of arriving to the
welcoming arms
of family
i had a temporary job
delivering frozen chickens
for a company
owned by the parents
of an old girlfriend
i wanted
very much never
to see again

and within
two days of
that job's ending
i was back
to driving a taxi,
2 am to 2 pm
7 days a week
for a 33% commission
which, more than once,
amounted to
$3 in earnings
for a 12-hour day

i had a few more
jobs like that,
offering little pay
but a lot of material
for a couple of good poems,
until, eventually,
rescued from literary
exploration
i found
a temporary job
lasting 30 years
and 10,000 neckties

......

this personal history
came to mind
two weeks ago
when i attended a
college graduation
featuring graduates
who will probably, by
the time i finish this poem,
be employed and earning
3 times what i made
in the best of those 30 years

so it was
and so it is
for this late-blooming
pre-boomer
born to early or born to late
it doesn't seem to make a big
difference
when comes closer the judgment
at the end









Now, for something more than a little different, a poem by Herman Melville from Good Poems for Hard Times collected by Garrison Keillor.

A couple of weeks ago I used a couple of poems from Poets Against the War, both website and book. This Melville piece would have made the book, no doubt.



The College Colonel

He rides at their head;
A crutch by his saddle just slants in view.
One slung arm is in splints you see,
Yet he guides his strong steed - how coldly, too.

He brings his regiment home -
Not as they filed two years before,
But a remnant half-tattered, and battered, and worn
Like castaway sailors, who - stunned
By the surf's loud roar,
Their mates dragged back and seen no more
Again and again breast the surge
And at last crawl, spent, to shore.

A still rigidity and pale -
An Indian aloofness lines his brow;
He has lived a thousand years
compressed in battle's pains and prayers,
Marches and watches slow.

There are welcoming shouts, and flags;
Old men off hat to the Boy
Wreaths from gay balconies fall at his feet,
But to him - there comes alloy.
It is not that a leg is lost,
It is not that an arm is maimed,
It is not that the fever has racked -
Self he has long disclaimed.

But all through the Seven Days' Fight,
And deep in the Wilderness grim,
And in the field-hospital tent,
And Petersburg crater, and dim
Lean brooding in Libby, there came -
Ah heaven - what truth to him.









Now, here's a poem by Lois P. Jones, a friend of "Here and Now."

Lois has been published in The California Quarterly, Kyoto Journal, Prism Review and others as well as anthologies, ezines and internationally in Argentina and Japan. She co-edited A Chaos of Angels (Word Walker Press, 2007) with Alice Pero as well as completed work on a documentary of Argentina's wine industry. She is the recipient of IBPC's first prize honor for February 2008. You can find her as co-host at Monday's monthly poetry reading in Pacific Palisades, California and hear her as a frequent guest host on 90.7 KPFK's Poet's Cafe. She is the Associate Poetry Editor of Kyoto Journal.

This week she presents us with a found poem based on the PBS documentary, The Lobotomist. In presenting this to us, she explains that Lobotomy, in a modified form, is still done in rare cases at hospitals around the world, and that Thorazine, one of the first drugs administered after the use of lobotomy tapered off was touted as the first "chemical lobotomy" and the precursor to today's psychotropics.



An Absence of Suffering

I. Patient is Evaluated - October 26, 1960

Twelve-year-old Howard Dully is evasive and objects to going to bed.
He does a good deal of daydreaming.
He turns the room lights on when there's sunlight outside.
He hates to wash and puts on a sweater on the hottest days.
He goes without an undershirt on chilly ones.
I would not wish Howard on anybody.
Mrs. Dully said it was up to her husband.
I would have to talk to him and make it stick.

II. The Patient

After mother died, step-mother said I was unruly, defiant.

The doctor said that I was getting tests.

And I was not to now what they were doing.

I didn't know until three weeks afterward.

I don't remember that time after I woke up.

What had I had done to deserve this?
Something was taken from me.

I wasted my whole life on this, my whole life

III. The Doctor

You won't feel this.
One tap of my unsterilized ice picks.
One tap under the violet petals of your lids.
Here the skull is thin enough to transmit light.
It can be perforated easily with a sharp instrument.
The instrument upon removal appears clear and shiny.
Mental illness is a defect somewhere in the brain.
I will be the one to find it.









Ramon Lopez Velarde left few poems behind at his death in 1921, but during his life his work had been recognized to the point where he was considered Mexico's "national poet." Born in Jerez, Zacatecas in 1888, Velarde retained his love of rural Mexico, wrote frequently of that life and became known as the "poet of the provinces."

My poem for today is from Song of the Heart, Selected Verse, a collection of his work published by The University of Texas Press in 1995. It is a bilingual book, in Spanish with English translations by Margaret Sayers Peden.



Wet Earth

Wet earth,liquid afternoons
when rain whispers
and girls grow limp beneath
the drumming of raindrops on the roof...

Wet earth, redolent afternoons
when misanthropic desires rise through lewd
solitudes of air and, there, are wed
with Noah's farthest dove
as persistent lightning
crashes through murky clouds...

Wet afternoons in peasants' clothes
when I recognize that I am made of clay,
because in its summer weeping,
beneath the auspices of the half-light,
the soul turns to liquid upon the nails
of its cross...

Afternoons when the telephone rings
for those artful, languid naiads
who step from their bath to love,
to spread the conceit of their hair across the bed
and babble - with perfidy, and gain -
moist and yearning monosyllables
that echo rain upon the windowpanes...

Afternoons like a submersed chamber
with its bed and basin;
afternoons when a young girl ages
before the flameless brazier of her hearth,
awaiting a suitor who will bring a glowing coal...
afternoons when the angels
descend to plow straight furrows
in edifying fallow fields...
afternoons of prayer and Easter candles...
afternoons when cloudbursts
induce me to kindle each and any
shivering girl with the opportune ember...
afternoons when, all volition
oxidized, I feel I am
a camphor-scented acolyte:
one part swordfish
and one part Sr. Isidore laborer...









I wrote this the other night after a near-encounter at one of my coffee shops.



a tough decision

the woman
at the table next to me
looks just like
Sandra Bullock

i
looooove
Sandra Bullock

Maybe
i should just ask her,
"are you Sandra Bullock?"

maybe she is;
maybe she isn't

what's the harm
in asking?

if she isn't
well,
i'd be embarrassed
but that's not
such a big deal

the kind of life
i've led,
a double left-footed
hick from the sticks

i've been
embarrassed
many times

like the time
i was about 6 years old
and i followed

my cousin,
both of us just out of the bath naked,
down the hall in his house

into a room full
of people
i didn't know

or the time
when i was about 15

and 2 girls i liked
were yelling at me

from about half
a block away

but i couldn't
understand them
and yelled back,
"What?"

and they yelled
again
and i yelled "What?"
again

and that happened
about five times
before i realized
they were talking to someone
in an alcove closer to them

that i couldn't see

not me

and despite the fact that i remember
these incidents
and a thousand other little
embarrassments

even though they happened
112 years ago
doesn't mean I've been scarred
by them

not permanently
anyway

so
what's the big deal

i ask her if she's Sandra Bullock
and she says no
and i'm embarrassed
and that's the end of it

another in a long list of embarrassments
that haven't scarred me,

not permanently
anyway

but what if i ask her
and it turns out
she is Sandra Bullock

i ask her
"are you Sandra Bullock"
and she says, yes,

and calls that tough-looking guy
she married
over
and tells him to kick my ass
for stalking her

- you know who i'm talking about,
the one with long hair and a beard
and tattoos
all over his body
and a mean look in his eye -

so i look ahead
and see only two possible outcomes
to my simple query
as to the woman's identity

embarrassment
or an ass-kicking

a tough decision
averted
when i notice that
the woman who looks exactly
like Sandra Bullock
has already finished her
White Chocolate Raspberry Mocha Kiss
and left the
building









Florence Anthony, born in 1947 in Albany, Texas, legally changed her name to Ai, which means "love" in Japanese.

Describing herself as Japanese, Choctaw-Chickasaw, Black, Irish, Southern Cheyenne, and Comanche, Ai grew up in Tucson, Las Vegas and San Francisco. She majored in Japanese at the University of Arizona and immersed herself in Buddhism.

Ai holds an M.F.A. from the University of California at Irvine and currently teaches at Oklahoma State University at Stillwater.

She is the author of Dread (2003), Vice (1999), which won the National Book Award for Poetry, Greed (1993), Fate (1991), Sin (1986), which won an American Book Award from the Before Columbus Foundation Killing Floor (1979), which was the 1978 Lamont Poetry Award of the Academy of American Poets, and Cruelty (1973).

She has received awards from the Guggenheim Foundation, the National Endowment for the Arts, and various universities, and has been a frequent reader-performer of her work.

This poem is from her 1999 book, Vice.



The Priest's Confession

1
I didn't say mass this morning.
I stood in the bell tower
and watched Rosamund, the orphan,
chase butterflies, her laughter
rising, slamming into me,
while the almond scent of her body
wrapped around my neck like a noose.
Let me go, I told her once,
you'll have to let me go,
but she held on.
She was twelve.
She annoyed me,
lying in her little bed -
Tell me a story, Father,
Father, I can't sleep. I miss my mother.
Can I sleep with you?
I carried her into my room -
the crucifix, the bare white walls.
While she slept,
she threw the covers back.
Her cotton grown was wedged above her thighs.
I nearly touched her.
I prayed for deliverance, but none came.
Later, I broke my rosary.
The huge, black wooden beads
clattered to the floor
like ovoid marbles,
and I in my black robe,
a bead on God's own broken rosary,
also rolled there on the floor
in a kind of ecstasy.
I remembered how when I was six
Lizabeta, the witch, blessed me,
rocking in her ladder back chair,
while I drank pig's blood
and ate it smeared across a slice of bread.
She said, Eat, Emilio, eat.
Hell is only as far as your next breath
and heaven unimaginably distant.
Gate after gate stands between you and God,
so why not meet the devil instead?
He at least has time for people.
When she died, the villagers
burned her house.

I lay my hand on the bell.
Sometimes when I ring this,
I feel I'll fragment,
then reassemble
and I'll be some other thing -
a club to beat,
a stick to heave at something:
between the act and the actor
there can be no separateness.
That is Gnostic. Heresy.

Lord, I crave things,
Rosamund's bird's nest of hair
barely covered by her drawers.
I want to know that you love me,
that the screams of men,
as loud as any trumpet,
have brought down the gates of stone
between us.

2
The next four years,
Rosamund's breasts grew
and grew in secret
like two evil thoughts.
I made her confess to me
and one night, she swooned,
she fell against me
and I laid her down.
I bent her legs this way and that.
I pressed my face between them
to smell "Our Lady's Rose"
and finally, I wanted to eat them.
I bit down, her hair was like thorns,
my mouth bled, but I didn't stop.
She was so quiet,
then suddenly she cried out
and sat up;
her face, a hazy flame,
moved closer and closer to mine,
until our lips touched.
I called her woman then
because I knew what it meant.
But I call you god, the Father,
and you're a stranger to me.

3
I pull the thick rope
from the rafter
and roll it up.
I thought I'd use this today,
that I'd kick off the needlepoint footstool
and swing our over the churchyard
as if it were the blue and weary Earth,
that as I flew out into space,
I'd lose my skin, my bones
to the sound of one bell
ringing in the empty sky.
Your voice, Lord.
Instead I hear Rosamund's laughter,
sometimes her screams,
and behind them, my name,
calling from the roots of trees,
flowers, plants,
from the navel of Lucifer
from which all that is living
grows and ascends toward you,
a journey not home,
not back to the source of things,
but away from it,
toward a harsh, purifying light
that keeps nothing whole -
while my sweet, dark Kyries
became the wine of water
and I drank you.
I married you,
not with my imperfect body,
but with my perfect soul.
Yet, I know I'd have climbed
and climbed through the seven heavens
and found each empty.

I lean from the bell tower.
It's twilight;
smoke is beginning to gray the sky.
Rosamund has gone inside
to wait for me.
She's loosened her hair
and unbuttoned her blouse
the way I like,
set table
and prayed,
as I do -
one more night.
Lamb stew, salty butter.
I'm the hard, black bread on the water.
Lord, come walk with me.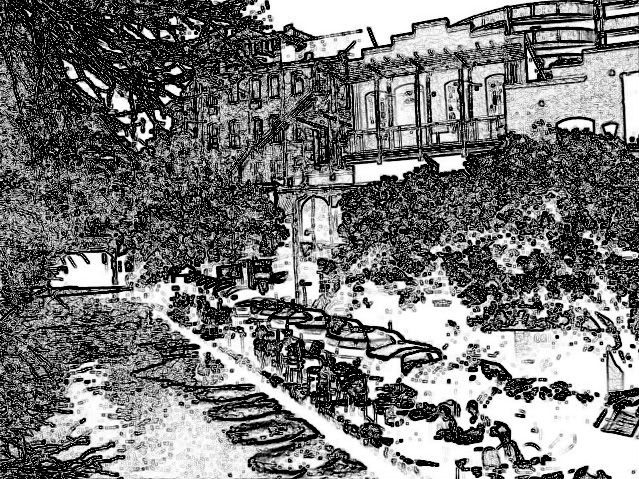 Here's a poem from our very good friend from Hawaii Alice Folkart.

Known in Hawaii for her blossoming hula talent, she is equally well known by readers of "Here and Now" as a terrific poet. There's something special about this poem, in addition to being especially good, but I'll let you figure it out. I'll admit that I was so into the poem as I read it that I didn't notice it until someone pointed it out to me. That's good!



Xanadu is all yours

Anagrams
bother me,
confuse the issue,
distract everyone.

Find the answer, and
give your opinion.
Haven't you learned anything?

In case you hadn't noticed,
joggers run the world.
Kite flyers can see all, fields and felons.

Leaping lizards keep in shape.

Must you just stare at me like that?
No one can do anything for you.
Open your eyes instead of your mouth.
Put on your costume and mask, and
quit quarreling with every other guy.

Remember that day when we ran away?

Stand by your guns.
Take your medicine and lump it.
Undulate in some kind of dance.

Victory can be yours, if you have enough quarters.

When you're ready...
Xanadu is waiting.
Yes, it's all yours.
Zoom in and take a closer look.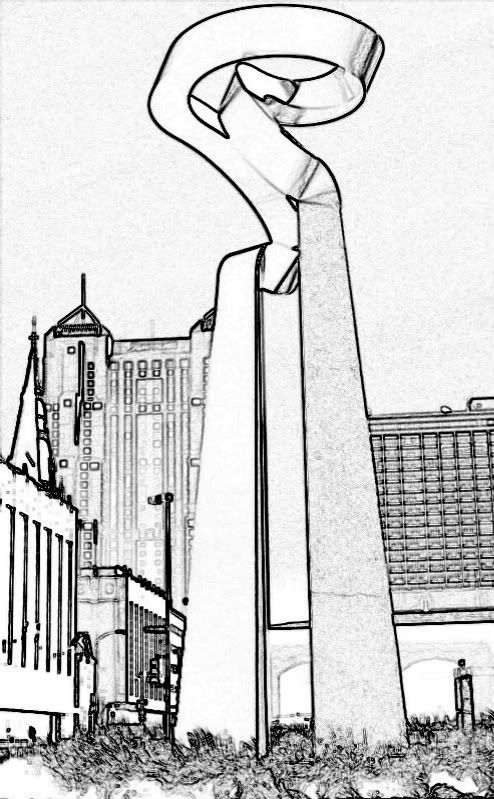 Born in New York City in 1921, Richard Wilbur was the second named Poet Laureate of the United States (after Robert Penn Warren) and two-time winner of the Pulitzer Prize. He graduated from Amherst College in 1942 and then served in the United States Army from 1943 until 1945 during World War II. After the Army and graduate school at Harvard University, Wilbur taught at Wesleyan University for two decades and at Smith College for another decade.

The next poem is from Wilbur's book Richard Wilbur, Collected Poems 1943-2004, published Harcourt in 2004.



A Grasshopper

But for a brief
Moment, a poised minute,
He paused on the chicory-leaf;
Yet within it

The sprung perch
Had time to absorb the shock,
Narrow its pitch and lurch,
Cease to rock.

A quiet spread
Over the neighbor ground;
No flower swayed its head
For yards around;

The wind shrank
Away with a swallowed hiss;
Caught in a widening blank
Parenthesis,

Cry upon cry
Faltered and faded out;
Everything seemed to die.
Oh, without doubt

Peace like plague
Had gone to the world's verge,
But that an aimless, vague
Grasshopper-urge

Leapt him aloft,
giving the leaf a kick,
Starting the grasses' soft
Chase and tick,

So that the sleeping
Crickets resumed their chimes,
And all things wakened, keeping
Their several times.

In gay release
The whole field did what it did,
Peaceful now that its peace
Lay busily hid.









To finish off the week, here's a little character thing I did several weeks ago. I don't think I've used it here since I wrote it.



rainbow shoes

red shoes
one day
blue
shoes
the next
green shoes
yellow
orange
and purple
shoes
too

the bonny-eyed
girl
with rainbow shoes
always
wears a
golden
smile

invites
you
with a sparkle
of a laugh
to join in
the bright
happy
day
no matter what
the hue
of your shoe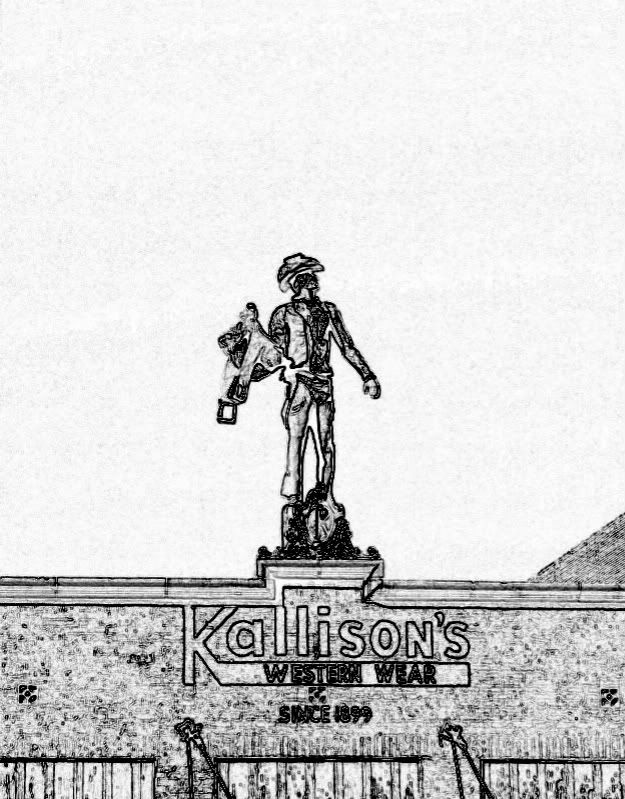 That's it for this week. Time to saddle up and move on. Until next week, remember, all the material presented on this blog remains the property of its creators. The blog itself was produced by and is the property of me...allen itz.