Where Parallels Meet
Friday, September 26, 2008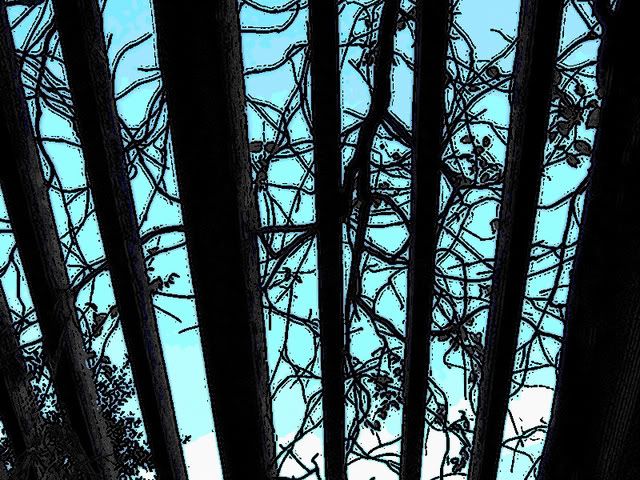 III.9.4




Up this week -

From my library

Coleman Barks
Peter Reading
Arlitia Jones
Kabir
Victor Hernandez Cruz
Joan Salvat-Papasseit
James Hoggard
Nikki Giovanni
Arthur Sze
Frank Yerby
Duane Niatum

From friends of "Here and Now"

Teresa White
Michael Sottak
Jim Fowler
Walter Durk
Jerry Damm
Cliff Keller

and me.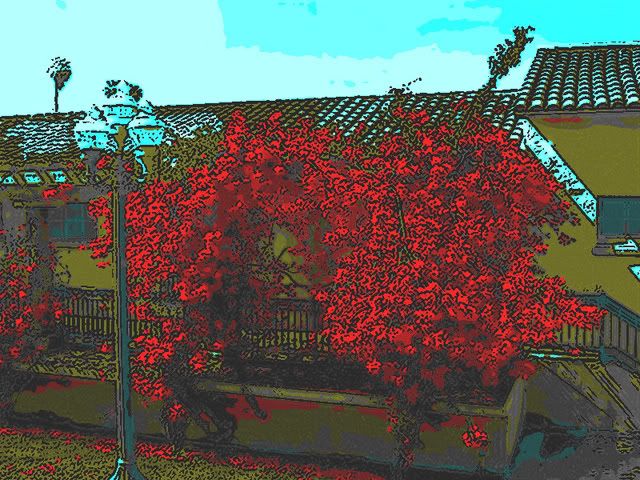 My first poems this week are by Coleman Barks, from his book Gourd Seed published by Maypop Books of Athens, Georgia in 1993.

Barks was born in 1937 in Chattanooga, Tennessee. He attended the University of North Carolina and the University of California, Berkeley.

He taught literature at the University of Georgia for three decades and currently lives in Athens, Georgia, where he translates Rumi and composes poetry of his own.



Ornamental Decisions

Where to sit in the sun
is the only true question,
when not going in to teach,
along with how not to feel paranoid
they'll find out and fire me.

Under pear-trees full-white nearly hiding
the red and blue university
postal kiosk, I choose
this bench and this new-heat
on my face, instead of talking
the history of my fear
thus far. Petal-sky overall.

I know who planted these, my friend
in the Law School, Milner's
wife, June. June and Mr. Forsyth's
forsythia, they bolster my floral resolve
to write letters in the sun and become
a man resembling an Asian flower opening
with a curved knife in the center.


Or

We sit here trying to tell or sing
each other something truthful or tinged
with beauty or joy or some other empty,
full word that hasn't been ruined
by being overstamped, the die

blurred, before some fading thirst
we have or have had poisons us through
the water, or the very ground pulling through
good corn on the cob chomped on the back
stoop with sips of red wine, settles

enough bad micro-sediment somewhere,
the brain or the marrow, to make us
not any longer care, or recognize,
what in words or otherwise is
beautiful and/or true.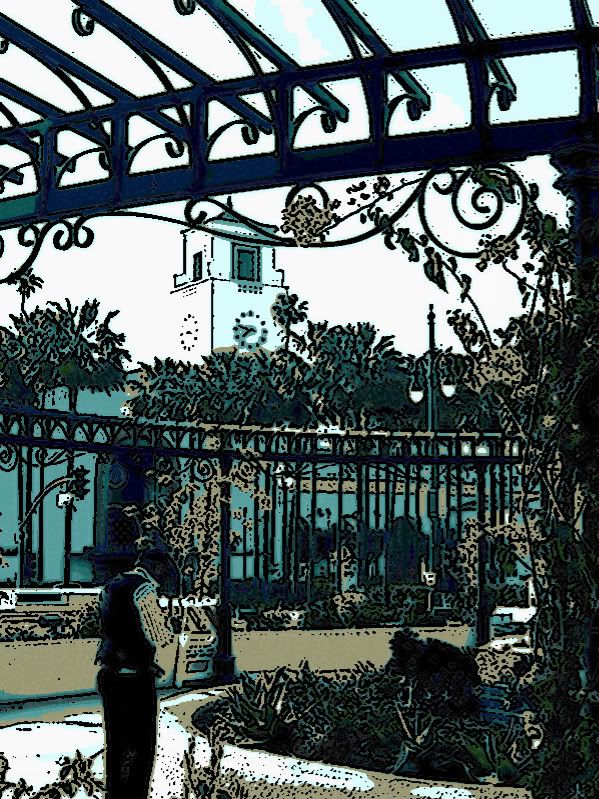 Here's a piece I did last week, part of my continuing poem-a-day regimen.



even in the fresh orange light of a rising sun

the north breeze
on this first-cold-front-
of-the-year-
morning
chills
me
as
i step out on the patio
to lay out rations
for the dogs

daylight
is about to edge
around
the corner of night
and across the creek
i see the traffic on
Callaghan,
the morning commuters
slowing for the dip
then speeding
up again
toward the traffic light
at the top of the hill

each of the dogs
gets her morning treat,
Peanut
grabbing hers from my hand
and rushing off to a corner
to eat before i take it back
while Reba
takes hers, drops it in the patio
until i play the game of taking it away
from her,
i'm gonna get it, i'm gonna get it,
i threaten as she pushes it
back and forth with her paws
taking it with her teeth
and throwing it
into the air,
finally lying down,
after i tell her i give up,
to take the biscuit between her front paws
and eat it,
top down

the game lasts
long enough for the sun
to turn the corner
and bring to light the town houses
on the opposite
hillside,
meaning it's time for me
to go back inside
and put on some clothes

this is not the kind of neighborhood
where views of naked neighbors
are welcome,
even in the fresh orange light
of a rising sun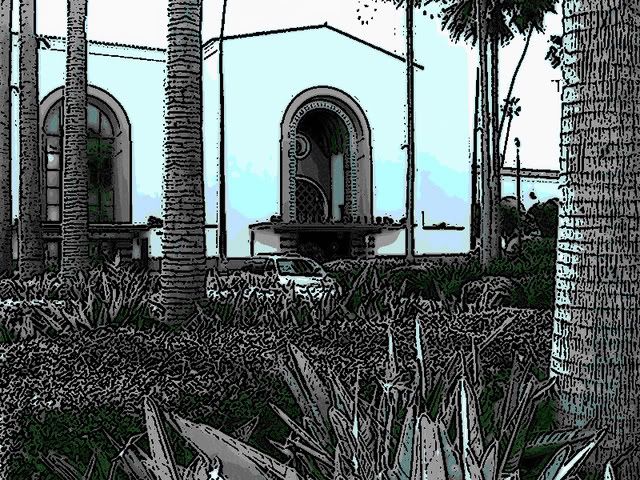 My next poem is by Peter Reading from his book Marfan published by Bloodaxe Books in 2000.

The book is a series of untitled, seemly disconnected observations of the little town of Marfa in the desolate Big Bend area of Texas, a dead-end little town until about fifteen years ago when it began to develop (successfully) an identity as an arts community.

Reading, born in Liverpool in 1946, spent what he refers to as a year in exile in Marfa, creating, according to the book jacket, "a deeply unflattering but grimly affectionate portrait of the town" and what he sees as its artistic pretensions.

He is a prolific English poet known for poems described by The Oxford Companion to Twentieth-Century Poetry as "strongly anti-romantic, disenchanted and usually satirical."

Here are a few of Readings poems/notes about Marfa and the Big Bend.

A remedy for all that is not good:
Mezcal (also to celebrate good things).


The crumbling tomb of Senora Prieto
piously venerated with a posy
of plastic roses in a Bud Light empty.


On 90 East from Marfa through to Alpine
a section of dense brush, low oaks and thorns
harbor Wild Turkeys. A covey of 15
females flaps heavily against driving rain
over the Chevy, just clearing it by inches.
When I get home I'll fax this to you Johnston,
then drain a 6 of Michelob in their honor


Morning. Above this arid scrubland basin,
three dozen Sandhill Cranes, at about a thousand
feet, circle, bugle-croaking, south. Late fall.


Presidio County Courthouse: on the Green
a disgorged pellet of sylvilagus bones;
above, in a long-established Cottonwood,
the privilege of a Great Horned Owl at roost.


When Cabeza de Vaca crossed Big Bend
in 1535 these mortar-holes
in the Cretaceous limestone riverbank shelves,
cylindrical deep metates used for grinding
grain or mesquite beans, were already ancient.

It is not known what tribe, or if they lived
under these smoke-blacked sheer precipitous cliffs,
but that each time they pestled seed or legumes
their negative memorials deepened some.


Past Boulder Meadow the trail begins to switchback
up the South Wall. Beneath the peak it passes
between a stand of Bigtooth Maples. You drop
into Boot Canyon, residual Arcady,
after the heady crest of Pinnacles,
eroded stacks, and Pinyon, Juniper, Oak,
sheer steeps down near 8,000 feet below.
From Emory you see clear to Davis Mountains,
Marfa and Alpine and a hundred miles
into the smog of hapless Mexico


In Hicksville, real estate is snapped up - arties
architects, carpetbaggers, entrepreneurs,
"gallery owners," leather coat boutiquesters...


The indigenous can fuck off outa here









From Teresa White, the first of our friends of "Here and Now" this week, I have this new poem.

Teresa has twice been nominated for the Pushcart Prize and has been published in numerous online and print journals. Her latest full-length collection of poems, Gardenias for a Beast received a favorable endorsement from Billy Collins.



Lemonade and Scotch

My girlfriend and I wore Dad's long white shirts
that skimmed the bottom of our short-shorts.
We were still CEO's in our own business selling
lemonade for three cents a cup. That we were
always in the red didn't matter much
as we sailed into junior high, giddy about boys
and what boys could do. Our mothers never met:
mine a fading chanteuse, hers a heavy-set woman
on her knees or in the kitchen.
All my mother ever made was "goulash."
We never knew what was in it and didn't care
as my friend and I fell into high school,
wearing padded bras to attract the Jims
and Bills. When no one asked me to the prom,
I stayed in my room for days,
stared into the mirror
thinking I'd never be fair enough to sit
in the back seat at a drive-in movie,
let some football star explore my body
like a cartographer drawing America
for the first time. By the time he might
have reached Florida, Mother discovered scotch,
invited policemen to our home.
I might have taken the back way out
but the door was gone
and she was howling from the front room.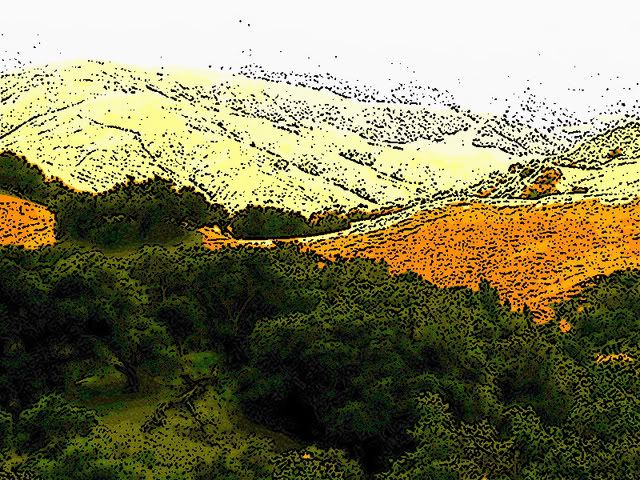 Arlitia Jones, a butcher's daughter, is a poet and playwright from Anchorage, Alaska. Her award-winning book of poems, The Bandsaw Riots, was published by Bear Star Press in 2001, and her plays have been produced in Anchorage, New York City, and the United Kingdom.

This next poem is from Bandsaw Riots.



January

Morning is a black wing flaring
at a window feathered with ice
through which there's nothing
to be seen but Anchorage
hunkered under halogen lamps.
Industry stops. Too cold
even to work inside
at Wholesale Tendermeats where
the butchers move like slow bears
dazed in the chill of the cutting room,
white luggers stretched over
bulk of winter coats and longjohns.
At break the coffee in their cups
turns cold before they drink it.
They pass sections of newspaper -
a well-worn currency between them.
I see they're selling health insurance
for pets now, says the bookkeeper
behind the counter, who, at forty-eight
and uninsured, could finally pay
cash for her first mammogram.
And the butcher scrabbing
his fingers in the candy dish
set out for paying customers swears
These fucking people drive me nuts,
and tells about the border collie
he had when he was a kid. Smacked
by a car, not bad enough to kill it.
I had to hide him under our porch
or my dad would've shot him.
We never heard of a veterinarian.
Says his father worked swing
at the railroad, coupling, un-
coupling the cars. In his house
nothing went to the animals.
Hardly anything to the kids.
In the office black and white
floor tiles tell the lie: wrong and right
remain distinct, one for the other.
It's the cold platform they stand on
every day. Their break
stretches to half hour and still
they're reluctant to hit it.
With four hours and twenty-six
minutes of light, dark rules
the beginning of every year
and appetite sets the price
for red meat. Out of Nebraska
beef tenders run twelve bucks a pound
when you can get them. For months
Americans have been stockpiling
New Yorks and Tenderloins
to prepare for the barrenness
of a new century. They pay dearly
to avoid hunger, to avoid chicken.
One of the butchers worries
about pipes on the outside wall
of his house. In weather like this
something always bursts. Every-
thing shuts down. In her reflection
in the window glass the meat-
wrapper watches herself trying
to breath warmth into her hands.
You never think it'll come to this.
The kid who once believed
she would fly,vowed
to throw herself to the wind,
is hunched in a chair, conserving
body heat, cold and grouchy
at the thought of getting up.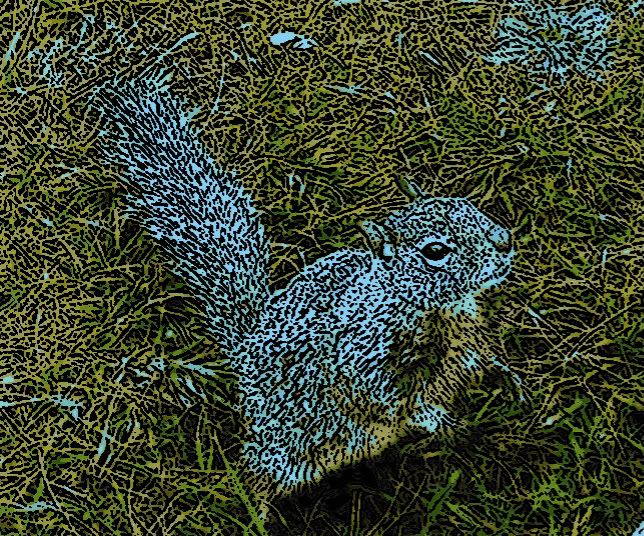 Now, another one of my poem-a-days from last week.



come, Lord Jesus, be our guest

we said a prayer
every night
before dinner
when i was a kid,
just dinner,
breakfast and lunch
were apparently not qualified
for Jesus' blessing

when we stopped
and why
i don't remember

a strict German morality
ordered the family -
one did not lie
one did not curse
children
honored and obeyed
their parents
and wives
honored and obeyed
their husband,
one did not wear
loafer shoes
because loafer shoes
implied
someone
was loafing
and one must always
work hard
and never surrender
to laziness and loafing
around
and, as i became
a teen,
one must not
allow his hair to form
a ducktail
because ducktails
were the preferred style
of the queers and drug addicts
and petty thieves
and pachucos
one saw in the courthouse
while doing one's duty
as a juryman.

and religion
like all these rules of morality
was mostly rooted in the basics -
there is a God
and He keeps track of what you've done
and not done
and if He doesn't like what you've done,
He'll send you to hell -
all else was details, which,
if you stuck with the essentials,
wouldn't matter
much
just your basic
conservative Lutheran dogma
and rules of proper
worship,
no shouting
no dancing in the aisles
no holy rolling
no testifying from the floor
no fancy singing, just
your basic hymns
sung slow
and not too loud,
and no amens while the preacher
is doing his preaching,
amening at the end
is his job
and not something
for people to do willy-nilly -
God likes decorum,
you know,
so that's what we need
to give Him

and as for the prayers
before dinner
it could be everybody
just got tired
of fooling with it -
plus,that kind of stuff
was for the kids
anyway
and not for grown-ups
who had a hard day
and wanted
to get to eating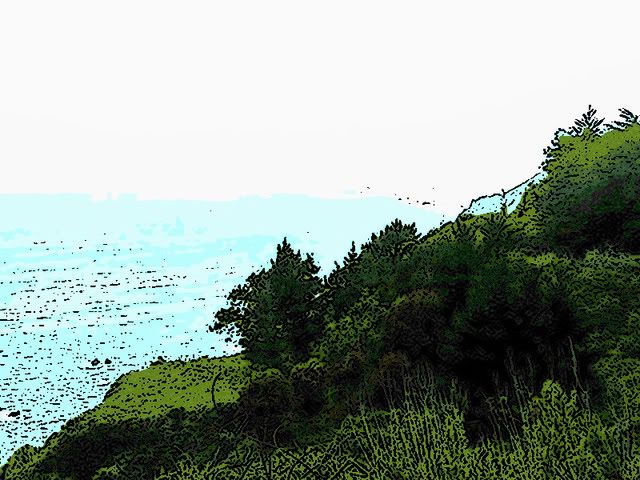 The next piece is from Kabir - Ecstatic Poems, versions by Robert Bly. It's a new book published by Beacon Press.

The word "versions" is an important qualification. Bly has been taking some heat for calling himself translator of other poets whose work is in languages he does not speak or read. What he does is take the work of other translators and rewrite the translated poems in his own poetic voice. So it is important that in this book he claims, not translations, but his version of the poems.

That doesn't seem to me to be a problem, as long as the practice is labeled correctly. I note though that I heard Bly read a couple of poems from this book on NPR and I'm almost certain he was identified by the NPR host as the poems' translator.

Oh well, being naught but a small timer, it is not for me to opine on matters relating to poets in the big time.

Whatever the heck is going on the product in the end are some very nice poems. I just don't know for sure who to credit.



There's a moon in my body, but I can't see it!
A moon and a sun.
A drum never touched by hands, beating, and I can't
hear it!


As long as a human beings worries about when he will
die, and what he has that is his,
all of his works are zero.
When affection for the I-creature and what it owns is
dead,
then the work of the Teacher is over.

The purpose of labor is to learn;
when you know it, the labor is over.
the apple blossom exists to create fruit; when that
comes, the petals fall.

The musk is inside the deer, but the deer does not
look for it:
it wanders around looking for grass.

****

Are you looking for me? I am in the next seat.
My shoulder is against yours.
You will not find me in stupas, not in Indian shrine
rooms, nor in synagogues, nor in cathedrals:
not in masses, nor kirtans, not in legs winding
around your neck, nor in eating nothing but
vegetables.
When you really look for me, you will see me
instantly -
you will find me in the tiniest house of time.
Kabir says: Student, tell me, what is God?
He is the breath inside the breath.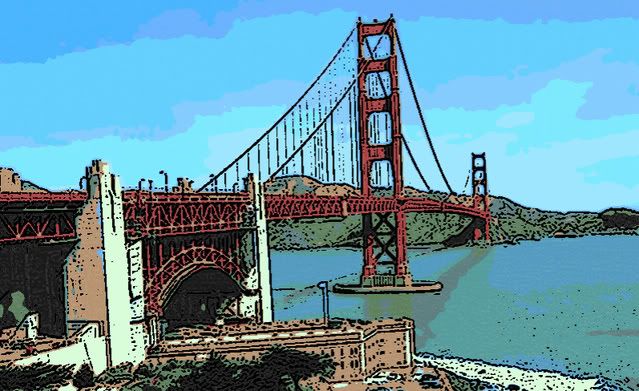 Michael Sottak, a good friend of "Here and Now," is a natural storyteller, in his poems and even in his introduction. Here's what he sent when I ask for a short bio I could use to introduce him to you.

"We'd been to Iraq, Kuwait...my brother shows up on my sister's doorstep after hurricane Ivan destroyed Pensacola....we are both broke from fixing up the homes of people we loved and he says "Dude, I'm fucken broke, let's go jump a ship in the Gulf of Mexico"...

"Alright, let me pack my bag." We were in Aransas, Texas by three a.m. the next morning, swatting mosquitos and drinking beer. He points down the dock, gravel and mud puddles...."This is the Oil Fields."

I start laughing, because all I can see is a fat engineer and a broken down pick up truck.

"Alright asshole! Did I ever tell you that I never loved you?"

How great is that.

Here are three more of his stories.



Freshwater Locks

the raccoons have straggled back
after Hurricane Rita, don't really know
how they survived that onslaught
nothing did for twelve miles inland
houses businesses shrimp boats mud bug farms
not a goddamn thing, even the oil fields
and the ditch itself were disrupted
but an apple at midnight
the crisp bite of a buck knife into red skin
the squelching at once thirst and surfeit
came running sideways under a crescent moon
and halogen wash industry on the edge
of a burning bayou wild fire from oil squeeze

unwhispered sheen on water

the whores twenty miles away
in Abbeyville fein chastity
the border is the double pay
of give and spill

the coons, the wise men of the boats,
grant passage



Gulf Currents

....to the port of indecision
I return... (Jimmy Buffet)

I left my Irish friends
at the airport bar in Dubai
after a handful of stouts
and a goodbye to the war

Heathrow was a welcome door home
I had the barmaid giggling
and she slipped me a few...hell,
the Persian Gulf seemed a lifetime away
and I swore, once again, I'd never go back

In Philly they watched the weather
"Florida's about to get socked!"
I just laughed and bought another round

"You're flying right into the eye!"
the bartender said in Atlanta

""I don't care, my man,
it's just good to be home!"

I was on the last flight in
before they closed the Melbourne Airport

Everyone I knew
had evacuated

Welcome home

I grab the last cab running
to the Hilton across the street
before Hurricane Frances hit

Call my daughters
two hours to the south
tell them I'll be late...

they call in hysterics
at three a.m., the front doors
had blown out of their house
and the wind roared

the line went dead...


In the rearview mirror...

the sun explodes
into magenta, pink and purple,
under a cerulean sky
as the pines whirl past
lining a swath of asphalt
to nowheres and tomorrows

where there will never be
a real Christmas again
and the marketing jingle-jangling
will begin on the first of January
...for NEXT Christmas...

they take five of those magic
lottery balls out of the popping pot
every holiday season, numbers between
one and thirty-one, the birthday numbers,
so nobody will ever win, just to jack-up sales.
And the religious are murdering pedestrians
in Mall parking lots, swearing they never saw
the muthafucka, in their race to get a Giggling
Elmo. Meanwhile, Disney has offered a discount
to all Florida residents for a Holiday pass
because they expect a drop in sales from Europe
and need more money for the Board of Directors
going to Bali on their New Years Conference
so they don't have to pay outta pocket for Thai
and Phillipina whores...HOWEVER...there is
some consternation over the rising price of fuel -
serious whispers are circulating in boardrooms
around the US as to how to cover THIS expense.
A few phone calls to Texas and it's all settled.

contrails wisp from New Orleans,
Pensacola, Mobile: an orange shock of sky...
then a champagne slipper of drunken moon,
in the rearview mirror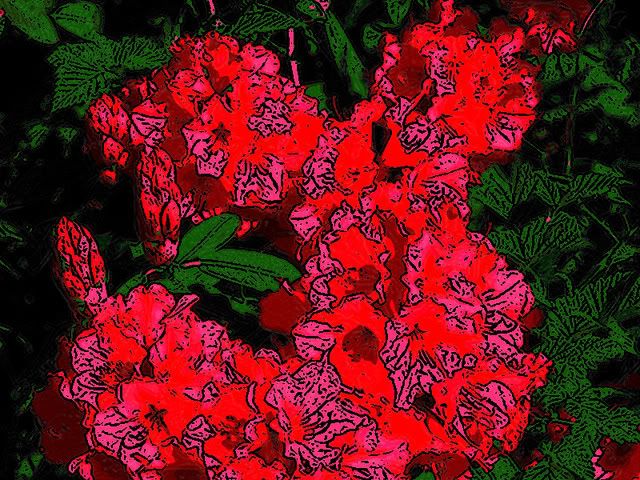 Victor Hernandez Cruz was born in 1949 in the small mountain town of Aguas Buenas, Puerto Rico. He moved to the United States in 1954 with his family and attended high school in New York.

Cruz began writing at the age of fifteen and published his first chapbook Papo Got His Gun in 1966, followed by his first full-length collection of poetry, Snaps, in 1969 when he was twenty.

In the 1970s, Cruz lived in the San Francisco Bay Area, where he emerged as a distinctive voice in the Nuyorican school of poets.

He is the author of numerous collections of poetry, most recently: The Mountain in the Sea in 2006. My poem this week is from one of his earlier books, Red Beans published by Coffee House Press in 1991.

Cruz is a cofounder of both the East Harlem Gut Theatre in New York and the Before Columbus Foundation and a former editor of Umbra Magazine. He has taught at the University of California at Berkeley and San Diego, San Francisco State College, and the University of Michigan.



Messages from Across the Street
on Tobacco and Water Wires

The ocean turned red
And the land turned blue
Your face became a sensation
Your features were eaten by the
ground
Your tears reentered the breasts
of the mothers of singers
the fado
The bolero
El canto hondo
The sadness
the lament
The nostalgia
The separation

The rumbling of your heart
The dancing of your feet
Will circulate within the pockets
of the wind
Your hate will make a shadow
That covers the flowers in chill

You will not be forgotten
Plant your seed well
It is the harvest you will pick

It will be beautiful
You will have no mouth to keep shut
Starring will turn into cha-cha-cha
The craters of the moon will be
full of guayaba juice

We speak her the word which is spirit
Those on the other side tell me they speak
in matter

Out of pure air comes objects
Vegetable gases minerals can flow
In combination
and you can make a hammock
Between Uranus and Mars
Where a puff of love can swing

The watches and clocks go backwards
It is 13 o'clock out there
Your pain becomes currency
To buy the harmony of Celina

The ocean turns red
The boats are made of fire
Allan Kardec is the
Captain
Of one of them

His passengers come for water
on the shore
They marvel at the blue sand they
Will never step on
From your prayers they make
a picture of your face
So with confidence give it to
the worms
Leave your smile on endless loan
In the sensation land you are
going to you can kiss without lips
The history of your life
will be in the fingertips of the drummers
Nothing was wasted
Even the blank moments when we are
Morons
Drunks help us get home
the tears are the milk of the drummers
also
They sing and play
Your laughter
Your joy
Your dancing
The nostalgia
The separation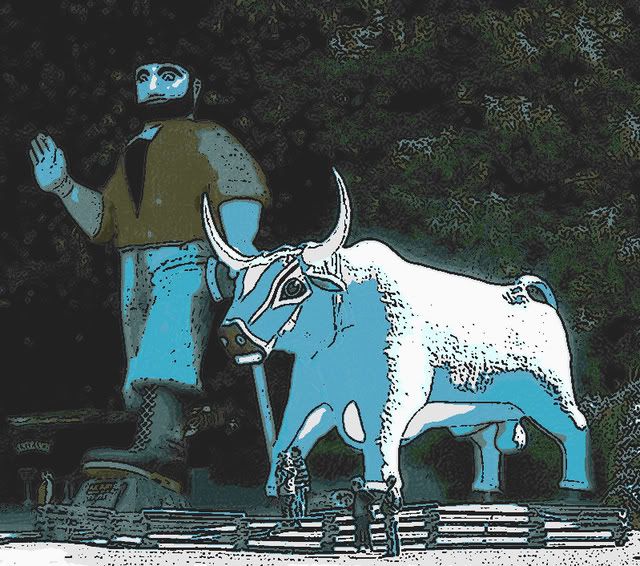 Dogs and cats and squirrels and uppity birds that crap on my car, there's always some kind of animal mayhem around here. Here's the latest on the squirrel front, written last week.



the squirrel ate my homework


she comes slowly
quietly
stealth
in a fur coat
jumps
to the flower pot
on the edge of the patio
flicks her tail
flick
flick
flick
wildly
up down
left right
and all points
of the compass
between

then stops

tail
so wildly thrashing
held high and still
in mid-flick

she as seen me
standing
inside
watching her
through the french doors

she waits

judges the threat level
decides to wait me out

frozen
together
we stare at each other
little black eyes
to my green eyes
magnified
by my glasses

eventually i give up
turn back
to my chores

returning
a few minutes later
i see
she has made it
to the bowl of dog food
by the door
watch her again
as she grabs one of the
dry nuggets
and scurries back to the
flowerpot

meanwhile
feigning sleep
Peanut, The Greedy,
has been watching
the dance
with one eye open

now
enough is enough
and she jumps off her chair
but the squirrel-sense of danger
is intact
and she is off the patio
and up a tree
before Peanut can get
even close

from the tree
she swishes her tail
and calls to the dog
hack hack hack hack
it sounds like

treetop
arboreal laughter
of the fast
mocking the not fast
enough

Peanut returns
to his chair
and sleeps again

one eye open
still









My next poem is from the book Modern Catalan Poetry: An Anthology published by New Rivers Press in 1979. The poems in the book were selected and translated from the Catalan by David H. Rosenthal.

In addition to the poems in the book, there are also numerous pen and ink drawings/illustrations by artist of Catalan, including several by Pablo Picasso.

The poet I chose to feature is the first poet in the book, Joan Salvat-Papasseit.

Papasseit, born in 1894, was one of the few Catala poets with a working class background. His father, a steamship stoker, died when Papasseit was seven years old, causing him to spend most of his childhood in a charity home.

In 1914 he began publishing revolutionary political essays in Castilian-language magazines. In 1917 he switched his writing language to Catalan and founded a political-cultural journal called An Enemy of the People: Cultural Subversion Sheet. The first of his six volumes of poetry appeared in 1919. A year later he developed tuberculosis and died in 1924.



La Femme Aux Oranges

(Reflex No. 2)

The metro's song at the old Cite, which bathes its belly
in the Seine, oozes through all the roofs and says:

- Today I'm perfumed
with a printed grease.
I wear a blue bracelet,
another of scarlet
and my hips quite naked

My sandals bright with diamonds.

And so my beloved
comes unspeakable sought-after
and descends to Rennes
leaving her girdle at Saint-Michel
and lies down in my bath of purple.

Bath of the NORTH-SOUTH line!

The song ended when la femme aux oranges, going towards
Chateau d'Eau, opened her blouse and showed her nipples
which were like smoking oil-lamps



Paris, March 12 1920









Here's a piece by our friend Jim Fowler.

Jim lives in Massachusetts, has eight grand kids and wants to retire, write poetry, garden, play tennis, cook and write some more poetry.




Beelzebub's Journey

In the Midwestern town of West Fargo,
the winter winds shook a dark cargo,
Beelzebub and his red wagon.
It was headed East with the Devil's beast,
a green komodo dragon.

It wasn't the only strange thing
the Devil did bring
on this trip to a far-away coven.
A medusa so big, it's arms wrapped the rig.
It was the dark king's terrible omen.

The coven cheered and clapped,
for the dragon had napped,
after eating the medusa from Hades.
And didn't bite, with all of his might,

the coven's tender Goth ladies.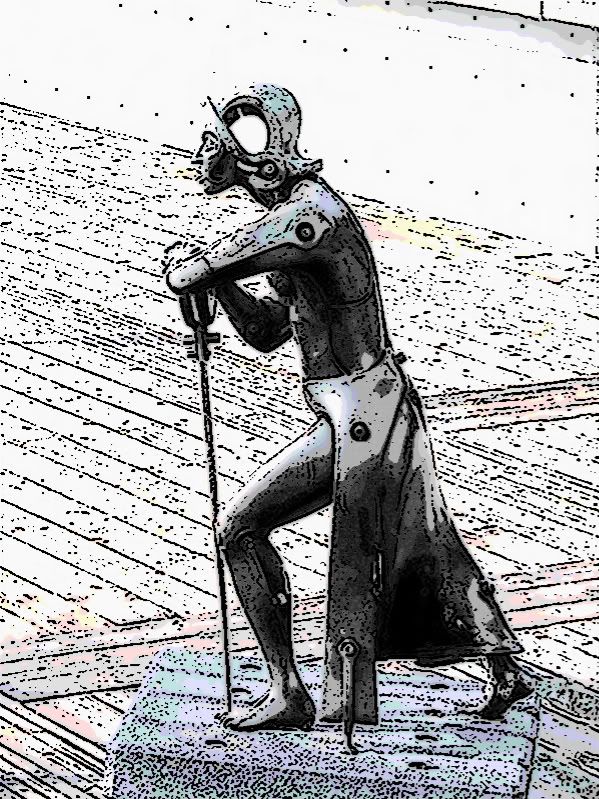 James Hoggard is a poet, translator, essayist and novelist. The author of twelve books, he has published two collections of his translations of poems by Oscar Hahn: The Art of Dying and Love Breaks. His most recent books are Alone Against The Sea: Poems From Cuba By Raul Mesa and the novel Trotter Ross. He is the McMurtry Distinguished Professor of English Chair at Midwestern State University in Wichita Falls, Texas.

The next poem is from his book Breaking An Indelicate Statue published by Latitudes Press in 1986.



Song of Rebecca Calcutta

R.C.
b.1871-d.1908
We did not know her.
R.I.P.

My country is a myth and a swamp.
Men are paddling their canoes tonight
in the moonlight dance of lilypad bulbs
sleeping over quicksand.

I love these men rowing in my swamp,
these handsome shadows of he will-o-
the-wisp, eternal like my candles
and vague, vague like my heart.

My country's grown rich with water and plants
whose roots have never pierced rock.
It thrives, heavy with many years decay,
is wild with shivering fish.

but many feet down I know there are rocks
where the bones of snakes have lain,
where the caverns of wind are too dark
to see the rocks that have killed.

The murder of light makes dusk of day.
Songs of the swamp are too old
to be sung by the trees' agony,
and the myth that devours it is mine.

My land is a raft nailed by birdbeaks
and lashed with petrified ferns, and I
am large like the cypress trees, humble
like the sun that has gone.

And I am large like the cypress trees
and humble like the sun that has gone.
I am bitter like the taste of snakeskin
and long like the years

pulled toward the light by the power of doom.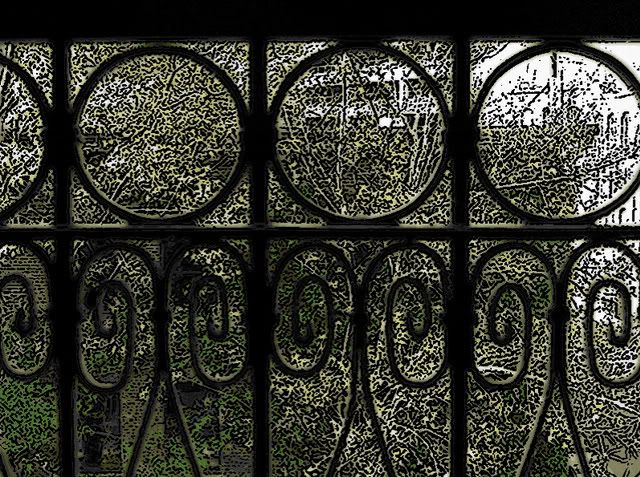 We had a couple of beautiful days in a row. Maybe there's more coming with October around the corner. This poem came from one particular day, walking the dog in the morning.



we pay or dues

we pay our dues
here in South Texas
months
of misery,
heat and humidity
that brings each day down
the minute you step out
your front door

all those months
for a morning like this,
dry
cool
fresh
moon still high
in a soft blue sky

it is a
new life morning
promising
a rejuvenation day
a new-hope day
a make-plans-for-
tomorrow
day

we pay our dues here

making these rare
payoff
mornings
even sweeter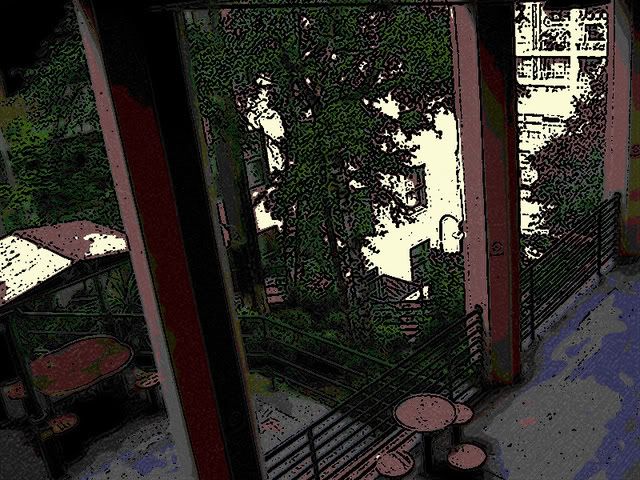 Nikki Giovanni was born in 1943 in Knoxville, Tennessee. She grew up in Lincoln Heights, a suburb of Cincinnati, Ohio, and in 1960 began her studies at Fisk University in Nashville. She graduated in 1967 with honors, receiving a B.A. in history. Afterwards she went on to attend the University of Pennsylvania and Columbia University. In 1969 Giovanni began teaching at Livingston College of Rutgers University.

Giovanni has been teaching writing and literature at Virginia Tech in Blacksburg, VA since 1987, and is a Distinguished Professor of English. Giovanni taught the Virginia Tech shooter Seung-Hui Cho in a poetry class. She described him as downright "mean" and, when she approached the department chair to have Cho taken out of her class, said she was willing to resign rather than continue teaching him.

Giovanni returned to her alma mater as a distinguished visiting professor at Fisk University, as well as teaching a writers workshop for about thirty students one day a week, while maintaining her position at Virginia Tech.

This next poem is from her book My House, published by William Morrow & Company in 1972.



Mothers

the last time i was home
to see my mother we kissed
exchanged pleasantries
and unpleasantries pulled a warm
comforting silence around
us and read separate books

i remember the first time
i consciously saw her
we were living in a three room
apartment on burns avenue

mommy always sat in the dark
i don't know how i knew that but she did

that night i stumbled into the kitchen
maybe because i've always been
a night person or perhaps because i had wet
the bed
she was sitting on a chair
the room was bathed in moonlight diffused through
those thousands of panes landlords who rented
to people with children were prone to put in windows

she may have been smoking but maybe not
her hair was three-quarters her height
which made me a strong believer in the samson myth
and very black

i'm sure i just hung there by the door
i remember thinking: what a beautiful lady

she was very deliberately waiting
perhaps for my father to come home
from his night job or maybe for a dream
that had promised to come by
"come here" she said "i'll teach you
a poem: i see the moon
the moon sees me
god bless the moon
and god bless me."
i taught it to my son
who recited it for her
just to say we must learn
to bear the pleasures
as we have borne the pain

[10 mar 72]









Here are two poems from our friend, Walter Durk. Walter was born in New York City and has lived in numerous other places in the United States as well as in Asia.



Broken people

I know them from an old photograph -
my father sits on a stump in knickers
a stern father by his side,
a mother in black and white
scattering chicken feed.

I remember my father drove us to the island
where he is buried, and parked
in front of an institution
that reminded me of a prison.
A woman in white brought Ann to us.

We saw her in a hallway,
a woman with a placid face.
She was somewhere, nowhere.
He spoke to his mother in calm tones,
she looked beyond
we never met.

Later she died. And later
he passed away but not
without consternation.


Love and absence


Years have passed,
now memories remain.
A smell of cherry tobacco
in the air,
swirls of smoke
rising from your pipe,
The smile on your face
as you opened my gift
one night.



Sheets snapped
as they catched the wind,
clothes dried on the line
like small sculptures
in the sun.



The dog at my feet
half-asleep,
finished his bowl of food.
the cat
nursed her litter in the shed,
to avoid prying eyes.



But experiences
have passed
and people.
Vanished into breezes
slapping sheets.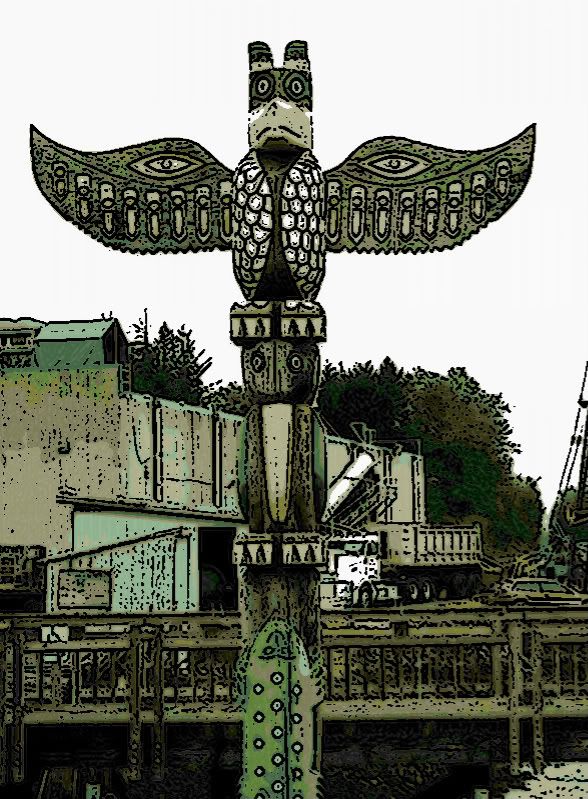 Arthur Sze has taught at the Institute of American Indian Arts for more than a decade.

Born in New York City in 1950, Sze is a second-generation Chinese-American. He is the author of seven volumes of poetry, including The Red Shifting Web: Poems 1970-1998 published by Copper Canyon Press in 1998, and from which the poem below was taken.

His poems have also appeared in numerous magazines and he has won numerous awards from the Lannan Foundation and, the National Endowment for the Arts, among others.



Tsankawi

The men hiked on a loop trail
passed the humpbacked flute player and
a creation spiral petroglyph,
then up a ladder to the top of the mesa
and met the women there.

A flock of wild geese wheeled
in shifting formation over the mesa,
then flew south climbing higher and higher
and disappearing in clear sunlight.
The ceremony was simple: a blessing
of rings by "water which knows no
boundaries," and then a sprinkling of baskets
with blue cornmeal.

I write this a week later
and think of Marie, who, at San Ildefonso,
opened the door of her house to us.
And were deeply moved.
I hear these lines from the wedding:
"In our country, wind blows, willows live,
you live, I live, we live."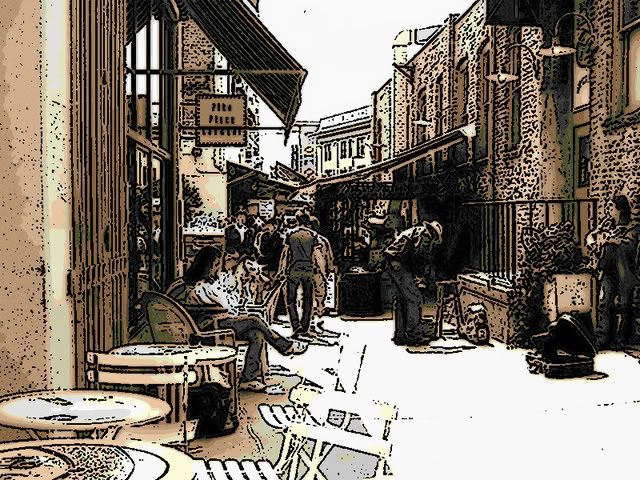 I don't usually eat breakfast and have to be careful when I do since, when I do, I almost always eat too much and feel bad all morning. I have be especially have be careful in the autumn because there's just something about a cool fall morning that turns on my breakfast cravings.



another beautiful morning

another beautiful
morning
and i'm thinking
about breakfast
on the porch at
Casa
Chiapas

chiliquiles
huevos mejicana
or
maybe just a
pancake
with some
super
crispy
bacon

i don't know -
there's just something
about a morning like this
that makes me
hungry
for fresh air
and anything derived
from
chicken embryos
and
assorted
pig parts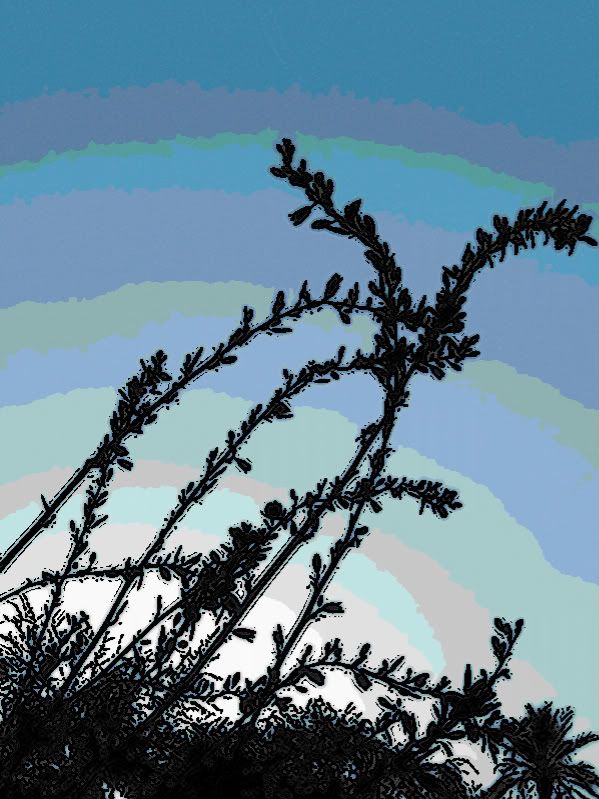 Wisdom should be shared, so here are a few gems passed on to me by web-miner, as well as friend and personal guru, Jerry Damm of Midland,Texas



Birds of a feather flock together and crap on your car.

A penny saved is a government oversight.

The real art of conversation is not only to say the right thing at the right time, but also to leave unsaid the wrong thing at the tempting moment.

The older you get, the tougher it is to lose weight, because by then your body and your fat have gotten to be really good friends.

The easiest way to find something lost around the house is to buy a replacement.

He who hesitates is probably right.

Did you ever notice: The Roman Numerals for forty (40) are "XL."

If you think there is good in everybody, you haven't met everybody.

If you can smile when things go wrong, you have someone in mind to blame.

The sole purpose of a child's middle name is so he can tell when he's really in trouble.

There's always a lot to be thankful for if you take time to look for it. For example I am sitting here thinking how nice it is that wrinkles don't hurt .

Did you ever notice: When you put the 2 words "The" and "IRS" together it spells "Theirs."

Aging: Eventually you will reach a point when you stop lying about your age and start bragging about it.

The older we get, the fewer things seem worth waiting in line for.

Some people try to turn back their odometers. Not me, I want people to know why I look this way. I've traveled a long way and some of the roads weren't paved.

When you are dissatisfied and would like to go back to youth, think of Algebra.

You know you are getting old when everything either dries up or leaks.

One of the many things no one tells you about aging is that it is such a nice change from being young.

First you forget names, then you forget faces. Then you forget to pull up your zipper. It's worse when you forget to pull it down.

Long ago when men cursed and beat the ground with sticks, it was called witchcraft. Today, it's called golf.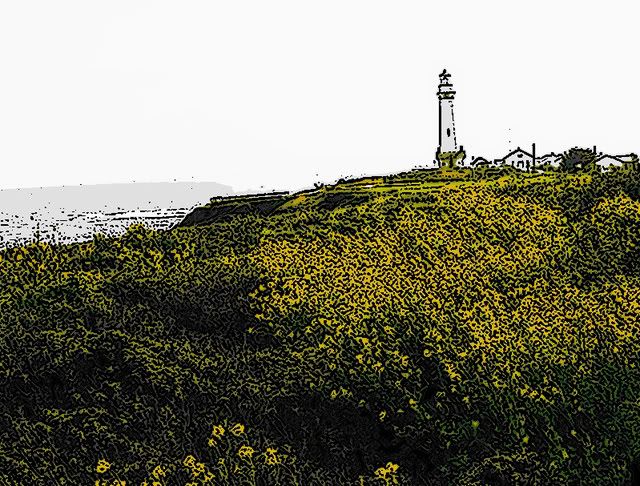 When I was thirteen years old or so, I read every book of historical fiction by Frank Yerby I could find. He was one of the popular writers of the 1950s. In all, he wrote 33 novels and, in 1946, became the first African-American to published a best seller. The novel was Foxes of Harrow which ultimately also became a 1947 Oscar-nominated film starring Rex Harrison and Maureen O'Hara.

Yerby was bon in 1916 in Augusta, Georgia but, beginning in the 1950s, made his home in Spain. He died in Madrid in 1991.

I took this poem by Yerby from American Negro Poetry first published in 1963, revised in 1973 to include new writers, then reissued by Hill and Wang in 1996.



Calm After Storm

Deep in my soul there roared the crashing thunder,
And unseen rain slashed furrows in my face;
The lightning's flame with tendrils fine as lace,
Etched intricate designs, too keen for wonder
Upon my dull-eyed soul. And that rich plunder
Of stolen joys, snatched in the little space,
Between the dawn and dark, had caught the pace,
This rip-tide of the heart, and was drawn under.

But this slow calm, this torpid lack of caring,
Creeping along, a drugged dream of content,
Kills no less surely than the storm's duress;
Better the winds, like thin whip-lashes sparing
No proud young heart until their force is spent,
Than this vague peace, akin to nothingness.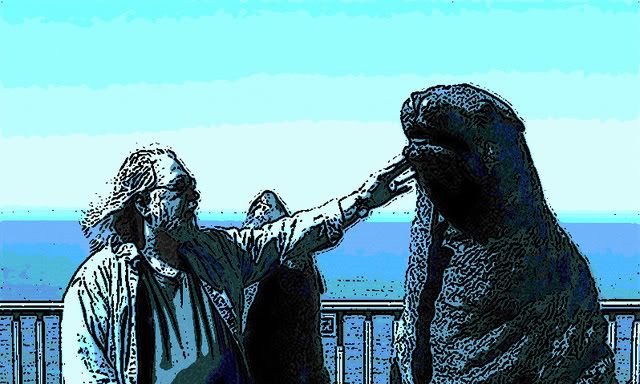 Here are two poems by "Here and Now" friend Cliff Keller. Cliff is a musician /songwriter and poet. He lives in California.



Lorelei in Her Garden

Her songs are soft now
intended only for the coriander and sage
no sailors can hear, though they pass within stone's throw
on barges and pleasure boats

Two worlds that once collided
now slip past each other like cats on a pier
peaceful and circumspect, seemingly unaware
the river flows, the past is out at sea

She leans forward to inspect a leaf, turning it
over in her gentle hands to crush an aphid
thinks of her time in America painting portraits
of submerged rocks in the moments before impact

Calm blue reflects the green and brown
she lifts her wrist to brush back her damp shorn hair
looks downstream where a song had run its course
"You hold a heart there in your hands, you probably don't know..."



Cut and Dried

Flowers from last month's harvest
hang upside down from a rusted hook.
Scaly petals blow into corners,
settle and decay. No more
swaying lightly as the breeze gathers
or soaking feet in supple water.


Brittleness and faded hues now claim
their own stake on beauty.

I'm unconvinced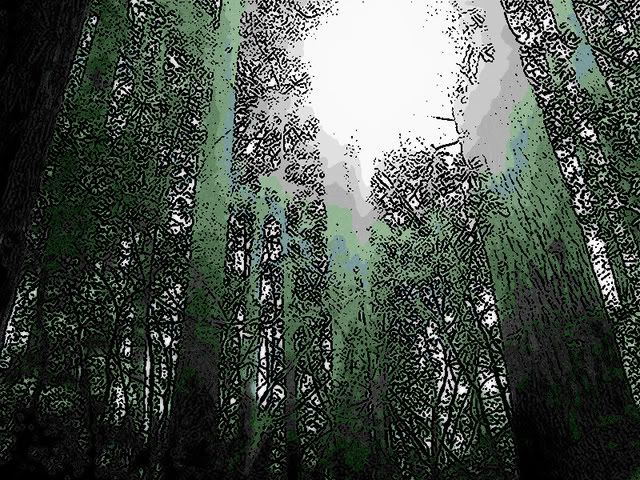 Now, here's a piece by Duane Niatum, from Harper's Anthology of 20th Century Native American Poetry published by Harper Collins in 1988. In addition to contributing his own work, Niatum edited the anthology.

A poet, author, editor, and playwright, Niatum was born in Seattle under the name McGinniss. After his parent's divorce, his Klallam grandfather became his surrogate father. After serving in the Navy, he attended the University of Washington where he received his B.A. in 1970, then his M.A. in 1972 at Johns Hopkins University. His career includes time as an instructor at Johns Hopkins University, editor of the Native American Authors Program, Harper & Row Publishers, and various other teaching jobs and librarian positions. He earned his Ph.D. in 1997 at the University of Michigan.



Drawings of the Song Animals

I

Treefrog winks without springing
from its elderberry hideway.
Before the day is buried in dusk
I will trust the crumbling earth.

II

Foghorns, the bleached absence
of the Cascade and Olympic mountains.
The bay sleeps in a shell of haze.
Anchorless is the night,
the blue-winged teal dredges for the moon.

III

Thistle plumed,
a raccoon pillages my garbage.
When did we plug its nose with concrete?
Whose eyes lie embedded in chemicals.

IV

Dams abridge the Colubia Basin.
On the rim of a rotting barrel,
a crow. The imperishable remains
of a cedar man's salmon trap.

V

Deer crossing the freeway -
don't graze near us, don't trust our signs.
We hold your ears in our teeth,
your hoofs on our dashboards.

VI

Shells, gravel musings from the deep,
dwellings from the labyrinth of worms.
Crabs crawl sideways into another layer of dark.

VII

Bumblebee,
a husk of winter and the wind.
I will dance in your field
if the void is in bloom.

VIII

A lizard appears, startled by my basket
of blackberries. In the white
of the afternoon we are lost to the stream.
Forty years to unmask the soul!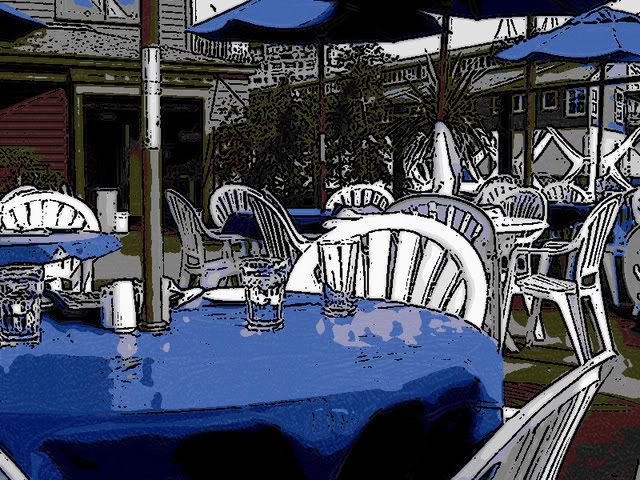 I finish off the week with another little piece of breakfast musing.



breakfast of champions

chorizo
from H & H Meats
in Mercedes
scrambled
with
two eggs from HEB
laid out
on a warm
freshly made
flour
tortilla

that's
a chorizo and egg
taco
a great way to start the day

except
nothing kills my appetite
for breakfast
faster
than having to cook it
myself

i think i'll just
pick up
a mollete
from Los Pasteles
panaderia
on Soledad
instead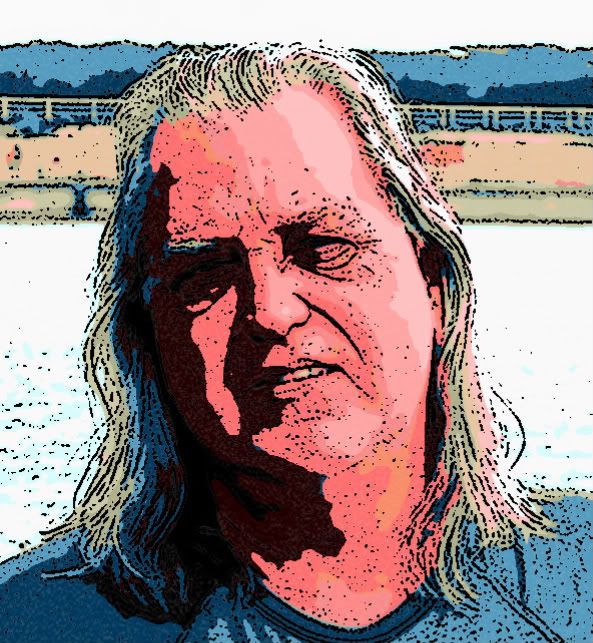 That's it for now.

Until next week, remember, all material presented in this blog remains the property of its creators. The blog itself was produced by and is the property of me...allen itz.