Though The Way Goes Steep and Narrow, It Does Not End
Friday, August 22, 2008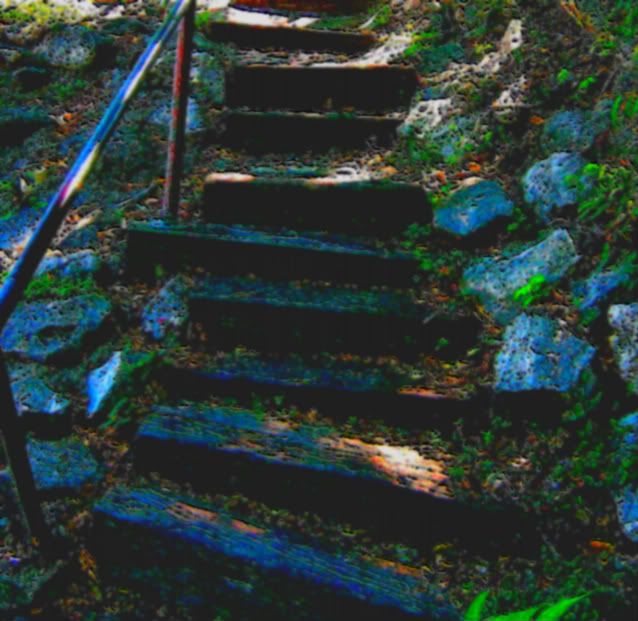 III.8.4.





Verse 46 of my copy of the Tao Te Ching says:


When the Great Integrity permeated out lives,
freely galloping horses fertilized the fields.

When the Great Integrity was lost,
war horses were bred in the country side.

There is no greater calamity
than acquisitiveness racing out of control.

Only those who know when enough is enough
can ever have enough.


The leadership of our country lost the Great Integrity in recent years and has frittered away our resorces and our will on meaningless bravado and harebrained expeditions.

Now faced with Russian war horses we lack the will and the resources to do anything but bluster. The consequences of the past eight years of rule by fool are already coming due.

In this matter, having nothing to offer but bluster myself, I'll put it aside and move on to this week's agenda.

From my library

Lorenzo Thomas
Eugenio de Andrade
Pablo Neruda
Emma Lazarus
Michael Gottlieb
R.S. Thomas
Lawrence Ferlinghetti

From the books in my library by friends of "Here and Now"

Gary Blankenship
Joanna M. Weston
Arlene Ang
S. Thomas Summers

And, of course, the usual pieces by me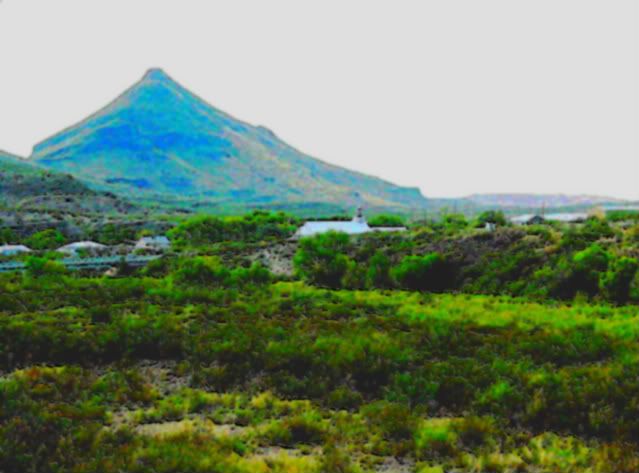 Lorenzo Thomas was born in the Republic of Panama in 1944 and grew up in New York City, where his family immigrated in 1948.

Thomas was a graduate of Queens College in New York and a professor of English at the University of Houston-Downtown for more than 20 years.

The next poem is from his book Dancing on Main Street, published by Coffee House Press in 2004. It is one of several books Thomas wrote, including both poetry collections and criticism.

Thomas died in 2005.



Spirits You All

The Charles Gayle Trio at the Houston Jazz Festival,
September 16, 1992
- For Charles Gayle

All it is

Church

If you hear it

He
Church

He
Concerthall flame breath
To sidewalk
Breathes
Through a saxophone
To deep pulsing tunnels
The People
Whipped by money changers
Beat down my money
Hang wearily
Awaiting darkness
Bats

He church
Speaking no words
Their souls are not silent
He
Makes audible
The sonar of thousands
The horn coaxes measured Jesus
Sing
Gayle,
Angular
Erect
Vattel Cherry dances
Bass
Bells like the click of cowries
Flash like sparks
Around his instrument
Marc
Edwards reaches
For a distant drumbeat
Snaring it, then lets
It go
To fly around this space

Inside his saxophone
Are all the voices
Spirits you all
The shrieks of Daddy Grace
and grandmaw's moan

Young girls
All that is truly precious of the earth
Loud and laughing
Who do not know
The troubles of this world
Glowing
With bells in their ears
Fluttering bird-iike
In girl conspiracies

From concerthall under red lights
To sidewalk exiled from neon

If you can hear it
Spirits you all
Dance from this saxophone

Cold light in falling darkness

Under the shudder of Suburbans
Fuming on the overpass
A woman in a carton
She might have asked a husband
To break down
And stack beside the drive for heavy trash
Busies her hands
Folding rags with gracious care
Into a plastic bag

Her heart just idles
And her mind curls up
Around a picture of a small white clapboard
Missionary Baptist Church
Nestled in hope beside a country road
Where the choir voice
Was all th sound of life
To laughing girls
And soft brown faces
Some of them softened only
When they sang

Church don't mean religion
May even be a verb

Sleeping in fits
A man ten feet away
Wrapped in a sheet of cardboard
Does not dream;
That lobe was leached
In floods of liquid flame
That made 1,000 nights like this
Instant forgettings
And survivable
He does not see himself
In marcelled hair
Long gleaming Stacy Adams cordovans
As dangerous as German U-boats
On the dreamland floor
As the orchestra
High trumpet, hoarse trombones
Slides into "Cherry Pink
And Apple Blossom White"

You think these cracked feet
Have no mambo memory?
Well, no they don't
He never did that
But he saw it in a movie once
A century ago

He
Church in trembles

Joy?

And struggle?

Joy and struggle

Here
When night's a cloak
Of heavy hopelessness
And day a flash of puzzled patterns
Lining it
A fashion
Such ill-fitting materiality
That even those who grab the most
See themselves scrambling
To barely cover their behinds

And now the brazen shofar of a horn
As the commuter bats
Unfold themselves into
The evening
And step along the sidewalk
And do not look around or down
And if they do don't see
What you can hear
Spiraling out of Charles Gayle's saxophone
Spirits you all

Know where it comes from

Church if you feel it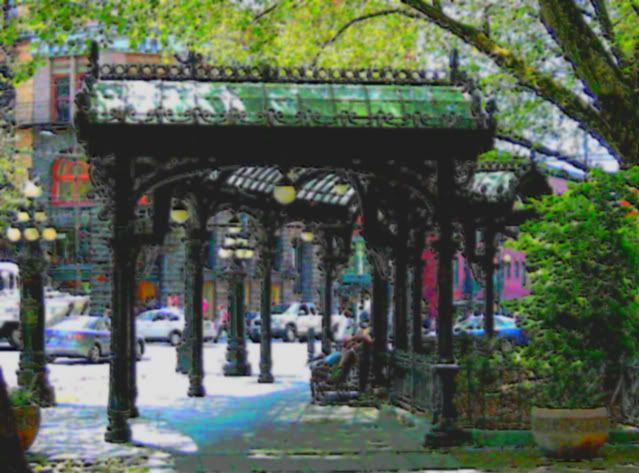 I wrote this one last week while trying out a new hide-out downtown.



takes one to know one

i wrote a poem
once
about looking out
on the people
walking by here at
Soledad and Martin

good idea,
lousy poem

that sits
still
in a far dark
corner
of my "notes" file
never yet
to see the day
but kept
for the possibility
that
one day
the poem
will be equal
to the idea

today,
looking out
that same window
there's not much
to see

it's early August
and damn hot
and nobody is on
the sidewalk
unless
they have absolutely
no place to go
that's air-conditioned

like
the two kids that just passed
a
tall
skinny
black
kid
and a short round latin guy
a multiethnic
Mutt & Jeff

(Jesse Jackson would be proud)

rainbow coalition
juvies

and how do i know they're
delinquents?
you ask

well
that should be obvious,
i'm an old white guy

and anybody under thirty
all decked out in a
gimme hat headed
south
while the wearer is headed
east,
sneakers,
baggy shorts
hung butt crack
to ankles
is sure to be
a delinquent
of some kind or other

plus
the styles
may change
but the walk is the walk
same as it was
fifty years ago when
i walked it,
representing,
as they say now
looking for trouble
where no one was looking
to catch me

takes one to know one
you know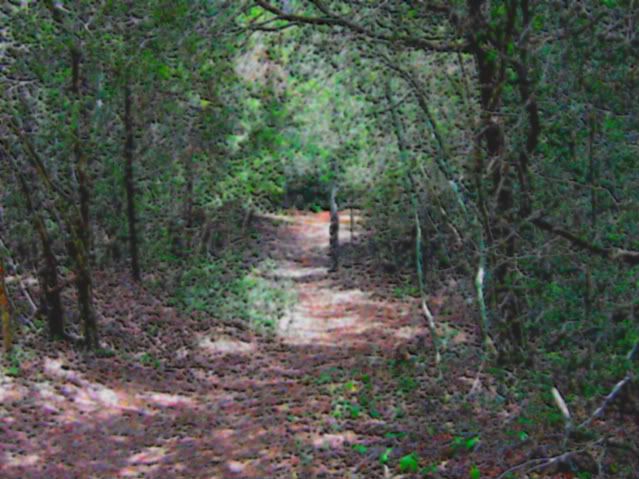 Next, I have several short poems by Portuguese poet Eugenio De Andrade from his book Forbidden Words, published by New Directions in 2003. It is a bilingual book, with English translations by Alexis Levitin.

Eugenio de Andrade, pseudonym of Jose Fontinhas. Born in 1923, he is revered in Portugal as one of the leading names in contemporary Portuguese poetry.

de Andrade died in 2005.



Voyage

Side by side and separate we'll go,
and bite our words, as one by one they come,
taciturn and brilliantly aglow
- of, love, my constellation of pure mist,
shoulder of my hesitating arms.
Forgotten, remembered, then named again
in mouths of lovers now who kiss
high upon the decks of passing ships;
both of us undone, scattered deep on shale,
floating whole in realms of radiant fish,
and drowned in seamen's voices as they sail


Vegetal and Alone

It is autumn, let go of me.

Let my hair go free, like wild ponies,
no gloominess,
no engagements,
no letters to be answered.

Leave me my right arm,
the one more ardent,
the one more blue,
the one made more for flight.

Give me back the face of a summer
without the fever of all those lips,
without the lightest sound of tears
on my burning lids.

Leave me alone, vegetal and alone,
flowing like a river of leaves
toward a night where the most beautiful adventure
is recorded perfectly, without a single letter.


Post Scriptum

Now I return to your clear body's light.
I recognize and architecture formed
of burning earth and simple, untouched moon,
that floats beyond all limits in a night
already thick and fragrant with the dawn.

You wake at break of day, your mouth alight
with lilies, clamoring confused desire;
an open rose in breeze or in the sand,
a rose both tall and white, and only white,
behind you sea, that sets my veins afire.

You stand there at the border of my verse,
still warm from all those kisses I gave you;
so young and more than young, unstained by grief,
- as at that time when fear was at its worst,
my fear you'd trip upon a drop of dew.


To Waken

Is it a bird, is it a rose,
is it the sea that wakens me?
Bird or rose or sea,
all is fire, all desire.
To awake is to be rose of the rose,
song of the bird, water of the sea.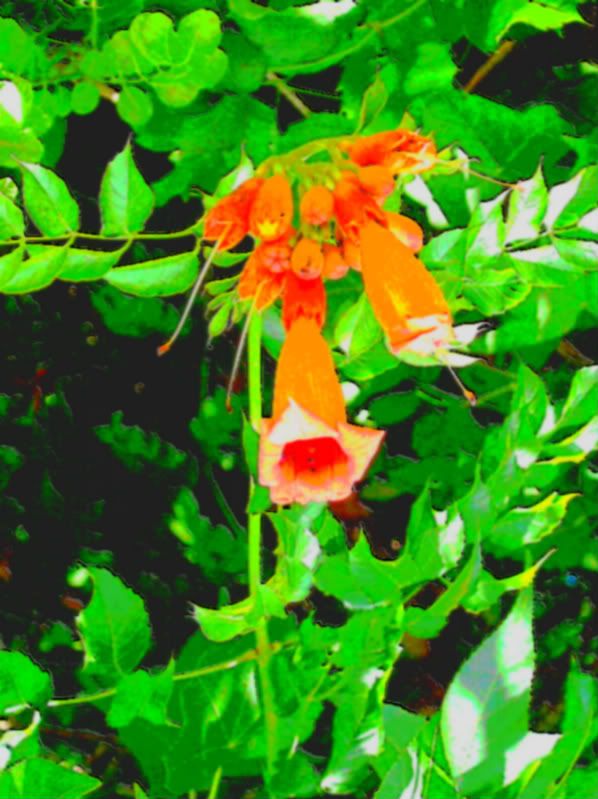 Gary Blankenship has been a friend of "Here and Now" almost since we started. His poems have appeared here frequently, including early on poems from his book A River Transformed: Wang Wei's River Wang.

Gary's book came out about the same time as mine. While mine is pretty much a scramble, Gary's is focused on the poems of 8th century Chinese master Wang Wei, creating modern free verse poems inspired by Wang Wei's poems and in the spirit of that great poet and his times.

Gary was a good candidate to make this project work because his work has the kind of quiet strength typical of Chinese poetry of this period, what I referred to in a foreword to the book as Gary's "calm and contemplative center" as a poet.

It is a beautiful book, beautifully written and beautifully framed. I don't know if copies of the book are still available. You can check into that by clicking on Gary's link in the link section on the right side of this page.



XVIII: After Wang Wei's North Hill (16) - Adrift on the River

There is no color; the mountains white;
the valley thick with fog and cry of geese
Once scarlet flowed across the green,
and green faded to yellow, gold and brown.

The forest black against winter's sky,
the river dark with the shade of naked trees,
every gray and masked bird as silent
as clouds heavy with the seasons cold crop.

Pale as quiet nights, you tremble
as the last petal falls to an early frost.
Worry not, there will be other springs,
there will be other journey after this.

I have lost our oars and whittle new
from oak leaves drifting past red hills.


XVII: After Wang Wei's Waves of Willow Trees (12) - What Isn't, Is Forgotten

There are no castles on our horizons;
no ramparts to fly banners and warn
seabirds we have fled and do not follow!

Footsteps lead towards smoke and home.
We look back to the sea s if to recall
who was left behind unharvested.

Your hair floats unlike kelp at low tide,
fingers grasp un like roots in soft sand,
your limbs as white as split driftwood.

I cannot see what you are, only what your aren't.
You are flesh, blood and bone, but I see
shell, beach and surf as the moon turns orange.

Around and around, a toy boat floats;
an old man argues its sail was ever blue.


XIII: After Wang Wei's Fine Apricot Lodge (3) - After the Market

Each perfect globe placed with care
until the basket filled beyond the brim,
no room for the final, blemished fruit.
I split it with my thumbs, half for me,
half for you, the bitter center
discarded as if almonds, valueless.

Unrolled, the scroll fills a wall.
With soiled fingers, we trace their journey.,
a bit of pulp left wherever they stopped,
juice where they slept, ate, wrote.
Do not worry. The scroll is not his creation,
but only a copy of a fake, valueless.

Plant a seed wet with flesh,
a thousand years later, a dead tree falls.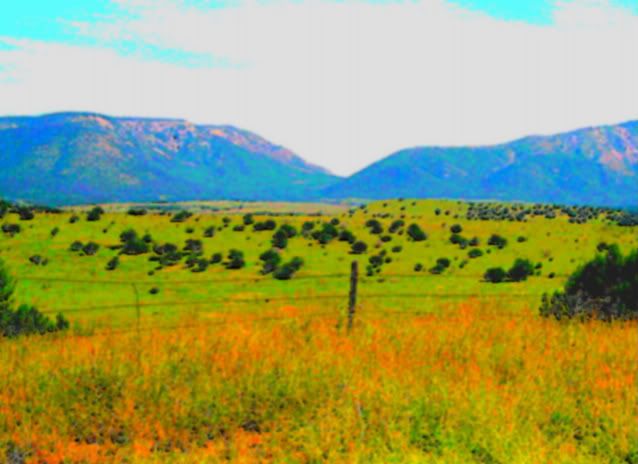 The next poem is from The Yellow Heart written by Nobel Laureate Pablo Neruda as he prepared for his death by cancer and the imminent U.S.-backed military coup in Chili in 1973.

Born in 1904, Pablo Neruda was the pen name and, later, legal name of the Chilean writer and politician Neftali Ricardo Reyes Basoalto. During his lifetime, Neruda occupied many diplomatic posts and served a stint as senator for the Chilean Communist Party. When Conservative Chilean President Gonzales Videla outlawed communism in Chile, a warrant was issued for Neruda's arrest. Friends hid him for months in a basement of a home in the Chilean port of Valparaiso. Neruda then escaped into exile through a mountain pass near Maihue Lake into Argentina. Years later, Neruda was a close collaborator to socialist President Salvador Allende.

Hospitalized with cancer at the time of the Chilean coup d'etat led by Augusto Pinochet, Neruda died of heart failure twelve days later. Already a legend in life, Neruda's death became charged with an intense symbolism that reverberated around the world. Pinochet had denied permission to transform Neruda's funeral into a public event, but thousands of grieving Chileans disobeyed the curfew, flooding the streets in tribute. Neruda's funeral became the first public protest against the Chilean military dictatorship.

Neruda's pen name was derived from Czech writer and poet Jan Neruda; it later became his legal name.

All the poems in the book were translated from Spanish to English by William O'Daly who has made Neruda's late poetry the focus of his artistic life, publishing a total five books of translation of Neruda's poetry. This book was published by Copper Canyon Press in 1990.



Philosophy

The truth of the green tree
in spring and of Earth's crust
is proven beyond a doubt:
the planets nourish us
despite eruptions
and the sea offers us fish
despite her quaking:
we are slaves of the earth
that is also governess of air.

Walking around an orange
I spent more than one life
echoing the earth's sphere:
geography and ambrosia:
juices the color of hyacinth
and the white scent of woman
like blossoms of flour.

Nothing is gained by flying
to escape this globe
that trapped you at birth.
And we need to confess our hope
that understanding and love
come from below, climb
and grow inside us
like onions, like oak trees,
like tortoises or flowers,
like countries,like races,
like roads and destinations.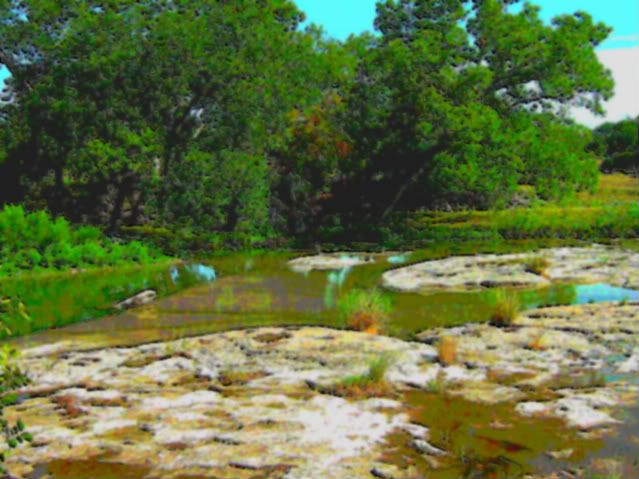 Here's a self-explanatory poem. Woe is me, a work ambush.



$13 and hour and air conditioning

got the call
yesterday,
project coming up
starting next week -
a month
in August
and September -
not a project
I particularly look
forward to
and the money
ain't great,
but anyone who'll
pay me
to sit in free air conditioning
in August
and September
has a leg up
on my attention









Emma Lazarus, born in New York City in 1849 is best known for writing The New Colossus, a sonnet written in 1883; its final lines were engraved on a bronze plaque in the base of the Statue of Liberty in 1912. The sonnet was solicited by William Maxwell Evarts as a donation to an auction, conducted by the "Art Loan Fund Exhibition in Aid of the Bartholdi Pedestal Fund for the Statue of Liberty" to raise funds to build the pedestal.

Lazarus was the fourth of seven children of Moses Lazarus and Esther Nathan, Portuguese Sephardic Jews whose families had been settled in New York since the colonial period. She was related through her mother to Benjamin N. Cardozo, Associate Justice of the US Supreme Court.

Knows as an important forerunner of the Zionist movement, she traveled twice to Europe, first in May 1885 after the death of her father in March and again in September 1887. She returned to New York City seriously ill after her second trip and died two months later in 1887, most likely from Hodgkin's disease.

Lazarus is buried in Beth-Olom Cemetery in Brooklyn.

This poem is from the book Emma Lazarus: Poet of the Jewish People, published by Arthur James in 1997 as part of a series on "Visionary Women."



In Exile

"Since that day till now our life is one unbroken paradise.
We live a true brotherly life. Every evening after supper we
take a seat under the mighty oak and sing our songs."
- Extract from a letter of a Russian refugee in Texas.

Twilight is here, soft breezes bow the grass,
Day's sounds of various toil break slowly off,
The yoke-freed oxen low, the patient ass
Dips his nostril in the cool, deep trough.
Up from the prairie the tanned herdsmen pass
with frothy pails, guiding with voices rough
Their udder-lightened kine. Fresh smells of earth,
The rich, black furrows of the glebe send forth.

After the Southern day of heavy toil,
How good to lie, with limbs relaxed, brows bare
To evening's fan, and watch the smoke-wreaths coil
from one's pipe-stem through the rayless air.
So deem these unused tillers of the soil,
Who stretched beneath the shadowing oak-tree, stare
Peacefully on the star-unfolding skies,
And name their life unbroken paradise.

The hounded stag that has escaped the pack,
And pants at ease within a thick-leaved dell;
The unimprisoned bird that finds the track
Through sun-bathed space, to where his fellows dwell;
The martyr, granted respite from the rack,
The death-doomed victim pardoned from his cell, -
Such only know the joy these exiles gain, -
Life's sharpest rapture is surcease of pain.

Strange faces theirs, where through the Orient sun
Gleams from the eyes and glows athwart the skin
Grave lines of studious thought and purpose run
From curl-crowned forehead to dark-bearded chin.
And over all the seal is stamped thereon
Of anguish branded by a world of sin,
Their seal of glory and Gentiles shame.

Freedom to love the law that Moses brought,
To sing the songs of David, and to think
The thoughts of Gabriol to Spinoza taught,
Freedom to dig the common earth, to drink
The universal air - for this they sought
Refuge o'er wave and continent, to link
Egypt with Texas in their mystic chain,
And truth's perpetual lamp forbid to wane.

Hark! through the quiet evening air, their song
Floats forth with wild sweet rhythm and glad refrain.
They sing the conquest of the spirit strong,
The soul that wrests the victory from pain;
The noble joys of manhood that belong
To comrades and to brothers. In their strain
Rustle of palms and Eastern streams one hears,
And the broad prairie melts in mist of tears.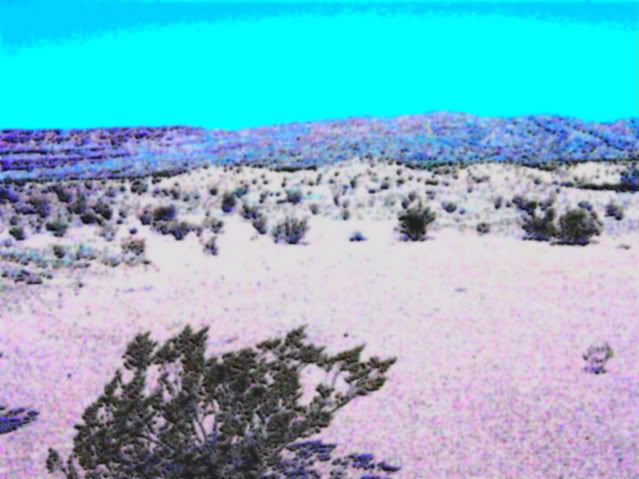 I introduced Joanna M. Weston to "Here and Now" readers a couple of weeks ago. Since then, I got my hands on a copy of her book, A Summer Father, published by Frontenac House of Calgary, Alberta, in 2006.

Joanna's book is dedicated to her father, Major John William Fletcher Jarmain, who died on June 26, 1944 in Normandy, France.

Shortly after Major Jamain died in the Normandy Invasion, a book of his poetry was published. Joanna was only six years old when her father died and, in the years since, has read her father's poetry over and over, seeking to know more about the man he was.

Her book continues that search, including at the beginning of many of her poems, quotations from her father's book of poems.

You can find out more about Joanna and her book by clicking on her link under the link section of the page.



October, 1942

And there our dead will keep their holy ground.

El Alamein -
the place
where poetry
became need
beyond want

a way to put gunfire
bombs minefields
sand drilling flesh
into order

a way to find respite
in a glimpse of magnolias -
moonlight on a sandbag wall

it was
the place of knowing
that only me who fought
at Alamein
would mark the map
with sand and yellow moon

we who come later
find lilies
and buried poems


Fragments

He sang for company as he shoveled the sand,
Digging himself a shelter for the night.

the desert gave him
hard sky over moving sand
instead of peacetime's
vineyards and summer sun

under the artillery of El Alamein
he found himself leached
by dunes and guns
alive by grace
from Tel-el-Eisa

here he viewed life
in small pictures -

a soldier
sang of orchids

wire twisted
a telephone pole
to crucifixion

a broken wall
for shelter -

poetry a luxury of time
when words slipped out
gritty and thin
exploding
sand and shrapnel
to portray
the inexplicable
to his daughter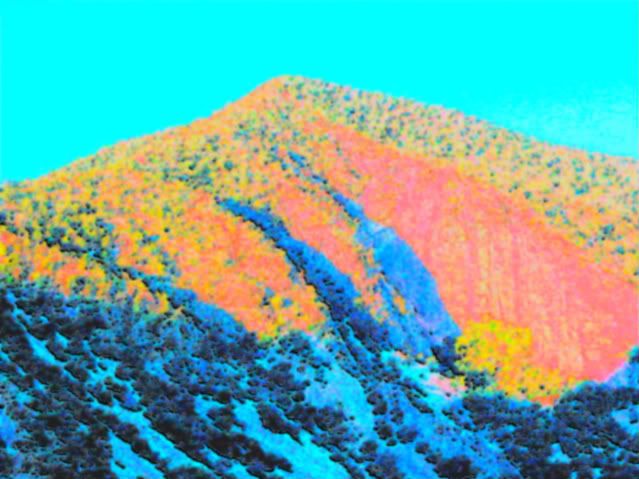 My next poem is by Michael Gottlieb from his book The Likes of Us, published by Harry Tankoos in 2007.

I found a lot of references to Gottlieb in Google files, but nothing in the way of an organized biography. So, all I know of him is what I read in his poems.

Like this one.



Inconvenient Affects

for Drew

that which doesn't kill you, almost kills you

what is just not available any longer, irrespective of price

lying seething at the edge of the frame, close to the boil, empurpled

the unfit - prevailing, the abjurate

understandable. Spot on. A festering that denotes little apparent prog-
ress. An eschaton, bedeviled. Narrowing in on

at the tertiary depot where we attempted to to present all this as a color-
able benefit: repatriating the unwilling, now nearly attired in their ob-
jections, each encircled by a slick of not-unnatural premonition. Amidst
them a frank perisher, like a symptom of thrush

the awkward bits, ultimately papered over by a condominium between
the two parties. Dividing it all up, like a former coaling station

a veritable adventurism, antic
deeply troubling, a protestation fed by reckless rescheduling, too-close-
ly-successive

a fully let-out disinclination to join the frolic. Risible, jeering, revving,
veering

as it flags, the squall fading into the arms of the distracted

the better and the much better, leading to a retreat into "base articula-
tion," no more than another hollowed-out mountain

a former favorite

insisting, caning, treed, floored, hap, ail, unassailable

patronymics scattering like alibis along with rubbishly exhortations and
debased collations, heaped upon the cold table - all we ever hear from
that quarter

in the hermit borough, home to certain long-thought-lost-species, a
city-state of dissimulation rises up as if overnight, teeming with suspect
notables

chapels of collision-partners

- like aids to mariners. Triangulating by means of eyesores

the crushing overhead, the flat file appearing at the bar, the bulleted
notation with one's name inscribed. The express instruction. That one
there

rationing what used to be apportioned

in this for-noon, this darkened chamber

what the hosts of the becalmed have decided to set before us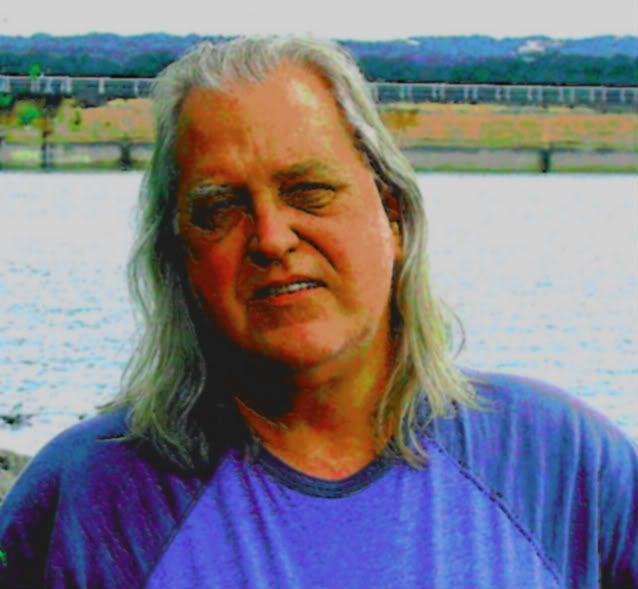 I wrote this late last week. Don't know what brought it to mind, most likely the situation in Georgia.



draft dodging

i remember
seeing my reflection
in a store window,
long hair,
greasy looking,
thin coat
against the wet
cold,
a refugee-looking
bit of human
marginalia


it was the first week
of January, 1966,
barely a month
from my 22nd birthday,
just off the bus from
Bay City, a small nondescript
town where i was working
for a small, nondescript newspaper,
when the "Greetings" letter
from Uncle Sam
set a new course
for my life,
a course i had frantically
avoided
since my 18th birthday

- dumb,
i was, to believe
i could skip out on school
and no one at the draft board
would notice -

it was early days in the war,
though no one knew that
at the time, and i
really didn't have an opinion
about it,
except that, for damn sure,
i didn't want any personal
part of it.
it was just, much like
Dick Cheney
at about the same time,
i though i had better things
to do and was sure smoking
dope, drinking too much,
and thinking deep thoughts
were much more valuable
contributions to the war effort
than anything i could do
with an actual
gun

but the letter came
and,
Canada aside,
there didn't seem much
choice
until i went to the pre-
induction physical
and passed a room
where a line of draftees
in their underwear
were being divided into
two groups,
counting off down the line

1, 2, army,
3, marines,
1, 2. army, 3, marines
1,
2,
army,
3,
marines

and i said the hell
with that
and went back to Bay City
and joined the Air Force,
bumping some poor draft dodger
like myself, except
with lesser test-taking skills,
into the 1, 2, army, 3, marines
probably,
for which, though i'm sorry,
i'd do it all again

which brought me to this
place, a block and a half
from the induction center
in Houston,
looking at a stranger
i knew was me,
looking back from a store window,
a drifter in life
whose accomplishments
never matched
the opportunities available
to him,
the most alone
i had ever been,
wondering
what came next, knowing
i'd never see this particular
mirror-me
again,
wondering
it that was a good thing
or bad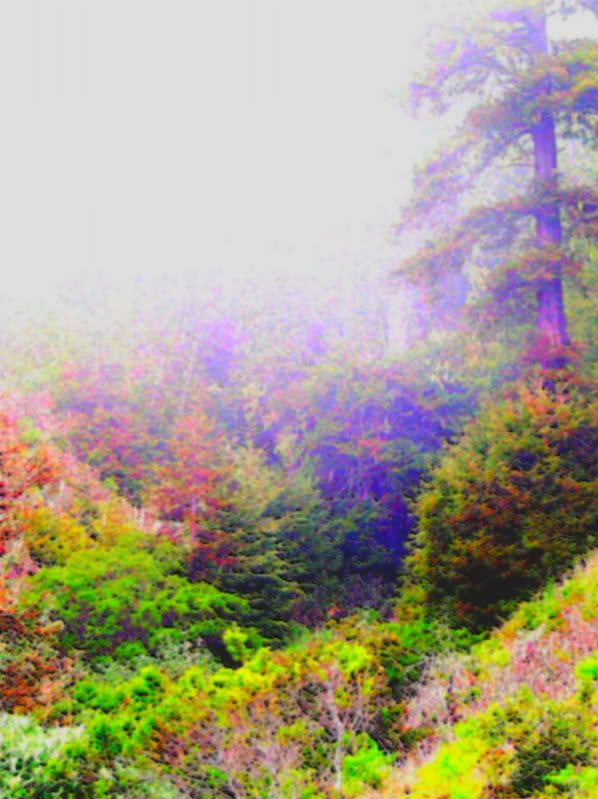 My next poem is by R.S. Thomas from his book Poems by R.S.Thomas published by The University of Arkansas Press in 1985.

Thomas, a Welsh poet and Anglican clergyman, was born in 1913. Beginning in 1932 he studied at he University College of North Wales, Bangor, where he read Classics. He was ordained as a priest in the Anglican Church in Wales after completing his theological training at St. Michael's College. He and his wife and son lived a very simple life with a tiny income earned from his various religious assignments. One of the few household amenities the family ever owned, a vacuum cleaner, was rejected because Thomas decided it was too noisy.

He retired from the church in 1978, and he and his wife relocated to a tiny cottage in one of the most beautiful parts of Wales. Free from the constraints of the church he was able to become more political and active in campaigns that were important to him, becoming, among causes, a fierce advocate of Welsh nationalism.

Thomas died in 2000.



That Place

I served on a dozen committees;
talked hard, said little, shared the applause
at the end. Picking over
the remains later, we agreed power
was not ours, launched our invective
at others, the anonymous wielders
of such. Life became small, grey,
the smell of interiors. Occasions
on which a clean air entered our nostrils
offswept seas were instances
we sought to recapture. One particular
time after a harsh morning
of rain, the clouds lifted, the wind
fell; there was an resurrection
of nature, and we there to emerge
with it into the anointed
air. I wanted to say to you: "We
will remember this." But tenses
were out of place on that green
island, ringed with the rain's
bow, that we had found and would spend
the rest of our lives looking for.


Thomas had a reputation as a dour, bad-tempered man. Possibly the
reason can be seen in this poem which speaks to a very dark religious
view indeed.


Amen

It was all arranged:
the virgin with child, the birth
in Bethlehem, the arid journey uphill
to Jerusalem. The prophets foretold
it, the scriptures conditioned him
to accept it. Judas went to his work
with his sour kiss; what else
could he do?

a wise old age,
the honors awarded for lasting,
are not for a savior. He had
to be killed; salvation acquired
by an increased guilt. The tree,
with its roots in the mind's dark,
was divinely planted, the original fork
in existence. There is no meaning in life,
unless men can be found to reject
love. God needs his martyrdom.
The mild eyes stare from the Cross
in perverse triumph. What does care
that the people's offerings are so small?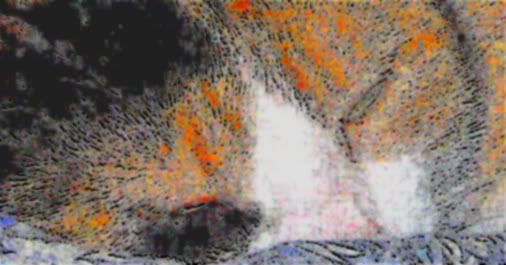 A four-time Pushcart nominee, Arlene Ang lives in Venice, Italy where she edits the Italian edition of Poems Niederngasse, an excellent journal that has been kind enough to publish my work on occasion (English edition).

Arlene is a friend of "Here and Now" and has appeared with us a number of times. Her work has also been published in a number of major literary journals, including Envoi, Mississippi River Online, The Pedestal magazine, Poetry Midwest, Rattle, and Smiths Knoll.

Our poems this week are from Arlene's book, The Desecration of Doves published by iUniverse, Inc. in 2005.

To find out more about Arlene and her book, click on her link in the link section on the right.



Siamese Women

Like cats sleeked with fluff,
they wait behind windows
for the activity of rabbits
to feed their daily curiosity.

Their indoor purrs act as radar,
detect each housekeeping
weakness in the neighborhood.

My mother-in-law warned me,
but I refuse to hang curtains,
punish Nero for digging holes
in our unweeded garden.

Grime on screen and glass
camouflages homelife. No doubt
they do not approve of my cooking.

There is cruelty almost
in their incessant scratching,
the kneading to find fault
the way alcoholics crave cheap gin.

Experience with a stray that clawed out
the entrails of our divan has taught me
contempt for everything feline.

In pure sunlight, I pad out
in my bunny slippers,
their ears sloshing into autumnal mud,
to retrieve the morning mail.

The calmly, under horrified gazes,
I walk back to our unmatted front door,
the trail of dirt my own version of up yours.


Pink

Motor cycles grumble blackly
from the street like giant bees;
morning rolls away on two wheels.

Leaning on the bathroom sink,
I count white minutes that skip
two months before every second.

As the salmon-bricked church tower
clangs its electronic bell, I face
the mirror and try a hesitant smile.

It is a beautiful day, after all.
The sky spills postcard-blue
oil paint through the open window.

Light heat grey-sweats buildings
and grease the branches of trees.
I wonder if I should call Mom.

On my left hand, sunstreaks capture
the pregnancy test kit as it flutters
parallel lines of shocking pink.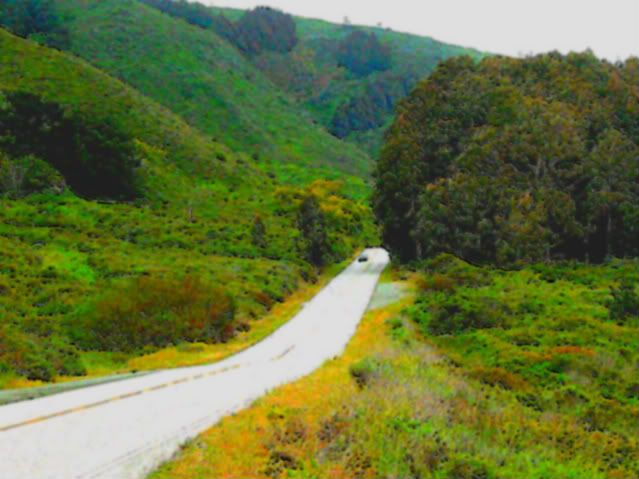 My next poem is by Lawrence Ferlinghetti, from his second book,
a coney island of the mind, published by New Directions in
1958. I bought the book when it was new and over the years since lost
it. I bought a copy (a very tattered and raggedy copy) at Half-Priced
Books last year for $3.98, not a whole lot less than I paid for the
new paperback fifty years ago. Come to think of it, it probably cost
less fifty years ago.



The Long Street

The long street
which is the street of the world
passes around the world
filled with all the people of the world
not to mention all the voices
of all the people
that ever existed
Lovers and weepers
virgins and sleepers
spaghetti salesmen and sandwichmen
milkmen and orators
boneless bankers
brittle housewives
sheathed in nylon snobberies
deserts of advertising men
herds of high school fillies
crowds of collegians
all talking and talking
and walking around
or hanging out windows
to see what's doing
out in the world
where everything happens
sooner or later
if it happens at all
And the long street
which is the longest street
in all the world
but which isn't as long
as it seems
passes on
thru all the cities and all the scenes
down every alley
up every boulevard
thru every crossroads
thru red lights and green lights
cities in sunlight
continents in rain
hungry Hong Kongs
untillable Tuscaloosas
Oaklands of the soul
Dublins of the imagination
And the long street
rolls on around
like an enormous choochoo train
chugging around the world
with its bawling passengers
and babies and picnic baskets
and cats and dogs
and all of them wondering
just who is up
in the cab ahead
driving the train
if anybody
the train which runs around the world
like a world going round
all of them wondering
just what is up
if anything
and some of them leaning out
and peering ahead
and trying to catch
a look at the driver
in his one-eye cab
trying to see him
to glimpse his face
to catch his eye
as they whir around a bend
but they never do
although once in a while
it looks as if
they're going to
and the street goes rocking on
the train goes bowling on
with its windows reaching up
its windows the windows
of all the buildings
in all the streets of the world
bowling along
thru the light of the world
thru the night of the world
with lanterns at crossings
lost lights flashing
crowds at carnivals
nightwood circuses
whorehouses and parliaments
forgotten fountains
cellar doors and unfound doors
figures in lamplight
pale idols dancing
as the world rocks on
But now we come
to the lonely part of the street
the part of the street
that goes around
the lonely part of the world
And this is not the place
that you change trains
for the Brighton Beach Express
This is not the place
that you do anything
This is the part of the world
where nothing's doing
where no one's doing
anything
where nobody's anywhere
nobody nowhere
except yourself
not even a mirror
to make you two
not a soul
except your own
maybe
and even that
not there
maybe
or not yours
maybe
because you're what's called
dead
you've reached your station

Descend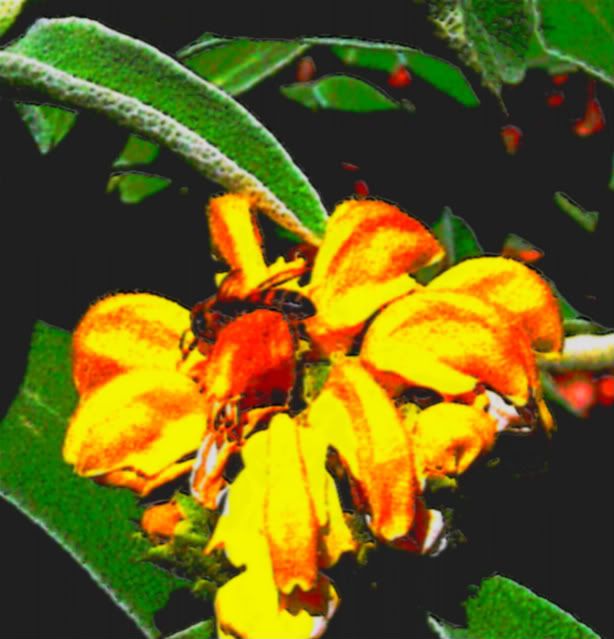 You'll see a lot of different people, if you pay attention. Some of them will just grab your heart.



no wrong

drove down the street
a bit
to Popeye's
to pick up lunch,
3-piece dinner, dark meat,
spicy and fries,
and the young girl
at the counter,
Ivette,
with an I,
brown eyes,
brown hair pinned up
in the back,
new,
i suppose,
trying so hard
to do everything right
she had me

could do
no
wrong
for me today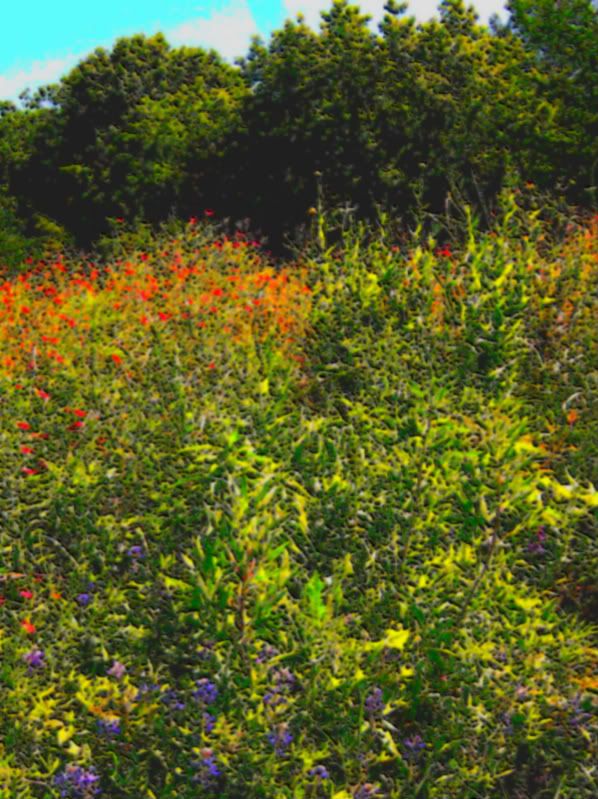 I have two books by "Here and Now" friend S. Thomas Summers, Death settled well, published by Shadows Ink Publications in 2006 and Rather, It Should Shine from the Pudding House Chapbook Series in 2007.

Scott is a high school English teacher in New Jersey. In addition to his chapbooks, his work has appeared in a number of print and on-line journals, Loch Raven Review, The Pedestal Magazine, The English Journal, The Orange Room Review, and 3rd Muse.

For more information about Scott and his books, click on his link in the link section on the right.

The first two poems below are from Death settled well and the last is from Rather, It should Shine.



Intentions

After a night's
rain, pine

needles bow
to the hills,

railroad tracks
shimmer in morning

sun, stretch
across earth

like tinsel.
I'll follow the tracks,

toss stones
at wrinkled beer

cans, watch
a squirrel
burden the shade
of a dying ash.


Moment at a Jersey Diner

At the counter, me hunch
over sandwiches and fries,
pan their coffee for gold.
A young waitress flits from table
to table like a hummingbird.
She sups at each flower,
vanishes in a fog of voices.


Possession

This was the poem I meant
to whisper in your ear,
but rain dances on the dark

road, popcorn sparking
on a skillet, and the air
beneath this cluster of pines

has been painted a blacker
shade of nigh. You'll never
breathe this moment as deeply

as I do so please forgive me -
I'll sleep alone tonight, lost
in the hammock of this secret.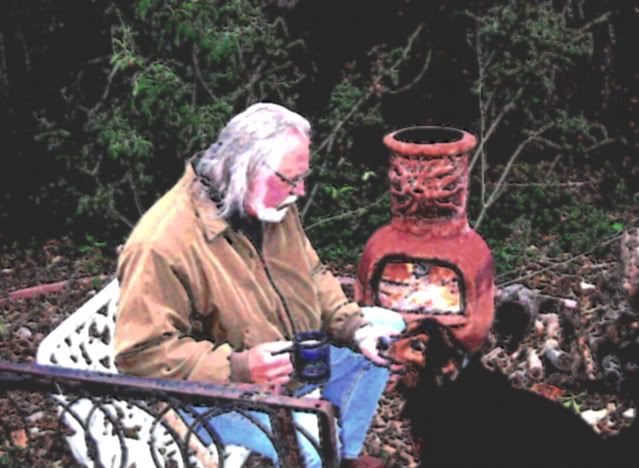 Here's something I wrote several weeks ago, a closer for this week.



liar, liar

i lied
to my dog today

when it came time
to put her in the car
so we could drive
to our morning walk
i said,

"Reba,
i can't take you
with me
today
because i have
a bunch of errands
and you'd be stuck
in the hot car
and you'd get hot
and sweaty and
you'd hate it."

liar
liar
pants on
fire

the truth is
i don't have any errands,
don't plan on doing anything
different
from what i usually do,
i just didn't want the hassle
of taking her home like i usually do
before i go off to all the places
i usually go off to

but
i knew
as i scratched behind her ears
and looked into her soft brown eyes
that, weeping
though she might be on the inside,
she believed me

just as she always
believes me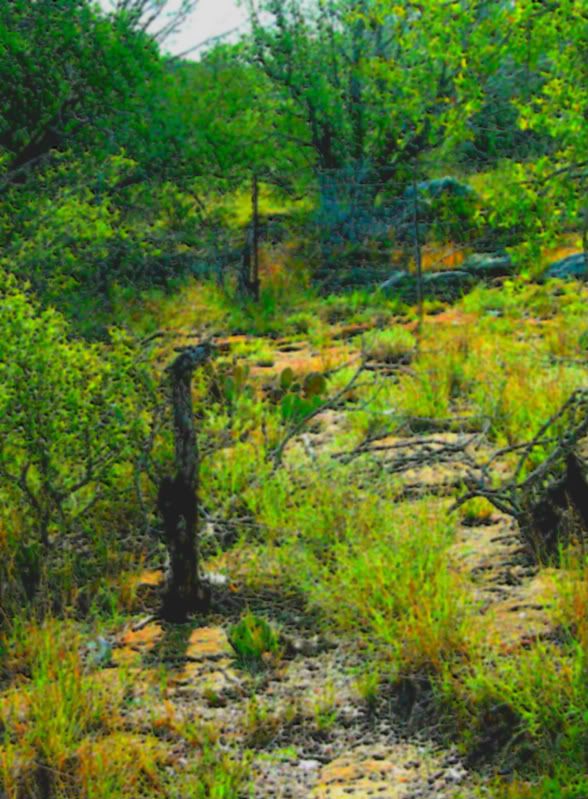 Though the way may continue, the road for this week's ends right here and right now.

Until next, remember that all the material presented in this blog remains the property of its creators. The blog itself was produced by and is the property of me...allen itz.