Picking Rorschach Daisies
Thursday, August 07, 2008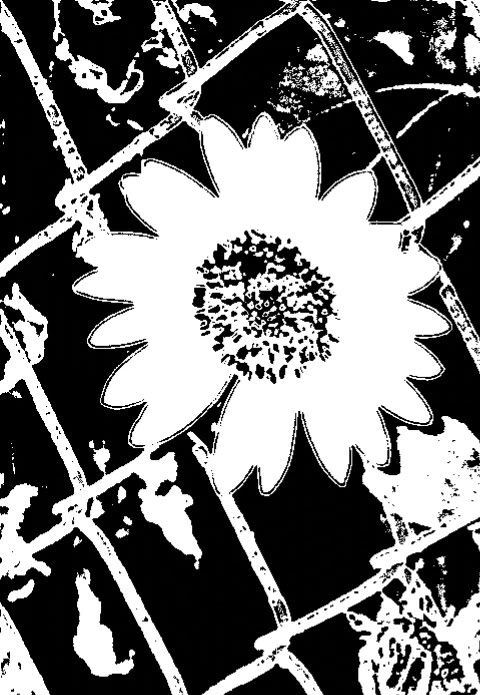 III.8.2.





(Posting this week a day early due to family events, graduations, etc. tomorrow through the weekend, so it's now or Sunday at the earliest. Would rather be early than late.)

So here it is another week gone by and another week closer to the election about which I'm becoming more and more concerned. In the war between the future and the past, McCain and his band of Bush weasels appear to be gaining ground.

But that's another story.

First, a word about the images this week. I'm not dedicated enough to photography to head out into picture taking expeditions in the middle of summer heat, meaning a lot of the images you've seen in the past couple of months are recycled.

I try each week to come with a consistent look for the issue, at the same time trying to old pictures look new. This week I wanted a pen and ink abstractish, or, better word, rorschachian look. So that's what the images this week are about. Applying the "ink stamp" effect available on photobucket to experiment, I discovered that flower images gave me just the look I wanted. So all the images this week began their life as flower photos, some pretty obvious as to their source, some not.

I like the look as a change I haven't tried before and hope you find it interesting as well.

Now, as to the lineup this week, we have:

From my library

E.E. Cummings
Philip Nikolayev
Ursula K. Le Guin
Peter Coyote
Reg E. Gaines
Juan Feliipe Herrera
Charles Harper Webb
Anna Akhmatova

From friends of "Here and Now"

Thane Zander
Rhonda Maltbie
Walter Durk
Dave Ruslander

And a few from me.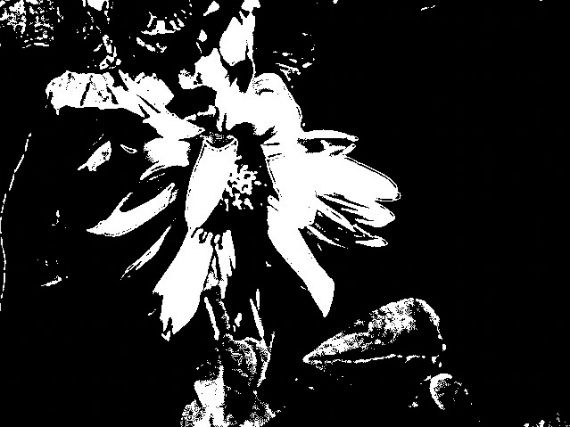 I completed my university education experience about 846 years ago having read the same two or three poems by E.E. Cummings that most people had read.

Like a lot of people, I knew nothing about his war poems and next to nothing about his love poems.

I've used some of the war poems here, and now, from the same book, Etcetera, The Unpublished Poems, are two of his love poems. The poems are in a section of the book containing poems left with Elaine Orr during the 1918-1919 time period. They were discovered after Orr's death in 1975.

There had been an affair between Cummings and Orr, beginning while Orr was still married and shortly before Cummings' service in the U.S. Army. The affair continued until Orr divorced her husband and agreed to marry Cummings. The affair lasted three years; the marriage just a few months.

The poems in each section of the are numbered, but not otherwise titled.



VII
as
we lie side by side
my little breasts become two sharp delightful strutting towers and
i shove hotly the lovingness of my belly against you

your arms are
young;
your arms will convince me,in the complete silence speaking
upon my body
their ultimate slender language

do not laugh at my thighs.

there is between my big legs a crisp city.
when you touch me
it is Spring in the city;the streets beautifully writhe,
it is for you;do not frighten them,
all the houses terrible tighten
upon your coming:
and they are glad
as you fill the streets of my city with children.

my love your are a bright mountain which feels.
you are a keen mountain and an eager island whose
lively slopes are based always in the me which is shrugging, which is
under you and around you and forever i am the hugging sea.
O mountain you cannot escape me
your roots are anchored in my silence;therefore O mountain
skillfully murder my breasts,still and always

i will hug you solemnly into me.


VIII

my lady is an ivory garden,
who is filled with flowers.

under the silent and great blossom
of subtle colour which is her hair
her ear is a frail and mysterious flower
her nostrils
are timid and exquisite
flowers skillfully moving
with the least caress of breathing,her
eyes and her mouth are three flowers. My lady

is an ivory garden
her shoulders are smooth and shining
flowers
beneath which are the sharp and new
flowers of her little breasts tilting upward with love
her hand is five flowers
upon her whitest belly there is a clever dreamshaped flower
and her wrists are the merest most wonderful flowers my

lady is filled
with flowers
her feet are the slenderest
each five flowers her ankle
is a minute flower
my ladies knees are two flowers
Her thighs are huge and firm flowers of night
and perfectly between
them eagerly sleeping
is

the sudden flower of complete amazement

my lady is filled with flowers
is an ivory garden

and the moon is a young man

who i see regularly,about twilight,
enter the garden smiling to
himself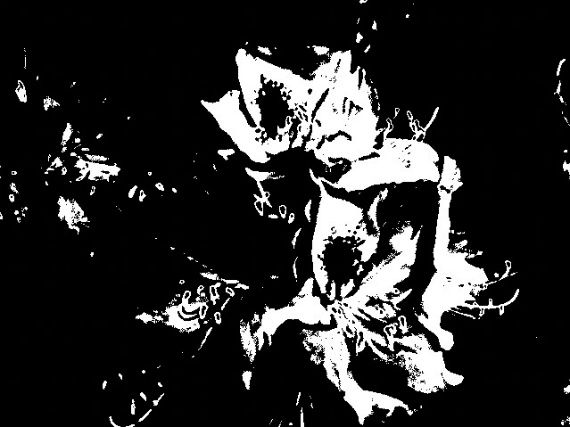 Here's a poem I wrote last week.As usual, you read my poems, you read about my life.



skipping Las Vegas

they're
off

D
and her mother
and a couple of her brothers

i put them
on a plane a hour ago
for a week in Las Vegas

i passed

i like to have
at least a week
in a city

sitting at a sidewalk
cafe
studying the people

and learning the
rhythms
of the city

before i'm ready
to go out
and do whatever you're supposed

to do
in that particular
city

and Las Vegas -
i can't think
of anything at all

i'd want to do
there,
can't think of anything

i've lost there
i'd ever want back,

no interest at all
in gambling
(sore loser)

or neon
or glitzy shows
or showgirls

in hot pants
or West Texas cotton growers
who believe in

luck

you know how you know
some things
without any evidence

or direct experience,
well
i've never been to Vegas

but still i know
that it was probably better
when the mob ran it

you know,
if you have to choose,
always choose the honest

thief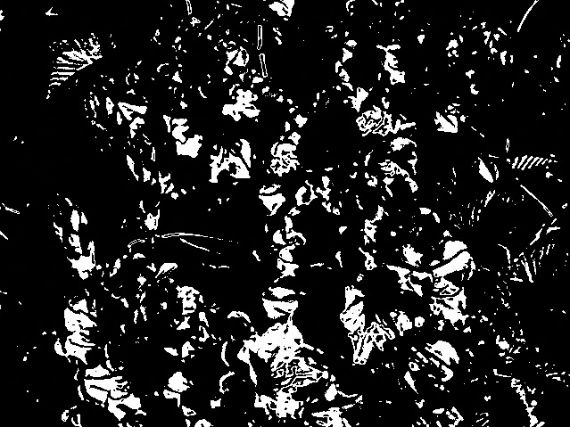 Philip Nikolayev was born in Moscow in 1966 and grew up fully bilingual in Russian and English thanks to his father, a linguist. He started out as a Russian poet, but came to the United States in 1990 to attend Harvard University, and has since been writing primarily in English. His poems have appeared in such journals as The Paris Review, Grand Street, Verse, Stand, Jacket, Salt, overland and many others across the English-speaking world.

He is the author of two collections of poems, Artery Lumen and Dusk Raga. The poem I have this week is from his third collection, Monkey Time, published by Verse Press in 2003, and winner of the 2001 Verse Prize. He is also the editor and publisher of Fulcrum: an annual of poetry and aesthetics).

Nikolayev lives in Cambridge, Massachusetts, with his wife, poet Katia Kapovich and their daughter.



My International

I'm a Jewish New Yorker from America.
I come from a background of my family,
mostly from Brooklyn,
with a touch of Lower East Side.
I have three golden dental teeth in my mouth,
a silver one and a gold one. My grandmother
came from Bukhara in the nineteenth century.
She had the custom
of keeping a Bukharan cook in residence.
A female cook.
Both quickly picked up the Yankee
habit of smoking self-rolled cigarettes,
or smokes. Something
they would never have done in Bukhara. OK,
I'm not exactly sure what I'm saying.
OK, maybe, I dunno, maybe I'm Russian.
Yeah, maybe I'm that Russian
from Wicked Walnut Wool Street (Ave.)
in Cambridge, Mass.
or something that resembles him or her
in absent-mindedness and peculiar manners
of speech. Maybe that. Maybe I smoke
crude cigarettes, 2 packs daily,
ripping off the filters, drinking three
Dublin boys under the table.
Or maybe I'm a German biochem
grad student who laughs at American PC
soaking white teeth in purple Pinot Noir. I am Greek.
I am Latin. I am Chinese. I am Hindustani.
Hello? Hello? Where is my national identity?
Who cares? Why would anyone care?
These are my clothes, take them.
These days everything is international.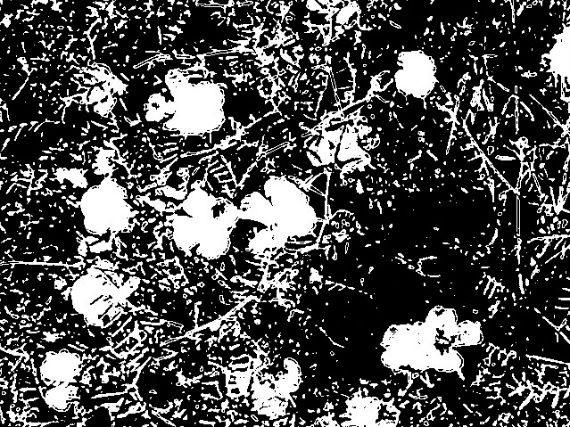 Here's a whirligig of a poem by our friend from New Zealand, Thane Zander.

Thane is a 49 year old web poet, closely aligned with three poetry forums, a director of two fora at Blueline Poetry and regular contributor in the House, an Admin/owner of an endemic New Zealand Poetry forum Whiti Ataahua - New Zealand Poetry, and is currently participating in a brainiacs poetry forum called Babilu. He is a Bipolar sufferer and lives in semi retirement which allows time for all things poetry. His hometown is Feilding, New Zealand and he has two daughters.



Crying Insomnia in a Dust Storm

Brilliant strobe lighting, pulsing
illuminating a fornicating couple;
we met Tarantino in a Mall Store
he was filming another Tomato Sauce commercial.

We belie our years, the soft potato couch,
passing Gangrene Toes and Magic Mushrooms.

Yesterday was The Seven Hundreds reunion,
they counted the dead, sixty mournful souls,
the infantry regiments fighting without bullets,
the artillery lost for words, fights on.

The Banana Republics lick their wounds
a loss of face as Zero Dollars transfer from accounts,
we pass the Fraud Morgue, a home for retired
wheelers and dealers, their lot baked
in the cold ovens with Silver Sliding Plates,
animuscule ambivalence shivers in a foreign park.

Climbing the Wrightwheel Stairwell
punching the air in victory, Ezra Pound,
his sermon on dexterity falling on long silent ears,
and mouths too afraid to utter profanity
suck in the air left vacant by several Egrets.

She tosses salad, the kitchen a frightful mess,
children play skiddies on stray Lettuce Leaves,
chuck up the calamari into a computer
reminiscent of a Gargoyle Garbage Can,
Tarantino moves to ask Kubrick,

Is the Tea hot?

The dust storm in Gerald's Office reaches gale force,
we salivate the possibility of Aural Orgasm,
the yards all clear now the time has passed,
we all gather at Times Square, to watch Time
in which I read about Autism, the Dark Disease,
It's not rare you know,

Past the Demon Door, and down Harry's Corridor
the footslide etches a hoedown in C,
faces in strange windows peer back in silence,
a motion towards elicits a look of horror,
the belly of the Lime Green Tomato Fish
is gutted open to divulge Dali Fingers,
not to be outdone, the Stray Cur erupts Monet,
and seven special Suckerbacks slide seductively home.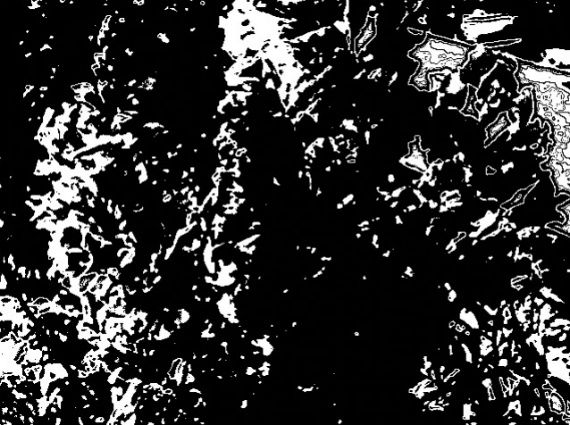 Ursula K. Le Guin, born in 1929 and one of the giants of science fiction and fantasy, has also published six books of poetry, including Incredible good fortune published by Shambala in 2006, The next poem is from that book.

Le Guin, writing extensively in all genres, is winner of the Hugo, Nebula, Gandalf, Kafka and National Book Awards.



The Mute

What song will she sing
who is dumb? She can hum
like bees, she can rustle
like the trees, like the birds
she can whistle, anything
but words.

Why is she so?
Her human tongue was cleft
by a feathered arrow. The dark sparrow,
the judgment crow, the anger owl
split her language, left
her to trill and hiss and howl.

Standing near her
I sing for her
words of fear
and hope and horror.


The Woman in the Attic

I am the mad woman in the attic,
professionally frantic. Hear my laugh?
Loud, singularly mirthless, automatic.
I am the first and worthless wife.

My heart is not in this poem.
How could it be? My life
is contingent, like that of the Golem
or the Golden Calf,

on a word written on my forehead,
or a popular belief.
I am boring, I am bored.
Ha ha I say to joy, ha ha to grief.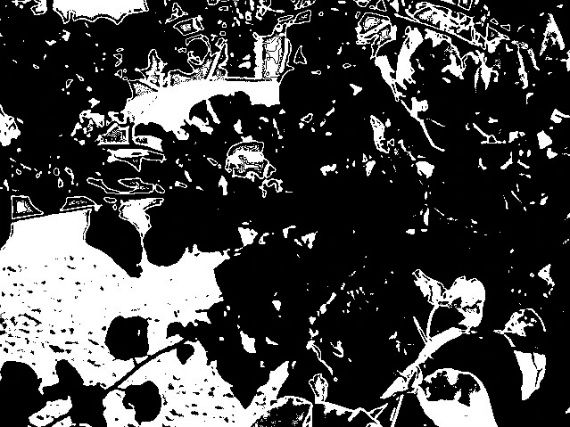 I have two poems this week from a new friend, Rhonda Maltbie, including a perfect little ku.

Rhonda lives and writes in the Pacific Northwest. Her poems have appeared in various online and paper publications. Most recently her work appears in Underground Window, Poets Against The War, Simply Haiku, World Haiku Review and Mindfire Renewed, to name a few.



Silhouette

To look at me you would not know that I am a poet.
When I look in your eyes, I see the thoughts
you haven't the will to voice.

I have learned to be still within the daily tick tock
of time that pulses in a capillary until it finally stalls
and stops.

In your smile is the promise of a tropical sunset. We vacation
in sand castles and bathe in salt water; at dinner you lick the poi
from my fingers, another page is written.

awake -
water shimmers ninhyndrin purple
beneath the moon

I have not stopped breathing yet.



Summer ku


lifeline -
a spider suspended on a ribbon
of dusty sunshine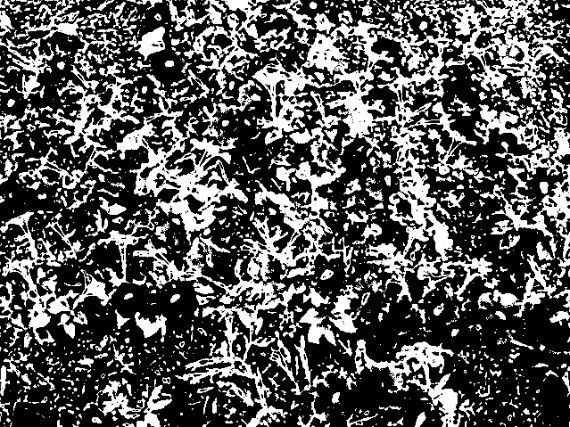 The next poem is from Poets Against the War, a print compilation of selected poems appearing on the website by the same name. Like 37 beezillion others, I have several poems on the website, but didn't make the cut for the book.

The author of this poem from the book is Peter Coyote who I assume is the Peter Coyote, since unlike the other lesser-known poets in the book, no information is provided other than the name.



Flags

Flags are everywhere
Tied to cars, strapped
to twisted girders, fanning the air
where silver needles have pierced
the steel ribs of a bold idea,
tossing hope to the teeth of gravity
cinching the collar on a world
straining to breathe.
Men are lifting broken children
from stones in Beirut, A flop-eared mutt
guards a human foot in Bosnia.
Stacked skulls peek
through lianas in Cambodia, while a fireman
breathes into the mouth
of a dead infant in Oklahoma.
The cookies of mothers, pomegranates, musky sheets
of marriage beds, pistachios and birthday cakes
are drenched in oily smoke and iron slag, Everywhere,
electrons serve only their own will,
heavy metals float as ash. Gaps appear
in every skyline. Everywhere, flags
open their wings in the hearts
of people, flutter in the cornet of my tv
while a man who thinks he is speaking,
barks, his lips
slick with marrow.

The prep-school boys
are rampaging again. The palm-frond bars
stocking brewskis, and "gimme" hats
for the dead-drop boys,
the dirty secret boys,
from El Mozote and Panama,
off to Bagdad and Kabul now,
dropping in to Peshawar. -
their itineraries clot the tongue
blood leaks from the ears of history.
The class of '55 boys
are crazy for bottle-neck flies.
Soot-stained
snapshots, and upturned chair, a thumb -
- everywhere people are weeping and afraid,
waving flags, plotting check and mate,
as if one smooth move might rid the world
of shadows. They are burying
jews in Tel Aviv, lofting flag-wrapped martyrs
in Ramallah, curing the mourners in New York.
Everywhere, there is emptiness, tattered space
where someone once sauntered
or warmed their hands with steaming chestnuts.
Each banner a thousand deaths
somewhere
each flag a sword,or swooning plane,
somewhere,
each snapping pennant taps
a riddle in code:
can the heart of a people
be opened by a killer?
Closed by a leader?
Numbered to suffering even
as it weeps?

The dead
in Chile are poems,
in Nicaragua palms and vines;
in Yugoslavia catalogued in Brussels,
in Baghdad, irradiated dirt.
In New York, dust
drifting on sills
and dashboards through vaporized glass,
dancing in freshets of air that whisper,
startling those holding their breaths
to hear the faintest of cries.
And the hard man with the soft eyes
resting in the shadows of poppies,
negotiates with the lavender angel
the number of souls required
as threads in a flag
woven to the glory
for Allah.

Autumn Equinox, 2001.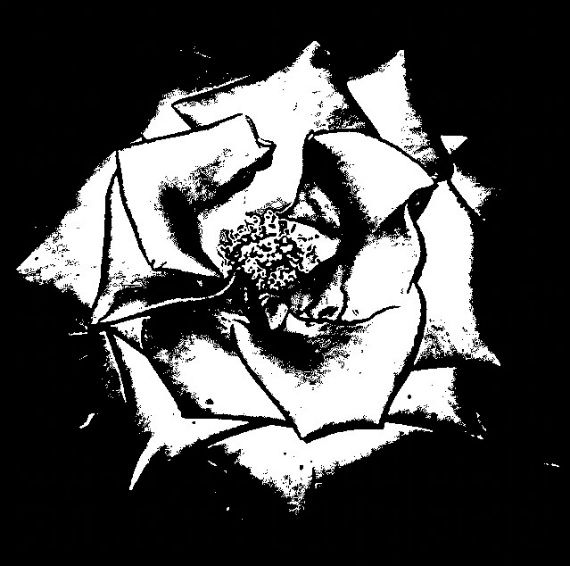 This is one of the poems I have on the Poets Against the War website (but not in the book). I wrote the poem in February, 2004 and it was posted on the website the same month.



welcome home the warrior safe and whole

let us not think today of those who remain,
but celebrate instead only you, home now,
safe for a while from the lying old men
who sent you away, the craven old men
who passed their own war in hiding,
saving all their bellicosity for a day
when risk would again be borne by others

oh, safe now in their paneled office,
how they glory in sending others to die,
no hiding now for them,
but photo ops far from the line of fire,
in the garb of warriors
on the deck of a warrior vessel,
watch them preen, thieves that they are,
stealing honor from the blood
of better men and women
than in their grandest dreams
they could ever be

but you are not them,
you went with honor and with honor you now return,
far away now from the sand
and desert heat,
far away from lurking death beside each road,
around each corner, behind each wall,
behind, you have to fear, each smiling face

through the random grace of whatever gods
look out for warriors and their families,
you are home,
home to friends and worried kin,
to wife and dancing daughters
(grown so in the months you were gone),
home to gentle hills and dew-drenched pastures,
home to the cleansing rains of October,
to the cool nights and shifting colors of early autumn,
home to your own warm bed
and the arms of all who waited for your return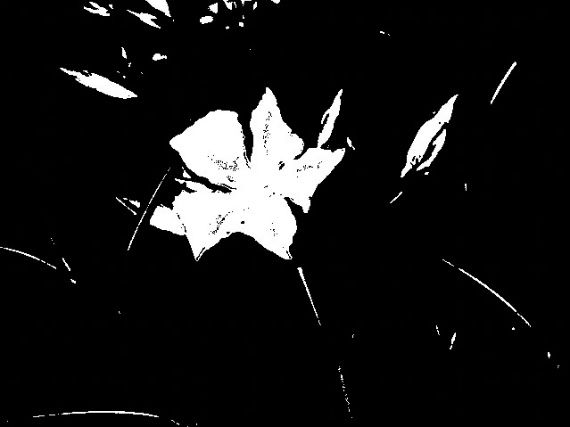 Reg E. Gaines is a poet, teacher, lecturer and Grand Slam Champ has appeared on MTV's "Spoken Word Unplugged" and has two books out, 24-7-365 and Headrhyme Lines. The poem I'm using is from the anthology Aloud; Voices from the Nuyorican Poets Cafe and is also available from Mercury Records.





Please Don't Take My Air Jordans

my air jordans cost a hundred with tax
my suede starters jacket says raiders on the back
i'm styling....smilling....looking real mean cuz
it ain't about bein heard just bein seen

my leather adidas baseball cap
matches my fake gucci backpack
there's nobody out there looks good as me
but the gear costs money it sure ain't free

and i gots no job no money at all
but it's easy to steal fresh gear from the mall
parents say i shouldn't but i know i should
gots to do what i can to make sure i look good

and the reason i have to look real fly
well to tell you the truth man i don't know why
i guess it makes me feel special inside
when i'm wearin fresh gear i don't have to hide

but i really must get some new gear soon
or my ego will pop like a ten cent balloon
but security's tight at all the shops
everyday there are more and more cops

my crew's laughing at me cuz i'm wearin old gear
school's almost over summer is near
and i'm sportin torn jordans and need somethin new
there's only one thing left to do

cut school friday catch the subway downtown
check out my victims hangin around
maybe i'll get luck and find easy prey
gots to get some new gear and there's no other way

i'm ready and willin i'm packing my gun
this is serious bizness it sure ain't no fun
but i can't have my posse laughin at me
i'll cop something dope just wait you'll see

come out a the station west 4th near the park
brothers shootin hoops and someone remarks
HEY HOMES...WHERE'D YOU GET THOSE DEF NIKES
as i said to myself....i likes em...i likes em

they were q-tip white bright and blinded my eyes
the red emblem of michael looked as if it could fly
not one spot of dirt the airs were brand new
had my pistol knew just what to do

followed him very close behind
waited until it was just the right time
made a left turn on houston pulled out my gun and screamed
GIMME THEM JORDANS...and he tried to run

took off fast but didn't get far
i fired (POW) he fell between two parked cars
he was coughin/cryin/blood dripped on the street
and i snatched them air jordans off a his feet

while layin there dyin all he could say was
please...don't take my air jordans away,,,
you think he'd be worried about stayin alive
as i took off with the jordans there were tears in his eyes

the very next day i bopped into school
with my brand new air jordans man was i cool
i killed to get them but hey...i don't care
cuz now...i needs a new jacket to wear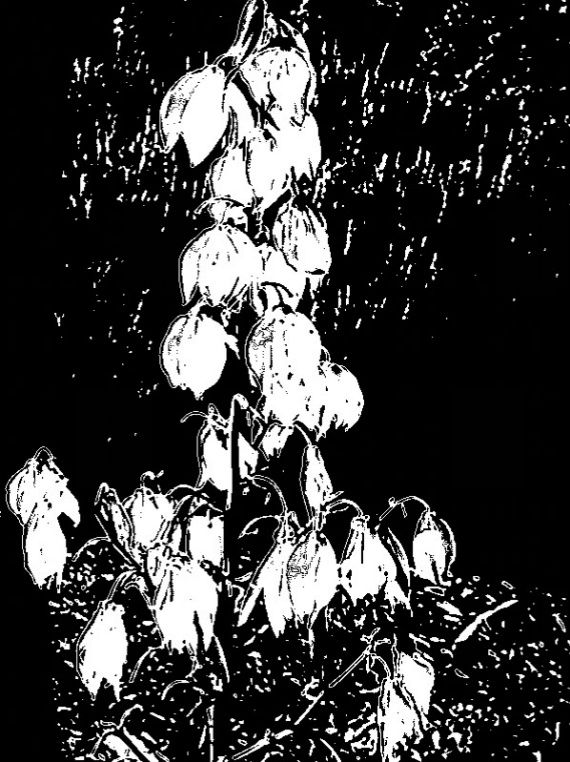 Now here's a poem from Walter Durk another friend of "Here and Now."

Walter was born in New York City and says he has lived in Asia and numerous places in the United States.



Little lions

When I arrived
they were not here.
I had no one
to speak to

I must tell you
I missed them - their
resplendent hues
that brighten

my day. I have seen
a rainbow in sunlit
mist as great falls
rushed toward me

It does not come close

I do no harm to
these little lions
that tell me vivid
stories with their skin

And as close
as we may be
they do not
belong to me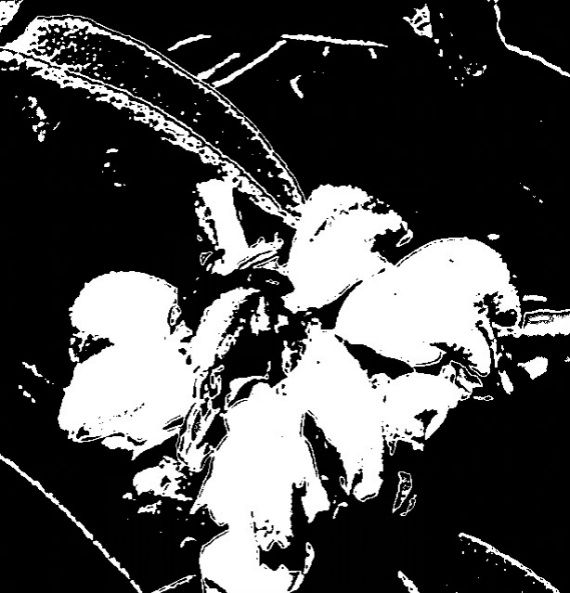 I haven't used anything from Giraffe On Fire by Juan Felipe Herrera in a long time. I lent the book out then forgot about it. I just got it back last week and, looking through it again, realized I had forgotten how truly strange many of the poem in it are. Given that, it's still beautiful work, vivid and alive.



Shawashte

I am coming back o the fiery humor of Mexican towns. I've been dragging
a topaz-colored branch my mother gave me - flickering, since
the early years. I've been dragging these curly papers filling with light
at noon the navy yards from the west and smoke looms up, this oil
and green steel where you lose flesh in one swing - one handsome swing
from the young jackhammer - this was Woody Herrera's death in '64.
What could they do with the stump figure and his peach-checkered leg?
Where did they bury his son's curses? Where did he walk?

I went through the tiny veins, through the cobblestone
back to El Colorin, eighty miles east of the Pacific in central Mexico.
I was asking for salt. At times, I was even more simple and
received the sharp sweetness; the kind you get from a Mexican lime
and if you are lucky from your own eyes as you gaze across the streets
full of ring vendors, Indians and fancy melting cars. I went inside.
I wanted to touch the belly under the waters - darkness opening up
a black fan with amethyst sparkles where the face was. I even slept
in a shredded hammock; the wet insects dropped from the ceiling
to click their jaws, go up again - scale the ruins.

There was a Ferris wheel with a Spanish girl wearing a pearl necklace;
the background - roses and chrome. There was a spattered bus leaving me
in the town plaza of Guatemala City - I had to fight for a ticket south;
I wanted to go deeper. The Indians crowded to see me, looking down
at the ground. Their feet were swollen, but they carried shawashte,
a walking stick, blackish and stonelike, finished like a clarinet,
a clarinet of resentments. In El Salvador, that's how far I got one year
I lived on a finca with a robust zookeeper, a plantation man who dressed
in fatigues. I never knew his name. We drank wine once. Once, at dinner
we sang Adios muchachos, companeros de mi vida. Everyone in Latin America
knows this song. Then, I climbed up the volcano, the hills and met
the workers and their fenced-in vegetables and their love for oranges
right after they are picked, sitting cross-legged, maybe warming
tortillas on the embers, they are the ones I love the most, they are the ones
tied down to a boot whose shadowy strings follow me.

I had written two pages about this. There is nothing memorable, nothing
here, the publishers said. I kept on, going through my oversized clothes.
My color was somewhere between a burgundy and a brown; passions
consumed me, I think - something between a burgundy and a brown.
My cheeks are hollow, my hair, oily, longish to the midback. I wore
muslin and huaraches, the type the tourists buy - not meant for wearing
because they are pointed. I was a clown of sorts. I strayed, at times
I joined others - a Chicano from East L.A., with green eyes, a kind
cameraman who kept on, now he lives in Brazil, there were others;
tall women and some men with notebooks, sketchpads - they were
writing too, they talked about their grandmothers whom they never
met, they talked about El Paso and the Juarez border, they mentioned
shame, they mentioned water. These were the tillers and scrubbers,
they said, these were the prayers

for the little ghost in the grasses, for the two-headed calf
for the feeble kid, frozen with a tiny leg
for the braids inside a plastic back form the pharmacy
for the daughter walking ahead, past the terrible gates
for the husband made to drink gasoline by the patrol
for the American officer with one eye.

We camped under an old tarp and ate sweet dough backed over a wire.
It tasted like licorice and rice. We shuffled backstage, put on pebbled
masks, we called it the Theater of Freedom, and used other words too,
like teatro and carpas, for years we performed in the tobacco collectives
in northern Veracruz, and back in Hollenbeck Park, in East L.A., where
my buddy was from, even in Chino Prison on the West Coast too.
The inmates asked us to take cartoons and letters back to their wives.
On time we went to Granger,Washington,up north, I had never seen
the snow, so powdery, with lights. I grew up in Southern California.
Who's to say what I'll see next, I told them. My words were spontaneous.
I used words like rebozo, lotus, my favorite animals were the deer and
the eagle. The others used words like bronze and nation and phrases
like viva la mujer, there was something behind all this, free from
bitterness, in the shape of a harp, behind us.

This was 1968, this was 1974, no one cringed then, no one whispered,
we walked out of our houses and crossed the street as if underwater -
you couldn't see our eyes or even the way our hands were shifting,
the language was unknown - you could feel the heat waves though,
maybe, something traveling, rushes, fragrance, this was 1979, maybe
some are still going, I heard Carlitos Robles took his children to Italy.
Parma, they said, and Dolores Valencia made it to Berlin, every day,
from the bitten walls - she makes sure she takes the old signs down,
she says, and she puts up something from the backpack, a soda cup,
maybe with pieces of pumpernickel for the birds, a funny little meal
under the sky. I am picking a small meadow, ahead - two bushels
of bright reddish leaves in a basket, a Greyhound depot on the other
side, forlorn, with a foolish clock, it is late spring, I can tell it is a
Mexican town, by the smoke and the women's laughter, more smoke.
All morning I've been hearing tiny currents rushing through the trees,
I am walking alone, more with my left than my right, like my father.
There is much work to be done, he would say, so many ruins
to sweep, so much blue dust to settle.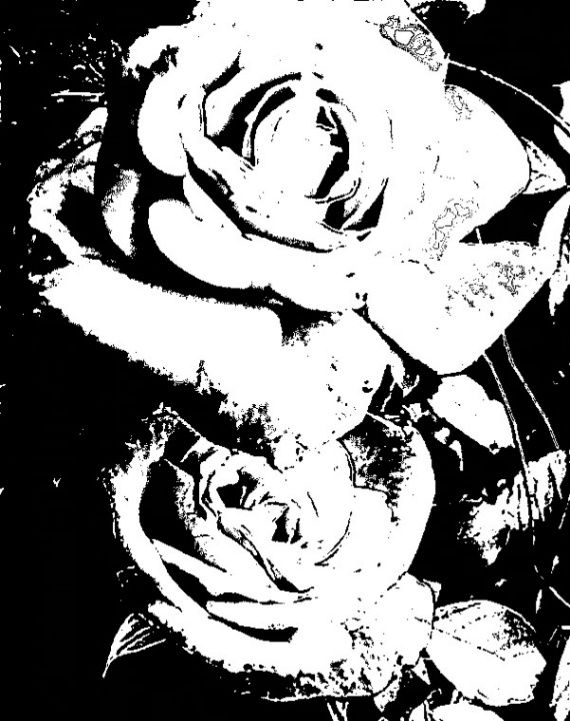 Here's another one I wrote last week on a day that started in a particularly disappointing way.



shards

damn,
i really felt skinny
this morning,
then i put my
quarter
in the weight
fortune
and lucky lotto number
machine
and...

oh well...

it's like the
cool breeze
early in the morning
when Reba and i
do our sniff and hustle
around Huebner Oaks,
not a hint
of the furnace to come
so i'm always surprised
a half hour later
when the sun fries
the breeze
and the humidity
steams
like a forgotten
teapot
on the stove...

seems
i should be
too old
to be suckered
this way, but still,
i find myself
at the end of every day
surrounded
by shards of
illusions
crushed in
head-on smashups
with unforgiving
reality

even age
does not seem
a reliable cure
for
unreliable
hope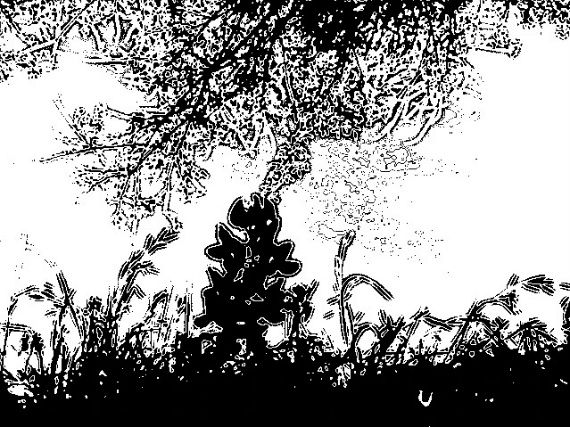 Charles Harper Webb is a rock singer turned psychotherapist, specializing in work with creative artists, and Professor of English at CSU, Long Beach.

Webb won the 1997 Morse Poetry Prize for his book Reading the Water. His other books of poems include Liver, Tulip Farms and Leper Colonies, Hot Popsicles,and Amplified Dog. Additionally, he is recipient of the Academy of American Poets Prize, a Whiting Writer's Award, a Guggenheim Fellowship, and both the Distinguished Faculty Scholarly and Creative Achievement Award and the Distinguished Faculty Teaching Award.

The following poem is from Reading the Water.



Broken Toe

Blessings on you, toe of many colors:
purple as a grape, maroon as a raspberry,
yellow as a ripe casaba, greenish-white
as honeydew where the Doctor's adhesive pressed

I've been boring lately, puffy little pig.
I've complained, "Nothing ever happens to me,"
swollen bread stick, stumpy penis gorged
with blood. I was sunk in complacency

with my good salary, good job, good girlfriend,
writing good poetry about nothing (or next to)
not to offend the eight to ten people
who read them.
"Goddamn it fuck shit cocksucker

O Judas hump!" - it was a prayer you pulled from me,
fat gouty priest, when, in the dark, I tripped
on my Heater-Plus-Fan. "Motherfucking, asshole
goddamn slutty shit-face, fuck fuck fuck!"

A word-orgasm after long celibacy. Blessed release!
How did I stand the unfractured monotony?
Welcome back, pain. Welcome back, passion.
Welcome back, something-to-howl-about,

grist for the how're-you-doing? Remind me
of the joys of walking, jump-rope, running,
playing footsie. Hammer home the certainty
of decay, memento mori at my body's end.

In the TV screen of your bruised nail, I see the usual
skulls and skeletons, but also wheelchairs,
triple-bypass surgeries, hit-and-runs,
cancers, deaths by earthquake, flood and killer bee.

The words fragility and tenuous flow by
like banners towed by blimps. I wasn't drunk,
I kicked no woman or dog, or door, though if you like
to think I did, dear reader, do. Believe I broke

my toe drop-kicking ninja, if it pleases you.
Simply to reach the fridge is an adventure.
I hop on one leg to answer the phone.
It took ten minutes, the first day, to get my shoe on.

When I found that I could not depress my clutch
and had to give up my day's plans,
I swore a good two minutes more, then hopped
inside, crimson with rage and pride -

with real conflict in my life -
with an ache so sharp that I when I stepped
I cried, "Jesus!" - with my heart's silence broken -
with something to say.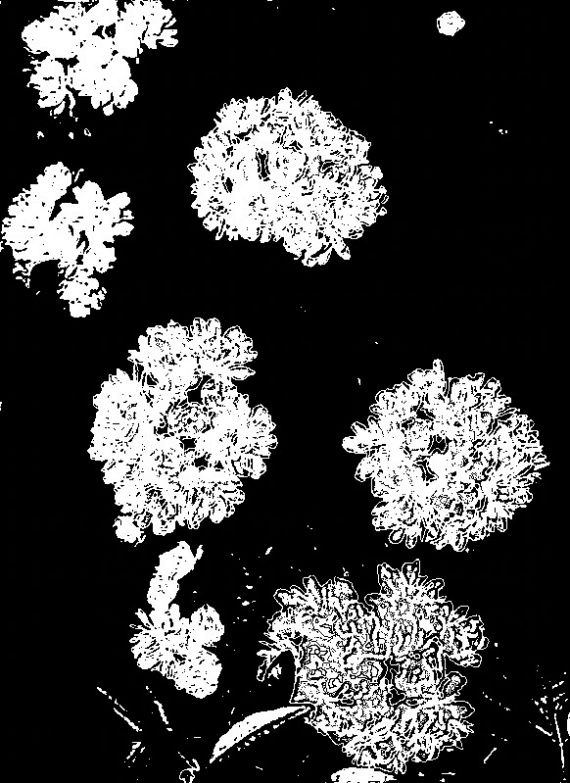 Here's a poem by our friend Dave Ruslander from his book Voices In My Head. To find out more about Dave and his book click on his link under the link list on the right of the page.



Leaning Farthest Away From The Sun

Somewhere near midnight,
blacktop reflected
like ribbon on a package.

Deer froze and stared
from gold diamonds,
Pontiac pointed at his
green corn moon
and my mind was headed
beyond the horizon
into imagination

I tossed my cigarette,
the cherry end scattered.
And orange comet hurled
through exhausted mist.
That's when I realized
there are shades of black.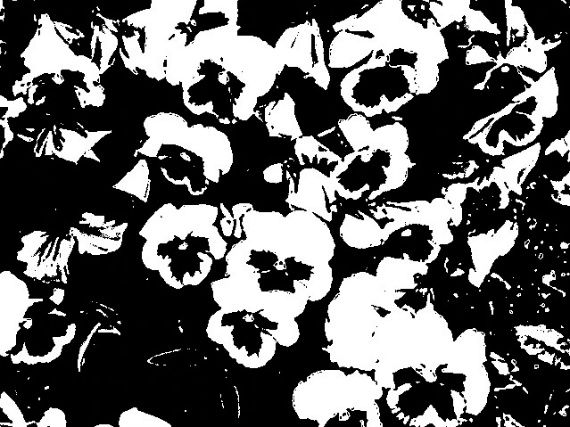 Born in 1889, Anna Akhmatova achieved her first fame as a icon of pre-Revolutionary Russian literary society. After the revolution she became the unofficial spokesperson of all those who suffered through Stalinism. During World War II, the authorities briefly rehabilitated her for her patriotism, but later clamped down again with a repression that was not lifted until the last years of her life, when her literary achievement and international recognition could no longer be ignored.

Akhmatova died in 1966.

These poems are from Anna Akhmatova: Selected Poems, published by Zephyr Press in 2000. It is a bilingual collection, Russian, with English translations by Judith Hemschemeyer.

The short pieced I selected to use here are untitled, but each is dated when written.



I don't know if you're living or dead -
Whether to look for you here on earth
Or only in evening meditation,
When we grieve serenely for the dead.

Everything is for you: my daily prayer,
And the thrilling fever of the insomniac,
and the blue fire of my eyes,
And my poems, that white flock.

No one was more intimate with me,
No one made me suffer so,
Not even the one who consigned me to torment,
Not even the one who caressed and forgot.

Summer 1915:
Slepnyovo

****

The twenty-first. Night. Monday.
The outlines of the capital are in mist.
Some idler invented the idea
That there's something in the world called love.

And from laziness or boredom
Everyone believed it and here is how they live:
They anticipate meetings, they fear partings
And they sing the songs of love.

But the secret will be revealed to the others,
and a hush will fall on them all...
I stumbled on it by accident
And since then have been somehow unwell.

1917
Petersburg
****

I dream of him less often now, thank God,
He doesn't appear everywhere anymore.
Fog lies on the white road,
Shadows start to run along the water.

And the ringing goes on all day.
Over the endless expanse of ploughed fields,
Even louder sound the bells
From Jonah's Monastery far away.

I am clipping today's wilted branches
From the lilac bushes;
On the ramparts of the ancient fortress,
Two monks stroll.

Revive for me,who cannot see,
The familiar,comprehensible, corporal world.
The heavenly king has already healed my soul
With the peace of unlove, icy cold.

1912
Kiev

****

I am listening to the orioles' ever mournful voice
And saluting the splendid summer's decline.
And through grain pressed tightly, ear to ear,
The sickle, with its snake's hiss, slices.

And the short skirts of the slender reapers
Fly in the wind like flags on a holiday.
The jingling of bells would be jolly now,
And through dusty lashes, a long, slow gaze.

It's not caresses I await, nor lover's adulation,
The premonition of inevitable darkness,
But come with me to gaze at paradise, where together
We were innocent and blessed.

July 27, 1917
Slepnyovo

****

Now no one will listen to songs.
The prophesied days have begun.
Latest poem of mine, the world has lost its wonder.
Don't break my heart, don't ring out.

A while ago, free as a swallow,
You accomplished your morning flight,
But now you've become a hungry beggar,
Knocking in vain at strangers' gates.

1917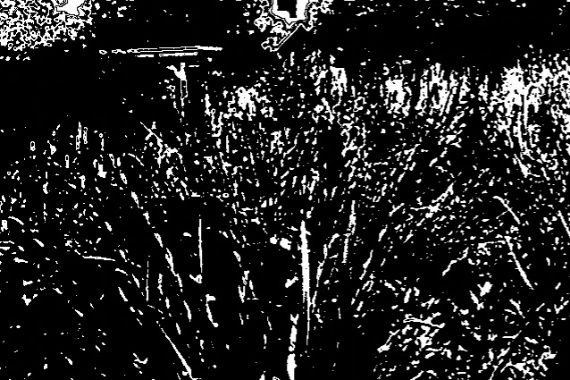 I wrote this last week, an effort to find some satisfaction in whatever way circumstances allow.



niche marketing

too damn
hot -
that's the problem

don't know
what i'd do without
these air conditioned
coffee shop

oases -
this one, La Taza,
i come to on Monday nights

for the little poetry group
we started
months ago -

they also sell my book here,
or, at least,
display it for sale,

haven't actually sold one
here
but i do notice

the one I donated to
their free library
for people to read

while drinking their coffee
has disappeared,
an experience i've had

in several coffee shops
that stock my book -

demonstrating that
though the book might not be
a big seller on the coffee shop

circuit,
it's a hot item
in the thieve's market -

i find some satisfaction
in that,
though it is pleasure

of a very peculiar sort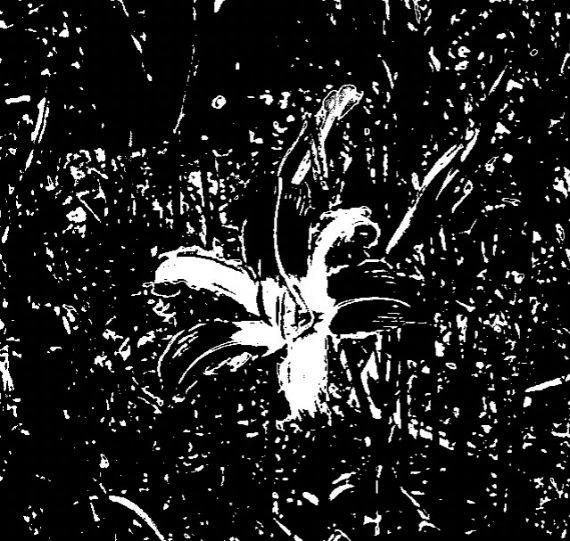 That's it for this week. Will see you again one week from now. Until then - stand by for the same song and dance - all the material presented on this blog remains the property of its creators. The blog itself was produced by and is the property of me...allen itz.