And-Ah One And-Ah Two
Friday, August 01, 2008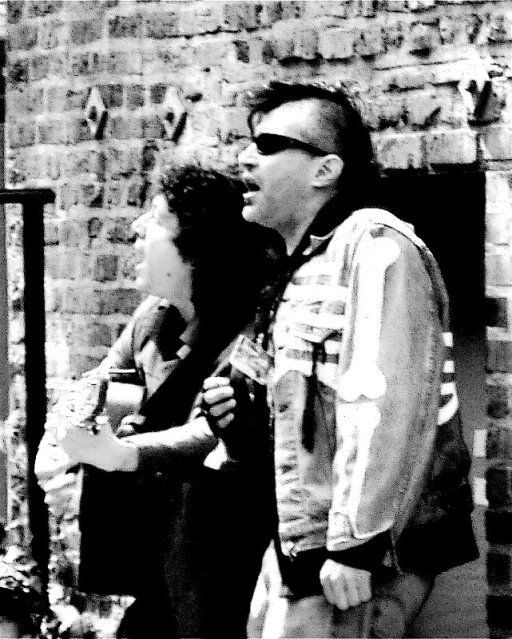 III.8.1.




So here we are, August 1st.

My grandfather's name was August and he was, I'm told, a very nice man. The month of August, however, is the pit of the pits. The only good thing about August 1st is it signals the likelihood of only two more months of summer. And even that's far from assured.

Well, August is what August is and the weather is what the weather is and I can't do anything about either, so, setting my pitiful whining aside, let's move on.

The line up for "Here and Now" for this week is:

From my library

Dennis Tourbin
David St. John
Margaret Atwood
G.E. Patterson
Charles Bukowski
Czeslaw Milosz
Travis Watkins
Gladys Cardiff
Francisco X. Alarcon
Deborah Garrison

Friends of "Here and Now"

Dan Cuddy
James Hutchings
Alice Folkart
Jim Fowler
Shawn Nacona Stroud

And my own contributions as well.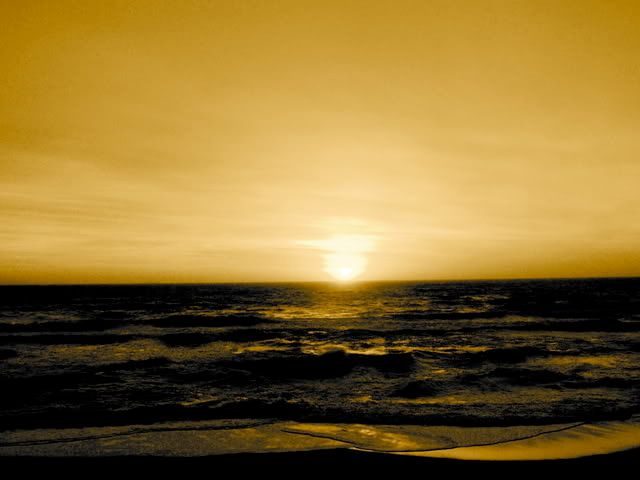 My first poem this week is by Dennis Tourbin, from his book In Hitler's Window published in 1991 by The Tellem Press of Ottawa.

Tourbin, born in 1946, was a poet, painter, performance artist, novelist and art and poetry-magazine publisher. He was active in the artist-run centers network since the early days; he was a founding member of the Niagara Artists' Center and ran Gallery 101 in Ottawa, in addition to having been Chairman of the Board of Artspace in Peterborough. He is said to have been a key part of the development of the lively regional art scene since the seventies.

Dennis Tourbin died in 1998.



Electro Knokke

In the dark night
the glow of pink neon
cuts through
the flash of a car's
headlights. In the
distance - the vast
Atlantic Ocean
appears.

Huge ships, like
cities inch along
the horizon; the
slow passage of
light and time.



The cold North Atlantic...
I imagined
young men, soldiers,
landing on this
beach years ago.

I imagined their
bodies washing ashore,
their ghosts...their
voices whispering,
whispering as the water hit
the shore.



I imagined those
last few moments
the bitter cold
of the water
and the sand
and the sharp snap
of bullets through
the dense flesh

A slow movement
into an eternity
so foreign,
so strange,
each step
a mystery;

the waves washing
away all evidence
with each deep
breath of the ocean.

The blood just a
small reminder,
a certain remembrance
of some forgotten dream.

The flash of chrome
sparkling in the mirror
glass mirror.

The main street,
an abattoir,
a new discovery;
the disappearing
landscape,
metal hurtling
through space,
the blur of
colour in the
distance, a
fire shooting
from every window.

In time I will
hold burning
diamonds in
the palm of
my hand.

White flames
dancing,
reaching,
for the distance
in the violent sky.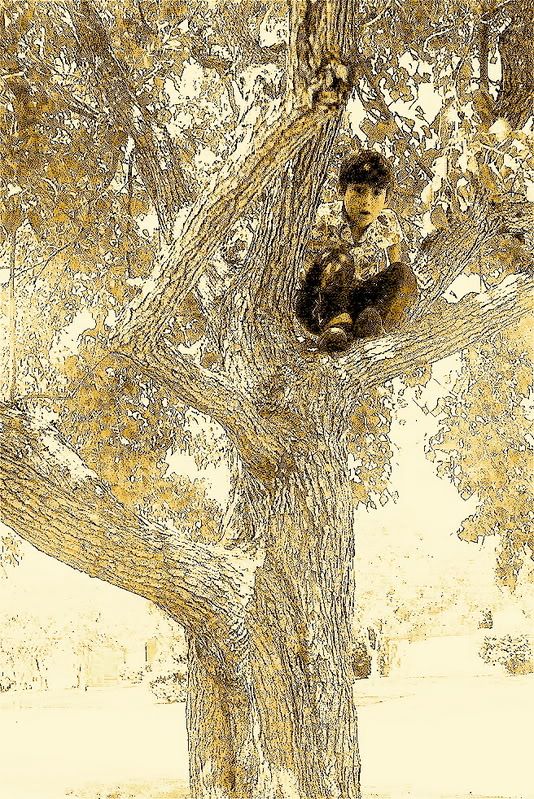 Looking through the newspaper the other day, I found some interesting stories.



national report

New Hampshire

storms carve swath
of death, destruction

God is blamed,
along with newly elected
politicians
and Greek sailors
on leave -
God makes no
comment,
newly elected
politicians
unleash swaths
of meaningless
politigoop,
Greek sailors'
comment only one word,
"what?"
after lengthy discussion
among themselves
in a foreign language
which a panel of experts
said, when consulted,
might be Greek


Arizona

community college
shooting injures 3

incident blamed on
God,
newly elected members
of the Arizona House of
Prevaricators,
and Albanian parachutists -
all refused comment
except the ghost of Barry
Goldwater
who, when consulted, said
"go away!"


Alaska

bear attack leaves
woman in bad shape

close associates report
woman
bent in at least three
places, also suffering
bad case of
bear
breath
hangover


District of Columbia

US Airways fires pilot
whose gun discharged

pilot
fires back


Louisiana

river oil spill cleanup
could take weeks

if not months,
or possibly years -
former governor Edwin
Edwards reports from his cell
in the Louisiana Federal
Correctional
Facility
for Former Big Shots
that he could fix it all in hours
if everyone in Louisiana
would send him three
dollars
and forty-seven cents


District of Columbia

foreign AIDS aid
legislation approved

former Senator Jesse
Helms signals approval
from his grave, as long
as, the recently deceased
Senator
adds,
none of the money goes to
queers.


California

Charges against Marine dismissed

after court martial panel determined
that the killing of the two Syrians,
was provoked by their wearing
of long beards, open toed sandals,
and otherwise appearing
Arabic


Elsewhere in the Universe

President George W. Bush

assured by the
Vice-President
and Karl Rove
that his swing would
improve
with just a little more practice,
returned to his game
of golf, handing off
the nuclear
"football"
to Jenna
in the interim
so she'd
have something to play with
while on honeymoon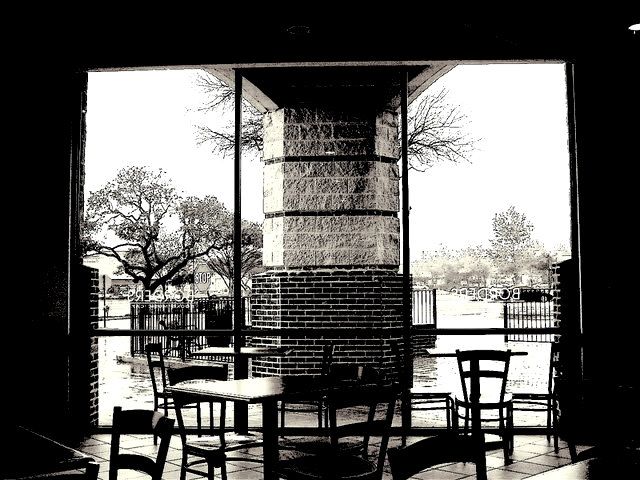 David St. John was born in Fresno, California, in 1949, and educated at California State University, Fresno, where he received his B.A. In 1974, he received an M.F.A. from the University of Iowa. He is the author of six books of poetry, including Prism, Study for the World's Body: New and Selected Poems, No Heaven, and Hush. His awards include the Discover/The Nation prize, the James D. Phelan Prize, and the prix de Rome fellowship in literature. He has also received several National Endowment for the Arts Fellowships and a Guggenheim Fellowship.

St. John currently teaches in the English Department at University of Southern California, Los Angeles.

My poem from him this week is from Study for the World's Body published in 1994 by HarperCollins.



The Avenues

Some nights when you're off
Painting in you studio above the laundromat,
I get bored about two or three A.M.
and go out walking down one of the avenues
Until I can see along some desolate side street
The glare of an all-night cafeteria.
I sit at the counter,
In front of those glass racks with the long,
Narrow mirrors tilted above them like every
French bedroom you've ever read
About. I stare at all those lonely pies,
Homely wedges lifted
From their moons. The charred crusts and limp
Meringues reflected so shamelessly -
Their shapely fruits and creams all spilling
From the flat pyramids, the isosceles spokes
Of dough. This late at night,
So few souls left
In the place, even the cheesecake
Looks a little blue. With my sour coffee,
I wander back out, past a sullen boy
In leather beneath the whining neon,
Along those streets we used to walk at night,
Those endless shops of spells: the love philtres
And lotions, 20th century voodoo. Once,
Over your bath, I poured
One called Mystery of the Spies,
Orange powders sizzling all around your hips.
Tonight, I'll drink alone as these streets haze
To a pale grey. I know you're out somewhere -
Walking the avenues, shadowboxing the rising
Smoke as the trucks leave their alleys and loading
Chutes - looking for breakfast, or a little peace.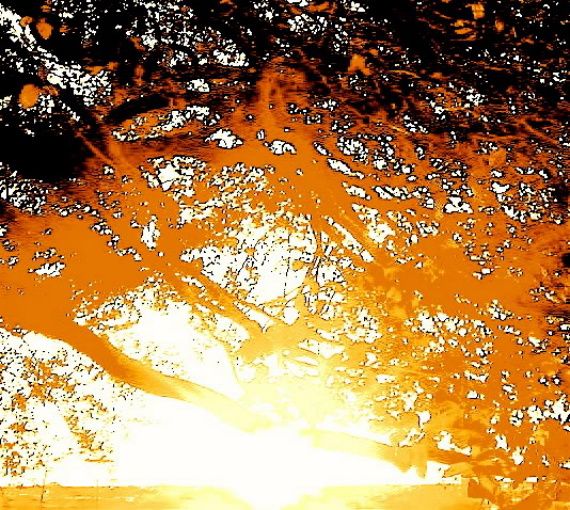 Here's a longish poem from "Here and Now" friend Dan Cuddy. Dan posted this on the Blueline Forum in three parts over the course of three days. I was sold on the poem from the very first post.



Painting

What would I paint
if I painted?
Rooms?
No, my wife likes to paint rooms,
and she sculpts them too
with furniture, pictures, flowers.
There is an art to decorating a room.
Would I paint doors?
How many shades of white or black
or red or green
or, God help us, gray,
could I paint a door?
I would have to be a minimalist.
I am not Ellsworth Kelly,
and Frank Stella doors?
Okay for art museums,
but not a house.
Would I paint a rectangular canvas
in the great tradition?
I can't draw more than stick figures.
My trees would be blotches,
not leaves of green,
the clouds would be a film
like on glass,
and they wouldn't alter shape or meaning
like a Rorschach spot.
No, I'd paint what I paint
and that is words.

Green greets with its enthusiastic "grrr",
it latches on,
it stretches your arm with its long ee's
and since it is so fertile with its "n"
that sounds like "and"
green n yellow are so mellow
ah, yes, green is such an affirmation
unless it gets stuck in bread
or puts its "in" to envy
but green is usually healthy, wealthy,
wise?

Green is too fertile with red.
Oh, RED, she is
a Venezuelan senorita,
hot-to-trot,
rrreddd tight skirt,
a tube
of lovely flesh,
tight that rredd,
frilly lace at the ankles,
breasts a-popping,
Grreenn can't stop dancing
pressing herrrr tight,
that Spanish rose breath,
ooooh, the sweat dropping off grrrreen leaves,
the grrreen light flashing "Go",
the stalks rising,
the tendrils reaching,
the dollars as green as grass
and as numerous,
oh Mr. Green how flamboyantly
thorns and all,
you hold that Rose!
She has dark eyes,
like beetles,
but sweet as raisins
oh, and her body is heat,
oh, Mr. Green you are in a hothouse now,
the smoooth petals of Miss Rrreddd,
how like a jungle your mind
Mister Green, all vine and concupiscence,
a monkey chattering on top of a palm,
and in the palm of her hand
you are a little preying mantis
seeking just a leeetle kiss,
oh, what passion in the Garden of Eden,
Miss Red eyes like evening clouds,
and the drapery hiding those secrets,
what does she think?
Is her affection innocent and pink,
or is she after blood,
red, red blood,
and will Mr. Green be blue?

Bleh,bleh,blue
sobbing,weeping
unmanly,
so off he hid
like the day's sky in a storm,
oh peeking maybe now and then
but Green turned turquoise first,
like a pool
when he watched and reflected on
the bikini'd Red
sashaying cheek to cheek
over to the rich purple dude,
who was all plum proud of his royal self,
and Miz Red, like a carpet,
lay down at his feet
and he, robed with ego, tread on Red,
and she moaned like a grape squeezed to wine,
while blue was just an afternoon shadow,
a far distant sea
blanching like the ocean in sunlight,
and then with the shadows of his thought
turning steely blue,
gray blue,
a civil war of sorts waged within.
Should he fight the rich purple,
who had an inherently violet personality?
Mr. Blue,
for that now was truly his name,
a horse of a different color,
and collared.
The Red one,
like a sunset said goodbye without looking back,
and purple enfolded her as they walked
hip to hip. lip to lip
to a secluded spot on the strand
where they blended as one
in the post-dusk,
and blue, like a flake of battleship paint,
dropped off and out of the evening,
returned to his room,
a bedspread monochrome in misery,
a clarinet note twiddling sorrow
for that was his toy now,
not joy like the night before,
when green and red made everything 3-D.
Everything popped out and took one's eye then
with Love's illusion,
but now disillusion,
the world was a cold blue iceberg
broken off and alone in the sea.
The horizon hopefully
for Blue's veins ached not to go back to the heart
but fall away over Iguassu Falls,
and pour like a mouthwash, or a liquid cleaner,
so unnatural the vivid blue,
a pool in a lagoon,
a drip over rock,
so enervating was love lost,
Paradise a pair of dice,
the game lost.

Now I'm blue
for making Mr. Blue
shut himself up in his room
and stuck in the letter "u".
He crawls, climbs to get out
but slides down again,
bruising, a deeper shade of blue naturally,
knees and arms, and the tender heart
grown cold.
However, Night is only a shadow of Day,
and so I turn around and there is light,
all spiffy, fluffy, sweet.
Miss Yellow walked by Blue's window,
danced on his wall,
warmed him in his bed,
and up he popped,
enamored with Miss Yellow's innocent smile.
Oh, that sunny disposition,
that daffodil of a girl,
that jonquil of a fresh bloom,
a new start like an inviting egg!
Miss Yellow turned Blue Green again,
just like the olde days,
a field of ambition,
a harvest of love,
and the two, green and yellow,
wrapped their warmth around each other,
impressed the morning
like Monet,
and shimmered and shimmied
like Van Gogh.

I love painting words,
giving the world a happy ending,
striking bells, stroking fur,
streaking light into the darkest corners,
filling the sacs of "d" or "g" or "p"
with a gentle touch,
a pastel that rubs
the self-imposed holes in the alphabet
with substance,
not emptiness,
no, substance,
and how I sit eating an orange,
the pulp of reality in a color,
and I feel happy with the letter "See".
Oh, Miss Red may be considered
a loose thread, but she's in bed
with Purple and like fuchsia
she hangs out in resorts,
not unhappy,
and I, who am not Mr. Blue,
still admire, the weave and cleave of such a color,
that still excites on the dance room floor.
I sometimes turn purple with passion,
like a passage in a poem
or Faulkner in his overwrought prose.
I don't paint by the numbers, but by the hour.
I am an opportunist
depending on the way the light shines
and the letters hook themselves into words,
birds of a chirping alphabet.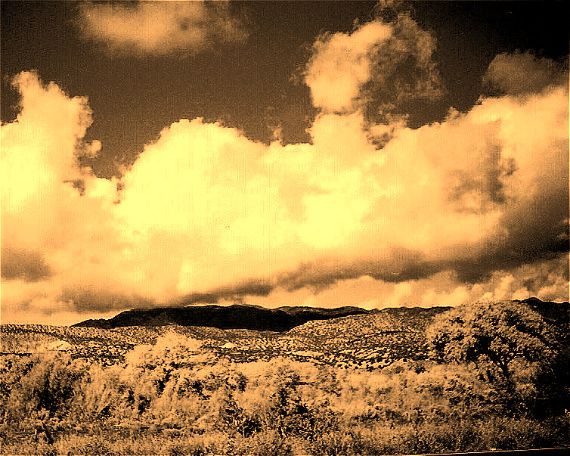 The next poem is from Two-Headed Poems, a collecttion by Margaret Atwood published in 1978 by Simon and Schuster.

Atwood, born 1939 in Ottawa, began writing when she was six years old and has since become a prolific poet, novelist, literary critic, feminist and activist. She is a winner of the Arthur C. Clarke Award and Prince of Asturias award for Literature, has been shortlisted for the Booker Prize five times, winning once, and has been a finalist for the Governor General's Award seven times, winning twice.

She is the second of three children and. due to her father's ongoing research in forest entomology, spent much of her childhood in the backwoods of Northern Quebec and back and forth between Ottawa, Sault Ste. Marie and Toronto. She did not attend school full-time until she was 11 years old.

In the fall of 1961, after winning the E.J. Pratt Medal for her privately-printed book of poems, Double Persephone, she began graduate studies at Harvard's Radcliffe College with a Woodrow Wilson fellowship. She obtained a master's degree from Radcliffe in 1962 and pursued further graduate studies at Harvard University for 2 years. She has taught at the University of British Columbia, Sir George Williams University in Montreal, the University of Alberta, York University in Toronto, and New York University, where she was Berg Professor of English.

She is a very committed activist on feminist and environmental issues.



Two Miles Away

Two miles away, the humid weekend
jerks in thin lights along the highway,
bumper to bumper, groups
and separates at the corner store,
which could be anywhere.

But this is the hinterland: layer
of grass, layer of lukewarm dirt, layer of stones,
layer of winter.

Oblongs of earth, edged with fences;
in the middle of each, two sleepers.

Night rises from their bodies
and spreads over the hills,
musty, smelling of thunder;
the air around their heads
thickens with ancestors.

This is the land of hope
fulfilled, this is a desert;
like deserts it is nocturnal
and planted with bones

Outside this house, the hammock
weaves one tree to another.
For once there is no wind.
Sandbox in moonlight, the glimmer
of shadowy toys, the green shovel
the cracked white pail, the red star.

In the turned furrows, around our bed,
wild carrots, pinkish-mauve and stealthy,
creep over the rug, the cleared space,
and invasion of savage flowers
reclaiming their lost territory.

Is this where I want to be,
is this who I want to be with,

half of a pair,
half of a custom,
nose against neck, knee thrown
over the soft groin,

part of this ancient habit,
part of this net, this comfort,
this redblack night,
humility of the sleeping body,
web of blood.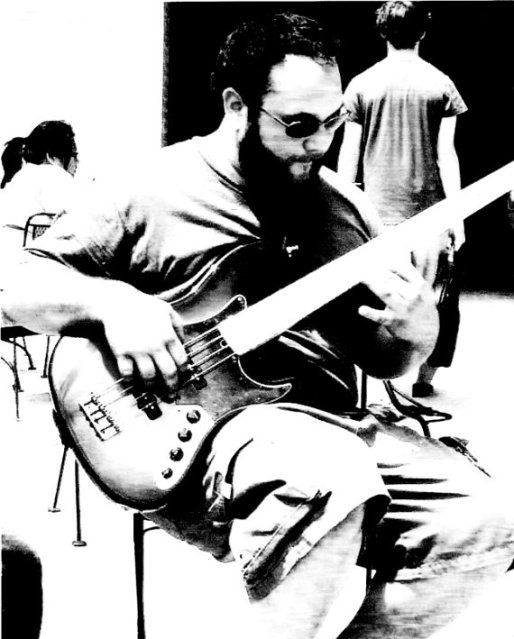 James Hutchings has been with us before. He's 58 and says he has been a truck driver for a while. Jim says he started writing poetry when he was in school, where he played in garage bands and wrote the songs. He feels it was a natural progression for him from song writing to poetry.



Metered Dance

when the house lights dim
through the strobe flash
their faces seem comical
like a vintage movie scene

I try to watch my fingers
skittering the fret board
but only see
every other chord

almost becoming confused
and losing the beat
my voice high above
the clamor and crowd

this salutation caught
in mid flight
a black and white fury
in a psychedelic world

as the floor is lit
I look not at their eyes
staring above them
at some fixed sight

I announce the next song
and feedback the mike
embarrassedly starting
the lead in riff

red blue and purple
the stage hues glow
sending a fervency across
this wild swinging bunch

someone says she's here
I strain to catch glimpse
of the dark haired orphic
that comes to hear me sing

in the back standing
swaying to the sound
her long hair magic
I am God tonight.......

if it ain't rock and roll
it ain't got soul and if it ain't got soul
it's dead...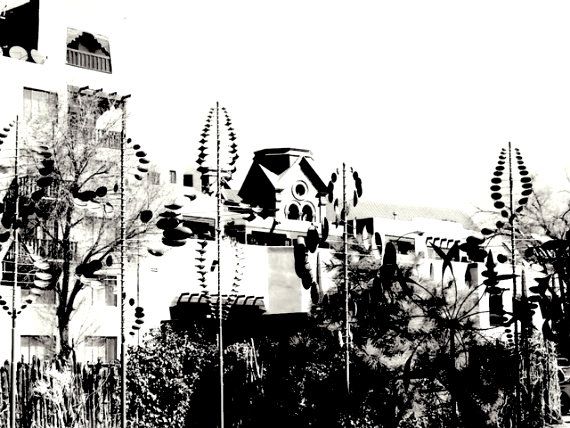 Poet, critic, and translator G. E. Patterson grew up along the Mississippi River and was educated in the mid-South, the Midwest, the Northeast, and the western United States.

His collections of poetry include the recently released To and From and his first book, Tug, winner of the Minnesota Book Award, published in 1999, by Greywolf Press, and source of the poem below.

His work has also appeared in numerous magazines and anthologies and his awards include fellowships from the Bread Loaf Writers Conference, Cave Canem, the Djerassi Foundation, the MacDowell Colony, and the Minnesota State Arts Board. After living in the Northeast and on the West Coast.

He now makes his home in Minnesota, where he teaches.



Fever

In the town where I lived when I was small
As soon as the snow melted they would come
The acrobats,the strong men and the half-tamed
Lions, their fur the color of my mother's skin
Girls who could dance on point on trotting horses
Inside a ring of curved wood painted yellow
Women with small beards pointed as a goat's

And rubber-men who had been born in India
Who could walk on the hands, stand on their heads
Wrap their feet around their necks with such ease
You'd start to scream and clap before they finished
Walking off stage on legs that had no bones
Hardly able to believe they were human
And everything you might imagine possible

From the distance of a three-dollar seat
You could watch the dancers twirl gracefully
Watch the red-coated, black-hatted man snap
A loud leather whip at the fierce and gentle
Lions, their mouths opened wide as your own
Bare and barrel-chested men raised their arms
To show you they didn't sweat lifting things
Much heavier than you would ever be

White-faced clowns with broad red smiles and yarn wigs
Every color of the rainbow but red
Would ram their small cars into one another
Would make water spurt from bright plastic flowers
Would bump bellies and honk horns and fall down
While you laughed, moaned and stuffed yourself with candy
You would not eat again until next year

And the night after you would spin in bed
Foreseeable restless, curling, uncurling
Imitating the strange aerialists
The thin, tight-clothed heroes of the high wire
Tucking and soaring, kicking you legs fiercely
In the darkness, perhaps kicking you mother
If she had come too close and felt the fever

That burned through you every year in the spring.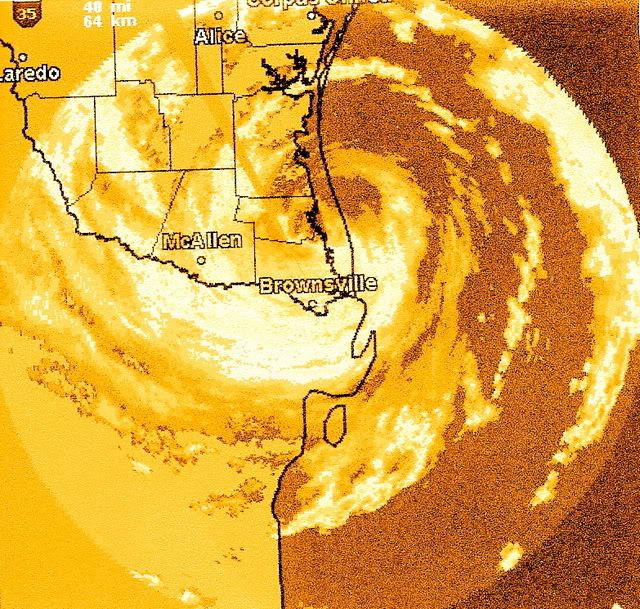 With a hurricane coming onto the Texas coast a while ago, weather was a big topic of discussion. This is the first of several poems I wrote that week on a weather theme.



dear god

Hurricane
Dolly is coming in
from the Gulf,
headed straight
toward Brownsville,
300 miles south
of here

she's
a small storm,
barely a hurricane,
too small to do
significant damage
down there,
but large enough
to push some good rain
up here

it's a tricky game
we play every dry summer,
praying,
dear God,
if you're not going
to give us rain any other way,
please
send us a hurricane,
either
a small one
or one that hits land
on the unpopulated coast
between
Port Mansfield
and
Riviera Beach

we'd prefer
you didn't kill anyone,
God,
but we'd be happy
to sacrifice
a few cows
for a good soaking
rain
to green our grass
and recharge
our aquifer

but
we'll leave the details
up to You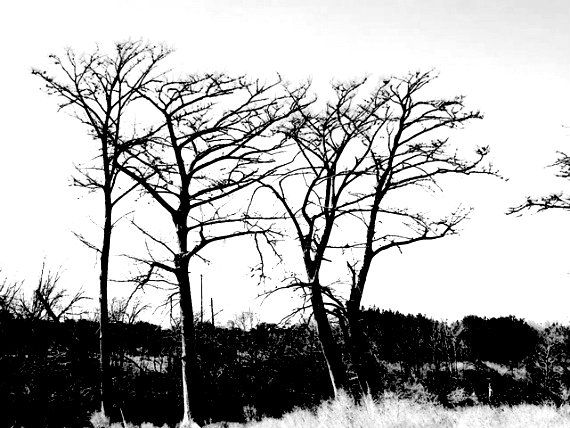 It's been a while since I've used a poem by Charles Bukowski, which is a little strange since he is one of my all-time favorites. In as much as I have a poetic model, Bukowski became mine when I read in a poem he wrote at Christmas for a prison inmate lines to the effect that his goal as a writer was to write the way he liked to read. It is the best advice to a writer I've ever read, advice I have tried very hard to follow every since.

Anyway, there's often a lot of pretentiousness in poetry and the grittiness of of Bukowski and his straight-ahead, no-holds-barred honesty about himself and everyone around him, including, often, the literary establishment of his time, is a huge relief.

This poem is from The Pleasures of the Damned, Poems: 1951-1993, probably the most complete of the many collections of his work published in the years after his death, including a number of poems from the very end of his life, as he continued to write knowing his end was near.

The irony of this dark poem is that Bukowski's greatest financial success was just ahead, not from his poetry but from movie rights to several of his novels, peaking during the years of his physical decline.



the tragedy of the leaves

I awakened to dryness and the ferns were dead,
the potted plants yellow as corn;
my woman was gone
and the empty bottles like bled corpses
surrounded me with their uselessness;
the sun was still good, though,
and my landlady's note cracked in fine and
undemanding yellowness; what was needed now
was a good comedian, ancient style, a jester
with jokes upon absurd pain; pain is absurd
because it exists, nothing more;
I shaved carefully with an old razor
the man who had once been young and
said to have genius; but
that's the tragedy of the leaves,
the dead ferns, the dead plants;
and I walked into a dark hall
where the landlady stood
execrating and final,
sending me to hell,
waving her fat, sweaty arms
and screaming
screaming for rent
because the world had failed us
both.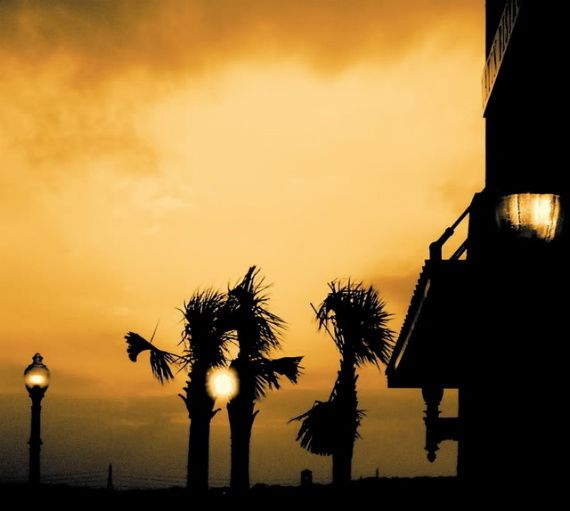 Now here's a elegant little piece from our friend Alice Folkart as she continues to find her place in her new home in Hawaii.

Alice notes that a poem, unlike a novel or the instructions for putting together a bicycle, can be written in very small chunks of time, in odd places. She says often "works" on her poems when paddling her yellow kayak in Kailua bay or walking through a coconut grove in a tropical downpour. She likes her words, she says, with a salty tang and a fresh breeze.



Isabella

Isabella is only five, but looks older, wiser,
maybe it's the hula discipline, or maybe it's because
her proud grandpa, her guardian,
is the crooner in the Hawaiian band
on Friday nights at Honey's in Ko'olau.

Isabella, round as a mouse,
regards me seriously with her black-olive eyes,
sizing me up, checking me out.

She brings her white plush cat
and her pink Barbie pocket book
over to my table, and stands and waits.

"Do you want to learn hula?" she asks.

Isabella is willing to teach me
if I am serious and listen carefully.
She leads me to a shadowed corner,
away from the stage lights and the bar.

We stand, facing each other, honoring each other,
she extends her arms straight ahead, all business,
points one foot in front of her and nods to me.

"Dance," she whispers as she begins to sway,
turns her head this way and that
following her lightly waving arms and hands with her bright eyes.

She glides left, then right.

She says, "Good. You can dance."

I am trying, stumbling in the wrong direction,
arms up instead of down, lacking humility,
aware of the other patrons' eyes on us,
thinking about my drink getting warm.

She whispers cues in Hawaiian, her home language.
I don't know what they mean, but follow.

This was a lesson I needed, and she knew it.
Such a perfect little teacher, such an old student.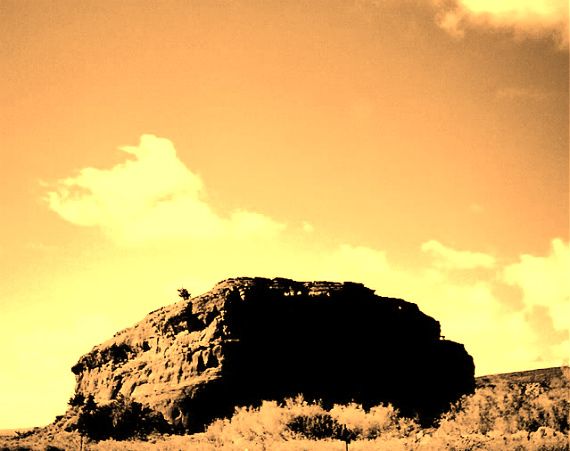 Czeslaw Milosz was born on 1911 in Lithuania, which was then part of the Russian Empire as a result of the 18th-century Partitioned Polish-Lithuanian Commonwealth. Throughout his life, Milosz emphasized his identity with the multiethnic Grand Duchy of Lithuania, a stance that led to ongoing controversies. He refused to categorically identify himself as either a Pole or a Lithuanian. He once said of himself: "I am a Lithuanian to whom it was not given to be a Lithuanian."

Milosz immigrated to the United States in 1960 and from 1961 to 1978 was a professor of Slavic Languages and Literature at the University of California, Berkeley.

In 1980 he was awarded the Nobel Prize in Literature and continued to write until 2004 when he died.

These poems was taken from Selected Poems, 1931-2004, a collection of his poems from through his writing life. One is from early in his career, the other later.



Encounter

We were riding through frozen fields in a wagon at dawn.
A red wing rose in the darkness.

And suddenly a hare ran across the road.
One of us pointed to it with his hand.

That was long ago. Today neither of them is alive.
Not the hare, nor the man who made the gesture.

O my love, where are they, where are they going -
The flash of a hand, streak of movement, rustle of pebbles.
I ask not out of sorrow, but in wonder


Wilno, 1936


In Common

What is good? Garlic. A leg of lamb on a spit.
Wine with a view of boats rocking in a cove.
A starry sky in August. A rest on a mountain peak.

What is good? After a long drive water in a pool and a sauna.
Lovemaking and falling asleep, embraced, your legs touching hers.
Mist in the morning, translucent, announcing a sunny day.

I am submerged in everything that is common to us, the living.
Experiencing the earth for them, in my flesh.
Walking past the vague outline of skyscrapers? anti-temples?
In valleys of beautiful, though poisoned , rivers.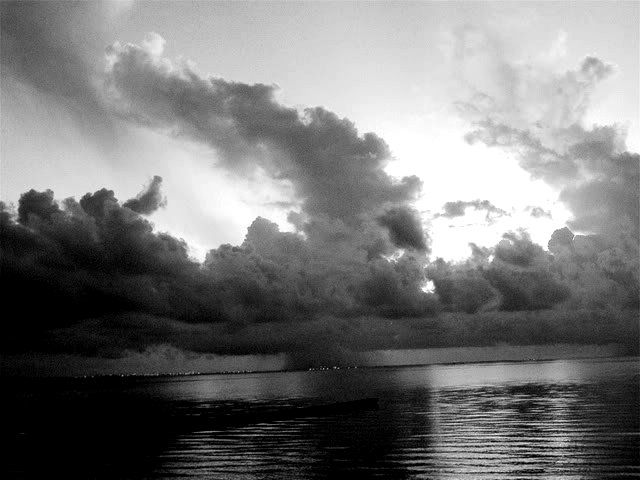 Here's another of my weather week poems.



hello Dolly

the eye
of the storm,
not as clearly defined
as when still
offshore,
is north of
Brownsville,
around the Port Mansfield
area further up the coast

the outer rings
extend south
well into Mexico,
while, in the north,
they are just past
Corpus Christi

the whole area,
as far west as Laredo,
will receive a foot
or more
of rain
which will stand
for days
on the flat coastal plains

as rain gets into
the western hill country
around Uvalde,
water draining
into the Nueces River
will take it over
its banks
as it approaches
first, Choke Canyon
Reservoir, then Lake
Corpus Christi,
both low now
from lack of rain,
they will serve their intended
purpose
of controlling flood waters
and storing water
for drier days


Falcon Lake
on the Rio Grande will do
the same, backed up
by the series of levees
that will drain any excess
released by Falcon Dam
directly into the Gulf
near Arroyo City

(i remember a much stronger
hurricane in the early sixties
that landed directly on the mouth
of the Rio Grande near Brownsville,
then followed the river
all the way to the Big Bend,
dropping massive rain
all along the way, leaving
levees sandbagged
and full
less than a mile
from my house - nothing
close to that will happen
this time)

here
in San Antonio
it was very still
early this morning
and there was a smell
of Gulf salt water,
blown away
by wind gusts since,
and now we wait
under a dark-clouded sky,
wind gusts alternating
with moments of complete still,
for the inch to two inches
of rain we hope to get
out of the storm;
we don't wish trouble
on others,
but we do know that,
as in all life,
for every loser
there is usually a winner
and, as we hope for the safety
of friends and family to the south,
we also hope that their misfortune
will bring the to us the fortune
of much-needed rain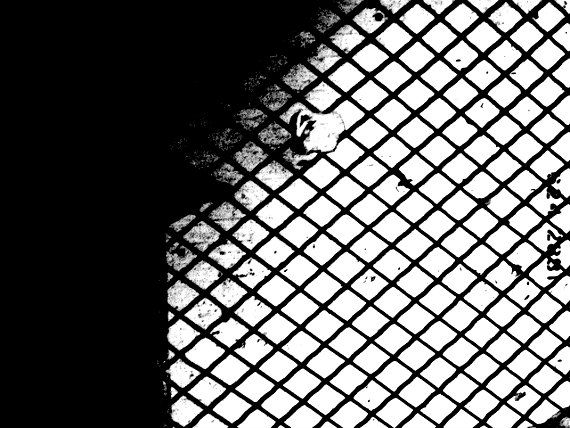 As a 6 foot 4 inch 300 pound former Division 1 football star, Travis Watkins, winner of the National College Language Association Award for poetry, doesn't seem to fit the image of a stereotypical Spoken Word Poet.

Watkins spent 4 years as a starter and 2 year team captain of the University of Kansas football team, where he was honored as a finalist for the District V Academic All-American Team, before graduating with honors in U.S. History and African American Studies in 2005. "While attending university, he also managed to find time to volunteer as a mentor to "at-risk" youth at VanGo Mobile Arts, while making a name for himself as a dynamic up and coming performance poet.

The next poem is from Watkins' first book, My Fear is 4 U, published in 2006 by Layman Lyric Productions.



I Can't Call It

I said,
Hey, what's up man?

Rent, interest, crude oil and inflation
Unemployment, poverty and black incarceration
Pollution, destitution and deforestation
Church membership....and church molestation.
But beside that I'm cool man,
How you man?

I said I'm cool too man, but what's really going down?
He said police batons on anything that's brown.
Young soldiers in Iraq and anything profound
Funding for education, and judgment that's sound.
But beside that I'm cool man,
How you man?

I said, I'm cool too man, but tell me how you livin'.
He said day to day off the scraps that I've been given.
Check to check, break my neck just to cop'a pot to piss in.
Tell it all to the wall, when you all wouldn't listen.
But beside that I'm cool man,
How you man?

I said I'm cool to man but damn...
What's really good?
He said...

I can't tell it.


Spring '04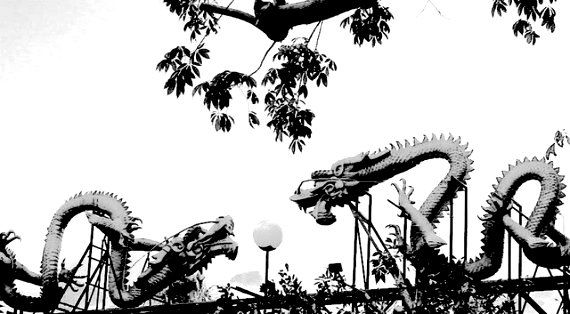 Here's a witty piece from another friend, Jim Fowler.

Jim lives in Massachusetts, has eight grand kids. He says he wants to retire, write poetry, garden, play tennis, cook and write some more poetry.



Beelzebub's Journey

In the Midwestern town of West Fargo,
the winter winds shook a dark cargo,
Beelzebub and his red wagon.
It was headed East with the Devil's beast,
a green komodo dragon.

It wasn't only strange thing
the Devil did bring
on this trip to a far-away coven.
A medusa so big, it's arms wrapped the rig.
It was the dark king's terrible omen.

The coven cheered and clapped,
for the dragon had napped,
after eating the medusa from Hades.
And didn't bite, with all of his might,

the coven's tender Goth ladies.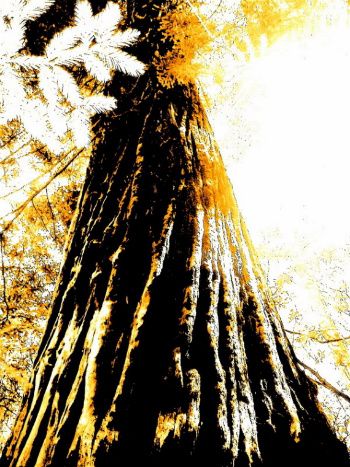 Born in 1942, Gladys Cardiff is related to the Owl family of the Eastern Cherokees of North Carolina. Born in Montana, she moved to Washington and attended the University of Washington. She has participated in the Poets-in-the-Schools program. Her work has appeared in numerous journals and anthologies and her first book, a chapbook, To Frighten a Storm won the 1976 Washington State governor's Award for a first book of poetry. Her most recent book is A Bare Unpainted Table published in 1999.

This poem is from Harper's Anthology of 20th Century Native American Poetry published in 1988.



Tsa'lagi Council Tree

This is a story my father told me
when I was a little girl.

Hilahi',long ago,
before the whites,
hilahi'yu, long, long ago
in buckskin days,
the old men and women of the people
met at the place of the Principal Wood.
The elders held council,
some sitting in the branches
of this u'tanu ata'ya.

They smoked the old tobacco
in a whitestone pipe.
The pipe had seven bores, one for each.
They spoke of many mysteries
and matters of law
words that were pleasing to all
who heard them.
Here, trails from every direction met.
Tsa'nadiska, they say
the rustling leaves sang green enchantments,
red and yellow songs,
reminding always to honor ela e'ladi,
the earth below, the place of roots.

Now we burn the wood of oak trees,
and do not believe that bugle weed
will necessarily make our children
eloquent. But this is what the old man
said to him when he was a boy,
hilahi', hilahiyu, long ago.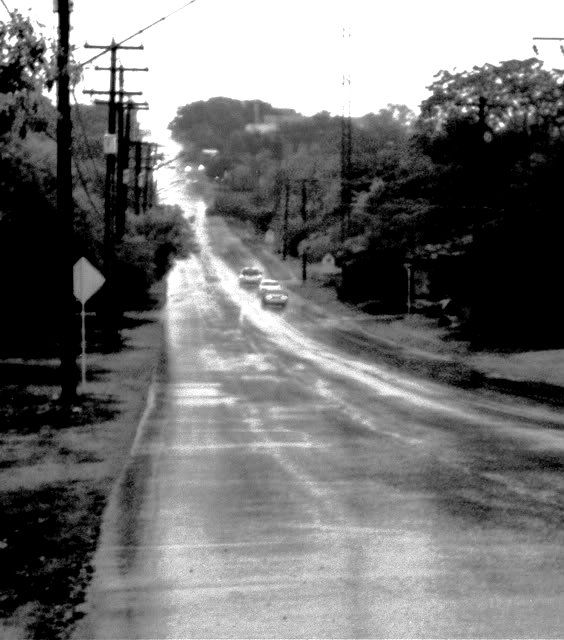 Now, the last of the hurricane poems. (Until the next one.)



rainy day thursday

for a while
it looked like
the city's rain shield

was holding strong
as the streets stayed dry
despite the smell of rain

and skies the color
of pencil lead and swirling
winds and a tornado watch

for the city and thirteen
surrounding counties,
but the clouds finally

broke open and the rain
started and sitting here
at Ruta Maya i can look

out on the street and watch
the rain fall and puddles form
and splash as cars and buses

push through them, carrying
people to where
they have

to go
while i enjoy the pleasure
of not having to go

anywhere
but right here
right now

and for some reason
i think back
nearly fifty years

to when
i worked college
summers

on a power line
construction crew
and we were pulled

from our construction project
of the day
to do a repair job

out in the country
near the Rio Grande
where a small tornado

had blown down several trees
and one of our poles,
taking the line and a transformer

down with it -
we sat in the truck,
watching the rain come down

in sheets,
pounding like
Indian drums

on the crew cab,
while we waited for radio confirmation
that the line was dead,

one of many safety
procedures followed
on the job, all easy to remember

as all safety training
was conducted by one-armed
former linemen

who had lost
a pole-top encounter
with a live line they assumed

was dead -
we worked in the rain that afternoon
the linemen up on the new pole

while me and the other grunts
worked on the ground
digging anchor holes and watching

for rattlesnakes
often washed up out of their nests
in this kind of rain -

the rain
splashing down on Soledad Street
offers a more restrained type of

age
appropriate
excitement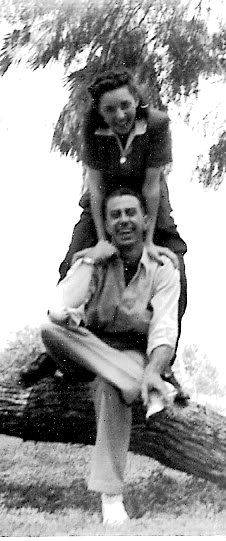 Speaking of love poems, I have these very passionate poems by Francisco X. Alarcon from his book De Amor Oscuro, published by Moving Parts Press. The poems in the book are in Spanish with translations to English by Francisco Aregon.

Alarcon is a poet and educator, author of ten volumes of poetry and recipient of 1993 American Book Award, the 1993 PEN Oakland Josephine Miles Award, and the 1984 Chicano Literary Prize. In April 2002 he received the Fred Cody Lifetime Achievement Award from the Bay Area Book Reviewers Association. He was one of the three finalists nominated for the state poet laureate of California. Alarcon was also awarded the 1997 Pura Belpre Honor Award by the American Library Association and the National Parenting Publications Gold Medal. He also received 2002 Pura Belpre Honor Award, Danforth and Fulbright fellowships, 1998 Carlos Pellicer-Robert Frost Poetry Honor Award by the Third Binational Border Poetry Contest, Ciudad Juárez, Chihuahua.

Alarcon's poems are number titled.



I

there has never been a sun for this love,
like a crazed flower it buds in the dark,
is at once a crown of thorns and
a garland of spring around the temples

a fire, a wound, the bitterest fruit,
but also a breeze and water-source,
a bite to the soul - your breath,
a treetrunk in the current - your chest

make me walk over turbid waters,
be the ax that breaks this lock,
the dew that weeps from trees

it I become mute kissing your thighs
it's that my heart is eagerly searching
your flesh for a new dawning


My Spanish is limited to nonexistent, but I enjoy the music of the language and can tell that this poem, as is often the case, reads better in Spanish than in English. So, rather than post another poem in another English translation, I decided, for the pleasure of Spanish-speaking readers, to post this same poem in its original Spanish.


1

para este amor nunca ha habido sol,
como loca flor, en lo oscuro brota,
es, a la vez, corona de espinas y
guirnalda de primavera en la sien

fuego, herida y amarguisimo fruto,
pero tambien brisa y manantial,
una mordida al alma: tu aliento,
un tronco en la corriente: tu pecho

hazma caminar sobre el agua turbia,
se el hacha que rompa este candado,
el rocio que haga llorar los arboles

si mudo quedo al besar tus muslos
es que mi corazon con afan busca
entre tu carne un nuevo amanecer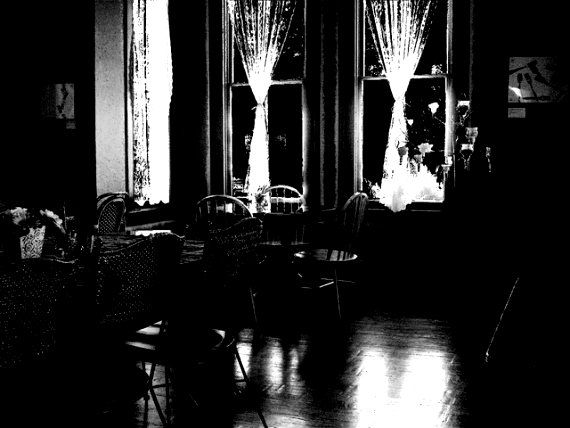 Next, from "Here and Now' friend Shawn Nacona Stroud is a poem that previously appeared in the Spring 2007 issue of Mississippi Crow Magazine.

Other work by Shawn has appeared in the Crescent Moon Journal, Loch Raven Review, The Poetry Worm, and, frequently, right here in "Here and Now." His work has also appeared in the poetry anthologies Poetry Pages Vol. IV and Poetry From The Darkside Vol. 2 and was recently nominated for the Pushcart Prize for 2008.



Shadows

Each evening our shadows escape,
the sun lowers, and they steal
away under the cover of night.
I have seen mine
in those last moments, elongated,
trailing along behind me.
Then I turn around,
and he is gone. He unfastened
the Velcro that connects us
hands and feet, and slipped
off down the street.
I came upon them,
one midnight walk in South Beach.
Leaving the world of neon
and pastel hotels behind me -
I stepped off the bike path,
my feet sinking in white sand,
and saw them all congregated
with their own kind.
They pretended to be us
as they walked along the beach.
Two sat on the steps
of the lifeguard shack smoking,
and I saw shadows bobbing
like corks in the ocean.
I walked towards the waters edge,
and felt myself fading
as I slowly became one of them.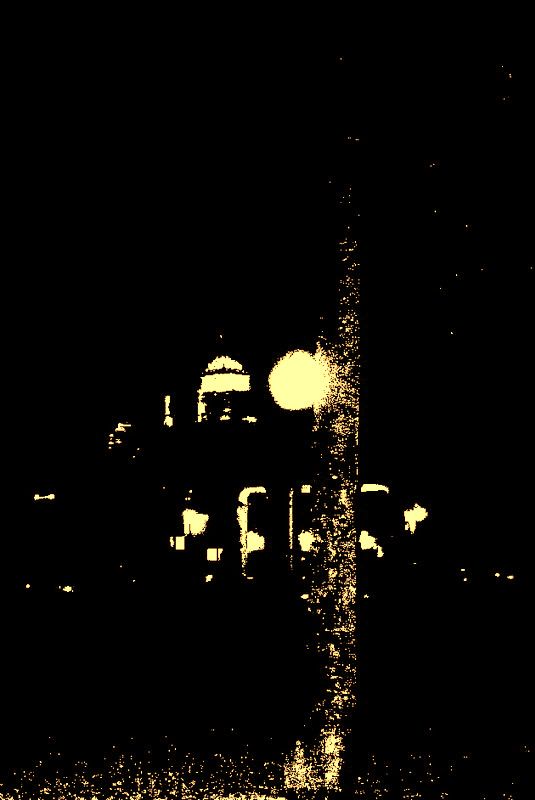 Deborah Garrison was born in 1965 in Ann Arbor, Michigan. For fifteen years, she worked on the editorial staff of The New Yorker and is now the poetry editor Alfred A. Knopf and a senior editor at Pantheon Books. She lives with her husband and three children in Montclair, New Jersey.

My poem this week is from Garrison's first book, A Working Girl Can't Win, first published in 1998. Single and living in New York City when she wrote her first book, she is now married and the mother of three children. Her recently released second book, A Second Child, speaks to those new experiences.



The Warning

I found out, by accident, about
something you'd done to your wife,
soon to be ex.

You raged at me,
said of a lot of things
you didn't mean, like
"All men are shits. Women
just have to deal with it."
I said, "This isn't the worst crime
mankind has been know to commit."
You told me if I ever breathed a word -
as though I would!

You wouldn't remember,
but you were a glamorous figure,
the beleaguered young father,
telling me at the coffee machine
that we twenty-four-year-olds had no idea...
You were only thirty-six.
But that was old to me then.
Once you told me about your tenth
anniversary: walking home from dinner
together, you'd reflected that the marriage
was dead. didn't like each other
one bit, or so you said
you'd said.

I remember telling my husband about it
in bed. What was he trying to prove?
he asked. I wondered, too,
but you stayed in my head -
baring the tarnished honors
of your sexual rank to instruct me,
and the picture of you and her
not holding hands, discussing
your mutual dislike like a savings bond
you'd cash if things
got worse. It was the kind of uncalled-for
honesty that's nearly antisocial,
but momentarily seems the only thing
that's real - you, fuck the rest
of them who never say what they feel.

A critique of conversation between
men and women a token
of adult respect:
you couldn't know how I clung to it,
replaying it mentally on our anniversaries,
silently thanking you
when it wasn't true of us yet.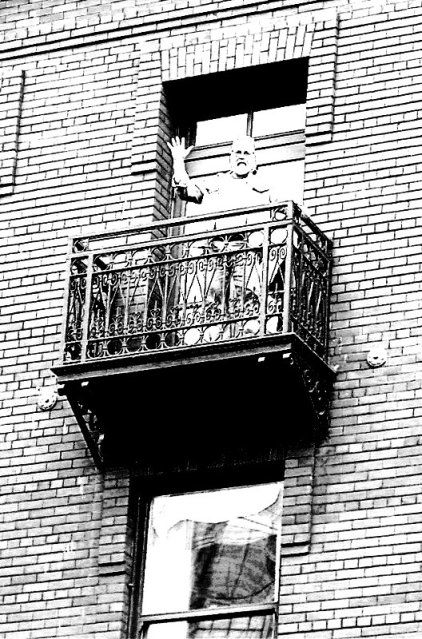 Enough sunshine and happiness, here's the last for the week, a darker piece I wrote last week.



travel voucher

the couple
at the next table
are talking to a travel

agent
about a cruise -
they're about my age

and it's clear
she's more enthusiast
than he -

it sounds a lot
like the
cruise

we had talked about,
leaving from England,
then traveling around

the Mediterranean,
visiting along the way
in Italy, Sicily, Spain
and Gibraltar -

it sounds
like a great trip
and we're still talking

but the more we talk
the more i think
about all the places

in this country
we've never been,
New England

in autumn,
the great lakes,
those big sky states

on the northern border
Montana, Wyoming,
North and South Dakota,

even the plains states
Kansas, Iowa,
all that flat land

and silos
against the sun
and wide horizons

(at one point
a much younger me
had a sponsor

for the University of Iowa
writing program, but fed up
with GI Bill poverty, i passed,

a drive through Iowa would be
a chance to see some of what i
missed.)

and how much of it
we could see
at our own time and pace

with the same money
as nine days
on a boat

would cost,
but it's not about money,
it's about coming

to that time
in your life when
you realize

you have more money
than time
and that you'll probably

die
with money left over
but no time in the bank

and you realize
that
age

may not bring wisdom
but
for certain

a whole new
set
of priorities

arrives as you see
your own time line shortening
and the hole

they've been digging
for you
since your moment

of birth
yawning wider and darker
every new day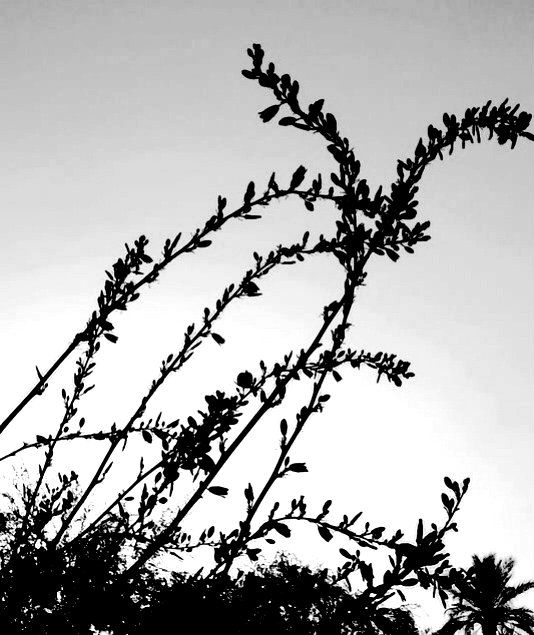 That's it for this week. Hope to see everybody back here at the ol' poetry ranch next week.

Until then, remember, all of the work presented on this blog remains the property of its creators; the blog itself was produced by and is the property of me...allen itz.