No Way To Get There From Here
Friday, July 18, 2008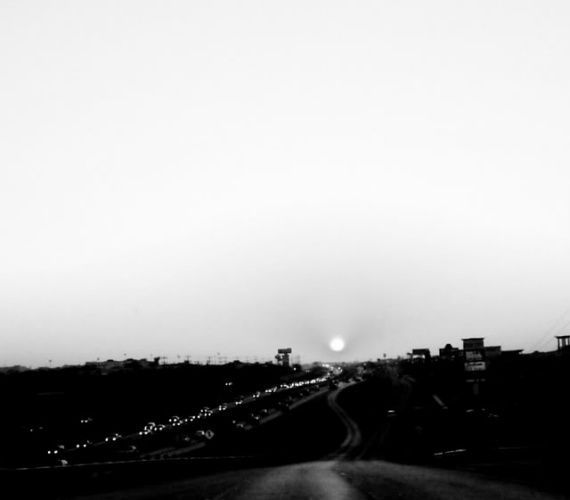 III.7.3.





I was very pleased this past week to receive a comment by Pamela Uschuk on Catch of the Day, a "Here and Now" issue from a couple of weeks ago. I led that issue with one of her poems, A Donde Vas, from her book One Legged Dancer.

I don't get prior approval for use in "Here and Now" of material from my library because it would be impossible to put out weekly issues if I tried getting pre-approval on every poem. (And I don't have any interest in doing this any way but weekly.) There's just not enough time for one person working part time. Despite that, I know I'm walking a very thin line and have been concerned about it every since I started the blog.

Happily, Ms. Uschuk was not upset with my use of her work, but expressed appreciation instead. Whew....

In addition to thanking me, she updated her bio a bit. Presently, she is teaching creative writing at Fort Lewis College, a beautiful campus on a hill high above the downtown historic section of Durango, Colorado, a place I intend to move to the day after I win the lottery. (Yes, I checked into housing cost the last time I was there and a lottery win would be required.)

I still have the book One Legged Dancer and it is full of great poems you will see here periodically. In addition, Ms. Uschuk says she has a new book coming out next year, CRAZY LOVE, to be published by Wings Press here in San Antonio. So I'll be watching for that one, also.

And, while on the subject of Durango, Colorado, anybody in that city in the market for a poetry book might visit The Bookcase at 601 E. 2nd Avenue for a copy of my book, Seven Beats a Second, along with its companion piece, chimeras, ideals, errors! a CD of improvisational music by The Ray-Gunn Show Choir.

Have I mentioned before that I have a book for sale? Oh, I thought I might'uv.

In the meantime, here's the line up for this week.

From my library

Frederick Seidel
Wesley R. Mather
April Bernard
Sapphire
Lesley Clark
Ghazi A. Algosaibi
Deborah Digges
Andrei Codrescu
John Guzlowski

From friends of "Here and Now"

Rosemary Badcoe
Fred Longworth
Dan Cuddy
Alice Folkart
Lois P. Jones

And some from me.

So, here we go.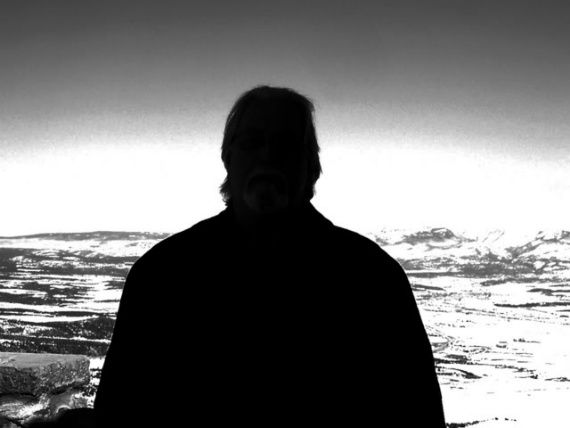 My first poem this week is by Frederick Seidel from the book Poems, 1959-1979 which brings together poems from his first two collections, Final Solutions, originally published in 1963, and Sunrise, published in 1980.

He earned his A.B. at Harvard University in 1957 and attempted to publish his first book, Final Solutions in 1962 which was chosen for an award, then rejected because of requested changes Seidel would not make. The book was finally published by Random House in 1963, but it wasn't until seventeen years later that Seidel published another book. His collection, The Cosmos Poems, was commissioned by the American Museum of Natural History to celebrate the opening of the new Hayden Planetarium in 2000.

His book Going Fast was a finalist for the 1999 Pulitzer Prize in poetry, and his most recent book, Ooga-Booga, was a finalist for the National Book Critics Circle Award and was shortlisted for the 2007 International Griffin Poetry Prize.



1968

A football spirals through the oyster glow
Of dawn dope and fog in L.A.'s
Bel Air, punted perfectly. The foot
That punted it is absolutely stoned.

A rising starlet leans her head against the tire
Of a replica Cord,
A bonfire of red hair out of
Focus in the fog. Serenading her,
A boy plucks "God Bless America" from a guitar.
Vascular spasm has made the boy's hands blue,
Even after hours of opium.

Fifty or so of the original
Four hundred
At the fundraiser,
Robert Kennedy for President, the remnants, lie
Exposed as snails around the swimming pool, stretched
Out on the paths, and in the gardens, and the drive.

Many dreams their famous bodies have filled.

The host, a rock superstar, has
A huge cake of opiu"
Which he refers to as "King Kong,"
And which he serves on a silver salver
Under a glass bell to his close friends,
So called,
Which means all mankind apparently,
Except the fuzz,
Sticky as tar, the color of coffee,
A quarter of million dollars going up in smoke.

This is Paradise painted
On the inside of an eggshell
With the light outside showing through,
Subtropical trees and flowers and lawns,
Clammy as albumen in the fog.
And smelling of fog. Backlit
And diffuse, the murdered
Voityck Frokowski, Abigail Folger and Sharon Tate
Sit together without faces.

This is the future.
Their future is the future. The future
Has been born,
The present is the afterbirth,
Those bloodshot and blue acres of flowerbeds and stars.
Robert Kennedy will be kille-.
It is '68 the campaign year -
And the beginning of a new day.

People are waiting.
When the chauffeur-bodyguard arrives
For work and walks
Into the ballroom, now recording studio, herds
Of breasts turn round, it seems in silence,
Like cattle turning to face a sound.
Like cattle lined up to face the dawn.
Shining eyes seeing all or nothing,
In the silence.

A stranger, and wearing a suit,
Has to be John the Baptist,
At least, come
To say someone else is coming.
He hikes up his shoulder holster
Self-consciously, meeting their gaze.
This is as sensitive as the future gets.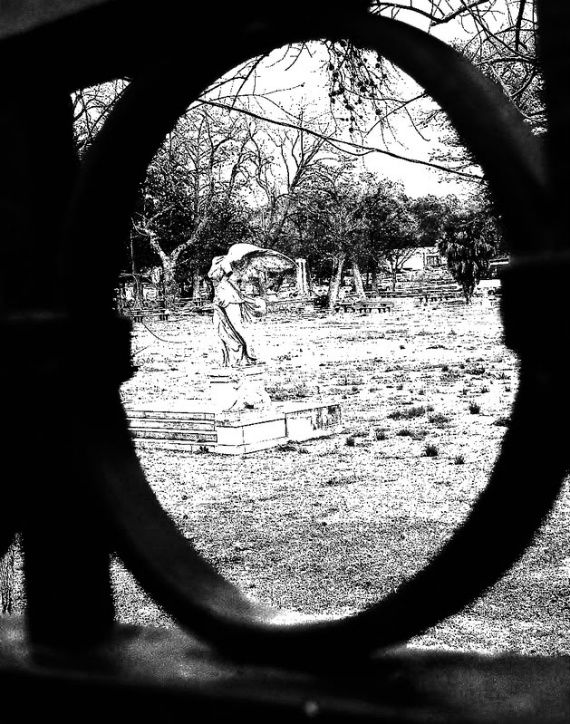 We have a new friend of "Here and Now" this week, Rosemary Badcoe, writing to us from England.

Rosemary has a history degree but says that she has recently been taking science courses, in the belief that the pursuit of knowledge should never stop. She has been writing for a while but has been concentrating on poetry for the last year or so

I first read Rosemary's work on the Wild Poetry Forum and she, and I, too, highly recommend it to anyone wanting to write and share their writing for recognition and careful, constructive critique.



By the permissive path to the Persistence Works

at the dog end of the city
a waste ground of clammy soil
is dug with optimistic backache,
leaves herbs planted like an urban cottage garden,
sleeping thyme and rue in silent earth.

Across the path, there's fancy paving -
motley slabs knobbed in watchful pattern
surround iron grates that cover drains
and trapdoors leading to a lower world,
the stench of rotting and the lurk
of something worse.

As if to separate the two,
a fence of psychedelic steel bisects
the growing from the dead,

as if the rain, as careful as the planting,
will neatly split in two,
drizzle gentle patter on the herbs
while across the path the hungry storm
cascades across the bricks
and funnels down the drains.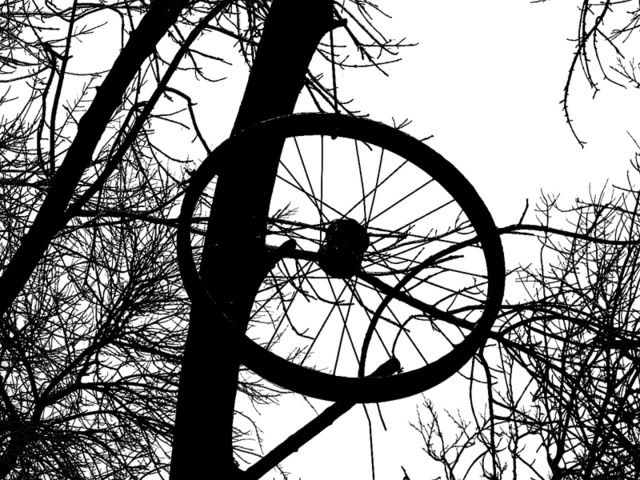 My next poem is by Wesley K. Mather, from his first book Into Pieces published by iUniverse, Inc. in 2003. I can't find any information on his except what's on the back cover of his book, and that is that he lives in Denver, Colorado and received his education from Metropolitan State College.



Words

They are questions
of time
constructions
of plot and conspiracies
obscurities
realities
patterns of systems
questions even of questions

Mostly they are
letters and fragments
simple and cunningly rearranged
sometimes put down in ink
other times etched in
dark

What are these words?
What can they do?
Where do they live?
How can we use them to out advantage?

They are smaller than seems rational
replicating in some steaming vent somewhere
like dirty little bastard bacteria
the kind that stink and make us sick.

A rusted-out old typer
with a faded ribbon
the letters sticking out
like teeth in a sickening grin
from some abstract
and inhuman place
is the most visually stunning machine
ever conceived of

It's a processor of all the little words
it takes them in raw
and dumps them out nice and sterilized

It feels good to watch them
clanging around
butting heads
there on the paper

The next step in their lifecycle
is to infect a new host
You just send out a paper
filled with them
and watch them regain their malignancy
as they spread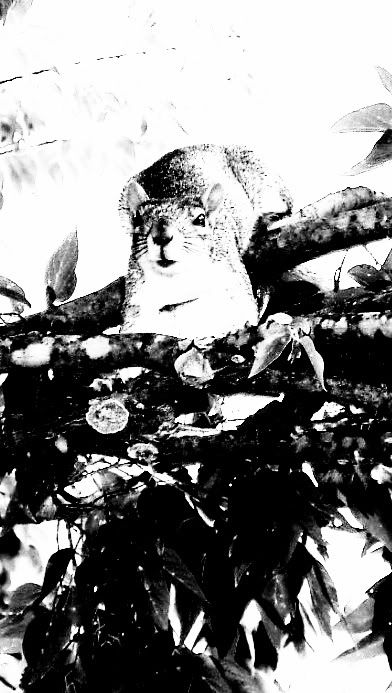 I have deep thoughts sometimes, and when I do, try to work them into my poetry.



things to watch out for as you monitor your quality of life

this is what
i've
learned today

when your dog
starts
yawning
in the middle
of your
morn
ing
walk
you
're
pro
bab
ly
in
a
r
u
t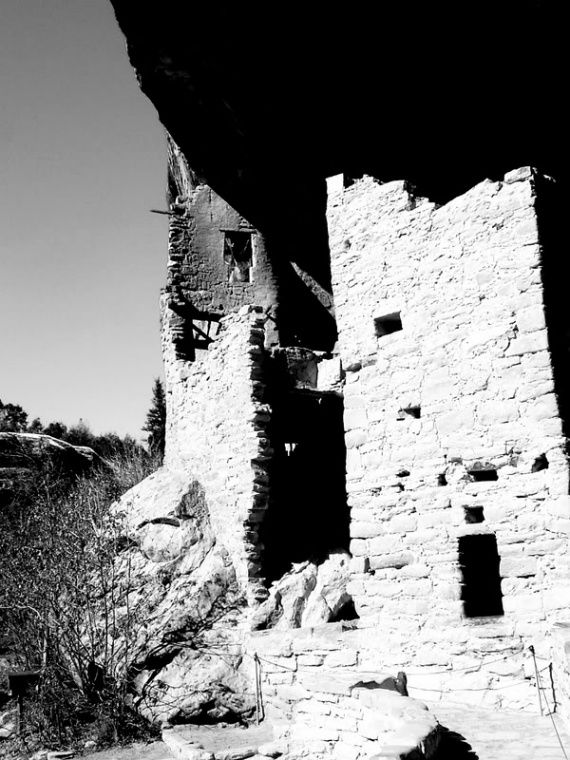 April Bernard, born in 1956, has lived in New York City and Amherst, Massachusetts. She currently lives in Bennington, Vermont where she teaches at Bennington College.

Her first book of poems, Blackbird Bye By, won the Walt Whitman Award of the Academy of American Poets. Her next book was a novel Pirate Jenny, followed by a second book of poetry, Psalms, published by W.W.Norton in 1993, from which the next poem is taken. Since Psalms, she has published a third book of poetry, Swan Electric.



Psalm of the Apartment-Dweller

Take the feet of those who march.
Take the hands that clench.
Take the furtherest thing from useful you can find and set it down:
This is where I live.
Thick bloody paint puddles between the floorboards.
Here once I entertained my family.
But the man ran off to sea, and my son fell ill
and wept till he was sent away by the people who came.
My daughter refuses to pray. When I force her to her knees
she holds her tiny red hands together and whispers:
"O pigeon, I will feed you with the crumbs from my table,
I will sing your praises to all men. I will hold a cracker
on my tongue and swiftly will you size it." Selah









Now here's a poem from another of our friends, Fred Longworth

A lifetime San Diego resident, Fred restores vintage audio components for a living. His poems have appeared in numerous print journals, including California Quarterly, The Pacific Review, Pearl, Pudding Magazine, Rattapallax and Spillway. Online publications include kaleidowhirl, Melic Review, miller's pond , Poetic Voices and Stirring.



Mouth

The end of the world will come when you finish this poem.
Demons will grab your limbs and scull and fight over you
like moray eels over a scrumptious echinoderm.
So, you're relying on me to reach into my bag of petty miracles and -

Make it so that the final word of the poem is stuffed into
the gaping jaws of the first, like a universe that expands forever
into an infinitely small point, or the chain-smoker who lights
his next cigarette with the dying ember from the last one.

So pronounce after me: Ouroboros, the snake with its ass
in its mouth. A truly sacred image, until you recall that even
an iconic snake has excretory functions. And yes, I do wonder
if sewer pipes and water mains hold hands in the dark.

Even now, the demons flex their talons. Such arrogant little
fellows, with their silly yellow eyes and tacky misshapen horns.
I want to pull a Lloyd Bentsen on them and say, "Lucifer was
a friend of mine. Azathoth, you're no Lucifer."

But I can see you're sweating., because contemporary demons
use lots of steroids. A good defense is to pretend you're one
of them. They go easy on their own kind. Make believe you have
the claws, the cloven feet, the ruddy skin, the pointy tail.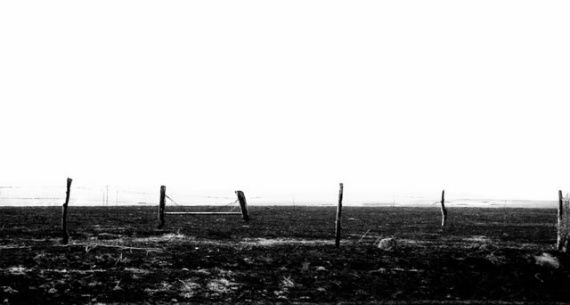 I've used poems by Sapphire before, from her second book, American Dreams. Now I have a poem from her third book Black Wings & Blind Angels, published by Alfred A. Knopf in 2000. Her poems in this book as as tough and straight-ahead as ever.



Breaking Karma #9

I am in Washington, D.C. at a Borders bookstore.
Me and the other authors have finished reading and are sitting signing books. A young white girl comes up to me. She has a ring through her lip and one through her nose, wild dirty "hippie" overalls, and kind eyes. Kind kind eyes.

She thanks me for the reading and after I sign her book she hands me a postcard book of beautiful African women and says that she wants to give me a present. We both ooh and ahh as I flip through the book. She points out one she wants to keep for herself, saying I can have any of the others. The one she likes is of women dancing in a circle.

I choose a photo of a dark slender girl with African white teeth. Her black body is photographed against a backdrop of sea. Blue like god. So, a five by eight of the blue blue water and the upper body and head of this African girl with tiny breasts, nipples like nodes of dark light pointed toward god. She has a red pigment smeared ovr her jet black shoulders. Around her neck are thirty or forty strands of red beads like soft rings of passion rising. On top of her head, on a headdress of black cloth shaped like a large donut, lies a huge black fish glistening like a dark sliver of the moon, the upturned fins piercing the horizon and the gentle azure sky.
So a dark girl
with a bright
smile
red smeared
like blood or paint
over her.
the blue blue sea the horizon the gentle
azure sky
and a fish
a black
fish
on top her head.

I say black blood fish blue sea
strange smile of a girl on
a continent where our
color tells us
we come from.

I have seen only one picture of you as a child.
It is misty ancient photography. The face is foreign,
no recognizable feature or expression has survived you
to womanhood.
Your child-self crouches brown on a Philadelphia
porch in clothes from the firs quarter of this century.
There is some type of nose-twitching mouse quality to you,
fear. A would-be beauty with no trace of the crooked
teeth, the veins in your hands, even the eyes that end up
so big, seem small and strange now.
What stays with me is how small, how very small, a child you are.
And how from a pile of photos of other children I would not
have been able to pick you out as mine,
and of course you are not mine.
You are the porch's
South Philadelphia's
the adults around you
the red brick
of a row
house.
You are colored in
the twenties.
Your are the future's
but nobody knows
what that is.
I am who
will be born
to you
but you don't know that
sitting on the step
tiny toy of a child
you don't even know
where babies come from
or that you will
have to bleed every month
and break open
four times
for four different lives.
Your are clasping
your knees
gazing past a camera
in a childhood that is gone
closed like
the camera's shutter.
All is black now
gone.
I gaze at the picture
of where we come from
women smiling black
with breasts like arrows,
strong teeth,
and fish or their heads.
An astrologer tells me you have
Neptune conjunct your sun,
a fish, the sea, so to
speak, on your head.

Our story:
me, you
blood
fish
water
mother
daughter
I accept the inevitable confusion
the facts bring.
I want to accept defeat, despair
but I don't give up
I keep writing. I keep going.
Your are my life. My BELOVED.
My hate filled mother
who spit me out like a fish bone
I don't cry
I stand in front of a postcard
waves frozen
time
the dead fish
the waves
breaking like the question
why whoosh whoosh
why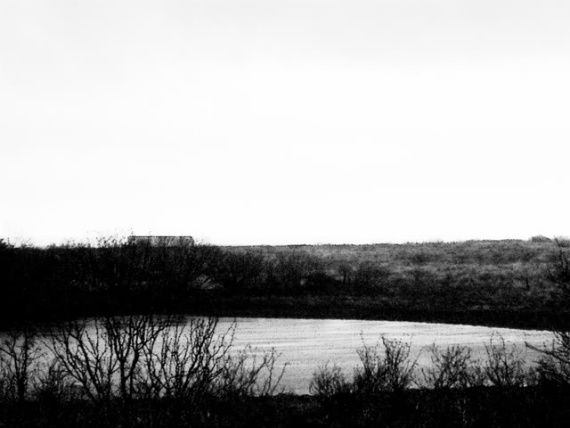 I finally got to write a storm poem after a couple of days last week when we enjoyed some serious wet.



the big flush

hard rain
this afternoon,
gusty winds
blowing it against
the house,
rattling
the windows

i see the creek
through cracks
in the fence
high,
running fast,
pushing hard,
carrying six months
of road debris,
on the first leg
of its long rush
to the gulf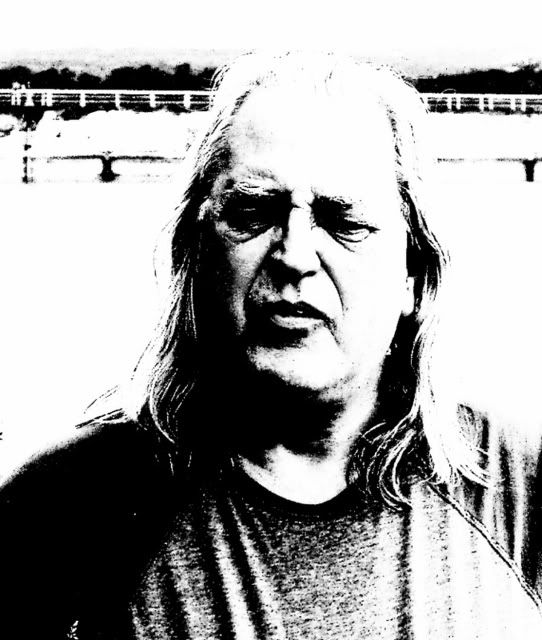 Now I have a poet new to me, Lesley Clark, with a poem from her book the absence of colour published in 2000 by Orchard Press of St. Mary's University in San Antonio.

Clark was born in Big Spring, Texas and raised in Aldeburg, England. She holds a Bachelor of Science degree in Social Psychology and working towards her master's degree. She has been published three anthologies, A Garland of Poems and Short Stories, Poetry Palette. and Voices along the River.



Zorro

ancient man of many masks
king of fiesta flambeau parades

mystery man with many mano moves
dancing a seductive silhouette

come to me Zorro
show me the ancient surprise you conceal
behind your mask

let me see your sultry smile
revealed within your eyes

ancient masked mystery man
expose yourself!

let other see the steamy seduction
let us be seen and sedated in pure sight

expose the raw and untamed love
with me you confide

ancient masked mystery man
dance to the rhythm's bountiful beat

let us compose a climactic chorus
where others can become intoxicated with song

let our hearts blend to the beautiful ballads
let us mend body and mind, sound and sense

ancient masked mystery man,
sway into the magical moment

where we can reveal the
secrecy of our
swift seduction

come to me Zorro
come to me

and I, I will remove the mask from the mystery man
together we can dance
away the dusk hour,
the dementia of drunken love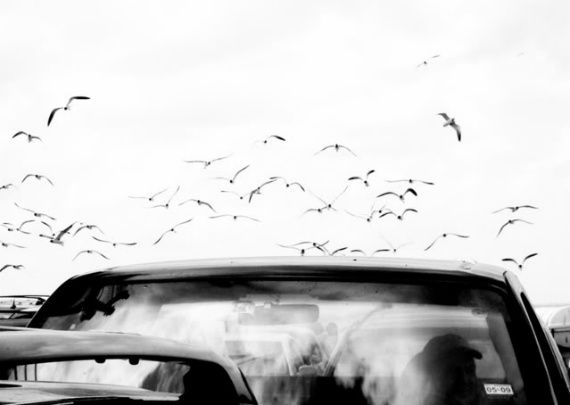 Our friend Dan Cuddy is back this week with a new poem.



Word In The Wind

is the wind dark, cold, hot, searing, bitter?

is it a blade that cuts the skin,
shaves it,
removes it from the bone,
the skin,
like shivers of wood
a pile of thin flakes moved
by the breath of a thing invisible?

the wind?

a word?
yes, a word.
that is the wind,
a word.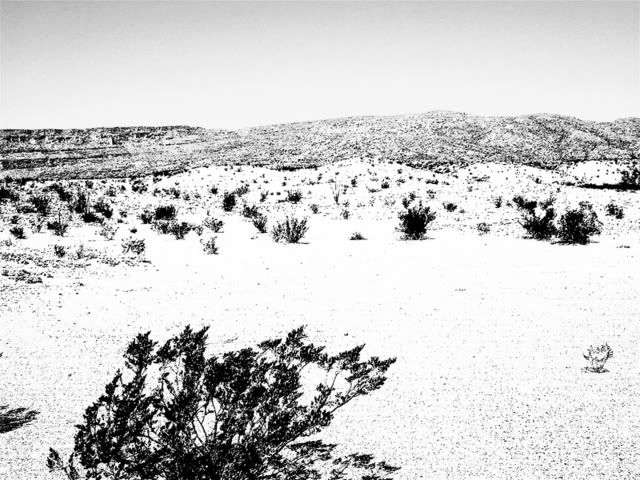 My next poem is from a very slender book of poems titled From The Orient And The Desert published in 1994 by Kegan Paul International.

The poems are by Ghazi A. Algosaibi, a poet with a background unusual in modern poetry.

He was born in Al-Hasa, Kingdom of Saudi Arabia. He received his LLB from Cairo University, his M.A. in International Relations from the University of Southern California and a Ph.D. in Political Science from the University of London. He joined King Saud University in Riyadh as Lecturer in 1965 and became Dean of the Faculty of Commerce in 1971. In 1974 he was appointed Director of Railroads and subsequently served as Minister of Industries and Electricity from 1975 to 1982, and as Minister of Health from 1982 to 1984. In 1984 he became Saudi Arabia's Ambassador to Bahrain, serving until 1992, when he was appointed Ambassador to the United Kingdom. Along with his various official duties, he is a well known and accomplished author of both prose and poetry in Arabic and English.

I said it was a slender book. It has, in total, fifteen poems and the same number of pencil drawings by Andrew Vicari. It is beautifully bound and cost, even used, $10. It is one of the most unusual poetry books I've picked up at a used book store.

(Irrelevant to this particular book, but interesting, is the very large number of poetry books I've bought at a used book store that are signed by the author. Seems strange.)



Let Us Briefly Dream

Come, let us briefly dream
of a fountain spraying moonlight,
of a swing hung in the stars,
of a legend sung by rain,
of a cottage in the clouds
with walls of shadow,
doors of flowers,
of a rose tent where
sunsets live;
come and you will know
why a bedouin has to roam.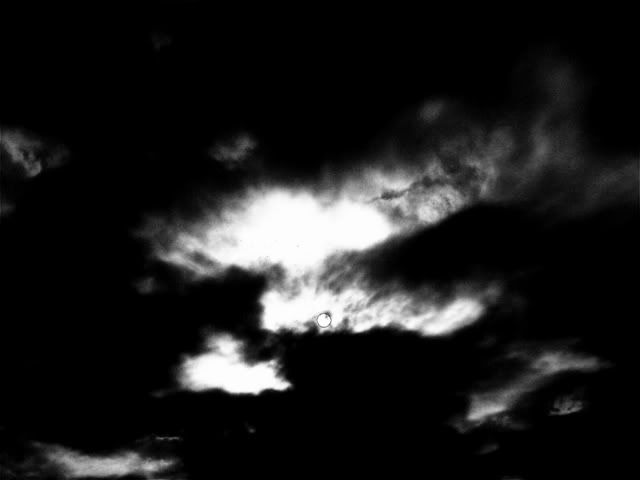 I was hearing some adjacent conversation at my coffee shop this week and heard a young woman asked her name. "Sheila," she replied, which set of a whole series of very old memories for me.



Sheila

her name is
Sheila,
but she's black,
not white,
and at least
40 years
too young
to be
my
Sheila
who lived
down the road
past the irrigation
canal, my first
girlfriend-
would-have-been
if i had stopped
kicking
clods
in front of her
house
and knocked
on her door,
but i don't care,
black or white
old or young,
her name
is Sheila,
the magic
magic
Sheila
Sheeeeee
la
the exact
same
name as my
lost-
to-clod-
kicking-
first-love
Sheeeee...
Sheeeee....
Sheeeee...
la
and that's
enough
for me

i would
tell
her
i love her
but she'd
probably
have
me
arrested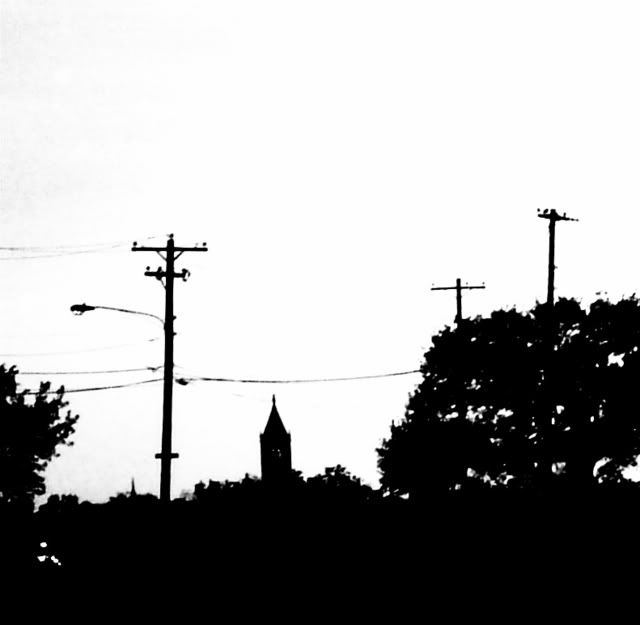 My next poem is by Deborah Digges, the title piece from her third book of poetry, Rough Music, published by Alfred A Knopf in 1995.

Digges was born in Jefferson, MO, in 1950. She received degrees from the University of California and the University of Missouri, as well as an M.F.A from the Iowa Writers Workshop.

She is the author of four books of poetry including Rough Music, winner of the Kingsley Tufts Prize, and most recently Trapeze in 2005. Her first book, Vesper Sparrows in 1986, won the Delmore Schwartz Memorial Prize from New York University. Digges has also written two memoirs, Fugitive Spring and The Stardust Lounge.

Digges has received grants from the John Simon Guggenheim Foundation, the National Endowment for the Arts, and the Ingram Merrill Foundation and has taught in the graduate writing divisions of New York, Boston, and Columbia Universities. She currently lives in Massachusetts, where she is a professor of English at Tufts University.



Rough Music

This is how it's done.
The villagers surround the house,
beat pots and pans, beat shovels to drain spouts,
crowbars to shutters, rakes
raining rake tines on corrugated washtubs, or wire
whips, or pitchforks, or horseshoes.
At first they keep their distance
as if to wake you like blackbirds, though the birds
have long since fled, flown deep into the field.
And for a while you lie still, you stand it,
even smile up at your crimes
accompanying, each one, the sunrise stuttering across the ceiling
like the sounds within the sounds,
like lightning inside thrum-tink, woman-in-wood-shoes-fall-
down-wooden-stairs, like wrong-wrong inside rung-rung,
brick-smacking-brick housing ice-breaking-ice-
breaking-glass...
I mention this since this is what my dreams
are lately, rough music,
as if all the boys to women I have been, the muses, ghost
girls and shadows of the ancestors
circled my bed in their cheap accouterments
and banged my silver spoons on iron skillets, moor
rock on moor rock, thrust yardsticks into the fans.
Though I wake and dress and try
to go about my day,
room to room to room they follow me.
By evening, believe me, I'd give back everything,
throw open my closets, pull out my drawers spilling my hoard
of dance cards, full for the afterlife,
but my ears are bleeding.
I'm trapped in the bell tower during wind,
or I'm the wind itself against the furious unmetered,
anarchical applause of leaves late autumns
in the topmost branches.
Now the orchestra at once throws down its instruments.
The doors in the house of God tear off their hinges -
I'm the child's fist drumming its mother's back,
rock that hits the skull that silences the martyr,
or I'm the martyr's tongue cut out, fire inside fire,
clapper back to ore, one into the mountain.
I'm gone, glad, empty, good
riddance, some shoulder to the sea, the likeness
of a wing, or the horizon, merely, that weird mirage, stone-
skipping moon, the night filled up with cows.
I clap my hands.
They scatter, scatter, fistful after
fistful of sand on water, desert for desert, far from here.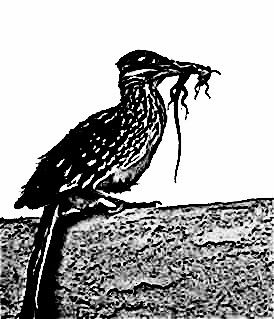 Original Photo bu "Here and Now" friend Bob Anderson





Now, one of the original friends of "Here and Now," Alice Folkart.

Alice wanted to be a tightrope walker or a jet pilot, but nobody would let her do those things, so she took up poetry. And aren't we the lucky ones, getting to read her poems that are such fun. Fun, not a word frequently heard in the heady heights of poetry, but there's just no other way to put it.



It's All a Matter of Taste

Kalena and I stand at the sink
talking, letting the coolest breeze
of that hot afternoon refresh us.

We drink tea and watch a white heron,
two feet tall, peachy crest to pointy yellow feet,
possess the top of the driveway hedge.

"Oh, look," I whisper.
"Something's straggling out of his beak,
He must be building a nest somewhere."

"No," she says, "He's hunting.

That hedge is a regular gecko housing project,
full of them, and they're his favorite food.
He hunts there every afternoon."

I gulp. He gulps. That wispy thing
protruding from his beak
is no piece of straw, no twig,
it is a gecko, struggling, wriggling.

The Heron mouths it, turns it about with his tongue,
slips it and slides it, seems to enjoy the play.
It writhes, he almost drops it, but then swallows.

"There goes another one," Kalena says
and pours me more tea, "Cookie?" she asks.

The heron stands there, slender white neck extended.
Do I imagine that it pulsates and distorts,
pokes out here, rounds a bit there,
like a living, pregnant belly?

"Cookie?" I ask. "What kind?"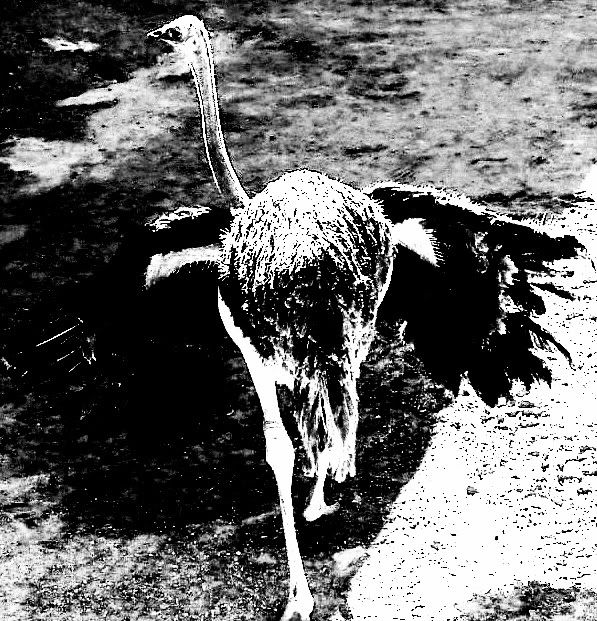 Romanian-born Andrei Codrescu is a poet, memoirist, journalist and editor of The Exquisite Corpse, a literary magazine. He is also a regular commentator on National Public Radio's "All Things Considered," which is where I first heard of him. From those appearances, I know that he lives in New Orleans.

I picked up one of his books of poetry, Belligerence, published in 1991 by Coffee House Press of Minneapolis, at a used bookstore last week. I'm using the title poem from the book.



Belligerence

In the irruptive mode
I wear no hat
& hate what I see
in the rearview mirror
except silver balls.
When I was all the rage
I was in disruptive mode
& work the instructions
on my Reeboks to a frazzle
between the lines of what
everybody read and the high-
way stripes painted there.
Actually shoes in those days
had no names but I was futurist.
Mealtimes at Hojo's and Wendy's
the plastic tablecloths
had squares in them and squares
in them and the prices were cheap
obsessively and people
in those days laughed
until their faces
became tic-tac-toe boards
& few could tell death to shut up.
Life was no fucking (pre)text.
Menus with everything under one
dollar were not unknown.
Anyway, only the greatest
could write it down. I was
among them. Since the, volcanoes
were miniaturized,
everyone gets to be
a little sick. I know
everyone who works here,
they are not happy.
I wear a dunce cap.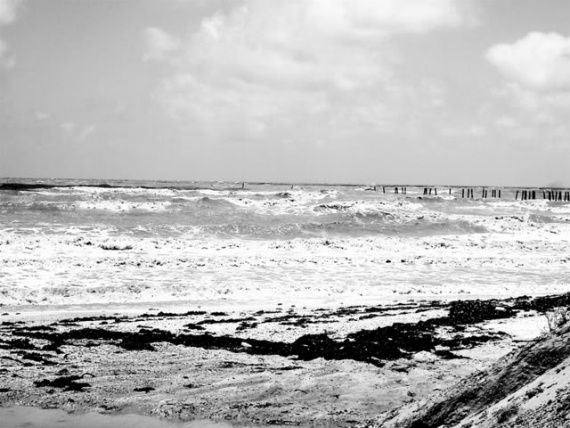 Something got me to thinking about trees, which lead on to me thinking about this.



the oldest oak tree in Texas

the oldest oak tree
in Texas is in Goose Island
State Park just outside
Aransas Wildlife Refuge
on the coast near Corpus Christi

nothing lasts on the Gulf Coast,
that's been my observation,
sand and salt and mildew wet
eat everything, rust metal,
rot wood, cover with blown sand
that which it cannot destroy

but for more
than a thousand years
this tree has stood firm
in the face of all the decay
pitted against it, stood strong
against fierce Gulf winds
blowing morning and night,
35 feet around with a limb spread
of 90 feet, a hanging tree,
a pirate's rendezvous,
outliving the Carancahua
and the Tancahua, and the Spanish
whose golden galleons sunk
within the sight of this tree
already great as the king's treasure
slipped beneath the waves

it continues every year, growing
larger and wider, it's great trunk
expanding, mocking the puny
life span of the flip-flopped,
sunburned tourist who stop
and take the long walk around it,
sipping diet Coke through
a soda straw, itching from the sand,
already thinking about the shower
waiting for them back at the condo

they will leave and someday die,
while the tree
with long-practiced
patience
lives
on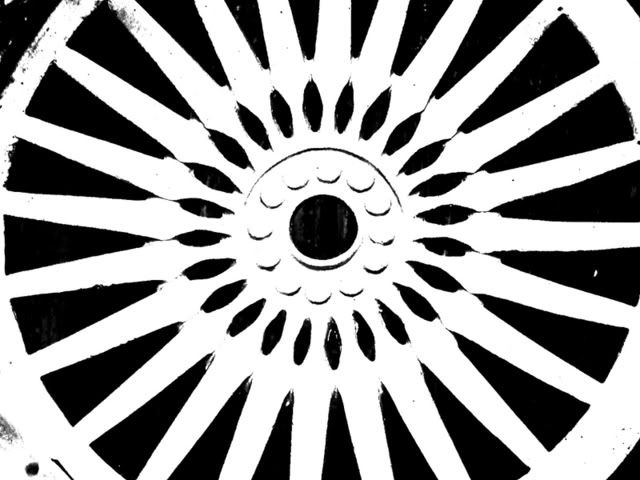 Although I've been reading Lois P. Jones on the web for a number of years, this is her first appearance in "Here and Now" and I'm very pleased that she has agreed to join us.

Her work has been published in state quarterlies, anthologies, ezines and internationally in Argentina and Japan. She is the coeditor of A Chaos of Angels (Word Walker Press, 2006), an anthology of 65 poets that examines spirituality in a biochemically oriented culture. You can find her as co-host at Mondays monthly poetry reading at Village Books in Pacific Palisades, California and hear her as guest host on Poet's Cafe (KPFK, 90.7 FM Pacifica Radio). She is the Associate Poetry Editor of Kyoto Journal.





Rumi Does Not Attend the Workshop

The living room is littered with bowls. They are filled with expectation,
with dusty phrases and broken pencils. They are no longer Christian
or Jew or Muslim or Hindu, Buddhist or Zen. None have tasted
their own fruit. None belong, not even the dervish
who tells me to take deep breaths
find my fourth heart,

chant
your
name
until I
have
traveled a
thousand
veils
to find
you.
I do not
say
the last
veil is
a mirror.
That there is
no name, only the
crystallized bowls of
sugar merchants,
an old fruit cobbler
and a spoon.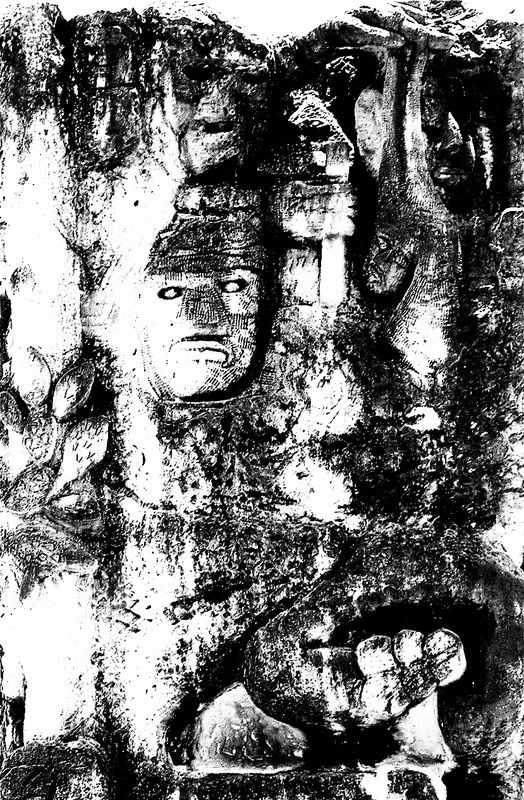 Now, two poems from Winter/Spring 2007 issue of The Spoon River Poetry Review. Both poems are by Illinois poet John Guzlowski.

From the journal's introduction of poet Guzlowski:

"Born in a refugee camp in Germany after World War II. John Guzlowski came with his family to the Unites States ad a Displaced Person in 1951. His parents had been slave laborers in Nazi Germany. Growing up in the immigrant and DP neighborhoods around Humbolt Park in Chicago, he met hardware store clerks with Auschwitz tattoos on the wrists, Polish cavalry officers who still mourned for their dead horses, and women who walked from Siberia to Iran to escape the Russians.....

Recently retired from Eastern Illinois University, he continues to write about his parents. His new poems about his parents and the people he knew growing up appear in his book Lightening and Ashes (Steel Toe Books, 2007) and the chapbook Third Winter of War: Buchewald (Finishing Line Press, 2007)."



Cattle Train to Magdeburg

My mother still remembers

The long train to Magdeburg
the box cars
bleached gray
by Baltic winters

The rivers and the cities
she had never seen before
and would never see again:
the sacred Vistula
the smoke-haunted ruins of Warsaw
th Warta, where horse flesh
met steel and fell

The leather fists
of pale boys
boys her own age
perhaps seventeen
perhaps nineteen
but different
convinced of their godhood
by the cross they wore
different from the one
she knew in Lvov

The long twilight journey
to Magdeburg -
four days that became six years
six years that became sixty

And always a train of box cars
bleached to Baltic gray.


Work and Death

At the end
my father sat in his garden
in the early morning

the desert in Sun City,
Arizona, the strange place,
still cool

the clear light
tinged with desert blue

the pigeons cooing

He couldn't lift
the shovel then, drag
the bag of topsoil
from her to there.

He couldn't breath
or stand either.
There wasn't much
left to him.

But he could nod
toward an orange tree
its roots bound in burlap,
and point to the place
where he wanted me
to plant it.

There, he'd say
to me in Polish,
please plant it there.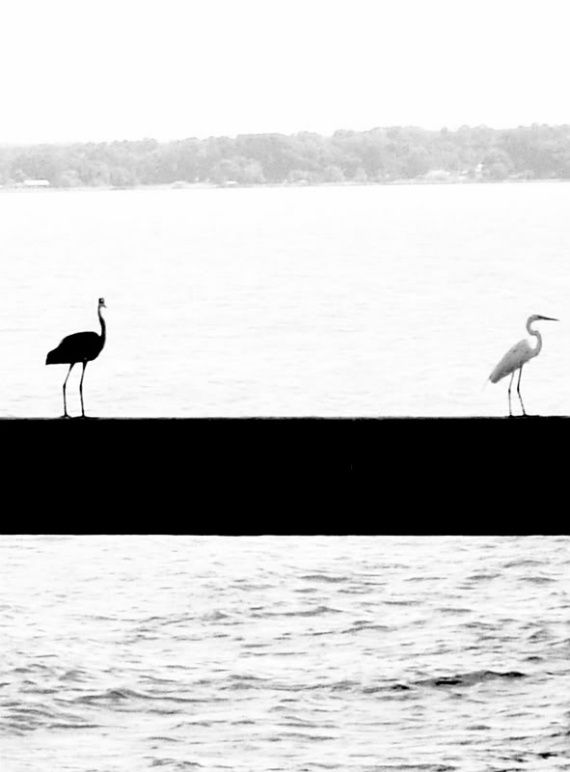 Time now for the last piece of the week.

I wrote this, in a another fit of desperation, this past week. The fits seem to be coming more and more often.



watch this space

i'm
holding this space
for my
next
great poem -

it'll
be a wonder,
a grand thing,
tender, deeply
evocative
of all that is
beautiful
and life-affirming
in rocks and mountains
and birds
and flowers and dirt
and stuff like that,
fierce
in its examination
of the gritty
entrails
of living, a
revelatory piece
of monumental
poetica
certain to illuminate
and expand
the meaningfulness
of your life

coming
soon, right
here,
for your very own
intellectual
and spiritual
development

or
not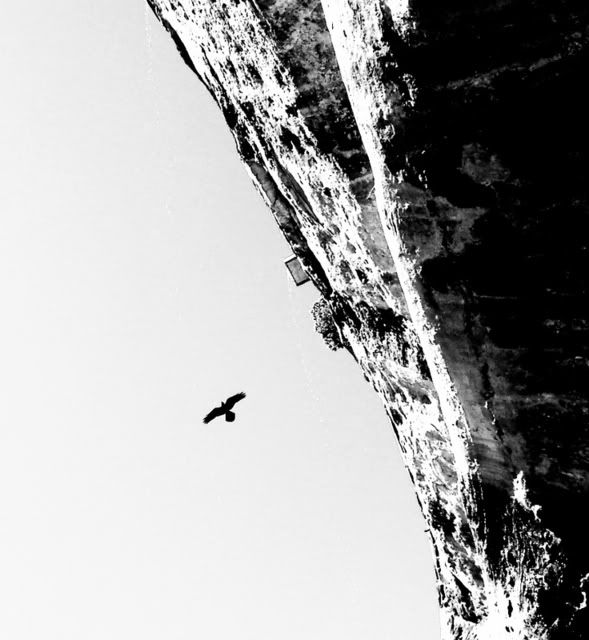 So you better keep moving this next week so the fella above doesn't decide you're dinner.

As you do that, remember, all of the material in this blog remains the property of its creators; the blog itself was produced by and is the property of me....allen itz.