Moonrise, As Empires Fade
Friday, July 04, 2008

III.7.1.



I'm posting a little early today, as fire cracker popping and fajitas for cooking and eating this afternoon and evening will not leave much time for blog posting.

I got a little carried away this week, putting up a little more than usual.

From my library:

Ralph Angel
Catherine Bowman
David Bart
Yehuda Amichai
Ken Waldman
Wilfred Owen
John Donne
Robert Earl Keen Jr.
Ohotomo Yakamochi
Ranier Maria Rilke
Juan Ralmon Jimenez

From friends of "Here and Now"

Alice Folkart
Don Schaeffer
Alan Addotto
Michaek H, Sottak
Alex Stolis
And, making his first appearance, Arunansu Banerjee

And as usual, several of my own self-indulgences.

So, read on, and may your fuses not fizzle on the 4th day of July.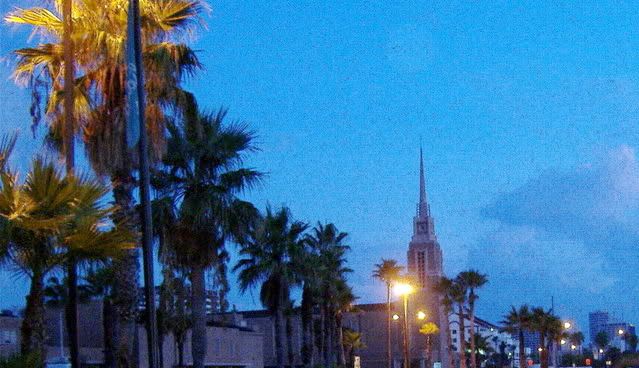 My first poem this week is by one of my favorites, Ralph Angel, from his book Twice Removed published by Sarabande Books in 2001. This is his third book, having previously published Neither World, previously a source for several poems for "Here and Now" and Anxious Latitudes.

Angel has received many awards and honors and has held an endowed chair in English at the University of Redlands. He is also a member of the MFA Program in Writing faculty at Vermont College. He lives in Los Angeles, the city which figures in many of his poems.



And So Asks

Scissoring palm trees in the gorgeous light above.
Spires and gold-colored domes.
The blue of the avenue -
the air itself
handed down among crisscrossing
wires and rusted vanes

astonishes with our breathing
the pulse of shadows
and trains.

Blood blossoms the mortar -
newsprint and clutter and the chemical taste
the eye goes to
and savors,

and the stone too looks around.

From that which is not.
From that which is not but used to be and so asks
a stranger to snapshot our leaving -
that you were happy too,
relieved somehow and nicely tired,
and the smoke

and the hillsides drift by.









Here's a lighthearted thing I wrote last week, a piece that proves if you sit in a coffee shop long enough, you'll see all sorts of interesting things, some as good as on tv.



law and order

closer to boy
than man,
long hair,
thin, and
blond,
hits the door
with a basket
full of books and cd's

runs

close behind,
Arizona,
the stand-up
comic
and tv writer,
followed by
Crystal,
the barrista
and far
far
behind
me

fat, old
me

knowing i'll
never catch them
but putting on
a good show anyway
and if the others get him down,
i'll get there in time to kick him

but, no,
not even that,
he's gone
and the cafe
returns to normal,
each of us
quiet,
with our own "Law and Order"
scenario
playing in our
mind

CHA!
CHANG!









Here's a discovery for me. Catherine Bowman, born in El Paso, received her B.A. from the University of Texas at San Antonio and her M.F.A. from Columbia University. She was awarded a 1990 New York Foundation for the Arts Fellowship. Her work has appeared in numerous journals and anthologies, including The Best American Poetry 1989, River Styx, The Paris Review, The Kenyon Review, and TriQuarterly.

Bowman is the Ruth Lilly Professor of Poetry and Director of the Creative Writing Program at Indiana University. She also She teaches at the Fine Arts Work Center in Provincetown. She is the editor of Word of Mouth: Poems Featured on NPR's "All Things Considered", an anthology of poems by poets she has reviewed and featured on "All Things Considered".

My poem this week is from her first book 1-800-Hot-Ribs, published by Gibbs-Smith Publisher, which was reissued in 2000 by Carnegie-Mellon University Press as part of its contemporary classics series.



Adios, Adios

On the day Doroteo Arango Francisco villa,
thirty-three, rode into the churchyard
he had already abandoned the peonage
of his uncles, the large stomachs
of his wives and children, General John Pershing,
three fingers, one kidney, and the beautiful life
of La Capital. He wore a set of teeth
made from the keys of a dead mayor's French spinet.
The most famous embalmers in all of Chihuahua
were at this moment plotting to see who
would design his death mask. Above him
the sky unfolded like a map of the world,
like a tragedy where a doomed baronessa
disappears leaving behind only her blue gown
for her forlorn toreador. Below him
the desert, with so many lines and pockets.
and this church, like a hand pointing up,
like the twelve hands that built it, like the rounder
parts of the body, and all the angular
places we love, the window,
the bed we lie in dreaming of the desert.
They call the church Little Flower.
To him there is nothing whiter as he watches
the women arrayed in gowns of manazanilla,
pumpkin seed, and pinto gathering by the churchyard
wall. Smells of burnt corn and goat cheese
bruise and hoof the air. Pancho Villa
takes each woman to dance
once around the churchyard floor.
The flies feasting nearby on dead cattle
sing, your eyes are so bewitching,
your eyes are so bewitching.
His heart beats adios adios
on each purple eardrum.









Here's a new piece from our friend Alice Folkart.

Alice says of herself that, "Being new to Hawaii, I am not a good enough ukulele player or hula dancer to get a decent job, so I have taken up the writing of poetry. Over the last few years, my work has appeared in a number Internet literary journals and e-zines and on one candy bar wrapper - no copies extant - company folded."

Here's her poem.



Peeling Mangoes

Transparent ants
watch me as I peel
messy mangoes on the porch -

Sticky, sticky, sticky!

This should only
be done on the beach.

I could go down to the beach
with my little knife
and my bag full of
purple-red mangos
with yellow streaks.

I could sit right in
the gentle surf
with dogs and babies
and almost-not there
ghost crabs.

The tide's coming in
to help me

It would be nice
to let the golden juices
course down my arms,
drip from my elbows,
run between my breasts,
make me sweeter
than I've ever been.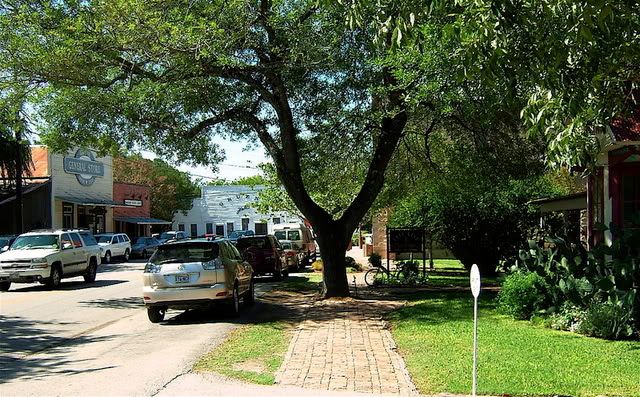 Here's another book I found last week at Half-Priced Books.

It's the Fall/Winter 2004 issue of Borderlands, Texas Poetry Review, complete with the work of more than 50 poets. From that wealth, I selected a poem by David Bart.

Bart is assistant editor of Illya's Honey, the literary quarterly of the Dallas Poets Community. This poem is his second to be included in Borderlands. He has been writing, teaching and performing as a storyteller since 1986.



Kingdom Come

The last day comes on a spring afternoon.
It's a small 1940's neighborhood.
Through an overcast sky, the sun's yellow thread
makes the frame of pastel community at once dismal
and vivid. You observe the day of reckoning as if
from a chimney at the edge of town. From the small
quilt of oblong houses and grassy lots, people rise.
They are pulled from their tasks and diversions,
face-first into the air. A man lifts from his push-mower.
A delicate lady flies out through the drapes of her
upstairs window. Town square empties as the blue
space above topiary trees fills with little human figures.
Boys and girls come off their bicycles, fall upward
out of a tree house. Automobiles and toys look awkward
and forgotten. A woman and child sail over headstones,
the first to twist out of the grave. Each body is surrendered
prone in the air, a simple smear of color drawn up through
a cloud-break where Jesus, arms open, stands revealed
in a steaming nimbus.
That was the end of the world, rendered in watercolor
and hung above my grandfather's door. a picture
done in the minimal stroke and tertiary color of his own
world, where he knew he might one day waken
to a world of quiet presentiment, a soundless
house on a cleared street, finding his wife's glasses
and laundry basket dropped in the yard.
Without wonder or dissolution, he would walk out
the front door, look upward and wait.









Well, it's all about me, again.



in the deep dark forest of me

it bothers me
that i seem to be writing
more for myself now
than for any other
reader,
making me wonder
about the relevancy
of what i'm doing
putting these
words
down
that no one
can care about
but me

irrelevancy
comes with age
as much as weakened
muscle
and failing eyesight,
and it's the lose
that bothered me most
as i left behind
the responsibilities
of my workaday life,
the responsibilities
and the people
who counted on me,
on the decisions
only i could make -
and then i got older
and don't do those things
anymore
and it seems the world
didn't notice,
just kept right on keeping on,
and whatever hole
i made in the continuity
of time's flow
closed
and the stream
flowed on
not just as if i am gone,
but as if
i had never been -
and the sense of futility
grows,
calling into question
my life
and those things that had been
the pride of my life
and i sought ways
to turn back
this nullification
through some new way
to relevancy,
some new way
to break the flow
and leave an eddy in my wake
and like others i sought to place my claim
to relevancy
through poetry
and at first i was not very good
but i got better,
until now, with my sharpened skills
i find i have nothing
to say
but about myself
my dreams
and desires,
my successes
and my mistakes
and one day i read my work
with a clear head
and realize there is no reason
for anyone else to care
about any of it
and i realize
i am back where i started,
only older
and less inclined
to begin
again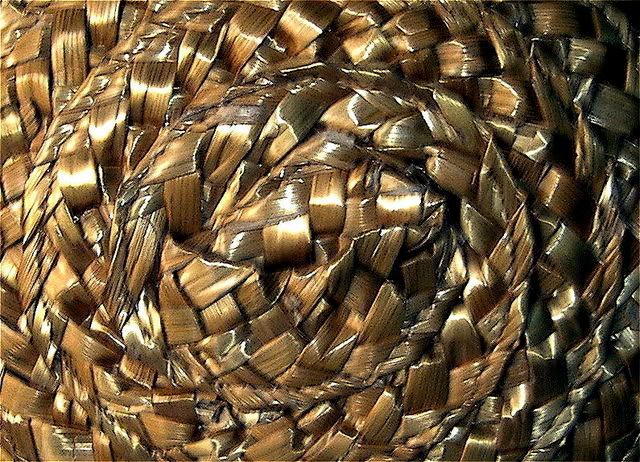 My next poem is by Yehuda Amichai, from his book Yehuda Amichai: A Life of Poetry 1948-1994 published by HarperCollins in 1994. The poems in the book are translated from Hebrew by Bengamin Harshav and Barbara Harshav.

Amichai was an Israeli poet, considered by many to be the greatest modern Israeli poet, and was one of the first to write in colloquial Hebrew.

He was born in 1924 in Wurzburg, Germany, as Ludwig Pfeuffer, to a religious family, then immigrated with his family to Palestine in 1935, moving to Jerusalem in 1936. He first worked as a teacher of physical education. He was a member of the Palmach, the strike force of the Haganah, the fighting arm of Jewish settlements in pre-state Palestine. He fought in the World War II in the British Army Jewish Brigade and the Israeli War of Independence as a young man. He also fought in several of Israel's other wars. He became an advocate of peace and reconciliation in the region, working with Arab writers.

Following the war, Amichai attended Hebrew University, studying biblical texts and Hebrew literature. After that, he taught in secondary school.

He died of cancer in 2000, at 76.



As For The World

As for the world,
Like the pupils of Socrates: I walk at its side,
Hear its seasons and origins,
And what is left for me to say is;
Yes, it is indeed so.
You're right again.
You do indeed make sense.

As for my life, I am always
Venice:
What others have as streets,
In me - flowing, dark love.

As for the scream, as for the silence,
I am always a shofar.
Gathering all year long the one blast
For the Days of Awe.

As for deeds,
I am always Cain:
Wandering around before the deed I shall not do,
Or after the deed
I cannot undo.

As for the palm of her hand,
As for the signs of my heart,
The designs of my flesh,
As for the writing on the wall,
I am always ignorant: I cannot
Read or write,
My head is like the heads of weeds,
Silly grasses who know just
Whispering and swaying in the wind,
When destiny passes through me
To some other place.

In the place where I never was
I never shall be.
The place where I was, as if
I never was there. Human beings wander away
Far from the place of their birth
And far from the words their own
Mouth uttered,
No more within the promises
That were promised.

And they eat standing up, and die sitting,
And remember lying.

And what I shall never return
To see, I must love for ever.
Only a stranger will return to my place. But I shall
Inscribe the things again, like Moses,
After breaking the first tablets.









The next piece is by Don Schaeffer, a frequent guest here.

Don's recent poetry has been published in The Loch Raven Review, The Cartier Street Review, The Writers Publishing, Lilly Li, Burning Effigy Press, Understanding Magazine, Melange, Tryst, Quills, and others. His first book of poetry, Almost Full was published by Owl Oak Press early in the summer of 2006. He holds a Ph.D. in Psychology from City University of New York (1975) and lives in Winnipeg, Manitoba with his wife, Joyce.



The Annotated Letter

"Dear Dotty,

Sorry for not writing sooner.
The weather has been very springy weather.
It's been fairly warm. And we haven't had much rain.

We've gone to The Forks,
where the two rivers meet,
Red River of the North
and the Assiniboine River.
It's a park and has a market.

And the people meet there
to start their day exploring Winnipeg.

Winnipeg was built at the crossroads
of the two rivers that meet."


Sorry for not writing sooner.
Where am I? Oh yes,
The weather has been very springy weather.
It's been fairly warm.
They have been
stealing my medication.
And we haven't had much rain.

We've gone to The Forks,
I wanted to go the
hotel to find a policeman.
where the two rivers meet,
Red River of the North
and the Assiniboine River
like burning..
It's a park and has a market.

And the people meet there
Where am I, oh yes,
to start their day exploring Winnipeg.

Winnipeg was built at the crossroads
of the two rivers that meet.
when will it end.

--Joyce









Ken Waldman, known as the fiddler poet, lived in Alaska for many years, reading and performing in hundreds of venues.

He taught at the University of Alaska in Nome and Sitka, and frequently travels to Native villages and rural communities where he shares his writing and music with students.

The poem I selected for this week is from his book Nome Poems, published by West End Press of Albuquerque in 2000.



The Littlest House in All of Teller

Though invited in, I begged off,
somehow troubled by a feeling
the crippled husky pup chained
to a post by the corner
of your tiny yellow dwelling
lived the healthiest life
on the lot. I did peek
inside, noticed the waterbed
covered half the floor space,
a claustrophobic arrangement
for you, your boyfriend, your son,
an eight-year-old momma's boy
gone mute from hearing you sleep
with a half-dozen abusive men
over the years. Mid-October,
windy, plastic windows flapping
like broken wings, thick clouds
threatening winter's first storm,
you, my Brevig student, and I,
your Nome college writing teacher,
until now static voices
on telephone, pen-pals who swapped
stories, stood by your front door,
and looked in each other's eyes
for a moment. Though I knew
you were unemployed, fired
from the only two jobs in town
that suited, hoping to move
to Nome, open a hair salon,.
and own a three-bedroom house,
I saw you, Inupiat woman,
so lost from your nature
you took classes, drank, smoked,
wept, dreamt, slept, woke,
you daily cycle a forlorn
indiscriminate blur. And you,
if you'd have truly seen me,
you professor, I believe
you'd have found a white man
equally out of place, a nomad
unaware how his heart craved love,
how his soul demanded beauty,
how his vision sought a home.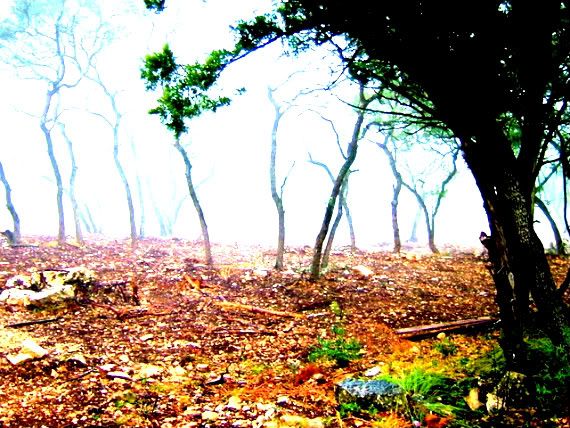 Here's a little thought for the day, doing my best to write a poem for Independence Day.



thinking about patriotism on this July 4th, 2008

the question was asked
on the radio this morning
about the meaning of
patriotism
and i've been thinking about it
all day

patriotism is a cheap claim
easily made by the worst of us
but it has to be about more than that,
more than the dime store boosterism
we expect from politicians
on Independence Day,
with their cheap plastic flag pins
and empty ritual,
sucking down a hot dog
with one hand
and pinching the local
Miss High School Sweetheart
on the ass with the other

and it has to be about more
than geography - i'm sure of that,
i mean, who among the great mass
of us would care if North Dakota
Tennessee and Vermont
ran away and joined up with Canada
sometime around midnight

not me

and it can't be about history
because for all that's good
in our history
there is corresponding bad,
for every Washington,
Father of Our Country,
there is Washington,
Slave Owner,
for every cowboy,
brave and true,
there is an Indian,
condemned to genocide
for being in the way

it wouldn't be about family,
because family is about family,
the same in Russia
and Mongolia
and all the little countries
that have sprung up
in Africa and among the former
Soviet holdings

and honor is like family,
an attribute independent of race
or religion or national boundaries,
and, like family, a deeper thing
than a patriot's fervor

so it must be something else

i would say patriotism
for Americans
might be about the ideals
and institutions
of the nation, but how can that be
after eight years
when those same ideals and institutions
were raped and ravaged
and there was no
great patriotic
outcry

maybe that's the truth of it

true patriotism is so hard
to describe
because there is so little of it

maybe we should count among
the patriots of our time
not just those who fought
in foreign lands upon our order,
but also those few
who did cry out
at risk to their freedom and good name
against the subversion
on high, against those in high places
who used their power
to subvert
what they had sworn to protect

i am not one of those patriots

i fuss and i fulminate
from my comfortable seat
on the great American middle class
sidelines,
but when the call came out
to join the patriots in the street
my hearing was inadequate
to the challenge

maybe those plastic flag pins
are the best
most of us can claim





due to my error "michael gause wants to drink" will be reposted next week, proper credited.





Wilfred Owen, poet and soldier, was born in 1893 and died in battle in World War I just a week before the war ended. His starkly realistic war poetry on the horrors of trench and gas warfare was shocking in his time and contributed to the decline of romantic idealism about war.



Inspection

"You! What d'you mean by this?" I rapped.
"You dare come on parade like this?"
"Please, sir, it's ... " "Old yer mouth, the sergeant snapped.
"I take 'is name, sir?" - "Please, and then dismiss."

Some days "confined to camp" he got
For being "dirty on o parade."
He told me afterwards, the damned spot
Was blood, his own. "Well, blood is dirt," I said.

"Blood's dirt," he laughed, looking away
Far off to where his wound had bled
And almost merged for ever into clay.
"The world is washing out its stains," he said.
"It doesn't like our cheeks so red.
Young blood's its great objection.
But when we're duly whitewashed, being dead,
The race will bear Field-Marshal God's inspection."


Asleep

Under his helmet, up against his pack,
After the many days of work and waking,
Sleep took him by the brow and laid him back.
And in the happy no-time of his sleeping,
Death took him by the heart. Here was a quaking
Of the aborted life within him leaping...
Then chest and sleepy arms once more fell slack.
And soon the slow, stray blood came creeping
From the intrusive lad, like ants on track.

*******

Whether his deeper sleep lie shaded by the shaking
Of great wings, and the thoughts that hung the stars,
High-pillowed on calm pillows of God's making
Above these clouds, these rains, these sleets of lead,
And these wind's scimitars;
- Or whether yet his thin and sodden head
Confuses more and more with the low mound.
His hair being one with the grey grass
And finished fields of autumns that are old...
Who knows? Who hopes? Who troubles? Let it pass!
He sleeps. He sleeps less tremulous, less cold,
Than we who must awake, and waking, say Alas!


The Last Laugh

"O Jesus Christ! I'm hit," he said and died
Whether he vainly cursed, or prayed indeed,
The Bullets chirped - In vain! vain! vain!
Machine-guns chuckled - Tut-tut! Tut-tut!
and the Big Gun guffawed.

Another sighed - "O Mother, mother! Dad!"
They smiled at nothing, childlike, being dead.
And the lofty Shrapnel-cloud
Leisurely gestures - Fool!
And the falling splinters tittered.

"My Love!" one moaned. Love-languid seemed his mood,
Till, slowly lowered, his whole face kissed the mud.
And the Bayonets' long teeth grinned;
Rabbles of Shells hooted and groaned;
And the Gas hissed.









Now I have an old piece I wrote near the end of the year 2000. It was published in Eclectica midyear 2001.

It was an experimental piece for me, an exercise in I'm not sure what.



fever

i dream
of a glass house,
brightly lit,
a beacon amid
broad-trunked trees
in a a dark forest,
velvet cushions,
brown and green,
piled high
on all the floors

i am split in two,
one of me on the inside,
lounging
among the cushions,
and the other outside
peering in

there is something
we must tell ourselves,
we think, something
we must know

and we begin to shout
inside and out
but the glass is thick
and swallows all sound

frantic now

beware, we shout

beware









Time now for a trip back to the classics with probably the best known poem (or, at least, best known opening line) of John Donne.

Donne was a Jacobean poet and preacher of the early 17th century. Born in 1572 , he died in 1631.

He came from a Roman Catholic family, experiencing persecution until his conversion to the Anglican Church. Despite his great education and poetic talents, he lived in poverty for several years, relying heavily on wealthy friends. In 1615 he became an Anglican priest and in 1621 Dean of St. Paul's.

Almost all of his poems were published posthumously. I took this one from a textbook I inherited from my son, Literature and Its Writers, A Compact Introduction to Fiction, Poetry, and Drama, edited by Ann and Samuel Charters.



Death, be not proud

Death, be not proud, though some have called thee
mighty and dreadful, for thou art not so;
For those whom thou think'st thou dost overthrow
Die not, poor Death, nor yet canst thou kill me.
From rest and sleep, which but thy pictures be,
Much pleasure; then from thee much more must flow,
And soonest our best men with thee do go,
Rest of their bones, and soul's delivery.
Thou are slave to fate, chance, kings, and desperate men,
And dost with poison, war and sickness dwell,
And poppy or charms can make us sleep as well
And better than thy stroke; why swell'st thou then?
One short sleep past, we wake eternally
And death shall be no more; Death, thou shalt die.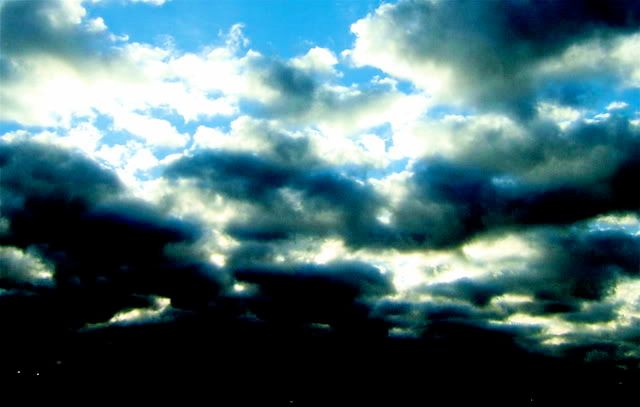 Now, another piece from sailor and world traveler Michael J. Sottak.

There are two things that you can count on when you read one of Michael's poems, its going to be real and it's going to be tough.

I found this poem on the Wild Poetry Forum. You learn a lot about Michael from a comment he made on the forum in response to a question as to why he responded so harshly to someone who was only trying to do him a favor.

Michael's response - "in this moment, a dastardly equation, the beauty of youth sold, i would have killed Alvarez, but he thought he was doing me favor...i let him drop to the floor...he scrambled to his feet..."WHAT IS WRONG WITH YOU MAN!"

"this!"

i punched him so hard and he fell...i picked up their clothes and knew they had nowhere to go, ...so i gave them all my money."

Anyway, here's the poem.



to the whores

you want some sanctimonious bullshit
or do you want to hear about the whores?
do you want to condemn them, the street sluts
or are you afraid of them? how old do you have to become to realize you are a whore?
ahhh...foxy lady
the spanish coast, Malaga...
their lips were dirty and their eyes were green
their heads bobbed and Alvarez smiled....
"I bought them for you man."
i pulled their faces up in my hands
and stared at them they were from morrocco...
quite beautiful...i said "That's enough, pay them Alvarez"
"but man you are getting a double hummer!"
i grabbed Alvarez by the throat and slammed his head into the wall
"this is nothing i want, my friend"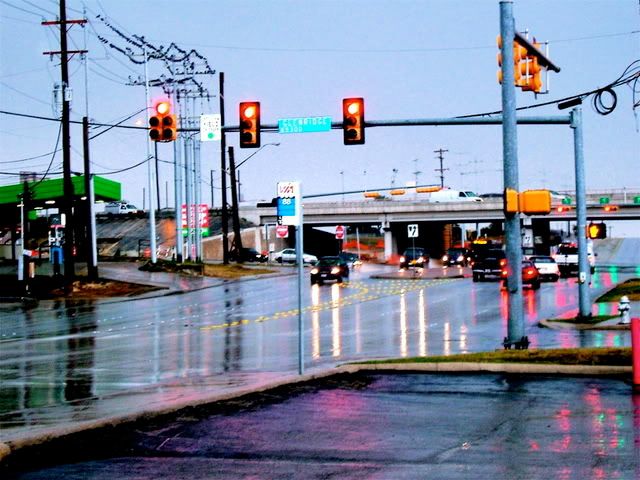 Here's something different, a great example of the "story song" that you see so much in American country and American roots music.

This one was written by Robert Earl Keen Jr. and, in addition to his own recording, has been performed by many different artists, including the Allman Brothers Band and the Highwaymen, that touring group of Kris Kristofferson, Johnny Cash, Waylon Jennings, Willie Nelson who got together for an album or two and extended tour.

Keen, born in 1956 in Houston, Texas is a singer-songwriter popular with traditional country music fans, folk music fans, the college radio crowd and alt-country fans.

Keen graduated from Texas A&M University and moved to Austin, Texas, where he began writing for a newspaper. Soon he was performing in Austin's nightclubs and live music venues, building a solid following. In 1984 he financed the recording of his own EP and distributed it regionally. In 1986, He moved to Nashville, Tennessee. Discouraged by the polish of the new country sound and unable to land a recording contract, Keen moved back to Austin. In 1989 he released his national debut album, West Textures. His 1993 release, A Bigger Piece Of Sky, gained wider acclaim, both amongst fans and critics. Over the next ten years, Keen would continue to write, record, perform and tour. Keen's 1997 album Picnic features a picture of Keen's own car in flames at Willie Nelson's 1974 Fourth of July picnic/concert.

Keen currently resides in Kerrville, Texas and maintains a ranch in Medina, Texas.




Road Goes On Forever

Sherry was a waitress at the only joint in town
She had a reputation as a girl who'd been around
On main street after midnight a brand new pack of cigs
a fresh one hangin' from her lips, a beer 'tween her legs
She rides down to the river and meets with all her friends
The road goes on forever, and the party never ends.

Sonny was a loner, older than the rest.
He was goin' in the Navy, but couldn't pass the test.
So he hung around town, he sold a little pot.
The law caught wind of Sonny and one day he got caught.
But he was back in business when they set him free again.
The road goes on forever and the party never ends.

Sonny's playin' eight-ball in the joint where Sherry works
when some drunken out-of-towner put his hand up Sherry's skirt.
Sonny took his pool cue, laid the drunk out on the floor.
Stuffed a dollar in her tip jar, walked out the door.
She's running right behind him, reaching for his hand.
The road goes on forever and the party never ends.

They jumped into his pickup, Sonny jammed it down in gear.
Sonny looked at Sherry, said "Let's get on out of here."
The stars were high above them, the moon was in the east.
The sun was setting on them when they reached Miami Beach.
They got a hotel by the water, a quart of Bombay Gin.
The road goes on forever and the party never ends.

They soon ran out of money but, Sonny knew a man,
who knew some Cuban refugees, who dealt in contraband.
Sonny met the Cubans in a house just off the route,
with a briefcase full of money and a pistol in his boot.
The cards were on the table when the law came bustin' in.
The road goes on forever and the party never ends.

The Cubans grabbed the goodies, Sonny grabbed a jack,
broke the bathroom window and climbed on out the back.
Sherry drove the pickup through the alley on the side,
where a lawman tackled Sonny and was reading him his rights.
She stepped out in the alley with a single shot four-ten
The road goes on forever and the party never ends.

They left the lawman lying, they made their getaway.
Got back to the motel just before the break of day.
Sonny gave her all the money, he blew a little kiss.
If they ask you how this happened say I forced you into this.
She watched him as his taillights disappeared around the bend.
The road goes on forever and the party never ends.

Its main street after midnight, just like it was before,
twenty-one months later, at the local grocery store.
Sherry buys a paper and a cold six-pack of beer.
The headlines say that Sonny is going to the chair.
She pulls back onto main street in her new Mercedes Benz.
The road goes on forever and the party never ends.









Next, I have several short poems by Ohotomo Yakamochi from the book One Hundred Poems From the Japanese selected and translated by Kenneth Rexrote.

Yakamochi was an 8th century Japanese statesman and waka poet in the Nara period and a member of the Thirty-six Poetry Immortals.

He was born into the prestigious Otomo clan, a clan were warriors and bureaucrats in the Yamato Court. Yakamochi served as a provincial governor in several provinces. Like his grandfather and father before him, Yakamochi was a well known politician and rose to the highest bureaucratic position.

After many years of political and military ups and downs, he died by drowning in Mutsu Province while attending to his concurrent post as shogun. Suspected of being involved in an assassination plot, his burial was denied and he was posthumously disgraced and excommunicated. His son was stripped of rank and forced into exile, and it was only in 806 that he regained his rank.

Here are several of his poems.



XC

The cry of the stag
Is so loud in the empty
Mountains that an echo
Answers him as though
It were a doe.


XCI

I send you a box
Of glowing pearls.
Wear them with irises
And orange blossoms.


XCV

Mist floats on the Spring meadow.
My heart is lonely.
A nightingale sings in the dusk.


XCVI

The frost lies white
On the suspended
Magpies' Bridge
The night is far gone.


XCVII

Now to meet only in dreams,
Bitterly seeking,
Starting from sleep,
Groping in the dark
With hands that touch nothing.









Now, here's a neat piece by frequent contributor Alex Stolis



Saturday Is Brought to You By the Letter S

S is for...

Slant

how light hits concrete
and breaks into desperation

Scattered

what the wind does to bits of poems
that refuse to lose their legs

Shamble

a way to walk with anticipation
in our back pockets


Sanguine

uncertainty that's been mended
and propped up by hope

Sins

are possibilities that unfold
like a take out box









Next, I have the title poem by Rainer Maria Rilke of the book The Winged Energy of Delight, a collection of poems and poets from Europe, Asia and the Americas. The poems were selected by Robert Bly who translated all of the Rilke poems in the book.

Rilke, who was born in 1875 and died in 1926, is considered one of the German language's greatest 20th century poets.



Just as the Winged Energy of Delight

Just as the winged energy of delight
carried you over many chasms early on,
now raise the daringly imagined arch
holding up the astounding bridges.

Miracle doesn't lie only in the amazing
living through and defeat of danger;
miracles become miracles in the clear
achievement that is earned.

To work with things is not hubris
when building the association beyond words;
denser and denser the pattern becomes -
being carried along is not enough.

Take you well-disciplined strengths
and stretch them between two
opposing poles. Because inside human beings
is where God learns.

Muzot, February 1924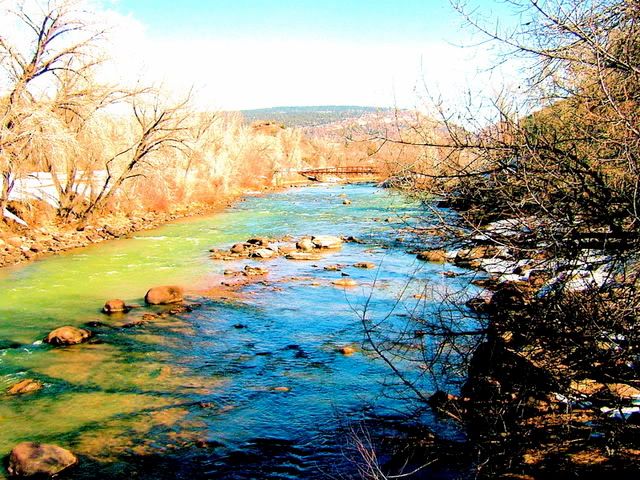 I'm happy to introduce a new poet to "Here and Now," Arunansu Banerjee, who I first read this week on the Wild Poetry Forum.

Arunansu is from Calcutta, West Bengal, India. He says he has been writing poetry only a few years but the art and craft were rooted in him early, long before he started posting poems on different web forums and having his work published on some web journals.

Arunansu describes himself as a prolific painter and says he has been a bookworm since childhood. He is a teacher by profession, with a degree in physics and specialized expertise in softwares. He says his primary love is listening to Indian Classical music and his favorite poets are Emily Dickinson and Rabindranath Tagore.

Here's his piece for this week, a bit of a mystery leaving all sorts of questions to be played with.



A meeting by the river Ganga

Heavy clouds made
the twilight dimmer.

They were huddled under an umbrella.
His spectacles were blurred.
Yet he could watch her eyes.

Abandoned idols
left on the banks, appeared morbid.

She carefully took out a card from her bag
and said, "You must come."

All he managed to read
was the word "Wedding"
engraved in gold.

They sat silent like rusty railings.
Country boats dangled in front.

The downpour kept forming
transient polka dots on the water.









Also from Bly's collection The Winged Energy of Delight, I have a couple of short poems by Juan Ramon Jimenez.

Jimenez was a Spanish poet born in 1881, who entered into the literary life of Madrid in 1900 when he was only eighteen years old. He had begun publishing books by 1906 and had started a poetry review Renacimiento.

Opposed to Franco, he went into exile in 1936 when the Spanish Civil War began. He first moved to the United States, but the American literary community ignored him. (He gave his strong opinion of the American literary community of that time in one of the pieces included below.)

He next moved to Puerto Rico where he taught at the University of Puerto Rico until his death.

Quoting from Bly's introduction, there is this description of his final days.

"His (Jimenez) love for his wife was one of the greatest devotions of his life, and he wrote many of his poems for her. When he received the Nobel Prize in 1956, his wife was on her deathbed; he told reporters to go away, that he would not go to Stockholm, that his wife should have been given the Nobel Prize, and he was not interested in receiving it. After his wife die, he did not write another poem and died a few months later, in the spring of 1958."



Adolescence

We were alone together
a moment on the balcony.
Since the lovely morning
of that day, we were sweethearts.

- The drowsy land around
was sleeping its vague colors,
under the gray and rosy
sunset of fall.

I told her I was going to kiss her;
she lowered her eyes calmly
and offered her cheeks to me
like someone losing a treasure.

- The dead leaves were falling
in the windless garden of the house,
and a perfume of heliotrope
was still floating in the air.

She did not dare to look at me;
I told her we would be married,
- and tears rolled
from her mournful eyes.


Night Piece

The ship, slow and rushing at the same time, can get ahead of
the water
but not the sky.
The blue is left behind, opened up in living silver,
and is ahead of us again.
The mast, fixed, swings and constantly returns
- like an hour hand that points
always to the same hour -
to the same stars,
hour after hour black and blue.
The body as it daydreams goes
toward the earth that belongs to it, from the other earth
that does not. The soul stays on board, moving
through the kingdom it has owned from birth.


Author's Club

I had always thought perhaps there would be no poets at all in New York. What I had never suspected was that there would be so many bad ones, or a place like this, as dry and dusty as our own Ateneo in Madrid, in spite of its being on the fifteenth floor, almost at the altitude of Parnassus.
Tenth-rate men, all of them, cultivating physical resemblances to Poe, to Walt Whitman, to Stevenson, to Mark Twain, letting their soul be burned up with their free cigar, since the two are the same; bushy-haired me who make fun of Robinson, Frost, Masters, Vachel Lindsay, Amy Lowell and who fail to make fun of Poe, Emily Dickinson, and Whitman only because they are already dead. And they show me wall after wall of portraits and autographs in Holograph, of Bryant, of Aldrich, of Lowell, etc. etc. etc....
....I have taken a cigarette from the fumidor, lighted it, and thrown it into a corner, on the rug, in order to see if the fire will catch and leave behind it, in place of this club of rubbish, a high and empty hole, fresh and deep, with clear stars, in the cloudless sky of this April night.


Music

Music -
a naked woman
running mad through the pure night!









Finishing this week on a lighter note, I have this piece I wrote on a very sore and achy evening several days ago.



approximately excellent


today
was another day
at the money pit

laying down
kitchen tile this time

it's said
to be a very precise
business
this tile laying thing

and i'm not
widely
known as a person
of frequent
precision

more
of an approximation
type guy
that's
me

but i put that old tile
down
anyway
and now my knees hurt
and my....
well
without bothering to name
all the various parts
just say
everything
hips
down hurts

and it may be
true
even precisely
true
that an individual
of a perfectionist bent
who insists
on a precise northerly
orientation
might find fault
with the trueness
of the line
on my
tile

but another person
say
a person of more
approximistic
nature
willing to drift
his orientation
a degree or two
or even three
north north easterly
could very well look
at how my tile
lines up
and find it quite
adequate

in fact
that person
knowing that the lowest professional
bid for this work
was 965 dollars and 37 cents
precisely
would almost certainly
say
that the free
work done today
was in fact
quite
excellent

approximately









Thinking of a snowy mountain on July 4th in South Texas is either a devious form of self-abuse or a desperate attempt to deny the reality of life as we know it here - that is, it is damn hot and it's going to stay damn hot for the better part of the next four months. But maybe if I look at the picture long enough....

While I continue my efforts at self-delusion, you will, I know, have and excellent, reality-based week where ever you are, remembering all the while that all of the material contained in this blog remains the property of it creators, while the blog itself was produced by and is the property of me....allen itz.