Can You Hear Me Now?
Friday, July 25, 2008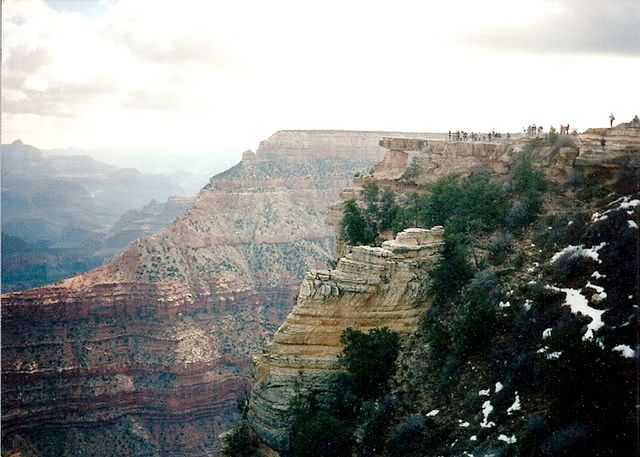 III.7/4/





Welcome to a new week of "Here and Now."

Unlike the last couple of weeks, we'll pass quickly this this get-moving part and get to the poems.

But, before we get to the poems, there is something else. During this past week, one of our poets and I agreed to share books, that is, she is sending me a copy of her new book and I'm sending her a copy of my not-so-new book.

What a great idea.

I extend the idea of a swap to any "Here and Now" reader who has a book they've done, new or old, they would be willing to trade with me for one of my books (plus the CD that comes with the book). Just email me at allen.itz@gmail.com.

A caution - if we trade and I have one of your books, you should expect that poems from it will appear here, unless you specifically tell me I can't share.

You can do whatever you want with mine.

And now, our line up for this week:

From my library

Dana Gioia
Langston Hughes
Albert Belsile Davis
Nancy Morejon
Joyce Carol Oates
Leslie Ullman
Pamela Kircher
Ueshima Onitsura

From friends of "Here and Now"

Joanna M. Weston
Cliff Keller
Don Schaeffer

And some of my own.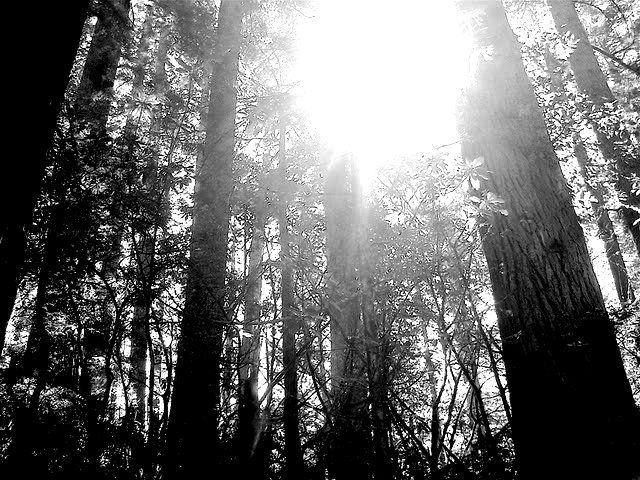 Dana Gioia was born of Italian and Mexican descent in Los Angeles in 1950. The first member of his family to attend college, he received a B.A. from Stanford University. He completed an M.A. in Comparative Literature at Harvard University, then returned to Stanford to earn an M.B.A.

In 1977 he moved to New York to begin a career in business. For fifteen years Gioia worked as a business executive, eventually becoming a Vice President of General Foods. Writing at night and on weekends, he also established a major literary reputation. In 1992 he left business to become a full-time writer.

In 1996 Gioia returned to his native California to live in Sonoma County. In 2002 he was nominated by the President, and unanimously confirmed by the Senate, to serve as the Chairman of the National Endowment for the Arts. He began serving as NEA Chairman in 2003 and currently divides his time between Washington, D.C. and California.

Gioia has published three full-length books of poetry, Daily Horoscope in 1986, The Gods of Winter in 1991 and, Interrogations at Noon (2001).

Gioia has also been an active translator of poetry from Latin, Italian, German, and Romanian. He has published a translation of the Italian Nobel Prize-winning poet Eugenio Montale's Mottetti, as well as two large anthologies of Italian poetry. His translation of Seneca's The Madness of Hercules was performed by Verse Theater Manhattan.

My first poem this week is from Gioia's second book, The Gods of Winter.



Planting A Sequoia

All afternoon my brothers and I have worked in the orchard,
digging this hole, laying you into it, carefully packing the soil.
Rain blackened the horizon, but cold winds kept it over the Pacific,
And the sky above us stayed the dull gray
Of an old year coming to an end.

In Sicily a father plants a tree to celebrate his first son's birth -
an olive or a fig tree - a sign that the earth has one more life to bear.
I would have done the same, proudly laying new stock into my father's
orchard,
A green sapling rising among the twisted apple boughs,
A promise of new fruit in other autumns.

But today we kneel in the cold planting you, our native giant,
Defying the practical custom of our fathers,
Wrapping in your roots a lock of hair, a piece of an infant's birth cord,
All that remains above earth of our first-born son,
A few stray atoms brought back to the elements.

We will give you what we can - our labor and our soil,
Water drawn from the earth when the skies fail,
Nights scented with the ocean fog, days softened by the circuit of
bees
We plant you in the corner of the grove, bathed in western light,
A slender shoot against the sunset.

And when our family is no more, all of his unborn brothers dead,
Every niece and nephew scattered, all the houses torn down,
His mother's beauty ashes in the air,
I want you to stand among strangers, all young and ephemeral to you,
Silently keeping the secret of your birth.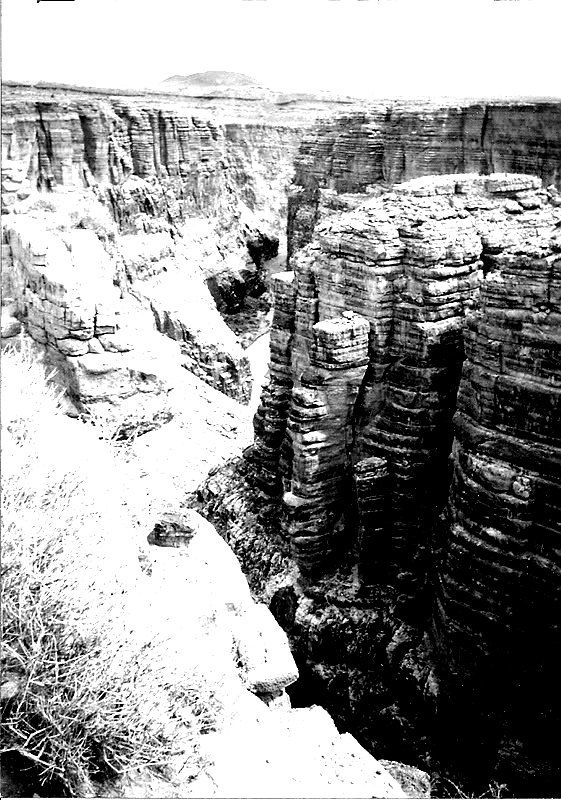 This is a piece I wrote last week, an exploration of a new hideout.



testing the water

i'm
just trying out
this place
this
afternoon, right
down in the middle
town,
above the riverwalk,
which
you can't really see
from the inside
but it's still a nice thing
to have on your address,
looking for a summer alternative
to my regular hideouts
that are either too crowded
or too hot this time of year

it's a big place at
Soledad & Martin,
the music's too loud
but i like it - i enjoy
the drive of it,
and the young urgency
for life that pushes the beat,
it was one of the things i enjoyed
about my son's several bands, the
pass they gave me
to go places
people my age don't usually go,
places where the music
and the crush of the constantly
jittering, moving, jumping crowd
makes you sweat
your beer out as fast
as you can
drink
it

i think
this is one of those places
on weekends,
when they do rock bands,
and poetry several
nights
a week, slam,
drawing the same young
crowd
as the music,
the kind of stuff i can
appreciate
but not compete with

i need
a place that's
quieter
to do my stuff,
more contemplative,

older,
in other words









My next poem is by Langston Hughes from his book The Dream Keeper and other poems, originally published in 1932 and rereleased by Alfred A. Knopf in 1998.

Hughes was born in 1902 in Joplin, Missouri, and, after several years as part of the expatriate American arts community in Paris, spent most of his adult life in Harlem, where he died in 1967. He wrote in all forms of literature, but is best remembered for his poetry.



The Weary Blues

Droning a drowsy syncopated tune,
Rocking back and forth to a mellow croon,
I heard a Negro play.
Down on Lenox Avenue the other night
By the pale dull pallor of an old gas light
He did a lazy sway....
He did a lazy sway....
To the tune o' those Weary Blues.
With his ebony hands on each ivory key
He made that poor piano moan with melody.
O Blues!
Swaying to and fro on his rickety stool
He played that sad raggy tune like a musical fool.
Sweet Blues!
Coming from a black man's soul.
O 0Blues!
In a deep strong voice with a melancholy tone
I heard that Negro sing, that old piano moan -
"Ain't got nobody in all this world.,
Ain't got nobody but ma self.
I's gwine to quit my frownin'
And put my troubles on de shelf."
Thump, thump, thump, went his foot on the floor.
He played a few cords than he sang some more -
"I got de Weary Blues
And I can't be satisfied
Got de Weary Blues
And can't be satisfied
I ain't happy no mo'
And I wish I had died."
And far into the night he crooned that tune.
The stars went out and so did the moon.
The singer stopped playing and went to bed.
While the Weary Blues echoed through his head
He slept like a rock or a man that's dead.









I have another poem this week from one of our new friends, Joanna M. Weston.

Joanna has had her poetry, reviews, and short stories published in anthologies and journals for twenty years. She has as two middle-readers out, The Willow Tree Girl and Those Blue Shoes, as well as A Summer Father, poetry, published by Frontenac House of Calgary, all in print.

I have added a link to Joanna's website to my link list on the right. Just click on the link to learn more about her and her books, including price and availability.



Stories In Line

in the grocery check-out
I notice the label at a woman's neck
want to tuck it in
but could get arrested for harassment

the belt in one man's pants
is half-looped, needs re-threading

the check-out guy has a bald patch
visible when he tilts his head

muzak blurs voices
the shuffle of feet
groceries being packed
while I build stories

how she hurried to dress and feed
four children; how he had to walk
the dog before going to work;
the check-out guy fears baldness
and applies every unguent on the market
angling the mirror for a daily check

I wonder who we are
while I wait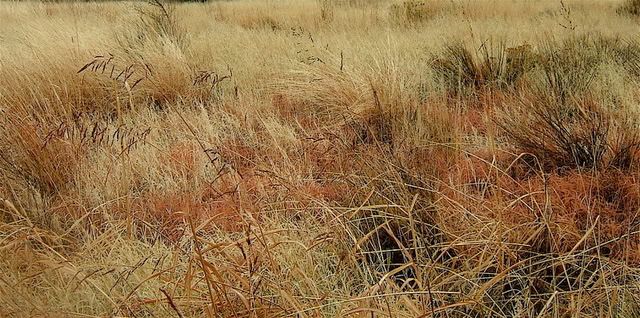 Albert Belsile Davis received a Masters of Arts degree in creative writing from Colorado State University in 1974. He has written and published much since then, including a novel, Leechtime published by Louisiana State University in 1989. From web entries, he is well known, so well know, it seems, that I can't find any biographical information (apparently everyone already knows everything about him).

This poem I'm using this week is the title poem from his book of poetry What They Wrote on the Bathhouse Walls. There's no indication in the book as to when it was published and by who.



What They Wrote on the Bathhouse Walls
Yen's Marina, Chinese Bayou, LA

I

February leafing
willowed through
our wind nets

In the tent
we wondered
if the world was winter-gone

II

I am too long
longing among
the strangers

I am
a foreign girl
am Bombay girl

uptown 2-4540

III

The kiss is better
when I shut her up
when I startle back the last word
and it falls prisoned
l ashed behind her eyes



IV

If i could set my table
before he leaves
a goblet of claret
a rhino horn fork and a plate
I would eat his thin form
send him sliding
down my gullet
warm with brick red wine
the flour of his flesh

V

I am feast
for your nose
parsley scent i sweat
cardoman in sari
no regret

uptown 2-4540

VI

Tell my lawyer to tell the lawyer
of my wife to tell my wife
I will remember us
that day before the fall
at noon
that day we stood
in an aspen hollow
steps before the wood
Our lungs hurt from
the short hike from
the truck
We sought
nothing more than breath

Tell him to tell him
to tell her
I will forget all
that would follow
after noon
I will remember us
before the fall
september early on us
the yellow light of aspen on us
seconds before we caught
our breath
in the quiet hollow
short steps before the wood

VII

Fast please
under this matchless moon
come let us
kindle sloe-eyed night

uptown 2-4540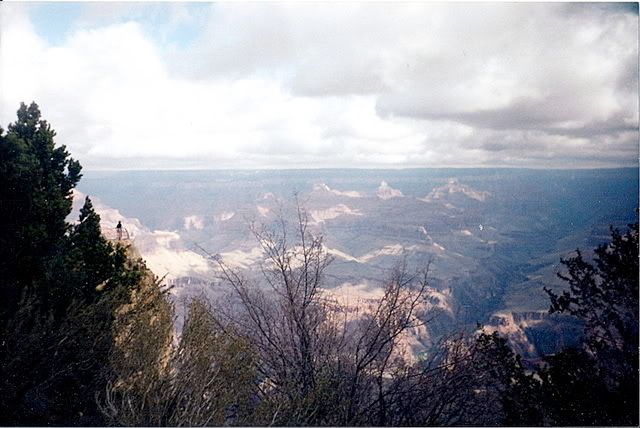 Here's another thing I wrote last week. Nothing in it that I wouldn't expect to apply to all writers.



the great wall

i've kept
almost everything
i've ever written,
not out of some
overindulgent
estimation
of it's value,
but from faint hope
that i may,
through it, some day
touch the future

someday,
i hope,
i'll have grandchildren
who will have
grandchildren and so on
through all the ever-shifting
high and low
tides
of time
and i'm hoping
that through some
surviving
scrap of paper
a glimpse
of my humanity
may be seen by those
who might
trace
their own time
and life
back to me;
and if they should chance
to know me
i will be to them
not some musty,
antique long-forgotten
photo
in a forgotten box
in a dark corner
of some dusty attic,
but a person,
blood and bone
and flesh
like their own,
exposed
as only a poem
can expose,
a teller of stories
that can only
be told
in a poem,
loved
in my ancient past
and lover,
intellect
and heart,
striving
to make some small mark
on the great wall
of human
kind









The next poem is by Nancy Morejon from Making Callaloo, 25 Years of Black Literature, an anthology of poems from the literary journal Callaloo founded by Charles Henry Rowell, a professor at Texas A&M University in College Station, Texas,who also serves as the journal's editor. The anthology was published by St. Martin's Press in 2002.

Morejon is a Cuban poet, scholar and Director of Caribbean Studies at Cuba's cultural studies institute, Casa de las Americas. She has published many books of poetry, as well as critical works and translations.

This poem was translated from Spanish by Lois Wright



Richard Brought His Flute

1
soundlessly
his veins bursting with cognac and Romeu's danzon
Papa Egues firmly and with an air of astonishment appropriates
his chair

"there isn't a single musician of my generation left
in Placetas
a damnable dirge
over all the band"
we're all here but th one we're waiting for doesn't come
and outside it rains steadily

each night
legends of Juan Gualberto in the 0ld country
reappear
like the wind through the trees

meanwhile we kept playing records

"the swing's in the drums"

it thunders and rains
and rains enough to drown us all in our
fourteen and fifteen year-old memories

there's death and then where will we be?

we look out the window facing the narrow street
that leads to the church of San Nicolas
(we never liked priests)
it's dinner time and we nibble bread
and drink beer

II
the piano is in the living room

the good thing about having the piano in the living room
is that we can see everything else clearly
the living room isn't large just the place where the piano sits

"how do you feel about listening to a little music?"

everyone agrees to that

good afternoons or good evenings
suspend thought
we're all here what else?
just together
even if nettled Papa Egues
and his spectacles
went to tie us down and teach us
every note on the flute
as well as solfege

of course we lack the necessary breeding
to understand the music
and without knowing why
it's clear that our attention is wandering at this hour
at this moment of sound and secular discipline

the piano is in the living room

(it is Monday and someone has lit a candle
the large seven day candle for Elegba
there's nothing to say
just sit by the door drinking a bottle of rum)

all of us virtuous and well-mannered
the little girls with their folded hands
the little boys practicing solfege
growling away on the sticky drunken violin
the paltriness of our every act was summed up
in knowing perhaps that we could easily recognize a Picasso
and that perhaps hispanics and blacks lived better in New York

through a first cousin we had bought
Count Basie Duke Ellington and the Nat Cole trio
and by December is was possible to get
Mozart's concerto for flute
among all the marvels of the living room the piano rests

a serpent rise as night falls

it is time

the invention of legends

III
the day that that two old ladies dissected two birds
in some room in a museum
we came home empty anxious to hear some jazz
our happiness lay wholly in the pleasure of listening
lost in the spell of a black art

for me it was the first time
the first time
the first time I knew a clarinet so fierce
so smoky
hot
thanks to Papa Egues that was the beginning of an age
for us childhood restored
begun so alone

that clarinet along like a bridge

(and Gladys her coppery
gaze a little heavier)

we needed to hear the faintest whisper
the clack of the dust-caked needle

Mozart and Europe laughed in the distance
but we were also dancing desperately
listening to a timbal a brass a trumpet a gourd a flute
all playing together
or listening to drumbeats rising from the same fire

it was my first time my first big moment
and the silence resolved into listening
into listening

IV
we're all here

the music plays

congratulations Gladys

Gladys

but Gladys won't dance

no

never that

V
soon we were all talking at once

"my shoes are the prettiest, dear""

our eyes sorted out the table and the painting of the white swan

we felt the evening's weight

at times we felt an urge to blow everything
willy nilly
in the end papa would understand

we got Papa Egues help
just by letting him tell us about our family
and his youth

we wound up later in the kitchen
trying to control the house from there
returning afterwards to our books
with such desire to devour dictionaries
looking at each other face to face
only to realize much later that some of us would plunge
into life
others into living death
into madness and others
would collapse at the end of a garand or a mauser

VI
when we looked at our skin we switched our glance
toward the television
at least that pleasure cost nothing
when we looked at our teeth we began to laugh like madmen
hurting each other for no reason
when Papa Egues wrenched the ring from his finger
or complained of insufferable arthritis
we sang a hymn to his elegance
stifling our laughter trying not to hear his reprimands

when we arrived in a frenzy for Zaira's French class
- a little late -
the black washerwoman scolded us loudly

a girl's education must take place in her head)

when we talked about Jorge's eyes
someone who was daydreaming with us
would say "he's Dr. Milian's son"

when we looked at our neighbors
black like us incidentally
well
"no reason to worry that's the way things are"
finally
everything becomes the living room the piano
everything weighs upon us
like someone who shuns a distant dead relative

VII
the sun fell on the park packed with children
a lot of bicycles
I used to accompany Gladys on a walk
every afternoon
such noise
she would ask about my parents
whether they disappeared at night
if something caught in their throats when the mentioned me

the afternoon was suffocating
as usual Gladys and I
took in a movie
went shopping for a closet full of clothes
just to show them off

"you have to be in style"

we returned home

VIII
the orishas never echoed our voices
we knew they surrounded the house
and like guijes frightened all evil away

there was someone around or living there
all powerful
a simple stick or reed was his attribute
he blew through it with all the strength of a black man in love

the orishas vibrated quietly around his fingers
the fingers of his right hand diminished the rhythm
slowly
the one we were waiting for brings his flute

we all craved his presence around the mahogany table
the gold light of the hearth shattered on his shoulders
mysteriously
it's miraculous Richard is with us
with his solitary flute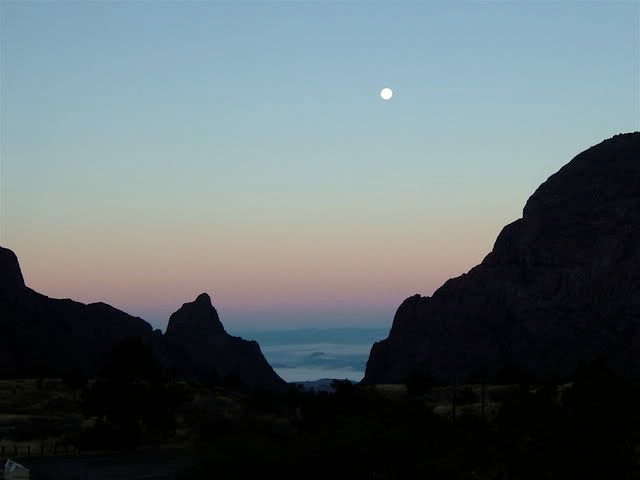 I have a piece now from our friend Cliff Keller. Cliff is a poet, musician and song writer. He says he has two bands going, with all original music, leaving not as much time as he'd like for poetry other than lyrics.

Here's one of the pieces he says he's had around a while.



Tarantella

I'm told my delirium's father
is a hairy spider that hunts in fields we harvest

while the men sleep

My affliction is the music I dance to
a circular frenzy with eyes rolled up and inward
I spin to free myself, burn the truth from the wick

In my sleep I never saw the 8 legged angel
with skulking mandibles and a languid approach
to the tender flesh behind my knee

How many legs do you have?

I see you there behind the hay bale, dead-still
waiting for my eyes' decline to consent

It's not your venom I fear
but your stupor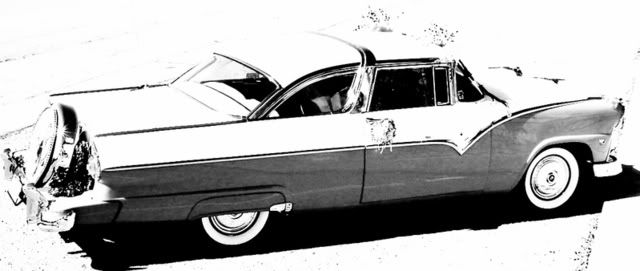 Here's a poem from novelist, short story writer and poet Joyce Carol Oates. Most readers of my age have been where this poem goes, a roller skating rink on Saturday night during the mid-50s.

Are there still such places? Or have small town roller rinks gone the way of drive-in movies?



Roller Rink, 1954

Looping & slamming & swinging their arms
Bobbie Sue & Vinnie & "I'm a Fool" rolling
wide on miniature wheels at the turn & back
& down & bearing hard on the cement track
& dust in our nostrils eyes ears hair lungs -
delicious! as Juicy Fruit & Fats Domino &
sweet little Lilia the minister's daughter
& Russ with the oiled hair in the red neon
stripes arms linked tight around each others'
waists in the careening dark & the roar of
the skates rolling wide like thunder as
there's silence & you shrug it off,
dropping a dime for a lukewarm bottle of Coke,
& the first dreamy notes of "Ebb Tide" slide
on & who's this squeezing your scared sweaty
hand in his as the skate wheels roll round
& round & round, Christ don't let midnight
come & the music end & this roar as of
freight cars over & the faint powdery film
like death in skull's cavities & coating
the pink tender lungs & the tongue too, spit-
ting & laughing in the parking lot & here's
the flat unmoving earth again, going nowhere.









We went to see Hellboy II last weekend and enjoyed it a lot, a fun Saturday afternoon movie, with humor, amazing fantastical stuff, a good, blue-collar comic book hero, an an excellent supporting cast of lesser marvels.

I recommend it if you just want to go to a movie and have a good time.



after "Hellboy"

not a great film,
but lots of fun,
and the question now
is what to do with the rest
of this Sunday afternoon

nap,
one possibility,
is tempting
but i know if I go to sleep
this afternoon, it's
not going to be one of those
fifteen minute
power-
naps
that refresh a hot
summer
afternoon,
but a real 3 or 4 hour
sleep
marathon
sure to leave me
feeling groggy and pissed off
at the world
and it'll screw up my sleep tonight
besides

so,
it being too damn hot
to go to the lake
or work in the yard
or go to the zoo
or picnic in the park
or take a hike down Government
Canyon or anything else
that requires
leaving an air conditioned
cocoon,
here i am
at the same old stand,
down at the coffee shop,
looking for interesting faces,
looking for a story,
looking for a poem to take the heat
off the afternoon

(here, the poet puts his glasses back on
and studies the crowd
all the while typing,
his fingers on a straight loop
to his brain, until his brain stops
and thinks, what the hell is this,
where did i go off track, what does
this have to do with the poem
i was writing....)

i see the redhead
who's always here in the afternoon,
studying, red hair, thin, sharp face,
displaying no evidence at all
of internal life,
and the couple at the table
next to mine, a young man
and woman, he hispanic,
she gringa, reminding me
of us, 32 years ago, except reversed
and except they're both medical students
while we were both on our way up
through the paper jungle
of state bureaucracy
(now the poet's really in a jam,
rummaging through all this old news,
hoping to hook something
anything
to start a roll in the jumbled
field of Sunday poetics...
the poet's eyes jump
to the new couple just
coming
into the shop, might
there be something to this
very large man
and very small woman,
but, no,
add them together and divide
by two and what you've got
is two very normal
very everyday
very everyday boring people
without an ounce of poetry
anywhere in their very large
and very small bodies....
meanwhile
the poet's brain keeps slipping
back to the movie,
to the great scene when
Hellboy and Abe, the fish guy,
get drunk on Tecate
and sing the syrupy song
about lost love and...

the poet notices the two
young girls, very pretty, talking,
dressed
light for the summer, and the
poet
pencil poised
realizes that some things
can't
be said even in a poem
without
encouraging community dyslogisticity
if not lengthy imprisonment,
and.....)

i look around
one last
time
and decide there's
just nothing here this afternoon
to bring my creative juices
to the ferment
of a boil

(the poet decides....)

it might be best to dare
the dangers
of sleep
intoxication
and go home for a nap

perhaps
a good idea will come to me
in my sleep









Slow Work through Sand, a collection of poems by Leslie Ullman, was published by The University of Iowa Press in 1998m, winning The Iowa Poetry Prize.

Ullman is author of two additional poetry collections, Natural Histories, which won the Yale Series of Younger Poets Award in 1979 and Dreams by No One's Daughter. She has been awarded two National Endowment for the Arts Fellowships.

Ullman directs the MFA Program at the University of Texas at El Paso and is on the faculty of the Vermont College MFA Program.



Gourd

Baked the color of sand
and fitted with hemp, it holds
rainfall. It is carried over the adobe
land and hung against sand-colored
walls, inside or out, while the sun beats
water to sand, and the sky
thrums overhead, endless
and deep, a great exhalation of breath.
When I run my hand along the once-green
skin, I can feel it breathe. I can
feel sky running through its veins.

When I drink from its heart
and eat the bread baked in the smooth
clay ovens that rise here
like temples, I can taste sunlight
ground against sand-colored rock
and saltwater flaked from dried
oceans, where men and women formed
a ragged line from the Bering Strait
pulled by a god for whom they had no name -
each night along the way must have been
like no other, a grain of rest
inside the dome of firelight.

Here the very fields know how to wait.
They flare green when they can.
They subside and flare green again
the way this brown fruit holds rain
for months in its fortress shell
until a man's or woman's hands
lift it into use, sand-colored hands
with sand in their creases.
They offer water to the land, they
shape the land into bricks and tilt more
water to their faces, containers of silence
warmed to fine leather from looking
at sky, looking down, looking
at sky again.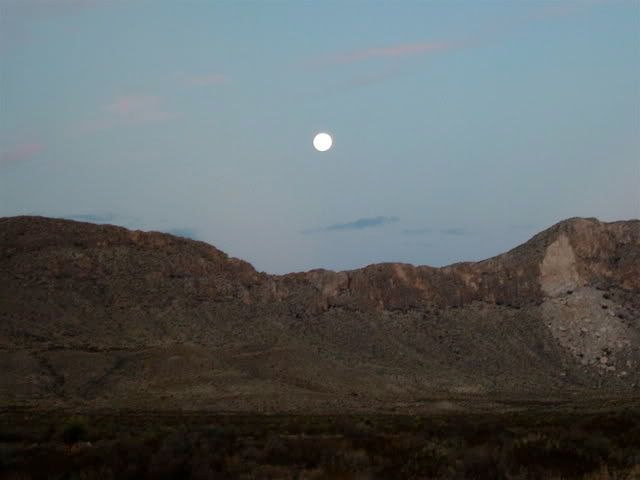 Now I have a poem by "Here and Now" friend Don Schaeffer.

Don holds a Ph.D. in Psychology from City University of New York (1975) and lives in Winnipeg, Manitoba with his wife, Joyce. His recent poetry has been published in The Loch Raven Review, The Cartier Street Review, The Writers Publishing, Lilly Lit, Burning Effigy Press, Understanding Magazine, Melange, Tryst, Quills, and others. His first book of poetry, Almost Full was published by Owl Oak Press early in the summer of 2006.



On Hearing Holly Cole

Hello there
you know you
live for me.
You reach for the moon
while I am here
trapped in Winter
all the risks cauterized.
I'm in a torpor. I rely on you.

You are the words,
poems of discovery.
You quest for the music,
refreshing all my
old burned out hopes.
It never happened, through
all the time and all the
tries-again until the last one ended.


I hear you
move among the stars
transmitting your images of
tilty pisa and fresh thrills
as close as my own room,
So full of worldly,
naughty faces, surrounded with
icons of dreams.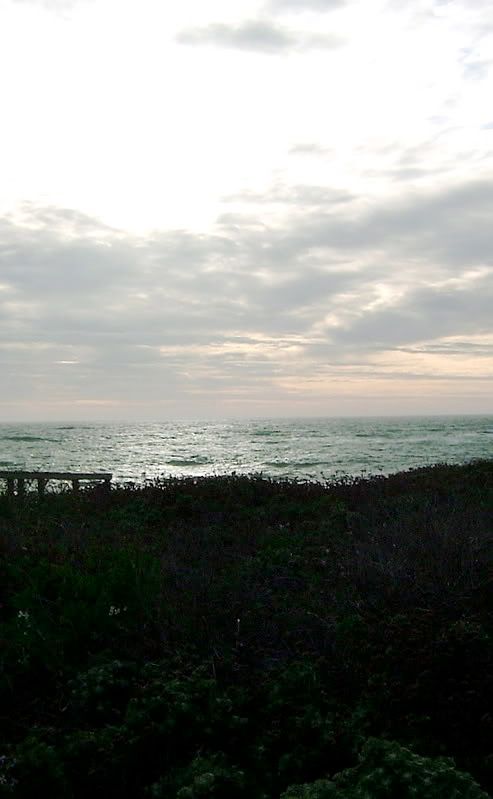 Pamela Kircher holds a Bachelor's Degree from Ohio University, a Master of Library Science from Kent State University, and a Master of Fine Arts from Warren Wilson College's MFA program for writers. Her poems have appeared widely in literary journals, including Best American Poetry, 1993. She is the recipient of three Ohio Arts Council Individual Artist Fellowships and has been a resident fellow at the MacDowell Colony.

She lives in rural Ohio.

Her poem is from her book, Whole Sky, published by Four Way Books in 1996.



Manatee

Your hand can hold
the shaft of a hoe, a pen,
a needle tethered to white thread,
an edge of satin turned under.

Slip-stitch, blind-stitch, a dress joined
more carefully than your own weak knees
and swollen elbow.
From the beginning a life is fingered
like a mandarin's daughter's feet
in their swaddle of cloth,
like a woman holding tweezers and smoothing
her brows:

I can change this, I'll fix it, I can make it better
than this.
But look

a letter lies
perfumed as a corpse
in its envelope. Dust
trims the hem of a wedding dress
while women tumble two-dollar shirts
hoping for silk.

Are we happy?
Even knowing that shit in a road feeds butterflies
yellow and black and quiet
as a dozen dancer's fans
it's hard to forgive the word happy
for prancing in your ear like a woman
in front of a mirror and the man
she will leave tomorrow.

Yet happiness happens
even to us:

a woman looks
and feels the salt spray spittle
on her face, the steady wind's rough shove.
A manatee rolls in the surf then sinks
away from its name, swimming out
further than words can reach, beyond herself
seeing the beast vanishing
like a wave finally coming to shore,
not there anymore,
but never gone









Sometimes it's very hard to keep my mouth shut in public, especially when I don't want to offend someone who, though misguided, is really a nice person.

So I take it all out on paper and hope they never read it. Of course, it wouldn't make any difference if they did; they wouldn't recognize themselves anyway.



dire straits

i have coffee
in the morning
with several old men

well, not really
with,
but next to,

at an adjacent table,
we joke around
and everything

but when it comes
right down to
sitting

i prefer
to read my New York Times
without conversation

especially their conversation,
which,
when not talking about the market

and how their stocks are doing,
which bores me,
they're talking politics;

that,
listening to them
from my table,

is enough to make me
squirm
under the pressure

of shouts not shouted
because, you know,
these are old men, older
then me by ten to twenty

years,
all suffering
from the whispery paranoia

of old age,
men
who think the recent New Yorker

Obama cover
is an overdue expose,
not liberal,

in-the-bubble, New York
mockery
of people like them

so it's best
i sit where i sit
and they sit where they sit

because
if i was at the table
with them

i'd be throwing things,
like
the other morning

i heard one of them
say
you just wait

until when Obama
is elected
and you see

how bad things
can get
and i'm thinking

jesuschristonabicycle
the economy's in the crapper,
people are losing their homes,

driving cars they can't afford
to put gas in
and can't sell because they owe

to much,
businesses are closing,
workers are losing jobs,
the dollar's not worth the tick

on a milk cow's butt,
we're running out of water
and running over with carbon

in the atmosphere
all across the world,
the glaciers are melting

and polar bears are drowning,
and the only people in the world
who don't hate us

are either laughing
at us
or feeding us the financial

rope they'll eventually
use
to hang us,

and 90 percent
of families are
one paycheck

or one medical emergency
away from street life
and the soup kitchen

and we're killing people
left and right
in Iraq

and not killing the people
we ought to be killing
in Afghanistan

and our president
for eight years
is a moral moron

and his vice
is a war criminal,
and short of an alien

invasion
from the planet Venus
how the fuck

I ask you
can it ever get worse
than all that -

so we joke around
me and these old guys
but

i never
never ever ever
sit at their table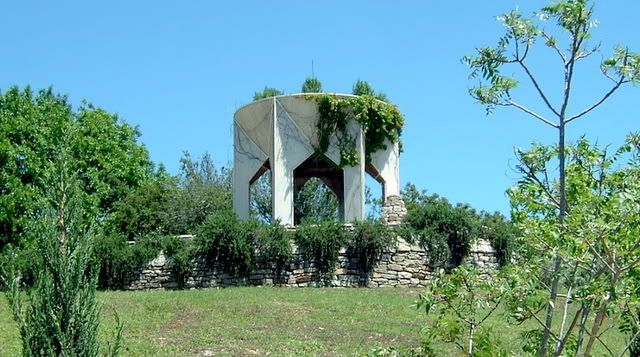 OK, time to come down a bit with several haiku from Japanese poet Ueshima Onitsura.

Onitsura was born in 1661, the son of a sake brewer. He is said to have been a man of gentle and sincere nature who had great respect for Basho and visited with him just a few days before his death.

Onitsura died in 1738 at the age of 78.

These poems are from a tiny little book small enough to fit in a shirt pocket and titled The Sound of Water, translated by Sam Hamill and published by Shambhala in 1995.



To finally know
the plum, use the whole heart too,
and your own nose

***

The leaping trout sees
far below, a few white clouds
as they flow

***

True obedience:
silently the flowers speak
to the inner ear

***

Divine mystery
tin those autumn leaves that fall
on stony buddhas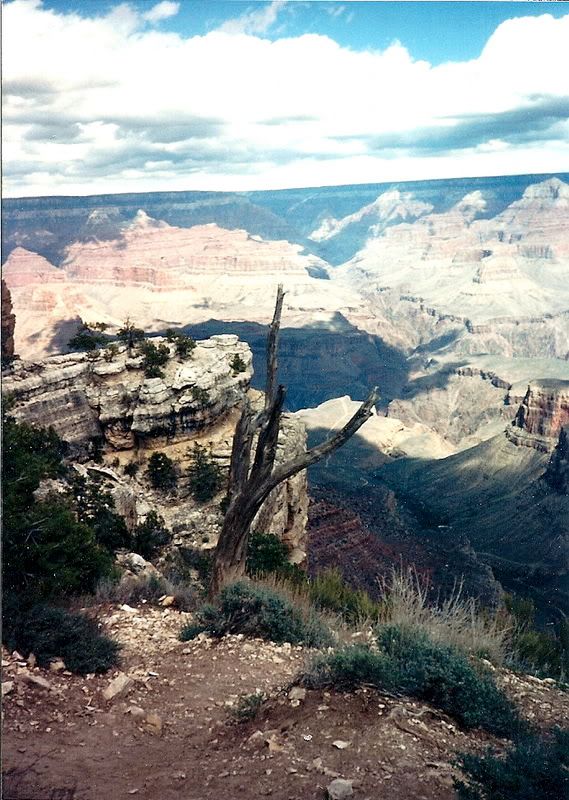 Time to close this week with a little humor, I hope, from me.



the snake that was a stick

i'm
thinking of the old joke
about
the snake
that was a stick
and the stick
that was a snake
as i stick my hand
into the brush and dead
branches
pilled up around
the willow tree;

when we bought
this place
eight years ago
we cleaned up a whole
section
of mesquite brush
and turned it
into a pleasant
little
grove of mesquite trees

we tried to do the same
with the willow
in the back corner
but it was just too
wild
and nothing we could do
could tame it

in the years since
our tenants
kept up with the mesquite
but let the willow
grow
even wilder

looking
to sell the place
sooner
the better,
i'm determined
to bring that willow to heel
before that happens
and have been working on it
all afternoon
with hand clippers
and an extension tree trimmer

what i really need
is a chain saw
but she
who presides over all creatures
that walk
or slither or swim
or fly
or ooze in an
amebic
state, my helpmate
for 31 years,
has ruled
that i will not use a chain saw
unless someone else is present
who is licensed and otherwise
qualified
to drive me to a hospital
so that whatever
arm or leg
i might have sawed off
can be reattached

so
all i can do is look up
at the offending branches
hanging there
prime
for chain saw
resolution,
yet inviolate
on this day as i labor
without required backup

in the meantime,

"i saw a snake!"
"that's bad!"
"not so bad, it turned out to be a stick."
"that's good!"
"not so good, the stick i picked up to hit it with turned out to be a snake!"

damn,
i wish i had a
chain
saw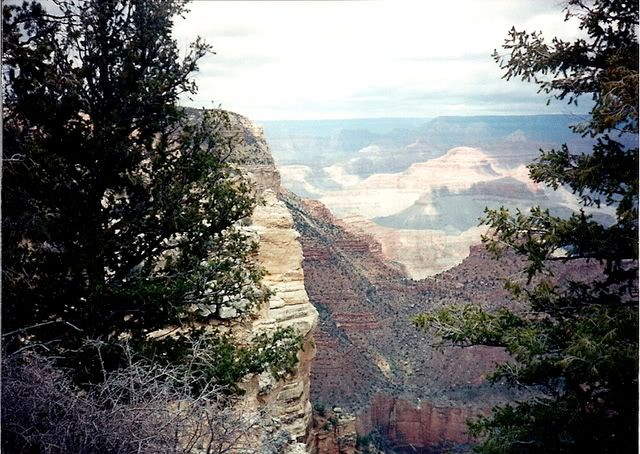 Well that's it for the week. Smoke'em if you got'em, but don't tell anyone.

In the meantime, guess what? All of the material presented in this blog remains the property of its creators. The blog itself was produced by and is the property of me...allen itz.