Summer, Just Another Bad Idea
Friday, June 20, 2008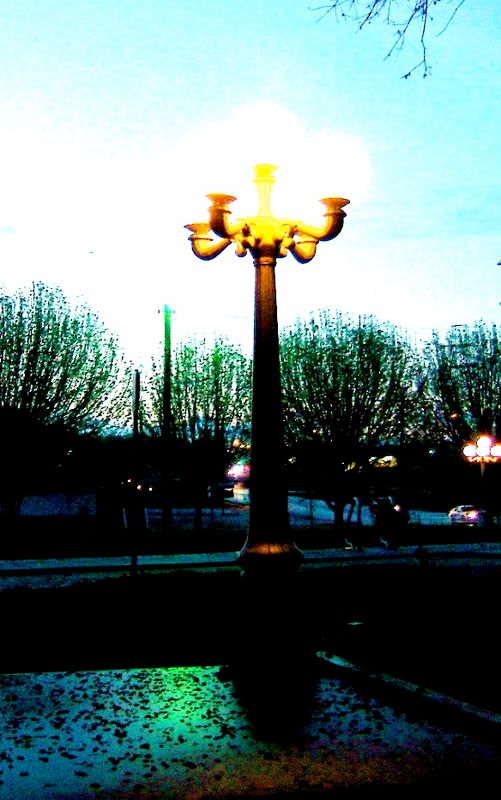 III.6.3.





Here's our round-up for this week.

From my library:

Serbian poet Vasco Popa
Texas Poet Lauraet and 35-year mailman William Barney
Chicago poet James Galvin
Hungarian poet Agi Mishol
Brooklyn poet William Heyen
Seattle poet Shirley Kaufman
California poet Dana Gioia
California poet Charles Bukowski
Brooklyn poet Gilbert Sorrentino

From "Here and Now's" circle of friends

Alice Folkart on baby sharks
Thane Zander on the laws of nature
Robert McManes on total absolution
Joanna Weston on saying farewell
Jim Comer on commuting hell

and a few poems from me.

And here they are....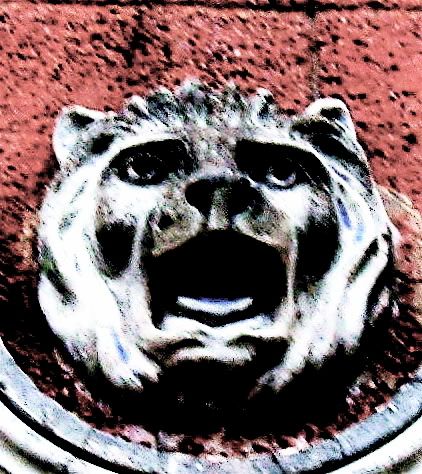 My first poem for this week is by Serbian poet Vasco Popa.

Of Romanian descent, Popa was born in 1922 and died in 1991. During the course of his life, his poems were translated into almost every European Language.

The poem I chose is from the anthology The Same Sky, A Collection of Poems from Around the World selected by Naomi Shihab Nye.

The poem was translated by Charles Simic.



Wolf-Ancestry

Under the linden in Sands
My great grandfather
Found two wolf-cubs

Sat them both
Between a donkey's ears
And brought them to the farm

He fed them sheep's milk
And taught them to play
With lambs their own age

Then he took them back
to the same spot under the lindens
Kissed them
And made the sign of the cross over them

Since earliest childhood
I've been waiting
For my years to equal
My great-grandfather's

Just to ask him
Which of those wolf-cubs
I was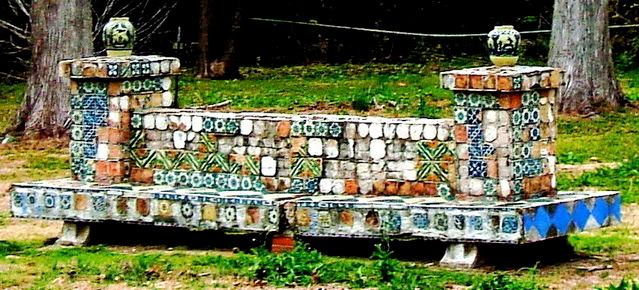 As demonstrated by the following act of desperation I wrote this week, the life of a poet is not always serene and without challenge.



writerly moooooooommmmmmments

i have read
everything i have to read

the entire sunday Times,
including the magazine

and book review
and four days

of funnies
i didn't have time

to read
during the week

and though i know
the new Rolling Stone

and a new collection
of "Zits" comics

are in the racks
i'm pretending they're not

trying to convince myself
that there's nothing

to read and if
i really want to read

anything
i'm going to have to write it

myself
but there's this problem

el problemo
you might say

the rub
the obstacle

to such writing
is that i'm stuck

for something
to say



excuse
me
while i try to slip into
something more creative
while i study this white page
while i modulate my brain waves
into non-concentration so that the
floodgates
of creativity will open and engulf
me
in wonderful ideas
or even just
a
trickle
of an idea
.
.
.
.
.
ooooooooommmmmmmmmmm
oooooooooommmmmmmmmmm
oooooooooooooooooooommmmmmmmmmmmmmm
ooooooshitnothingthereeither
look
lets us make a deal
i'll
just
come up

with something terrific
later

tonight
and we'll pretend this never

happened
o
o
o
o
o
ooooooooooooommmmmmmmmmmmm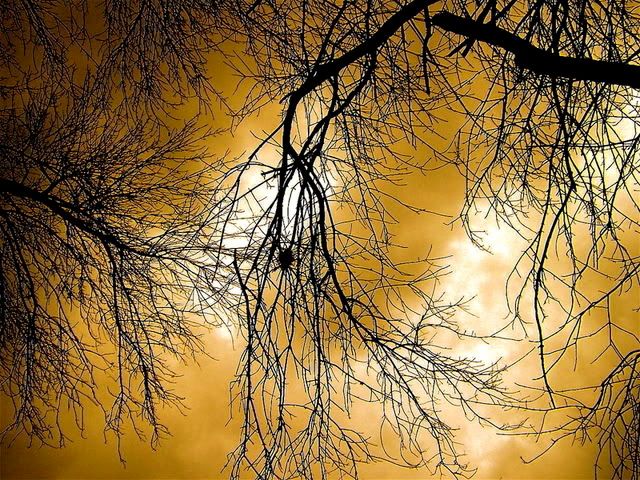 When William Barney called himself a "man of letters," he was joking about the 35 years he worked with the U.S. Postal Service, a period covering a good part of the 50 years he was a recognized Texas poet.

Barney, born in 1916, died in 2000.

I took this poem from Barney's book A Cowtown Chronicle, published by Browder Springs Books Books of Dallas in 1999. It would have been an appropriate Father's Day poem last week, if I had found it in time.



A Rock of the Alleghenies

I remember him among forges,
the snarl of flames, the crunch of the bull press,
folding pink steel. Alive in pine woods,
emperor among the pumping jacks.
The sound of him, eating an apple
with quick bites; cracking a mittened hand
with a fast ball, intoning ancient verses.
I think I liked him best
singing those earthy Irish ditties
learned in the Allegheny hills.

I can remember sleeping on his thigh
in church and how he followed Bernard McFadden
Ed "Strangler" Lewis, strong men everywhere.
Couldn't he turn up a full-length sledge
with one fist at the handle-end? He was always
making outlandish love (my mother protesting
but loving back. I threw away the bat
he gave me - he called it a "pump handle" -
I wanted to forget the place I flung it
but couldn't when he told me that was what
real players called it. He had crooked thumbs
foul tips in Holyoke, Terre Haute, and Tulsa
made authentic.

He was cheated once,
more times disappointed than we guessed.
And thinking he could kill infection
by working up a sweat, he died too early.
I used to see him every day in sons,
and lately in granddaughters catch him still.
They do not know the words but the Scotch-Irish lilt
and the wild tenderness rise. Sometimes my own bones
brew up a tempest in them, and the throat
wants to let go mad syllables of delight.











Now, here is a new poem from friend Alice Folkart

Alice says her desire for immediate gratification is satisfied when she writes poetry. You write it and there it is, the whole thing, all on one page, beginning to end. Seeing that makes her happy. She lives and writes poetry and short fiction in Hawaii.



The Nursery

Pudgy girl in a thong bikini
the same shade of dusty rose
as her oily, dimpled flesh
lobsters herself on a red towel,

the sacred parts of her body
covered with scraps of cloth,
nothing left to the imagination.
She has a cell phone instead of a book.

"Yeah," she says, "They think
it's colon cancer, he's having tests, chemo.
Funeral arrangements...Oh, yeah, yeah,
sure, talk to you later."

She punches in another number, "Hey, what's up?
Kailua, on the beach. Real warm.
No! You know I don't go in the water.
Bernie? Haven't seen him. Why?"

When no one answers, she fiddles with a boom box,
turning up the acid rock, heavy metal, and finally,
the lady's choice, Gangsta Rap,
thump, thump-a, thump, thump.

Out beyond the surf, it's quiet,
I'm yards off shore when a man yells,
"I never seen one here before. No worry. It's only a baby!"
I swim in to check it out. A baby? Yes, a baby shark.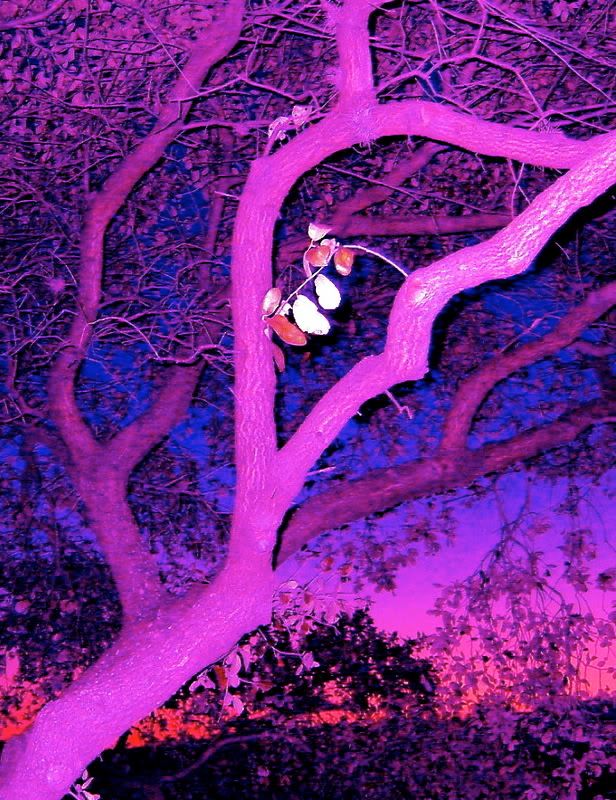 James Galvin was born in Chicago in 1951. He received a B.A., from Antioch College in 1974 and an M.F.A. from the University of Iowa in 1977. He has published six books of poetry and one novel. This poem is from his most recent collection titled simply Poems, published by Copper Canyon Press in 2003.



Winter Solstice Full Moon At Perigee

Being in love isn't about being happy.
Here's a good idea: let's live some more.

After bad things happen we always live
A little bit more. Good timing, bad timing.

The people against me were probably right:
You can't step in front of the same bus twice.

From here on out, honesty's its own
Intelligence, which may or may not involve

Philosophy. Try to understand
The world, and leave the mind to darkness where

It thrives. Werner Herzog, for example, says
The mind is a room, better dimly lit

For livable ambiance, some lively music
For habitability - than floodlit, mute

For self-knowledge - a bogus notion anyway,
According to the quarter back from Cedar

Rapids, Iowa, Jesus is a
Football fan, without whose intervention

The Rams could not have won the Super Bowl.
Aren't you ashamed at refusing love.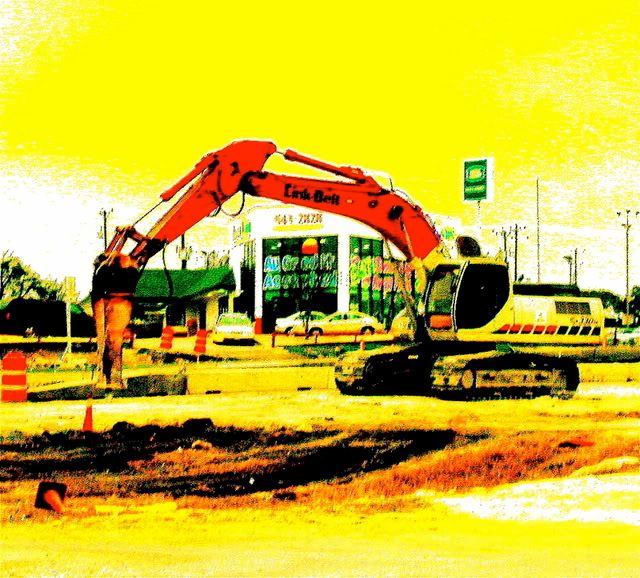 Next, here's a new piece from Thane Zander.

Thane is a 49 year old web poet, closely aligned with three poetry forums, a director of two fora at Blueline Poetry and regular contributor in the House, an Admin/owner of an endemic New Zealand Poetry forum Whiti Ataahua - New Zealand Poetry, and is currently participating in a brainiacs poetry forum called Babilu. He is a Bipolar sufferer and lives in semi retirement which allows time for all things poetry. His hometown is Feilding, New Zealand and he has two daughters.



Laws of Nature

I remember sitting in a cafe in Dannevirke. The clock on the wall playfully elicited 3.37pm, a time I was used to. Late afternoon in a hell hole was often tinged with mirth and good tidings, from me mainly, the locals were locked into a 1940's time warp. I paid for my sausage roll and pie and went back to my seat. The time was now 3.41pm, also a time I was suited to.

The yellow skinned girls in the brothels
always willing for good money
always compliant to clients demands
the dollar held sway when sex was concerned.

Margaret, my personal assistant
emailed me to say the doctor was due,
said he had unfinished business,
I only hoped it was to say I was HIV negative.

I watched the clock some more, no one really entered the cafeteria, except some High School boys after a pie or two before Rugby practice. I finished the food, supped from an over hot coffee cup, and checked the messages, if any, on my cellphone. As first thought, nil.

He said I had high blood pressure
needs another look at my heart,
I wrote a memo to myself
run another five miles tonight.

The dance at Tiffany's was always a favourite,
seven thirty on the dot, Pacific time,
I chose one filly to do the rumba
She was good, but not a looker you hear.

The clock ticked over to 4.00pm, time to go. I checked the satchel, loaded it with the cell phone. Mrs. McGinty would not tolerate me being five minutes late. Today I needed to do her last will and testament, amongst other lawyer type things. I wasn't much of a lawyer, but I charged fairly. Yes she'd be waiting, 4.07pm she said. I got into the 1963 Jaguar E type (yes it pays well) and busted a ring getting to her place on time.

Sadly the rumba ended in tears,
I called her bluff, her lips pouting
me ready to drop her mid stride
I think one of the girls at Macy's would have been better.

The doctor laughed, as he does with me,
said seven miles would not be enough
to turn around years of pies and sausage rolls
you'll need a new diet and exercise regime, boy.


Mrs. McGinty was dead! Poor old cow, never knew it was coming apparently. They asked who I was, family or something (they'd seen the car there recently) I just shook my head, checked my wrist watch, 4.07pm. Yes I'd made it on time. Customers are too few to lose this way. I got into my car, dialed the office, no work, and took off to go play with yellow skinned girls.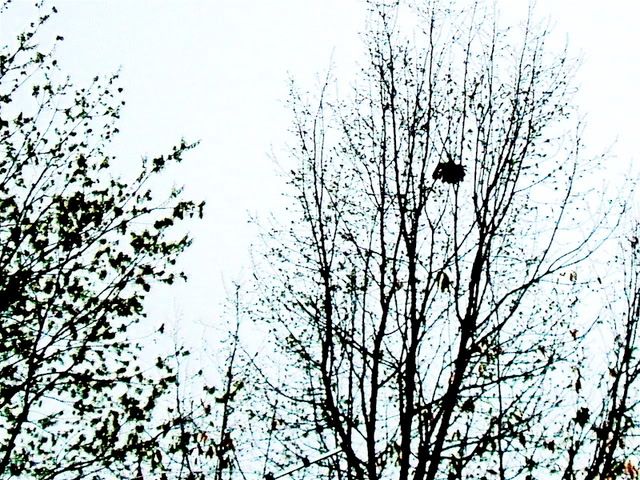 My next poem is by Agi Mishol from the 2000 issue of Poetry International.

Mishol, born in 1947, is a Hungarian-born Israeli poet, the only daughter of Holocaust survivors.

The family immigrated to Israel when she was four. Her parents ran a grocery store in Gedera and spoke mainly Hungarian at home. Mishol holds a BA in literature from Ben-Gurion University of the Negev and an MA in Hebrew literature from the Hebrew University of Jerusalem.

Mishol runs poetry workshops at Ben-Gurion University of the Negev and Alma College in Tel Aviv. She has won the Tel Aviv Foundation Award (1991), the Yehuda Amichai Poetry Prize (2002), the Prime Minister's Prize, and the Dolitzky Prize for Poetry (2007).

The poem was translated from Hebrew by Lisa Katz.



Papua New Guinea

I love to say Papua New Guinea.
Otherwise I wouldn't have come here.

My husband Antonio hugs me from behind, and whispers
before he falls asleep:
love more than I love you.

I stroke his face and love him more
than he loves me.
I couldn't care less if for a week
I love him more, after all
the Portuguese ambassador has a hard life:
the superpowers threaten
and his restless sleep wanders toward
the golden age of colonialism;
words like Angola, Macau, Cochin, and Nampula
sail past like ancient wooden boats in his blood,
turn his snores into a lament and more than once
he chokes, anxious, beaten;
he deserves more love.

I am generous and fill
the new arms holding me
while a strange heart pleads at my back
because the birds in Papua New Guinea are colorful
their voices sweet and seductive behind the curtain
when the moon sheds light on my former life too.

What a talented chameleon I am.
When I crawl over Papua New Guinea
I change my colors to its colors,
when I crawl over Antonio's body
I change my colors to his because you have to
take from life everything it gives
and I take.
That is I give.

My husband is extremely neat.
Even the pope hung on our wall
smiles in satisfaction at such ideal order:
shoes lined up,
shirt and pants folded,
wristwatch on the dresser.

My husband hates when I sleep with a watch.
But at night I love the orchestrated pulse
of heartbeats and the digital tick tock,
and the ironic space stretched between them.

Now I snuggle against his nice body,
the gold Jesus hanging from his neck
tickling me faintly.

I'm a Jewish woman and we are naked.
What does Pope John, robed
and wearing a turban, a scepter in his hand, think about us.

One, two, three, four,
I'm the wife of the ambassador.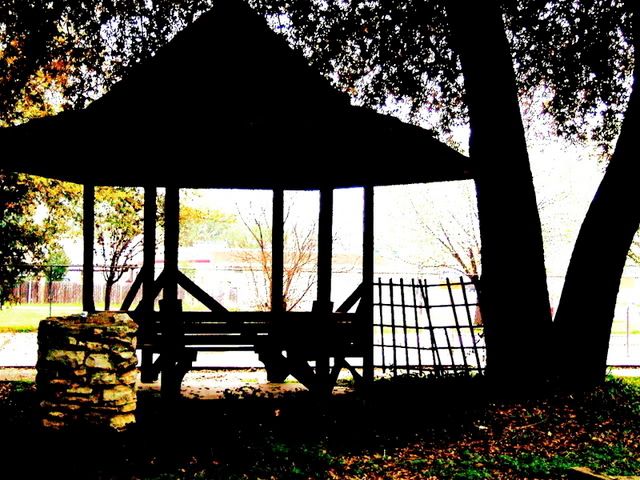 I continue to work, trying to get the rental property in shape to sell - as they say, if it's not one damn thing, it's another.



real estate blues

the air conditioner is busted -
add that to the list
of the plumber and the tile guy -

making it too hot
and stuffy inside
so i'm outside

sitting
on a folding chair
in the spotty

shade
of the mesquite grove
we cleaned up

when we bought
the place
eight years ago

reaching out for every
little wisp
of breeze that passes

waiting
for the sears guy
who's supposed to fix

the tractor
again -
it's the rocks,

this whole area
south of the edwards
plateau

is rolling hills
with a thin layer
of topsoil

covering
fist-sized and smaller
rocks

and when it rains
that layer of topsoil
washes off
the rocks

anywhere
there's a little
elevation

leaving
an exposed bed
of rocks

ripe for picking
by my mower blade
causing no damage

to the rocks
but you can hear
the grind and clatter

as the mower
tries to digest the rocks
but strips its gears instead

thus
the wait
on this most heinous

of hot days -
lacking else to do
i dug up rocks

hoping
to get to
the root of the

problem
but three hours
digging in the sun

was my limit
so i just settled
into this chair

waiting
for the coming
of the sears man

broiling
in the devil's
own furnace

waiting
waiting
waiting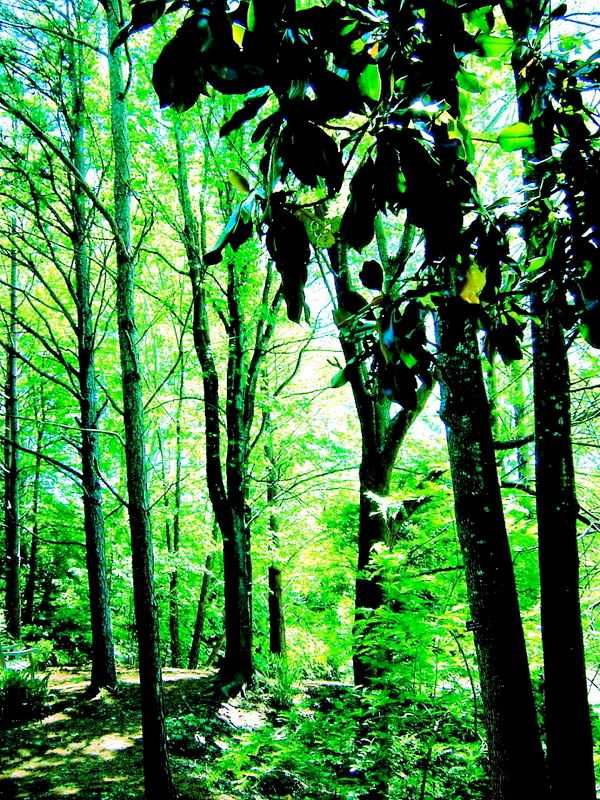 William Heyen was born in 1940 in Brooklyn, New York, and raised in Suffolk County. He received a BA from the State University of New York at Brockport; he earned a doctorate in English from Ohio University in 1967.

He taught American literature and creative writing at his undergraduate alma mater for over 30 years before retiring in 2000.

Heyen's work has been published in numerous literary journals and periodicals. His work has also been published in 200 anthologies, in dozens of limited-edition chapbooks and broadsides, and on audio.

He has been awarded NEA, Guggenheim, American Academy & Institute of Arts & Letters, and other prizes.

He has published a number of books of his poetry, including Lord Dragonfly, Five Sequences, published by Vanguard Press in 1981, from which I chose this poem.

The term "sequences" used in the title refers to a group of connected, interrelated poems, which makes it difficult to pull one poem out of the sequence and have it's full sense retained. It might help if I tell you that the title of the sequence from which I pulled the poem is titled "Ash."



The Eternal Ash

By early August, the mountain ash's each limb
hangs heavy, it's berry clusters
already tinged orange and bending its body
almost to breaking. The ash bears,

and will, this light, this weight.
Even at night under the frost stars, each berry
deepens into the ripe flame
autumn means for it to be,

yes, but to know one thing, but know it:
the lord of the whole tree, in time,
unchanged, its changes mine, delusion;
knowing, no, the mystical winter blossom...

Which August is this, anyway? - this windless
poise of clusters that never fall, but will,
within the living tree that withers, while
ashlight drifts to the earth, petal by petal.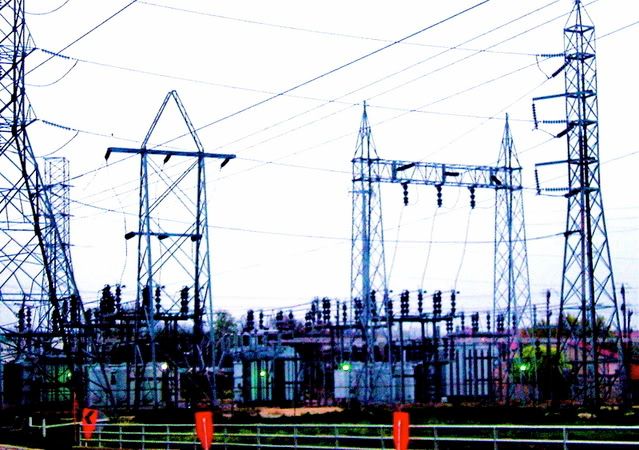 Next, I have poem from friend Robert McManes.



total absolution

the old adding machine
rests in a dusty corner
and dreams of tabulations
where cybernetic meadows
grow wires while high-speed computers
live together in programming harmony
with less fortunate technology
like pure rain water
falling from a clear sky

it likes to think
of great electronic forests
full of plastic based pines
and sophisticated semiconductors
where analog machines roll peacefully
past third generation super computers
that hums in deep caged meditation
as if they were sleeping lions
in a far flung metropolitan zoo

and the little machine dreams
its big dreams unaware
that being obsolete
is the final tenement
of absolute absolution

in plug we believe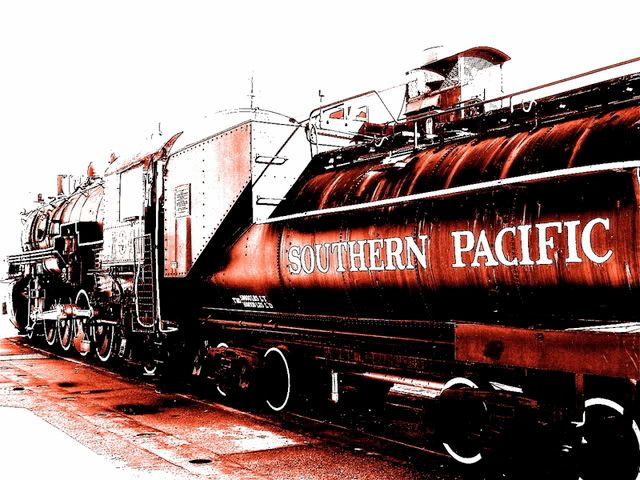 Here's a new poet for "Here and Now," Shirley Kaufman with a poem from her book Rivers of Salt, published by Copper Canyon Press in 1993.

Kaufman, a 79-year-old native of Seattle, has been a resident of Jerusalem since 1973. She is winner of two NEA fellowships, many other awards. She has published eight books of poetry, as well as several books of translation from Hebrew. She continues to be active in progressive causes. To read one of her poems from the Poets Against the War website, go to


http://poetsagainstthewar.org/displaypoem.asp?AuthorID=2919



(I also have several poems there - to find them you have to find the place to do a name search of all poets, of which there are many.)



At the Station

My aunts who sit side by side
in their wheelchairs at the Seattle Home
for the Aged never wanted to be aged
in Seattle. Never wanted to be always
together, last of the sisters
and nobody left to blame.

They behave like ex-lovers, bitter
but civil when they meet in a room
full of old friends who know better.
They are not certain who we are
or why they have to go
with us to America.

Marion is strapped to her chair
and plucks at the binding around her waist.
Fan begs to to stop. Little bird bones,
they are so brittle, shrunk back almost
to what they were in the beginning.
The trunks are already in the cart.

We are trying to make them smile.
We put small squares of chocolate
between their fingers and swallow hard.
They drink the sweet milk of reproach
and the sour milk of gratitude.
It runs down their chins.

Their eyes are wide open, looking
at someone behind the mirror.
He clicks his heels. He is Polish,
with a riding crop. He's at the station
where they left him in 1912,
waiting to kiss their hands.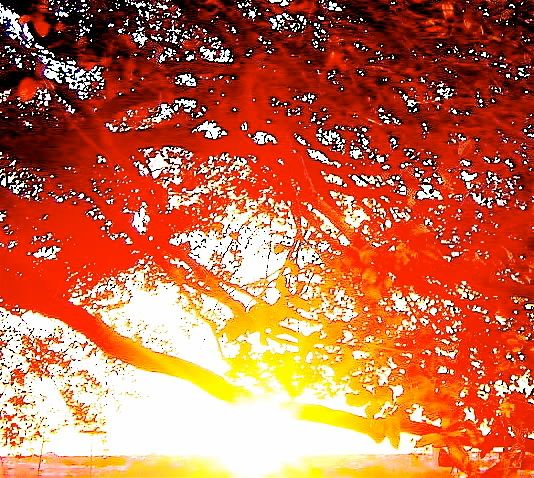 I wrote this piece last week, thinking about the future and about how the future becomes harder and harder to believe in as you grow older.



everything that will be must be

just a few months
shy of 65,
i think often of time
and the nature of its passing -

thinking of that again today
led me to realize
that for the first time in my life
the future
is dark to me

i've
always been able
to look ahead five years, ten years even
confident
that i understood where i was going
and what i needed to do
to get there

so this is new,
this blindness,
this knowing
only
that everything that will be
must be
very different from what i know today

with luck
the path ahead will be a long one,
but it could also be a path
measured in inches
not miles,
like the famous journalist
who died this week,
planning lunch
one minute,
dead,
the next

a wickedly twisted
journey
this winding down is;
getting it right
the hardest
thing
we'll ever do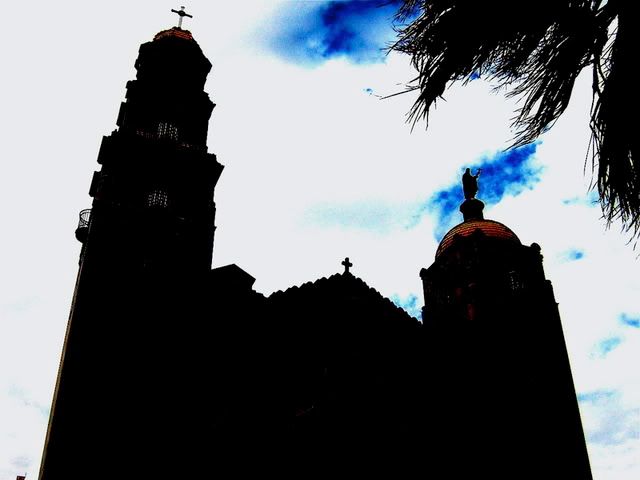 Dana Gioia, born in 1950, retired early from his career as a corporate executive at General Foods to write full time. Since January 29, 2003, he has been chairman of the National Endowment for the Arts, the United States government's arts agency, where he sought to encourage jazz, which he calls the only uniquely American form of art, promote reading and performance of William Shakespeare,, and increase the number of Americans reading literature.

Gioia was born in California, son of a Sicilian immigrant and a native born Californian of Mexican descent and grew up amid a richness of languages, including English, Italian, Spanish, and the Latin of the Catholic church.

He received his B.A. from Stanford University in 1973, an M.A. from Harvard University in 1975, and an M.B.A. from Stanford Business School in 1977. After college, he joined General Foods Corporation and served as vice-president of marketing from 1977 to 1992.

Although he didn't quit General Foods to write full-time until 1992, he was writing and producing several books of poetry even as he worked in the corporate culture, winning the Frederick Bock Award for poetry in 1986, and his 1991 poetry collection The Gods of Winter won the 1992 Poets' Prize.

From 1971 to 1973, Gioia was editor of Sequoia Magazine and then its poetry editor from 1975 to 1977. From 1977 to 1979, he was literary editor of Inquiry Magazine and served as its poetry editor from 1979 to 1983.

The poem I selected for this week is from The God of Winter.



Veterans' Cemetery

The ceremonies of the day have ceased,
Abandoned to the ragged crow's parade.
The flags unravel in the caterpillar's feast.
The wreaths collapse onto the stones they shade.

How quietly droves gather by the gate
Like souls who have no heaven and no hell.
The patient grass reclaims its lost estate
Where one stone angel stands as sentinel.

The voices whispering in the burning leaves,
Faint and inhuman, what can they desire
When every season feeds upon the past,
And summer's green ignites the autumn's fire?

The afternoon's single thread of light
Sewn through the tatters of a leafless willow,
As one by one the branches fade from sight,
And time curls up like paper turning yellow.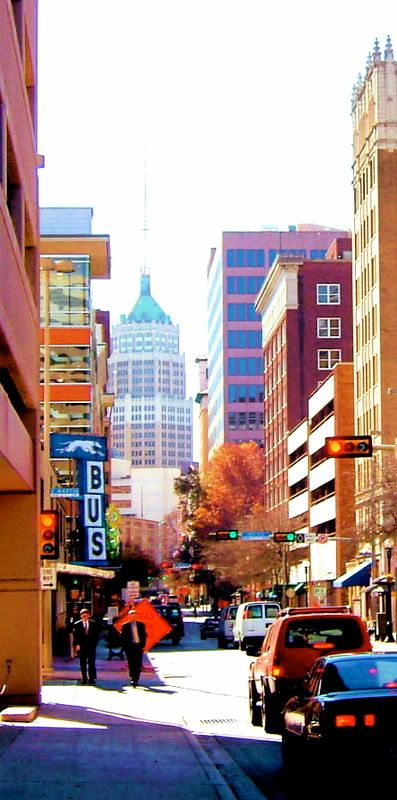 Next, I have two short poems from Joanna M. Weston M.A.

Joanna has had poetry, reviews and short stories published in anthologies and journals for twenty years. She has two middle-readers, The Willow Tree Girl and Those Blue Shoes in print, as well A Summer Father a collection of poetry published by Frontenac House of Calgary.



City Goodbye

a forgotten smile
red-lipped on the gyroscope of time
spinning on revved feet
between gas-station pumps

I'm wordless on tarmac
amidst the rush of traffic
watching you catch a bus
beyond honking taxis

then you're lost to sight
under the old year's
last ravaged day


Those Far Away.....

I walk down the driveway
head back to catch stars in my mouth
listening for the clash of planets
the stride of Greek gods
hearing only hushed fabric
gravel tumbling underfoot
and "goodbye" whispered
on the curve of the road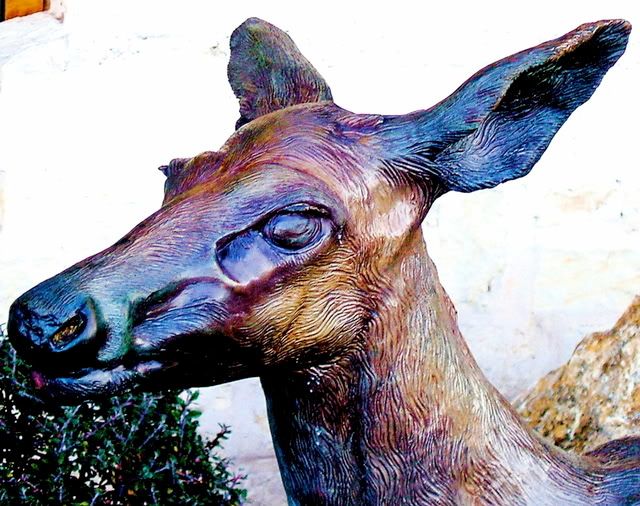 I wrote the first version of this poem nearly 40 years ago, I never could get it right to my satisfaction, so set it away. Eventually, when I returned to writing nine years ago, it was one of my old derelicts I pulled out and began to work on again. I ended up with this version in 2001, which I expect will be its final incarnation.



dreams of flight

birds fly up
from wet fields
in helter-skelter formations

up
and then away
with the certitude
of a thousand migrations
that have left behind this dismal place
to follow the sun to warmer days and nights

would that we could so easily leave behind
the cold disregard that freezes us in place
that there were sunnier latitudes
for us to find

that there were other lands
where wait such warmth
as when our love was fresh-born

that we were such as these who never know
the pain of winters unrelenting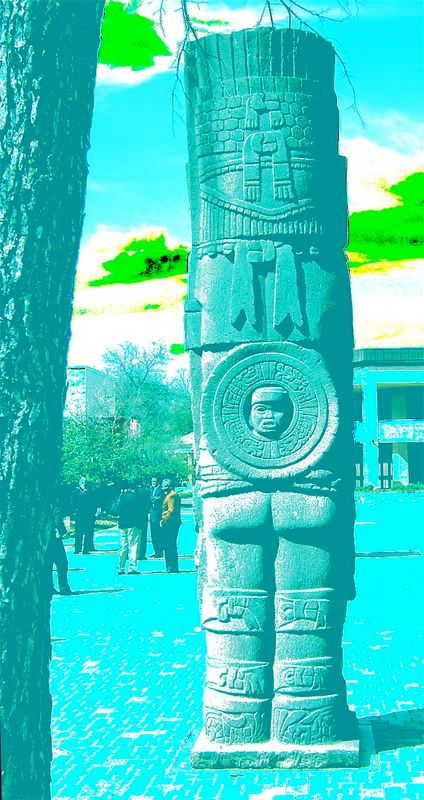 My next poem is by Charles Bukowski, not from one of the many collections of his work that have sprung up since his death, but from the 1994 issue of The Best American Poetry anthology. The poem first appeared in the journal Urbanus.

But, Bukowski is Bukowski, wherever you find him.



me against the world

when I was a kid
one of the questions asked was,
would you rather eat a bucket of shit
or drink a bucket of piss?
I thought that was easy.
"that's easy," I said, "I'll take the
piss."
"maybe we'll make you do both,"
they told me.
I was the new kid in the
neighborhood.
"oh yeah," I said.
"yeah!" they said.
there were 4 of them.
"yeah," I said, "you and whose
army?"
"we don't need no army," the
biggest one said.
I slammed my fist into his
stomach.
then all 5 of us were down on
the ground fighting.
they got in each other's way
but there were still too many
of them.
I broke free and started
running.
"sissy! sissy!" they yelled
"going home to mama?"
I kept running
they were right.
I ran all the way to my house,
up the driveway and onto the
porch and into the
house
where my father was beating
up my mother.
she was screaming.
things were broken on the floor.
I charged my father and started swinging.
I reached up but he was too tall,
all I could hit were his
legs.
then there was a flash of red and
purple and green
and I was on the floor.
"you little prick!" my father said.
"you stay out of this!"
"don't you hit my boy!" my mother
screamed.
but I felt good because my father was no longer hitting my
mother.
to make sure, I got up and charged
him again, swinging.
there was another flash of colors
and I was on the floor
again.
when I got up again
my father was sitting in one chair
and my mother was sitting in
another chair
and they both just sat there
looking at me.
I walked down the hall and into
my bedroom and sat on the
bed.
I listened to make sure there
weren't any more sounds of
beating and screaming
out there.
there weren't.
then I didn't know what to
do.
it wasn't any good outside
and it wasn't any good
inside.
so I just sat there.
then I saw a spider making a web
across a window.
I found a match, walked over,
lit it and burned the spider to
death.
then I felt better.
much better.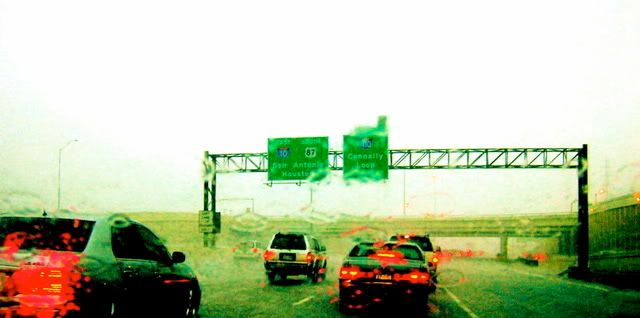 Now we have a piece from our webpoet friend Jim Comer.



A Question for the Shaman

In the Valley of the Sun
I snooze before the blast
of orange sheds its particles
over the eastern sky. I eavesdrop
the count of crashes
on freeways and streets.

Fatalities are announced
in a throwaway style;
casualties never mentioned
are lost somewhere in cyber
files or on a tablet with rings
on the top

to be flipped over
as the morning slips into noon.
My Miata makes its way
over loop 202 to Old Sixty
then west to Country Club
as sweat fills my palms

and deep breaths fog
the windshield. Is it age
that increases one's fear
to take the next step
or is it wisdom sending
a presage of reckoning?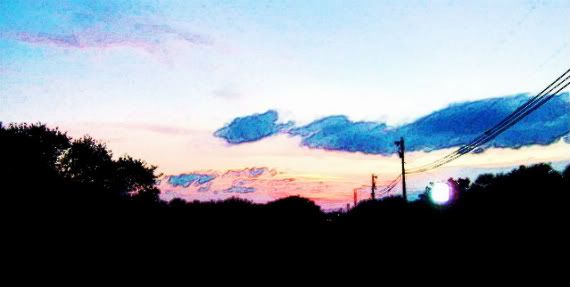 My next poem is by Gilbert Sorrentino from the collection of his work Selected Poems, 1958-1980.

Sorrentino was born in Brooklyn, New York in 1929. In 1956, he founded the literary magazine Neon with friends from Brooklyn College. He edited Neon from 1956 to 1960, then served as editor for Kulchur from 1961 to 1963. After working closely with Hubert Selby, Jr on the manuscript of Last Exit to Brooklyn, Sorrentino became an editor at Grove Press from 1965 to 1970, where one of his editorial projects was The Autobiography of Malcolm X. His own writing included poetry, novels, and short stories.

He eventually took up positions at Sarah Lawrence College, Columbia University, the University of Scranton and the New School for Social Research in New York before being hired as a professor of English at Stanford University, where he served from 1982 to 1999.

Sorrentino died in 2006.

The piece present below includes parts three and four of a four-part piece too long to include here in full.



The Meeting

3.

He said he could give up everything
except he could not give up anything
when the test was made of him. He
is a quiet man, I used to mistake

that for strength
when I was younger..
I mistook it for solidity
and thought all stronger

men were silent. I have always
talked too much, and hated
it in myself. But what is speech
but the release of strength

that threatens to destroy us?
What is speech but
the incantation that can make
men out of mud and mountains

out of slime and nothingness?
"Still waters run deep," is a lie,
bring me the talkers, the windbags,
confessors and liars, the

men who talk all night and all day
who do nothing but talk, who
won't stop even when they have no more
to say, silence

is no more than the lid
of the garbagecan.

4.

I touched you, it was as it
I had never touched anything. you

were water, there was a smell of water
in your hair, your hands
were quick and nervous

fragile to hold and there was water
on them

I want to shatter the winds
that prey on us I reach

through years for your hand.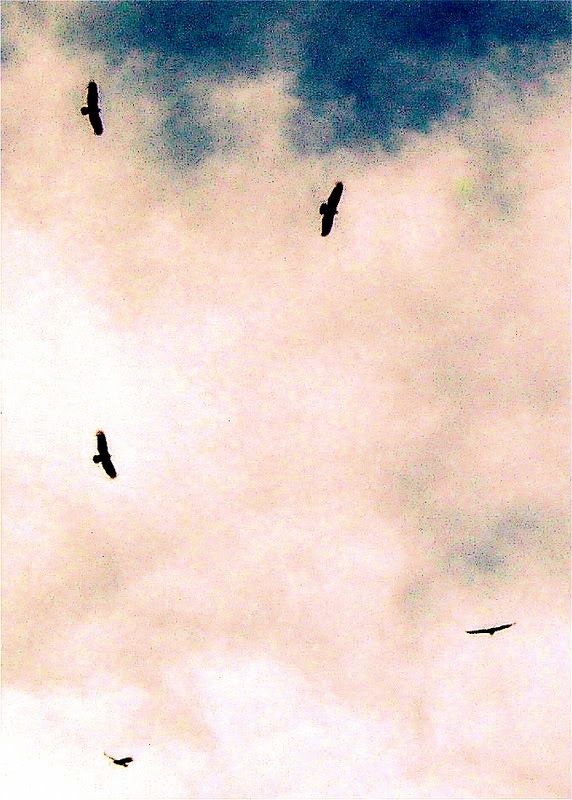 One last poem from me to end the week. I'm out busting rocks again and not liking it.



rock on

digging
rocks again -

a clash of crows
on the neighbor's

chain link fence
cackle at me,

sounding
like

a dozen speed
typist

at the bottom
of a well

i ignore them
afraid they might know something

i don't -

waiting today
for the AC man

and a plumber
more money spent

getting
close to spending more

then we'll ever recover,
but i don't care

i just want to
get rid of the place

before it kills me -

rested
time to return

to the rock farm -

the two buzzards
that circle overhead

every time i abandon
my shade tree

are not reassuring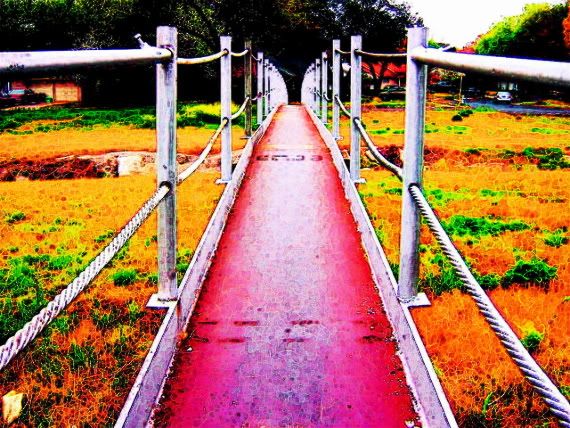 Time to cross on over.

Until next week, remember, all of the material included in this blog remains the property of its creators. The blog itself was produced by and is the property of me...allen itz.