Fish Are Jumpin' And The Beer's Ice Cold
Friday, June 13, 2008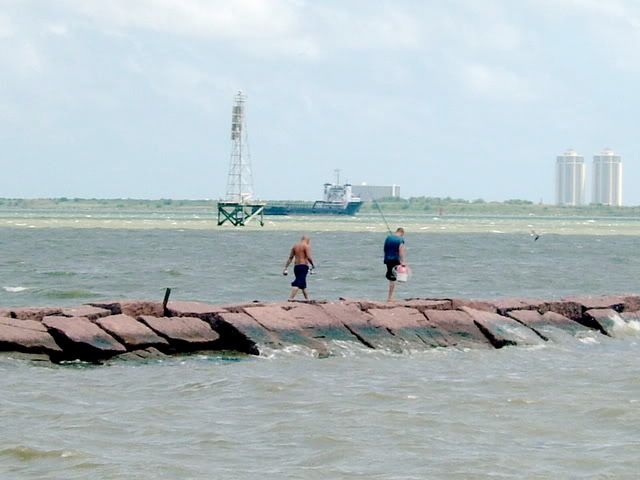 III.6.2.





Continuing the practice begun last issue, here's the rundown on what I have for you to read this week.

First, from my library, I have:

California poet Diane Wakoski
Another California poet, Joshua Clover
Ancient Tamil poet Ammuvanar
The ever so fun E. E. Cummings
From Ohio 30 years ago, George Peffer
Chicago poet Campbell McGrath
World traveler Blaise Cendrars
Cowboy poet Kay Keller
Poet J.B. White
Poet, Editor & Professor Richard Howard
No further introduction necessary, Robert Penn Warren
Courtesy of the Knowville Writer's Guild, Edward Francisco

Also I have my webpoet-friends:

From the Bronx, Brenda Morisse
From Maine & Arizona, Susan B. McDonough
From Internet Land, Shawn Nocona Stroud
From the Peaceful Pub poetry forum, Sara Zang
From the coast of Western Australia, Laurel Lamperd

And some from me, both old and new.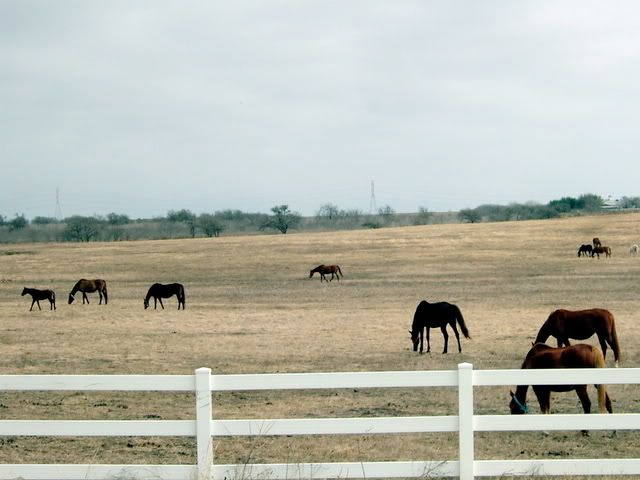 Diane Wakoski was born in Whittier, California in 1937 and educated at the University of California, Berkeley. My first poem this week is from Wakoski's collection,Emerald Ice, Selected Poems 1962-1987,published in 1996 by Black Sparrow Press of Santa Rosa, California. It was her twentieth full-length collection of poetry. She has also published numerous shorter collections.

She is Writer in Residence at Michigan State University.



Placing a $2 Bet for a Man who Will Never Go
to the Races Any More

There is some beauty in sorrow
and the sorrowing,
perhaps not beauty
perhaps dignity
would be a better word
which communicates
life
beyond just what the body dictates
food
clothing
shelter.
It is nothing that lasts.
It quickly turns into gloom, hate, resentment,
a burdening apathy
sometimes severity towards others;
but like a scarlet bird
from the tropics
suddenly seen flying in a New York City park,
so unexpected
so unexplainable,
there,
different from its surroundings.

Caliente,
the poor man's race track,
in Tijuana, Mexico,
where I met my real father,
an old retired sailor,
after 14 years separation
and learned that the real pleasures of gambling
are knowing how
to lose.

Old man,
I place a bet for you
now that you're dead
and I am still living.
It is on a horse called "The Man I Love."
Gamblers are sentimental
so you will forgive me
living now
and giving away my love.
Win or lose
you played the races every day.
A certain spirit
I hope
you've passed on to me.

c. 1971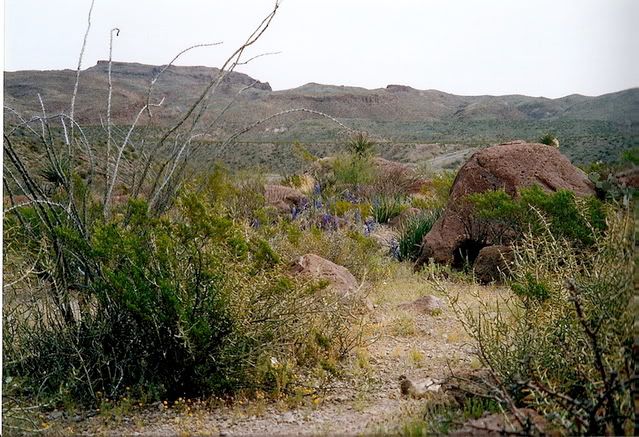 This is another one of my coffee shop observationals.



attending to his lessons

he talks
like his teeth
are too big for his mouth,
like his teeth
crowd his tongue
when he talks
making for a carefully
enunciated
accent
i can't place

he's about my age,
maybe a little older,
like late sixties,
with a younger woman
and he can't sit still -
always
moving,
his head nodding,
his arms and hands waving,
his shoulders lifting front then back,
his legs and his feet fidgeting in his flipflops,
his toes flexing
up
down
up
down

he is being tutored
in Spanish
by the young woman
and he's trying very hard,
but his thick tongue
falls like a lead weight
on the delicate, filigree
of the lithe and darting language

he is a mystery

is it the music of Spanish
that draws him,
the music that he seems incapable
of reproducing,
or the chance to spend two evenings a week
with a young woman
who listens
closely
to his every word

either way,
i admire him for the effort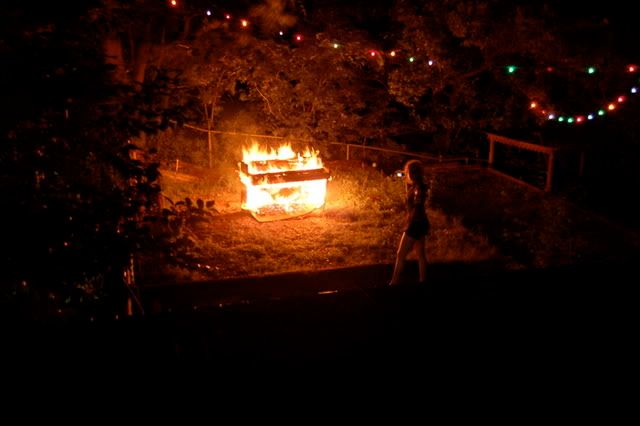 Photo by Chris Itz





My new book for the week is Poems, Madonna anno domini by Joshua Clover.

Clover, born in 1962 in Berkeley, California, is a poet, critic, journalist and author. He has appeared in three editions of Best American Poetry, is a two-time winner of the Pushcart Prize, and recipient of an individual grant from the NEA. Madonna anno domini, published by the Louisiana State University Press in 1997, was his first book of poetry. it received the Walt Whitman Award from the Academy of American Poets. He has published two additional collections since.

A graduate of Boston University and the Iowa Writer's Workshop, Clover is an Associate Professor of English Literature and Critical Theory at the University of California, Davis, and was the distinguished Holloway poet-in-residence at the University of California, Berkeley in 1999-2000.

Under the pseudonym "Jane Dark", Clover has also written a number of film and music reviews for The Village Voice.



Radiant City

First it was one thing then it was
one thing after another. We
tend to think of fused flowers

as igniting outward from a
central place as in sex as in
Haussmann's Radiant City. I

saw it live on TV,
From overhead it's possible
to speak of the whole thing. First day

of the riots but before that
I was near home when S - this is
just a personal incident -

passed by in an old red shirt. They
weren't letting people out of
the stations as of the early

rumors of lootings. This after
Eastern Europe. Buildings burning
to the south as in parables

as in what punk rock promised. I
found this exciting. "He was
in control of the whole thing."

The word is S doesn't do men
anyway. A few shopping bags
came into the City via

the last trains before the curfew.
We saw the 81 seconds
on TV maybe a thousand

times. Enough house-burning for night
visions in Los Angeles but
still the helicopters busy

not really looking just humming
overhead. A car rocked side
to side as in a carnival

ride then rolled it ignited in
and excellent carnival ride. No
clear argument - the whole thing was

interruption. She was naked
the onetime we met she was in
a friend's bed to be delicate

in a state of somedeshabille.
Radiant as for example
1700 infrared

poppies blooming in the over-
head footage of south central. The
second night of riots. As in

Berlin years back - we have all seen
this footage - when the Wall came down
the main thing was chocolate also

blue jeans. "He kept trying to get
back up." We would not be allowed
to leave the station the police would

put us right back on the train. We
would not be allowed to leave...the
stations lacquered sanitary

eggshell tones. Architecture as in
a floral pattern of faint veins
radiating from her pubic

cup across her hips & down her
thighs. We like to think we would get
on our knees only for love. An

older woman beating her purse
into the City 60 feet
below the broken glass bolted

across the platform from our
train to the opposite track. Hours
passed after S until I loved

the looters. In homes we watched
the ether as in shopkeepers
shooting into a crowd. To the

opposite track - hours where the
walled city of I wanted
was hidden by the bright city

of had need as in being blown
away from that place in fractures
of reflective rubble. I had

planned to practiced the compliance
position with my hands on my
head not trying to rise but was

interrupted - as in fantasies
of S in riot gear. This was
the poppy vision. I admit

I found the whole thing exciting.
We have all seen this footage.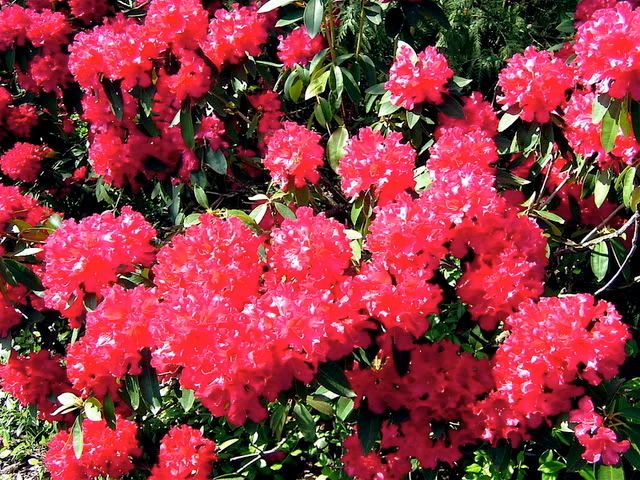 My next poem is by Brenda Morisse.

Brenda lives in the Bronx. Although this is the first time she's appeared in "Here and Now," Brenda has featured at numerous poetry venues in New York City.



don't spit on the spit until the pig roast is over

For the family reunion at the old house upstate, I had just gotten my period and was grudgingly mature at nine, so I lied and said the blood on the towel wasn't mine. Aunt Lily turned white and thought it was Linda's blood even more shocking because Linda was only six. Well, the catastrophe was cleared up when mamita whispered to her sister. The knowing look blushed on my cheeks. I wasn't a vegetarian yet but roly-poly piggy spiked on a spit biting an apple seemed no more bizarre than the hula theme of the get-together. I didn't know they had apple orchards in Hawaii. All my girl cousins were costumed in green plastic hula skirts. I alreaady had mine from the church play when I starred as Loki. Mamita threatened to pull the plug if I didn't keep my grades up. When I realized I had to kiss the boy and taste his spit after we sang the finale, I begged to drop out. But my mother wouldn't hear of it. She just wanted to nag and yell, and be a cop on Hawaii Five 0. Practice! Do your homework! Memorize your lines! Where's your homework?. Third grade was cursed and, now, to top it off, Shake a leg. We're going to a luau!.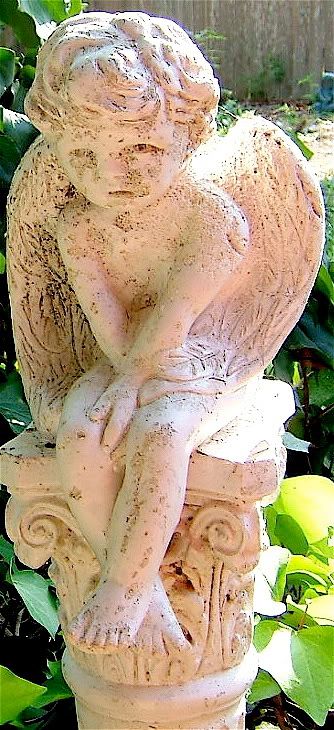 For my next poem I'm going back that massive volume of poems (1,238 pages, not counting notes), World Poetry, An Anthology of Verse From Antiquity to Our Time, for a poem from the Tamil people of nearly two thousand years ago.
Tamils are from the Indian subcontinent with a recorded history going back more than two millennia. The oldest Tamil communities are those of southern India and northeastern Sri Lanka. There are also a number of Tamil emigrant communities scattered around the world, especially in central Sri Lanka, Malaysia, South Africa, Singapore, Pakistan and Mauritius with more recent emigrants found in New Zealand, Australia, Canada, the United States, and Europe. There are an estimated 77 million Tamils around the world.

The art and architecture of the Tamil people includes some of India's greatest contributions to the art world. The music, the temple architecture and the stylized sculptures favored by the Tamil people are still being learned and practiced. The classical language of Tamil, one of the oldest languages in India, has the oldest literature still in existence among other Dravidian languages.

Unlike many ethnic groups, Tamils were not governed by a single political entity during most of their history; Tamilakam, the traditional name for the Tamil lands, was politically united for only a brief period, between the 9th and 12th centuries.

The poem I've chosen is by Ammuvanar, a Tamil poet from 50-300 AD. From the little I've been able to learn of him, it appears he is somewhat known for his erotic poetry. The translation is by George L. Hart III.

These ancient poems fascinate me for the way they let us into times so far from out own, yet so like our own in all the most important ways.



They Shout Out The Price of Salt

They shout out the price of salt harvested from salt flats:
they travel for distance on dusty roads
as they go in their caravans over long trails
carrying thick staffs.
The life of these salt merchants seem a good one to me.
Her curly hair tossing,
the dress of shoots she wears to ornament her wide, soft loins
swaying with each step,
"People of the town! Salt is cheap as paddy!
Will you buy some?"
"Listen, you with your belly curved and arms supple as bamboo,
you did not tell us the price of the salt of your body,"
I said, standing a little away.
Her anger showing in her large, red-lined eyes blackened with collyrium,
she said, "You, over there, who are you?"
And innocent,
very lovely,
she moved off a little,
smiling,
her few rows of whit bangles flashing,
taking my heart with her.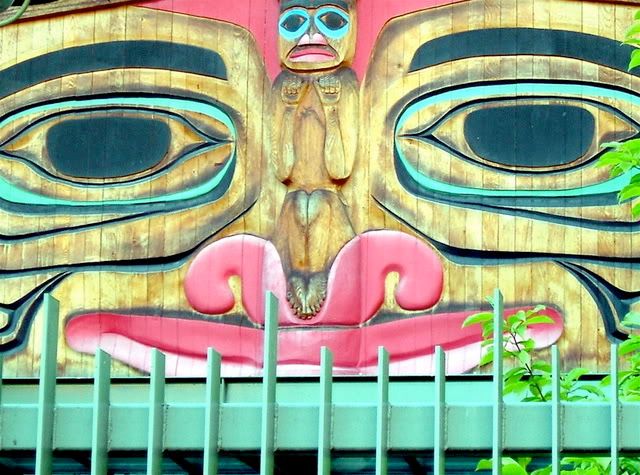 I was looking through some of my old stuff to use this week, since it seems my new stuff has begun to bore even me, not a good sign.

This old one might be just as bad, but at least I haven't read it in a while.



a poem about Sacagawea, sorta

i'm a good guy,
i said,
but not that good.

this,
after I dropped
one of those new, gold
Sacagawea
dollar coins into the tip jar.

can i reach in and take
that dollar back? i asked,
i thought it was a quarter.

with a long sigh that sounded like
how'dyougetoutthehomewithoutakeeperdipshit

the girl at the counter said,
i'll get it,

and reached her hand into the jar and
jangled coins around, sounding like
the holdup alarm at the PR Puffnsnort
useless-little-things-you-couldn't-afford-
even-it-they- were-good-for-something shop,

until she finally found the coin,
pulled it out, looked at ever so closely,
studying it like she was going to have
to describe it when the swat team
came busting trough the door, then

here it is, she said as she handed
it to me, have a nice day (dimwit)

the last part she didn't say out loud,
but i heard her anyway.

you too, chickie,

is what I thought, but what i said was
thanks, you have a real good day, too,

and took my coffee to my table, sat
down, pulled out my notebook and
faced the great white, blank space
in my mind that always starts and
sometimes ends my daily poem.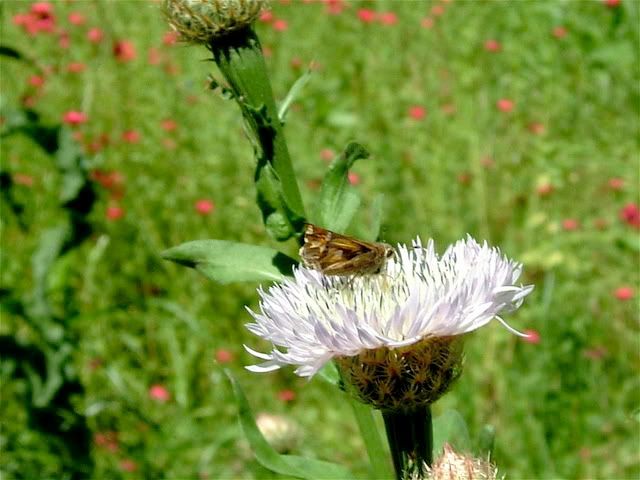 Now, here's E. E. Cummings from his collection is 5 a little family history.



XI

nobody loses all the time

i had an uncle named
Sol who was a born failure and
nearly everybody said he should have gone
into vaudeville perhaps because my Uncle So could
sing McCann He Was A Diver on Xmas Eve like Hell Itself which
may or not account for the fact that my Uncle

Sol indulged in that possibly most inexcusable
of all to use a highfalootin phrase
luxuries that is or to
wit farming and be
it needlessly
added

my Uncle Sol's farm
failed because the chickens
ate the vegetables so
my Uncle Sol had a
chicken farm till the
skunks ate the chickens when

my Uncle Sol
had a skunk farm but
the skunks caught cold and
died and so
my Uncle Sol imitated the
skunks in a subtle manner

or by drowning himself in the watertank
but somebody who'd given my Uncle Sol a Victor
Victrola and records while he lived presented to
him upon the auspicious occasion of his decease a
scrumptious not to mention splendiferous funeral with
tall boys in black gloves and flowers and everything and
I remember we all cried like the Missouri
when my Uncle Sol's coffin lurched because
somebody pressed a button
and down went
my Uncle
Sol

and started a worm farm)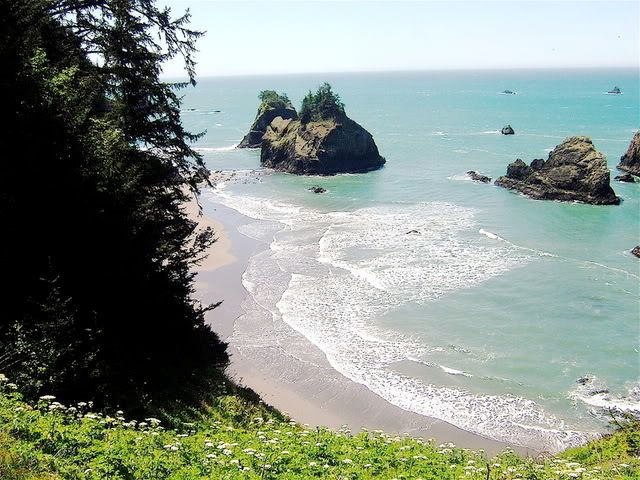 Susan B. McDonough hasn't been with us for a while, but here she is now with a new piece.

Susan creates gardens for a living and enjoys the journey of transplanting words into poetry. She lives a near bi-coastal life, one foot in the Arizona desert and the other on the rocky coast of Maine, two places that seem to me as different as any two places could be. The idea of living in two such different places appeals very much to me.

Her poems can be found both on-line and in print.



June 1, Ogunquit

I feel the sun
on my skin it
is not quite
eight a.m.
The beach,
it wants me.
It has sent me
an invitation with
a slight shift
of a sea breeze.
I'll take my sister
with me, but only
in my thoughts.
She'd like that.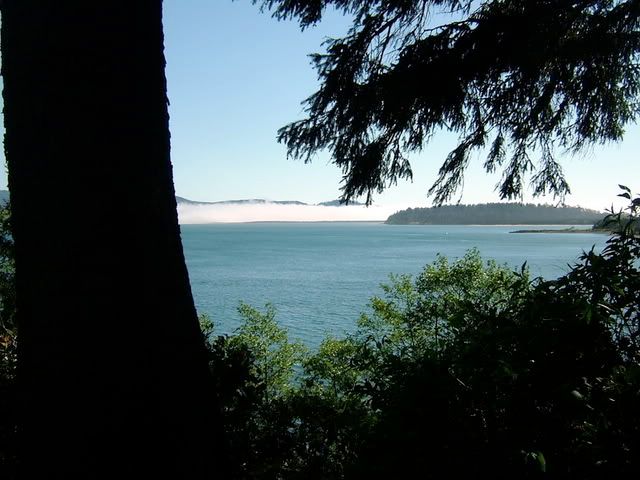 This next piece is from Orphan Trees, a book of poetry by "two young Ohio poets," George Peffer and Terry Murcko. The book was published by Pig Iron Press Poetry in 1980.

The poems I'm using are by Peffer. I googled him, hoping to find out what happened since these early poems were published 28 years ago but did not find any references I could be sure referred to him.



Ennui Poem

Once I had choice
Mercy totally abandoned
My restlessness is all that's left:
Purgatories souls inhabit me
With interminable lease.
I'm pushed about on elegant sticks -
I'm the gorilla's fat heart
Or in mud a noble trend:
We inherit our euphemisms -
Bored or Drunk.


Ennui

These walls are painted the rumor
Of blue. I can't get out of bed.
I can't catalogue my old inertias or the new,
I pay homage through and sleep instead.


Ennui Phobias

Afraid to leave the house.
Afraid it'll burn down,
I check all the ashtrays
Twice. This year it's fire.
Last year it was water,
Or cars, or nuclear war,
Or women. All disasters
Are eventually personal -
The world is a transplanted
Heart that either takes
Or doesn't.


Ennui 2

All morning at metaphysical
Calisthenics flat on my back
I dispatch my aura to the existential
Camp, but it's empty
Everyone is out walking their options,
Washing & waxing their portfolios
Or having polite brunch with capitalism -
In ennui everything is literal:
A life of compounding ironies
Is taking its toll. We stay down
Spread eagle and summon

Assassinating angels.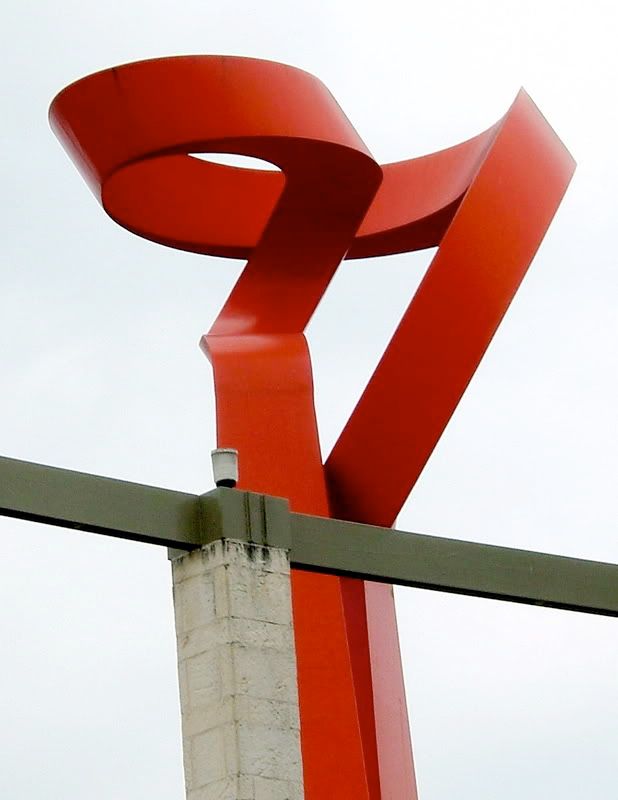 Here's a piece I wrote last week.



the time of our lives

still pushing
even though
i don't have to

i tried to slow
myself
down today

even took a nap
this afternoon,
hard for me to do

because
always on my mind
the things i want to do

poems to write,
a book to finish,
flower beds full

of weeds
even drought
cannot kill

and i want
to keep myself
from falling into

the trap
of believing
i have lots of time

because
that's not true,
none of us have lots

of time -
the time we have
is the time we have

and whether
it is measured
in days or years

i am
loath to
to sleep through

any of it,
knowing
in the end

no one
is through with living
before their life

is finished, knowing
in the end
we will all come up

short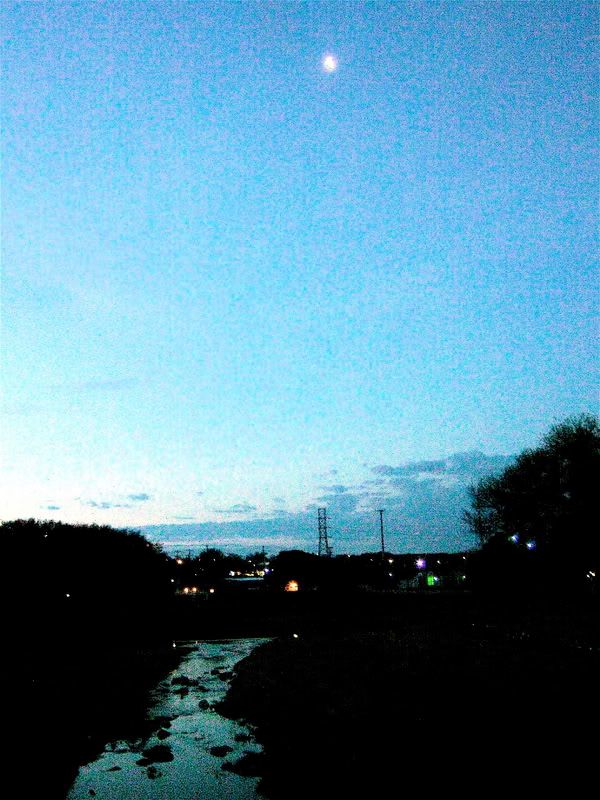 Campbell McGrath, born in 1962, is the author of six full-length collections of poetry, including his most recent, Pax Atomica. I have chosen a poem from one of his earlier books, Florida Poems published by HarperCollins in 2002.

McGrath was born in Chicago, and grew up in Washington, D.C., where he attended Sidwell Friends School. He received his B.A. from the University of Chicago in 1984 and his MFA from Columbia University's creative writing program in 1988. He currently lives in Miami, Florida, and teaches creative writing at Florida International University.

McGrath has received numerous American poetry awards, including the Kingsley Tufts Poetry Award, a Pushcart Prize, the Academy of American Poets Prize, a Ploughshares Cohen Award, a Guggenheim Fellowship, a Witter-Bynner Fellowship from the Library of Congress, and a MacArthur Foundation "Genius Award."

This poem interests me for many reasons, one being I grew in south Texas only a tiny bit further north latitude than Miami in a physical environment very much like the one described in the poem, including especially the weather and the semitropical flora.



Late February, Miami Beach

All morning the woodpecker drills holes in the oranges
left to rot upon the highest limbs;
barbarous jays gather twigs to build a nest
in the barren live oak,
in the wishbone branches of the royal poinciana,
in the pollen-spiked sponge of a blossoming mango tree.

Already the days bear within them the seed
of what is to come - flowers
born at dawn to perish in the furnace of mid-afternoon.

Thus the gardenia hoards its fragrance for nightfall.
Thus jasmine husbands it pearls until dusk.

After dinner I see the face of my father
looking back at me from the kitchen window,
secretive, aquiline, ferreting out one chocolate cookie,
one swig of milk from the carton as the baby is put to bed,
this small hunger nurtured like an orchid,
indulged precisely, in a prism of refractive solitude.

Beyond the grass the moon in its reflected glory
shepherds clouds off the Atlantic on a trade wind
scented by blossoms of excruciating beauty.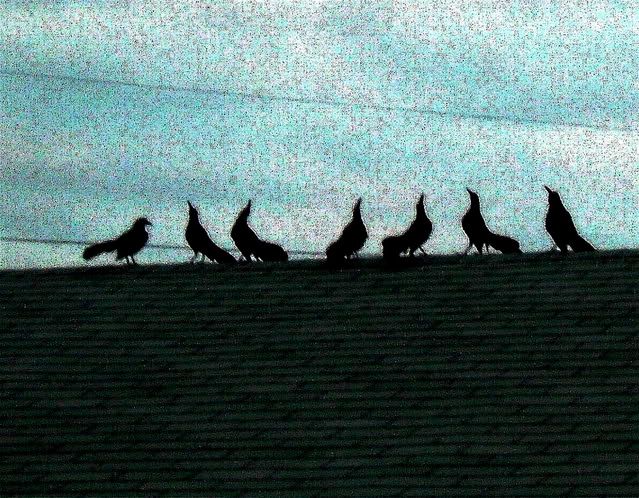 Next up, a poem by Shawn Nacona Stroud

Shawn's poetry has appeared in the Crescent Moon Journal, Mississippi Crow Magazine, Loch Raven Review, The Poetry Worm, and, of course, Here and Now. His work has also appeared in the poetry anthologies Poetry Pages Volume IV and Poetry From The Darkside Volume 2 and was recently nominated for the Pushcart Prize for 2008.

Here's his poem.



Hardcastle Crags

(For Sylvia Plath)

Heptonstall chalks soot -
blackened stone cottages on the Hebden river
as he passes, sidewalk art
on a sheen of rain sopped black top -
people, factory stacks, and the cobbled bridge
bleeds to a smear

along the bankside; only boat bobs
betray a current. Passersby do not scuttle
from his path, he wipes fury blank as an eraser
swiped slate on his face, screeches
the proper details onto the board,
mimics each smile and nod,

weaving past them along the bridleway. Stamping
sparks like a steel U shoe, his anger
blends with the herd's tread:
heel rapped echoes dwindle at his back -
a vessel of sound sails a seethe of green moor
and is lost on a sea

of heath and peat bogs. He hears
nothing of their demise. Ahead crowds thin,
odors of earth rise. Millstone crags

peek out from the tree tops,
stacked as the bracken fungus
that clings to those sycamores and oaks. Moss slicks

rocks that clutter the riven world, veils
stone features like her skin envelops him.
She battles to conquer her flesh again, watches
approaching grasses quill air in the distance, moiling
their defensive greens through a break in the trees.
Walking out of the woodland

at Walshaw. Stoodley Pike looms
on a distant moor as she snaps
into her human husk, emerges
from the leaf-strained gloom.
Her body is his cocoon;
he'll rip free once it's used.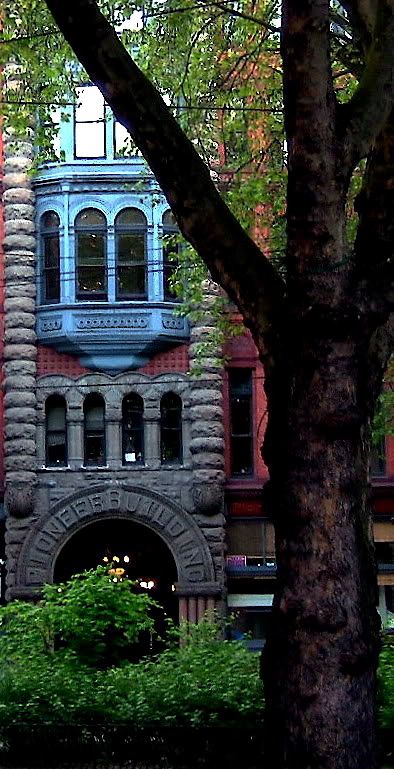 Frederic Louis Sauser, better known as Blaise Cendrars, was born in Switzerland in 1887 and died in Paris in 1961. Beginning when he was 15 years old and for the rest of his life, he was a world traveler, visiting places such as China, Mongolia, Siberia, Persia, the Caucasus, Russia and and the Americas, all becoming gist for his writings. Beginning in 1916 when he was naturalized French, Paris was his base.

After first moving to Paris in 1910, Cendrars met the poet Guillaume Apollinaire, mutually influencing each other's work. His writing career was interrupted by World War I when he fought in the French Foreign Legion on the front lines in Europe. During the bloody attacks in Champagne in September of 1915, he lost his right arm and was discharged from the army.

Returning to Paris where he became an important part of the era of artistic creativity going on in Montparnasse at the time. He was friends with Ernest Hemingway and Henry Miller plus many of the writers, painters, and sculptors living in Paris.

After the war, he became involved in the movie industry in Italy, France, and the United States. Needing to generate sufficient income, after 1925 he stopped publishing poetry and focused on novels or short stories.

In 1961, he was awarded the Paris Grand Prix for literature. He died in Paris later that year.

Cendrars is another poet I had never heard of before beginning to look for material for "Here and Now." Since my first reading of him, he has been one of my favorites. I especially admire the little travel poems he did for their freshness and the way they bring us into the moment he is describing. Reading Cendrars on his travel is like being there with him, the best of traveling companions.

The poem I'm using today is more serious, but still in a sense, a travel poem as he visits his past. It is one of a series of fragments from "To the Heart of the World'" included in the book Blaise Cendrars, Complete Poems published by the University of California Press in 1992.

The translation is by Ron Padgett.



Suddenly the sirens wail and I run to my window.
Already the cannons are thundering over toward Aubervilliers.
The sky is starred with Jerry planes, shells, crisscrosses, rockets,
Cries, whistles, and meismas that melt and moan beneath the bridges.

The Seine is darker than an abyss, with its heavy barges that are
Long like the coffins of the tall Merovingian kings
Bedizened with stars that drown - in the depths - in the depths.
I turn and blow out the lamp and light a big cigar.

The people running for it in the street, thundering, still half-asleep
Will take refuge in the basement of police headquarters that smells like
powder and saltpeter.
The police commissioner's purple car meets the firechief's red car,
Magical and supple, wild caressing, tigresses like shooting stars.

The sirens miaow and fall silent. The shindig is going full blast. Up
there. It's insane.
At bay. Cracking and heavy silence. Then a shrill falling and dull
vehemence of the bombs.
The crashing down of millions of tons. Flashes. Fire. Smoke. Flame.
Accordion of the 75s. Fits. Cries. Fall. Stridencies. Coughing.
Collapses and cave-ins.

The sky is jumping with imperceptible winking
Pupils, multicolored streaks, that cut, that divide, that revive the
melodious propellers.
A searchlight suddenly hits the billboard of Baby Cadum
Then leaps into the sky and bores a milky hole in it like a baby bottle.

I get my hat and now I go down into the dark streets.
Here are the portly old houses that lean against each other like old men,
The chimneys and weathervanes all point to the sky with their fingers.
I walk up the rue Saint-Jacques, shoulders jammed into my pockets.

Here's the Sorbonne and its tower, the church, the Lycee Louis-le-
Grand.
A little further up I go in and ask a butcher for a light.
I light up a new cigar and we exchange a smile.
He has a nice tattoo, a name, a rose, and a heart with a dagger through it.

It's a name I know well: it's my mother's.
I rush out into the street. I'm facing the building.
Stabbed heart - first point of impact -
And more beautiful than your naked torso, handsome butcher -
The building where I was born.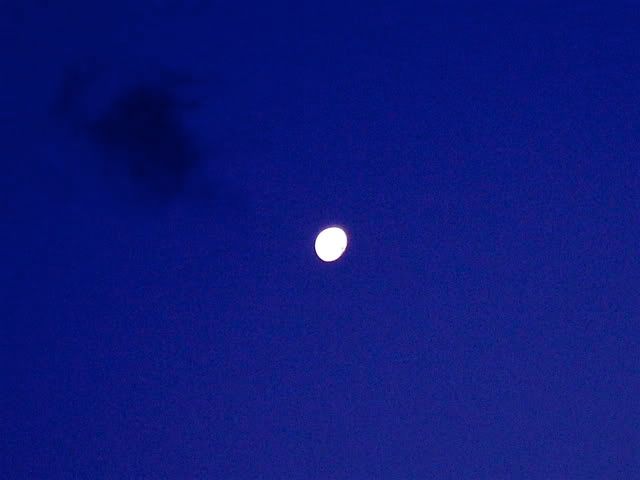 This is an old piece I wrote in 2002. It appeared in that same year in Retrozine, one of several little journals from Cayuse Press that I still miss.



by the light of the silvery moon

i can see it clearly in the cloudless night,
the dark areas of its seas visible,
not dried seabed, as we thought, but scars
from the early days when it and our own earth
were freshly born, fragile in the beginning,
when debris from creation's chaos
fell through airless skies, punched through
the crust of lunar surface, released ts molten core
to blow black in the reflected light of the sun,
our sun, old in the scale of its captive off-spring,
but still young in the cycle of its own kind,
the cycle of stars that light the night
into our own time, as even into our own time
the black scars remain, reminders of the time
when fire ruled all and all of time and space
bubbled in the furnace of conception

and as this bright survivor rises, i think of the night
nearly forty years ago when Cronkite and Schirra
wept for us all to see, when our finite realm
stretched to include on small piece of that battered
surface, the surface where we stirred dust
undisturbed since the turmoil that spread it,
that surface where we left footprints to outlast
all our grandest ambitions, footprints to say,
past even our own slow but certain slide
to extinction, we were, and while we were,
we were here, and i think of my youth, watching
the first Russian satellite pass overhead, a new moon,
man-made sister to the old, the tiny moving dot of it
reflecting sunlight from the other side of the world
right back to us, lying on our backs in a South Texas field,
and beyond that tiny moving light, as always, the moon,
lantern to our night, beacon to our dreams for as long
as we have been able to lift our heads and wonder

we were so naive then, believing we had reached
beyond our shallow natures, believing all was possible,
believing with Armstrong that one small step
could finally release the better angels of our kind,
better angels imprisoned so long by our history,
subjugated by the brutal demands of survival

but the wars went on and hate and cruelty one to the other
went on and we grew old and tired of believing, except
for nights like this when the great lantern shines over us
undiminished and we remember when the universe seemed
spread before us, waiting for us to recognize our destiny, our
place among the great league of far-travelers that surround us

then, for a while we remember and believe again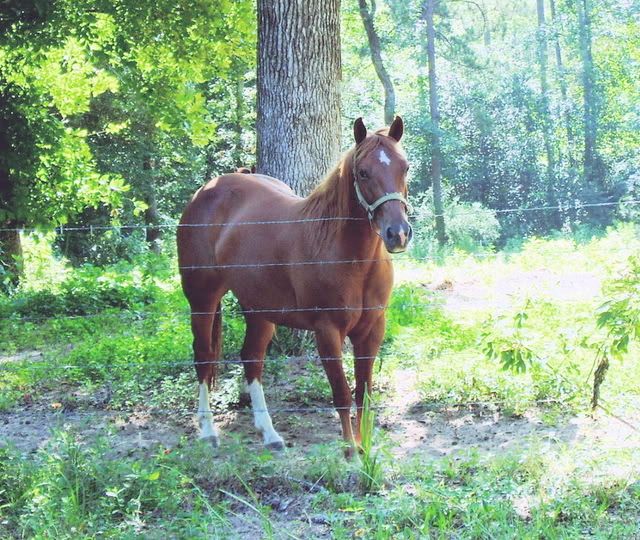 Cowboy poetry doesn't get a lot of respect from the "serious" folk, which is one of its attractions to me. It can be read just for the fun of it's lines and language, without any obligation to waste a lot of time on "deep-think."

The next poem is from an anthology of cowboy poetry, New Cowboy Poetry, A Contemporary Gathering published by Gibbs-Smith Publisher in 1990.

The poet is Kay Kelley who first came into contact with cowboy poetry by way of her first husband's poetry writing about the experiences of a horse trainer and cowboy in the Southwest. After is death, Kelley took up the subject in her own writing.

She remarried in 2007 to the manager of a ranch south of Alpine, Texas, where she helps her husband with his own registered Gelbvieh and commercial herds. She is is said to be easing out of the horse business but keeps some good ones around to play with.





Playing With Foxy's Nose

I have a bay cutting filly
That can sure scowl at a cow.
You'd be impressed by her classy moves
if you saw her sweep and bow.
But when we're not working cattle,
Where she has to be quick on her toes,
A quiet pleasure we both enjoy
Is playing with Foxy's nose.

As I stroke her fluttering nostrils
And our breaths we do exchange,
She smells of sweet alfalfa
And the grasses of the range.
And looking up into big, brown eyes,
Her concentration shows
Just how intent she is on our game,
While I'm playing with Foxy's nose.

Her strip flows down along her face
And puddles in a snip.
As I hold her velvet muzzle,
She never tries to nip.
So we share these peaceful moments,
While my filly snorts and blows.
Each breathing in contentment,
While we're playing with Foxy's nose.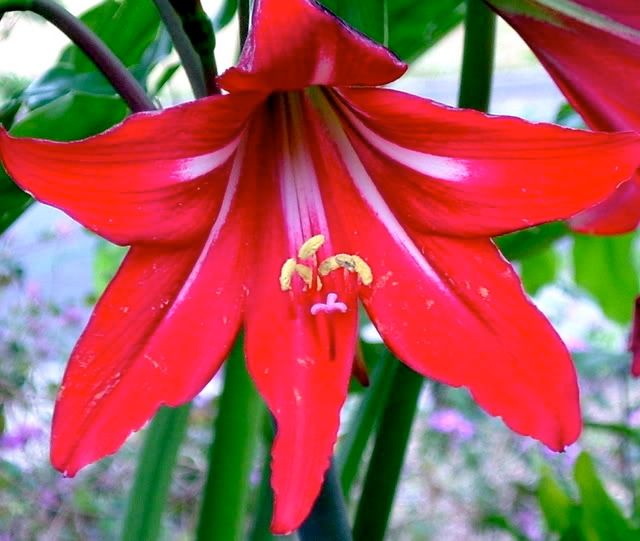 Here's a nice piece from Sara Zang, administrator of "The Peaceful Pub" poetry forum.

Welcome back, Sara. Haven't seen you in a while.



we can be

We can be the tulip reborn in Spring,
That cold brown bulb,
nurturing through winter
the warmth around its roots,
that tiny spark
hidden beneath the rot
of dusky leaves from seasons past,
the single greening spike
that spurs its way through February's ice
to taste the gentler promises of Spring,
free from fear of March's fickle wind.

We can be
the first loden leaf budding,
the straight, strong stem,
the pistil and the stamen,
We can be the satin petals blooming.
Let's look to April,
raise our voice and sing,
Together,
we can be most anything,
We can be the tulip reborn in Spring.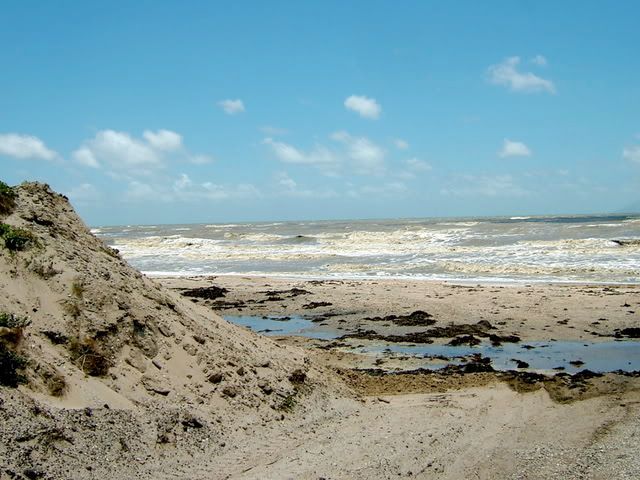 My next piece if from the October, 2007 issue of Poetry.

The poet is J.P. White, who has published three books of poetry, In Pursuit of Wings in 1978, The Pomegranate Tree Speaks from the Dictator's Garden in 1988 and The Salt Hour in 2001.



Southern Comfort

Three turkey vultures talk shop on a sand dune.
A slow scorch inches toward the tideline.
No one knows if the hurricane will come in time
to drown the flames leaping out of the swamp.

The ancients believe the oceans remember
the shape of every hull that plies the waters.
I feel that too, sitting with you, some powers
in us may not die even after our life

slips through its wake. How else to explain
the comfort of watching you half asleep,
half drifting between this life and the deep -
your body a lens through which I see

all the boats between us, lost forever -
lost except in the ocean of memory
which is everywhere looking in the lee
for where we've gone. No one knows,

what happens after the body lays down
its sorrows, not even those three vultures,
more patient than priests hunched at the altar,
each red head glistening like a peach.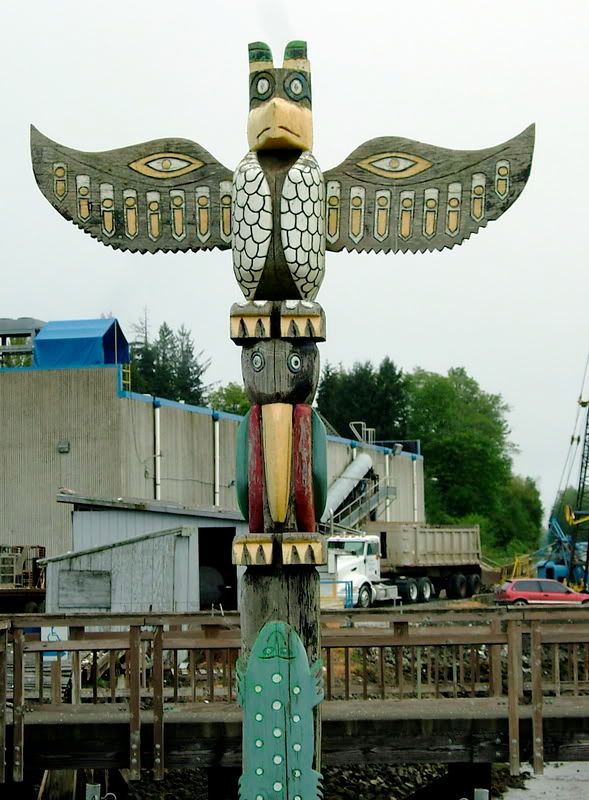 I wonder if anyone else remembers the "Thin Man" movie series. Well, this is a poem about a thin woman, having nothing at all to do with the "Thin Man."





thin

the thin lady

the incredibly
thin
thin
la
d
y
sits a c r o s s
the room
eating
straw
b
e
r
r
y
pie
with
whipped
cream
and a
d
o
l
l
o
p
of
choc
o
lot
sy
r
up
my
good
ness
how
does the
everso
thin lady
stay so
t
h
i
n
just plain
s
k
i
n
n
y
she'd
blow
a
w
a
y
if it wasn't for her big fat feet and oversized tennies
lord a'mighty
that's
one
l
e
a
n
fe
ma
le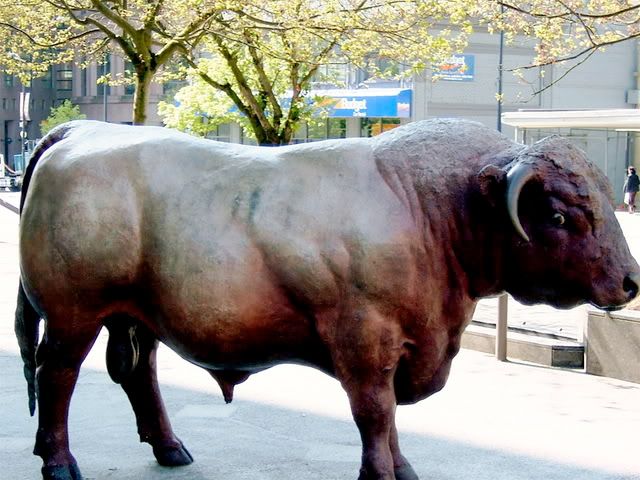 Here's a funny piece by Richard Howard from his book Trappings, New Poems published by Turtle Point Press in 1999.

Born in Cleveland in 1929, Howard studied at Columbia University and the
Sorbonne. After working for several years as a lexicographer, he became a translator of French and published over 150 translations. In 1983 he received the American Book Award for his translation of Baudelaire's
fleurs du mal.

Even as he translated he continued his own original writing and, in 1970, received a Pulitzer Prize for his third book of poems, Untitled Subjects and later received the Academy of Arts and Letters Award for his various books of poetry.

He was a longtime poetry editor of The Paris Review and is currently poetry editor of The Western Humanities Review. A former Chancellor of the Academy of American Poets, he is Professor of Practice in the writing program at Columbia's School of the Arts.

It seems to me he must have been having some fun with this one.



Disclaimers

The text of Bach's St. John Passion, performed tonight unabridged,
is largely derived from the Gospels, portions of which are alleged
(by some) to be antisemitic. Such passages may well disclose
historical attitudes fastened (by Bach himself) to the Jews,
but must not be taken as having (for that very reason) expressed
convictions or even opinions of the Management or the cast.



--------



The Rape of the Sabine Women, which the artist painted in Rome,
articulates Ruben's treatment of a favorite classical theme.
Proud as we are to display this example of Flemish finesse,
the policy of the Museum is not to be taken amiss:
we oppose all forms of harassment, and just because we have
shown
this canvas in no way endorses the actions committed there in



--------



Ensconced in the Upper Rotunda alongside a fossil musk-ox,
the giant Tyrannosaurus (which the public has nicknamed "Rex"),
though shown in the act of devouring its still-living prey implies
no favor by the public officials to zoophagous public displays
carnivorous Life-Styles are clearly inappropriate to a State
which has already outlawed tobacco and may soon prohibit meat.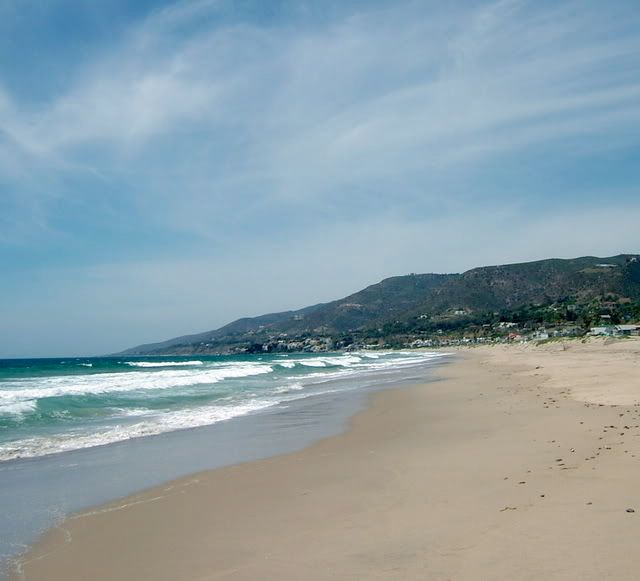 Laurel Lamperd lives within sight of the Southern Ocean on the south coast of Western Australia. She writes novels and short stories as well as poetry. With a friend, she published The Ink Drinkers, a poetry and short story anthology of their work.

With this poem, Laurel introduces me to a new use for jellyfish. I don't think I can claim at this point that I am convinced.



Medusae

There's millions out there
in warm coastal waters
propelled by the currents
into bays and rivers
annoying hapless swimmers
with their stings.

Boys had jelly fish fights
tossing them like hand grenades.
Diving under
coming up
to begin another attack.

Girls squealed
when touching one.
They stood
watching.
The genders were clearly defined then.

We're eating Medusae now
dried
packed in bags.
used in favourite Asian dishes.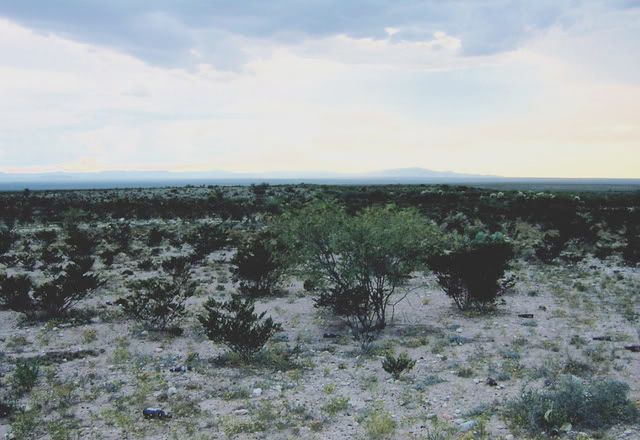 Next, we'll check in with one of the masters, remembered more as a novelist than a poet.

Robert Penn Warren was born in Kentucky in 1905. After graduating summa cum laude from Vanderbilt University in 1925, he received a master's degree from the University of California in 1927 and did graduate work at Yale University and at Oxford as a Rhodes Scholar in 1930.

Warren published many books, including ten novels, fourteen volumes of poetry, a volume of short stories, a play, a collection of critical essays, a biography, three historical essays, a critical book on Drieser, a study of Melville and two studies of race relations in America. All of this work was published over a period of 51 years during which he maintained an active career as a professor of English.

His best known work is All the Kings Men, published in 1946 and for which he won the first of his several Pulitzer Prizes. I so enjoyed this book when I read it while I was in High School and later when I saw the first movie version that I purposefully avoided seeing the lastest version for fear of what it would do to all my memories of the pleasure the book brought me. This book and the book The Last Hurrah by, I think, O'Hara, are the definitive political books for me.

Warren died in 1989.

The poem I have for this issue is from his collection Rumor Verified, Poems 1979-1980.



Summer Rain in Mountains

A dark curtain of rain sweeps slowly over the sunlit mountain.
It moves with steady dignity, like the curtain over the
Great window of a stately drawing room, or across a proscenium.

The edge of the drawn curtain of rain is decisive
Like a knife-edge. Soon it will slice the reddening sun across
with delicate
Precision. On the yet sunlit half of the mountain miles of
massed trees,

Glittering in green as they forever climb toward gray ledges,
Renounce their ambition, they shudder and twist, and
The undersides of leaves are grayly exposed to crave mercy.

The sun disappears. Chairs are withdrawn from the sun-deck.
A whisper is moving through the wide air. The whole event
Is reminding you of something. Your breathing becomes
irregular, and

Your pulse flutters. Conversation dies. In silence, you piquantly
Spy on faces that were once familiar. They seem
To huddle together. One has a false face. What,

In God's name, are you trying to remember? Is it
Grief, loss of love long back, loss of confidence in your mission? Or
A guilt you can't face? Or a nameless apprehension

That dog like, at night, in darkness, may lie at the foot of your bed,
Its tail now and then thumping the floor, with a sound that
Wakes you up? Your palms may then sweat. The wild

Thought seizes you that this may be a code. It may be a secret
warning.
A friend addressing you now. You miss the words. You
Apologize, smile. The rain hammers the roof,

Quite normally. The little group is quite normal too, some
With highballs in hand. One laughs. He is a philosopher.
You know that fact because a philosopher can laugh at

Anything. Suddenly, rain stops. The sun
Emerges like God's calm blessedness that spills
On the refurbished glitter of mountain. Chairs

Are taken again out to the sun-deck.
Conversation becomes unusually animated as all await the glory
Of sunset. You pull yourself together. A drink helps.

After all, it's the sort of thing that may happen to anybody.
And does.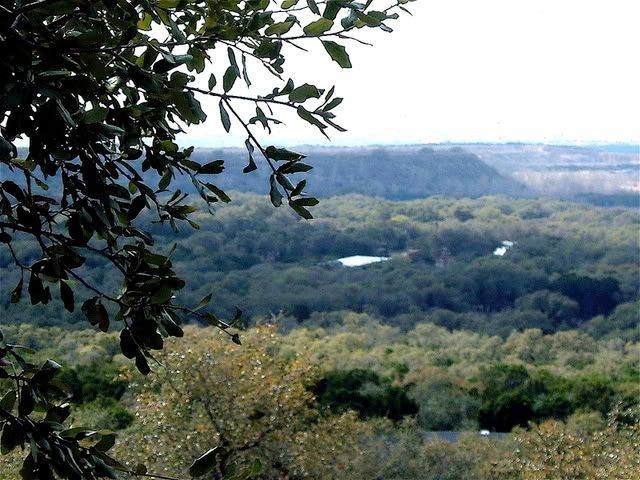 I wrote this poem in 2001 when one of the best views of San Antonio was ripped up and paved over.

The poem is more than a little rantish, but this was not the first hill to be paved over here, nor was it the last. Maybe, if the high price of gas does nothing else good, it might, at least, save a few hills, and trees and meadows by pushing people back toward already settled areas because of the high and higher cost of commuting.



don't shop at lowe's home improvement warehouse

high meadow

gently sloped hill
carpeted
with grass
wildflowers
at the very top
oak trees
the largest
as wide around as two
long-armed me could stretch

an old tree
tall and sturdy
when the mission
in the valley below
fell to the army
of santa ana
bloody cries
of patriots
drifting in the wind
with the smoke
of musket
and cannon fire

earlier
a sapling
when golden galleons sunk
in salty gulf waters to the east
sailors dying
on hot island sand
killed by a summer storm
that swept
across the tidal bays
pushed inland
dropping rain
to feed the grass and wildflowers
to make the sapling grow

earlier still
a seedling
when comanche
roamed the hills around
and white men
first claimed
the green shores
for god and king
casting the first long shadows
over the old life
of earth and sky and spirits
making all one with the other
fate shifted
changes unforeseen
but maybe for an old wise man
who might have set upon this hill
and smelled the stench
of death approaching

the same stench now
but no tree
shade five centuries
grown gone
scars in the earth
where old roots
were pulled from the ground
paved over
gone
with the grass and wildflowers

all
covered in asphalt
a graveyard
made
so we might park
our pickups
and suvs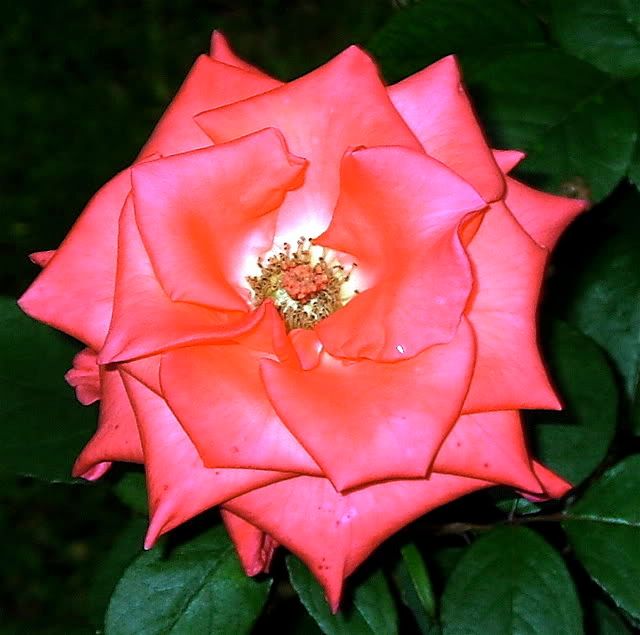 My next poem is from All Around Us: Poems from the Valley, a poetry anthology put together by the Knoxville Writer's Guild, published by Blue Ridge Publishing in 1996.

The poem I've chosen is by Edward Francisco, Poet/Scholar for the Voices and Visions Poetry Project sponsored by the National Endowment for the Humanities and the American Library Association. His own work includes L(ie)fe Boat, winner of the 1994 chapbook competition from Bluestone Press in Massachusetts.



On Being Photographed in Middle Age

By no means now the boy in the striped shirt
I was at ten - he
hangs on the upstairs wall, object
of passing curiosity but more of derision
by this laughing house of children
who wonder why he never smiles.
I don't tell them he had no reason

or that he'd probably just been beaten
by a tense mother never agreeing
with the way he tucked his shirt in
(worse than an orphan, she said)
or combed his hair back off his head.
Same boy tried for years to locate just
the right crease in his clothes, the right
style to satisfy the unsatisfiable requirements
of one not pictured.

Not even the slender likeness taken
in college when he dressed the part
of a protester without a protest, without
a word of his own, could conceal
the borrowed texts under his arm
enabling him to quote someone else's
pain by proxy, using up the voices
around him.

That boy was snapped in a glare
once that made both eyes
wink like asterisks, adding to the
growing list of the parts of me
that hid from the cameras. No doubt
I joked or the photographer's sake
about the risk of overexposure.

Now twenty years forward I no longer
hold my breath for the perfect pose
or worry about the wrinkles in the trousers
I failed to take to the cleaners. The eyes
seem to be in focus too. And I like
the way I grin without knowing why
when my wife asks me to hold still
and say cheese. It is compensation
for having to pose in difficult light.

Who, after all, could have detected
the half of me that couldn't wait
to be developed, the dazzle in every
snapshot that couldn't be explained?
Now molecules scramble to take
a familiar shape at my side. In
the form I know best as my son
he crowds before the camera, refusing
to be left out of the one picture
where all of him can stand in
stripes, smiling.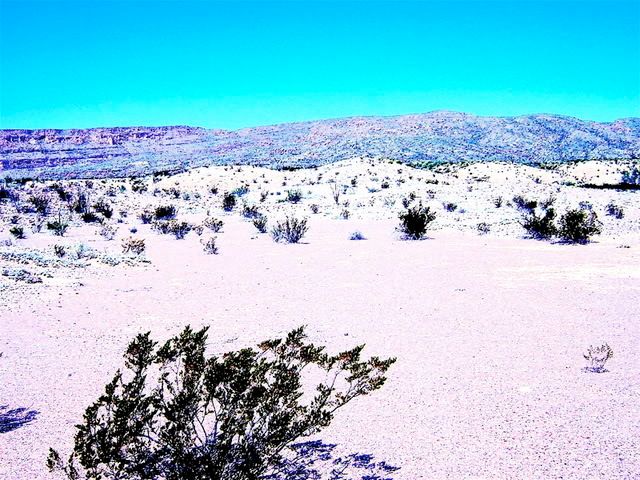 Now, one last poem from me before we close shop for the week.

I wrote the poem in 2001 about my usual tormentor, summer. It's not as bad this year as it was in 2001, but, then, the summer here has barely started.



dreams of early frost

after a long, cool flight from Charleston
i remember stepping onto the tarmac in Dhahran
into dry Saudi heat that seemed alive
with purpose and premeditation,
like a animal, a desert predator
with sandy breath blowing red hot
from furnace innards and a coal-fed soul

it's been like that here this summer

first the dust storms,
blown in from Africa by high winds aloft,
leaving a coat of Kalahari grit over everything
stationary, from mission walls to mall parking lots
to the restaurant umbrellas lining the Riverwalk

then the wind stopped and the skies cleared
and central Texas heat flared down like fire
from above, like th brimstone of prophecy,
and there is no relief, even at night,
when the parched hills and brown meadows
radiate back into the black open night
heat stored through the fifteen hour day and just
as it begins to cool, the sun rises again








As I struggle to find my way out of these woods (moss on the north side? or the south?), remember, all the work presented in this blog remains the property of its creators.; the blog itself is produced by and is the property of me....allen itz