Leaving Bush Country
Friday, May 16, 2008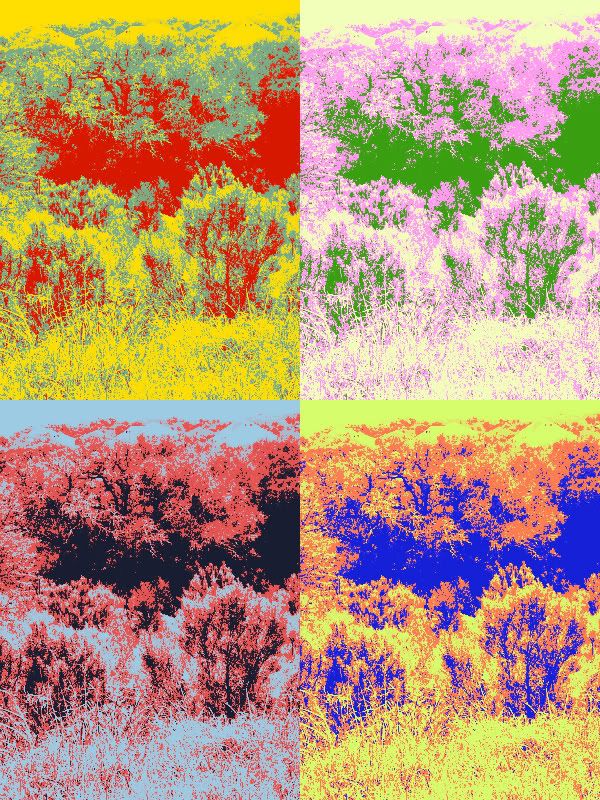 III.5.3.




Here we are again.

Counting the weeks now until the right side of history is ours again.

Might as well read some poetry while we're waiting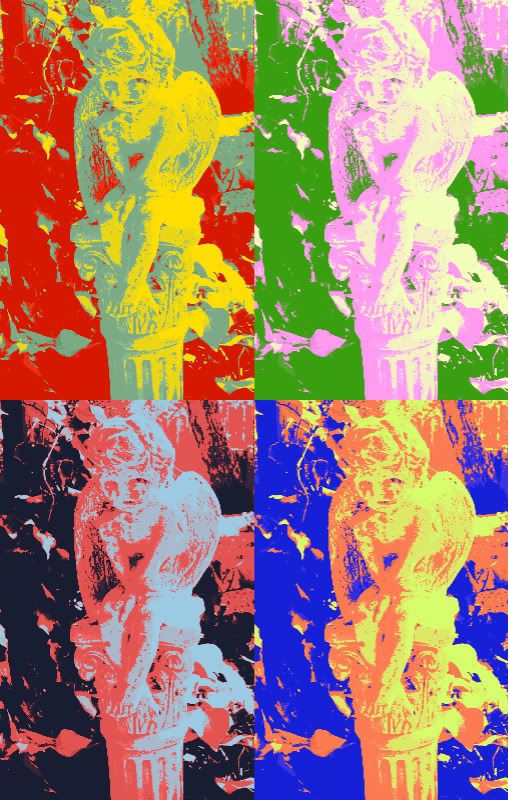 My first poem this week is from Pallbearers Envying the One Who Rides, a collection of poems by Stephen Dobyns.

Dobyns born on February 19, 1941 in Orange, New Jersey. He was raised in New Jersey, as well as in Michigan, Virginia, and Pennsylvania and graduated from Wayne State University. He also received an MFA from the University of Iowa in 1967. He worked as a reporter for the Detroit News.

Dobyns taught at various academic institutions, including Sarah Lawrence College, the Warren Wilson College MFA Program for Writers, the University of Iowa, Syracuse University, and Boston University.

His many books include collections of his poetry, novels and a book of essays on writing poetry.

In this book, Dobyns looks at the world through the eyes of Heart, a blood-pumping organ, lover, poet and skeptical philosopher of the everyday life.

It is from this poem that the book gets its name.



Thus He Endured

Heart's friend Greasy gets nixed by a stroke.
His pals give him a wake; they drink all night.
The next day they cart the coffin to the church.
In life, Greasy waxed cars; now he's defunct.
The priest says how Greasy's in a better place.
Heart takes exception. What could beat this?
Some mourners weep; others scratch their butts.
In life, Greasy was a practical joker. Even salt
in the sugar bowl wasn't too childish for him.
When the service is over, Heart and five friends
have the coffin on top of their shoulders.
Outside it's raining. They wait for the hearse.
Maybe it's late, maybe it showed up and left.
The priest locks the church. The last cars depart.
Let's carry the coffin, it's just a few blocks.
As they set off, Heart hears a whistle. Show some
respect, he complains to a buddy in back.
In life, Greasy often asked, What's the point
and What comes next? Heart thought his jokes
helped keep the dark at arm's length. Rain drips
down the pallbearers' necks. Because of the fog
they can't see beyond their noses. Right or left?
If their hands weren't full, they would flip a coin.
Someone plays the harmonica, then starts to sing.
The pallbearers look at each other, it's none of them.
In life, Greasy reached reached three score and ten.
He had a wife, four sons, and five Great Danes,
but not all at once. He always drove a Chevrolet.
Did we take a wrong turn? asks Heart. The rain
turns to sleet; it's getting dark. Someone starts
playing the trombone. A tune both melancholy
and upbeat. Where could this be coming from?
In life, Greasy felt a lack. He worked to hard,
the holidays were short. His wife kept asking
why didn't he do better? Then his sons left home.
Greasy suck rubber dog messes on the hoods
of his friends' cars. This is what life's all about,
he'd think. Thus he endured. It begins to snow.
Heart shoulders his load. The sun goes down.
Will Greasy get planted today? It looks unlikely.
Heart watches the road. He can't see that the coffin lid
is tilted up and Greasy perches on top, just a shadow
of his former self. With both hands he flings wads
of confetti. He's a skeleton already. Heart would
scratch his head but he'd hate to let his corner drop,
his pals ditto: pall bearers envying the one who rides.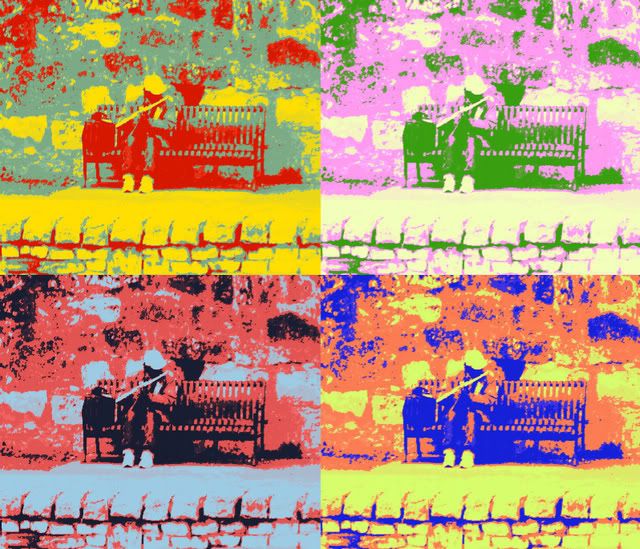 I played the tuba in my high school band. While, as a tuba player, I was never better than just barely adequate, the band was very good. The best thing about being a tuba player in that situation was, first, I never had much to do in any performance and, second, where tuba players sit way back in the back of the band is a great place to hear the music. So, while never contributing much to it, I heard a lot of very good music.

That was all running through my mind last week when it occurred to me that I hardly ever have time to sit down and really enjoy the good music that's all around us. From there to this poem was just a minor jump.



i wish i had more time for music

i wish
i had more time
for music -

time
to dress up
for the Symphony;
time
for an evening out
in a little jazz club
where people sit in close
and listen;
time to find the dark bars
where the new music
is being made;
time to sit in an easy chair
for an afternoon
and listen to favorites,
Cash, Haggard, the lovely,
lost Susannah McCorkle,
the wit of John Prine,
all the old '50s rockers,
the doowoppers, the soulmen,
all those,
to just sit and listen to them,
to hear them,
not as some soon-forgotten
accompaniment
to whatever it is that occupies
me at the time,
not as sound-haze,
but as the purpose,
the sole purpose of the sitting...

i wish i had more time
for music...

i wish i had more
time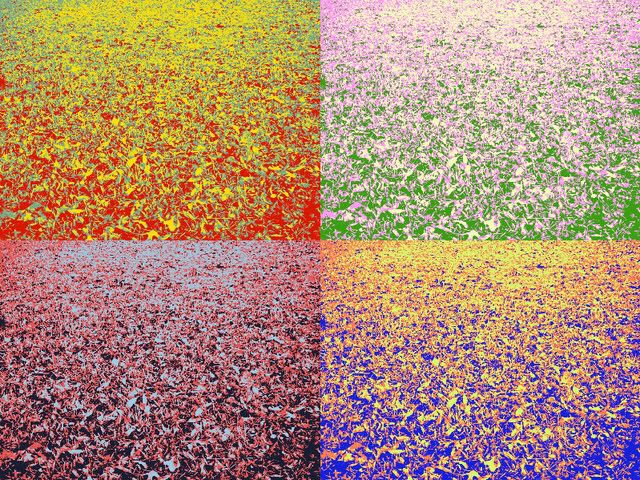 The Rag and Bone Shop of the Heart is a poetry anthology edited by poets Robert Bly, James Hillman, and Michael Meade. It's another of the books I picked up last week.

David Ignatow is one of the poets in the book. He was born in Brooklyn in 1914 and spent most of his life in the New York City area. He died in 1997 at his home in East Hampton, New York.

Ignatow began his professional career as a businessman. After committing wholly to poetry, he worked as an editor of American Poetry Review, Analytic, Beloit Poetry Journal, and Chelsea Magazine, and as poetry editor of The Nation.

Winner of many poetry prizes, he also taught at the New School for Social Research, the University of Kentucky, the University of Kansas, Vassar College, York College of the City University of New York, New York University, and Columbia University.

Here are two of his hyper-realistic poems.



Sunday at the State Hospital

I am sitting across the table
eating my visit sandwich.
The one I brought him stays suspended
near his mouth; his eyes focus
on the table and seem to think,
his shoulders hunched forward.
I chew methodically,
pretending to take him
as a matter of course.
The sandwich tastes mad
and I keep chewing.
My past is sitting in front of me
filled with itself
nd trying with almost no success
to bring the present to its mouth.


No Theory

No theory will stand up to a chicken's guts
being cleaned out, a hand rammed up
to pull out the wiggling entrails,
the green bile and the bloody liver;
no theory that does not grow sick
at the odor escaping.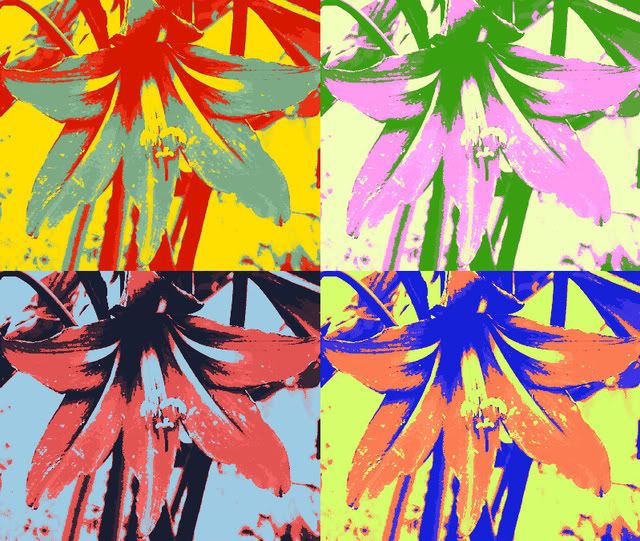 Robert McManes is back with us this week with a new poem.

Mac is one of the many fine poets I share poems with on the web. He's been with us several times and I'm glad to have him back again.



a block with shaved corners

i drank shots with a priest
discussed politics with a senator
counted stars with an astronomer
sang karaoke with the eagles
wore bell-bottom blue jeans
and later a three piece suit

i sipped tea in england
sniffed brandy in france
smelled the tulips in holland
danced in a german disco
tasted the air in the swiss alps
felt the ground tremor in croatia
and touched holy water in macedonia

every block has a corner
and lord, I've rounded a few
even looked cancer in the eye
and have since survived
but how I ended up in rural Kansas
is still a mystery to me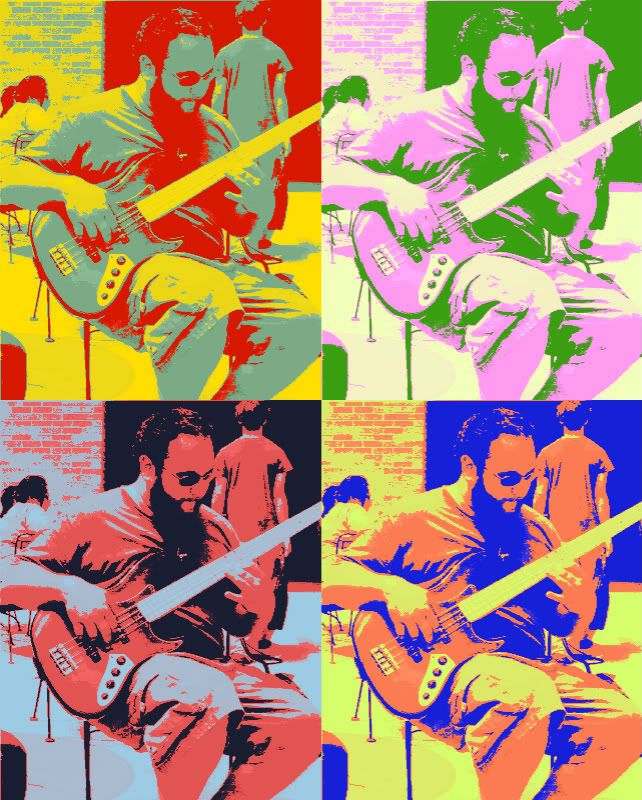 My next poet is David Rivard with a poem from his book Wise Poison, winner of the 1996 James Laughlin Award of the Academy of American Poets.

Rivard was born in Massachusetts, in 1953. His other books include Bewitched Playground and Torque, which won the Agnes Lynch Starrett Poetry Prize and was published by the Pitt Poetry Series. His poems and essays have appeared in numerous literary magazines.

He has received many literary awards and is now Poetry Editor at the Harvard Review. He teaches at Tufts University and the Vermont College M.F.A. in Writing Program.



Change My Evil Ways

Some days it is my one wish to live
alone, nameless, unfathomable,
a drifter or unemployed alien.
But that day the movie was over.
I found myself walking
in Cambridge, & on the Common
here were some conga players, as well as the guys
with xylophones, with fingerpianos & tambourines.
Have you ever seen minnows flopping
from shallow to shallow, doing somersaults?
The drummers' hands were pale fish,
like guppies thrashing light in a clear plastic bag,
as blurred as children careening around
lawn sprinklers in the careening mercuric blue dusk of August.
Dulse wavering! Hair shook out while somebody dances.
Some days it isn't a life alone I need
but one that supplies the luxury
of forgiveness. It was a day like that,
luckily. Past the tobacconist,
a kid sang his song about changing
my evil ways, & strummed
a three-chord blues, plugged into a boom box
And I put my ear close to his snout,
and - a little
cautious at first - I began to listen.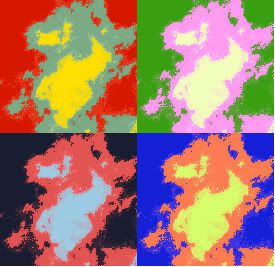 I wrote this last week, near the end of a very hot day.



hot

she's
about 5'10" -
"built" as they say
and you can tell
from the way she walks
she knows every man
within 50 yards
is watching every little
twitch
of her hips
and you know
she's right,
and you know
she's used to it,
has fun with it...
grace...
sex...
h...
o...
t...
...and speaking of that
it was 101 degrees
here today,
that is 101
as measured by the good
Doctor Fahrenheit,
not that wuss,
Celsius,
who squushed
everything together
to a base 100
'cause he thought it was neater
or something,

101 degrees,
75 percent humidity,
it'll be this way until
mid-October

101 degrees,
101 reasons why
i ought to be
somewhere
else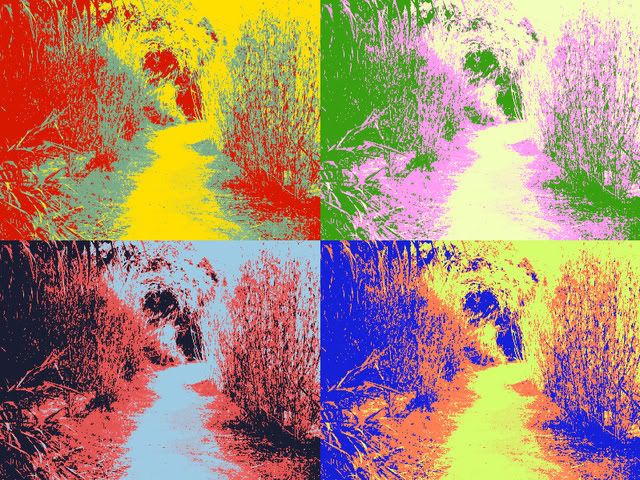 Alice Walker won her Pulitzer Prize for her novel The Color Purple, but she is also a fine poet.

This next poem is from Once, her first poetry collection. In this book she writes of her experiences as a black American in Africa.



Love

i

A dark stranger
My heart searches
Him out
"Papa!"


ii

An old man in white
Calls me "mama"
It does not take much
To know
He wants me for
His wife -
He has no teeth
but is kind.


iii

The American from
Minnesota
Speaks Harvardly
of Revolution - Men of the Mau Mau
Smile
Their fists holding
Bits of
Kenya earth.


iv

A tall Ethiopian
Grins at me
The grass burns
My bare feet


v

Drums outside
My window
Morning whirls
In
I have danced all
Night.


vi

The bearded Briton
Wears a shirt of
Kenya flags
I am at home
He says.


vii

Down the hill
A rove of trees
And on this spot
The magic tree


viii

The Kenya air!
Miles of hills
Mountains
And holding both
My hands
A Mau Mau leader.


ix

And in the hut
The only picture -
Of Jesus


x

Explain to the
Women
In the village
That you are
Twenty
And belong -
To no one.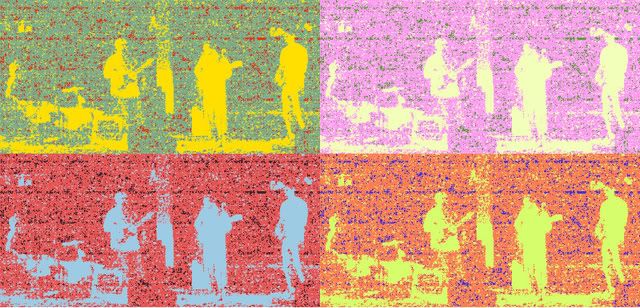 James Hutchings is a 58-year-old truck driver and poet, among other things. He says he started writing poetry when he was in school, where he played in garage bands and wrote songs. "A sort of natural progression to poetry," he says.

This poem outlines that progression for us.



Three Chord Progression

when I was fifteen
I learned to play guitar

I joined a band
two brothers a girl on keyboards
a drummer and me

they replaced the girl
with a concert pianist
but the sound wasn't right
they got a country guitarist
that's when I quit

started my own band
a friend played bass O.J.T.
another on drums
my best friend backup singer
an older guy on lead guitar
The Thirteenth Degree was born

walked around hair slicked back
black sports coats
black corduroy pants t-shirts
and black velvet Beatle boots
floated on a reefer cloud

we played school dances
churches the Moose Club
and a little place
called The Etc. Club
a hippie coffee house
across from the fairgrounds
and the battle of the bands

made some money
had a little fun
played Beatle songs
and the stuff I wrote

it was good for a couple years
and then came the blues
I grew bored with them
I joined a group that
tampered with Willie Dixon
Sam Cook and Wilson Picket
did music with soul

played two gigs got drafted
so the story goes
I have two guitars in the closet
and haven't looked at them in six months.....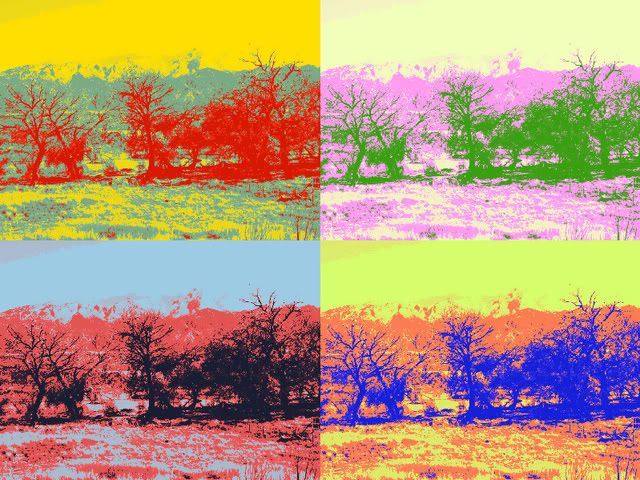 Wistawa Szymborska was born in 1923 in Poland, where she lives today. She has worked as a poet, poetry editor, columnist and translator. She was awarded the Nobel Prize for Literature in 1996.

This poem is from a book of her work Poems: New and Collected 1957-1997 published by Harcourt Inc. in 1998.

The poem was translated by Stanislaqw Baranczak and Clare Cavanagh.



Notes From A Nonexistent
Himalayan Expedition

So these are the Himalayas.
Mountains racing to the moon.
The moment of their start recorded
on the startling, ripped canvas of the sky.
Holes punched in a desert of clouds.
Thrust into nothing.
Echo - a white mute.
Quiet.

Yet, down there we've got Wednesday,
bread and alphabets.
Two times two is four.
Roses are red there,
and violets are blue.

Yeti, crime is not all
we're up to down there.
Yeti, not every sentence there
means death.

We've inherited hope -
the gift of forgetting.
You'll see how we give
birth among the ruins.

Yeti, we've got Shakespeare there.
Yeti, we play solitaire
and violin. At night fall,
we turn lights on, Yeti.

Up here it's neither moon nor earth,
Tears freeze.
Oh Yeti, semi-moonman,
turn back, think again!

I called this to the Yeti
inside four walls of avalanche,
stomping my feet for warmth
on the everlasting
snow.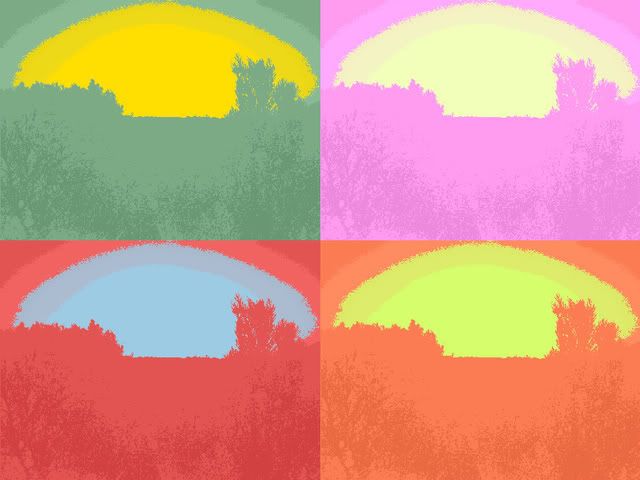 Well, it's true, work is not all toil and trouble. I wrote this last week.



secrets revealed

for some days now
i have been reading
essays by 8th graders
from a state that shall
remain unnamed

on the subject
of "Freedom,
And Why It Is Important
To Americans"
many grand and noble
sentiments
have been writ,
sometimes
with great and refreshing
eloquence,
as well as, sadly,
evidence that for some
eloquence
will always be a mighty
reach

there is excitement
like a burst of fresh air
sweeping the crowded room
when,
from the pen of a 12-year-old
beautiful
powerful prose
erupts

and, for the readers,
excitement
as well when hidden knowledge
is revealed,
as when a student tells us
that
among the reasons
America's founders fought
the British
was the promise in the
Declaration of Independence
of "Life,
Liberty, and
the Prostitute of Happiness"
or
when a student reminds us
to support our soldiers fighting
for our freedom in
"Elfganistan,"
letting slip the mystery
that has puzzled scholars
for ten thousand years -
i.e. the hitherto secret location
of the homeland
of the Elves...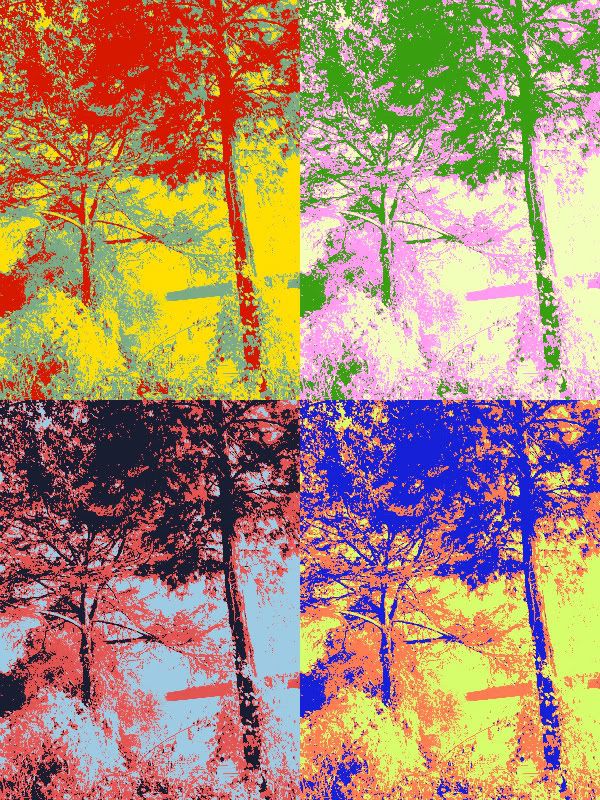 Here's another poem from the anthology The Rag and Bone Shop of the Heart.

This one is by Pablo Neruda in a translation by Robert Bly.



The United Fruit Co.

When the trumpet sounded, it was
all prepared on the earth,
and Jehovah parceled out the earth
to Coca-Cola, Ind., Anaconda,
Ford Motors, and other entities:
The Fruit Company, Inc.
reserved for itself the most succulent,
the central coast of my own land,
the delicate waist of America.
It rechristened its territories
as the "Banana Republics"
and over the restless heroes
who brought about the greatness,
the liberty and the flags,
it established a comic opera:
abolished the independencies,
presented crowns of Caesar,
unsheathed envy, attracted
the dictatorship of the flies,
Turjillo flies, Tacho flies,
Carias flies, Martinez flies,
Ubico flies, damp flies
of modest blood and marmalade,
drunken flies who zoom
over the ordinary graves,
circus flies, wise flies
well trained in tyranny.
Among the bloodthirsty flies
the Fruit Company lands its ships,
taking off the coffee and the fruit;
the treasure of our submerged
territories flows as though
on plates into the ships,
Meanwile Indians are falling
into the sugared chasms
of the harbors, wrapped
for burial in the mist of the dawn:
a body rolls, a thing
that has no name, a fallen cipher,
a cluster of dead fruit
thrown down on the dump.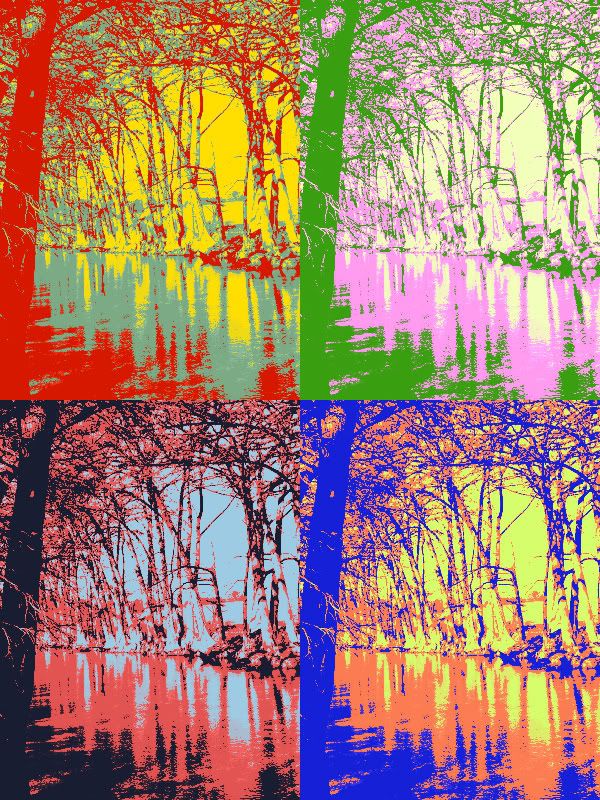 And now a treat. Alice Folkart, friend and frequent contributor to "Here and Now," has turned back to work on her first love, the short story.

So, here's a short story by our friend Alice.



The Same River

"You could not step twice into the same river, for other waters are ever flowing on to you." Heraclitus

I been a bad girl sometimes, but my momma, she worsen me. She run off to Chicago with that fancy man to become a poor, that's what my gramma say. She say I'm gonna go the same way if I'm not careful. I gotta be twice as good as other girls 'cause I gotta stickma. I don't know what a poor is, but I know she gotta stand on the street corner and make eyes at men to get money. Don't sound so bad to me, but gramma always talking 'bout an honest day's work and the laborer being worth his fire or something like that which I take to mean we all gotta take in laundry and clean white people's houses if we want Jesus to love us and don't want to burn in Hell and Damnation, and no pretty clothes neither, and no lipstick, and no fun, all of which momma really liked 'cause she was so pretty.

So, I gotta live with my gramma.

I know she love me even when she whupp'n me. She fixed for me to get baptized in the river next Sunday, for my own good. Wash my sins away, They'll just float away, like dry leaves on the river.

Momma used to take me down to the river, into the reeds, away from the road, and we'd get naked and splash play and she'd float me and I'd scrub her back with wet leaves. Then we'd lie in the sun on our clothes and dry. Momma said this was the river of life like in a poem, the waters of life we was bathing in, just like the Pharaoh's daughter and the little baby Moses.

So, on Sunday, I'm gonna shut my eyes real tight and hold my breath when Rev. Therman tips me back and dunks me. I'm gonna remember that my momma has been in the same river with me, the river of life, and that wherever she is, she'll know that I'm saved 'cause she'll probly look out her window and see my little brown sins floating by and she'll be comforted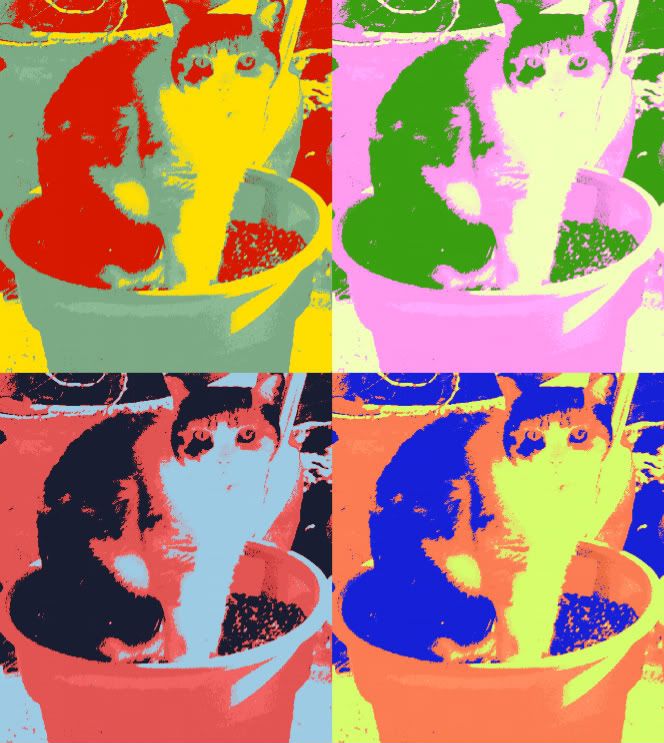 William Carlos Williams was born in 1883 and died in 1963.

He was a pediatrician and general practitioner of medicine who, according to his biographer, "worked harder at being a writer than he did at being a physician." All with good effect. He was hero and mentor to the modernists and the beats and all the poetry outlaws that followed his insistence that American writers ought to write of American things in the idioms and cadences of the American language and was, in his own writing, the closest thing to a perfect poet American literature has produced.

Here is one of the brief poems he is most famous for.



Poem

As the cat
climbed over
the top of

the jamcloset
first the right
forefoot

carefully
then the hind
stepped down

into the pit of
the empty
flowerpot









I used the William Carlos Williams poem above because I think it's a masterpiece in stark modernity. But, as well, I used it to set up this next poem, a Williams tribute piece of my own.



the good pediatrician

WCW,
that good pediatrician,
drops his little
bursts
of reality
into this fog-infected world
and clarity
has its short moment
in the sun

and in that brief light
we, his children,
play










Born in 1919, William Meredith died in 2007 after 45 years at the center of the poetry world. His first collection of poetry, Love Letter from an Impossible Land, written while he was serving in the U.S. Navy during World War II, won the Yale Series of Younger Poets competition in 1943. Many volumes of poetry followed. This poem is from his collection Effort At Speech published by Northwestern University Press in 1997.



Walter Jenks' Bath

For Rollin Williams

These are my legs. I don't have to tell them, legs,
Move up and down or which leg. They are black.
They are made of atoms like everything else,
Miss Berman says. That's the green ceiling
Which on top is the Robinson's brown floor.
This is Beloit, this is my family's bathroom on the world.
The ceiling is atoms, too, little parts running
Too fast to see. But through them running fast,
Through Audrey Robinson's floor and tub
And the roof and air, if I lived on an atom
Instead of on the world, I would see space.
Through all the little parts, I would see into space.

Outside the air it is all black.
The far-apart stars run and shine, no on has to tell them ,
Stars, run and shine, or the same who tells my atoms
Run and knock so Wealter Jenks, me, will stay hard and real.
And when I stop the atoms go on knocking,
Even if I died the parts would go on spinning,
Alone like the far stars, not knowing it,
Now knowing they are far apart, or running,
Or minding the black distances between.
This is me knowing, this is what I know.









I said earlier that friend Alice Folkart had returned to her first love, short stories. I didn't say Alice had quit writing poetry. Here's one of her latest poems, a little short story in poetic form.



I Don't Think We're Going to Chinatown

Mama's boy friend
said he'd take us to Chinatown.
But, he fell asleep.
So did mama.
I played jacks
on the front steps.

When it got dark,
I turned the porch light on.
Mama and her boyfriend
were still asleep in our room,
so I told the cat to sit still
and dressed her up like a princess.
She ran away with Mama's handkerchief.

The only Chinese Food I know
is fortune cookies - folded fortunes,
Mama reads them for me.
I was hoping to get a good fortune for us,
but Mama's boyfriend is still asleep.
I don't think we're going to Chinatown.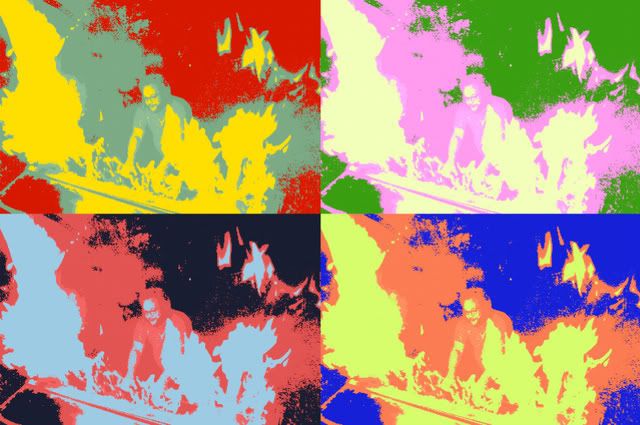 Zbigniew Herbert was born in 1924 and died in 1998.

He was a spiritual leader of the anticommunist movement in Poland. His work has been translated into almost every European language. This poem is from the collectionElegy For The Departed. The poems in the book were translated by John and Bogdana Carpenter.



The Adventures of Mr. Cogito With Music

1
long ago
actually since the dawn of his life
Mr. Cogito surrendered
to the tantalizing spell of music

he was carried through the forest of infancy
by his mother's melodious voice

Ukrainian nurses
hummed him to sleep
a lullaby spread wide as the Dnieper

he grew
as if urged on by sounds
in chords
dissonances
vertiginous crescendos

he was given a basic
musical education
not completed to be sure
a First Piano Book
(part one)

he remembers hunger as a student
more intense than then hunger for food
when he waited before a concert
for the gift of a free ticket

it is difficult to say when
he began to be tormented
by doubts
scruples
the reproach of conscience

he listened to music rarely
not voraciously as before
with a growing feeling of shame

the spring of joy had dried up

it was not the fault
of the masters
of the motet
the sonata
the fugue

the revolutions of things
fields of gravitation
had changed
and together with them
the inner axis
of Mr. Cogito

he could not
enter the river
of earlier rapture

2
Mr. Cogito
began to collect
arguments against music

as if he intended to write
a treatise on disappointed love

to drown harmony
with angry rhetoric

to cast his own burden
onto the frail shoulders of the violin

the hood of anathema
over a clear face

but let us think about it impartially
music
is not without fault

it's inglorious beginning -
sounds in intervals
drove workers on
wrung out sweat

the Etruscans flogged slaves
to the accompaniment of pipes and flutes

and therefore
morally indifferent
like the sides of a triangle
the spiral of Archimedes
the anatomy of a bee

it abandons the three dimensions
flirts with infinity
places ephemeral ornament
over the abyss of time

its obvious and hidden power
caused anxiety among philosophers

the godlike Plato warned
changes in musical style
provoke social upheavals
the abolition of laws

gentle Leibniz consoled
that nevertheless it provides order
and is a hidden
arithmetic
training
of the soul

but what is it
what is it really

- a metronome of the universe
- exaltation of air
- celestial medicine
- a steam whistle of emotion

3
Mr. Cogito
suspends without answer
reflections on the essence of music

but the tyrannical power of this are
does not leave him in peace

the momentum with which it forces
its way ito our interior

it makes us sad without reason
it gives us joy with no cause

it fills harelike hearts
of recruits with the blood of heroes

it absolves too easily
it purifies free of charge

- and who gave it the right
to wrench us by the hair
to wring tears from the eyes
to provoke us to attack

Mr. Cogito
who is condemned to stony speech
grating syllables
secretly adores
volatile light-mindedness

the carnival of an island and groves
beyond good and evil

the true cause of the separation
is incompatibility of character

different symmetry of the body
different orbits of conscience

Mr. Cogito
always defended himself
against the smoke of time

he valued concrete objects
standing quietly in space

he worshipped things that are permanent
almost immortal

dreams of the speech of cherubs
he left in the garden of dreams

he chose
what depends
on earthly measure and judgment

so when the hour comes
he can consent without a murmur

to the trial of truth and falsehood
to the trial of fire and water









Here's one of my stream of consciousness things. I wrote it last night.



streaming

thinking
about days past
and days to come,
knowing
there are many more
of the first
than there will be
of the second,
remembering,
that when my
generation was young,
the age i'll be
on my next birthday
was seen as no more
that two or three doors
down from dead,
i think a lot
about that sort of thing,
the whole age thing,
not out of
morbid
obsession, but just
plain curiosity, how
we are at one time
young and most
of the world around us
old until years pass
and we seem to be
old while the world
grows younger and
younger
and if we are lucky
there is that little spark
of inner essence
that doesn't age
as our body sags
and droops
and withers,
that keeps us
forever
in our mind young
as the world
around,
until the fever
or the stroke or the fall
that lays out the stark reality
of our condition
beyond even our most
frantic effort to dispute it

i wonder at how wrong
we always are about ourselves,
old and young, and how our
ignorance protects us,
keeps us every ready
to fill the sky with kites
in the first favorable wind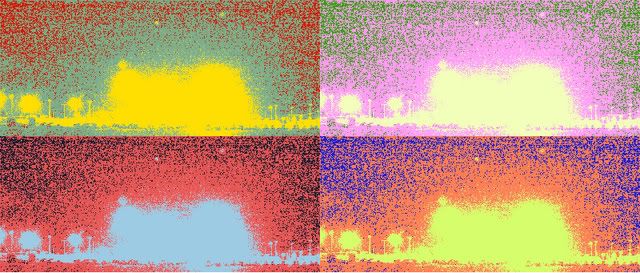 The next poem is by Charles Bukowski from what matters most is how well you walk through the fire, one of the eight thousand three hundred forty-six (a rough estimate) collections that have come out since he died. Couldn't have happened to a better poet, not the dying, but the eight thousand and whatever part. As long as they keep coming out, I'll keep reading. Though not to everyone's taste, he's one of my favorites.



38,000-to-one

it was during a reading at the University of Utah.
the poets ran out of drinks
and while one was reading
2 or 3 of the others
got into a car
to drive to a liquor store
but we were blocked on the road
by the cars coming to the football stadium.
we were the only car that wanted to go the other way,
they had us: 38,000-to-one.
we sat in our lane and honked.
400 cars honked back.
the cop came over.
"look, officer," I said, "we're poets and we need a drink."
"turn around and go to the stadium," said
the officer.
"look, we need a drink. we don't want to see the
football game. we don't care who wind. we're poets, we're
reading at the Underwater Poetry Festival
at the University of Utah!"
"traffic can only move one way," said the cop,
"turn your car around and go to the stadium."
"look, I'm reading in 15 minutes. I'm Henry Chinaski!
you've heard of me haven't you?"
"turn your car around and go to the stadium!" said the cop.
"shit," said Betsy who was at the wheel,
and she ran the car up over the curb
and we drove across the campus lawn
leaving tire marks an inch deep.
I was a bit tipsy and I don't know how long we drove
or how we got there
but suddenly we were all standing in a liquor store
and we bought wine, vodka, beer, scotch, got it and left.
we drove back,
got back there, read the ass right off that audience,
picked up our checks and left to applause.
UCLA won the football game
something to something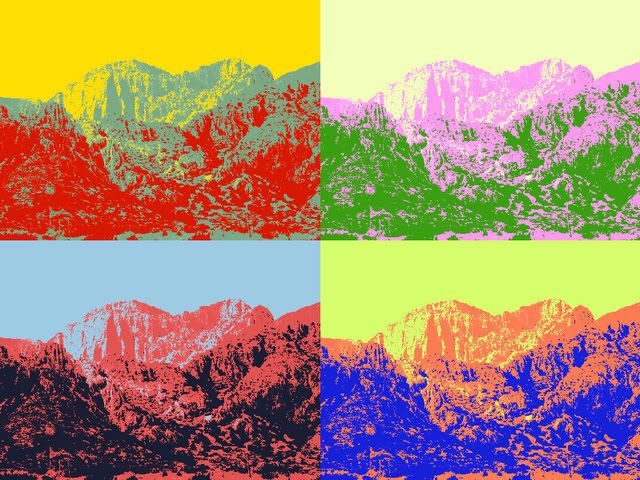 Cliff Keller says that, with two bands going now that play all original music, he's been concentrating on song lyrics, rather than standard poetry. But he did send me a couple of poems written within the past year, including the one below.

I'm still hoping to have music on the blog at some point. Maybe if I get that done, we'll get to hear some of Cliff's music.



Mountain Passage

Head down, ascending,
avian shadows flicker on the trail,

morning sun refracts

through new blades of grass,
the cochlear hum underscores the birdsong.


I stop at the ridge top
below, progress looks up and salutes.

The opposing valley face hangs
like a tapestry on a wall,
verdant pointillism of spring aspen,

heavy pine, and forest shadow.
I reach out to brush the frayed top
of the ridgeline and notice

Birds and insects surround me now,

stillness is the attraction,
but stillness is not what brought me here.
I drop

Into a glen,

stream's white noise courses

through a tuft of shivering leaves.

I march through the still parade
and watch to the right

the shuffling alignment of

tarnished white aspens,
the myriad of silver eyes that stare
where waving limbs once gestured.

I do this so often:

turn to track the cadence

of my own passing


as in this poem.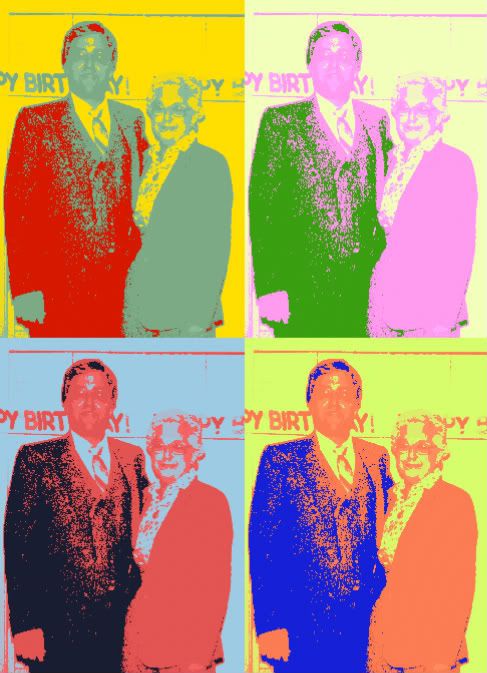 One more poem, and then I'll fold the tent for the week.

In the last issue, I mentioned that I had written successful poems about my father, but nothing very good at all about my mother.

Well, on Mothers' Day I took another shot at it and came up with this next poem, the best I've done so far on the subject and pretty OK in its own right.



what i remember now

as the end approached
she was often
confused,
obsessive over things
and times
no one else could remember,
and suspicious,
sure people
were stealing from her

i was impatient

i think of that now,
add it
to my ever-growing list
of sorrows,
things i would change
if the past
once set
could be reshaped
to correct
errors
of inattention
and selfish
negligence

but when i think of her
i don't think
of those last months,
but of all the months
and years before
and from all that
passing time,
it is another picture
that comes to
mind -
it is her smile,
standing
at the backdoor
arms outstretched
to welcome me
when i visit

that's what i remember
on this day









That's it.

Come back next week.

Until you do, remember all the work presented in this blog remains the property of its creators. The blog itself was produced by and is the property of me...allen itz.