Dry
Friday, May 09, 2008

III.5.2.





Get out your little plastic wading pools, friends. It's the only way to get wet around here. Just remember as you scroll through our latest issue of "Here and Now," electronics and water do not mix. So try to keep you laptop dry.No splashing.








My first poem this week is from a new book of poems/lyrics by Ani DiFranco. (Yes, I do, sometimes, buy a new book from an actual new book dealer, Borders in this case.) The book is titled, simply, Verses

Since DiFranco is new to me and I know nothing about her, I'll just present here her official biography from the Righteous Babe Records website.

Our story begins in Buffalo, New York, a rust belt city perched precariously on the edge of the Great Lakes, known best for its terrible snow storms and lost superbowls. It is here that our heroine, Ani (pronounced AHH-nee) DiFranco was reared on a mid-eighties diet of oat bran and radio mayonnaise, and launched into the world somewhere in the interim between Woody Guthrie's "Pastures Of Plenty" and MTV's unplugged.

O.K. Just the facts. Ani is a punk folksinger who writes songs that can appeal to old folkies and simultaneously climb the college radio charts. She tours on the acoustic, college, and rock club circuits, shattering stereotypes and winning over unsuspecting fans everywhere. But of course, like all overnight success stories that were ten years in the making, the beginnings were much more humble.

Ani started playing Beatles' songs in local bars at age nine but didn't start writing her own material until age fifteen when she moved out of her mother's apartment. Living on her own, she played every Saturday night at the Essex Street Pub, and at sixteen she graduated from the Visual and Performing Arts High School. By the time she was eighteen she had played every bar in Buffalo a gazillion times and moved to New York City for a change of scenery. Now, five years and six albums later, she is still a steadfast independent.

To finance her first album, Ani looted her bank account and borrowed the rest from friends. She rejected offers from indie and major labels alike, and instead started her own record company, Righteous Babe Records, in an industry dominated by multinational corporations. Ani has since sold over one hundred thousand tapes and CD's on her own. She not only writes and publishes her own songs, but also produces her own recordings, creates the artwork, and releases them. She employs like-minded people in management and staff positions, supports local printers and manufacturers in her hometown, and utilizes a network of independent distributors in the U.S., Canada, and Europe. She tours extensively and damn near constantly on both sides of the Atlantic, repeatedly setting on-sight album sales records at music festivals and concert venues.

With a voice that can rock the boat one minute and the cradle the next, Ani DiFranco has a sound like no other. In performance she never ceases to stun and stagger her audience with her famous hundred-fifty watt smile and easy laughter juxtaposed against the brutal poetics of her lyrics and the reckless manhandling of her guitar. She has played to packed houses and rave reviews from Boston's Somerville Theater to San Francisco's Great American Music Hall, and from Toronto's Phoenix to a twelve-hundred-seat sell-out at Vancouver's Vogue Theatre. As a writer in Tampa exclaimed, "If folk music has a future it's Ani DiFranco."

You can listen to DiFranco here:



http://www.righteousbabe.com/ani/



You will have to copy and paste the url to you browser, but it's worth the effort.



To the Teeth

the sun is setting on the century
and we are armed to the teeth
we're all working together now
to make our lives mercifully brief
and schoolkids keep trying to teach us
what guns are all about
confuse liberty with weaponry
and watch your kids act it out

and every year now like christmas
some boy gets the milkfed suburban blues
reaches for the available arsenal
and saunters off to make the news
and the women in the middle
are learning what poor women have always known
that the edge is closer than you think
when your men bring the guns home

look at where the profits are
that's how you'll find the source
of the big lie that you and i
both know so well
in the time it takes this cultural
death wish to run its course
they're gonna make a pretty penny
and then they're all going to hell

he said the chickens all come home to roost
yeah, malcolm forecasted this flood
are we really gonna to sleep through another century
while the rich profit off our blood?
true, it may take some doing
to see this undoing through
but in my humble opinion
here's what i suggest we do.

open fire on hollywood
open ire on MTV
open fire on CNN
Fox News and ABC
open fire on NRA
all all the lies they told us
along the way
open fire on each weapons manufacturer
while he's giving head
to some republican senator

and if i hear on more time
about a fool's right
to his tools of rage
i'm gonna take all my friends
and i'm gonna move to canada
and we're gonna die of old age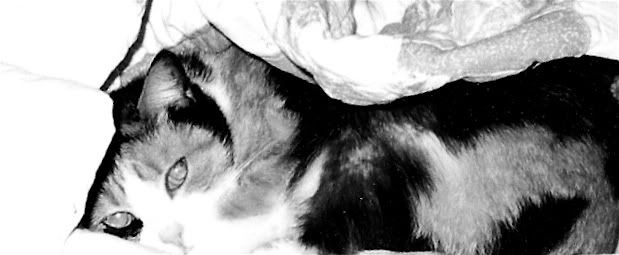 I wrote this during a particularly dull moment at work last week when I was supposed to be enriching my employer. Ha!



it's two thirty

it's two thirty
in the afternoon
and the tedium
rises
like flood water
on a dark and rainy
december night...
time
when the fantasies
begin to build
in minds
dulled
by routine
and suspicion
that one could

...poof...

disappear
in a very small
wisp
of smoke
and no one would
notice...
and i begin to think
of a meteor strike
and all of us
rushing
to the parking lot
as orange streaks
of molten meteor
slice
through an blazing sky,
parting black clouds
with a sizzle
of fried ozone,
and all of us rushing home
in our cars
rush home
rush home
the civil defense
officials
tell us,
take a nap
in an easy chair
the scientists say
with a cat in your lap
purring
as you both
sleep...
sleep...
and all will
be well









Sometime last year I bought an anthology contemporary poets selected by Billy Collins. The book is 180 More, Extraordinary Poems For Every Day, published by Random House in 2005.

After a quick flip through the book, I picked out several poems I wanted to use first, but then lost track of the book. Well, I found it again, so I'll be finally using those poems this week.

The first poem is by Cate Marvin.

Marvin received her B.A. from Marlboro College in Vermont, and holds two M.F.A. degrees: one in poetry from the University of Houston, and the other in fiction from Iowa Writer's Workshop. Her collection of poetry, World's Tallest Disaster, received the Kathryn A. Morton Prize in Poetry, the Greenwall Fund Grant from the Academy of American Poets, and the Kate Tufts Discovery Award.

Here's Cate Marvin's poem. Other poets from the book will be included throughout this issue.



On Parting

Before I go let me thank the man who mugs you,
taking your last paycheck, thank the boss who steals
your tips, thank the women who may break you.

I thank the pens that run out in midsentence,
the flame that singes your hair, the ticket you can't
use because it's torn. Let me thank the stars

that remind you the eyes that were stars are now
holes. Let me thank the lake that drowns you, the sun
that makes your face old. And thank the street your car

dies in. And thank the brother you find unconscious
with bloody arms, thank the needle that assists in
doing him in - so much a part of you. No thanks

to the skin forgetting the hands it welcomed, your
hands refusing to recall what they happened upon.
How blessed is the body you move in - how gone.









Laurel Lamperd joins us again this week from here home within sight of the Southern Ocean on the south coast of Western Australia. Laurel writes novels and short stories as well as poetry and, with a friend, published The Ink Drinkers, a poetry and short story anthology of their work.



Koombana Bay

Walking along Koombana Beach
to Port McCleod
the sun setting beyond Rocky Point
on Back Beach
I watch for the dolphins
but they are away
frolicking upon some far off wave
watching a last fish for the day.

I look to the west again.
You used to come from there
to our rendezvous.

I reach the spot where we met
and try to remember you
fifty years ago
slender
long hair tied in a ponytail
firm brown legs in shorts
but images of our granddaughter intercede
and I see her, not you
as you once were.

Memories are fleeting
tiny cameos
like rain drops on spring mornings.

Suddenly you came
sneaking from beneath the image
of our granddaughter.
I hang onto your smile
as desperately as I held onto your life
but the smile has gone
as you have
and I walk alone
beside the darkening waters
of Koombana Bay.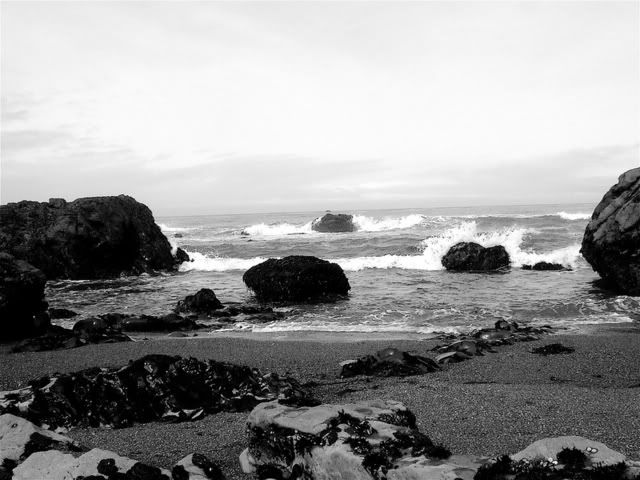 Robert Bly, author, editor and translator of numerous collections of poetry, has been a major force in American poetry for forty years.

This piece is from his book Selected Poems, published by Harper Perennial in 1986.



Two Sounds When We Sit By The Ocean

Wave rush up, pause, and drag pebbles back around stones...pebbles going out...It is a complicated sound, as of small sticks breaking, or kitchen sounds heard from another house...Then the wave comes down to the boulders, and draws out over the stones always wet...And the sound of harsh death waves racing up the roof of loose stones, leaving a tiny rattling in the throat as they go out...And the ecstatic brown sand stretched out between stones: we know there is some resonant anger that is right.

And always another sound, a heavy underground roaring in my ears from the surf farther out, as if the earth were reverberating under the feet of one dancer. It is a comforting sound, like the note of Paradise carried to the Egyptian sands, and I hear the driftwood far out singing under the waters singing, what has not yet come to the surface to float, years that are still down somewhere below the chest, the long trees that have floated all the way from the Pacific islands...and the donkey the disciples will find standing beside the white wall...









This is a poem I wrote this week while sitting at one of my favorite poem- writing perches, the front porch at Casa Chiapas.



restoration

quiet street
dusk
in early summer
orange light
reflected
on loft windows
across the street

a cat
on the hood
of a '59 Desoto
stretches
and a fat man
walks towards Tito's Tacos
pushing
his belly before him
like a wheelbarrow

a man
in shorts and
worn huaraches
eases
out of his car,
a '71 Corvette Stingray
he's parked at the curb

fully restored,
beautiful,
the car was new
when i was in my twenties -
would that i could be so
restored,
so beautiful
in this orange light
on this quiet street
for this early summer night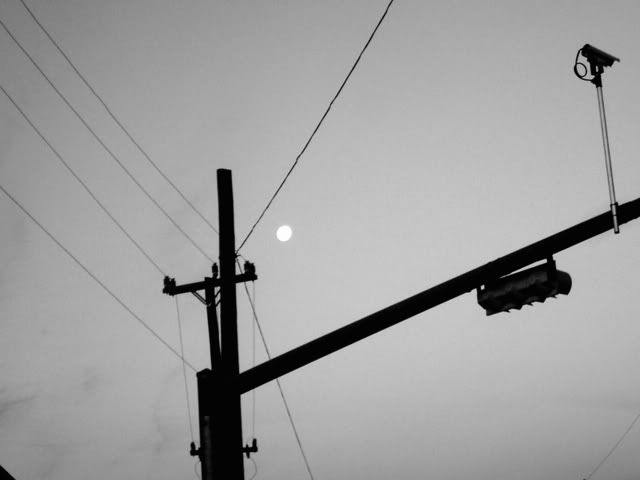 I bought another book at Borders today, new, but off the remainder shelves which let me pay a used book price ($2.99) for it. The book is Void of Course, published in 1998 by Penguin Books. The poet is Jim Carroll.

Carroll, a poet, punk musician and diarist, was born and grew up in New York City. He attended Trinity High School in Manhattan on a basketball scholarship and was an All-City star, a period described in his book The Basketball Diaries which was made into a movie staring Leonardo DiCaprio. His first book of poetry, Living at the Movies was published in 1973 when he was twenty-two. He late later published four more books, including this one. His work has appeared in publication as diverse as Rolling Stone and The Paris Review. As leader of the Jim Carroll Band, he recorded three albums for Atlantic Records and a spoken word record for Giant Records. The Best of the Jim Carroll Band was released by Rhino Records in 1993. He's published two additional books since this book was released.



Sick Bird

The positions we use when making love
Determine the next day's weather

Tomorrow it will rain
Then heat lightning by evening

Every time the telephone rings
A green sea turtle dies
And a phlegmatic guilt chants across your day

The side of your head
Where you part your hair
dictates the direction
The trees lean
Left or right
In the yard out back.

A poor Mexican teenager in the Texas panhandle
Is suffering from a venereal disease
And as he urinates in his bathroom the pain
Is too much to bear, so he smashes his closed fist into the plaster
Leaving a hole there and he discovers a shelf within the wall
Filled with stacks of fifty-dollar bills left behind by a drug dealer perhaps
Who departed in haste and so he is rich for a lifetime
Because of pain and urine

A blond woman with a silver tongue stud and gold rings
Above her left eye lights a cigarette with a candle
In the VIP lounge of a club in Minneapolis
And the candle drips wax to the red carpet, somehow causing
A long fisherman on an upstate lake
To slip on some odd substance, falling overboard and drowned
Eventually eaten by his own propeller
While a child from a lake tribe
kneeling in his canoe
Watches in distance and mist
Unable to do a thing for him
He mutters, "That poor man,"
And paddles through the reeds
Skimming the surface with a plank,
continuing to harvest wild rice from the surface of Glacier Lake

A popular character actress removes her Emerald brooch,
After a banquet to raise money
For the twin benefit of Los Angeles runaways
And the Dalai Lama's return to Tibet.

By her simple actions, undoing the clasp of the brooch,
The Dalai Lama stubs his left foot on a cabinet in his room
At the San Francisco Zen Center's guest house, 800 miles up the coastline
Causing alarm among the Roshi and initiates, and a marlin-blue swelling
On the big toe of the gentle Lama, who meditates the pain to Maya
While in a cluttered shop in the thin streets of Milan, Italy,
Its floor filled with rosewood shavings
The air cramped with Oak dust,
The man who built the cabinet
On which the Dalai Lama's foot was stubbed
Slumps over his workbench with a cerebral hemorrhage.
He is dead.
It has been growing a long while in his mind.
It was simply a matter of time.

And a young Norwegian film student thoughtlessly
Decides to title his short film
I Was Simply a Matter of Time.
It has nothing to do
With time, however, nor the dead
Italian cabinet maker.

A mosquito sucks the blood of a post-Soviet Baltic girl
And she falls in love with a balding Ammenian
Who assures her that only girls with strong sexual drives are chosen by
these insects
The mosquito dies and provides a small meal to a starving bird.

The bird's song awakes me at 5 a.m.
I shiver with a sudden sense of dread because the mosquito
Which it ate was poisoned by the blood of the girl which it bit
Because she was imbibed with lies and designer drugs and so the bird
sings off-key
As it jars me from sleep, and the room is folding over
Darker as I rise and I know a change is coming & bad & soon writing this
poem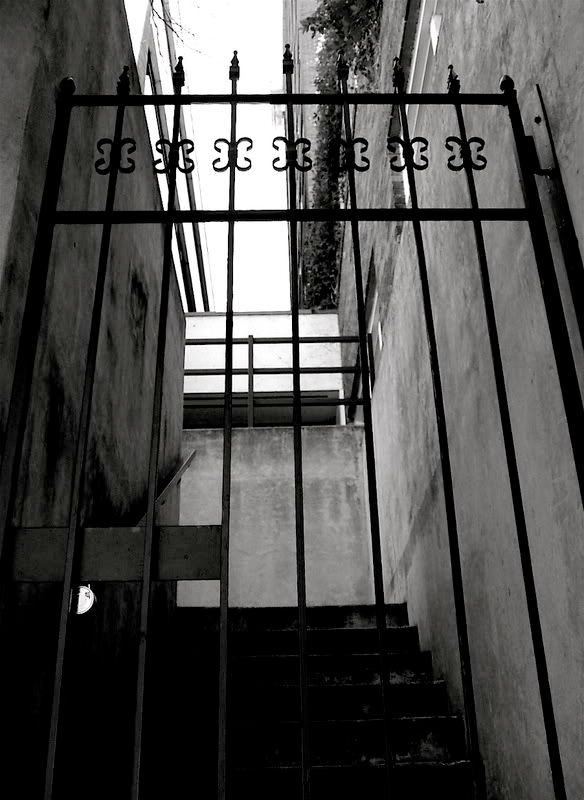 Christopher George is back with us this week with four short observational pieces that are lots of fun.

Appearing regularly in "Here and Now," Chris was born in Liverpool, England in 1948 and first emigrated to the United States with his parents in 1955. He went back to Liverpool for a refresher on his Scouse accent, living with his grandparents while attending Rose Lane and Quarry Bank Schools. Chris returned to the U.S.A. in 1968 and has lived there ever since. He now lives in Baltimore, Maryland, near Johns Hopkins University with his wife Donna and two cats. He is very active as a poet, performance reader, lyricist, and editor. He also has a blog that you can visit by clicking on the link among those listed on the right.

I was very honored that Chris read one of my poems at a reading he did in Baltimore recently, to good response, he said.



On Seeing "Syriana" Again

Recalled I had seen
it when they pulled out
Cooney's fingernails.


Gun Rites

The second
amendment's shot
through with holes


After 9/11

I stopped fantasizing
I saw planes fly
into buildings


Seen on a D.C. Street
Corner Concession Stand

All beef
Half smoke
Pretzel
Candy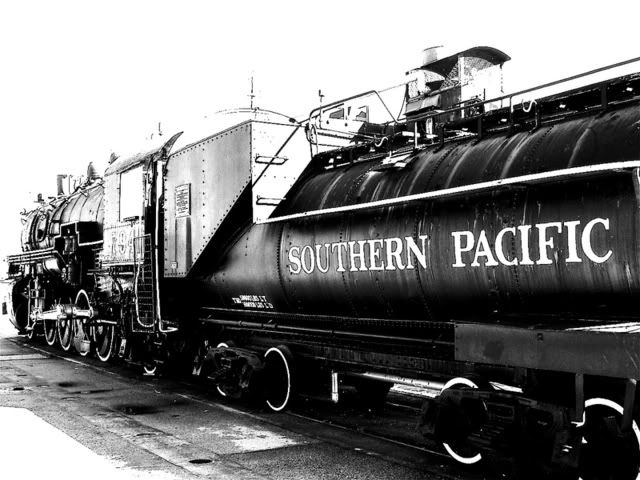 Here's another poem from 180 More Extraordinary Poems For Every Day selected by Billy Collins. This one is by Adam Zagajewski.

Zagajewski is one of Poland's most famous contemporary poets as well as a novelist and essayist. His work translated into many languages, his most recent book in English is Mysticism for Beginners. Since 1988 he has served as visiting associate professor of English in the Creative Writing Program at the University of Houston. He splits his time between homes in Paris and Houston.



Iron Train

The train stopped at a little station
and for a moment stood absolutely still.
The doors slammed, gravel crunched underfoot,
someone said goodbye forever,

a glove dropped, the sun dimmed,
the doors slammed again, even louder,
and the iron train set off slowly
and vanished in the fog like the nineteenth century.

(Translation by Clare Cavanaugh)









I wrote this last weekend, taking a break, as described, at Starbucks.



sweet memories

Tony Bennett
overhead...
blender blending
behind...
kid at the counter
asks
if the cinnamon chip scone
is baked locally
or shipped in from somewhere else,
carbon footprint
you know,
he says
as the barrista
reassures him
"yes sir, all local"
which i find hard to believe
since the pastry
at every Starbucks
i've ever been in looks
exactly
like the pastry
at every other Starbucks
and since this is the city
where the Manske Roll,
a cinnamon roll
big as a dinner plate,
was invented
and is still sold
on the square across
from the County Courthouse,
i'd think if i was doing local
i'd be doing Manskes
and not that
fat free
taste free
identical looking
cardboard
they serve at every Starbucks,
but it's all academic to me
since i don't want any of the Starbucks
cardboard
and a single Manske Roll
would probably shorten my life
by five to seven days,
at least,
so
let's just forget it about it
as a friend from long ago,
Star
from Starr County, Texas,
used to say...

the thing is,
i'm just killing time here,
scribbling in my little notebook
at Starbucks
while D takes a run through
the outlet mall on the other side of the road

we came up here today to finish painting
the money pit
but a strong north wind
has blown away a beautiful day,
blowing away, also,
our breath and our painting ambitions
so we just puttered a bit, taking more trash
out of the shed, (god, what pack rats they were),
putting up a new screen in the kitchen vent
where birds
keep trying to make nests,
nailing
up a loose board on the side of the shed,
then heading back to San Antonio,
with this side stop
at Starbucks and the mall,
the total accomplishment of this
140 mile round trip being the lodging
in my mind
of memories of Manske Rolls
consumed
in years long past

memories that will
bedevil me now
for days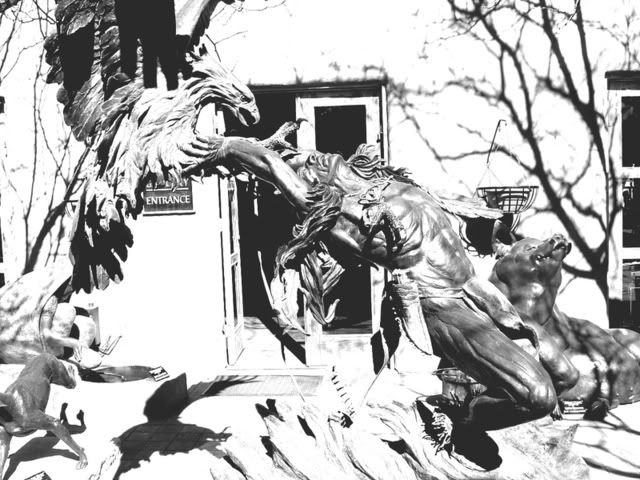 Norman Nawrocki is a Vancouver-born, Montreal-based cabaret artist and activist. His serves both as a writer, actor and vocalist/violinist for the "rebel news orchestra" Rhythm Activism. His poem is from the book Rebel Moon @ anarchist Rants & Poems.

It doesn't appear that he would object to being called a "Radical."



The Magon Brothers

They say down in Mexico,
on a moonless night when
coyotes wail into the void and owls
give the signal,
the Magon Brothers will ride high across
that desert sky
lassoed to the brightest
shooting star

They say the Magon Brothers
armed with guns 'n typewriters,
books and bullets
will drop into the saddles
of two great white horses
and lead a column of the poor
north from the jungles of chiapas
to the factories along the Rio Grande
all shouting
Tierra Y Libertad!

They say this mighty column
bristling with dangerous ideas
and powerful dreams
traveling on foot and bicycle,
in beat up old buses and Chevys
will take back all the land
from the privileged
and kick 'em out

They say no laws will be tough enough
to scare them
No army strong enough to stop them
No TV lies loud enough to drown out their cries
of Tierra Y Libertad!

They say the Magon Brothers
Ricardo and Enrique, started folk
thinking a long time ago
when they declared
all wealth should be shared
all men and women free
all governments abolished
replaced by a new, more just world
of Anarchy

They say you'll know when
the Magon Brothers ride again
In the mile high cloud of dust, smoke and ashes
you'll see 'em
In the thunderous pounding of heartbeats, hooves
and drums, you'll hear them
In the aftermath of the storm that follows
wherever they go, you'll know
Tierra Y Libertad!









Our good friend from Washington state, Gary Blankenship likes to pick a theme and write a series of poems based on that theme. One theme I think he completed some time ago is a series of poems inspired by the various fifty states. Gary has let me use several poems from that series and we're going to start this week with, what else, the state of Texas.



Poetic States VII - Texas

Larger than a Breadbox

You are too huge to be captured
in verse written by a minor poet
who knows that it takes two days
to cross you no matter where the start.

and you raised two modern presidents -
one mostly good, the other a bit less,
though they both seemed all too fond
of guerilla wars that couldn't be won.

Nothing more needs to be mentioned
in a short poem but Dick's Riverwalk,
the perfect place for tequila shots
and buckets of boiled crawdads

as we forget which war explodes now
and the humidity blowing from the Gulf.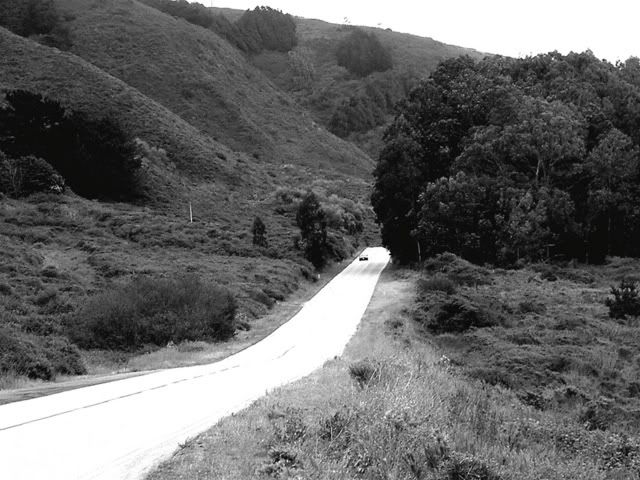 Now I have another of the long-delayed poems from Billy Collins' collection of 180 More Extraordinary Poems For Every Day.

This poem is by Robert Shaw, a professor of English at Mount Holyoke college. Shaw's books of poetry include The Post Office Murals Restored and Below the Surface.



In the Rear-View Mirror

Thinking about them as you saw them last,
you see them standing there behind your back,
leaning out into the road to wave goodbye,
lingering even as growing speed and distance
diminish them until they neatly fit
head to foot in the mirror-strip you glance at.
Tiny in your lengthening wake, still waving,
they could be nameless people on a postcard,
too far away for you to make out faces.
Then, at the first turn, they're lost completely,
places taken by someone's windbreak pines,
a split-rail fence, and then, as the wheel straightens,
nothing but empty road. Ahead of you
are towns where you will never know a soul,
exits following exits you will pass
and never take, amassing a stiff toll
finally to make good on. Fortunately
you carry along with you that high-powered
reflective instrument that you can use
no matter how far down the road you've gone
to bring them back in view as large as life,
putting yourself in the picture, too, which makes
thinking about them as you saw them lasting.









This is something else I wrote last week, for when you're ready to start thinking really long term



this is it

a persistent little
stomach bug,
too much sun from working
outside all weekend,
and your standard
all-purpose
bone-deep
fatigue
convinced me
to skip work,
which,
in as much as i'm not in a coma
and otherwise
still ambulatory,
means you can add
guilt
to the list of ailments
plaguing me today


it's about getting old
is what it is

it's about age
that weakens us,
raises the bar
on every challenge
until what....

entropy

an irreversible decline
until final
stasis
is achieved
and our bodies
are as lifeless as the box
they put us in till
rot
do us part
and that which defined us
before the world
is reduced
to mud
leaching into the soil,
enriching the soil
to the benefit
of flora
we once consumed
as it
in this last phase
consumes us
until it, in its turn,
is consumed
by some being
far beyond the horizon
of our own time
and our own being

if eternal life
is what you seek,
this
is
it









To taste the power of American poetry, go to the original "outlaw poet," Walt Whitman.


This is from Leaves of Grass.



Spontaneous Me

Spontaneous me, Nature,
The loving day, the mounting sun, the friend I am happy with,
The arm of my friend hanging idly over my shoulder,
The hillside whiten'd with blossoms of the mountain ash,
The same late in autumn, the hues of red, yellow, drab, purple and
light and dark green,
The rich coverlet of the grass, animals and birds, the private un-
trimm'd bank, the primitive apples, the pebble-stones,
Beautiful dripping fragments, the negligent list of one after another
as I happen to call them to me or think of them,
The real poems, (what we call poems being merely pictures,)
The poems of the privacy of the night, and of men like me,
This poem drooping shy and unseen that I always carry, and that all
men carry,
(Know once for all, avow'd on purpose, wherever are men like me,
are our lusty lurking masculine poems,)
Love-thoughts, love-juice, love-odor, love-yielding, love-climbers, and
the climbing sap,
Arms and hands of love, lips of love, phallic thumb of love, breasts
of love, bellies press'd and glued together with love,
Earth of chaste love, life that is only life after love,
The body of my love, the body of the woman I love, the body of the
man, the body of the earth,
Soft forenoons airs that blow from the south-west,
The hairy wild-bee that murmurs and handers up and down, that
gripes the full-grown lady-flower, curves upon here with
amorous firm legs, takes his will of her, and holds himself
tremulous and tight till he is satisfied;
The wet of woods through the early hours,
Two sleepers at night lying close together as they sleep, one with an
arm slanting down across and below the waist of the other,
The smell of apples, aromas from crush'd sage-plant, mint, birch-bark,
The boy's longings, the glow and pressure as he confides to me what
he was dreaming,
The dead leaf whirling its spiral whirl and falling still and content
to the ground,
The no-form'd stings that sights, people, objects, sting me with,
The hubb'd sting of myself, stinging me as much as it ever can any
one,
The sensitive, orbic, underlapp'd brothers, that only privileged feelers
may be intimate where they are,
The curious roamer the hand roaming all over the body, the bashful
withdrawing of flesh where the fingers soothingly pause and
edge themselves,
The limpid liquid within the young man,
The vex'd corrosion so pensive and so painful,
The torment, the irritable tide that will not be at rest,
The like of the same I feel, the like of the same in others,
The young man that flushes and flushes, and the young woman that
flushes and flushes,
The young man that wakes deep at night, the hot hand seeking to re-
press what would master him,
The mystic amorous night, the strange half-welcome pangs, visions,
sweats,
The pulse pounding through palms and trembling encircling fingers,
The young man all color'd, red, ashamed,
angry;
The souse upon me of my lover the sea, as I lie willing and naked,
The merriment of the twin babies that crawl over the grass in the
sun, the mother never turning her vigilant eyes from them,
The walnut-trunk, the walnut-husks, and the ripening or ripen'd
long-round walnuts,
The continence of vegetables, birds, animals,
The consequent meanness of me should I skulk or find myself in-
decent, while birds and animals never once skulk or find
themselves indecent,
The great chastity of paternity, to match the great chastity of mater-
nity,
The oath of procreation I have sworn, my Adamic and fresh daugh-
ters,
The greed that eats me day and night with hungry gnaw, till I
saturate what shall produce boys to fill my place when I am
through,
The wholesome relief, repose, content,
And this bunch plucked at random from myself,
It has done its work - I toss it carelessly to fall where it may.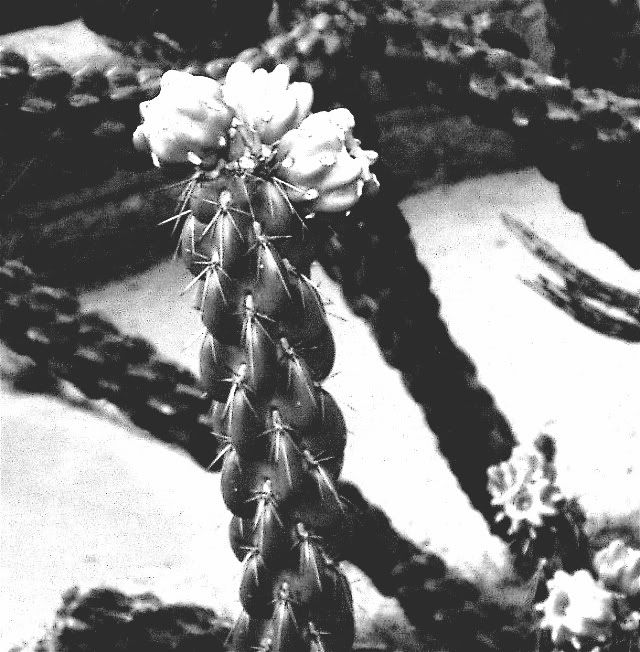 Alan Addotto is back with this week after a bit of an absence.



Song # 5 Watermelon Girl

I'm a thief and a charlatan, a fool
mixed up in petty crimes
too afraid

or cowardly to stand up
to myself in the mirror
I pretend not to notice the blonde

at the corner table
she knows what I want
and doesn't care

what I need
the kind of woman
who'll leave

me the way she found me
and not think twice about taking
her time about it

her name is daisy
she has pale blue eyes
and a heart shaped tattoo

on her shoulder blade
and I'm sure of this in the same way
that I know

she'll walk over here
and call me by name even though
we've never

been in the same story
then she'll shrug at my indifference
ask me

for a light and tell me
she's the last cliche of my life
and I will believe her

because I want to
and I'll fall because I know
she'll be there to catch me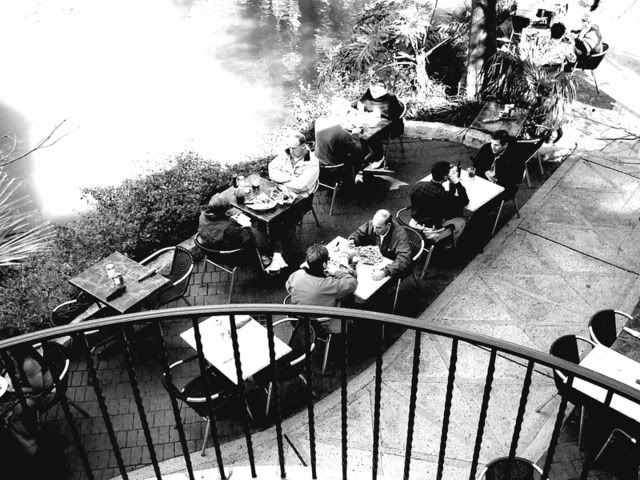 Here's one last overdue poem from 180 More Extraordinary Poems For Every Day Life. This one is by Michael Donaghy.

Donaghy was born in New York City in 1954. Three of his collections were published after his death in London in 1985. All three were prize winners, Shibboleth in 1988, Errata in 1993, and Conjure in 2002.



Local 32B
(US National Union of Building Service Workers)

The rich are different. Where we have doorknobs,
they have doormen - like me, a cigar store Indian
on the Upper East Side, in polyester, in August.
As the tenants tanned in Tenerife and Monaco
I stood guard beneath Manhattan's leaden light
watching poodle turds bake grey in half an hour.
Another hot one. Mr. Rockefeller!
An Irish doorman foresees his death,
waves, and runs to help it with its packages.
Once I got a cab for Pavarotti. No kidding.
No tip either. I stared after him down Fifth
and caught him looking after me, then through me,
like Samson, eyeless, at the Philistine chorus -
Yessir, I put the tenor in the vehicle.
And a mighty tight squeeze it was.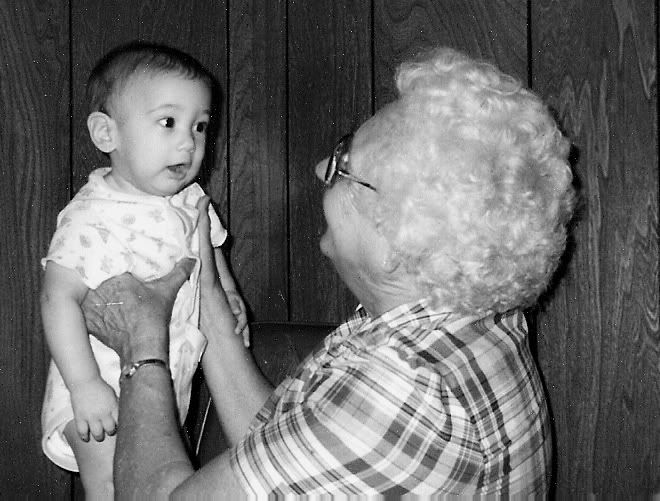 My father died nearly 30 years ago; my mother only 8.

I've written many poems about my father, including a couple of good ones.

I have never written a good poem about my mother. I tried to do one last year for Mothers' Day, but could only come up with one that promised that a good poem would be coming.

Well, that hasn't happened yet, so the best I can do for this Mothers' Day is the same one I wrote last year, making the same promise this year as I made last. At some point, I will find that good poem that still eludes me.

This is the best I can do right now.



this is not a Mothers' Day poem

I'll never
be loved again
like my mother
loved me

it's
the kind of thing
we all take for
granted

I did
anyway

and only
in the years
since her death
has it become clear
the extent of my loss

I try
not to think about this
on Mothers' Day
because on this day
the truth I'm only now
coming to learn
is overlaid by such
trite, commercial crap
that I feel a danger
I might lose it again

so this
is not a Mothers' Day poem

I'm still working on that
and someday
when I finally get it right
I'll put it down on paper
and imagine my mother
finally knowing
that I know it now
too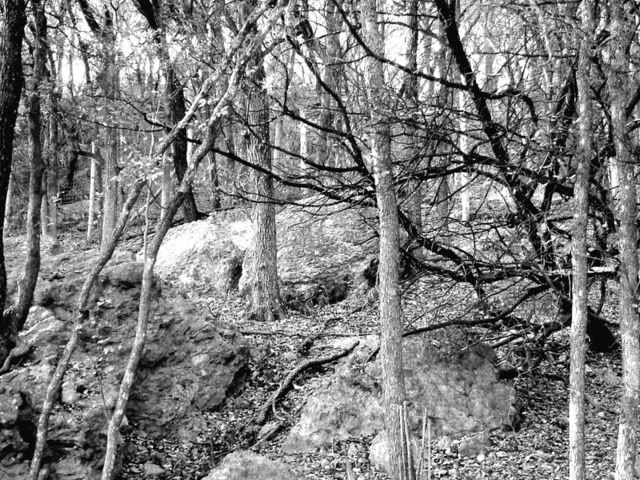 Well, that's it for this issue. We'll be back next week with more of our homemade poetry jams and jellies and hope you'll be back too.

In the meantime, don't get lost in the woods, and, as you try to remember which side of the tree the moss grows on, don't forget this. All of the work included in this blog remains the property of its creator. The blog itself was produced by and is the property of me...allen itz