Time, Like a River Bending
Friday, April 04, 2008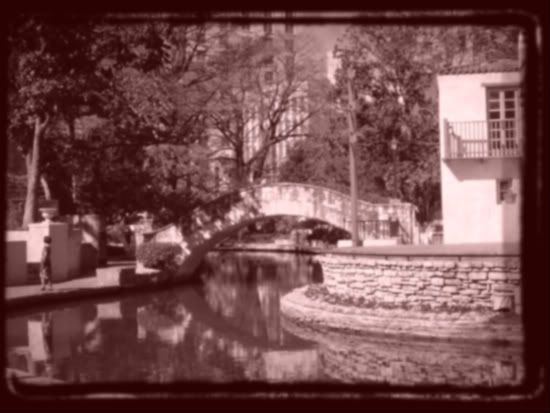 III.4.1.



And we're back, almost a week past April Fools' Day and I'm still feeling foolish. I guess it takes a while for that kind of thing to wear off.

This week we've gone to our ancient, antique photo file for our images.

That's a crock. I didn't do any such thing, I'm just playing with some more of the new buttons on Photobucket.

On with the show.









I'm starting this week with haiku by Matsuo Basho, master of that form. Basho was born near the mid-17th century, son of a samurai, and died just two years before the 18th. He lived an active life, at some points doubting his desires to be a poet.

The problem with using these short poems is that it's hard to stop once I get started. I'll decide to use 10, then discover I've already selected 25.

But I'll be firm this time. Here are 10, and no more than 10, classic haiku, each one like a cold water creek in the morning. They are from The Sound of Water, selected and translated by Sam Hamill



At the ancient pond
a frog plunges into
the sound of water

*****

Nothing in the cry
of cicadas suggests they
are about to die

*****

Seen in plain daylight
the firefly's nothing but
an insect

*****

A cuckoo cries,
and through a thicket of bamboo
the late moon shines

*****

This hot day swept away
into the sea by the
Mogami River

*****

With plum blossom scent,
this sudden sun emerges
along a mountain trail

*****

Wrapping dumplings in
bamboo leaves, with one finger
she tidies her hair

*****

This dark autumn
old age settles down on me
like heavy clouds or birds

*****

On Buddha's birthday
a spotted fawn is born -
just like that

*****

Through frozen rice fields,
moving slowly on horseback,
my shadow creeps by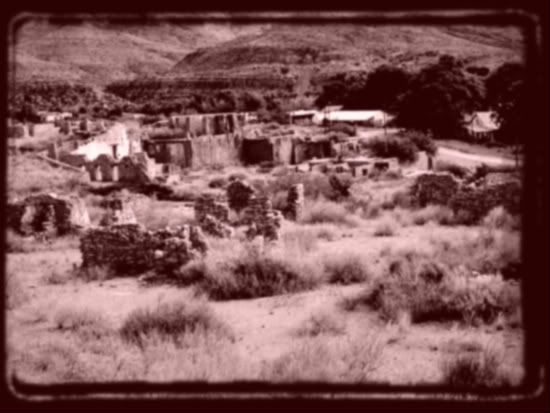 I'm still working out of my art book, finding some interesting work that leads me, sometimes somewhere good, sometimes not. Most of the poems I'm coming up with in response to the paintings are pretty dark. I don't know if that's because the source material is dark or if it's just my state of mind responding.

Anway, this one is dark, darker, I think, than the painting that inspired it. To see the painting, go here:

http://www.rare-gallery.com/artists/JeanRoy/index.html



grandeur
(after Jean-Pierre Roy's "The Defeat of Anthropy" - oil on canvas)

fragile
are the fruits
of our labor
pointless
our ambitions

we are a
mote
adrift
on a passing sunbeam
in the crowded
corridors of time

our grandest monuments
will weaken
and collapse of their
inherent fragility
as will
we

we
dream
and then we rot

that is our story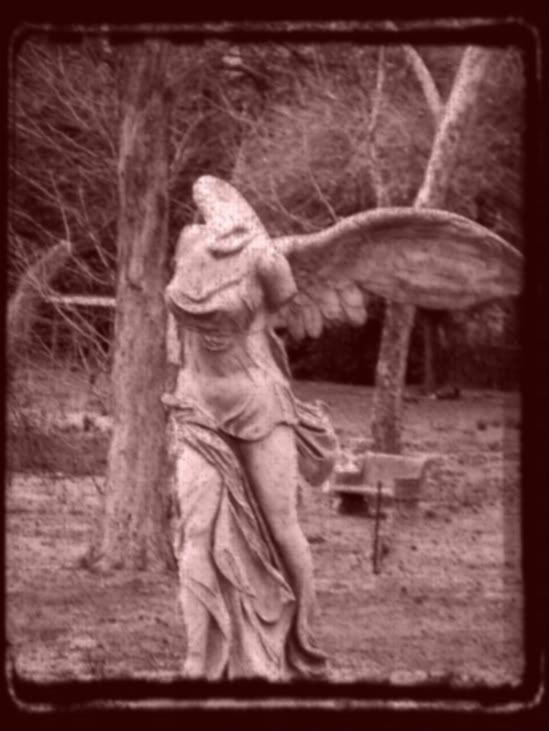 I have a couple of Texas poets this week. The first one James Hoggard is a poet, translator, essayist and novelist. The author of twelve books, he has published two collections of his translations of poems by Oscar Hahn: The Art of Dying and Love Breaks. His most recent books are Alone Against The Sea: Poems From Cuba By Raul Mesa and the novel Trotter Ross.

He is the McMurtry Distinguished Professor of English Chair at Midwestern State University in Wichita Falls, Texas. He was named co-winner of the Soeurette Diehl Fraser Award for literary translation in 1999 for Alone Against The Sea.

The poem I chose is the title poem from his book Breaking an Indelicate Statue, published by Latitudes Press in 1986.



Breaking an Indelicate Statue

Our nontouch lust chisels the shapes
of all that I am talking of,
but I feel more than lust. I have
for you a roudh deepshadowed love, just now confessed.
Mosaic law forbids it, but not my peace of mind,
for consciene is but shadow of a rock.

Times times times I've gone by where you sleep
and felt the bodypull of brainlove
that grows enormous in the length
of all that you are: distance that falls like stone,
static that sparks alive the hem on your thighs
where your razor has never yet shaved.

There is more than one stopping point
we strain against in making light our heavy fight
against the bounds n which our motions go.
There is clothing and prudence of speech,
eyes that flash then dilate in restraint,
like matchflames frozen by a wild heatpromis,

and hands that keep to themselves
pretty much of damnably all of the time,
and words too judicious to grab your shoulders - so
the hairlines above your knees
are only one stopping point, but I keep hacking north
of that line to your soul-brainlusting

for the rhythms of our skin and its wild yet articulate speech.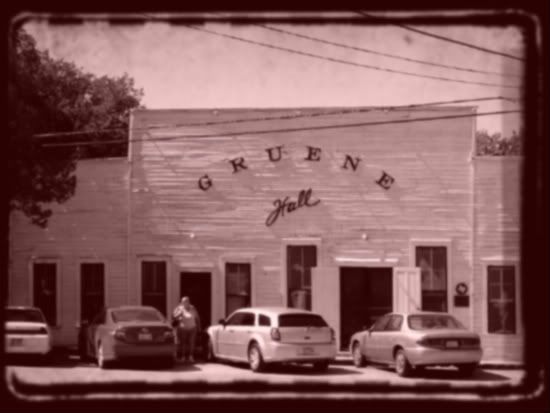 Here's a poem by Don Schaeffer.

Don holds a Ph.D. in Psychology from City University of New York (1975) and lives in Winnipeg, Manitoba with his wife, Joyce. His first book of poetry, Almost Full, was published by Owl Oak Press early in the summer of 2006.

He has a way with his short poems of leaving some mystery, as well as creative room to develop your own elaborations. This one I especially like.



It Is A Comfort

that at least
something remains.

When she listens
to country tunes
she doesn't dance
but struts
shoulders even and
eyes level like
a gentleman
of the South.









My next Texas poet is Chip Dameron.

Dameron's work has appeared in numberous literary magazines around the country. As the editor of Thicket, an Austin-based literary magazine, he was an important figure in the early years of the Texas small press movement. Born and raised in Dallas, he now lives in his family on the border in South Texas, just a few miles where I grew up. He teaches writing and literature at the University o Texas at Brownsville/Texas Southmost College.

This poem is from his third book, Hook & Bloodline published by Wings Press of San Antonio in 2000.



Heritage

Half Yankee,
I listen to these Texan boasts
and take what's best to heart:
this brazen hope, this wide horizon,
this earth, these scattered people -
Amerindio-Mexi-Irish-Afro-Europeans
tough enough to take on waves of heat
and deprivation, conflict, loss,
and still to love, and then to die,
in camps and shacks and huts and
farm houses, in unbridged rivers
and deep pine forests, out in open
ranch land, by dusty gulleys and
fields of wildflowers.

Today
we live off the blood of this blazoned
landscape, mountan to gulf, hill
to bayou, town to city, and joke
about seceding and becoming one again
an independent nation, our oil
and gas all intermixed with stubborn
pride and primed by beer or whiskey,
forgetting that we chose to give up
independence nine years after getting
it, quick to call for federal troops
to fight a war with Mexico.

Half
Texan, I've got snowflakes in my bones,
and Whitman's Brooklyn, and salt air
off the Sound. On boyhood visits,
summers, we prowled the woods behind
my cousin's house in Connecticut, no
threat of witch or Indian in that greeny
labyrinth of time, but we've grown up
with other odd shapes of denigration, other
righteous spells of devil-making, other
victims of our mortal twitching. Quakered,
enlightened, revolutionized, my Yankee
roots tap deep into a people's fractured
independence.

My Uncle Donnie told me
of his college days at Amherst, his
legendary techer (Robrt Lee Frost,
California Yankee by birth, Southern
Yankee by name) staring out the window
and witn=essing he struggle of spring
coming on, the world still unforgiving
in its slow unfreezing. Donnie's nerves
shattered ten years after his Army duty
in World War II, but he held to home
and family, puttered around the property,
warmed his humor with his daily chilled
martinis, and read the Times from front
to back, keeping tabs on current trends
and public scoundrels.

One cold
December day, warmed by a steady pulse
of Benny Goodman tunes and the flush
of each other's face, my parents met
at the USO and canced that night toward
love, a Navy ensign from West Texas
and a fashion artist from Darien, too
close to the whirl of war to ever guess
how few of these romances would, like
theirs, last more than forty years beyond
the quickened courtship, marriage, months
or years of separation, and reuniting of
near strangers, the youngest daughter
of a New York banker and a banking-bitter
carpenter's one son.

I look into
the eyes of my only son, part Italian,
part Tahitian, reading his first books,
desperately in love with his mother,
dreaming of one day keeping a zoo -
he is almost lighter than earth,
floating outside of history, heritage,
human error. May he tether in time
to the trees and rocks of this world,
to the names and faces of his heroes,
great and small, and to the lives of those
whom he will come to love and lose
at last, one by one, as a bird's call
must finally vanish among the countless
atoms in the air.









Not all the poems in the "art" series are downers. Here's one that might even be called "sweet," a word not usually associated with things I write.

What can I say. I'm a slave to the art.

To see the painting, go here:

http://www.bettinasellmann.com/p_2006_dance.htm



first kiss
(after Bettina Sellmann's "Dance" - watercolor on canvas)

first kiss
shyly offered
accepted
with eyes cast
demurely
down

tender

like clouds
touching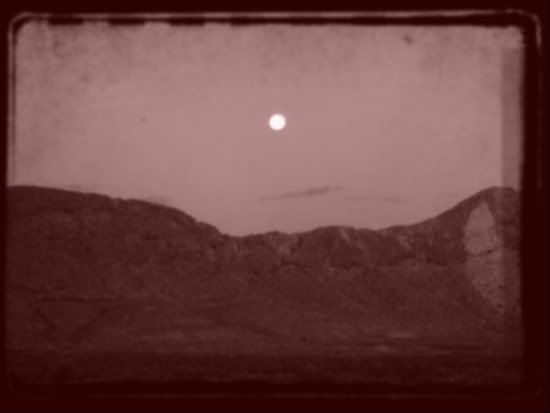 Kenneth W. Brewer was Poet Laureate of the State of Utah at the time his book Sum of Accidents was published by City Art of Salt Lake City in 2003. This poem is from that book.

At the Surface

I have heard talk
about the edge of the universe
from a physicist
whose imagination
skips past his tongue
directly to paradigms
on a blackboard -
the advantage of chalk-talkers
over the sermonist of the mount.

And I have heard
that some fish
communicate by sonar
at a depth of ocean
where we cannot breathe,
where the sun dissipates,
sweetens the darkness
like a cup of t ea.

And in Russia
a few infants swim
from the moment of birth,
from the watery depth of birth,
in a pool with dolphins
who nuzzle them like midwives.

Alternately, I cup my ears,
dog-paddle, push my lips outward
to the edge of that
bubbling surface I cannot see.









The next poem is by Michael J. Sottak. I read his work frequently on the Wild Poetry Forum.

As a poet, Michael is something of an outlaw and free spirit. I ask him if he would like to submit a couple of lines of bio information and he sent this:

i was running as fast as i could
looking for my ass

Here's his poem.



whore heaven

i was going to revise this
but i haven't written it
so i'll just tell you
about the goddamn lobster feast
you know red lobster offering
maine losbter my tougue coiling
around a buttered tail ... two tails
even hotter than god's breath
i've got my generic menu in hand
a magurieta with ice and salt
my penchant to go away from
this washed up civilization
in hand i want the maine lobster
with the garlic shrimp
give me cholesterol and tons of butter
two aspirin and whisper that you love me
the waitress starts laughing and my daughters
ask me why i want aspirin
it thins the blood and i have a slight pain
in my heart...
oh Jaja, we don't want you to die
i won't tequila and lime thin the blood
the waitress brings my lobster tail
my two tails are one rock lobster cut in half
i point out this is not maine lobster
she swears it is
goes for the manager
sir can i help you
probably not
this is not maine lobster
yes it is
no it's not
i grew up in new england
she turns away runs to the kitchen
comes back smiling sir that is maine lobster,
but I can get you another, if you'd like.
naw, don't bother, it's delicious...

i'd rather buy a franchise









My next poem is by Coleman Barks from his book Gourd Seed published in 1993 by Maypop Books of Athens, Georgia.

Barks published his first book of poetry in 1972 and has continued to write poetry since, though he is primarily known for his translations of the 13th century mystic, Jelaluddin Rumi.



Ornamental Decisions

Where to sit in the sun
is the only true question,
when not going in to teach,
along with how not to feel paranoid
they'll find out and fire me.

Under pear-trees full-white nearly hiding
teh red and blue uiversity
postal kiosk, I choose
this bench and this new-heat
on my face, instead of talking
the history of my fear
thus far. Petal-sky overall.

I know who planted these, my friend
in the Law School, Milner's
wife, June, June and Mr. Forsyth's
forsythia, they bolster my floral resolve
to write letters in the sun and become
a man resembling an Asian Flower opening,
with a curved knife in the center.










Taking a break from all the art-inspired poems I've been doing lately, here's a poem I wrote a couple of days ago.



Mr. Miyagi say - wax on; wax off

i had
a painterly day -
not artist painterly
but paint the rent house
painterly -
and after a day
of carrying gallon
paint cans,
and up and down
a ladder,
and swishing a brush
up and down
and side to side,
i, who hasn't swished
anything
heavier than a computer mouse
in years of months,
am tired
sore
pooped tuckered
wore out
toes
to nose
a certified
dump lump ready for the
the gulls of landfill
manor

and sunburned

it's hard work
and i don't know why
the professionals don't make
more money at it -
it's the lowest paid
of the apprenticeable trades -
but there is joy to it,
making the drab
bright and colorful,
the shopworn
old
new again,
every day leaving something
clearly better,
prettier
nicer
than it was when you
started the day

there's something
to be said for that kind
of job satisfaction

and the stilts -
holy cow, the stilts

sometimes painters get
to wear stilts
while they're working,
so they can reach high places,
you know,
without the bother of a ladder

what
could be cooler than that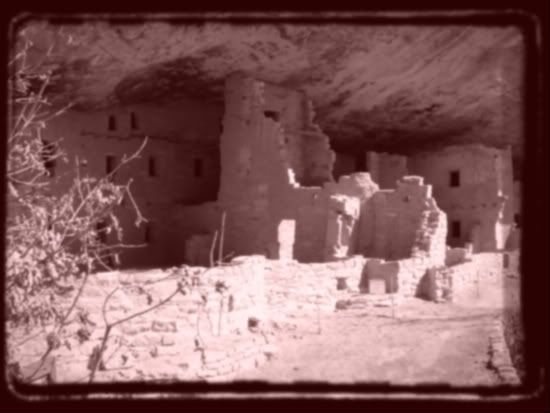 This next piece is by Nikki Giovanni from her book My House published by William Morrow & Company in 1983.



A Certain Peace

It was very pleasant
not having you around
this afternoon

not that i don't love you
and want you and need you
and love loving and wantng and needing you

but there was a certain peace
when you walked out the door
and i knew you would do something
you wanted to do
and i could run
a tub full of water
and not worry about answering the phone
for your call
and soak in bubbles
and not worry whether you would want something
special for dinner
and rub lotion all over me
for as long as i wanted
and not worry if you had a good idea
or wanted to use the bathroom

and there was a certain excitement
when aftermidnight you came home
and we had coffee
and i had a day of mine
that made me as happy
as yours did you


[ 9 jan 72 ]









My next poet is David Anthony.

David is a British businessman, born in North Wales. He says he lives near London in Stoke Poges close to the church where Gray wrote his "Elegy", a source of much inspiration to him.

He's published two poetry collections: Words to Say in 2002 and Talking to Lord Newborough in 2004. You can see more of his poems by going to his website. Just click on the link on the right.



Passing Through the Woods

It's hard to see my way because
the leaves have fallen. Now
they're drifting where a path once was -
it's hard to see my way. Because
the light is brief I dare not pause;
I'll find the track somehow.
It's hard to see my way because
the leaves have fallen now.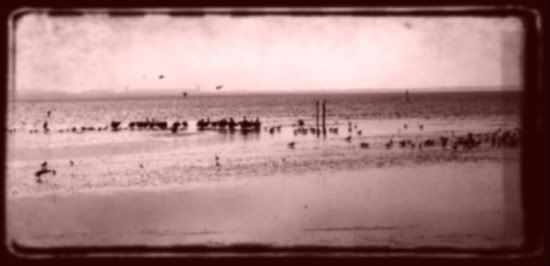 Now, here's Wendy Barker, our third Texas poet this week. Unlike the first two, Barker is a transplant. Though born in New Jersey, she lived in the Southwest from a very early age. She received a Bachelors Degree from Arizona State University in 1966 and taught high school in the Phoenix and also in Berkeley while obtaining a Ph.D. in English from the University of California at Davis in 1980. She is now Associate Professor of English at the University of Texas at San Antonio.

This poem is from her book Winter Chickens and Other Poems published in 1990 by Corona Publishing Company of San Antonio.



Three Poems in Dead Winter

1.
I wait for birds.
Prepared. Old field guide
and the new one, slick photographs.
All around are tidelands,
reeds like giant nests
tangling with dried grasses,
seeding shrubs.
I study the drawings of Goldeneyes,
Buffleheads.
The water is the color of asphalt.
On the surface of this cold pond
I can't even see
the reflection of my own face.

2.
The knife blade is discolored.
Bread crumbs clutter
the edge, but it cuts clean,
cuts and orange right through.
The skin splits down
to the soft meat, juice, small tendons.
Seeds drop to the table,
we suck on the half-spheres,
leave them, orange, white, empty.

3.
Finches land in pairs
at the feeder.
You can hear small crunchings
as they crack
covers of seeds.
Their tongues are gray like gravel.
While their beaks work
their heads are upright.
Ready to leave.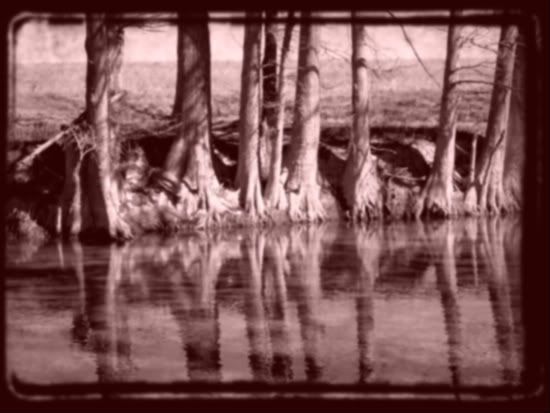 Here's another of my art inspired poems.

To see the painting, go here:

http://www.guildgreyshkul.com/artist.php?id=114
(seventh painting down)



gone fishing
(after Anna Conway's "A Pound of Cure" - oil on panel)

trees
line the silvershining pond
stretching
in reflection

shadows
lengthen
in the far woods
as i close the gate
and begin
the drive home

i caught
no fish today
but i did hear the soft rush
of a poem pass by

perhaps i'll catch it
tomorrow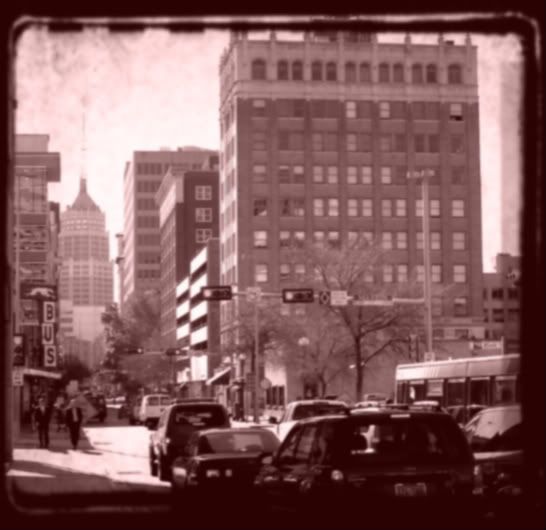 Here's a neat little poem by Nobel Laureate Octavio Paz from the book The Collected Poems of Octavbio Paz.



Pedestrain

He walked among he crowds
on the Bouleard Sebasto,
thinking about things.
A red light stopped him.
He looked up:
over
the gray roofs, silver
among the brown birds,
a fish flew.
The light turned green.
As he crossed the street he wondered
what he'd been thinking.









Reading Thane Zander is such a lot of fun. Here, have some on me.



Life at the End of the Road

There is a sign at the end of the road. It says "God's Waiting Station - Please Queue Here". I can see the sign now, clear as mud, even though I'm 49/62's of the way down that road. Yes I have my life mapped, I'll happily shuffle off this planet aged 62 jam packed years. I fear not the God part, but queuing displeases me, it's a rather onerous task.

The Jelly Beans counted
children at party games
reminisce about yesterdays play
the tightwad husbands
play drinky poos with Beer
whilst their wives dish food up.

A lizard scurries across the ceiling,
I'm stuck in a hotel room
in Singapore, the rain relentless
the monsoons bucketing down
and flooding a pool so inviting
it's a sacrilege no one is out.

I made a pact with God once, if I should be considered worthy I'll pass on the 62 years and go for 70ish, just so I can see children blossom, their lives mapped by happenstance and planning, their mother ripe and healthy at that age too, to see all I need to see. The get out clause at 62 suggests I have options. Plus I still have a novel to write, and a few children's stories to invent.

Jimmy Rasmussen at number 42
(yes the key to Life)
plays with Sandy from 18
their games Doctors and Nurses
their belief that one day they will
most assuredly be Married
and having babies of their own,
all this at 9 years old, such revelations.

The displaced children of Mumbai
chase tourists for a rupee or two
money they find so hard to earn
in a country where outcastes
is the norm.

Yes, 49/62nds down that road. I look back in wonder, how 49 years have slipped past. I'm eagerly awaiting 50, is that possible? At my age I should be counting back. I did once, when I was manic, thought I was 24 when in fact I was 42, yeah, dyslexia. Not to mention dysrhythmia! Today, I melted in a bucket of snow and became a circumspect cluster of non reality.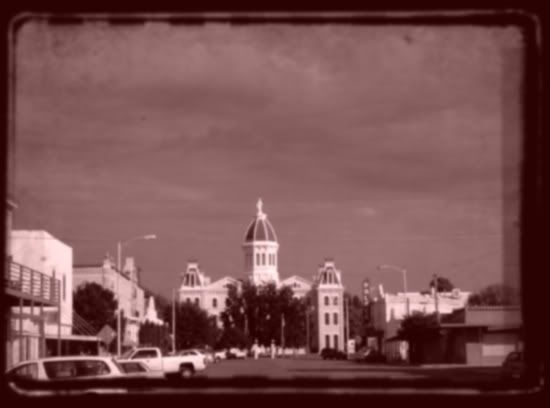 Here are two short pieces by Peter Reading from his book Marfan.

Reading, resident of Marfa, a small town in West Texas beginning to claim some reputation as a community for artists, writes about the town and the rough West Texas/Davis Mountains/Big Bend territory around it. Reading seems to have a love/hate relationship with the city. While he seems to love the city and the area around it, he seems to hate, or, at least, view with disdain everyone, especially the artists and the like, who moved there after he did. It seems like it might be the "let me in then close the gate" syndrom we see often. But, maybe not.

The book has lots of interesting stuff in it about the city, broken into little pieces of untitled this and that. The best way I know to identify these pieces for you should you ever go off looking for them is to say they the two pieces on page...(well, hell, the pages aren't even numbered). So, I'll describe these two pieces as being on the page about two thirds way through the book.

Here they are.



When Cabeza de Vaca crossed Big Bend
in 1535 these mortar-holes
in the Cretaceous limestone riverbad shelves,
cylindrical deep metates used for grinding
grain or mesquite beans, were alrealdy ancient

It is not known what tribe, or if they lived
under those smoke-blacked sheer precipitous cliffs,
but that each time they pestled seed or legumes
their negative memorials deepened some.


*********


Past Boulder Meadow the trail begins to switchback
up the South Wall. Beneath the peak it passes
between a stand of Bigtooth Maples. You drop
into Boot Canyon, residual Arcady,
after the heady crest of Pinnacles,
eroded stacks, and Pinyoh, Juniper, Oak,
sheer steeps down near 8,000 feet below.
From Emory you see clear to the Davis Mountains,
Marfa and Alpine and a hundred miles
into the smog of hapless Mexico.









And here's another of my "art" poems.

To see the painting, go here:

http://www.crggallery.com/artists/andrew-kuo/work/?photo=312



black hole boogie
(after Lisa Sanditz' "Pearl Farm Underwater" - acrylic with pearl on canvas)

dancing
on the ceiling
in a vortex
of star-
bursts
black hole
boogie
soul train moment
flash
of disintegration
open
fategate
to universal
nothing
allthing
youthing
mething

allallallall

in clouds of
megagalictic
wonder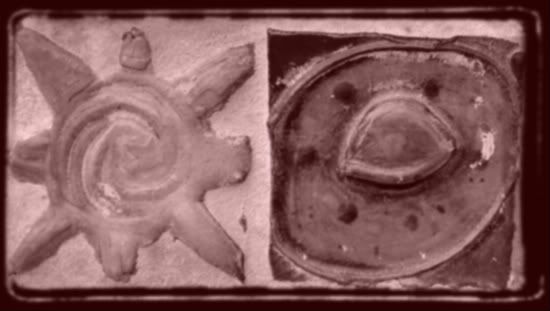 Joe Brainard (1942-1994) was in interesting fellow. Born Arkansas and growing up in Oklahoma, he went to New York in 1961 and became an artist, comics illustrator, editor, set designer, as well as costume designer, graphic artist, and gifted writer of books and funny little pieces like these. They are from The Outlaw Bible of American Poetry.



Van Gogh

Who is Van Gogh?
Van Gogh is a famous painter whose paintings are full of inner turmoil and
bright colors.
Perhaps Van Gogh's most famous painting is "Starry Night": a landscape
painting full of inner turmoil and bright colors.
There ae many different sides to Van Gogh, the man.
When Van Gogh fell in love with a girl who didn't return his love he cut off
his ear and gave it to her as a present. It isn't hard to imagine her reaction.
Van Gogh's portrait of a mailman with a red beard is probably one of the
most sensitive paintings of a mailman ever painted.
It is interesting to note that Van Gogh himself had a red beard.
When Van Gogh was alive nobody liked his paintings except his brother Theo.
Today people flock to see his exibitions.
Van Gogh once said of himself: "There is something inside me - What is
it?"


Sick Art

Mona Lisa's smile often causes observers to overlook the fact that she has no
eyebrows.
One skin specialist offered the suggestion that Leonardo de Vinci's model was
suffering from a disease called alopicia. Alopicia is a skin disease in which
one has no eyebrows.
On the other hand, many women in those days shaved their eyebrtows and
Leonardo da Vinci's model may have just been fllowing the fad.
There is no doubt, howevr, that Rodin's "The Thinker" has bunions on both
feet.
Today, with modern art, it is not to easy to spot diseases and physical dis-
orders.
Many doctors, however, have noticed a strong relationship between variious
skin diseases and the paintings of Jackson Pollock.
Fungus infections are very common in the art of the Middle Ages and the
Renaissance.


Art

Looking through a book of drawings by Holbein I realize several moments of
truth. A nose (a line) so nose-like. So line-like. And then I think to myself "so
what?" It's not going to solve any of myh problems. And then I realize that at
the very moment of appreciation I had no problems. Then I decide that this is
a pretty profound thought. And that I ought to write it down. This is what I
have just done. But it doesn't sound so profound anymore. That's art for you.









Here is a terrific piece by Alice Folkart, one of her very best, I think. The first stanza just blows me away.



Stutter at the Edge of the World

There's a stutter
at the edge of the world,
right where the oceans
pour over into night
and bright the planets
skip across the pond.

In the other room
colors gossip
and I ask pointlessly,
where does God sit?
I knew all along
that he would be out.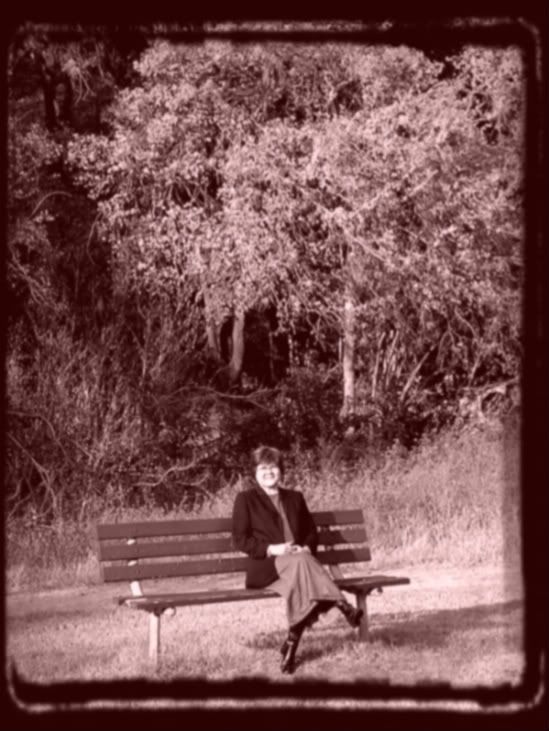 Now, for the last poem for the week, here's another "art" piece from me. This is my second poem from a Kozik painting. I did the first one week before last.

To see this painting, go here:

http://www.vandeb.com/artists_kozik.html#



she pretends
after K.K. Kozik's "Late" - oil on linen

she pretends
she
hasn't
been waiting

she
pretends
to be fascinated
by the Times
and it's reports
on the hows
whys
and wherefors
of Hill and Barry
and Britney
as well

but
as she looks
over her shoulder
at me
I know better

the flowers
were a good idea
i
think









As the time for a tender good-bye approaches, I wanted to mention some recent stats on "Here and Now."

In March, we got 13,300 hits on the site, our biggest month since we started a couple of years ago. Now the truth is, I don't have a clue what a "hit" exactly (or, even, roughly) is, but 13,000 of them seems like a whole bunch of those little dogies so I'm pleased.

I'm in employment mode probably through late May. Dealing with that, plus some overhanging rental property issues, not to mention real life, has kept and will continue to keep me busier than I want to be. So, keep checking in with us every week for new poetry, pictures and stuff, but give us so slack if the issue become a little smaller and a little later in appearing.Typos and mis-spellings are also a possibility.

In the meantime, remember, all of the material used in this blog remains the property of its creators. The blog itself is produced by and is the property of me...allen itz