Alla En El Rancho Grande
Friday, April 18, 2008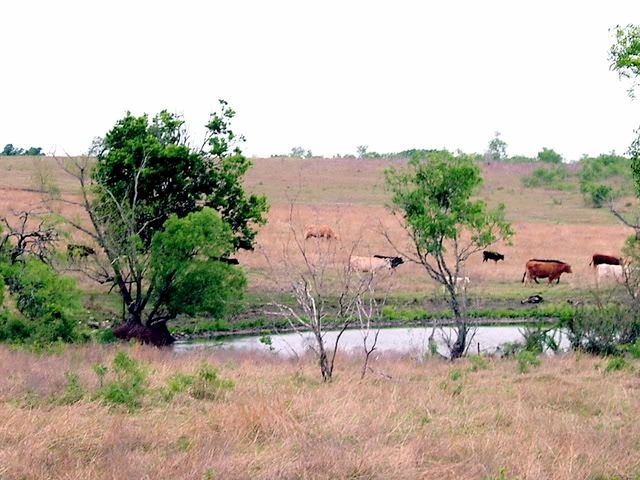 III.4.3.





Welcome to "Here and Now."

This issue is a little longer than usual this week, even though I don't have as many poets as I normally present, The difference is a couple of longish and one very long poem. I won't speak to the longish ones, since they are mostly mine, but I will say the very long poem is a masterwork I know you will enjoy.

Now, with things to do, things to do, no preamble this week, I'm just moving right to it.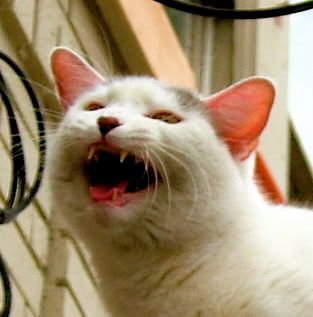 I mentioned in closing out last week's issue that it seemed tamer than usual, so I'm trying to start off this week with a little more fire.

I'm afraid the best I can do is this poem by Michele Serros from the anthology bum rush the page - a def poetry jam. Maybe it's not so fiery, but it is funny.

Serros is from California and is the author of Chicana Falsea: And Other Stories of Death, Identity & Oxnard, and How to Be a Chicana Role Model.



Mr. BOOM BOOM Man

Here he comes!
Distorted bass
nearly three blocks away
I wait
at the mercy of the traffic light
waitin
n waitin
for it to change
from red to green
so I won't have to deal
with him......
Mr. BOOM BOOM Man.

But in my rearview mirror
it doesn't lie
n pumping his system
from my behind
I see his calling card
baby lavender twinkle lights
hugging a chrome-plated license plate
five-digit proclamation:
Double O Bad
coming at me!

A fifty-pound medallion
heaving a hickey-stained neck
closer
to the center of his manhood:
his beeper.
He pulls up slowly...
lowered Nissan mini truck
fills the vacancy on my left
n the automatic tinted window
makes it slow way down,
I start to wonder
Why,
why can't I be like the cool girls
and like the cars that go:
BOOM BA BOOM...?

Dig the way quarters
bounce off vinyl roofs?
Funky, fresh and stoopid
they say.

But then a flash
of gold gilded teeth
blinds my thoughts
n Mr. BOOM BOOM
shouts ut:
Hey!
Sen-yo-reeeeta!
mamacita!
You speak English?
Hey...YOU
I'm talkin to you...
aaah, you deaf bitch!

And then
I remember.

I wanna yell out,
Yeah, I speak English,
Pig Latin too
so Uckfay Offay
Mr. BOOM BOOM
Take your fade
n f-f-fade away!

But the light has turned green
n I don't have the time
(or the balls, really)
I take off
FAST
leaving behind
Mr. BOOM BOOM
Bu-foon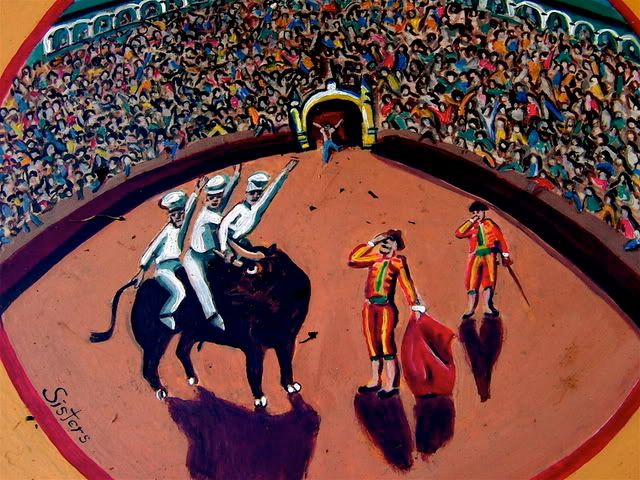 Trying to stay light and funny, I have this piece I wrote a couple of months ago. I don't think I've used it here yet.



the night I got chased out of Mexico

this
is a story
about the time
I got chased out of
Mexico
by a posse
of Mexican taxi cabs

I was a young guy
just old enough
to get a taxi license
and I was driving
cab
on the Texas side
of the border

I picked up a fare
outside
one of the hotels
who wanted
to go to Mexico
and I said
hell yes
cause it was about
35 miles
and at 35 cents
for the first mile
and 10 cents a mile
thereafter
it was a pretty good
payoff
of which I'd get
a third
which never was
a hell'uv a lot
most nights
but better for a
trip
like this

so we headed out
down 281
for Matamoros
through Brownsville
and across the bridge
from where I knew
how to go two places
boys town
about which we
will speak no more
and the central plaza
which was close
to the mercado
and lots of good
nightclubs
good food
music
and floor shows
with sometimes
naked women
and that's where
the fella I was
carrying
wanted to go
so we went there
and I dropped
him off at the plaza
and while he paid me
I noticed all
the Mexican cabbies
giving me the eye
and I noticed
when I left
some of those
Mexican cabs
started following
behind
and then I noticed
I had ten to fifteen
Mexican cabs
riding my back
bumper
and I said to myself
oh shit
I screwed up
and the way
they were following
close and honking
it looked pretty clear
that they were
pissed
about whatever
it was I did
so I took off
for the bridge
as fast as I could
trying to remember
as I flew
which of the many
one way streets
in Matamoros
were going my way
and which were going
to either get me lost
of back to the plaza
where more trouble
was sure to be
waiting
and when I reached
the bridge
I tossed my 8 cents
to cross
to the Mexican
border guard
without
hardly stopping

when I got back
my dispatcher
told me the rules -
cabs don't cross
borders
fares are dropped
at the bridge
where they can
walk across
and get a local
cab
so
I really felt dumb
and never did that
again
though one time
I did pick up a guy
at the bridge
who had been in
jail
in Matamoros
for three days
and was beat
all to shit
and bleeding and
barely conscious

I took him home
and dropped him off
at the hospital
and his friend
who had gone
to Matamoros
to get him out
of jail
and had ridden
back with him
gave me a $3
tip
which was pretty
good
for the time










My next poem is by Daniel Donaghy from his book Street Fighting Poems, published by BkMk Press in 2005.

Donaghy holds a B.A. from Kutztown University, an M.A. from Hollins College, and an M.F.A. in creative writing from Cornell University. At the time the book was published he was working on a Ph.D. in English at the University of Rochester.



Ann's Corner Store

Ann Russell worked the nigh shift,
listened to Phils' games with the sound low
so her husband wouldn't hear it upstairs,
so her son wouldn't wake into the pain
he'd become from cancer, skin sliding from bone,
teeth gone, gauze hiding the scalp
once crusty from a slicked-back wave.
The boy's mitt waited by the register
while Ann bagged my candy ad gum,
her chapped lips a line of worry
while Kalas called the play-by-play,
whispering into the radio
for a sign that the Phils would pull it out,
get by the Dodgers into the Series,
that the store wouldn't get robbed again
or her daughter pregnant by a corner boy,
that her son would get better
and back onto Lighthouse Field,
owning short and third, hitting cleanup,
or else die soon and get it over with,
Ann gone those tight minutes
before she came back with my change,
flipping coins into the air,
pulling one from behind her ear
before she slid them into my cupped hands.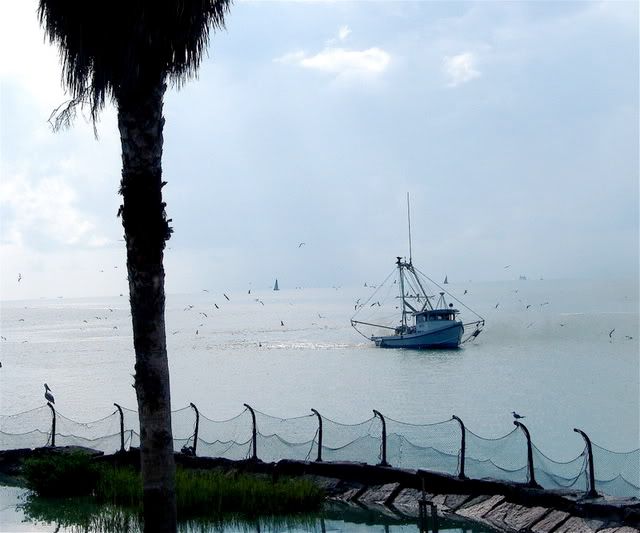 And now, the latest from our friend, Alice Folkart, caught in mid-loll on the beaches of Hawaii.



Sometime in July with Jude

"Hey Jude, don't be afraid,
take a sad song and make it better...."
That was the sound track of my own backpack-Europe Movie
the summer of '69, and I was the star.
It seemed to be playing in every the sidewalk cafe
and youth hostel dormitory
from Oslo to Ostia, Vienna to Varrenes.

It penetrated
through the hashish haze,
the wine wonderment,
the pot ponderings,
the ale addledness ,
because it was in English,
the blessed, beloved English
that I yearned for.

I didn't hear much English that summer,
never read a paper, except laboriously in my crumpled French.
No TV, no radio, just the sound track on the train, in the cafe.
The greater world off the trail meant nothing to me.
Only my world was real, only experience mattered.

On a mid-July evening in Amsterdam,
or San Sebastian, or Venice,
I heard that there were men dying,
our men, their men, women and children,
all for what someone thought
was a good enough reason - Vietnam.


But the Beatles told me what I could do:

"....don't be afraid,
take a sad song and make it better."

I tried.
I'm still trying.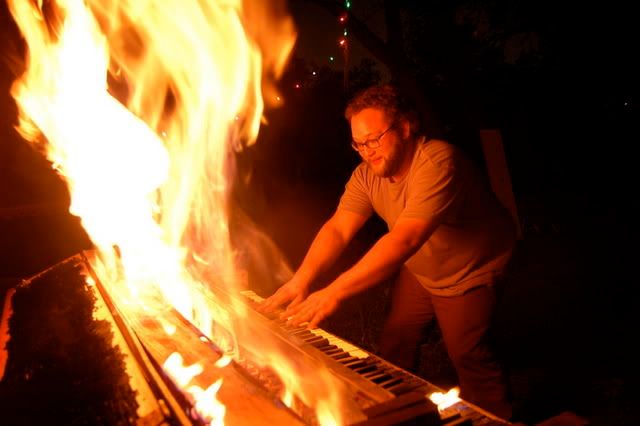 I mentioned in the last issue that I was going to try to begin a new, occasional music review and commentary feature. We begin that feature this week with suggestions from Big G on getting out of a musical rut to cultivate an appreciation of different kinds of music than you're accustomed to.

Two things I can tell you about Gary - first, he really is big and, second, after years of listening closely to all kinds of music, he has developed an ear and a taste worth paying attention to.

Here's what he's got to say about broadening your musical horizon.



Music Seen

Hello my name is Gary and I live in San Antonio, Texas. I'm a somewhat obsessive music fan who has been collecting CDs for nearly three decades. During that time I have seen many genres of music come and go as well found great respect for music done well. However, a couple of years ago I wondered if I was becoming too locked in to a specific type of music. This often leads to a musical experience that wakes nostalgic or awaits the new arrival of some movement that will repeat that experience. I decided to explore other types of music I had not paid attention to. The rise of metal particularly in Europe caught my attention.

I had been exposed to this area somewhat by my friend John through bands like Helloween, Gamma Ray, and SymphonyX. The influence of classical music on the complexity of the music and the thought provoking lyrics was intriguing. How far down that road toward more extreme metal could I go? It was time for a journey.

I began with three albums - Natural Born Chaos by Soilwork, ReRoute to Remain by In Flames, and Blackwater Panic by Opeth. I tapped into a stream of music that forced me to listen not just hear. The lyrics provoked thought and perspective. The voices ranged from powerfully melodic to visceral growling that drew me in. I was listening instead of hearing or anticipating what I had heard before. Sometimes I felt the need to interpret what was going on. The more I expanded my view the more I realized so many great bands I had missed by restricting my taste.

The albums I mentioned are the examples I used but others may suit your taste as well. Even if the journey only goes a short way it is worth every minute. You may not go as far as the bombastic brilliance of Dimmi Borgir or the guttural musings of Six Feet Under but at least you may expand the territory you have seen.

You Can't Hear What You Have Not Seen
Big G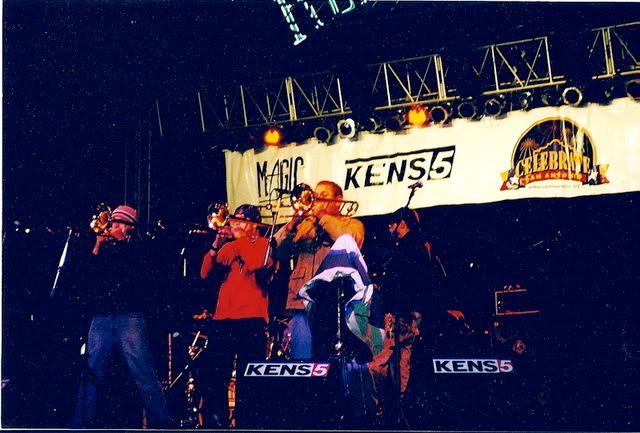 And speaking of music, I wrote the next piece seven or eight years ago after witnessing an event at a performance by a ska band my son was in at the time. Guitar, bass guitar, drums and three trombones, they brought the house down whatever kind of house they played, whether a bar on West Street, a raggae dive in the hood, a summer punk festival, or a downtown New Year's Eve street party.

On this particular night, they were playing a converted railroad depot near the Alamodome.

The poem is included in my book, Seven Beats a Second, available at select book stores or on-line by clicking on the "back to 7beats" link on the top of the page.



gotta dance

shirt off
chest glistening
sweat-wet hair long
swinging as he dances
atop the amp rack
twenty feet in the air
arms pumping feet pumping
skanking
lost in the island beat
oblivious
to the bouncers
sweeping across the room
like an ebony tide
converging on him
when he jumps down
and breaks for the door
smothering him
like a black cloud
on a sunny day

it's the music
he says
can't you hear it

gotta dance
man
gotta dance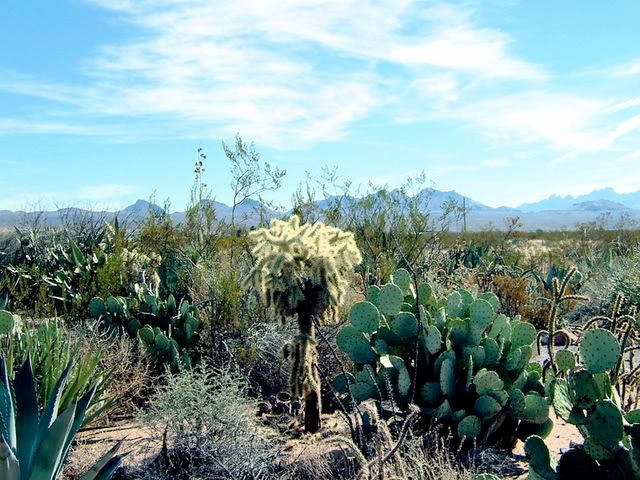 I had intended to start this issue with this poem by Rudolfo Anaya from the anthology The Outlaw Bible of American Poetry. But, it's very long and I didn't want to lose readers before they even got started.

Rodolfo Anaya was born in 1937, in a rural village in New Mexico, the fifth of seven children. He graduated from the University of New Mexico and worked as a public school teacher in Albuquerque from 1963 to 1970. He worked as the director of counseling for the University of Albuquerque for two years before accepting a position as an associate professor at the University of New Mexico.

His first and best-known work is a novel, Bless Me, Ultima. The novel was rejected by numerous East Coast publishing houses, until finally, in 1972, a group of Chicano publishers accepted his book which went on to win the prestigious Premio Quinto Sol award and is now considered a classic Chicano work.

As I said about this poem, it's a very long piece, much longer than I usually use on "Here and Now." But, in addition to being long, it is also mind-blowingly excellent. I cannot imagine that a finer appreciation of Whitman has ever been written and certainly not another such as this written with a passion to equal to Whitman himself.



Walt Whitman Strides the Llano of New Mexico

I met Walt, kind old father, on the llano,
that expanse of land of eagle and cactus
Where the Mexicano met the Indio, and both
met the tejano, along the Rio Pecos, our
River of blood, River of Billy the Kid,
River of Fort Sumner where the dine suffered,
River of the golden Carp, god of my gods.

He came striding across the open plain,
There where the owl calls me to
the shrine of my birth,
There where Ultima buried my soul-cord, the
blood, the afterbirth, my destiny.

His beard, coarse, scraggly, warm, filled with sunlight,
like llano grass filled with grasshoppers, grillos,
protection for lizards and jackrabbits,
rattlesnakes, coyotes, and childhood fears.

"Buenos dias, don Walt!" I called. "I have been
waiting for you. I knew you would one day leap
across the mississippi!
Lap from Manhattas! Leap over Brooklyn Bridge!
Leap over slavery!
Leap over the technocrats!
Leap over atomic waste!
Leap over the violence! Madonna!
Dead end rappers!
Peter Jennings and ungodly nightly news!
Leap over your own sex! Leap to embrace la gente
de Nuevo Mexico! Leap to miracles!"

I also knew that. I dreamed that.

I knew you would one day find the Mexicanos of my land,
the Nuevo Mexicanos who kicked ass with our
Indian ancestors, kicked ass with the tejanos,
And finally got their ass kicked by politicians!
I knew you would find us Chicanos, en la pobreza,
Always needing change for a ride or a pint,
Pero ricos en el alma! Ricos en nuestra cultura!
Ricos con suenos y memoria!

I kept the faith, don Walt, because I always knew
you could leap continents! Leap over the squalor!
Leap over pain and suffering, and the ash heap we
Make of our earth! Leap into my arms.

Let me nestle in your bigote, don Walt, as I once
nestled in my abuelo's bigote, don Liborio,
Patriarch of the Mares clan, padre de mi mama,
Farmer from Puerto de Luna, mestizo de Espana y
Mexico, Catolico y Judio, Moro y indio, frances
y mountain man, hombre de la tierra!

Let me nestle in your bigote, don Walt, like I once
nestled in the grass of the llano, on summer days,
a child lost in the wide expanse, brother to lagarto,
jackrabbit, rattlesnake, vulture and hawk.
I lay sleeping in the grama grass, feeling
the groan of the earth beneath me, tierra sagrada!
Around me, grasshoppers chuffing, mockingbird calling ,
meadowlark singing, owl warning, rabbit humping,
flies buzzing, worms turning, vulture and hawk
riding air currents, brujo spirits moving across
my back and raising the hair of my neck,
golden fish of my ponds tempting me to believe
in the gods of the earth, water air and fire.
Oriente, poniente, norte, sur, y yo!
Dark earth groaning beneath me, sperm flowing
sky turning orange and red, nighthawks dart, bats
flitter, the mourning call of La Llorona filling the
night wind as the presence of the river stirred, called my
name: "Hijo!Hiiiii-jo!"

And I fled, fled for the safety of my mother's arms.

You know the locura of childhood, don Walt -
That's why I welcome you to the llano, my llano,
My Nuevo Mexico! Tierra sagrada! Tierra sangrada

Hold me in the safety of your arms, wise poet, old poet,
Abuelo de todos, Your fingers stir my memory.

The high school teachers didn't believe in the magic
ot the Chicano heart. They fed me palabras sin sabor
when it was your flesh I yearned for. Your soul.
They teased us with "Oh, Capitan, My Capitan"
Read silently so as to arouse no passion, no tears,
no erections, no bubbling love for poetry.

Que desgracia! What a disgrace! To give my soul only
one poem in four years when you were a universe!

Que desgracia! To give us only your name, when you were
Cosmos, and our brown faces yearned for
the safety of your bigote, your arms!

Que desgracia! That you have to leap from your grave,
Now in this begetting time, to kick ass with
this country which is so slow to learn that
we are the magic in the soul! We are the dream
of Aztlan!

Que desgracia! That my parents didn't even know your name!
Didn't know that in your Leaves of Grass there was
salvation for the child.
I hear my mother's lament: "They gave me no education!"
I understand my father's stupor: "They took mi honor, mi
orlgullo, me palabra."

Pobreza de mi gente! I strike back now! I bring you
don Walt to help gird our loins!
Este viejo es guerrillero por la gente!
Guerrillero por los pobres! Los de abajo!

Save our children now! I shout. Put Leaves of Grass in their
lunch boxes! In the tacos and tamales!
Let them call him Abuelo! As I call him Abuelo!

Chicano poets of the revolution! Let him fly with you
As your squadrons of words fill the air over
Aztlan! Mujeres chicanas! Pull his bigote as you
Would tug at friendly abuelo! His manhood is ours!
Together we are one!

Pobreza! Child wandering the streets of Alburque! Broken
by the splash of water, elm seed ghost, lost and by winds
of spring mourned, by La Llorona of the Rio Grande
mourned, outcast, soul-seed, blasted by the wind
of the universe, soul-wind, scorched by the
Grandfather Sun, Lady Luna, insanity, grubs scratching
at broken limbs, fragmented soul.

I died and was buried and years later I awoke from
the dead and limped up the hill where your
Leaves of Grass lay buried in library stacks.

"Chicano Child Enters University" the papers cried.
Miracle child! Strange child! Dark child!
Speaks Spanish Child! Has Accent Child!
Needs Lots of Help Child! Has No Money Child!
Needs a Job Child! Barrio Child!
Poor People Child! Gente Child! Drop Out Child!
"I'll show you," I sobbed, entering the labyrinth of loneliness,
dark shadows of library, cold white classrooms.

You saved me don Walt, you and my familia which held
me up, like a crutch holding the one-leg man,
Like armor holding the lover,
Like kiss holding the flame of Love.

You spoke to me of your Manhattas, working men and women,

miracle of democracy, freedom of the soul, the suffering
of the great war, the death of Lincoln, the lilacs' last
bloom, the pantheism of the Cosmos, the miracle of Word.

Your words caressed my soul, soul meeting soul,
You opened my mouth and forced me to speak!
Like a cricket placed on dumb tongue,
Like the curandera's healing herbs and
Touch which taught me to see beauty,
Your fingers poked and found my words!
You drew my stories out.
You believed in the Child of the Llano.

I fell asleep on Leaves of Grass, covering myself with
your bigote, dreaming my ancestors, my healers,
the cuentos of their past, dreams and memories.

I fell asleep in your love, and woke to my mother's
tortillas on the comal, my father's cough, my
familia's way to work, the vast love which was
an ocean in a small house.

I woke to write my Leaves of Llano Grass, the cuentos
of the llano, tierra sagrada! I thank the wise
teacher who said, "Dark Child, read this book!
You are grass and to grass you shall return."

"Gracias don Walt! Enjoy your stay. Come again. Come
Every day. Our ninos need you, as they need
Our own poets. Maybe you'll write a book in Spanish,
I'll write one in Chinese. All of poetry is One."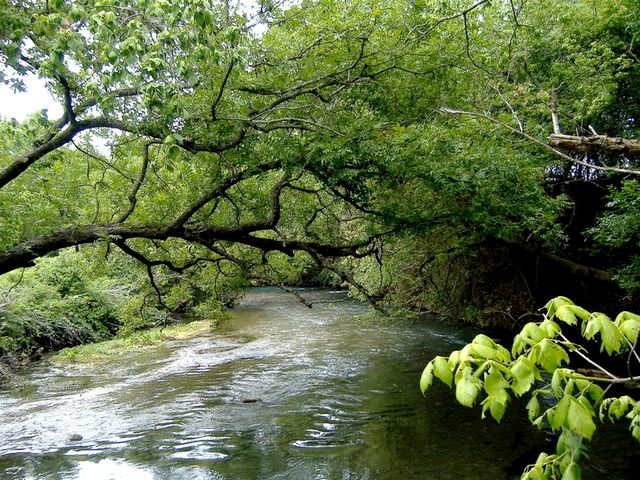 Next, I have a poem by Joanna M. Weston.

Joanna has had poetry, reviews, and short stories published in anthologies and journals for twenty years. She has two middle-readers, The Willow Tree Girl and Those Blue Shoes, in print; also A Summer Father, poetry, published by Frontenac House of Calgary.



Wind In Branches

the curve and loop of wind
when doors are closed drapes drawn
sound of beating wings
the dip and rise of them

gusts move fabric
pluck leaves by the fistful
frittering their colour

sparrows cling to the feeder
impervious to the thrust
and force against them

wind finds its word
in microscopic throats
with seeds of meaning
blown down channels of song
releasing music
into the rush of air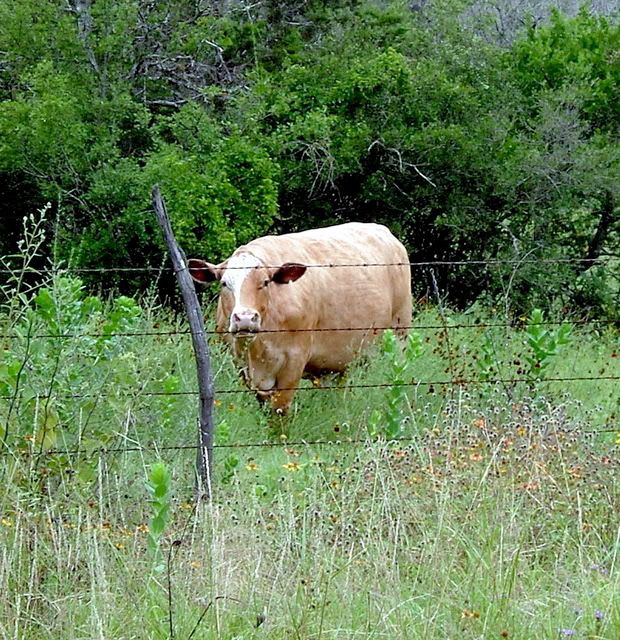 For baseball fans we have a treat this week, from O Holy Cow!, the recently discovered poetry of Phil Rizzuto, the Hall of Fame shortstop and Yankee game broadcaster for years and years and even more years.

What I have actually are short, live, impromptu snippets from Rizzuto's many years of announcing Yankee games, arranged and formatted by editors Tom Peyer and Hard Seely.

Rizzuto died in 2007, eighty years from his birth.



Reversal of Opinion

And he hits one in the hole
They're gona have to hurry.
THEY'LL NEVER GET HIM!
They got him.
How do you like that,
Hold cow.
I changed my mind before he got there
So that doesn't count as an error.

July 10, 1992
Seattle at New York


Dickie Poem Number One

Dickie Thon the batter.
Now way way back when he first came
Into the big leagues,
I mention the fact that I used to play
With his grandfather.
Baseball.
Sandlot baseball.
He went away to the minor leagues.
And during the service time,
He was in Puerto Rico.
And he was a very
Astute young man.
Don't forget,
This was way back
In the Second World War.
Grounder to short,
And Velarde just flips
To Stankiewicz for the force.
And that'll do it.
And I'll finish my story later.

April 27, 1992
Texas at New York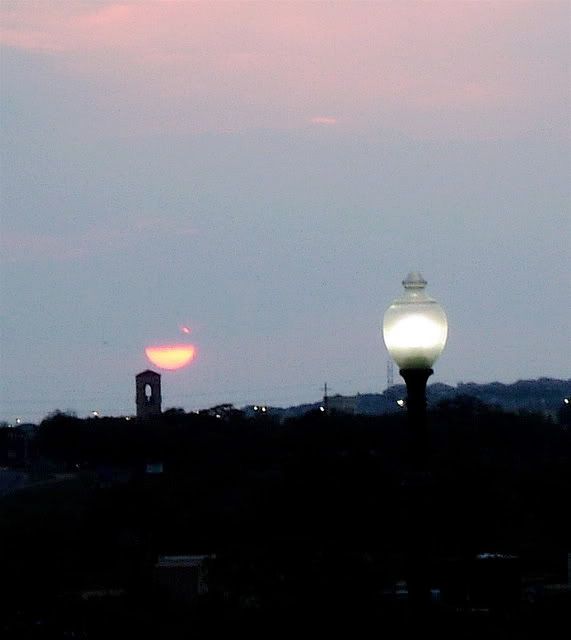 I wrote these little pieces a couple of years ago after reading from the Tao Te Ching and freely admit there are no new thoughts or ideas here. My aim was to try to rewrite what I had read in language closer to my own, aiming, in the process, to get a better understanding behind the deceptively simple text.



along the way

i

listen to silence
and know a true mystery

whose answer is seen only
in darkness complete

ii

beauty is not known
in the stars

and water not found
in the seas

wet is a thing
of deserts searing and dry

and beauty
a diamond in the mud

iii

with this mark
i rend the universe

with this voice
i cry the apocalypse

together,
we will defy all eternity

iv

from birth comes death
our birthright to die

leaving the unborn to live
forever, stay forever, be forever

while we pass in and out
of the eternal wake

v

sing softly
and let the song
become your voice

be at one
with the one
that encircles all

become the center
by letting the center
find the one that is you

vi

look at me
and see a construct
of belief

for i am not
until we agree
i am

vii

find the value
of that which is not

the hole in a cup
that makes a bowl

the cut in the wall
that opens a door

the empty corner of a heart
that awaits the embrace
of a love other-than-self

that which is not
is the nurture
for that
which may someday be

viii

the gifts of old
can only be seen
by those with a gift
for seeing anew

the blur of familiarity
blinds us

eyes tight shut
restores our deeper vision

ix

water flows
as it will go

bringing life
with the indifference
of a pure force true
only to its own measure

we can ride its tides
but never change them

x

listen

if i say nothing
you will hear the truth
of all i know

if you hear me speak
you hear a lie
for the truth cannot be told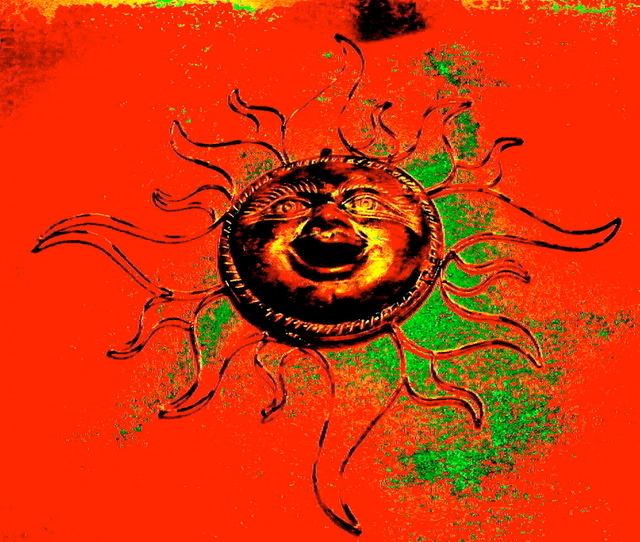 James Laughlin is a member of the American Academy of Arts and Letters. He founded the publishing house of New Directions in 1936, while still an undergraduate at Harvard. His own first book of poems, Some Named Things, appeared nine years later. He published his Collected Poems in 1994, then published The Country Road in 1995 and The Secret Room in 1997.

This poem is from The Secret Room.



The Truth Teller

As I was walking along the sidewalk
Of 14th Street I encountered a mad-
Woman who, without pause, was talking
To herself in a loud voice, making
Wild gestures as she went along. I
Turned around to follow her, thinking
She might have a message from, some-
Thing I ought to know about. Perhaps
She was in her fifties, a dumpy
Little person, her hair all in
Unkempt tangles. She was wearing
A bright red dress which must have
Been given her by the Salvation
Army. Her high sneakers were filthy.

Although I got close to her, she
Was hard to understand. At times
Her voice rose to a shout. Was it
Yiddish, Polish, Italian she was
Speaking? None of those that I
Could recognize. Was she echolalic?
Probably she had been let out of
A mental hospital as harmless.
Then I got it: she was cursing
God in very rough language. "You've
Made a fucking mess out of this
Fucking world. No place for us
Poor people to live, nothing to
Eat unless we beg for it. Only
The fucking rich people have
Anything and they don't give a
Shit about us. And the fucking
Police rousting us out of the
Good begging streets, fucking
Bastards the lot of them."

That was the message, and it
It was the truth, a true message.
When we stopped for the lights
At Eight Avenue I reached for
My wallet and gave her all the
Bills I had. She didn't thank
Me, didn't even look at me. She
Just stuffed the money into the
Neck of her dress and ran across
The avenue, still shouting and
Swearing. "Fucking world you've
Made, all shit, fucking shit."









The next poem is by Laurel Lamperd.

Laurel says she lives within sight of the Southern Ocean on the south coast of Western Australia. She writes novels and short stories as well as poetry. With a friend, she published The Ink Drinkers, a poetry and short story anthology of their work.



Apricots

Confucius taught his disciples
under an apricot tree.
They ate the juicy fruit
and listened to his words of wisdom.

She whispered
Confucian tenets to her lover
caressed his brow
his mouth.

Thumbnail bits of white
of the apricot flower
drifted down
settled on her lips.

He kissed them away
gave her ripe apricots
made promises.

The knot faces in the tree
reminders of the ancient sage
did not tell her
the fruit would be
the tart bitter feelings of regret.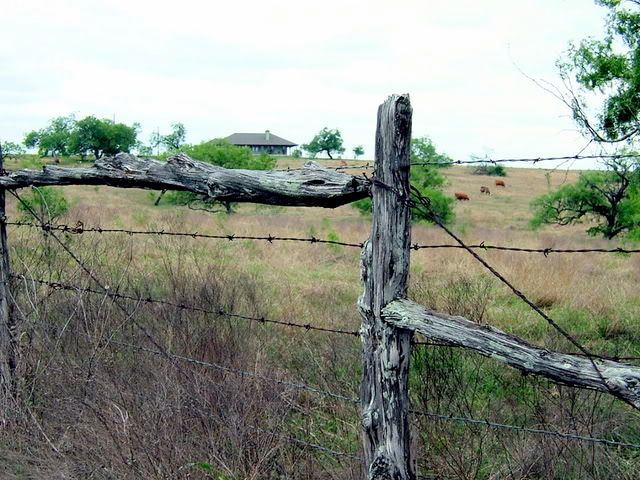 The next poem is by Paula Rankin from her book Augers published by the Carnegie-Mellon University Press in 1981.

I couldn't find much of a biography on Rankin, other than that she was born in Virginia in 1944, lived in Tennessee when the book Augers was published and has written at least one more book since.



Poem for Miners

Does everyone wake up one day
to find his vocation is looping
Texas interstate,odd country where,
no matter what pre-Neanderthal cell
his family began in, there is a counterpart,
- ocean, forest, rock, tumbleweed,
boom towns still on the map
of everyone's desert,

as if, with luck, a man might accidentally
veer down a ramp and stake a claim
on a family plot passed down to him
in a will burned before America?

Does everyone sooner or later wake
as I do now, inside so man other bodies,
sifting genes like a prospector panning for gold?

All I have of my Texas father
is a snapshot staring through credit cards,
through the cracked seam in my wallet
towards anything I pretend
is the object of his attention.
Father, I am low on luck, so forgive me
if I walk you up and down the tracks
of the Santa Fe, as if it will help you
lose weight, improve your circulation,
stoke coals into the failed furnace
of your heart. Is there anything here
I can hammer like a spike into railroad ties,
something so true I can finish
the unfinishable novel
about me who walk off
and keep walking
and never look back
except through eyes flattened
to fit inside wallets?

If I say I stand in Sweetwater, Texas,
asking this, I man it as any town
where no Alamo overshadows other defeats -
one man going down at a time
one descendant mining for the least
geiger count transmitted
in the unreasoning hope
he will know how to pass it down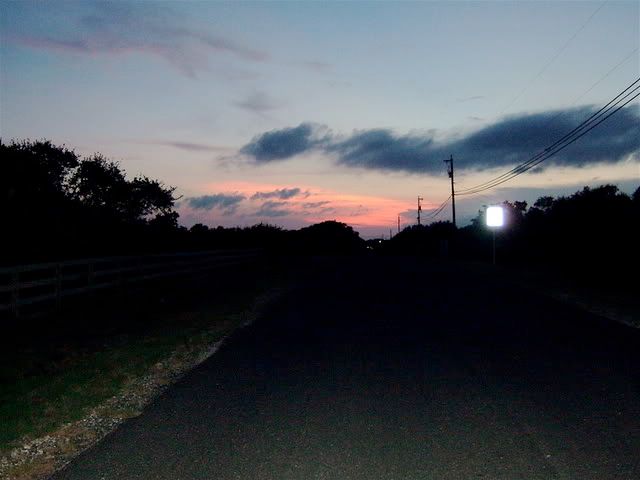 Several years ago, I had a long disagreement with my son, a musician, who maintained that improvisation was the truest and most pure form of music. I disagreed then, but now, as I try to write, I have begun to see some truth to that idea and have tried to incorporate an improvisational spirit into the way I write. The result is that often I don't have any idea what I'm going to write about when I start a piece and usually, when I think I know, I turn out to be wrong.

Sometimes, for me, at least, it's best to just start riffing, going where the movement of words takes me. But, in doing that I have accept ownership up front for whatever the process produces, for just as a musician can't withdraw his improvisation once it's done, neither can I. I can only hope that somewhere in the process of improvising it has taken me to a poem.

That's what I did here - maybe there's something to it, maybe not. Either way, the result is mine and I'm stuck with it.



just walking

in the spring of 1963,
John Kennedy
was in the last few months
of his life
and i was 19
nearing completion
of my first year
at Southwest Texas State University...

...just a few months after the Cuban missile crisis had me wondering for several days if my first semester in college would be my last, wondering if in the next few days there would even be a university to go to, a scary time, the scare forgotten by the time this story unfolds...

...on a particular evening
that was no special particular
evening, four of us
were at Carson's Restaurant
about 7 in the evening,
drinking coffee
and exchanging bullshit,
as we often did,
when someone brought up
a story in the newspaper
about a group of Marines
who had walked fifty miles
in response to something
President Kennedy had said
about the importance of fitness
and the benefits of long distance
hiking...

...none of us knowing at the time that Kennedy's health was such that he could barely walk across a room unless popped full of pills and poked full of injections...

...and someone said...

...and we never absolutely identified which of the four of us it was...

...he said hell,
if a bunch of pussy marines
can walk fifty miles then surely
Air Force ROTC warriors
in training
can do just as well...

...actually i had quit ROTC the first day when the commander yelled at me and i said, fuck this, and turned in my uniform, but what the heck, this fifty mile walk thing sounded like fun so i was game...

...now Carson's Restaurant...

...still a year away from being desegregated, along with the University, when someone from Washington indicated to powers who were that such a state of affairs was highly embarrassing to it's most famous alumni, the new President of the United States, who was working overtime to enact a most historic piece of civil rights legislation second only to the Emancipation Proclamation in importance in the nations history - I was an innocent in the spring of 1963 and just assumed black people and brown people didn't eat there because they didn't like the food...

...now Carson's Restaurant
was located right on Interstate 35
which went right straight on
to San Antonio, fifty miles away
and home town of one of us, a place
where a welcome and breakfast...

...as well as a ride back to our dorm...

...would surely be available

it seemed like a hell'uv
a great thing to do so at 7 in the evening
we headed out walking on I-35, which,
though it is an eight-lane parking lot
from Laredo to Dallas these days,
it was, in 1963, brand new and lightly traveled

the first twenty miles to New Braunfels were easy,
taking us about four hours, a good walking pace

the last thirty miles to San Antonio took twice
that long, as each rest stop became longer
until we finally quit taking rest stops
out of fear that if we stopped
we'd never start again

until after twelve hours exactly
we arrived,
blistered, with leg cramps, but exhilarated,
we arrived at the front door of our destination...

...a popular song, played over and over during those twelve hours of walking was a song by the Serendipity Singers a group never heard from again, though several members became well-known as part of other groups like the Mommas and the Poppas and The Loving Spoonful


"Walk right in,
Sit yourself down,
Baby,
Let your mind roll on"

or something like that

and we rolled on and ever since that song has been a part of the soundtrack of my life, playing softly in the back of my mind whenever the road gets rough and the row gets tough to hoe...

...at our destination
where a breakfast of bacon and eggs
and pancakes
and a hot bath to uncramp the cramps
because once we got there and sat down
one big cramp is what we were

and a lot of miles stretch out behind me now
but I still think of those fifty miles
in the spring of 1963
reminding me
that there is no reverse gear in life,
that the truest thing is
once you start, you have to finish,
and the deeper the water
the harder you have to swim









I end this week with some words of wisdom of A.R. Ammons from the Spring 1997 issue of Poetry East, a poetry journal published twice a year by DePaul University.

Ammons, who died in 2001 at the age pf 75, was a well know poet and translator. He wrote his first poems while serving on a destroyer in the Pacific during World War II. After the war, he returned to civilian life where he majored in science at Wake Forest University and later did graduate work in English at the University of California at Berkeley. For a year he served as an elementary school principal on Cape Hatteras, then, for the better part of a decade, he worked at Fedrich & Dimmock as a sales executive in his father-in-law's biological glass company in New Jersey. Later, he became poet in residence at Cornell University, writing his own poetry all the while.



Old Geezer

The quickest
way
to change

the world is
to

like it
the
way it

is.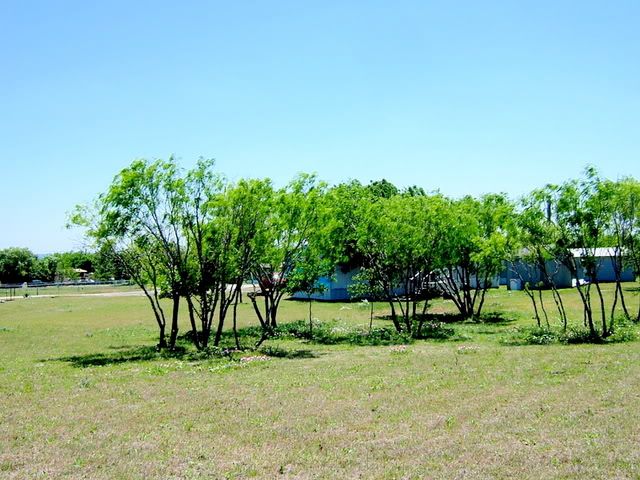 Time to tie it all down and move on. Tomorrow will be another day pushing paint brushes and other instruments of sweat and sore muscles at our little money and labor pit in the country, so I'll be trying to get this posted this evening. I hope to hell we get the damn place sold before it kills me.

So, as you struggle with whatever it is that occupies your life, thanks for coming to our little blog and, remember, all of the material contained herein remains the property of its creators. The blog itself is produced by and the property of me...allen itz