sky hook
Friday, March 21, 2008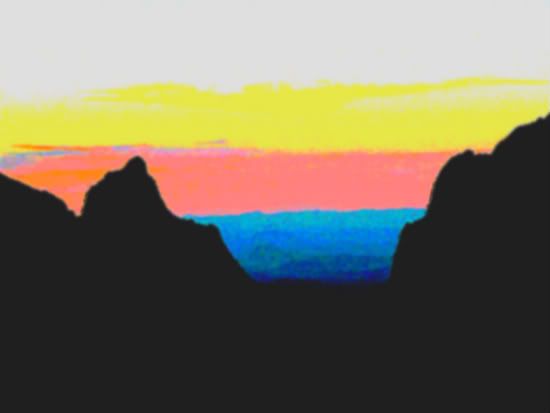 III.3.4.





So here we are again. Welcome.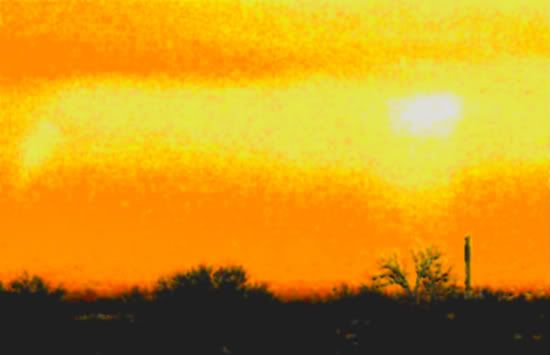 I was going to start this week with a series of short poems from The Outlaw Bible of American Poetry, but apparently the outlaws weren't too much into brevity, so instead I have this piece from Henry Miller, second choice but definitely not second rate.



A Poem in Prose for My Venus

Were you conscious last night
Of the grandeur of the moon?
Did you know that she has a pound of honey?
You, oh pound of honey for all the couples
Crouched together everywhere in the world.
The men on their backs their phalluses
in huge erection.
The women, their vaginas sighing
and flashing.
All making love like
animals of hell.
All bridled by the desire -
the incredibly fruitful desire.
The air was pierced by the bizarre sounds -
the groaning of elephants, the "whinnying" of horses and the
bleating of
calves.
It would be deplorable if everything was not commanded by the God Priapus.
His stamp was visible here and there -
briefly, everywhere.
He reined over the night like an
emperor...Sometimes it was terrible.
But little by little one heard the Chopinesque music, the
nostalgia,
the sobs, the cries of the camels - everything
was very beautiful
Chopin and Ravel - and Debussy!
Oh what divine music! Played by an angel with the refinement
of a prince.
Suddenly a resurrection.
The obscured couples rise and
begin to sing.
Their voices reach the edge of the sky.
Even the dead are touched.
The dead are revived, delirious
Now the birds can also
be heard.
"Hark hark the lark at Heaven's gate...et tra la la"
Yes the dead and the angels understand
English - how odd it is.
The gods and the half-gods speak
Hungarian and Polish
But only amongst themselves!
The dawn arrives...everything becomes
silent. The world breathes.
The angels disappear into the
images of Fra Angelico.
Da Vinci sleeps. Botticelli opens his eyes.
The world begins under a
Pale blue sky. Rather bluish.
Until we see each other again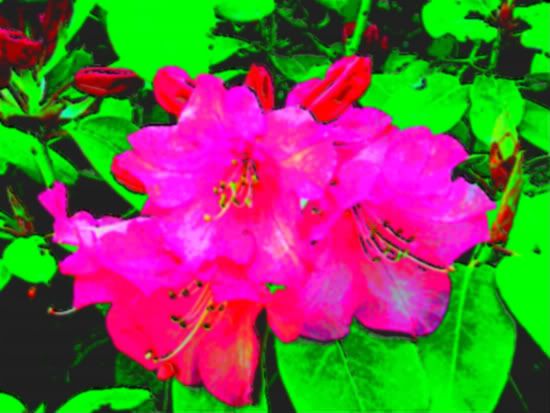 Here's a poem by S. Thomas Summers from his book Rather, It Should Shine.

I read Scott's work often on The Wild Poetry Forum. He is a teacher of English at Wayne Hills High School in Wayne, New Jersey. His poems have appeared in various print and online journals. His previous chapbook, Death settled well won Shadows Ink Publications 7th Biannual Chapbook Competition.



Bruise

I'm not delicate
enough to slip

between rose petals,
but I'd like to see the world

from that velvet cradle -
feel the sun's gentle

fingers pull me
toward eternity,

discover ecstasy
in a rain drop.

Tonight, kiss softly -
even as a breeze bites

the apple dangling
from its tree. Darkness

scratches my skin -
how easily I bruise.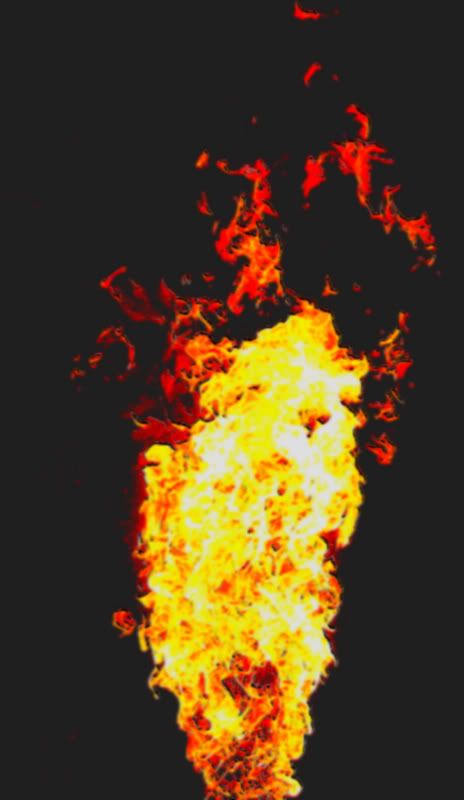 Now, here are two short poems by Portuguese poet Eugenio De Andrade from his book Forbidden Words. It is a bilingual book, with English translations by Alexis Levitin.



In Praise of Fire

A day
of utter sweetness comes:
everything burns.

Light burns
in the windows of tenderness.

Birds,
in the bright
labyrinth of whitewashed walls.

Words burn,
the purple shade of ships.

The wind,

where I have a house
on the edge of autumn.

The lemon tree, the hills.

Everything burns
in the utter sluggish
sweetness of the afternoon.



The Art of Navigation

See how the summer
suddenly
turns to water on your bread,

and the night turns to boat,

and my hand to sailor.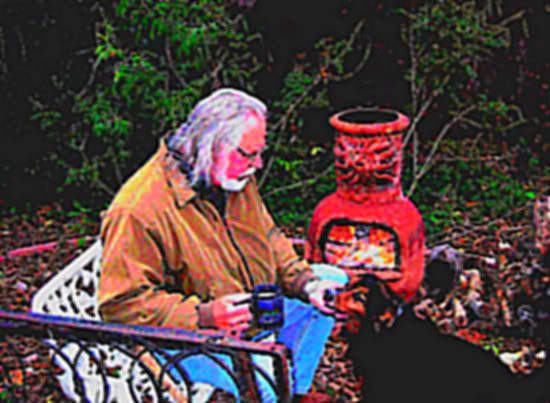 Read a story in the National Geographic. Wrote a poem. There you go.



time to meet our fellows

i was reading
in National Geographic
about the intelligence
of some of our fellow
earthly creatures

dolphins
with vocabulary, syntax
and a creative imagination;
birds
that remember the past
and plan for the future;
Kanzi, the bonobo,
learning sign language
spontaneously
from watching his mother
being taught (he may be speaking
English, they think, just too fast
and high pitched
for our ears to understand);
Betsy, the border collie, who
recognizes objects from photographs,
and who knows 340 words and
is learning more at the advancement rate
of a 4-year old;
even octopi
who play for the fun of the playing

more and more
we begin to recognize
kinship
with creatures
not of our own kind

except for some,
the egocentric,
the ethnocentric,
the homo sapien-centric
who
imagine
the world
and all the universe that surrounds it
as a preserve
set aside for their pleasure and exploitation;

these do not believe

these cannot believe,
having
too much invested
in an unearned superiority
over all other creatures

their disbelief is their loss,

but i know better
for i have watched
my Reba watching

and though
I cannot know for certain
what goes on
behind those cinnamon eyes,
i do know
it is far more
than just the mindless grinding
of an unthinking id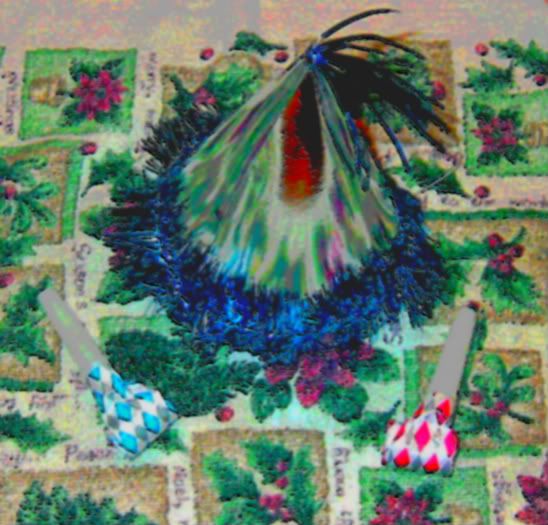 Here's another poem from Good Poems for Hard Times, this one by Leah Furnas.

Furnas, born in 1933, is form Oregon, growing up in her parent's tavern. She taught elementary school for 20 years, then sold real estate for the next 20, then retired, took a poetry class and started writing. She wrote this poem on a steno pad brought at a gas station on the way to a friend's 50th wedding anniversary party.



The Longly-Weds Know

That it isn't about the Golden Anniversary at all,
But about all the unremarkable years
that Hallmark doesn't have a card for.

It's about the 2nd anniversary when they were surprised
to find they cared for each other more than last year

And the 4th when both kids had chickenpox
and she threw her shoe at him for no real reason

And the 6th when he accidentally got drunk on the way
home from work because being a husband and father
was so damn hard

It's about the 11th and 12th and 13th years when
they discovered they could survive crisis

and the 22nd anniversary when they looked
at each other across the empty nest, and found it good.

It's about the 37th year when she finally
decided she could never change him

and the 38th when he decided
a little change wasn't that bad

It's about the 46th anniversary when they both
bought cards, and forgot to give them to each other

But most of all it's about the end of the 49th year
when they discovered you don't have to be old

to have your 50th anniversary!!!!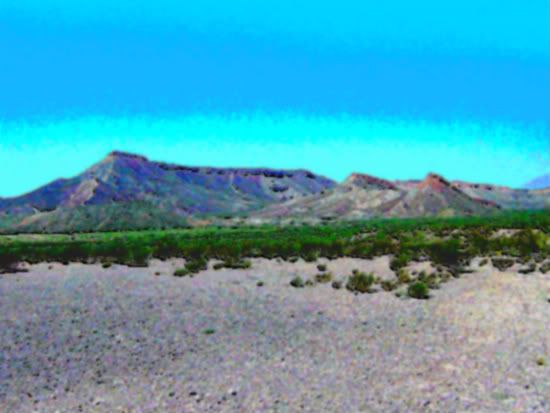 Here's a good friend of "Here and Now", Dave Ruslander, with two poems from his book Voices in my Head.



Parched

I am a dry wash in the desert,
cracked impacted - hard.
Smell the heat float over
as I simmer in midday sun
and await dueling scorpions
under night's sky.

Eventually,
a wall of water
will transform me;
flowers will bloom on a cactus.


I Stepped Back and
Blew Out the Candle

Darkness became my partner
and wrapped cold arms around me
in a difficult intimacy.

I felt as much a lion as a lamb.









Next, a piece by Jack Kerouac from his book Mexico City Blues.



216th-C Chorus

Well roofed pleasant little hut,
screened from winds:
That's all I need, Foursquare
The image of Buddha in my brain,
Drawing from the countryside the verdant
Fantasm of conception, saying:
"We seen imageries of bush & tree,
Like you, have risen from a mystery,
And the mystery is fantastic,
Unreal, illusion, and sane,
And strange - It is: When ye
Are not born, thou never showest:
When thou art born thou showest,
Thou showest emeralds and pine trees
And thou showest, and if not born
Thou showest naught in white
Dazzling buried in mindless obscure sea
That strange eternity devises to befool,
Befoul and play unfair with Mag
The worshipper and worrier, Man,
Mag, Mad,
it's all green trees, men
And dogs of toothbone:
All shine in the dust,
All the same Novice Scotia"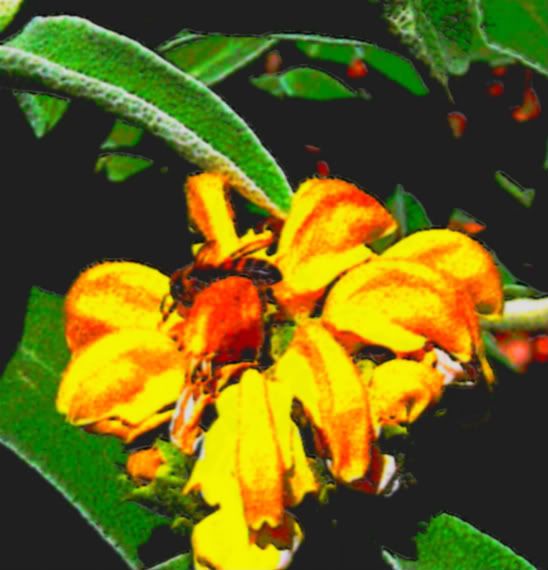 Pretty much a regular old poem about pretty much a regular old day.



and now, on to Act II

beat
the sun up this morning
as usual,
moved the cat off my chest
and stumbled into the bathroom,
checked in the mirror,
yep,
it's me,
washed brushed
ascended
the throne
dressed
checked lottery numbers,
shelved
plans for purchase of sports car
got the old Caddy started
and sputtered off to Jim's
for coffee and local newspaper
said hi to all the waitresses
listened
the church goers behind me
talk about the early sermon
paid for my coffee
and left a large tip, it's
why they love me,
went home,
picked up D, drove
to Ihop for Senior Special
and more coffee,
paid for breakfast,
left a large tip, it's
why they love me, then
on to Borders for latte
and the Times and howdy-dos
for the Sunday morning
regulars, talked
about the weather,
"gonna be damn cold today"
for winter,
"gonna be damn hot today"
for springsummerfall,
and that's the weather
and there's not much else
to talk about and didn't
want to anyway cause
the paper's just sitting
there waiting to be read,
not to mention the funnies
from the local paper
peeking comically
from beneath the latest
bullshit from Bushington,
so adios, muchacho,
been nice talking to you,
time to go, pay the bill,
leave a big tip, it's
why they love me,
D to the movies,
me here, catching up,
pulling down the
curtain on
Act I

more excitement in Act II?

nah, not likely,
being contented like the cows
in California,
i don't need no stinking
excitement,
mon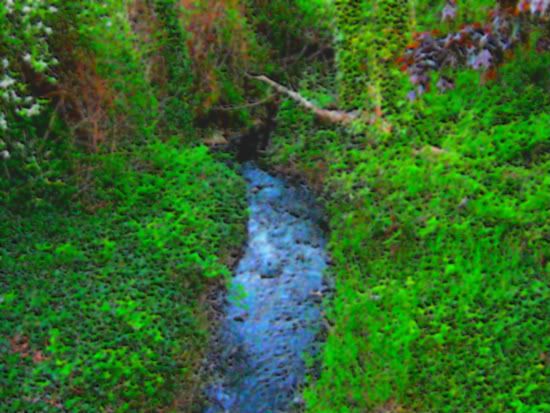 Gwendolyn Brooks was born in 1917 and died near the end of the year in 2000. She won the Pulitzer Prize in 1950.

This is a poem from her book Selected Poems, published by HarperCollins in 1999.



The Ballad of Rudolph Reed

Rudolph Reed was oaken.
His wife was oaken too.
And his two good girls and his good little man
Oakened as they grew.

"I am not hungry for berries.
I am not hungry for bread.
But hungry hungry for a house
Where at night a man in bed

"May never hear the plaster
Stir as if in pain.
May never hear the roaches
Falling like fat rain.

"Where never wife and children need
Go blinking through the gloom.
Where every room of many rooms
Will be full of room.

"Oh my home may have its east or west
Or north or south behind it.
All I know is I shall know it,
And fight for it when I find it."

It was in a street of bitter white
That he made his application.
For Randolph Reed was oakener
Than others in the nation.

The agent's steep and steady stare
Corroded to a grin.
Why, you black old, tough old hell of a man,
Move your family in!

Nary a grin grinned Rudolph Reed,
Nary a curse cursed he,
But moved in his House. With his dark little wife,
and his dark little children three.

A neighbor would look, with a yawning eye
That squeezed into a slit.
But the Rudolph Reeds and the children three
Were too joyous to notice it.

For were they not firm in a home of their own
With windows everywhere
And a beautiful banistered stair
And a front yard for flowers and a back yard for grass?

The first night, a rock, big as two fists.
The second, a rock big as three.
But nary a curse cursed Rudolph Reed.
(Though oaken as man could be.)

The third night, a silvery ring of glass.
Patience ached to endure.
But he looked, and lo! small Mabel's blood
Was staining her gaze so pure.

Then up did rise our Rudolph Reed
And pressed the hand of his wife,
And went to the door with a thirty-four
and a beastly butcher knife.

He ran like a mad thing into the night.
And the words in his mouth were stinking.
By the time he had hurt his first white man
He was no longer thinking.

By the time he had hurt his fourth white man
Rudolph Reed was dead.
His neighbors gathered and kicked his corpse.
"Nigger -" his neighbors said.

Small Mabel whimpered all night long,
For calling herself the cause.
Her oak-eyed mother did one thing
But change the bloody gauze.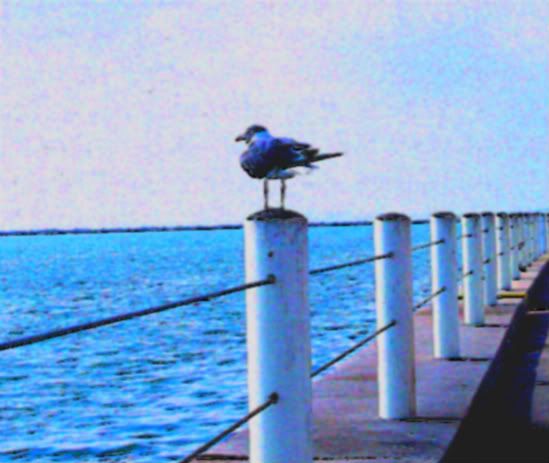 Here's a children's poem from San Antonio poet Margaret Mayberry. I first met Margaret at our regular Monday night poetry get together and have enjoyed her readings every week since.



The Sea Shell

If I put you to my ear, I hear the whispering sea,
And the plaintive cry of seagulls flying high and free,
I can hear the hollow echo in the damp dark cave,
And the soft rhythmic whoosh in the undulating wave,

Big shell, little shell, what places have you been?
Do you speak of far off lands and strange things you've seen?
Do you tell of calm seas, silver in the dawn's light?
Of wild storms raging in the darkness of the night?

Pretty shell, pale pink shell, I hold you in my hand,
Delicate shell, white shell, I've plucked you from the sand,
I'll tell you all my secrets if you will tell me yours,
I can tell of sandcastles and you of distant shores,

I like to watch the green waves beneath the frothy foam,
But Mother will be waiting and I have to go on home,
I'll put you in my pocket and you'll go back with me,
When I take you out tomorrow, I shall still hear the sea...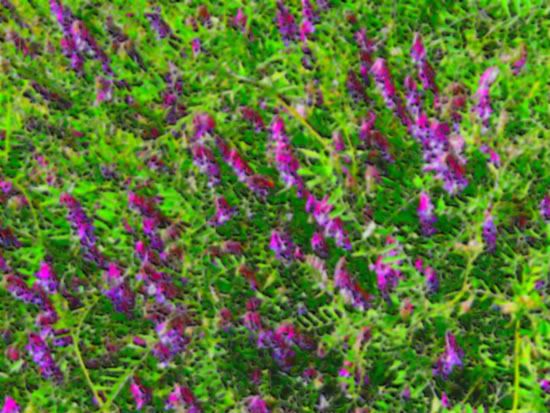 It seems like a good time for another poem from The Outlaw Bible of American Poetry. I chose a poem by Gerald Locklin.

Locklin has taught English at California State University, Long Beach, since 1965 and is the author of over 125 books and chapbooks or poetry, fiction, and criticism.



Paul Cezanne: The Large Bathers, 1906

it was a good year to look backwards.

to when the woods were a cathedral.

to when the clouds were white as
eden, and the sky angelic azure.

shame was uninvented; men and women
were not yet at war.

world and time were endless, ageless:
we had world and time enough.

the wisdom of water was still with us.

god was the fountainhead:
creation was perfection.

it was a good year, 1906,
not to look ahead.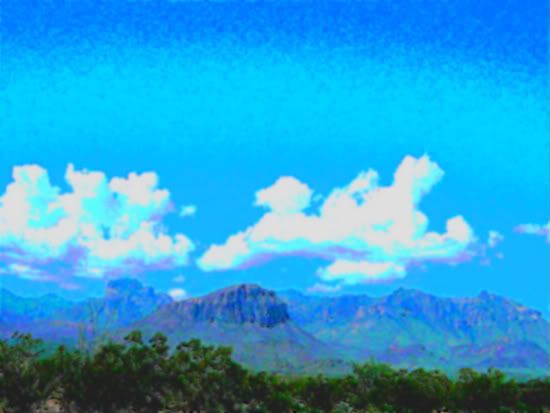 It occurred to me that I am too much the center of my poetic universe and that I ought to look further afield for inspiration.

So, from the book New American Paintings, here we go.

Maybe a good idea, maybe not.



everything changed that stayed the same
(after Scott Listfield's "It's a Question of Simian Survival" - oil on canvas)

the lady
stands,
torch held high,
leaning slightly toward
the rocks, and
still buried to her waist
in beach sand, but
the actor, gone, now
a place for picnics,
for sand castles,
for jumping in the surf,
for an ice cream truck,
bell ringing,
children running,

unseen

another spaceman

long-armed
bandy-legged
spacesuit
shining
silver
in the red
sun

watching

i fear
for the children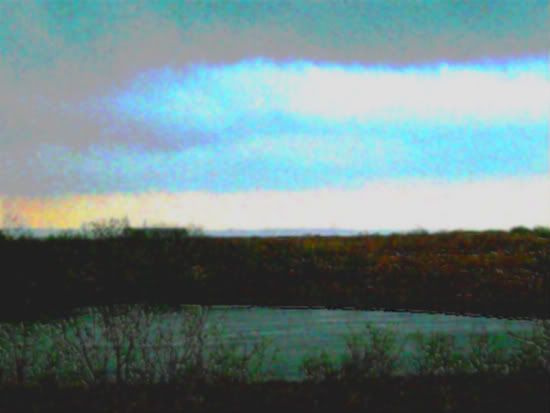 I have mixed feelings about Leonard Cohen, sometimes awed by his brilliance and sometimes the opposite. This poem, from his book Book of Longing strikes me somewhere in the high middle.



Another Poet

Another poet will have to say
how much I love you
I'm too busy now with the Arabian Sea
and its perverse repetitions
of white and grey

I'm tired of telling you
and so are the trees
and so are the deck chairs

Yes, I have given up a lot of things
in the last few minutes
including the great honor
of saying I love you

I've become thin and beautiful again
I shaved off my grandfather's beard
I'm loose in the belt
and tight in the jowl

Crazy young beauties
still covered with the grime
of ashrams and shrines
examine their imagination
in an old man's room

Boys change their lives
in the wake of my gait
anxious to study
elusive realities
under my hypnotic indifference

The brain of the whale
crowns the edge of the water
like a lurid sunset
but all I ever see
is you or You
or you in You
or You in you

confusing to everyone else
but to me
total employment

I introduce
the young to the young
They dance away in misery
while I conspire
with the Arabian Sea
to create
an ugly silence
which gets the ocean
off my back
and more important
lets another poet say
how much I love you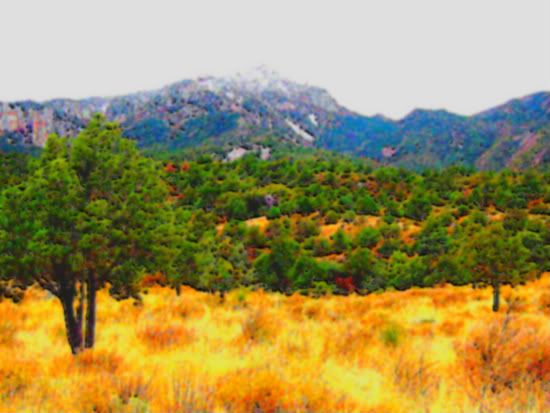 James Lineberger is a retired screenwriter, sometime playwright, and full-time poet. he has eight volumes of poems and a full-length play you check into at http://www.lulu.com/james_lineberger. I'm putting up a link you so you can go there with just one click.

Here's a new poem from James.



broomstraw

there was a time when
it seemed
to point to the future when just to
walk through it
said there were things out there
that would welcome you
like the way when the train went by with its smoke blowing overhead
and the passengers
would look out
their windows and wave
until the day
when me and ivy lee tried to roast potatoes
like they did in boys life
and set the whole field on fire and it
rose up that quick
coming at the houses
and everybody even grandpa was out there
swatting at it with their coats
and throwing buckets of water on it
but when it was
over with and the ground was scorched black
mama said i couldn't play with ivy lee no more cousin
or no cousin
and i sneaked out of the house later and found the potatoes
and carried them
in my shirt
to the creek bank to cool
and ate them skins and all ivy lee's too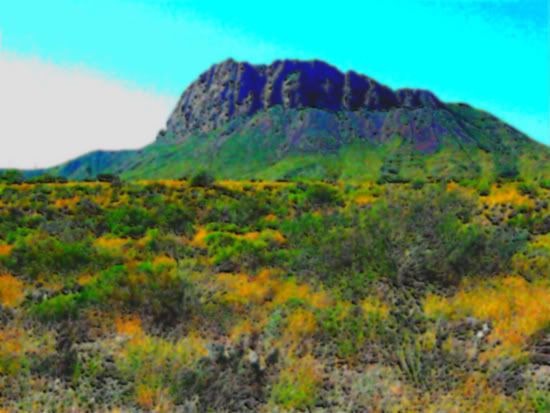 Next, I have a poem by Russian poet Anna Akhmatova from her Selected Poems book published by Zephyr Press in 2000. The translation from Russian was by Judiith Hemschemeyer.



Solitude

So many stones have been thrown at me,
That I'm not frightened of them any more,
And the pit has become a solid tower,
Tall among tall towers.
I thank the builders,
May care and sadness pass them by.
From here I'll see the sunrise earlier,
Here the sun's last ray rejoices.
And into the windows of my room
The northern breezes often fly.
And from my hand a dove eats grains of wheat...
As for my unfinished page,
The Muse's tawny hand, divinely calm
And delicate, will finish it.

June 6, 1914
Slepnyovo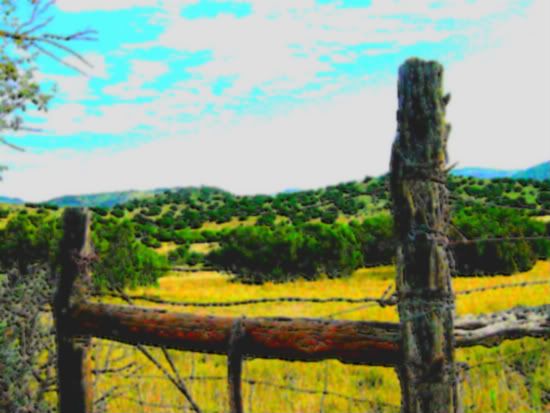 Since arriving back home from vacation, it's been, as they say, one thing after another. The biggest, most irritating, most stealing my time from things I'd rather do is this. It's only gotten worse since I wrote the poem last week.



it's just one damn thing after another

he
changed the locks
ran off
with the key
broke
my lawn mower
and left a mess
inside
and out

i'm
a landlord

didn't want to be

never meant to be

but wants and meants
don't mean
nothing
sometime

so there you are
and here i am,
seventy miles from the land
i'm lording,
and gone he went
to parts unknown

and
i'm stuck
with at least two weeks
of mess
cleaning-up to do
when i'd rather be writing
some poems
or eating strawberries in the sun
or visiting the alamo
or shopping for boomerangs
or roller skating
in a buffalo herd
or painting
by numbers
on a felt
canvas
or any other damn thing
than mess cleaning-up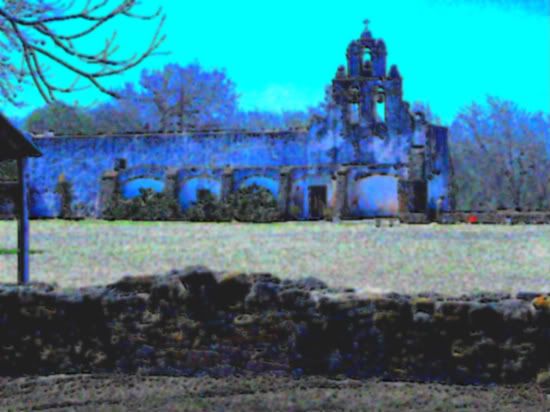 Now I have a poem by Ramon Lopez Velarde, known during his lifetime, 1888-1921, as the "poet of the provinces." The poem is from a selection of his work, Song of the Heart. It's a bilingual book, the original Spanish and the translation, by Margaret Sayers Peden, on facing pages.



The Bell Ringer

The bell ringer told me this morning
I should know it's a bad year for wheat.
That Juan's the beau of a beautiful,
rich cousin. That Susana died.
We're good friends, the bell ringer and I.

He told me about his youthful loves
land his strong voice cracked as he
watched black coffins pass, inspiring
tales of a thousand virtuous acts,
then we talked more about life and death.

"And your wedding, Senor?"
"Hush, old man."

"Will it be winter?"
"Yes about then...
If you're alive, friend bell ringer,
when Death offers his hand, toll
your bells for my soul, again and again."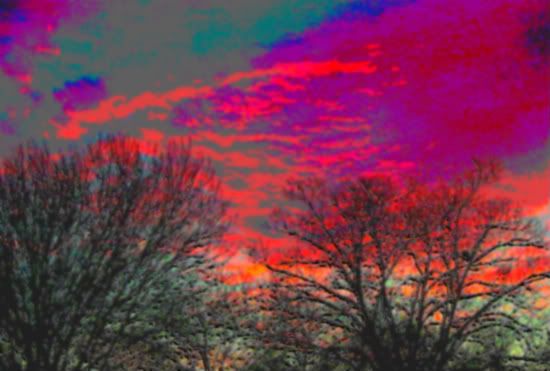 Shawn Nacona Stroud has been with us several times. Here he is, back again, with a new piece for us. Shawn says it previously appeared in the Summer 2007 issue of the Mississippi Crow Magazine



Impressionism

Like water, night cascades
washing daylight away.
My window is canvas -
a sunset by Monet.

Caked viridian hills
embrace the crimson sky
as brush-worked willows reflect
in the river each sigh.

Slack shadows tar the land
paving on what's in sight -
in swirls of purple and blue
buds the burgeoning night.

The prismatic twilight
displayed one hour ago,
displaced by Ursa Major
conceives a dark Van Gogh.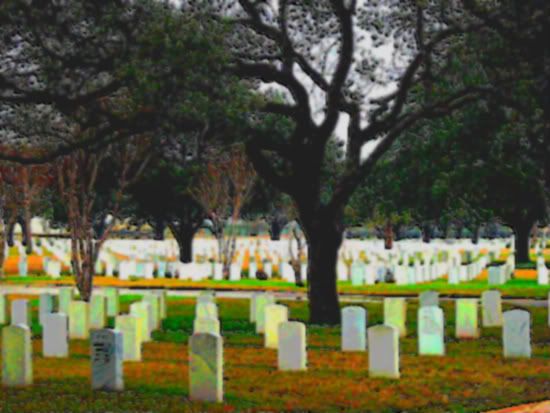 Here's a poem by Lorenzo Thomas from his book Dancing on Main Street, published by Coffee House Press in 2004.

Thomas was born in Panama and grew up in New York City. He is a poet, critic, and professor of English at the University of Houston-Downtown. This is his fourth book.



Last Call

In The Odyssey, Book IX, we learn of a fierce battle with the Ciconians on the island of Ismaros:

From that place we sailed onward much discouraged, but glad to have
escaped. death, although we had lost good companions. Yet we did not let the
galleys go off, until we had called thrice on the name of each of our hap-
less comrades who died in that place.
- The Odyssey, TR. W. H. D. Rouse

Erwin Rohde, in Psyche, comments: "References to similar callings
upon the dead in later literature make the meaning of such behavior clear. The souls of the dead who have fallen in foreign lands must be 'called'; they will then, if this is properly done, follow the caller to their distant home, where an 'empty grave' awaits them."

This poem is about veterans of the war in Viet Nam.

If anybody's carrying a rabbit's foot, hang on to it tight."
- Van Johnson in 30 Seconds Over Tokyo

Corned beef sandwiches, water, plenty
Of time to think about the future
You too can grow up to be a square-jawed
American hero, eyes rounding up with recognition
That horror that looked so darn familiar
Really knows you. Grew up in the same town
And memorized the same stupid movies.

It's just us now, huddled in the same apprehension
That whatever is outside this bubble
Is probably no stranger. It gets harder
To swallow, the temperature's rising,
The lies and the half-truths go whistling by

Stand by
For voices blending into stridency
Practiced as alarms
This is the daily danger
We would stay awake,
Missing nothing. Clear the head.
There is some place now.

Just as it materializes on this page
Or fills the ear of the peaceful sleeper

Familiar
As a song that has been on the radio
About six weeks, the smile a little grayer
But the same no-nonsense haircut,
And the words of the heartbroken girl
Making sense. Suddenly, clear the head!

It's me Clothilde!

What are you afraid of? The fires behind us
Are our signatures. Our memories cannot harm us,
Unless we allow them to talk to our friends
And anyone who'd believe them is not really a friend.

Oh poo, she teases.
You have been lax
Don't you remember me
Your pretty little America
Blue and shimmering

Around the corner is a warm and cozy place
Complete with lovable and laughing folks
Waiting in a kind of strange suspenseful animation
For us. To just appear and be ourselves is all
They live for. Anticipation of our beauty
Keeps them lifelike, poised, waiting for your call.
You see? These are our memories.
They will say what you want them to say
And amuse you. They will whine and cower,
Backbite you into the most heartless, unfeeling
Wretch the world has ever known
The most untrustworthiest son of a bitch
The most thankless, loving serf of humanity
Most sweetest, kindest, cut-throat whatever
Until you are happy. See? What are friends for?

Let's get it on before big sister comes.
We dare not admit even suspicions of failure
It is better not to even begin.
And no time wasted on remember when.
I think the truth might be a little prettier
With a bit of stainless steel and neon
Over here. Maybe some glass bricks.
A miniature rain forest in the bath
Sounds a lot better than pipes that drip all night

Our hearts are blessed with an efficient fancy
Corned beef sandwiches, water, plenty
Reasons to be happy in love. So we didn't know
Where we were going, but we are finally here!
A carnival of soft-spoken meanness
Welcomes you to your new refrigerator carton
And honored place among the lowest middle-class

Gee, you look so familiar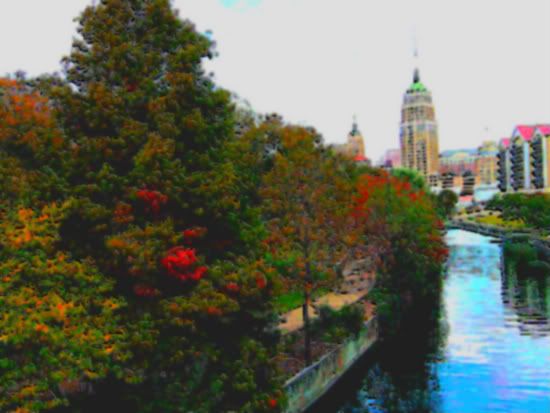 Here's another one of my exercises in art depreciation.



until next year
(after Justin Allen's "Red Grill" - oil on panel)

red grill
on a field
of brown leaves

autumn come
and almost gone with summer

red
grill
begins
the long wait
for spring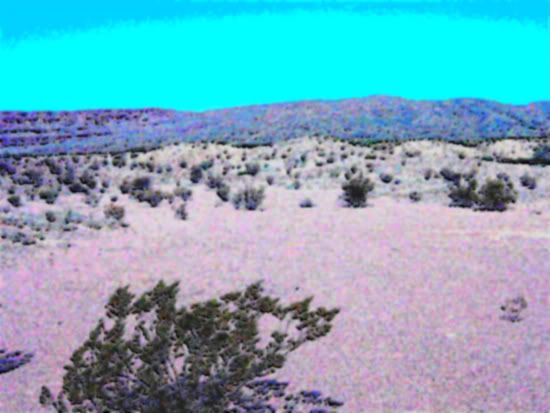 Sheree Renee Thomas is a writer, editor, small publisher, educator, visual artist, and mother whose work has appeared in numerous publications and literary journals. She is the co-publisher of the literary journal, Anansi: Fiction of the African Diaspora and founder of Wanganegresse Press. A 2003 New York Foundation for the Arts Fellow in Poetry, her fiction and poetry are anthologized in Role Call: A Generational Anthology of Social and Political Black Literature and Art, 2001: A Science Fiction Poetry Anthology, as well as the literary journals Black Renaissance/Renaissance Noire, and many literary journals of note.

This poem is from bum rush the page an anthology of performance poets and poetry.



The Road from Khartoum

I have heard their moans and sighs
And seen their tears and I would give every
Drop of blood in my veins to free them.
- Harriet Tubman

In the day
sand rains
down on us
coarse as camel
hair against
blistered thighs
advancing
from the vast bases
of the Sahara.

In the night
the wind rolls the
grains back
like broken promises
flinging
them through the air
lethal missiles
to settle upon
the hard backs
of this geography:

Aluel Mawien
(girl, age unknown)

Alei Nun Akok
(boy, 14 years old)

Achok Chang Angora
(girl, 2 years old)

Elizabeth Ading Deng
(mother, 25 years)

no longer Mrs. but missing
and presumed dead
one of many thousands gone
and yet
no one speaks
of murder of rape

the desert strangles
more than words
Allah Akbar!
God is Great
armed me
on horses
have no need
for translators

our names
do not represent
women and children
whether
Christian, Muslim, or Ancestral Other
we are all abd
slaves

we are the spoils of a celestial war
and such acts are
the accident of history
celebrated in mosaic structures
jihads old
steeped in memories
of an eye
for an eye
a tooth
for a tooth
and 35 US dollars a head

what this journey has taught us:
that foreign policy is UNclean
teeth biting down
on black throats, ripe as dates
that pain is fragrant
as the oiled skin of concubines
that truth can be stolen
hidden in oil drums shipped to Canada
that following the north star will not lead us to freedom
that some Talismans do not protect but exploit
that excuses are ubiquitous
as cheap
and as plentiful
expendable
as human labor

These truths the sun reflects
illuminating the harsh tender
moments in this, our third republic
demanding that every word must conjure
while the sands of rains
pour down on us
paving the road from Khartoum
to freedom.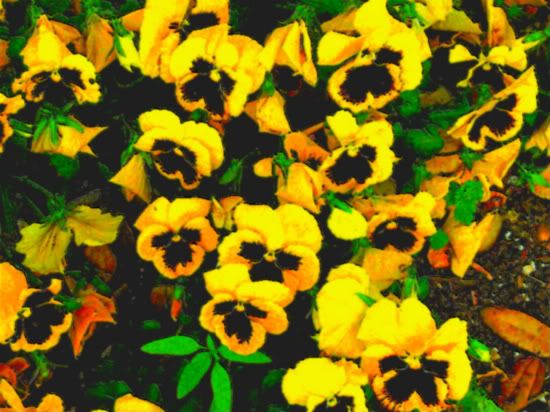 Here's a timely spring poem from Sara Zang. We haven't heard from Sara in a while. She's busy, no doubt, as administrator of The Peaceful Pub poetry forum.



Waiting for April

Grass and trees
have thinned to wispy thoughts
of Spring. How red the rose
of memory, how sweet the song
that's not quite sung,
but waits like stars
on quiet nights
to drench the corners
of your room
with light,
and fill your heart
with magic.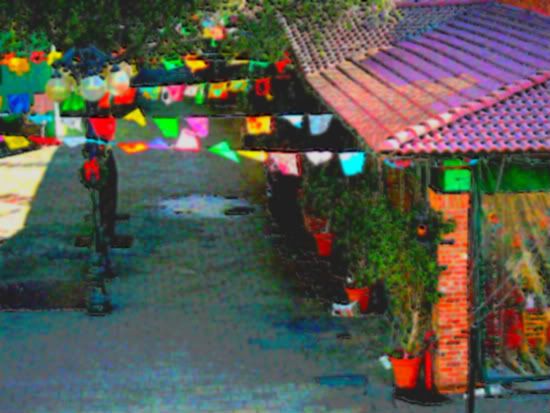 I've had Notes from the Castle, a collection of poems by Howard Moss, almost as long as I've been doing "Here and Now" but only used his poems a couple of times.

Moss was poetry editor of The New Yorker for many years, beginning in 1948. Before that, he was an instructor of English at Vassar College. His style is kind of dry, which might be why I've tended to pass him by when picking the poems for the week.

This is a good one, though.



At the Cafe

At the Cafe, at an outdoor table
Fronting the last of the puppet shows,
We have come to sip a bit of brandy
And watch the rapidly descending evening.
Violinists scrape the bow of air,
Arguments begin and finish soon,
As if philosophy were running a cafe
Where nothing is served but old ideas;
tensed against the wine-soaked washrag
Of the sky the trees erect themselves
In the last small oblivion of lights;
Talk grows animated...someone screams...
This passes, these days, for the Bohemian.
Still, the knees of two bright things
Are touching...Eveyone's lost the theme:
What is the mind compared to it,
To feeling's theatre, always in flames,
On the stage, its aging, ludicrous opera
Still faintly hard among the ruins?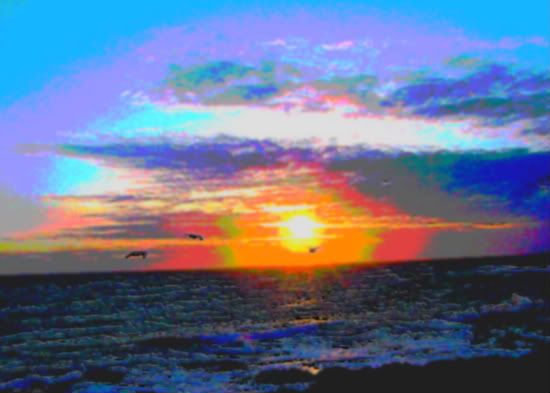 A lot of stuff's been coming down in the past couple of weeks. I wouldn't say I'm overwhelmed, but I am maybe at five or six on the ol' whelm-o-meter.

All this at a time when I try hard to keep things simple in my life, only to be taught again and again that what I want doesn't count for much.

This poem is an attempt at a new form for me. I don't know what the form is called and don't know the rules to it. In fact, I don't know much of anything about the form except that Thane Zander does them really well and I'd like to try one too.



me too

I want to minimize complications, avoid entanglement, find equilibrium, bring to my life a simple balance in creative tranquility. So this guy comes to me with this deal, real estate, invest and manage, double you money in six years. He's a hustler, buying and selling houses, increasing his wealth, paying off a new sports car, making a name and place for himself. And he's a friend, a young guy, in his prime. For him, six years is just an afternoon on a long and busy calendar. He doesn't see that for me, it might be the rest of my life.

when i was
young
i said everyone
dies
and felt brave
for facing the grim reality
of life
head on,
while in the back of my mind
also saying,
but
not me

i know better now
and when i say
everyone dies
i mean not just
you,
but me as well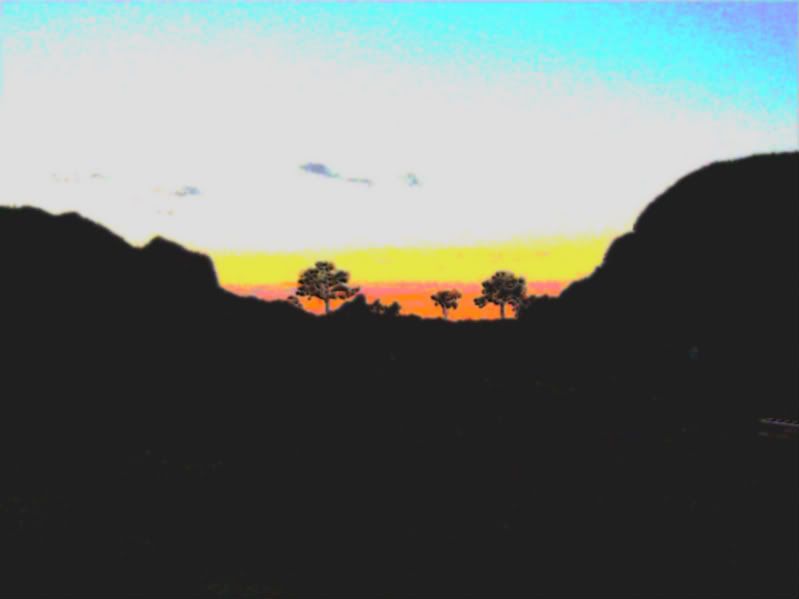 Well, that's it for this week. Closing on little bit of a down note, but I'm right at my 6,000 word limit, so we'll just live with it.

Until next week, remember, all of the work presented on this blog remains the property of its creators. The blog itself was produced by and is the property of me...allen itz.