On The Bright Sharp Edge of Summer
Friday, March 28, 2008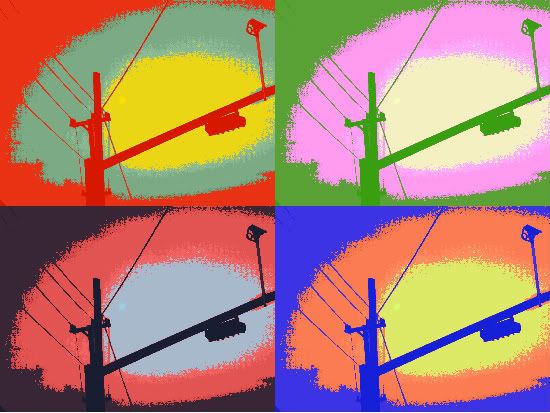 III.3.5.





Thanks for stopping in.

Without any further ado, to do or voodoo, let's get right to it.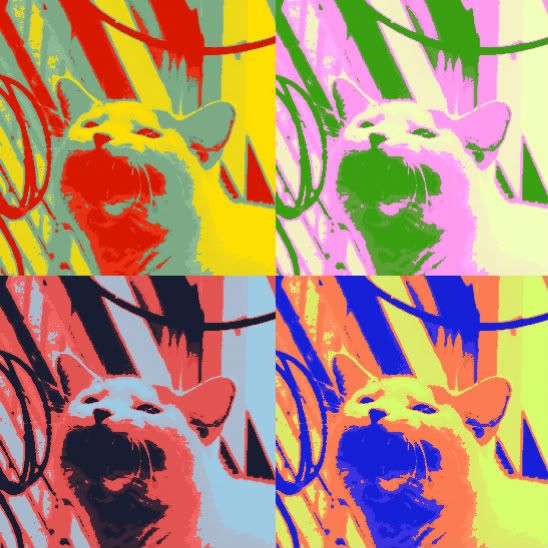 I start this week with Steve Healey, from his book earthling.

Born in Washington D.C., Healey now lives in Minneapolis and teaches writing to prisoners in several Minnesota Correctional Facilities. He is Associate Editor of Conduit Magazine. His poems have appeared numerous journals.

I like very much the way he writes, but the truth is, I often get about half way through one of his poems and find myself drifting off into lands I don't quite understand.



happiness

is my prickly head.

Is the dusky slope where
quail come to shoot the shit

while their sentinels (from the Latin,
sentire, to feel) feel for the evil bitch cat,

though she's now clawless, i.e.,
feckless as a bird killer.

Happiness is how the baby
fits in my mouth, how
my oldest living blank wants

only to drop herself away from the Earth
but no longer thinks like a verb.

July, do you want your last piece of pie?
August, may I be excused?

Whispers a bright document
magneted to the fridge: do not resuscitate.

Still she hates "Quaking Aspens,"
the wall color still off-gassing
after how many years, and the music box

playing "Edelweiss" to make her body
hate the room even more.

How much is enough morphine?

To these windows, she's bite-size,
and beyond, double exposed.

The river's still programmed to shudder
when the wind cracks out of the gorge.

Down below, a delicious golfer squints
through the fading green longueur

The news is red all over.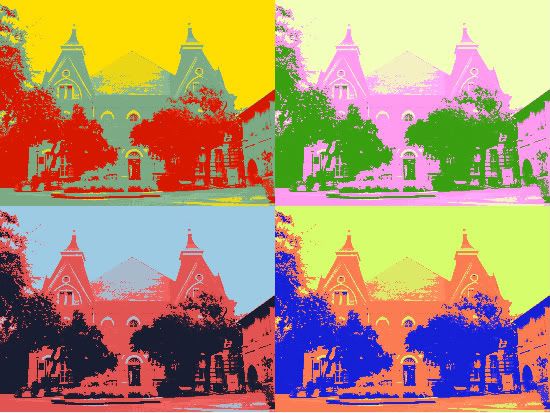 Continuing my "art" series from last week, here's another one. To see the painting that inspired the poem go here:

http://mocoloco.com/art/archives/001992.php



it's better to sleep, they say
(after K. K. Kozik's "Cat's Eye" - oil on linen

books
all around me
seventeen shelves high
on all four walls

a mountain of knowledge,
an Everest of facts and figures
and sustained thought
put to paper, page after page
stitched and bound,
all those books
pushing in all around me
smothering me
with theory, thesis, argument,
overwhelming
the comfortable ignorance
of a made-up mind,
the blindness
that sustains
me

i lean back
in my lazyboy,
rest my head
on my favorite red pillow
and seek the dumb
solace
of sleep

it's better that way
they
say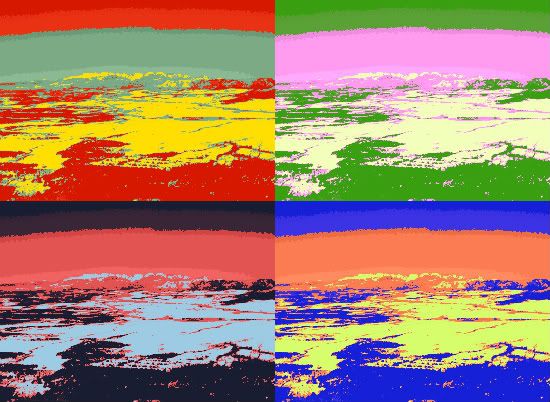 This week, we have a return to the poems of Alaskan meatcutter, bookkeeper and poet Arlitia Jones. This piece is from her book The Bandsaw Riots



The Coming of the Snow
after Adrienne Rich

means the earth, is supposed to sleep
under its white disguise, is free
to take up its working song
without distraction.
The fat bulbs, having gathered
into the blackest heart of themselves
the colors of spring, now wait,
theirs the providence of women
who've stored enough to see them through

I remember a woman
born in Barrow in the year before the bomb
turned the high clouds to tigers that would devour
the land. A new teacher came to her village bringing
a box of crayons. In it were colors she had never seen, growing
with the tundra as she did, the white distances,
the pale sun traveling the horizon
never higher than a runner's torch,
and clear ice chiming in the arctic surf.
From that day, the house she'd drawn in weathered gray
become junglegreen and parrotblue. Her rivers ran tangerine.
More? she asked. Are there more colors?
and kakota suk, white fox stealing scraps
at the edge of her village, replied in a human voice,
You must imagine more than you own eyes can see

Tonight, under the storm, again, poetry -
flamboyant, vibrant and primary,
common as the dusky down of the sanderling
in camouflage for its life -
I pull you in against the white -
the color of wood, the color of fire,
the light along the rafter - full in my belief
there is more, there is
always more
for katherine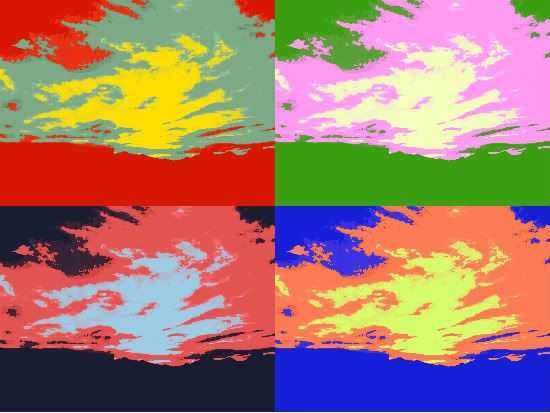 From Liverpool, England, here is a new poem from Mick Moss..

Mick is 54 years old and says he is a poet of considerable renown. He must be, since I've heard of him.



Do you Believe in the World?

Do you Believe in the World?
Because sometimes I don't
Sometimes I have to make it up

I make believe that all my problems are solved
I pretend that I don't have to get involved
I wish that I could just sit here in my chair
and suddenly there would be peace in the world everywhere

There comes a time in everyone's existence
when the flow that makes you grow meets some resistance
they say that all there is, is a reflection of my mind
So I check myself in the mirror, and increasingly I find
I don't believe in the world










The next poem is from the first book of Elizabeth Seydel Morgan, Parties, published by Louisiana State University Press in 1988.

Morgan taught literature and creative writing at St. Catherine's School in Richmond, Virginia, and has also been an adjunct professor of poetry at University of Richmond, Visiting Professor at Washington and Lee University, and Writer-in-Residence at Randolph Macon Woman's College. Morgan received her MFA from Virginia Commonwealth University.

She published four books after this one.



Seasons

Sunburned, you cast across the surf
off Hatteras, reeling in the blues.
Your deft flicks - I wanted to kiss
the tendons in your wrist.

At night we fried the fish in butter.
Your body was so beautiful, so hot
and briny to my tongue.

By dove season the sun still burned
in the stubbled fields.
We unpacked the pouch of your sweaty vest,
sat on stools ripping handfuls of feathers
from the warm birds. Our kitchen thickened
with gray down that rose like smoke
around us.

When it was cold enough for geese
you couldn't go. You pressed my palm
against your chest and cried. It's barbed,
you said, this hook in there.
The surgeon's word was riddled.

The cedar leans from its tricky stand.
I've pricked my finger stringing berries,
ruby eyes against my wrist.
Tommy struggles with the tangled lights -
Goddamn, he says in the voice that wants
to be yours.
Hush, I warn. But I know you
don't hear from upstairs.

You-re moving slowly through snow
over Roanoke ridge
holding the shotgun
before you with both hands.
The berry-fat grouse drums once from the hemlock
You raise your gun, his wings lift for flight.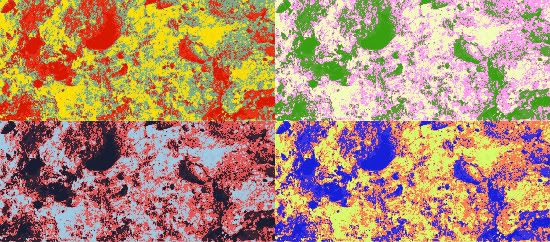 We had some really interesting weather last week. Very large fires in Mexico sent ash into the atmosphere that eventually drifted our way, mixed with some rain, and gave us a morning of mud rain. Quite a mess. Car wash owners loved it. I tried twice the next day to get into the car wash I usually use. There was a block-long line both times.



Mexican ash

orange clouds flaring
burning
raining
mud drops
leaving a coat
of grey
Mexican
polka
dots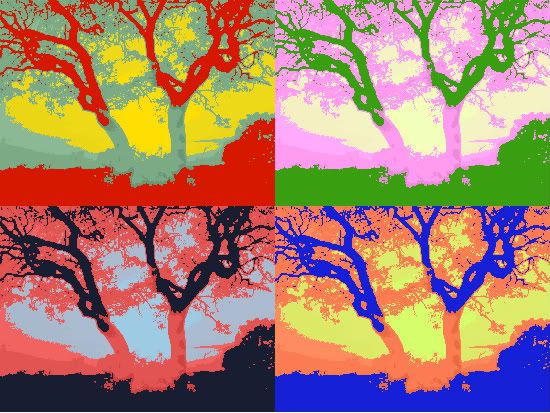 Next, I have poet Duane Niatum. He is the first of two poets I will use this week from Harper-s Anthology of 20th Century Native American Poetry.

Niatum, born in Seattle, Washington, is a member of the Klallalm tribe, whose ancestral lands are on the Washington coast along he Strait of Juan de Fuca. His poems, short stories and essays have appeared in many national magazines.

These short poems were first published in his book Songs...Dreams.



Drawings of the Song Animals

I

Treefrog winks without springing
from its elderberry hideaway.
Before the day is buried in dusk
I will trust the crumbling earth.


II

Foghorns, the leached absence
of the Cascade and Olympic mountains.
The bay sleeps in a shell of haze.
Anchorless as the night,
the blue-winged teal dredges for the moon.


III

Thistle plumed,
a raccoon pillages my garbage.
When did we plug its nose with concrete?
Whose eyes lie embedded in chemicals?


IV

Dams abridge the Columbia Basin.
On the rim of a rotting barrel,
a crow. The imperishable remains
of a cedar man's salmon trap.


V

Deer crossing the freeway -
don't graze near us, don't trust our signs.
We hold your ears in our teeth,
your hoofs on our dashboards.


VI

Shells, gravel musings from the deep,
dwellings from the labyrinth of worms.
Crabs crawl sideways into another layer of dark.


VII

Bumblebee,
a husk of winter and the wind.
I will dance in your field
if the boid is in bloom.


VIII

A lizard appears, startled by my basket
of blackberries. In the white
of the afternoon we are lost to the stream.
Forty years to unmask the soul!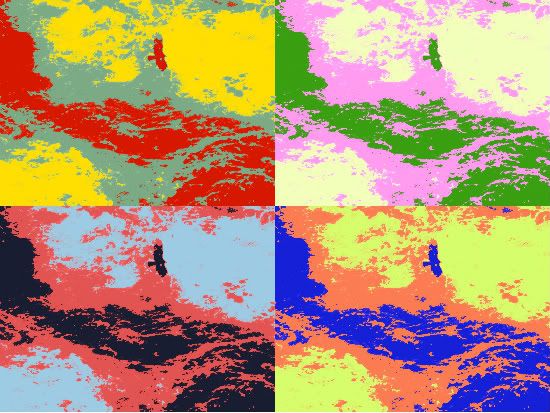 Here's a new poem from our transatlantic transplant Christopher T. George.



Heron Nests in Rain

Train sweeps me north as red and blue
cop-lights strobe D.C.'s damp boulevards.

Creeks swell puke yellow; we pass
designer estates of ticky-tack homes

on mud-orange hills. My eyes search
for the great blue herons rebuilding

after winter's storms. Good progress:
half-dozen new - gray sentinels guard.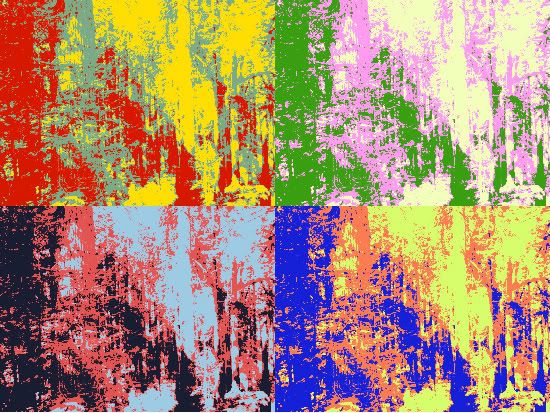 I always think of Guillaume Apollinaire and Blaise Cendrars as kind of like the Bobbsey Twins of turn-of-the-century French poets because they seem to have so much in common. That's not really fair to Apollinaire since one of the reasons they have so much in common is that Cendrars learned so much from Apollinaire.

Anywhere, here's a poem by Apollinaire from the book Alcools, a bilingual edition of his poems with French and English on facing pages. The translation is by Donald Revell.



The Wind by Night

Oh! the pine tops grind as they collide
The wind is moaning from the southern places
From the river nearby triumphal voices
Of pixies laugh into the gusts
Attis Attis Attis barebreasted sexy
It is you the pixies ridicule
Your trees are falling in the gothic wind
Your forests panics like a primitive army
Whose lances of pine trees tremble in retreat
And now and now extincted villages muse
Like virgin girls or poets or old men
They will never respond no matter what happens
Not even when vultures pounce on their pigeons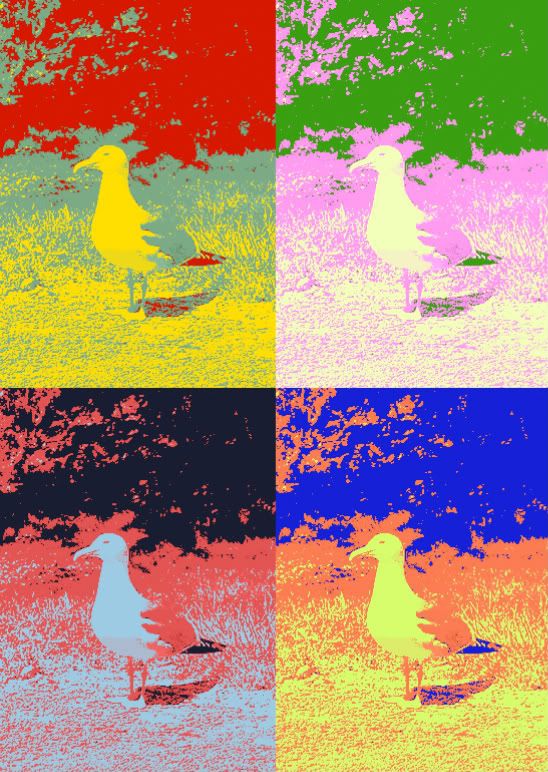 This is a short poem from my book, Seven Beats a Second. I don't read in public often, but when I do, and if the crowd's right, I like to use it as an icebreaker.





life is

life
is like a duck hunt

every time
you really start to fly

some
asshole in the weeds

shoots
your feathered butt

right out of the sky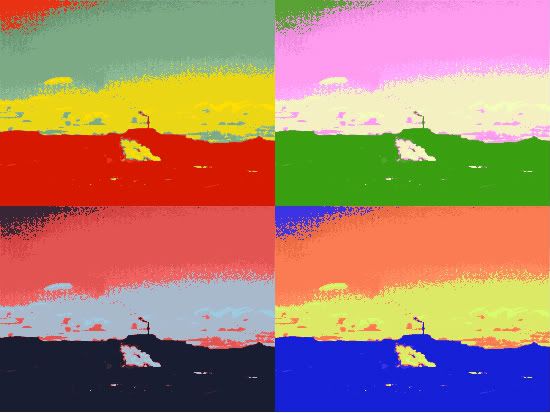 Next, I have a poem by a young Korean-American poet who is one of my favorites. Her name is Ishle Yi Park and the poem is from her book, The Temperature of This Water.

I had to do a little research on this to figure out what this poem is about.

It seems that in 1952, the US Air Force established a practice bombing range near the small South Korean village of MaeHyang-Ri. This bombing so close to the villageover the many years since the range opened has had many negative effects on the village over the many years and South Korean students (mostly) regularly demonstrate against the range and call for its closure.



Maehyangri

The dirt road curls into a shoulder of rice paddy,
air hot against my face. The taxi driver jerks and stops
over loose gravel, hesitant to take us further.
You students like danger, he hisses.

A mesh tent billows over red dust.
700 students sit in hunched waves, changing songs
memorized years before I arrived.

Before us a barbed wire wrapped with tissue
pink as blooming cosmos. Through its looped folds,
an expanse of green - outstretched lover, limbs supple -
Maehyangri: she lies breathless, sun a white disk

in the indifferent sky. I snap pictures of do-or-die
students handkerchiefed against tear gas,
dressed to go to Orchard Beach more than a rally...

A woman strays in front of the barbed fence,
baby strapped with a blanked to her bent back;
to our left, a farmer poking police an arm's length
away from her trodden crops.

And the students are rioting. Young cops brandish
sapling sticks. Hot with confusion, we swing at each other,
each crack stippling my ears. We swing at each other:
young Korean brother of split cheekbone
and torn shirt, young Korean sister,
fingers ripped by scissored wire. We are killing each other
again. Hlenah, hold my hand -

a young man stumbles out, eyes feral. I hold him up gently,
blood seeping through my fingers, soothe him with banmal:
yah, illu, wah, genchanah. We inhabit a quilted space,
a cupped moment of healing. And I realize:

what I want is time for her torn hands, his split
wood-carved cheek, to heal; for respite for this bruised,
beautiful valley, for the marrow of my people tainted with pollution
and shaking from the vibrations of dropped US bombs;

for babies with cotton-stuffed ears,
for boys who dream to the drone of 747's -
I want a silence so clean it baptizes.









Alex Stolis, whose tarot series was seen here, has several new poems.

There's been some good news for Alex just in the last few days.

He and his writing partner Michaela Gabriel (known here as poet, photographer and designer/builder of both 7beats.com and "here and now")have just published together.

The title of the book, small confessions & pebbles of regret, is now available from Rubicon Press.

The book is a series of poems/letters written by two (imaginary) people, a man and a woman who once were an (imaginary) couple, over the course of a few years. Michalea credits Alex for coming up with the idea for the book. The photo for the cover of the book was taken by Michaela's father.

For more information on the book, go here.

http://www.rubiconpress.org/books/details/small_confessions_pebbles_of_regret/

Congratualtions to both Alex and Michi.

Now, here's another new poem by Alex.



if pontius pilate had changed his mind

god might have left
a hole in the sky
small enough
for the last
witness to hide
his guilt

there'd be fire
with no heat
and a thousand
truths would fit
on the head
of a match

every moment
spent looking
for one last
place to hide
might buy time
until another chance

at redemption
walks around
the corner
and sticks
a gun down
your throat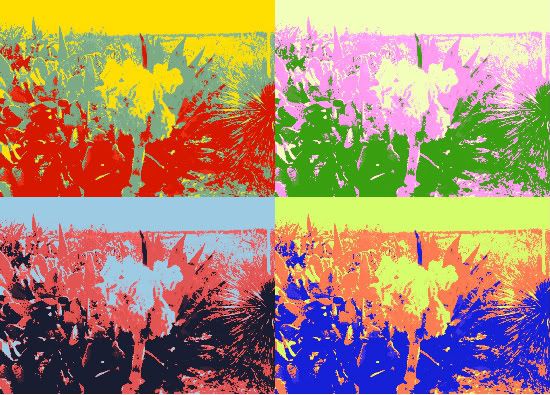 I haven't quite worked up the nerve to go full-bore on Arthur Rimbaud yet, but here's one of his less controversial pieces. This is from The Steel Cricket, Versions 1958-1997, a book of translations by Stephen Berg.

A good translation, especially of poetry, requires as much art as the art of the poet him or herself. Berg's translations are an excellent demonstration of that.

Here's Rimbaud's poem, as translated by Berg.



First Twilight

Huge indiscreet cunning trees
clawed the windowpanes,
pressed close -
she wore almost nothing

perched in my fat armchair,
hands folded on her petticoat.
Exquisite feet
quivered on the floor,

one wand of waxy light
crisscrossed
ecstatic lips, a fly
droned on a rosebud nipple,

a circle of faint clear trills
like a shocked crystal chandelier
broke from her mouth
when I licked her ankles

and both my hands
chased wild feet
through layers of white lace - "No!"
she giggled, clenching her thighs.

Oh those bleak animal eyes -
I grazed each lid
with wet lips.
"Too much!" her head shot back

"I want to tell you..."
I completed her sentence with my tongue
which made her laugh again,
mercifully this time, ready...

Huge indiscreet cunning trees
clawed the windowpanes,
pressed close -
she wore almost nothing.









Here's another in my art series. To see the paintings that inspired the poem, go to the Claudia Alvarez gallery here:

http://claudiaalvarez.org/images/boygun/boygun1.html



children's crusade
(After Claudia Alvarez' series "Machine Gun," "Choking," and "Boygun" - watercolor on paper)

even as Abraham
sought to buy
his god's
favor
by the
murder
of his son...

so
now
children are sent to fight
to suffer
to die
for the ambition
of false gods,
builders
of empire
on the bones of slaughter,
blood suckers
drinking the essence
of innocence

children
at war,
sacrificed still
when
they should be playing
baseball
going to school
dreaming
putting a tooth
under their
pillow
for the tooth fairy

instead
they kill and they die

if there is a hell
we will all
be meeting
there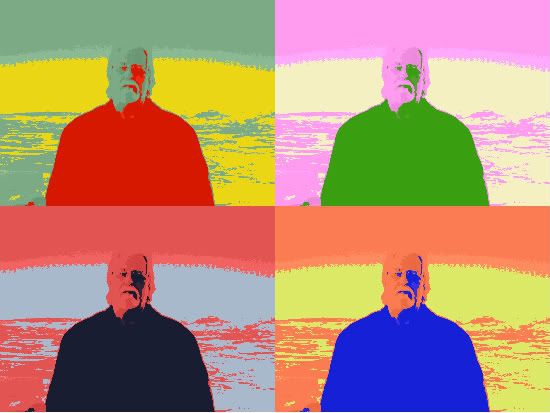 Again with Stephen Berg from the collection of his translations, The Steel Cricket, are several short pieces. These are from a section of the book Berg titled Sea Ice, Eskimo Songs



Orpingalik's Breath

I have to sing
a song about myself
sick since autumn
stretched out in bed
weak as a child

I'm, so sad
I wish my woman
lived with another man
in the house of someone
who'd protect her a man
hard and strong as winter ice

once I could track down anything
white bear caribou seal I can still see
myself on foot beating the men in kayaks
the white bear threw me down but I stabbed it
the seal I thought got away I hooked it
now dawn after dawn rolls by
and I'm still sick
the lamp's cold

I'm so sad I
wish she'd go away
to a better man
so weak I can't even
get out of a bed

who knows what can happen to a man
I lie here drained unable to rise
remembering how I beat everyone
to this kill or that
and they all stood there
with nothing

no oil for the lamp
only my memories are strong


Akjartoq's Song

I take a deep breath
but it hurts it's too heavy
as I look for the song
the land fills with whispers
about my people starving
I don't know where

I look for the song
above me
and I forget how hard it was to breath
remembering
when I could cut up and skin three huge beasts
cut them up
between the first and last hours
of the sun


Kivkarjuk's Song

I'm only a small woman
who likes to work
willing happy
I'll slave all day
at anything
I pluck willow buds
I love to go walking miles away
my soles worn through
and pluck willow buds
they feel silky like the wolf's chin


Mother's Song

it's quiet in the house so quiet
outside the snowstorm wails
the dogs curl up noses under their tails
my little son sleeps on his back
his mouth open
his belly rises and falls
breathing
is it strange if I cry for joy


The Boy Norqaut's Songs

I

you can bring down
a caribou
because you want to kill it
but this friend of mine
is like a lazy dog
he just lies there
when you track the white bear
and the black musk ox
over the ice
you have to work hard
to be as strong as they are

II

you can get strong
from being with people
who are strong
you stand there looking at
their teeth
when they smile
you smile better and have big
white teeth like theirs


Uvavnuk's Song

the sea the huge sea's making me move like this
cut off from land
moving me like the weed moves in a river

the arch of the sky the great force of storms
moving the spirit in me
until I'm carried away

a grassblade shaken and torn with joy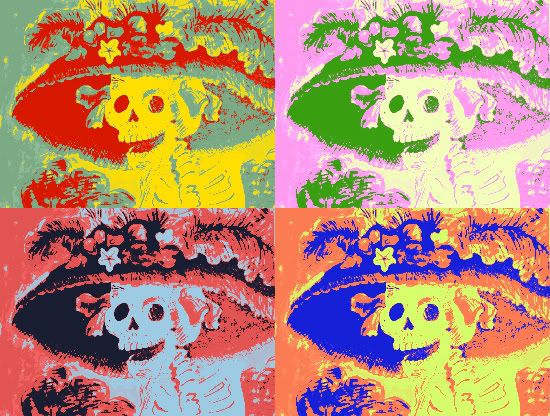 Here's a poem I just found today on The Blueline Poetry Forum. The poem is by Marie Gail Straford.

Marie is a freelance writer and dance instructor from Kansas City, Missouri, where she also works for a small computer retailer. Her work has appeared in several online periodicals, including The Loch Raven Review, Blue House, and Poems Niederngasse.

I've been watching her on Blueline and she seems to get better with every poem.

I can certainly relate to this poem. I do occasional projects for a local business. I've been doing it off and on for about five years and the road I use to get there and back has changed during that period from 90 percent woods and pastures to 90 percent developed. It used to be a way around city traffic. Now the city and city traffic has taken it over.



Urban Sprawl

one two three little businesses

here comes a highway
let's build a filling station

four little, five little, six little condos

here come the CEO's
let's build them a subdivision

seven, eight, nine little strip malls

here come the suits
let's build them a Starbucks

nine little, eight little, seven little field mice

here come the pests
let's break out the poisons

six, five, four little swallows

here they're a nuisance
we'll have to expel them

three little, two little, one little child

hear him cough and wheeze
let's give him a breathing treatment

all because we poisoned his air









The next poem is by Brigid Milligan from her book Mi'ja, Never Lend Your Mop... published when she was a senior at one of San Antonio's high schools.



Soy la pequena

My brother sits in the back seat
with his girlfriend
I sit in the front with my father
as we drive into the caldera
into this dead volcano
in New Mexico
so la pequena
I hear my bones creak and my hair
becomes tangles from the open window
soy la pequena
as the ponderosa pine cones swallow me
walls of rock
grow and surround
invisible horizon
soy la pequena
as my fever rises and
I lie alone
in this room with two beds
soy la pequena
as the red dirt mixes with
light hands, leaves my
skin
coated in earth-blood
soy la pequena
as obsidian boulders
block my path
my brother helps his girlfriend
I climb unaided
soy la pequena
as we discuss the angle
at which jeeps roll
soy la pequena
when the weight limit is 9 tons
I weigh 135 pounds

and as I walk outside this adobe house
one evening
I welcome stars
semper fidelis
to their constellations
soy la pequena
pero nunca
sola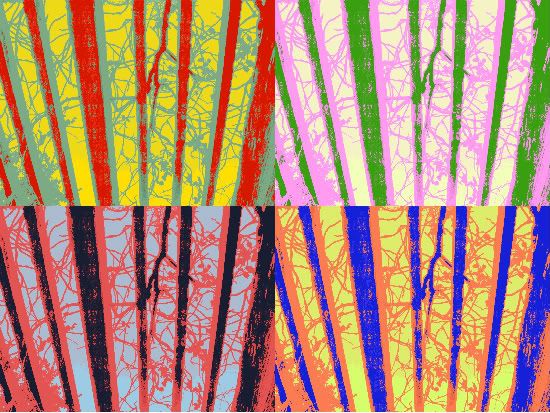 Here I am again, with another poem drawn from a painting. To take a look at this painting, go here:

http://www.riabrodell.com/image.php?ID=194&Cat=wormbunnies&Album=5



wormbunnies...goddamn wormbunnies!
(after Ria Brodell's "A Wormbunny Carries Away the Submarine" - pencil, colored pencil, acrylic on paper)

they come
from the deep,
pull me to the ice,
and wrap me
of their fuzzy embrace,
their rank fur,
greasy,
disgusting,
examining me
with the cool and jaded gaze
of one
who has seen bigger and better
prey than me,
who has dined
on bigger and better prey than me

i struggle
to present my most unappetizing
mien
and pray
for rejection

oh!
heed me now,
for from the gleam
is this wormbunny's eye
i think my time is here

beware,
should you come this way,
for here
do the hungry wormbunnies
lurk

(avoid
the birdmen, too,
for they will sell you out every time)









Here's a little piece by William Blake from a Penguin Classics collection of his work.



The Fly

Little Fly
Thy summer's play
My thoughtless hand
Has brush'd away.

Am not I
A fly like thee?
Or art not thou
A man like me?

For I dance
And drink and sing:
Till some blind hand
Shall brush my wing.

If thought is life
And strength and breath:
And the want
Of thought is death;

Then am I
A happy fly,
If I live,
Or if I die.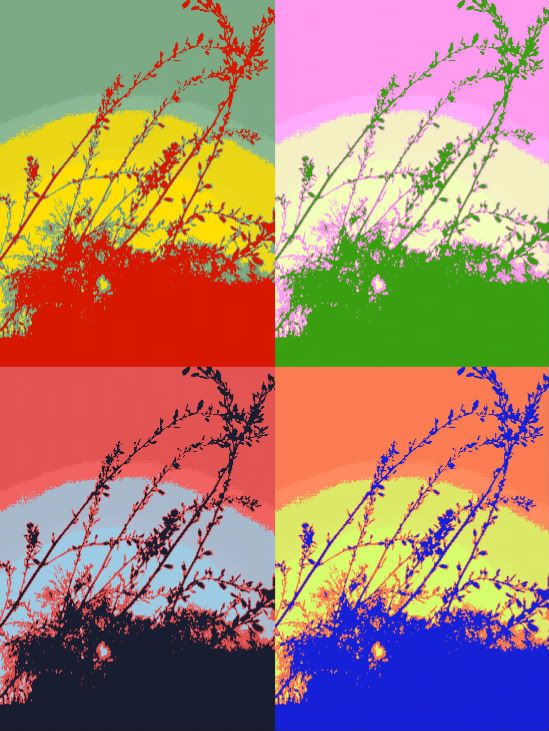 Next, I have a poem by Arlene Ang from her book The Desecration of Doves.

A four-time Pushcart nominee, Arlene lives in Venice, Italy where she edits the Italian edition of Poems Neiderngasse. Her work has been published in many literary journals.

Living, as I do, in the cedar fever capital of the universe, I can read this poem as a day in my own life.



Rosencrantz in Spring

The migration of mid-seasons
has every plant anther in heat.
Male gametes take nostrils
for stigmas in this theater
where scenes are performed in sneeze.

I've wept from watching heaven
come apart as floodlit seeds
that float down
to portray pieces of clouds.

Lately, dawns have mutated from
pleasant coin tossing
to monologues of clogged nose
and throat extemporizing itchiness
through the inspiration of pollen.

I wonder about my immune system
and think of rabbits
rutting haywire as they multiply
by the second under trap doors

Groping about in curtained haze,
I grab at straws of vitamins,
nasal sprays, anything to fight hay fever
knowing full well about the good
of bricks to a man drowning in mucus.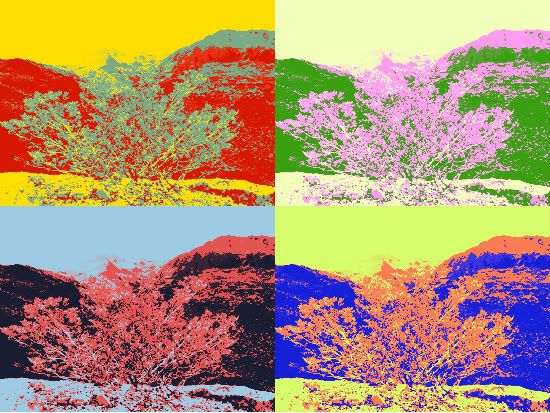 A little Walt Whitman will always clear the overripe brain.



The Dalliance of the Eagles

Skirting the river road, (my forenoon walk, my rest,)
Skyward in air a sudden muffled sound, the dalliance
of the eagles,
The rushing amorous contact high in space together,
The clinching interlocking claws, a living, fierce
gyrating wheel,
Four beating wings, two beaks, a swirling mass tight
grappling.
In tumbling turning clustering loops, straight
downward falling,
Till o'er the river pois'd, the twain yet one, a
moment's lull,
A motionless still balance in the air, then parting,
talons loosing,
Upward again on slow-firm pinions slanting, their
separate diverse flight,
She hers, he his, pursuing.


A Clear Midnight

This is thy hour O Soul, thy free flight into the
wordless,
Away from books, away from art, the day erased, the
lesson done,
Thee fully forth emerging, silent, gazing, pondering the
themes thou lovest best,
Night, sleep, death and the stars.










Some people found this next painting disquieting. I did, too, and tried to include that sense of "wrongness" in the poem I wrote in response.

To view the painting, go here:

http://www.abrahambrewster.com/2006_2007/index2006_2007.html



erector set
(after Abraham Brewster's "Interstate" - oil on canvas)

writhing
riot
of skin
and body parts
stretching
like girders
in a construct
of pale
flesh

sinners
rendered into their parts,
damned
to bear the weight of
Satan's
paradise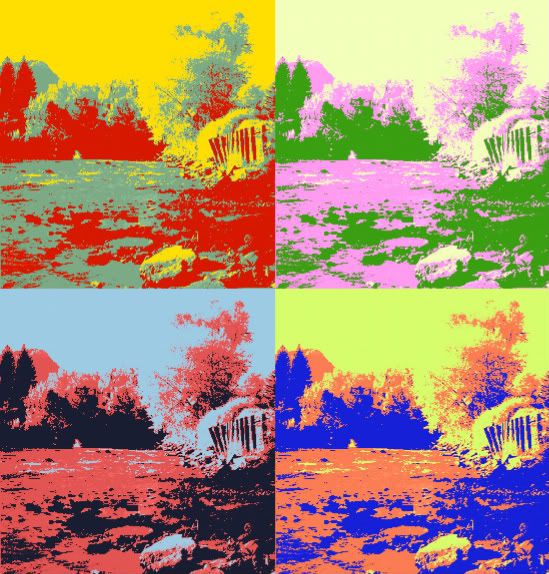 I'm still just a little short of 5,000 words, so here's a couple of poems from me. The first two were published in the on-line journal Avant Garde Times and the third in The Green Bicycle. Both journals are no longer active and I miss them.

All three poems were eventually included in my book Seven Beats a Second.



finding religion at 3 am

hanging my head over a dirty toilet
I wouldn't even piss in
on a better day,
gagging,
the smell of my own breath
and the taste in my mouth
setting off
another round of dry heaves

god
please don't make me sober
now


while a bald man burns

three gulls circle
while
a bald man burns
in the fierce island sun
while
I trace gargoyles
in the sand
with my toe
while
you pretend to study
the book in your hand
while
three gulls circle
in the fierce island sun


the shape of things that are

all matter,
and that includes you and me
and the '49 Chrysler
upon whose soft cloth seat
I first held in my hand the tender pink breast
of Sophi Gallanti, all of it, in its base nature,
is either a donut or a hole

everything, that is,
can be molded, without tearing any part
or joining together any parts not already connected,
in either a sphere or a donut

that with sphereness in it's heart
cannot be made donut;
that whose base nature is donut
cannot into sphereness come

so spaghetti a sphere will always be,
while rigatoni
will always be the other

thus it was with Sophi and I, despite our propitious start

sphere she was,
rounded, certain, calm and complete,
while my donut nature struggled to join our unconnected parts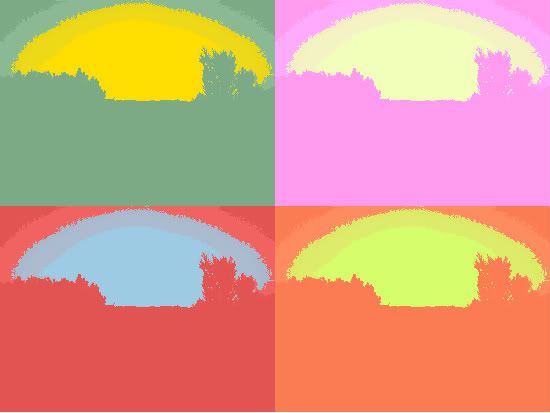 That's it for this week.

I'm sure you noticed that I did some weird things with the images this week and last. Well, IPhoto added some bells and whistles and I couldn't resist the opportunity to play with them. Last week wasn't so bad, but this week doesn't give much leeway in individualizing the effects and is definitely a one-time thing. Back to regular stuff next week, until I decide to play again.

Also, for anyone interested, the book I've been using to find paintings to stimulate my muse has a website. For information on this book, New American Paintings #74 and the many others in the series, go here.

www.newamericanpaintings.com

So, until next week, remember, all of the work presented in this blog remains the property of its creators. The blog itself was produced by and is the property of me...allen itz.