Cold Dog Soup and Rainbow Pie
Sunday, March 09, 2008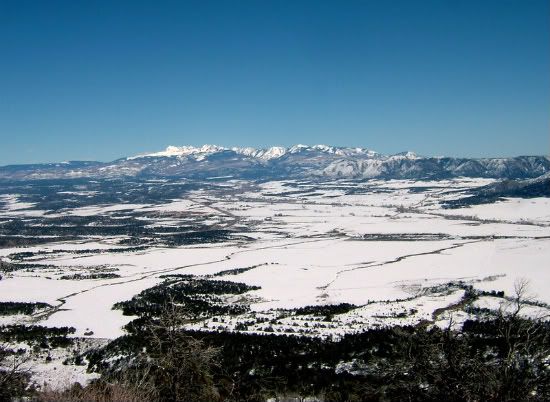 III.3.2.





This issue is late by a couple of days (and I hate being late for anything, any time, anywhere) because of a posting problem it took me a minute and a half to fix, after spending 6 hours over 2 days trying to figure out what the problem was. I suggest a mass protest against "help" stations who do absolutely nothing to help, the rule rather than the exception. I don't understand the fear of actually having employees communicate with customers, rather than requiring the customer to figure out how to ask exactly the right question in exactly the right way.

Anyway, rant over. On with the show.



Welcome back to "Here and Now."

We were gone a week and a half, enjoying a most excellent break, most of it in Durango, Colorado. It was a great trip, just one snow-day, and the rest brisk and clear under blue skies. We visited Mesa Verde, where we hadn't been in 25 or so years and went to Silverton, which we do every couple of years, either for the train ride or just for the drive.

But mostly we just hung out.

I wrote some poems and took some pictures along the way. You'll see them here, along with some great poetry from some poets you know and some you don't.

Oh, I don't want to forget - if you find yourself in Durango (an all-round excellent place to find yourself), stop in and chat with Ann Perkins-Parrott, the friendly proprietor of The Bookcase at 601 E. 2nd Avenue where you can choose from a large selection of used and out-of-print books, as well as antiques, comics, posters, CD's and DVD's. You can also, if you're of a mind to, buy my book, "Seven Beats a Second," there.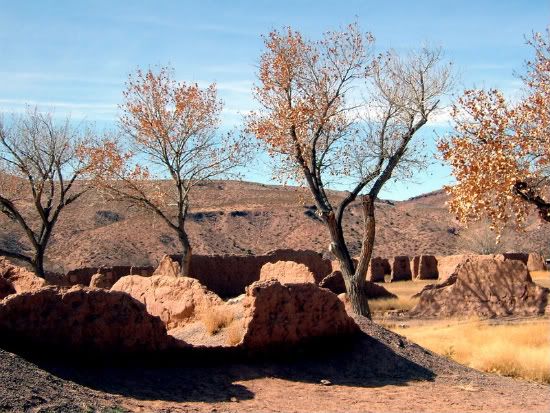 I had a 40%-off cupon for Borders a couple of weeks ago, so actually sprung for a new, as in fresh from the book factory, book. The book is Selected Poems, 1931-2004 by Nobel Prize poet Czeslaw Milosz. The book was published by Harper Collins in 2006.

Milosz was born in 1911 in Lithuania. He survived World War II, publishing in the underground press. After the war he was stationed in New York, Washington and Paris as cultural attache from Poland. He defected to France in 1951, and in 1960 he took a position at the University of California at Berkeley. Although his work was banned in Poland at the time, he won the 1980 Nobel Prize for Literature. He died in 2004 in Krakow.

The poems in the book were selected by Robert Hass, professor of English at the University of California at Berkeley and former Poet Laureate of the United States.



Theodicy

No, itr won't do, my sweet theologians.
Desire will not save the morality of God.
If he created beings able to choose between good and evil,
And they chose, and the world lies in iniquity,
Nevertheless, there is pain, and the undeserved torture of creatures,
Which would find its explanation only by assuming
The existence of an archetypal Paradise
And a pre-human downfall so grave
That the world of matter received its shape from diabolic power.


Incantation

Human reason is beautiful and invincible.
No bars, no barbed wire, no pulping of books,
No sentence of banishment can prevail against it.
It establishes the universal ideas Truth and Justice
in capital letters, lie and oppression with small.
It puts what should be above all things as they are,
Is an enemy of despair and a friend of hope.
It does not know Jew from Greek or slave from master,
Giving us the estate of the world to manage.
It saves austere and transparent phrases
from the filthy discord of tortured words.
It says that everything is new under the sun,
Opens the congealed fist of the past.
Beautiful and very young are Philo-Sophia
And poetry, her ally in the service of the good.
As late as yesterday Nature celebrated their birth,
The news was brought to the mountains by a unicorn and an echo.
Their friendship will be glorious, their time has no limit.
Their enemies have delivered themselves to destruction.

Berkeley, 1968


The City

The city exulted, all in flowers.
Soon it will end: a fashion, a phase, the epoch life.
The terror and sweetness of final dissolution.
Let the bombs fall without delay.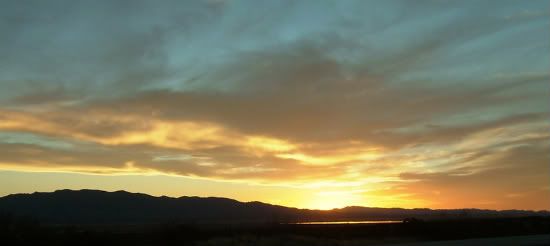 Here's the first of my poems from our time off.

D had flown to El Paso on business. Reba and I were met her there where she joined us for the drive, first to Albuquerque, then to Durango.



a long day

San Antonio to El Paso,
558 miles,
but with a wide-open interstate
and a posted speed limit
of 80 miles an hour,
my little rented Rav 4
puts the miles behind us

***

through the hill country,
cedar covered limestone hills,
think bubbles
in a boiling pot,
right up next to each other,
bumping up on each other,
steep ravines
and dry creek beds
winding between the hills

***

past Kerrville and Junction
into a new geology
higher hills,
longer,
stretching across
wide valleys
like waves on a slow sea

***

past Sonora,
five or ten miles on either side of Ozona,
atop a high mesa
where everything seems dead or dying,
field grass low to the ground, hugging the earth
like a burrowing creature trying
to hide underground,
above,
chest high
bushes, black limbs
that never have leaves,
not like the burned areas we've passed,
where high winds and dry weather,
have left black scortch
on either side of the road,
not like that,
but like dry sticks, painted black
and stuck in the ground like some
gothic doom art,
a warning posed as art,

some dark passing

***

a gradual descent
to Fort Stockton,
with mesas along the way
on either side, the ones of the north side
lined with hundreds of wind turbines
turning slowly in even the lightest wind

***

climbing again
past Fort Stockton,
the Davis Mountains a shadow
on the southwest horizon, drawing
close, taking greater definition
until, passing Balmorhea to Van Horn they
are an arch around us
and we are cupped in their embrace

until we navigate their foothills

***

finally Sierra Blanca where
the highway begins to flatten out
and the caliche and pebbled rock
that has surrounded us becomes
more and more sandy
until it is desert sand around us
that flows into El Paso,


***

Reba enjoys the trip,
sleeping in the back on her bed,
coming up front now and then
to check, like D does, that I'm still awake

***

we stop at every rest area
and I let her run -
they say dogs see and learn about
the world primarily through their nose,
so for Reba each stop a new library
with a world of new smells and messages
from others from others
of her canine kind

***

I put a leash on her only once, when,
at a roadside rest area,
I noticed ten or fifteen jackrabbits
with long ears and as many pups
as there were adults and I knew
if Reba saw even one, I'd be chasing
her through several hundred thousand acres
of west Texas badlands

I slipped the leash on
and quickly walked the other way
and she never saw
the rabbits
passing right behind her

***

each stop as we traveled west
seemed to grow bigger patches
of bullhead thorns
and by the last stop the thorns
were everywhere,
even on the street, and Reba
was trying to limp with three feet
in the air so I picked her up
and carried her to the car
and we drove on

***

finally El Paso
as the sun sets behind mountains in Mexico,
half a million people settling in
for the night,
and on the other side
of the Rio Grande,
3 million more
in Cuidad Juarez, an ocean
of yellow lights spread across
the desert and up the mountain side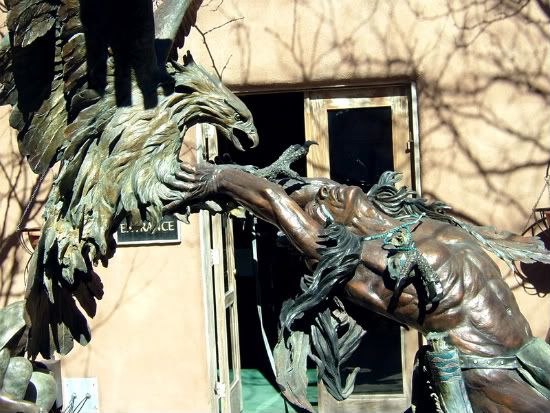 Now, here's early Lawrence Ferlinghetti from A Coney Island of the Mind, in its seventh printing by New Directions Paperbook in 1958.



Autobiography

I am leading a quiet life
in Mike's Place every day
watching the champs
of the Dante Billiard parlor
and the French pinball addicts.
I am leading a quiet life
on lower East Broadway.
I am an American.
I was an American boy.
I read the American Boy Magazine
and became a boy scout
in the suburbs.
I thought I was Tom Sawyer
catching crayfish in the Bronx River
and imagining the Mississippi.
I had a baseball mitt
and an American Flyer bike.
I delivered the Woman's Home companion
at five in the afternoon
or the Herald Trib
at five in the morning.
I still can hear the paper thump
on lost porches.
I had an unhappy childhood.
I saw Lindberg land.
I looked homeward
and saw no angel.
I got caught stealing pencils
from the Five and Ten Cent Store
the same month I made Eagle Scout.
I chopped trees for the CCC
and sat on them.
landed in Normandy
in a rowboat that turned over.
I have seen the educated armies
on the beach at Dover.
I have seen Egyptian pilots in purple clouds
shopkeepers rolling up their blinds
at midday
potato salad and dandelions
at anarchist picnics.
I am reading "Lorna Doone"
and a life of John Most
terror of the industrialist
a bomb on his desk at all times.
I have seen the garbagemen parade
in the Columbus Day Parade
behind the glib
farting trumpeters.
I have not been out to the Cloisters
in a long time
nor to the Tuileries
but I still keep thinking
of going.
I have seen the garbagemen parade
when itt was snowing.
I have eaten hotdogs in ballparks.
I have heard the Gettysburg Address
and the Ginsberg Address.
I like it here
and I won't go back
where I came from.
I too have ridden boxcars boxcars boxcars.
I have traveled among unknown men.
I have been in Asia
with Noah in the Ark.
I was in India
when Rome was built.
I have been in the Manger
with an Ass.
I have seen the Eternal distributor
from a White Hill
in south San Francisco
and the Laughing Woman at Loona Park
outside the Fun House
in a great rainstorm
still laughing.
I have heard the sound of revelry
by night.
I have wandered lonely
in a crowd.
I am leading a quiet life
outside of Mike's Place every day
watching the world walk by
in its curious shoes.
I once started out
to walk around the world
but ended up in Brooklyn.
I have engaged in silence
exile and cunning.
I flew too near the sun
and my wax wings fell off.
I am looking for my Old Man
whom I never knew.
I am looking for the Lost Leader
with whom I flew.
Young me should be explorers.
Home is where one starts from.
But Mother never told me
there'd be scenes like this.
Womb-weary
I rest
I have traveled.
I have seen goof city.
I have seen the mass mess.
I have heard Kid Ory cry.
I have heard a trombone preach.
I have heard Debussy
strained thru a sheet.
I have slept in a hundred islands
where books were trees.
I heard the birds
that sound like bells.
I have worn grey flannel trousers
and walked upon the beach of hell.
I have dwelt in a hundred cities
where trees were books.
What subways what taxis what cafes!
What women with blind breasts
limbs lost among skyscrappers!
I have seen tdhe statues of heroes
ar carrefours.
Danton weeping at a metro entrance
Columbus in Barcelona
point Westward up the Ramblas
toward the American Express
Lincoln in his stony chair
And a great Stone Face
in North Dakota.
I know that Columbus
did not invent American.
I have heard a hundred housebroken Ezra Pounds.
They should all be freed.
It is long since I was a herdsman.
I am leading a quiet life
in Mike's Place every day
reading the classified columns.
I have read the Reader's Digest
from cover to cover
and noted the close identification
of the United States and the Promised Land
where every coin is marked
In God We Trust
but the dollar bills do not have it
being gods unto themselves.
I read the Want Ads daily
looking for a stone a leaf
an unfound door.
I hear America singing
in the Yellow Pages.
One could never tell
the soul has its rages.
I read the papers every day
and hear humanity amiss
in the sad plethora of print.
I see where Walden Pond has been drained
to make an amusement park.
I see they're making Melville
eat his whale.
I see another war is coming
but I won't be there to fight it.
I have read the writing
on the outhouse wall.
I helped Kilroy write it.
I marched up Fifth Avenue
blowing a bugle in a tight platoon
but hurried back to the Casbah
looking for my dog.
I see a similarity
between dogs and me.
Dogs are the true observers
walking up and down the world
through the Molloy country.
I have walked down alleys
too narrow for Chryslers.
I have seen a hundred horseless milkwagons
in a vacant lot in Astoria.
I have heard the junkman's obbligato.
I have ridden the superhighways
and believed the billboard's promises
Crossed the Jersey Flats
and seen the Cities of the Plain
and wallowed in the wilds of Westchester
with its roving bands of natives
in stationwagons.
I have seen them.
I am the man.
I was there.
I suffered
somewhat.
I am an American.
I have a passport.
I did not suffer in public.
and I'm too young to die.
I am a selfmade man.
And I have plans for the future.
I am in line
for a top job.
I may be moving on
to Detroit.
I am only temporarily
a tie salesman.
I am a good Joe.
I am an open book
to my boss.
I am a complete mystery
to my closest friends.
I am leading a quiet life
in Mike's Place every day
contemplating my navel.
I am a part
of the body's long madness.
I have wandered in various nightwoods.
I have leaned in drunken doorways.
I have written wild stories
without punctuation.
I am the man.
I was there.
I suffered
somewhat.
I have sat in an uneasy chair.
I am a tear of the sun.
I am a hill
where poets run.
I invented the alphabet
after watching the flight of cranes
who made letters with their legs.
I am a lake upon a plain.
I am a word
in a tree.
I am a hill of poetry.
I am a raid
on the inarticulate.
I have dreamt
that all my teeth fell out
but my tongue lived
to tell the tale.
for I am a still
of poetry.
I am a bank of song.
I am a playerpiano
in an abandoned casino
on a seaside esplanade
in a dense fog
still playing.
I see a similarity
between the Laughing Woman
and myself.
I have heard the sound of summer
in the rain.
I have seen girls on boardwalks
have complicated sensations.
I understand their hesitations.
I am a gather of fruit.
I have seen how kisses
cause euphoria.
I have risked enchantment
I have seen the Virgin
in an appletree at Chartes
and Saint Joan burn
at the Bella Union.
I have seen giraffes in jungle jims
their necks like love
wound around the circumstances
of the world.
I have seen the Venus Aphrodite
armless in her drafty corridor.
I have heard a siren sing
at One Fifth Avenue.
I have seen the White Goddess dancing
in the Rue des Beaux Arts
on the Fourteenth of July
and the Beautiful Dame Without Mercy
picking her nose in Chumley's.
She did not speak english.
She had yellow hair
and a hoarse voice
and no bird sang.
I am leading a quiet life
in Mike's Place every day
watching the pocket pool players
making the minestrone scene
wolfing the macaronis
and I have read somewhere
the Meaning of Existence
yet have forgotten
just exactly where.
But I am the man
and I'll be there.
and I may cause the lips
of those who are asleep
to speak.
And I may make my notebooks
into sheaves of grass.
And I may write my own
eponymous epitaph
instructing the horsemen
to pass.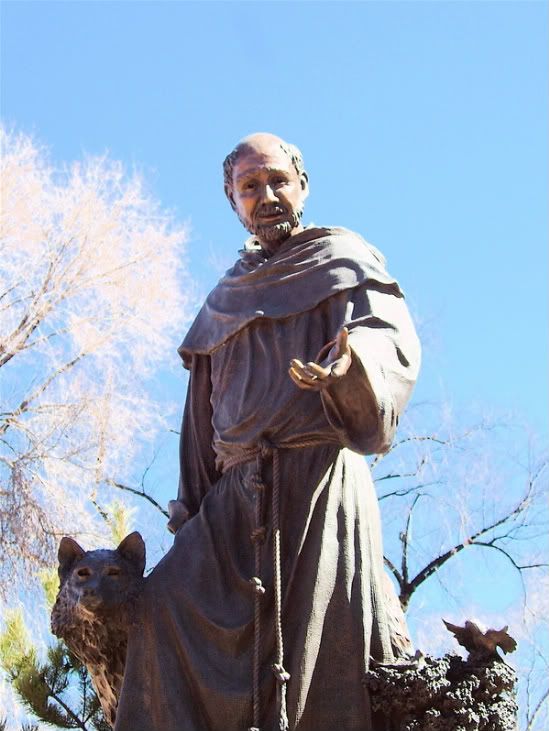 Now, for the first time in "Here and Now," here's a poem by James Hutchings.

James says he is 58 years old, and has been a truck driver for a while. He started writing poetry when he was in school, where he played in garage bands and wrote the songs. A sort of natural progression to poetry, he says.

The poem was pointed out to me on the Salty Dreams Poetry Forum, and I liked it.



Epipany

on the second day of basic
I'm leaving the messhall
one arm in my field jacket
holding hat and tray in other
dumping and washing
I hear behind me
"you're out of uniform troop"
I turn to see my platoon leader
fresh out of O.C.S.
all of ninteen rosy cheeked
fatigues new as mine
"drop and give me twenty-five"
gorilla stomps torture for sure
from the squat position
jump up and bang chest
yelling cadence until
my legs give out
and I say "I can't do
no more goddammit"
wrong thing to say
ran to the C.O.
him fresh from 'Nam
screaming eagle on shoulder
jump wings on chest
me just a wannabe
fifty stomps this time
running around company
M-14 over head singing
"I want to be an airborne ranger".......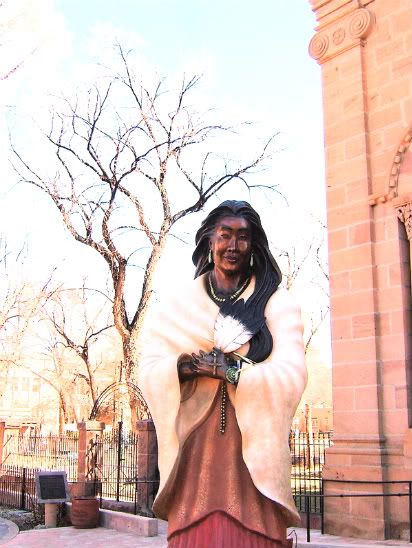 Deborah Garrison was born in Michigan. She worked on the editorial staff of The New Yorker for fifteen years and, in 2000 when her book, A Working Girl Can't Win, was published by Modern Library Paperback, she was poetry editor of Alfred A. Knoph and senior editor at Pantheon books.

This is the title poem from her book.



A Working Girl Can't Win

Is this the birth of a pundit
or a slut? Is she the woman
they courted for her youthful edge
or a kiss-and-tell bimbo,
a careerist coquette?
The loyal daughter to spin doctors
losing their hair or soul sister
to feminist essayists everywhere?
Is her meteoric rise the source
of her potential demise?
Is her worldview equal parts
yuppie whine and new-age rumor?
Can we get a biopsy on her latest
breast tumor? Is she a failed
anorexic, or diet-pill faddist
who'll let it all go and get fat
in her fifties? are her roots
rural, right-leaning? Is she Jewish,
self-hating? Past her sell-by date,
or still ovulating?
Will her husband talk?
Does he mind her success?
Does anyone know - does he see
her undressed? Has she been
photographed? Will she play
truth or dare? And more to the point,
does anyone care?
Come next year, will the masses
be reading her story? Will she be
on the cover, or well past her glory?
Either way, we'll move on, and she'll tire
before long: only her children will grieve
at the way she was wronged?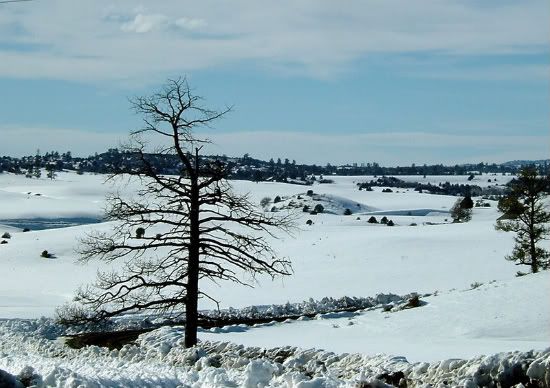 After a late arrival in Albuquerque, we woke up early Saturday morning and headed north, spending a couple of hours in Sante Fe, partially on purpose and partially because we missed a cut-off and had to drive in circles for a while. We've made that trip so many times, it's still not clear to me how we manage to mess up right there everytime.

We arrived in Durango in time for early dinner before we checked into our hotel, two blocks from downtown and next to the Animas River. I, of course, immediately found a friendly local coffee shop. I'll say more about that later.



winter postcards

black stripe
on a snowy plain,
highway 84,
Santa Fe
to Pagosa Springs,
taking us higher
and even
higher

***

white horse
on a white field
enclosed by a white fence

I am blinded
by the
light

***

icy
water
drips from the mountain side,
gushes
in places
like a waterfall
over shining rock

first sign
of spring thaw
coming

***

boy
and girl
kiss, hold close
on the other side of the window,
bundled
against the cold

another sign
of spring
thaw
coming

***

sidewalks
packed with families
and singles, young men and women,
here
for maybe the last ski
weekend
of the year

desperate
sign
of spring thaw
coming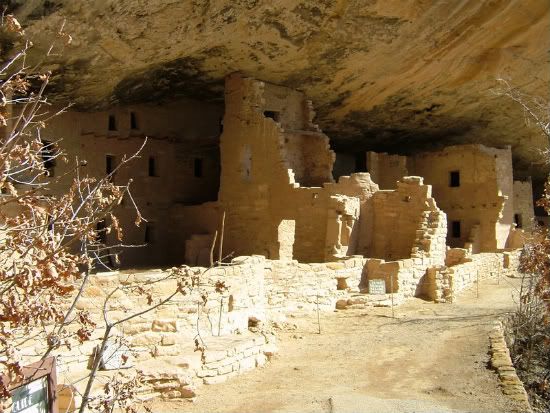 Next, I have a poem from the 1997 Morse Poetry Prize poet Charles Harper Webb.

The poem is from Webb's book Reading the Water.



Spirits

At night when the streets of your cities are silent and you think them empty, they will throng with the returning hosts that once filled and still love this beautiful land.
- Chief Seattle

No street is silent here; still, they return:
faint whispers underneath the bray of horns,
the rumb rumb rumb of gunning cars.

Instead of manzanita leaves and dry white yucca
petals, paper cups, torn taco wrappers,
pages of the L.A. Star and Swinging
Times skip and flutter as they walk
in winter mists past rusty fire escapes
and dusty floors and barred apartment doors.

Instead of deer hiding in chapparal,
whores in skirts narrow as hatbands peer
from shadows, watching for big bucks. At Lucky's,
where pimps suck down pints of Haagen-Dazs,
they crowd the aisles, thin voices mingling
with the buzz of freezers and fluorescent lights.

They slide through alleys where pale boys
with hair in warrior-crests fight for needles
to jab in their skinny arms. They glide down Sunset,
watching hustlers - jeans tight across their wares -
lock quivering johns in come-and-get-me stares.

Unharmed by speeding Broncos, roaring trucks,
they drift through smog, searching for roadrunners,
kingsnakes, possums, live oak trees, wondering
where is the sea breeze that used to come
with morning fog. Where are the owls, the red-
tailed hawks that soared above their hunts, the bobcats,
tortoises, jackrabbits, skunks who gave them
power, were their kin in a boundless world
where everywheree was home.

Only at dawn,
when for an hour traffic ebbs, and crows
come back to crouch on streetlamps, and mocking-
birds sing up the sun just as they've done
for fifty thousand years, the hosts are soothed;
and here in Hollywood, where white men's
dreams are born, they shut their eyes
like babies calmed by mother's breast,
and settle down to rest, and sink,
like water into sand, beneath the concrete
that smothers this beautiful, lost land.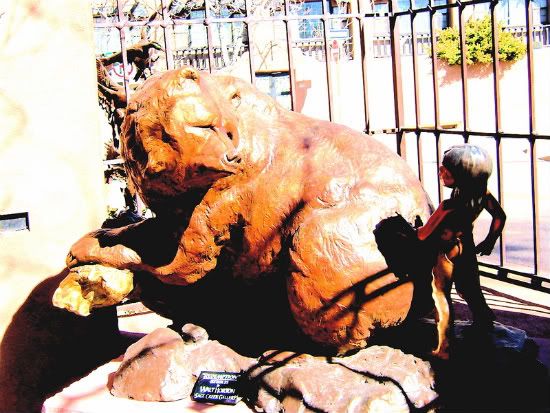 Tom Snelgrove is a nineteen year old English poet I've been reading on the Blueline Forum. He says he's a Shipping Clerk in Ipswich, UK and that his interests include writing, guitaring, singing, and drinking.

I like the poem. Tom gets pretty fiery at times. This is more contemplative.



Hypothetically Speaking

the philosophy of one individual is that
which must not be followed
or preached or by any means
taken seriously
music died before it was born
and the renaissance was not exactly
skin deep
you can reach that certain point
of expression within language
where no one has the right
to critique
you can read books by Plato
scripts by Shakespeare
and of course the scribblings
of writers such as
Nietzsche
however you will not be
enlightened
you can throw around quotes
such as
the devotion of the greatest
is to encounter risk and danger
and play dice for death
but never experiment with
hallucinogens
or dare to balance on the
lip of a bridge
man must do as man says
do we not all possess enough self
love or confidence
to listen to number one
and I do not mean self love as in
personalised number plates
or house numbers
no I am strictly speaking in terms
of being strong enough to act upon
your dreams
if you want to sell house and move
to New Zealand
sell your house and move to New Zealand
do not dedicate yourself to a dying cause
for all causes are dying
and this is your life
losing one minute at a time
all we need to know is nothing
ignorance is bliss
and we are suffering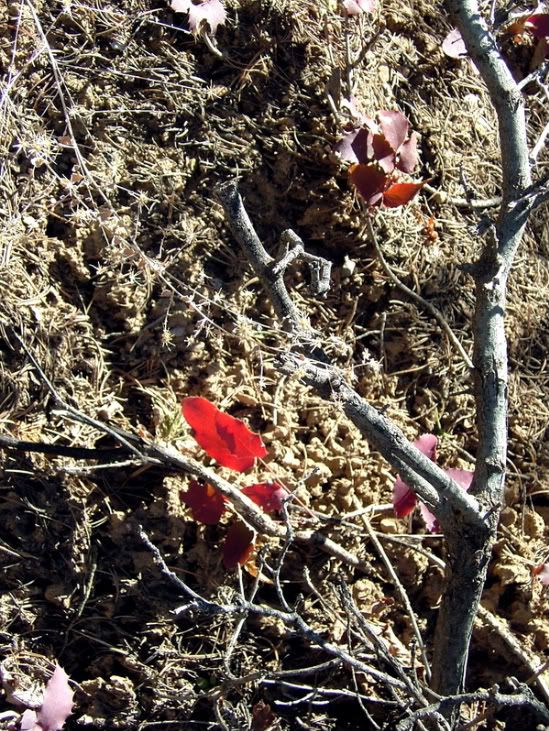 Here are some short pieces by Carl Sandburg, beginning with the one everyone who reads has read at least once.



Fog

The fog comes
on little cat feet.

It sits looking
over harbor and city
on silent haunches
and then moves on.


Crimson

Crimson is the slow smolder of the cigar end I hold,
Gray is the ash that stiffens and covers all silent the fire.
(A great man I know is dad and while he lies in his coffin
a gone flame I sit her cumbering shadows and
smoke and watch my thoughts come and go.)


Whitelight

Your wihtelight flashes the frost tonight
Moon of the purple and silent west.
Remember me one of your lovers of dreams.


Flux

Sand of the sea runs red
Where the sunset reaches and quivers.
Sand of the sea runs yellow
Where the moon slants and wavers.


Losses

I have love
And a child
A banjo
And shadows.
(Losses of God,
All will go
And one day
We will hold
Only the shadows.)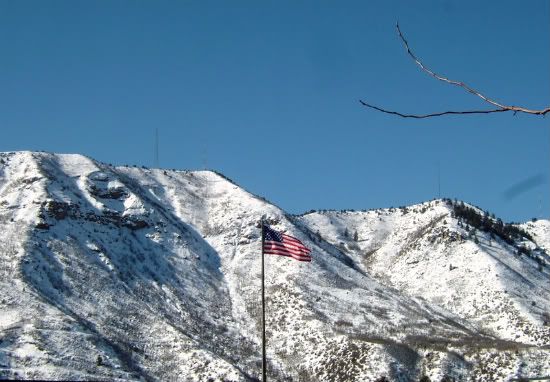 We spent five days in Durango, using it as our base for day trips.



Durango, Colorado

it's
a little city
with a small
liberal arts college
on a hill
overlooking
historic downtown

old buildings
on streets lined
with youth
and art
and a fresh-faced taste
for the greater
art
of living

***

thing is,
the women here,
tall and mostly blond,
look like they could take even
a big man down
and teach him whatfor.

accustomed
as i am to the more petite
south texas
version
of female persuasion

i am
intimidated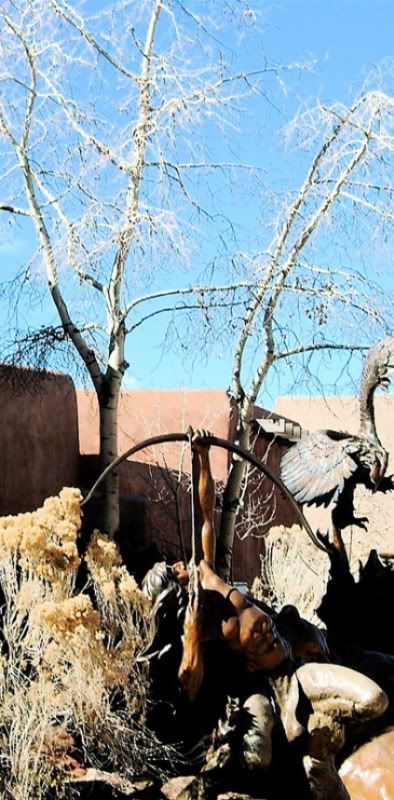 I've used poems by performance poet Travis Watkins several times. His is a young, vibrant voice that I like very much.

Here's another of his poems, this one from nearly four years ago, when the American dead in Iraq was less that a thousand.



600 soldiers

I walk around with a pound of verbs and nouns,
My lungs are guns and my words are rounds.
I shot lyrics from the ground so profound the sun came down
And walked away with a frown at what he found.

He gazed through the haze of our nation gone ablaze
With malaise at the ways we choose to live our days.
His rays, shed light on success and found a maze
Of one-ways and runways with arrays of flight delays.

He perplexed at the context of government projects
That project prospects beyond the convex sky.
Why, spend billions on conquest when millions are convicts
And millions are content with minimal progress, damn!

He didn't understand the plan to ban school programs
And demand exams teach what any man can.
They say any man can find work with Uncle Sam
Cause' next we'll ram Iran with every able man.

Man, the sun has a thousand degrees and he can't see
Why steroids in major leagues and gay marriage legality
Is all the president can see besides a war overseas
Over weapons never seized, in the name of liberty.

Back in the sky is where the sun longed to be
So he sang this song to me and said if I set him free,
He'd shine his light so bright that every man could see
The lies and hypocrisy that lie in democracy, but
That bastard lied to me, cause' ....

The rich got tax cuts, while the rest get taxed up
And the government's wrapped up
In sending astronauts back up
To the moon just to pack up
Some dust and then back up
But wait a minute back up...

The economy's cracked up!
Education is jacked up!
Our prisons are blacked up!
And healthcare's hacked up!

But we got tax bucks to hatch up
A new mission back up?
Man!
That shit don't add up
And then that Iraq stuff,
Look...

We found Sadamm in a hole
In the muthafuckin' country
But we can't find one bumb in they' whole muthafuckin' country!
So we aint' got one reason to be in they' muchafuckin' country!
But the sun still shines on our muthafuckin' country?
Shit!
The sun is a muthafuckin' lie!
So I aim at the muthafuckin' sky
And ask that muthafucka' why
He still shines
When
We're still blind
And
600 soldiers have died...

...but we don't mind.

Spring '04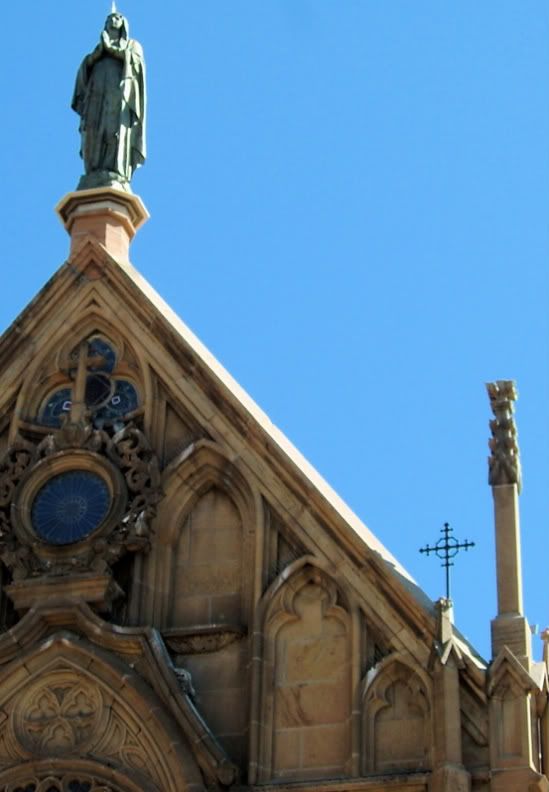 Here's a piece from our friend Alice Folkart, remembering.



Sometime in July with Jude

"Hey Jude, don't be afraid,
take a sad song and make it better..."
That was the sound track of my own backpack-Europe Movie
the summer of '69, and I was the star.
It seemed to be playing in every the sidewalk cafe
and youth hostel dormitory
from Oslo to Ostia, Vienna to Varrenes.

It penetrated
through the hashish haze,
the wine wonderment,
the pot ponderings,
the ale addledness ,
because it was in English,
the blessed, beloved English
that I yearned for.

I didn't hear much English that summer,
never read a paper, except laboriously in my crumpled French.
No TV, no radio, just the sound track on the train, in the cafe.
The greater world off the trail meant nothing to me.
Only my world was real, only experience mattered.

On a mid-July evening in Amsterdam,
or San Sebastian, or Venice,
I heard that there were men dying,
our men, their men, women and children,
all for what someone thought
was a good enough reason - Vietnam.


But the Beatles told me what I could do:

"....don't be afraid,
take a sad song and make it better."

I tried.
I'm still trying.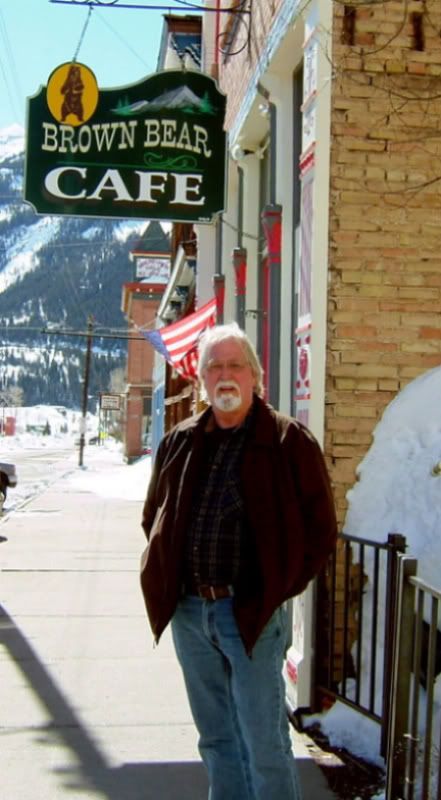 My next poem is by Brooke Bergan from her book Storyville, A Hidden Mirror. Bergan has an MA and a PhD in creative writing from the University of Illinois at Chicago. She has taught writing classes and workshops for nearly twenty years in grade schools, high schools, libraries, colleges and universities to widely diverse audiences around the country.

The poems in the book are about Storyville, for many years the officially-sanctioned red-light district in New Orleans. Most of the poems are center around the photographer Ernest J Bellocq who, as a sideline to his professional work as a photographer, created a gallery of photos of Storyville women. Only a few of his portraits survive, all on glass negative plates in fair to poor condition.

I've introduced Storyville and the photographer Bellocq at length when using poetry from this book before. From now on I think I'll just encourage you to google for more background.

A number of the poems in the book refer to specific Bellocq portraits, usually in Bellocq's voice. Apparently "Adele" was a frequent model since a number of the poems refer to her.



plate 28: Adele Wearing A Locket

Adele, you are so real
without clothes, the lens
falters at the soft
curve of stomach,
soiled feet, ribbons
of hair you've let fall
down your back, like my
locket, a kiss between
your breasts.

If I put you against
the filigreed wall, let
your hand rest
on the carved back
of this chair,
will the world
see what I do?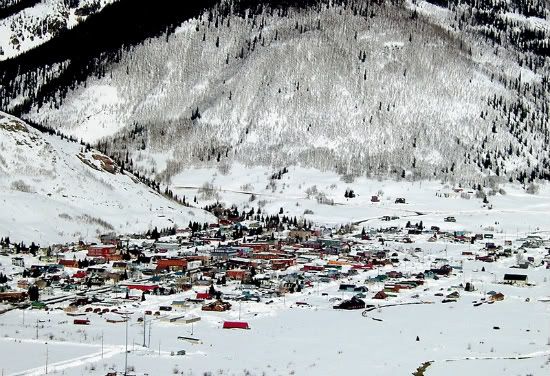 One of our day trips was up to the little town of Silverton.



Silverton

the best thing about
Silverton
is the train ride
to get there,
following the Animas River
up the mountain,
sometimes
riding
right along side it
as it tumbles over rocks
outisde your window,
sometimes
riding
hundreds of feet above it,
sheer rock wall
several feet from the train
on one side
and a long drop
to the river on the other

***

about ten blocks long
and four wide, Silverton is
the county seat of San Juan County
with a big courthouse
on the north end of main street,
looking big enough
to hold every resident of the county
at the same time;
the rest of main street
is small shops,
restaurants
and two 1890s-looking hotels.

***

since this time of the year
the train
only goes about half way to Silverton
because of heavy snow on the tracks,
everything is closed
except for the Brown Bear restaurant
where I have my favorite,
chicken and dumplings,
not the best ever
but good enough,

***

even without the train,
it's a nice drive
to about
12,500 feet
from 6,500 in Durango,
fifty miles
or about a two hour drive
to this little, old former silver-mining
boomtown
cupped between mountains

***

a long way for a bowl of
not-the-best-but-good-enough
chicken and dumplings

but
the air is fresh and cold
and the mountains and forests all around
among the most beautiful
you'll find anywhere

all in all
a well spent half-day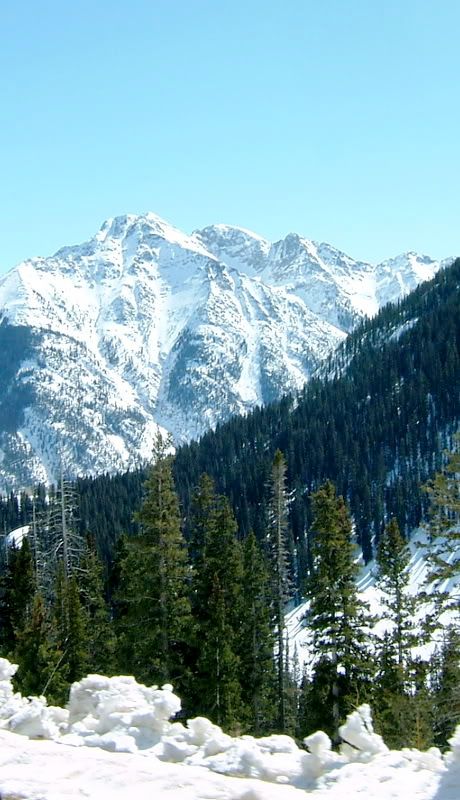 Michael Van Walleghen is a professor of English at the University of Illinois at Urbana-Champaign. He has won many awards and fellowships. This poem is taken from his book Blue Tango published by the University of Illinois in 1989, He published two previous collections of poetry, The Witchita Poems and More trouble with the Obvious.



Hidden Meaning

Someone has parked her car
as far back as you can go

in Kickapoo Park - and now
she sits there eating candy

and listening to the radio...
A blinding, late November light

glitters on the windblown river.
A flurry of green cellophane

flutters from a side vent. Violins
banjos, that thin country voice

getting lost among the trees...
It all appears arranged somehow

charged with hidden meaning...
But what is it? Faint dogs

dim gunshots when the music stops...
Even the petty, disconsolate detail

of a coathanger bent into an arial
becomes important - as in this light

the merest inkling of the moon
becomes a puff of frozen breath

or vague, translucent sail
stranded in the empty trees...

As in this light I might see myself
home on leave again from the navy

because my girl got pregnant
and we've come her to talk...

But later on, I'll meet my buddies
in the parking lot. Their cars

have names painted on them: Virgo's
Good Time Machine, Evil Rasputin

and the one called simply
Paranoia.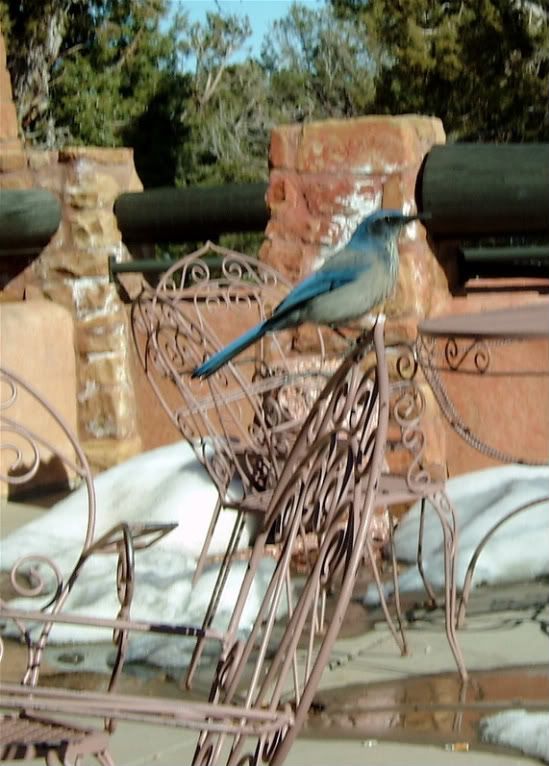 Jerry Damm, a friend from West Texas sent these insults to me that he picked up somewhere on the web.

Some I was familiar with; some I read for the first time.

All are fun.



He has all the virtues I dislike and none of the vices I admire. - Winston Churchill

A modest little person, with much to be modest about. - Winston Churchill

I have never killed a man, but I have read many obituaries with great pleasure. - Clarence Darrow

He has never been known to use a word that might send a reader to the dictionary. - William Faulkner (about Ernest Hemingway)

Poor Faulkner. Does he really think big emotions come from big words? - Ernest Hemingway (about William Faulkner)

Thank you for sending me a copy of your book; I'll waste no time reading it. - Moses Hadas

He can compress the most words into the smallest idea of any man I know. - Abraham Lincoln

I didn't attend the funeral, but I sent a nice letter saying I approved of it. - Mark Twain

He has no enemies, but is intensely disliked by his friends. - Oscar Wilde

I am enclosing two tickets to the first night of my new play; bring a friend .... if you have one. - George Bernard Shaw to Winston Churchill

Cannot possibly attend first night, will attend second ... if there is one. - Winston Churchill, in response.

I feel so miserable without you; it's almost like having you here. - Stephen Bishop

He is a self-made man and worships his creator. - John Bright

I've just learned about his illness. Let's hope it's nothing trivial. - Irvin S. Cobb

He is not only dull himself, he is the cause of dullness in others. - Samuel Johnson

He is simply a shiver looking for a spine to run up. - Paul Keating

He had delusions of adequacy. - Walter Kerr

There's nothing wrong with you that reincarnation won't cure. - Jack E. Leonard

They never open their mouths without subtracting from the sum of human knowledge. - Thomas Brackett Reed

In order to avoid being called a flirt, she always yielded easily. - Charles, Count Talleyrand

He loves nature in spite of what it did to him. - Forrest Tucker

Why do you sit there looking like an envelope without any address on it? - Mark Twain

His mother should have thrown him away and kept the stork. - Mae West

Some cause happiness wherever they go; others, whenever they go. - Oscar Wilde

He uses statistics as a drunken man uses lamp-posts .... for support rather than illumination. - Andrew Lang (1844-1912)

He has Van Gogh's ear for music. - Billy Wilder

I've had a perfectly wonderful evening But this wasn't it. - Groucho Marx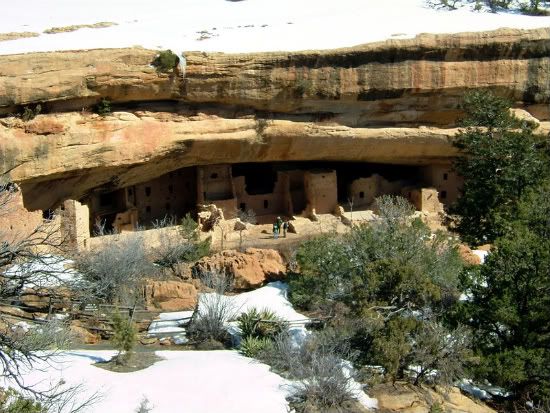 Our next day trip was to Mesa Verde. We were only able to go to one of the dwellings, Spruce Tree House. The others, including the most impressive of the them, were impossible to get to this time of year because of the snoe.

The last time we went there was about 25 years ago, but the story of the Anasazi is always fresh in my mind. There are lesson in that story for us. For seven hundred years they lived atop their mountain hideaway, until about the year 1200 when they packed up and left. There is no certain knowledge as to where they went or why they left, but the most widely accepted theory now is that, after all those years they had degraded their mesa top enviornment, essentially deforesting it, that they had no choice but to leave.

The difference between them and us, they had someplace else to go to. We don't.



Mesa Verde

it's a steep
and winding road
from the high desert
to the top of the mesa
where for 700 years
the old people, the Anasazi,
built their adobe homes
under protective canyon walls

though
they left in the end
to places unknown
for reasons unknown,
their spirits
walk with you
through rough canyon trails

as we walk
a cluster of very, very large icicles
crashes down from the canyon rim
onto the trail right behind us

even now
the spirits do still
sometimes
speak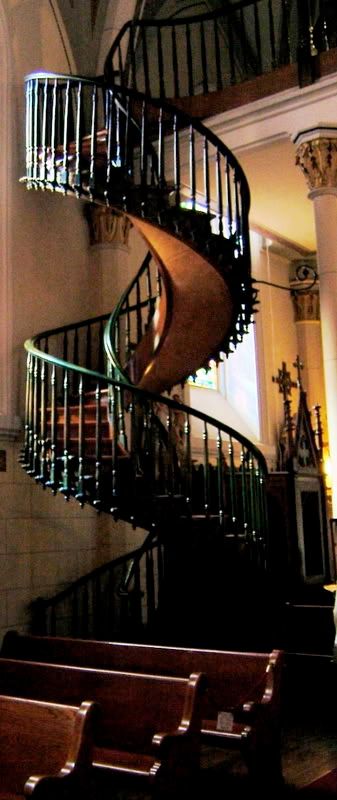 My next poem is from the book De Amor Ascuro (Of Dark Love), by Francisco X. Alarcon. Alarcon, a poet and educator, was born in California, in 1954. As a child, he lived in Guadalajara, Mexico, and ever since he was 18 years old he has been living in California. He is the author of ten volumes of poetry.

This is a bilingual book, with translations from the original Spanish to English by Franscisco Aragon in consultation with the poet. It was published by Moving Parts Press in 1991,

The book is a series of very fervent, even obsessive, love poems.



I

there has never been a sun for this love,
like a crazed flower it buds in the dark,
is at once a crown of thorns and
a garland of spring around the temples

a fire, a wound, the bitterest fruit,
but also a breeze and water-source.
a bite to the soul - your breath,
a treetrunk in the current - your chest

make me walk over turbid waters,
be the ax that breaks this lock,
the dew that weeps from trees

if I become mute kissing your thighs
it's that my heart is eagerly searching
your flesh for a new dawning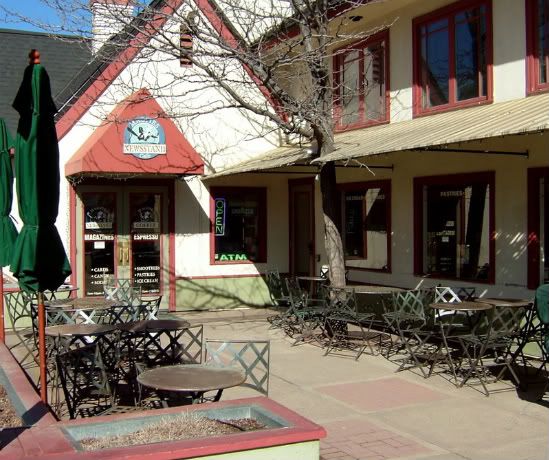 I'm great at the art of hanging out, and the first thing I look for when I go some place new is a good hanging out spot.

I found one in Durango, right downtown and within walking distance from the hotel.



Magpies Newsstand Cafe

ice cream - smoothies
pastries - pies
espresso - coffee - tea

and a seat in the sun
under blue colorado skies
in early early spring

i try
to think
of a better place to be right now
and
come up
dry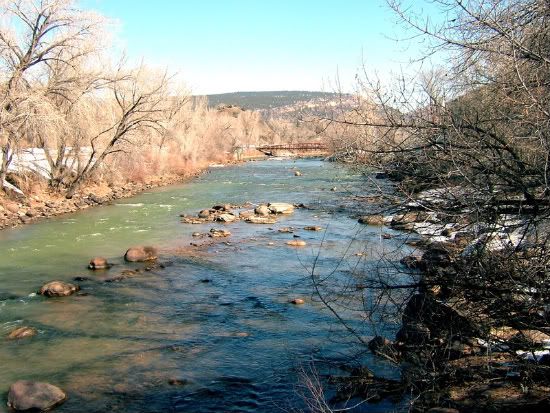 This has turned out to be a longer issue than I had planned. But before I go, I have this last little piece to share.

The Animas River runs right past our hotel room, coming very cold and, with the heavy snow pack this year, increasingly fast from the high mountains. It is clear and beautiful and, in the evening, an attraction to wild life.

We are rewarded with sights such as this.



the Animas River

the Animas River
runs cold and fast
in the orange dusk
of twilight

on the opposite bank
a group of eight
deer
tiptoe
on their delicate hooves
through snow
to find grass
uncovered by the thaw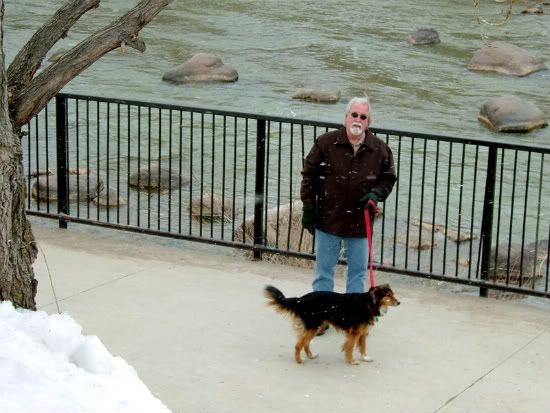 With a light snow falling, it's time to round up the livestock and hit the road.

Passing between Las Cruces and El Paso, near the little town of Anthony that sits on both side of the Texas/New Mexico border, we picked up a little radio station just for maybe ten minutes at most. I don't know the station and don't know where it was coming from, but it was ten minutes of really good music.

My favorite piece was Guy Clark singing his song, Cold Dog Soup and Rainbow Pie, including these lines in the chorus

Ain't no money in poetry
That's what sets the poet free
I've had all the freedom I can stand
Cold dog soup and rainbow pie
Is all it takes to get me by
Fool my belly till the day I die
Cold dog soup and rainbow pie

I hope you enjoyed your soup and pie here at "Here and Now" this week.

Until next week, remember, all of the work included here remains the property of those who created it. The blog itself was produced by and is the property of me...allen itz.