A Winter Creek Flowing
Friday, February 15, 2008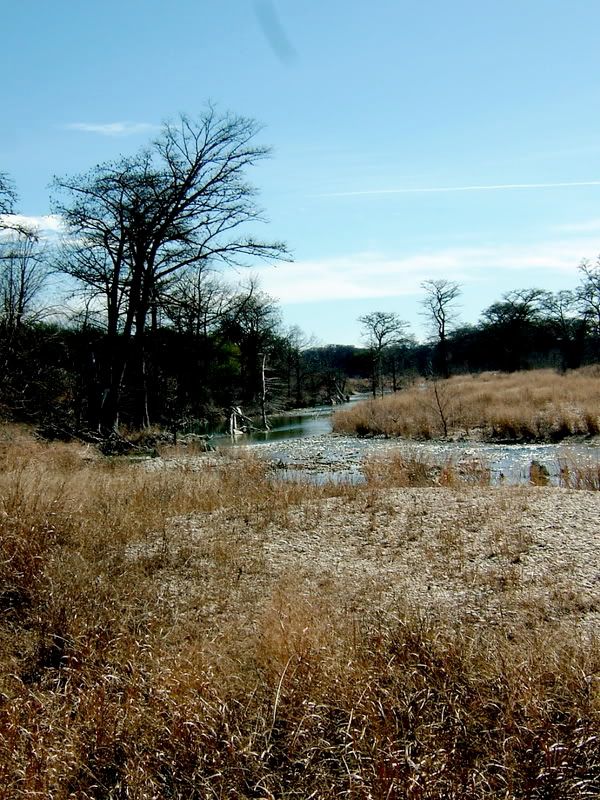 I never write this front section of "Here and Now" until the rest is finished because I never know what I'm going to do until it's done.

This week, it seems I sampled fewer poets than usual. That's because several of the poems used are longer than usual. Several readers have told me that the issues are running too long, so I'm trying to stay within a 6,000 word limit. With this last sentence, this issue goes to 6,112 words.

Still, I finish with a feeling of incompleteness.










My first poet this week is Marge Piercy, from her book The Twelve-Spoked Wheel Flashing, published in 1978 by Alfred A. Knopf.

Piercy was born in Michigan. First in her family to attend college, she attended the University of Michigan. She won a Hopwood Award for Poetry and Fiction in 1957 which helped finish college and spend some time in France. She later obtained an M.A. from Northwestern University.

By 2004 she had authored seventeen volumes of poems and fifteen novels, as well as a play, a collection of essays, a nonfiction book and a memoir.



The poet dreams of a
nice warm motel

Of course the plane is late
two hours twisting bumpily
over Chicago in a droning grey funk
with the seatbelt sign on.
Either you are met by seven
young Marxists who want to know
at once What Is To Be Done
or one professor who says, What?
You have luggage. But I
parked in the no
parking zone.

Oh, we wouldn't want to put you
up at a motel, we here at
Southwestern Orthodontic Methodist,
we want you to feel homey:
drafty rooms where icicles
drip on your forehead, dorm cubicles
under the belltower where
the bells boom all night
on each quarter hour, rooms in faculty attics
you share with seven crying
babies with measles, rooms two
miles from a bathroom.

The bed
is a quarter inch mattress
flung upon springs of upended
razor blades: the mattress
is stuffed with fingernails
clippings and the feathers of buzzards.
If you roll over or cough it
sounds like a five car collision.

The mattress is shaped that way
because our pet hippo Sweetie
likes to nap there. It's homey
isn't it, meaning we're going to keep
you up with instant coffee
until 2 a.m. discussing why
we at Middle Fork State Teachers College
don't think you are truly great.

You'll love our dog Ogre,
she adores sleeping with guests
especially when she's in heat.
Don't worry, the children
will wake you. (They do.)
In the morning while all
fourteen children (the ones
with the flue and whooping cough
and, oh, you haven't had
the mumps - I mean, yet?) assault
you with tomahawks and strawberry
jam, you are asked, oh,
would you like breakfast?
Naturally we never eat
breakfast ourselves, we believe
fasting purifies the system.

Have some cold tofu,
don't mind the mold.

No, we didn't order
your books, that's rampant
commercialism. We will call you
Miz Percy and make a joke about
women's libbers. The mike was run
over by a snowplow.
If we were too busy to put
up posters, we've obtained the
outdoor Greek Amphitheater
where you'll read to me me and my wife.
If we blanketed five states
with announcements, we will be astounded
when five hundred cram into
the women's restroom we reserved.

Oh yes, the check will be four
months late. The next hungry poet
will be told, you'll be real comfortable
here, What's-her-name, she wrote that book
The Flying Dyke, she was through last year
and she found it real homey
in the Athens of the West.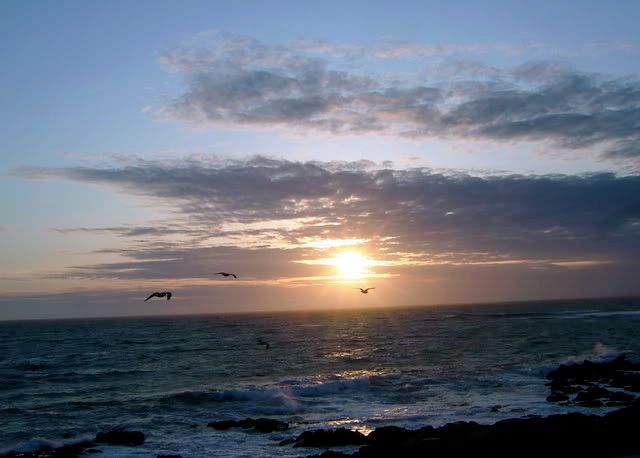 Next, I have this cool piece of beach fantasy from friend and frequent contributor, Alice Folkart.



Fish Wish

I walked into the waves
warm and welcoming
wishing to be a fish
but happy to kick my feet
flip over in the water
float, look up at the stars.

The shrimp crickets
crickled and crackled
beneath me among
the algae-covered rocks,
making up poems
about people with masks and fins.

I swam far
dove, fluttered, rolled
like a dolphin,
wishing for fins and flippers
and a smooth streamlined body
ocean my element

Up on the beach
everyone was leaving
I wondered if my towel
would still be there,
and started swimming,
kicking my fins and going fast.

I had to dip my face
into the water to
get some air,
had to arch my back
to slap my tail down
and push ahead.

I wasn't worried about my towel any more.
Wouldn't need it, didn't want it,
never would again.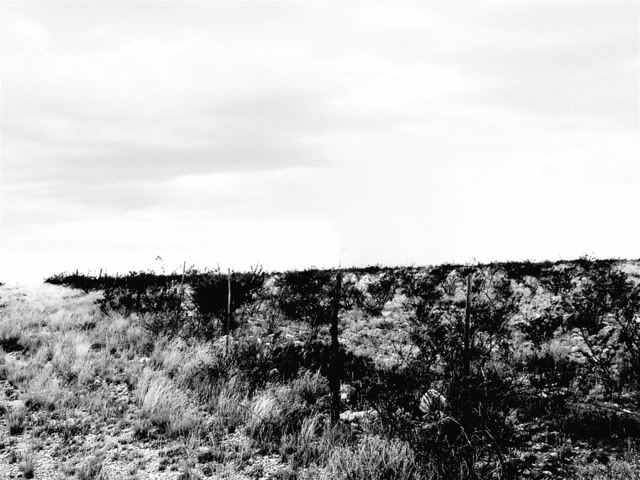 Here's a poem by Spanish poet Federico Garcia Lorca from his book Poet in New York. The work in the book was written in 1929-30 while the poet was a student at Columbia University. It is a long piece, from the section of the book titled Streets and Dreams, and very dense with allusions and vivid, often fantastic imagery. It wasn't published until after the poet's death in 1936, in his 38th year.

It is a bilingual edition published in 1988 by The Noonday Press, translated from Spanish to English by Greg Simon and Stephen F. White.



Dance of Death

The mask. Look how the mask
comes from Africa to New York.

They are gone, the pepper trees,
the tiny buds of phosphorus.
They are gone, the camels with torn flesh,
and the valleys of light the swan lifted in its beak.

It was the time of parched things,
the wheat spear in the eye, the laminated cat,
the time of tremendous, rusting bridges
and the deathly silence of cork.

It was the great gathering of dead animals
pierced by the swords of light.
The endless joy of the hippopotamus with cloven feet of
ash
and of the gazelle with an immortelle in the throat.

In the withered, waveless solitude,
the dented mask was dancing.
Half the world was sand,
the other half mercury and dormant sunlight.

The mask. Look at the mask!
Sand, crocodile, and fear in New York.

Canyons of lime imprisoned an empty sky,
where the voices of those who die under the guano were
heard.
A pure and manicured sky, identical with itself,
with the down and the keen-edged iris of its invisible
mountains -

it finished off the slender stems of song
and was swept away toward the channels of sap,
through the stillness of the last profiles,
lifting pieces of mirror with its tail.

While the Chinaman wept on the roof
without finding the naked body of his wife,
and the bank director examined the manometer
that measures the cruel silence of money,
the mask arrived on Wall Street.

It isn't a strange place for the dance,
these cemetery niches that turn the eyes yellow.
Between the sphinx and the bank vault, there is a taut
thread
that pierces the heart of all poor children.
The primitive impetus dances with the mechanical
impetus,
unaware, in their frenzy, of the original light.
Because if the wheel forgets its formula,
it will sing naked with herds of horses;
and if a flame burns the frozen blueprints,
the sky will have to flee before the tumult of windows.

This isn't a strange place for the dance, I tell you.
The mask will dance among the columns of blood and
numbers,
among hurricanes of gold and groans of the
unemployed,
who will howl, in the dead of night, for your dark time.
Oh, savage, shameless North America!
Stretched out on the frontier of snow.

The mask. Look at the mask!
Such a wave of mire and fireflies above New York!

I was on the terrace, wrestling with the moon.
Swarms of windows riddled one of the night's thighs.
Placid sky-cattle drank from my eyes
and the breezes on long oars
struck the ashen store windows on Broadway.

The drop of blood looked for light in the star's yolk
so as to seem a dead apple seed.
The prairie air, driven by the shepherds,
trembled in fear like a mollusk without its shell.

But I'm sure there are no dancers
among the dead
The dead are engrossed n devouring their own hands.
It's the others who dance with the mask and its vihuela.
Others, drunk on silver, cold men,
who sleep where thighs and hard flames intersect,
who seek the earthworm in the landscape of fire escapes,
who drink a dead girl's tears at the bank
or eat pyramids of dawn on tiny street corners.

But don't let the Pope dance!
No, don't let the Pope dance!
Nor the King,
nor the millionaires with blue teeth,
nor the barren dancers of the cathedrals,
nor builders, nor emeralds, nor madmen, nor
sodomites.
Only this mask.
This mask of ancient scarlet fever.
Only this mask!

Cobras shall hiss on the top floors.
Nettles shall shake courtyards and terraces.
The Stock Exchange shall become a pyramid of moss.
Jungle vines shall come in behind the rifles
and all so quickly, so very, very quickly.
Ay, Wall Street!

The mask. Look at the mask!
And how it sits its forest poison
through New York's imperfect anguish!

December 1929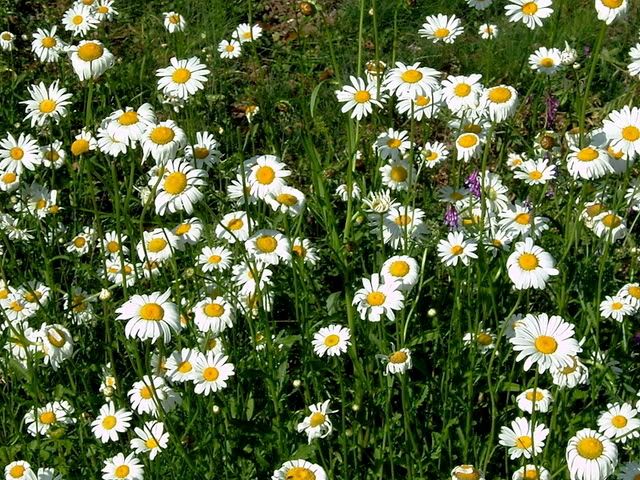 After Garcia Lorca I think we might all be ready for something simple, and, since simple, is my game, here are several barku.

As you probably don't recall, a barku is a form I invented one day while sitting in coffee shop with nothing to write on but a bar napkin. So, a barku is a poem with ten words on six lines, optimum size poem for a bar napkin.

A "barku" by itself doesn't amount to much, so I decided to expand the definition by naming sets of barku. This is what I came up with.

A set of six barku is a "barket."

A set of six barkuet is a "barkuda."

A set of six barkuda is a "barkissimo."

I'm working now on what to call a set of six barkuissimo. In the mean time, here's the world's first barket.



The World's First Barket

i
lonely whistle
in the dark
lost
little bird
calls
home


ii
grizzled
elders grieve
pale women
dance
under dim
diminished stars


iii
dogs at
midnight
smell wild
intruder
bark until
first light


iv
no rain
for garden's
growing
faith may
yet
bring rain

v
watch
the robin
danger ranger
calls her
mate
to eat


vi
whale song
ripples
the deep
navy sonar
roils
the tide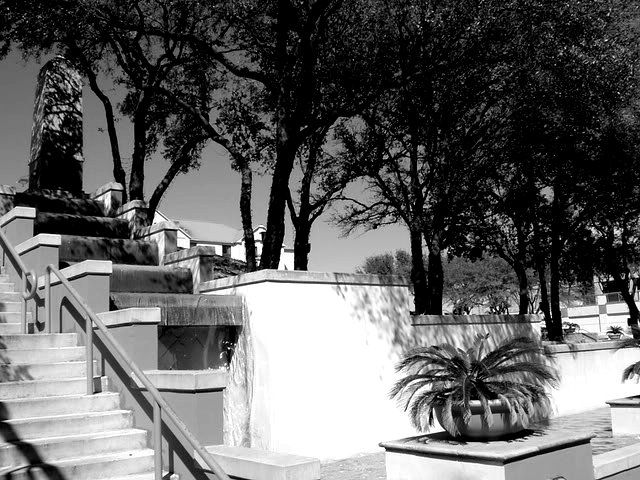 I had a real problem with Maggie Estep, my next poet. She has two funny poems in The Outlaw Bible of American Poetry and I couldn't decide which to use. Being a decisive type of guy, I decided to use both. (Yes, it's true, I am the Decider!)

Estep was born in 1962 in New Jersey and emerged in the early 1990s when grunge was the height of fashion and her aggressive political and gender-themed rant poetry was highly accessible. Her closest brush with megastardom was with the track Hey Baby, with an accompanying video that received moderate rotation on MTV. The video was highlighted on Beavis & Butt-head.

She released two albums: Love is a Dog From Hell and No More Mr. Nice Girl and later contributed vocals to two songs on Recoil's 1997 album Unsound Methods, including the single Control Freak.

Estep went on to write several novels including the mystery novels featuring Ruby Murphy, Gargantuan and Hex.

Here are her poems. Both made me laugh.



I'm an Emotional Idiot

I'm an Emotional Idiot
so get away from me.
I mean,
COME HERE.

Wait, no,
that's too close,
give me some space
it's a big country,
there's plenty of room,
don't sit so close to me.

Hey, where are you?
I haven't seen you in days.
Whadya, having an affair?
Who is she?
Come on,
aren't I enough for you?

God,
You're so cold.
I never know what you're thinking.
You're not very affectionate.

I mean,
you're clinging to me,
DON'T TOUCH ME,
what am I, your fucking cat?
Don't rub me like that.

Don't you have anything better to do
than sit there fawning over me?

Don't you have any interests?
Hobbies?
Sailing Fly fishing
Archeology?

There's an archeology expedition leaving tomorrow
why don't you go?
I'll loan you the money,
my money is your money,
my life is your life
my soul is yours
without you I'm nothing.

Move in with me
we'll get a studio apartment together, save on rent,
well, wait, I mean, a one bedroom,
so we don't get in each other's way or anything
or, well,
maybe a two bedroom
I'll have my own bedroom,
it's nothing personal
just need to be alone sometimes,
you do understand,
don't you?

Hey, why are you acting so distant?

Where you goin',
was it something I said?
What
What did I do?

I'm an emotional idiot
so get away from me
I mean,
MARRY ME.


Scab Maids on Speed

My first job was when I was about fifteen. I'd met a girl named Hope
who became my best friend. Hope and I were flunking math so we
became speed freaks. This honed our algebra skills and we quickly
became whiz kids. For about five minutes. Then, our brains started to
fry and we were just teenage speed freaks.

So we decided to seek gainful employment.

We got hired on as part time maids at the Holiday Inn while a maid
strike was happening. We were scab maids on speed and we were
coming to clean your room.

We were subsequently fired for pilfering a Holiday Inn Guest's quaalude
stash which we did only because we never thought someone would
have the nerve to call the front desk and say THE MAIDS STOLE
MY LUUDES MAN. But someone did - or so we surmised - because
we were fired.

I suppose maybe we were fired because we never actually CLEANED but
rather just turned on the vacuum so it SOUNDED like we were
cleaning as we picked the pubic hairs off the sheets and out of the
tub then passed out on the bed and caught up on the sleep we'd
missed from being up all night speeding.

When we got fired, we became waitresses at an International House of
Pancakes.

We were much happier there.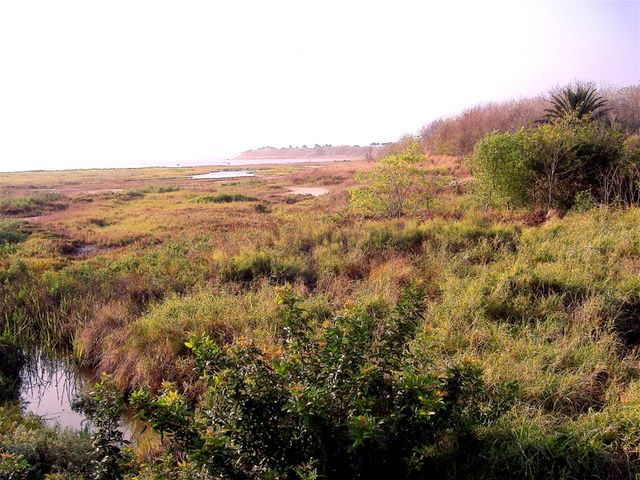 My next poem is by Joanna M. Weston, making her first appearance here.

Joanna has had poetry, reviews, and short stories published in anthologies and journals for twenty years. She also has two middle-readers, The Willow Tree Girl and Those Blue Shoes, in print, as well as A Summer Father, poetry, published by Frontenac House of Calgary.



Stopping Time

that moment between here and nothing
between taking the last step
to reach the marsh
where mallards arrow for shelter
under salmonberry and leaning aspen
the step that takes me
to see a sentinel heron

this particular place
where I stand
hand on cedar trunk
listening to growth
absorbing marsh and birds
into my day

this moment
when a single raindrop
darkens my sleeve

the heron's head darts
and a fish is caught

ripples moves out
stillness slides back
into a remembered moment
held under my hand

only the growing of the tree
unchanged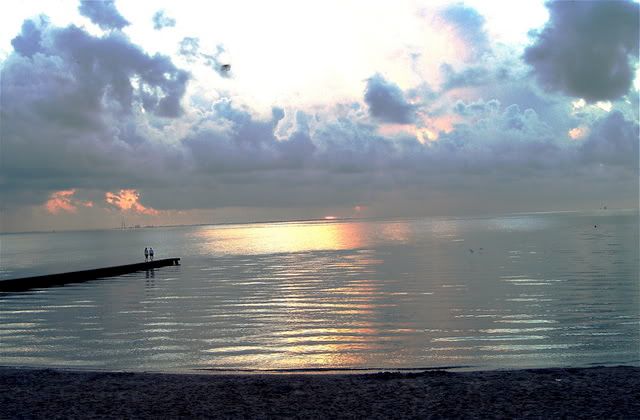 Wesley K. Mather is a poet from Denver, Colorado. He was educated at Metropolitan State College and has written for a number of publications.

This poem is from his first book Into Pieces published in 2002 by iUniverse.



Ra Contented (I)

Our star is always pumping out
the energy we covet so dearly.
It takes ( we know)
only a matter of simple minutes
for the rays of light
to journey through space
from out star to our planet.
It takes
only a matter of complicated seconds
for the prism of our atmosphere
to interpret the rays
and communicate them
in all the colors we know.

It has taken
hundreds piled upon hundreds
of years for our prayers and
sacrifices and
words of praise to
reach our star.
Generations of humans are
swept under the rug,
like the mounds of dust they are,
while the star has not yet heard
the praises of the first
of its worshippers.
Just now in fact
the great sun god
(as it has come to think of itself)
has heard of its own wonderful deeds.

We humans have already
stopped caring for the sun as a god.
Our star won't know this for quite a while.
It is funny that
just as we have come to regard the sun
as an impersonal force,
useful but not of its own accord,
our star itself is hearing our long dead
worshippers holding it high
and respecting its power.

For the time Ra is contented and
he continues to send us wonderful light.









Next, from me, more on a subject I've covered before.



no more honking at little old ladies

i live
in a state
where otherwise normal people
(we hope)
carry guns hidden
somewhere
on their person

now
i'm not talking about
gangbangers
bank robbers
kidnappers
professional killers
paramilitary fruitcakes
or others of the more
relaxed interpretations
of the law persuasion

no, i'm talking about
mrs. gardenclub-suburbia
at the grocery store
picking melons
and rice krispies
for the kiddos,
the banker
in his pinstriped suit
the baldheaded school super-
intendent with the bow tie
and madras sports jacket,
the guy in the gimme cap
driving his pickumup truck
with the riding lawn mower
in the back, the clerk
at the five and dime store
(now referred to as the $ store),
the librarian reading proust
and the orange-haired woman
at the hair dressers
reading people magazine

all these people

packing heat

and you can't be sure
who is today and who isn't

i don't know what it's done
for the good of the state
but it's turned me
into one hell'uv a polite driver

no more honking
at the little old lady
slow to move
when the light changes

she's likely as not
to step out of her
1988 chevy vega
and pop a cap
on your
ass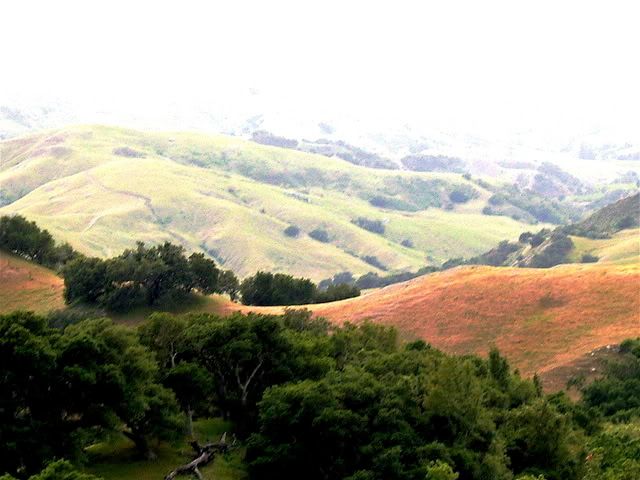 Frederick Seidel was born in St. Louis in 1936 and attended Harvard College. The poem I selected is from Poems 1959-1979 which brings together poems from his first two collections, Final Solutions published in 1963 and Sunrise, which won the National Book Critics Circle Award in 1980. His third book of poems, These Days was published simultaneously with this collection of poems from his first two books.

This poem, about a day remembered by all of us of an age at the time to be conscious of the larger world, matches my recollection, which is mostly black and white from watching black and white tv for a week. I have a hard time imagining this day in anything but black and white. Color would have been out of place.



November 24, 1963

The trees breathe in like show dogs, stiffening
Under the silver leashes of light rain
To spines. A Cyclone fence that guards the moire
Embankment of the shrunken reservoir
bristles with rain barbs, each a milk tooth, sting
Of stings, where fall began. The park's a strain,
The black paths shimmer under cellophane.

It is so real. Shy ghosts of taxis sniff
And worry in the empty park streets, lost
And misted lights, and down fifth Avenue;
The flags soak at half-staff, bloodshed and blue;
Bloodletting stripes repeating their mute riff;
Gray stars, wet Union sky of stars, crisscrossed
With petrifying folds and sparks of frost.

The rain points prick the lake and touch the drought,
The dusk blue of sterile needle tip.
The brightness and the light has been drawn down.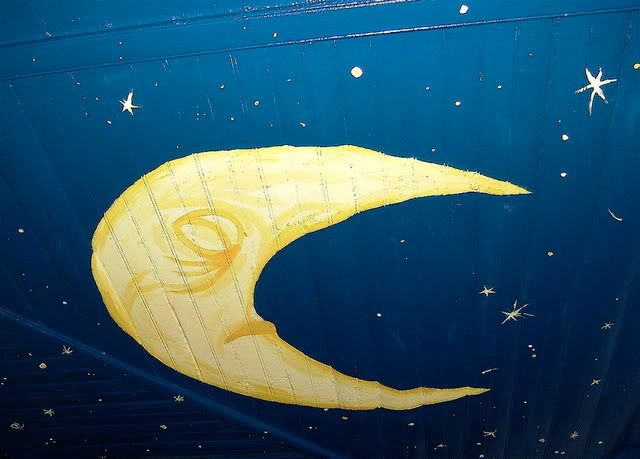 RD McManes has appeared with us before, but again it's been a while. I'm pleased to present this new poem from Mac.



rocket ride

into the night we fly
astride twin rockets' thunder
nothing between us
into the dark sky
unafraid

this moment set aside
earmarked for greatness
before greatness
has a chance
to arrive

fear and fate can wait
break away
from this earthly weight
free, fulfilled, and satisfied
one more time
before it gets too late
let's ride










Here's a piece by the last of the big-time beats, Lawrence Ferlinghetti.



Highway Patrol

When we zoomed off Freeway 80 other side of Sacramento
and fell into the Old West Motel Coffee Shoppe with the
horseshoe entrance I was wearing my studded cowboy boots
and Stetson hat and my big solid silver deputy star and I
zapped down at the counter and ordered a big ole ranch
breakfast like I could eat a horse and my side-kick he hollered
for soup and fell back to the funky john where I left him in
the stall hoping everything would come out alright heh-heh
and bopped back to the counter past three old dingbats in a
booth talking in some fuckin foreign accent about local real
estate and I got my see-through coffee and the teenybop wait-
ress served up the lukewarm soup and the ranch eggs and
when my buddy escaped from the john he spooned up some
of the lukewarm soup and po-litely noted how it tasted "real
weird" it fact it was burnt real bad which I pointed out to
the half-ass fry-cook since the waitress had fled and this here
cook comes worryin outa his hole in the wall and mumbles
"Sure as hell is burned, ye can smell it" and I says "you sure
as hell can, you ole fucker!" as I lit up a Marlboro with a
wood match which I lit with my thumbnail and then we
just whirled around on our stools and took out our po-lice
magnums which we's supposed to carry even off-duty and let
go with a few lil ole blasts right through the ceiling and like
really woke that dump up and everybody got under the tables
and started praying in Swedish or some other goddanged lingo
and my buddy he sauntered up to the jukebox and punched
in a couple selector buttons and gave the machine a big jolt
as I punched-in the fry-cook for good measure and the juke
shakes all over then blasts out so fuckin loud that the
windows blew out and we got blasted right out the door and
everybody come falling out after us and the box just keeps
blasting and the holes in the ceiling we'd shot out is still
smoking and sure as hell they catch fire and the juke itself
catches fire with the Country Western singer still wailing
away like as if his balls done got caught in the meatgrinder
and it's Kell Robertson singing "I Shot a Faggot in the Bath-
room" and local volunteer fire department comes sireening
down the highway with antlers on the hood and busts right
in with hard-on hoses and let the whole place have it with
a bath of deer-blood spurting outa their big-ass hose but the
fire kept blazing away in the jumping juke like a redhot
potbelly stove about to blow up and the goddamn roof catches
fire and everybody in sight freaks out and runs off down the
road and over the hill outa sight Man we sure as hell lit that
joint up if you know what I mean All good clean fun and we
died laughin' Just like in the movies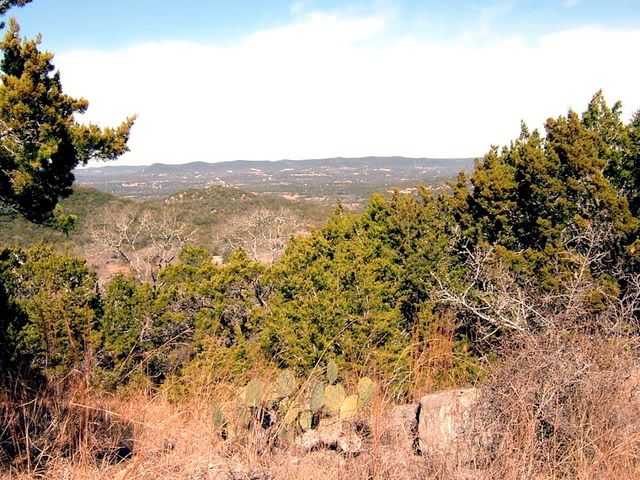 Disappointed yesterday that promised rain went elsewhere, I wrote this.



doodlebug dust

we started the day
with a promise
of rain,
squalls
blown in off
the gulf
as tropic currents
blew northwest,
but west texas winds
pushed back
and rain that
should have been ours
hugged the coast,
going northeast
instead, soaking
Corpus Christi Bay,
Mustang Island
and all the little
shrimping towns,
all the boats
secured against the weather
in little harbor coves,
then swinging along
the coastal arc
past Port Lavaca
to Galveston
where the pirate Lafitte
took his winter rest,
spreading
a few miles inland
to clean rinse
the stink
of Houston smog
and beyond,
all the way
to Louisiana
and, finally,
sometime tonight
to dampen some
fallow cotton field
in Mississippi

after a wet
summer and fall
that turned
our brown hills
green, letting us
forget for a while
the truth of where
we live, there has been
no rain beyond the
early mists
that soften some
mornings, sometimes
till mid-day

with no real rain,
the ground hardens
like the caliche
only inches below
the surface, then
breaks down
into a fine dust,
doodlebug dust,
where you can see
the inverted cones
the little insects
made in their
burrowing, for
what purpose
I have never known
for sure but suspect
it has something to do
with finding relief from
heat in the arms
of cool dark earth
below the surface

instead of rain,
the sun was out
this afternoon
and warm
and like the doodlebugs
I've burrowed into
my little air conditioned
nest to wait it out









Now, here's poem by April Bernard from her book Psalms.

Bernard is an author from Bennington, VT, where she teaches at Bennington College. She is the author of three poetry collections: Swan Electric, the book I have, Psalms, and Blackbird Bye Bye, and one novel, Pirate Jenny. Her work has appeared in many literary journals and more general interest periodicals such a The New Yorker. Her work is also included in The Penguin Book of the Sonnet: 500 Years of a Classic Tradition in English and By Herself: Women Reclaim Poetry. She is also recipient of a Guggenheim Award.



Psalm of the Explanation - Dwellers

"See, here's how it is, there's two different ways we look at the world.
Man sees a woman, he thinks, Could I do it to her?, and it doesn't
seem mysterious, he knows already pretty well
what he can and can't do, so it's a matter of aesthetics;
Like, do I like a big ass? the man will say.
Like, do I prefer the dark meat near the bone?
And then it's a matter of finesse and luck, but all along
he knew what he was going to do and how it was going to feel.
Now, with women, see. A woman sees a man, she might think,
Ah, finest of profiles. She might wonder, What lurks?
But experience has taught her that none of this
looking, comparing, examining labels will ever tell her
what he can do.
And what he can do tells her what she can do.
So it's a mystery always,
and also makes her more charitable. Because maybe the guy
with the sled-dog eyes and the cauliflower nose, maybe he's
got a long sweet one that won't quit, maybe he can make her
sing the Ave Maria, who knows?

No, no. I have another explanation. Please, listen. There is
only so much love in the world, and it got used up
by our ancestors.
So it's like recirculated air in a sick building, see?
Filled with the disease and the sadness and the lust that went on
before, all this petrific honey thick with dirt,
sap from ancient hives, legs and wings and striped abdomens
that once throbbed but now are stilled in amber hard and golden
and unlikely to melt n the damp of your mouth."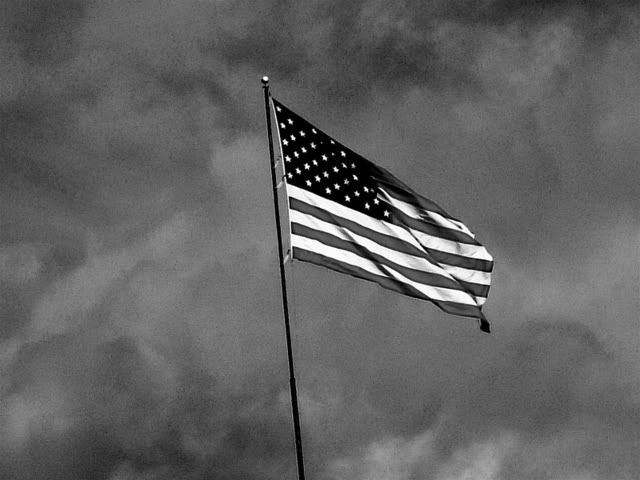 I am especially pleased to introduce a new poet, Margaret Mayberry, new, not only in the sense she's never appeared in "Here and Now" before, but also new in the literal sense that she's only been writing poetry for six months. I think after you read her poem you will be as amazed as I am at the poet she's become in such a brief time. It reinforces the idea that some people are born poets, just waiting to break out of their non-poet shells.

I met Margaret several weeks ago at our regular Monday poetry round at La Taza Coffee Shop. She was born in London in 1932. She married a British medical student and is now widowed. She lived in various countries before and after marriage and has two adult sons and four grandchildren. She says she's lived in San Antonio for over 35 very busy years and has done a variety of things but none related to poetry until recently. She has an MA in Clinical Psychology from St. Mary's University and an MA in Environmental Management (Urban Studies) from the University of Texas, San Antonio. For twenty years she has been on the City Council of Hill Country Village (one of a number of small incorporated cities within the geographic limits of the City of San Antonio) and has been involved with numerous charities and volunteer board for most of those years, with special mention of the Animal Defense League. She says that being a wife and mother was always more important to her than a career. She says she's wanted to write poetry since she was a child but never seemed to have time until now.



For Naught

By an inexperienced President planned,
With a noble heart but too hasty a hand,
Violence to end violence in a Muslim land,
In a new Millennium fresh blood soaked the sand.

They told our youth that if bravely they fought,
They could not lose and the war would be short,
And we've been there for years and the war's not won,
And likely we'll be there for years to come.

They took the children straight out of the schools,
They were used to following those adult rules,
So they didn't question, for glory bound,
And they fired their bullets, round after round.

For friend or foe it's a needless slaughter,
Each one of them someone's son or daughter,
And all are told if they're hurt or they've died,
They've done their duty, with God on their side.

If a recruit objects for any reason,
He will be punished and they'll call it treason,
And when the day comes and we have departed,
We'll still not have finished what we have started.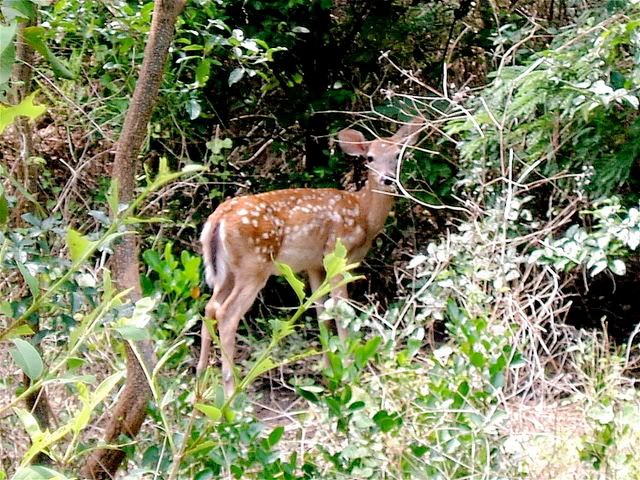 Here's Cyra S. Dumitru who gives life to biblical figures from her book Listening to Light.

In this poem, Adam and Eve are adjusting to the harshness of life outside of Eden.



First Flesh

What struck me when we were first
beyond Eden was the carrion.
The way a body looked when dead,
innards trailing like thick vines
torn flesh like fading hyacinths.

And the great birds that rose up
flooded the air black with wings
lumbered until they gained a current.
Once we had passed
they descended, picked again.

It was Eve who noticed how the eyes
of fallen animals were often open
staring at something so remote
that vision was useless.
Such stillness.

All we had lived was movement -
the doe twitching her tail before leaping,
the panther rippling like black water,
lizards quick as raindrops through leaves.
When we found the python swallowing a rabbit

hind legs twitching,
Ever clutched my hands and finally wept.
"We will eat only berries, fruit.
We will learn the uses of plants,"
I said and held her until she slept.

The light began to change as we foraged.
It skimmed our skin, rather than warmed us.
At night we shivered when pressed together
beneath blankets of grass woven by Eve,
her ribs rubbing too close to mine

despite her growing belly.
One cool morning I rose before dawn.
Found the stag's leg bone picked clean,
rinsed the dirt and dried blood in the stream.
Felt its weight as another way.

I knew where the burrow was hidden
where the rabbits ventured out.
I crouched in tall grass, practiced stillness.
The three hopped above ground, sniffed the air.
The smallest, always behind, hobbled a bit.

I inched forward as it settled
in a bed of clover, nose quivering
ears up and listening.
I bounded forward, pounced,
clutched the rabbit near its tail

pressed my length upon his
clubbed again and again while
its legs thumped against my chest.
The small skull cracked.
Blood oozed sticky in white fur.

As the rabbit went limp
a sharp breeze rose.
Something shifted inside me,
that terrible stillness.
I sat listening as my heart

nearly burst from pounding.
My right hand, the one which in Eden
had stroked the offspring of fox,
squirrel, cougar blistered
from the grip of battering bone.

Using a jagged rock,
Eve skinned the creature slowly
rubbed the soft fur against her cheek
traced the curve of muscle
the delicate thrust of young bone.

"How shiny is the flesh.
How rounded the muscles."
Finally she tore an opening
in the belly and the entrails
spilled out, gleaming.

Eve saved the tendons
cooked the meat which
we found almost tender.
Later she caressed the bruises,
dark stains against my chest.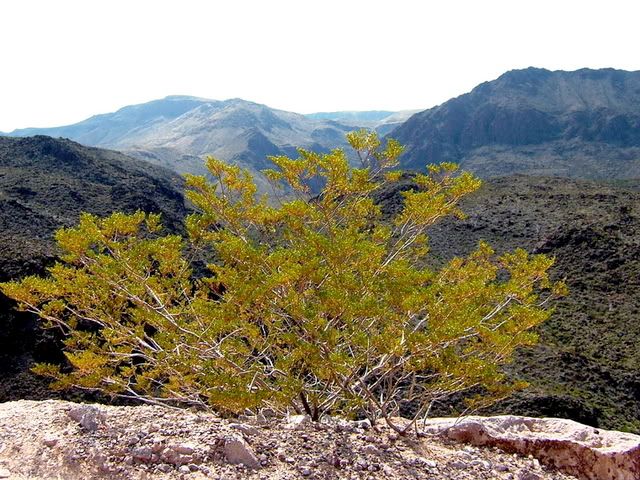 Well, we're approaching the end for this week. Here's a last piece from me to send us on our way.


this, that...whatever

let's be clear
about this -
i'm just
a casual poet
with no illusions
about the head scratching
I put to paper

there's nothing
all that deep,
no great message,
no plumbing the depths
of this, that...whatever,
just a casual poet,
a journal
poet
trying to account
for the days
of my life
in ways
that please me

i welcome you
as my reader,
but if you have
something
more important
to do -

well,
i'll understand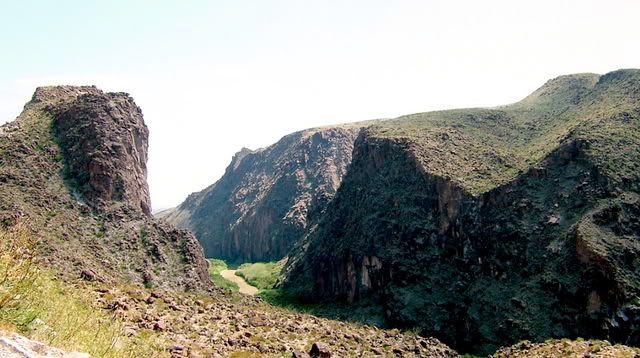 Time for me to paddle on down the river. I'll be back next week and hope you'll be here with me.

In the meantime, remember. all of the work presented on this blog remains the property of its creator. The blog itself was produced by and is the property of me....allen itz.