Up A Lazy River Under Winter Sun
Friday, February 01, 2008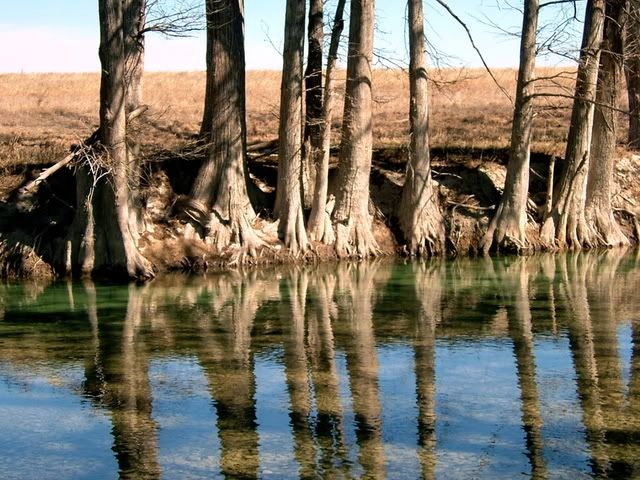 III.2.1.




Many of our poets this week are making their first appearance in "Here and Now." That made it an interesting week of reading for me and, I hope, will be now for you.

Could be, like me, you will find poets you've never read before, maybe even a new favorite or two.

Here they are.









My first poem this week is taken from The Winged Energy of Delight: Selected Translations collected by Robert Bly.

The poet, Juan Ramon Jimenez, was born in 1881 in a small town in Spain. He sent his first poems to newspapers in Seville, where they were well received. In 1900, when he was 18 years old, he went to Madrid to take part in Spain's new literary movement. He began publishing books of poetry and in 1906 started a review, Renacimiento, to celebrate the new Spanish poetry. He continued this literary life, working among a cadre of young poets, until 1936 when the Spanish Civil War began and he went into exile. He came first to the United States, living in Chevy Chase, Maryland, but the American literary community ignored him. He moved to Puerto Rico where he lived until his death.

His wife was on her deathbed when he won the Nobel Prize in 1956 and he refused to leave her side to go to Stockholm. His wife had better earned the prize he said, and he had no interest in receiving it. He died in the spring of 1958, a few months after his wife's death.

I am using several of his shorter poems to give a taste of the lightness and delicacy of his touch.



Oceans

I have a feeling that my boat
has struck, down there in the depths,
against a great thing.

And nothing
happens! Nothing...Silence...Waves...

- Nothing happens? Or has everything happened,
and are we standing now, quietly, in the new life?


Music

Music -
a naked woman
running mad through the pure night


Road

They are all asleep, below.
Above, awake,
the helmsman and I.

He, watching the compass needle, lord
of the bodies, with their keys turned
in the locks. I, with my eyes
toward the infinite, guiding
the open treasures of the souls.


At First She Came To Me Pure

At first she came to me pure,
dressed only in her innocence;
and I loved her as we love a child.

Then she began putting on
clothes she picked up somewhere;
and I hated her, without knowing it.

She gradually became a queen
the jewelry was blinding...
What bitterness and rage!

...She started going back toward nakedness.
And I smiled.

Soon she was back to the single shift
of her old innocence.
I believed in her a second time.

The she took off the cloth
and was entirely naked...

Naked poetry, always mine,
that I have loved my whole life!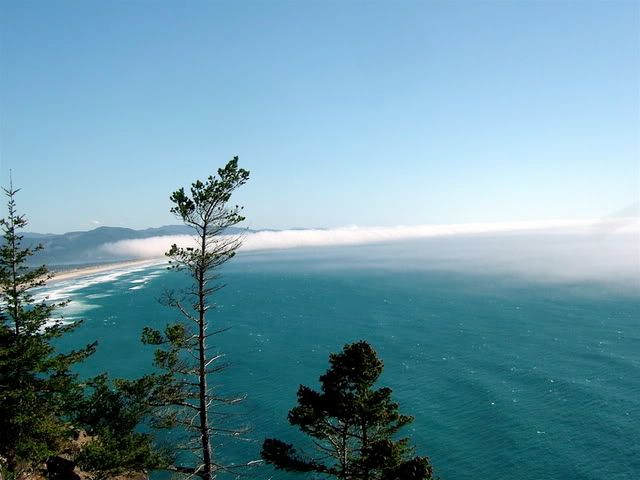 We have new friend making her first appearance in "Here and Now."

Laurel Lamperd says she lives within sight of the Southern Ocean on the south coast of Western Australia. She writes novels and short stories as well as poetry. With a friend, she published The Ink Drinkers, a poetry and short story anthology of their work.

Here is her first poem for us.



1960 - 1999

1960 - The bay curved around the coast
like a crescent moon
where my mother and father fished
while we
paddled in the water.

Around the bay
the bush hugged the sand dunes.
We dived into the sea
chasing the sea-stars
from their hiding places
while the white faced heron watched.

1999 - At night
the lights of tankers
twinkle in reply to the lights
thickly ringing the bay.

A wind comes from the south
filling the senses
with pristine sea and white ice.
The waves roll in
hiding the conduit
transferring land waste to the sea.

My children go wet suited
to search the sea of my childhood.
They return.
The sea-stars have vanished
from the rocks under the sea
and the white-faced heron
has gone from the shore.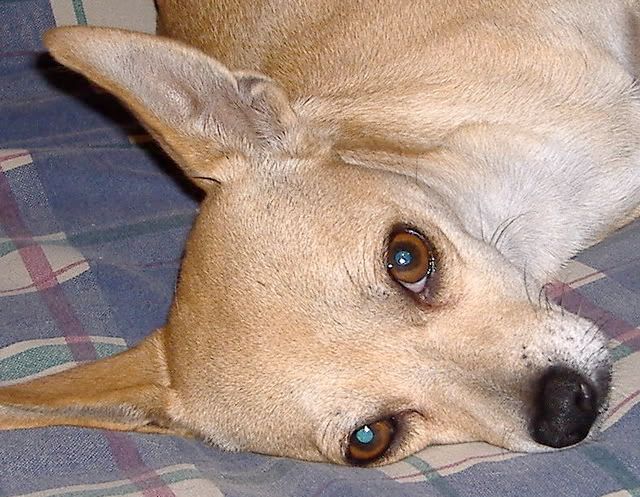 Poet and fiddler Ken Waldman has lived in Alaska for fourteen years, reading and performing at hundreds of venues. He taught at the University of Alaska in Nome and Sitka and frequently travels to Native villages and rural communities where he shares his writing and music with students.

He's produced over two dozen chapbooks and has published 250 poems and stories. The book Nome Poems, published in 2000 by West End Press, is his first full book of poetry. Our poem is from this book.

I confess I don't understand why this poem ends the way it does.Apparently I'm missing something.



Resolution

The first January day I wake
to find dry snow blowing
like needles, visibility
near zero, I'll unchain you,
Molly, half-wolf ex-lead dog pet,
you, my gift from an Eskimo, Vic,
who'd told me few white men were wild
enough to survive rural Alaska -
and give me a sled dog too headstrong to pull.

Molly, you'll shake, jump, your blue eyes
up-close like flashlit gems, your teeth
primeval carvings. You'll run, feet sinking
in powder, mine sinking in chase.
How to tell you:
This winter's made me a beast, Molly,
a lonely man as trapped between cultures
as your are between breeds,
an angry man unfit for love
or for life outside this village.

To change, Molly, I must follow you
to the end of one more twenty-hour night,
to a patch of windblown river ice.
When I call, Molly, you must turn.
With my left hand collaring you,
my right hand on the trigger, my gun
pressed to your skull, I'll shoot.
Quickly I'll gut you, Molly,
and plow my hands in squishy heat.
I'll bury you in a drift, Molly.
Your blood will come with me.









The subject of "unfinished business" came up during the week in another context, reminding me of this poem. It is in my book Seven Beats a Second.



unfinished business

I've reached that point in my life
when I begin to understand
that I will not get out of it alive

and with that,
clarity

a million years of back-story
before us and consequences lingering
far past even a memory of our time,
leaving no end to things but the dark end
that comes to us all, despite the struggles
with pharmaceutical and metaphysical
manipulations that occupy our final days

but even as we fight to change the rules
of life and death, it's not closure we want
but a chance to stay on this well-lit stage
past our character's plotted time, a chance
to see the play unfold past the limitations
of our own poorly written walk-on part,
waiting for a final act that will never come

your life...
my life...
it's all about unfinished business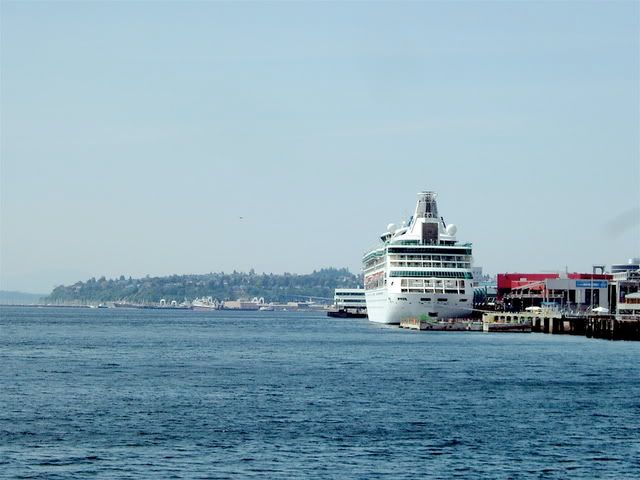 My next poem is from the book Counting Out the Millennium by poet John Oughton. The book was published in 1996 by the Pecan Grove Press in San Antonio.

Oughton was born in Guelph, Ontario, and, except for two years in Egypt and Iraq, spent his formative years there. He has since lived in Japan and Nova Scotia as well as Toronto. He studied literature at York University in Toronto, and the Naropa Institute in Boulder, Colorado.

At the time his book was published, he was completing a doctorate in education at the Ontario Institute for Studies in Education, teaching at a community college and freelancing as a writer and computer consultant.



Appearance in Pier Four

This is me dining at Pier Four Restaurant
encompassed by lady tourists from Erie, PA
who find this city eerily
like their own, but bigger.
I regret lost loves.
The view is two-tone:
grey water streaked with silver,
a patched grey sky.
Why did I ever let her go?
When will I write another poem?
Where is my waiter?

Am I what I appear:
a white turtleneck bearing a beard,
writing nothing bout the constitutional
crisis, but instead an unwilled song.
It's equally grey in Erie, PA.
The silver-coiffed widows near me
come from that close tone.
Her eyes were large, and I made them
angry, then sorry. One tourist says,
"You're a good sport. That much I'll say
for you This scrod is out of this world."
So is here we are, sister,
Pier Four suspended by this poem
which arrives at last like a waiter.

The lake and sky merge monoones.
"Ladies," I long to yell
"Where did I go wrong? Should I marry?"
But another's discussing
her first husband, who was good for 30 years
The people who now live only in my memory
move about restlessly, Did my grandfather
ever feel like this,
with his fine church-singing voice,
his cabinetry, his cancer?









Scott Acheson has been with us before, but, again, not in a while. So we're glad to have him back with a new poem.

Scott says he is originally from Kansas City and has traveled around the world three times. He has a doctorate in chemistry from the University of Iowa and has lived in North Carolina since 1986.

He says he took up writing poetry 3 years ago as a hobby. Currently he works part-time as a swim instructor in the inner city of Charlotte.

You can check out his website by clicking on the link on the right.

Here's his poem.



Pedestrian Swim Cap

I had the pleasure of adorning her pony-tailed amber hair this morning,
snapping her black cap over a prone head, poised like a bull in the ring.
Her freckled cheeks and cool blue eyes, I meekly recall through a lager mist.

I easily fall in love with her again, for at least the third time.
Her striped green suit and smiles are buoyant and emanate hollow sounds.

Frog legs, polliwogs, keep those legs straight ballerina, point your toes.

We are careful not to touch, but inadvertently our legs cross.
She exhales coarsely, as her bent elbow breaks the water.

Sparkles of chlorine and calcium measured in parts per million.
A wave of brackish water surges into my mouth as I attempt to inhale.

When did you leave the pool deck?

I mull pensively over the spring roses.
She disappears through frosted glass doors,
Religiously transformed into an afterthought.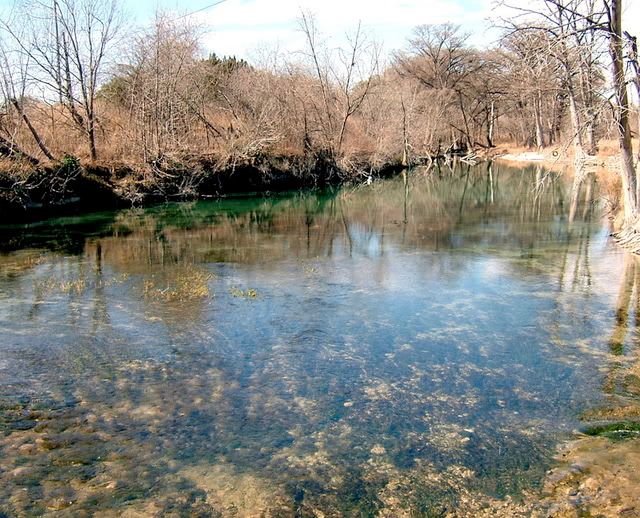 I have a few more short Japanese poems this week, from the book One Hundred Poems From the Japanese selected and translated by Kenneth Rexroth.

All the poems are by Kakinomoto No Hitomaro, a "deified poet" who flourished in the late 7th and early 8th centuries. Though little is known definitely about this poet, it is thought he was probably a personal attendant to the Emperor.



XVI
The pheasant of the mountain,
Tiring to the feet
Spreads his tail feathers.
Through the long, long night
I sleep alone.


XVIII

In the Autumn mountains
The colored leaves are falling.
If I could hold them back,
I could still see her.


XXII

A strange old man
Stops me,
Looking out of my deep mirror.


XXV

I sit at home
In our room
By our bed
Gazing at your pillow.


XXIX

I waited for my
Lover until I could hear
In the night the oars of the boat
Crossing the River of Heaven.









I write about the dog a lot; the cat wants equal time.



the master

i just let
the cat out
to do her morning
duty

it's 35 degrees
and raining

she was back
at the door
again
wanting in
before
I could leave
the room

she is a master
in the winter
flash
poop-n-cover
competition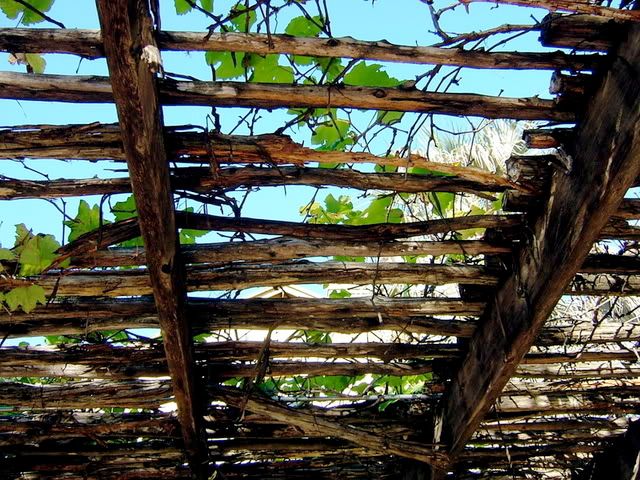 Here's another poet from Robert Bly's collection The Winged Energy of Delight.

This one, Gunnar Ekelof was born in Stockholm in 1907 to a wealthy, but troubled, family. He left home shortly after passing his high school examinations and studied at the School of Oriental Studies in London and read Persian and Sanskrit in Uppsala. He moved to Paris at the end of the 1920's and intended to become a musician, but, once there, was attracted to French painting and poetry instead. His first book of poetry, Late Arrival on Earth, in 1932 is thought to have been the first book of surrealist poetry in Sweden.

According to Bly, Ekelof loved seclusion, buying a fine house for his wife, but living himself in a small trailer he parked by the main door.

Recognized with honors and awards during the last ten years of his life, he died in Stockholm in 1968.



from The Swan

1
I heard wild geese over the hospital grounds
where many pale people walk back and forth
- one morning in a daze
I heard them! I hear them!
I dreamt I heard -

And nevertheless I did hear them!

Here endless walks circle about
around bottomless dams
Here the days all reflect
one monotonous day
at the slightest touch
beautiful blossoms close
their strange petals -

The woman on a nurse's arm
she screams incessantly:
Hell Devil Hell
- is led home
hurriedly...
Dusk has come
over the salmon-colored buildings
and outside the wall
an anemic blush over endless suburbs
of identical houses
with some vegetable beds steaming as if in spring between...

They are burning twigs and leaves:
It is fall
and the vegetable beds are attacked by worm-eaten cabbages
and bare flowers -

I heard wild geese over the hospital grounds
one autumnlike spring morning
I heard wild geese one morning
one springautumn morning
trumpeting -

A freshness lives deep in me
which no one can take from me
not even I myself -









Now we have a new poem from Nancy Williams Lazar.

After Nancy retired from eighteen years as a wood worker in her own business, she found work as a stringer for a local branch of Morning Call, Allentown. She left that position to concentrate on creative writing. She labored in the dark for several years, then found her way to the online world of poets. She is a frequent visitor of Wild Poetry Forum and has had several of her poems published in e-zines.



Retirement

For twenty seven years he watched
the sparkling horizon beyond his mirrored
windows, listened to the laughter riding
up and down the boardwalk, wiped the salt
from the tables, refilled the paper napkins,
wiped greasy hands on a clean apron
thinking of the day he would sell the place -

How he would cover his over-white
body with oil, lie down next to a young woman
who smiled her gleaming smile.
How he would get up and walk beyond
the sea foam piled like drifting snow; the rising
and falling breakers that hypnotized him daily.
How he would dive in, ride the waves to shore,
his head in a whirl of ocean spray.

But he didn't foresee the wall of blanched
sea shells, the sand bar that would break
his neck; or his death in a feast of whiteness.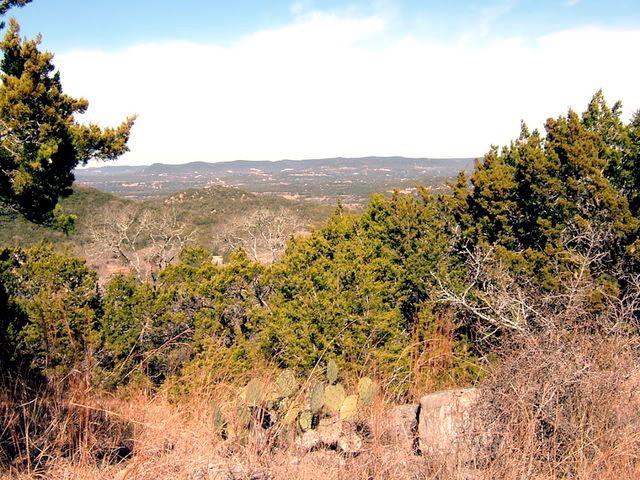 Now I have a poem from the book One-Legged Dancer by Pamela Uschuk. The book was published by Wings Press in San Antonio in 2002.

Uschuk was raised in Michigan. She holds an M.F.A. from the University of Montana. Previously a teacher of poetry and Native American literature at the University of Arizona's Writing Works Center, at the time the book was published she was director of the Salem College Center for Women Writers in Winston-Salem, North Carolina.



Leo-te, Hello and Goodbye

The mossy ghosts of clouds climb volcanos
older than serpents that belt the goddess of the moon.
Mayan rolls like velvet stones against teeth
or the click of studded tires on wet pavement.
Pepe, our guide, tells us Leo-te
like aloha is the same for hello and goodbye.

Tonight Cassiopoeia stirs night's vast tureen.
This rain forest ticks with cold tongues
and once again, I let quick obsidian
slit my easy wrists.
If I don't hold my breath
to count each step on the pyramids
I could slip on don't and why do you have to do.
Shoulds sting my ankles like scorpions
and I think of those Jaguar Kings
who used the backs of slaves for benches, then
cut out their hearts to feed the harpy eagles of terror.

Every vertebrae in my spine fights
against becoming a seat,
but sometimes when the rain cobbles the stars
and the moon runs off with her heart in her teeth,
my knees bend and I hear in my Leo-te
the laughter of chipped white blades.

-San Cristobal de las Casas-









We took a little Sunday drive last Saturday, through the western area of the hill country, a couple of hundred miles or so, up to Bandera, then across to Kerrville and back to San Antonio. We saw lots of hills and trees, crossing the Medina and the Guadalupe Rivers several times, as well a number of the creeks that feed the rivers, all running wet.

I had forgotten about the cattle drive (35 longhorns through the downtown heart of San Antonio) that was to kick off this year's Live Stock Show and Rodeo. Then missing the second big event of the day, we got to Bandera about a half hour after the Bandera Mardi Gras parade was over.

We had lunch in Bandera and I noticed a very strange thing, something I haven't seen in South Texas in, literally, decades.



tex-nomex

it's on the main street
of bandera, texas,
which bills itself
as the cowboy
center
of the universe
and you gotta
believe it
today
with their mardi gras
parade
down all ten blocks
of that main street
with horses and wagons
and real cowboys
in chaps on big paint ponies
and cowboy clowns
and cowgirl clowns
and little sports cars
and we just missed
it but it must'a
been great
cause
everybody has
about ten strands
of pretty-colored beads
around their neck
and everybody's laughing
and it's about noon
and, like i said,
it's on main street
it being the old spanish
trail restaurant
which advertises
itself
as the best tex-mex
cafe in the universe
and i think they
might be right
cause the enchiladas
and tamales
and tacos
and frito pie
with saltine
crackers
sure
is what I remember
as tex-mex
from back when
except
the only mexicans
I see in the place
are D, two town
police officers
and a dishwasher
and I'm thinking
contrary to the sign
outside this seems
more like a
tex-nomex cafe to me









One of the books I picked up last week is the Great Whirl of Exile by poet Leroy V. Quintana. Everything I read in the book I liked, which made it hard to pick one I wanted to use this week. Finally I settled on the one that made me laugh.

Quintana was born in Albuquerque in 1944 and served in Vietnam during 1967-68, where he kept a notebook that became the source of many of his poems. At the time the book was published (1999, by Curbstone Press) he was Professor of English at San Diego Mesa College.

He's one of the most entertaining poets I've picked up in a while. I expect you'll see a lot of him here in the weeks and months ahead.

Now, the poem that made me laugh.



Duck Lady - El Paso

A woman, a fat woman
with a big ass,
is walking,
a bucket in one hand.

Furthermore,
she is heading
towards the pen,
a bucket swinging
from the other hand.

Also,
the long white
blouse she is wearing
rises, then falls
over her ass
just like a duck's tail.

And,
most importantly,
there is a duck
behind her,
waddling just like she does.
And behind
the duck,
a string of ducklings.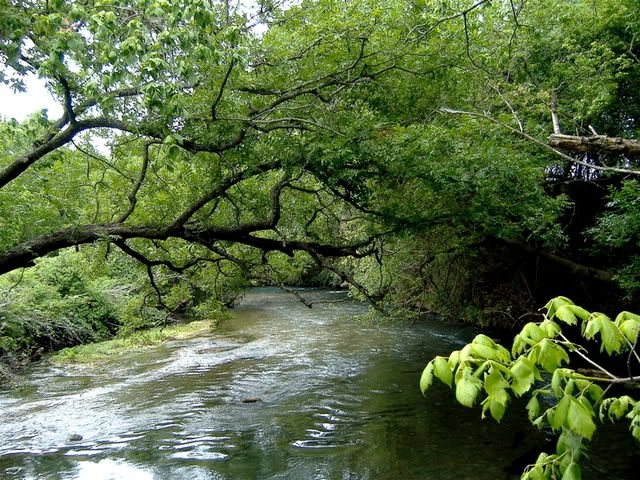 Next, we have our webpoet friend Don Schaeffer.

Don's recent poetry has been published in The Loch Raven Review, The Cartier Street Review, The Writers Publishing, Lilly Lit, Burning Effigy Press, Understanding Magazine, Melange, Tryst, Quills, and others. His first book of poetry, Almost Full was published by Owl Oak Press early in the summer of 2006.

Don holds a Ph.D. in Psychology from City University of New York (1975) and lives in Winnipeg, Manitoba with his wife, Joyce.



Standing on the Pier

Strange watching
you there floating away. I
try to live without you
as I see you drifting
angry and silent, making
small gestures with your lips,
cast out. I wish I could pull you back.

The current runs one way
until I no longer hear you
and you no longer speak.
Betrayal comes between us
like river water. I
can't live unless I betray you.
You drift away so far
out of range forgiveness
doesn't reach me.









My next poet is Diane Wakoski with a poem from her book Emerald Ice, Selected Poems 1962-1987. The book was published in 1996 by Black Sparrow Press.

Wakoski was born in 1937 in Whittier, California and studied at the University of California, Berkeley.

She has published over forty books of poetry, including this one, for which she won the William Carlos Williams award, and four volumes of her The Archaeology of Movies and Books sequence, Argonaut Rose, The Emerald City of Las Vegas, Jason the Sailor, and Medea the Sorceress. She also published a book of essays, Towards a New Poetry.

Wakoski is married to the photographer Robert Turney, and teaches creative writing at Michigan State University in East Lansing, Michigan.



The Duchess Potatoes

my people grew potatoes,
my hair is lanky and split edged and dishwater
blonde.
My teeth are strong but yellowish
I have little eyes
I am fleshy without muscles
my energy is thin and sharp like gravy
but I crawl into bed as I were pulling a counter of rubies
over me,
dream past all my lower class barbed wire
walk down the street in a silk glove
try to scrub myself to an aristocratic bone,
and always come back to the faded colors,
lumpy shape;
you wonder why I refuse to type well like my mother,
or iron and mend clothes like my grandmother,
am offended by your boorish father
whose only virtue is that he's tended a machine faithfully
for 35 years and
supported
your beautiful mother
her strange children

he is a ghost of the peasant in me
of ugly linoleum floors
and a starchy diet. And I,
peasant,
have no compassion for the lumps
the lumpy mashed potatoes
that weren't beaten with enough butter and milk.
and made so fine
so fine
they were called "Duchess"

c. 1965









Stumbled into an argument about ethnic labels, which led to this.



clarification

young girl
maybe twenty
not much more
fiery
in speech
and manner
says

there ain't no
country
called Hispanica
so how can I be
hispanic

and there ain't
never been no
country
called Latin
and if they was
they been dead
a couple of thousand
years
anyway

so no way
I'm
latin

but there is a
Mexico
and that's where
my blood roots lie
so that makes me
mexican -

you got a problem
with that?









My next poem is from the book The Poems of Wilfred Owen, published by Wordsworth Classics in 1994.

Wilfred Edward Salter Owen, born in 1893 was a British poet and soldier, regarded by many as the leading poet of the First World War. His shocking, realistic war poetry on the horrors of trench and gas warfare was heavily influenced by his friend Siegfried Sassoon and sat in stark contrast to both the public perception of war at the time, and to the confidently patriotic verse written earlier by war poets such as Rupert Brooke. Some of his best-known works - most of which were published posthumously - include Dulce Et Decorum Est, Anthem for Doomed Youth, Futility, and Strange Meeting. All of his most recognized poems were written in a period of a little more than a year.

He died November 4, 1918, killed in action at the Sambre-Oise Canal just a week before the war ended, causing news of his death to reach home as the town's church bells declared peace.



Dulce et Decorum Est

Bent double, like old beggars under sacks,
Knock-kneed, coughing like hags, we cursed through sludge,
Till on the haunting flares we turned our backs.
And towards our distant rest began to trudge.
Men marched asleep. Many had lost their boots,
But limped on, blood-shod. All went lame, all blind;
Drunk with fatigue; deaf even to the hoots
Of gas-shells dropping softly behind.

Gas! Gas! Quick, boys! - An ecstasy of fumbling.
Fitting the clumsy helmets just in time,
But someone still was yelling out and stumbling
And floundering like a man in fire or lime ...
Dim through the misty panes and thick green light,
As under a green sea, I saw him drowning.

In all my dreams before my helpless sight
He plunges at me, guttering, choking, drowning.

If in some smothering dreams, you too could pace
Behind the wagon that we flung him in,
And watch the white eyes writhing in his face,
His hanging face, like a devil's sick of sin;
If you could hear, at every jolt, the blood
Come gargling from the froth-corrupted lungs,
Bitter as the cud
Of vile, incurable sores on innocent tongues -
My friend, you would not tell with such high zest
To children ardent for some desperate glory,
The old Lie: Dulce et decorum est
Pro patria mori.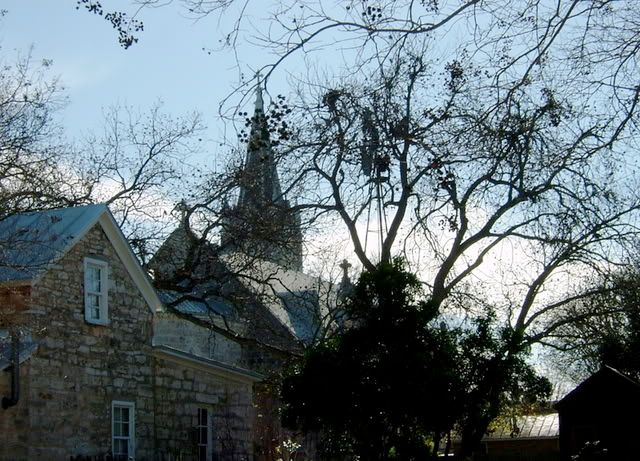 Jane Roken has appeared here a number of times, both as a poet and as a photographer, but it's been a while since her last appearance.

Jane is Norwegian, living in very rural Denmark. She says she enjoys tinkering with words, pictures and her garden and is in love with Walt Whitman. She says she always wanted to learn Japanese, ancient Arabic, and to play the banjo, but hasn't got round to it yet. She says she believes in Moomintrolls, angels and the Boogaloo Spirit. She also says she looks more or less like Marilyn Monroe, if she had lived to her age. Too bad for the guys she says, "I'm married."

Regarding her work, she says "Recently I've been doing hairyu - that's what I call it because it's not really haiku and not really senryu either, but similar - it's a 5-7-5 thing, at least."

"And, by the way," she adds, "I did 'invent' the word hairyu, but I've seen others have used it too, long before I did. I suppose the term is obvious. since hai means odd or unusual and ryu means way."

These are neat little pieces and, as is often the case with very short pieces, there is a bit of mystery in each.



Hairyu collection

the day was silent -
now darkness walks the valleys
with truth on its tongue

*

Be someone's hero,
colossal, impossible,
lost. Or be your own.

*

perched on the white bridge
we toss coins in the water,
cast dice for the deeps

*

marshland wolves gather,
pale under the howling moon,
no moment wasted

*

go to the crossroads,
meet whoever you find there:
a lone messenger

*

we are the swimmers
in uncharted ponds & pools -
our red hearts float free

*

it swallowed you whole,
the maw of the pirate's chest -
who did you meet there?

*

ghostly silos loom,
call out to one another
like mournful foghorns

*

untroubled, guileless,
a dry and windy stranger
coming to your town

*

when my words sideslip
and capsize, I want you to
catch them in your hands

*

the loneliest sound
in the world: a passionless
flick-knife opening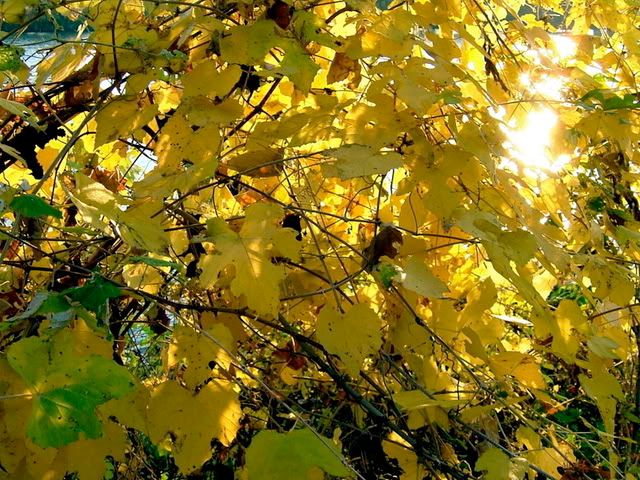 Next, I have the title poem from the book Henry Purcell in Japan by Mary Jo Salter. The book was published in 1985 by Alfred A. Knopf.

Salter, born in 1954, is a poet, a coeditor of The Norton Anthology of Poetry (from which were taken a number of poems that have appeared here) and a professor in the Writing Seminars program at Johns Hopkins University.

Salter was born and raised in Michigan and Maryland. She received her B.A. from Harvard University in 1976 and her M.A. from Cambridge University in 1978. She has taught at Mount Holyoke since 1984 and has been vice president of the Poetry Society of America since 1995.

She has also been an editor at the Atlantic Monthly and at The New Republic.



Henry Purcell in Japan

Here death does not confine itself
to the shuttered funeral parlor,
but roams from house to house like a beggar,
as quotidian as rain.
Today, once again, I saw them queuing
(the tail-coated men, black birds on a line,
the women columnar in kimono)
at a door where death had visited.
High bamboo placards draped in white
but muddied with sweeping characters
(names, perhaps, of those left behind)
were propped against the tiny house
like rafts secured to a bank.
Yet no one was going anywhere,

not the men whose task was to register
at felt-covered tables, brilliant red,
whatever was to be registered,
nor the women who made themselves at home
serving cups of pale green tea.
As I walked by they stared at me -
not angry, not stirring or saying a word,
but as if they expected me to concede
I didn't belong there. I remember how,
standing in a Buddhist graveyard
some months ago, overseen by a crow
enormously foreign, and called karasu -
I'd known I was a trespasser.

It was their names that told me:
names recalled with unspeakable grace,
the chiseled letters liquid in stone
as if by brushwork. Reading down,
I felt as though the ashes of someone
whose name ran vertically might lie
differently, somehow, in the earth.
Such a small note seemed everything -
as today, once home from the funeral,
I listened to a choir sing Henry Purcell
Rejoice in the Lord alway,
they sang; And again I say rejoice!
How explain to anyone the joy
of that single missing "s" - a winding path

down into a heritage so deep,
so long a part of me it seems
the very state of God?
The mellow, antiquated light
of drafty English chapels, and the comfort
of harmonies layered against the cold -
how exchange this god, like money,
for whatever imbues a Shinto shrine
painted the orange and gold of fire
with a bell-rung spirit more austere?
No, surely they were right,
the mourners who stared at me today;
schooled in other mysteries,
I stood as far from them

(or so it felt) as we all stood
from the foreign country of the dead.
Yet at home in my random corner
on truth, with no choice but to play
the world sung in a transposed key,
mine was another mourner's voice:
And again I say rejoice.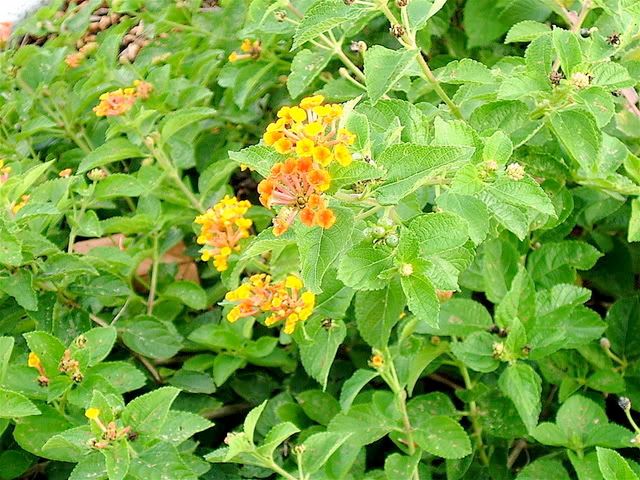 I was walking past the magazine rack at Borders and was brought to a dead stop by a cover photo of a young starlet of the fifties, many years passed on now, after a long and successful career. This moment led to this short poem, another moment of recognition of the callowness of my youth.



audrey hepburn

lord
she was
beautiful

but we were
adolescent boys
in a time of
mammillary
obsession
and
never
noticed









There is absolutely no reason for this photo to appear here at the end of this issue, except that, I've lost 55 pounds and can't pass up an opportunity to show off.

So there.

On another subject more worth of note, I heard on NPR today that Templehof Air Field in Berlin is being closed.

I expect those of us who recognize that name make up a relatively small minority. I was only 4 and 5 years old when it took its place in the history books, but I heard so many stories about it when I was a little bit older that it seems like I must have been there.

Templehof was originally build by Hitler to be the gateway to the new world capital he planned to make of Berlin. But it's place in history had nothing to do with Hitler.

It was in 1948-49. Berlin along with the rest of Germany had been divided after the war by the allied powers (England, France, the Soviet Union and the United States) into four sectors, with each of the war's victors responsible for their sector. The United States, French and English sectors quickly became as one, eventual reunification of the country a common goal, The Soviets, on the other hand, had suffered more than anyone else at the hand of Germany and wanted nothing to happen that would recreate a powerful unified Germany in Europe. The Soviet sector came under harsh Soviet rule.

As a result of a series of events and disagreements to complicated to go into here, the Soviets cut off all ground access to West Berlin which was located in the Soviet controlled part of Germany that became known as East Germany. Actually we called it East Germany, but they called it, with typical Soviet unintentional irony, the German Democratic Republic. To get to "free Berlin" by land it was necessary to cross GDR territory either by rail or by road. With access shut off, West Berlin and its two million citizens were denied access to food, fuel, medicine and all other requirements of life in a large city.

There was immediate talk of sending a column of American and British tanks up the road to West Berlin, daring the Soviets to stop them. It was one of those times during the cold war when a hot war between the west and the Soviets seemed inevitable.

But a different, more audacious plan was presented to and approved by Harry Truman and the British, later joined by the French. They decided they would supply West Berlin and all of its two million people with all of their needs by air.

A difficult plan if attempted now, seemingly impossibly then. But it was done. I've often heard that planes were flying into Templehof every 90 seconds during the airlift. I couldn't confirm that, but I did confirm that planes were leaving British airfields every three minutes, each new flight going to altitudes 500 feet above the last flight, from 1,000 to 5,000 feet.

This went on for almost a year, from June 1948 to May 1949, delivering everything food, medicine, coal during the winter, and from one pilot on every flight he made chocolate bars dropped as he came in for landing for the children of West Berlin who came with their parents to watch the constant arrival and departure of aircraft, each candy bar attached to a little handkerchief parachute.

A nice little story from a time past when, unlike our own time, the possession both balls and brains were not mutually exclusive concepts.

Until next week, remember all of the material presented in this blog is the property of its creators; the blog is self was produced by and is the property of, yeah, the skinny guy, me....allen itz